The Authorized Novel based on Margaret Mitchell's Gone with the Wind
By Donald McCaig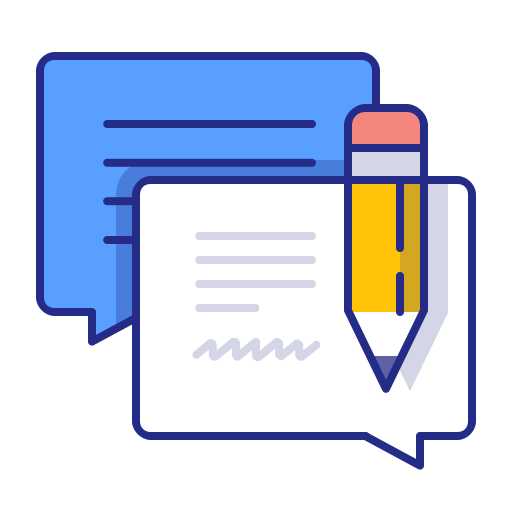 Total feedbacks: 200
★

★

★

★

★

★

★

★

★

☆

★

★

★

☆

☆

★

★

☆

☆

☆

★

☆

☆

☆

☆

Looking for The Authorized Novel based on Margaret Mitchell's Gone with the Wind in
PDF
? Check out Scribid.com

Audiobook
Check out Audiobooks.com
★ ☆ ☆ ☆ ☆
brian daugherty
I only read about 15% into this book before I had to give it up because it just wasn't very good. It started out interesting but quickly became tedious. Rhett is portrayed in his early life as being a rebel-without-a-cause type person who is a friend of the negros. He's a bad boy who refuses to accommodate his father in any way, but he dearly loves his sister. Then comes the "filler" and word padding: Rhett's many letters to his sister. At that point I dropped the book. Life is too short to waste on boring books. There are a lot of good ones out there waiting to be found.
★ ★ ★ ★ ★
erika alice
I bought the hardback long before it was a bargain book and I thought it was well worth the price. After the terrible mess that Alexandra Ripley made of the first authorized sequel, I was hesitant to buy this, but I am glad I did. I gave it five stars because having read "Scarlett," which is no better and really much worse than a cheap Harlequin romance; this book was such a vast improvement.

I first read GWTW in 1969 and it has remained my favorite novel. When I heard the estate had authorized a sequel I waited impatiently for it only to discover that Scarlett was disgusting there are no words to describe how awful I think her sequel was. Now finally, many lovers of GWTW have a sequel they feel is worthy of Margaret Mitchell's estate's approval.

Anyone who loves GWTW, (I have read it at least 25 times, my daughter would say `momma you're not reading that AGAIN") will never be truly satisfied with any other book that is written. That said this book could have been much better if the author had taken the time to REALLY read GWTW. Then again, the movie left so much out, at least this sequel shows us Wade and Ella are still alive. It also shows that as Scarlett matures, she loves her children. GWTW shows us that Rhett was fond of Wade; it doesn't say that he loved him. However, it does say that Rhett loves children until they grow up and start acting like adults.

The book begins when Rhett is only twelve. His father is a bully determined to make his son conform or kill him. He does not succeed. His mother tries to escape his tyranny by burying herself in the Bible and prayer; she's been unable to save herself from his abuse and cannot safe her children.

The relationship that Rhett has with his sister, Rosemary is very different from what GWTW readers expect. In GWTW, Rhett is openly contemptuous of the way "well-bred Southern ladies" are brought up and expected to be throughout their lives. As for Rosemary, she would have had to ban her brother, as all of Charleston "society" has done. While they may dearly love, each other society would have dictated Rosemary's actions and Rhett would have been mocking of her "cowardice," while still loving her and her children.

One reviewer stated that this book treats Rhett as a "lovesick schoolboy." I think anyone would agree that though he may not have shown it he was lovesick. In GWTW, Rhett knew that he could not show the selfish, childish, self-absorbed (and many more adjectives) girl that Scarlett was and the woman that she became after the war how much he loved her. During that time, Scarlett would have used Rhett's love and destroyed it so badly this book could not have been written and those that loved GWTW would have hated her.

With Rhett Butler's People, Scarlett is growing up and becoming the woman that Rhett always knew that she could be. He doesn't just fall back into her arms; but he watches and waits for her to become a woman who is deserving of his love and protection. We see these two, dare I say, soul mates finally get it right.

So many reviews say that the Rhett in this book is not the Rhett that was portrayed in GWTHW. Rhett was also changing; he had been through too much not to change. The war, not being able to see his mother before she died and realizing the circumstances that she had lived in during his banishment from society. He lost his daughter Bonnie, the light and joy of his life. Melanie Wilkes, the only "great lady," (other than perhaps Rosemary?) was dead and he was certain that Scarlett would marry Ashley as soon as she could. He was too bitter, hurt, and angry to see that Scarlett might be finally growing up. His childhood and his losses shaped the character of Rhett for this sequel.

Although there are some liberties taken, especially regarding Scarlett's, Melanie's and Ashley's relationship; I hope they allow him to write another that picks up where it ends, I would love to know how they rebuild their lives, if there are more children, how Ashley and Rosemary fare, etc., etc.,. Yes, there are plenty of stories to be told for another novel.

This book, like GWTW needs to be read several times to understand all the nuances and facets of the characters. Overall, it's a novel that deserves to be a sequel to GWTW. Two-thumbs up and five stars Mr. McCaig, thank you very much. Do we dare hope for another?
★ ★ ★ ★ ☆
marysha
Being a fan of Outlander, it's really hard to find a story as good. This is one that comes close. All of the characters were well written and the storyline was believable with a smooth transition from the original. Can't wait to read Mammy's story and whatever comes next!
★ ★ ★ ☆ ☆
sarah bukowski
I confess to having never read Gone With the Wind. However, deciding to enjoy the full sweep of the story, or so I thought, I began with McCaig's version, the authorized prequel. It seemed to make sense.

Unfortunately, and I dislike writing this, I was underwhelmed by the loose and limp story this prequel offers. Simply put, I never cared about the characters and the outcomes of their choices, a rather deadly response for a reader. Nonetheless, I forced myself to finish the book, and breathed a deep and satisfying sigh of relief when I turned the last page.

There's simply no weight or depth to the book. The action and characters seem whimsical and foolish in their romantic notions of Confederacy and Southern ways. The book paled in comparison to another Civil War novel I read and reviewed here, Oldest Living Confederate Widow Tells All, by Allan Gurganus. Now there's a book that repays a reader many times over with its wise and weighty sweep.

As for this book, if one is unfamiliar with the story, unsteeped in the mythology of that tragic time as well as Mitchell's classic story, then s/he endures constant frustration with characters who appear, disappear, and then reappear with slight linkage (other than family connections). I found keeping relationships straight an irritating challenge that I wanted to dismiss. That's not a reader's task (except in great works such as War and Peace). An author must create a seamless drama with believable characters we get to know so intimately that it all seems lifelike in familiarity.

Perhaps those who have read and perhaps reread GWTW enjoyed this book, perhaps. Without any background, this book seems unimportant. Soon, I will read the original, and I suspect Mitchell's rendering will grab and move me as she probes the depth and tragic implications of that sad, regrettable war. Her work earned the Pulitzer Prize, an honor not lightly conferred, and an honor for which McCaig's treatment received no consideration, justifiably.

I apologize for this unfavorable review. There's little I can praise about McCaig's book. The best I can say is I finished it as preparation for GWTW. Now I look forward to the original (and I wish I could change my rating to 2 stars instead of 3, too generous a rating now that I reconsider).
★ ★ ☆ ☆ ☆
amy margaroli
As someone who works with creative teams and has seen the results when creation by committee goes horribly awry, I wondered as I read through the first part of this book if the Margaret Mitchell estate had meddled in the writing. The story was so incoherent and the characters so empty, it was if the author wasn't really inhabiting his work. I read online this is apparently true, with estate lawyers providing guidance of all things! My sympathy to the author! In most of this book we have very little insight into the inner world of Rhett Butler, to me the most intriguing character of the original -- we see what he goes through as a young man but we have little idea of the person developing inside as a result. The plot comes from the war instead of characters. There were some clever interpretations of back stories hinted at in the original book (did Rhett and Belle have a son together?). The new characters were not terribly interesting but mostly in reaction to something around them -- in the original the characters are iconic and colorful, standing for key values and Southern viewpoints. The last few chapters hone in finally on the original characters (with Rhett's sister added) to retell the post-war story, thankfully departing from the terrible 'Scarlett Goes To Ireland' sequel by Ripley. The last chapters were more interesting and satisfying. But would Scarlett really allow herself to go down into poverty and be satisfied with field hand status waiting for Rhett? Not from everything said about her before. She would have been searching for the next opportunity to care for her family beyond poverty. I think it was a man's fantasy that even Scarlett O'Hara would keep herself in poverty so Rhett would come save her at the end.
★ ★ ★ ☆ ☆
doina
Much of the book is quite interesting, in that it fills out the character of Rhett Butler. In GWTW, the book and movie, he appears and disappears without our knowing from whence and to where. With this book, we learn about the events that shaped his character--from the beatings by his cruel father to his association and partnership with Belle Watling. We also learned the Margaret Mitchell estate approved version of what happened after the last page of the novel GWTW.

Also good is the depiction of the ante-bellum South, especially Charleston, where secession was born. There is a myth about that era, propagated by post-bellum, 2nd generation Southerners. Only a small percentage of the whites lived on comfortable plantations, worked by happy slaves. A London newspaperman traveled through the South just before the war and was amazed to find that so many white illiterates, so much chewing tobacco on the sidewalks. Still, there were the Taras so GWTW was not entirely inaccurate. The present book continues that myth but fleshes out the other reality a bit.

However, when this book attempts to describe military actions, it is woefully inaccurate. One example: Morgan's Ohio raid of July 1863 is a mess in this book. Gen. John Hunt Morgan is replaced by a fictional colonel, who looks at "Pommery, Ohio," rather than Pomeroy, Ohio, in Meigs County, on the Ohio River. Morgan's raiders tried to cross the river near there, and some made it into West Virginia, which was scarcely safe Confederate territory at the time. The rest of Morgan's men were forced eastward and were captured near East Liverpool. The prisoners did not go to prison in Illinois, as is suggested in this book, but were sent to Camp Chase, Johnson's Island and the Ohio Penitentiary in Columbus. Morgan escaped from the latter site. I can't imagine why the author decided to change history so drastically, when the real story could have served his purpose just as well. The author's postscript explanation does not adequately explain or justify the rearrangements in his novel.

There is also confusion with respect to the sequence of when military events took place. The Ohio raid followed closely upon Gettysburg, in July, and yet the southerners shivered in the cold. In another place, southerners cross the Potomac River into Pennsylvania. What happened to Maryland? In another case a train leaves Georgia, enters Mississippi, then proceeds into Alabama. Another case: Maj. Ashley Wilkes was all over the place in the war, in the Army of Northern Virginia, in the Army of Tennessee, and in raids into Kentucky. In the Mitchell book he is with Gen. Gordon, strictly in Lee's army.

It is hard to overlook these alterations of history or errors and maintain a sense of reality in reading this. Margaret Mitchell was far more careful in mentioned battles and in adhering to accurate timelines.

It is unfortunate that the author of Rhett Butler's People let his book be marred by errors that any student of the Civil War will see--amd regret.
★ ★ ☆ ☆ ☆
biswaranjan
When I learned that the author of this book was selected by the Margaret Mitchell Estate to write this 'sequel', I had to read it. I wanted to approach it with an open mind, even though I doubted that anyone could come close enough to Margaret Mitchell's masterful characterizations (and especially Rhett) to make it as fulfilling as it sounded.

Suffice it to say that my instinct was right - Mr. McCaig did not do justice to Rhett, nor to Scarlett. The two firebrands that made GWTW a classic are not fleshed out as they could have been - and McCaig is clearly a masterful writer, which is all the more reason that this was such a disappointment.

I agree with other reviewers, in that Ashley, Belle, and Melanie are given more depth of character - which is about all that saved this book from being resold long before I finished it!
★ ★ ★ ★ ★
heidi kenney
I haven't read Margaret Mitchell's Gone With the Wind, but I have seen the movie (I know, *scoff*). I acknowledge that there are probably significant differences between the book and movie but in a way it worked in my favor. It allowed there to be a number of surprises in Rhett Butler's People.

Somewhat to my surprise, I really enjoyed Rhett Butler's People! It was cool to gain insights as to Rhett's youth. At certain points, familiar events would pop up that would make me smile. For example, Rhett is waiting on a train and has a conversation with a friend:

"Have you anything on this afternoon? Wouldn't you like a day in the country? John Wilkes's son is getting engaged and John is hosting a barbeque. Everyone is invited. Twelve Oaks hospitality..."

As soon as it hit that line I knew Scarlett was soon to enter the picture! The story was both romantic and thought-provoking. You follow Rhett's pursuit of Scarlett, his involvement in the Civil War, his opinions on slavery and the KKK, and more! Not only do you follow along with Rhett, but anyone who is part of his life, ranging from his younger sister to his lady friend Belle Watling. Following the highs and the lows of Rhett's life, one can't help but become emotionally attached to the characters! I learned things about characters that I would never have expected, and developed a whole new appreciation for some of the characters. When I saw Gone With the Wind, I totally just saw Belle as Rhett's hooker friend. After Rhett Butler's People, I really feel for the woman!

If you enjoyed either the book or the movie Gone With the Wind, I highly recommend this book! I thought it would seem a bit redundant, but it was actually a lot of fun to read! I won't give away the end, but I personally thought it was well written. I think Donald McCaig did justice to Margaret Mitchell and I think she would approve of his work. Check it out some time!
★ ☆ ☆ ☆ ☆
kelley marhe
Because they're not Rhett, Scarlett or Melanie. Oh, sure, the author calls them that, but you will not recognize them as any character out of GWTW.

Rhett has been transformed into some mooning wimp. Scarlett is a pale creature with no spark. And Melanie...don't even get me started on Melanie. There are numerous discrepancies that don't jibe with the original, and I could get past that if the characters were authentic. Instead, it seems as though the author read the CliffNotes of GWTW instead of the actual novel. The very least he could have done is captured Scarlett's spiteful streak, which is central to her personality.

Donald McCaig isn't a particularly good writer, aside from bastardizing a beloved classic. He is given to pointless meandering, disjointed timelines, and overly flowery descriptions - which is why the paperback is a bloated 687 pages. Even if I'd never read GWTW and didn't know a thing about it, I wouldn't have enjoyed this book because it reads like a Harlequin romance.

The People review says, "A must-read for Gone With the Wind fans."

I disagree.
★ ★ ★ ☆ ☆
ellinor willumsen
Having been enamored with GWTW since I was 12, it was with great anticipation that I sat down with McCaig's "sequel". There were moments when I found it extremely satisfying to be immersed again in this storyline, and getting Rhett's perspective (though only in parts of the book) was helpful in building out some of the reasons things unfolded the way they did in GWTW. For the first hundred pages or so, this was a terrific character analysis of one of the most mysterious literary characters ever created.

However, the inconsistencies with both GWTW and Ripley's "Scarlett" made it quite surprising that the Margaret Mitchell Society allowed this poor continuation of Mitchell's beloved story to be released. Now that I think of it, the fact that there are no editorial reviews quoted on the dustjacket should have clued me in to the fact that this was not as well-received as one would expect, given its endorsement by the Society.

McCaig should have kept things purely from Rhett's perspective, since attempts at replaying scenes from GWTW were not true to the original story -- if you're going to redo whole scenes, McCaig, you've got to have the quotes and descriptions EXACTLY the way they were originally printed. "Close enough" doesn't cut it!

Furthermore, it was very clear that no editor did a full read-through of the manuscript; there were countless typos and multiple instances where entire words were misplaced or repeated in sentences! McCaig had to know that historians and literary types alike would be anxiously awaiting his novel, but he lost all credibility by releasing a sloppy, lightweight book that belied its potential to be magnificent. Really disappointing!
★ ☆ ☆ ☆ ☆
pneumaticcaisson
I was very disappointed that none of Rhett's adventures before GWTW, nor during the Civil War were portrayed in the book. From the synopsis I read, I thought this book would be about Rhett Butler, but his appearances are few and far between. New scenes with him are interesting, but brief. Scenes from GWTW are glossed over, and it seems like Rhett's internal monologues are afterthoughts by the author. Character dialogue is very stilted, and often expositional.

The new character POVs he introduces are flat, and so none of their emotional decisions carry any weight. None of the scenes that are supposed to be climactic have any buildup, nor do they have enough detail to make them so.

I was unhappy with his portrayal of Melanie and Belle, as his characterizations of them do not remain true to how they were portrayed in GWTW: Melanie is supposed to be a proper lady, but in this book she makes several comments that are at odds with this. Belle is supposed to be a strong, no-nonsense woman living on her own terms, but this book paints her as soft, pitiable creature.

The shift in POV and story events are schizophrenic, often switching from one even to another without any kind of transition, which led me to wondering in many instances if I were missing pages, or had skipped a chapter. If you're looking for a quick read on a rainy Saturday, you could do a lot worse, but if you are a fan of GWTW, I wouldn't recommend it.
★ ★ ☆ ☆ ☆
amanda coley
When I began to read McCaig's book, I was thrilled. I thought he had Rhett's history and backstory down perfectly. The he met Scarlett...OK, still good. They had Bonnie, endured the tragedy....OK, McCaig, lets do this! Then...... everything went up in flames, literally. Too many Watling people for far too long -( they crawl out of every corner and stay,) too much violence, too many deaths, too many fires, too much freaking destruction. Too, too much. Upsetting because like Alexandra Ripley, ("Scarlett") McCaig had a golden opportunity that missed on so many levels and could have been so much more. Instead, this book was disappointing and sad. When will the Mitchell estate authorize a decent sequel?
★ ★ ★ ★ ★
jorge moya
Its Michael Shaara Award-winning author chosen by the Margaret Mitchell estate, RHETT BUTLER'S PEOPLE by Donald McCaig is the counterpoint to GONE WITH THE WIND. This is the story told from Rhett Butler's point of view.

The eldest son of a prosperous Carolina rice planter in the mid-1800s, young Rhett Butler has an incurable wildness, passion for freedom, and empathy for the mistreated that are as strong as his loathing of hypocrisy and the cruelty of "civilized" society. He struggles to find the true purpose of his life, one that does not betray his natural integrity. But for a few friends – some of them unfortunately dissolute, but others steadfast and conscientious – he is shunned by a society that sees him as a dangerous, reckless misfit and refuses to receive him into any "proper" home.

As a youth, Rhett is Prince Hal with a wide streak of Huckleberry Finn. Enduring his father's disgust and brutal – though unsuccessful – efforts to discipline him, Rhett guards his vulnerable heart with a thickening shield of cynicism. Foreshadowing his future devotion to his own daughter and to the gentle Melanie Wilkes, he allows himself to love only one member of his family: his younger sister Rosemary. Despite being cautioned that he is a wastrel and a monster, Rosemary sees her brother's soul with the clear and trusting eyes of a child, and she loves him wholeheartedly, as he does her.

A turning point in Rhett's life comes when he is abruptly disowned by his father and turned away from his home. Despite the pain of his family's rejection, he experiences a freedom to travel, learn, and prosper as he never had before. Rhett's keen intelligence and business acumen make him a wealthy, if still restless and somewhat reckless, man.

Returning to Charleston, Rhett is appalled at the enthusiasm for war he sees among his fellow Southerners, including his fiercely Secessionist father and his cavalier friends who yearn to be chivalrous, dashing warriors. Unlike most of them, he's toured the North, seen the mills, the factories churning out steel, machinery, munitions, trains, and warships, the new technologies in transportation and communications. He's seen the growing cities full of immigrants eager to assimilate and earn money through service in the Army and Navy. And he's heard Abraham Lincoln speak, seen the man's brilliance and steadfast determination. Rhett knows the agricultural, thinly populated South cannot hope to win a war against the teeming industrial North, and he knows he will be vilified for speaking the truth. Yet his courage and reputation as a successful blockade-runner grant him grudging respect.

When Rhett is invited to a barbecue at a Georgia plantation, his life is forever changed. When he meets the beautiful, edgy, headstrong Scarlett O'Hara, he falls for her, and falls hard. Believing her to be a kindred spirit, a tenacious survivor who is, at the same time, her own worst enemy, he understands her at once, even as he becomes obsessed with her. Rhett's tragedy is that the self-absorbed, vain, and amoral Scarlett is no more able to understand, cherish, and comfort him than she is to truly understand herself.

The war tears apart friends and families, devastating not only the landscape of the South but its old social order as well. Nevertheless, as the years pass, Rhett appears to thrive, a wealthy man who has finally gained acceptance and the love he so desired. But appearances are deceiving, and Rhett's heart and soul are more in danger of being destroyed than ever before.
★ ★ ★ ★ ★
shawn callahan
It's interesting that so many readers have trashed this book. I found it totally enjoyable and a great depiction of what happened after "Gone With The Wind" to Rhett Butler and Scarlett O'Hara. Those who criticized the way Scarlett's character was handled have totally missed the point -- the book was about Rhett, not her. His family background (overbearing and unforgiving father, for example) was quite well described and helped point out how his character was formed. Ashley was, as I remember him, a gentleman out of place once the Old South was dead. Melanie's character as described in the book was quietly strong and compassionate. The fact that the characters were not more "flesh and blood" for some readers could be the result of the brevity of the book. "Gone With The Wind" was much longer and had space and time to flesh out the people who populated its pages. As light reading this book met my needs. I did not expect the Great American Novel and I don't think the author was aiming at that. His writing was very descriptive and I was able to "see" the scenery and picture the action as it unfolded. Enjoy the book for what it is. I felt the author presented a logical conclusion to the love story of Rhett and Scarlett.
★ ★ ★ ☆ ☆
ericka
Taken on its own merits, "Rhett Butler's People" is a fine read; I lost several hours of sleep simply because I couldn't bring myself to put the book down until the wee hours of the morning. Donald McCaig's novel is quite the page-turner. His Rhett Butler is daring, romantic, and loyal, a man of deep feeling and committment masquerading as a renegade and a rascal. I devoured each chapter, eager to learn what happens next to McCaig's dashing, roguish hero.

But as charming and exciting as he is, he's just not Margaret Mitchell's Rhett Butler.

Sadly, the same can be said of RBP's Scarlett, Melanie, Ashley, Mammy, and the rest of Margaret Mitchell's beloved characters, and anyone who holds "Gone With The Wind" (either the novel OR the film) dear to their heart is going to have a problem with "Rhett Butler's People". The "voice", the tone of those familiar characters is too often all wrong. Oh, some of the changes made for interesting character development, and there WERE a few scenes in the book where I could easily hear Clark Gable's voice or see Vivien Leigh's face in my mind, but sadly, those moments were few and far between.

An even bigger distraction, for me, is the periodic lack of continuity with Mitchell's timeline (the most glaring offense I can think of seems to place Gerald O'Hara's death after Scarlett's marriage to Frank Kennedy). No "Artistic Liberty" can excuse this, and whoever it was in Mitchell's estate who signed off on this book with those continuity errors in place should be ashamed.

Nor was I thrilled that Mitchell's estate allowed McCaig to ignore Alexandra Ripley's "Scarlett"; as flawed as Ripley's book is, nevertheless it IS the officially sanctioned sequel to GWTW, and Ripley's events should be considered as canon as Mitchell's (although, considering that McCaig tampered with Mitchell's timeline as well, perhaps I should not have been surprised that Ripley was ignored).

All told, "Rhett Butler's People" IS a fun read, and would be just fine for anyone only vaguely aware of Miss Mitchell's work. But for those of us who are as familiar with Rhett, Scarlett and the rest as we are with our own families, it's as disappointing and unworthy of the GWTW legacy as Ripley's "Scarlett", if not more so.

Perhaps the Mitchell estate should have left well enough alone.
★ ★ ☆ ☆ ☆
carol horton
Although no where near as awful as "Scarlett," RBP is pretty awful. From all the details that were messed up, I do have to wonder if the author ever bothered to actually read GWTW for himself before he wrote this mess!
As other reviewers have said, no character suffers as much as poor Melanie. Giving the town whore lessons in lady-like behavior? Heavens--grab the smelling salts!!! Discussing her "marital relations"? No way! Becoming a tramp and seducing her own husband. I'll just roll over and die now!

Then there's the idea of Belle Watling and Scarlett agreeably sharing Rhett ala Queen Alexandra and Alice Keppel sharing Edward VII??? I don't think so! Too many other little details wrong throughout the story to belabor! Now, as for Rhett's sister Rosemary finding her husband in the middle of the battle of Franklin. Yeah. That's believable. Sure. No problem. [Get real, guy!]

That Scarlett grew up and discovered she had the right guy all along? Yes. That at least is a great thing! In spite of the incredible flaws in this book, I'll probably read it again someday. Unlike "Scarlett" which should be burned and forgotten!
★ ★ ★ ☆ ☆
heather wood
I first saw GWTW in 7th grade and fell in love with Clark Gable/Rhett Butler. He is the reason I read the book, which I must admit, I have only read one time. That being said, maybe my standards are not as high as some of the more ardent GWTW fans or those who are more familiar with the historical facts of the time period in which these books take place. I do know that I always wanted to know what happened to Rhett & Scarlett (and like many other readers, I just didn't buy the storyline in Scarlett so dismissed it); I believed that at the end of GWTW, Scarlett had finally wisened up and hoped that Rhett could forgive her because, as Melanie had said, he loved Scarlett so. I picked up this book because I wanted to know more about Rhett, and found that it was very interesting to learn more about the other characters as well. I think the the ending of the book is plausible because the characters have all been to hell and back, and have learned something valuable along the way ... which is what is what should happen as we age and let ourselves view things from other perspectives. My biggest problem with the story was leaving out Scarlett's miscarriage, it is so symbolic of their love, torment and sorrow ... how could it be left out? Also, I do not think Rhett (after he left Scarlett)was crazy with depression, I think he was worn out and heartbroken. All in all, I think it was a good read ... and I am now looking forward to re-reading GWTW and watching the movie again.
★ ☆ ☆ ☆ ☆
lorianne
I could spend a lot of time talking about the errors between this and "GWTW", but I'm most upset because he doesn't even consider what was written in "Scarlett". "Scarlett" was also an approved sequal of "GWTW", and you would think that McCaig would have read that and at least kept the character names straight, but no, not at all. Rhett's mother is not even the same person!!!!

"Scarlett" has so many complex and wonderful characters and fits soooo perfectly with "GWTW" (from a normal readers view, I'm not a critic.) It keeps the whole story up on such a grand scale, not normalizing and apologizing like this book does. You see Scarlett's character grow and mature into a WOMAN who needs a man like the real Rhett from "GWTW", this Rhett from "Rhett Butler's People" is NOTHING like the real Rhett.

Ugghh!! I just finished this aweful, terrible, innacurate book, and I'm so angry, I can't even make my words sound sane!!! I know it sounds presumptious of me to know what really happened, but this McCaig fellow didn't get even close. It's like the book is the story he heard from someone else's friend's mother's sister's aunt's cousins's neighbor's old mother. It's not even close to the truth. If I owned this book, I would take it outside and rip every page out and burn it. Thankfully I didn't waste any money on this trash.
★ ★ ★ ☆ ☆
roman
As a fan of "GWTW" -- first the movie, as a 13-year-old, and then the book -- I detested the so-called "sequel" to it: "Scarlett". (What an awful book! It should never have been published. I threw my copy in the trash when I finished it.) So when "Rhett Butler's People" was published, I hesitated to even read it. I was pleasantly surprised -- at least insofar as Rhett was concerned. Learning of Rhett's unhappy childhood on a Charleston plantation with an unloving and brutal father rang true. (Yes, I am a Charlestonian, and yes, there are still stories told about fathers and sons such as Butler and Son.) It explained Rhett's diffidence in certain relationships, as well as his self-confidence in others. (I refer to the film version of "Rhett".) It was also an interesting take on Rhett's relationship with Belle Watling. The awful scene where Rhett's childhood friend faces a lynch mob, and Rhett's intervention, also rings true. As for the rest of the characters (Melanie, Scarlett, and others) -- well, I'll stick to "GWTW" for insight into them!
★ ★ ★ ★ ☆
yaniv
In a touching and powerful portrait of one of literature's most beloved anti-heroes, Donald McCaig delves back into the pages of "Gone With The Wind" and reveals the familiar story through the eyes of the dashing and famously misunderstood Rhett Butler. How wonderful to be in his company again! And how intriguing to discover the origins of his complex persona: the wicked sense of humor, the gentle teasing, the sincere tenderness for Belle, Melanie and Rosemary, the wry self-deprecation, and the unexpected devotion to the young children in his care. The harsh experiences of his childhood and adolescence evoke a genuine sympathy and provide a clearer understanding of his methods and motives later in life. By the end of the novel, it's clear what home, love, and honor truly mean to him. I recommend this book to anyone who enjoys historical fiction, novels about the Low Country and the antebellum South, or to those who merely wish to spend time in Rhett's gallant company again.
★ ★ ★ ☆ ☆
sushma
If you're looking for a great sequel to Gone with the Wind, this isn't it. You would be better off reading Scarlett, which is not perfect but I feel captures the characters much better than this book did.

I enjoyed this book enough to give it 3, maybe even 3.5 stars, because who doesn't want to read more about Scarlett O'Hara and Rhett Butler? But I feel as if Mr. McCaig did not understand the characters that Margaret Mitchell created and so wrote them as the people he wanted them to be. It also got a bit frustrating how this book, despite being called Rhett Butler's PEOPLE, sounded as if it was supposed to be about Rhett Butler himself, and yet it was just as much about his sister Rosemary, Belle and Tazewell Watling, Scarlett, Melly, and Andrew Ravanel as it was about Rhett.

Overall...a decent try, but in the end I'm not sure Mr. McCaig was the right choice for the job on this one.
★ ★ ☆ ☆ ☆
sein villanueva
Any attempt to carry on Mitchell's legacy will of course fall short, but this book completely underwhelms fans of the classic novel.

McCaig DOES try, with depiction of Rhett's family, particularly his beloved sister, Rosemary, but as a whole the book fails. His writing style needs polish (excessive passive voice, the cardinal writer's crime of "telling" the reader rather than putting them inside the characters, for example) and at times his attempts to meld his story with the timeline of Mitchell's feels rushed.

I give a second star for his portrayal of Melanie. McCaig weaves her in seamlessly, while giving her a depth and intrigue that Mitchell (gasp) missed. I LOVED his presentation of Melanie as completely aware of the time Scarlett and Ashley were caught in the embrace, but interpreting it correctly and deciding to stand by her former sister-in-law. After all, she DID know Ashley loved her, and she loved Scarlett enough to chalk their transgression up to nostalgia and retain the dignity of everyone in the triangle. That fits with Melanie's wise intellect yet innocent naivete. I disagree with another reviewer who said Melanie wouldn't have discussed her "intimate" relationship with her husband. Historians of the period DO run across such references in diaries and letters of the period. (Such as General Lee's mother, Anne Carter Lee, writing to her sister-in-law that she did NOT want to have more children with Mr. Lee).

The worst transgressions: the anachronisms. Sorry, Mr. McCaig, but hardcore fans have the book practically memorized, and just too much artistic license was taken when writing "Rhett." The subplot with Archie and having him already acquainted with Rhett from the war just isn't believable at all, and he makes too many mistakes. It's plain from the original novel that Ashley lost Twelve Oaks for back taxes, and it's mentioned several times that Charles Hamilton and his parents were buried in Atlanta (Mitchell's description of the looted cemeteries, for example, which really were desecrated by Sherman's troops) rather than at Twelve Oaks, as stated in "Rhett Butler's People." Furthermore, Charles' and Melanie's father died while serving in the Mexican War, yet McCaig has his date of death listed on his tombstone as 1845. The Mexican War took place in 1847. Those are a few of the more minor mistakes.

Most insulting to fans of the series is the author's propensity for killing beloved characters and burning things down. Scarlett's house in Atlanta, then - most unforgivable of all - Tara. No thanks.

I really, really wanted to like this novel, but was bitterly disappointed. It's enough of a shame that today's publishers are so reluctant to publish Civil War fiction....to give us such a flawed sequel to a beloved classic is another.

Sorry, I can't recommend this one. Those in need of more "Gone With the Wind" should re-read Alexandra Ripley's "Scarlett" instead. It's still far superior to "Rhett Butler's People."
★ ★ ★ ☆ ☆
genevieve m
There are so many inconsistencies between GWTW and Scarlett. Did the author bother to read them since they preceded his work? To name a few Rhett's mother has different names in the book Scarlett and this "work. Rhett's sister was an old maid in Scarlett and she marries in this paperweight. Also Belle Whatling tells Melanie in GWTW that her son has never been in Atlanta after the war. In this waste of a tree he visits her while the war is happening. I am not saying it wasn't interesting as an idea but it has so many inconsistencies it is hard to be taken seriously b y an y true fan of GWTW and it's so obviously that Margaret Mitchell's heirs were just exploiting her work for a quick profit. .
★ ★ ★ ☆ ☆
rodrigo redondeiro
Being a long time GONE WITH THE WIND lover since childhood and it is still considered a classic must read in my home I was very pleased when the sequel SCARLETT was published and while it lacked Margaret Mitchells own unique writing style I still fell deep into the story and watched the drama unfold. When I stumbled upon Rhett Butler's People I was anxious to peruse it and keep the saga continuing. Alas, as it is said "all good things must end". I agree with earlier reviews who comment that this novel is good if you can look at is a stand alone piece and not expect it to continue absolutely in the GWTW theme.Mr. McCraig is an excellent author and without knowing the details in the deal he struck in order to be authorized to write this novel I find it difficult to criticize the obvious lack of adding to the scenes and storylines that GWTW lovers expect, or at least I expected from this book. For example the scene where Rhett buys Scarlett's dances while she is in mourning was never mentioned except that the ball was held. What an excellent chance it was to get into the mind of Rhett and hear it from his story. I was so disappointed in that scene and many other aspects that could have been "fleshed out" adding to the story from GWTW to Rhett Butler's People.I found this book to be lacking in the full description of most of the people we have come to know. I have to agree with a previous reviewer that Melanie never would have been able to hide under the stairs while Scarlett talked about Charles since we all know that Melanie may be meek and mild but where her family comes in she is a terror to be dealt with. I could continue with like examples such as Bonnie's death being mentioned only after the fact and therefore not evoking any of the agony felt in the original or even in SCARLETT. I admire Mr. McCaig's daring to undertake such a mission and perhaps may read more of his books but with this one I give it a 3 only because of his doing a halfway decent job on a very difficult sequel. I am just sorry that he did not evoke the passion and the curiosity that GWTW gave it's readers. It was nice to know more of Rosemary and Tunis and specially of Rhett's ward and Belle but I found he weakened the characters of the original and so often his story line made them seem less than they had previosuly been portrayed. If I had not been a GWTW addict perhaps I would have been better able to accept the portrayal of them but I fear that those who have not read the previous stories might find a weak story and character line in which the story is not told enough to enagage and not lose the reader. KUDOS for the try and I applaud the effort but unlike the previous I did not mind seeing the last page of this novel.It aroused no emotions in me at all and if you are considering purchasing this and do not have to just HAVE it then wait till paperback as I doubt it will be read over and over again by most.
★ ★ ☆ ☆ ☆
jill hutchens
Note: Contains spoilers.
I was so excited when I heard this book was coming out. All my high hopes were dashed while reading it. By the end, I honestly believed that the 'author' (and I use that term loosely) wanted, not to enhance GWTW, but to massacre it. He neutered Rhett, burned Tara, and turned every female character into an unflattering clique. The man is obviously a misogynist. With the possible exception of Belle Watling, the female characters were all portrayed as shrewish, suspicious, feeble-minded sex maniacs. (Yes, Melanie Wilkes, sex maniac. Realistic, no?) Did I mention that he Burned Tara? And no one seemed particularly upset about it. The only thing I liked about this story was that Ashley got a grip on himself and fell in love with someone else.
If you want to read a sequel to GWTW, I recommend you check
Scarlett (The Sequel to Gone With the Wind)
out of your local library. It's a piece of fluffy nonsense, but it's entertaining. In Rhett Butler's People you only come away with the sense of how much the author hated GWTW.
★ ★ ★ ☆ ☆
bryce
In the November 7 Washington Post review of "Rhett Butler's People", the author says he read the book once, then worked off his wife's notes for the rest of the novel's birth. It shows.

This book has most of the same characters, and you recognize them, but it never rises to the quality of Mitchell's "Gone With The Wind".

In Charleston, we meet the Butler family, run by a domineering and abusive patriarch, as well as Rhett's circle of friends. His younger sister, Rosemary, becomes a central figure throughout the novel.

With a skip and a jump, the reader is thrown from Charleston to Atlanta, Tara, New Orleans and occassionally London or the Bahamas. To cover the massive gaps in time, McCaig utilizes letters or other characters to get us up to speed. The letters are sloppy and reflect a 21st century syntax for a 19th century time.

The book spends a lot of time focused on the new characters and avoids the events at Tara or in Atlanta. For a GWTW fan, it may be hard to slog through the happenings of Charleston society as they wait for a return to Georgia.

Personally, my biggest fault with the book is the Too Easy connections and coincidences it seeks to lay out with the reader. A serious student of GWTW would see through the first one easily. The other major twist becomes obvious halfway through the book.

From my perspective, the best thing this book has going for it is that it pretends the horrid "Scarlett" was never written. If only we all could erase that from our memories.

In short, if you'd like some official "fanfic" of what may have happened with the GWTW characters off-stage, go ahead and check this out. It's a light read and may leave you happier than that moment when Rhett marches out onto a foggy Peachtree Street.
★ ★ ☆ ☆ ☆
taryl
Chances are, 99% of people who pick up this book will have already read GWTW and liked it enough to want more. Know your fan base, dude. This means they will be moderately to slighly horrified at the complete BUTCHERING of the characters they were familiar with. The thing that is so frusterating about this is that you probably think you are all the smarter and more daring to make such "shocking" changes. Wrong. It is too simple to reduce Melanie to the level of every other woman in every other book. Its too easy to want your lead to be perfect, or when he fails, that at least his intentions were good. It is much harder to delve into the psyche of a character dreamed up by someone else, to work through the beautifully simple and sweet person that is Melanie and to make Rhett likable despite his flaws instead of doing away with them altogether.
There is no rule of loyalty or toes to be stepped on. Don't let yourself off the hook, Mr McCaig, by thinking the reason we don't like this book is because we like GWTW too much. Nope, its because its poorly done, sloppily compiled and, at times, painfully written.
Next time, check your audience, my dear... frankly, please give a damn.
★ ☆ ☆ ☆ ☆
felix
I am a huge fan of the original work. I have no problem at all with others trying to write sequels, parodies, etc... That said...
This new book is in no way worthy to be called a prequel, sequel, or associated in any way to the original. Scarlett as a character is completely unrecognizable, Rhett is no longer Rhett, but a clinical mess on the border of manic depressive, and so many other characters that we already know and love are so different, and frankly, unlikable. Scenes were changed so drastically that the reader would never understand a character's motives. The only remotely interesting parts of the book are those that deal solely with McCaig's new characters.
There are not only substantial differences between this book and the original, but was also written as if the other authorized sequel, Scarlett, was never written at all, making it completely impossible to read them together as a series.
When I first read Scarlett by Alexandra Ripley, I liked it. I knew in advance what an enormous task it would be to try to re-enter this story with any consistency at all. After reading Rhett Butler's People, I have an even greater respect for Ripley, for at least she tried, and very often, was quite successful. It is obvious that McCaig made no effort whatsover to stay consistent with the story, the tone, the characters, or the ultimate vision of Margaret Mitchell and Gone With the Wind. This cannot even earn an A for effort. How sad that is.
★ ★ ★ ☆ ☆
scottrichard klein
The book was interesting in that it told the GWTW story from Rhett's perspective, and added some facts. The part about Rhett's family was enjoyable. However, after GWTW ends the book went downhill fast. At times, it seemed like a silly bodice ripper. It was not written nearly as well as GWTW. It could have used a lot of judicious editing.
★ ☆ ☆ ☆ ☆
nitesh kumar
Obviously the only reason the estate of Margaret Mitchell let this travesty of a novel be written was for the money. Bah humbug. I agree with all the other reviewers here so I don't need to repeat all the wrongs committed against the characters and the lack of continuity. Did this author even READ GWTW or SCARLETT? Mind you SCARLETT was not a terrific sequel but at least Ripley didn't have the gall and stupidity to burn down Tara! For crying out loud... Tara saved from the Civil War and the Yankees only to be burnt to the ground by the deranged father of Belle Watling??? Give me a break! Don't bother to read this trash. I am sooo glad I waited for a library copy and didn't waste a cent on this misbegotten novel. What a waste of trees.

What's next from the "Estate of Margaret Mitchell"? The Ella Kennedy, Wade Hamilton or Beau Wilkes version of GWTW??
★ ★ ★ ☆ ☆
mehul thakkar
It started off good, and had promise. There were a few things that didn't agree with the original, and some of the quotes that he used were from the movie and not the book.

He horribly demolished Melanie Hamilton's character, making her out not to be kind, but rather a gossip that seemed to just hang around Scarlett because she felt like she had to.

He also took away from Rhett's character in some ways, he made him seem a little less of a rebel and a little bit too "good" in some ways.

Other than that, the book was good, I just wish he would've kept to the storyline of Scarlett (the sequel to GWTW) as well, it really would've been a lot better of a read.

Don't read this book if you want it to stay true to the original GWTW story, because it really doesn't. It takes away things and doesn't put in the parts that I expected would be there. The time line is way off and things are done a little shoddy.
★ ★ ★ ★ ☆
jane yu
I picked up Rhett Butler's People with a bit of trepidation. Gone With The Wind has been a favorite of mine since I first read it the summer I turned eight. Though not written as densely, has managed to capture the essence of the original. That said, this is a very different book.

Born into wealth and comfort, Rhett Butler chose a different path than most young men of his time. He lives as he pleases, true to his beliefs and concepts of right and wrong. He has already deviated from his family's wishes enough by the time he meets Scarlett O'Hara at Twelve Oaks, that he is no longer received in the right homes. The forces that shaped the young man are continual and intertwined with the lives of several of the main players in this book. There is mention of Scarlett's family, her mother in particular,that remind the reader that this was an insular society. It also continues after Scarlett sinks to the stairs in despair after Rhett spurns her long withheld affections. If you are reading this book hoping to compare it side to side to GWTW, you may be disappointed. I was saddened to see some of the most memorable scenes (in my mind) have slight or no mention. The opportunity to look at other characters in some depth is well worth those momentary disappointments.
★ ★ ★ ★ ☆
ken niebauer
When I first heard about the possibility of this book, I was both apprehensive and excited. Apprehensive due to Ripley's butchery of Scarlett's character and excited because there was a possibility for a retelling of the Gone with the Wind story through the cool and usually expressionless eyes of Rhett Butler.

Having finally sat down and read Rhett Butler's People, I am truly impressed with Donald McCaig and his ability to add to Margaret Mitchell's story, while creating a work that can stand as an impressive piece of literature on its own.

Rhett Butler's People covers most of Rhett's life from the 1840's to the 1870's. It examines the people and events that have shaped his life to be the character we met in Gone with the Wind and resolve just how "tomorrow is another day" after Mitchell's epic ends.That being said it is not Mitchell's epic and McCaig does take liberties with her original work. I fully believe that a person having read Gone with the Wind will interpret the events in the novel much differently than one who has not read it.

The events of the novel begin with establishment Rhett's relationship with Belle and flash back to his childhood and the early evidence of problems with his father, Langston. McCaig quickly winds together the web of Charlestonians around Rhett, while establishing Rhett's careless and carefree character. After being disowned by his father, Rhett quickly moves to California, where he becomes a respectable businessman, then to New Orleans followed by Cuba, at which point he returns to the United States and soon meets Scarlett.

Before deciding to read this novel, I read many reviews from critics and ordinary people alike. While I agree that it is not Gone with the Wind, McCaig chronicles the momentous events in Mitchell's Rhett's life, while allowing him to retain much of his enigmatic nature by showing his life from the people around him and never truly entering Rhett's head, unlike what Mitchell did with Scarlett.

My one real disappointment is Melanie's characterization. Her revealing letters to Rosemary do not portray the person the Rhett himself categorized as someone who could not conceive of dishonor in anyone she loved. However, McCaig successfully incorporates her actions so they fit into the novel, despite the fact that they do not fit with Melanie's character.

While many reviews had stated that Scarlett was not the fiery character of Mitchell's book I have to disagree. She is primarily retold in brief snippets and is instead focused upon as the object of Rhett's love. Melanie's death and Rhett's departure break the hard shell that formed around her heart after the war. Rhett leaves not because he no longer loves Scarlett but because Bonnie's death shatters his life and he simply doesn't give a damn. Scarlett's actions, if pulled out of context, are uncharacteristic of her, but in light of the events around her, I don't see her acting much differently from McCaig's portrayal.

In all I found this book to be well written and while it was not the original it was a fun read that moved quickly and answered some of Mitchell's unanswered questions.
★ ★ ★ ☆ ☆
jessica clark
I kept an open mind going into this book - and the author DOES tell a reasonable story - but, unfortunately, the story isn't Rhett's. I think I read somewhere that the author read GWTW only once. Unfortunately, it shows. The thing that struck me the most in this book was Rhett's saying that Scarlett was just like him, but the book's absolute failure to show "how." This author had the names, but did not UNDERSTAND the characters. That there were blatant inconsistencies with Rhett and Scarlett's numerous rendez-vous are minor in comparison. A huge disappoint. So what's next for the Estate? GWTW from the perspective of Wade? Ella? Beau? Tecumsuh?
★ ★ ★ ★ ★
christopher medjber
"Gone With the Wind" is the novel I credit for my becoming a historical novelist. So I was elated by the release of "Rhett Butler's People" by Donald McCaig. Authorized by Margaret Mitchell's estate, which previously authorized Alexandra Ripley's sequel "Scarlett" (1990), "Rhett Butler's People" is a prequel and retelling. It also continues beyond "Gone With the Wind" with a more fitting conclusion than "Scarlett."

Margaret Mitchell's authorial tone is evident throughout "Rhett Butler's People." McCaig magnificently recreates the Old South from barbecues to Atlanta burning. The story is told from several perspectives--Rhett's sister Rosemary, Belle Watling, and Melanie Wilkes--but Rhett is the novel's center. Rhett's character is revealed through his family conflicts, adventures, and tormented love for Scarlett O'Hara. A nobler and more human Rhett Butler is the result--Margaret Mitchell would definitely approve.

Unlike many retellings of classics, "Rhett Butler's People" does not sensationalize or degrade its parent novel, but treats it so respectfully that one almost feels he is reading missing pages from "Gone With the Wind." A more perfect sequel could not have been written. McCaig concludes the book: "Which Wasn't Nearly: The End." I hope then we may expect another addition to this favorite
★ ★ ★ ★ ★
angela gaitas
If you loved Gone with the Wind, particularly Margaret Mitchell's stunning novel, you will not be able to put this accompanying volume down. I did not read the sequel Scarlett because the reviews indicated it wasn't worth the effort; I did read The Wind Done Gone, supposedly told by Prissy, but it was too silly to take seriously. Rhett Butler's People captures the essence of GWTW while updating the story. Rhett Butler was a man ahead of his time and culture, a man who saw Negroes as people, who understood the power of the North's economy and who pierced the romance and glamour of the Old South as it went to war. Thus, this retelling from his perspective is set to our sensibilities. It doesn't always focus on Butler; his sister is a major character giving balance to "a man's story." All the old characters and old scenes between Rhett and Scarlett are retold here, more simply, and depth is added to Melanie and Ashley. Short shrift is still given to Mammy and Prissy but this is not their story. Dramatically, we see the seeds of the failure of Reconstruction: the nostalgia, the hatred, the need to settle "old scores", and the rush of northerners to take advantage. Yet we also see the determination that will allow the South to rise again. And, unlike Mitchell, McCaig does not lament the passing of what is gone with the wind, perhaps because he has seen what had replaced it.
★ ★ ★ ★ ☆
stephanie buck
I inhaled this book in one day. It's that good!

I admit I approached it cautiously, since I had been burned by the book "Scarlett" (horrible book, but that's another review).

But I checked it out of the library and devoted my day off to RBP today.

I liked the descriptions of Charleston and the Low Country. I also liked the backstory of how and why Rhett became the person he did.

Everytime RBP would describe a familiar scene in GWTW from Rhett's point of view, I smiled. Reading those scenes were like revisiting old friends. I've missed them!

People expecting RBP to be exactly like GWTW are going to be disappointed. Nothing could be. GWTW was one of a kind. But this book stands on its own as an enjoyable story. It also gives a guys point of view to the Scarlett and Rhett love story.
★ ★ ★ ☆ ☆
crafty
Overall, I enjoyed reading this book. Being a dedicated "Windie" I never pass up a chance to read someone else's take on the characters I love so much. I think McCaig is a talented writer. A lot of the "back story" was quite satisfying, if a little too convenient now and then. To be honest, I didn't really need a lot of development for Scarlett. She's already developed in my mind, and the little discrepancies concerning minor characters really didn't bother me.

But what in the name of all that is holy was he thinking when he decided to write Melanie? Hasn't he read the book? Can we not write a character that we like who's not concerned about sex? I'll never figure that one out.
★ ★ ★ ☆ ☆
tracy chrenka
I bought this book for about a dollar, and I consider it a dollar well spent. While nothing can compare with Margaret Mitchell's iconic novel, I do not think McCaig was trying to. And while there were times I could not imagine McCaig's Rhett in the film, there were other times where I could imagine Clark Gable perfectly fulfilling some of the scenes in the novel. My biggest disagreement, as someone has said before me, is his interpretation of the beloved, good-hearted Melly. She is the personification of pure selflessness. I believe it was said in the film that she cannot think badly of anyone that she loves, and she certainly would not have thought so ill of Scarlett or Ashley, for that matter.
I read it as fan fiction and nothing more - it is not flesh and blood Rhett Butler, but simply one man's interpretation of him and what may have made him who he was in Mitchell's novel.
★ ★ ★ ★ ★
michael haspil
I picked up Rhett Butler's People with little expectation. Unlike Gone With the Wind, which many feel takes 50 pages to get into, RHP immediately caught my interest. I would have read it in one sitting if at all possible. Margaret Mitchell created enduring characters, and Donald Craig gave them new life and depth. We learned why these people became who they were. By beginning the book prior to the beginning of GWTW, and ending it quite a while after, Donald McGaig had the scope to provide a rich, full panorama we had previously missed. Throughout the book, I felt like I was visiting with family and friends I had long been missing. The author was slightly cruel to us in parts, and kind in others. The final page, which ends with, and this is not a spoiler, "Which wasn't nearly: The End, gives me hope that there will be more about these brave, fascinating people.
★ ☆ ☆ ☆ ☆
sherry sandler
As MANY MANY have said before me, the book started out good. The "filling out" of Rhett's background made you understand how he could have turned into the sometimes hard and unbending man of Margaret Mitchell's imagination. I began reading the book with judgment held fully in reserve but then, like a snowball, the book began rolling downhill, gaining speed and weight at it went. Finally, when I closed the book, my jaw was hanging open, my eyebrows were even with my hairline and the only thing I could say was, "McCaig is an IDIOT!"

Until the last half of the novel, the only MAJOR problems I had was with McCaig's version of Melly. Melly, the constant in GWTW, who was naive, trusting, believing the best of all around her, shy, unconfident, unknowing and selfless to a fault. McCaig's Melly became a scheming woman who knew all about Ashley and Scarlett and made sure they were never alone. McCaig's Melly didn't trust Scarlett as far as she could throw her. McCaig's Melly became a woman who could write about lovemaking with Ashely in letters to Rosemary Butler. Not only would that NEVER have happened in the day and age Melly "lived" in, Mitchell's Melanie Hamilton Wilkes was no more able to put pen to page to write about sexual relations than she was able to commit adultery against Ashley. Not only did McCaig not understand one cell of Melly's character, he slandered it in the process of completing this joke of an "authorized sequel".

After choking down this horrible version of Melly for chapter after chapter, Rhett Butler started growing odd himself. The character the book was supposed to be about in the first place was twisted into some soft, depressed man who wouldn't be recognized by Mitchell or her followers. To top it all off, after all of the characters basically lost their minds, lives or personalities in the last few chapters, not only did McCaig burn Scarlett's tacky Atlanta house to the ground, he burned Tara. Tara.

He

burned

Tara.

Donald McCaig is an idiot. There are some things you don't do, even for money. Absolutely violating, raping and pillaging a classic and iconic piece of American Literature is one of them. As a writer himself, you would have thought he could figure that on his own. You would be wrong.
★ ★ ★ ☆ ☆
toby
I, like most of the other reviewers here, loved GWTW. I, however, did not expect this book to be as good as GWTW, and I was soooo correct. I plodded through this book, hoping that the next page was going to be the page that would draw me into this book; make me feel like I WAS Rhett Butler; but, no, that never happened. As Mrs. Olsen, another reviewer, stated there were parts of this book where the conversation would literally hop to another conversation and I had to read them over again thinking I had missed out on something. I, too, was disappointed that the author didn't hold true to the story: Scarlett's miscarriage, Rhett's trip with Bonnie and Belle, and even the death of Bonnie Blue. That was the most glazed-over part of the whole book and one that I consider one of the most important parts! I had a difficult time getting used to the author's style of writing - the jumpy paragraphs and dialogue had me confused. Although it isn't my favorite book of all time, it did make me think about life during the war and even though I don't really believe the author's view of poor, pitiful-me, Rhett is correct, it is a book I will not forget. But nothing, and I mean nothing, will ever beat GWTW!
★ ☆ ☆ ☆ ☆
janel
I would give 0 stars if possible. Donald McCaig obviously never bothered to read Gone with the Wind. If Margret Mitchell read this pig crap she would have sued him for what a disgrace his "authorized novel" is. I've honestly just been appalled at how he ruined the beautiful story that Ms Mitchell wrote. Seriously Donald, you should recall every copy and have them burned. I'm throwing mine away.
★ ★ ☆ ☆ ☆
craig evans
Being a long-time fan of "GWTW" (and I did enjoy "Scarlett"), I was very excited to receive "RBP" as a gift. As I have never read any of McCaig's works, I was not sure what to expect.

I found it took me a few chapters to catch on to the non-linear storyline presented early in the book. However, it was very descriptive and engaging, and I found it was hard to put the book down. Rhett's history, and the characters involved with this history, were very vivid and interesting. I did find that there were some changes to timeline to "GWTW," and changes to characters from "Scarlett," which caused me to refer back to the previous 2 books several times just to clarify. (I should have re-read "GWTW" and "Scarlett" before starting "RBP," as I have done with other series--i.e. "Harry Potter").

As the story continued, I found that it was surprisingly violent compared to "GWTW." Mitchell included some violence within her story. However it wasn't discriptive graphic violence without purpose, which I found consistantly thoughout McCaig's story, and seemed to tarnish many of the situations (both origional and previously presented by Mitchell). I sense this may just be a male's perspective of the story... or perhaps a view that Mitchell would not have taken, as women from the Civil War era were shielded from such things. Either way, I found it was disturbing and often taken to an unnecessary extent in the story.

I enjoyed the new perspective on some of the characters, including Belle, Melanie, and the children from "GWTW." I also enjoyed the introduction of other characters, such as Tazewell. I did not like the characterization of Scarlett. She was watered down and weak-- very disappointing compared to the strong woman previously presented by Mitchell.

Generally, it was a very strong book, and a worthy read... until Part Three, which marks the end of "GWTW." At this point, the entire voice of the book seems to change. Rhett disappears for chapters at a time (effectually ending "his story"), the plots slows way down, and a series of bizzare and macabre events almost turn the book from a historical piece to a horror/mystery book. The climax and ending were abysmal-- definitly not in line with Mitchell's image! It seems McCaig was grasping to keep the reader entertained? enthralled? If he was so short on direction (and with obviously poor guidance from his editors), he should have ended while he was ahead, instead of trying to create his own, very poor, ending to Mitchell's masterpiece. Honestly, I was so disappointed, if I knew the book would end in such a way, I think I would have stopped reading at Part Three and called it done.

I would hate to think my review would prevent someone from reading anything that they may enjoy, so I would say give it a try. However, I would first check it out at your local library before you decide to add it to your own collection. I know that I will continue to read "GWTW" and "Scarlett" from time to time, but I can not say that I will read "RBP" again... and I definitely will not be reading it in its entirety.
★ ★ ★ ★ ☆
abraham
Several people have commented that "Rhett Butler's People" can never be like the original story of "Gone With the Wind" and I agree with that. But, this book was excellent. I could not put it down. Plausible plots and characters throughout.

The only reason I didn't give the book five stars is because the character of Melanie Hamilton just did not work. Melanie Hamilton was a good and loyal woman, who loved her husband and Scarlett to the point that she was blind to their flaws. McCaig turned Melanie into a disloyal, gossiping penpal (to Rhett's sister, Rosemary) that just is not believable. Melanie would never have talked and gossiped about anyone, much less put it all in writing. She would never have voiced her suspicions of Ashley and Scarlett, nor blabbed about everyone's business so freely. I don't understand why the writer went that route, but it just isn't possible or true to the real character of Melanie Hamilton.

However, other than that serious misstep, I thoroughly enjoyed the book and recommend it to others.
★ ☆ ☆ ☆ ☆
liam ryan
Everyone involved in this book should be ashamed, as it is so obviously intended solely to make money off of GWTW fans. I fail to understand why the Mitchell estate selected this writer, who did not even bother to do a close reading of the original. And where was the editor?! There are so many errors in timing and details, I can't believe they weren't corrected. Everything from the color of Ashley's eyes (grey, not brown!) to the timing of when Scarlett sold him the mills, to major plot points being left out completely. It's insulting to those of us who love GWTW, and the author and editor(if there actually was one!) had to have known that readers would notice (and be annoyed by) these details.

And don't get me started on the anachronistic speech and utterly ridiculous interpretation of Melanie's character. Awful, awful, awful.

I'm sure that, like me, fans of GWTW will feel they have to read this book, but just be prepared to feel some righteous indignation. I'm tempted to write my own book!
★ ☆ ☆ ☆ ☆
dparker999
If you love Gone With the Wind, I suggest you do NOT read Rhett Butler's People. I had a hard time finishing this... (I wanted to finish it, wanting to be fair and hoping to change my mind.)

I am thoroughly convinced that, although he claims to have taken 12 years to write his novel, the author never took the time to read GWTW at all or if he did, he certainly didn't know the characters of this classic story. It didn't have to be that way. He could have written a back story for Rhett and even a forward story for all the characters (after Melanie dies) that could be feasibly interesting and believable.(Anything could have been better than Scarlett.) But instead, he twists the characters around and turns them into people other than they were. Melanie, Scarlett, Suellen, ... Ugh. Especially St. Melanie who turns out to be, in author McCaig's view, a gossipy shrew. Even Rhett was someone unrecognizeable, and again, it didn't have to be that way. In tying his characters to the actual storyline/characters of GWTW, McCaig rewrote... destroyed... the original story instead of adding to it. It didn't have to be that way.
★ ☆ ☆ ☆ ☆
graeme o connor
How anyone could think this books adds to the legacy of Gone with the Wind I'll never know; this book stunk so bad I was unable to finish it. Rhett Butler's People is better off ignored; the story line is ridiculous and choppy, and the writing is just awful, with no grace at all. Gone with the Wind was an absolutely fantastic 5 star book, the sequel Scarlet was dead on in every way as a continuation of the story (easily 4+ stars) but this book is terrible. Do not waste your time and money on this book; I am glad I did not pay money for it.
★ ★ ☆ ☆ ☆
amir soleimani
As a loyal GWTW fan for 20 years, I hesitated, much like I did for Scarlett by Alexandra Ripley. Although I do admit that it is fascinating to follow his long history with Belle Watling, among others, I am once again grossly disappointed. I cannot figure out who his target audience is. From a woman's perspective, too much of what I was reading for and hoping for was glossed over and other areas were too tedious and inconsequential for me to care about. It was interesting and at the same time a heart break. Particularly sad is the fact that it is very clear that a sequel is quite possible with his ending. Why mess with a good thing over and over again? Read GWTW. The 1036 pages of that are worth far more than Scarlett and Rhett Butler's People combined.
★ ★ ★ ★ ☆
roberta johnson
A sequel to GWTW, penned almost a century later by a male author who is a Montana-born historian, who admitted he'd never read the original and when he finally did so reacted with, "Oh dear!"? Come on, people--what did you expect? What did the Mitchell estate expect?

Many novels have been written about the War Between the States, including an award-winning one by Mr. McCaig. None, including Mr. McCaig's, has achieved the stature of GWTW. What makes GWTW iconic is the spellbinding way in which Ms. Mitchell tells the story of the murder of a gracious, elegant way of life by the horrific realities of war. The characters in GWTW personify the effect of this conflict on a generation much as Anne Frank's story personified The Holocaust. That we care about these characters to the point of buying "sequels" in best-selling numbers eighty years after the original was published is a tribute to Ms. Mitchell's skill.

Let us not forget that Margaret Mitchell was first and foremost a Southerner whose family lived through the War and who grew up with first-hand stories of the death of antebellum life at the hands of the brutal hardships of war and its aftermath. She was a journalist with a talent for making interview subjects come alive for the reader. A novelist writing many years later, dependent on secondary sources, will not achieve the response in a reader as a journalist in conveying the horror experienced by Great Aunt So and So in her tightlipped description of the facial expressions on the Yankees burning her home down around her after ransacking and looting everything of value. Such was Ms. Mitchell's gift. How lucky we are that she was born when and where she was, and had the inclination and ability to record these stories through the eyes of characters like Scarlett and Rhett, Ashley and Melanie in such a memorable way that it is now embedded in English-speaking culture. No one else could have told this story with the same mix of passion, agonizing detail and journalistic detachment.

A sequel to GWTW is asking too much of any author. GWTW was a magnificent accident of circumstance and talent, and should be left alone for generations of readers to enjoy. All this commotion over sequels is ridiculous and distracts from the power of the original. The Mitchell estate should be ashamed of itself.

I'll say of RBP, just as I say of 'Scarlett', it's a great story involving characters whose names just happen to be the same as those in another, much greater novel. There are some really fine things in RBP--several loose ends tied up like the story of Belle Watling's son; some nice touches such as the origin of Asley's yellow silk sash--that make for very satisfying reading. No, the Scarlett, Rhett, Melanie, Ashley, et al. of RBP aren't the ones we know and love from GWTW, but it's a noble attempt. How can we possibly expect an author of Mr. McCaig's background and sensibilities to truly understand, let alone extrapolate, the feelings and actions of characters about whom he said, "Oh dear..."?
★ ★ ☆ ☆ ☆
tyler woodbury
Absolutely not worth the trip to the library, let alone the $$ to purchase. Oh, the author is a fine writer and while he may have some small understanding of Rhett, he totally drops the ball on every other characterization.

Furthermore, it appears unlikely that he read neither GWTW nor the authorized sequel, Scarlett, as nothing whatsoever dovetails with that continuation of GWTW. NOTHING!

No idea what the Stephens Mitchell Foundation was thinking when they commissioned this novel. Again, it was terrible! Such a waste of time and talent.
★ ★ ☆ ☆ ☆
christine beidel
I adored Gone with the Wind. In fact, I had to buy another copy because the ink was smeared and there were pages missing in my original. I read "Scarlett" and thought it was okay, so when I heard about "Rhett Butler's People" I was intrigued.
I didn't like it at all. It should have focused a lot more on Rhett, rather than Rhett and Rosemary. I didn't like the fact that the author added things that didn't happen in GWTW and glossed over things that did.

***HERE BE SPOILERS!!!!*****

I didn't like the fact that Bonnie's death was reduced to a letter from Melanie to Rosemary. I would have liked to see Rhett's breakdown. And what happened to Scarlett's miscarriage?! Those were all events that shaped Rhett's decision to leave Scarlett and they were basically ignored in favor of some stupid storyline involving Belle's son (I don't care!).

It would have been nice to see his reaction, instead of two pages about it. And he murdered Melanie! Melanie wasn't much of a gossip and she certainly wouldn't have even considered the idea that Scarlett loved Ashley.

All in all, I wouldn't recommend it. Go read the original GWTW.
★ ★ ★ ☆ ☆
bahareh
I actually enjoyed this book. A lot. I went into it not expecting much after reading reviews on the store. I don't think Rhett is as different in this book as some of the reviewers would lead you to believe. He is lovesick, but I think he was always lovesick and he put on a show with his indifference. Since this book is told more from his vantage point, you are going to see more of the heartache he felt than in other books such as Gone with the Wind or Ripley's Scarlett.

I did not like the fleeing Atlanta sequence. I do feel Rhett was a little weak in this rewrite of that scene. I also want to know how the author felt he could skim over Bonnie's death and leave out the miscarriage all together. Everything that happened after Gone with the Wind was completely unnecessary. Whether or not there should have been, there is already a sequel written and the author should not have taken it upon himself to rewrite what Mitchell herself never wrote.

I am a devout GWTW fan and am glad I finally read this book. It definitely had it's flaws, but I think some don't give the author credit for his attempt to "explain" the softer side of Rhett - which I believe always existed. I think Mitchell's novel should have ended where it ended and let each fan dream his/her own ending but that was not the case.

I don't want to spoil anything for people who decide to read it, but I HATED the ending. I could have done without EVERYTHING that happened after GWTW originally ended. I think it was done in poor taste. That being said, I think if you have some time on your hands you should form your own opinions about this one. It was a quick read and a nice little book if you think of it as its own book and not a sequel to GWTW.
★ ★ ★ ☆ ☆
esra tasdelen
I rented this book from the library and I have mixed reviews that I wanted too add to the reviews. Personally I (like most people here) am a huge Gone With the Wind fan so I figured reading this it would give new perspective on Rhett since GWTW was primarily Scarlett's story. SO like my "title" if you haven't read GWTW its a good read, slow at times but all in all a good read.

with that being said, I also figured that he would follow the GWTW as far as what happened. The ending is COMPLETELY different from GWTW which I didn't expect. The Author made Rhett seem like a love sick puppy - which I thought he was in my mind with Scarlett

Read the book and make your own mind up :-)
★ ☆ ☆ ☆ ☆
keshav narla
I, like many reviewing here, love GWTW. I like Scarlett as well, have read them both several times. So, I admit I was expecting RBP to keep to the plot as outlined in those books, which was probably not fair at least for the events of Scarlett. But in the back of my mind as I read was the thought "But that's not what happened" and it was distracting.

I really liked the idea of a book that explained Rhett further, and had it been more about him, and less about other characters I think it might have worked. I was looking forward to seeing things from his point-of-view, because we all see thing differently. But too much was different, characters not acting as we had learned to expect, Melly Wilkes is a glaring example.

I think Mr. McCraig took on a very hard job, but I think in doing so he needed to understand the characters better.
★ ★ ☆ ☆ ☆
katerina
Was the book a good read? Yes, if you haven't read GWTW. Belle and Scarlett friends? Melanie overhearing how Scarlett truly felt about Charles? Not to mention what happens to Tara in the end, are you kidding? While in the book "Scarlett" there were many things I didn't agree with...there was still great sexual tension between Scarlett & Rhett. When they finally did reunite it was a great thing! In this book, it was merely a flirty coming to terms! I did however enjoy learning what Belle & Rhett's true relationship was, as well as reading about Rhett's childhood. Basically, if you're a die hard GWTW fan, as I am, you'll read the book regardless, but I feel that it just would have been better letting our own imaginations tell us how our favorite hero and heroine ends up.
★ ★ ★ ☆ ☆
jeanne calloway
Donald McCaig, with the Mitchell estate's blessing, has penned a novel that tells the story of Rhett Butler. Starting at Butler's childhood, we meet the people who shaped his life, getting to know the ones we knew better and the getting acquainted with the likes of his parents and his younger sister, Rosemary.
What's wrong with this book, to borrow from a previous reviewer, is that many of those people whom we did not know, we simply do not care about them. What's really wrong with this book is that I liked Rhett being mysterious! I really do not want to see the underbelly and humanity of this swashbuckling hero of Gone With the Wind. It was a labor of love to finish this book!
★ ★ ★ ☆ ☆
thamy ventura
I first read Gone with the Wind at 13, and immediately fell in love with it. Rhett always intrigued me because he didn't care what others thought and I found that so refreshing. I was elated when I found out that they were writing a sequel focusing on him. Once I started reading it I was disappointed. The writing was good but what disappointed me was I couldn't get through a section of the book without having to hear about prostitutes and death. I kept reading hoping that at some point the topic would change but it was the same over and over.
★ ★ ★ ★ ☆
pradheep
Donald McCraig presents a detailed portait of those individuals who knew Rhett Butler both before and after Scarlett. If you are expecting a story retelling Margaret Mitchell's novel from Rhett Butler's point of view, you will be disappointed because this focuses more on Butler's family and acquaintances who influenced his life in the early years and after his marriage to Scarlett. McCraig cleverly weaves Mitchell's story through his, but he is careful not to become too repetitive, for, after all we've already "been there, done that."
★ ☆ ☆ ☆ ☆
rababsaleh
What an incredible disappointment this book is! Characterization is shallown and highly inconsistent with Mitchell's presentation of the dashing Rhett Butler. If you loved GWTW, don't bother with this story--it wouldn't be worth the price even if it was free!
★ ★ ★ ★ ★
pat shand
I really loved this book. I enjoyed seeing the events from Gone With the Wind as it pertained to Rhett's life and point of view. I haven't read Gone With the Wind for a long time so the discrepancies people discussed really didn't stick out for me as I read the book. I remember really disliking the sequel "Scarlett" and was worried that I might not enjoy this one either. But this was so well-written. I loved Rhett Butler even more the more I read his thoughts and feelings and all his ways of helping other people. He is brought out as a fully rounded character in this book whereas in Gone With the Wind we don't get to see as much of him since the book is mostly about Scarlett. I also enjoyed reading more about his sister and his relationship with her and her marital relationships. Someone complained about Melanie's character not being as steel-spined as she was in the original but I think perhaps it's because this book was not about Melanie and Scarlett so much as it was about Rhett and his life. Therefore he didn't spend as much time with Melanie's character as he might have if it had been called "Melanie Wilkes' People". Taking on a classic like Gone With the Wind must have been a daunting project for the author but I think he did an excellent job and I could hardly put it down.
★ ★ ☆ ☆ ☆
michelle davison
As a fan of GWTW this was a highly anticipated novel but it failed to deliver. There was no charm in this character and the timing, scenes, and characters didn't play out believably as a follow-up to GWTW. The book was lukewarm in the romance dept and didn't provide enough historical detail to draw in the reader like Mitchell achieved in her novel.
Rhett Butler is such a dynamic character and I didn't feel this author loved him as much as loyal GWTW readers. We deserved better.
★ ★ ★ ★ ☆
laraine
When this book first hit the stores, I was dubious thanks to the atrocious sequel SCARLETT of a few years ago. However, I decided to give Rhett a chance, and I'm glad I did. McCaig brings us Charleston and New Orleans during the War Between the States. We are taken into battle, pushed through blockades, and cornered by a lynch mob. He also presents an entrancing view of the Low Country and spreads out an array of intriguing characters. Like GWTW, his time frame covers before the war, during, and after. I confess I was initially a little startled when he depicted certain scenes from GWTW in Rhett's perspective, but it linked the books together. Like another reviewer, I don't think McCaig was at his best with Melanie, but I believe this book needs to be considered on its own merits for what it accomplishes: a big, sweeping story of courage, heartbreak, brutality, compassion, and hope. It made me like Rhett more than I already did. Even better, it kept me engrossed from start to finish, and what more do I need from a book? My recommendation is to stop pecking it to death with comparisons to GWTW, and just enjoy the good read.
★ ★ ★ ★ ★
jennifer doyle
The story is told alongside the familiar tale of Scarlett and Tara, but from the perspective of Rhett Butler and those who knew him well. We get to know Rhett as a boy and learn about his family, his struggles with his father, and the challenges that shaped his dark, mysterious character. Many questions are answered, from the reasoning behind Rhett's renegade reputation to the truth about the misunderstood Belle Watling. The reader gets a closer look at the heartache he experienced at the hands of his beloved Scarlett, from the barbecue at Twelve Oaks to the night he walked out of her life. And to the delight of Gone with the Wind fans, McCaig takes the story a bit further to give readers the ending we've always imagined.

Years ago, another novel, Scarlett, was written in an attempt to carry the story to a conclusion. I read the book immediately after I finished Gone with the Wind and I was sorely disappointed. The story seemed far-fetched, contrived, and untrue to the original characters. I couldn't ever imagine the story going in that direction. On the contrary, Rhett Butler's People may as well have been written by Margaret Mitchell herself.

[...]
★ ☆ ☆ ☆ ☆
jinii
I thought the idea for this book, a telling of GWTW from Rhett's perspective, was an excellent idea. There are numerous parts of GWTW where I would like to see Rhett's psyche examined, like when he decides to leave Scarlett on the road to Tara, and numerous details of Rhett's history like what was the prank that got him expelled from West Point, and in my opinion none of the fascinating areas I thought would be expounded in this book were. I was also excited to see details on what was going on in Rhett's mind when he first sees Scarlett and why he falls for her, and this book gives such a superficial view of these events it is actually insulting, these details are glossed over with a couple of sentences I am not kidding. There is no depth given to one of the greatest loe stories in fiction. A travesty. What this book does is retells GWTW in numerous perspectives, but does not tell the same story. I mean literally essential details are completely changed, this is not new perspectives this is a different story! I did enjoy Scarlett, but any aftermath of the original story I will give the author some room for their own perspective and characterization and enjoy their thoughts, but Craig is actually going back into Mitchell's story and not even keeping the details or the characters true to the original. I am appalled. No to mention this book does not hold your attention, I kept reading hoping for even a pale imitation of the excitement I got when I read GWTW or even Scarlet for that matter and by the time I turned the last page I was left unsatisfied.
★ ☆ ☆ ☆ ☆
faintly seen
When I was 10 I read GWTW for the first time and fell in love with the story, the characters and the history. In these past 51 years I have re-read it at the very least 51 times. When Scarlett came out I immediately bought the book and loved how it seamlessly continued the great novel. It too left me wanting more of this great love story between Rhett and Scarlett and their passionate, all consuming love story.

When I saw the book Rhett Butler's People for $3 at Big Lots I was stunned to be able to buy it so cheaply. I was not long into reading it when I realized why it was being sold for less than the paper it was printed on. That was more than it was worth.

McCaig's Rhett, Scarlett and the other characters of GWTW and Scarlett are deeply watered down versions of the bold, proud and passionate people of the first two novels of this great story. Many of us have thirsted for more of what Rhett was up to during the time when he was absent in GWTW and Scarlett but this book did not even give us a drop on our parched tongues to satisfy that thirst. Rhett is reduced to a despondent, depressed, love sick traveler. He is nothing more than a drunk who cares little of where he is until the magic moment when the telegram arrives from Scarlett and suddenly he is rushing to her side. McCaig paints him as someone suffering from depression similar to bi-polar disorder. Scarlett tucks her tail behind her and runs for the country and allows herself and her family to be bullied and taken advantage of. The original Scarlett would have loaded a gun and sat in the yard waiting for the night raiders who were out to destroy the world she had clawed and dug her way back to after the war. Even Miss Melly stands out as nothing more than a whining wife who has no back bone at all when in GWTW her spine was made of steel inspite of her genteel front. Ashley has been reduced to pudding and in the end nothing more than an absent minded old fool trying to cover the ruins of his past life with flowers.

This book should never have been released. It in everyway tries to re-write what McCaig apparently felt was a novel that needed changing. GWTW and Scarlett are two novels than can never be changed and McCaig is presumptious in thinking that loyal readers would think his book any less than the rag it is for trying. My hope is if another writer decides to tell the stand alone story of Rhett Butler that they at least take the time to read GWTW and Scarlett to write a novel that can at least be connected to those two great novels. This novel has no connection to anything but McCaig's idea perhaps that his story was better than the original. He shows himself to be a fool.
★ ★ ★ ★ ☆
shana mccarthy
I have now read two sequels to GWTW...SCARLETT and RHETT BUTLER'S PEOPLE. I much prefer the way Rhett is depicted in this book. In SCARLETT, he is quite violent and tormented. But in this book, McCaig says, Rhett is a lover but tries to disguise this by acting the roles of adventurer and rogue. I thoroughly enjoyed reading this and felt it did a good job of bringing history alive. Definitely would recommend.
★ ★ ☆ ☆ ☆
paul wonning
I'll preface this by saying, I liked Scarlett - the book - it wasn't GWTW by any means, but I think it was true to the characters. A previous poster says Scarlett sells Tara - she doesn't, she just can't live there w/ Sue Ellen and Will. She gets the majority share to pass to Wade Hampton.

At anyrate, this is a review for Rhett Butler's people. I had to mention Scarlett 1stly, b/c the names in this book are all wrong. I think the names in Scarlett - Eleanor for Rhett's mother, not Elizabeth, Ross for his younger brother, not Julian - suit those charachter's much better, and having read Scarlett, naming the old place Broughton was very confusing for me. And Rosemary married?? -she's a spinster! I really wanted this book to dovetail into both GWTW and Scarlett somehow and it failed in that miserably. I don't think it's very well written. I liked the part w/ the yellow silk sash. I'm not finished yet, and if these reviews are anything to go by, I don't know that I'm looking forward to it. I find it horrible that thus far Belle Watling is more developed charachter wise than Scarlett. Where is/was Scarlett charming Rhett while he's in jail? Where is the green Parisian bonnet? I'm pretty sure Pauline was supposed to be a spinster too. and neither had children.. I really need to read GWTW again after I finish this to straighten my brain out. I don't think this author understood any of the original charachters at all except for Rhett. Very disappointing. Then again, leaving out so many parts as he did, I'm not sure he even understood Rhett all that well either . . . makes me want to write my own sequel! As if.

Good luck to those who've not read it yet. If you've read Scarlett and liked it at all, you probably won't like this. If you hated Scarlett, I don't think you'll like it much either. BTW the Scarlett movie was horrendous. I can't believe I watched it.
★ ★ ★ ☆ ☆
trent ross
Those of us who are Gone With the Wind fans, junkies-whatever, crave the need for more. Of course I purchased this book the minute I saw it. I have to say as disappointing as it was to me-I really couldn't put it down. I felt like I was watching an alternate ending to a movie (I had read Ripley's SCARLET). Obviously that book wasn't taken into consideration in this one, no problem. Really-we should all write our own endings, after all that is the beauty of not knowing what Margaret Mitchell would have wanted.

I thought a lot of the detail was plodgey and I found I really didn't care. I wanted to read about Rhett and Scarlet (I thought it was going to be a book from Rhett's point of view) but as my husband pointed out the title was RHETT BUTLERS PEOPLE. I did like the intertwinings with GONE WITH THE WIND, but it just wasn't enough for me. A fun read yes, but much substance no. I will write my own ending.
★ ☆ ☆ ☆ ☆
zden zkaya
This is the first and only time I have written a review. I have never been inspired to do so until now because this book was so disappointing in so many ways. The writing is mediocre at best and the characters feel foreign. The title and concept suggest we will get to know Rhett and his background but that is hardly the focus of the novel. Instead we get a shallow take on many scenes from GWTW from Rhett's point of view. The characters feel flat and uninspired and the writing style is maddening at times.
Instead of wasting your time with this, go read Gone With the Wind again.
★ ★ ☆ ☆ ☆
chris
I have read GWTW many times and the sequel Scarlett, which is my favorite book many more times, I was sadly disappointed with Rhett Butler's People, while it was a good read, it did not collaborate with the already written sequel, don't you think Margaret Mitchells Estate would of at least wanted the books to match somewhat?

Rhett's Mothers name is Scarlett was Elenor and she lived one many years, in RBP her name was Elizabeth, and she died.

Rhetts Sister Rosemary was an old maid in Scarlett, and she was married 3 times in RPB. One time to Ashley Wilkes.

Belle Watlings character dies in RBP, but not in scarlett, as does Will Bentin, in a foolish scene where Scarlett and Rosemary, go into town to stop the people who have been vandalizing Tara.

Tara and the Peachtree house both are burnt down in acts of Arson.

Rhett goes to england after he left scarlett in RBP, but comes back when she needs him, part of the glory of Scarlett was that the story of her growing up and realizing love, and then Rhett's torn heart of wanting her, and not wanting her.

I bought this book immediately, because I have always thought that Rhett's story should have been told, but not like this, this book ruined the integrity of so many characters, and was such a disappointment to me.
★ ★ ★ ★ ★
amberly kristen clowe
I seldom read fiction (don't have the time), but found this book at my dad's house while on vacation for a week. Donald McCaig has filled in the blanks of GWTW and did it in a captivating way...a true storyteller. Thoroughly enjoyable. My only difficulty was remembering all the characters woven into this story, but that is my failing....not the author's.
★ ★ ★ ☆ ☆
the caterpillar
First of all, Mr. McCaig has done a good job on several points with this novel. He elicits a very real sense of historical time and place. Most memorable here was the retreat of the Confederate troops from Atlanta. It was done pretty well visually in the GWTW film, but very well verbally here, without an excess of words. McCaig's own characters are interesting. Tunis Bonneau, Rhett's childhood friend and a freed slave's son, gives a perspective Margaret Mitchell wouldn't have conceived of. In addition, Rhett's sister Rosemary is very well developed here. One gets the feeling that she is who Scarlett might have been if a man had written the character.

There are a few negatives, though. I felt like some of Margaret Mitchell's characters got less care than then did in the original. Ashley and Melanie especially seemed out of character, a lot less dignified or genteel than they were in GWTW. (Miss Melly writing about sex and seduction in a letter to a friend? God forbid!) And at times I found myself wishing for a clearer understanding of Rhett (as there was of Scarlett in GWTW), and less so of his "people".

Overall, I'm glad I read Rhett Butler's People. It gave me a wider understanding of the antebellum, Civil War, and Reconstruction South, in some ways maybe a little more realistically than GWTW did. But when it comes to Rhett Butler, nothing beats Clark Gable and the mystique of Margaret Mitchell's Gone with the Wind.
★ ★ ★ ☆ ☆
rringo1
If you loved GWTW, this is worth reading just to get a fix. I mean really, what can we expect? Rhett Butler and Scarlett O'Hara were direct products of Margaret Mitchell's pitch perfect imagination. The reason we still care about them is because they were so skillfully wrought. But I feel like such a GWTW addict I couldn't help enjoy this sequel. It was like being invited to dinner at the home of some long lost friends. Both this and "Scarlett" were fun to read. "Rhett" was more plausible and better written. Of course, some parts were real bad. I mean, why burn Tara?? Tara survived the Civil War, for God's sake! That really disgusted me. And the romance at the end was so forced, almost like the author's editor was screaming over his shoulder and he ran out of time. But if you've ever enjoyed Twinkies or Ding Dongs, this is the just the literary version of such junk food. I guess my expectations weren't very high to begin with. It was entertaining in a tabloid-like way.
★ ★ ★ ★ ☆
pamela
For the past 24 hours I have been immersed in this fantastic book. It would be incorrect to call this a "sequel" for it is not. It is better than some sequel. Instead it is a retelling of the same story we all know and love but from a new point of view... the POV of the mysterious and charming Rhett Butler.

We learn who Rhett was. Where he came from. The novel begins when Rhett is a boy. We learn about his family, both current and the scandals of the past that led to who he became. We learn all about the Watling family and how Belle Watling came to be a part of Rhett's life and why he was involved with her. We learn how and why Rhett came to be at Twelve Oaks that day, how he fell in love with Scarlett on first sight, before he even knew who she was. We learn why he was in the library, "hiding", when Scarlett begged Ashley to love her.

And we learn about others too. We learn of Ashley's motivations -- did he ever love Scarlett? why did he choose Melanie? And why did Melanie always defend Scarlett? Was she just stupid? The Wilkes family plays a big role in this novel. We learn of Rhett's enduring love for his sister Rosemary. We learn about Aunt PittyPat, we learn about the Watling family, and more.

Best of all... the story doesn't end when Rhett walks out on Scarlett and she vows to get him back. We learn what happened to Rhett, where he goes and what he does. We learn about Scarlett, going back to Tara, and what happens there.

This novel is not written by some hack. The author has written other novels on the Civil War and won awards for these. He was chosen by the Margaret Mitchell Estate to write Rhett's story. This is the AUTHORIZED version.

I've only read Gone With the Wind once, but this novel fleshes out so many incidents not fully explained in the book. I've seen the movie so very many times, like many American women, northern and southern. I felt like I knew every bit of it.

This book makes me want to see it again. It would be like a whole new movie, and I would know all the secret bits not explained.

Though I read a lot, I am very picky about books. It's hard for me to find a book that i think is really good, especially in fiction. It's been so long since I picked up a book and fell into it and barely come up for air. I stayed up all night reading, then fell asleep most of the day, woke up this evening, picked it back up and read until I was done.

If you are a huge fan of the novel Gone With the Wind, you may find much to dislike here. But I found it a fascinating read and very well written. I really enjoyed reading it.
★ ★ ☆ ☆ ☆
seana yates
I'm thinking maybe this should be a blog, not a review, but here goes. I passed the book up several times before buying it. I should have passed it up totally. There will be spoilers in this review because they are part of my problem with the book.
First I started the book in the frame of mind that it was a sequal, or prequal. When the characters lacked depth and continuity to the first book, I tried to read it for it's own merit. The characters were shallow. The events that were important in GWTW were glossed over quickly and poorly written. Ashley the dreamer became Ashley the wimp. I did think that Rhett's sister Rosemary made a good match for him eventually.
M. Mitchell said that GWTW was about survival. This book lost that quality and the characters had no mystery, in many casses their whole personality changed. I was totally disgusted by the senseless death of Will Banteen and the burning of Tara. After all of the misery and tradgedy faced by every single character,this author had the gaul to write a happily ever after ending. I also noticed that where Scarlett always returned to Tara, in GWTW, in this book she always returned to Miss Pittypat's. Go figure? I was disappointed in the book, but something drew me to finish it. I think I kept looking for redemption.
★ ☆ ☆ ☆ ☆
nicole hamlin
Having read GWTW when I was 12, there is a special place in my heart for anything involving Rhett and Scarlett. I did enjoy "Scarlett" although it certainly wasn't as good as Margaret Mitchell's writing. At least Ripley made an attempt to preserve the original characters and the style of writing.

I managed to suffer through 200 pages of "Rhett Butler's People" but I can't take anymore. The writing style is crude and the dialogue is awful - nothing like Margaret Mitchell's writing at all. McCaig has completely destroyed the original characters and added a few whom I don't find remotely interesting. I'm throwing this book in the garbage.
★ ★ ★ ☆ ☆
tammy jeff
I listened to this book on audio cd's that I checked out from the library. Fourteen cd's are an awful lot to listen too. They became tedious after a while. But I finished it because I only leave absolutely rotten books unfinished. While the narrator, John Bedford Lloyd, did a nice job with the men's voices, I found it funny when he did the women's voices. Overall it was an okay companion book to GWTW but not great.
★ ★ ☆ ☆ ☆
shani
Rhett Butler should challenge the Margaret Mitchell estate to a duel for the insult of this book! Why can't they leave GONE WITH THE WIND alone? First there was SCARLETT by Alexandra Ripley, which was as exciting as listening to Ashley Wilkes read the Atlanta phone book. Then there was the "unauthorized" parody THE WIND DONE GONE, by Alice Randall, which told the GWTW story told from the viewpoint of a slave on Tara, Mammy's daughter. The best thing about that novel was its length (short).

And now we have RHETT BUTLER'S PEOPLE, which covers Rhett's life from 1843 to 1874. Donald McCaig, author of the award winning Civil War novel, JACOB'S LADDER, spent six years researching and writing the "authorized" novel for the Margaret Mitchell estate. He delivered the chapters to his editors as he finished them. The lawyers for the Mitchell estate were then invited to weigh in with criticism.

"It was a rocky road," Mr. McCaig said with understatement. "There were a lot of people involved and a lot of different needs. It's a much more complex environment than most novels are written in."

And it shows. The book begins with the most stereotypical scene in all
antebellum fiction - the duel at dawn, two men meeting of the field of honor. That is as creative as the novel gets. The narration of the first chapters is confusing. Several characters are introduced quickly and
the author offers little help for the reader to identify the speakers in long sections of dialogue. By the time the duel happens, it is very anti-climatic since it is déjà vu for anyone who has read any other Civil War era novel.

McCaig was not the Mitchell's estate first choice as author. They had approached Pat Conroy, author of THE PRINCE OF TIDES and THE LORD OF DISCIPLINE. As a Southern writer who is based in the Charleston area, Conroy would have been an intriguing choice. However, Mr. Conroy had reservations about the authorial freedom that the estate's lawyers would give him and withdrew from negotiations. Mr. Conroy publicly joked that he would open his sequel with this line: "After they made love, Rhett turned to Ashley Wilkes and said, `Ashley, have I ever told you that my grandmother was black?'"

For those who long for a return trip to Tara ... go back and read Margaret Mitchell's 1937 Pulitzer Prize winning novel. It is still great.
★ ★ ☆ ☆ ☆
behare
I was so pleased to see Rhett Butler's People in the store last week. Then I read it. I'm all for fan fiction but you need to be true to the original characters. Miss Melly in this book was a totally different person than in Margaret Mitchell's book that it totally ruined the book for me. Was there a reason in the plot that she had to be so terribly different - no, I saw no reason for it. It made Scarlett's and Melly's friendship totally unbelieveable.

There were some enjoyable parts and that is why I give it two stars. I did enjoy Rhett's friendship with Tunis and was brought close to tears with them.

It could have been so much better....
★ ☆ ☆ ☆ ☆
david flory
After reading GWTW and Scarlett, this book is filled with issues. It starts out ok and gives a decent explanation as to Rhett not being welcome at home, but after that it is a travesty. Don't get me wrong, I love GWTW and Ripley did a very nice follow up with Scarlett but McCaig didn't really stick with either one and both are way older books than his is. At least he should have bothered with consistency!
★ ★ ★ ★ ★
renee rice
Rhett Butler's People is one of the most enjoyable books I've read in some time. McCaig creates a tale that complements as well as adds new dimensions to the classic on which it is based. While it starts off a bit slow, it then grabs a hold of your attention and never lets go. The author makes you feel that you are right there with Rhett, Scarlett, Melanie, Ashley and several other multidimensional characters throughout all of their good times and bad times. Please don't be turned off from reading this memorable book because of the many mixed reader reviews. If you judge Rhett Butler's People strictly on its own merits I'm confident you will enjoy it like I did. However, if, like many other reviewers on the store, you pick it up because you expect it to be as good as Gone With The Wind, you'll likely be disappointed. Gone With The Wind is a classic and one of the biggest sellers of all time; and if this is your measuring stick against which you'll judge other Civil War novels, you'll continuously be disappointed. Do yourself a favor and read Rhett Butler's People.
★ ☆ ☆ ☆ ☆
sherman
It is obvious this man only gave the original story a cursory glance. His timelines which should mirror the original cannot even do that. I had such high hopes since I was one of the many who wasn't happy with the "other" sequel. And how many authorized sequels can you have anyways?

Case in point, Mr. McCaig has Rhett's trip with Bonnie lasting over a year and in the company with Belle. The whole miscarriage, falling down the stairs is never mentioned. That was a major piece of important storyline that is missing. And after Rhett has gone to all the trouble to win over the "Old Guard" for Bonnie's sake, he would never risk that for her to be traveling with Belle.

For me, this book did not show the least amount of respect to the original, much less even attempt to do it justice. To say something positive, I was able to read it all in a little over a day.
★ ☆ ☆ ☆ ☆
geoff
I truly can't put in to words how far from good this book was. It was as if Gone with the Wind was written for a man so he could "get through it" There are no romantic scenes, The author skips over most of the emotional points of the book in which I wanted to know how Rhett would feel...the author skipped Rhett and Scarlett's marriage, the birth and death of Bonnie Blue, the death of Melanie. It was simply a book written about the civil war (incorrectly at that) and should not be allowed to be described as part of the Gone With the Wind Legacy. I was bitterly disappointed.
★ ★ ☆ ☆ ☆
emily sacharow
As an ardent fan of GWTW who loved the first authorized novel, Scarlett, I just had to read this one. The title alone was enough to entice me. Reading the negative reviews others had posted could not dissuade me. I just had to see for myself. My curiosity about the book is now satisfied, but I'm not sure it was worth it.

The first part of the book about Rhett's childhood and young adulthood was by far the best part of the book. By the time the book crossed into the same timeframe already covered by GWTW and was retelling some of the same scenes, inaccurately, I might add, I had already invested too much time in the book to just stop reading, so I continued no matter how much it disturbed me that Margaret Mitchell's story and characters were being portrayed "differently". In my opinion, McCaig should have written this either as a prequel or as a parallel story, meaning same timeframe, but without retelling anything that was in the original book.

The thing that I dislike the most about this book is that it retells scenes from GWTW, supposedly from Rhett's perspective, but does not bother to get the facts of the scene correct. Sometimes, the rewritten scene uses GWTW dialogue, sometimes not. Sometimes it uses the exact same characters as in the original scene, sometimes not. It contradicts both the original and the sequel Scarlett. You can either believe the story as told in this book or you can believe the one told by GWTW and Scarlett, but you cannot believe all three books. They are mutually exclusive.

A couple of other dislikes are the fact that he unnecessarily kills off way too many characters and the fact that some of what is written does not fit the time period the book is set in. Ladies of that day and time did not write about intimate marital relations or the lack thereof, and their sexual desires in letters to friends. Brothers did not mention, even in passing, their love lives in letters to teenage unmarried sisters, even if said brothers were scoundrels.

If you are curious about the book, as I was, then by all means read it. Just be prepared to be disappointed if you are a true fan of GWTW.
★ ★ ★ ★ ★
maha saeed
I loved this book! *Much* better than "Scarlett". People have complained how some of the characters are portrayed - I felt just the opposite. I liked how McCain fleshed out the existing characters, especially Belle Watling. I also liked how he weaved his story through the GWTW timeline. I was sorry to reach the end of this book, and wish there could be a sequel!
★ ★ ★ ★ ★
rachael lander
Donald McCaig took on a virtually insurmountable task - he was to take one of the most beloved novels of the 20th century, and tell the story from the viewpoint of one of its main characters, Rhett Butler. He had to satisfy two audiences - Margaret Mitchell fans and Civil War buffs. This author has more guts and gumption than I would ever be able to muster. That he was able to offer such a satisfying read, while tying in small tidbits from the original story (how Scarlett came to be in possession of the yellow scarf she gave to Ashley is particularly clever), is impressive indeed.

As I read "Gone with the Wind," I was always interested in what Rhett's family in Charleston was like, and I loved to delve into Melanie's thoughts and wonder just how much she knew and when she knew it. "Rhett Butler's People" satisfied those questions for me, and I was pleased with the way the story progressed. There were many surprises and there were very few times where I could honestly say "I saw that coming."

If you're a "Gone with the Wind" fan, you know you're curious. You may love this book - you may hate it; opinions are as varied as the folks who hold them. The only perfect book would have been written by a resurrected Margaret Mitchell, and since that's not going to happen, I've made my peace with other writers taking on the task. Rather than finding fault, I applaud their courage. I've read the original novel three times, seen the film more than twenty times, and even read "Scarlett," which was not what I had hoped for. I loved "Rhett Butler's People," and though I usually pass books along after reading them, I will be putting this one on the shelf next to my several editions of "Gone with the Wind." "Scarlett" has long since been passed into other hands, but I won't be parting with "Rhett Butler's People."
★ ★ ☆ ☆ ☆
marianne kirby
As a work of historical fiction, I would have happily given this novel 3 stars. I liked Mr McCaig's writing style and enjoyed many of his characterizations. It didn't particularly concern me that Mr McCaig had a different interpretation from mine of many of the 'Gone With The Wind' characters. Judging from many of the other reviews written, many of us have differing views about different characters and I can imagine many a passionate debate about the mystery of Rhett, or the qualities of Melanie.

The reason I give this novel two stars is that it seemed to me that many loose ends were too neatly tied off. Some of these loose ends are the aspects of truly great novels that enable fans to give characters a life of their own far beyond where the story written by the author ended.

The neatness described by Mr MCaig, for me, stifles the story. Having said this, I would recommend the novel to others as a readable historical fiction but I would offer a caution. This is Mr Caig's fiction around 'Gone With The Wind' - don't expect it to neatly accord with yours.

Jennifer Cameron-Smith
★ ★ ★ ★ ★
danetra
Donald McCaig reigns as one of the best Civil War novelists to date. The award-winning author of JACOB'S LADDER was chosen by the Margaret Mitchell estate to pen RHETT BUTLER'S PEOPLE, the long-awaited follow-up to GONE WITH THE WIND, in which the life and times of the dashing Rhett Butler unfolds.

McCaig celebrates the landscapes of pre-Civil War by panoramic views of plantation life. His written contrasts of class differences in southern Low Country fill the novel with characters to love, pity, hate, adore, admonish and relish. Each, including Rhett himself, demands both empathy and tribute. RHETT BULER'S PEOPLE begins with a scenario played out by a young man defending honor. Young Rhett's pistol shot before sunrise in the marshlands he had played in as a child is the defining point of his future. Scorned by his father for the murder of his Overseer's son, Rhett is disinherited from the family.

The pre-dawn duel with Shad Watling culminates Rhett's wayward childhood activities. Despite his father's constant struggles to normalize his son through education and a short, hapless stint at West Point, Rhett refuses to obey as the heir to the plantation. His saddest regret is in losing contact with his sister Rosemary, a girl with a rebellious heart of her own.

I stepped into the rich settings painted as powerful scenery in McCaig's depiction of events leading to eventual War Between the States. Corseted youthful debutantes waltz across ballrooms, fluttering eyelashes at handsome male heirs to rich land fortunes. In contrast, shiny dark-skinned slaves attend to miniscule demands foisted on them by their lords and ladies of the manor. Political maneuvering is a constant undercurrent behind the lavish masquerades and parties. We follow Rosemary Butler, whirling into her social season where her flirtatious nature leads her to foolish consequence --- marriage without love.

Meanwhile, Rhett vacates to New Orleans where his keen business sense becomes his best friend. He is both a charlatan and a hero, winning heavy sums at poker tables and investing in the city's chief industry --- freebooting expeditions. Belle Watling, an outcast by her father following her brother's murder, arrives in New Orleans. Rhett takes her on as his responsibility and enables her as a businesswoman, however shady her occupation. Their relationship is a constant throughout the book.

RHETT BUTLER'S PEOPLE would not be complete without our meeting Scarlett O'Hara, the belle of Tara Plantation. Rhett meets the fiery green-eyed girl in a green dancing gown at Twelve Oaks Plantation, attending a party with friend Frank Kennedy. The event celebrates the owner's son's engagement. Ashley Wilkes is betrothed to Melanie Hamilton but is adored by Scarlett. Rhett bumbles onto a confrontation between these two by accident. Scarlett discovers the intruder when Ashley leaves the room and lashes out at him.

"Sir,"..."you are no gentleman."

"An apt observation. And you, Miss are no lady."

The love affair between Rhett and Scarlett is written into the story. Self-centered Scarlett finds strength unknown before meeting Rhett. He, in turn, is captivated by her. Their paths cross and re-cross, culminating in marriage. Scandal, heartache, furies of a war-torn southland, ruination of family legacies, reunion and events following the war bring chaos into their lives. The Ku Klux Klan invades the plantation domain, which takes a toll on McCaig's characters.

Rhett's friends, from childhood and throughout the war years, influence his destiny. Tunis Bonneau, son of a freed slave, becomes both confidante and partner when they launch a business. Belle Watling's mysterious son, Taz, affects Rhett's generosity. Plantation heirs become soldiers in the South's hapless war, suffering into their futures. Rhett's business success brings respect and responsibility. Mired in self-loathing, he sways into a seedy side but triumphs with self-assurance when he returns to his destiny.

RHETT BUTLER'S PEOPLE is a historical masterpiece. Fiction makes for reality when each page turns in this story that enhances Margaret Mitchell's GONE WITH THE WIND. It is a spell-binding read that invites one to thirst for more.

--- Reviewed by Judy Gigstad
★ ☆ ☆ ☆ ☆
brendan keller
This book claims to be the "prequel" to GWTW, focusing on Rhett Butlers past before he meets Scarlet. The book jumps to meeting Scarlet far too early and then follows the GWTW time line (and I use "follows" very loosely). I was led to believe it would delve into his past so we could get to know him better, but it just skims over the majority of his early life relying on confusing flashbacks. When referring to incidences in GWTW the facts are largely incorrect, the author obviously has not read GWTW. If you are reading this as a completely separate book from GWTW it would be good, but this is a prequel and should tie up with the book it was meant to come before. I have read GWTW four times and rate it with the best books you can buy... Please do not waste your time and money on this poor imitation of the GWTW prequel, the Margaret Mitchell family made a grave error in allowing this book to be published.
★ ☆ ☆ ☆ ☆
sandra chan
How on earth did this book even get published,there are so many discrepencies I can't even finish it!Did this author only read GWTW once or maybe he had the movie on and kept switching channels?And I'm sorry but I loved "Scarlett" and there are many wonderful characters introduced in Charleston that never appear in this book but that's fine if you're just sticking to GWTW itself there are still too many things wrong in this book.First of all Rhett's mother's name is Eleanor,not Elizabeth and Rosemary is supposed to be an austere old maid ,and I found the similarities to washing the gravel out of her dead daughter's face (like Bonnie!)really insulting!But the final blow for me was when it said Rhett was staying in Atlanta after the seige began to be near Scarlett who had stayed with Melanie after she'd had a hard time delivering her son.HELLO!!!!!!!!!! That all happens in one day,anyone who has ever read the book or seen the movie knows what a huge part of the plot that is,what a horrible day it is with Beau being born and the yankees coming.I am appalled!Don't buy this book,it'a an insult to any GWTW fan anywhere!!!!!!!1
★ ★ ★ ★ ☆
nikki risbeck
Being a huge GWTW fan, I was recommended this book on my the store page. I was very apprehensive about reading another GWTW sequel, after my disappointment over Alexandria Ripley's Scarlett. However, I must say that though Rhett Butler's People was slow getting started, it did eventually arouse my interest and became an interesting read with a different perspective.

The major flaw in this book, in my opinion, is McCaig's version of the character Melanie Hamilton Wilkes. There is a scene in which Melanie overhears Scarlett telling Rhett that she never loved Charles Hamilton. In this book, Melanie simply weeps over Scarlett's words, but continues to be her faithful friend. The original Melanie would have never stood for such a thing, Scarlett's marriage and supposed love and devotion to Charles being the only reason Melanie was ever such a loyal friend to her sister-in-law.

That aside, Rhett Butler's People is still worth the time. It is interesting to get another person's perspective on my favorite story of all time, and I would recommend this book to any GWTW fan.
★ ★ ★ ★ ★
doriya
i had been wanting to read this book since i first heard about it but after reading the horrible horrible job that was done with "Scarlett" by alexandra ripley i was not sure i wanted to go through that again! that was a horrible book in my opinion and she should have even attempted to try and do it! i am halfway through the book now and i am REALLY enjoying it! to see this side of rhett butler is something i have always wanted - what made him the man he was that we met at that party at tara! i am looking foward to reading the rest of it.
★ ★ ★ ★ ★
kam aujla
I liked this sequel. It can stand on its own as a story and it sheds light on the complexities of life and culture in antebellum Charleston, South Carolina.

There are people who will never accept any sequel to Mitchell's work as valid. They are entitled to their opinions, of course. However, I am of the opinion that there are things that needed to be said in the context of Mitchell's earlier work--and McCain says them in this novel.

For instance, Mitchell herself was such a product of her culture, class and the times in which she lived that she simply did not allow for the fact that most reasonable people would not think that the KKK was a respectable organization or that most would think that the Freedmen's Bureau was not intrinsically evil. And, while she spends a lot of time describing the hardships suffered by Southern whites during the Reconstruction Era, she makes no mention of the violence done to blacks during that time--beyond their being made dupes of the Radical Republicans. People of Georgia's working class are usually dismissed with labels like "cracker."

Like most current-day students of history, McCaig is not only willing to include the history of people of color and average people generally in his written work, he has deemed it necessary to show how people other than those of the elite class are impacted by the events of their times and how they shape the world in which they live. In McCaig's book, Southern blacks are real people with real relationships and concerns. Belle Watling isn't just a prostitute who enjoys Rhett's friendship and occasionally his sexual attention, she is a human being with a relatively normal history and life of her own. As a result, we are able to understand how she became a madame and what her relationship to Rhett truly is. People of color and non-elites are not objectified by McCaig; they are three-dimensional, living beings.

Again, there are people who think that Mitchell's work is sacrosanct and, thus, will never approve of any sequel. But, for the reader who likes historical fiction about this region and period, for that person who is interested in gaining some insight into those times, I recommend "Rhett Butler's People."
★ ★ ★ ★ ★
aaron shea
I loved the book, I felt that the author did a great job of tying things together.
My only issue with the book (and I feel this is an important error that if not the author, the editor should have found) was on page 476 Rosemary is ruminating on Scarlet & Rhett and uses the term "electric". How would she even know or understand that word, if indeed it was a word than, as electricty wasn't invented for at least another 20 years!!!
Jan Hill
★ ☆ ☆ ☆ ☆
hamlet knight
I was intrigued by the concept of this novel as I have always loved GWTW. It started off beautifully, weaving a tapestry of answers to long-pondered questions and lending depth to Rhett Butler. The relationship between Rhett and Belle and the mystery of her son's father was entertaining, as were revelations of Ashley's real feelings for Scarlett. I had such high hopes!

As the novel lumbered on, I was reading just to finish the beast.

Numerous times my eyebrows raised with an incredulous "WHAT?!"

By the last fourth of the book, I am convinced that either the author gave up or that someone else finished the book for him. The tone of the novel completely changes. The events in synchronicity with the original, where a fan of GWTW like myself would have welcomed more backstory, were rushed through in order to reach a ridiculously implausible end... Rhett drunk and crazy in Europe with Scarlett penniless and working the cotton fields again... a preposterous scene where Scarlett and Rosemary go to the market to accuse the Watling gang and are "rescued" by Ashley and Will.

And burning down Tara? Seriously?!?

To add insult to serious injury, suddenly the dialogue in the book takes a turn for the ridiculous and we are expected to buy into conversation not in keeping with the first three quarters of the novel. With striking suddeness, Rhett and Scarlett become unrecognizable. I can't even begin to address what the author did to poor Melanie, whose innocence and unfailing trust is dashed to the ground.

SUCH a disappointment.

Read Alexandra Ripley's Scarlett instead.

And if you must reat Rhett Butler's People, STOP at chapter 50, when the author loses his mind.
★ ★ ★ ★ ★
jorrie
I admit my expectations were not high and I was very pleasantly surprised. I listened to the unabridged audio version and got quite caught up in it very quickly. I loved Rhett's back story about his childhood and how he became the man he was. I think it was interesting because you learned so much that you didn't know about him in "Gone With the Wind". I think it stayed very true to his character and did a good job of channeling the Clark Gable version of Rhett Butler and the story the movie portrays. It doesn't alter what happened in GWTW, nor just retell it, but adds so much more. The narrator was quite good at men's voices (including Rhett's), and less so at women's. I looked forward to getting in my car to listen to it very much and was quite sad when it was over.
★ ★ ★ ★ ☆
fleegan
My book club chose this book, and I wasn't particularly interested in reliving GWTW, but agreed to give it a go. I wasn't sure I was going to be able to make it after the first 1/4 of the book. It was disjointed, had no flow and really didn't compel me to keep going. Eventually, though (I'm not sure where!) the writing got better, the story got better and I ended up loving it in the end. As a stand alone book, it's quite interesting and the historical aspects are really good.
★ ★ ★ ★ ☆
anbay3
I recommend this for all fans of Gone with the wind! It may not be the literary equivalent of Gone with the Wind, but the book is nicely written and very entertaining and fills in a lot that is not explained about Rhett's life in Gone with the Wind Movie or Novel!
★ ★ ★ ★ ★
debbie lech
I saw this on the store a few weeks before the release and automatically decided it would be yet another hack job of a sequel to Gone With the Wind. Luckily People magazine's review gave such a high mark it made me want to buy it.

Being chosen by the estate of Margeret Mitchell to write this book says something.

This is not like that other sequel that had Scarlett selling off Tara and secretly raising Rhett's child. If you have read that sequel try to erase all memories from it because this book is not written with that in mind at all! He definitely didn't read it or consider it for this book which is great!

I think being a male author definitely gave a more honest and less romantic picture of the South post Civil War. It wasn't pretty and it was more than just being hungry. It's a more in depth look at how slaves (free slaves) were treated. It was honest and dead on. If you enjoy historical fiction then this book is a good read.

If you have read GWTW over fifty times like I have then you will enjoy reading back stories such as the yellow scarf. Or more about Rhett's sister, mother and father.

I wish the book had been at least three hundred pages more. I didn't want it to end. It's remarkable writing and I'm sorry but I can't see how any true GWTW fan can't say they didn't like this book. It is the sequel we wanted for years and years. Nobody is ever going to satisfy us like Ms. Mitchell herself. But, this author came very close and I applaud him.
★ ☆ ☆ ☆ ☆
adrienne asher
Aweful. I picked this up in the library and stared to read it-was hopeful that it might be a good story. Disappointing. Characters with no depth. The author attempted to take the well known GWTHW characters and create a parallel story that no real fan of GWTW would enjoy. I actually had to laugh out loud at the stereotypes and absolute dullness of what I was reading . I would not recommend wasting time. Truly horrible.
★ ★ ★ ★ ★
stephanie hodgson
I just found this book recently at the library and I am deep into it. I have read and seen the movie GWTW many many times. I have read the Scarlett book twice. Then I saw this and I got so excited. I am familiar with the suthor Donald McCaig from his dog writings and he doesn't disappoint me here. Love it love it love it!!!! Wish there could be more books relating to this time. Maybe one on Ashly or Melanie or even Mammy. The possibilities are endless!!!
★ ☆ ☆ ☆ ☆
miranda levy
I guess Donald McCaig doesn't know that there is already a sequal to "Gone With The Wind" called "Scarlett". Instead of complementing "Scarlett" and keeping the characters strong personalities that we know and love he has turned Rhett and all of his people into spineless weeklings including Rhett himself. The book was a total disappointment especially to those who love the strength of both Margaret Mitchells characters and those of Alexandra Ripley.
Rhett drunk in England while his enemies terrorize Tara? Give me a break! Do yourself a favor, if you feel the need to read this book stop at the last battle between the states. Rhett turns into a boring nag after that. Better yet get yourself a copy of "Scarlett".
★ ☆ ☆ ☆ ☆
meann
What do you think? Would honorable Melanie Wilkes hide in a closet and eavedrop? Did she listen to the gossip about her husband and Scarlett O'Hara? Would Belle Watling try to turn herself into a lady, and then give up, because Rhett didn't visit her one evening? Once Scarlett and Rhett are married, would they fondly call each other "wife" and "husband"?
Would Rhett cry with happiness when he saw his sister? Would Melanie complain to her friend about Scarlett and Ashley, and their affair? All these are answered affirmative in McCaig's "Rhett Butler's People". Here is what i think: in the world of the true Gone With the Wind, none of the above would ever happen.
In reading this book, i find it obvious that McCaig may have researched the american Civil War, but has no idea about the characters of Gone With the Wind. He has not looked at any of them for who they are, instead glorifying them who, apparently, he thinks they should be. None of the characters have the personality that they do in Gone With the Wind, or even in "Scarlett". McCaig fails to bring to life a sequel, as Gone With the Wind deserves.
For others readers: if you decide to read this, all i can say is i hope you enjoy it more than i did.
★ ★ ★ ☆ ☆
terrance
The only people that need read this book better be super fans of GWTW. If you are not, take a pass.

I enjoyed some aspects of 'backstory' to tell me more about characters from GWTW. However, the heart of GWTW was Scarlett and with her, Rhett, and I would have appreciated more about THEIR story, and less about characters we rarely heard of. Tell me the story of Rhett and Scarlett from his point of view, as well as backstory about why Rhett is the way he is.

I love to read, and love GWTW, and even enjoyed (gasp) "Scarlett" (the book) more than this book.

I won't be re-reading this book for a long time, if ever, and I re-read my favorite books often.
★ ★ ★ ★ ☆
headhouse
I understand that most people don't think that RBP meshed with Gone With The Wind, but I looked at them both in the same way; wonderful fiction that takes you to another place and time. I don't see them as non-fiction, historial books. Yes, they have some wonderful references but even Margaret Mitchell took liberties! (Unless Wesley Chapel Road was moved or renamed there is no way you could walk from Five Points to WCR in an afternoon!).

I enjoy it for what it is; a beautiful love story full of crooks and turns. It get's 10 out of 10 pink supermommie stars!!
★ ★ ★ ★ ☆
joby walker
Being a southern, and a lover of "Gone with the Wind", I have always wondered what happen to the folks form this epic tale. I really enjoyed this book and enjoyed reading a possible background to Rhett himself. The story of his youth and what made the man. A very good read for sure.
★ ★ ★ ★ ★
heather landon
If you loved "Gone With the Wind" you will love this book. Gives the readers some background into the Rhett Butler character and many more in the story. Read with ease and I even went back to my "Gone With the Wind" book several times to remember character details. Terrific buy!
★ ☆ ☆ ☆ ☆
kim leen
This is one of the most boring books I have ever read. It will never come close to enjoying the popularity of Gone With the Wind. In addition, it is poorly written and that is very distracting to me. The paragraphs don't flow from one to the other. It is as if they were written by different people and pasted together.
★ ★ ★ ★ ★
j m phillippe
Wow! I am shocked by some of the negative reviews here. McCaig is a top historical novel writer and he did a masterful job with this book. I suspect those who disliked it are all comparing it to a reverently remembered GWTW. He maintains the Margeret Mitchell characters to a tee and gives them new life, so much so you almost think they had been real.

As anyone who has read any of McCaig's recent novels, Jacob's Ladder, Canaan, you know he can bring this period of history alive, but he's also a gifted storyteller that gets better and better. Without hesitation, I recommend Rhett Butler's People to all. Just leave Margeret Mithell comparisons at the door.
★ ★ ★ ★ ★
carolyn svirsky
I have been a die-hard GWTW fan since childhood, and I loved this book! I bought it when it first came out, but I wanted to wait and read it when I had time to really enjoy it. Boy, did I enjoy it! I'm not going to pretend I'm some literary genius and compare it to Margaret Mitchell's book, criticizing all the dissimilarities. I just love the story of GWTW and it was thrilling to have a new perspective, new characters, and just more Scarlett and Rhett! If you love GWTW purely for the great entertainment it provides and you're not hung up on little details, you'll love it.
★ ★ ☆ ☆ ☆
rayna so
I am a big fan of Gone With The Wind and I also appreciated Scarlet - the sequel. It was at least obvious that Scarlet was well researched and kept in tune with the characters.
Rhett Butler's People has so many errors when compared to GWTW. Huge parts are missing - ie when Scarlet is mourning Charles but gets to take the booth and longs to dance and Rhett makes it happen. That isn't even mentioned.
The characters are almost unrecognizable, especailly Melly Wilkes. Melly's true character goes out the window - she continues to love Scarlet when she supposedly know that Scarlet didn't love Charles and that Scarlet is after her husband. Rhett is no longer a great dashing hero - in this novel he isn't intense and seemingly he has lost his sense of humor throughout most of the book.
I usually re-read books but because of the outrages errors in this book I will not read it again. The book by its self is a decent read if you can ignore the liberties that McCaig took.
★ ★ ★ ★ ★
yifot
I was so excited when I saw this in the airport last weekend. I'd just shared "Gone With the Wind" with my daughter for the first time and she was in love. How could she not be? In the original you are left with a broken Scarlett and a broken Rhett who just have nothing left, and even though Scarlett now realizes that she does love Rhett, he is beyond believing it and sees nothing but pain and cuckholding ahead. And so he's off. Your heart breaks for Scarlett, even though you know what a handful she's been, but she really loves him and finally knows it. But the end scene shows you a cold, broken Rhett, a Rhett given to cruelty. And the two are ships passing in the night, missing what is true. "Rhett Bulter's People" shows you that Rhett didn't believe in true love until he laid eyes on Scarlett and until he had her, he wasn't himself. And it's the quest of two strong people, both afraid of being vulnerable and being hurt, finally giving it a real chance. Plus there is a lot of carousing and fun.
★ ☆ ☆ ☆ ☆
shery nasef
I was extremely excited about this book, despite hearing nothing but middling things about it since its release. Once my name came up on the library hold list and I got it in my hot little hands, I devoured it in two days.

At the end I closed the book, expressionless. I would have thought that the author commissioned by Ms. Mitchell's estate would have at least deigned to read the original work that he was expanding instead of simply leafing through it, possibly while intoxicated.

This book is such a mess of terrible characterization, out-of-place modernization, timeline and continuity errors that I am frankly amazed that it ever saw print. It is at best wretched, poorly researched fan fiction and absolutely nothing more.

I'm sorry I wasted time reading it, but I'm also sorry because I fear that the stench of this pile of muck may actually taint my further enjoyment of GWTW if I don't manage to mentally separate the two, which might require a lobotomy.
★ ★ ★ ☆ ☆
tom mcferran
Most of the people who pick up this book will have a motivation similar to mine. A life long love affair with Gone With the Wind and Margaret Mitchell's indelible characters Scarlett O'Hara and Rhett Butler. Those who expect elucidation on Miss Mitchell's work are bound to be disappointed. As a work on it's own Mr. McCaiq succeeds in telling a story, but, it's very existence belies an independent work. "Rhett Butler's People" does not add to the legend or illuminate the characters created in "Gone with the Wind." In fact, the most interesting character in this novel is Rhett's sister Rosemary who is barely, if at all, mentioned in Gone With the Wind. Rhett and Scarlett are shadows of their former selves. Compounding the failure to understand or build on Rhett and Scarlett are numerous timeline errors. No author can duplicate a work as beloved as GWTW, so, read at your own risk if you need a fix.
★ ★ ★ ★ ★
suzy cherry
I have thoroughly enjoyed this novel and the change of view point. Inconsistencies have been mentioned but the story itself is so much fun that I did not notice them (I rarely ever approach a "good read" with text book analysis anyway). Overlooking whatever inconsistencies that someone apparently found or how a character was reduced to this or that, I found this book to be exactly what I went in search of: a great book that left me wanting for more....and more.
★ ☆ ☆ ☆ ☆
vito vitkauskas
As a huge Gone with the Wind fan, I never got past the first CD in the audio version. Rhett letting black people call him by his first name? He might have been a renegade but he was not a martian! Come on! The author's placement of characters like Belle Watling and Wade Hampton in South Carolina before the war was too much like forcing the issue of how all of these characters interconnected. Why couldn't Rhett have met Belle in Atlanta? When I read the reviews about the author's treatment Melanie I decided to forget this book in spite of high hopes of revisiting the antebellum South (and in the middle of a midwestern winter)! Sorry it just dind't work for me!
★ ★ ☆ ☆ ☆
alyse middleton
I was disappointed. I wish I hadn't bought this book. It's OK, but there are major problems with it. McCaig is a decent historian, but I never felt I was reading a story. I agree with the reviewer who said the book felt like a seies of snapshots.

One thing that would have helped is dates, to ground me in time. I'd be reading along, finish a chapter, start the next and then have to figure out that the author had skipped ahead 2 years in time. I found this frustrating.

Also, I wish McCaig had stayed inside Rhett's head and told the story completely from his point of view. One of Margaret Mitchell's strengths as a writer is that she created a chracter that could carry the whole story. If I remember correctly (and it has been a while) nothing happenes in GWTW that Scarlett doesn't directly experience. This is what brought the story so much to life for me.

Rhett Butler's People skips all over the place; the omniscient point of view just doesn't work for me, here.

It's a satisfying enough ending, but after the disaster of Scarlett, and now Rhett Butler's People, I am sad to have read both. Perhaps the point was for readers to create their own endings.

It was an OK reading experience, but I cannot recommend it.

Sorry, Mr. McCaig
★ ★ ★ ★ ★
lauren tracey wright
I love the eloquence of this writer as much as I loved the way he wrote the story! I believe it fits perfectly with Gone With The Wind and is worthy of accompanying it!I wish there would be many more to come!
★ ★ ★ ★ ☆
caeser pink
I think we've all agreed thus far that this is no Gone with the Wind. However, it served it's purpose; I was entertained and glad I took the time to read it. I thought the viewpoints of Rosemary, Taz and Belle added a lot to the story and provided some nice perspective.

What could I have done without? Melanie and Rosemary's letters. I don't think this contributed much to the story or was entirely in-line with the characters. Also, the ending was a bit contrived and finished off a little too neatly for my taste.
★ ★ ★ ★ ☆
neena munjal
There are many sides to a story...we know this..so why are some reviewers taking such issue with different perspectives of characters.....under difficult situations anyone is capable of any behavior...so how could one really predict how Melanie would have reacted to learning of Scarletts real reasons for marrying Charles....Melanie was so ulra kind I for one do not believe she would have changed her perpsective...she was forgiving to the end...almost too much to be believable even in GWTW....if anything RBP written in current times is probably a bit more realistic...and yet to have Rhett and Scarlett end up together after all they went through..that may be the ultimate romantic perspective of all and it gives us all hope for the future..that through loss one can find a different way of living....I for one am so glad to have had this book to read 33 years after reading GWTW...it was true to the style of GWTW...not a boddice ripper that it might easity have been. The commissioning of this author for this story by the MM Estate is to be very much applauded. You will not want to put it down. Bravo
★ ★ ★ ☆ ☆
dena
Well, I liked it. I like knowing what happens to people. I think this is a very reasonable scenario. Why not? We can't stay young and dashing, young and beguiling and bewitching forever. Surely at some point Scarlett did grow a woman's heart and Rhett was showing his age. Both had their regrets and in the end there's no place like home, no place like home and home is where the heart is.
★ ★ ☆ ☆ ☆
lisa renz
Hmmm....What can I say about this read? Though I have read and love GWTW, I don't feel that I am a purest about the original. I have also read the first sequel, Scarlett, and enjoyed it for the most part. Rhett Butler's People just lacked depth. The characters that I have learned to love where shallow, and unbelievable. The premise of the book could have been great, describing Rhett Butler's past and views on the whole GWTW saga. However, I felt that the writing was simply NOT good. Don't buy this one, go to the library.
★ ★ ☆ ☆ ☆
brittni lundie
The book on its own merits is an okay read (if you get it from the library; I'm not advocating spending money on it.) As far as relating to GWTW, it's a pathetic attempt. But for crying out loud, the author describes Rhett as riding on "an eleven-hand black stallion." Eleven hands is the size of a SHETLAND PONY, idiot!!!! Did anyone proofread this at all?? All I could picture was Rhett's feet dragging on the ground like he was riding a donkey.
★ ★ ☆ ☆ ☆
norbert
This is a not too terrible attempt at a sequel to GWTW. I enjoyed it more that "Scarlett". Unfortunately, it could have used a really good going over by an editor. Some of the writing is really first draft quality.

It's too bad that the author chose to omit altogether the scene at the bazaar in Atlanta where Rhett bid for Scarlett. Some of the time sequencing seems out of synch with GWTW too.

The story is better when it is dealing with the characters who are not in GWTW. I'd be interested to read something else by this author to see if he's better when he's not tied to a narrative and characters he did not invent.
★ ★ ☆ ☆ ☆
shane courville
I am a huge GWTW fan, and was so excited for this book to come out, and what a disappointment it was. From the very first page, I had a hard time paying attention. I kept expecting things to pick up and get better throughout the book, but I was sorely mistaken. The book was barely about Rhett- it seemed to focus on everyone around Rhett. To GWTW fans who want to read this: save yourself $27.95 and check it out from a library or wait until it hits paperback- I understand that no book containing Rhett & Scarlett is ever going to be as good as Mitchell's, but McCaig's was downright boring!
★ ★ ★ ★ ★
mistress
Rhett Butler's People, a novel by Donald McCaig (St. Martin's Press, $27.95).
Review by Amy Gray Light

It has been seventy-two years since the publication of Margaret Mitchell's Pulitzer Prize winning novel Gone With the Wind. Three years later it was made into an award-winning movie, culminating in a grand premiere in Atlanta in 1939 that brought out all of the movie's leading stars. Universally beloved since its publication, GWTW has sold twenty-eight million copies in many languages around the world. Mitchell was working on a sequel when she tragically died, and for these many decades, fans of the novel and movie have long been left to wonder the fate of two of the most famously star-crossed lovers since Romeo and Juliet.

Finally, we need wait no more.
Twelve years in the making, Rhett Butler's People, the sequel to GWTW, made its debut last fall to near-instant acclaim. Fully sanctioned by the Margaret Mitchell estate, Rhett Butler's People reveals what happened to some of the most colorful and well-known characters in fiction, as well as some vivid new ones. McCaig, the New York Times best-selling author of Jacob's Ladder and winner of the Michael Shaara Award for Civil War fiction for the same book, has written his newest novel through Rhett's eyes - Rhett Butler, possibly the most enigmatic and romantic character ever developed on a page. Rightly or wrongly, readers always knew Scarlett's point of view in GWTW. Rhett's motivation, however, remained unknown and his background always remained mysterious to us. Rhett Butler's People unveils his secrets and shares how his character was shaped to make him the renegade he became as an adult.

Beginning with his childhood in South Carolina, we are introduced to his parents, family members, and friends; learning of cruelties that caused him to turn his back on becoming the "proper gentleman" expected of a wealthy Plantation-owner's son. We see how Rhett is more progressive and socially conscious than many of the upper class of that time, and we learn why. We discover how he became such a successful blockade-runner. And we learn the truth of his relationship with Belle Watling, a relationship that shapes and colors the rest of their lives and many of those around them. Finally, we are allowed access into the psyche of this powerful man, which explains how he could become so obsessed with the one woman he could not possess.

Rhett Butler's People isn't just a re-telling of the original GWTW, with a tweak here and there to accommodate the original's plot, however. It has its own explanations of well-known events. This book stands on its own, just as compelling and full of suspense as GWTW. We finally learn what happens to familiar characters, like Ashley after Melanie's death, and Scarlett's younger sisters. But McCaig also introduces us to a set of characters as fleshed-out and full of life as any remembered from the original book. Rhett's sister and brother-in-law, for example, and a freed black man in particular, whose friendship with Rhett leads to one of the most compelling incidents in the novel.

Answering age-old questions that have long concerned fans of GWTW, such as whether or not Rhett and Scarlet ever got back together, where Rhett went after that fateful exit in Atlanta, and whatever happened to Scarlett's beloved Tara, readers will be captivated from the first chapter up to the surprising climax towards the end. McCaig has done a superb job of satisfying GWTW fans' expectations, as well as producing a remarkable book just as wonderfully written as the story it is based upon. This is one book you won't want to put down, and one you'll hate to have come to an end.

-30-
★ ★ ★ ★ ★
0gaza
It is no wonder why it took so long to get this book created and why Margaret Mitchell's people chose McCaig to write this book, it is every bit what I would want in a book about Rhett and Scarlett. I read Alexandra Ripley's Scarlett and was greatly disappointed in that book. I was hesitant about this book and began it with harsh criticism but ended the book at 4 am because it was just too hard to put the book down. It was one of those books that once you started reading it, you were glad that it was almost 500 pages and disappointed when it ended to quickly. It is a great book and highly recommended for those who love and adored Scarlett and Rhett as I do.
★ ☆ ☆ ☆ ☆
darryl powell
I would give 0 stars if possible. Donald McCaig obviously never bothered to read Gone with the Wind. If Margret Mitchell read this pig crap she would have sued him for what a disgrace his "authorized novel" is. I've honestly just been appalled at how he ruined the beautiful story that Ms Mitchell wrote. Seriously Donald, you should recall every copy and have them burned. I'm throwing mine away.
★ ★ ★ ★ ★
lana torres
As a huge fan of Margaret Mitchell's "Gone With the Wind", I had always wanted to know how the story of Rhett and Scarlett continued after Scarlett decided to return to Tara. I also wanted to know more about Rhett; his history, his motivations, and his feelings. After reading the 'official' follow up to "Gone With the Wind", "Scarlett" by Alexandra Ripley, I was severly dissapointed. When I heard about "Rhett Butler's People", I was very skeptical upon purchasing the book. As I read, I was pleasantly suprised to find that I loved the book! The writing itself was no comparison to Mitchell's (I found there to be several punctuation and grammatical errors in the text), the story itself was both captivating and informational. I loved that the characters continued in "Rhett Butler's People" stayed true to the personas developed by Mitchell. I can honestly say that I loved this book.
★ ☆ ☆ ☆ ☆
ina baru ija
IMHO this book sucks. It's basically unreadable and makes no sense. I'm glad I got it at the library...because if I had spent money on it I would be livid.

Dear Mitchell family, no more "authorized sequels". Honor Margaret's Mitchell's wishes...

And even if it wasn't a GWTW sequel, it sucks on its own merit. I wouldn't dare to compare it to the original.
★ ★ ★ ★ ★
julia logue
I just finished reading Rhett Butler's People. It was absolutely amazing! The book was authorized by the Margaret Mitchell family, so it's legit. I was a little skeptical at first, b/c I didn't think anything could live up to GWTW, and of course it's no GWTW, but it was GREAT! So much better than Scarlett! The end was wonderful!

The great thing about it was really getting to know Rhett Butler. You don't get to know him too much in GWTW b/c it focuses more on Scarlett than him, but this story goes back to Rhett's childhood and you see his and Scarlett's romance from his side. If you weren't already in love with Rhett Butler I promise you will be by the end of this book.

I recommend this book to any GWTW fan. It gets five stars from me!
★ ☆ ☆ ☆ ☆
tyjen
I couldn't wait to read this novel! What a great premise! But a quick flip through the pages proved vastly disappointing.

This book reads like one of the lesser Harlequin romances, but not as exciting. The only parts of this book that crackle are the parts lifted directly from the original. I couldn't recognize any of the characters from this author's retelling. Crucial scenes from the original become dull potboilers here. The prose is flabby, the plot meanders meaninglessly, and the insight into the characters is nil.

I have tried several times to force myself to read this novel to the end, and I can't do it.

Save yourself some time and money and read something else.
★ ★ ★ ★ ★
sls schnur
What an incredible story. The insight into Rhett's personality and upbringing made me love GWTW even more. His strength, passion, and humor created such a romantic fantasy in my mind. I loved the other characters that came to life, like Rosemary, Melanie, and Belle. The descriptions of the landscape made you feel like you'd been there and had actually seen the town. There were a few areas glazed over that I thought could use more details, but it's easy to forgive. Scarlett is the best-love-to-hate woman in GWTW, and that is carried over into this book. My only wish is that the book would never end!
★ ★ ☆ ☆ ☆
harun
While I anticipated this book with mixed emotions, I decided to finally
purchase it due to the generally favorable reviews for McCaig's best-known work "Jacob's Ladder".

I read the entire novel the day I got it, as I did not find it to be the
difficult read other reviews have suggested. While I found the opening
chapters to be somewhat interesting (interesting plot, weak character
development) the book loses all perspective and any continuity of story
after Chapter 3. McCaig jumps forward and backward in time so quickly and so often, I had make written notes to remind myself who all of Rhett Butlers "people" were.

Previews promised a look into Rhett's days prior to and away from Scarlett. What the reader gets instead is a Rhett who comes and goes in
this story as often as he did in Gone with the Wind. His "people" often
discuss his escapades with one another or speculate where he is and/or
what he's doing there. Rhett's 'side" of the Scarlett/Rhett love story is nothing more than using some lines of Mitchell's original verse, and having Rhett ponder about it for a sentence or two.

This book is really about the life and loves of Rhett's sister Rosemary and she is, by far, the most interesting character in the novel. McCaig's treatment of Scarlett and Melanie is downright disgraceful. Melanie Wilkes is nothing more than an simple-minded, sex-starved fool. Scarlett is so one-dimensional and shallow the reader is left wondering why Rhett even bothers about her in the first place. The text describing
Rhett and Scarlett's honeymoon sex is absolutely laughable. Quite frankly, do we really give a damn about that anyway?

The final chapters are idiotic... and take a complete left turn from the
original story.

McCaig stated that he thought he could fill in some of the "gaps" of Rhett's life as told by Margaret Mitchell. What he, and the Mitchell Estate, don't know is that fans of Gone with the Wind don't want those gaps filled in. What any good storyteller knows, is that you don't tell the whole story. That's what makes Michell's work a masterpiece. She weaves so many tantalizing tidbits of mystery in and out of her story, the reader is left begging for more.

Unfortunately, that's what the Michell Estate keeps giving us. Of the
two sequels written, I prefer "Scarlett" to "Rhett Butler's People". At least Alexandra Ripley kept true to the original story, and had a much better understanding of the characters.
★ ★ ★ ★ ★
hannah jordan
For those who wondered if Scarlett O'Hara and Rhett Butler ever got back together and suffered through the horrible sequel "Scarlett," the wait is over. Here, the mystery surrounding one of the most iconic fictional characters is stripped away to reveal...no, I won't spoil it. Here, we can experience Rhett's past, only alluded to in "Gone With The Wind," see some of the most famous scenes from "Gone With The Wind" through his eyes & enjoy a thrilling read all the way through 600 plus pages. There's also a wicked plot twist almost in the last 1/3 of the novel. Rated PG for mild language and some war violence.
★ ★ ★ ★ ☆
conor mcgrenaghan
I think some of the reviewers take themselves a little seriously. They consider themselves wards of Ms. Mitchell's estate. Oh, please! Rhett Butler's People is entirely entertaining and well-written. I enjoyed this fleshed-out version of Rhett Butler very much. In addition, the author fleshes out previously one-dimensional characters like Melanie and Ashley. Thank you, Mr. McCaig. I loved my second visit to Scarlett and Rhett's world.
★ ★ ★ ★ ☆
jennifer young
After reading Scarlett a few years ago, I hesitated to get this book for fear of how it would play on my favorite book, Gone with the Wind. This book, however, is pretty good in that it is about Rhett and not a replay of Gone with the Wind. We learn to understand him so much better through this book and even if you didn't know the original story, could read this as a good stand alone book. But, if you do know the story this helps to enrich it!
★ ★ ★ ★ ☆
heather l
I do give a care about this book. This was more of what a sequel should have been like instead of that Scarlett book. I have read GWTW 41 times, no this is not exact, I didn't expect it to be. I expected it to be Rhett 's rendition of events and that's what I got. I didn't feel this was a waste of time in anyway.
★ ☆ ☆ ☆ ☆
kristen frankie
If you are interested in this book because you loved Margaret Mitchell's novel, don't bother. The characters in this book share only a name with the ones in the original. They do not behave or speak in a way that is at all consistent with their classic counterparts. The author introduces some new, and interesting, characters - but he should stick to creating his own and avoid trying to re-create beloved and complex characters, because he clearly fell short of that. He makes connections by trying to "explain" things that exist in Gone With the Wind (like where Scarlett got the sash she gave Ashley during the war). Other than that, there is no discernible connection to the original. I am simply amazed that the Mitchell Foundation sanctioned the publishing of the novel.
★ ★ ★ ★ ★
kristen hollenbeck
What kind of book would Gone With The Wind have been without Rhett Butler? I probably wouldn't have finished it to the end. I found this book very entertaining. I felt the author did an excellent job of making you feel as if you where there with the characters. I also enjoy a book with some history woven into the story. I felt the author did this without boring you with facts. Charleston doesn't have a street named after him for nothing. Rhett came alive with more understanding than just being a carpet bagger in Gone With The Wind. If you have your own locked in vision of certain characters in the famous book then you may be a little upset with a few of the characters portrayals but some of the characters were unreal to begin with.
★ ☆ ☆ ☆ ☆
bill bitopoulos
I bought this book from my college bookstore thinking it would be a good read, as I am a GWTW fan, and even tolerated Scarlett, but this was so filled with discrepencies from GWTW that I gave up on it and reread GWTW. Knowing Mitchell's estate or society created by the estate authorized and allowed this to be printed is a slap to the face of true GWTW fans!!!
★ ★ ★ ★ ☆
chitrodeep
I fell in love with Gone With the Wind when I was a kid and to this day I religiously re-read the novel and re-watch Clark Gable & Vivian Leigh every year. There is just something so magically tragic and romantic about the era.

The writing is much more brilliant, genuine, and raw than Ripley's Scarlett. And the histories and backgrounds of the Charleston folk and all their inter-woven relationships further strengthen the foundation of networks that Mitchell created. You can see that McCaig did his research, was thoughtful about all his character developments - I applaud him.

All in all, it was a very quick read. McCaig delves a little deeper into Rhett and Scarlett's relationship and it's interesting and promising to witness different sides to their marriage. He does an excellent job keeping Rhett's tone consistent with that of Mithcell's.

Except for perhaps the last eighth of the book. I thought it became a little cheesey at that point. After the war has ended and everyone is back at Tara, only then does the story stall and simmer away. I was hoping the ending would be more dynamic, more exciting. But I suppose with experience and age, everyone reverts back to a more simple life.
★ ☆ ☆ ☆ ☆
tatiana boncompagni
Please, people, with the plethora of good, well-written books out there, please don't waste your time with this. Perhaps Mr McCaig is well-versed in the Civil War, but it certainly doesn't come through in this novel. Our beloved "Gone With the Wind" characters are nothing like the way Mitchell crafted them to be. No one in this novel is memorable, least of all Rhett himself and I couldn't recognize the egomaniacal yet full-of-life determined woman who Scarlett was in Mitchell's book.

Please, stop with the sequels. If Mitchell had really wanted a sequel, she would have written it herself. Shame on anyone who had a part in this. And no, it's not even a "fun read"--it was excruciatingly painful. By the time I got to the end--yes, I did read the entire thing--I could only laugh, at the pathetic actions of all of the characters, at the stupidity of the needless deaths and at myself for thinking that this one would be different than "Scarlett" or even "The Wind Done Gone."

Let it all rest in peace. We really don't NEED to know "what happened" after Rhett left Scarlett after Melanie's death. That's why Mitchell ended her story there. As for Rhett's "back-story"--it doesn't matter. The character Mitchell crafted was enough. What's with this perverse American desire to "know all"? Mitchell gave us all we needed to know; it was part of Rhett's mystique that his past story was as shrouded in mystery as it was.
★ ★ ★ ☆ ☆
anusha lalitha
I agree with the reviewer that said that this author was "damned if he did and damned if he didn't". How can you sucessfully write the sequel to a book that many of us have lived and breathed for years? I hated "Scarlett" so much I had forgotten already that it was also authorized by the Mitchell Estate. God Almighty! What were they thinking there? (However, I do love Alexandra Ripley's "Charleston" which I consider a very under-rated Southern Classic). I had thought Pat Conroy was going to write this new sequel. Would that he did!!

I don't think this author did a very good job with his characterization, particularly with Scarlett. It all seemed too alien and flat and not a continuation for the characters we all know and love. Because of this flatness and lack of continuity I really can't believe this author read "Gone with the Wind" more than once or twice. I guess I'm sexist but few male authors can write a women's true character and this author took huge artistic liscense with the sexuality of Scarlett and Melly. This just wasn't our Scarlett but it was a sexed up, male fantasy version of the Scarlett I had envisoned and that was very sad for me. This was a pre-Victorian Era and I just can't believe the woman of this era were as sexually awakened as this author writes.

However, I do disagree with the review that claimed the author besmirched Melly's honor and morality. Melly has to be somewhat human and subject to human fraility's of character and I do think that this was captured in this book in the few times that Melly was portrayed having human faults. We saw it with Ellen Robillard regarding Phillipe in GWTW and this author allowed Melanie to also be human. That was very insightful.

I am going to have to read this a second and then third time to make a definate decision and I know that is a sad review to submit!!! However, books, like other things, are subject to our moods and whims and especially to our expectations....and I do think this book warrants more attempts . I do know it lacks the overall richness of descritions and storyline that Margaret Mitchell gives us but it does give us many other details that suprisingly fit with the first book that I felt the book "Scarlett" fell short with. It aint a Pulitzer, folks, but it does give us a worthy background for Rhett and Belle and others.

I am upset that Mitchell's Estate authorized "Scarlett" because, to me, that totally discredits the reception and authenticity of this sequel especially since the storylines of either do not mesh with the other.

Final recommendation: Read it through to get it over with...then read it again (and again if necessary) and then make your decision.
★ ★ ★ ★ ★
andrew
but don't wait that long to read McCaig's look at the flip side of GWTW. Faithful to the book version of the Mitchell classic, this effort fills in the gaps in an imaginative way. The pace is fast and it was hard to put it down without wanting to wander ahead of the known story line to see how the story lines would intersect. If you haven't read GWTW, you might question the gaps in timelines, but the work still stands alone as a interesting read. Much better than the authorized sequel!
★ ★ ★ ★ ★
dillon
As a fan of Gone With The Wind I had my doubts about this book when I purchased it. However, from the first page I was hooked. Donald McCaig has written an awesome novel about Rhett Butler and the people and circumstances that made him the man he was. From the first page until the last I could not put the book down. If you are a fan of historical fiction, you will enjoy this book.
★ ★ ★ ★ ☆
tynan
Interesting as an "after thought" to Gone With the Wind--the memory of which I have more from the movie than from reading the book so many years ago. Probably would not be a book for a serious student of the Civil War as the author admits to taking some liberties with time, place, and participants.
★ ☆ ☆ ☆ ☆
angus
There's not much to say that hasn't already been said...just that this is
NOT the Rhett of whom Margaret Mitchell wrote so eloquently. Mr. McCaig
had no empathy with any of the characters of GWTW.

I think we should all realize that GWTW can never be improved on and leave well enough alone.
★ ★ ★ ☆ ☆
carolee
I LOVE the novel Gone With The Wind so I read two of it's sequels. I liked this one, but not as much as the other sequel. To be fair, I read the other first and they contradict each other a bit, so it was a little confusing. Taking that into consideration, it was fun to "learn" about his side of the family. It was still a good read.
★ ★ ★ ★ ☆
lisa alonso
Usually I'm a dedicated fantasy/sci-fi reader, but this book was recommended to me as a good read, so I put it on my Kindle. It's sort of a light trip through the background and a wrap-up of the characters in Gone With The Wind. It is, thankfully, greatly abbreviated when compared to the length of it's parent work, and another real plus, as far as I'm concerned, is that it's not a heavy recounting of every battle during the Civil War itself.

You occasionally want to slap Scarlett upside the head and give Rhett a firm kick in the butt. But the real strength of this book is the fleshing out of the other characters that appeared in GWTW. They come alive.

I don't know whether I'd suggest people to read GWTW or Rhett Butler's People first. At any rate, it is a good read...and I can't help it...I DO love a happy ending! oops! Did I ruin the book for you, or did I give you the push you needed to give it a try?!!
★ ☆ ☆ ☆ ☆
latharia
When I as a young teenager, living in the South as I still do, I found "Gone With the Wind" interesting but not really a GOOD book. I adored the movie, of course, and still do. "Rhett Butler's People" was given me as a Christmas gift by a literate friend and so I have tried to read it. Really tried, and I am a person who loves books and finishes books, even bad ones. But this one is too boring for words, and having struggled through maybe half of it, I cannot finish it, and frankly my dear, I don't give a damn.
★ ★ ★ ★ ☆
sidharth kakkar
Ok, this is not the greatest piece of literature to come down the pike nor is it nearly as good as Mitchell's original, but for GWTW fans it is an enjoyable indulgence. Like going through the drive-through at McDonald's and getting a triple thick shake, it is not the most nourishing thing in the world, but oh-so-satisfying! It definitely gives us a plausible and gratifying ending by finishing out the story after Rhett's departure without being a romance-novel-esque melodrama like Ripley's "Scarlett". You don't feel dirty after reading it; like you've betrayed Mitchell's characters and the epic novel itself. So go ahead -- Enjoy! (Until the next writer makes an attempt to finish the cliff-hanger.)
★ ★ ★ ★ ★
melanie harrell
I read Gone with the Wind so many time when I was a teen I had it memorized. Finally, some closure to that frustrating ending. Rhett's People makes me wish that Clark Gable was still around to make the movie
★ ☆ ☆ ☆ ☆
gili
Don't read it. That is about the strongest hint I can give you. Donald McCaig has obviously never read "Gone With the Wind", or if he did, he only picked up the Cliff Notes. I do not see how anyone could have ever authorized this as an "Authorized Novel". The characters are weak, not using any of the charactersitics that Margaret Mitchell gave them in the original. Rhett moons around over everything, Scarlett is an idiot, and, as so many others have said, do not even get me started on Melanie Wilkes. This man wrote a book that in no way, shape or form holds to the storyline or characters of the original. I kept waiting for the Cheshire Cat or Willy Wonka to make an appearance. It might have made the book better. I will now be using my copy to kill roaches and hold open my stubborn front door. It is about all this swill is good for.
★ ☆ ☆ ☆ ☆
marilee cornelius
I NEVER "quit" a book...... until now. The writing is so disjointed that after a third of the book, I'm throwing it down. Interesting details notwithstanding, the book is a waste of time for avid readers who depend on smoothly engaging prose to propel them into a story. If I could remember where I bought the book, I would take it back and ask for my hard-earned cash to use for a better read. The Mitchell estate could do so much better in their efforts to produce winning accompaniments to GWTW. Alas, perhaps the money just ran out, and they don't mind bastardizing the original in order to refill the coffers. (I would have given no stars, but I had to choose one in order to submit this little tirade!)
★ ★ ★ ★ ★
shaz carmichael
"Rhett Butler's People" is a wonderfully written, wonderful book. Once I started reading it, I could not put it down. It tells the story of Rhett's life from early childhood, of his beloved sister Rosemary, of the time he first laid eyes on Scarlet O'Hara, to his defense of his friends, to his marriage to Scarlet and their honeymoon in New Orleans and after. You will be transported through time to the civil war era and the South, before and after the Civil War. I highly recommend this book to anyone who loves "Gone With the Wind". It is also a story of Rhett's life with a deeper understanding through Rhett's eyes as he experiences things. After Miss Melanie dies, Rhett leaves Scarlett because he thinks she will now be free to marry Ashley. However, Scarlett finds out that is not what she really wants, that she wanted Rhett all along. The story does have a very happy ending, as happy an ending as could come out of the strife of the Civil War, and aftermath. You will read about the rebuilding of Atlanta, and the return to Tara, and it seems as if you are there. You will read about Rhett bringing supplies through the Federal Fleet during the war, with his beloved friend, Captain Tunis Bonneau. You will read about Rhett's travels in the south, and to Europe while he is estranged from his beloved wife, and feel his agony at being separated from her, the only woman he could ever love. If you have ever wondered what happened to Rhett and Scarlet after he murmurs those famous words, this book is a must read.
★ ☆ ☆ ☆ ☆
jmck
If you loved "Gone with the Wind" you will despise "Rhett Butler's People". The characters lost their respective personalities. Scarlett turned into Melanie. Melanie turned into a gossip. Rhett turned into Ashley at the end, and Ashley should have been killed off just to put him out of his confused misery. This book did not honor the true spirit of the characters' personalities and strengths, which is the true heart of the story. However, I could not put it down, it was like driving past a car wreck involving clowns and not being able to avert my eyes. It would have been laughable had it not been so disappointing. Burning down Tara---give me a break. The author should have burned his own manuscript. Absolutely horrid!

Also, at some point a preacher invites Scarlett to church to which she replied she was Catholic. The preacher said that it was okay because his church welcomed all sinners. Hmmmmmmm.... What is the writer trying to say if anything? That might offend some Catholics.

This book seems to be an attempt on the part of the author to reform Scarlett into a perfect southern lady with no gumption or brain. The type of lady that some southern men might appreciate more... This is something Scarlett rallied against and certainly Margaret Mitchell in her life time did as well.

In the author's preface, it is written, "Above all, love each other deeply, because love covers over a multitude of sins." Not this time, pal.
★ ☆ ☆ ☆ ☆
omar assi
Seriously, did the Mitchell House people even READ this before they went ahead and endorsed this half-wit version of a 'companion book'? After reading this, I actually like 'Scarlett', the other companion book/sequel that was published about two decades ago.
So much is changed here - the priceless moments in the Rhett-Scarlett story. For example, and this almost physically hurt me - he reduced the charm and the wonder of the meeting at the bazaar in Atlanta by inserting another random meeting of Rhett & Scarlett when she goes visiting in Savannah/Charleston after Charles dies.
For me GWTW is almost like religion; I may disown fundamentalism but can imagine wanting to burn this book like some modern-day Savonarola :-)
★ ☆ ☆ ☆ ☆
kirsten t
I give this 1 star only because I cannot give it none. If McCaig wanted to write a story of the Old South, then he is entitled to do so, but to pretend that he is building on Mitchell's amazing storyline and comprehensive style of writing is sheer insult to a talented writer. Not only did he obviously not understand a thing that Mitchell was trying to build in her epic tale, but he didn't even take enough care to get the character names correct! Rhett's brother Ross became a washed out "Julian" and the Miss Eleanor (Rhett's beloved mother from the sequel "Scarlett" by Alenxadra Ripley) we grew to admire and love was somehow renamed into "Elizabeth". This book is a joke and should be burned for the blatent mockery that it made of a timeless classic.
★ ☆ ☆ ☆ ☆
joyce oscar
The other reviewers have very sufficiently reviewed this piece of revisionist garbage, so I needn't be redundant. I will just add my total disappointment and displeasure with my one star.
If you want to enjoy a truly accurate sequel to Margaret Mitchell's incomparable "Gone With the Wind", leave this one far behind and choose, instead "Scarlett". You will thoroughly enjoy that one!
Shame on you, Mr. McCaig! Didn't you for one second think that the fans of "Gone With the Wind" would call you on this?!
★ ★ ★ ★ ☆
joshua smith
In the spirit of Gone with the Wind, the characters live again. It begins with his early years then continues on through interactions he had with others including of course Scarlett. Are all the details the same? It's been way too long since I read Gone with the Wind to know.
★ ★ ★ ☆ ☆
haley carnefix
I am enjoying this version of my favorite book, although Craig has blatently ignored events as Margaret Mitchell had written in the original. It seems as if he didn't reread GWTW before writing this, which would have been an improvement on this book. But whatever sequel written, however it comes about, Scarlett and Rhett always reconcile, and that's the part I love.
★ ★ ★ ★ ★
liza de prophetis
Rhett Butler's people satisfied my need for a GWTW fix. Donald McCaig has written a novel in a series of short scenes that could be interspersed between and within the chapters of GWTW and which would serve to answer many questions. For example: What was Rhett doing at the Wilkes's barbecue and how did he get there? Where did Scarlett get the domestic ability to make Ashley a beautiful yellow sash as a Christmas gift? In GWTW when Belle briefly tells Melanie she too has a son but he is away at school so that he will not know what his mother does, wasn't anyone curious to know more? And what was Rhett's attachment to Belle in the first place? Oh, and was there any interaction at all between Scarlett and Rhett between the time of the Barbecue at Twelve Oaks, and the scene where he asks her to dance at the fundraiser and scandalizes all of Atlanta? Doesn't it seem strange that he knows so much about her in Atlanta at the dance, after only having seen her one time in the library at Twelve Oaks when she threw the china figurine? It is to Mr. McCaig's credit that he was true to GWTW, that he filled in many blanks, and that if one were to intersperse the chapters of Rhett Butler's People with GWTW not only would one have a 2000 page novel, one would also have a more realistic, true to life, honest depiction of the Civil War South, slavery and of Rhett and Scarlett's road to "Frankly my dear I don't give a damn." I say hurrah Mr. McCaig for telling me what I waited many many years to know. And at the risk of offending all the die hard GWTW purists out there I'm giving Rhett Butler's People five stars.
★ ★ ★ ★ ★
agnieszka ziaja
I know this book has gotten mixed reviews, but I thought it was excellent. Unlike "Scarlett," which reads like a romance novel, this is well thought out and beautifully constructed. The author doesn't try to imitate the style of Gone With the Wind; he's got his own way of expressing things. I couldn't put it down, and I was very satisfied when I finished it.
★ ★ ★ ★ ★
crystal allen
I absolutely hated the fact that the book had to end! I have read "Scarlet" and I loved it too, but I found the ending by McCaig to be more realistic and satisfying. As much as Scarlet loved Tara, I don't think she would have left it to her sister. McCaig seems to let Scarlet mature into the strong woman she had to be. Whereas, in "Scarlet" her children are gone, here, she is close and playing the role of father and allowing the sister-in-law to mother them. Knowing her character, as created by Margaret Mitchell, I believe this is exactly how things should have turned out. Now...where's the movie?
★ ★ ☆ ☆ ☆
marysol bishara
This book starts out entertainly enough, although, even at the beginning, some of the writing is unbearably trite and anachronistic. But the book dwindles away to nothing at the end as it tries to reunite Rhett & Scarlett. I much preferred the book "Scarlett", even though it was a bit over the top, just because of its brave inventiveness. "Scarlett" was not a great book but it was great fun. This one just seems like a knock off of a knock off.
★ ☆ ☆ ☆ ☆
hannah fields
As I have been a fan of GTWT since I was five years old, and already had Scarlett, a friend of mine bought this as a gift for me. I was excited. Highly excited.... That is until I read it. No true Gone with the Wind fan would have enjoyed this tale. Oh the start of the book was good, but after that.. It truly is a shame.
★ ★ ★ ☆ ☆
marilyn pobiner
Rhett Butler's People
I am enjoying this book but I must say I think it is due more to Margaret Mitchell and David O. Selsnick than to Donald Mc Caig.
Mitchell created the characters so colorfully and full blown and O Selsnick's choise of actors pictured them so perfectly they are with me as I read.
Mc Caig tells a good story but is so skimpy on details it would be a great deal less interesting without personal memory from the book and movie.
★ ☆ ☆ ☆ ☆
nachwa
I bought the book for $3 at Big Lots and I couldn't even finish it, it was so bad. The author put circumstances in the book which would have changed the characters, their views and actions. I feel I wasted my $3. I even saw it at Goodwill for $1.29 and I would have felt taken if I would have bought it there. Big disappointment! I gave it one star because the system would not let me put nothing. So I give it one star for nice cover and good printing job.
★ ★ ★ ★ ★
shannon 2003
Most of the book picks up on remarks made about Rhett's family and back ground that were in Gone With the Wind. This book is a companion to Gone With the Wind - if you have not read Gone With the Wind, read it before you read this book. Rhett's family background, schooling, relationships with other families are given in more detail in this book. He had more going on during and after the Civil War than just worrying about Scarlett. The last quarter of the book is on its own as it picks up with Rhett's leaving Scarlett. With Gone With the Wind as it's guide, the book on its own, then has to give an answer to the question of does he get back with Scarlett. Based on the characters and the history of that time period it gives as good an answer as Margaret Mitchell could have done. It was a delight to return back to Tara.
★ ★ ★ ★ ☆
hassaan
I am a huge fan of GWTW and I even enjoyed Scarlett. This book is an alternative to Scarlett really. If you can approach either book with an open mind then this book delivers what it promises, more Rhett Butler. I have been pining for him for a long time and I am more in love with him now than ever. Donald McCaig did not disappoint with his portrayal of Rhett. It was an entertaining read that left me satisfied and smiling. Nothing is going to match or even approach the magnificence and scope of Margaret Mitchell's original. It has it's own category and noone should be subject to comparison against that masterpiece.
★ ☆ ☆ ☆ ☆
tajja i
This book is absolutely nothing like GWTW! No resemblance, whatsoever. Main characters' names have been changed, important details of their lives don't mesh at all with the original story, and no regard is given to keeping any of it consistent for the readers. It's almost like the author decided to rewrite GWTW, using the details he liked and totally recreating the rest to suit his idea of how the story should go. One of the worst books I have ever read...
★ ★ ★ ★ ★
nupur hukmani
I personally am a avid GWTW fan and I really liked this book alot. Of course no author will ever equal MM. I picked it up 3 times and started the first chapter and put it down but when I finally got serious and gave it a chance, I ended up loving it! I didn't want it to end because that meant we were left to wait another umpteen years to get another one. I enjoyed reading more about what was going on in Rhett Butler's world while the GWTW story was going on. I have lived in SC all my life and my ancestry is from GA and I can tell you that much of the orginal GWTW and this book are true to what was really going on during that time. I am a genealogist and over and over again am reminded how close MM came to weaving her Jonesboro, GA family stories to her book. This guy odviously did his research and did well to convey SC's history also. With all that said; Give it a chance and enjoy more of the GWTW story. Bless Yall!
★ ★ ★ ★ ★
opal
There is no in between, you will either love this book or dislike it tremendously. I am in the former category, and I LOVED all 489 pages of Rhett Butler's People. I have only read Gone with the Wind once, so I partly understand why some say it has strayed from Mitchell's story. I read Scarlett, and I whole heartedly agree that this book was MUCH more enjoyable.

McCaig did a wonderful job making the story his own and interpreting the characters in his way. That is no small task and for even taking it upon himself to do so I commend him greatly. He took me on a journey through Rhett's world I never thought I would be able to experience. I was in tears by the end.

Those of you who enjoyed the "mystery" that is Rhett Kershaw Butler in GWTW. Why even bother with this book when all you'll do is gripe and complain about it? If you don't want your view of Rhett butler to be crushed, then you're taking a risk picking up this novel. It's a risk I'm glad I took.
★ ★ ★ ★ ☆
madhuri
Rhett Butler's People
I am currently reading this book and enjoying it very much. I've just spent a bit of time reading through the the store reviews out of curiousity, and it appears to me that those who view GWTW as one big ol' romance novel prefer the sequel "Scarlett" (to my mind, an abomination in American literature as well as one of the worst books ever written). Those who prefer the characterizations and historical aspect of GWTW prefer RBP.
★ ★ ★ ★ ★
gill chedgey
I'm not a GWTW fan, just someone who enjoyed the book and movie. Don McCaig's book was an entertaining foray into that fictional event and historical period. I found his writing style refreshing and felt the book stands on its own merits ... you don't have to be a fan to appreciate it. It does not rehash all the details of GWTW...if you wanted that, then read the original Mitchell book. Recommended.
★ ★ ★ ★ ☆
jan paul
I thoroughly enjoyed this take on Gone with the Wind. Of course it doesn't always follow along with the original but is still overall an entertaining emotion eliciting read. Well worth the $5 I spent for a used hard copy.
★ ★ ★ ★ ★
ivana
I've read many reviews of this book and I've found one thing that the reviewers have in common. Those who expected or wanted another writer to write exactly like Margaret Mitchell were disappointed, but those who let the highly talented writer and historian, Donald McCaig, tell the story in his own voice, loved the book.

Everybody's writing voice is different. I often enjoy the same song sung by different singers (which has happened many times in the music industry), a new movie skillfully remade from the original (sometimes), and appreciate what each artist has brought to it. Alexandra Ripley was a shallow romance hack and unqualified to write out of her depth, but McCaig is different. There have been hundreds of GWTW ripoffs, but "Rhett Butler's People" is not. His writing is rich and authentic like Mitchell's, but it is his own style.

I liked his Rhett Butler much better. Mitchell's Rhett could be a brute at times, but Mitchell was coming to terms with her own abusive ex-husband in real life. I liked his Melanie better, too. I couldn't respect Mitchell's Melanie. How could anybody be that stupid? Scarlett was so obvious in her plays for Ashley right under her nose. I loved that McCaig's Melanie caught on and punished Scarlett and Ashley by making them feel horribly guilty. Both writers deserve respect. I salute McCaig for his talent and insight.
★ ★ ★ ☆ ☆
zvi vaxman
Perhaps I'm more fond of Mitchel and Ripley's writing styles, but Rhett Butler's people was just too modern. It didn't carry over the romance and softness that was portrayed in Gone With the Wind and for me, it missed out on key incidents. I suppose it's because those sequence of events had been explained by Mitchel already but it left very much to be desired when such big events were glossed over. There was so much detail and development of the war that I felt it was taking up precious room that could have been used for character development. The characters seemed to have little depth and no character. The spoken words seem to miss the southern drawl and way of speech and the slaves just didn't seem right without their clipped words and bad grammar. The book overall was interesting...but it's not something i fell in love with like i did with Gone with the Wind and Scarlett.
★ ★ ★ ★ ★
corrie
I loved this book...couldn't put it down. Finally, Rhett's perspective. Unlike the horrible "Scarlett", this story actually made sense. It was beautiful, elegant and the ending was perfect. Don't miss it..and don't read the negative naysayers reviews.. I don't think any GWTW book would please them. Who cares about Melanie Wilkes anyway..this is a book about Rhett. I have read GWTW several times.. and I highly recommend this book to all the romantics out there who dream of a man like Rhett ~ Outstanding conclusion.
★ ★ ★ ★ ★
amir massoud
Do not believe the negative reviews. I was skeptical after the godfather novels fillin times, but this is the best of this new genre. The characters are true to form and even more interesting. A great novel, long without being boring, great story and exciting to the end. Hopefully we can get another novel of Rhett and Scarlett getting to the end of the 19th and the beginning of the 20th. Get it!
★ ★ ★ ★ ☆
wendy bright
I thoroughly enjoyed this book. I didn't go into it with the expectations of GWTW and the writings of M Mitchell - I took it for what it was, a new book with new ideas.

I applaud D McCain for being brave to put this out there. I loved that he showed a completely different side to each character and introduced us to other interesting characters as well. I say "BRAVO" to him for such an enjoyable read.
★ ☆ ☆ ☆ ☆
cyanne
I loved Gone With The Wind and even liked Scarlett, because it advanced the GWTW characters while mainly staying true to the original story and characters. It even allowed Scarlett to discover herself and to grow up. This book, however, is completely off course in those regards. It didn't advance the characters from GWTW and Scarlett, but developed different names for some of them and completely different storylines. Made for confusing reading given that this book is to provide backstory. Some of the backstory tidbits shed new light on various parts of GWTW, but for the most part, the book is a major disappointment.
★ ★ ★ ★ ★
erin foster
Skeptical after first having read the Wind Done Gone (HORRIBLE, distasteful book). Loved reading this story from Rhett's point of view. Made me fall for him all over again. If you are a fan of the American Classic Gone with the Wind, you'll quickly read this book and wish there was more. Enjoy!
★ ★ ★ ★ ☆
chad peelle
I read "Rhett Butler's People" this weekend and the novel is fresh in my mind. Margaret Mitchell's novel has captured the imaginations of readers all over the world for decades for many reasons. Those who've only known GWTW as a movie cannot have a full idea of the literary value of the novel, which is more replete with characters, places and the history of the Civil War and reconstruction.

Rhett Butler's People deftly weaves in and out of the more mysterious areas of Gone with the Wind. Rhett Buttler and the Charleston family and culture he was formed by and against which he rebelled are fully fleshed out. In Rhett Butler's People we are given another interesting strong heroine to enjoy and a few more believable vivid characters who fully meld into Margaret Mitchell's original story. McCaig is an historical novelist who has written a few highly regarded Civil War novels, among them "Jacob's Ladder". He's a scholar of the 19th century and the War which gave painful birth to the indivisible Union and the abolition of slavery. These issues, including the realities of 19th century racism and slavery, are given fuller treatment in Rhett Butler's people than in Gone with the Wind. Like Rhett Butler's profitable blockade running boats, McCaig's novel runs swiftly but not lightly. The black slaves and free people of colour in McCaig's book are exciting new characters well worth meeting . Belle Watling is 'explained'.

Week before last I read the first chapter excerpt in the Atlanta Journal. I didn't expect much from reading the excerpt or having looked at the promo material on the publisher's (St. Martin's) website. I was pleasantly surprised. In a way I had always enjoyed that much about Rhett Butler and his People remained a mystery in Gone with the Wind, a novel which stands on it's own and needs no sequels. But Rhett Butler's People doesn't diminish the original novel. It's a new book. Would it stand on it's own without the original GWTW? Possibly. ~smile~ McCaig gives the reader some fresh experiences in three important cities of the Civil War era: Charleston, where the War started, Atlanta which was an important hub, and New Orleans. I know all three cities and loved his depictions showing how different were the smells, houses, and life in each city.

Long ago I read Alice Randall's unauthorised 'parody' (which is how her book legally skirted copyright law) "The Wind Done Gone" and enjoyed it. But literarily speaking her novel was basically an earnest romance novel. McCaig's book at least does not diminish the Gone with the Wind legacy.
★ ★ ★ ★ ★
laura goat
I was pleasantly surprised by this book - certainly, no SCARLETT from a few years back. I don't know why people have to pick it apart - so what if everything wasn't quite following the original story line. Or there were descrepanicies. It is an enjoyable read, believable enough to finish, and it has an ending that made me happy! I always wanted Rhett and Scarlett back together again.
★ ★ ★ ★ ☆
pablo dominguez
I'm a huge fan of GONE WITH THE WIND having gone so far as to name my only child, Scarlett Olivia Mitchell. Anyway as much as I was disappointed with SCARLETT - I absolutely was pleasantly surprised with RHETT BUTLER'S PEOPLE. We had a cold rainy Thanksgiving weekend and how nice it was to curl up by the fire with this book. I think it would make a grand Christmas gift for any GWTW fan. Loved the ending - loved the back stories!
★ ★ ★ ★ ☆
kbernard
I really enjoyed reading this book. Of course it isn't GWTW, but it is a pretty good read on its own. I hope someone reading less than positive reviews won't be deterred from reading it as it does at least deserve a glance.
The only problem I had with the book was the liberties the author takes with the character of Melanie. Other than that, I really liked the book. Give it a chance-I was hesitant to read it as well but am so glad I did.
★ ☆ ☆ ☆ ☆
becca
I would give 0 stars if possible. Donald McCaig obviously never bothered to read Gone with the Wind. If Margret Mitchell read this pig crap she would have sued him for what a disgrace his "authorized novel" is. I've honestly just been appalled at how he ruined the beautiful story that Ms Mitchell wrote. Seriously Donald, you should recall every copy and have them burned. I'm throwing mine away.
★ ★ ★ ☆ ☆
vanessa marcoux
I think we all agree when we say that Gone With the Wind can never be rivaled. This book gives us an idea of what Rhett's life was like before he every loved Scarlett. I think the author catches Rhett very well. I don't think he understands Scarlett and some of the inconsistencies in the story are obvious that attention to detail was not high on the list in this book.
★ ★ ★ ★ ★
hooman
I have always been a huge fan of Gone With the Wind and had always wanted to know more about the lives of the characters in the book. Although you have to stay focused as Rhett Butler's People jumps from person to person, it was well worth the time to focus and read it!
★ ☆ ☆ ☆ ☆
frank kelly
If you are not a true diehard Gone with the Wind fan, just walk away. No, wait, I mean run. Seriously, if you are curious about this book you should really just run to your nearest library. And that says quite a bit coming from me. I don't believe in libraries.

It is claimed that there is this Margaret Mitchell/Gone with the Wind committee that is committed to protecting the story and this committee approved this book. Not only did the author never read Gone with the Wind, the committee never read it either.

The number of inaccuracies in this book is ludicrous. The are too many to enumerate.

True, I gave one star. It did keep me busy for about three hours (no joke). It's entertaining in its own way. Just don't look for Rhett and Scarlett jumping off the page. Here, they fall flat. I found myself caring more about Belle Whatling than I did about the two people who made this one of the greatest love stories of all time.

If you really want to know Rhett's side of the story, use your imagination. True fans know exactly how Rhett feels whenever they read Gone with the Wind.

I hope this committee gets some new members or maybe they'll actually read the original. Until that time, I hope they leave Rhett and Scarlett to rest in peace and find what happiness they can on their own.
★ ★ ★ ☆ ☆
alithea
I struggled to finish this book. It jumped from Character to Character. It felt Disjointed to me. I had a hard time getting used to the way he dropped one action and jumped into something else. It left you wondering what happened.
★ ★ ★ ☆ ☆
mansoor
Since I've read the original novel at least five times, I consider myself a GWTW specialist. It seems to me that enjoying "Rhett Butler's People" (RBP) requires an intimate knowledge of the minor characters in GWTW. So many fans really know only the movie, where those minor characters were often not included.

Readers who don't know Ellen O'Hara's maiden name or who Ella Kennedy was will probably find RBP dissatisfying. But those who think of even these minor characters as old friends will enjoy seeing their stories fleshed out, along with McCaig's interesting views of Scarlett, Rhett and Ashley.
★ ☆ ☆ ☆ ☆
peggy sharp
I really wanted to like this book. The book arrived last week and I finished last night. I see this has the approval of the Margaret Mitchell estate, but I found a blunder: this book states that Rhett's mother died before Bonnie Blue Butler did, but in fact, in GWTW, "the stately Mrs Butler" was present at Bonnie's funeral. I can't understand how this mistake got by! After I got to this point, I found myself going back in time to the awful courtroom drama in the "Scarlett" tv movie. Sorry, I can't recommend this. I am disappointed, sorry.
★ ★ ★ ★ ★
patricia burker
This finally took the bad taste out of my mouth from SCARLETT. It's a wonderful effort. Not quite the style of Margaret Mitchell, but no one ever will be able to exactly duplicate that. It's respectful of the source, and meticulously researched. I would definitely recommend it to any fan of Civil War novels. Give the guy a break...he showed a lot of class in writing this the way he did.
★ ☆ ☆ ☆ ☆
ncprimus
I had huge misgivings about this book after the disastrous 'Scarlett' but still, my 'Gone with the Wind'-loving soul decided to pre-order the book.

After seeing the MySpace page for 'Rhett Butler's People', I truly considered canceling my pre-order. However, in the end, I knew I'd want to read it.

Having said all that, I wish I did cancel my order. Why on earth this arrogant man thinks he can take actual passages from the beloved source material (that being the novel 'Gone with the Wind') and rewrite the scenes to suit his whims and fancies is downright plagiaristic! How can this book possibly be sanctioned by the Margaret Mitchell Estate when it butchers her writing? Making things happen that never did in the novel by beginning a scene with direct passages from the original work!

I am truly disgusted by this piece. At least 'Scarlett', terrible bodice ripper that it was, had the common courtesy to leave the original story alone.
★ ★ ★ ★ ★
danielle rae
This book was fantastic! Donald McCraig did a beautiful job of giving Rhett a background and showing why and how he became the man he was portrayed as being in GWTW, and of telling this historical novel from the Rhett Butler perspective. I loved the way he portrayed his various relationships with: his father, his friends, his love, and his sister, as well as painting a clear picture of the weak, pale, pallid, Ashley. Rhett was an admirable gentleman from beginning to end, and McCraig gave the love story the satisfying ending I wanted for Rhett and Scarlet.
★ ★ ☆ ☆ ☆
neha dulera
Although I appreciate the difficulty an author/writer will experience when writing a sequel to any "beloved" novel, this particular endeavor,although staying true to the intent and style of the original novel,is one of the most awkwardly written novels that I have ever read. The writing lacks any structural sophistication or structure. The characters are so simplistically portrayed that it is difficult to "see " them as anything else than caricatures. The novel veers off into a ludicrous ending that is so absurd that it is laughable. Don't waste your time on this novel.
Please Rate The Authorized Novel based on Margaret Mitchell's Gone with the Wind