Weekly Journaling Inspiration for Positivity
ByMoorea Seal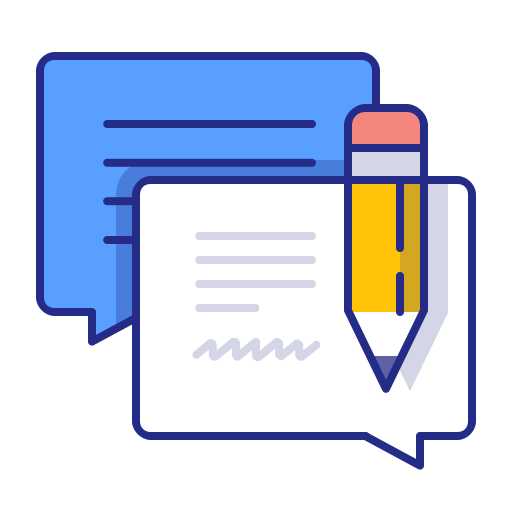 Total feedbacks:26
★

★

★

★

★

★

★

★

★

☆

★

★

★

☆

☆

★

★

☆

☆

☆

★

☆

☆

☆

☆

Looking forWeekly Journaling Inspiration for Positivity in
PDF
? Check out Scribid.com

Audiobook
Check out Audiobooks.com
★ ★ ★ ★ ★
aditya rajaraman
I bought this for a friend because she has OCD and writes lists for near on everything she does. She really likes it's and enjoys how it focuses her on writing something positive about herself or environment.
★ ★ ★ ★ ☆
sharleena bramley
I like that it feels like it will hold up to life for 52 weeks. It has a nice built in bookmark. Some of the pictures on the list pages seem a bit like cartoons but that is something small. The lists seem simple and I guess I won't know if it is effective until at least week 8 but seems like a good starting point for journaling. My favorite part so far is the action points because it doesn't seem so passive.
★ ★ ★ ★ ★
naina
I was looking for something to help refocus thoughts when I was throwing myself a pity party and this was exactly what I needed. Each page lists a idea to consider and asks you to list all the good/positive things related to it. Just lists - so there is no long journaling required. It helps you focus on positive aspects of life that can so often be taken for granted. It's quick and easy but it helps you refocus. The pages are pretty and colorful and I love the topics each page suggests. I don't like diaries or journals so this uniquely meets my needs. There are a series of these books each with different foci so if this one doesn't meet your needs check out the other options.
★ ★ ★ ★ ★
natalie kozlovska
I have always wanted to be someone who journaled, but I'm terrible at knowing what to say. This is awesome because it's motivational and it focuses on YOUR happiness. I feel like it is something that I have just for me and it has inspired me to make time for myself. I make notes in the margin everyday listing one cool/memorable thing I did that was relevant to the list for that week.

If you care about appearance details, this book is hardback with a really cute floral design to it. The pages are pretty with different decals on each page. The book also has a velvet maroon page marker, which is really handy. The book is beautiful!

Also, you can use hashtags on social media to keep up with other people who are taking this journey with you! I thought that was really clever.

Overall, I am extremely impressed with this book and I will probably buy more from the author's 52 list series.
★ ★ ★ ★ ★
brian slattery
Purchased for my sister's birthday who is looking into a lot of self-help/improving lifestyle changes. I purchased the 52 lists project and loved the design and encouragements to journal, so I figured she would like this one. She did! It was actually on her list and I didn't know. I am going to have to get myself one now. Love the design, the prompts to write down things in your life, really a great idea for all loved ones.
★ ★ ★ ★ ★
renea
I love this journal! It is super cute and so well made. The pages are so pretty and there is plenty of room to write. There are also blank pages in the back of the book so you can add more to your lists! The lists definitely make you think about positive things in life. Great way to journal!!
★ ★ ★ ★ ★
son kemal
I adore this book. First, it is beautiful and so well made. There is rose gold lettering on the cover and the spine is also metallic rose gold. There is a maroon velvet ribbon sewn in to hold your page. There are a handful of beautiful color photographs throughout the book. Most pages also have adorable color illustrations of makeup, bubble baths, records, etc. Just writing in this journal feels like a luxurious experience. I even bought a special pen to use with it.

I really enjoy the writing prompts. I am a list maker and I like to journal, but I often find myself stuck on what to write. These prompts are great. They make you reflect on things that make you happy, roadblocks to happiness, things you are grateful for, strengths you possess, the best compliments you have been given, etc. It is so nice to write these things down when I am feeling good and have them to look at when I am feeling sad and having a difficult time remembering all of the good things in my life. That is what I am most grateful for in this book. I, like many others, battle with anxiety and seasonal depression (thanks winter). This book is a way for me to get away from my obsessive thoughts and to focus my energy and concentration into something that makes me feel better. I think anything that makes your feel better when you are otherwise feeling out of control is a great tool to have.
★ ★ ★ ★ ★
amy mcdangerfield
Love Love Love. I have wanted this book for months and I finally got it (one day earlier than expected). I love it. The pages are beautiful, the item arrived without any damage, the corners and pages were all brand new. This book is amazing and so easy and stimulating to work through
★ ★ ★ ★ ★
kathy scholtz
My BFF been going thru hard times, got bad news an she was feeling emotional. I got her this and it brighten her up. She was so excited an was looking forward to read and write her thoughts down . It got me excited I had to buy myself one !!
★ ★ ★ ★ ☆
harmony
i got this book for my husband and he really enjoys the lists but when i intially received it two of the pages were glued together. maybe that was just an accident with my book but it sucks i had to tear the pages.
★ ★ ★ ★ ★
lee malone
Bought this as a gift for my mother (who has a hard time journaling but has always wanted to) and she absolutely loves it! The design is gorgeous and it seems like it's built to last. An absolutely lovely book, I'm tempted to buy myself one too!
★ ★ ★ ★ ★
ayamee
PHYSICAL DESCRIPTION:
The journal has a hard cover with a slight texture to it. The title on the cover has a rose gold sheen to it, which adds a nice touch. There is a velvet ribbon that you can use to bookmark your place. It is nice quality and seems like it will last long--not like other journals & books that have a thin flimsy ribbon. I have not had any issues with ink bleeding through the pages.

INSIDE THE BOOK:
The first page of the book has a "This book belongs to ____" section. The first few pages have an introduction, invitation to follow the book's hashtag and website, and the Table of Contents. The book is split into four parts: 1. Reflect 2. Acknowledge 3. Invest 4. Transform. There are full page pictures throughout the journal, as well as cute illustrations.

Every list has a short prompt. Some of the prompts are simple, others require more thought. Many prompts are good questions to ask yourself to reflect on how you want to live your life. Each prompt also has a small "Take Action" bubble that has a tip on how to reflect on your list or apply something to your life. There is adequate space to respond to each prompt--2 pages. The lines are wide enough for those who have large hand writing.

MY EXPERIENCE:
This journal is meant to be a weekly thing, with one prompt for each week in the year. The last list #52 literally says "Your last list of the Year! List the happiest moments of your year." So yes, it's supposed to last you the entire year. However, I have fun doing a lot of lists and not just limiting it to one list per week. Some prompts are more interesting than others, so I go out of order.

This journal has a very warm feeling to it. The cover design, red velvet bookmark, muted colors in the illustrations, and the pretty pictures all create warm and cozy vibes. It really feels like a journal that I will be happy to look back on after I finish it.

TIPS:
I think this journal will be good for anyone who likes journaling, or anyone who wants to journal but needs some guidance to get started. The listing method and the prompts make it simple and don't require tons of writing. I suggest you look at the Table of Contents to see if the prompts are interesting to you or not.

The original price is $16.95. So the store has a better price.
★ ★ ★ ★ ☆
sung min
I'm enjoying this list book much more than I thought I would. First, it's lovely to look at and pleasing to the eye. Second, the lists are creative and actually get my mind off what I obsess about and instead refocuses me. It's a nice mental break to go through the exercises and it's interesting to see what you come up with.

Each list gets two pages and an action item at the end.

I've been using it to jump start creative writing sessions and it definitely puts me in a writing mood. I recommend if you need a mental break or want to reactivate your mood and thoughts.
★ ★ ★ ★ ★
regge episale
This is an awesome tool anyone can use to find wellness. I find list-making helps me develop gratitude, as well as hone my creative juices. I found Moorea's book beautiful and inspiring, and the perfect addition to my Sunday afternoon reading and writing session.
★ ★ ★ ★ ☆
carlene bermann
It's a new year, and many of us are using the beginning of the year as a beginning to other things as well: exercise, eating healthier, reading more, being more active in the community, and even more self-reflection. On this last item, this book is particularly good. There are 52 lists - one for each week of the year. The lists often require some reflection about your daily life, and then, ask to choose what within that list brings you joy - and what doesn't. Goal being that if something doesn't - fix it or get rid of it. Find ways to make life more meaningful FOR YOU, and in ways that are actually personal for you, rather than just a generic suggestion. It's a great way to really spend some time thinking about how to change things around, and to make them better - and that will, of course, benefit those around you as well. The book is lovely to look at as well, and overall would make an excellent gift - for you or someone else - any time of the year.
★ ★ ★ ★ ★
michell
What a gorgeous journal, not only visually but content-wise! I was a huge fan of the original 52 Lists Project journal that launched in 2015 and am an even bigger fan of Moorea's follow up journal, 52 Lists for Happiness. Instead of having the lists and prompts organized by season, this journal is organized in sections of reflection, acknowledgement, investment, and transformation. What I love the most about Moorea's journals are the prompts at the end of every list. It's one thing to reflect, but another to take positive action(s) on the reflections.

I may have purchased 3 of these journals out of excitement for gift-giving season! Can't wait to share the journaling love with my closest girlfriends.
★ ★ ★ ★ ★
sarah filbert
I have the previous book, 52 lists project and enjoyed it. Even though I am in my early 30's its always nice to write down a list of things that make me happy, my wishes, gratitudes, etc because its allows me some much needed reflection time. It reminds me of the modern day version of chicken soup for the soul. The book itself is gorgeous, nice hardbound book with a velvet ribbon inside to help mark your place, and the pages themselves are nicely printed, vibrant in color in places and I've never had any of my pens bleed through the paper. I liked the book so much I purchased it for my younger sister who is 13, i'm sure she'll love it.
★ ★ ★ ★ ☆
sam tabatabai
This is a notebook with topics for you to fill out on lined paper. Mostly they are lists of reasons to be happy. It seemed like a good idea but I felt shallow in trying to come up with things that I don't feel. I don't thing this will appeal to everyone.

The cover is floral and colorful, the pages are attractive in a childish way. This is printed in China.
★ ★ ★ ★ ★
lynn raines
This is a beautiful journal. It has a coppery metallic binding along the side, to match the title on the front cover, and the book contains floral illustrations interspersed with photography between the various pages for writing different kinds of lists. This would make a great Christmas gift, or something to use as a New Year's project to commit yourself to practicing gratitude and increasing your happiness all year long.
★ ★ ★ ★ ★
aubrie kohlhas
I always wanted to use one of those self-help find yourself books like Simple Abundance but find it overall a bit too much when there is a large amount of homework and reading all at the same time. I feel like this book provides a nice alternative by letting you meditate and make simple lists to get to learn more about yourself.

It makes for simple journaling.
★ ★ ★ ★ ★
cecelia
I had never heard of Moorea Seal's 52 Lists project or the previous book, but it doesn't matter - this book stands on its own.

This would be a lovely gift for someone who likes to journal, or who wants to journal but has difficulty making the time. The idea is to do a weekly list instead of a daily journal.

The book is hardbound with a ribbon marker, but a pretty flexible spine for writing. There are 52 prompts of lists to make, eg:
List the times when you felt like you made a difference in someone else's life
List the things in your life you are actually able to control
List the gifts you want to give you others through actions, words, and what you can make

You're given two pages for each prompt, with a "take action" idea at the end - how to turn your list into happy reality.

Lots of art and pretty, if bland, pictures are interspersed.

I like the idea of the lists and the quality of the book is surprisingly nice. Going to give it a shot in 2017!
★ ★ ★ ★ ★
laurel littlemark
I'm so incredibly excited about this Journal! I bought three, with the intention of two being Christmas gifts for my daughters...and I couldn't wait that long! They are both very excited and appreciate the format that allows for prompts and action. And of course the beauty of the book! I'm looking forward to some active conversations over the questions that we fill out and love Moorea's intentions with her books.
★ ★ ★ ★ ★
tetyana
This is a nice book for those who like to make lists or journal. There are fifty two lists to fill in, one per week, or as you feel like it. It's decorated to more of a woman's taste, it's too feminine for a man. The book is cute and decorated nicely and the list topics are thought provoking and not silly. It surpassed my expectations. I really like it.
★ ★ ★ ★ ★
hima saki
Last year, Moorea Seal came out with a love book, The 52 Lists Project, and I fell in love. The premise is simple--make lists in response to a weekly prompt. Each prompt has an illustrated two page spread and has an action to take in response to the list exercise. The book is divided by season, beginning with winter, and has a lovely satin ribbon bookmark.

This year the author is back with yet another lovely book, 52 Lists for Happiness. Like its predecessor, it has illustrated two page spreads, a prompt, and a take action. Unlike the other book, it is divided by themes--Reflect, Acknowledge, Invest, and Transform--and the ribbon is velvet. Everything about this book is charming and it would make a wonderful gift for a loved one.

Kathleen Adams, in her book Journal to the Self, discusses using lists as a way to journal. If you find the idea of sitting down and writing pages of your innermost thoughts and feelings daunting, a book like this is a gentle way to approach the benefits of keeping a journal. I sincerely hope that Moorea Seal will continue producing books in this series.
★ ★ ★ ★ ★
ayushka
First- and foremost- this is a book of lists. That's all. The list prompt, and place to write the list. There are some *lovely* photos along the way, and there's ample space for writing the lists, but it's really a sort of guided journal than a book. I recommend it (and will be buying several as gifts for friends because I love the idea and the presentation) but just know what you are purchasing.
★ ★ ★ ★ ★
bridget chambers
A FAB follow-up to the 52 Lists Project! And a great companion to Sarah Young's Jesus Calling and Jesus Today. Plenty of room to write all your thoughts, responses to scripture, and burning prayers! A perfect Christmas gift for 2016!
Please RateWeekly Journaling Inspiration for Positivity