Warlight: A novel
ByMichael Ondaatje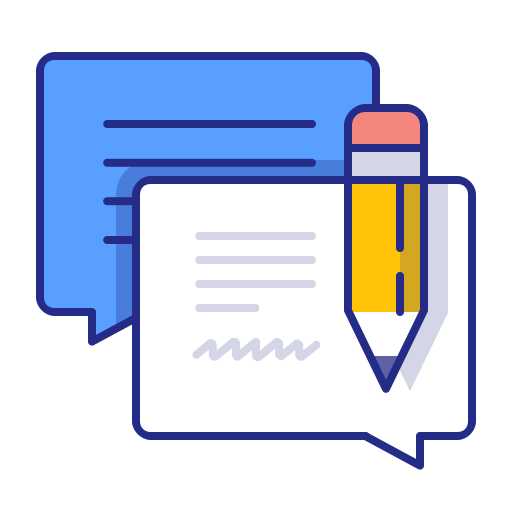 Total feedbacks:61
★

★

★

★

★

★

★

★

★

☆

★

★

★

☆

☆

★

★

☆

☆

☆

★

☆

☆

☆

☆

Looking forWarlight: A novel in
PDF
? Check out Scribid.com

Audiobook
Check out Audiobooks.com
★ ★ ★ ☆ ☆
chris michaels
My initial reaction to reading Warlight was to fall so head-over-heels in love with Ondaatje's prose that I immediately ordered another of his books. That's how deeply it affected me. My next reaction was, "What's going on here?" I don't mean that as sarcasm because I think it's a valid question. This is a story told by a boy whose parents abandoned him and his sister, leaving them in the care of strangers. Later, when his mother returns, his sister walks out of his life, and he is never entirely clear about what is going on with his family. Nor are we.

If I had a problem with it, and I did, it's that the vagueness is wearing. We watch Nathaniel get older, move through his life, always a little detached from everything because it seems he's internalized the abandonment as something people do. And it's difficult to warm to a character who warms to no one. By the halfway mark, I lost focus on a regular basis, and had to go back and retrace my steps.

Then I reached the end, and it was no real end, intentionally I'm thinking, and it was over, and nothing was really resolved. But how often do we get neat resolutions to family issues? There's always something left unsettled. It's just that in Nathaniel's case, the very foundation of his family has never been entirely clear to him, and it never will be, and the reader has to be okay with that.

I wasn't entirely, not on an emotional level, but that's my problem. It's still the book that introduced me to the beauty of Ondaatje's writing, and for that alone I'm grateful. Perhaps when I'm more familiar with his work, I'll return to Warlight and think, "Oh... yes, that makes perfect sense." Because I suspect it does, I just don't feel it the way I would like to.
★ ★ ★ ★ ☆
a black eyed
In 1945 our parents went away and left us in the care of two men who may have been criminals." Warlight

From the opening line, I fell into under the spell of Nathaniel's story about how he and his sister Rachel were abandoned at ages fourteen and sixteen to the care of relative strangers, their third-floor lodger, whom they called The Moth, and the Pimlico Dancer.

After their father departed, going to Asia for his work, never to be seen again, their mother stayed with them for two more weeks, sharing bits of her history, enough to lure them into understanding there was much more to her than they knew. Then suddenly she left them, too.

The Moth welcomes shady company into their home. The Darter brings a string of women, none of whom last long. The teens are left alone, sometimes for days.

Nathaniel discovers their mother's trunk is in the house. She had not left to join her husband. And The Moth wasn't talking. "He was brilliant," The Moth says of their father, "but he was not stable." Both parents are strangers to the teens.

Over the next years, Nathaniel lives in a complicated and uncertain world, accompanying The Darter on nighttime trips that are perhaps criminal activities, and working odd jobs during the day. He has a secret liaison with a girl in empty houses.

Years later, Nathaniel is approached to work in a government position that allows him access to files which he plumbs for information about his mother's war-related work. He visits people from his past. He pieces together who his mother truly was, the life she kept secret, the fear she lived with, and the lover who brought her into a world of danger.

Warlight is about a man's search for his mother, the story of the deeply etched marks left by a lost childhood, and an exploration of the stories we weave together just to survive.

I received a free ebook from First to Read.
★ ★ ★ ☆ ☆
mallori
Having recently read The Pilot's Wife, by the same
author, I expected more from this novel and had to
force myself to finsh it. The Pilot's Wife was much
better. Two children abandoned by their parents
in wartime England sounded like the intro to a great
read, but it wasn't, for me.
★ ★ ☆ ☆ ☆
stephen terrell
At 86% of the way through this novel (kindle purchase) there was this passage:

"On an upper floor he watches her silhouette move against the luminous windows of the building as if she were being passed by a lit train. Then she is standing in front of a great map of France with its thousand churches, just as he once imagined she would, so this feels like it is a replica of an earlier desire in him. Those maps always oppressive with faith, as if the only purpose in life was to journey from one church altar to another rather than cross the meticulous blue of a river to reach a distant friend. He prefers older maps that are cityless, marked only by contour lines so they can even now be used for accurate reconnaissance."

I can not but think this entire novel was a contrivance so that the author could expound on his distaste for the Faith of the Fathers of France/Europe. That is fine. One is entitles to opinions and also free to build a book around it. But, for so so so much of this book i was hoping to get to some point, some meaning or some cresendo. It never came AND i had to pay/read way too much to be, as a person who does not feel "always oppressive with faith" and who would - and has - cross an ocean to go to church altars because i still have that freedom and they havent been destroyed by an oppressive secular ideology or violent destructive religion yet

"Opressive faith", and let us be honest, it is usually Christianity that is portrayed as such, is such a tired and over-used backdrop of contemporary fiction. The writer lacks respect for the Faith that, by pointing to it at all is using that faith make a living.

Additionally, none of his characters had any formal metaphysical belief. They believed in themselves and what appeared to be communism without naming it and their lives were really crummy and flat. Boring book.
★ ★ ★ ★ ☆
wahida
This is a difficult review to write in that I have such mixed emotions about this novel that was a selection for my book club. It is undeniable that the author successfully develops the personality and character of a wide range of actors in the book, and this includes one cross-dresser. It remains difficult for me to believe that such individuals could actually survive successfully in the Old West or in the border states but there is some evidence that this is the case on a limited scale. My impression of the novel is also affected by the fact that I have little interest in the Old West in general except from the perspective of Manifest Destiny and how that played out, including by the dispossessing of Native American tribes of their land and livelihood. The author does a pretty good job of bringing these issues to light. That said, I found the book, in spite of its positive attributes, a difficult read although I acknowledge that this in part may be a reflection of my own personal interests and lack thereof.
★ ★ ★ ★ ☆
lisa clarke
Novels about the experience of war often feature decimated landscapes and horrific violence. They also may focus on loss and alienation, trauma and disillusionment. In WARLIGHT, Michael Ondaatje eschews the first in favor of the second as he tells the story of a man grappling with the way World War II changed his family and the shadowy and unusual dangers they faced.

In 1945 London, when he was just 14 years old, Nathaniel Williams' parents left him and his 16-year-old sister, Rachel, in the care of a stranger nicknamed The Moth while they went to Singapore for a year. There is little about their parents' absence that makes sense, but Nathaniel and Rachel do their best to adjust and even come to trust and rely on The Moth and another enigmatic figure they call The Darter. The children hear nothing from their parents and settle into the strange rhythm of life with the men and women who come and go from their home.

The siblings pull away from each other: Rachel to her interest in theater, and Nathaniel to his first love, a teenage girl named Agnes. One winter night, the facade of domestic peace is destroyed when an attempted kidnapping ends in tragedy. It is on this night that their mother, Rose, returns to their lives. Still, it will be over a decade before Nathaniel learns where she went and why, and who The Moth and The Darter really were.

As a young adult, parentless and lacking any real relationship with his sister, Nathaniel finds himself working for the government in a capacity that allows him to learn about his mother's wartime work. He has little to go on, as Rose's work was classified and his knowledge about her is ephemeral. But to understand his abandonment, his formative time with The Moth and The Darter, his sister's distance, and his mother's life and death, Nathaniel continues to seek out and imagine answers to his questions.

For Nathaniel and the others, the war is not primarily about bombs and combat, though they experience violence and loss of their own. The war sets the stage for intrigue and work that can never be fully known by these two children so dramatically impacted. Nathaniel and Rachel not only must survive the war as those around them did, but also must navigate waters muddied by their parents and by the unusual men and women sent to watch over them. These characters embody types that could have become cartoonish at the pen of a lesser writer. Thankfully, Ondaatje presents them with nuance and care.

Ondaatje's prose is highly literary. Slow at times but always lovely and thoughtful, WARLIGHT takes some time to coalesce. The first part of the novel, which tells of the time the siblings spent apart from their mother, carefully moves toward what in hindsight seems to be an inevitable event. The latter sections, where Nathaniel is trying to piece together the story of his family and the mystery of his mother, are more successful and give belated foundation to the earlier parts. As if by the titular warlights, Nathaniel's story is guided by just the occasional scrap of information --- hazy and obscure. His mother intended to protect him, but her methods meant that he always lacked the necessary illumination and that his own story remained dark and dimly lit, even to himself.

WARLIGHT is a beautiful book, yet readers may share Nathaniel's frustrations as he searches for his unknowable mother.

Reviewed by Sarah Rachel Egelman
★ ★ ☆ ☆ ☆
lee greenwood
In the aftermath of WWII 14-year-old Nathaniel and his sister are left in the care of a mysterious man they nickname The Moth and his possibly criminal cohorts. Warlight follows Nathaniel's adventures with this eccentric lot and his efforts to discover why his mother seemingly abandoned him.

This coming of age story is unfortunately a disjointed and at times confusing novel. During most of the book we're told his mother was involved with a secret government agency and that Nathaniel has heard stories about her war service. But these are only vague references for such a key plot point and we never get to hear those stories or discover their source.

Warlight (Knopf, digital galley) was written by Michael Onjaaatje, who also wrote The English Patient, which was turned into a movie. His latest effort, however, is an opaque and enigmatic book that leaves too many questions unanswered.
★ ★ ★ ★ ☆
gravitysmiles
By chance, I read this new Ondaatje novel just after Alan Hollingshurst's "Sparsholt Affair" and couldn't avoid marveling at the parallels that pop up as the stories both seem to spring from Britain's war years and follow the separate paths of parents and offspring. Both novels are rich with wonderfully drawn secondary characters that provide the oxygen for the principals to operate in. There are plenty of differences in the books, of course, but timing leads me to those first impressions and observations.

"Warlight" is unique and wonderful enough to stand on its own. The rather shocking beginning has two children--young teens--being more or less abandoned by their well-educated, middle-class parents for ostensibly sound reasons, that turn out to be bogus after all. The great bulk of the novel is the quest to find the real reasons why responsible people would turn their kids--however temporarily--over to dubious guardians. The answers that eventually are revealed are both understandable and patently unacceptable (to modern sensibilities, at least) But this was also a period when well off Brits were commonly sending their children off to boarding schools at rather tender ages--so maybe the whole scenario is not quite as shocking as it appears initially.

In an event, this is a thoroughly engaging saga told by a master wordsmith. A very good read.
★ ★ ★ ★ ★
kyle clark
WARLIGHT: A novel – by author Michael Ondaatje is an extraordinary story. The writing is crisp, clear, elegant, and captures the imagination with its intrigue. You won't want to put the book down. You may even wish to it read in a single setting, but don't, take your time. Enjoy the work of a master writer, one who knows his craft well, and of a master storyteller who engages you to the fullest.
★ ★ ★ ★ ☆
henry
Beautiful prose and a quirky premise for me is nearly always a terrific read. Michael Ondaatje's new novel though impressed me as no more than pretty good. The premise of the story--two teenage kids left with a family friend and "guardian" as parents decamp for Singapore is very promising. Old enough to cope but still young enough to feel abandoned, Nathaniel Williams and sister Rachel are not so much cared for as casually monitored by two terrifically shady characters, The Moth and The Darter. Enigmatic, definitely raffish and probably criminal they are a peculiar choice of company. When Rachel discovers their mother's packed trunk hidden in the basement her children realize they have not only been abandoned, they have been betrayed. Both act out in different but entirely believable ways.

The first part of the book is by far the best. The author sets off post-war London well, recreating the time and mood with seeming effortless ease. In addition to The Moth and Darter there are other delightful small characters--Agnes Street and Olive the Eth-no-graph-er (it's supposed to be pronounced that way) are absolutely marvelous. Much less so were the main characters, and that is my biggest problem with Warlight. Rachel is understandably withdrawn. Strangely, her feelings and inner thoughts are rarely shared or expressed. Nathaniel is average to the point of tedium His brief forays into the demi-monde have all the excitement of a class trip to the National Portrait Gallery. Occasionally he comes to life which is all the more frustrating, creating a feeling of an opportunity lost.

There's a good deal of musing about the same situation impacting people very differently; what really holds families together; what ties siblings to each other. All very interesting and thought-provoking. Hardly riveting or emotionally engaging. There's enough that's good about Warlight to make it worth a read. Be prepared to feel rather disengaged or distant from the protagonists.
★ ★ ★ ★ ☆
viral
Warlight is Michael Ondaatje's latest offering to the literary fiction genre. It is many things at once—a poignant coming of age story, a vivid glimpse into post-war life, an ode to the fraught thorniness of family, and a collection of detailed character studies. The gist of the story can be summed up with the protagonist's observation: "The lost sequence in a life, they say, is the thing we always search out."

Mr. Ondaatje is known for his nonlinear storytelling and his stunning prose, and in this tale, he showed his mastery of both. His chiaroscuro style is an echo of the overarching theme: some people will always be unknowable to us, even those with whom we should feel the closest, and oft times there are no answers to the unanswered questions of our lives. The writing itself is richly poetic, elegant and eloquent, lyrical and sophisticated, subtle and yet keenly, pointedly observant.

This is a tale of secrets and loss, mothers and sons, and the stories we tell ourselves to cope with lost childhood. There is no arguing that Mr. Ondaatje is a master craftsman. He is a tremendous talent, but he does not quite write books that are a pleasure to read. This book left me with the same impression his other work has, with an intense feeling of disquiet. But perhaps that is the point.

Highly recommended for fans of literary fiction in a historical setting
★ ★ ★ ★ ★
jessy
I heard a snippet of the author interviewed on NPR radio and was immediately intrigued. Ondaatje spoke of the first line in his book, and what a hook, aside from that, the line is brilliant! I went home and purchased the book and savored it as I read each evening. In a nutshell, if I may a cliche, the book is magnificent! The characters are so well formed and I easily fell in love with all of them, including and especially The Darter and The Moth and Olive. I make up names of endearment for those people I like, even some I dislike, so I could totally relate to these chosen pet names of the characters. The hero's, Nathaniel's, journey is a rich landscape filled with a history in England and Europe that I knew very little of. I loved how the author uses this very real canvas to paint this story. I had a feeling about how the book would end right from the beginning (despite what the author said in his interview, that he had no idea where the story would take him), and I had an idea about who the mother was, but as I read I left those thoughts behind because it just didn't matter to the story and my experience of it. I was not disappointed by the ending, thought it poignant. (That the actions of others affects the lives of those they touch, some in more important ways, some more destructive.) With literary fiction, it's not just character growth and description that we seek (to patch together what is missing in our lives), there is also a sadness that lingers long after the book is closed.

Well done, Michael!
★ ★ ★ ☆ ☆
abby
Book Review: Warlight
Author Michael Ondaatje
Publisher: Knopf
Publication Date: May 8, 2018
Review Date: July 30, 2018

I realize that I'm a bit late writing this review, but perhaps it will still be of interest to those who haven't decided to read Warlight yet.

I'm going to take the store's description of this story, as I'm hard put to say what it was about:

"From the internationally acclaimed, best-selling author of The English Patient: a mesmerizing new novel that tells a dramatic story set in the decade after World War II through the lives of a small group of unexpected characters and two teenagers whose lives are indelibly shaped by their unwitting involvement."

It's always difficult and uncomfortable for me to post a review for an acclaimed author that is not a rave review. I've had the same experience with books by famous authors such as Salman Rushdie and Rachel Cusk.

Mesmerizing is NOT what I would call this novel. It was a hard slog for me. It seemed long and endless. I had a difficult time discerning a clear plot. This seems to be a trend in current literary fiction. Endless description of the the characters lives and actions. Page after page of descriptive minutiae. This is the very reason I chose to pluck a description from the store, because I had a hard time parsing out a plot.

I think it may just be personal preference. It's just not a writing style that captures me. Part of the issue with this book, was that it mostly took place in England, and in the English countryside at that. Not something I'm terribly familiar with or interested in.

One thing I did learn is the degree to which World War II actually continued in the background in Europe after 1945, intelligence personnel still fighting the fight. That became clear in the course of the book.

I also realized more clearly how much the English people, especially Londoners, suffered during World War II.

To be honest, I was bored to tears by the book, and would have stopped reading about 30% of the way through, except I felt compelled to finish so that I could write this review.

It was one of the most painful reads of my life. I can only think it's my capacity as a reader, and not the fault of the author. The English Patient is one of my favorite books.

So, if you struggle with a lack of plot, with excessive description that does nothing to drive the plot, I suggest you pass this one.

If you are interested in the English countryside, descriptive writing, World War II, spies and intelligence activities, and family dynamics, you may enjoy Warlight.

For myself, I give Warlight 3 stars. Your reading opinion may vary.
★ ★ ★ ★ ★
mhbright
"I know how to fill in a story from a grain of sand or a fragment of discovered truth."

Ontaadje's masterpiece, WARLIGHT, is thick with themes and extended metaphors, many that are shared in his oeuvre, such as double lives; identity; parent-child bonds; criminal behaviors; memories; loss; the influence of strangers; the impact of war; disappearances; invisibility; forbidden trysts; fact vs. fiction; fact vs. truth; invocations; revocations; and others too numerous to mention without writing a dissertation. He is also a poet, which is evident in his peerless prose, his talent to give passages breadth beyond its edges, and collapse time, fusing the past and present to a distilled point, or an infinite one. WARLIGHT is his finest, most mature and polished work.

"We find ourselves in a 'collage' in which nothing has moved into the past and no wounds have healed with time, in which everything is present, open and bitter, in which everything coexists contiguously…" This, to me, underscores the author's storytelling style and fully realized achievement. Ontaadje delivers a profound story of storytelling.

It is post-war London, 1945, and twelve-year-old Nathanial (Stitch) and his fourteen-year-old sister, Rachel (Wren) are left by their parents in the care of "The Moth", Walter. "Ours was a family with a habit for nicknames, which also means it was a family of disguises." Their parents are ostensibly going to Singapore as part of their father's promotion, and the children soon lose the pattern of family decorum, as is noted in the first line of the novel, …"and left us in the care of two men who may have been criminals." Nathaniel and Rachel feel abandoned by their parents, and navigate through adolescence without ballast.

The Moth is a secretive presence in the house who periodically disappears for a few days at a time—"He was a man of many doors"—and soon others drift over, also, men and women of various eccentricities and serendipities. Nathaniel crosses the Rubicon into early adulthood by one especial guest, a former welterweight called "The Pimlico Darter," who takes Nathaniel on adventures tinged with danger and transgression, involving greyhounds, mussel boats, and inscrutable deliveries. Moreover, The Moth sets Nathaniel up with entry level jobs at a hotel, where he meets a waitress who steals his heart.

The reader will delightfully discover these adventures on his or her own, the mystery and uncertainty of adolescence. WARLIGHT appears to be the beginnings of a picaresque novel. But, with Ondaatje, you know you will soon enter territory both melancholy and profound. Nathaniel's exciting adventures are rife with contrasts--the pervasive loss that the siblings feel in their separate ways, and the stark landscape of postwar ruin: "There were parts of the city where you saw no one, only a few children, walking solitary, listless as small ghosts. It was a time of war ghosts and grey, unlit buildings, even at night…"

But with everything already said in my review, I believe that the true scaffolding of this novel is something the author often plays with—the interplay of fact/memoir and fiction. In Cat's Table, he even named the protagonist Michael, and wrote a disclaimer at the end that the book was fiction. WARLIGHT, though, is not a story of the author's life, but rather the narrator, Nathaniel's (he narrates most of the novel)—fiction through memoir through fiction through memoir, weaving throughout the novel.

The fusion of memoir and fiction begins in part one, but is most evident in part two, when Nathaniel is twenty-nine, (and working in his mother's old trade, but from more of a distance). I wouldn't call him unreliable, either, as he regularly signaled to the reader when he was recalling and when he was conjuring.

"When you write a memoir…you need to be in an orphan state. So what is missing in you, and the things you have grown cautious and hesitant about, will come almost casually to you. 'A Memoir is the lost inheritance,' you realize, so that during this time you must learn how and where to look. In the resulting self-portraiture everything will rhyme, because everything has been reflected."

Ontaadje exquisitely shapes the turf between adolescence and adulthood, where the theme of duplicity and recollection, both true and false, dovetail his contiguous line between memoir and fiction, or autofiction. It was less of Nathaniel attempting to recall his youth as was his urgent need to know himself, and his ghosts, and especially his mother. "If a gesture was flung away in the past, you now see it in the possession of another. So I believed something in my mother must rhyme in me. She in her small hall of mirrors and I in mine."

Nathaniel's desire to mine the past is manifested through Ontaadje's various motifs of identity/self, and the vestigial symbiosis of the boy/man to his enigmatic mother, fostered by neglect, duplicity, and secrets. His prose often rejects the linear in favor of the (im)perceptible. "I think it was becoming clear that it was not just my mother's past that had become buried and anonymous. I felt I too had disappeared. I had lost my youth."

Nathaniel was searching for who he was supposed to become, and attempting to qualify the person he is now, by braiding his memoir with his acute imagination, in order to arrive at an emotional truth, if not an historical one. The distance between past and present has collapsed in the vault of memories and meaning. "There are times these years later, as I write all this down, when I feel as if I do so by candlelight. As if I cannot see what is taking place in the dark beyond the movement of this pencil. These feel like moments without context."

My review is already too long; please excuse my impassioned need to examine and share. There's just so much in this spare, stark narrative that captivated my reader's heart. Ontaadje is not just a reader's writer, but also a writer's writer. There are no false moments or words in WARLIGHT, and no excess, either. The boy, adrift from a rightful intimacy, becomes a careful observer, and finally the adult "autofiction" writer. It will undoubtedly be my #1 novel of the year, and hopefully the Booker committee's, also.
★ ★ ★ ★ ☆
nawar taha
The year is 1945 in wartime London. Fourteen year old Nathaniel and his older sister, Rachel, know that this will mean huge changed in their family. Their parents are going to a posting overseas and they will remain behind, going to school and being supervised by their lodger whom they have nicknamed The Moth.

The children rebel at living in their schools and soon manage to come home where The Moth's supervision is less than parental. The children discover their mother's luggage in the basement, putting the lie to the fiction of an overseas posting. The Moth is surrounded by an intriguing cast of characters, most of whom lead shadowy lives. These become the children's mentors and they accompany them on many tasks, most of which seem to be criminal. There is no word from their parents and the children start to wonder if there is not something horrible going on that no one wants to tell them.

Years later, Nathaniel looks back on this time as an adult, trying to piece together the facts he knows with what was really happening behind the scenes. Why did his mother eventually reappear as quickly as she left, still with no explanations and with no mention of his father? What happened to the Moth? Why does his mother believe that the children and she are in terrible danger? As Nathaniel slowly peels back the layers of secrecy that hid the truth from him for years, the events of his life take on a different meaning.

Michael Ondaatje will always be thought of first as the author of The English Patient. This book has some of the same strengths; a misty remembrance of past events, strong characters, hints of a love that overshadows all else. It demonstrates without preaching the integral role that parents take in a child's life and the necessity for knowing the truth about the events that make up a life. This book is recommended for readers of literary fiction.
★ ★ ★ ★ ☆
melanie harrell
It's an enigma wrapped in a mystery—or is it the other way around? However you look at Michael Ondaatje's latest book Warlight it's a compelling story about a puzzling set of relationships. The story is set in London right after the Second World War. When 14-year-old Nathaniel and his 16-year-old sister Rachel are informed by their parents that work will be taking them far away to Singapore, they are stunned to learn they will be left behind in the care of a vague family friend they call "The Mole". Feeling abandoned, the young people become increasingly confused when they find their mother's fully packed trunk still in the basement after she leaves. Where is she? Why did she not take them?

Life for Nate and Rachael soon becomes filled with a strange and nefarious assortment of characters. The Mole, who supposedly worked as an air-raid warden on the roof of the Grosvenor Hotel resumes his pre-war duties as catering manager and is often absent, leaving the siblings to fend for themselves. An odd assortment of people begin frequenting their home and before long, Nate and Rachel become involved in strange adventures. Piecing together fragments of information they pick up along the way, Nate realizes his mother is involved in what appears to be covert intelligence work for the government, a continuation of her war work.

Thanks to The Mole, Nate gets part-time work after school and on weekends in the hotel kitchen and has a romantic affair with another teenaged hotel employee known as Agnes. A shady character called "The Darter" who was once a prize-winning boxer and possible criminal becomes a regular in their lives. He takes Nate along on his mysterious nightly runs smuggling illegal greyhounds and other secret cargo on a barge up the Thames River during dark London nights.

Ondaatje has a keen knowledge of London and its wartime buildings. It's a treat to follow the observations of Nathaniel as he accompanies The Darter around the city. His sister becomes increasingly less visible until a dramatic event changes the course of their lives. The author is a skilled wordsmith and I was totally engaged in the writing, the psychology of the characters and the progression of their lives. I was a teensy bit disappointed in how it wrapped up but that's just me. I'd rate it 8 out of 10.
★ ★ ★ ★ ★
william dooling
Warlight isn't a word but we understand it is where things are dimly lit, shadowy, hard to make out, unreliable. This is a story that reveals itself in flashes and shadows. Nathaniel attempts to retrieve his childhood — a series of puzzling shadows, half light, where things aren't as they seem. There is sleight of hand, flashes of fantasy, or perhaps he's just dreaming. Memory is fleeting, but it is also fragmented and unreliable. A child is not told exactly what is happening, perhaps to protect him, or in neglect. Warlight reads as a boy's own adventure, a coming-of-age story (not unlike the brilliant The Cat's Table, but better), a spy story, a mystery. In parts it is a childhood that every boy may fantasize about — freedom from parents, characters like The Moth and The Darter, river adventures, greyhound racing, smuggling, the family who lived on the roof — all the elements of an Enid Blyton Adventure or Oliver Twist with Fagin and the gang. But it's also a story of betrayal, of war and deception, of outwitting and outplaying. It is about trying to find the truth, the broken threads, the bits that wind their way holding some parts together. Warlight is about longing, about memory; trying to capture it and find identity, looking back at the fleeting images, trying to grasp ways that help us find our way to who we are. Nathaniel and Rachel, abandoned by their parents, left to their own devices, see who survives and what they become. Like the empty beaches planted with bombs to discourage German invaders, some plants thrive being left alone; the wild sea peas that hadn't been seen for years. Nathaniel is a sea pea but Rachel withers.
The author is Canadian and yet he seems to know London intimately. The details of the city, of the night city London was during the war, the ancient waterways, the rivers and harbours are all beautifully portrayed. He depicts the marshlands, the fauna and flora with great precision.
Some of the scenes will stay with me for a long time — the scene with the greyhounds and Agnes one night in the dark empty house, the boy who climbed roofs, steeples as an obsession.
Somewhere Nathaniel says he knows how to fill a story from a grain of sand. Clearly Michael Ondaatje knows this too.
★ ★ ★ ★ ☆
lorene
As I listened to this novel, I think that the audio of this novel enhanced it. As the narrator presented the tale, his tone added depth to the narration and I felt a darkness covering the whole novel. Since I am a huge fan of historical fiction, I really enjoyed this novel. I immediately got caught up in the lives of Rachel and Nathaniel and the mystery surrounding their family and the war.

I was intrigued with The Moth. The Moth, what a name. When Rachel's and Nathaniel's parents took off, they left their children in the care of a man the children called The Moth. I had a few questions, right from the beginning. First, who was this man? And then, what was so important that both parents had to leave and they couldn't take their children?

I found The Moth to be an individual who cared deeply about the children but who had business of his own to do while caring for the children. The Moth, a mysterious man, brought many stealthy individuals into the children's lives while he cared for them. I could understand the children's excitement when they started working the dogs for them, but I wondered what would happen, if something went wrong.

Rachel and Nathaniel were curious about the disappearance of their parents as they stayed with The Moth. It seemed to me, that Nathaniel was more interested than Rachel in his parent's whereabouts.

As the novel jumps forward in time, we find Nathaniel getting an opportunity to work for the Intelligence Service. With restricted documents within reach, Nathaniel ceases this opportunity to do some research of his own, on his parents, especially his mother. Nathaniel is trying to piece together their lives. It was time-consuming but, in the end, Nathaniel finds exactly what he is looking for. And, Nathaniel helps answer a question for me.

There were times I thought the novel dragged on a bit but I enjoyed the narrator's voice and I never thought about quitting. I liked how Nathaniel dug into the lives of his parents, his inquiry and tact. I think his mother led quite an incredible life.
★ ★ ★ ★ ★
jamie dornfeld
Loved it! Some of Michael Ondaatje's books are more readable than others, but I found this one to be poetic and readable. It is literary fiction. Either you like that or you don't. If you don't, no reason to give it one star. You don't read this as a thrilling page turner, but rather to be immersed in post World War II Britain, and its landscape and characters. Some beautiful lines to think about. It is probably one of the more atmospheric novels I've read about the time period. It's a quiet book, but satisfying, I think. There's a twist at the end, too!
★ ★ ★ ★ ★
yolly
Breathtaking in scope; Warlight captures a host of secret borders separating war and peace; childhood and adulthood, all told in Ondaatje's signature style of slipping between thoughts and reality in the past and present. The present always brings startling revelations. This is literary fiction at its best: complex, intricately woven tales interwove like fine lace with patterns difficult to discern without a second look. This is a book which must be reread for all the fine details that only gain meaning in time. I am sorry for all the bad reviews. The pieces of the story do fit together. There is a resolution, but it is subtle and discernible only with careful consideration. Simply beautiful, thought-provoking and sometimes even magical in its ability to capture an emotional no-man's land.
★ ★ ★ ★ ☆
becky ranks
Rating: 4.0/5.0

A Man Booker Prize 2018 Nominee. Warlight is the story from Nathaniel's perspective. The story is told from his perspective in two different periods of his life. The first is in 1945 where he and his sister Rachel are left by his parents in England with two strange men. And the second is many years later in his adulthood (at the age of 28) where he tries to find the truth about his mother Rose William and her role during and post the war back then.

The book has a rich atmosphere of the war. However, I felt the plot was not focused. What I mean here is that usually, books focus on one main subject and add to that several smaller side subjects or plots. But in Warlight I felt there were many subjects discussed but none were focused on (or at least as much as I have desired). Towards the second half of the book though there was more focus on finding the role of the mother but again that was with other side stories. The story takes time to unravel so the reader needs to be patient a bit to feel the impact the author has intended.

Honestly, what differentiates this book from the other nominated books for the Booker prize is the beautiful writing. This was one thing that really stood out for me. The details were given about the characters and their vulnerabilities were impressive. This is definitely my favorite so far from what I have read. I just wish the plot was more focused, it would have made this book 5 stars for me.

I have to go with a strong 4.0 stars out of 5.0.
★ ★ ★ ★ ★
melanie
Michael Ondaatje's new novel is set in England in the aftermath of World War II, in the secretive world of British intelligence agents. Among them there is the sense that the war is not really over, but lives on in an environment of secrecy, dark deeds, and vengefulness. The novel centers on Nathaniel and his sister Rachel, who are inexplicably abandoned by their parents, as teenagers, and left in the care of strangers whose identities and connections to them they don't understand. Throughout the book, Nathaniel attempts to piece together the broken fragments of their family history, their mother and her role during the war, the identity of the strangers who cared for him--and consequently to piece together his own identity. Among the strangers who shape his life: the Moth, who resides with them in their family home; the Darter, who leads Nathaniel into an underworld of illicit greyhound smuggling on the river system surrounding London. The teenage Nathaniel relishes these nighttime adventures on barges and trucks that weave unerringly through the streets of London, much like during wartime. Meanwhile, a girl he meets at one of his first jobs, Agnes, leads him on adventures of a different kind in the rooms of empty, for-sale homes in London.

After a dangerous attack on the two siblings, their mother abruptly reappears and removes them from this life of adventure and uncertainty. Much later, as an adult, Nathaniel continues his efforts to unravel his mother's life and his own, now through his job in the archives of the intelligence service. What emerges is a picture of a strong woman, shaped by her childhood in Suffolk, by her compatriots in the intelligence service, and by the will to be involved as the war unfolds. Taking on a necessarily secret identity, Rose becomes a woman who is unknowable, even by her children. As she states when questioned about her role in the war, "My sins are various" (p. 225). Nathaniel, too, is wrapped in secrecy, as is the novel as a whole. The largely first-person narrative is both analytical and sensuous; both revealing and concealing. It is particularly attentive to the muffled nighttime atmosphere; the mysterious sounds of birds and animals; the labyrinthine rivers, streets, and war-time maps that seem to encompass the hidden and inaccessible layers of the past. Like an archaeologist, in this novel Ondaatje excavates the unknowable shards of time, place, and persons. This is a novel that must be read through to the last sentence, in order to begin to see the fragments put together. By turns perplexed and enthralled, in the end I was deeply moved. - Author, Pachacuti: World Overturned
★ ★ ★ ☆ ☆
luana fortes miranda
Nathaniel, the narrator of Warlight, unravels the mystery of his mother in Post-War England, He is--like so many first person narrators
--an extraordinary writer. He's also--again like so many first-person narrators--better at writing well than revealing a vulnerable, emotionally complex character or allowing the reader to take leaps of imagination with him. In reading Warlight, I found it easier to admire Ondaatje-the-writer than immerse myself in the story.

Much of the novel is told as Nathaniel's memory of a time when his elusive mother disappeared. His constant use of memory creates a kind of gauze between the writer and the reader and often swathes the narrative in nostalgia. If the subject of this novel were memory itself, Warlight might become a neo-Proustian adventure. Similarly, if the distance of memory told us something about the character, it could be compelling. But Nathaniel is a reliable first-person narrator who bears the burden of telling a story while being an actor in it.

The trope of memory can make it easy for a writer to avoid the heavy-lifting of vivid scenes and effective sequences and Ondaatje falls into these traps. For example: In Warlight, it turns out that the children followed the elusive mother in London on an ordinary day, two weeks before she left. If this were included before her leave-taking, particularly as a scene, it would bring us closer to the children and their sense of mystery about the mother.. But it's embedded later as part of a a general memory and can only make the reader wonder what the children were feeling.

Ondaatje has a dazzling imagination. But it doesn't slow down to include the reader here.. For example: "The house felt more like a night zoo, with moles and jackdaws and shambling beasts who happened to be chess players, a gardener, a possible greyhound thief, a slow-moving opera singer." It would be far more fascinating to meet the chess player, the gardener, the possible greyhound thief, and the slow-moving opera singer first and then see how the house evolves into a night zoo with moles and jackdaws and shambling beasts. Put more simply: It would be more effective to *show* first and *tell* later. (For some reason Bruno Schulz comes to mind as a contrast: Schulz grounds the reader in concrete images before he takes imaginative leaps. This allows the reader to be a participant.)

Toward the end of the novel, Ondaatje abandons the original point of view--as if Ondaatje-the-magician-and-entertainer thrust aside Ondaatje-the-dazzling-writer. In terms of plot and tone, the shift is confusing. . At the same time, some characters became more vivid. I also admired this emergence of generosity.
★ ★ ★ ★ ★
elesa labanz
Warlight is defined as the ambient light that guided people during the London blackouts. Michael Ondaatje has aptly named his noir novel: the light on his subjects is at best shadowy. The narrator of this tale is a young teen who, with his older sister, was abandoned by his parents after the war. The father was sent to Singapore for a year to work. Nathaniel tells his story in retrospect, and the reveals are mysterious and sometimes scant.
Ondaatje dwells not only on the ravages of war but also the horrible collateral damage inflicted. In this case the scars were not just on war-torn London, but on the hearts of the two teenagers. Their parents left them under the supervision of their boarder, whom the children suspect of being a criminal. The characters who dropped in and out of their lives could have come from a Dickens novel. Their education was expanded far beyond their boarding schools' curriculums. And secrets begin to leak about their mother—where was she, why has she not come back?
The second half of this book is about Nathaniel as an adult, searching for the lost parts of his life. He goes to work for the government in a low-level job in British intelligence and begins trying to piece together his mother's story. His inner conflict with his mother maps his life and it darkens his ability to interact with others. Nathaniel is indeed collateral damage from war.
"You return to that earlier time armed with the present, no matter how dark that world was, you do not leave it unlit. You take your adult self with you. It is not to be a reliving, but a rewitnessing. Unless of course, you wish, like my sister, to damn and enact revenge on the whole pack of them."
This book is excellent on so many levels. Ondaatje's prose is lyrical, his metaphors sing. Give yourself time for this book, savor the sounds and smells, hear the birds and crickets, listen to the waves "scalloping" against the side of the boat. And empathize with the lives so broken.
★ ★ ★ ★ ☆
janine phan
I have not read The English Patient or any other of the author's novels. I did enjoy reading this novel. I think it was very well written and, as such, was easy to read. I also like that it had mostly short segments, with a number of short segments per chapter. On the down side, I kept waiting for things to happen, and only learned about 2/3rds through the book that it was not a happening type of book. It tells a story, but kind of in a discovery kind of way, as the son tries to piece together the life of his mother. It was a little disjointed as some of the characters that played a big part of the first part of the book were largely absent in the second part. But the overall effect of the book was that it made me think of an aspect of World War II that I really hadn't focused on before. There were people, I am sure, that lived this type of life, and I am sure there are many that never told their story. That is because the nature of their story was secretive, and they were ingrained with keeping secrets. For safety sake, if nothing else, but also because it is not something you can ever tout about yourself. So, the overall impact of the book, after finishing it, is that it is pretty compelling and thoughtful, much more so than had it been packed with action sequences. So, I enjoyed and book and would recommend it.
★ ★ ★ ★ ★
nyima
Warlight refers to that hazy twilight used by emergency vehicles and those that moved in the cloak and dagger world of WWII wartime blackouts. There is a mystique to the story, told by fourteen year old Nathaniel Williams whose parents have gone away and left he and his sister "... in the care of two men who may have been criminals." The reader, like Nathaniel, feels the plot is just outside his grasps, but if he continues to read that it will all come together and indeed, it does.

This story gave me a feel for the vast number of people, cogs, spies, network of individuals it must have taken for the Allies to have won the war. One person, under the cover of the night, the warlight, to do one task, to make it feasible for another to complete theirs, to make it possible for a message to be delivered for a plane, a ship, a person, to be in the right place at the right time. Just an unbelievably intricate web which could be broken with just one misstep by one person being in the wrong place at the wrong time. It leaves you breathless. #Warlight #NetGalley
★ ★ ★ ★ ★
kristen burke
Some of the best novels take readers to a different place and time and lead us to feel as if we are there in a vividly drawn setting alongside characters who are just like us and people we know. From the first pages of Michael Ondaatje's novel, Warlight, I felt like I was in London in 1945, and as I read each paragraph, I saw shadows and light alternating across the rubble of the war. While some of the characters are just like you and me, others were a bit quirkier, but all are complex and finely drawn. This novel is a thriller that will appeal to any reader who enjoys fine writing.

Rating: Five-star (I love it)
★ ★ ★ ☆ ☆
caress
I liked this book, but in a way there was too much of it. Too many secrets, too many people involved for no clear reasons and mostly too much drama anyway. It's not something I couldn't have expected from Ondaatje, but it still something that I am not able to appreciate so much.

Questo libro non mi é dispiaciuto, ma in qualche modo era eccessivo. Troppi segreti, troppi personaggi poco chiari e soprattutto troppo dramma. Non é che uno si potesse aspettare qualcosa di particolarmente di verso dall'autore ma in qualche modo, io non sono in grado di apprezzarlo come dovrei.

THANKS NETGALLEY FOR THE PREVIEW!
★ ★ ★ ☆ ☆
whitney
This is my first time reading Ondaatje's book and I am not loving it. It doesn't seem to have a plot or a tangible storyline. It is just a concoction of stories told by the main character, Nathaniel. Many of the characters introduced in the book never quite develop and weave in and out of the story so quickly that I wonder what role they actually play in the storyline. But duh... there is no storyline!
Though the book is written beautifully and has a poetic feel to it, I miss waiting for the climax or the turning point of the story. I am not sure if I would recommend it.
★ ★ ★ ★ ★
vemy
I just listened to Warlight, wonderfully read by Steve West, and was enthralled. Ondaatje sets up an array of piece parts, seemingly unrelated, and is masterful in pulling them together bit by bit into a full and compelling story. Along the way, he is thoroughly credible in evoking the atmosphere of those post-WWII days, the context of the Suffolk and other settings, the (then) shaded parts of British government service, and the cast of characters that peopled it. It quite took me back to my earlier days, all unknowing of such realities. I am grateful for that fresh perspective, and fully recommend a very satisfying read - or better yet, a listen.
★ ★ ★ ★ ☆
whitney
As with the English Patient, the first two thirds of this novel, although beautifully written, does seem to drag a bit. It is in the last third that this book takes on an an amazing brilliance of writing that brings out incredible emotions and depths of character. It acquires a sense of immediacy and urgency expressed by complex human interactions that linger with the reader. Anyone who has experienced relatives who survived the horrors of WWII will appreciate the intensity of this novel. Ordinary people doing extraordinary things under extraordinary circumstances.

Never ever walk by an elderly person, especially a relative, without taking the time to ask them about their tribulations during the war...you will most likely be greatly overwhelmed...
★ ★ ★ ★ ★
maiabasas
I loved this novel and I miss it now that I've finished it. The prose is beautiful, and I loved the sensibility of the book--its literary, memoiristic quality. I appreciated that it didn't go for high drama/plot so much as for richly-rendered characters and an unusual situation that was fascinating because of its originality. The book brought not only a time and place fully alive, but uncovered for me at least a little known part of the history surrounding WWII. Wonderful wonderful book!
★ ★ ★ ★ ☆
aren
Ondaatje provides an enthralling story set in England after the Second World War, hard to put down and one you would rather not end. The author plays games with the reader, providing insufficient and ambiguous information about them and the context as the story unfolds. The reader has to consider the missingness of characters, their actions behind the scenes and their intentions. As a geographer I always appreciate the use of map and mapping imagery in Ondaatje's work. Others have commented on his occasional overwritten passages but I find it refreshing after so many pedestrian offerings on the market.
★ ★ ★ ★ ★
gretchen kersten
WARLIGHT by Michael Ondaatje is a fog bound, unpredictable, moody, in-depth story of two children abandoned by their parents to the care of a cast of shady, post-war time British characters who come and go from their house in no particular order. This louche, rakish, often appealing group of foster parents seems to have the best interests of the children at heart, but we can never be sure. As the children grow, discoveries are made and mysteries are solved. This book is pure bliss, written by one of my favorite authors. Read this. . .
★ ★ ★ ★ ☆
patodruida
Ondaatje has written a moody atmospheric half mystery half memory piece as two teen siblings are left in the care of a family friend they hardly know as their Mother goes to join their Father on a job out of the country. Or so they've been told. Recounted by the boy, Nathaniel, much of the book is a compelling coming of age story as they grapple with where their parents have actually gone, and why. I was fully transfixed, never bored, and intrigued as the mystery began to unfold with a few surprises being held until literally the final pages.
★ ★ ☆ ☆ ☆
jesse prupas
Interesting only in parts, based on Ondaatje's occasionally beautiful paragraphs, but overall, a disappointment. Another coming of age story, tedious in parts, subtle or boring, as the reader will decide. I don't need a long, discontinuous story to act as a metaphor for something every adult already knows--that is, that life is complex, and that overall coherence and understanding is hard to come by. I like books that are emotionally involving, and this one, except in an abstract way, is not that book.
★ ★ ☆ ☆ ☆
brendan
The story expertly evokes a child's confusion as he and his sister exist in a dreamlike world. A foggy world that confounds the children and the reader. A cast of characters I might have enjoyed if I was not entirely frustrated. The stage is set for mystery but I grew weary of deciphering it.
★ ★ ★ ☆ ☆
julie parr
Like another review mentioned earlier, I was excited to get this, being a big fan of Ondaatje's earlier books...........but. Unfortunately, it was too confusing. Some of the characters were intriguing, but we're left dangling about what happened to them. Especially the really interesting ones. I think the author assumes we connect the dots better than we do. Our main character, Nathaniel, is narrating his life and, ultimately, we're left feeling that he's vapid and too self-pitying. And, his angst gets on one's nerves after a while. Didn't resonate with me.
★ ★ ☆ ☆ ☆
chiva
Quite disappointed. It was a very odd storyline and not believable at all. Some parts were unnecessarily distasteful. I didnt buy it, I loaned it from my local library. I expected more from this author. I skipped through several sections because they were so slow and I felt like I just wanted to be done with it.
★ ★ ★ ★ ★
dan deneal
This was a good story about a British young teenager whose parents leave him and his older sister during WW2. He is brought up by strangers in his home who involve him in daring and exciting petty crimes. The second half of the book makes everything clear, that his mother was a daring spy and adventurous intelligence operative during and after the war. The strange men who lived in the home were actually looking after the children. An interesting novel.
★ ★ ☆ ☆ ☆
aimee nezhukumatathil
OK, I get it, the narrator Nathaniel and his sister are left alone by a mother who we will learn later is a spy and a deserting father. What then happens is a series of revelations on what really happened in his life. Nathaniel has intimacy issues, got it. He spends his early adult learning he truth but alas without resolution. So for me, not a satisfying book. The retracing of the story line is also troublesome for me and at times just boring.
★ ★ ☆ ☆ ☆
mascanlon
A rough read. I kept picking it up at different times of the day....reading a chapter or two until my monkey mind flirted off and I realized I hadn't digested the last several pages. It just didn't hold my interest.... a third of the way into it and at this minute I couldn't tell you what it's about! I have stacks and stacks of books waiting for my attention, so if something is so difficult, I finally say "forget it" and donate it to the library.
★ ★ ☆ ☆ ☆
amani bahy
An enigmatic story featuring a lot of people with Asperger's Syndrome. The story is confusing, enigmatic, and puzzling. Intelligence gathering as a profession is presented as sacred as the priesthood performed by characters dedicated to their jobs at the expense of their personal lives. For what, exactly, it is not clear. Something about Tito and communists. Most of the descriptive detail is exasperating and skim worthy. I was glad when it ended with a not believable conclusion. Happy reading.
★ ★ ★ ★ ★
cynthia timoti
I loved this book for its gripping story, intriguing characters, its evocative description of post-war London and Suffolk, and the elegant, taut writing.

However, I would like to ask the other readers : Did I miss something, or was the disappearance of Nathaniel's father ("Mr. Williams") ever explained? Unless I missed something, the father disappeared a few pages into the book, and was never mentioned or heard from again. Even more strangely, I never got the impression that Nathaniel was even remotely interested in what happened to his father, instead devoting all of his time and energy to researching what had happened to his mother ("Rose Williams") during World War II. I, for one, would have liked to have known.

Otherwise, I thought it a brilliant book !
★ ★ ☆ ☆ ☆
joane
I really wanted to like this but just couldn't get into it. I gave up trying about 80 pages in. The writing felt as if every paragraph was carefully crafted to impress you with the authors wordsmithing. The result is a bunch of beautifully written prose and stagnant a story that fails to draw you in.
★ ★ ★ ☆ ☆
anais
Instead of being a spy, maybe help the characters? Some where in the spys mind jealousy comes up? Im fairly sure intentions were always to love and be loved. I still don't understand why the spy wants to hurt father? It's easier to sit and communicate in hopes to grow. If this character is wrong then maybe help find a solution?
★ ★ ★ ★ ☆
jacob earl
Beautifully written, with a plot and chronology that keeps you guessing until the very end. I was captivated from the very first line. "In 1945, our parents went away and left us in the care of two men who may have been criminals." How can one not continue after reading that? What defines criminal clearly varies with the perspectives of age and time. I will be thinking about this book for a long time.
★ ★ ★ ★ ★
satori
I loved this book. The writing is crisp, descriptive, and at times, with a twist of that lovely dry British humor. What a fountain of knowledge the author is and how much I learned from the book. He captures exactly the atmosphere of post world war 11 Britain.
★ ☆ ☆ ☆ ☆
crystal bryan
I very rarely give up on a novel, but I just could not bring myself to finish this book. I could find no connection with the characters and did not care for the story itself. The premise itself promised way more than the author delivered, with the book lacking a strong plot or developed characters. In a genre full of rich stories and compelling characters, Warlight just does not measure up.
★ ★ ★ ★ ☆
leo clark
Although this is the story of two children whose parents disappear, it's also the story of how ordinary citizens in Great Britain served their country--during and in the immediate aftermath of WWII. Those ordinary citizens took actions that were troubling, inspiring, and courageous. Some lived the rest of their lives in danger. I had no idea the "peace" after 1945 was so dangerously fragile. Well worth reading!
★ ★ ★ ★ ☆
deepak mehta
Loved the storyline and timeframe. Could not put it down, however, I was left with a question.. I do not want to give away part of the book, so I'll just wait until someone I know has read thr book also. Good read. Would recommend.Another time, another
★ ★ ★ ★ ★
elad
Ondaatje has captured the feelings of a youth, Nathaniel, abandoned by his parents during the war. In his youth he flounders and struggles to understand why and piece his story and their story together. Many interesting characters took him under their wing, but he was too naive to know their mission until later, in retrospect. Beautifully told by a master wordsmith.
★ ★ ★ ☆ ☆
paul holmlund
A well written novel with engaging prose. But my appreciation ends there. Characters are too mysterious and weakly developed, as though the author doesn't want to give too much away. That makes for a difficult read, but I slogged through to the end.
★ ★ ★ ☆ ☆
david mcgee
The premise & unravelling "mystery" were interesting. Though I can tell he's a very good writer, there's something about Ondaatje's prose that I just don't find engaging. Had the same problem with "The Cat's Table".
★ ★ ★ ☆ ☆
herocious herocious
This is a beautifully written story but one I had trouble enjoying. The characters were not especially likeable (perhaps intended that way) . I loved the English Patient but this story was just ok for me.
★ ★ ★ ★ ☆
david li
A book about a man's search for who his mother really was during and after WWII. It reads a little more like a series of short stories rather than one contiguous work, and thus feels a bit disjointed at times. But the prose is beautiful and the characters are well-drawn.
★ ★ ★ ★ ★
aly medina
Nathaniel and sister left with guardian by mother in WW11. As Nathaniel goes through life, with strange people coming in to his life, the reason begins to be revealed.
Excellent interweaving of people, and WW11 events, such as propaganda broadcasting,intrigue and betrayals.
★ ★ ☆ ☆ ☆
raul
The mother was certainly an enigma...and Ondaatje did absolutely nothing to enlighten the reader. Many a time I asked 'why' and was never given a reason. The ending slowly limped to no conclusion, no explanation for the mother's mystifying and seemingly robotic behavior. Incorrect alleged fact on page 280: ..."the Great Nitrator, in which nitroglycerin had been made for over two centuries." Nitroglycerin was first synthesized in 1847.
★ ★ ☆ ☆ ☆
mary regan
Got this one on audiobook at the library, thankfully.

Note to author. A series of coldly rendered reminiscences delivered in a rambling discursive manner without either the thread or urgency of STORY, makes your work tough to follow let alone enjoy. I'd say, back to school with ye but apparently you have enough of a readership hoodwinked into thinking what you're doing is hip as catnip, so I'll advise everyone to wait twenty years and see if you can find this stuff anywhere outside a pdf archive.

One star for writing in itself, which raises it above the level of the phone book.
★ ☆ ☆ ☆ ☆
serene lee
Based on my love for the English Patient, I ordered this book. I plowed through 100 pages before doing something I rarely do, toss it in the trash. Disjointed, confusing and light weight. Read The English Patient again instead of this book.
★ ☆ ☆ ☆ ☆
keepitshut
I was about to write "Just as boring as..." and I instantly forgot the name of the book/movie that won Best Picture and everyone groaned out jokes about how boring the book/movie was, and such is my opinion of this pointless journal. To be hackneyed in this review -- OMG -- could there be a more pointless, non-climactic, non-dramatic, borefest of a book? Oh yes, THE ENGLISH PATIENT! -- I remember now!

I don't need to say anymore, do I. Except, this great writer doesn't know what drama is. There. Done. Gave it to Goodwill. (Along with the David Duckovny nonsense and "The Girl Who Takes An Eye For An Eye", but those are different reviews, aren't they.
Please RateWarlight: A novel