The Art of Spirited Away
By Hayao Miyazaki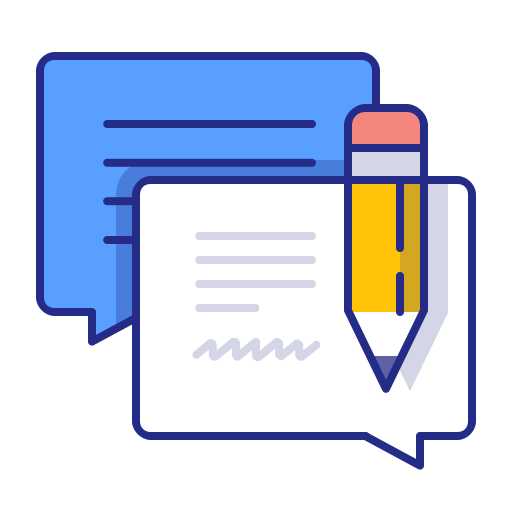 Total feedbacks: 26
★

★

★

★

★

★

★

★

★

☆

★

★

★

☆

☆

★

★

☆

☆

☆

★

☆

☆

☆

☆

Looking for The Art of Spirited Away in
PDF
? Check out Scribid.com

Audiobook
Check out Audiobooks.com
★ ★ ★ ★ ★
one fly chica
The book is absolutely gorgeous. It is brand new just like it is supposed to be. There is no scratches or anything on it. The art inside is grand too. Its like looking at still frames of the movie. The shipping for this book was great too. I got the book a day ahead of schedule. It surprised me to actually have it since it was supposed to come in today.
★ ★ ★ ★ ★
molly harts dens
This book is beyond amazing! I love the "Spirited Away" movie and the art in this book is gorgeous and the screen clips are beautiful. Once I decided to purchase this I also picked up the "Spirited Away" soundtrack. This is a must have if you are a true Miyazaki film fan or even just a big fan of the movie itself!
★ ★ ★ ★ ★
jenn kunz
Awesome book.

It's cool to see what part of scenes were done digitally and how the were layered in. Also cool to see what early concepts were for certain characters.

Definitely recomend it
★ ☆ ☆ ☆ ☆
kara harper
The book itself is decent, but there is a huge gash in the spine. I bought it as a gift so the cosmetic damage is embarrassing. The images inside are movie frames with no additional writing/information. I wouldn't buy this book for myself (even though I love the movie), but it does make an acceptable Christmas gift.
★ ★ ☆ ☆ ☆
barry bailey
If you're looking for some pretty pictures to flip through, then you'll like this book.

If you are a concept designer or illustrator looking for inspiration and guidance, then you shouldn't waste your money.

This book doesn't offer you much more than what you would get by just watching the movie. It mostly contains the final designs and artwork - half of which is taken directly from the finished film. The written commentary explains how the appearances of characters and scenes changed in the movie's development but no artwork is included to show the changes. (Actually, I lied, there are exactly two sketches that show differences from the movie: the original Zeniba and the original No Face designs)

20: the number of paragraphs from Takeshige and Ando that explain their thought processes. All other copy merely calls out what the image is.

# of pages per section:
30:watercolor concept sketches, limited to the first chapter
132: the main ART portion. includes commentary and character sketches but I would estimate the ratio of background painting to finished movie stills to be roughly 50:50
12: usage of digital technology
48: screenplay (the dialogue of the movie), last chapter

I love the movie but this book was a disappointment in both content and presentation.
★ ★ ★ ☆ ☆
sami mathews
I do not reccomment this book. I love everything Miyazaki, but this is just not a good "art of" book. The majority of the images in this book are just stills from the movie. There are only a few sketches, but it has minimal explanation and descriptions. You are better off just watching the movie and clicking pause a couple of times. There are a few pretty pictures, but mostly I'm disappointed with this book.
★ ★ ★ ★ ★
hugmewonnie
After watching "Spirited Away", I bought the art book companion as an impulse buy. However, now that I think about it, I find myself constantly turning through its pages, even more so than I watch the movie. Hayao Miyazaki created a masterpiece in "Spirited Away", set in a wonderland-esque realm - a Japanese Bath House for the gods and spirits of Japanese mythology. This guide takes its reader through the Miyazaki's creation with great artistic detail and intriguing notations and comments.
For those who have fallen in love with "Spirited Away", as I have, this book offers insight to the multi-layered plots and characters of the film. Readers are graced with early archetural diagrams and sketches of the film's settings, along with galleries of the breath-taking final products. Also, we are offered conceptual drawlings of the cast of characters, from the early images of Yubaba and her gigantic baby to some of the minor characters and apparitions: the No Face, the bouncing heads, Haku and the silver dragon, etc.
The art and designs are a treat for both young and old, whether you have seen the film or not. As an added bonus, the collection also offers the American screenplay dialogues and detailed descriptions of the Spirit World.
This is a must have for fans of the movie, fans of anime or fans of mythology and Asian folklore. Miyazaki's true gift is creating limitless images that spark the imagination. His work in this book rivals the original fantasies and concepts within Lewis Carroll's "Through the Looking Glass". There is nothing disappointing about it.
★ ★ ★ ★ ★
sally van haitsma
This is a large book that will take more than one look to completely enjoy the scope of Spirited Away. The book opens up with a introduction by the Master himself, Hayao Miyazaki, a small picture of him, and a large sketch of Chihiro with her parents who were turned into pigs. Mr. Miyazaki strives to make animation accessible to everyone, which he is highly noted for. He tries to bring all viewers, no matter of age or locale into his extraordinary storytelling.
After the introduction is a large chapter on watercolor pencil sketches and concept art, this chapter is full of character, architecture, and design sketches. This chapter will blow you away, if you love concept art.
The next chapter is concept art but it is the actual art used in the movie; backgrounds, characters, and paintings of the scenes used. Also cel art is shown. It also has information on thoughts of the animators. Like one page discusses the "color design based on red", why red was used, what it symbolizes etc. This is a huge chapter, so it is broken down into pieces like the Bathhouse, The Frog Men, Haku etc. Each character or element is discussed.
The last chapter discusses computer generated art, its place in the making of the film, and how they created certain elements in the film. Remember every chapter is full of art and inspiration. The book is so well created, you can cut some of the art out and frame it!
Last but not least is the total script to Spirited Away! So you can follow along while you are watching the film.
Viz did a tremendous job on this book, and it will be a collectors item on your bookshelf!
★ ★ ★ ★ ★
kelly williams
This is similar in most respects to the other Studio Library titles. This particular title is 240 pages. It is hardback with no dust cover, and like the other titles features beautiful artwork, printing and good paper stock.

The book is divided into the following chapters:

Introduction by Hayao Miyazaki
Hayao Miyazaki Concept Sketch Collection
Concept Art, Backgrounds, Character Designs
The Making of Computer Graphic Digital Images
Screenplay
Production Credits

If you know about Kazuo Oga then you know he was specifically requested by Miyazaki for the opening forest sequence. It was a real treat to see his work if you are a fan of his.

This is really a gorgeous book and I highly recommend it.
★ ★ ★ ★ ☆
jonna
I'm just a fan of Miyazaki in general and as an aspiring artist (by hobby only), I'm always interested in the art of anime films. This is a good collection item if you're into that sort of thing but it's not the best to learn to draw his style. I want to say that Miyazaki will always be Miyazaki and each artist should be true to his/her own form, but it's a good way to start and get used to seeing how an anime film may be started from just simple drawings.
★ ★ ★ ★ ★
phoebe p
I've had this book for a long time just thought I would write a review for it finally. I'm a huge animation film fanatic so of course I enjoy Ghibli works they are among my favorite. I've been slowly collecting books relating to their films and art. This is by far my favorite movie and art book I own. I a lot of other reviewers have noted the contents so I won't go into that but the art is nothing short of amazing. Many of these books will probably not be published again so buying now is a good idea. You can still find this here or other second hand sites for not much above retail. If you are a fan do not hesitate this will be gone and the prices will skyrocket. Enjoy!
★ ★ ★ ★ ★
elizabeth gimbutas
I used interlibrary loan to borrow most of "The Art of..." series for the Miyazaki films to preview before purchase. The Spirited Away edition had the best selection of concept sketches, art board drawings, background art, as well as stories about the design. It is the only one I chose to finally purchase. (FYI the Ponyo one was the most disappointing, very few original concept sketches.)
★ ★ ★ ★ ★
tomoyasu nakamura
Although I do have a few complaints about the book, I really liked it. Most of my complaints involved wanting more - more artist commentary, more concept drawings, that sort of thing. The book has an introduction written by Hayao Miyazaki, a section with concept sketches, a section with concept sketches, backgrounds, and character designs, and a section explaining how computer graphics were used in the movie. This book even has the movie's screenplay. I really enjoyed the concept sketches, which show how original ideas changed to create the final product. For instance, a sketch of Zeniba and Yubaba shows how much Zeniba's design changed - she looks more normally proportioned than her sister. Later in the book, there is an explanation for why the change in Zeniba's design occurred. I also enjoyed the computer graphics section, because I would never have noticed any of the things they pointed out on my own. I foudn it fascinating, they way they blended cel art and digital art so well.
★ ★ ★ ★ ★
thurston hunger
If you like the movie Spirited away, and are the least interested in art, you will enjoy this book. Even the tenth time I pick up the book, I get stuck just turning the pages and looking at the wonderful images.

Maybe 50% of the images are directly from the film; the rest are sketches, background images, concept arts, and similar. In many cases, the images are complemented by brief texts written by people involved in making the movie.

The last section of the book contains the screenplay of the movie, and is basically free of images.

In my opinion, the screenplay could be left out for some more art, and the written comments are often not that interesting.

Comparing this book to The Art of Howl's Moving Castle, I find this book much richer: After writing down at least ten Spirited images I would like to put on my wall, I skimmed through the art of Howl's. The result was, surprisingly, that none of the Howl's images seemed that good when compared to Spirited Away.

(The reason for this is probably not superior art, but art that is better fit to non-moving pictures. And more time in making the movie, I suppose.)

Anyway; if you're thinking about bying this book, you can be sure that you will enjoy it. Price is another issue, but you will get something for your money.
★ ★ ★ ★ ★
subramanian
Short and simple, this book is amazing. I was pleasantly surprised to find the screenplay of the movie in the back of the book (it was nicely bookmarked for me by the receipt stuffed inside it as I bought the book at my local Barnes and Noble.) If you thought Miyazaki-sama's work looked amazing in his films, wait until you see it on paper. Only then can you truly appreciate the level of detail he, and all of the artists at Studio Ghibli, put into their work. The book is filled from beginning to end with absolutely stunning art. Even the concept sketches are interesting to look at. If you enjoyed the movie, are a fan of Miyazaki and enjoy looking at art, this is one book you should defiantly consider adding to your collection. The price maybe a little steep depending on where you buy it, but it is well worth it.
★ ★ ★ ★ ☆
austin netzley
More of a coffee table book than a detailed account of the development or production of the movie, I found it to be a charming addition to the dvd. Kids may especially enjoy looking at it, as they can look at the details and talk about what the characters are like and just have some fun with it. While not cheap, it is fun!

On a more mature side of Japanese art/history, and unrelated to cartoons, is the great book Samurai Warriors by Stephen Turnbull. The artwork is amazingly accurate to the times. I include that here only because several of my friends liked both when they say them on my table, so maybe you would too!
★ ★ ★ ★ ★
daniel purcell
The film Spirited Away is one of the best animated feature-length films of all time, and it is no wonder that it took home an Academy Award for best animated picture. This companion book is a collection of art pieces from various stages of production; concept designs, initial character outlines, single cels, and frames from the final animation.

Other reviewers chided the amount of 'freeze-frames' used in the book. The book gives art almost sequence by sequence (eg 'The Stink Spirit Arrives' and 'No Face Runs Amok') so it follows that stills from the movie would be included. I think these stills are a great addition to the book, as they add vibrant color and finality to a book that would otherwise be filled with vague sketches. The frames are also well-chosen; they are almost all action shots in which small details could easily be missed, like the unbelievably intricate designs of Yubaba's office and the spilled food in most No Face scenes.

I can't think of a single thing I would add to or remove from this wonderful companion book. Every image is captioned, some parts have behind-the-scenes break downs of a scene, and even Miyazaki writes an insightful and thoughtful forward. This book is a great buy, especially since it is out of print at most bookstore sellers.

-Kyle, 16 years old
★ ★ ★ ★ ★
aphippard
I just received this as a gift and I love it. I loved the movie and this is a perfect companion collectible. As far as the art, I think I like it even better than the movie because the colors are slightly softer in the art and not quite as cartoony. The art of the movie is fine to, don't get me wrong, but animation is not the same kind of art as this. As in other books like this that I have collected I love seeing the creative process best. I have never been good at art myself and I am astounded at what some of these people come up with for our entertainment and just appreciation of fine art-which this book is filled with.
★ ★ ★ ☆ ☆
atithan sinlapapriwan
I purchased this book thinking that it would include detailed sketches and concepts for the creation of Spirited Away. While, the book did have these elements it had far fewer than one might suspect from the cover. In fact most of the art work were stills from the movie.

Which, to me came as a great disappointment. If I wanted to see the final art of the movie I would watch the movie. Buy this book if you really love the quality of the animated scenes. Don't buy this if you feel you can gain great insight into how it was made.
★ ★ ★ ★ ★
donna weaver
I am in love with this book! Yes like many others I too wish that hayao miyazaki would have had more annotations in it, but that does not bother me so much when looking at all of the beautiful images. As an artist i enjoy very much looking at the raw sketches from Miyazaki. They are very inspirational. Also, it was such a lovely surprise to find the full script from the movie towards the end of the book. I cant wait to buy another one of these books.
★ ★ ★ ★ ★
mitabird
I ordered this item after seeing the movie cause I knew right off that it was going to be amazing, and I was correct. This guy is amazing! I hope that he comes out with lots more movies and art books that are just as great as Spirited Away. When reading and looking over this book it was like I was watching the movie all over again. But enough of my blabble, buy the movie and book, and you'll see for yourself just how amazing both really are.
★ ★ ★ ★ ★
ted spangler
After buying this book and looking through it I found many interesting things about not only the making of the movie itself, but about the initial designs for many of the characters, themes, and settings for it. An excellent book both for fans of the movie and for artists looking for inspiration.
★ ★ ★ ★ ★
jackie winkler
I am speechless, I really am. I've never felt more compelled to write a review until now. This book is, in two words, ESSENTIALLY HOT!!! I am not gonna blabber much about this book since what I would say has been mentioned by previous reviews and they are soooooo true!!! The print and colour qualities are superb. I've fallen in love with this book right from the start. I don't understand why I couldn't rate it higher than five stars because that is what this book truely deserves...... A MILLION STARS! I feel that the world is really fortunate to have unparallelled artists such as Mr. Hayao Miyazaki. I am such great fan of his.
★ ★ ★ ★ ☆
beatrix
I'm a fan of the Ghibli animators, I'm a graphic designer and illustrator. This kind of book is a must have for anyone who is in the same situation that I am.

There is only one problem: compared to the original edition, in Japanese, the material used in the cover is different (VIZ used hard cover, against Tokuma Shoten's soft cover with canvas-textured paper) what changes the sense of this book, putting it onto a higher level - but that's only a design book for animation.
★ ★ ★ ★ ★
prof angelo
It's Hayao Miyazaki again. What can I say. One of the most amazing animated film ever. And book explores so much of the movie. Amazing learning and reference book. Every animation/comic lover must have it.
★ ★ ★ ★ ★
mildred anne
The reson why I purchased this book is because of the art inside. It brought me back to the movie Spirited Away.. I ordered the book with a hardcover.. That's nice to have. The product is such fine quality. I am proud to have it and share the Art of Miyazaki with others. I know more about Miyazaki after purchasing this book.
Please Rate The Art of Spirited Away