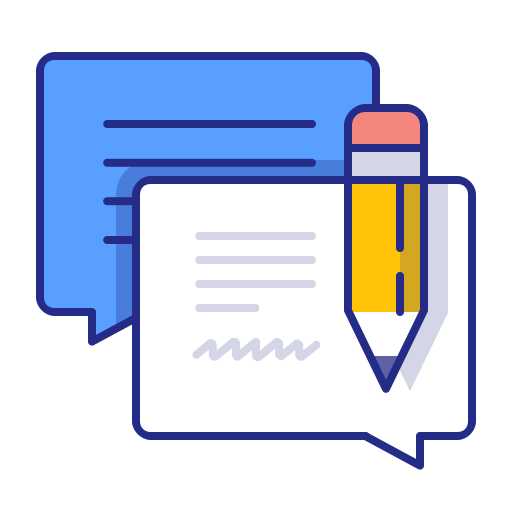 Total feedbacks:19
★

★

★

★

★

★

★

★

★

☆

★

★

★

☆

☆

★

★

☆

☆

☆

★

☆

☆

☆

☆

Looking forInferno in
PDF
? Check out Scribid.com

Audiobook
Check out Audiobooks.com
★ ★ ★ ★ ★
preston constantine
Dante's Inferno had sinners chased through forests by evil hounds, and all the punitive mechinations available to the medieval mind hard at work. Niven and Pournelle added all the cruelties that humanity has created for itself since then. As a vain and self-centered science fiction author transits Hell in the company of a repentant Mussolini, the 'new cruelty' is hard at work.

Some sins are revisited, as a fashion model is punished for her obsession with her diet along with classic gluttons also being punished for their obsession with their diets, and a teacher who falsey diagnosed learning disabilities rather than work with slower students suffers in the ring reserved for practicioners of evil magic. Other punishments are revised, as Corvettes (the cars, not the ships) replace hell hounds, and bureaucratic, administrative perfection is required of the residents and enforced by demons. Truly a disturbing vision of eternal punishment.

Through all this, the underlying message is hope and the possibility of redemption, even for the worst offenders.

A brilliant XXth century interpretation of Dante, and well worth reading. Powerful prose and vivid imagery brings this one to life.

E.M. Van Court
★ ★ ★ ★ ★
luzcasa
A guest at the annual convention of science fictions writers chug-a-lugs a quart of sour mash and falls from a hotel balcony. So begins a late Twentieth Century jaunt through Hell, characters updated and guided by none other than Benito Mussolini. Il Duce is something of an anti-hero in comparison to Dante's Virgil but hey, it's the 20th Century. See the do-gooder who outlawed diet cola, a mass of adipose sitting moveless on the plane of jars. Imagine the disgust of the protagonist upon learning that Vonnegut has been mis-assigned to the portion of the Nether World reserved for writers of science fiction.
One of the earliest, if not the first collaboration of these two brilliant writers. Possibly somewhat dated at the turn of the century but boomers will enjoy it.
★ ★ ★ ★ ★
rebecca thornburley
Those familiar with Dante's Inferno know that it is the narration of a man guided through Purgatory. Dante is witness to all of the terrible punishments designed to purge souls of earthly sins. This modern rework of the story is nothing less than excellent. The modern Dante is a science fiction writer killed at a convention while trying to impress fans. At first he refuses to acknowlege God but finally does and finds himself in the vestibule of Hell. At first he is own his own but winds up with Benito Mussolini as a guide. Even Billy the Kid shows up. Its all the way down to the frozen lake at the center of Hell and a meeting with Satan. Do not miss reading this book!My little review can not possibly do the book justice.
★ ★ ★ ★ ★
minh ha
I agree that this is one of Niven/Pournelle's best. In fact, it's not just one of my favorite science fiction novels of all time, but one of my favorite novels, period. It works both as an adventure story and as an exploration of the clash between traditional religious views and modern sensibilities. There's also some nice social satire and commentary. It even takes on a pretty big theological issue (if God loves us, why is there eternal punishment) and actual commits to an answer rather than pussyfooting around. As some of the other reviewers mention, I'm not sure why this doesn't get mentioned more often as a great novel.
★ ★ ★ ★ ★
marlene guy
I read this book years back and still recall it pretty vividly. I was lucky enough to get the hardbound edition published by Gregg Press, now long out of print but probably readily available.

Niven is a pretty politically conservative guy, and I'm pretty liberal, but we do seem to agree on some deep emotional ground--for example, violence is bad--and also on satirical grounds--even my friends are fair game when it comes to raging hypocrisy.

This book showed amazing chutzpah and originality. One of my favorite parts involved an environmentalist who had been sent to hell for opposing nuclear power to gather popular support, when he knew perfectly well it was the environmentally cleanest option. Whether or not you agree with that, it's comic. He has a bash at fantasy writers too.

Hoping not to sound too portentous, the book is spiritually sound, too. A friend, a university expert in Dante, commented that one path to free yourself from evil, is to come to know it better. Redemption, in the depths of Hell.

In later years Niven has teetered on the edge of being a grumpy, conservative old curmudgeon. This book was written at a time when his irreverence was a shot in the arm.
★ ★ ★ ★ ★
julia wu
i read this book long before recovering from my various and sundry drug addictions, but re-reading Inferno while attempting the final withdrawal placed the book into a whole new light. (and that may not be a coincidence.. Larry and Jerry were both dealing with their own substance issues at the time of its writing).

of course, everyone should read this book..! but the story, and the many human insights along the way, it may have a special significance to those who are struggling with, or have recently emerged from, any kind of hideous compulsion that they have come to regret, and wish to escape from, but fear that they may never find the way.
★ ★ ★ ★ ★
shobhit jain
One of the best collaborations between Niven and Pournelle, INFERNO is a wicked satire of modern society as it would be viewed through the eyes of Dante Alighieri. A science fiction writer named Allen Carpentier dies at a convention party and finds himself in Hell, and in trying to escape is taken on a tour of the Inferno which becomes a commentary on the morals and hypocrisy of 20th century America. Niven and Purnelle truly shine in this novel, and it is a damn shame that it has been out-of-print for nearly a decade. Want to read it? Contact the publisher and ask them to reprint the book--and while you're at it, ask about a possible hardcover edition...
★ ★ ★ ★ ★
kathy trevarton
The Niven and Pournelle duo has written a wide array of science fiction novels of dramatically variable quality. Therefore, I was not expecting much when I bought "Inferno," but I figured that--for such a brief work (way fewer than two hundred pages)--I really had nothing to lose. Boy, was I pleasantly surprised! What a wacky adventure! You see, after being chucked out the window of his luxury apartment, Carpentier "awakens" to find himself tucked into a bottle among the limitless detritus strewn about a sandy plain. He is extricated and helped to his feet by--of all things--the ghost of Benito Mussolini. Being rather derogatively classified by the judge of the dead, Carpentier reluctantly accepts not only his fate, but also--determined to see Satan and sort out the mess--Mussolini's offer to conduct him through the nine layers of Hell to the Master's abode. Our hero is exposed to a limitless variety of both psychological torments (like the team on the riverbank that frenetically builds a bridge while the team on the opposite bank equally frantically tears it down) and classic physical tortures. One wonders whether the authors actually read Dante or merely adopted what they needed from a more lightweight source, perhaps Blake's excerpted illustrations prepared in accompaniment thereto. Carpentier ultimately makes it through all nine layers and--well, I won't tell you the ending and spoil the story. Suffice it to say that those who were disappointed by putative N&P "classics" (like "Lucifer's Hammer," supposedly a spellbinding story of earth's destruction by a huge comet, but actually [up to page 350, where I nixed it] a deliverer of nothing but endless, distracting sexual escapades among various men and other men's wives [it reminded me of Benchley's "Jaws"--which I approached with some excitement at the age of twelve, just after seeing the movie--but which was profoundly disappointing when I discovered that it devoted all of ten pages to the shark hunt, expending the other three hundred plus pages on Hooper screwing Brody's wife and Brody screwing Quint's wife and Hooper's sister blowing the mayor and such]). No, this one is different: it's fun, it's witty, it's concise, it's wholly original. The entire narrative (told in the first person) is couched in Carpentier's continual, sarcastic debate with himself over whether he's really in Hell or on some alien world: he doesn't believe in Hell, but why would an alien be so disturbed by simony that he'd punish one guilty of it by locking him head-downward into a box and setting perpetual fire to the soles of his exposed feet? The story also brims with mythological references, particularly to the classic Greek and Roman traditions, that should delight the more erudite reader.

(I would have assigned four and one-half stars were I able--I mean, "King Lear" it ain't--but such gradations are not supported.)
★ ★ ★ ★ ★
february four
I long ago lost my original copy of this book (loaned it to my former Latin/classics teacher). The original was just by Niven, if I remember.

This is a great book on it's own, and even better if you've read Dante's Inferno. Because the main character is a part of the action, and not just a passive observer like in the original Inferno, it makes a more personal tale, and adds dramatic tension, while the original was much more of a pure contrivance for exposing the sins and hypocrisy of various groups of Dante's time.

Lots of groups get (rightly or at time wrongly, depending on your views) skewered along the way. I can't comment on the updates yet, but I'm going to try hard to find the time to read the re-issue (and sequel). Hopefully, it will focus on the Inferno again, since in Dante's trilogy, Inferno was by far the most interesting - which is no surprise.
★ ★ ★ ★ ☆
dwisurachman
Hmmmm a very very good read!

I bought this, oddly enough, at a local Catholic charity shop many years ago. I was put off by the cover but liked the premise of a Re-telling of Dante's' Inferno (Written in Language *I* can *understand*).

What I got went beyond my wildest desires! From page two Carpentier's narrative takes off and doesn't let go. The pacing is fast and it never gets preachy. It is in some cases giggle out loud funny (in a dark sort of way) and while the ending is (I consider) a little weak, it by no means detracts from the whole.

Put it on your list if you like otherworldly speculative fiction.

Excellent.
★ ★ ★ ☆ ☆
thyalla ariantho
3.15 Stars

I had much higher expectations for my first Niven/Pournelle novel. Inferno had some bright points, interesting descriptions, clever details, but overall it was meandering and bordering on pointless.

The end was satisfying for how flat the rest of the book was, but only enough to bring it up to 3.15 stars.

To be accurate, I listened to the audio book. If it would have been much longer I wouldn't have finished. If I was reading paper or e-ink I wouldn't have made it halfway. I didn't realize until the end credits that this book was written in the 80's. I may have to pick up a more recent Niven Purnell piece.
★ ★ ★ ★ ★
stevo
A science fiction writer gets drunk, falls out a window, and wakes up in a bottle. Fitting punishment? You decide, but it's a fun start to a novel exploring the levels of Hell--and all the fascinating characters therein.

Alan "Carpentier" (actually a snobbish twist on his actual name, Carpenter) travels down, ever downward, through Hell with his guide (no description here; part of the fun is figuring out who the guide was in life). To get out of Hell, one must go down through the worst parts. Demons are aplenty, as are the infamous characters from human history--everyone from Billy the Kid to lesser-known sinners from Carpentier's life.

Morality and Religion are explored, but this is basically a light-hearted romp through Hell (if that is possible), though the description of tombs and punishments are graphically impressive. The real story, of course, is the heart--and soul--of the main character as he travels through the subterranean world and finally comes to grips with himself.

The sequel to this book, many years after the original, is almost as good as the original and includes "new sins" that Dante never imagined(reviewed separately).
★ ★ ★ ★ ★
riviane mayan
My copy of this excellent work is tattered and duck-taped together, but I still loan it out to many eager readers. Niven and Pournelle are a great team, and have not let me down with this horribly wonderful novel about a science fiction writer who falls from a high window and finds himself confronted with waking up dead. In Hell. Loosley based around Dantes classic, The Divine Comedy, this book oozes competence and sharp wit from the very start and doesnt let you go till the last page is read. I wish it was still in print. If you see it, grab it...It's a dandy.---C. Smay END
★ ★ ★ ★ ★
dennis chan
This book is one of the most amazing books Ive had the pleasure to read, not often the science fiction fan, Larry Niven and Jerry Pournelle put a fun and informative new age twist on a amazing piece of italian liturature, ie Dante's Inferno, not only does this book make its own powerful impression about our own imaginations, it also inspires us to pick up the original, and have a better understanding for the basics in it. The adventures of our poor missplaced hero Allen Carpentier (not Carpenter, mind you) and his education through the many ironic and over appropriatly tourturous stages of Hell. I rarely read books twice, this one i have read more then 37 times, it is a keeper, make sure to have at least 3 hours time on your hands, assuming you are a fairly speedy reader, because you wont be able to put this one down!
★ ★ ★ ★ ☆
shivali
Imagine an atheist science fiction writer dies after a dare and goes to a
hell he doesn't belief in. It must be an alien abduction, and he's damned
sure going to find a way out. Such is the premise of Inferno, Larry
Niven's most unusual book. A really humorous story, a man refusing to
believe in the afterlife using science to find a way back. Probably not a
good book for the overly religious. A very good read for the rest of us.
★ ★ ★ ☆ ☆
divya
This was an enjoyable page-turner, very boy's own adventure (despite its unusual setting), some "if-I-try-I-can-do-it" heroics, no particularly impressive set-pieces (he's no Dante), but it was fun.
From other reviews I'd expected a bit more emphasis on a science-fiction rationalization from the protagonist, but they were rare and subordinate to the action. The ending was satisfying and unexpected.
It wasn't especially comic, despite the opportunities and occasional suspected effort, and it wasn't particularly moving. The characters were cardboard figures, the thrills were absent, the prose itself was utilitarian and unromantic--nonetheless I enjoyed it for what it was, though I won't be reading it again.
Note: a 3 star ranking from me is actually pretty good; I reserve 4 stars for tremendously good works, and 5 only for the rare few that are or ought to be classic; unfortunately most books published are 2 or less.
★ ★ ★ ★ ★
sally berneathy
The novel Inferno, The author Larry nivin and jerry pournel. these two authors who chosen to combine forces to create a wonderfull new addition to inferno by Dante. I myself considered this far supperior to any sequil i have ever read that is why it is an additon rather than a sequil. It truly shows both the intelectual and humerous at times side of hell.This book is easy enough that it does get dull. But chalenging enough to keep the reader interested. I would recomend it to anyone who enjoys science fiction. or for that matter any form of literature
★ ★ ★ ★ ★
linda oesterle
Kids, children, park-dwellers with your pic-a-nic baskets, reading this book will turn you into a man. Not just a man, but a man that sweats testosterone, fresh cut grass, a freshly logged timber forest, and will make you never look the same way at "Black Friday" again. After reading this, you will feel complete as a man. The adventure that the writers Larry Niven and Jerry Pournelle take you upon with the journey of the science fiction protagonist will take you past the depths of the heart of darkness and even your very own hell. The world will be yours as you discover that as Allen Carpenter and Benito journey through the depths of the fiery plague that awaits, that you too can find hope in your journey amongst the thieves, liars, beggars, prosetheltizers, and charlatans whom attempt to manipulate you in every breathing second you waste within their radius. Buy this book, read it, enjoy it. Reflect. Join the company of men whom have entered the modern enlightenment, you are only a few steps away from finding the truth!
★ ★ ★ ★ ★
steven henry
Imitate a russian officer who's drinking on a ledge and suddenly your in hell!? yes I was captivated from the start.Having giant chained aliens to seeing gangsters frozen in ice,your carnival ride ticket is well worth the ride. One can easily see yourself having to bet the right to cross a bridge by a game of tic tac toe carved on a chest by a twelve foot high demon/devil.Remember,the way out of hell is through the center,but like life finding the center is the real task,because you must go forward.You can never go back