A Place for Us: A Novel
By Fatima Farheen Mirza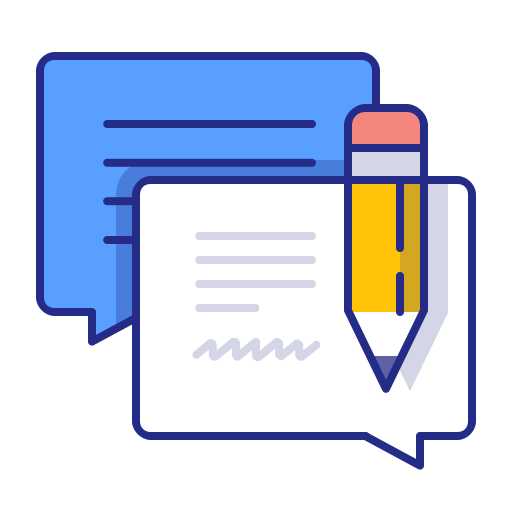 Total feedbacks: 84
★

★

★

★

★

★

★

★

★

☆

★

★

★

☆

☆

★

★

☆

☆

☆

★

☆

☆

☆

☆

Looking for A Place for Us: A Novel in
PDF
? Check out Scribid.com

Audiobook
Check out Audiobooks.com
★ ★ ★ ★ ★
lisa brimhall
Summary:

Layla and Raqim had an arranged marriage and, both coming to America as adults, feel the ties to India and their religion very strongly. They want the best world for their children to grow up in- a strong Muslim community, but also a place where they can get better care and education. Can they marry their very strict religious beliefs to the very free American culture? How do you instill your morals into your children and still let them be themselves?

As the eldest, Hadia is the most thoughtful and hard working. She had always been told it was up to her to be an example for the others. To gain her father's notice, she is more strict with her religion, and far more studious. She wants to be the one that her parents will rely on…. but she was born a girl.

Huda is more quiet in her beliefs and more outspoken. Of them all she seems to be the one best able to marry religion and culture.

Amar is the boy his father wanted…. and can't understand. While he loves the community and togetherness of the religion, the rules are stifling and he never feels like he can get there. More prone to thinking about things, more sensitive, he finds it hard to be himself and part of his parents religion.

As they grow, have their first loves and discover themselves, what will happen to the family? When one strays from the path set before them, can they bend…. or will they shatter? How do you mend a broken home?

My Thoughts:

I was blown away by this book. It was poignant and heart breaking, and I found myself connecting well to these well developed, interesting characters. I loved Amar, broken as he was, for his kindness and the love he held for his community even if he couldn't figure out how to be part of it.

Told in multiple points of view I got a good idea of what each character thought and felt. It was extremely interesting to see the same memory through different eyes, to he how it affected them. I especially liked being able to see into Layla and Rafiq's minds. It helped me to understand the parents and culture in a way that would have been impossible otherwise. I do wish Huda had gotten a chapter, though, as she is less fleshed out than the others.

I think my favorite part was toward the end, where Rafiq was given a voice. Before then, he was a little static. You saw him through Layla and the children's eyes and they never understood what drove him. He was sometimes benevolent, but often overly strict and then sorry for loosing control. It is only in his mind he can show all his pain, regrets and desires. It is there where I got the full measure of the man.

The book had a steady, if slower pace, and melded smoothly from one voice to another. My one complaint is that there is no rhythm to the memories. It's hard, sometimes, to immediately pick up where you are in the character's lives. It becomes apparent within the page, but you still have that one jarring moment where you wonder how old the characters are and what they have already been through. I find that is often the case with books written this way, but it never ceases to upset me a tiny bit. I like things a bit neater, I guess, more lineal.

With all this in mind, I still adored the book. I loved the characters and the descriptions of places, community and routine. I loved that each one showed their vulnerability, their regret, and thus were more human. It made them easy to connect with and love. For me, this is a five star book.

On the adult content scale, there is some language; but more than that is substance abuse. Drugs and alcohol. I don't feel like these things were glorified in any way and was actually impressed with how the author handled addiction. I would still let my niece read this, but it is important to understand that it is there. I give it a four.

Bear in mind, this is an adult book. I only do the adult content scale because of two reasons:

Not all books that are in the YA section are, in my mind, actually appropriate for teens of all ages, and yet at 12 and thirteen that's what they feel they should be reading.
When my niece was ten she wanted the "big girl books". She had gone through all the books for her age, and her vocabulary was up to speed…. but was she ready to read sex scenes, drug use, foul language, and violence? Was she ready for all of that? No. One of us had to read it first, discuss with her mother what we felt might give her pause. Then, after Jules had read it, there would be a discussion. I started adding this to my reviews so that you already knew going in what might be inappropriate for your young adult.
I was lucky enough to receive an eARC of this book from First to Read in exchange for an honest review. My thanks.
★ ★ ★ ☆ ☆
gretta
I did not receive this book for free.

The basic plot is that it's about an Indian-American Muslim family with three children living in the Bay Area. The book achronologically traces their paths with the parents' arranged marriage and immigrating to America, to the childhoods of the three children, to them growing up, up until the present. The book opens with Hadia, the oldest daughter, recently out of medical school and about to be married. Amar is the youngest of the children as well as the only boy, and he has returned home for the wedding. It's his relationship with his parents and older sisters that gets the most thorough treatment throughout the book.

It is a capable story, but a little slow paced and long winded. The story intentionally jumps around a little frenetically backwards and forwards in time and from narrator to narrator. I agree with the other reviewer who mentioned that it seems like the achronological story masks the fact that the story is fairly simple and uncomplex. The structure of it allows the book to juxtapose some events in interesting ways, but also means that you spend a lot of time wondering to yourself, how old exactly are the characters right now?

It's empathetic and parts are fairly well written, but the structure of it really irritated me. It's a competent novel from a new author that is uneven but worth checking out if you are a more patient reader and like understated stories about family drama or you are interested in the Indian-American Muslim experience.
★ ★ ★ ☆ ☆
janny
I really wanted to like this book, because I LOVE SJP and I was really looking for a long, slow book to read.
What I was not looking for was a long, slow book to read with absolutely no point. Nothing about this book kept my intestest and I kept forcing myself to pick it up and keep reading. Finally, a little over halfway through, I skipped to the end.
This is a story about a family with strained relationships and how they got there the end. It's a flat line. There's no highs or lows, nothing captivating. The character development and story telling is great and it's clear the author can write. But I just couldn't get into it at all. I never once cared or looked forward to what was happening on the next page. Even as I type this I'm bummed out all over again! And this isn't a free review, I pre ordered the book outright.
★ ★ ★ ★ ★
vernon
5 Beautiful Stars ?????

This was more than just a book it was an experience... I was fortunate enough to have the opportunity to read this with a group of my fellow reviewers and friends the "Traveling Sisters"... we have read and love many books together, but this was hands-down the best discussion we have ever had... each of these amazing ladies brought their own life experiences to the discussion and it touched each and every one of us in an unique and special way.... this is a book that will stay close to our hearts and never be forgotten by any of us!

The story of a Muslim Indian American family, that really could be any family...Told non-linearly, The author wove pieces of the present and the past together seamlessly... creating an amazing story.... A story that was above all else about love....

The family in this book faced challenges that many families do, some a little more challenging because of their strict religious beliefs... this book really emphasize the similarities between people rather than the differences... it touched on the power of words both said and not.... The desire to belong and be accepted.... the need for forgiveness both of others and yourself... it was a book filled with struggle, compassion, determination, and love.... The characters in this book evoked strong feelings in me from sorrow, to elation, to frustration, and more....

My words definitely cannot do this book justice...I strongly encourage you to read this book! just make sure you have tissue handy!

*** many thanks to the publisher for my copy of this book ***
★ ★ ★ ★ ★
janneke van der zwaan
This is a beautiful book, both visually and in it's content. It's a slow burn, a quiet novel with such beautifully expressed thoughts that it would be impossible to read without being deeply affected. I'm in awe that this is a debut novel of a 26-year-old author. Believe all the hype and glowing reviews – this book is deserving of all of it.

The book opens in California with the wedding of Hadia, the eldest of 3 siblings in an Indian-American Muslim family. The estranged brother, Amar, surprisingly attends and stirs up deep-seated complicated family relationships. It is clear something has happened in this family to create a rift, and the reasons are slowly revealed as the story seamlessly toggles back and forth in time, in a non-chronological order. The reader wanders through the memories of this family as we experience them through various points of view. Each memory, each perspective, gives us more insight.

The last 100 or so pages are devoted to a first-person account from Rafiq, the father, and they are riveting. Reading this section tore my heart out and stomped on it, not in a manipulative way, but in a contemplative way. It's been a long time since a book affected me this deeply.

Although an Indian Muslim family is at its center, there's such a universality to Mizra's writing that each reader will find it relatable in some way. Some of the themes include family dynamics, unmet expectations, betrayal, forgiveness, and acceptance. Also explored are the seemingly small, inconsequential decisions that are made every day but which have the power to create a devastasting ripple effect through the decades. It's about bridging the gap between tradition and the modern world, and the children's struggle to find a place in the family, in their home, and in the world. The author explores all of these themes with a tenderness and compassion that is extraordinary.

This debut of 26-year-old Mirza is the first book from Sarah Jessica Parker's imprint at Hogarth. I can't wait to see what the author and the imprint publishes next.

I received an ARC from the publisher. All opinions are my own.
★ ★ ★ ★ ★
jenn walker
My Rating: 5 stars

How could I not give 5 stars to a book that touched me so deeply and resonated with me in such a way that closing the cover after reaching the end of this poignant story made me feel like I was leaving a part of myself behind? This is the third book I've read so far this year that broke my heart and moved me to the point of tears, but the first one where I experienced such a deep connection emotionally that, upon finishing the book, I felt utterly depleted, as though the wind had been knocked out of me. Even now, as I attempt to put into words how I feel about this astoundingly beautiful debut novel, I am struggling because nothing I write will do justice to how good this book was and the profound impact it had on me. It is not often that I am rendered essentially speechless after reading a book and have to fight hard to gather my thoughts as well as express them in a somewhat coherent manner – yes, THIS book had THAT type of effect on me.

Even though I do not share the same culture or religion as the family at the center of this story, I am blown away by how strongly I was still able to relate to each of the characters as well as how similar our experiences were on so many levels. Indeed, this was one of the most unique aspects of this book and absolutely a reflection of the author Fatima Farheen Mirza's immense literary talent – I was floored by the author's ability to explore with such depth the complexities of family dynamics against the backdrop of one particular culture and religion, yet still make the story so universally resonant with those of us who may not share the same beliefs. Mirza's writing is exquisite, beautiful, emotionally nuanced to the point that it draws you in from the very first page, grabs a hold of your heart, and never lets go. This is the kind of writing that is quiet and subtle, yet rich in its coverage of the topics that matter – family dynamics, culture and tradition, community, religion, identity and belonging. Each character was so tenderly and gently drawn at the hands of this talented writer, yet the portrayal was so realistic and authentic that there were many moments where I felt I was reading about a real Indian-American Muslim family learning to exist in a world where the culture was so different from their own.

This was a family I grew to love – the parents Rafiq and Layla, their two daughters Hadia and Huda, and the youngest, their only son Amar whose path, even as early as birth, was already rocky and perhaps destined to "not fit in" with the norm. I love how the story alternated between each character's point of view -- the same events, life moments at times told from a different character's perspective, the differences in interpretation of each other's words, actions, facial expressions, body language, and how all these nuances in each character's interactions with one another trigger a myriad of reactions and decisions that eventually altered the course of their lives, for better or for worse. As the story progressed and I got to delve deep into the thoughts and feelings of each character, I began to see a little bit of myself in each of the siblings and it was at that point that I knew this book would affect me on personal level. I resonated with eldest sister Hadia – the part of her that was studious, responsible, obedient, the rock in the family who can always be counted on to do the right thing, to follow the right path, to sacrifice her wants and desires in order to fulfill the obligations expected of her – I completely understood the inner conflict she had to go through in trying to reconcile her genuine love and affection for her family with the feelings of resentment and constant yearning for recognition and praise from her parents that, at times, got the better of her and influenced her decisions. I connected with middle sister Huda – the sibling who was most self-assured and comfortable in her own shoes, who was the voice of reason, who wore her heart on her sleeve and was never afraid to tell things like it is, to be up front and direct, to admonish her siblings when they screw up, yet in times of need, stand loyally by their side and be that shoulder to cry on or that source of comfort during moments of despair. And yes, I absolutely resonated with Amar – the wayward son, the baby of the family, the sensitive soul who always felt everything so deeply, who was kind-hearted but rebellious, the apple of his mother's eye and the sibling who received the most outward love and attention, well-liked by everyone in the community, yet he was the one who struggled the most with his "place" in the world and felt that he never truly "belonged," a young man constantly striving for acceptance, self-worth, identity.

The last part of the story, told entirely from the father Rafiq's point of view, very nearly broke me – from the first page of that section, the tears flowed non-stop and by the end, I was outright crying. Hearing the narrative and many of the same defining moments from the earlier sections, this time told from the father's first person perspective -- the one character who had remained silent for the most part throughout majority of the story finally giving his account – it was stirring and powerful, heartfelt and inspiring, yet at the same time tremendously heart-breaking. It made me think about my own relationship with my parents, the many arguments we've had over the years, and reminded me how fragile family relationships can be, how a family can love each other deeply yet make decisions in each other's best interests that end up hurting each other the most. This last section brought the story full circle and was particularly thought-provoking, albeit emotionally draining.

Many reviews out there have sung the praises of this book and rightfully so! There isn't much I can add that hasn't already been eloquently stated by others so I won't attempt to put all my thoughts here but just know that even now, a day after finishing this book, I am still thinking about it, revisiting certain scenes and allowing Mirza's beautifully written words to once again flow through my mind. This one is highly recommended, without a doubt!

Received ARC from SJP for Hogarth via Penguin First to Read program.
★ ★ ★ ★ ★
rusty
From debut author Fatima Farheen Mirza comes A PLACE FOR US, a hauntingly beautiful and poignant story of identity, belonging and perception. This first novel from Sarah Jessica Parker's new imprint, SJP for Hogarth, is as timely as it is stunning, and is the perfect launch for an imprint designed to celebrate literary fiction titles that will resonate with all readers, regardless of race, gender or experience.

We enter A PLACE FOR US at the wedding of Hadia, the eldest child of Layla and Rafiq, an Indian-American Muslim family. Though the family is clearly very traditional, Hadia's wedding is remarkable for two reasons: first, she has married for love rather than through arrangement, and second, the wedding marks the family's reunion with their youngest son, Amar, who has been estranged for three years. In short but powerful vignettes through the eyes of Hadia, Layla and Amar, Mirza tracks the family's life, focusing on moments both crucial and minute, painting a stunning portrait of a family forced to reconcile their pasts with their present.

Although A PLACE FOR US opens at Hadia's wedding, it is Amar who first captures readers' hearts. He is instantly endearing; stoic, deliberate and self-aware, he is immediately someone you want to protect. As he navigates the small talk and judgment he receives from Hadia's wedding guests, all of whom want to know where he has been for three years, it becomes clear that there is a darkness to him to which we are not yet privy. His wandering gaze, which consistently draws him to the hotel bar, suggests an addictive personality of some sort, but there is far more nuance here and plenty of secrets waiting to be uncovered.

Meanwhile, across the room, we see Amar through his mother's eyes. Layla's love for Amar is tangible, leaping off the page in Mirza's exceedingly careful and compassionate hands. Still, she is a bit terrified of Amar and his unpredictability, particularly when it comes to his relationship with Rafiq, who is painted as the enforcer of the family. In trying to explain Amar's distance, the book unfolds almost like a mystery at first, yet the tension does not come from dropped clues and dark shadows, but from Mirza's deft pacing and nearly romantic writing style. No word is chosen without care, and although the story pulls you in, it is Mirza's writing that compels you to stay.

So what causes a traditional Indian-American family living the American dream to fracture and separate so tragically? In flashbacks through the eyes of Hadia, Amar and Layla, we see that Amar has long struggled to find his place within the family. The story of first generation children of immigrants struggling with integration is not new, but Amar has also grappled with deliberations of faith, masculinity and outside influences for longer than he can remember. At the same time, Hadia and Huda have long suffered the pains of being raised in a traditionally patriarchal culture. They have always felt that Amar took up all of their parents' attention, and the resentment --- along with the love --- is palpable. Mirza really explores the idea of perception here, and the ways that Layla and Rafiq's children see themselves are harshly compared to how others see them, often with painful and eye-opening results.

As Mirza reveals to readers the numerous events that led to Amar's estrangement, she introduces a family torn between tradition, faith and the realities of the outside world. While Rafiq, who proposed to Layla before ever meeting her, has always lived staunchly within the confines of his faith, Layla presents a more relaxed yet still deeply respectful type of personality. She wavers in the upholdings of her beliefs when they do not align with her love for her children, and her journey as a mother is one of the strongest elements of A PLACE FOR US. She will do anything for them, and although her actions are questionable at times, her motivations are as pure-hearted as they can be, making her relationship with them --- especially Amar --- fraught with tension, adoration and fear.

Because the timeline of A PLACE FOR US is not linear, it is difficult to sum up an accurate plotline, and some may be initially turned away by this format. Still, I urge all readers to push through that confusion, with the promise that the voices soon become so distinct and the viewpoints so informed that the story is able to emerge as a living, breathing thing. This is a difficult style for most authors, and the fact that Mirza is only 26 makes this novel a true achievement and testament to her talent. Whether you are the black sheep of your family, the glue or anyone in between, you will no doubt see yourself --- and all of your mistakes and achievements --- on the pages of this outstanding book.

If you are already itching to know what exactly forced Amar to flee the family he has known and loved his entire life, and what pulled him back to Hadia's wedding, rest assured that Mirza ends her novel on a satisfying and deeply impactful note, with no plotline left gaping and no character left unchanged. The themes explored in A PLACE FOR US are so gut-wrenching and powerful that I cannot see any reader finishing it with a dry eye. The book will tear you up and force you to confront your own feelings on a multitude of difficult topics. But it is one that you simply must read, for Mirza has truly given the world a gift, and it would be a huge mistake to ignore it.

Reviewed by Rebecca Munro
★ ★ ★ ★ ☆
kathryn sherry
Fatima Farheen Mirza's novel, "A Place for Us", begins, appropriately, at a wedding celebration. For this novel is first and foremost about a family, and what better setting to introduce this family, but a wedding? Theirs, an arranged marriage, Layla and Rafiq, are watching their oldest daughter Hadia, marry for love. Hadia's younger sister Huda, is in attendance, and we know that their youngest brother, Amar, has been estranged form the family for the past three years. We don't yet know how or why, but that will be reveals in the rest of the novel.

The story is told in easy-to-follow and comprehend flash-backs in time from the immigration of Layla and Rafiq from India, to their young family as they navigate the strangeness of American society and culture in California. Mirza's beautiful prose introduces us to each member of this family; their joys and their struggles; their relationships with each other and with their environment.

While a lot of the family's life is very familiar – siblings fighting over the remote, a patriarchal dad and a loving mother, there are unfamiliar cultural aspects that I found illuminating, particularly about Islam. I learned about the Hijab tradition, Ramadan practices, and wedding rites and traditions, for example, and how 9/11 affected many Muslim families in America.

The fourth, and last, section of the novel is narrated by the aging father, Rafiq, and it is the most profound and poignant section of the novel. If you cry easily, here is where you're going to need the Kleenex box handy.

It's always insightful to view your own culture through the eyes of someone who is either new to that culture, or whose own culture prevents them from being fully immersed in the prevailing zeitgeist (i.e., women being forbidden from certain activities for religious reasons). I learned so much from "A Place for Us" by being able to "get inside the head" of these wonderful characters.
★ ★ ★ ★ ★
jennifer hackett
WOW! What a great book! I feel like I have a deep understanding of this beautiful, struggling family having experienced their lives from different perspectives through Fatima Farheen Mirza's heartfelt and elegantly written debut. She is gifted in making you feel the characters' emotions from their own viewpoint and from other perspectives, gradually revealing different aspects without retelling the story.

A Place For Us begins at Hadia's wedding in California. The family gathers to celebrate a marriage based on love, not an arranged marriage as you might expect, and Amar, Hadia's younger brother who ran away three years earlier, has returned for the celebration. We don't know why he was gone and thus the story is told from the beginning.

With secrets of clandestine meetings with the opposite sex, drug use and lack of strong religious beliefs, to nontraditional marriages, family responsibilities and commitments, and educational options for women, Mirza tells a rich and engaging story of today. We see how an Indian Muslim family might feel conflicted with the parent's family traditions of faith from prior generations, and the current American culture they are accustomed to where their children have grown up and are a part of.

This wonderful Indian, Muslim American family in many ways is like any other family, lots of love, sibling rivalry and parental discipline, yet they follow strict religious rules and traditions which at times complicate their relationships with each other and others. Due to traditional expectations, each family member feels personal conflict as they strive for social acceptance, grapple with religious beliefs and search for individual happiness. Trying to find their place in the family is compounded with trying to find their place in the outside world, and like any family that has their own rules and strong belief systems, there are challenges. This incredibly moving story feels authentic and relevant in today's society where it continues to be a difficult to look, act and dress differently and still fit in amongst a crowd. This family has so much love for each other but love doesn't always come without pain and disappointment. The family members often act and react toward each other based on assumptions, always wanting the best, but not always with the best results. I adored the characters as they go on their journeys to develop their identities, enjoyed the format with different points of view, and was absorbed by the compelling story of family and culture; so beautifully written and emotionally powerful…my favorite book of the year so far!
★ ★ ★ ★ ☆
ayu meintari
Mirza's, A Place For Us, is a stellar debut novel. It is at its core the story of a Muslim immigrant family trying to cope with assimilation while clinging to the mores and religious beliefs of a life left behind. The dynamic of three children dealing with Muslim parental restraint while being lured by America's freedom provides a wonderful canvas for this storyteller. The family clashes that ensue are riddled with anger, guilt and rebellion especially for the son, Amar. The conflicts that true adherence to ones faith create becomes a tightrope balancing act for the two parents. You will experience a myriad of emotions as you come to know this family. There are the simple joys of family outings, picnics, fireworks and ice cream parlor visits. There are milestone birthdays, weddings and new romances.There are sorrows of separation, conflict, misunderstanding and broken spirits.But at the heart there is the underlying love, sometimes not expressed but ever present and strong. This novel brought me to tears and touched my heart in a way few others have been able to do. For me Mirza captured this family with beautiful prose and beautiful soul.
I must warn the reader that the story is a bit repetitive and not told in linear sequence . The jumping back and forth may present a problem for some readers. Hang in. It's worth it
★ ★ ★ ★ ★
eva truesdale
I am amazed that this is Ms. Mirza's first book. It is beautifully written, describing the family dynamics of a Muslim Indian-American family and their intense desire to remain devout to their religion and continue their cultural traditions here in the US. Just like any family, anywhere, of any faith, the children strive to live up to their parents' expectations of them, often feeling frustration at the constraints they feel their parents have unfairly put upon them.

The story opens with the wedding of the oldest daughter Hadia to Tariq, a modern marriage of love rather than the traditional arranged marriage. On her daughter's wedding day, mother Layla thinks back to the early days of her arranged marriage with husband Rafiq who was an orphan who moved to America on his own, got a job, and established a good life for himself and his new immigrant wife Layla. They had three children - Hadia, Huda, and Amar. While all three of the children struggle with the decision to follow their parents' religious and cultural practices or not, Amar finds it especially difficult. He spends his entire life trying to find where he fits in and never truly feels that he belongs anywhere. The book alternates between the characters' past reflections on life and their current lives. Especially poignant are Layla's reflections. Hadia muses upon why (in her opinion) Amar was her parents' favorite child, why it seemed only men were important. I loved her biblical comparisons – "The Prophets and the Imans had been men." Jonah was special, as was Abraham, Joseph, and Noah. But it was Moses' sister Miriam who came up with the idea of putting him in a basket to save his life. Just as important were the Pharaoh's wife who saved made Moses her own, Mary who bore Jesus, the Prophet's daughter Fatima.

Hadia has asked her beloved brother Amar to attend her wedding even though Amar has been estranged from the family for three years. The relationship between Amar and his father has always been especially strained.

I enjoyed reading about the religious and cultural practices of the family. As I read I could see many similarities between the Muslim practices and my own Jewish practices. This book is a gives us the gift of looking into another culture with the utmost sensitivity and genuineness. The conflicts encountered, the family conflicts, the feeling of isolation, the heartbreaks – all are portrayed with such compassion for the characters. This is a family you will not soon forget.
★ ★ ★ ★ ★
lynie
I don't know quite how to put into words how beautiful this book is. It worked its way into my heart. This story feels like it has become a part of me, as though it has changed the way I see the world and other people and cultures. The writing is absolutely breathtaking. I heard it described by SJP as delicate, as though each sentence is spun from glass. I couldn't say it better! Each word and sentence is so perfectly chosen. Each character is someone I love, and want to cry with and laugh with, and someone I want to remind that they are a good person, even when they make mistakes. Because they care. Because they love. Because they hurt. Because they always try to do better.

How to describe a book like this? It's about a family and the complicated experiences that pull family members apart and also draw them back together. Layla and Rafiq had an arranged marriage, and Layla left her family in Hyderabad to move to the United States and start a family with Rafiq. The book begins with their eldest daughter Hadia's wedding, and their second daughter Huda is helping her get ready. Hadia is marrying for love, a practice which is uncommon in many Muslim communities. On the eve of Hadia's wedding, her younger brother Amar returns home. Amar has been estranged from his family for many years, but he has always shared a special connection with Hadia. When she reached out to him, he did not know what he would do. But he came for her, and for his family.

There is so much to love about these characters. Layla is torn between the strict customs of her faith, and the desire for her children to have happy, comfortable lives. Rafiq is quiet and seems stern, but he loves and cares so deeply, though he struggles with showing it. Hadia is strong and exceptional, but worries that she will never be as good in her parents eyes because she is a daughter, and not a son. Huda is steady and confident in her beliefs and herself, and speaks the truth even when it may be difficult. And Amar is sensitive and stubborn, but kind and good to all people despite his struggles with his faith and his role in the family and community.

The way this book is written is so beautiful, not only in the words chosen, but in how the story is constructed. Mirza weaves through time as she tells the story of this family. She strings together stories like memories, each tied to each other by an emotion rather than time. Memories are not linear. We don't remember things in the order they occurred. Sometimes the thread between two stories is delicate, but meaningful nonetheless. Other times it is taut and strong, charged with emotion and unresolved feelings.

As each story layers together, the picture of this family is built. They struggle with the balance between their religion, their family, their community, and themselves. They fear losing one another above all else. They each comb through their memories and thoughts, to try to make sense of Amar's distance from the family. They each wonder if they are to blame, and if so, could they have prevented it? And most importantly, they love one another so purely. Even when they make mistakes. Even when they are angry. Even when they act from a place of fear or hurt. This is a book filled with beautiful, breathtaking, heartbreaking, uplifting love.

I read this book with a group of my Traveling Sisters. I found that the discussions we had were so moving. Each person was on their own journey through the book, and had a unique lens through which they were able to find meaning in each scene. For some, it was about being a parent or a child. For others, it was about the feeling of repression. And for others, it was about love and heartache. I loved reading this book and discussing it with my Sisters so much. Even now, we are reflecting and gaining more from this experience. And what this book has done for each one of us is add more nuance to how we view families, love, religion, culture, and community.

I want to thank Sarah Jessica Parker, Fatima Farheen Mirza, SJP for Hogarth, Penguin Random House, and Goodreads for the opportunity to read this book in advance of publication. I also want to thank the Traveling Sisters, and especially Brenda and Norma, for the opportunity to have such a wonderful reading experience and discussion.
★ ★ ★ ★ ☆
jayanthi
Married couple Rafiq and Layla grew up in India but moved to the United States to raise their three children. Their eldest daughter, Hadia, is set marry which should be a cause for great celebration. However, there is tension in the air as Amar, the youngest sibling and only son, has come back for the wedding after a long estrangement from his family. This is a story that follows the lives of this family as they deal with love, loss, resentment, and regret.

This is definitely one of those family sagas in which you see how actions and events from years ago have led to how things currently stand within the family. I liked reading the different perspectives of the family members about key moments that really led each person on their own personal journey and the one as a family. My only criticism of this book is the story did jump around between characters and timelines and in some cases it was difficult at first to figure out at what time period that part of the story was coming from. Eventually, you could figure it out but it made the story feel disjointed sometimes.

Culture and religion played a big role in this book and in my opinion it is what makes this story stand out a bit among other family sagas. Each character had traits that you most likely can find among your own family members. I think most of us can relate to always trying to make the right decision but years later coming to the conclusion maybe there was something different that could have been done. Overall, the book is beautifully written and I definitely recommend it.

Thank you to First to Read for the advance digital copy! I was under no obligation to post a review and all views expressed are my honest opinion.
★ ★ ★ ★ ★
ben zerante
I was not expecting to love this book as much as I did, but it was wonderful. It's definitely a melancholy read. The writing is beautiful and descriptive, but it's also sad--even when good things happen. There's an underlying feeling of disconnection between characters that never goes away. I love how well-developed the story is, though, and I fell in love with Rafiq and Layla's family.

Part Four (the last part of the book) was honest-to-God luminous. I didn't see it coming, and I didn't think I could empathize with Rafiq as much as I did. After I finished the book, I seriously cried for twenty minutes. Such breathtaking writing.
★ ★ ★ ★ ★
youshik
I have been doing a lot of fiction reading this year. Usually I stick to nonfiction, especially history, political science, and science. But lately it's fiction and I have been oh so pleased. I feel incredibly lucky to have been offered the opportunity to read this truly enthralling work by Fatima Mirza. She has generously invited us into her culture, her heart, her relationships, and her soul through this novel. The story is about a family of Muslim Americans. But it's not the usual story in which I prefer one character over the others and can't wait to get back to his or her point of view. In this family, every character is captivating. Each is different from the others. And each sees events from a singular point of view. The characters are fully drawn, distinctive, and often in conflict, whether subtle or overt. The conflicts are real and relevant. It is an extraordinary effort by a young writer I fully intend to follow throughout her career. Highly recommended.
★ ★ ★ ★ ★
alison morris
This is a wonderful novel that brings the reader into the history and culture of a Muslim family. Such a special and satisfying read when one can picture each character, setting and emotion...whether outwardly expressed or contained.
★ ★ ★ ★ ★
shannon dalley
A Place for Us by Fatima Farheen Mirza released today, published by SJP for Hogarth (yes THAT SJP). You have probalby seen this book everywhere and heard how wonderful it is, and now I'm here to add my voice to the chorus. Opening with the wedding of the eldest daughter, this moving story bounces back and forth to span the years of an Indian-American Muslim family. While there is definitely a major storyline with the son, Amar, this novel beautifully portrays the layers and layers that make up a family. Told from each family member's unique point of view, debut novelist Fatima Farheen Mirza shows us how the "big" things in life (faith, love, identity, family) are made up of a million tiny decisions, regrets, intentions, and gestures. I was absolutely blown away by this book and will be recommending it to anyone who will listen.
★ ★ ★ ★ ★
candace barnhill
Warning: This is probably going to be a gushing, rambling review. I hope I can get across just how good this book is. As you know, I love reading books with Indian characters because I am intrigued by Indian culture. This book is a study of one modern Muslim Indian American family and how their culture has shaped their relationships with one another.

It begins at Hadia's wedding and weaves flashbacks throughout the narrative. The flashbacks are told in third person and alternate between perspectives of Layla; the mother or Hadia, the eldest daughter; or Amar, the youngest child. Some are different family members' interpretation of the same event. Hadia feels like she can never be enough and that her parents will never love her as much as they love Amar, yet Amar feels like he will never fit in well enough for his father to love him. Of course the Hadia and Amar's parents love them a lot.

As I read, I was constantly amazed Mirza is in her twenties and this is her first book. She has brilliant insight into the minds of both parents and children and writes both with beautiful, delicate prose. The family's Muslim faith plays a huge role in their lives as Rafiq tries desperately to raise his children to be good Muslims in the face of the modern world. Parents of any or no religion will be able to empathize with Rafiq. The struggle to raise moral children is universal and transcends religion.

The last section is told by Rafiq in first person and broke my heart into a million pieces. Stoic and strict with his children throughout their lives, we get to see the contents of his soul. Once again, I was in awe of Mizra's ability to authentically portray the parent's side of a parent-child relationship.

One of the reasons I chose this book is because it is the first book in Sarah Jessica Parker's new imprint, SJP for Hogarth. She's smart and has good taste in general so I figured she probably knows books. Boy does she! I can't wait to read whatever her imprint releases next. A Place for Us is amazing and Mirza is amazing. I can't wait to see what she comes up with next.
★ ★ ★ ★ ★
mini mags margaret
This is not your usual story of an immigrant family struggling to adjust to life in America--far from it. It's the story of a family whose cultural background just happens to be Indian Muslim, and they share the joys and trials of many other families of all religions and ethnicities. Mirza's novel is divided into four section, each focused on the point of view of one family member: Eldest daughter Hadia, mother Layla, son Amar, and father Rafik (middle daughter Huda, while not given her own section, plays a role in every family member's story) The main conflicts revolve around Amar, the youngest child and only son. While his mother loves him unconditionally yet worries about his "difference" from her other children, his father has raised all three of his children with high expectations that Amar simply cannot meet. His sisters (especially Hadia) also try to protect Amar from their father's harsh dictates and frequent anger and frustration, but eventually, things come to a head, tearing the family apart. Hadia's section is the most straightforward, simply telling what happened in the past and on her wedding day, the event that begins the novel. Layla's story struggles to understand both her son and her husband while considering the sacrifices she has made to come to a new country with her new husband. In his section, Amar presents events from his own point of view, dominated by a the sadness of numerous losses. But it is the final section, Rafiq's, that really tears at the heart. This is a man in pain, a man who simply wanted to raise successful children strong in their faith, but now, late in life, recognizes his mistakes and reveals long-hidden feelings.

Overall, this is a very moving novel, beautifully written. Mirza does a fine job of subtly presenting the differences between Muslim families and others while, more importantly, stressing their similarities. I highly recommend it and look forward to her next book.
★ ★ ★ ★ ☆
talitha
I love being able to peek inside different cultures, worlds, and across the globe through books. It reminds me how small my corner of the world is, how little I've experienced, and how much more is out there, if only I choose to look for it.

It can also be a lovely reminder that as different as people look from me, they are still people with families, loves, hopes, dreams, and disappointments. Sometimes, especially in times of fear and confusion, it is easy to distance ourselves from others and create distrust where there really is no reason for there to be any.

This is one of those books that could bring people together.

It did take me a little bit to get used to the structure, as the book moves through time fluidly, not really pausing to let the reader know that the narrative is going to shift back ten years in the past or fast forward to several months later. So sometimes you are playing catch-up or having to reread a few sentences once you figure out what is going on.

I thought this style of writing, though definitely a bit difficult to keep up with, echoed the motif of memory that is played with throughout the book. Our brains don't categorize thoughts and memory chronologically. We flit around, one thing reminding us of this other thing from our childhood, which brings us back to that other moment, and so on. I thought the structure was an interesting representation of how we process thought and memory.

Dropping in on the lives of each member of an American-Muslim family as they wind around each other, this book weaves a tangled web of family, community, and society, each circle drawing different restrictions around them or conclusions about them.

I loved the story of the book and think it is one of those books that everyone could benefit from reading. I did find the sentence structure and general voice of the book to be a bit repetitive, which made the book difficult to read in long stretches. But as a debut novel, this really is a fantastic book.

This book reminded me a lot of another family drama I recently loved, The Family Tabor by Cherise Wolas. If you loved this book, I highly, highly recommend you check out Cherise's beautiful writing and immaculately woven story.

My thanks to Crown Publishing, Hogarth, and SJP for sending me a free copy of this book to read and review.
★ ★ ★ ★ ☆
danette
One of my favorite lines in literature comes from Elizabeth Strout's My Name is Lucy Barton .

"Because we all love imperfectly."

This quote captures my soul and summarizes my life. If I were ever to write, this would be a theme uniting all my works just as Ann Patchett writes about strangers being thrown together and having to deal. A Place for Us could be summarized with that quote.

I was lucky enough to receive a galley of the novel before publication and even luckier to secure a signed copy of it through The First Edition Club at Parnassus Books. And on the eve of the first day of school, I finally was swept into the story.

As many people may warn you, it starts out slow. The opening scene takes place at the wedding of the eldest daughter in a family of three children- two girls and a boy. The bride secretly contacted her estranged brother, hoping he could attend. The story is told fluidly traveling through time covering the parents' engagement through the wedding of their eldest daughter. It's the story of a family. It's the story of how trauma happens causing some people to display grit and others to spiral out of control. I loved it because it was real. I loved it because it was messy. Life is messy. Love is messy.

While the novel was set in America, it allowed me to experience life from a culture that is not my own. The family are Muslims of Indian background and yet all children were born in America. The questions the children encountered throughout their life seemed painful and yet they were constant and unavoidable. Their experiences after 9/11 broke my heart when life changed for them the moment the first plane hit.

Read this, stick with it, it is so worth it!
★ ★ ★ ★ ★
bill holston
For actress Sarah Jessica Parker's first book under her SJP imprint at Hogarth, she chose Fatima Farheen Mirza's stunning debut novel A Place For Us.

Set in California, the novel opens at the elaborate Indian wedding of Hadia, the eldest child of an American Muslim family. Her parents, Layla and Rafiq, and sister Huda are there to celebrate. The youngest child, her brother Amar, is also there, and it is the first time in three years that the family has seen Amar. There is tension, with everyone walking on eggshells around Amar. Layla begs her husband not to say anything that will upset Amar.

The book then moves back in time, and we see the family at different points in their life together. Layla had a special relationship with her son, an easy closeness that escaped Rafiq. Amar was a quiet boy who liked poetry, and he did not have many friends except for Abbas, an older boy who looked out for Amar.

Hadia was the typical eldest child, she worked hard to get good grades and eagerly tried to please her father. She also had a crush on Abbas, the most popular boy in school.

We see their family life through the eyes of each of the family members. Layla and Rafiq are devout Muslims, and pass their strong beliefs onto their children. They expected to arrange marriages for their daughters, and hoped to make good matches for all of their children.

Mirza writes so beautifully, I found it difficult to believe that she is just 27 years-old. She is able to capture the voices of not only the children at various life stages, but she renders the voices of Layla and Rafiq so vividly for such a young person.

Her language is so eloquent it took my breath away, and I had to re-read several sentences to fully appreciate them, like this:

"As she glided between guests and stopped to hug women she had not yet greeted, it occured to Layla that this was what she might have pictured her life to look like once, when her children were young and she knew who her family would contain but not what life would be like for them."

The theme of this brilliant book might best be expressed by something Hadia thinks- "How were they to know the moments that would define them?" A Place For Us is filled with the moments that come to define each of the family members, and the ones that lead to Amar's estrangement from his family.

The truly saddest part of the book comes in part four, which is narrated by Rafiq. Until this point, we don't really know exactly what he is thinking. He pours his heart out, and the scene where he goes to Amar at the wedding had me in tears.

Although the book moves back and forth in time, and even shifts within chapters, Mirza is such a skilled writer that the reader is never confused. She will be a powerful voice in literary fiction for years to come.

A Place For Us is a compelling story about faith, family, and fathers and sons. I was so moved by it, I didn't want it to end. When I finished it, I wanted to hug it to my chest and just sit quietly and comtemplate it. It is a beautifully rendered story about an American family, and one that I encourage everyone to read. It is the best book I have read this year, period.
★ ★ ★ ★ ★
craig morgan teicher
I received a digital ARC of this book from SJP for Hogarth on NetGalley. I'm grateful to SJP for Hogarth for their generosity and am happy to post this honest review. All opinions are my own.

Synopsis
Set on the day of an oldest sister's wedding, A Place For Us, introduces the reader to a Muslim Indian-American family whose estranged youngest son has returned for the celebration. Though A Place For Us, Mirza explores themes of one's place within a family, a family's place within a community, and a Muslim and Indian community's place within 21st Century American society. Told in shifting narratives through the decades leading to the wedding, A Place For Us shines as a deeply relevant, debut novel.

Structure
A Place for Us bounces around in time, which will drive some readers a little crazy, though Mirza writes within this structure as well as it can be done. The modern starting point is older sister Hadia's wedding, for which Amar has come home for the first time in years. We're told he's been gone; from there the book flashes back in time to show us why and what it took for him to come home today. There is no date headers/signpost when the timeline changes—the narrative simply shifts and you determine through what people are talking about how many years forward or backward you are within the children's lives. This could be really confusing, but in Mirza's hands, it's as clean and clear as it can be. She has major events in the children's lives as signposts that come up fairly quickly. These events and/or comments about the children's ages or school grade are peppered in early within new sections so you can quickly place it within the narrative.

This has the effect of making the narrative read like a puzzle—you can pretty clearly understand the piece in your own hand and with a little study, you can see where it goes. Each piece makes you form one idea as you read and that idea is confirmed or changed when another character's point of view and experience appear several vignettes later.

The other thing that helps this structure be less jarring is that the book is told in third person by an omniscient narrator so you can tell when the perspective shifts to another character and who that person is. Several perspectives and times appear within most chapters so when Mirza shifts time and person, there is a paragraph break and symbol that indicates a change so you know you need to be looking for a different time and character. I enjoy when authors use non-linear timelines; just be warned this structure (in addition to the themes and content) make this book one that does require a little more energy and focus to really dig into.

Character Development
The bouncing in time reveals different characters to varying extents. The early chapters are heavy on Hadia and Layla, the three children's mother. The center picks up more with Amar and the ending is almost entirely Rafiq, the father.

At its heart, A Place For Us is about Amar's place within the family as much as it is about the place of an Indian Muslim family in modern American society. It is interesting then that Hadia and Layla are the ones to introduce us to Amar and Rafiq—these two women largely form our opinions of the boy and his father before either of them is allowed to influence our feelings of them much.

Hadia comes across in her own vignettes and others as mostly likeable. She isn't perfect—she makes (but recognizes) her mistakes. She is perhaps the only character whose presentation didn't change how I felt about her through the book. Layla's early chapters make her seem sympathetic; yet later chapters made me reform my opinion. In her efforts to do the best for her children, she does things that hurt them, never really realizing her role in creating the current system of estrangement we have now. You don't see her mistakes until after you've met and been hearing from her for a while, though, so the shift felt like a betrayal—not on the part of Mirza whose writing here is masterful, but by Layla. I trusted her and my trust was broken.

The contrast to this is Rafiq—we don't meet him on his own terms until the end, when our opinions of him are fully formed by what others have said about him. This gave me the opposite experience of Layla—I hated him, until he had a chance to speak for himself. He is still a deeply flawed man whose choices contributed to where we find our characters today; however, Mirza made me care about him in the end. To go from where we started to wanting the best for him at the end took one hell of a writer and I can't wait to see where Mirza writes next.

The only odd choice Mirza made in structuring her book and introducing her characters this way is that it feels we never really meet Huda, the middle child. She is present only in relation to the other children and never the focus of a vignette. She was left only partially formed for me. Other reviewers have noted this as well. She serves a purpose—she was the partner to Hadia, so Amar felt more left out as the third-wheel-child. She also became the most devout, a foil to Hadia's middle-ish (still religious) path and Amar's opposite. To an extent then, leaving her out isn't an option since she has these purposes in the story. But if she is going to be included, it feels like she deserved (and didn't get) the same characterization as the others.

Finally, Amar. It is hard to talk about Amar and his characterization without giving away plot points that are best left discovered as they come up. I will say that Mirza's characterization of him made me love him deeply despite his flaws. I could see where Amar was coming from, see how he was (in many ways) a victim of well-intentioned but harmful actions by others, and yet, Amar wasn't ever fully painted as a victim. He made bad choices for which I felt he was still responsible, but I could see why he made those choices. I loved him most.

Identity
This structure and presentation of characters raised questions of identity that have rarely plagued me as a white woman. I have almost never felt out of place because of my race and have certainly never felt out of place within larger society.

Yet, for this family, there seems to be an unanswerable question about where they belong. September 11th occurs when the children are older—somewhere around middle and high school. They've had a relatively peaceful childhood living in an area that has a large Indian Muslim population within a larger white population, so the children have friends in both groups. Within the larger population, the events of September 11th uncover the latent racism of those around them. Amar thought he knew his a place amongst his classmates, only to discover he was wrong. On a micro-level, the family chafes at times with their place with the hierarchical Indian Muslim community. On the individual level, there is the question of how Amar fits within the family—a question everyone tries to pretend isn't even a question until his piece is gone.

The presentation of the characters and narrative structure also raised questions about the way our identity (as we are perceived by others) is formed. On the one hand, we meet Layla largely through her own explanation of her actions and discover later there is more to the story as others talk about her. Conversely, I formed a (negative) opinion of Rafiq without ever really hearing from him at all in the entire first three-quarters of the book. But then, when I did meet him and could see how the questions of identity colored where he was coming from in in his parenting of Amar and his siblings.
★ ★ ★ ★ ☆
josh rosenblum
"There were many ways of breaking a heart. Stories were full of hearts being broken by love, but what really broke a heart was taking away its dream-whatever that dream might be. (Pearl Buck)"

A family, a faith, a country, customs, and traditions all combine to make this book an outstanding piece of literature. This is a story that will break your heart so many times in so many ways. "I don't know why they call it heartbreak. It feels like every other part of my body is broken too."

A story begins, a wedding, and a new life start, and a tragic child grown to manhood suffers and a family that has been crippled comes to together and then breaks apart once again.

This is a tale of a family, a family that has been somewhat pitted against what their values and morals dictate according to their Muslim faith. It is an Indian Muslim family living in California and trying to reconcile their faith to the land where their place in this country conflicts often with what they hold most dear. There are three children in this family, Hadia, the oldest daughter, whose choices in life are limited to the possibility of an arranged marriage or to chose the profession of becoming a doctor, Huda, the younger sister who seems to follow always Hadia's lead, and Amar, the son, the youngest family member, whose life seems to be fraught with obstacles.

The parents Layla and Rafiq love their children, but it is their son whose life worries them so. Amar struggles. He struggles with school, with loving a girl who is declared to be not for him, and he struggles with the strictures of his father, his faith, and his life. He is the one who breaks his parents' hearts. He is the one who is most in need of love, of understanding, of assurances that all will be well and he is loved.

However, where he most seeks these assurances, those from a father he idolizes, a mother he implicitly trusts, he does not receive what he needs. His father holds a strict line, while his mother betrays him and he feels that he is useless and worthless. His father feels he is making his son, all his children, into strong adults who honor their faith and its customs. He does not speak the important words his son needs to hear. He lets distance and the outside world steal his son away and when he reflects on his life after a serious illness, all the thoughts he has are the ones he should have voiced ages ago.

This was such a sad tale. It made me think of the ways in which adherence to religious principles can often be an enormous almost insurmountable challenge for children. It made me think of words unspoken, of times when forgiveness is most needed, of experiences not shared. There are always the children who will adhere to the religious and community practices, but there are some who revolt and fall by the wayside floundering with their inability to accept and carry the burden what is being fostered upon them.
★ ★ ★ ★ ★
thelonious
Every once in a while I read a debut novel that is so perfect because it's everything I want - beautifully written with characters that have you caring about them from the beginning and a story that will not easily be forgotten. This is one of them. You might read reviews of this book both on Goodreads and in the press and see words like stunning, beautiful, powerful and I wish I could be more original and find some different words but I can only say that this book is all of those things. This is a story of an Indian Muslim family living in California, and of course, it is in so many ways about cultural traditions, religious beliefs, but at its core it is a story of a family, how much they love each other, how they make mistakes and hurt each other, how deeply they feel sorrow and regret for things they do and say, sometimes too late. They are not unlike many of us, whether we are Indian Muslim or not.

We know at the beginning that Amar, the youngest child in the family, has been gone for several years and that there is tension between him and his father, Rafiq. As he returns for his sister Hadia's wedding, his mother Layla and sister Huda as well as Hadia are anxious about how Amar's return will be. We move back and forth seamlessly through multiple points of view - their thoughts of the present, memories of the past, the good ones like going to see fireworks and then those not so happy, at various times in their lives as little children and teenagers, the emotions, the fear of what it was like for them after 9/11, taking us back and forth finally moving towards where they are today. This is the intimate way we get to know these characters so deeply. The narrative that perhaps struck me the most, the deepest was that of Rafiq, the father who we come to know in the last part of the book. I found some circumstances so heartbreaking and some so uplifting and I cried at both. It's hard to say anything more than hasn't been said in the numerous reviews, so I'll leave it a thanks to my good friend Diane S. whose review made me know I had to read this book.

I received an advanced copy of this book from SJP for Hogarth/Crown through NetGalley.
★ ★ ★ ★ ★
mehranoosh vahdati
I had to let this book sit for a couple days after finishing it before I could review it... And I still don't feel totally ready, but here goes. This book will make you feel things. Even if takes you until the final quarter of the book to feel those things, you'll feel them. And then you'll keep feeling them long after the book is over. I really don't think it's just me who is experiencing this.

The book starts at the wedding of Hadia, an Indian-American Muslim girl who is marrying for love rather than through the arranged marriage that is generally expected. Her parents seem mostly OK with this and are proud of their daughter. Hadia is close with her parents and sister, Huda, but it's their brother Amar who the focus is on at this wedding. We learn that Hadia invited him to her wedding despite the fact that nobody in the family has seen him in three years. From here, we dive into the family's past and learn a lot about the difficulties Amar had as a child and how he never quite felt like he fit in.

The book jumps around in time quite a bit and this could get confusing, but Mirza does a good job at making sure we always know what's going on. The last part of the book is focused more on Rafiq and his feelings about Amar and this is really what made the book for me (though typically, I don't think I'd like this setup in most other books). The book has a strong focus on family, but also on religion, tradition, and culture. I also found myself thinking a lot about nature vs. nurture and how it played out in Amar's upbringing. Did all of the things that happened throughout Amar's life (that many people could take the blame for) matter? Or would nothing have changed Amar's outcome?

Like I mentioned, this is the kind of book that will stick with you. Whether it comes into your mind as you're speaking to your child or as you're planning your future, I truly think some part of A Place for Us will resonate with you and is 100% worth the read.
★ ★ ★ ★ ☆
chris kujawa
So I finally finished listening to A Place For Us this morning. It is certainly an investment at almost 17 hours and the story gives you a lot to think about. I have to be honest that I picked this book because it's the first novel from Sarah Jessica Parker's new line through Penguin Random House. I love SJP and had to check out the new SPJ for Hogarth book pick. .
.
This novel is so well written and keeps you engaged throughout. The story is about an Indian family and opens up at the oldest daughter's wedding. Through the story you learn about the past and present through all the characters. Both parents, Rafiq and Layla reflect on their life as parents and then the book even skips ahead to the future as their life after the kids are grown. The story also shares reflections and bonding moments from all three children through their lives growing up and as adults. Hadia is the oldest daughter who is very head strong and independent. Huda is the middle daughter that wants to be just like her big sister. And Amar is the baby brother who's choices have caused many issues within the family unit. The story covers everything from love, sadness, culture, religion and loss. .
.
I don't want to spoil this story for anyone but there are parts that I definitely reflected on within my own family and my sibling and parents. There were some pretty intense moments and realizations that made me push pause and catch my breath.
★ ★ ★ ★ ★
ariel watson
"A Place for Us" by Fatima Farheen Mirza is intriguing and captivating story of an Indian-American Muslim family. The struggle and conflict of observing one's faith, tradition, needs and wants is intense. A constant theme of finding balance in a complicated society. The genres for the novel are Fiction and Women's Fiction. The story mostly takes place in California. The timeline in this story vacillate between the past and present as it pertains to the events and characters.

The author describes her colorful cast of characters as complicated, complex and confused. The story can be told as seen through the eyes of each character. I appreciate that the author describes the religion, and traditions, culture and food, and clothing. Hadia, the oldest daughter in the family is getting married to a man that she chose herself, breaking away from the tradition of having a husband chosen for her. Hadia is a physician and has invited their estranged brother Amar to her wedding. Amar does come to the wedding, and surprises his parents Layla and Rafiq , and his other sister Huma. Betrayals, conflicts, and questions of forgiveness come up at this time.

The author describes the time period around 9/11, when Rafiq encourages his daughters to wear American clothes, not to be singled out. Amar gets into a major racist fight at school, when other students accuse him of being a terrorist. The students tell him to go home. Amar tries to deal with the fact that America is his home.

The author discusses the family dynamics of love, support , change, forgiveness, acceptance and hope. I would recommend this story for those readers who appreciate an emotional conflicted inspirational story. I received an ARC for my honest review.
★ ★ ★ ★ ★
maree
Bravo...a novel where each of the character is developed with depth and humanity. People are not binary, we are both good and bad, we have moments of goodness and lapses of poor judgment. Each member of the family is presented with their flaws and assets, except for Huda, the middle child. She is the voice we hear least from and of. I learned so much about the Muslim faith and how it is incorporated into daily life. And how one's faith can be the rock from which almost all of your decisions are based. I like the loving and forgiving God notion "if you walk 1 step towards God, he will take 10 steps towards you." Thank you for a beautifully written and thought provoking novel. I look forward to more from this gifted writer.
★ ★ ★ ★ ★
carissa weibley
A Place for Us is the story of an Indian-American Muslim family living in California. At the opening, the family has come together to celebrate the eldest daughter, Hadia's, wedding. Amar, the estranged youngest brother, attends the wedding, after being away for years.

What unfolds is a gentle layering of time, past and present over decades, told in the voices of the family; all culminating in an honest portrait of this complex and loving family, with each member searching for belonging, or "place."

A Place for Us was a book to read slowly and savor. One in which to reflect on my own life, on my family growing up, on my parents, and most especially, how small decisions made by family members can leave indelible marks. I felt profound connections to the genuine characters portrayed in this book due to the authenticity in the writing. Culture-aside, the issues at play within this family were universal; however, the culture embedded here was enlightening and thought-stirring.

Fatima Farheen Mirza has the ability to convey emotions in the most sincere and open ways, and she captures the vulnerabilities in people with honesty and grace. As with all books, each person will take away messages that are personal based on her/his own path towards identity and belonging, especially within one's own family. A Place for Us is easily one of the best books I have ever read and gets my highest recommendation.

Thank you to the publisher for the copy.
★ ★ ★ ★ ★
nicholas rubin
How do you write a review for a book that takes your breath away and leaves you speechless?

There is something I know that is true.... my review cannot do this book justice in how powerful and beautiful this piece of literature truly is but I will try! :)

A Place for Us is a place for ME, a place for YOU, a place for EVERYONE. Fatima Farheen Mirza's debut explores an inspiring masterpiece about love, identity, culture, and a sense of belonging.

Fatima's writing is absolutely flawless.... the onion keeps peeling and the tears continue to drop as you take in each poetic sentence.

This novel is an intimate character driven story at it's finest that will leave you falling in love over and over again with this Indian- American Muslim family. I think this has been one of the most complex and honest portrayals of a family I have ever experienced within a novel. I absolutely LOVED this family.

This story is told from alternate perspectives of Amar, Hadia, and Layla. The author ever so beautifully interweaves the story of their lives through each character's perspective chapter by chapter.

With all the struggles in this world, this book instilled faith, hope, and inspiration like I never would have imagined. This is SUCH a powerful piece that I will never forget.

I was absolutely honored to join my traveling sisters with this one and the connections/discussions we had over this book made the experience even more priceless.

"There's a place for us, Somewhere a place for us. Peace and quiet and open air. Wait for us. Somewhere."

5 flawless stars!!! This has easily become one of my favorite reads for 2018. I definitely wasn't expecting that... it was a lovely surprise!!
★ ★ ★ ★ ☆
huong
This is my first read about India Muslims, and I was very interested in this family and their traditions; however, the central idea of this novel is not so much about the culture. It is about issues that are common to families everywhere and of all ethnicities and beliefs: the consequences of a father's interaction--or lack thereof--with his children; a child's decision whether or not to follow the traditions and expectations they have grown up with; the effect of those decisions on the parents and siblings. All of these are handled well by the author, in a readable style with well-developed characters that held my interest. There are some teary moments, but I won't elaborate here. However, I had some trouble with the second part of the book, trying to figure out the time period and ages of the children. Also, a glossary of foreign words would be helpful because only very few were self-explanatory or defined in the text. If it matters to you, there are some "f" bombs dropped by one character in a few places, but not overly used.
★ ★ ★ ★ ☆
greg forrester
A book which is educational in terms of Muslim culture and how individuals and families implement it into their lives when there are 2 generations trying to cope - one with all the traditions brought with them from India and another with first generation children exposed to American culture. It's a story about families - their trials and tribulations; siblings love for one another as well as consequences of sibling rivalry and insight into thoughts and feelings of parents not readily expressed or shared as they try to be good traditional parents.

It incorporates todays substance abuse challengers and how entire families and friends are affected and the helplessness those nearest and dearest to the individual feel. Once I was into the book I found it hard to put down d/t the desire to know what would happen to this family. I took one star off because on how it was written, i.e., moving around from person to person and moving around in time - Amar could be 10 on one page and the next page - not chapter - he's 18, which at times made it a bit difficult to figure out whose voice we were hearing karate this tale.
★ ★ ★ ★ ★
jenny hughes
Who are isn't defined by one moment, one act or event. Rather it is thousands of small moments, each one weaving into the next which creates a life.
A Place for Us is a book about the importance of moments. Rafiq and Layla are strangers in a strange land having emigrated Hyderabad to live in California. Although they are a family from a culture and a religion apart, this book is far more about what humanity shares than what separates one person from another. As the story unfolds, the reader moves backward and forward in time towards two pivotal events, two times when Aram, the youngest brother, will walk away from his home and family. But what happens before to cause such a dramatic action? The answer isn't a simple one and Fatima Farheen Mirza is generous and delicate as she unfolds layer after layer of one family's life.
A Place for Us is a book to be savored slowly and with great care. The characters are relatable, multi-dimensional and stole my heart completely long before I ever entered the heart of the story. I can hardly believe this was a first novel, and I will certainly eagerly read anything else Ms. Mirza releases.
★ ★ ★ ★ ☆
karen muir
A Place for Us is the first book in Sarah Jessica Parker's imprint for Hogarth. It has received a lot of press, and because it is the story of an Indian-American Muslim family that now lives in California I was highly looking forward to reading this to learn more about the culture. I enjoy books that broaden my horizons.
The book begins when Hadid, the oldest of three children, is getting married in a love match rather than an arranged marriage. Her brother, Amar, has been estranged from the family for the last three years but arrives for the wedding after being invited by Hadid. I immediately wondered what had happened within the family. Mirza proceeds to unfold their story in flashbacks and alternating chapters from various member's point of view. Rafiq and Layla, the parents, were married in an arranged marriage before moving to the United States. Rafiq is portrayed as a strong, traditional Muslim man who expects rules and tradition to be followed. His wife, Layla, is a little less stern and from time to time breaks outside the cultural box and allows her children to as well. The parents have very different expectations for their oldest child and youngest child. The middle child, Huda, and the relationship there weren't as fleshed out like the others, though.

This book has received glowing 5-star reviews from a lot of reviewers. What I did love about the book is the examination of the different relationships and family dynamics which have similarities across all cultures, while also learning more about the immigrant experience and the unique challenges that presents. In most of the reviews I've read, her eloquent writing is highly praised, and most have felt her flashbacks were written seamlessly. I do not agree with the majority on this; however, I loved her beautiful use of language but felt there could have been some editing on the first half of the book. The flashbacks were not flowing seamlessly for me and felt disruptive to the story. She deftly examines the characters, and they are realistically portrayed. What I also liked is that you might think someone is acting in a particular way until you learn more about what's behind the actions, and like life, there are not always black and white answers to everything.

Thanks to Netgalley and the publisher for copy to review for an honest opinion.
★ ★ ★ ★ ★
natalie eustice
A Place For Us, the first imprint from Sarah Jessica Parker for Hogarth Publishing, was a finely balanced story of family, tradition and love. There's no great action or defining climax to the story. Instead, it's a slow burn told from many character's perspectives, offering vignettes of life inside of this family.

Being good enough, honoring thy father, Islamaphobia, living post September 11th as a Muslim American, wanting a love marriage instead of an arranged one, questioning the disconnection from religion, unrequited love, keeping secrets from those you love most, protecting your heritage and living up to the expectations of society both socially and economically were all thoughtfully considered.

The lucid and lyrical writing sucks you right into this story. An unexpected ending will leave you thinking about these characters for days. I look forward to what's next for this fabulous debut novel.
★ ★ ★ ★ ☆
kirsten devries
Thank you TLC book tours and Hogarth books for providing me with a free review copy all thoughts and opinions are my own.

Where do I start on a review for this book? A Place For Us was an unexpected journey of a book. Fatima Farheen Mirza took on the subjects of family, motherhood, siblings, religion, love, friendship, and so much more with crystal clear honesty and thought-provoking writing. Farheen Mirza's transition through time and place is so unique and seamless. I never felt lost or confused when she transitioned to a memory in the past. She wrote about grief as though she had taken the thoughts and emotions directly from the private thoughts of anyone who has ever suffered a loss. I would love to know how she was able to write about motherhood in such a way that she took so many of the emotions I have experienced as a mother and put them into writing for me. There is one particular storyline in the book that after I finished reading it I needed to set the book down because Mirza's writing was so true that it hurt my heart a little to continue reading. This is literary fiction at its finest and a beautiful novel.
.
★ ★ ★ ★ ★
dawn h
I was really curious about this book, the first from SJP for Hogarth. This might sound weird, but I already had an appreciation for Sarah Jessica Parker after reading about her in Chandler Burr's A Perfect Scent and was pretty sure she'd select good books to publish. I'm happy that is true. A Place for us is a gorgeous slow burn of a family saga, the kind I really enjoy reading. The family, Layla and Rafiq and their children Hadia, Huda, and Amar, take turns narrating the story (except for Huda, who remains a bit of a cipher to me), and all of them are wonderful, imperfect people who love each other but don't always know how to do or say the right thing. This is definitely not plot-driven as it's all about the characters and their relationships to one another. The family is Muslim, with parents born and raised in India and children born and raised in California. Culture and faith affect the ways they all interact and the expectations they have of one another. I loved all the characters but ended up with a soft spot for Rafiq, the father, who you only really get to know well toward the end of the book. I think this debut novel will be getting a ton of buzz and that's completely well-deserved. I hope Mirza writes more.
Note: I received a free ebook ARC from SJP for Hogarth via NetGalley.
★ ★ ★ ★ ★
shosh
One of the wonderful things (and there are many) in Fatima Farheen Mirna's stunning debut is the way the story is revealed through the eyes of this Muslim American family. Centering on the the youngest of three children, Amar, Mirza moves through decades beginning and ending with his parents, the conflicts between siblings, as well as a monumental understanding of the complicated relationships between parents and children, and the sacrifice and heartache a father or mother experience as they watch their child grow. Of particular impact was the effect the aftermath of 9/11 had on the family and the children, as well as the hint of what was to come as the 2016 election was underway. This is one of those books to be read, shared, discussed and adored. And I won't soon forget Layla, Amar, Haida, Huma, and Rafiq.
★ ★ ★ ★ ★
mamacita
This is one of the best books I've ever read. I can't believe the author is only 27 years old because she is so incredibly wise.

This is the story of an immigrant family with a deep faith and love for one another - but it's also about their human struggles. It's a story that goes back in time over and over again and weaves a beautiful, although sometimes painful, tapestry of their lives together. It gives us an understanding of their religion and culture and what it's like to be different, and to want to be the same. There is hope. And there is regret. And there is always love.

These characters are some of the most well-developed characters I've ever read. This family will stay with me for a very long time. I'm so deeply moved by this book. I highly recommend it.
★ ★ ★ ★ ★
plaxnor
This is a gorgeous book that explores the tensions and challenges of evolving family traditions and cultural expansiveness. A culture is explored that needs exploration and it is handled with gentle detail and grace which fosters compassion for the reader. The attention to detail is impeccable and is sensory engaging. Further the inner conflict of characters is well demonstrated and confronted as major family events, in this case a wedding, brings conflicts and family members together. Time moves back and forth during the narrative and 911 is present looming and influencing more prominently the inner conflicts of Muslim characters forcing them to turn from cultural practice to drugs and alcohol to cope. Secrets and betrayals are unleashed as family strives to transcend them.
★ ★ ★ ★ ★
kemper
If you like stories about immigrant American families, A Place for Us will likely be engrossing. It's a well written tale of an immigrant Muslim Indian family in post-9/11 America. The focus is on the emotional lives of the children and parents and the push and pull between tradition and modernism. This is a very traditional book in both style and substance. What is new here is the emphasis on Muslim Indian traditions and the window that this book provides for viewing Muslim Indian culture in a life affirming, positive way despite all the tensions that are inherent in any good family-based novel. A Place for Us is not a novel of big ideas. Rather it's a well crafted story of big emotions.
★ ★ ★ ★ ☆
anne marie coonan
I had a hard time settling into the book. My preference is for congruent storytelling in the order in which events occur. This isn't that sort of book. With each segment of many, the reader is compelled to ask who is alive, who is dead, who is gone and of those present, how old are they, where do these events land on the continuum of their respective lives, and who is speaking. Even so, the book is excellent and describes family dynamics that result in two good outcomes and one bad without making anyone an evil fall guy. If you don't mind all the undefined Urdu words, this is an above average examination of a family that both succeeds and fractures
★ ★ ☆ ☆ ☆
zach harney
After the almost 5 stars reviews i couldn't wait to read this book! Now, having done so...... i don't see what the fuss is about. There is not a full story with a point. It jumps from events that happened in the characters lives. to fill up a book that is entirely too long! There definitely is a theme; that parenting in an unknown and new culture is tough and the struggle faced by children in the mix in trying to navigate 2 different identities. However, that could easily have been done in half the pages.
★ ★ ★ ★ ★
kim marshall
5/5: This beautiful, beautiful book.....?. Although it is billed as a story about an Indian American Muslim family, it really is the story of every family- love, loss, hopes, disappointments, regrets- told through alternating perspectives over the span of several years. Towards the end I held my breath until the very last page, waiting to see if it would end as I hoped it would- for the sake of spoilers I won't say here if it did or didn't , but I closed the cover feeling so many different emotions about this family whose journey I truly felt a part of, who each felt so very real and so human in all of their experiences...this one will stick with me for a long time.
★ ★ ★ ★ ★
reetika
This is an absolutely beautiful book. As a Muslim American, this book spoke to me in amazing ways and felt like this was written for me and I recognized so much in those pages. Everyone has family drama and I could relate to that angle of the story as well. The sentences are fantastic and the author has switched narrators and gone back and forth in time which all makes it sound it would be hard to follow. But its not! It adds to the story when we read different people's thoughts and views. Very cool. I loved it. Finished in 3-4 days. Ending felt a little bit "unfinished" as in we could somehow see a sequel. But regardless, a great novel with great depth from an astonishingly young author.
★ ★ ★ ★ ☆
rod dunsmore
An incredibly perceptive story of the wonderous moments, deeply felt frustrations and heartbreaking pains of being part of a family. When a son returns home after a long absence he says: "That it feels unexpectedly comforting is, in and of itself, difficult." Wow. It's lines like that touched me deeply and brought me to tears. It describes in intimate details the sacrifices we make for our loved ones and the many ways we cause pain. And through it all, love survives and often triumphs. A great book for book groups. This is a book where you really connect with and care about the characters.
★ ★ ★ ★ ☆
dan wong
A story of a family trying to find their place in a new country and within themselves; finding who you really are amidst the traditions, rules and the religious confines of your family.
Sibling love and rivalry pervade much of Hadia's tale, as she tries to find happiness and comfort for herself and her siblings.
Excellently written with familiar family issues, while being informative of a culture through its plot and intricate characters.
*I received an arc from the publisher through NetGalley for an honest review
★ ★ ★ ★ ★
scott kenefake
This is the first time (I think?) I have given a book five stars. What can I read after completing this work of art? When will I stop missing this family? I learned about love and loyalty. About the importance of allowing our loved ones to be who they are - despite what we wish for them, despite watching them make mistakes. I learned that some authors have a talent few others can fathom. I don't know what's next for this author but it can not come soon enough. Stop reading reviews, just buy it and start it. Right now!
★ ★ ★ ☆ ☆
jana allingham
A Place for Us opens just before the beginning of an Indian family wedding in California. The bride, Hadia, is hoping that her brother, Amar, will show up. No one in the family has seen him for three years, but Hadia hopes their bond is strong enough to bring him back, despite the problems with their father that made him run away. Amar does attend-marking the wedding as both an ending and the beginning of Fatima Mirza's debut novel about complicated family relationships.

A Place for Us is one of those novels I welcome because, beyond the larger sphere of human nature and relationships it shares a smaller slice of life unlike any I know. Hadia's family is Muslim and Mirza's portrayal of their lives is fascinating and sometimes unfathomable. Although set in modern times, the pervasive cultural belief is the importance of a male heir so the pressure is put on the woman to bear males and for those males to succeed and further the family line. Really? Still? Just as far-fetched are the beliefs that women are responsible for men's sins of desire and are incapable of taking care of themselves.
Archaic misogyny aside, there is the beauty of unfamilar rituals and their impact on the participants:

Her mother touched Hadia's forehead with her index finger and traced Ya Ali in Arabic, the gesture done for protection and luck before every first day of school, every big exam…Something about the movement of her mother's finger on her forehead, the look of concentration on her face as she prayed, calmed and comforted Hadia.

The tenderness of scenes like this bring the novel to life, which is necessary because A Place for Us is largely an introspective novel. There is very little action or plot and much of the novel's information is relayed in flashbacks. Initially, this makes for an odd juxtaposition because although there is very little action happening, Mirza cuts quickly back and forth in time amongst generations, which can become quite confusing.
As things settle, Mirza focuses on the innermost thoughts and motivations of Hadia, her mother, and, in the last part, her father. Much of these memories revolve around Amar and their history with him with each feeling they failed him. This is poignant, in the way of all family secrets and pain, but we never hear from Amar, the character at the center of all their lives, which left me unsatisfied. Mirza shares only his vague sense of never belonging, but doesn't do so in enough detail for me to have gotten a sense of why he felt this way and why he chose to remove completely himself from the family. Despite these shortcomings, A Place for Us is an exquisitely written debut and Mirza a promising writer.
★ ★ ★ ★ ★
antonio reinaldo
What a remarkable debut. For a white middle class, middle aged Protestant this was an insightful read into the richness of a family, all told through the eyes of a Muslim. A fascinating tour of various characters grappling with who they are in the context of their religious faith and cultural norms surrounding them. Ms. Mirza has given the reader a wonderfully rich glimpse into our multifaith, multicultural 21st century. Well done.
★ ★ ★ ★ ☆
cosima
It takes time to read this book and for the pieces, the message, to knit into a story. It's worth the investment but it's not easy in the beginning. What unfolds is a thoughtful, deep exploration of family. The bonds of siblings, parents, traditions, expectations. You get a first-hand impression of the Muslim community and the pressures it uses to create community and destroy a family.
★ ★ ★ ★ ★
joanne monte
My heart is breaking as I finish this book. Tears were shed in this last chapter. There are pages and passages in this book that I was so moved by and felt so deeply. This is the story of a Muslim family, but this could be the story of any family. It is all of us as parents, daughters, sisters. Beautiful writing. Words that just pierced right through me. One of the best I've read this year.
★ ★ ★ ★ ★
xin cai
A very poignant and compelling story. Once I got used to the non sequential telling of the family's story from multiple viewpoints, i was totally engrossed in their lives. I came away with a greater understanding of the muslim religion and the complexity of human interactions. It is so easy to misinterpret others comments and actions. At times, the story is heart breaking. I especially found the ending very realistic
★ ★ ★ ★ ★
noel miller
Rarely have I been as touched as by this beautiful, sensitively written portrait of a loving family that can't communicate . The results of this lack of communication takes its toll on its happiness. The book is beautifully written by a young woman. It is her first novel and she seems to be headed for a wonderful career. I can't wait to read her next book.
★ ★ ★ ★ ☆
terena scott
4.5. What a powerful provocative novel. There are so many issues in this book: culture, religion, family, immigration, assimilation, family dynamics, to name just a few. In my opinion, this debut novelist captured them all so well. Very well defined characters and beautiful writing. I look forward to seeing more from this author.
★ ★ ★ ★ ★
aneel
One of the best books I have read in a while. Although it started slow, putting together all the back drop of the characters and such - development ya know, the book was such an amazing story about parent guilt and complications of siblings. Parental right to dictate their religion and the pluses of giving that structure and how it can destruct without soft borders. Loved it. And learned so much about subtilties of the Muslim religion.
★ ★ ★ ★ ☆
lavonnski
I really enjoyed this book...for the most part. It was a little slow moving and wordy at times and I found myself skimming some parts of the book. As an immigrant from India, I felt a kinship with the characters in this story which kept me going when the story slowed down. A great debut novel, I felt the author has real talent & I look forward to her other works down the road with hopefully tighter and less verbose writing. Would definitely recommend.
★ ★ ★ ★ ★
matthew golden
Every once in awhile you come across a book that stays with you. This is such a book. It is beautifully written and brought me to tears at the end. An exploration of values, family, and faith with poignant insights into a Muslim family and their American journey. Highly recommend!
★ ★ ★ ☆ ☆
lisa horton williams
A Place for Us is the story of a family. It begins with Layla, a young Muslim woman who is told that she is to be married. This man, Rafiq will take her away to America where he has a job and good prospects. Layla follows her new husband away from all she knows. She soon finds herself pregnant and one daughter leads to another and then finally a son.

Haida and Huda the girls grow up without issues. They are well behaved and follow the rules put forth in the household. Amar, the boy is another story. His birth was a bit traumatic so his mother clings to him and Amar returns the love. This troubles Rafiq for reasons he can't really articulate. His own father died when he was still quite young and he wonders at his ability to be a father himself.

As the children grow and the family tries to live a devout, Muslim life in the time after 9/11 each one tries to find their place in the family and the world. Rafiq and Layla try to maintain the old ways while the children look to the future. Amar is constantly at odds with his father while being protected by his mother and resented by his sisters. It makes for some tense family dynamics.

There is a very strong, compelling and rich family drama within the pages of this book. Dealing with universal issues of love, loyalty, faith, and trust there is much to mine within a family that has a patriarch that rules with a somewhat iron fist within cultural norms that demand obedience. Clashes of traditions further add to the mix. The characters are all very unique and very human with all the good and bad that go into making each of us. So you can see where this would be a book that would keep you invested and wanting to get lost in the story.

But that is the problem. You can't just get lost in the story. It hops all over the place in time with no real logic. There are breaks but you don't know after a section if you will be in the same time, a few years back or decades back. It's downright confusing. There were seven main characters and each one would go back and forth in time within a chapter. Heck, various characters would go to different times from section break to section break. You had to really keep it together to remember what was what. I had it sorted by about halfway through but I had some frustrations. Were it not for this the book would have a higher rating.

Maybe others will be fine with all of the back and forth. It did not work for me. The underlying story was strong so that did save the novel. I respect that the present is built upon the past but there are easier ways to get to the point.

3.5

I received a free copy for my honest review
★ ★ ★ ☆ ☆
bonnie burlton
This author has a story to tell but she seems hung up in to many words. The book revolves around an East Indian family and in many ways its about the immigrant experience. It's an interesting look into how Muslim's in America live in their own subculture.

The parents want to maintain the old ways, the traditional Muslim ways - and the children are living in a different world. This clearly causes conflict. At the center of the story is Amar, the only son and his relationship with his father. While the novel starts out at the wedding of the oldest daughter the rest of the novel is flash backs and a lot of skipping around in terms of time. You have to figure out what time period they are talking about.

While I liked the novel for the first couple of hundred pages, it got repetitive and I did not like the end at all.

In reading the book, most readers will reflect on their own families and inter family relationships. That's why many reviewers talk about the book as a family saga. But the saga gets hung up in trying to look at what happens from different sides and in so doing losses the theme somewhere. I felt the author didn't know who to end the novel, so she again reflected on the past and leaves the reader hanging
★ ★ ★ ★ ★
john weibull
I don't really write reviews, but this book was SO GOOD that I had to! I read a lot of books, so I know what really makes a good book. BUT Fatima Farheen Mirza wrote this so beautifully, and I just could not put it down. I just really hope she writes a Part 2, because I really need to know where the characters are now.
★ ★ ★ ★ ★
duane diehl
This is one of the most beautifully crafted books you will ever read. Each sentence and is crafted in such detail and powerful imagery that will be enjoyed by anyone.

But for South Asians and Muslims in particular, seeing a story of a family come to life in a novel whose challenges and love for one another is so familiar to us like will give you a feeling no other book you have read will. I cannot recommend it enough.
★ ★ ★ ☆ ☆
bijan sabbagh
This book was selected for our book club (9 retired professional women, who are close friends). It's summertime and everyone is busy with activities and house guests, so the 400 pages were a bit daunting to begin with. Once we started reading, we found it tedious and no one was drawn to it. No doubt it is a worthy story, but we've decide to abandon this book and have selected something else. In the 11 years that we've had our book club, this is only the second time we've made the decision to choose a different book. We feel that the hype around this book is overrated.
★ ★ ★ ★ ★
grillables
As soon as I finished reading this book, I immediately wanted to read it again. Touching on love and loss, happiness and heartbreak, all told from the viewpoint of different family members, this novel is one that I did not want to put down, and didn't want to leave behind. The poignant ending left me in tears. The spiritual and moral lessons and the struggles of this family are relatable to people of all cultures and faiths. I'm so glad I read this book, and can't wait to read more from this author.
★ ★ ★ ★ ★
h jane
This is an absolutely beautiful book. I teared up constantly as I was reading it.

The language is gorgeous and the emotions are hard-hitting. This is not a plot-driven book, so if that's your thing this is probably not for you. It is, however, an exploration of a family. We explore their relationships from the perspectives of the different family members and see how each have found adjusting to a new environment difficult. As difficult as some of their relationships are, you also see a firm love for each other.
★ ★ ★ ★ ★
elahe mahdavi
Beautifully written. The story of a family told through its memories as they surface, examining motives, and weaknesses. Who are we? - did we love enough, did we love too much. Was our love selfish. Why do memories surface when they do. What are they telling us. A little boy on his grandfather's back- the only thing that matters is faith expressing itself in love.
★ ★ ★ ★ ★
courtagonist
Beautifully written. This is a heart wrenching story of family and faith, a gently rendered tale of immigration and assimilation. I rarely weep while reading, but this brought me to tears several times.
★ ★ ★ ★ ★
azim
I read a lot (this is my 89th book this year, and we're only in August) and this was by far the best book I've read in 2018. The story of family and heartbreak and disappointment and hurt is universal, but the aspects of being a Muslim American made this unique and layered and so so wonderful. Highly recommend.
★ ★ ★ ★ ★
birgit
I do not remember the last time I cried over a book but I had trouble reading the last few pages through my tears. This family seemed so real that I had no choice but to grieve with them over the estrangement of one member from the rest.
★ ★ ★ ★ ★
edward linder
I don't really write reviews, but this book was SO GOOD that I had to! I read a lot of books, so I know what really makes a good book. BUT Fatima Farheen Mirza wrote this so beautifully, and I just could not put it down. I just really hope she writes a Part 2, because I really need to know where the characters are now.
★ ★ ★ ★ ★
quinn slobodian
This is one of the most beautifully crafted books you will ever read. Each sentence and is crafted in such detail and powerful imagery that will be enjoyed by anyone.

But for South Asians and Muslims in particular, seeing a story of a family come to life in a novel whose challenges and love for one another is so familiar to us like will give you a feeling no other book you have read will. I cannot recommend it enough.
★ ★ ★ ☆ ☆
anthony cornett
This book was selected for our book club (9 retired professional women, who are close friends). It's summertime and everyone is busy with activities and house guests, so the 400 pages were a bit daunting to begin with. Once we started reading, we found it tedious and no one was drawn to it. No doubt it is a worthy story, but we've decide to abandon this book and have selected something else. In the 11 years that we've had our book club, this is only the second time we've made the decision to choose a different book. We feel that the hype around this book is overrated.
★ ★ ★ ★ ★
carma spence
As soon as I finished reading this book, I immediately wanted to read it again. Touching on love and loss, happiness and heartbreak, all told from the viewpoint of different family members, this novel is one that I did not want to put down, and didn't want to leave behind. The poignant ending left me in tears. The spiritual and moral lessons and the struggles of this family are relatable to people of all cultures and faiths. I'm so glad I read this book, and can't wait to read more from this author.
★ ★ ★ ★ ★
subbu
This is an absolutely beautiful book. I teared up constantly as I was reading it.

The language is gorgeous and the emotions are hard-hitting. This is not a plot-driven book, so if that's your thing this is probably not for you. It is, however, an exploration of a family. We explore their relationships from the perspectives of the different family members and see how each have found adjusting to a new environment difficult. As difficult as some of their relationships are, you also see a firm love for each other.
★ ★ ★ ★ ★
maxwell
Beautifully written. The story of a family told through its memories as they surface, examining motives, and weaknesses. Who are we? - did we love enough, did we love too much. Was our love selfish. Why do memories surface when they do. What are they telling us. A little boy on his grandfather's back- the only thing that matters is faith expressing itself in love.
★ ★ ★ ★ ★
dianne dohoney
Beautifully written. This is a heart wrenching story of family and faith, a gently rendered tale of immigration and assimilation. I rarely weep while reading, but this brought me to tears several times.
★ ★ ★ ★ ★
ali m
I read a lot (this is my 89th book this year, and we're only in August) and this was by far the best book I've read in 2018. The story of family and heartbreak and disappointment and hurt is universal, but the aspects of being a Muslim American made this unique and layered and so so wonderful. Highly recommend.
★ ★ ★ ☆ ☆
robby russell
I was so upset with the author careening from one time period to another without any rhyme or reason that I almost gave up on the book. But I'm glad I stuck with it as I got a little bit of insight into this family. But still only 3 1/2 stars.
★ ★ ★ ★ ★
shelley
I do not remember the last time I cried over a book but I had trouble reading the last few pages through my tears. This family seemed so real that I had no choice but to grieve with them over the estrangement of one member from the rest.
★ ★ ★ ★ ★
lars gaustad
I really enjoyed this book. I like the author's style of writing and the way she weaved this story. The time frame jumps around which was a little confusing at first but I quickly caught on to where I was in the character's lives. I would definitely recommend this book.
★ ★ ★ ☆ ☆
john moore
Difficult child with an angry rigid Fundamentalist father. Not a good mix for providing a healthy family environment. The father could have just as easily been an Orthodox Jew or Evangelical Christian. All those wacky daily rules for getting you into heaven. The literary technique of moving back and forth in time was repetitious without adding enough insight to justify the length of the novel. I agree that the father's recitation of his regret and remorse at the end was touching and beautifully written. Worth reading compared to another throw away crime novel by anyone named Patterson.
★ ★ ☆ ☆ ☆
desmon walker
I am in the middle of this book, and I'm not sure if I can finish it. I keep waiting for something to happen, but past petty grievances keep getting rehashed. The characters lack depth and they are truly boring. Maybe their lives in India were more interesting before coming to the U.S., but Ms. Mirza doesn't elaborate on that part of their lives. I am glad I borrowed this book from the library and didn't pay for it.
★ ★ ★ ☆ ☆
erin vey
This was to some extent an absorbing family drama, but it did tend to drag toward the end, and I wished it had been about a third shorter. I found myself irritated with several of the characters, and as a matter of fact, the Muslim world-view, with its endless restrictions, registered with me a a character in and of itself. This world-view completely absorbed and controlled both parents, who thereby foisted it on their hapless children. The girls saw it as a sacred trust that they had to please their parents by living passionately within it as set out by ma and pa; and the son simply refused to wrap his brain around the parent's Muslim world-view. He didn't seem to know who he was, but he knew that that place of rules (boys and girls couldn't talk to each other) wasn't "home." Unfortunately he was also a supreme jerk and spoiled brat, with a simpering adoring mother and a father who was utterly disgusted that sonny wasn't who he was supposed to be. I was annoyed with the one-dimensional simplicity of the parents, with spoiled, needy hopeless Amar, and with the nearly nun-like devotion of the sisters to be "good." I know. I'm being rigid and unfeeling, but that's just the way they struck me. It was all well- described, just a little to repetitively.
Please Rate A Place for Us: A Novel