Mrs Dalloway Virginia Woolf (Wordsworth Classics) (Wordsworth Collection)
ByVirginia Woolf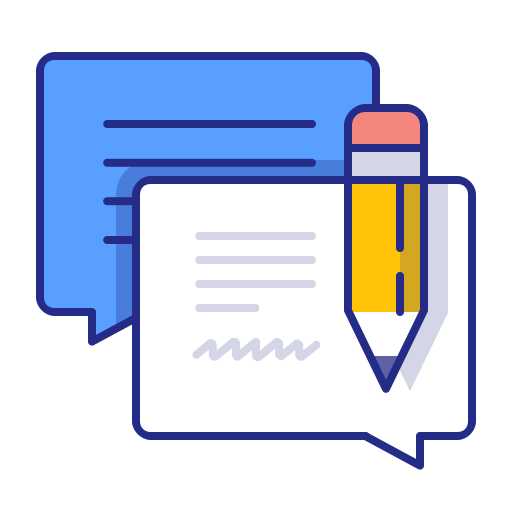 Total feedbacks:158
★

★

★

★

★

★

★

★

★

☆

★

★

★

☆

☆

★

★

☆

☆

☆

★

☆

☆

☆

☆

Looking forMrs Dalloway Virginia Woolf (Wordsworth Classics) (Wordsworth Collection) in
PDF
? Check out Scribid.com

Audiobook
Check out Audiobooks.com
★ ★ ★ ☆ ☆
juliet
Well, I can check this book off my 'to read' list. That's one of the best things I can say about it. One day in Mrs. Dalloway's life and those of the people who know her is achingly described, sometimes lovely and sometimes nonsensical. You would think if an author wanted to focus on one single day, she might want the reader to come away changed somehow by some significant message. There is nothing substantial in the story. It is lovely writing about nothing. Mrs. Dalloway is planning a party. I know I'm being simplistic with this statement, but that is almost how I feel. I hear To The Lighthouse is much better, and I plan to read that one and hopefully, finally, kindle some appreciation for Virginia Woolf.
★ ★ ★ ★ ☆
vinisha
One of Woolf's masterpieces (although To the Lighthouse is far more accessible) this book introduces us to Clarissa Dalloway: dutiful wife, proud mother, hostess extraordinaire, cream of London society, and perhaps ultimately, failure. Using a stream-of-consciousness technique that was pretty radical for its time, Woolf bounces us from the mind of one character to another in sometimes erratic fashion, presenting a multi-faceted view of a single day in post-WWI London.
The focus is on Clarissa and the grand party she is throwing that particular evening, but as her thoughts frequently hearken back to the past, we gradually learn her life's story, even as participants in that story make appearances in "real time". Peter, just back from India, still has strong feelings about her, despite the many years since she broke off their love affair. Sally, the brazen, independent woman who Clarissa so much admired, also puts in an unexpected appearance, and some may wonder if a romantic attachment might have also played a role in their relationship. Clarissa's husband Richard is something of disappointment, neither as successful as his contemporaries or as passionate as the now-unattached Peter. Will this confluence of faces from her past be enough to shake Clarissa out of her despondency?
A major sub-plot revolves around a young WWI veteran named Septimus who is also obsessed by the past. Seeing visions of his late comrade-in-arms, Septimus finds it difficult to deal with the realities of everyday life. His wife, tormented by his inexplicable behavior, wants to get him medical help, but her husband fears these threats to his freedom even more than death. Will her love be enough to save him?
The intersection of these two plots is not overly dramatic, but in light of the facts of Woolf's own demise, the effect of one upon the other should not be overlooked. The novel bears more than a hint of social criticism, blaming the patriarchal culture for Clarissa's lack of choices, but even more than that it is a cry for help from an author who was plagued by her own fears and doubts.
As characters, the women are better realized than the men, and apart from the over-critical Peter and the intellectual light-weight Richard, most of the men are pretty unpleasant. As such, women will probably enjoy this book more than men. Casual readers be forewarned: the stream-of-consciousness technique makes for a very difficult read, particularly in the early pages, before we know who's who. There's not a lot of plot; this book is primarily a character study of some fairly unhappy people. For devotees of great literature, this novel is essential to understanding the author and the untold numbers of lost souls like her. For everyone else, this is a very challenging novel about how we perceive others and ourselves, and not exactly a light entertainment.
★ ★ ★ ★ ☆
kayla gutierrez
"Mrs. Dalloway" is almost a story without a story. At first sight the plot of this book seems almost banal. After all, who wants to know how Clarissa Dalloway spends her day?. Isn't she merely a shallow woman who leds a boring life?.

Of course, we should remember that first impressions are often misleading... and in this case, they certainly are. "Mrs. Dalloway" is nothing less that a ground-breaking novel in which Virginia Woolf pioneers a style that would later be called "stream of consciousness". Thanks to that style the reader can, literally, read the thoughts of the characters without any kind of censorship. Even though that makes the book somewhat unclear at times, it is nonetheless strangely attractive, and compelling.

"Mrs. Dalloway" is the story of a day in Clarissa's life, but it is at the same time the story of the people who know her, or that are somehow connected to her, and the story of her/their dreams and thoughts. Virginia Woolf's goal in this book was ambitious, but she managed to achive it: she allows the reader to look right into the mind of the different characters...

As I previously mentioned, the story of Mrs. Dalloway is at the same time the story of many more, as the story of each of us is also the story of the people we know/love/hate/like/dislike. There are many people who help us to understand Clarissa, thanks to their interactions with her. However, we also see her under a different light thanks to characters that don't know her, or are merely distantly connected to her through one of her many acquaintances. For example, Septimus Warren Smith, an ex-soldier who battles madness, and whose gloomy life provides a stark contrast to the artificial cheerfulness of Clarissa's own life. The two never meet, but it is impossible to try to understand one without the other...

On the whole, I think you will enjoy this book. It is quite original, and gives the reader food for thought. It makes us realize that there is often more to people than what meets the eye. For that, I highly recommend "Mrs. Dalloway" to you.

Belen Alcat
★ ★ ★ ★ ☆
esther kim
Mrs. Dalloway-Virginia Woolf- I admit I have trouble with classical writings and tend to steer away from these reads. However, as a writer, I feel I must discipline myself. So, on occasion, I will choose a novel such as this as I believe it helps me as an author with my own creativity and style.
In spite of the traditional award winning writing style of the time, this is an enjoyable read. With patience and willfulness one can endure the difficulty of the read. I had to read over parts several times and even flip back within the book to re-read something which tied in with something else further in the book! This story is packed full of emotion and is simply a wonderful.
A fantastic read if you are prepared to do a little "skillful" reading!
★ ★ ★ ★ ★
dave eck
Hard to believe I've never read Virginia Woolf before this, and now I know I've been missing true greateness, indeed! Mrs. Dalloway is a book to savour, every sentence, every phrase. A quick read it is not, even if quite a short novel! A few pages at a time is best, I found, to let it drift slowly into my soul.
It's like a long narrative poem, with exquistely perfect descriptions (what verbs!), dreamy stream-of-consciousness meanderings, and sudden cut-to-the-quick action. I found the sudden shifts into various character's points of view a little disconcerting at first -- whose head am I in now? -- but soon came to realize the distinctive voices.
Unfolding over one hot summer day in London, we gradually ease closer and closer to Clarissa Dalloway's grand party. Flashing back to holiday scenes at Bourton, we learn about the tangled relationships between the young Clarissa, her n'er-do-well fiancé Peter Walsh, her wild and sensual girlfriend Sally Seton, and her eventual Member of Parliament husband Richard Dalloway. Peter Walsh, who has been away in India some 25-30 years, turns up on Clarissa's doorstep the morning of the party. Sally Seton, now Lady Rosseter, unexpectedly waltzes onto the scene that evening. How do those sensual relationships of youth translate into a sophisticated party scene decades later, with the Prime Minister and much of upper crust London in attendance? (I won't give that away!)
As counterpoint to London high society, we have two other important characters, Septimus Warren Smith and his Italian milliner wife Rezia. Septimus suffers post-World War I shellshock, and we follow his descent into suicidal madness. The paths of Septimus and Rezia touch those of the other characters' ever so tangentially, little more than a quick brush in the street. Yet Woolf has seamlessly woven them together.
Altogether this is a hauntingly beautiful novel, one that will continue to reverberate through you.
★ ★ ★ ★ ★
lauralee summer
Devoid of form and convention Virginia Woolf crafts a portrait of individual's consciousness in MRS. DALLOWAY. Gaining popularity after it's portrayal in Michael Cunningham's THE HOURS, MRS. DALLOWAY continues to be a classic in the many decades since it's original publication. Set in London in June 1923 Woolf creates an intriguing mix of characters. As Clarissa Dalloway is busy preparing for a party in the evening the narration cohesively jumps to Peter Walsh, her lover from years past. The reader also meets Sally Seton (her childhood friend), Elizabeth (Clarissa's daughter), Richard Dalloway (Clarissa's husband) and Septimus Warren Smith (a man suffering from shell shock from WW1) among others. Lack of action is fully compensated by the extraction of the inner workings of the character's consciousness. This aspect makes this book a success. We learn about their passions, guilt, anger, and loneliness. Transitions from one character to the next are seamless without losing the narration's flow. Especially admirable are the transitions occurring between strangers passing each other in Reagent's Park. I must admit that MRS DALLOWAY is not easy accessible as Woolf's prose can be convoluted and confusing to some readers. But I beg those who are struggling with this book to hang on. The ride can be difficult but the message is profound.
★ ★ ★ ★ ☆
martha truby
This book was published 74 years ago and was, in its day, somewhat experimental. It is not so dense and difficult as "Ulysses" (I believe Mrs. Woolf was reading Joyce and Proust at the time she was writing Mrs. Dalloway) and is much more accessible, not to mention shorter.
I personally loved this book and found it liberating as a writer, to read the flowing, discursive narrative. The language is worked by a master craftsman and a pleasure to read. Without books like this, newer books like "Angela's Ashes" would not exist. Writers like Joyce, Woolf, and Dylan Thomas paved the way for prose such as Frank McCourt uses in his book on his Irish childhood.
The book takes a little patience, I admit. It's not a book that "gets on with it." It's a book for reading, sometimes as little as a page or two a day, and for savoring. I don't agree with some reviewers thinking it's a "woman's" book as opposed to a "man's" book. I don't agree with some of the didactic comments here, either... complaints about the use of parataxsis, for instance. People think paratactically, why not write that way? It requires that the reader shift gears somewhat, that's all.
I found the book engaging all the way through. I think the great triumph of this book is that, given the distance - from the majority of present day readers - in time, culture, and class of the main character one can nonetheless find common ground internally with this attenuated woman and her worries and concerns. Yes, she is worried about the flowers for her party, but she is also worried about her daughter's apparent affection for another character.
All in all, one of the finest books in the language.
EKW
★ ★ ★ ★ ★
gwen nyden
"Mrs. Dalloway" by Virginia Woolf was a surprise to me, even though I thought I had an idea of what to expect. It was a lovely surprise, actually.
I knew it was considered an "experimental" novel, and focused on only one day in the life of Clarissa Dalloway, a 50-something wife of an upper class and successful, but not quite successful enough governmental official. But I didn't know that the stream of consciousness as Clarissa prepares for a party that evening, and remembers and considers her life, is shared among multiple characters. I loved the way the viewpoint flowed among the characters, in a way, as if once they shared an experience on the street or in the park, the point of view would switch to the next person and follow him or her. It was fascinating and done even-handedly.
The flow of point of view brought out some key differences in the characters. Clarissa, while one empathizes with her, seems shallow and self-involved when compared with Septimus, the only one of the main characters who doesn't appear at the party at the end of the day. Septimus is seriously mentally ill, the result of shell shock from World War I. He has an Italian wife he has brought back to London with him from the war, and she is beside herself with worry. Her husband talks to people who aren't there. He writes cryptic notes to himself and leaves them about. She can't connect with him anymore. When it's her point of view, her loneliness is palpable and painful. She's losing hope. Septimus, who watched his war buddy die and "took it like a man" is afraid he no longer feels anything, and has been getting "treatment" from a family practitioner who has no idea what to do for his psychological problems.
Meanwhile, Clarissa prepares for her party by mending her gown. Her former love interest, the man she was involved with before she became engaged to her husband, Richard, comes back into her life from India and drops in her. She remembers that she always feels judged by Peter Walsh and sees him as someone who has made poor and ruinous errors in judgment where women are concerned. He's in London to get a divorce for his new interest, an Indian woman married to an Indian military officer, so that he can be with her. His being back in London and her receiving him in her home causes them to remember their pasts, including a woman, Sally, they had both known, who was very antiestablishment, and with whom Clarissa seems to have been in love, as well.
The day moves forward, and the author ingeniously inserts chiming clocks throughout the narrative to keep the reader anchored in time as the characters' minds flow back and forth over the years and the recent days. The contrast of Clarissa's and Septimus's lives is striking, and there is an idea that Peter Walsh's connection with India, Clarissa's thoughts about her own death and Septimus's pain over the death of his friend and his lack of feeling are commenting on a coming demise of the British Empire. When some characters speak of a patient's death during Clarissa's party, she is selfishly offended; though someone has died, she feels very petulantly negative toward those guests, thinking that they have "brought death to my party."
The book is very thoughtful, very considered, and always, of course, subjective. It's a wonder to read because although it flows so well among all these people who tend to answer each other and make pointed contrasts, there is a lot to think about within this one day. One gains from this perception: You know Clarissa's feelings and you know others feelings about her. It's an interesting way to see a fictional character.0 I would like to read it again sometime, just because I know there's a lot more there.
I did want to mention that having read "The Hours" by Michael Cunningham, I wanted to read this novel, which inspired it. After reading "Mrs. Dalloway" I like "The Hours" less. Things that I credited Cunningham for were taken, sometimes whole, from "Mrs. Dalloway," and I did feel that the end of "The Hours" seemed wrong, not quite believable, not quite what we were led ahead into. "Mrs. Dalloway" did not disappoint in this way.
★ ★ ★ ★ ☆
robert hultman
The intricate mastery of Woolf's use of stream of consciousness if undeniable. I liked this book more upon another reading, but all of that head hopping remains an acquired taste for me as a reader. The author gives us an intimate view of her characters' inner lives and thoughts, while providing commentary on gender roles, the effects of war, and a city in transition. All aspiring writers are well-served to have an author like Woolf in their reading repertoire.
★ ★ ★ ☆ ☆
andrew ribeiro
This modern classic novel is not an easy read but it hides a multitude of reasons to keep reading between its cumbersome lines.

Mrs. Dalloway leaves her upper crust English home one bright morning to buy flowers for her party. In the day that opens up Mrs. Dalloway crosses paths and encounters old friends to the point that she spends her day in contemplation, something it appears she hasn't done for quite some time. Against the backdrop of a ticking Big Ben Clarissa Dalloway remembers her youth, her exuberance and her dislike for societies norms but interestingly finds herself to be all that she distasted as a vibrant young woman filled with a sense of freedom. In her world is the ever moody, Peter Walsh, a man who never quite left his love behind as he watched Clarissa walk away with Richard Dalloway so many years ago and Sally (her long lost best friend) who once contributed to Clarissa's immature whims. Unknowingly Septimus Warren Smith lurks behind the day in his war-torn madness and he becomes a factor in Mrs. Dalloway's delightful day.

Virginia Woolf wrote this novel in 1925 many years prior to her own mental illness and suicide, but within the lines of this novel I sensed a tortured soul and a scattered but calculated mind at work. I admit I struggled with Woolf's writing style and never quite found a fit that felt right. She writes with such stops and starts that one must almost be a literary professor to keep up with her thoughts as they are strung out into extraordinarily long sentences laced with a multitude of punctuations. I found that I was often lost on what character she was delving into and had to go back and re-read entire paragraphs to figure out where I had lost her thought. She is certainly demanding of one's attention! Interestingly enough there are many references to water in this novel and I felt the beginnings of a connection between Woolf's characters and her own suicide method. Don't expect simplicity in Woolf she believed that her style of calculated impressionism would open up the art of the novel. Certainly in one day Mrs. Dalloway experiences what most people search a lifetime for and I found Woolf's explanation of aging quite moving, "But age had brushed her; even as a mermaid might behold in her glass the setting sun on some very clear evening over the waves. There was a breath of tenderness; her severity, her prudery, her woodenness were all warmed through now...."

I recommend watching the film, "Mrs. Dalloway," with Vanessa Redgrave after reading this book once or twice because somehow bringing Woolf's characters to life gives them a less elite meaning and allows for a bit of commonness and intimacy. But to grasp the meaning wrapped in Woolf's prose this novel must be read over and over again. For so fragile a creature as Woolf ended up being she is by far one of the strongest writers to have graced this world and her work is something to spend hours pondering over.
★ ★ ★ ★ ☆
kat reyes
I watched "The Hours" on video which is based on the Virginia Woolf novel, Mrs. Dalloway. The book I am assigned to read in English class and write a paper on modernism. Mrs. Dalloway is at first a slow read but each day of reading the book helps the reader to know what events and thoughts are taking place among each character. England was breaking slowing from Victorian morals creating a society that would not be based on a person's rank in class and gender. It also is recouperating from World War One. The climate was changing and not everyone could keep up the pace. Septimus suffered a nervous breakdown after witnessing the death of his friend Evans. Miss Kilman, a German patriot and born-again Christian, disdainfully looked down on Clarissa for putting on a show. And Elizabeth, Mrs. Dalloway's daughter, was her own person rather than a copy of her mother. Just to name a few supporting characters that intricately make the book a good read.

I did find the book tedious to read but it was a very interesting and insightful story of how the upper class lead daily lives giving them human characteristics rather than a shallow appearance of diamonds and pearls.
★ ★ ★ ★ ★
angella
So many people have gone back to read (or re-read) Mrs. Dalloway since The Hours came out that it almost makes me want to have Hollywood create interesting movie versions of numerous other classics. Think of the possibilities! It's almost a shame that people are forced to "plow through" some of these books as course assignments, where all of their enjoyment is completely lost. With movies, it encourages people to read them voluntarily when they are older and can relate to the themes of the book.

While young teens might find the musings of a middle aged woman confusing or tedious, most of us who are over the age of 25 understand completely where Mrs. Dalloway is coming from. She's wandering through the streets of London, going about the chores before an important party. Her mind is flitting all over as she waits for the road to clear so she can pass, while she chooses flowers, while she runs into friends. She thinks about how the party's going to go, how her daughter's doing, what her husband is up to. She's barely aware of the "real" world around her.

As if this isn't enough, an old boyfriend from her teen years shows up. That sets off all sorts of other thoughts. Should she have stayed with him after all? Then there was that girlish crush she had on a female friend. Someone wants to come to her party who wasn't invited. Her husband's off lunching with another woman. Finally the party starts, and she worries that it's not going well, until she finally settles in and is comfortable.

In amongst all of Mrs. Dalloway's angsts and daydreaming, we also get glimpses into other peoples' minds - her old boyfriend, her daughter, her daughter's tutor, and so on. This lets us view the world from a variety of angles. Tying it together is Big Ben, chiming away the hours as the day goes by.

I realize, if you're used to action-oriented straightforward stories like The Da Vinci Code, that it might take a "slowing down" to read this story. Where I zip through other books at break-neck speed, when I re-read Mrs. Dalloway I have to sit back, take a deep breath, and go along at a slow pace. If you don't quite get the hang of the characters the first time through, read through it again. Once you understand who the people are and how they relate, it makes the inner musings much more clear. It's its own rhythm, the slow, steady rhythm of a day in London. It's not about racing to a goal. It's about the daydreams of life that happen *while* you're preparing for something.

Interestingly, another book - "The Party" - gathers together many of the short stories Woolf wrote at the same time as Mrs. Dalloway. One in particular is a different version of the beginning of this story. In Mrs. Dalloway, the title character is going off to buy flowers for herself. The imagery is very powerful, and very meaningful for women who are used to having flowers bought for them - but not getting them for themselves. Intriguingly, "The Party" version has her going out and getting grey gloves, and wondering if they should have buttons of not. The power of the scene is *really* changed. It makes you wonder what other famous stories had different versions of their beginnings, and how much the story might have been different if they hadn't redone it. I definitely recommend getting both books and reading them together.

Then rent and watch The Hours, and see all of the interweavings of the stories!
★ ★ ★ ★ ★
tulasi
like many people i got to this book after seeing and later on reading "the hours". i was pretty indimedated at first, knowing that this is almost a mythologicly difficult book to read, but i have to say that once opening this book, i could barely put it down, it draws you in from the first second and stays with you trough, as it leads you through a soul search and revelation.
this is a story of several charecter throughout one day, which tend to be a day in which all either have importent disocveries or life changes events. it talks about a lot of big issues, such as the world war, classes in england, madness, womanhood and masculinty and how we iteract with those turms, the obligation to oneself Vs. the obligation to societly, old age and growing up and so on. it's amazing to see how all dilemas those are delt with without loosing the tread of the story and the events of the day.
personaly, the most interesting parts for me were the one duelt with spesimus, a young PTSD soldier who's gettingmore and more ill as the day advance, verginia woolf's own experience with deppression and madness deffenetly shows in this book, it made me realate to the book very emotionaly from that angle.
stream of consciusness type of writing's offen very confusing and demanding, and while in other books i couln't quite relate to it, in this book, i think i finelly got the idea behind it. it's a very deep book, one of the greatest books of modern times for sure.
★ ★ ★ ★ ★
rebecca lockley
Admittedly, many will find Woolf's dense prose difficult to comprehend, and honestly, I was initially no exception. I had attempted Woolf's greatest work twice before I picked it up yet again just two days ago. On previous attempts I became lost in the language, and entirely lost as to any discernable plot. Perhaps I'm just bull headed, but if so many people considered this work a classic, I must simply be missing something, so on this attempt, I came in prepared. Some may consider it cheating, but on this reading, I prepared by perusing a summery of the work before beginning to gain a basic knowledge of the work's plot, and I have to say, it did the trick for me.

Being well aware of the bare structure of the novel, I was left to concentrate on the sheer poetry that is Woolf's language. I found once I got my foot in the door (that is once I read the first 15 pages or so and adjusted to Woolf's prose and use of long running sentences) I simply loved it, and could not get enough of Clarissa and the rest of her world!

I suppose another road block for many readers may be the clear depth of Woolf's observations within the novel. One must realize, Woolf is less concerned with the present action of the novel than what that action causes in the mind of her characters, and this is simply an arrangement I believe many readers have not previously encountered, and therefore condemn the novel, not seeing the genius of the tome, and Virginia Woolf herself.

Despite the confusion some readers may find in Woolf and Mrs. Dalloway subsequently, the novel given its due is worth every moment of effort, and the reader I find will be well rewarded, I know I was!
★ ★ ★ ★ ★
juriy
This is a spellweaver of a book, slipping lucidly from minute to minute over the course of a perfect London summer's day, its gossamer threads forming an expanding web as complex and interconnected as a symphony. I came to it after reading
TO THE LIGHTHOUSE
, written two years later (1925 and 1927). Both books are set in summer, and both are confined to a single physical setting. But whereas the house and garden in TO THE LIGHTHOUSE, nominally in Scotland, might almost be anywhere, London is a real and precise presence in MRS DALLOWAY, lovingly described over a range of several miles. The later book, though concentrating on two specific days, has a span of almost a decade; MRS DALLOWAY follows the classical unity of time, starting in the early morning and continuing until night in a single unbroken span (a precedent perhaps imitated by Ian McEwan in his
SATURDAY
). Conversely, while TO THE LIGHTHOUSE confines itself to about a dozen characters, MRS DALLOWAY moves in ever-expanding ripples, adding more and more people as guests arrive for Clarissa Dalloway's party in the book's concluding scene.
The hours of the day are marked by the sound of Big Ben: "First a warning, musical; then the hour, irrevocable. The leaden circles dissolved in the air." The image of expanding and dissipating circles is central; as in TO THE LIGHTHOUSE, Woolf is preoccupied with the passage of time; both books are a memento mori. But neither one is grim; there is a summer freshness here, a feeling for the charm of society life in a great city, that fits the preliminary musical chimes of the great clock -- but the irrevocable toll of time is not forgotten. We see Clarissa Dalloway, a little over fifty, wife of a respected politician with an assured place in society. Like the sound of the clock, like ripples on the water, her circles have also expanded since her marriage, but have they also dissipated, dissolved in the air? Near the beginning of the book, she is visited by Peter Walsh, a former suitor whom she refused some thirty years before, now back home after many years in India. Both of them have changed, but the memories take her back and force her to weigh and reweigh her concepts of success and happiness.
All the characters in the novel are known personally to Clarissa Dalloway, with the exception of only two: Septimus Warren Smith and his Italian wife Lucrezia, whose story, weaving in and out of the main one, takes up about a fifth of the whole. Septimus, a clerk by profession but something of a poet and aesthete, has returned from the war unable to feel. When his best friend is killed in the last days of the war, he congratulates himself on surviving without cracking up, but soon begins to recognize his lack of emotion for the curse that it is; he married Lucrezia largely in an attempt to overcome this. He must be one of the first victims of shell-shock to appear in literature (but not the last: see Pat Barker's magnificent
REGENERATION
and, in a lighter vein, all of Jacqueline Winspear's
MAISIE DOBBS
series). Virtually everything in Woolf's mature novels is connected primarily by thought rather than through action, but this takes the principle even farther, linking Septimus to Clarissa in theme only, as her Doppelgänger; the author admitted as much in a later preface. In some ways they are opposites: Clarissa so full of life, a society hostess married to an establishment figure; and Septimus, potentially suicidal (like Woolf herself), a provincial nobody married to the daughter of a foreign innkeeper. And yet, for all his inability to feel, there is an immediacy to the scenes between Septimus and Lucrezia, whose lives are played out in emotional primary colors, whereas Clarissa's world, for all its brilliance, is in iridescent shimmers and half-tones.
And what of Mr. Richard Dalloway, MP? We see surprisingly little of him, but what we do see only emphasizes the theme of lost feeling that runs through the book. Something makes him realize that it has been years since he has told his wife of his love. So he buys a great bunch of flowers and we see him "walking across London to say to Clarissa in so many words that he loved her." The phrase is repeated again and again. When he does get home, the scene does not go quite like that, but it is a touching one all the same. For Richard is one of those Englishmen who can only show their feelings obliquely. Poor Peter Walsh, on the other hand, who weeps openly and is an emotional wreck, is considered a failure, "not quite the thing." And Clarissa, still precariously aware of both sides of her nature, must steer her way between the two. And we rejoice that she can.
★ ★ ☆ ☆ ☆
mythili abbaraju
Review of Mrs. Dalloway
Hot Toasty Rag, June 5, 2017

I'd never read a Virginia Woolf novel, and Mrs. Dalloway was required reading for a college course I ended up dropping. I didn't end up liking the book, but then again, it's hard to actually "like" a Virginia Woolf novel. She is awfully depressive.

That said, this really is a classic that deserves its place on the required reading list. Despite the facts that the author is a known depressant, and I was forced to read it by an absurd professor, and it was told in a fashion I don't generally like, I recommend this novel to those who haven't yet experienced it.

Woolf's title character is preparing for a party, and as she goes about her day, memories from the past invade her mind. The beauty of the language makes the novel, whether you end up liking it or not, worth it. Woolf seamlessly transitions from the present to the past, unlike many modern novels that have adapted this style, only with a jerky, disorienting flair. It's a period piece with a central event most people today can't relate to, but it's incredibly realistic at the same time. Show me someone whose daily events aren't continuously interrupted by reminders and trips to the past, and I'll take back my recommendation. The older you get, the more you'll appreciate this story, so if you're still in your teens, you might want to wait a while. Twenty-somethings and above—in other words, those old enough to have regrets—should pick this up at the bookstore.
★ ★ ★ ★ ★
amir mehrani
First off, I need to start by saying that my review could not possibly do justice to Mrs Dalloway. This was both a complex and beautiful novel.
I've been meaning to read Virginia Woolf for quite a while now since I am particular to the classics. I didn't know what to expect when I picked up this book, but what I found here was a poetic and lyrical read.

The book is told by an invisible narrator and as you read you get a glimpse into the thoughts of the characters within the story. It is a story about old regrets and old dreams. There are no chapter breaks and the book is a series of free flowing thoughts from one character to the next.
The writing is disjointed, and though it was a short book, it's not one that can be read quickly.

In Mrs Dalloway, we get a glimpse into a day in the life of Clarissa Dalloway, a middle-aged society woman, as she plans a party. The book takes place in June during post-World War I England.

As Clarissa prepares for her party that will take place that night, she has flashbacks and memories of her past. She remembers her love affair with a woman named Sally. Her ex-beau Peter Walsh stops in for a visit and tells Clarissa he is in love with a married woman. She finds herself sad at this confession and wonders what would have been if she had married Peter herself. Peter is actually still in love with Clarissa and has many regrets about losing her.

Another character in the story is Septimus Warren Smith, who is a severely depressed veteran and is contemplating suicide. Although Clarissa never meets him, he is a main character in the book and his depression is taking over his life. I did feel bad for Septimus and Woolf does an excellent job at getting the reader into his head, to really see what his illness makes him feel like. His thoughts are frightening and sad.

I found him the most touching character in the story, I felt bad for Septimus. I think sadly enough, Woolf may have written a manic depressive so well, since she suffered from mental illness and ultimately committed suicide herself.

The story all comes together in the end at Clarissa's party, where friends from her past and as well as her present are gathered at her home.

I have to mention, the final lines in this book are among my favorite of any book I've read.

Like I said, I really enjoyed Woolf's style of writing. I think Mrs Dalloway is a book to be read slowly and to be savored. I bought this book at a library sale for about 25cents. Don't you love when you find gems like that?
★ ★ ★ ★ ★
benjamin cross
I re-read this novel that I remembered enjoying when I read it in high school because a quote from it ("roses were the only flower she could bear to see cut") was pivotal in Gregoire Bouillier's fascinating short memoir THE MYSTERY GUEST. Bouillier's debt to Woolf is broader and deeper than just a stolen phrase. Both books center around the anticipation of a party in contrast with the reality of its experience as it unfolds; and both share themes of the cruelty and triviality of human nature. Compared to other stream of conscious masterpieces (Joyce's ULYSSES or Faulkner's THE SOUND AND THE FURY), Dalloway is relatively easy to follow. I found it's structure and execution to be rather cinematice. The story is bookended with sections focusing on the title character. In the large middle section the narrative passes seamlessly from one secondary character to another like a baton in a (leisurely) relay race. The trick is to anticipate that the baton will be passed and that the point of view and pronominal references are going to shift. I put an "x" in the margin each time I observed the baton being passed (these would probably be chapter breaks in more conventional novels). I found this to be helpful when I needed to reread a section to refresh my memory on a detail. What is amazing is that Woolfe employs an objective third person narration throughout, and yet each section strongly projects the obsessions and interests of the character that has been brought into the foreground. The prose is fluid, beautiful, and free of gimmickry. The author, like Clarissa Dalloway, is in complete control of all she surveys, a master manipulator. In the end, this seems to me to be a novel about accepting (or resisting) at middle age the compromises one has made in life. And "the ladies," indeed, "come and go, speaking of Michelangelo."
★ ★ ★ ★ ★
mat calderon
Mrs. Dalloway, one of Virginia Woolf's most famous novels, takes place over the course of a single day in London in 1923 as Clarissa Dalloway prepares and then carries out an elaborate dinner party. Meanwhile, she and other characters, like her rejected suitor, Peter Walsh, her well-meaning husband, Richard, her emotionally-distant daughter, Elizabeth, a mentally ill war veteran, Septimus Warren Smith, and many others go about their life while reflecting on the past, the present, the future, and how they all perpetually connect.

Mrs. Dalloway is a wonderfully intricate book, full of so many symbols and underlying meanings that it becomes obvious from the very beginning that this is more than a story about a dinner party. Of course, in a sense, it really is just a story about a dinner party, and such in-depth feelings and events that are unfolding around and within the characters are to be expected whenever so many different people are brought together, both physically and, in some cases, emotionally. Woolf just draws specific attention to these universal and timeless events and relationships, and then leaves it up to the reader to further dwell on their significance. These characters may be living in a different time than us, as is evident to some degree by their strict formality and unique social customs, but beneath the surface, the sensations they feel, like loneliness, jealousy, and passion, show that they are really no different than us.

However, as with any book by Virginia Woolf, I would not recommend it to someone looking for an easy read who isn't willing to spend time reflecting on its themes and complexities. Her stream-of-consciousness writing, which I loved because of how it immersed me in the immediate personal thoughts of the characters, could also be confusing to follow at times as Woolf weaves her way back and forth across her detailed timeline. But for anyone willing to put the time into truly appreciating it, Mrs. Dalloway is certainly a book I can recommend.
★ ★ ★ ★ ★
dries dries
Read as much as you can about Virginia Woolf -- especially the biographies by Quentin Bell, Hermione Lee, and Julia Briggs (2005) before re-reading Mrs Dalloway. In fact, I can't imagine enjoying Mrs Dalloway without "knowing" Virginia Woolf. Some say Sir Walter Scott invented the historical novel. If true, I think one can say Virginia Woolf invented the modern autobiographical novel. Clarissa, Mrs Dalloway, is Virginia. Mrs Dalloway was published in 1925 when VW was 43 years old; Clarissa is 52 and perhaps that's how old Mrs Woolf felt when she wrote her autobiography of middle age. When sane, she is Mrs Dalloway; when mad, she is Septimus. Her descriptions of madness (hallucinations, paranoid delusions) are incredible, especially when written at a time when Freud (whose work Virginia's Hogarth Press had published) was all the rage. Her questioning lesbian love is extraordinarily interesting -- not so much whether it was morally right or wrong but, at a deeper level, what was lesbian love all about and where did it fit in. It becomes a parlour game to correlate details on every page with the corresponding details in Mrs Woolf's life. Her questioning lesbian love in 1925 would have occurred at the height of her involvement with Vita Sackville-West, whom she first met in 1922. Even little references to the fact that an individual would not inherit a family home due to male preference inheritance laws tracks with Vita's predicament. And why "Clarissa"? Where did that name come from? Mrs Woolf's diary entries and letters suggest it was a random choice, but I wonder if it was not a reference to Samuel Richardson's Clarissa?
★ ★ ★ ★ ☆
maressa
Out of a gnawing curiosity after reading The Hours, I found my way to Mrs. Dalloway. The novel unfolds over one sultry day in London as Clarissa Dalloway is preparing for a party she will give in the evening. Smith has battled against mental illness from his experiences in World War II. Clarissa kicks off the day buying flowers for the party. As the day unravels, narration begins to shift to different characters. Clarissa reminisces of her entangled love relationships at Bourton. During her earlier years, Clarissa caught herself between her fiancé, Peter Walsh, her sensual female friend Sally Seton, and her husband Richard Dalloway. Much to Clarissa's surprise (as well as mine) is when all these old-time lovers reunion at the evening party in the presence of the Prime Minister. Peter Walsh shows up at Clarissa's doorstep right before the party after running off to India for some 25 years. The voluptuous Sally Seton also makes her entrance as Lady Rosseter. Present among the London elite are Sir Septimus Warren Smith and his wife. Smith has struggled with mental illness from his experiences of World War I. Incidents that lead to convergence of these characters is what makes the book a legacy (you have to read and find out).
The book overall does not manifest a structure. Virginia Woolf has told the story through the multiple point of views from the different characters. The book also explores the hidden thoughts, feelings, and actions and relies on which to tell the story. At the end the story is seamlessly woven together with the party being the meeting points of all her characters. The pleasure of reading this book stems from seeing how these characters have gone their own separate and unpredictable ways, headed off in their own directions, pinned by memory, and cross path again at the evening party. If you find reading The Hours somewhat confusing, Mrs. Dalloway is even more so, between the shifts of characters. For a tiny book Woolf has written prose that is packed with figurative language, poetic expressions, vivid details and provocative tones. The sensual affair between Clarissa and Sally is hinted at in a stifling manner. Michael Cunningham graciously makes that affair come into fruition by putting Clarissa and Sally in the same bedroom in The Hours. The book is simple in plot, but rich in language. That is, certain level of attentiveness is required for reading. I'm convinced that Michael Cunningham must have inherited Woolf's idiosyncratic language and long sentences! And I think this is what many fellow reviewers refer as the "stream-of-consciousness" approach. But don't let that the big term turn you off and miss this great novel. A crafted work. 4.0 stars.
★ ★ ★ ★ ★
rhengal
For the longest time, I thought I disliked Virginia Woolf's work. Typically, I am not a fan of "stream of consciousness," and being that "To the Lighthouse" was my first read, Woolf left me not wanting for more. However, in a Queer Theory course in my graduate studies, "Mrs. Dalloway" was assigned and I absolutely loved it. In fact, upon finishing this work, I ordered all of Woolf's works.
Not only is the work hauntingly beautiful and melancholy, but also rather daring. The book takes place in the course of one day in London, yet somehow, the reader becomes familiar with lifetimes of relationships, some of them homosexual relationships. Woolf's work here is gorgeously poetic.
The book generated a lot of discussion because it has so much to offer to many different kinds of readers. I once swore I would never read Woolf again, but this book has made me recant the error of my ways.
If you are a fan of poetic prose, read this book. I intend to read it again and again.
★ ★ ★ ★ ★
lee ryan
Jazz trumpeter Wynton Marsalis once remarked, "Music does not come to you. You have to come to it & you'll walk away with something you didn't have before." The same could be said of Virgina Woolf's, "Mrs. Dalloway."

But, I'm afraid Ms. Woolf is indisposed. She has left each of us on his own if we aspire to embrace her rare genius. However, if you take the time, you'll walk away with something you didn't have before.

All art deserves to be evaluated within the time and context it was created. By this measure, we must take into account that "Mrs. Dalloway" is a dense work of High Modernism, an inherently complicated style, far removed from what most contemporary readers are accustomed to.

Moreover, "Mrs. Dalloway" is rife with inside sarcasms and oblique literary references that only a bibliophile of discerning literature, encompassing the canon, (as it stood in her time) would grasp.

Then, we need to make allowances for Ms. Woolf; who, though at age forty-one, in 1925, was at the pinnacle of her skill as a writer, was a woman suffering from mental illness, and genius, (for genius is surely an affliction) all the while engaging masterfully in the introduction of an experimental form of narrative: Stream of Consciousness.

There is much more, but I believe I've made my point. Here is my suggestion: Before attempting "Mrs. Dalloway," read an academic treatise which will serve to prep one unfamiliar with such a singular work. "Mrs. Dalloway" can be taken on face value, but you'll glean so much more from the guidance of an academic.

I strongly suggest one comes to Ms. Woolf prepared. To that end, a first step would be to download a free PDF from Clemson University by Virginia Woolf Scholar, Molly Hoff.
The work is titled, "Virginia Woolf's Mrs. Dalloway: Invisible Presences." Digest that, then try again. The corridors that were dark on one's first reading will be illuminated.

On a side note, I recently made a self-directed study of Jazz. I always found Jazz difficult to understand, but after putting in about two hundred hours of listening, and studying, I've found that my life has something wonderful it did not have before. It is these things that are difficult to grasp at first; things that seem so big - that invariably prove to be the most rewarding.

Joe Lyons
West Warwick, R.I.
★ ★ ★ ★ ★
mary huband
It is only a single London day in June, 1923, after World War I, and Mrs. Dalloway is out shopping for flowers for her big party to be given that evening. Even the Prime Minister will be coming because Clarissa Dalloway's husband, Richard, is a minor cog in the government. Virginia Woolf was originally going to call her breakthrough novel The Hours, a title Michael Cunningham used in his tribute novel to Mrs. Dalloway. The pealing of Big Ben and other chimes striking the hours segue this chapterless novel into different character spheres, different memories or thoughts. Big Ben's leaden circles of sound move out, widen, and wrap other characters into the narrative.
Using James Joyce's then-new technique of stream of consciousness, Woolf explores the minds of a number of her characters. Clarissa's character is probed in great detail, not only as she sees herself but also as many other characters see her.
Septimus Smith is wandering around London that June day, a veteran suffering from post traumatic stress disorder, what was then called being shell-shocked. Though they pass close by each other, Septimus and Clarissa never meet. When she hears word of this stranger's suicide through a famous doctor at the party, it has a profound effect upon her. Septimus is probably closer in his mental state to Virginia Woolf herself than to Clarissa Dalloway, but the ripples of meaning, like the reverberations of the chiming, caused by his death make her neglect her party. Clarissa, who seemed so unfeeling and superficial, turns out to have too much feeling.
This is not easy reading. Woolf wrote many essays and portions of this book are more essayistic than fictional narrative.
The story has a fluidity as one character's life and mind blends and segues into another. One character after another takes center stage in the narrative. Peter Walsh, Clarissa's old beau, passes Septimus in Regents Park, and the narrative passes from Septimus to Peter in the way that a baton would be passed in a relay race.
In the party scene I was reminded of Joyce's "The Dead" in Dubliners. Mrs. Dalloway is a richly textured book that can be reread many times. At different stages of the reader's life it will take on new meanings. Clarissa Dalloway is like a chameleon that you can never truly pin down.
★ ★ ★ ★ ★
pixie
I just finished reading Mrs. Dalloway for the second time. The first time I read it years ago (as so many seem to have done) when The Hours came out. At that time, I found it interesting, though not easy-going reading. Now I read it for a class and enjoyed it even more having learned a bit more about Woolf and her life and her theories of literature.

Mrs. Dalloway is Woolf's attempt to get beneath the surfaces of human beings, to show all the emotions and thoughts that go one in peoples' minds even on the most ordinary of days and while they are involved in the most mundane of tasks. Each life becomes a complex, beautiful thing when examined in this life.

Woolf also said she was trying to show the sane and the insane side by side in this novel which, comparing the characters of Mrs. Dalloway and the shell-shocked Septimus Smith--the two have much in common despite the great differences in their lives and ways.

The book is worth reading for the insight Woolf provides into the human condition and for the poetry of language with which she expresses it. Having read Jacob's Room just prior to this book (and which she wrote just prior to this one) it's possible to see how Woolf progressed as a writer and as a stylist. Next on the list is "To the Lighthouse," which, I'm told, shows Woolf even more at the top of her form. Can't wait.
★ ★ ★ ★ ☆
claire hargreaves
Wolfe's effervescent imagination captured me; I enjoyed the motif of the leaves on the trees shimmering, shining and fluttering--to me, it seemed that each character shook in the wind with vitality; Clarissa, Peter, Sally, Septimus, Rezia, they all shimmered. Then, I enjoyed the contrasting motif of the clock--mechanical; represented by the characters of Richard, Dr. Bradshaw; it connected all the characters; it was reductionist; and ultimately completing, as all the characters come full circle (yes, even Septimus!).
I enjoyed--rather, respect this novel for what it achieves. But I enjoyed The Great Gatsby (written in the same year) much, much more. I muse; I consider both novels to be similar in many ways. But, unfortunately, I found myself drifting in my own "stream of consciousness" while reading this novel and had to force myself to come back to the pages. Still, I recommend it.
(Sorry if there seems to be a higher amount of semi-colons. But I told you that I had just finished reading it!)
★ ★ ★ ★ ★
sahand
Like many readers, I picked this book up after reading The Hours and seeing the movie.

The Hours can be appreciated separately from Mrs. Dalloway, and of course Mrs. Dalloway can be appreciated without The Hours. In both, an upper-middle-class woman plans a party, and the action (at least in the party sequence) takes place in the course of a single day. The difference between the two books is the poetry.

Not to take anything away from Michael Cunningham, who is an outstanding novelist, but Woolf's unique and pioneering style is what makes this book memorable. Her lengthy sentences, her use of repetition, her interior monologues, her extended Homeric metaphors -- all remain in my mind. This book is not difficult to read if one lets oneself go and lets oneself luxuriate in Woolf's poetic prose.

Lingering over the bright sunshine of London in 1923 and the finely honed manners and titles of nobility is the apprehension of the past and the fear of death. Mrs. Dalloway thinks about death and fears it, not so much religiously or philosophically, but simply because it would end her self-satisfied life. Septimus Smith sees death as a welcome end to his (clearly paranoid) delusions.

Woolf brilliantly brings together the past, the present, and the lurking future.
★ ★ ★ ★ ☆
saya
A story of immense porportions to be celebrated and admired by countless future generations. I believe this novel is one of the few that has the amazing ability to be deemed a masterpiece hundreds of years after it is created. It also is one that has more to offer upon every reading. The novel is so complex and challenging that although I enjoyed it immesly the first time- the second and third I was able to associate the deeper meanings and appreciate the artistic, innovative writting style.
The first book I had read by this author (To the Lighthouse) left me much dissapointed with Ms. Woolfe. But I started to read 'The Hours' (which you must read if you have read this!) and found to best appreciate that book, I had to read this one first. I was pleasantly surprised to find such a unique and touching novel. I related to it on so many different levels; to so many different characters. Being a woman, I empathized with the struggle of Clarissa in her day of preparation and understood the insecurities she may have felt with her life choices but never would display to others.
The authors clever writting style and literary genius was evident in this novel. I know there may be many that don't appreciate Ms. Woolfe's talent= but if nothing else one must ascede that her manipulation of language is extraordinary. Ms. Dalloway is almost sung off the pages of the book, I felt like I was getting a buetiful renoir painted before my eyes when reading. I admit, that it is a book best enjoyed upon re-reading but it is so worth the investment! After this, I am excited to go back and read the dreaded 'To the Lighthouse' and maybe find somethings with in that I may have missed. I would definitley suggest reading this book first as it wasn't as monotnous and may better aquaint you with Ms. Woolf's style in order to better understand other works. And don't forget- if you liked this book- you will really enjoy 'THE HOURS'
★ ★ ★ ★ ★
justin howe
Virginia Woolf's brilliant novel, "Mrs. Dalloway," originally entitled "The Hours," is a vivid account of one woman's thoughts and actions during the course of a single day, June 23, 1923. That woman, Clarissa Dalloway, is the upper-middle class wife of Richard Dalloway, an affluent Member of Parliament. As the day begins, Clarissa, buys flowers for a dinner party she plans to give that evening, where prominent society guests and political figures will mingle, engaging in same banal conversation and banter as always. Clarissa is renowned as a hostess in London society, an asset to her husband.

When Peter Walsh, a man she hasn't seen for thirty years, pays her a surprise visit, her thoughts take her back to the summer of 1890. She reflects on the choices she made as a young woman and how they shaped her life and effected her as a person.

Juxtaposed upon Clarissa's story, her character and elite social position, is that of Septimus Warren Smith, a shell-shocked veteran of the First World War. While the prosperous Mrs. Dalloway purchases her flowers, Septimus sits in Regent's Park listening to the sparrows sing to him, in what he believes is Greek. He is still young, though shattered in spirit. Septimus is poor with few resources to improve his health or position in life. Yet the two individuals share common fears. Toward the end of the book, their lives intersect, for just a moment in time.

Ms. Woolf uses flashbacks as a method to broaden the novel's timeframe from a day to a lifetime. She employs stream-of-consciousness, a relatively new literary device back then, to allow her characters' thoughts to travel back and forth in time, reflecting their emotions, and enriching them tremendously as complex personages. In literature, there are relatively few characters who approach the memorable Mrs. Dalloway in depth. The author believed that the remarkable, the momentous, could be found amongst the mundane details and occurrences of everyday life. Characters are tied together by time's thread, weaving a tapestry through the years. In the novel, Big Ben marks the passage of time, booming out the hour, a reminder that precious moments of life are passing as it tolls.

Virginia Woolf is one of the most talented and noteworthy literary figures of the twentieth century. She is renowned as an innovative novelist, especially for her contribution to the development of the stream-of-consciousness narrative technique. Her prose is some of the most poetic I have ever read and her character development, especially in "Mrs. Dalloway," is superb. She clearly demonstrates in her fiction and essays her concerns about many of the social and political issues of the early twentieth century.

This is an outstanding novel. I cannot recommend it highly enough. Please take the time to savor its richness.

JANA
★ ★ ★ ★ ★
laura corn
There is no doubt that Virginia Woolf was one of the most gifted writers of the twentieth century. Her novels, whether short or long, manage to examine some of the more hidden areas of humanity. "Mrs. Dalloway" is no exception, even when the story is not just about its title character.

The novel literally takes place over the course of one day, as Clarissa Dalloway prepares for and gives a dinner party; she is the perfect hostess, her mind driven more by social opinion than by her own thoughts. Yet as the story unfolds through an unseen narrator, readers can enter Clarissa's thoughts abuot the present and the past, as well as those of other characters, major and minor. Readers follow a young couple, Septimus and Rezia Smith, around London as the pair search for a doctor to heal Septimus, a war veteran with an off-kilter mindset. Thrown into the mix for short periods are Clarissa's husband, Richard, who tries to tell his wife how he really feels about her, and their daughter, Elizabeth, who couldn't be more unlike her mother if she tried. The other major player is Peter Walsh, Clarissa's old flame, who ran off to India when she turned him down, but is back now hoping for a job, for comfort, for...something he's not quite sure about.

Woolf used an almost stream of consciousness style for this telling as the narrative shifts almost seamlessly between different characters and their thoughts. This helps to push the story onward but it can also make it difficult at times to tell which character is talking. Even though it all takes place in one day, Woolf manages to draw the reader back and forth through time, building up the characters' backgrounds in their remembrances. For such a short novel, "Mrs. Dalloway" is a dense book, commenting upon various issues - societal, political, and economical. One almost feels the need to read it again, knowing that not everything was gleaned from one reading, but it would be a joy to read such a wonderful, effortless writer a second time around.
★ ★ ★ ★ ★
fryderyk
MRS. DALLOWAY isn't a very easy book to read, but it's ultimately well worth the time and effort you'll spend wading through its almost primordial verbiage.

Virginia Woolf was attempting something that hadn't really been done before when she wrote this vastly internal day-in-the-life study of a sickly, changeable woman whose preeminent skills are throwing parties and being `Mrs. Dalloway.' Woolf wasn't overly fond of how James Joyce had executed his day-in-the-life tour de force, ULYSSES, so she decided to write her own, carving out in MRS. DALLOWAY a new paradigm for writing about the inner workings of mind and heart. For the most part, Woolf succeeds admirably in her journey through this literary terra nova.
MRS. DALLOWAY can be confounding and at times overtiring (it'll definitely make you want to read something "light" next) but it does cause you to have a genuine and unique human experience, which is really the reason we bother reading in the first place.
And if this one leaves you hungry for more, make sure to read Michael Cunningham's beautifully written but considerably-easier-to-read sequel/remake, THE HOURS (after spending some well earned-time poolside with your favorite summer page-turner).
★ ★ ★ ★ ★
noel
"Mrs. Dalloway said she would buy the flowers
herself." Thus begins a very intriguing novel that
revolves around a single day in the life of Clarissa
Dalloway.
Clarissa is a good-natured woman who is throwing a
party. As the day goes on, her strong aura begins to
wear away due to small events: the surprise return of
a former admirer which recalls to her memories of a
secret kiss with a young lady years ago; her husband
being invited to lunch at Lady Bruton's without her;
Miss Kilman's unnatural attachment to her daughter
Elizabeth; and a death.
This is a beautifully written book that discusses the
relationships between men and women and serves as a
fascinating character study. Clarissa Dalloway is one
of the most invloved and interesting characters in
literature.
Highly recommended reading.
★ ★ ★ ★ ☆
paul rega
I read this book several years ago on a whim. Now, a junior in college, I've just finished reading it for a Virginia Woolf seminar course. It's much better the second time around; the deft characterization and swiftly moving prose transport one into the different mindsets presented throughout. This is almost "Ulysses" light; Woolf's stream-of-consciousness in a day is much more palatable than Joyce's monstrosity. Which is not to say that "Mrs. Dalloway" is simplistic; it is one of the more challenging--and worthwhile--novels I've read in some time.
Woolf's use of Septimus as her alter ego is a very bold literary move; most would assume that Clarissa is, in fact, a representation of Woolf. Instead, it is the shellshocked, suicidal, conflicted Septimus, a victim of World War I, who spends a good portion of his page time seeing his dead friend Evans. Septimus shoulders the blame for Evans' death, and Septimus imagines that he is on trial, oftentimes muttering about his "crime" and "guilt." His only escape is suicide. He is the only character whom Clarissa does not meet; this furthers the story and will perhaps muddle the novel for some.
Clarissa herself goes through her day in the life preparing for a party, running into old friends and remembering old ghosts. The fact that she is an unhappy housewife questioning her choices makes the novel and the ultimate resolution all that more emotional and impactful.
This is one of the most overlooked books in America today; it is a work of genius from an author whose talent is terribly underrated. This is the American, feminine, and more realistic "Ulysses;" a treasure that has gone unnoticed for too long. This is literature, but it is enjoyable literature, not merely for high school seniors forced to endure another "dusty classic," but for anyone who wishes to read a true classic worthy of that honorific.
★ ★ ★ ★ ☆
lanre sagaya
This Virginia Woolf book is not so much a novel as it is a snapshot of life. By viewing this snapshot, we appreciate the time that we do have in life.
The narrative of the book takes place in the span of a day. There is no consistent narrator here. Instead, Woolf has us go from character to character to see the world from the mind and eyes of each. This can be a little disorienting, but the reader senses the cohesion of all people and their effects on one another.
Most of the time, we are seeing things from the perspective of Clarissa Dalloway on the day of a party she is giving. The other characters we see are in some way connected to her. Some are related, some are friends, some are associates, and some are just people she sees in the park. Seeing this connection should get us to pause and notice what goes on around us.
I would recommend reading this book. I would especially recommend it if you are reading the Michael Cunningham book, "The Hours."
★ ★ ★ ★ ★
rybber
Like many recent reviewers, I came to "Mrs Dalloway" via the movie adaptation of "The Hours". When I visited my local book exchange in search of a second-hand copy, I was chided by the proprietor for succumbing to popular culture. The book was no longer in stock, but I was assured that prior to the release of "The Hours", Mrs Dalloway had long sat unloved and forgotten on the shelf. Now, having read it, I know why Mrs Dalloway is so unpopular most of the time.
This book is a challenging, and at times confusing read!
But is "Mrs Dalloway" an historical curiosity, or a timeless masterpiece? My vote goes with "timeless masterpiece" (and that's having perservered with the book through several episodes of wanting to put it down and forget about it).
I believe that Woolf exhibited ground-breaking style in "Mrs Dalloway". But I'm sure I'm not alone in feeling relief that her style isn't widely emulated today. I had absolutely no idea what to expect when I opened "Mrs Dalloway", so the style (multiple streams of consciousness) came as something of a shock to me. Creating social commentary out of streams of consciousness must be the *ultimate* form of "showing, not telling". Woolf doesn't tell us how it is ... she lets us take a peek and see for ourselves. This book is dense with insight.
Indeed, I found Woolf's social commentary, expressed by a somewhat bewildering array of characters, to be painfully accurate and timeless, but certainly not heart-warming.
The story itself is dated as a direct result of rich detail (we encounter glove shops, parisols, painful formality, and colonialism - the Indians, for example, are "coolies").
I can't resist adding that, in light of all that painful formality, I was more than a little bit surprised to find a homosexual encounter described as "the most exquisite moment of [Clarissa's] whole life" (p.34).
Woolf beat Madonna onto the lesbian pop-culture bandwagon by several decades! (Although I suspect Woolf's motives were somewhat more sincere than Madonna's).
Nevertheless, it took me a long time to warm to "Mrs Dalloway". It wasn't until I got to the description of the "ugly, clumsy, odious" Doris Kilman ("whom Heaven knows Clarissa would have liked to help") on p.127 that Woolf totally won me over. Woolf depicts the life of an unloved woman with devastating acidity. In my opinion, it is verbal illustrations like these that make "Mrs Dalloway" a timeless masterpiece.
Now I feel inspired to have another crack at "Orlando" ...
★ ★ ★ ★ ☆
may margarita
Woolf's effort at stream of consciousness writing is much more readable than Joyce's Ulysses, but not nearly as interesting or deep as Faulkner's. There are a few stories within Mrs. Dalloway, but there is not a great story. A problem for me with stream of consciousness is that it is an effort to express in language that which is often not expressed in words, i.e., thoughts and feelings as they stream through consciousness. Music may be the best, and painting may be a better, medium for representing transitory feelings.
I liked this style of writing much better when I was in my teens and twenties. Now, I would prefer a good story with intellectual & psychological depth. I haven't done the research to do more than speculate, but I do speculate that stream of consciousness writing was so popular post WWI because so much of traditional values was cast to the winds and psychology had arisen as a source of wisdom and answers in a world which intellectuals, writers & artists had lost faith in tradition.
Bringing Progress to Paradise: What I Got from Giving to a Mountain Village in Nepal
Nepal Himalayas -- In the Moment
Islands in My Dreams
★ ★ ★ ★ ★
tina fairlamb leonard
I read Mrs Dalloway the first time for a class a couple of years ago and fell in love with it on the first page. I recently spent a school quarter in London and was so excited to see this on the syllabus. The tone of this novel suits London beautifully, and I found myself seeing the places the characters visited in a whole new light- The feeling of being lost in Trafalgar Square, or the magical quality of the serpentine in Hyde park were captured so perfectly in by Woolf. I could not imagine a novel better suited to such an incredible city.

That being said, if you have never been or don't plan on ever going to London, still read this book. I have never read a novel in which I felt I knew or understood the characters so intimately. And the language and words she uses, even just the mechanical syntax of Woolf's sentances, are brilliant. Her words pour through the novel like waves, and the descriptions are vivid and heartbreaking. I felt so sad finishing this novel, and yet, it ended exactly as it should have. But I confess, the instant it was over I turned back to the first page and read it again!

I understand why some people don't like this novel. The stream of conciousness can be a little difficult (although I never had any problem figuring out who was talking, like some people said). But I find it refreshing to read something wholly different from not only writers of Woolf's time, but even writers today. The use of stream of conciousness is very different from, say, James Joyce, or other authors who write in this style. And it definitly breaks away from the typical formula novels that dominate most library and bookstore shelves. All in all, read this book. At best, you'll fall in love with it like I did, and at worst, it's a quick read so you didn't waste much time.
★ ★ ★ ★ ★
laima
The greatest uniqueness of this novel is that everything happened in a single day in June of 1923. Clarissa Dalloway, a classy high society English lady is orgainizing a party. It turned out to be a extraordinary day of her life. Filled with ups and downs.
Following her traces throughout the day beginning with her morning shopping, she relived her past and the biggest what-ifs of her life because she met her suitor,Peter Walsh. She began wondering did she make the right decision 30 years ago when forwent an could be adventuerous life with Waslsh and chosen a scatheless one with Richard Dalloway.
This eventful day also included some other special occurrences.. she met and took pity to a pathetic shell-shocked stranger and she also try to understand her daughter.
Virginia Woolf wrote with intense sensory and encyclopedic psychological specification. A great read and a evergreen English literature.
★ ★ ★ ★ ★
dominic grijalva
It is a great novel but I have some sympathy with those reviewers who thought they were seeing the emperor's clothes. Some of its greatness lies in its originality. It was brilliantly original in 1922. At that time the typical Anglo-American novel was a baggy monster full of long-winded digressions, unlikely coincidences, stilted speech, arch facetiousness, and melodramatic adventures. (There were exceptions, and the French and Russians were doing better).
Woolf was experimenting with a new way of structuring a novel, using multiple points of view (she was inexpert at this and the shifts are often confusing) and letting the action of the plot take place in the minds of her characters. The sexual relationship between Clarissa and Sally is delicately but unmistakably hinted at.
I suppose in a way I'm saying that a classic is entitled to be difficult to read. Michael Cunningham's "Hours" is easier going for a modern American reader, but the genius of Michael Cunningham lies partly in his ability to see and illuminate for us the genius of Vitginia Woolf.
★ ★ ★ ★ ★
misty newman
Marcel Proust's "In Search of Lost Time" and James Joyce's "Ulysses" stand, to this day, as the two great classics of modern literature. In Proust, the stunning use of memory and sense perception, as well as the stream of consciousness narrative of the great "roman fleuve", marked the auspicious beginnings of a modern sensibility and technique in fiction. Similarly, Joyce's difficult, blasphemous and similarly streaming novel, set in the course of a single day and emanating from the perceiving mind of its narrator, carried forward this sensibility and technique. It is not surprising, then, that Virginia Woolf, while writing her brilliant and innovative "Mrs. Dalloway", was reading these two authors at the time, for Woolf's novel stands as yet another masterful work of modern sensibility and technique, a classic in its own right.
"Mrs. Dalloway" is set entirely during a single bright beautiful day in June, when Clarissa Dalloway is occupied by last minute preparations for a party she is having that evening. The wife of Richard Dalloway, a member of Parliament, Mrs. Dalloway is someone who is skilled, like an artist, at creating the perfect party. But the resemblances to a character and a narrative from Jane Austen or Anthony Trollope end there, for Woolf's fictional agenda is consciously modern and her technique is entirely that of interior monologue, omniscient description and, most markedly, a stream of consciousness narrative. Thus, Woolf's text gracefully and imaginatively moves from the interiority of Clarissa Dalloway's thoughts, perceptions and memories to those of the her former lover, Peter Walsh, who has just returned from India, to those of Septimus Warren Smith, a kind of literary doppelganger to Clarissa, a broken young man who served in World War I and suffers the horrible psychological effects of that conflict. It is, in particular, Septimus who darkly hovers over the gaiety of Mrs. Dalloway's day and, ultimately, brings that psychological darkness to Mrs. Dalloway's party.
Continually challenging the reader, Woolf's difficult, stream of consiousness narrative technique brings the reader into the minds of the characters, the language on the page telling a coherent and deeply sensitive story by describing sensations, memories, feelings. But it is worth the effort, for "Mrs. Dalloway" is truly one of the great works of Twentieth century English literature, a modern novel that can stand comfortably, albeit diminuitively, next to The Great Marcel and the creator of Bloom's Day.
★ ★ ★ ★ ★
smsmt47
This complex book can be read on many levels, but it is enjoyable on all. On the surface, Clarissa Dalloway, the main character, comes off as a shallow, upper-class Londoner. However, Clarissa has an inner life rich with thought. She and the novel's other figures refuse to be classified or labelled. Like real people, they all have innner contradictions such as the outwardly Conservative Richard who has strangely Liberal views, or Septimus, the World War I "hero" who suffers from "cowardly" fits of tears and madness. Whether the reader sees Woolf primarily examining gender roles, politics, the effects of World War I and the British Empire on the English psyche, or the multiple complexities of human thought, this book will definitely satisfy connoissuers of the English novel.
★ ★ ★ ★ ★
james cao
Mrs. Dalloway takes place over the course of one day, starting with Clarissa Dalloway going to buy flowers for her party, and finishing at the end of the party late that night. Through this one day the reader is given a window into the life of Clarissa Dalloway, the central character, and to other characters that are connected to her in some way or another. We see Clarissa's marriage to her husband Robert, old suitors whom she rejected, friends from her childhood, and people she passes on the street. It does not have much of a plot, but is instead driven by vivid characterization and a dreamlike style. Mrs. Dalloway is the portrait of a woman, a flawed and human woman, and of the many people who orbit around her in one day,

The first thing that really struck me about Mrs. Dalloway was the style, for which it is rightly famous. Like many of her modernist contemporaries, Woolf experimented with style, in this case using a stream-of-consciousness narrative that focuses on portraying the consciousness and thought patterns of her characters. Since people almost never think in logical or linear paths, the narrative wanders from subject to subject. The style matches these wandering thoughts perfectly, with the sentence lengths and amount of description changing to match the mood of the narrator. This style makes the characters thoughts feel incredibly real and honest, like you're looking through a window into each character's mind. The narrative moves seamlessly between characters, transitioning from one narrative perspective to another both smoothly and without warning, making it sometimes difficult to realize that it's happened until the end of a sentence or paragraph. While this can sometimes be confusing, it is a perfect way to transition from one person's experience to the next; it makes the book as a whole just as wandering and fluid as the individual narratives. It's things like that, the way that the larger and smaller structures reinforce each other and work together thematically, that make Woolf such a good writer, and make her books so effective.

The stream-of-consciousness style and the free-indirect narrative mean that the characters in Mrs. Dalloway are incredibly rich and lifelike. Each time there is a change of narrator, the reader is given an entirely different perspective on the characters. When Clarissa is narrating, she seems like a reasonable and good person, and her decisions, actions, and estimations of the other characters make as much sense to the reader as they do to her. When the narrator changes to Peter Walsh, we see Clarissa in a different light, more silly and flawed. When Clarissa described her marriage early in the book, I was inclined to dislike her husband Richard, and Peter's opinion of him only supported those feelings. But during the brief section where Richard narrates, I saw him for what he was, not evil or cruel, but a well-meaning, flawed, and all-together too human man. Woolf's characterization, her ability to portray the feelings and motivations of characters so well that the reader understands and believes them, her insistence on making even her antagonists real people, is something that I found completely surprising and utterly pleasing.

The style and characterization in Mrs. Dalloway are not just aesthetically pleasing and inherently interesting; like in any good novel, they also serve thematic purposes. Many of the characters in Mrs. Dalloway are detached or separated from the people around them. Clarissa is described as "cold" by a number of characters, and her marriage to Richard is a distant one. Peter Walsh just returned to England from a long stay in India, and is constantly reminded of how different the two places are, and how much people have changed, or not changed, since he left. Septimus Smith has shell shock from his time in the war, and is kept mentally distant from both his wife and from reality in general. The narrative voice compliments and draws attention to these many kinds of distance through the use of free indirect style. Rather than using "I" or "we" like in a first person narration, the novel is in the free indirect style, which is a special kind of limited third person narration. Rather than being an impartial narrator, in this style the third person narrator sees and describes things only how the character would see or describe them. This makes the narrator and the characters nearly indistinguishable, but still separates them through the use of third person pronouns. This narrative style allows Woolf to provide a rich and detailed portrait of the characters using stream-of-consciousness writing while still keeping the narrator detached from both the characters and the author. This separation between narrator, character, author, and reader matches the separation between the characters themselves, and puts the reader in the same situation as the characters.

As much as this novel is a portrait of the distance between people, it is also a story of people trying to make connections. Clarissa's party is, above all else, her attempt to bring people together. Woolf's use of smooth transitions between characters, the repetition of ideas and places in the thoughts of different characters, and the lack of chapters and rarity of section breaks all endeavor to make connections between the wandering strands of narrative in the same way that the characters try to make connections with each other. The themes of this novel pull in two separate directions, pointing toward the loneliness of the modern world and the many ways in which people find connection. Woolf manages to incorporate both of those elements and, through her mastery of style, fuse them into a coherent and aesthetically pleasing whole.

I feel like I should mention some of the problems that people have with Virginia Woolf. Many people find the fact that she only writes about upper-middle-class white people and completely ignores the existence of the working class and minorities to be problematic. I think that this is a valid critique not of any single novel, as no novel can have everything in it, but of her output as a whole, especially her nonfiction. In Mrs. Dalloway there is only one working-class character, Ms. Kilman, who is not portrayed in a good light even in her own narration. This erasure of the working class and minorities is a problem not just with Virginia Woolf, but with both literary Modernism and early feminism as a whole. I think it's important to interrogate the limitations of these works even as we enjoy the beauty and virtuosity of the writing. Another problematic element is the depiction of empire in Mrs. Dalloway, specifically the British colonization of India. I personally don't know what to make of this theme, which returns multiple times throughout the novel. Partially because of the free indirect style, I don't know where the characters' opinions on the matter stop and where Woolf's ideas and possible biases begin. I will have to read the novel a few more times before I can say anything conclusive about empire in Mrs. Dalloway, but I wanted to throw it out there as something to pay attention to if you are reading this yourself.

Mrs. Dalloway is often hailed as one of the modern classics, and after reading it I can absolutely understand why. Woof's use of style and structure serve to paint a picture of a woman, a truly human woman, complete with flaws and strengths, full of new hopes and failed dreams, and to show the people who come into contact with her throughout the course of a day. Despite the high literary style, it feels honest and uncontrived. The characters feel familiar, like the people you meet every day, and the feelings and thoughts they have could very well be your own. It is a beautiful, luminous, haunting book that will only improve upon rereading. I had a lot of expectations going in to this reading, and I am happy to say that Mrs. Dalloway exceeded them all.

Rating: 5 stars.
★ ★ ★ ★ ☆
saul blonval
This is an interesting period piece. The writing is unlike that of our time. The setting is distinctly England. I have the impression that the more one knows about literature and London a century ago, the more enjoyable the book will be. I did enjoy the character Sally, though, especially where the story dives into the memory of when she and Clarissa first met.
★ ★ ★ ☆ ☆
dehlia
First of all, I must get this out of the way and say that Virginia Woolf is an absolutely amazing "writer". She writes very well. Each sentence in "Mrs. Dalloway" is precious. It is important to not try to speed-read this book, because that would really be an utterly shameful waste to Woolf's carefully structured sentences. Honestly, each sentence is gold. For people who are inspired to be writers themselves or those who simply adore good'o fashioned writing, this book is it! The content is densely squeezed into each line and the page really jumps out.
However, (I know many Woolf specialists will disagree, but I have to say what is MY opinion) the content is somewhat on the weak and even occasionally confusing and incoherent side. Much of the content is about the mental traffic inside the characters. If you are looking for that, then this book will be your favorite. But if you are looking for a plot-rich book, this piece of literature will prove to be disappointing. There is not much "story" per se in here. Amazing emotions, sentiments and nostalgia flow in the novel. The last 25, 30 pages are overwhelming powerful in its conveyance of personal emotions about the time lost; lost youth and time that can only be touched in the mind but not by the hands. If you are feeling "old" and feeling you are "getting old"; if you want to read something that is reminiscing, this books truly is gold. Then why did I give only 3 stars? Plot-weak. I wish Virginia Woolf did spend more ink about the party, but maybe, just maybe, the climax is intendedly short to make the readers want more. More emotions, more drama, more grief. More of something that one cannot have anymore. A must read for anybody who wants to "feel". Do not read this as a past-time.
★ ★ ★ ★ ★
christie
If any book has made more an impact on my life, it is this one. That it is short and modern takes nothing away from its gravity. That its subject is a middle-aged, upperclass woman planning a party on one June day says nothing about its universality. It is the transcendence of the individual that makes this novel stand out and timeless.

The book is more than the sum of its parts, but it is surely the particular parts that are worth relishing. Woolf weaves her narrative through multiple characters, each well-crafted and authentic: the housewife imprisoned by her expectations and nostalgia; the former lover who justifies life in pursuing the unattainable; the idealistic writer who declaims injustice in the dark corners of his apartment and mind. What is more amazing than these characters is that they are all connected. Despite their differences, you have a growing recognition of how similar they are to each other, and in a subconscious way, they do themselves. The beauty of individual transcendence is captured in many of the fleeting moments, such as a falling leaf as seen by multiple people, where the thought at times cannot be attributed to any one person.

Ultimately, this is a book of survival and triumph, although in the mundane and quiet. There are no heroes or rascals but complex, multi-dimensional figures that we can identify with--and in that sense it is one of the most realistic novels that exist.
★ ★ ★ ★ ★
reannan
Virginia Woolf is a literary master and this is one of her greatest works. It is the story of a day in the life of one woman, Clarissa Dalloway. We are allowed to see various aspects of her life as she plans for a party. Woolf makes wonderful social comments about society in a subtle and moving way. The side story in the novel of Septimus Warren and his death is very touching and moving. It is a sad reminder of war and the people involved in the war and its effect on them and their society as they attempt to return to a "normal" life. Woolf allows us to see how people we don't actually know touch our lives in unexpected ways. I believe this novel still applies to today's society. This is a wonderful read which will stay with you for a long time to come. If you take your time and read deeply, Woolf will touch you in a way that you won't soon be able to forget. She is truly unique and wonderful!
★ ★ ☆ ☆ ☆
elisa marchand
I enjoyed some of the concepts that Virginia Woolf brought forth in her plot. I also her selection of word choices in conveying her message, that's what made it a powerful read. However, this was one of my least favorite books because of her chronic use of run-on sentences and poor transitions from one character to another. I realize that this is what makes Woolf unique (aka the "woolfian" sentence in modern literature derives its title from this structure), but it was confusing. While the story itself took place in one day, I think it took me one full day of reading and assistance from Sparknotes to interpret. Much more work than it was worth. If you need or want to read anything from Virginia Woolf, do not start with this book. Some of her other works would be suitable for the novice Woolf reader.
★ ★ ★ ★ ☆
kim hansen
Virginia Woolf's novel Mrs. Dalloway is an intricate look at the everyday life of a woman, Clarissa Dalloway, who is preparing for a party she is giving. The words embroider themselves in tiny, perfect stitches across the page giving depth and nuance to every detail of the lives and the surroundings that enfold Clarissa Dalloway throughout this single day in her life. While some people may feel like they are drowning in all the detail, for me it was like pulling a blanket over my head with a flashlight and tucking myself away from the world for a total "immersion" reading experience. The way in which the lives mirror and oppose each other was an intricate balancing act that holds your attention until the end, when they touch each other, yet never collide.
I was also interested in the frequent mentioning and comparisons using flowers, and researched Victorian Flower symbolism and was surprised at the interesting interpretations this posed.
This is a classic look at the talent and abilities of Virginia Woolf.
★ ★ ★ ★ ☆
yigit hatipoglu
after having thoroughly enjoyed "to the lighthouse" i decided to try "mrs dalloway". many reviewers complain of the difficulty in reading the stream of consciousness writing style. although it can be difficult, it is simply something you have to get comfortable with. when you do, you will open yourself up to a treasure trove of great literature like "sound and the fury", "ullyses", & "sometimes a great notion" to name a few.
of these "mrs dalloway" is one of the easier to read. ms woolf's use of language is unmatched. her characters drive the story, not the action. get lost amongst these and you will love this book. the book is also relatively short which will help the first time "streamer".
★ ★ ☆ ☆ ☆
vanessa bates
I read this book after reading Ursula Le Guin cite Woolf in "Steering the Craft" for her interesting use of point of view and the omniscient narration. For that, it's interesting to read from a technical point of view. Also to compare her with Gertrude Stein with her use of the continuous present. But from the point of view of reading an interesting, engaging novel... No. Not at all.
I skimmed through, otherwise I would have given up. I found myself mentally rewriting it as I went in order to improve it. If I were her editor, I would have suggesting removing the Septimus storyline and making it a separate novel. Neither Clarissa nor Septimus seem weighty enough to matter as they are. Though I do appreciate Clarissa's wanting to have parties: to make connections between people- to heal loneliness, and to counter the relentless stream of thoughts and memories.
There seems to be a cheerful, interesting, yet with some depth, down-to-earth minor novelette trying to get out- something on the order of Agatha Christie. That is probably heresy to mention, but so it seemed to me.
Nowadays it also seems cliche: the tragic street event that becomes just a dinner time anecdote for rich snobs.
And as for Clarissa herself she is variously described as cold, and warm and engaging- so which is it?
★ ★ ★ ★ ★
adham
This is the first work I've read by Virginia Woolf. It will not be the last. It's a "small" work by today's standards, a bit under 200 pages. Don't be deceived. Every page, every phrase evokes shimmering mental images of post-war England, and the people who live there. The use of language and of stream-of-consciousness narration is splendid.
For readers new to stream-of-consciousness narration, a word of advice. Don't try to fit each sentence into a regular subject-verb-object mold. Just relax and drift along with the words. You're following a person's thoughts. It all makes sense in the end.
A truly rewarding experience.
★ ★ ★ ★ ☆
aurore
The best-known novel of the author, a similarity with Joyce's Ulysses (in the sense that everything happens in 24 hours) and it may well be called a day in the life of Clarissa Dalloway. The novel takes place in real time but will make time travel in the mind of Clarissa. She reflects on past events and it is here where is the real narrative. It is in those moments of reflection where there are points of view on various topics. The knowers say it's a great novel.
★ ★ ☆ ☆ ☆
mario barreto
Reading Mrs. Dalloway by Virginia Woolf reminded me of why many of these books I have pledged to read are considered challenges. I was really looking forward to reading this book because I was under the impression that other people liked it. As I found out later, this is not necessarily the case and I can understand why. It's not that Mrs. Dalloway is a bad book and, in fact, it gets better as it goes along and even has some profound quotes, such as, "Nothing exists outside us except a state of mind."

The book is incredibly detailed and vivid in its descriptions, and Woolf does a great job of really getting inside of the heads of various characters. The problem is the stream of consciousness writing made it difficult to recognize transitions from one person to the next. No matter what page I was on, I felt like I was having aha moments about two pages before. I was always reading a few pages of my comprehension. The result is that I can look back on the book with some fondness, but I remember the difficulties I encountered. My favorite parts were those pertaining to Septimus and Rezia (even more so than Mrs. Dalloway herself). Theirs was a palpable and tragic story that I could have read an entire book about.

To be fair to the book, I skipped the Introduction. It was more or less a play-by-play of the entire book and I thought that reading it would ruin the story for me. Instead, I read it after I finished the book and it put things into better context for me. If I were to do it over again, though, I still don't think I would have read the Introduction first. I don't like knowing everything that's going to happen in a book, even if it makes it "easier" to get through. The book has a great quote that says, "It is a thousand pities never to say what one feels," and so, I will be honest..... I could have just read the Introduction and skipped reading the book altogether and come away with the same amount of comprehension. But that's neither here nor there and I am left feeling ambiguous about the book. I enjoyed it after the fact, but not as much while reading it.
★ ★ ★ ★ ★
terren
Perhaps the helpful remarks I can add to those above is that this dense little book does demand a lot of its readers. It is not a book for that airplane trip, nor is it a book for the beach. It is a book to be read amid quiet with no distractions, and only a few of us have managed to fashion such a place in our lives. If one has not, perhaps a different choice would be better.
Having said that, the stream-of-consciousness narrative is very accessible. Ms. Woolf has a knack for capturing the essence of many minor characters in very quick, brief sketches, giving the book a great deapth.
Clarissa is a more complex person than her passion for parties would indicate, complex in her sensibility and love of the beautiful, complex in those aspects of life that she has rejected. Septimus is a vivid study in madness, something which Ms. Woolf knew a great deal about. Then there is third principle character, Peter Walsh, about whom little has been said here. He is in his early fifties, was radical in his youth, a "failure" in middle life according to the estimate of the "successful," and plagued with women problems for a lifetime probably attributable to his constant love for the frigid Clarissa. Peter Walsh is a brilliant character study from the point of view of one similarly situated. Sally Seton, the only person whom Clarissa ever truly loved, is a vividly portrayed secondary character whom one runs into every day today--the aging hippie. All of these people move through a finely recreated London of that time.
I have to rate this novel a nearly perfect little gem.
★ ★ ★ ★ ★
faisal alzhrani
This book certainly requires more effort on the reader's side than many books, but it is well worth the effort. Woolf keeps up her half of the bargain by making effective use of the diffucult style; leading the reader with a purpose rather than pointless meandering. She explores the stream-of-conciousness style effectively, without going to the silly extreme that some other Modernist authors did. Her portrayal of mental illness strikes me as eerily realistic, especially when you take into account her own personal history.

The way I attacked it was like this: I read it once as quick as I could, without stopping to figure it out, then read it again taking my time. In the end, I was rewarded with a cathartic experience.
★ ★ ★ ★ ★
carla jenkins
"The leaden circles dissolved in the air" as Big Ben and other clocks toll life in Virginia Woolf's splendid novel Mrs. Dalloway "all sorts of little things came flooding and lapping and dancing in on the wake of that solemn stroke which lay flat like a bar of gold on the sea." Clarissa Dolloway steps out on a fine June day to get flowers for her evening party and sees a plane writing in the sky. Crowds stare upwards to decipher the message while the plane turns and loops, leaving off one letter, picking up another. Septimus Smith sees it too and believes the message, whatever it is, meant for him. He is shell shocked from the war and suffers from mental problems and at times experiences a mystical ecstasy. He receives messages from the dead and writes them down on pieces of paper like "Universal love: the meaning of the world" Septimus hears sparrows singing in the trees in greek and everything has meaning for him. "Sounds made harmonies with premeditation; the spaces between them were as significant as the sounds. A child cried. Rightly far away a horn sounded. All taken together meant the birth of a new religion.'' Clarissa who is a kind of doppelganger to Septimus feels and sees beauty deeply and has the ability to live very intensely in the present moment appreciating whatever life brings. "What she loved was this, here, now, in front of her; the fat lady in the cab.'' "she loved; life; London; this moment of June." As the plane loops inditing an unknown message and Big Ben strikes the hours other lives brush against Clarissa on this day in June. Peter Walsh who she had spurned years ago is back from India and her friend Sally Seton shows up at her party as the past bleeds into the present. Miss Kilman is Clarissa's daughter's angry teacher and Sir William Bradshaw is a renowned London psychiatrist who sees Septimus Smith. Miss Kilman dreams of felling Clarissa in the name of religion, and Sir William would like to subdue all those who challenge his conception of the world. Both wish to convert the world to their belief systems in order to gain power and dominate others. In fact as the pressures of mental conformity close in on Septimus he decides on suicide even though he thought "Every power poured its treasures on his head" and that "Life was good" he could not fit in the mental box of societal expectations. Clarissa at the party in her silver-green mermaid's dress hears news of this and thinks of the brevity of life and can see death at the end of it all "even as a mermaid might behold in her glass the setting sun on some very clear evening over the waves."
★ ★ ★ ★ ★
preston baumgardner
No, this book is not pulp fiction, nor will it ever show up on anyone's summer reading list, but it is, given time and patience, one of the all time best examples of the written word at it's very zenith.
I read the book in college and then re-read it right after finding Michael Cunningham's THE HOURS and seeing Vanessa Redgrave in the movie. Clarissa Dalloway is one of the most carefully developed characters in fiction. Additionally, Woolf's detailed and exquisite interiors are worth savoring -- almost word by word.
Woolf was one of the great voices of the English language. Her work compels the reader to slow down and feel the words.
Enjoy!
★ ★ ★ ★ ★
unhipchild
Virginia Woolf's novel reads like a long, protracted REM state. Everything takes place within one June day, with Big Ben striking out the hours in downtown London. As Mrs. Dalloway, a fairly cunning society woman, gets ready for a big party, the world whirls around her. Big political deals are struck, a war veteran goes mad and dies, a young girl is nearly seduced by a missionary of shaky sexual orientation, and Mrs. Dalloway's former lover bursts upon the scene.
It's sometimes overpowering, because the sentences can ramble on for pages, but it never takes on that corny stream-of-consciousness style that so much American literature is riddled with. It's always lush and surprisingly rich with details, even when thee obversations are downright nasty.
It's easy to see why Michael Cunningham chose this as a basis for his own book, THE HOURS, which features its own tightly interwoven characters. Reading MRS. DALLOWAY will give Cunningham readers a better understanding of what he accomplished with is own stunning novel.
★ ★ ★ ★ ★
yvonne bubienko
Many of the reviewers here have said that this is a difficult book to read. I will not argue with them, because at first the book can be hard to get into. But when you do, it doesn't matter how convoluted, how brisk, how vague the sentence or page may be, you know it matters. There is a connection that Woolf achieves between her characters that is ultimately and beautifully real. This is a real book with real characters and the world is the one we live in, with the past constantly on our minds and changing our reactions to the present. I highly recommend this book. It's one of the ones that can change your life.
★ ★ ★ ★ ★
lisa lawless
"To the Lighthouse" was my first experience in reading Virginia Woolf, and from that dense text I (like many other readers) developed a view of her as an eccentric and unnecessarily difficult writer of the modernist avant-garde. However, this book changed my mind.

Quite simply, "Mrs. Dalloway" is one of the most complex, intricate, revelatory, intelligent, and beautiful books ever written. The story unfolds on a hot day in June, 1923, as the wealthy Clarissa Dalloway prepares to throw a party for her friends in the elite social world of aristocratic London. Meanwhile, a parallel series of events unfolds in which the shell-shocked World War I hero Septimus Smith teeters on the edge of sanity, and society itself. Throughout the day, other intriguing characters also enter the narrative through Woolf's characteristic stream-of-consciousness style. While that basic summary may sound rather unremarkable, there is so much more to "Mrs. Dalloway" than I could possibly discuss here. Woolf turns the everyday observances and events of urban life into a complex imagistic web of social critiques, intense memories, historical traumas, and subtle discussions of the arbitrary nature of language, nationality, class, sanity, and identity.

Now, I won't deny that this book is on the difficult side. Because of this, I would advise anyone embarking on their first journey into Woolf's world to purchase the Oxford World's Classics edition of "Mrs. Dalloway". Read the introduction carefully, and check the explanatory notes as you read through the text. While you won't catch everything on the first read, the introduction will help you understand some of the major images and themes of the text, and make your reading experience far more enjoyable. Don't worry if you sometimes forget who is talking, or encounter a strange digression. Those are the things that make books like this so rewarding to return to again and again.

So, to summarize, if you want to have your eyes opened to some of the major issues of literary modernism, and experience a beautiful and entertaining book, I highly recommend you give "Mrs. Dalloway" a chance.
★ ★ ★ ★ ★
aliaskhal the flaneur
I loved it... the issue of going through a soul-search process is always interesting, even more so when the protagonist is under a lot of pressure due to an upcoming deadline. We have all been there, but successfully shut out the world in order to accomplish the task on hand. Unlike most of us the protagonist lived her life - despite the upcoming deadline - what I felt made the book a very good read!
★ ★ ★ ★ ★
alicia furness
On a single day in June, Clarissa Dalloway is preparing for the party she is giving that evening. Septimus Warren Smith struggles with mental illness as a result of his experiences in WWI. Using stream-of-consciousness technique Virginia Woolf explores the thoughts, emotions and sensations of these two characters and others connected with them. Past and present commingle in her characters' minds and this merging of past history and present moment allows for much richer presentation of the characters and their universe than the plot would suggest.
The chief pleasures of the book are the vivid, evocative, poetic language, and Woolf's gift for inner dialogue - the stories characters tell themselves - which in turn reveals them to us.
How good is the book? I "Mrs. Dalloway" can be found on many lists of the greatest novels of the 20th century, one of Virginia Woolf's major achievements. More often than not, it's considered her best work after "To the Lighthouse." Personally, I loved the book, and it led me to start reading her other books and to the biographies. The practical question is not whether this is a good book - it is arguably a great book. The question is whether it is for you.
The book is unapologetically literary, which means that if you don't find language a genuine pleasure, you probably won't enjoy it. For those who do, the rich, imaginative language is the reason for reading. There is little in the way of conventional suspense to keep one turning the pages. The stream-of-consciousness style is demanding, and it requires an attentive reader. On the other hand, it would be a mistake to overemphasize the difficulties. The action of the book is relatively easy to follow, and one does not need a concordance to appreciate it. In fact a good sense of the language can be had simply by reading the first few pages provided in the store's section, "Look Inside the Book."
★ ★ ★ ★ ☆
shekeeb
I had a hard time getting into this book, what with the streams of consciousness, the sudden changes in points of view and scenes, and what have you. But once I finally got into it -- I had to have NO distractions to read this book -- I found it interesting and poignant. I found the characters fascinating, even in their shallowness, or perhaps because of their shallowness. I was particularly struck by Richard Dalloway's resolve to tell his wife that he loved her, then his failure to do so, but they both understood the feelings were there. It seemed this was a scene played out over and over again, a sad but true fact of their domestic life together. Miss Kilman was also a pitiable but interesting character. I do wish the daughter, Elizabeth, could have been fleshed out more, and the connection between Mrs. Dalloway and Septimus made stronger. Still, it was quite a good book, so long as I was able to give my full concentration to it. I am glad, though, books aren't written this way today, though!
★ ★ ★ ★ ★
dyna
Clarissa Dalloway lives in a world in transition, though she and her friends, some of thirty years standing, show little awareness of this, insulated by the transitory sameness of their everyday lives. Royalty, nobility, and aristocracy are still revered in quasi-religious fashion by the poor and the middle class, as well as by those who occupy elevated status.

Nevertheless, the place of the most fortunate in this class-based society is in the process of being relegated to co-equal or even second place by the power of emerging technology, however garish its appearance and however gaudy its trite commercial messages. Post-WW I England seems as staid and unchanging as ever, but the products of modern science, harnessed to an evermore aggressive capitalism, threaten to transform traditional ways of life, much as the hopelessly ungainly machine called the "tank" hastened the end of the static nightmare of trench warfare. Septimus Smith may know this well, but who's to say.

Tradition gives way to the garish and commercial; the English gentleman is superseded by the equally empty-headed captain of industry, and, ironically, the traditionally privileged are challenged by those who most ostentatiously sacrifice for those impoverished and maimed by war. Though only vaguely evident, value, morality, and patterns of social organization are up for grabs.

Still, for today, Clarissa Dalloway's life, now in its fifty-second year, is much as it has been since childhood. Solidity, stability, the everyday pleasures of walking in London, looking in shop windows and seeing the same people, though perhaps a bit wizened now, doing the same as they did forty years ago is fortifying and even beautiful. Not a religious woman, Clarissa nevertheless, sees beauty all around her, in everyday things, ordinary people, and commonplace events. While walking in London, she loves it all, including the strong and reliable bell of Big Ben.

Time, however, suffuses all things. Recovered from an unspecified illness (Something to do with her heart?), she feels quite well, though she knows she is getting older. Still slender, attractive, and smartly dressed, she is content with herself and looking forward to this evening's party, one of many she hosts, largely because that's what one does, and she enjoys them.

Early in the day, however, she has an unexpected visit from Peter Walsh, a suitor of thirty years ago. He seems much the same to her, and she to him. England is still an imperial power, and Peter has, true to family tradition, been a high-level administrator in India for nearly three decades. He is in London nominally to see lawyers about facilitating the divorce of a woman he says he loves and hopes to wed. Given that she is already married to a major in the Indian Army, this hardly seems a way to maintain the morale and commitment of troops charged with holding together the empire. Besides, it is obvious that Peter still loves Clarissa, and she is not oblivious to the good times that marriage to him might have brought. Good times, yes, but perhaps too many and too intense. She must retain some independence.

At her party in the evening, the Prime Minister graciously makes an appearance, looking every inch a bookkeeper or mid-level clerk, though he does try. Sally Seton, the closest and most irreverent friend of Clarissa's youth, makes an unexpected appearance. Now married to an industrialist and the mother of five, one is led to wonder if marriage to a wealthy industrialist represents success or failure. After all, where does an industrialist, however wealthy, fit into the class system of England of the 1920's. Peter Walsh wonders much the same about himself as a colonial administrator. Is he a success or a failure?

All the while, and unbeknownst to all but an eminent physician at the party, Septimus Smith, war hero and promising member of the middle class, has succumbed to shell shock, making clear the limitations of traditional and commonplace medicine of the day. (Yes, Virginia Woolf's novel is quite timely.)

Mrs. Dalloway may be the most beautifully written novel I have ever read. Encompassing only a day in the life of Clarissa Dalloway and her memories and the memories of others, it is in the deepest sense an existentialist masterpiece. What does it mean to be? If not in the ontological sense of a professional philosopher, than as a matter of getting by with a feeling that all these man-made social conventions that constitute our experiential world make some sort of sense and have some sort of purpose. The author's mastery of a stream-of-consciousness style is ideally suited to questions of just this sort, illuminating the fluidity behind an unchanging expression.

Characters get older, but never seem to change. All around them, however, unnoticed and unacknowledged, there are hints that the world is becoming a massively different place. It's good, perhaps, that we get old and die. Settled creatures that we are, we would soon be unable to cope. Witness our too often ineffective responses to rapid change in the world of the twenty-first century.
★ ★ ★ ★ ☆
nichole mckay
Mrs. Dalloway was the first peice of modernist literature I had ever read. The overall book, as most modernism novels are, was some-what confusing. Many times I would sit reading the book and know someone was narrating, then a second later someone else was narrating without me noticing the switch. At first this annoyed me, but then I realized that this was what made Virginia Woolfe such a magnificent writer. Her talent to switch from one persons thoughts to another's seamlessly is reamrkable. Though, the swithching of the plot and people's thoughts so seamlessly also leads to confusing moments in the book where you aren't quite sure where you are.
★ ★ ★ ★ ★
daniele vailati
This was the first Woolf novel that I read and i am glad that it was. I was a college freshman who had just seen The Hours. I was immediately drawn to this author. After reading it the first time, it is possible to know what the basic story is about: a woman giving a party and wondering about the choices she has made in the past. But each reading helps bring out so many details that are easy to miss. People may claim this is a hard read, but Mrs. Woolf's books were NEVER meant to be read quickly. The word usage and details are so precise that is should be read slowly to appreciate it more. A great book to start getting into Woolf.
★ ★ ★ ★ ★
leesa
Mrs. Dalloway is not quite what I was expecting. It was so short and beautiful, and yes it was very stream of conscious, and it definitely helped that I had read and seen The Hours, which is based on Mrs. Dalloway. There are some things that I probably would have missed if I hadn't had a basic knowledge of the plot, because many things are carefully veiled beneath Woolf's beautiful language. There were times when I got lost in the prose, but at the very least it was always beautiful to read. She had such a wonderful eye for things and her descriptions are really unlike anything I've ever read before. I loved this novel and I'm sure that I will be reading it again one day.
★ ★ ☆ ☆ ☆
ally armistead
Virginia Woolf, one of the supposedly "complex" writers of modern fiction remains forever a mystery to me. I came to this book after reading Michael Cunningham's, "The Hours," which I really loved, and then found Woolf's to be a real disappointment. I find it a challenge to follow Woolf's stream-of-consciousness prose and because her plots are rather mundane (about average people in fairly average circumstances) She bores me. I recognize the 'greatness' that is Virginia Woolf, and perhaps others would think me a philistine because I cannot wax eloquent about her ability to capture whatever it is about people that reviewers find so captivating. Perhaps I find that I simply can't identify with any of the characters in her books and therefore have a hard time getting excited about what they are thinking and feeling, let alone doing. Mrs. Dalloway, Clarissa, is presented in this book as the protagonist in the description of one day (in her life). The secondary characters, her husband, her sister and nieces and nephews, an old flame, and a horribly mad young man and his confused wife, are of limited interest as well. In any case, Woolf just is not for me... Perhaps she was all the rage in the 30s but she seems so out of touch and not at relevant to the world in which we live and exist today.
★ ★ ★ ★ ☆
mohamed diab
Like James Joyce's Ulysses, Virginia Woolf's Mrs. Dalloway cuts out one day, June 13, 1923, from lives of London upper-class housewife Clarissa Dalloway and her family members, friends, and acquaintances. With detailed descriptions of incidents, memories, and streams of consciousness, readers go through the characters' almost lifelong experiences. Woolf's writing, which appears to be improvised in the automatic writing, freely jumps from one person's perspective to another's, or from a description of an incident's surface to a description of a person's subconscious thought. These components organically form a mosaic of various people's lives.

Most characters are in their fifties, cling to their memories, and have some form of anxieties to feel that their lives have failed in one way or another. Because of that, the novel may be more appreciated by readers who have a certain amount of life experiences, or who are aware of how their lives ahead will look like and what they can do in order to make them better. Closing without a clear conclusion, the novel suggests continuation of life; also the readers may feel that they can take what they learn from the reading into their own lives.
★ ★ ★ ★ ★
vineeta a
I'm not that familiar with Woolf's other work, but this book shows the amazing psychological insight that this woman possessed. There's not really much of a plot, other than intense rumination and speculation, so don't expect any dramatic action. What you will find is a glorious stream of consciousness approach to developing characters and letting their random thoughts weave together an interesting story. This book will certainly not suit all tastes, but if you enjoy rumination, florid sentences that seem to never end, and a whimsical view of the world, "Mrs. Dalloway" will please you. Avery Z. Conner, author of "Fevers of the Mind".
★ ★ ★ ★ ☆
tomek
Well, I decided to read Mrs. Dalloway because of "The Hours". I didn't expect this book to be such a difficult read and contemplated stopping many times. However, i pressed on and am glad i did.
Virginia Woolf writes about several different characters; all on the same day which leads to Clarissa Dalloway's party that evening. What made this such a hard read for me was that Woolf would jump from one character to another and I wouldn't know who she was speaking of.
This story talks of the customs of these character who live in England, and also has some flashbacks into their past. There was one total shock in this book, which was when Woolf wrote of Clarissa and her friend Sally share a pretty passionate kiss.
Although it was a difficult read, Woolf was right on track, and some of her themes in this book hold true in today's society!
★ ★ ★ ☆ ☆
sabah
I had read three works of Virginia Woolf's - "Jacob's Room," "A Room of One's Own" and "To The Lighthouse" but had not gotten around to reading her most famous, "Mrs. Dalloway." Promos for the new movie, "The Hours," which is apparently based in part on "Mrs. Dalloway," impressed me with Nicole Kidman's performance; so I decided to see the movie, a decision which was reinforced by its nomination for a number of Oscars. In order not to miss any references in the movie, I first read "Mrs Dalloway," or tried to, as I ended up skimming it after the first 100 pages of its overall 192 page length. I have difficulties with my eyes and tend to skim if the material being read is not rewarding to me, and I do not have to discuss the material in a book group I belong to.
"Mrs. Dalloway" covers one day in the life of the title character who is the wife of a very well-to-do member of the British House of Commons. The time is the early 1920's; Mr. Dalloway is influential enough to at least occasionally receive the Prime Minister at his home and to be invited to functions of the royal family. That makes Mrs. Dalloway a social power house and at the end of this day she will give a dinner party which the Prime Minister is expected to attend. She has a coterie of servants experienced with such dinners but she characteristically reserves certain tasks to herself. The story starts as she walks from her home near Westminster Cathedral on a beautiful June day for exercise and to buy the flowers to be used at the dinner. If you have spent some time in central London, the places she goes and the differences between then and now are interesting.
The story makes use of flashbacks, stream of consciousness techniques, and very long sentences strung together with commas, semi-colons and parentheses which can take a lot of work to decode, just as a recording of one's thoughts would be difficult to decode. The writing, except for the flashbacks, is similar to that of Henry James's "The Beast in the Jungle," published ca 1900; Woolf's publication date of 1925 makes her work almost contemporary with that of James. James, however, never gives life to any character other than that of the lead male character, and then only to one facet of his life. Maureen Howard's introduction to my copy of the novel indicates that Woolf was consciously seeking to write in a new, unhackneyed form but hoped to avoid the appearance of the use of a "method." I think that, like James, who wrote "The Beast in the Jungle" in his "arty" period, Woolf's "art" has made her novel a less than satisfying story for me. There are similarities with Woolf's 1927 novel, "To the Lighthouse," with its much more accessible main character, Mrs. Ramsay, and which was a much more interesting read for me as I developed a fondness for Mrs. Ramsay but not for Mrs. Dalloway. It seems to me that art was used with a lighter hand in the later novel and it is more intellectually stimulating.
According to one source, Woolf was very much interested in getting the reader to experience the flow of time and used various devices to achieve this. The memory flashbacks allow the author to reach outside the events of the day and place some of the attendees at the dinner in perspective and tell how they have related to Mrs. Dalloway in the past, making their presence at the dinner more significant. In contrast, "The Beast in the Jungle" and "To the Lighthouse" are more linear,covering very extended periods of time more in sequence.
Both of the Woolf novels have a society matron as their central character and a dinner party takes a central place in both; in the later novel, however, the husband is an academic of much more modest means and all of the characters seem more accessible. The principal difference is that place, a home in the country, is also a character in the later work, while it is not so in the case of the Dalloway's London home.
Both novels are also impacted by the First World War in a peripheral way as Woolf relates the woman's view of the war, concerned with loved ones, not battles or great political and patriotic themes.
Woolf reaches outside Mrs Dalloway's society and brings in a character, Septimus Smith, who is rapidly losing his grip on reality, and his life will impact on Mrs. Dalloway's during the day. It is not clear what Woolf's motive for bringing Smith into the story was. Perhaps it was to contrast the somewhat artificial problems in Mrs. Dalloway's world, insulated as they were by wealth, to the real problems of Smith, having much more limited assets. The events of the day in the lives of Smith and his Italian wife, Lucrezia, bring "real life" into the dinner conversation that night and we read of Mrs. Dalloway's reaction to the intrusion into her party. Smith's doctors are pictured
as self-interested charlatans and one of them as bringing fear into the lives of Smith and his wife. Perhaps there was a connection with the doctors in Woolf's own troubled life into which mental illness intruded as an unwelcome stranger. Woolf succeeds to some extent in making her characters "live" but less so, for me, than in her later novel.
All in all a good read if you are very interested in the art if writing, less so if the story and characterization are your main interests. If you are going to read only one Woolf work, "To the Light House" is a better choice in my opinion.
By the way, my wife and I went to see "The Hours" after I wrote the above. The connection between the movie and the novel, "Mrs Dalloway," is very minor. There is some attempt to portray a small part of Woolf's life with her husband but overall the movie was more of a propaganda piece for homosexuality which never struck me as a theme in Woolf's writings. All of the major characters in the movie are portrayed as homosexuals. Hollywood loves anything that pushes the envelope.
★ ★ ★ ★ ☆
abdullah mirza
Virginia Woolf uses words as an Impressionist artist uses paint, moving about her canvas filling in details about her characters. There is little action and no conventional plot as she is after the feelings, reactions and interactions, past and present, of Clarissa Dalloway and the people she invites to her party to be held that evening.

The book opens with Clarissa's deciding to have a party and ends as the last guest leaves. Not everyone's cup of tea, but an incomparable treat for readers who enjoy characters' thoughts and emotions over their actions, British manners, London streets,and of course Virginia Woolf.

The portraits of Virginia in this illustrated edition are an added treat.
★ ☆ ☆ ☆ ☆
clairvoyance cleric
I can't understand why people like this book. I'm not finished yet but it's excruciating to read! It's damndably boring! I suppose one is suppose to like it because it's a "classic" but my word it drones on and isn't really about anything. It has so many characters it switches back and forth from its difficult to follow. I'm no literary genius clearly, but if you're like me and you like a book with an actual story that holds your attention don't read this. It's dull dull dull.
★ ★ ★ ☆ ☆
kymberlee
Long have I heard of the brilliance that was Virginia Woolf. As a precusor to reading, "The Hours" by Michael Cunningham which pays homage to this book, I read "Mrs. Dalloway." The novel is quite breathy, long in sentence and vocabulary. Since I have learned of Woolf's diagnosis of manic depression, I realize her style of writing proves that out. At times, you want to beg for periods,and finished thoughts. The characters are rich, though somewhat trite, with Septimus being the exception. I would recommend reading this and then the brilliant tribute novel, "The Hours." Neither is quite complete without the other.
★ ★ ★ ★ ★
dunya dianne mcpherson
I am 24. Had I read Mrs. Dalloway any time in my teens, or very early 20s, I am sure the experience would have passed me by and I would have dismissed Ms. Woolf as an overindulged, deliberately obscure, unneccesarily wordy author of irrelevancies.
Sometimes you have to be ready for a brush with genius. And I have no doubt that genius is what Virginia Woolf was. I read Mrs. Dalloway at the same time as Arundhati Roy's 'God of Small Things'. Now Ms. Roy is a fine writer. But the difference between the fine and the sublime is all the difference in the world.
I cannot praise Mrs. Dalloway too highly. Its virtues have been lengthily extolled elsewhere (and to some, those same virtues are faults), so I will not repeat them here. But to me, whenever I think of Clarissa and those who touched her, I am filled with an unutterably sad, yet joyful love for life and for who we are.
I do think you need to be ready for this book. As Virginia herself put it, the joy of age is not that you have experience, but that you can turn that experience slowly around in the light. If ever you feel like that, do read Mrs. Dalloway.
★ ★ ★ ☆ ☆
jahan
I'm glad I read it, but I kept marking the changing POVs--even within one paragraph, which today's editors eschew. I'll read the other books I have by V. Woolf next so I can get a better idea of her total output. I've read the diary that her husband published after her death, so I'll keep an open mind. Mrs. Dalloway, et al. kept reminding me of the era of Jane Austen, whether it was correct or not. In my quest to use as many different POVs as possible, I might try this stream of consciousness technique myself. Different times produced different standards of writing, that's for sure.
★ ★ ★ ★ ☆
jessica hart
I just finished this one, and I *think* I know what Woolf was getting at. It's about life and death, getting older, and the invisible threads that connect all of us. It's about wondering what the meaning of one's life is, trying to carve out meaning for yourself. It's about conversion v. rebellion, and which leads to the ultimate happiness. I enjoyed certain passages, but found this book more difficult than any of her others that I have read. I much prefer TO THE LIGHTHOUSE to MRS. DALLOWAY. But I gave it four stars out of respect for Woolf's beautiful prose and sheer genius.
★ ★ ★ ☆ ☆
mary vassar
I was interested in reading a Virginia Wolf novel and received this one as a gift from my son. Although it was written at a time when this style of writing was popular, I found the novel to be a chore to read. I felt as if I were reading one very long run on paragraph. I am happy I stuck with it, but I'm not a fan.
★ ★ ★ ★ ★
norie
Probably her best, and most known book, Mrs. Dalloway is by far the richest reading experience you will ever have if you choose to do yourself a favour and read it.
Virginia Woolf excels in her imagery, language, rich vocabulary, allusions, the weaving of plot - or lack of it of thereof for that matter in a manner and style that are unsurpassed. She is certainly a pioneer, a precursor for whatever she has begun with her insane sentences, and fragments and questions.
Stream of consciousness...? I don't think so, most people like to call it so, but she pops in and out of the text every now and then and she just keeps surprising you with her comments on the characters at the right time, when you are wondering, where did she go? What does it all mean?
If you are looking for a meaningful plot, and action, forget it! Nothing happens in this book, but if you are a fan of refined prose, poetic imagery, exquisite language, read it, and you won't regret it.
"The world has raised its whip; where will it descend"?
Virginia Woolf (Mrs. Dalloway)
★ ★ ★ ★ ★
silver
I had never read any Virginia Wolff before "Mrs. Dalloway", or even much mainstream fiction at all (usually I read science fiction). Maybe it was because I read it during a vacation in the French Quarter - a place that takes you to another time altogether - but in any event, I was just mesmerized. The stream(s) of consciousness, the clarity of insight, the sense that this really very ordinary woman is in her own way competent, loved, worth getting to know - what a joy, very Zen.

Beautiful.
★ ★ ☆ ☆ ☆
apoq79
Day in the life in post-War London, told in stream of consciousness narrative centering mainly on the title character, a middle-aged upper-class British matron as she prepares for a party, and also told from the perspectives of her unsuccessful suitor, her bland husband, her daughter and her daughter's tutor, and an unrelated veteran and his long-suffering Italian war-bride.
Woolf will occasionally fly into an inspired combination of words that offer an honest glimpse of life and love that is both profound and awe-inspiring. But the absence of any plot structure leaves the reader not particularly caring how the party turns out, or what these generally boring people are thinking about.
I feel stupid for admitting this, but my honest reaction to this book was: "Huh?"
★ ★ ★ ★ ★
ricky
I decided to read this before "The Hours" by Michael Cunningham, since his book was heavily based off of "Mrs. Dalloway." Later I found that it was not necessary, but it certainly was helpful; plus, I read a great book on the way.

Firstly, "Mrs. Dalloway" is not for everybody. I could see where people would get really frustrated, but I didn't find it all too troublesome for myself, half because I knew well what I was getting into, and also because it was for an assignment in school (electively). Virginia Woolf has an amazing talent for making enormous sentences, pages spanning sentences... but as I said, I found these quite entertaining.

Though the book is rather short, the print is fairly small, and with the writing style, which is likely to cost a few pages to be reread, it will take a little bit of a time investment. Not being the quickest reader, I was able to get thought it and write a fair analysis of it in about two weeks.

If you are to read this for school, I would definitely take the time to read it twice, which I did not allow myself to do.

Should you be questioning whether or not to read this for "The Hours," I would highly recommend it, but should you decide to skip "Mrs. Dalloway," you'll do just fine, perhaps not understand the references, but you should still enjoy Cunningham's piece.

Basically, to enjoy this, you'll need patience, otherwise you may want to go onto something else... but if you are interested and have a little time to spare, got for it!
★ ★ ★ ★ ★
karlie
Rich fare indeed; affective writing at it's modernist best. Like gagging on good porter when near-beer's been your habitual tipple for far too long. Best taken before or after having your kisser linguistically smacked by James Ellroy, Elmore Leonard et al. Could not have been written before ULYSSES, but had to be written before John O'Hara could come up with BUTTERFIELD 8 - and I reckon F Scott Fitzgerald suckled at this muse too (aficionados, check out Jordan Baker's curtains flying "like pale flags"in GATSBY: they're "dragons" in MRS DALLOWAY). A literary gem to be cherished: eat your heart out, Peter Ackroyd: never was the city of London more effectively visualised.
★ ★ ☆ ☆ ☆
laurel rankin
I liked the colorful prose and the tiny perfect series of personal crises and the vividness of one day of moments in various people's lives, but . . . GOOD LORD, VIRGINIA, if you love the comma so much why don't you marry it?? (Oh, and Septimus was my favorite character.)
★ ★ ★ ★ ★
barbara weinbaum
A friend of mine recently said that Virginia Woolf was too difficult for her. I think my mouth
fell open. My friend's not dumb, anything but. I quoted the line (in the title of this review)
and told her it came from Mrs. Dalloway. I told her Mrs. Dalloway was one of the best books I
have ever read. It isn't easy. It demands attention. If you give it yours, you will "shout, embrace,
swing, be up at dawn; carry sugar to ponies; kiss and caress the snouts of adorable chows; and
then all tingling and streaming, plunge and swim." And then you will know that "life itself,
every moment of it, every drop of it, here, this instant, now, in the sun, in Regent's Park,
was [is] enough."

Don't miss out.
★ ★ ★ ★ ★
kimmie
What inspired me to read this book was the movie "The Hours," which is a story of three women in three different eras, whose lives are connected by Virginia Woolf's book, Mrs. Dalloway. The movie portrays Virginia Woolf as she is writing this book. She did seem to have a perfect life. She had connections; a loving husband, that entire one could wish for, but she was not happy, and her quite depressed way of life was reflected in this book.

It all begins with that one sentence: "Mrs. Dalloway decided that she would buy the flowers herself." And that is the first sentence in a capturing series of sentences that make you want to read the book all in one go. Follow the life of Clarissa Dalloway and surrounding persons as they go through one day of their lives, in utmost emotion and thoughts. Experience madness, arrogance, jealousy, and doubts, and how a gauzy veil of poise and grace covers up these feelings. The story is of Mrs. Dalloway, who is holding a party. As she is mending her dress, preparing the silver, and making sure that all the guests know about the party, she thinks about life. She thinks about Peter Walsh, her teenage lover and about her husband, Richard. She thinks that she was right not to marry Peter, who is back from India for the divorce of the woman whom he loves. She thinks of Lady Bruton, who has invited Richard to lunch, but not her. While she is thinking this, Mr. Septimus Warren Smith, a war veteran, is avoiding the great brute with the red nostrils, or in other words, the doctor who is putting him in a mental institution. An institution where his madness could be cured. Watching this scene is Septimus' wife, Lucrezia, who worries about her husband, and is scared of his insane words. In the end, he ultimately kills himself. All of these lives, entwined together into one whole web of insecurity and uncertainty.

This book definitely isn't very easy to read, as it is written in "stream of thought," but once you, the reader, is wrapped up in its pages, it's quite hard to put the book down, because it reflects the deepest and darkest emotions that we feel, and it proves that we are not alone in those feelings. And thus, the book ends with the reader still entranced by its ironic truth.
★ ★ ★ ★ ☆
harrycoins
"Wealth makes many friends,
But the poor is separated from his friend." -- Proverbs 19:4 (NKJV)

Think of Mrs. Dalloway as being the anti-Ulysses (the James Joyce's masterpiece). The concepts for the novels are similar, but the styles are polar opposites. I recommend becoming familiar with both works in order to appreciate the different ways that character studies can be developed during a day by relying extensively on thought life. Both are brilliant, but in much different ways.

Mrs. Dalloway is English, delicate, fussy, ornate, and feminine. Ulysses is Irish, crude, unrestrained, common, and masculine.

What stands out the most about Mrs. Dalloway are the many original descriptive sentences and phrases that look as though they went through 200 rewritings to be so polished and complete. Their expressions overwhelm the story at time because the reader is left gasping at a stunning turn of phrase or an idea. In writing, you can sit and admire and forget to read on.

A blessing of listening to the excellent reading by Virginia Leishman is that the brilliant writing is better integrated into the story by forcing you to keep going. I enjoyed the experience. I don't want to discourage you from reading the book first, but I believe you will appreciate the overall craft more if you listen before reading. It's the same advice I provide for William Faulkner's books. There's a beauty in the oral expression that is otherwise lost.

I found the story to feel a little dated. I also found myself not being terribly engaged by Mrs. Dalloway or her husband. That's a pretty big problem to have when listening to or reading a novel. Someone today who wrote historical fiction about this period would do it differently.

Naturally, if I were only rating the marvelous ornate writing, this would be five stars. Most writers can only sit back in awe of such writing. On my best day, I wouldn't be worthy of holding a candle for Virginia Woolf.

Enjoy!
★ ★ ★ ★ ★
fayroze abdel aleem
I just finished the Hours after reading Ms. Dalloway, and while both are excellent books, I can't help but feel that there is something seriously wrong with the conclusions of the books.

The protagonist females in both books focus on singular events as the locus for happiness in life, a secret kiss and a moment by the sea, and the unimpeachable quality of those moment in youth, leads to self doubt and pining for what might have been; As the hours drip by, one at a time.

There is a quite obvious tint of mental illness to most of the main characters in both books, a sense of dread and foreboding of the horrors each passing hour might bring, of the steadying drum of moment upon moment upon moment eating away at some fundamental sense of self, to the extent that death, the cessation of the present, begins to sound like sweet relief. This is an intriguing but terrible perspective. Life often offers up obstacles that appear insurmountable, yet these obstacles are only ever truly insurmountable if we choose not to climb them, if we turn away from the promise of the future, our prior experiences or neuroses filling us with bilious dread of what could pass, allowing the siren song of death's quiet to lull into the dreariest of complicacy.

Life is a vivid array of opportunities, each hour of each day could offer a wonderful moment, or it could just be enjoyed for what it is. 5pm on a Tuesday in October may not offer a moment in which everything will make sense and be good, but it may offer a phone call from a friend you haven't seen in a while, or a red tailed hawk swooping down in the brush by the road as you drive home to grab a vole, or anything small but meaningful that tells you, that your life, all life, has purpose.

The quality of the book is unimpeachable, but the quality of the message can be called into question.

"...fear no more the heat of the sun. She must go back to them. But what an extrodinary night! She felt somehow very like him-- the young man who had killed himself. She felt glad that he had done it; thrown it away while they went on living. The clock was striking. The leaden circles dissolved in the air"
★ ★ ★ ☆ ☆
daliasalim
I approached this book truly wanting to love it. I recently read a biography of Virginia Woolf and I admire everything about her---she was creative, driven, daring, dedicated and way ahead of her time. Unfortunately I didn't find those qualities in "Mrs. Dalloway." For me, the novel was nothing but dull. For all of Woolf's skillful writing, she never delighted me. Never drew me in. I tried. Oh lord I tried, but after many hours I gave up and had to leave this classic to its admirers. I'm one of these readers who feels that you shouldn't have to trudge through a book in order to "get it" at the end. Call me a non-intellectual, but I feel a book should be enjoyable and appreciated from the beginning. Still, I rejoice in the fact that the novel exists because, to this day, it inspires so many writers, most notably Michael Cunningham. Mrs. Dalloway set his imagination on fire and he honorably paid homage to Virginia Woolf by writing a modern day masterpiece "The Hours," and brought her challenging prose to a new generation of readers
★ ★ ★ ★ ★
laura schreiber
I had never read anything by Virgnia Woolf, not even in college, but wanted to read "Mrs. Dalloway" before "The Hours" which has become a bestseller here. The story stretches over one day in the life of the protagonist and explores the intricacies of human relationships, women with men, and women with women. The pain and anguish Ms. Woolf manages to portray are vivid, and proof of her genuis as a writer. If you're looking for a book with a substantial plot or even minimal action, this is not for you. "Mrs. Dalloway" instead relies on dialogue and inner thoughts of the characters to carry it along. I can see why it has been referred to as a classic.
★ ★ ★ ★ ★
davex
This book is fabulous. The way it portrays time passing is incredible, you feel as if you are experiencing a day in London after the first World War. The way Woolf shifts the narrative from one person to the next is done very well. The book is very short in length, and is easier to read than Portrait of the Artist as a Young Man, and is much shorter than Remembrances of Things Past, so thus would be a nice introduction to stream of consciousness writing.
★ ★ ★ ★ ☆
alessa biblioteca
If you read "Mrs.Dalloway" with an eye to plot it will be slow and its greatness will remain obscure.
However, if a reader relaxes and lets herself enjoy the tender prose, and the emotional storm suffered by many characters(especially Septimus and his wife), Mrs. Dalloway will haunt the mind with its insights.
Furthermore, reading "Mrs.Dalloway" is great preparation for its inspired (and there I say superior) contemporary sequel,"The Hours."
★ ★ ★ ★ ☆
catherine baumhauer
this is not an easy read. for that you can get danielle steele etc. the issues at play here will reasonate with the crowd who is 40 and older. if you expect easy, or are not interested in the issues Woolf is tackling, then I advise you to look elsewhere. if you read Woolf, James Joyce or Faulkner and yearn for something else meaty I would point you to A.S. Byatt. The prose in Byatt, like Woolf, is a deep going but if you wanted that experience then you will be well pleased. In short, expecting an easy read, or even an intermediate one here will disappoint you - somewhat like using a hammer to drive a screw.
★ ★ ☆ ☆ ☆
chelsey stoller straka
If you want to read a reader-hostile book about depressed people, Mrs. Dalloway is for you. Possibly conceived as a rebuttal to James Joyce's Ulysses, Mrs. Dalloway is readable in comparison and much shorter in length. However, it uses a "stream of consciousness" style and takes place over the course of one day. It's a day in which Mrs. Dalloway, a privileged housewife, is hosting a party, and the action follows her from her errand in the morning for the flowers until the guests leave at night.

The stream-of-consciousness style makes the book hard to get into. Mrs. Dalloway is not an educated woman and her thought process is more random than most. As her errands take her through the streets of London, the point of view floats from bystander to bystander and it's not clear whether these are characters or just random people.

Whether it's just on this day or every day, Mrs. Dalloway is thinking about her young adulthood, her close friend Sally and Peter, the man she might have married. She's distressed because her daughter Elizabeth is in the thrall of her history tutor, Miss Killman. Miss Killman is an unattractive, bitter university graduate who has embraced religion as an outlet for her emotions. Peter, the man from Mrs. Dalloway's past, has just returned from India and drops in on her during her party preparations. Meanwhile, a shell-shocked (that's WWI-speak for post-traumatic stress disorder, though this guy is mentally ill) soldier is visiting a specialist in nervous complaints. While Mrs. Dalloway is milling around London running her errands, taking pleasure in the hustle and bustle of London, the soldier and his wife are walking the same streets, and he is overwhelmed and assaulted by it all.

Mrs. Dalloway is a "classic", by which I think they mean "period piece", not "a book that will always be enjoyed". It's an interesting window into a different time, but not worth a read for pleasure.
★ ★ ☆ ☆ ☆
melinda chadwick
Like many others i am sure, the reason for reading this was the Hours - i haven't seen the movie, don't plan to, but at the time i wanted to know what the fuss was about. And the fuss is about a arather boring stream of consiciousness style ramble about a pretenious, boring upper-class woman living in London and a (mentally) battle scarred man also living in London, with brief crossings of their tangents here and there. There are a few sentences of particularly lyrical writing, but the main impression is "And the point is?" The narrative is practically non-existent (not always a hindrance, but it is in this book). The characters are boring, except for the wife of Septimus, the man mentioned above - she is not given the room she is due. If this is classic Woolf, i will have to avoid her work in future - Orlando was bearable, but i could not see the point of this.
Stick to The Hours - it is a much better book!
★ ★ ★ ★ ★
emma forsyth
Not for the weak of language, or the weak of heart. Her complex form is just another way to test the reader and their ability to piece things together, consider subjectivities, and not simply wait for the end to "close everything up" all nice and dandy. The Modernists, as herself, could not speak on any subject as if "they knew", and so prompted readers to question what they had once thought "they knew". If you can get your mind around the bends of her language, and see that it's really only a story about the life of a woman in one day, the beauty will become apparent to you. For the others, who are too quick to judge (and probably don't read much, anyway), it is their ultimate loss. Wonderful book and one can reread it (she wants you to) again and again, and there is always, as Ezra Pound would have desire, something new.
★ ★ ★ ★ ★
eddy bailey
I first read Mrs. Dalloway in 1961. Over the years I have re-read this classic novel more than a dozen times, always with intense pleasure. After her first two less successful attempts at fiction writing, Virginia Woolf surpises us here with a masterful display of her genius.
There is barely a story, or a plot here. Even characterization is minimal. Yet the powerful description of the tumult in a human soul during the course of a single day leaves the reader begging for more. Woolf unlike Marcel Proust did not attempt to resurrect the past. Unlike Joyce, she did not try to push tbe use of the stream of consciousnes technique to its limits. Her technique is her own. It allows her to give her readers insightful glimpses into Clarisa's joys and fears, her constant expectation of ecstasy and awareness of the abysses that surround her.
It is a masterpiece that should be enjoyed at the right time and when you are in the right mood.
★ ★ ★ ★ ★
nikky b
Any young aspiring writer should compare Woolf's early work, such as Night and Day to something like Mrs. Dalloway. The transformation in narrative strength is incredible. I think Woolf found her voice when she gave up on traditional technique and focused on vivid imagery, poetic language, and really getting into the souuls of her characters.
Her views on love in this boook are heartbreaking. Love serves as mere convenience, romance is just an illusion. 9 times out of 10 people choose safety. Pretty cynical viewpoint, but she lived during the days of a crumbling Empire and wrote about it beautifully. She really achieved her greatest literary power later on in life.
Also, this book studies insanity and the doctors who are impotent to help. I'm sure woolf would have the same view in today's heavily medicated society.
This book is not for the faint of heart. She does not hide characters emotions, but tends to dwelon their weaknesses. The final party scene is brilliant. If you like this book, read To The Lighthouse, which is equally brilliant.
★ ★ ★ ★ ★
tsprout
This is the result of attempting to write about all the ramifications of everything. If Woolf hadn't written novels before the inception of psychedelic drugs, I wouldn't hesitate to say that she was peaking on acid when she wrote this one.
★ ★ ★ ★ ☆
brandon the gentleman
Although somewhat hard to get into, Mrs. Dalloway by Virginia Woolf ended up being a great novel. Getting into the book was tough because Woolf's syntax is very complex and different from any author I have ever read. The points of view often change without warning and can be somewhat confusing, but once I caught on to Woolf`s style, I began to like it a lot. The entire novel takes place during one day as the protagonist, Clarissa Dalloway, prepares for a party she is throwing that evening. Other characters are brought into the plot that upon first glance may seem as though they have nothing to do with the story, but Woolf does a marvelous job intertwining the characters and making parallels between each of them. I wouldn't recommend this book if you have no patience or don't want a possible struggle. The novel, however, is beautifully written and worth your time if you are willing to give it.
★ ★ ★ ★ ☆
rubayya
When I started reading it, I found it quite difficult, especially since the presentation is complex, using her acclaimed 'stream of consciousness' technique, which follows the abstract thought processes of the various characters, which can be very discontinuous.
However, it is only when you close the book that you realize the author's genius, since many of the happenings and thoughts seem to be similar to what you think; and when you do, you are instantly reminded of the story, which, I feel, is quite rare.
Virginia Woolf is, indeed, one of the greatest writers you can ever find.
Reading the book may be a bit tedious; just persevere.It is worth it.
★ ★ ★ ★ ★
dusty evely
While I love this book and its marvellous writing, I have a criticism of the Kindle edition. The last sentance in the book, which is the single most imprtant sentance in the book, was eliminated!! That sentance is: For there she was.
★ ★ ★ ★ ★
peter tojsl
This book was like the Log Ride
at Astroworld...once you climb
in, you can't stop. Virginia
Woolf seems to try to be as
honest and true as she can,
even when what she writes is
horribly painful.
★ ★ ★ ★ ★
fityanisy
Mrs. Dalloway walks through life with the ability to live every moment and see it from every perspective. Clarissa Dalloway lives her life in real time without judgment or confusion. She is an omniscient narrator walking though her life translating all of experiences from every corner of her mind and heart. She translates the world from her eyes in order for us to understand days from our own eyes.
★ ★ ★ ★ ★
olive oil
In my opinion, this is a perfect book. Woolf captures the characters flawlessly and depicts their relationships with pitch-perfect accuracy. The plot centers around a day in the life of Mrs. Dalloway, who is preparing for a party. However, the overall scope of the novel is much broader.
★ ★ ★ ★ ☆
amber s
I guess I came to this book through the back door -- first I read Michael Cunningham's pulitzer prize winning book The Hours (based on Mrs. Dalloway) which I LOVED, and then I decided to read the original. First off, I must say that Cunningham impressed me even more when I fully understood the references and parallels that he uses. As for Mrs. Dalloway, it is the language itself that dazzles. The plot is nothing to speak of -- it's similar to a Jane Austen book when lots of interesting and not-so-interesting people interact in their mundane lives. It's what Woolf does with the subtle interactions and her stream of conscious writing that makes this book so good. Having read maybe 6 of Woolf's works, my favorite is still To the Lighthouse. Maybe that's because Mrs. Ramsey is so much more human -- Mrs. Dalloway is always described as distant and cold. This book is a love story of sorts about how Clarissa turns down the true love of her life and instead marries a wealthy politician. Like Ulysses, the narrative jumps around the minds of various characters in their journey from morning in London when Clarissa goes to buy flours to the evening of her party. It is a bit difficult, but the language itself makes it worth the effort.
★ ★ ★ ★ ★
kyle taborski
In this novel, we see into the consciousness of the characters, in particular, Clarrissa Dalloway and the war-beaten Septimus Warren Smith. Woolf writes with empathy which is based on her own inner torment. This causes him to commit suicide due to his aversion to being placed in an institution by Dr. Holmes Bradshaw. Unrequited love for Isabel Pole, resonant in the beginning, shown as his poetry is corrected by her in red ink. This must seem slightly amusing to the author, but I find it sad.

I think I am him.
★ ★ ☆ ☆ ☆
lisa middleton
Difficult, detailed, descriptive, dense -- an apt description of Virginia Woolf's prose. I've never been so annoyed by the difficulty and pointlessness of a story in my life. I thought Faulkner was difficult to read. At least his stories go somewhere, never mind that figuring out his plotlines is like putting together the pieces of a broken bottle. Even after I looked up the Cliff's Notes to see what it was that I hadn't picked up from this story, once I'd learned all I could learn, I still just didn't care.
★ ★ ★ ★ ★
nima parsi
There will never be another Virginia Woolf. This is not for Twilight enthusiast. Get lost in the vivid mind of one of the greatest authors of literature the world has ever known. Ashame that children in AP english classes have to read and review Woolf. Being brought up on video games and crappy childrens lit. has left them with no imagination and no room to think for themselves, the computer can do all the thinking for them. No more preaching, just read Woolf, consume her and your small world will be much brighter for it. Now i must leave, for I am going to go out and buy the flowers myself.
★ ★ ★ ★ ★
marty kilian
It's not really fair to judge this book or its author by today's standards, but damn, this is a hard read. I'd read it about 20 years ago and recall struggling with the endless sentences and the rambling explorations of Mrs. Dalloway's interior thoughts, her every little fleeting idea, and the tiny events of the day in her life which this book chronicles.
Then of course when The Hours was published, I rummaged around in the bookshelf, found it, and read it again.
And then the movie came out with that wonderful cast of characters, and, well, I had to read it a third time. And I'll say this: it takes more than a single reading to harvest all the gems from this dense prose. Mrs. Dalloway grew on me with the passage of time and with three careful readings. The studied explorations into past and present, men and women, women and other women, society and the family, love and regret...it's a lot to take on in what is really a pretty small book - and only someone of Woolf's talents and brilliance could have made so much of so little.
Highly recommended, but I'm sorry - you'll probably have to read it more than once to extract every single little diamond chip.
★ ☆ ☆ ☆ ☆
garren
I know, I know. Woolf is classic. But I just couldn't stand this book. The way it was written literally gave me a headache. This book is one of the reasons I'm wary about reading the classics; just because something is on that Masters List doesn't mean it's for everyone. And this one was absolutely not for me.
★ ★ ★ ★ ★
peter hertel
Mrs. Dalloway by Virginia Wolfe is an intimate look at a day in the life of a woman called Clarissa Dalloway. The story takes place mid-June in the city of London. As the young socialite prepares for a party she is holding that evening, we as readers are allowed an inside look at her innermost thoughts. A series of unexpected events, including the arrival of an old friend, evoke a series of memories from Clarissa's past. As we live through these memories once again with Mrs. Dalloway, we are exposed to her worries and fears of the future and what lies ahead. Clarissa begins to revaluate the choices she has made throughout her life, and how these choices have effected who she is today.

Wolfe writes in a talented and descriptive manner which allows for readers to truly enter the story themselves. Because of her strong ability to illustrate and portray characters, you feel like you've personally met and understand each one. The complexity of each character gives each one their own expression in the novel.

I would strongly recommend this book to anyone who enjoys the dynamics of human relationships. What I enjoyed most was that the ending is not conventional, however its simplicity is what makes it beautiful. The challenge in this read is to find the hidden feelings that emerge behind what appear to be simplistic, daily events. Virginia Wolfe is an exquisite writer whose abilities to create such vivid images in one's mind is what makes this novel so captivating.
★ ★ ★ ★ ☆
ghaith
the story is always told from the view of being in someones head listining to there thoughts. it's rather novel and gives the reader the oppertunity to understand the characters better than they understand themselves.
★ ★ ☆ ☆ ☆
matthewsron
I began the book having never read anything by Virginia Woolf, but had heard she was great. I also had only heard of Mrs. Dalloway but did not know the story line. So, going into it blind I am certain handicapped my apppreciation for the work. Virginia Woolf uses eloquent words in Mrs. Dalloway. Unfortunately I found that it was a bit difficult to follow. There were several passages I had to read twice to understand where she jumped from one idea/topic/person to another. Half way in the frustration overtook me and I stopped reading. Having since seen the movie I understand the story much better and may give the book another go. If you do not already understand what is going to happen and are unfamiliar with this style of writing I suggest viewing the movie first.
★ ★ ★ ★ ☆
kavita
Mrs. Dalloway is Woolf's novel about the ecstasy of living against a barrage of limitations brought about by the aging process, the roles we play in the world, and the contradictions of the modern age in all its fragments, where a loss of identity leaves the self disillusioned. It is about the repressed consciousness, and the need to hold oneself up; the sheer terror of living on the precipice of madness; and how one finds the self in the other.
★ ★ ☆ ☆ ☆
tatiana kuznetsova
Ahh... Mrs. Dalloway. Such a compelling title for what must certainly be a compelling book. I mean, how can a book averaging four stars, and written by the incomparable Virginia Woolf, be anything but spectacular? I'll tell you how. Because it's a mind-numbingly depressing piece that feels like it was written by a schizophrenic monkey on valium.

Yes, that's right folks - a Virginia Woolf novel filled with boringly depressing characters who do little but sit around and think about death and lost moments of life (*audience gasps in disbelief*). I know. Shocking. Praise the book all you want, but it's a typical Woolf novel that feels like the angst-filled poetry of today's emo teenagers.

So what happens in the book? Well, the "action" (heavy on the sarcasm) focuses on Clarissa Dalloway, who spends most of her time sitting on benches, looking at planes, and trying to commit suicide by sawing through her wrists with a comb... No wait, that last one was me, after reading about half of this novel. Sadly, I failed, but I did succeed in giving myself a mild concussion after banging my head against the back of my chair for half an hour. Anyways, Clarissa decides to throw a party, and that's when the action really takes off! Either that, or all the characters stand in corners staring at a wall and thinking about how they should've loved their puppy more when they were 6... I really don't remember (see above mentioned concussion).

In general, Virigina Woolf is a ridiculously over-rated author. It drives me nuts to hear elitist snobs approach literary orgasm whenever she is brought up in conversation. And anyone who does not like Woolf's writing is immediately decried as either too stupid to understand it, too lazy to spend the time deciphering her inane babble, or a punk college kid who just didn't want to read his assignment. A rather narrow view, indeed. There is room for disagreement here, folks.

So why the two stars? Well, I rated "To the Lighthouse" 1 star, and it just didn't seem fair to place this one on the same level as that disaster.

In closing, Virginia Woolf sucks. No, seriously. She's awful. Don't feel bad if you didn't like her books. It doesn't mean you're stupid. Many readers just ascribe to the Woolf camp to make themselves sound more intelligent. Even Woolf lovers don't understand what she was talking about, because really, it makes no sense. Take a look at the 5 star reviews here. Try to find one that doesn't use one of the following overly-used, meaningless cliches: "beautiful; timeless classic; stood the test of time; tortured artist; masterpiece of modernists prose; intimate look at life; you're shallow if you didn't like it". Now, if you look at the 1-stars, you'll see phrases like: "insane; meaningless; like eating gravel; overly-preachy; makes me want to bash myself in the head with a rock; glad she's dead". Which group do I find myself akin to? I think my review speaks for itself.
★ ★ ★ ★ ★
detra
Did you ever notice how a single day can be filled with a million different thoughts and ideas and minor crisises and near misses and almosts and should haves and would haves? This is what it is to be alive. And yet, after years and years of these days, each one crammed full of those moments, it is possible to look back and think 'nothing much has happened to me'. I am grateful to VW for Mrs Dalloway because it takes the time to pin down the true fleeting nature of every moment we live. For every single thing we remember, there are at least a thousand things that we have forgotten.
★ ★ ★ ★ ☆
evija
I feel i must give great credit to Woolf for her work on Mrs Dalloway, although it may be dull as there is no real excitement at any part of the novel however, she really does deal with real people in the real world...reality! Her characters reveal how the world really is for so many..we have so many thoughts but are unable to fully communicate it all. It reminded me very much of Catcher in the Rye as you realise so many people in this world are 'fake'. I think anyone who hasn't been able to appreciate her work at all should really wake up!
★ ★ ☆ ☆ ☆
dryden
I really like 20th Century literature, particularly Fitzgerald, Hemmingway, Proost, and Joyce. It seems that everyone loves Virginia Woolf at my school and Mrs. Dalloway was assigned reading in one of our classes. I really enjoyed some of Woolf's use of language and imagery, but a lot of her writing also seems forced, contrived, and boring -- all of which negate the point of reading it in the first place (other than avoiding an 'F' on the test). I guess what I'm trying to say is, you'll love Woolf if she's your style, and you'll probably hate her writing if you can't (or don't want to) follow her extended, cumbersome metaphors. I suppose she's a groundbreaking writer, but I also think I've turned into one of those people who secretly find Woolf a total bore but don't express this opinion aloud because a lot of supposedly smart people will tell you something is wrong with you. The same sort, I suppose, who are self-proclaimed writers/poets/intellectuals and like to call dead authors by their first name as if they knew them in another life (i.e., "What I like best about Walt is ...")

Blech...
★ ★ ☆ ☆ ☆
randy lakeman
I love this book, Virginia Woolf is one of my favorite authors of all times. But this Kindle edition is very poor. There are words with unnecessary hyphens, then there are pages with only a few words on it (in the middle of a sentence) and the worst was a RIGHT aligned paragraph. All of this made it a little hard to read the book. So, not the best Kindle edition in the world.
★ ★ ★ ★ ☆
joel spencer
Let me begin by saying I utterly loathe Virginia Woolf with every atom in my flesh. After reading 6 of her novels (Jacob's Room, To the Lighthouse, The Waves, Between the Acts, The Years, and Orlando) and two essays (A Room of One's Own and Three Guineas) I decided to try one of her most celebrated novels (if it weren't celebrated, then why write a parallel novel or direct a movie based on the aforementioned novel or even attempt at making a cinematic adaptation of Mrs. Dalloway in the first place?), and needless to say, her most celebrated work added one more book to the list of books I will never read again. I had heard from a great number of "literate" people that she is an acquired taste; that reader's will need an ear for poetry to have a richer appreciation for her prose. I sadly do not have an ear for poetry, and I, obviously, have the foul taste of Woolf in my mouth. Her prose is difficult- and that's putting it mildly. Mrs. Dalloway is no exception. At times I had no idea who was narrating, sentences can go on for paragraphs at a stretch with little meaning to them.
I must say this edition (the latest from Hartcourt; the annotated edition) is particularly fine. The notes aide readers- both scholarly and passive- how to acquire a better taste from Virginia Woolf. It details a number of Wollf's allusions, places the novel in a historical timeframe, and provides insight into Woolf's psyche. I recommend getting this edition over any other editions based on the extensive notes.
★ ★ ☆ ☆ ☆
imin
I read this book after watching the brilliant movie version of "The Hours." If that's your motivation, don't waste your time. My English teachers will cringe when I say it, but this book, well, sucks. It may well be great literature, but the characters are not engaging, and if it was Woolf's motive to out-do James Joyce in chronicling a day-in-the-life and in writing a stream of conscious narrative, she doesn't pull it off. Again, the characters and the internal mental life simply don't have the power that "Ulysses" has. Reading Woolf is necessary for a good eduction. I recommend, however, that you read "To the Lighthouse". I may still be motivated to read the book version of "The Hours" given how great the movie was. But my taste for Woolf is all done now.
★ ★ ★ ★ ☆
kunal bansal
I would recommend this book to anyone. It is filled with romanticism and looking back on past relationships. It deals with death in a different perspective. Mrs. Dalloway shows that although life can be hectic, something good always comes out of it. This book deals with the past, present and what may take place in the future. Mrs. Dalloway tells that it is easier focus on the future instead of dealing with the past. This book also tells us the importance of how short life may be and how we need to spend every moment of it with joy.
★ ★ ★ ★ ★
amy gramza
I very much enjoyed The Hours which detailed Viriginia's life and suicide, and have kept meaning to visit her house in Sussex. So this provides a perfect prompt to seize those moments. An accessible and handy form.
★ ★ ★ ★ ★
marcel driel
I cannot recommend the OWC edition of this extraordinary novel highly enough. This is, in my opinion, a nearly perfect book, and here it receives an introduction truly worthy of it. David Bradshaw's introductory essay is the best I've ever read: illuminating and deeply engaging, it will prove an invaluable resource both for those new to Woolf's prose and for experienced readers. Indeed, because the introduction offers such lucid, rigorously researched social and historical context combined with profoundly insightful textual analysis, a careful reading of it will go a long way to eliminate the confusion and frustration described by some readers who, because of a lack of proper preparation, find Woolf's artistry intimidating. Whether you are reading for your own enjoyment or teaching the novel, you will not find a better edition.
★ ★ ★ ★ ★
tiffani brooke
Although I know that this book is a masterpiece of literature I liked it very much. I'm living in London now and found this book to be a wonderful evocation of the sights, sounds, and smells of the city--Westminster, Whitehall, Belgravia, Regents Park, etc., etc.-- especially as they must have been in the 20s. I recommend this book to anyone who is interested in what London is and was like.
★ ★ ★ ★ ★
sriram sharma
This is a great edition for anyone who has never read Virginia Woolf before. There is enough biographical information included at the beginning of the book to give any reader a good idea of Woolf's background before they proceed to the actual novel. It was very helpful for me as it was my first exposure to Woolf.

The novel itself is very interesting and the notations were quite helpful to keep the events and places throughout the novel straight.
★ ★ ★ ★ ★
trinaselby
I am relatively new to Virginia Woolf,but I have seen and loved The Hours and so I was well aquainted with Mrs.Dalloway and how she bought the flowers herself.

From the moment I saw the cover in a bookstore I was under Virginia's spell. She is truly one of the greatest writers of all time.

The story is magnificent in it's simplicity: a single day in a woman's life.

The truthfullness in which she renders not only her charactures but every person one passes in the street after reading her is terribly beautiful.

I am dissapointed in mankind when I see that the average rating is four stars. It shows their shallowness because they cannot understand.

Please read this book.It is larger than life.
★ ★ ★ ★ ★
aluap
This novel is a masterpiece. Regardless of the difficulties anyone may have with understanding its complexity, this novel communicates a message about things we all share and provides a commentary on all of our inner struggles with all of what we say, do not say, do and do not do. Instead of complaining about its structure which can be understood if one is simply willing to study and embrace modernist techniques, readers should look inside and recognize themselves in each of the characters and realize that Woolf has given us a work that unites us all and makes us face what is so easy to avoid.
★ ★ ★ ☆ ☆
juriy
Mrs. Dalloway is a challenging book to read. The author Virginia Woolf, known to be one of the greatest american writers. Mrs. Dalloway is a sensitive lady who is going to have a party. Madly in love with Peter Welsh, but Peter has just gotten married to a girl he met on a boat. In this book you see many deaths, and you see how life was so hard to live. It was a struggle for these people to live and Mrs. Dalloway's life seems so empty. It is a classica novel. Although, it tends to talk more about one subject, and focuses on just one subject, it is still a good book to read. It is a short novel, but yet it has its hard parts to understand. Mrs. Dalloway could never do anything for herself until she has this party. She decides that she will buy everything necessary for the party, and here you start seeing a change in her life. For her this is the most important party of all time. I enjoyed reading this book, and hopefully you will too.
★ ★ ★ ★ ★
grubiorz
Woolf creates richly colored world with her characters, her style of writing, and her astounding use of imagery and symbolism. A simple hand movement, the clock striking the hour, and the imense significance of roses; all of these make this book complex, and not everything can be caught the first time Through.
★ ★ ☆ ☆ ☆
arkadiusz gorka
I read the novel "
The Hours
The Hours" where the assumption
is that Virginia Woolf killed herself. I just read a murder mystery where the solution was very different
A Breach of Promise (William Monk Novels)
.
I changed my ideas about this book as a result. It is no longer the depressing
death anthem that the modern history gives us, but a life affirmation of a female
in a male dominated society that would bleed the life out of her for being different.
I think this understanding fits better.
★ ★ ☆ ☆ ☆
carrie gascoigne
I enjoy reading classics, give me Thomas Hardy or Charles Dickens anyday, but I did not find the characters in this book engaging at all. I could not stand the snobbish attitude of Mrs. Clarissa Dalloway and that of Lady Burton. It seems I am in the minority here when I say that I positively find this book superficial.
★ ★ ★ ★ ★
jenn li
What a great book. One day in the life of innumerable characters is presented in a close third person omniscient style that seems to jump from head to head, giving us everyone's inner thoughts. Past the interesting technique, Mrs. Dalloway is simply a great novel with great characters that's an ease to read.
★ ★ ★ ★ ★
volkfam
Woolf's "Mrs. Dalloway" is perhaps my favorite novel. As simple as it is intricate, she provides a seemingly endless number of new insights and observations that I discover with each reading. Her ability to create the voice inside of a situation is clean, being touching and moving without being sentimental.
★ ★ ★ ★ ★
eddie hsu
Such a beautiful book. Really. A woman walks through London and her friends breeze through her mind as she's crossing the street or buying flowers....And she's happy, wistful, and then maybe not so happy.... I would definitely recommend it.
★ ★ ★ ★ ☆
sandra hipkin
How come everyone around us has these fixed ideas about what we are? Is constant shifts in emotions and thoughts sufficient to categorize us as separate and whole human beings? Maybe we can be just as influenced by somebody we have never even met as our very closest relations. "What a plunge!" -into the very center of our selves. Dearing as always, Mrs Virginia Woolf reveals her characters and herself in this confusing and intricate novel.
★ ★ ★ ★ ☆
celesta
This no-holds-barred tale of struggle and bravery had me hooked from page 1. The raw emotions, the vivid scenes of battle, the intrigue and the romance, all bring this intense historical drama to life in a way that no other author can match. You go, girl!
★ ★ ★ ☆ ☆
neil evans
My initial response of hostility, sustained through much of the book, mellowed some at the end. It is a sensitive story of love and madness, apparent mostly on afterthought. Still, I thought more of Faulkner than of this.
★ ★ ★ ★ ★
shawn simmons
A great work not only of literature but of philosophy; Woolf shows an incredible penetration into the human mind, and an equally startling ability to invent literary means of expressing the ideas she develops.
★ ★ ★ ★ ★
n l hoffmann
Please pick up this book. It is profound and intensely moving. The imagery is wonderful, and the ideas delivered burn to the core. I am an avid reader, and can easily say that this is one of the greatest books I have ever read. It is not only pleasurable, but didactic.
★ ☆ ☆ ☆ ☆
virginia baily
Woolf's stream of consciousness writing is difficult to read. But the Kindle version made it even worse, since it was carelessly done and included large empty gaps and hyphenated words in the middle of sentences. I found it nearly impossible to read this for my book club.
★ ☆ ☆ ☆ ☆
brian whalen
I had been warned about Woolf, but I just can't accept the fact that I don't appreciate her writing and keep coming back for more. I may not be giving it a fair review since I only made it to page 65 before throwing in the towel, but after pages and pages of surreal metaphors that go on for 10 paragraphs and nonsensical semi-flashbacks, I just couldn't follow it any more. I kept losing track of which character was musing about nothing. The book just does not make any sense. After 65 pages I still could not discern the point of anything I'd read.
I suppose Woolf is considered a genius since she was apparently a cavalier writer of her generation, but I'm grateful that contemporary writers can at least string together 2 sentences that follow one another in a logical sequence.
I tried, I really did; My suggestion: just watch The Hours - you'll get all the beauty and none of the confusion.
★ ★ ☆ ☆ ☆
mrs lynch
Mrs. Dalloway doesn't make sense. It's not written in sequential order and her characters are all over the place. I found this book extremely boring and pointless. Why is this considered a classic? I gave up 3x but decided to finish. I don't think I will read another Virigina Woolf again.
★ ★ ☆ ☆ ☆
aidan krainock
Imagine an epic struggle between Vampire and Hobbit for control of the Southern Hemisphere, Dragons used as a luxury form of mass air transit, and Cotton Candy promoted as the new super-food. While none of the aforementioned situations are found within the pages of Mrs. Dalloway, serious though, wouldn't they make a great premise for a book? We'll make some calls... Unfortunately, while reading Virginia Woolf's famed novel all we could do was imagine a more interesting plot.

Going in we knew this was going to be a struggle and after only a few pages our concerns were realized - there would be no conceivable way for us to finish Mrs. Dalloway with a smile. The novel possesses a certain charm, but we just couldn't get into the characters or the plot. As interesting as pre-party planning can be (don't ask us about The Christmas Extravaganza 2008... seriously, don't ask us. It's a very sore topic), Clarissa Dalloway's activities and reflections were in a word: quite boring. Don't say it.

The themes addressed in this novel are admirable and quite weighty. However, the way in which the subject matters are presented makes us wonder if addressing FAWR (Falling Asleep While Reading) wouldn't have been a more prudent concern. Fortunately for Mrs. Dalloway, her party isn't a total bust and frankly, we'd have accepted an invitation. Maybe we're giving away something here, but we needed a little more content for this review. There're only so many interesting way to say, "Thanks, but no thanks."

Virginia's Woolf's, To the Lighthouse is staring longingly from our 2011 TBR pile, but our return gaze reflects heavy eyelids and a small stream of spittle on the left side of our mouth.
★ ★ ★ ★ ☆
rj1bhm
Invites to daydream but stream of consciousness makes it somewhat difficult to follow
Progressiveness and Creativity
Ingeniuty with New Elation
Optimism along with Glee
Modernism develops
Piercing Transient
Bright and Cheerful
Blazing Through
Bringing
Joy
★ ☆ ☆ ☆ ☆
malynda
We choose this title for our women's book club as it appears over and over again on the must-read lists. What a mistake. No one, not a single woman in our group of fifteen enjoyed this book. And before you wonder, yes, we are very well read group of ladies. I'm even more discouraged to know that this finds itself on college reading lists. This book certainly shows the depravity of man and a self-centered life and the meaningless found amongst those who think of none but themselves.
★ ☆ ☆ ☆ ☆
patty a
The hyphens from hyphenated words that originally spanned two lines were not removed in this product.

Product defective and almost unreadable (6 aberrant hyphens in one page!).

I returned this product.
★ ☆ ☆ ☆ ☆
sharon hinck
I've never read any of Woolf's novels (or seen The Hours). I recently obtained a copy of Mrs. Dalloway. I was really looking forward to reading something by Virginia Woolf and I really liked the idea of the story taking place over the course of one day. Unfortunately, this was a very tedious and boring day. "Dense" is used in many of these reviews and it is certainly apt. I normally enjoy stream of consciousness, but the writing was extremely meandering and repetetive. At times I felt like I was reading some writing student's homework assignment where the task was to write as many metaphors for one thing as you possibly could. Descriptions were beaten to death. The absence of spacing to differentiate between each character's thought process makes for unnecessary confusion.

This has really put me off wanting to read anything else written by Woolf if this is her regular style. Perhaps this was a poor choice as an introductory novel to her works? All I took away from this novel was the impression that Woolf had a huge obsession with semi-colons.
★ ☆ ☆ ☆ ☆
hadley
I just finished this book, and I'm still not quite sure what it is I've read. Filled with run-on sentences and paced slower than a tortoise, this book is truly a chore to read. There is no point to this novel; it is simply an account of a day in the life of an airheaded wench and those who have been unfortunate enough to know her. There is no closure at the end, for there is no plot for which closure is needed. The characters are varied, but I really never became interested in any of them. However, on a more positive note, this book will suffice as kindling should the need arise.
★ ★ ★ ☆ ☆
sara alva
I read this novel as a prelude to Michael Cunningham's "The Hours" knowing it was homage to Virginia Woolf's "Mrs. Dalloway." Reading Woolf took me back to my high school days when reading classic literature was a requirement. I am certainly glad I did not have to take an exam on this book. Call me a contemporary book snob, but I found Woolf's stream of consciousness writing style (some sentences often take up nearly a page) unbearable at times. Perhaps I am just a victim of a poor attention span as well. I think I would be "getting it" as I began reading a passage from "Mrs. Dalloway" only to scratch my head wondering what was going on and even who was narrating as I put down the book for the evening.
Nevertheless, I do realize and respect this novel's place in literature. It certainly has literary merit as Woolf's use of language is quite beautiful and stunning at times. Likewise, it must have been groundbreaking back in the 1920s in regards to its concept (a single day in the life of a London wife) and themes (the mental anguish of the title character, particularly her lingering love for a girl she shared a single kiss with in her youth).
Am I sorry I read "Mrs. Dalloway"? No, it certainly made "The Hours" a much richer reading experience. For those who plan on reading Cunningham's contemporty spin, I would cautiously recommend a stab at "Mrs. Dalloway." Overall, though, I have to say Woolf was just simply not my cup of tea.
★ ☆ ☆ ☆ ☆
peyman
I too read Mrs. Dalloway as a prelude to reading The Hours, which I want to read before seeing The Hours. I had read and enjoyed A Room of One's Own while in graduate school. To say that I hated this book would be untrue, because in order to hate it, something would have had to have happened. They say that Seinfeld was a tv show about nothing - well this book is full of sentences that are too long, characters that are never developed, and truly about nothing. Sorry, but just because VW was mentally-ill does not mean that everything she wrote was profound and interesting. This was just plain dull. I'm hoping The Hours is better, despite its inspiration.
★ ☆ ☆ ☆ ☆
jonah langenbeck
If you have already purchased this book, use it as a means to prop up your lopsided sofa table, or maybe use a hardcover edition to hold open a window... whichever you decide, I would not waste my time reading something which was written, I believe, to impress rather than to relate. Kind of like F. Scott Fitzgerald's works... I just don't get it. DO read "The Hours", you will be impressed.
★ ☆ ☆ ☆ ☆
jenny bannock
Wordy, poorly written, atrociously boring. This book is all those things and more.

The only thing I got out of reading this is that Virginia Woolf is obsessed with the word "delicious" and and overuses semi-colons to the point of ridiculousness. Getting through this book was a real chore. In fact, the only reason I read it was because I HAD TO (for my english class).

The plot, what there is of it, concerns a stuffy, shallow, and extremely unlikable old society woman, named Mrs. Dalloway, who is planning a party for all her rich, boring friends. The stream-of-conciousness manner in which the story is told is unbearable. Skip this one.
★ ☆ ☆ ☆ ☆
nihan
I was happily grazing in the sunny uplands of my home town library when I was cornered by the insatiable Wolf. Come quick. I have survived the rapids of her flowing subconscious but am stuck in her growling semicolons.
Help. I'm seeing light at the wrong end of the tunnel
★ ☆ ☆ ☆ ☆
derklbot rosenstrauch
The only good thing to say about this "literary" drivel is that the person responsible, Virginia Wolf, has been dead for quite some time now. Let us pray to God she stays that way as we, the people, all work together to make sure that no future generations ever have to read this nonsense again. Lets burn every sentence she ever penned to end all the unneccesary suffering that curious readers have to go through when they first pick up "Mrs. Dalloway." Aside from being dreadfully boring, might I add that it is also terribly written? Thats right, you heard me. The narrative reads like the inner thoughts of a sugar crazed autistic kid with ADD in the middle of a carnival. Stream of conscience you say? Groundbreaking prose? Get off your high horse you pathetic first year English students and admit, THIS BOOK IS WORSE THAN AIDS! You should not feel compelled to like it just because your professor tells you how brilliant it is.
★ ☆ ☆ ☆ ☆
marissa miller
As I sit here trying to write an essay for this book for my AP English class, I get more and more frustrated with the crock of horse crap that is this book. There is nothing to say about this book other than that it's about whiny rich British people being whiny rich British people. Unless your idea of excitement is attempting to immerse yourself in pretentious 20th century drivel about party planning, stay far away from this book. Far, far away. If you want a stream of consciousness book that's far more exciting and engaging, try Faulkner's As I Lay Dying.
Please RateMrs Dalloway Virginia Woolf (Wordsworth Classics) (Wordsworth Collection)