Death Be Not Proud (Harper Perennial Modern Classics)
By John J. Gunther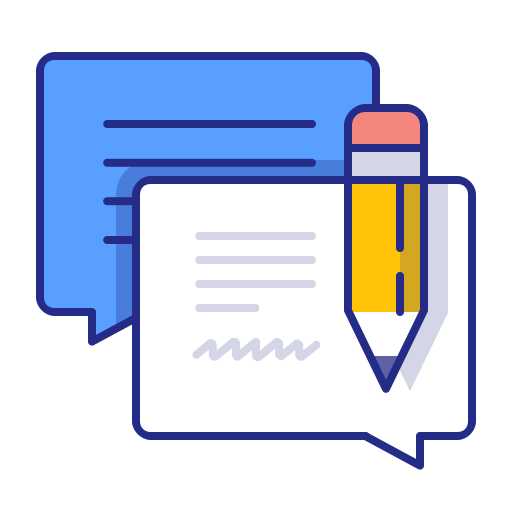 Total feedbacks: 36
★

★

★

★

★

★

★

★

★

☆

★

★

★

☆

☆

★

★

☆

☆

☆

★

☆

☆

☆

☆

Looking for Death Be Not Proud (Harper Perennial Modern Classics) in
PDF
? Check out Scribid.com

Audiobook
Check out Audiobooks.com
★ ★ ★ ★ ★
meinarva
Knowing only that this book was a classic, I purchased it for my middle school son. I read it myself upon learning that it was about a boy who died of an aggressive brain tumor, since my family is struggling with the exact illness in one of our members. I was struck by the absolute tragedy of how this brilliant child was killed by a disease targeting the very source of what made him so unique. Being familiar with the current therapies, I was also somewhat amazed to learn that there has been almost no progress since 1947 in fighting GBM, which remains the fourth largest cancer killer. I found myself questioning his father's decision not to confirm to him that he was going to die, but now it seems to me that Johnny, who should have been living as if he had his whole life ahead of him anyway, was able to do so, and therefore still set goals, and made plans, and achieved more than most of us do whose lives are not cut short. His story is a real triumph of the human spirit.
★ ★ ★ ★ ★
becky bonfield
Sometimes all one needs to possess is courage, wit, and patience in order for one to stave off death.
In John Gunther's classic 1950 memoir, Death Be Not Proud, the author describes the optimism and courage his son, Johnny, possesses throughout the last months of his life as he struggles with cancer. Johnny Gunther is only seventeen years old when his life ends after a courageous, fifteen-month-long battle in which he fought for his life against a malignant glioma, or fatal brain tumor.
Johnny, a high school junior, who is the top in his class academically at Deerfield Academy, is diagnosed with a brain tumor in April, 1946. Although the malevolent disease strikes at Johnny's most promising quality, his intelligence, he gallantly continues to strive to achieve his goals; ultimately, he never once gives up hope of recovering. While in the hospital, Johnny often frets about becoming behind on his schoolwork. On the "good days," when he is feeling well, he diligently completes his assignments. Another aspect of Johnny's life that helps him retain his strong will to live is his desire to make stimulating scientific discoveries. Each time he is healthy enough to leave the hospital, he immediately conjures a list of materials needed to conduct experiments that will help the world.
John Gunther, Sr. and his ex-wife, Frances Gunther, are told by numerous doctors that their son will inevitably die; instead of giving up, they mirror their son's courage, and begin educating themselves about all tumors and alternative medical procedures; they also contact anyone who can be of any assistance. Johnny and his parents learn that they must fight as hard as they can, but are still be able to live and enjoy Johnny's last days leading up to his demise. His parents' constant love and devotion to try anything to save their son from the deathly, orange-sized tumor inside of his head is truly heartwarming.
Throughout Johnny's ordeal, he never ceases to think of others first. His selflessness is remarkable. Upon first learning from a doctor that he has a brain tumor, Johnny immediately says, "Do my parents know? How shall we break it to them?" (4). Another time, after a modest fit of complaining, Johnny requests for John, Sr., to slap him whenever he carps, because he is not the only person in the world who is suffering. Everyone around Johnny is impressed by his biting wit and his innate friendliness as well as his unflagging patience - even during times of desolation. Although his cheerful outlook is almost always present, it sometimes acts as a mask, hiding his fears from his parents and the people around him, so they will not be forced to suffer with him. John Gunther, Sr. describes his son's hardship of always having to put on a good face, in order to spare others the pain. After a companion of Johnny's comes to see him, John writes, "The effort to pretend that the tumor was nothing cost him dearly; the piece of his invincible fight was great fatigue. It took a miserable lot out of him to pretend to ignore what he must have known to be the truth, that he wasn't getting any better" (117). Often times, after having visitors, Johnny is overcome with terrible bouts of tiredness and pain, due to acting as though nothing is wrong.
Six months after Johnny Gunther is first beaten down with his headaches, impairment to his vision, and terrible fatigue, he has a miraculous recovery, which astonishes all of his doctors at the time. The doctors try to decide what has triggered the steady increase in health and the decrease in the size of his tumor. Although, as one knows from reading the first page of the memoir, Johnny's miracle does not last forever; however, even when he becomes sick, once-again, his sanguinity that he will again recover is admirable.
This book, written in a matter-of-fact first-person narrative, as well as a series of letters and diary entries written by Johnny and Frances, is a memoir that a reader never wishes to put down and yearns to learn what happens next. John, Sr.'s depiction of his family's battle to keep death away, and his reverence of his son's character are enticing. Johnny's letters and diary entries range from before his illness up until his very last day. His spirit throughout them remains mostly constant - upbeat and ready to achieve all he can. In a few brief moments of fear and anguish, he expresses his pains in his journal, so he does not worry his parents with them. In her letter, Frances reminds those, who have not been afflicted with the terrible misfortune of losing a child, that they must always love their children.
Although Johnny's life ends well before it should, he is able to make an enormously profound impact on everyone he meets, as well as those who simply hear or read about him. Before his death, Johnny writes "The Gunther Philosophy," which includes a part reading, "Live while you're living then die and be done with - never refuse challenge - never give up trying etc." (171). Even when Johnny knows he is close to the end, he remains positive and excited about what the world has to offer him. He is aware that he must take advantage of all he can while alive.
★ ★ ★ ★ ★
nicki gustafson
I BeGaN ReaDiNg ThIs BoOk WiTh ThE ImPrEsSiOn ThaT It WaS JuSt TeLL ThE sToRy oF HoW a BoY's DeaTh aFfEcTeD HiS FaThEr, BuT WhEn I ReAD ThE FoRWaRd I ReaLiZeD iT WaS MuCh, MuCh MoRe ThaN ThaT. BeInG a TeeN, aT ThE aGe oF 13, I LoOk At ThE sToRy oF JoHnNy GuNtHeR aS SoMeThInG ThAt I CaN LeaRn FrOm. I ShOuLDn'T TaKe LiFe FoR gRaNtEd. I ShouLdn'T LiVe eVeRyDay aS iF It Is ToRtURe. LoOkInG aT HoW He DiEd aT ThE aGe oF 17, It SeEmS aS ThOuGh He PaSsEd ToO SoOn, BuT iF I LoOk aT iT, i KnOw ThaT I CouLd LeaVe ThIs WoRLd JuSt aS EaRLy aS He DiD. baSiCaLLy, ThIs BoOk WeNt sTraIgHt To My HeaRt aNd MaDe Me ThInK oF HoW GrEaT LiFe Is. I ReCoMmEnD ThIs BoOk To AnY PaReNt Of OnE WhO hAs DiEd, aNd aNy oF My TeEn PeErS.
★ ★ ★ ★ ☆
jennifer gordon
I actually bought this book as a freshman in high school because it was on our mandatory reading list. Well I never read it and it was put on the book shelf to collect dust. But I promised myself that someday I would read all the books on that shelf, thinking that it would enlighten my mind or something.

Well 5 years later and here I am. Recently diagonosed with my own illness, I felt that I had the time and effort to put into reading this book. I will be forever grateful that I did. It showed me that you can do whatever you want if you set your mind to it. As corney as that sounds, I reckomend this book to anyone whose down on luck and life. It inspired me to be thankful for the life that I have because theres always someone out there who has it worse. Johnny's journey and struggle with a brain tumor was so heart-breaking and amazing that I couldnt put it down. His experience with the "modern medical science" of his era was almost shocking and yet he still went through it with an almost optimistic mind. And it kind of intrgued me and sadened me that it was Johnny's father who wrote this sort of biography and how he had to watch his son deteriorate before his eyes. I laughed and cried through every page of this book and I hope anyone who reads this book will enjoy it as much as I have.
★ ★ ★ ★ ☆
baher al hakim
Death Be Not Proud John had led a promising life, never giving up hope, never losing faith of what was surely the most tragic of events one can incur. Those first sixteen years were superb, flawless, almost perfect. Nobody would expect someone with such great promise, such potential, would acquire a malady which would silence his most promising asset. John's acumen and will to learn were some of his strongest qualities. Through it all, John's demeanor inspired all those he touched to live life to the fullest, even after he had passed on. It was indisputable to his professors at Deerfield that he had one of the strongest wills to learn out of any other student. He insisted upon taking five subjects, rather than the usual four which are offered. John had a keen interest in chemical formulae, physics, and mathematics. He was sure to prosper; Harvard was in his future. But when the first symptoms of his tumor surfaced, he did not lose his aspiration. Strikingly, he kept abreast of his courses, even when he was absent from school for months upon months, he still drove himself to continue enriching his faculties and absorbing as much information as possible. John conducted numerous chemical experiments dealing with various chemical properties and equations. As time passed on, his vigor and vitality were reduced, but his spirits flew high. After the first operation and numerous x-ray tests, John had lost some control of certain parts of his left half. His left hand and foot quivered, his mouth drooped, and his eyesight deteriorated throughout his ordeal. John pressed on with his studies, even in the neurological center he was determined to pass the previous semester's tests and complete his requirements. His metabolism slowed and he became weak. Through his many ups and downs, it was impossible to tell whether treatments had finally rid him of all cancer. Much to his parents dismay, each treatment produced gratifying results, but only temporarily. This was a game to them, each time they would feed him a lie such as, "Oh - it's the way those things go after x-ray," when eluding their son as to why he needed to keep returning to the doctors for tests.. John went along with these perversions, but later John Sr. and Frances learned that Johnny knew more than they were leading him to believe. In his final 10 months, he was isolated in a hospital where he was fed a strict diet of no fat, no sodium, and all natural foods. Vegetable shakes, fruit, soups, lentils, grains, and vitamins were all that he was allowed to intake. This eccentric treatment Dr. Gerson concocted purified his system and allegedly killed the tumor in his head. The tumor reappeared, now a glioma - one of the most fatal kind, and had doubled in size. John persisted studiously even through his last few months of deteriorating stamina. He managed to graduate from Deerfield by making up all of his classes and learning from tutors while in the hospital. He never gave up, never lost his will to achieve. This unnerving drive John carried astonished all who knew him. The 23 or more doctors utilized all of the medical approaches available at the time, but to no avail. John kept his sense of humor throughout his whole ordeal. John loved life, loved knowledge, and never once put himself before another. It is not clear why one with such mental potential should be struck down in the area he is most gifted. John's veracity, honor, and fortitude will be forever remembered. One hopes the parents of such an individual feel proud of their son. One also hopes that they will find some closure after this tragic loss of spirit.
★ ★ ★ ★ ★
basil godevenos
I read this book as a school assignment more than 50 years ago and it still stays with me. It continues to move me when I think about it despite all the years that have passed
As a child I was easily able to relate to the main character. For me it was a life changing experience.
My view of life and death was altered and it certainly had a part in my decision to become a physician and ultimately a neurologist
Perhaps most sadly while we can do surgery and have some chemotherapy the life expectancy for malignant brain tumors has not changed much if at all.
Others have described this books details; I can only add that it is a very moving and inspiring book still relevant today
★ ★ ★ ★ ★
diana surkamp
Gone

Imagine not being able to help the one that you love, nor help them ease the immense suffering that they must face, and watch them slowly disappear; this is exactly what Frances and John Gunther must face when their son, Johnny, at the age of sixteen is diagnosed with brain cancer. Taking place in the 1940s, in New York City, Gunther describes his son's life from the minute he is diagnosed to the second he dies in his memoir Death Be Not Proud. Johnny grew up in Vienna and London and attended Deerfield Academy in Massachusetts. Gunter describes Johnny's selflessness, imagination, incredible intelligence, and above all, hope. Throughout the memoir, Gunther constantly mentions Johnny's ability to never complain throughout treatment. Johnny is always portrayed as a positive, joyful young adult, who never lets go.

When Johnny complains of neck aches while at school, his physician, Traeger, believes that he may have a brain tumor. Johnny is sent to Columbia- Presbyterian Hospital in New York. Seeking medical attention, his doctors immediately begin surgery on removing the tumor, in order to decrease the risk of growth. The operation, which is very difficult because of the tumor's location, is successful for the time being, and removes half of the orange sized tumor. Johnny makes a fast recovery, but soon his father discovers that the tumor is undergoing glioblastomatous transformation, which is a far worse condition that leads to the possibilities of blindness, paralysis, and most likely death. His parents learn of a doctor, Max Gerson, who has a technique of getting rid of cancer based on diet. This technique seems to help Johnny, but soon he undergoes a second surgery to get rid of the second bump that has formed. While remaining on the Gerson diet he travels back in forth from the hospital to his home in Connecticut. He constantly writes to his teachers at Deerfield, because of his absence at school, he is worried about not graduating, because getting into Harvard is a huge goal of his. On May 25, the headmaster of Deerfield, Mr. Boyden, announces Johnny will receive his diploma because of his will to work hard despite his health and because of his extra credits. They drive to Deerfield and Johnny attends all the graduation events and, on June 4, he marches to get his diploma. Johnny undergoes many more treatments after he graduates, but he dies from a cerebral hemorrhage.

The memoir is beautifully written and captures how hard it is to see someone you love disappear from you. While a true story, there is a section in the back of the memoir which has many of Johnny's letters. Each one is significant and moving. Much of the memoir is made up of Johnny's letters to him and from him to others. Gunther describes Johnny after he passes away; "He was just a boy of seventeen; yet what an imprint he made on anybody who ever met him!" Gunther's description of Johnny and Frances throughout the novel captures their true emotions and helps the reader understand more of what they are going through. The most amazing part of the memoir is the fact of his parents not being able to help him, nor anyone else in the world because of the lack of medical intelligence in the 40's; to have someone slowly die in front of you in extremely depressing, while Gunther is able to express his emotions and others around him so easily. - Zachary, CT
★ ★ ★ ★ ★
philberta leung
"We said goodbye. But to anybody who ever knew him, he is still alive. I do not mean merely that he lives in both of us or in the trees at Deerfield or in anything he touched truly, but that the influence, the impact, of a heroic personality continues to exert itself long after mortal bonds are snapped. Johnny transmits permanently something of what he was, since the fabric of the universe is continuous and eternal" (138).

Death Be Not Proud, written by John Gunther, is a gripping memoir about a boy's determination to live. John Gunther wrote this memoir about his son's determination and bravery during his struggle with a brain tumor. At the young age of sixteen, Johnny Gunther Jr. was diagnosed with a malignant brain tumor. Johnny was not given long to live, but his love of life and bravery kept him living for over a year. Johnny has accepted that he will die, but he has a strong desire to live. He is also very selfless and wants nothing more than for his peers, friends, and family to be happy and succeed. Johnny was a very intelligent and charming boy who would have succeeded greatly in life if the tumor had not taken it away from him. Johnny accomplishes many of his dreams while he has his illness. He graduates from his high school at Deerfield Academy and is accepted to Harvard, but he is unable to attend due to his death. He also manages to work on many science labs, experiments and equations.

John Gunther also writes about his and his wife's willpower to help their son in every way they could. Gunther's memoir about his son's death helped other in the same situation by giving them hope and a different perspective. Death Be Not proud is a novel that commemorates life and the living of it. The memoir deals with bravery, fear, optimism, and patience. When Johnny realizes that his time is growing shorter, he grabs every opportunity he can and he lives life to it's fullest. He hopes to fulfill his dreams and not loose one moment. Johnny is able to live his life to it fullest because he has accepted death. He chose to fight death in every way that he could, in this way he was facing death. Life, being one of the major themes in the memoir, is amazingly portrayed through Johnny's attitude and actions.

Gunther's memoir about the life and death of his son is amazingly written. The emotions while you read the memoir are real and amazingly portrayed. I often felt like I knew Johnny, and was watching his last year of life, as his friend. Whether Johnny is angry or elated his emotions were very real. Although Gunther never reveals his true feelings it is a touching story. Johnny's Mother's emotions of constant love and caring are clear in the memoir. She hopes that Johnny's love of love and love of life will be passed on experienced by others.

I highly recommend this amazing memoir about a boys struggle. It gave me a different view on life and the pursuit of dreams. Although I have never been through a heartbreaking experience like John Gunther's, after reading this book I can understand the love fear and anger that go on while either fighting death or loving someone who is fighting death in front of your eyes. Death Be Not Proud is an eye opening and touching memoir that will keep you awake for hours. This book is a must read for all young adults and adults. Enjoy!
★ ★ ★ ★ ★
alexi
These memoirs telling of the slow, agonizing death of Johnny Gunther could have focused on the morbid, the depressing, and the inuustice -- but they haven't. These memoirs are a beautiful tribute to a life cut all too short. They are written in grief, in sorrow, and in anguish -- yet they are written to offer help and hope. Johnny is described as one who helped a great many people; his father, in writing this book, has helped a great many more.
This book is stunning, and recommended for all ages.
★ ★ ★ ★ ★
sarahlouro
John Gunther captivates his audience in this emotional memoir which describes his son's struggle with cancer. Gunther gives the entire world a view of what Johnny Gunther was really like. Johnny is a feisty young man with a hopeful future. He was brighter than almost anyone in recorded history, yet his cancer attacked the one part of his body that he actively used the most - his brain. This is what hurt the Gunther family most, and forced them to question why it was Johnny who was being attacked. John Gunther really does a great job of pulling his readers into the story and making them feel the sorrow and the pride he himself felt for Johnny. Throughout his hardships, Johnny never gives in to the cancer. What makes this book interesting is the fact that from the second page the reader knows Johnny is going to die. This aspect makes reading much more heartfelt because every time you read of Johnny's improvements, deep down you are aware of the inevitable. He really makes the reader feel like they have known Johnny Gunther for years and are just now experiencing his death. This poignant story was not one solely about Johnny, but is an extremely well written account of the struggles many families endure. A definite reccomended read for any family going through the same situation because although it is a sad story, it gives a new air of hope and determination to fight this ultimate battle. John Gunther did a truly outstanding job in writing this memoir about his only son's battle with death.
★ ★ ★ ☆ ☆
matthew thornton
Called in to serve jury duty and wanting something to read while waiting in the jurors room, I grabbed this book off of a shelf of old books in my garage. Ironically I didn't get placed on a jury, but now I'm putting myself to judge this book.

I'd never heard of the book before and was not familiar with the author even though I'd had the book sitting in my garage for many years. From my research on the author I found that he was well known from the late 1930's until the 1970's. Though he'd written a number of best-sellers in his time, "Death Be Not Proud" is for the most part the only book for which he is remembered.

The story deals with the discovery that his teenage son has a serious brain tumor that will lead to death and the road that the parents take to prolong the young man's life. The kid dies in the end, but that's not a spoiler since we are told the outcome from the beginning. The real story is the attempts to prolong the teen's life and the struggle that the young man has to deal with along the way.

Since we are seeing this story mainly through the eyes of the father who is a professional writer what we get is a very competently written account of the event. In some ways the presentation is strangely analytical and aloof, but after all the author was essentially a journalist.

I was not particularly moved by the story, but it was compelling to read nevertheless. The story is recounted with great detail as we are given background on the author's son and the treatments he undergoes in order to attempt to keep him alive. I found it interesting that the treatment for cancer and tumors seemed to be similar to what we now have, but then again I might be reading into this aspect from my point of view of the reader in "the future".

Naturally it's sad to read about the premature passing of anyone and all the more so when the death comes to a young man who seemed to show so much promise for the future. Therein lies part of the problem of this story. Young Johnny Gunther was a child of what was obviously a privileged family who were able to provide the best treatments they could find in their day. They had money and connections with people in high places. This story for the average American would have ended far sooner with lesser consequences.

After all the parents from the sound of things spend most of their time galavanting about the globe while their son has essentially been raised in private schools. The story that is not told is perhaps more intriguing than the one that we read in this book. The parents obviously have some kind of love for the boy, but I was drawn to the question of what this son really meant to them and what would have eventually happened had the boy lived a normal life span. Silly questions I suppose, but still this was the sort of thing that crossed my mind as I was reading. Just as young Johnny wonders about why his parents were divorced, I too wondered about this couple who appear to work well together through the ordeal and yet seem to lead very distinct lives apart.

I may well have missed the point of this short memoir--a very quick and easy read--but still I think the author may have missed some opportunities for a deeper analysis that might have been more satisfying to readers years after the incidents in the book occurred.

All in all this book is an okay diversion for passing one's time, but I don't think I would label this as a "classic". I'm not certain why students would be required to read this book for literature classes other than the fact that it is well written for the most part. And I mean well written like a good magazine article, albeit a very long, perhaps serialized article. I was left somewhat cold by the book even though I was engrossed throughout and glad that I had read it.

Would I recommend this book to anyone else? Sure, if you go into it with the understanding of what the book is about. Because it's a short quick reading experience you won't be giving up much to get through "Death Be Not Proud" and some readers may get more from it than what I did. I was not uplifted, but it was something to read while I was just passing time.
★ ★ ★ ★ ★
mike honour
This book is a beautiful and bittersweet reminder to love our children. Appreciate every moment we have with them, because you never know... I think I remember seeing this movie as a child, but I forgot about it until my son picked the book out for me at the library... it's been a while now since I've read it, but the story stirs something in me, like I just finished reading it. Remembering certain chapters still brings tears to my eyes. This book will break your heart and remind you to love life, even with all its wabi sabi shabbiness... it's still beautiful. Love your baby boys... even after they throw the Wii controller through the flat screen... :)- Okay... Especially then!
★ ★ ★ ☆ ☆
mollymillions
This story is about Jonnys brain tumor. About the struggle for his life he went through to try to stay alive. Jonny lived for 15 months. He died on June 30, 1947. I liked the character Jonny because he was so determined to keep up with his school work. No matter how sick he felt, he never stops. I also liked John, Jonnys dad. John was by Jonnys side the whole time he was sick, never gave up on his son. The main idea of the book is to enjoy your life as long as you can. Life is too short to not enjoy, because tomorrow you could be dead. I think the main conflict is about Jonny fighting against his brain tumor for 15 months. I thought the book was all right. This book did not have the material I like to read. It was a good book for the books I don't like to read.

By: Kaitlynn Audette
★ ★ ★ ★ ★
unhipchild
This book contains some great detail. Also, it shows the courage of a young man. I hold a lot of respect for Johnny. He touched my heart deeply, to have that much courage to live, when there was ver ylittle hope makes me wonder how i ever felt i had it rough. That young man inspires me. I will definatly reccommend this book to everyone I know. Everyone deserves to feel this way about Johnny. I wish to thank Mr. Gunther for sharing this tragedy with the world. It gives me hope.
★ ★ ★ ★ ☆
dina p
John Gunther's only son, Johnny Gunther, died in 1947. Death Be Not Proud is the remarkable and compelling memoir of the death of his son, Johnny Gunther, who suddenly developed a brain tumor at the young age of seventeen. The tumor emerged, seemed to be almost gone, and then suddenly came back and killed him fifteen months later. By the book's title and the first few pages, the reader knows that Johnny will not survive. This makes the story even more tragic as the reader turns every page knowing that even if things are getting better, they are about to go wrong again.
Johnny's brain was possibly the most important thing in his body, as he was a very intelligent person. The subject Johnny loved the most was science; if he had survived he probably would have been able to develop a cure for his very own tumor. He was deciding between two occupations at the time of his sickness: a physicist or a chemist. During the fifteen months of Johnny's illness, he was optimistic about living - the disease hurt his brain, but never his spirit. He went through much pain, but he never complained and kept up with his schoolwork while he was in the hospital or, sometimes, at home. Although he missed his entire senior year at Deerfield because of the tumor, he was allowed to graduate with the rest of his class. As his father wrote, "He died absolutely without fear, and without pain, and without knowing that he was going to die." Unlike most people with a deadly disease, Johnny lived his short life victoriously. Johnny "...did not die like a vegetable. He died like a man, with perfect dignity."
John Gunther writes about his son's struggle with death in a vivid and intriguing way. As the book was written in the late 1940's, the writing is also a little stilted - although it is still very interesting. Part of Gunther's writing style is to use exclamation points at the end of many sentences for emphasis. For example, when he wrote about the early days of Johnny's illness, he used many exclamation points: "That first spinal tap!-the first of many, and spinal taps can be frightening as well as painful. All the other tests!...And the doctors! So many doctors!"
I admire John Gunther for writing this book about his son's death, probably with tears in his eyes during the entire process of writing it. Johnny's parents divorced when he was young, but Gunther still talks about his ex-wife fondly throughout the book. There is also a section written by Johnny's mother at the end of the memoir allowing the reader to view Johnny's struggle against death from both his father and mother's perspective. John Gunther concludes the story by writing in his vivid, lucid style: "I felt his arms, cupping my hands around them, and warmth gradually left them, receding very slowly upward from his hands. For a long time some warmth remained. Then little by little the life-color left his face, his lips became blue, and his hands were cold. What is life? It departs covertly. Like a thief Death took him." The memory of Johnny remains with the reader past the moment of his death. I would recommend this book to all parents who have seen their children suffer, or those who simply enjoy a well-written (although heartbreaking) book.
★ ★ ★ ★ ☆
saeedeh bahadori
In this book, the main character, Johnny Gunther, discovers that he has a brain tumor. He tries all kinds of methods to get rid of it, but it doesn't work, and finally, he dies.

The story itself is very intriguing. It is hard to believe that all these unusual things happened in real life. However, I believe that this book is great for people because it shows the readers the value of life. A lot of people think that everyone is healthy and lives long. That is not the case for Johnny Gunther. He was a unique teenager who was brilliant and mature. However, he did not have time to do what he wanted to accomplish. Most people have all the time in the world, yet they waste it doing nothing.

Even though Johnny had a brain tumor, he was still optimistic and caring for others. I also admired Johnny and his parents' determinations to not give up, even though everything seemed hopeless. Johnny did not stop pursuing his interests and hobbies; in fact, this book shows his desire to get work done even while he was close to death.

This book is truly amazing and I hope everyone gets a chance to read it.
★ ★ ★ ★ ☆
shawna leady
In the novel Death Be not Proud the main character Johnny is a young boy who is very intelligent and loves school. Suddenly he begins to feel stiffness on his neck and he is taken to the hospital to be checked by specialists to see if he has a brain tumor. The doctor discovers that Johnny will not have a long time to live and that he will eventually die soon. Johnny manages to stay positive and actually very humorous for he once thought that he had some other kind of disease or something that seems to be ridiculous or obviously untrue. He is more worried about if he has time to finish his homework rather than his own sickness. Johnny goes through ongoing surgeries of extraction of the orange sized tumor. Hours of pain and suffering, sometimes he would get better fast but then soon quickly get worse than he was before. Johnny went from doctor to doctor trying to find some kind of cure if possible. He comes across an experimental method involving mustard gas, but it gives Johnny really bad side effects and slightly makes him a little better. After Johnny going from surgery to surgery he gets better but then AGAIN! Worsens but this time it is his last visit to the hospital because he went to sleep and never woke up. He ended up dying, leaving people sad and crying everyone thought that Johnny was a very lively person; his ambition is what many people thought kept him alive. This story of Johnny brought his family together to be there for him because his father and mother were divorced so they began to have that same connection amongst each other again.I thought that this novel would be a good novel to read because it's not that long and it's an interesting story about a man and his son who share a relationship that not many have with their parents. I would defiantly recommend this book because this novel shows the struggle of this one young intelligent boy who is ready, who got his plans together and all of a sudden it is taken away from him ironically by his tumor, which is found in his head. There are specific examples that show how Johnny is an intelligent person who has a positive mind, "He was going to beat this evil, lawless thing! He'd show the surgeons how a boy with a real will to live could live!" Johnny being humorous his intelligence and thirst for homework was kind of funny because usually a child would write a letter to their parents saying, "I miss you" or something like that, but instead Johnny writes, "Here's a list of chemicals..." Johnny gives his dad a list of tasks that he wants him to do and bring for the next visit. A really cool part that I thought about the book was how Johnny actually got to write a letter to Albert Einstein about a physics-related idea of his and gets a response. The idea turns out to concern the "Unified Field Theory", and a physics professor tells Gunther that he's "...amazed Johnny is aware of the problem at such a young age." These are just a few examples that prove that this is an interesting book to read. It reflects how death is faced by all people at different time unexpectedly sometimes and how to deal with these types of problems. I think it's really cool how they use the concept that if you have a strong will to live then it is possible to make it through sickness for longer than expected.
★ ★ ★ ★ ☆
jonas
Adrienne Guidry Mrs. Smith American Lit/6th 14 May 2001
the store Book Review
In John Gunther's Death Be Not Proud he gives the detailed fathers point of view of his sons struggle to live. His son Johnny is diagnosed with a brain tumor at the age of sixteen and has a very small chance of living to see his next birthday. While Gunther tries to be objective throughout the book his pain shows through quite often as he depicts the horror and pain that his son had to endure. Gunther mainly centers around his son, and his strong will to live and his study of everything. His son loves to learn he was constantly, even when very ill diligently working on his schoolwork. He always wanted to know more, and then the more he knew he only wanted to know more. The book is a memoir of his trials during his son's illness. While he and his wife try to be strong for their son, Gunther is adamant in stating that his wife was the glue that held the family together. He constantly gives her more credit than anyone in making Johnny's last months peaceful and full of life. The shear audacity that is shown by Johnny when he is faced by death is amazing to me. I really consider the strength shown by this family to make this book worth reading. Just to see the way this family came together and loved one another in the worst of time is amazing to me. I found it very comforting to know that even though horrible things do happen someone was strong enough to let the rest of the world know that life goes on. The world does not end and the person who is ill can only go to a better place. I think that throughout the book Gunther foreshadows his son's death with the comments he makes. He may not conceal it like some other authors but the message still gets sent loud and clear. You are able to understand that even though you know Johnny will die he will have better days, sooner or later. The only thing that I found disappointing was that even though I knew Johnny would die somewhere in the back of my mind I hoped he would live. Even though I knew he was going to die, it is human nature to wish that someone would live and I die. I am the one that will always wish for a different outcome than the one I know is going to happen and this time is no different. I sincerely thought that maybe they would find some cure for him and for all of the others that suffer from his disease but I was wrong. The book left me feeling alone and with no hope, but then I remembered the strength and perseverance of Frances and it made everything all right. I made me feel better about myself and the world at large that has to suffer with this everyday. Although I was left empty handed so to speak. I felt as though the strength and the courage of John and Frances Gunther were the strength and courage every family would receive while going through such a tough time. The same strength my family and I felt when my father was diagnosed with cancer. You never know where it comes from but miraculously it is there, never fading. Well now you all know how I feel about this book and I wish you all would do the same. I am interested to know how you feel about it and how you feel about the whole subject of brain tumors. Once again I want to salute the parents of Johnny Gunther who through a terrible ordeal remembered every detail and were able to share that with their readers.
★ ★ ★ ★ ☆
regina kwit
Johnny proved to be an outstanding human being. He lived every day of his life hoping it would not be his last, and yet fought against death so courageously. Even though he knew that his brain tumor would be fatal, he still lived on with humor and happiness. Although, I did find this book a bit slow moving, it has been an inspiration. He proved to be a very intelligent young man despite the fate of his life.
★ ★ ★ ★ ★
fivethousandbooks
With the current trend of cutters, and suicidals, death is something people are currently wishing more commonly than material things. For those teenagers, like myself, that for simplest things wish to die and do not cherish life as a gift, this book is a great read for them. It is simply written, yet the pages tell the story with deepest sorrow that brings tears to anyone's eyes. John Gunther Jr., with his will to live, cherished and lived life at his fullest. He conquered not all, but most of his dreams. One of the ones that seemed least reachable, he got a forthnight before he died. This book not only tells a story, but teaches a lesson. To Those teenagers that believe high school is the only thing what matters in life. High school will not influence your future. It is purely a stage that will end in a whirl pool of memories and knowledge, and just that. Try to live life at your fullest, for you never know when the end is near. Turn deaf ears to those that hurt, and try your best not to hurt others. Other's comments don't matter, it's what you think of yourself. Your will, and best of all, the love you show to those you cherish the most. Tell people you care.
★ ★ ★ ★ ☆
payam
Johnny proved to be an outstanding human being. He lived every day of his life hoping it would not be his last, and yet fought against death so courageously. Even though he knew that his brain tumor would be fatal, he still lived on with humor and happiness. Although, I did find this book a bit slow moving, it has been an inspiration. He proved to be a very intelligent young man despite the fate of his life.
★ ★ ★ ★ ★
binkaso g
With the current trend of cutters, and suicidals, death is something people are currently wishing more commonly than material things. For those teenagers, like myself, that for simplest things wish to die and do not cherish life as a gift, this book is a great read for them. It is simply written, yet the pages tell the story with deepest sorrow that brings tears to anyone's eyes. John Gunther Jr., with his will to live, cherished and lived life at his fullest. He conquered not all, but most of his dreams. One of the ones that seemed least reachable, he got a forthnight before he died. This book not only tells a story, but teaches a lesson. To Those teenagers that believe high school is the only thing what matters in life. High school will not influence your future. It is purely a stage that will end in a whirl pool of memories and knowledge, and just that. Try to live life at your fullest, for you never know when the end is near. Turn deaf ears to those that hurt, and try your best not to hurt others. Other's comments don't matter, it's what you think of yourself. Your will, and best of all, the love you show to those you cherish the most. Tell people you care.
★ ★ ★ ★ ★
martt
I highly recommend this book as it is a beautiful memoir of the love a father had for his son as he battled brain caner. It is very eye opening and I can easily compare it to others books, such as The Last Lecture. You can feel the ups and downs that the main character, Johnny, experiences. From believing that `Scientist will save us all,' to realizing that his faith has failed him. It has given me a different outlook on life, remembering not to take it for granted, and I believe it will do so for others. But even when Johnny could of easily sunk into the gloom surrounding him eminent death, he chose to rise above and make a legacy that will live much longer than he.
★ ★ ★ ★ ★
sam seeno
This really was an amazing book. The selflessness and heroism of Johnny (the main character) really touched me...if only he could have lived longer, he might have made the world a better place to live in. When Johnny dies (yes he dies) i was devistated, even though i knew that he would die, it was very emotional. This is a must read!
★ ★ ★ ☆ ☆
basil godevenos
The invigorating and incredibly moving memoir, Death Be Not Proud, by John Gunther, captures what it is like for a seventeen-year-old boy, Johnny, to endure the endless medical treatment and psychological trauma of overcoming a brain tumor. Told by Johnny's father, the story leads the reader through Gunther's memories, from the first point of his son's diagnosis up until his death. Johnny is first diagnosed with the tumor in the spring of 1945 and is forced to withdraw from Deerfield Academy, in Massachusetts, for several months in order to receive treatment. However, throughout the entire process, Johnny remains fearless about the tumor and lets on to be staying strong and courageous about his situation. He was also interested in the medical aspects of his treatment and how the medications and surgeries affected him, being a chemistry fan at school. Johnny rarely complained about his illness and remained level-headed and unworried for a large part of the time. Gunther comments that "no whimper ever came out of Johnny after the first operation, no word of unreasonable protest or appeal, no slightest concession to terror or giving way to misery" (25).

The memoir follows Johnny's fluctuating sickness as he begins to recover but then deteriorates. The tumor eventually grows worse and becomes fatal, something which Johnny had predicted could possibly happen. He develops papilledema, a disease which damages his vision and guarantees only a few more months left to live. His parents then contact Dr. Max Gerson, who puts him on a special diet in hopes of curing the illness this way. This is the first time that Johnny is actually anxious and nervous about the tumor, but he later apologizes for being upset, often regretting showing of any sign of fear or sadness. He always manages to get through the treatment with an open mind and without the thought of death burdening him. He thinks and talks about his death fairly often, but rarely admits to fearing it.

Throughout his treatment, Johnny works hard to keep up with his studies and refuses to fall behind, doing several chemistry experiments to keep up. By the end of his treatment, Johnny has passed his final exams, receives his high school diploma, and is told that he has been accepted to Harvard. Although the news was false, and they all knew the end was very near and that Johnny would not be attending college, the news allowed Johnny to feel accomplished and give him one more thing to be happy about before the brutal end came.

It is hardly believable that only a senior in high school could experience such a tragedy like this and stay strong and courageous for so long. But Johnny was able to pull through and endure it for several months. In the end, however, nature took its course and Johnny passed away, leaving many to mourn his loss.

This is an incredibly powerful memoir and Johnny's strong character really shows through. However, at times I felt the reading was a little slow, and there was not much plot. Although the memoir's purpose was to commend Johnny's strength and courage throughout such a tragic period in his life, and it did that very well, the lack of development in the plot decreased my interest in the story. I would recommend it for those who enjoy a sad story, but not for those who usually lose interest in a novel that is void of thrill or a fast pace. For me, after completing the memoir, I was touched by the heartrending end and Johnny's poignant death. While reading, however, I would occasionally get bored because the narrator would use medical terms that turned out to be fairly repetitive. I felt sometimes that he would ramble on for pages describing Johnny's medical issues, which, having little knowledge of medicinal studies, I could not relate to. Overall, the plot had little advance, which was a negative, but the ending and overall message was powerful and allowed me to think hard about Johnny's situation and what it would really be like to have a brain tumor and lose your life at such a young age. His story is an important one to know and even if the memoir was not as engrossing as other novels, I do recommend it because I believe it is important to cherish our lives while we still can, because unexpected hardships, like Johnny's, can come up from out of nowhere and take away from us the things that we value most.
★ ★ ★ ★ ★
bei en
A boy of his intellect, one would never expect the end of his life at his prime. After three operations, John Gunther Jr. had died at the age of eighteen trageically of a brain tumor. Instead of allowing the disease to take over his life, he continued to wake up everything morning with hope. Even after missing his senior year he was still able to graduate with his class at Deerfield. Regardless of his hopeless situation he never allowed the tumor to dictate his life. He continue to live his life to the fullest. Perhaps he could have become one of the leading physicist of the twentieth century. No matter with the little time left , he was still confident in his pursuit to conquer a few more minutes to live as death gradually takes away his life.
★ ★ ★ ☆ ☆
candis vargo
Interesting read. A parents perspective of death and dying. I'm able to confirm bc of life's circumstances. Read over a month or so. This is a good read for those enduring the unknown of medicine, health, and social relationships.
★ ★ ★ ★ ★
tin wahyuni
My sixth grade teacher recommended this book for me, so I decieded to read it. I'm so glad I did. Johnny was so brave-he never complained out loud, and tried to make the best of the situation. The writing is very good and pure-a father writing about his son who is not famous, but is still a hero in many ways. While all through the book you can tell what is coming, when it actually happens, you are still shocked and very moved. You can't read this without spilling over.
★ ★ ★ ★ ☆
kyle taborski
John Gunther writes about everything his son endured fighting the brain tumor. Johnny returns home from school and finds out he has a brain tumor. Johnny dies in 1947 at the age of seventeen.

I liked the characters because they were smart and didn't let the doctor's force them into something they didn't want to do. The main idea of the book is that you can fight through the tough time in our lives. The main conflict is that Johnny has the brain tumor and he has surgery to get rid of it but they couldn't get it all. So they try the mustard gas to kill it and other ideas.

I didn't like the book because it was sad to read about someone struggling to beat a brain tumor and dieing. Also because it tells you what is going to happen right at the beginning.
★ ★ ★ ★ ★
justine wheeler
This book really transformed me because it had a new way of seeing life. A 17 year old boy dies of a brain tumor, and his father, John Gunther describes his beloved child through the wonderful but strugling life. I recommend this book, not only to adults- and specially those who lost a child- but to teenagers as well because it teaches us to absorb every second that life has to offer. This book helps you understand things in a better way.
★ ★ ★ ★ ★
nimisha
Sometimes you have to pick up a biography to truly appreciate what you have. This is a father's tale of his son's courageous struggle over a brain tumor. Its a very poignant story and made me cry at what a beautiful, intelligent, and charasmatic person that was lost at too young of an age. The end narrative by the mother makes it ever more touching.
★ ★ ☆ ☆ ☆
kendal
I kept looking for a point, for a deeper meaning, but I reached the end without ever having it. Though beautifully written, it is nonetheless quite depressing. It is the chronicle of the death of a somewhat talented boy, and very little more. What's more, the poor boy dies without ever knowing for sure he's going to die, and for all the brilliance and education he's surrounded with and that he himself displays, he nonetheless dies without making any peace with life or the afterlife. He had all the education in the world at his fingertips but died with an uneducated soul. Any month's version of Reader's Digest will most likely carry a more meaningful version of someone's struggle with a life-threatening illness. I really wanted to be touched by this book but in the end found it sadly pointless.
★ ★ ★ ★ ★
foad nosrati habibi
This book tells Johnny's story. It describes his courage as he battles a malignant brain tumor for over a year, and it tells how each of his family members cope with all that his treatments and suffering entail. Written on an eighth grade reading level, the book can be easily understood by most preteens and adults. I highly recommend this book to anyone who knows or has known a friend or loved one who has struggled with cancer. The main theme along with Johnny's bravery makes this book a must-have!
★ ★ ★ ☆ ☆
bob parry
A journalist and occasional novelist, John J. Gunther (1901-1970)was best known for the series of geo-political books he wrote during the 1930s and 1940s; today, however, he is best recalled for DEATH BE NOT PROUD. Published in 1949 and subtitled "A Memoir," it is a short work describing the final months of son Johnny Gunther, who died of a cancerous brain tumor in the late 1940s. Over the years many people have recommended this book to me, describing it as poetic in style, deeply touching in story, philosophical in content. Having at last read the work, I find the descriptions of it largely inaccurate and myself sharply unimpressed.

To hear his father tell it, Johnny Gunther was an entity without flaw, a seventeen year old who was charming in his shyness, brilliant beyond his years, corresponding with Einstein even as he bemoaned his lack of skill at sports, the perfect child, a paragon beyond paragons who endured great suffering with a smile. While I can easily accept the brilliance and integrity and strength of character--such people do exist--the portrait quickly becomes cloying; Gunther elevates Johnny to the level of plaster saint and it is tiresome in the extreme.

Gunther's prose is not in the least poetic; it is in fact the workman-like writing of the journalist he was. As for philosophical tone, this seems to consist of asking the time-honored questions about life and death and little more. In the end, DEATH BE NOT PROUD is the emotional purging of a grief-stricken parent who considers his loss to be unique instead of universal and therefore lacks the scope that one would really wish of this sort of memoir. Recommended, but primarily for the details it offers of the way in which cancer patients were treated in this era.

GFT, the store Reviewer
★ ★ ★ ★ ☆
danelle
We watch a sixteen-seventeen year-old child fight cancer to his own death, but we learn to love the child and the family, and hopefully learn how to make our lives and our loves better by this reading.
★ ★ ★ ☆ ☆
chris packham
After reading this book, I wanted to know Johnny. Instead, the father spent a lot of time on talking about how wonderful and lovely Johnny was - how everyone loved him, how he was a genius, and talented, and this and that. Johnny could do no wrong. Of course, I understand the therapeutic nature of the book, but it was only when the father allowed the veil of his grief to drop and we saw Johnny scared, or sad, or angry that we felt he was human. Then the book really made you feel something. Otherwise, it was even a little...yes, I'm an awful person for saying this, but... boring. At the end, I was left wanting to know more about what Johnny was really like, rather than the godlike child the father had conjured to obscure the scared boy with cancer hiding underneath.
This was an OK book - I read it and didn't feel an urge to stop reading while doing so, but I don't think I would recommend it to others or read it again.
Please Rate Death Be Not Proud (Harper Perennial Modern Classics)