All the Crooked Saints
By Maggie Stiefvater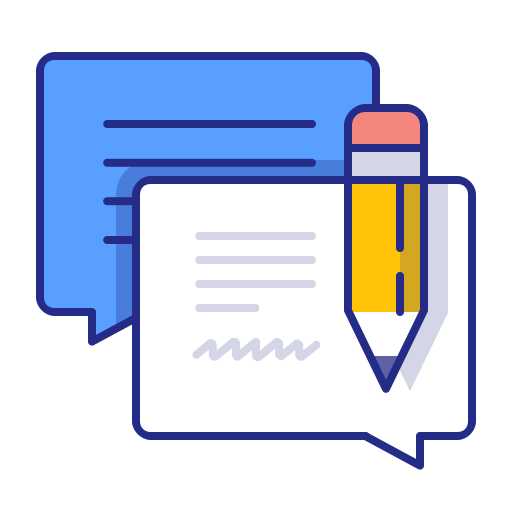 Total feedbacks: 15
★

★

★

★

★

★

★

★

★

☆

★

★

★

☆

☆

★

★

☆

☆

☆

★

☆

☆

☆

☆

Looking for All the Crooked Saints in
PDF
? Check out Scribid.com

Audiobook
Check out Audiobooks.com
★ ★ ★ ☆ ☆
untergeher
(My rating is really 3.5 stars, this is the only time I've wanted half stars on the store!) I've loved everything I've read by Stiefvater, so I was really looking forward to this. The writing was magnificent, as usual, but I just didn't feel very invested in the story until the last third of the book. Definitely worth a shot, but not quite my thing!
★ ★ ★ ☆ ☆
mary beth wells
I inhaled The Raven Cycle books – binge-read them to be precise. So it was with great expectation that I started All The Crooked Saints. I wanted to be objective in the face of the controversy regarding Stiefvater's appropriation of Latino culture. However, it pains me to say that it was a struggle for me and rather a disappointment. Her beautiful writing lured me and it is still evident here but it was not enough to save this novel from its narrative digressions.
★ ★ ☆ ☆ ☆
abrinkha
All the Crooked Saints was my first Stiefvater. I've been hearing great things about her for years and I have to say that after reading this book, I'm not all that impressed. This book wanders in a major way. It's boring, I didn't connect with any of the characters, and the author tries too hard to make her writing flowery that it comes across as disingenuous. I found it rather meh.
★ ★ ★ ★ ☆
malora70
I wouldn't call this a riveting novel but I did really enjoy it . It's definitely the kind of book to read a second time so you can appreciate it even more. The thing about Maggie Stiefvater is she writes these wild fantasy stories but states them in such a way, they can't be anything but truth. It's nothing to see a coyote headed priest and a DJ turned giant. Of course these things can happen!
★ ★ ★ ★ ★
michael lee
What an astonishing book that can be enjoyed on so many levels - it is one of those novels that changes the way you look at the world. The voice of the novel is very distinctive - The author often uses startling word choices but each one is perfection. This prose feels like something organic that is living and breathing, something more discovered and revealed than something created. I found myself re-reading passages just to re-experience the beauty of them. The poetry of the writing is the perfect complement to the original and moving story line. I fear that every book I read for the next few months will be dull by comparison to this sparkling gem.
★ ★ ★ ★ ★
tracey hussey
I really enjoyed this book. It has a fairy tale, exaggerated feel to it. Reminds me of the stories parents used to say: "when I was your age I used to walk miles in the snow up and down hills to get to school" like a big fish story. In this way, it made the book unique. You never knew what was coming. It didn't feel bland, it didn't have an over used storyline like lots of books I have been reading lately. It was refreshing and interesting. I loved it.

All the Crooked Saints, has cute little loves stories, but really no romance in the book. It is about miracles and a family performing miracles and hiding away from their darkness inside while bringing out the darkness inside the pilgrims who come for a miracle. If you liked Maggie Stiefvater's Raven Cycle series, you will probably like this. It has the same feeling to the book.

The characters are very fleshed out and all felt different and unique. There is Beatriz who believes she has no emotions, and Joaquin who goes by the radio DJ Diablo Diablo at night, and there is Pete who comes to Bicho Raro not for a miracle but for a truck. And Daniel the saint of Bicho Raro that has had a troubled past. You get to learn a bit about each character and the one thing everything wants, and the one thing everyone fears whenever you meet a new character. Also, this is based in 1961 so the only technology you really see in this book is a radio.

This is a standalone book, and it does close up nicely. I wish I did have more.
★ ★ ★ ★ ☆
danya
I feel like reading her books will always leave me a little awed and wondering just who she sold her soul to, to be able to write as beautifully as she does. I would have liked to know more about Daniel, because while he's a big part of the story we don't get to see his point of view often enough. Still, one of her books that's genuinely left me feeling really awed and wanting to write more again.
★ ★ ★ ★ ★
michelle morrell
Another fantastic literary masterpiece by Maggie Stiefvater. Though labeled as a young adult novel, the depth of the writing and the complexity of the characters makes it a story enjoyable for anyone looking to escape into a world that tactfully toes the line between fantasy and reality, with magic playing a strong, underlying role, and a general aura of strangeness dogging each line. A great read best absorbed in one sitting, guaranteed to leave the reader riveted to the page. The book originally shipping to the wrong address, but the additional wait was well worth it. Would highly recommend to anyone look for an interesting read, especially those fascinated by strange folklore and curious characters.
★ ★ ★ ★ ★
chris gibson
I loved this. In the beginning, I wasn't sure I would. It took me a little while to fall into the flow and pacing of the book. But by the end, I just set the Kindle down and sighed happily. I adored the characters and Stiefvater is the sort of author who can turn a phrase just right.
★ ★ ★ ★ ★
chapin
This was an unexpected gift of poetic language and magical realism. Stiefvater has written a story about family, friendship and love in which the wind and the desert are characters as integral as Beatrice and her cousins. The characters have problems and desires that a reader can relate to and they avoid them in ways that we all do, although the problems are resolved more magically than ours usually are. I think young adult readers will be able to relate to this more easily than they do to classic writers of magical realism like Gabriel Garcia Marquez.
★ ★ ★ ★ ★
jackie magis
A different read than other Maggie Stiefvater books, but wonderful. It takes a few chapters to lure you in, but I fell in love with the characters and story. It is a humorous read, I found the writing style charming. Definitely worth your time.
★ ★ ★ ★ ☆
shalahuddin gh
I expected something totally different. I like it, it's well written, I like the story from each character. It's about miracles, superstition, and family, if you have a chance to read it I think you won't regret it.
★ ★ ★ ★ ★
marlies
I listened to the audio version of All the Crooked Saints and was totally captivated. The story is so incredibly creative and thought provoking, and FUNNY (at times). Thom Rivera does an outstanding job of narration - in fact, I think the audio version of this has to be the way to experience it! His reading adds so much to the characters and setting. I highly recommend it!
★ ★ ★ ★ ★
rebekah prager
This is one of the most beautifully written and most imaginative stories I have ever read. MS blends family and relationship dynamics together with miracles and magical realism to tell more than a compelling story. She encouraged me to look inside myself and my own family. Its a rare occasion when I finish a book and immediately want to flip to the front and start over again.
★ ★ ☆ ☆ ☆
pinkan
For some this will be a creative piece of fiction writing. For me it was a morass of nonsense. In a small community in the Southwest there are saints, miracles, "miracle mad owls" and a group of migrants who came to the town to fill gaps in their lives. Why this town? Who knows? Why these these people? I haven't got a clue. This is a novel in search for a meaning for its existence. Though the writing is good enough it is incomprehensible as to why I should care about this motley group on weirdly stunted characters. Not worth the time.
Please Rate All the Crooked Saints