Miss Peregrine's Peculiar Children Boxed Set
By Ransom Riggs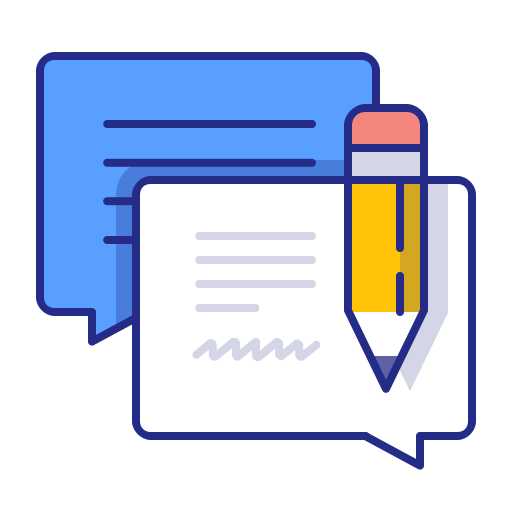 Total feedbacks: 52
★

★

★

★

★

★

★

★

★

☆

★

★

★

☆

☆

★

★

☆

☆

☆

★

☆

☆

☆

☆

Looking for Miss Peregrine's Peculiar Children Boxed Set in
PDF
? Check out Scribid.com

Audiobook
Check out Audiobooks.com
★ ★ ★ ☆ ☆
alina anwar
I had wanted to read this book for awhile, and after seeing previews for the movie, decided I best get on it. I rushed through the really good book I was reading, put *aside* a book by my favorite author, and snatched this Kindle boxed set up! And then.

I am pretty sure I've stepped into a time loop; one I may never return from at this rate. Slowest. book. ever. I don't mind a slow story build up if the author makes it interesting, but that's not what happens in this book. It's just slow, plodding, and full of repetitive teen angst. It's usually a bad sign when partially through a book I begin cheering the monster on in the hopes it will attack, maim, and destroy something. :|

That being said, in all fairness, the actual meat of the story is AWESOME. Love it. I feel much the same way with these books as I did with JRR Tolkien's. Absolutely hated reading them, but always thought they'd make awesome movies. And guess what? They did! I fully expect the same from these.
★ ★ ★ ★ ★
milda
While this book set may be for young adults I couldn't help but love it. First the packaging is lovely, the three books look even nicer with their jackets removed and the little envelope of photos is a nice touch. The book themselves are fun to read and have an X-Men meet H.P. Lovecraft in World War 2 sort of feel. On top of all that the book features photographs throughout which compliments the story nicely.
★ ★ ★ ★ ★
aineric
some people are so critical - i am one to never get into serial books (i.e. lord of the rings; harry potter; twilight) but this really appealed to me. this is up there with my all time favorite, the foundation series by isaac asimov. besides - can't go wrong with someone named ransom.
★ ★ ★ ★ ★
mohammad abdulbary
With all three novels in this amazing series, not to mention the 12 peculiar photographs that are included, I was happy to finally own my copies of Miss Peregrine's Peculiar Children.

It is a riveting and well thought out series.
★ ★ ★ ★ ★
lilian
These books are HARDCOVER. This is an extremely great deal because most places sell this for almost $60 so only paying $35 is great. I've even seen a paperback set for $45. It doesn't get better than this. Excellent books.
★ ★ ★ ★ ☆
tanvi
I purchased this boxed set in Kindle format after reading part of the first book. The writing was very good, the story well-crafted, and the characters nicely developed. I particularly enjoyed the vintage photo tie-ins - a clever inspiration for an interesting story. The conclusion was a little less satisfying for me; not the way I visualized it, given the rules of the universe in which the story is written. The Kindle format offered all three books, as well as a selection of photographs from the stories bundled together at the end. My only complaint, and the reason I only give four stars, is that the Kindle edition offers all three books as a single document; I feel it would be easier to navigate if they were provided as three separate books.
★ ★ ★ ☆ ☆
cy0911
I love having complete set of hard cover books that are apart of a series. Buying this set was convenient because all of the books are the same style. I personally did not like the news paper-y thin pages. I think that a good priced set such as this should have the thicker cream colored pages that I associate with good quality books. The texture of the pages was a real turn off for me.
★ ★ ★ ★ ★
katie kramer
I didn't expect much for the price, I enjoyed reading the books and the different but more realistic way to illustrate through real photographs (I don't know if they are manipulated but cool anyways) Good quality, a set of 12 peculiar photographs and beautiful cover design to display. Really happy with my purchase.
★ ★ ★ ☆ ☆
randy rodriguez
A reasonable beach book. Reads a bit like a movie yet to be but certainly anticipated. You can pick out which scenes are planned to be cgi and which 3D. Interesting e Pugh to read all of it, but only as filler between other, more engaging works.
★ ★ ★ ★ ★
ricki
Lovely story about those that are "different" in sometimes odd, peculiar ways and what happens when the thirst for power overwhelms the ordinary in the search for perfection. Children of all ages will understand, adults may not.
★ ★ ★ ★ ★
kay robinson
This was a gift for my daughter. She read the first book in just a few days and she is not the reading type. These books were of good quality. They are also pretty heavy. She is looking forward to the next 2 books.
★ ★ ★ ★ ☆
bassem el shamy
Excellent book series. I love the sarcastic humor that ransom Riggs uses. Rating 4 stars simply because some strong language was used a few times. I hope that ransom Riggs will understand that he can write a great story without interjection inappropriate language into the storyline. Other than that, I loved it. Highly recommend.
★ ☆ ☆ ☆ ☆
cailen
This is a poor review in quiality, NOT content. I got this set as a birthday gift, and was so happy to receive it. I started reading it instantly, but when I got to page 97 in book one, the next page was 129... My book was missing 32 pages. 32!! So now I will probably have to go to a library or something to finish my reading which is bad because it will take time and it probably won't have the pictures in it that this set comes with. I would advise anyone not to buy this set, other reviews talk about missing cards, blank pages, and damages so be careful.
★ ★ ★ ★ ★
debbie jones
This arrived a lot quicker than anticipated. There was absolutely NO damage to the product. Everything is packaged nicely and BEAUTIFUL. I definitely recommend this to anyone who likes these books. And a thank you to Quirk for making this box set ❤️
★ ★ ★ ☆ ☆
solenn
Where this was very entertaining and a fun read, it was formulaic and overly reaching. The story is "wrapped up" in a pretty little bow at the end with everyone magically getting exactly what they want with overall little struggle.

Also, the editing is atrocious. I'm not sure why something was released with spelling errors and double printed words. It was distracting and extremely unprofessional.

I found the story so bland that I barely wanted to read the last book. I knew exactly how it was going to turn out. Of course, this is children's to young-adult fiction, but even as a child and young-adult, I could smell out a story that's been told a thousand and one times before. The concept of taking old photographs (sometimes slightly manipulated) and writing a cohesive story surrounding them was very interesting, but it seemed sloppy and thrown in. There wa skittle believable transition between the story and the photographs and that simply stalled the flow of the story.

Overall I would recommend as a beach read or when traveling across the globe, like I read it on my way to China from Washington, DC.
★ ★ ★ ☆ ☆
mark trenier
Never opened. Can't use. Bought for granddaughter's 10th birthday after getting poor advice that she was old enough. Since her birthday was few months away didn't realize that it's recommended for 7-8th graders until it was too late to return.
★ ★ ★ ★ ★
leksa
I bought this box set at the store the day it came out as I couldn't wait for shipping- I had to have it. This series is like Harry Potter. It will suck you in and you can't put the books down. I don't particularly think that this is just a YA series. I am a grown adult and loved these books. I also have the audio CD's now and have my 7 year old listening to the first book. Ransom Riggs was brilliant in writing these books and they are very captivating. I can't wait for the movie to come out.
★ ★ ☆ ☆ ☆
wendy harrison
Only giving it 2 stars because it came to us damaged. The Books were OK the Sleeve not so much. See picture

Sad that it was a gift for my daughter that I had t give her the option of returning. One would think that if your store is shipping something that's damaged, the store would take note and at the very lease reduce the cost.
★ ★ ★ ★ ★
shibumi
I enjoy all of the books in this series, and the boxed set really adds to the charm. The set includes all three books in the series as high-quality hardcovers. The dust jackets are smooth and contain images from the novels. The paper is thick, the bindings are secure, and the covers themselves have engraved bonuses under the dust jackets. The peculiar photos are displayed throughout the story as full page spreads, showing the original detail of the photographs. Each book also contains important background information at the front, printed in color.

In addition to some of the best hardcover books I've held in a long time, the boxed set includes several photographs from the novels printed on sturdy card stockesque paper. A wonderful touch, if I do say so myself.

I've reviewed each of the installments of this series separately on their own product pages. This review is solely regarding the boxed set, although I gave each book 5 stars as well.
★ ★ ★ ★ ★
mary schuh
I enjoyed this creepy, vintage carousel ride so much !

4.5 Vintage Fun Stars!

True to my nature, I was completely clueless when I read this book. Didn't read the blurb, or any excerpts of reviews. And what a wondrous surprised it was!

This was a hallucinating, nostalgic, perfectly spiced with nightmarish imagination, like a ride in one of those haunted vintage carousels.

There was really not much I didn't totally adore. The cover, the creepy black and white pictures, the Gothic atmosphere, the WWII history, the uniqueness of the premise and characters and it was also impeccably written.

It's narrated in first person from Jacob's perspective and he is such a great YA character! So well-balanced and relatable. There is family love, friendship, history [WWI history!], romance, action, adventure, horror, suspense, mystery… Everything but the kitchen sink and all weaved so perfectly!

The only reason I didn't give it 5 stars was that the plot wasn't fully developed and the pace was a little too slow for me, which I noticed happens often when a world this unique is built. There is so much to say about the world at the expense of the pace.
★ ★ ★ ★ ☆
alex sheehan
I saw this book in K-Mart and knew it was being released as a movie soon, so made an impulse buy. Wow, it blew me away in many ways. To start with, it's a sort of cross between Peter Pan and Groundhog Day, but unique in its own way, with the help of 50 very creepy vintage photos used as text illustrations. Here's a quick rundown of what happens.

Jacob Portman's grandfather always told him stories about a strange orphanage-like place he attended when he was young. Everyone assumes his tales are made-up, but then he's savaged by a fierce monster which only Jacob manages to glimpse. With his dying breath, Abe Portman gives his grandson a cryptic plea to discover his old home and speak to the proprietress, because the safety of the world might be at stake. Jacob's parents believe he has PTSD and refer him to a psychiatrist. He even begins to doubt the evidence of his own senses, but finds a way at last to track down his grandpa's past.

Miss Peregrine's children take giftedness to whole new level! Maybe her own special talent is up there with the best of them. 'No one here is embarrassed of their gift,' is her firm rule, and the non-judgmental, all inclusive generosity of her establishment is fun to read. There are kids with potentially useful gifts, like invisible Millard, strong girl Bronwyn and Emma with her fire hands. But then there are odder ones, like Hugh , who has bees swarming inside of him, and Claire, with mouths on both sides of her head. They are all just part of a happy gang thrown together as family.

I found these children so compelling and lovable. Although they know the world would consider them freaks, they are all just innocent, affectionate kids who respond to friendliness and demonstrate team work when necessary. We can't help wondering about Jacob himself. Does he have to have a special gift to even manage to get there? He's told it's the same gift as his grandfather's, and we're left to figure out what that means for a while.

Manipulation of time in stories is always a drawcard for me, and the time loop Miss Peregrine manages to keep her charges safe is fascinating. So are the deeper questions it raises. Is it possible to get sick of perfection if you experience too much? The restrictions of science prevent them from leaving without dire consequences even if they want to. Is a pleasant, heavenly, predictable prison still a prison nonetheless? There are so many dystopian novels around, and this one is sort of utopian in its own way.

However, evil forces are at large, based on the same motives they always have been, excessive ambition, power hungry pride and a thirst for immortality. Jacob finds out that he arrived in the nick of time, to offer his assistance to Miss Peregrine and her peculiar children.

In the interview at the end, I found out that the author Ransom Riggs shares one of my interests, which is old photos. I like to stare at them with a surreal feeling of wishing I knew all about the subject. He actually collects them from old antique shops, and chose 50 of them to build his story around. An interesting way of getting inspiration.
★ ★ ★ ★ ★
taylor edwards
I'm not a big fan of books as boxed sets, and on the whole, I prefer my books digital these days (finite shelf space). But here this set was on sale, and I saw all the reviews raving over how good the quality of the hardcover editions were. I mean, people swooning over the quality of the paper on a children's book? Please.

But the seed was planted in my mind, and in a moment of weakness, I ordered the set. Now, firstly, it's important to mention that the actual story is a splendid tale that I enjoyed every minute of. It had very predictable moments, but I've always appreciated books that don't sugar coat the world to kids. It's a mildly depressing, quirky, time hopping quest of a reluctantly chosen boy to save his friends and family from (literal) monsters unseen to most humans. It wrapped itself up perfectly in the end, and left a little bleeding nub of hope that perhaps we'll see more of Miss Peregrine an her ilk. Or not.

As for the books themselves, I was not disappointed. I dare say I swooned just like everyone when I cracked one open. The paper quality is thick, and the pictures inside look wonderful. Even without the dust jackets, the covers are display worthy. The included set of photographs were a novel touch, although I was mildly annoyed that you need the envelope they come in to be inserted with the box set for the books to sit flush. This is nitpicking, however, and the average person just looking for a physical copy of a good book, will be pleased with this set.
★ ★ ★ ★ ☆
adam davis
By now, I'm sure most everyone has heard the premise of this book, so I won't bore you with the details of the plot. What I will discuss is the originality of this book. The author combines vintage photographs with stories told to the main character, Jacob, by his grandfather, who is tragically killed in the beginning of the story. These stories are so "peculiar" that there is no doubt they are simply fantasy or fairy tales that his grandfather made up, or are they?? When Jacob travels to Europe to a barely inhabited island to learn more, he's shocked to realize that there is more going on in this world than meets the eye.

What I am MOST excited about regarding this book, though, is the upcoming movie being directed by Tim Burton, who is one of my favorite directors! Although I am sad that Johnny Depp isn't going to be a part of this one, I'm sure it will still be amazing.

There are currently three books in this series, and I look forward to reading the next two.

I recommend this to anyone who likes stories of the bizarre and fantastical, those who don't take events at face value and who like to root for the underdog!
★ ★ ★ ★ ★
ella brooke
These stories are captivating! I know they are meant for school age children, but as an adult I have been drawn into this world. I read the first one from the library and was taken in by the photos in the book. When I saw this set I had to get it and read the other two books. At times I will catch myself just staring at the photos in the books. They are very interesting! This boxed set gets you all three books, plus a few extra photos. The books are hard cover and will make a great collectors items in the future! They should last and be able to be read many times.
★ ★ ★ ★ ☆
harriet segal
This is about the three individual books -- or not so individual. They feel like one book that has received the LOTR treatment by the publisher, being divided up into three. The cliffhanger at the end of the first book was okay, but the one at the end of the second felt really artificial. Overall, a beautiful story that exploits well the conceit of using vintage photos as part of the story telling element. The first book drags a bit and as one moves further along, they become darker. The third is quite horror-esque (with YA parameters). I have seen reviews that suggest the ending is a little deus-ex-machina and contrived, but the conclusion was grounded in elements that had been foreshadowed as early as the first book. I was satisfied with how the author wrapped it all up.
★ ★ ★ ★ ★
german
this has got to be one of my favorite book series of all time. it is filled with suspense, amazing characters, and wonderful description. [the funky pictures are a plus to :)]
ransom rigg's dark style of writing is very refreshing. his characters and storyline are raw and real. he doesn't sugarcoat things. (so parents be warned, it is a "young adult" book, so not for children under 11/12)
this dark, creepy fantasy tinged with romance and coming of age is truly thrilling and a magnificent read
★ ★ ★ ★ ☆
victoria lowes
The book set it's self is very nice. Not a fan of the stories so far; I'm half way through the second. As an adult reading them, it's pretty poor writing. However, for kids it's probably fine, and that's who it's intended for. I've enjoyed a lot of young adult series, but not this series. I like that the main character actually has a decent relationship with all the adults in his life. The romantic stuff is pretty bad and confusing with his girlfriend being his grandfather's ex-girlfriend. And timeline stuff isn't quite making sense, but maybe some mistakes will be resolved later. Again, if you are an adult getting this for yourself or another adult, don't do it. But if you are gifting to a pre-teen/teen, they might like it. Looks like the movie will be pretty different from the book.
★ ★ ★ ☆ ☆
sahar al asmar
The appearance of the books (hardcover trilogy edition) is really good. The photos inside the book are indeed creepy and make the series all that more interesting. I was a little disappointed in the actual story though. The plot lends itself to a younger audience but the imagery is for a more adult mind. Example: at one point the main character visualized his grandfathers parents being tortured, starved, and their dead bodies being thrown into incinerators by Nazis in graphic detail. Not exactly something I would want my young adolescent child reading about. It felt like the author was trying to appeal to too many demographics. I also think that the synopsis is very misleading. I thought it would be about a creepy, abandoned house on a foggy island. It sounded like a mysterious ghost story and it is basically X-Men but with all of them being children. I would have enjoyed the story a lot more if it had taken a more psychological approach rather than the "there are literal monsters after you" approach. I was also disappointed in the the use of the pictures. They are truly interesting and creepy but their use in the story grows less relevant in each book. With the first book it felt like they belonged and they were fully integrated into the story. The main character would find a creepy photo in the house and you would turn the page and see it for yourself. However in the second and third books the pictures, while relevant, are not discovered by the main character but just thrown in when something is mentioned. Example: they are crossing the sea in rowboats - picture of children in rowboats. There is no way that the characters could have gotten that particular picture. It is just thrown in there. Which would be fine if the way pictures were presented in the first book hadn't already been established. Even with the first book, it felt like the story was written around some old creepy photos the author happened to find. Overall they were okay books. They look nice and the pictures are cool to look at. I don't regret buying or reading them and look forward to my future children reading them (when they are old enough to know the horrors of the holocaust and are able to stomach reading about it in this much detail). They are definitely worth checking out if you enjoy the supernatural, fantasy genre though.
★ ★ ★ ☆ ☆
cecile
I trudged my way through this trilogy. It wasn't a book I looked forward to reading every night. I finished it simply because I felt I should. The premise of creating a mini story around old unusual photos was creative and interesting for the first 50 pages, but then it got old really quickly and had a very forced feeling.

Essentially, the first half of the first book was great, the second have was good. The second book was just awful. There was no enjoyment at all. The third book picked up a little. Overall, the series was just okay. Certainly not worth my time when there are so many other great books to be discovered.
★ ★ ★ ★ ★
jill trend
Miss Peregrine's Peculiar Children Boxed Set
-these are just a few of the elements the reader will encounter in the inventive teen novel Miss Peregrine's Home for Peculiar Children, by Ransom Riggs.
Moody Jacob Portman regrettably works a low end job at his family business, Smart Aid, your typical 7-Eleven. The only thing keeping him inspired in his seemingly dull life is his grandfather, Abe Portman. As a child, he was told stories about monsters and peculiar children that could do wondrous things, like levitate, or bring creatures back from the dead. But all he has for evidence are some crummy old cheap vintage pictures and his loony grandfather's word.
Jake's life begins to take a turn for the peculiar when he's put through a horrible tragedy leading him to believe that the stories are real. Could they be? Could his grandfather have been telling the truth all along? Could the children be real? Could the monsters be real?!
As the story progresses Jacob discovers more about the incident he suffered, clueing him onto a mystery. As this mystery deepens, Jacob finds a magical place known as Miss Peregrine's Home for Peculiar Children. Quickly danger comes to the scene as he learns about the children in the home. Ultimately, Jake discovers that only he can save the children.
Jacob's transition from a moody teen, to a lively hero must have been my favorite part of the novel. The most fundamental part of a series is the characters and their progression throughout the story. Jake's relatable, down-to-earth personality keeps you rooting for him throughout his ups and downs.
The plot of Miss Peregrine's Home for Peculiar Children, keeps you on your toes with surprising and mind boggling plot twists. Though the book contains some profanity, and I would not recommend this book to any reader under 13, I feel that it only enhances Jacob's emotions and better expresses his thoughts.
★ ★ ★ ★ ☆
karlen
Not at all what I was expecting. And didn't end as I was hoping. I know there is more to the series but I'm not sure I'm as excited as I was 2/3 of the way through the first book to read the second. But I will eventually read them all.

I will say that I LOVED the layout of the book. Very well placed with the photos telling more of the story as you went along.

I loved the interview at the end that shares how the photos are authentic and untampered with. Love the "history" that Ransom gives to to these old anonymous faces.
★ ★ ★ ☆ ☆
didi washburn
I loved that this set included all three books in a boxed set, it's nice to have them in one place, along with the postcards. I enjoyed reading all three books, but they didn't wow me. I loved how the story was told using black and white pictures, and the children having powers. I recommend this series if you are looking for something different but beware the books can be slow at times.

I won this from Goodreads First Reads Giveaway.
★ ★ ★ ★ ★
mister mank
Haven't enjoyed a series this much since J.K. Rowling rolled out the Potter books. This is equally entertaining and mystifying, in it's own unique way however....there is a different flavor to this storyline that anything I have ever experienced. I am not sure if it is suitable for younger readers, perhaps younger than 11 or 12; it can be dark at times....however, that is elemental to the plot. Excellent wordsmithing by Mr. Riggs!
★ ★ ☆ ☆ ☆
maria iraya
I felt like I was royally ripped off! When I read the information on the "boxed set" of the three volumes, I noted it said the combined books had a total of 1152 pages. I thought, wow! Okay! A long, lengthy saga spanning generations, JUST the kind I like! They DO NOT have 1152 pages any way you count 'em! There were somewhere between 400-500 pages at the very most (unnumbered on my Kindle). And for FORTY DOLLARS? It was ridiculous! The books were, at best, ho-hum interesting, but nothing exciting, unusual or uncommon. Just another novel about monsters chasing people. If you're considering buying the boxed set for $40, PLEASE DON'T; it's a big rip off. Just because they made a movie coming out in September with the same title, perhaps the author figured he could jack up the price and make a killing. I have been an avid fan of science fiction and fantasy for over 30 years and I would give this book no more than a D+ or a D. Don't waste your money at this price. The "boxed set" is worth not a penny more than $6 or $7 at most.
★ ★ ★ ★ ★
bolosaholic
I was absolutely mesmerized from the beginning, could not wait for Book 2 or 3. I bought the set for two of my grandsons who are veracious readers. I love young adult fiction even if I'm 65 and I was fascinated about how the author collected curious pictures when he was a child and forward and made them into his characters. I have not seen the movie yet but I'm hoping it's as good as the books but they never are. Then again, this was done by Tim Burton, who better for such a challenge. Don't miss this fascinating thriller.
★ ★ ★ ★ ☆
vina
I'm just going to review the entire 3 book trilogy in one review because I read them all back to back and my individual reviews for each book would be repetitive. This book was orginial and I did like that. It had a creative storyline and unique and complex characters. My main complaint is the price. I paid over $30 for this 3 book series and it was in no way worth that kind of money. I'm still glad that I read it but for the price I cant say I'd recommend it.
★ ★ ☆ ☆ ☆
brinda
For the second time I tried to read this and just couldn't finish it. It was slowly paced and the characters lack something. I can't really tell you what it was, but there was no sense of depth or connection to them. Just didn't care about these characters and had more interesting things to read.
★ ★ ★ ★ ★
ade maria
I bought these as a gift for someone. She said that the set was very well put together. She said that the books seem to be well bound and that the box itself feels well made and should hold together, unlike the flimsy boxes some boxed sets are put in.
She especially loved the envelope of included pictures. She said that was a nice inclusion in this set.
Overall, she was quite pleased with the gift.
★ ★ ★ ★ ★
marty
I absolutely love this!! Everything came in great condition and on the plus side, I didn't even know there was a little package of pictures from the book! One of the pictures had a corner that was a little bent but I only noticed it because of the light catching the crease so it's not bad~
★ ★ ★ ★ ★
flo mybooks
I bought this book to have something to read on a flight overseas and it turned out to be a page turner. I finished the book in a day and a half. I do like how the author used real photographs to incorporate into the story. I can already see some big differences in the movie trailer and the book, hopefully they do it justice. Good book, I'd definitely recommend it.
★ ★ ★ ★ ★
maram
It's so gripping, I just couldn't put it down. I read the first book in just two days and it didn't take me long to get through the second and third either. The world of the peculiar children is so unique and complex it makes me want to be a part of that world. I love how Riggs wrote his characters as well - I came to love every single one of them and can honestly say I will certainly end up reading this series over and over again just be imersed back in their world. I recommend this series to any lover of fiction.
★ ★ ★ ★ ★
gilberto
I bought these to read with my daughter and burned through them on my own as they are so good. I couldn't wait for her. The last book is a little trite, but the character development throughout the trilogy is excellent. The concept is enthrallingly creative. Ransom Riggs must have read up on his Joseph Campbell as he pinged each rung of the hero's journey with clear precision. I was captivated and lamented reaching the end. On a side note, the movie ventured too far from the book's storyline.
★ ★ ★ ★ ★
jacob the
This is a wonderful series and the books are absolutely stunning in a physical sense as well. You get a great surprise in the set as well. Photos of the children! A nice little keepsake for a huge fan!
★ ★ ★ ★ ★
ashley harrigan
This is an original book, and I love how it doesn't follow the same story line many books do. Riggs uses a rich flavor of vocabulary that I had to think twice about before moving on with what I was reading. I appreciated that because most of the books I read today don't have that. Thank you, Ransom Riggs, for using the English language so artfully.
★ ★ ★ ☆ ☆
guinte
My 12 year old loves to read and was interested in this series, so I decided to order it for her for Christmas. It was featured at her school book fair, so I took for granted that it would be age appropriate. I read the first few chapters after ordering and promptly cancelled my order! It is definitely not what I would consider age appropriate for preteens or younger. Profanity and sexual innuendo is not what I want my children's books to include. I gave it a 3 star rating because I think it might be a good read for older teens or adults. The storyline was pretty intriguing. I didn't read it all, so it's hard to rate it.
★ ☆ ☆ ☆ ☆
ilia bruns
I did something I hate doing and try to never do.
I stopped reading the Miss Peregrine's House...and skipped to the end.
Why?
It was somewhere after the main character begun speaking the language of monsters, which was noted as generally something only evil peculiars and his direct ancestors could do and controlling them [Harry Potter], in addition to being able to see both the evil invisible creatures that no one else could, and the peculiar souls (more on that later) [Mortal Instruments[
It was after they revealed a facet of the evil plan was to sever the souls from the peculiar children and adults [Dark Materials Trilogy]. It was after it was revealed that the guy they thought was wanted to be in cahoots with the real evil turned out to be a harmless man related to a main character intent on helping [Prisoners of Azkaban]
It was exactly around the time where severed heads meant to forebode on a bridge started saying:
"Take heed and go no further"
"Beware Beware"
"The path that you take will lead to certain death"
And after the kids ignored them, them lamp-shading the whole thing with "Well don't say I didn't warn you" [Labyrinth]
I did get to the part where they built a time machine that was bigger on the inside [Doctor Who] and where they portaled between 'loops' that had rooms/places dedicated to changing so you could fit in with the clothes of that time period/place [Pendragon]
So. The end?
The bittersweet ending was avoided by the discovery that The Only Thing Keeping The Lovers Apart and Leading To Heartbreak was undone during The Aftermath of the LAST BATTLE leading to the children and protagonists to be able to have The Best of Both Worlds in a Happy Ending.
Awww.
Horrible.
Who names their kid/themselves "Ransom" anyway?
★ ★ ★ ★ ★
kimball
I just finished the series and thoroughly enjoyed it. The Library or Souls got a bit labored in the middle but picked up at the end and was really quite good. Interesting idea of using old pictures to design the script.
★ ★ ★ ☆ ☆
mary ellen
Clever story and characters but the protagonist annoyed me in book 1 with his teen blame and disaffection. The story is imaginative and the protagonist improved as the adventure claimed him. I'm looking forward to the film version.
★ ★ ★ ★ ★
ezequiel
The quality of this product is great, along with this I ordered another box set of books and this one compared to the other is astounding. My other set was practically just a flimsy piece of cardboard folded up while this one you can tell is sturdy. Not only is the quality great, but the story itself is amazing; I hardly ever come across a series where the books get better after the first one. The pictures were an added bonus as well.
★ ★ ★ ★ ★
hobart65
BEAUTIFUL box set!!! I love these books so I had to have the hard cover box set. I didn't realize when I ordered that it comes with pictures of the children but that was an awesome bonus once I discovered them. Absolutely love
★ ★ ★ ★ ★
fran green
I loved all three stories and i would definitely rate all of them five stars. I don't regret reading these books. They were so intriguing that I could not put them down for one second. If there was a new book coming up in this series, I will definitely read it!
★ ★ ★ ★ ★
v ctor gayol
On of the best new book series I have read in a long time, and I work in a library so I read A LOT of books! It really captured me; so much that I have read it twice now. The idea of taking old, weird photos and weaving them into a story is very cool (sure, some were contrived for the book, but not all). It is also a great way to shed light on the plight of the children of the UK/Europe during WWII - kids trapped in a time loop that have to experience the horror of a bombing every day of their lives. Definitely worth a read (or two)!
Please Rate Miss Peregrine's Peculiar Children Boxed Set