The Memory Palace: A Memoir
By Mira Bartok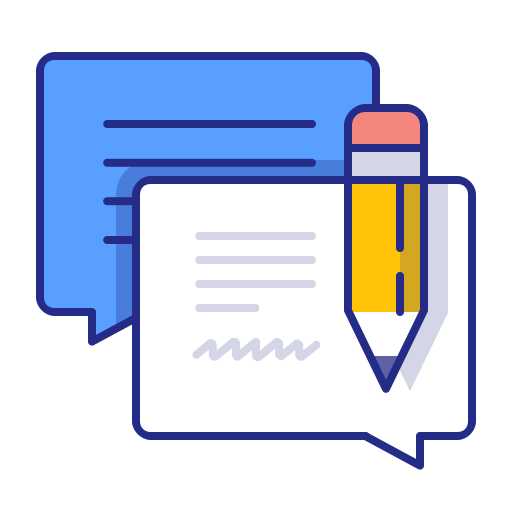 Total feedbacks: 32
★

★

★

★

★

★

★

★

★

☆

★

★

★

☆

☆

★

★

☆

☆

☆

★

☆

☆

☆

☆

Looking for The Memory Palace: A Memoir in
PDF
? Check out Scribid.com

Audiobook
Check out Audiobooks.com
★ ★ ★ ★ ★
vijay
I finished reading this book last night, and I've been thinking of it all day, having read it with full engagement over a week. It affected me increasingly, the more deeply I read into it. Most of all, it's an honestly felt memoir, in which the author Mira's fear of, and inability to live, near here mentally ill mother Norma, leads her to make many life choices that would otherwise be unexplainable. All the settings--Cleveland for much of the book, where I happened to also grow up--are extremely faithful. In the case of Cleveland, it's right down to what certain streets look like. Norma writes a postcard to Mira at one point, about the site of the new women's shelter where she's then living: "I'm in pain on Payne Avenue." I remember Payne Avenue, and it is treeless and wind-swept, just as Mira reports, when she at last reconnects with her mother, after 17 years of deliberate separation. The sections on Florence, Italy, where Mira lives for a time; her depiction of an arts colony in Israel; and the grittiness of Chicago, are all very well drawn.

I'll concede what a critic in the NY Times Book Review pointed out last Sunday--there are some flaws in the book, but I forgave them all. Mira suffered a traumatic brain injury not many years ago, and so occasional repetitions and vagueness about lesser players in the narrative are not out of character.

Just since The Memory Palace was published earlier this month, the book's major social theme--the potentially violent and uncontrolled behavior of those with mental illness--has been thrust into the national consciousness by the assassin in Tucson. I know the author would urge us to be more vigilant in trying to help the mentally ill, though she over and over encountered the refusal of the system to deal with her mother. On a personal and a social level, this is really a book worth reading. Congratulations are due to the author and the publisher, it's a brave book, and I'm glad I've read it.
★ ★ ★ ★ ★
jewell
There's not many books I can read in almost one sitting, one's memoirs in particular. However, Mira Bartók's The Memory Palace is exception to this rule.

Ms. Bartók's book is not the run of the mill whining of "my life was lousy because my parents were mentally ill/alcoholics/abusive," but a detailed yet poignant story of living among the chaos that was her mother, Norma Herr, a brilliant woman plagued for many years by schizophrenia.

Bartok discusses in detail how Norma was a child prodigy who seemed destined for greatness until the first signs of her mental illness became apparent at the age of nineteen. As Norma's mental state deteriorated, she calls her daughters incessantly, shows up at their jobs and residences, and threaten suicide if Myra and her sister, Rachel, didn't come back home with her.

A traumatic incident involving Norma compelled her daughters to change their names to avoid further embarrassing contact from their mother. Rachel Herr becomes Natalia Singer and Myra Herr becomes Mira Bartók (the last name taken after the Hungarian composer and pianist Béla Bartók).

While Ms. Bartók recovers from an injury sustained in a traumatic automobile accident, she had to once again learn to read, paint, and other tasks we often take for granted. As part of building her own "memory palace", Ms. Bartók attempts to reach out to Norma, who had become homeless and was living in a shelter before developing a terminal illness.

Once it's clear Norma is dying, Ms.Bartók and sister Natalia have an unlikely, yet touching, reconciliation with the mother they had taken great effort to cut from their lives years earlier when Norma's mental state became too much for either to handle. Through the journey to learn about her mother's life, Ms. Bartók discovers several of Norma's mementos - among them seventeen keys inside a sock.

The Memory Palace is a beautiful story of mother-daughter bonds, which at times, brought tears to my eyes. There were many instances that touched me as I read this book. It's a wonderful memoir which speaks from the heart without the ubiquitous sugar coating found in most topics of its kind. The Memory Palace is not a smooth road to travel, but this amazing memoir is one example that even in the worst of circumstances, reconciling with those we'd pushed away is the key in moving forward with our own lives.
★ ★ ★ ★ ★
brian kelly
I had never heard of a Memory Palace before and found that the title for this book fits perfectly. A Memory Palace is created by creating an Escher like space in your brain to link memories to pictures. Mira Bartok uses her mentally ill mother's belongings and journals to create a Palace and takes you through her childhood based on the objects of her mother that are found in a storage container. This memoir is probably one of the best I have ever read and I am amazed that the author keeps a sense of humor, honor and dignity while relating this tale.

Bartok's mother has suffered with schizophrenia for all of her life and after the author and her sister move out and her home is sold, she spirals downward into homelessness. No matter how much Mira and her sister try to get their mother help, it never works. This becomes so heartbreaking and the grief is evident and yet, Mira tries again and again. When that fails, the girls move away, leave no forwarding address and change their names to escape the nightmare their mother has become. They do reunite when her mother is on her death bed.

I really recommend this one and while it is a difficult read at times, it is worth the effort. I received this book from the publisher at no charge for my honest review.
★ ☆ ☆ ☆ ☆
thedendragon
I found this book very disturbing. Two so called adults who were so selfish about their own lives that they would go so far as to change their name, hide their addresses fron their mentally ill mother. Mental illness is just that, a ILLNESS. It is not a way of life that is chosen. At the end of Norma's (their mother) life they show up with gifts, call her mommy and cry! I would have been so upset that I would have thrown them out of the room. I would have also been so ashamed of my behavior I never would have told anyone, much less written a book. Makes you wonder which one of the three were mentally ill.
★ ★ ★ ★ ☆
herman
I probably would have never read The Memory Palace if my book group hadn't picked it. It was fascinating, compelling, and mildly depressing. It made me think about how much I have to be appreciative for, and how great I am doing as a mom, even when I sometimes doubt myself. The book was extremely thought provoking; I found myself putting it down and taking a few minutes to think about what I read often. It makes you think about how everyone has a story, people in a bad mood, or who are rude, or angry, may have an incredibly valid reason! You never know what anyone is going through. On the outside, most people in this memoir came off, because they tried so hard to, as "normal," when really their life was horrible. Great read.
★ ★ ★ ★ ★
preoccu
This is a lovely, lyric memoir about a woman recalling her childhood with a schizphrenic mother. It is pure poetry at times and Ms Bartok does a wonderful job of recreating her childhood and the perspective of mental illness in that landscape. As she struggles with her own issues surrounding a traumatic brain injury, she constructs a memory palace, replete with the imagery of her brilliant yet ill mother and other characters who helped her to survive this harrowing life. The author does not make the reader feel sorry for her;rather she uses her words to shed light on mental illness and the homelessness it often produces. Through her "Memory Palace" one is hopeful that she is healed and able to continue on her path in life. I look forward to her next endeavor.
★ ★ ★ ★ ★
brenton taylor
This book was so luscious to read. An amazing story, hard, but rich. Although the mother was a tough and challenging character, the author gave her dimensionality, room to want to understand her and appreciate some of her layers. Bartok presented her and her sister's stories with such compassion and grace. Everyone was given room to have a persona with relationships, thoughts, actions, complexity. I loved the combination of family history, art history, and travelogue. Mixed so much love and respect and honesty. It seems like a tricky balance for this story, but she handled it with just the right finesse. Thank you for the amazing reading experience. I want to read it again and will with my book group.
★ ★ ★ ★ ★
tika sofyan
Where am I? I am small and confused. Abandoned in a museum with only the eyes of Goya to console me. Who am I? I am young and ambitious. My hunger is sated by music, red wine and green olives in Cerreto. Where am I going? I am light-headed on a flight from Italy en route to the Balkans and ultimately a return to the U.S. What is going on? I am unwittingly forging art works, I am dodging the unsolicited ardor of a soldier in a foreign land, I am feeling the guilt of my decisions....

With each turn of the page in Mira Bartok's "The Memory Palace" I shift from reader in the comfort of my home, to traveler on a journey that spans the tenuous, yet resilient, terra incognita that is the relationship between mother and child.

In "The Memory Palace", generous insight and precise visual detail are guideposts that lead the reader into unchartered depths of familial relationships. Just when we feel our hearts bruised by the unpredictable blows of the author's mother,who has been diagnosed with schizophrenia, Bartok's original art works appear on the page to remind us that beauty exists in the world. That love is not absent of pain. That we will survive. That we will surpass survival.

Page by page, Bartok tells her life story and I feel frightened, elated, relieved. I experience the reprieve of escape, the intoxication of liberation, the weight of distance - both geographical and psychological.

Get your passports ready, Dear Readers, this memoir will take you to places you've never been. Leave room in your suitcases for the treasures you will acquire. Mira Bartok's "The Memory Palace" is a once in a life time expedition that should not be postponed.

Bon Voyage.
★ ★ ★ ★ ★
andrew maxwell
I loved this book. Even tho I am a fan of memoirs, this one is a cut above, it really stands out. It might sound like the book is a depressing story of Mira's life and how she overcame obstacles; however, it is so much more rich and vivid. The Memory Palace transports you to Mira's life. You can smell the coffee, you can hear the rain. You are in the Field Museum, in her loft apartment, walking the streets of Chicago and Cleveland. Never did I feel I was reading a sob story about "poor, poor me, no one cares, life stinks." Instead, I found myself in awe of Mira and her life. I did not want this book to end, but could not put it down and finished it in just a couple of days. What a wonderful read, very highly recommended.
★ ★ ★ ☆ ☆
sagira
Having spent time on the streets with the homeless I had a deeper sense of understanding what Mira Bartok was looking at when she viewed her mother's life on the street. However, I am NOT the daughter of a homeless woman, nor the daughter of a schizophrenic. Mira Bartok is both of these as well as the victim of a traumatic brain injury that has lingering effects on both motor skill and long term memory.

The Memory Palace is a memoir that depicts Mira's journey back to her mother after an intended exile by her sister Rachel and herself as a mechanism to get away from the destruction their mother would and could cause. However when word came that her mother was dying the familial bond was too strong and they both returned to rehash old memories.

The part that I found the most fascinating about this book was that she wove actual journal writings from her mother and snippets from their past and artwork from her recovery together to tell a complicated story of love, pain, misunderstanding and mental illness. I think that the most important thing to walk away from this book carrying is that no matter what the hand you are dealt with...family is family and they are yours... no matter what!

I don't believe in rehashing a story in a review, it's not my style. What I can tell you is this: The Memory Palace is well worth your time to read. It is smartly written and touches on facts of life that most of us don't want to think about. Ms. Bartok handles them well and with humor whenever possible. I often say we must play with the hand we are dealt. She certainly has done that, and her hand did not have any aces!

The Memory Palace by Mira Bartok
Simon and Schuster
302 pages

Brenda Youngerman, Author

Private Scars
Public Lies
Hidden Truths
Sorrowed Souls
Restored Hope
Disrupted Lives
★ ★ ★ ★ ★
niamh
'''''''''Mira Bartok's memoir The Memory Palace is simply that. Poetic prose meets the fascinatingly sad story of life with her schizophrenic yet brilliant mother, Norma.

But what makes this memoir so much richer than - say - The Glass Castle, with which one might immediately note surface similarities, is art. And music. And science. And musings on memory itself. And the solace of the natural world, however subtle and quotidian. Woven into the intense psycho-drama of a family that's clearly been dysfunctional for generations - Mira's grandfather's violent, belligerent outbursts certainly seem father to her mother's psychosis - is an homage to the saving grace of the inquisitive mind, the soul that cannot but open to appreciate the world's day to day wonders.

Illustrations and beautifully apt quotations deepen the resonance of each chapter, and Ms. Bartok's fluid - often luminous - and sensorily detailed prose hold the reader spellbound throughout. Norma's diary entries are tucked in the interstices between chapters - much as she herself cultivated a habit of tucking pictures behind pictures behind prose in her books and found objects - anchoring Mira's memories with evidence of both her mother's mental illness and her intellectual intensity. Even when details seem perhaps pedestrian, they offer illumination of Mira's inner world, so allied with each blade of grass, each sparrow she sketches, that one begins to understand their life-saving importance. This element of 'noticing as salvation', threaded throughout, helps us to see the omnipresence of cause for hope, the possibility of wholeness even in the midst of a particularly horrific childhood. And Bartok doesn't have to preach: she shows us that life is indeed in the details.

I highly recommend this uniquely rich and gripping memoir to all who love art and science and music and the natural world. You will find a kindred spirit here, and you will look at the drab details of your own world with renewed wonder, and at those you pass on the street, muttering to themselves, disheveled, ranting, with renewed compassion.
★ ★ ★ ★ ☆
kellie perleberg
Mira has spent most of her adult life hiding from her schizophrenic homeless mother when she gets a call through a friend that her mother is in the hospital dying of stomach cancer. When she finds a key to a storage locker that her mother rents, she finds artifacts from her childhood and memories start flooding back. With this memoir Mira has written a captivating story of a childhood filled with hope and fear. She reads from her mother's journals and opens the reader's eyes to what it is like to live in such a world. This is a book of love and forgiveness and finding truth. I recommend you keep a box of tissues close by.
★ ☆ ☆ ☆ ☆
debbie k
This book is really a disappointment. It is a rambling ridiculous repetitive account of her crazy mother chasing her and her sister all over the globe. This author can't possibly think this story is even remoting interesting, compelling or believable. It is silly and if I could get my $ back I would request it.

Save your $$. There are awesome books out there. But this is NOT one of them.
★ ★ ★ ★ ☆
sindhuja sagar
While this is a sad situation for children to grow up in. It shows that the life you live, is a choice you make. You can either make it good, or lay down and give up. I am glad to see these girls decided early on, to make the most of what they had. They showed us, out of despair can come greatness.
★ ★ ★ ★ ★
st expeditus
The Memory Palace is a touching real-life account of the battle of the author's ingenious mother who suffers from schizophrenia, as well as the author's own internal (and physical) battles. It is by far THE best memoir that I've ever read, staying with you longer after the last page is turned. All of the intricacies as well as the characters themselves are deeply complex and fascinating. This is one account that you won't soon forget!!
★ ★ ★ ★ ★
bilal
So much of Mira's story is familiar to me from my own life. My mother also suffered serious mental illness, as my brother and I have described in our own memoirs. Mira's descriptions of family life where therefore exceptionally real and familiar to me. I recommend this book highly to anyone who wonders what happens when madness takes over a house, especially for the kids who later become adults.
★ ★ ★ ★ ★
traci duckworth
I am a better person for having read this book. When I first picked it up and read the jacket, I thought to myself
"do I really want to put myself through this?" as it is difficult subject matter. I have to tell you it is beautiful and I am a better educated for having read it. The last paragraph made me cry and that's the only time I did. I loved it also because she's an artist and she holds on to a lot of guilt and it's not her fault. It is the fault of the disease. She is trying to live her own life and all she can think of if her mother's illness. I would highly recommend it. It is so rich.
★ ★ ★ ★ ★
sar0ny
What separates Bartok's memoir from all the rest is not only did she have compassion for her mother, who suffered from severe mental illness, but her descriptive writing style was as visual as "Cannery Row" by John Steinbeck. I really felt like I was a fly on the wall the from beginning to the end of this book. I found it amazing how Mira, being a creative artist was able to take a painstaking situation and create something positive, a memory palace, to help her with her brain injury she suffered in an auto accident. Thank you for sharing your memoir with all of who are lucky enough to have read it.
★ ★ ★ ★ ★
jen rohde
Finally a book that I can relate to. From the moment I picked up this book, I knew it had some strong connections to my childhood. Mira is such a remarkable women and how she handled her life struggles when growing up in such a dysfunctional family was incredible. She is an amazing women and if you befriend her on Facebook, she won't hesitate to answer you. GREAT BOOK!
★ ★ ☆ ☆ ☆
jeff gamblin
I really wanted to like this book. I was drawn in by the title and the suggestion that I would find an exploration, through personal experience, of the construction of memory. However, I found little to set this book apart from a substantial list of memoirs of parents with mental illness and and children left to cope with the ensuing family dysfunction. Bartok's use of her mother's journal entries does give the reader a vivid glimpse of the inner life of a person with schizophrenia and the fierce intelligence and promise that shines through the torment. In fact, the mother is a much more interesting character than the narrator daughter. I found myself skimming through entire long passages of Bartok's travels, observations of the natural world, and other loose threads that never served the central story, waiting for the mother to re-enter the picture. I stayed with the book until the end, hoping for satisfaction, but was mainly just relieved to be finished.
★ ★ ★ ☆ ☆
maricela ramirez
Following the plot line is excruciating. Fair sentence constructional ability, but the story never reaches a crescendo; It never builds. The events just go from one overly sensitive observation of an apparent event to another. Observations have no real purpose other than to indicate the author has a perception of whatever country she is in. So of her regarding mental health illness could have been developed, from her sister to her husband. But these illnesses were absent.
★ ★ ★ ★ ★
john lamb
I just finished reading Mira Bartok's memoir and felt compelled to write about my thoughts. In brief, this is a story of love, confusion, pain, separation, learning, forgiveness, and resolution, written in a beautifully poetic way that reads like a novel. It is dramatic and thoughtful, quiet and riveting, tearful and uplifting. Brava to Mira Bartok, whose words and artistic images throughout, have given new meaning to every homeless person I will encounter from now on. Ms. Bartok is a very brave woman to have faced the daunting task of writing this memoir.
★ ★ ★ ★ ★
nihal
I was completely captivated reading this amazing memoir. It made me laugh, and cry. There is an authenticity and poignancy to this story which resonates deeply. Mira Bartok's journey exploring her long and complicated relationship with her schizophrenic mother is full of life, humor and pathos. The real life story poetically expressed here is very dramatic and was for me, a page-turner. Throughout it all, a deep and abiding sense of the yearning and love that ties families together. Highly recommended.
★ ★ ★ ★ ★
philip
This is the most honest book I've read about having a parent with schizophrenia. It's a devastating read, but comforting all the same because someone else is living with the same soul searching questions.
★ ★ ★ ☆ ☆
tiffany zhang
I couldn't decide who I should feel sorry for - Mira or her mother. Written in a distracted tone and jumping from place to place, time to time. While some of the stories within the story were interesting, I didn't quite understand how it all fit together at times.
★ ☆ ☆ ☆ ☆
bhaskar
this book is just so tedious and labored and goes nowhere - i didn't finish it. i was expecting something like 'the glass castle' - that book moves the story along and i really loved those characters.
the memory palace is drudgery to read and i didn't like the author's 'voice' at all...
★ ★ ☆ ☆ ☆
stephan wintner
I almost gave this a 1 star, but I realize that this is someone's life--so I couldn't bring myself to do it. That said, I was very disappointed in this book. When I bought this book I thought it would be about the life of someone dealing with her mom who was schizophrenic . Ummm...very little insight of that life and more about the REST of her life. To clarify, do not buy this if you are intrigued by the schizophrenic mom!!! Also, I found the writing style to make for a more focused read. I know a lot of people love this book, but I just couldn't finish the last section. I read more than half...so I did give it a chance.
★ ★ ☆ ☆ ☆
amber swinford
After hearing about this book on the radio I was intrigued and was anxious to read it. I was expecting more of a insight as to how her and her sister dealt with her mothers illness and about their experiences, instead, I received small tidbits of their life with their mother and how her illness affected them. Instead, I received more on how the author used artwork, music and nature to mend the pieces of her life. I understand that she used her art as a means of excape of a crazy world, but I would have preferred to have read more about her emotions with dealing with a mentally challenged parent, how this effected her and the people around her and her relationships, and also how it effects her to this day. I've read up to page 85 and am not pleased with what I've read therefore, I don't believe that I will be reading any further. I was expecting more from this book and while I know that the author underwent a long journey and battle, I hope that her putting her memories out have helped her understand her relationship with her mother, however, it did not open me up to seeing that relationship.
★ ☆ ☆ ☆ ☆
elwing
I gave up listening to this book about 2/3 through. It's tedious and pointless. The author goes on and on about next to nothing, revealing so little of herself it's hard to care about her or her experiences. There's nothing deep, meaningful or real in this sad excuse for a memoir.
★ ☆ ☆ ☆ ☆
krystal
I was actually very interested in reading this book as I too have a mentally ill mother. But I couldn't even get into the 2nd chapter. It was all over the place and BORING! Thank goodness I didn't pay full price for this book and bought it 2nd hand... save your money folks!
★ ☆ ☆ ☆ ☆
moryma
I'm halfway through this book, and I cant stand to read anymore of her ramblings about herself! Here her mother is mentally ill and dying, and all she can talk about is how artistic she thinks she is. Nice fantasy, probably because the reality of abandoning your ill mother for 17 years doesn't fit the overly high opinion she has of herself. Dont waste your time or money on this book.
★ ☆ ☆ ☆ ☆
alan lacey
This book seemed to me to be a effort on behalf of the author to justify her wanton abandonment of her mother. Even as she received letters from her mother (in her 17 years of desertion) begging her to return home she chose to change her name and remain anonymous rather than help her. I hope the reader notices the use of quotation marks and italics; I hope they notice her age at the time of various remembrances; and most of all I hope the readers notice the subtle and constant use of self-appreciation.
Please Rate The Memory Palace: A Memoir