Sweet Dreams (Colorado Mountain)
By Kristen Ashley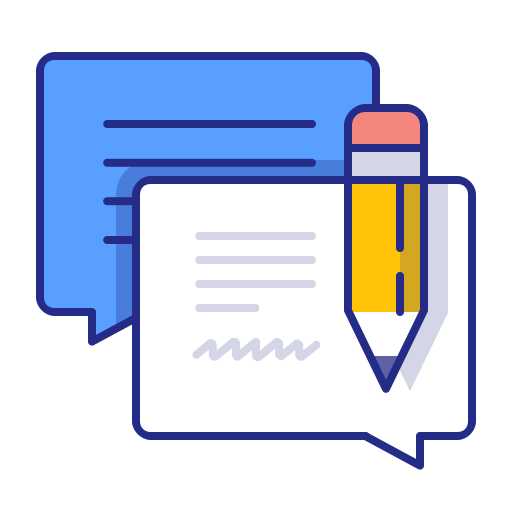 Total feedbacks: 166
★

★

★

★

★

★

★

★

★

☆

★

★

★

☆

☆

★

★

☆

☆

☆

★

☆

☆

☆

☆

Looking for Sweet Dreams (Colorado Mountain) in
PDF
? Check out Scribid.com

Audiobook
Check out Audiobooks.com
★ ★ ★ ★ ★
kristo
Absolutely loved reading this book. It was such an engaging read. Ms. Ashley is a wonderful writer. I am in my early forties, so I really connect to the age she give to the characters. I very much like that aspect for her books.
★ ★ ★ ★ ★
karen dixon
I haven't enjoyed a book this much for a long time. I get tired of reading stories featuring unflawed 20-30 something's. This book stood out for having more three dimensional characters that were more mature. Good plot too.
★ ★ ★ ★ ★
tinabot
I am so glad that I decided to read Sweet Dreams! This is the first book that I have read by Kristen Ashley and I must say I believe I have found a new favorite author. I love, love, love alpha males. Tate could growl in my ear anytime.

Typos and punctuation issues usually really bother me but I was so engrossed with the storyline that any that existed I found myself easily overlooking.

I loved all of the characters. I loved the vivid scenery descriptions. I loved everything about Sweet Dreams.
★ ★ ★ ★ ★
lisa james
SWEET DREAMS by Kristen Ashley.

ABOUT THE AUTHOR:
The author has been writing since before 2002 and had many books on her hard drive but never published. All of a sudden this year she published more than 20, and she's in process of finishing more. There are several different series. They are not the churning out one book per year at a publisher's request. These are things she felt like writing about - over the years. For a list of her books see her website at kristenashley net.

REVIEWER'S OPINION:
I really enjoyed this book, but it needed a good editor. There were a couple times the sequencing was out of order. For example, something happens on day one. The next chapter is titled "a month later," then the author switches back to day two, before the month later. Something similar to that happened elsewhere, for example talking about Monday, then Friday, then back to Wednesday. But it didn't really bother me. I could work with it because I liked the content. The result felt like someone was talking about one thing and then said Oh yeah and then this other thing happened before that. Because her content was so good, I was willing to accept the illogical time jumps.

There were a number of grammar errors and wrong word usage. For example "consider" should have been "considering." "All" should have been "I'll."

It's a long book, at least twice as long as most novels. I'm glad that some publisher isn't telling her to chop it down to 350 pages. I liked what she wrote. I wouldn't want to chop any of it.

Tate is such a jerk with the way he gives orders. But then he melts my heart with important things, his actions which show love. I was back and forth between being upset and melting. Yet I adored the guy. For example at 6746 "Which one are you?" I whispered. "What?" he asked. "Are you the good guy, the sweet guy who takes care of me or are you this guy who's kind of a jerk?" His answer was instantaneous. "I'm both those guys, babe. Your job is to get used to it." There it was, another order. Not even an ultimatum. Just, "get used to it."

There are a couple of wonderful scenes with Tate confronting Lauren's ex-husband.

So many books are popular due to a feisty heroine with witty dialogue. This has none of that. The dialogue here feels real. The characters are showing emotions, feelings, worries, friendship, caring. Almost every situation in this book has normalcy about it. It makes other books sound like they are trying too hard to be entertaining. This book is subtle. Maybe a fitting phrase would be "less is more."

This book is strong on character development and relationship development. A strength is showing feelings and thoughts through dialogue. The author did not use the "overused device" of pondering. I enjoyed the lack of "pondering." The author did a wonderful job developing many secondary characters.

There are many sex scenes, but they aren't long and drawn out with a lot of explicit details. Instead, they are brief, and they show emotion, love, desire, and hotness. There is a lot of swearing. So if the F and S words bother you, be warned.

STORY BRIEF:
Lauren's husband cheated on her for five years then divorced her. She quit her job as an executive and drove aimlessly for several months looking for a place to be. She stopped at a bar in Carnal, Colorado, saw a "waitress wanted" sign and applied for the job. She took a room at the local hotel. Tate is one of the bar owners. He works part time as a bartender and part time chasing criminals as a bounty hunter. When Tate first sees Lauren, he is angry at his co-owner for hiring her and calls Lauren a "sorry-ass, old, fat, suburban bitch." Lauren overhears this. It haunts her. She won't forget or forgive. Lauren is 42. Tate is 44. The bar is a biker bar. The town has a lot of bikers.

Some of the other characters:
Betty and Ned own the hotel and treat Lauren more like family than customer.
Shambala and Sunny are two hippies who own the coffee shop and are high most of the time. They too become close friends with Lauren.
Tate and Wood were best friends growing up but things happened causing a split.
Neeta is Wood's sister. She is married to Blake, but she has been cheating on Blake for years with Tate. She is wild, selfish, and bad in many ways.

DATA:
Kindle count story length: 16,920 (1006 KB). Swearing language: strong, including religious swear words. Sexual language: strong. Number of sex scenes: about 18. Setting: current day mostly Colorado, with some Indiana. Copyright: 2011. Genre: contemporary romance.
★ ★ ★ ★ ★
jenn anne
Ok, I admit she is becoming another one of my favorite authors. First, you can totally get immersed in her stories, she is so thorough in her story. The depth of her characters is amazing, you leave her story feeling as if you truly know them. And she has bad boys down to a fine art, making one wish men like that truly existed. I know this is suppose to be a review for this specific book(which I just finished reading), but have read about 4 of her books this last week, and my comments hold true for all of them. They are amazing!
★ ★ ★ ★ ★
isaac
I would recommend Sweet Dreams to anyone who enjoys reading a well-crafted book. I loved all the characters, the story, the conflict, the pacing and the HEA. It was a biker romance without extreme violence, degradation of women, indiscriminate and public displays of sex, or promotion of drugs and alcohol.
★ ★ ★ ★ ★
christopher garro
I loved that this book and I loved that the heroine and hero are over 40 years old. At first I didn't like the Hero and i enjoyed Lauren's story and how she found herself after Divorce, this has become my favourite book.
★ ★ ★ ★ ★
ruchira
I have read some of the new short stories that are the trend right now, so it was nice to read a full length book. The story is great about a divorcee and her new self discovery. Not only that but this story works in the serial killer which makes this story more than just a romance novel.
★ ★ ★ ★ ★
anne schira
I absolutely loved this book. Kristen Ashley is one of my favorite authors and I very much enjoyed the whole Colorado series. Definitely enjoyed the whole alpha male attitude going on. I've already recommended this book to all my friends
★ ★ ★ ★ ★
bridget coyle
I have now read every one of Kristen Ashley's books and have NEVER been disappointed. Sweet Dreams was the first book of hers that I read and it started me on a journey through a world of amazing stories and let me tell you amazing men. Wish there was a Tatum Jackson out there for every woman that's for sure. Kristen Ashley is so good at writing romance(sizzling romance) along side great story lines. There is always something to keep you reading besides great love and sex!!!!! You could begin your journey with her reading one of many, but this is a really good place to start. Trust me you will just keep reading and reading!!!
★ ★ ★ ★ ★
julia flath
I really need to see this book come to life on the big screen. I absolutely loved the characters. Yeah, the book needs a strong editor because there are errors, but the plot is fantastic, the characters are extremely well developed and it's just a really fun read.
★ ★ ★ ★ ★
mark johnson
5 stars for the utter wonder I felt while reading this book! It was filled with all kinds of win!!

Prepare to be gushed upon!!

I had never closed a book and then flipped it back to the beginning for a second read until now :) I have another third read planned within a month of my first reading. That may be one definition of obsession.

This is my first Kristen Ashley and I loved it (let me count the ways!!), so am currently hacking away at her back list... nom, nom, nom. I have a suspicion, however, that nothing will compare to Sweet Dreams *sigh*.

I highly recommend this book and urge you not to miss the forest for the trees in regard to the writing!

Yes, this is an indie author and yeah, she's got an amateur style and yep, there are lots of writing rules that are being broken (long, meandering sentences, "I-strain", and meandering paragraphs, etc.), but for this book I say, "Forget the rules"!

The style is totally fitting for this wonderful plot about the rule-breaking, completely socially inappropriate naughty boy hero, Tate, versus the oh-so-successful-and-rule-abiding-bad-guy, Brad (pronounced: Newman). The author also breaks the rules of the 350 magical wrap-up and gives us approximately *mumble, mumble, carry the one* 600 pages or more (!) of active dialog and ever-unfolding storyline. The author doesn't give us the hero with a heart of gold, no sirree! She gives us Tate who is such a jerk (!) that he badmouths our leading lady in a painful, rejecting way and I for one thoroughly enjoyed the grudge match that ensued! I luuuuuvved getting behind the heroine in those early scenes and seeing her hold her own against an arrogant and cold (although quite swoon-worthy) Tate. Even after our Hero becomes slightly more heroic, he continues to act like an ass and Lauren tells him at one point **spoiler quote**

"Tatum Jackson, you're lucky you're a smokin' hot, badass, biker, bounty hunter who looks good in jeans and is a good dad and I love you or you would seriously not be worth it."

**end spoiler quote**

Thank God I didn't miss any of this story due to what a publisher might do to it (yikes!). I found a comfort in the, streaming, detailed writing style the author used. It actually kept me oriented at all times and allowed me to truly get lost in the story. I never had to grope around in the dark, ever. Those details were the cream in my story latte! I even got to the point that if she hadn't mentioned what she was wearing, I went into bad stalker mode and wondered, "What are you wearing right now?"

Seriously, what trees?

I obsessively read this book and it still took me four days- this baby is huuuuge. I'm grinning just thinking about this reading experience. I chuckled and guffawed and I even cried (so rare!). I stopped a few times just to say aloud, "wow, this is good". I haven't done that since I read Ivory's "Beast"

I believe this story may have the best opening chapter I've read in a long, long time. Then it just gets better from there. As I said, I enjoyed the lead's initial grudge so much that I didn't want her to give it up. Well, eventually I wanted her to "give it up" :)

The lead (Lauren) was looking for "nothing special" just something "real". This story captures her journey and the paradox of it brilliantly. It's organic, utterly relatable, twisty-turny, revelatory, engrossing, and delightful. This was designated for my keeper shelf before I got through the first half!

The last third feels like a "harvest" and begins to bear fruit. I use that word because there are many secondary characters that have their own little story arcs. When one is used to reading fairly boilerplate romances, this felt decadent and was utterly satisfying. I was going to mention some secondary arcs for the sake of nostalgia, but once I got started, I had to stop because there were too many!

Even the side characters were integral and wonderfully portrayed. There were no throwaways and just thinking about them makes me happy *waves to Deke, Wendy, Ned and Betty, Pop and Stella, Twyla, and even Wanda at the Deluxe Home Store*. There's even more than I mentioned here and gosh darn it, I missed em' as soon as I closed the book!

There is an intimacy, a connectedness that Laurie develops with many, if not all, of the characters in the story and it added a soul-satisfying element to the experience for me as a reader. KA's writing is simply engaging. I too, was connected to Laurie and her story (so connected I didn't want to let go) and it made her story charming and magical for me. I am sounding like this is a wee fairy tale but it is not at all! It's got a raunchy, gritty surface and there's a lot of crass talk, but the sweet, yummy, hopeful, happy, frosting-in-the-middle shows through the whole time.

Things I Loved:

I loved that the author goofed around with the timeline. Some reviewers felt it was confusing or choppy, but I adored starting a scene with something rather teasing like, **big spoiler** Laurie gets a call from Wood and they make a plan for "later" (what!) and then goes back to explain for the reader's benefit that Tate's been gone a month with no word, and that all these interesting and surprising things occurred (shenanigans!) in the meantime which led to Wood and Laurie... you know, sort of, um... ** end major spoiler**. It made the narrative more interesting to me and has become a bit of a signature for KA. It might need a bit of improvement so as too never be confusing, but I like the device.

I loved how beautifully the author portrays that the golf-shirt-wearing, suburb-dwelling executive, ex-husband who had a nasty habit of chipping away at the heroine's self-image is exponentially more dangerous than the brash, volatile, politically incorrect, biker who drops the f-bomb anywhere, anytime, but would give his life for the woman he loves and for his family. The theme is repeated when Tate gives a beautiful explanation about the two kinds of women who "get under your skin".

I loved the themes of flowers, food, sleep, sweet dreams, and the evolution of Tate's house with its upgrades and improvements and décor. I enjoyed watching it turn from a "stuck in the past" bachelor pad to a dream home.

This is a book that begs for re-reads (like an investment that keeps giving). Re-reading this 1st person narrative changed the experience- to an omniscient one. It may not be true for all first person books, but in Sweet Dreams, a ton of information was revealed in the unfolding narrative so going back to the beginning and reading with all-knowing eyes made it a totally unique adventure.

Of course it isn't a perfect book. There are some conversations between the leads in which Lauren interrupts Tate like 10 times. I think the author tends toward long, sometimes meandering, one-sided dialog, and when Tate is doing that, some attempt for Lauren to get a word in edgewise is understandable, but yeesh, let's just say it was often, and a lot. There were times when it felt authentic and others times it pulled me out of the story and I stared at the writing.

I could have done without the typical plot-device/wrap-up at the end (let's just say, there's a serial killer on the loose, yada, yada, yada, HEA! I thought, this book was too good to resort to that and truly didn't need!. Oh well.

So yeah, if you're looking for a haiku or something, this isn't it.
★ ★ ★ ★ ★
jessica viskup
This was a long book but it kept my attention the entire time. I LOVE Tate and I appreciate that Laurie wasn't a whinny female. I would like to know what happened with Wood and his ex-wife he was a good guy wanted him to find someone. This book makes me want to find my own small town. I put this in my will read again book pile.
★ ★ ★ ☆ ☆
ashley kilback
I wanted to like this story. I really tried. I read it after seeing a recommendation for it on one of my favorite blog sites. The story line is pretty good. It has a little heartbreak, a lot of romance, drama and murder. But, I have to say, I understand Tate was all alpha male, but I hated the way he talked basically like a caveman. And if I had to hear Lauren say, "Sorry?" or "Um..." one more time, I was going to scream. I did love the way Tate babied Lauren. He was sweet to her a lot. But, all in all, it just wasn't my favorite.
★ ★ ★ ★ ★
tyler
Well well. This was my first book from Kristen Ashley. And im reading more from her. This book was great. Hot and not about a young girl about a 40 year old and still great sex!!! Loved it. I will read this one again.
★ ★ ★ ★ ☆
kimberly eisma
I really enjoyed the story of Laurie and Tate. It was wonderful to see how Laurie evolved from a scorned 42 yr old insecure divorcee to a confident biker babe with the hottest man in Carnal by her side. Yes, they had a rocky start. Actually, a $hi++y start if you ask me after Laurie over hears Tate saying very unkind things about her. It eventually gets straightened out and shortly after you find that Laurie's not the only one broken. Tate has his own world of problems to deal with. Eventually, they find that together they give each other strength to deal with all the drama that comes their way.

I do have to mention Laurie was a bit of a ditz. I found myself rolling my eyes many times because she was always responding to Tate with a "whispered" one word response. Or she would repeat his question back to him in a "whisper". Ugh!

As for Tate, well, he was no boy scout then I would remember that he was there for Laurie when she needed him the most. Sometimes I found myself wishing she would make him work harder in winning her over or leave him so he'll be more forthcoming with the truth, but then he would do something to make me overlook his high handed antics.

This is my second Kristen Ashley book and I'm still on the fence with her. I love her stories (the two I've read, at least.), the direction of it, the side characters, etc... However, I'm not too crazy about her style of writing.

1- For example, in At Peace, her in laws are at her door in present tense and then she goes into a looong explanation (about 50 pgs.) of the days leading up to her in laws visitation. Ms Ashley does that as well in Sweet Dreams, but not to that extent.

2- The stories are way too long. There are things in the book that DO NOT add anything to the story. Don't get me wrong, if it's a great story I wouldn't mind it going on for another 100 pages or so IF it's significant to the story as a whole. In the case of the two books, it does not.

3- The hero's nickname for the heroine. Buddy, Ace... REALLY? Ew... LOL!

4- This is a silly one, but I have to mention it because I know I'm not alone in this. The description of the heroine's clothing. I'm ok with the description part, but the style of the clothes seems to be dated, like 80s dated. LOL!

Overall I say, give Kristen Ashley a try. As you can see by her reviews, a lot of people love her books. Yes, there are some negatives, but you can't win'em all.
★ ★ ★ ★ ★
ghazi mahdi
This was my first read of this author. I'm not usually one to bother with leaving reviews, but I could barely tear myself away from this one! I stayed up until 1:30 in the morning reading. Wonderful characters and a wonderful love story with the perfect amount of steam.
★ ★ ★ ★ ★
patty ho
I absolutely LOVE Sweet Dreams! When I'm in a book funk it's my go to book. Ever time I reread it I find a passage that I didn't catch or it didn't touch me that certain way. This time it was "I wanna catch fire, honey, and only you can bring that out for me."
★ ★ ★ ★ ★
anna landers
Apart from the Rock Chick Series, this is one of my favorite Kristen Ashley's books so far. And I am on a mission: I am reading them all! Story line + characters = all good! Thank you for the great stories. Please keep them coming...
★ ★ ★ ★ ★
plaxnor
This was my first Kristen Ashley book and I loved every single page.
Second chance love story have never been this interesting, funny, compelling and unique like in sweet dreams. Rounded characters, mega strong alpha male a seriously chick with attitude and many others characters made the journey to Carnal a total sweet lecture. I love this author.!
★ ★ ★ ★ ★
elizabeth thomison
I am glad I found this book. It was different and kept me up all night trying to read it. I loved the length, felt like I was getting so much story for my money. The love story between Tate and Lauren was amazing with the right mix of attitude, love, alpha man, and kick butt heroine. I enjoyed it and have re-read my favorite parts many times.
★ ★ ★ ★ ☆
mehdi parhizi
This is my first experience with Kristen Ashley and it was a very good introduction.

If this had been a crisper novel and by that I mean a novel that didn't have as many irritations for me, I would have rated this 5 stars, easily. The story was very good, it held my interest and I was enjoying seeing everything unfold.

Tate...he is so frustrating but at the same time I actually kinda like him. He drives me nuts with interrupting Laurie so often. He rarely lets her finish a sentence. But his protectiveness and possessiveness of her makes me melt. So it's this weird mix of I want to jump him myself but smack him on the back of the head frequently.

Despite my enjoyment of this book, as other people have mentioned, there were some problems that drive me bonkers.

Laurie almost always says 'Sorry?' when someone asks her a question or says something to her. If KA had erased 90% of those it wouldn't have bothered me. But there was one page where it was there at least 6 times. I'm not an editor, in fact I would recommend not having me as an editor, but even I could figure out that the constant 'sorry?'s' weren't a good idea.

Another issue, nobody really seeemed the age that the narrative said they were. It's said that Laurie, Tate, Neeta, and a few others are in their forties. I found that hard to believe. Laurie and Tate both acted/thought like they were in their twenties or younger sometimes. While Neeta and her posse acted like high schoolers. And it's weird, I didn't get a mature-ness from either Laurie or Tate. Now I don't want them to be stuffy or unable to have any fun but I think there is a certain adult mentality that needs to come out sometimes that I didn't get from them. Jonas on the other hand seemed older than 10. That I didn't have too much of an issue with though because he had seen a lot and I'm sure it caused him to grow up quicker.

I know that there were a couple of other things I wanted to mention but at the moment it's not coming to me. I'll add them in if I remember to later.

Overall though I recommend reading this, it's fun, it's a story that you can become engrossed in and I will definitely be getting more Kristen Ashley books in the future.
★ ★ ★ ★ ★
kaila bryant
I started reading Kristen Ashley books starting with this book, "Sweet Dreams", which was recommended on a romance forum. I fell in love with Tate, the hero; even though he got off to a somewhat rocky start with the heroine, Lauren, he totally made up for it in spades. If you enjoy hot alpha male heroes who aren't afraid to be tender to their women, if you like your H/h to have a little age and life experience on them (which I think makes them hotter), spicy hot love scenes, and danger from a serial killer thrown in, you will love this book, too.
I have gone on to read every book available that Kristen has written, and while some I've enjoyed some better than others, I have NEVER been disappointed in any of them, or regretted buying one. I saw some reviews on here critiquing Kristen's writing style, lack of editing, etc. I will answer that by saying this: she has a writing style all her own, a voice you will recognize after reading one or more of her books that is unique and that I personally LOVE, and is the REASON I keep buying her books! Are there some grammatical flaws or editing errors? Yes. Does it take away from my enjoyment of the story? No! Personally, I'm a little fearful of what a publishing house would do to the story, what they would take away or change, so I'm quite happy that Kristen self-publishes.
Anyway, as a romance writer, Kristen is my favorite, and "Sweet Dreams" is my favorite book. Since I have now read it three times I can definitely say I highly recommend it!
★ ★ ★ ☆ ☆
aundrea
I love KA's books. Her editing leaves a lot to be desired and sometimes her alpha's are a little too crude for my taste (although I do like Alpha's) but Ashley is a great story teller. The depth of her characters and the way this is shown in dialogue always amazes me--no cardboard characters here. Don't expect sweet words from the H (hero)in a KA novel, though. Here, as usually is the case in KA's books, the H speaks of their sexual encounters using the four letter "F' word (the store won't let me use it though), rather than "making love." One way KA ups the sexual tension is by having the H push the h past her usual sexual comfort zone, though we see only limited details of that. No S&M scenes here. But the passion is always intense and the sex is always hot.

Sweet Dreams is a little darker and less upbeat than some of KA's other novels. Torture, rape, grisly murders, child abuse and neglect, alcohol addiction and its fallout--all can be found in this novel. Not surprisingly, then, it contained less humor than some of her earlier stories---and I missed that more humorous bent. In addition, I thought this one didn't have quite enough action and instead spent a little too much time on showing us the couple's relationship after they get together. I skipped over quite a bit of this part--and skipping is something I rarely do in a KA novel. So, I liked this one less well than say, Rock Chick or Mystery Man.
★ ★ ★ ★ ☆
steffie
This book pretty much follows the same formula as The Gamble. Lauren is a 42 year old recently divorced woman who is wandering the country trying to find herself as she copes with end of her 10 year marriage to a man who cheated on her with her best friend for the past 5 years of her marriage. She stumbles upon the town of Carnal, Colorado and decides that Carnal feels like the right place to start over and heal. She quickly makes friends with the townspeople, especially after securing a job in the local bar "Bubba's". Although she grew up on a farm in Indianapolis, her life with her husband in Phoenix, AZ was upscale, and while she is completely unpretentious, she doesn't quite fit in to the small biker town culture ....at first. Her love interest is Tatum (Tate) Jackson, part owner of the bar she waitresses at, as well as a former football star, ex-cop and current bounty hunter. While Lauren is learning to channel her inner biker babe and exploring her relationship with Tate, there is a serial rapist/killer on the loose, and his attacks seem to be escalating. Additionally, Lauren has to deal with Tate's wild and self-destructive ex-girlfriend Neeta. There are some interesting supporting characters, such as Shambles and Sunny, the hippie couple who own the coffee shop "La La Land", as well as some of the regular bar patrons and the locals.

There is definitely a formula at work here. Here are a few similarities between between the first two books of the Mountain Man series:

Lauren is automatically given a nickname "Ace", similar to Nina's "Duchess"
There is a murder mystery thread that continues on throughout the length of each book, culminating in an "aha" moment. I was able to narrow down the culprit to a few characters early on by applying the same formula from the first book, although I won't say I knew exactly who it was all along.
Max and Tate are both the quintessential Alpha males who immediately claim their women.
Lauren and Nina are both running away from broken relationships, and both of their exes try to track them down and get them back. They are a bit older than your typical romance leads (36, 42) and have no idea how special or beautiful they are.
Both protagonists seem to have many talents, ie cooking, baking, getting people to open up and share their feelings, easily gaining trust, make friends immediately, intelligent, great hair, etc. Both women were also very successful in their former lives (attorney, executive).
Arguments over who will pay for what because the women seemed to be more financially successful.
I could keep going......

I love Alpha males, so I liked Tate's character, however, I'm not big into biker guys or beards. It was difficult sometimes to visualize Tate's attractiveness, even though I was reading how gorgeous and irresistible he was. Not saying that beards can't be attractive (and he was clean shaven some of the time), just saying they don't really do it for me. Actually, it was difficult for me to really visualize what Lauren or Tate looked like at times, which took away some of the chemistry for me. I would get pieces of images (great legs, hair color, etc), but I couldn't seem to put them all together to form a complete mental picture. I actually preferred Max from The Gamble over Tate in terms of personal attractiveness, but I'm sure I would take either one if ever given the option. In fact, given the success of Nina and Lauren, I've been considering breezing into a small Colorado town and finding my providential mountain man who is going to fix me, boss me around, and give me the best sex of my life.

Lauren's character was not quite as endearing to me as Nina's was, (not that I was super attached to Nina), and she was a bit annoying at times with her whiny dialogue and inability to finish a sentence, but overall she played her role of the 'nurturing caretaker who doesn't know how special she is' part pretty well. I liked how she was with Jonas and that she wasn't the typical 'perfect body' heroine.

What I did not like about this book was pretty much what I disliked about The Gamble. There was some awkward sentence structuring at times that made some passages difficult to read. Also, the editing could definitely be improved. There was still the repetitive use of what I will call 'name dialogue' in the book (that probably could have cut a significant number of pages off of the book if even some of this type of dialogue were removed). I'm guessing that this may be a staple in Kristen Ashley Books.

The scenes go something like this:
Tate-
blah blah blah
But Tate-
blah blah blah
Tate!
(repeat)

That type of dialogue occurs on almost every other page. I just wanted Lauren to finish her damn sentence or make her point already! (I noticed that the women in both books always seem to give in when this type of dialogue happens, since for some reason the men are always right and better able to formulate and get to the point of their arguments. I found this to be odd since Nina was a lawyer and Lauren was an HR executive, but whatever.)

The epilogue of Sweet Dreams wasn't quite as good as that of The Gamble, but it closes things nicely. The good thing about these Kristen Ashley books are that they are lengthy, so you feel like you really spend time with the characters. I feel content when I finish reading Kristen Ashley's books because I feel like the romances and stories develop and then wind down, without feeling the need for trilogies (not that I haven't read some great trilogies). Instead of breaking a story into three different books, she puts it into one book, and I feel more satisfied with the story ending and able to move on to other books and characters that way.

A nice added touch were the few references to characters and places that connected the two books in the series, such as how Nina Maxwell from The Gamble is Tate's lawyer, and also how Bubba gets a construction job with Nina's husband Holden Maxwell. There is also a mention of Tate and Lauren celebrating with dinner at the Rooster. Every time I heard Gnaw Bone mentioned, I felt a nice sense of familiarity and recognition.

While there is a formula being applied here, I didn't really mind it. I wasn't really looking to be shocked with crazy plot twists and hardcore murder mystery drama. The climax of the murder mystery fell a bit short for me because it happened very quickly and I wasn't left in suspense for very long. Nonetheless, I knew I was reading a romance, and as long as there is chemistry, a somewhat believable progression of romantic feelings, a decent storyline (interesting is always a plus), an attractive Alpha male, and a female lead who doesn't make me want to slap her across the head for being too weak/desperate/clueless/whiny, I'm good to go. This story had all of those things, so I'll most likely check out Lady Luck, the third book in the series.
★ ★ ★ ☆ ☆
jason brehm
This book had a really good storyline but at times I found the character of Lauren a bit annoying. Nearly every time someone spoke to her she replied with "sorry?". It was used far too many times throughout the book and eventually made me think she was a bit painful. There were also times when Tate was being so deep I couldn't really understand what he was trying to say. I enjoyed the book even though at times I found the main characters a bit weird.
★ ★ ★ ★ ★
glen goldsmith
This was the first Kristen Ashley book that I read. It was wonderful. It made me laugh out loud as well as cry and a book doesn't often do that to me. I've read it twice since May and I think it is probably my favorite one by Kristen so far. Still have to get to the Rock Chick series and that's what coming when I'm off on vacation in a week. If you haven't read any Kristen Ashley check this one out first cause it was a great one.
★ ★ ★ ★ ☆
matthew murphy
Who doesn't love a hot, sexy biker man! I loved the characters and the story. I had a hard time liking Tate in the beginning after his "comments" he makes about Lauren, but then he kind of growed on me. I loved that Lauren was a "stand-up for herself" kind of girl! Great book, great story. Long book, but definitely worth the read.
★ ★ ★ ★ ★
ann rufo
Colorado Mountain Series is one of my favorite series. Ashley captures and create emotionally real characters that touches your heart. I cried, laugh, and even wish that there are men out there like the heroes in these stories.
If you are looking for a book that will make you cry, laugh, hot and sweaty....this is the book for you.
★ ★ ★ ★ ☆
lilith
I liked this book because it had more of a story than Motorcycle Man. Custody battle, serial killer and such. This was almost like a Cinderella story. Her ex dumped her, she finds herself and a new man then the ex comes back wanting her. I love those kinds of stories. It didn't hook me like Motorcycle Man, but was still a great read!
★ ★ ★ ★ ☆
czar
I'm glad I decided to read Sweet Dreams. Ms. Ashley creates towns and people that come to mean something to me. I like her writing style, for the most part, and enjoy her plots.

Having said that, I do have a problem with cookie-cutter books, and I feel, sometimes, that's what Ms. Ashley resorts to. For example, in Sweet Dreams, there were times I could have transplanted Knight (From the book, Knight, (The Unfinished Hero Series)) for Tate and I would have gotten the same read. This holds true for many of her Rock Chick books. Her first book was fantastic, laugh out loud funny, but her subsequent books were interchangeable. To me, that is just not right.

Either the author is lazy which, in most cases, I don't find true about authors, or scared to branch out into another format, which doesn't seem to apply to Ms. Ashley. So, what gives? Why is that once I start reading one of her series, the second, third, et. cetera, books, all seem transposable?

I can't fault the writing...it's too good. I can't fault the plots...they keep me hooked, even if a few of them end a bit too conveniently, and I can't fault the worlds created...they're too good. So I send my question out to Ms. Ashley.

Why do you continually use the same stories, just changing the names and locations?

I will still read more of Ms. Ashley's books, until such a time I find that they are ALL the same. Then, I will move on to another author who doesn't fall prey to this syndrome.
★ ★ ☆ ☆ ☆
rj1bhm
What I hated: This is a KA book, so I knew that going into it, the H was going to be a complete alpha and the h a little door mat-ish. I mentally prepared myself for it but I still could not believe what a jerk this H was. This h went from being in a relationship where one man treated her badly to another relationship where the man treated her badly, just in a different manner. The H would say unbelievably mean things to her and then she is just expected to get over it. There is a scene in the book that sums it up:

"I was a d**k," he stated.
"Yes, you were."
"I admitted it. Now stop bein' pi**ed."
"And what?" I asked. "You just get to be a d**k and then admit it and I have to get over it?"
He grinned and answered, "Yeah."

I'll save you the trouble; she forgives him and takes him back over and over again no matter what he says to her. The "magical pen" saves the day over and over again. In the h words, "I knew at that moment there would be times when he'd be a jerk and that was all he'd ever have to do." So basically, he could treat her as badly as he wanted and all he had to do was just admit it and all would be well. We all have bad days but it annoyed me that the H says that him being an alpha-hole is just who he is and she has to expect the fact that he will say cruel things to her and she has to learn to take it. There was a constant and blatant disregard of the h feelings throughout the book and she eventually learns to just "shake it off" just as she learned to put up with her ex-husband that treated her badly and left her for her BFF. The other thing that bothered me was this author's ability of making the wronged person appear to be the offender. That is definitely seen over and over again in this story.

What I liked: All the characters are well developed and I liked the serial killer story. I am not normally too much into these types of stories but it was told in a way that the readers become emotionally invested in the resolution of the killer's identity.

This author is a good story teller but I am always afraid to pick up her stories because I know she tends to write H that are alpha-holes not just alphas. I wish her h were written to be a lot stronger than they are because then she would be an auto-buy for me.
★ ★ ★ ☆ ☆
jeanette
I struggled with writing this review because I loved the characters and the story so much.
But at the end of the day what ruined the experience for me was the grammar or lack thereof.
Short choppy sentences, repetitive text, incorrect spelling and punctuation.
Had to put the book down after an hour as I was getting a headache trying to decipher what the author meant.

Recommend it be withdrawn from sale and re-edited.

Will happily read author's other works if they have been appropriately edited.
★ ★ ★ ★ ★
roselle papas
Let me just say, this book gives new meaning to "worth the money"! I love love love long books and i have never ever gotten into a book so deeply and not finished it in a day, but i started this one at 9pm and had to put it down at 230am only halfway through because i was dead tired. This is an amazingly written and well edited story with the most in depth secondary characters (and i mean most in quantitative and qualitative terms, i mean, she created a WHOLE TOWN) i have ever had the absolute pleasure of reading! BUY IT NOW! YOU WONT REGRET! im starting on the rest of her collection next.
★ ★ ★ ★ ★
kimberly mcguire
I was hesitant to buy this book at first, because I've heard mixed reviews on the romance discussion. But then I took a chance and I'm glad I did!!!
For me, Sweet Dreams is so much better than Rock Chick. I feel that Rock Chick is not as heavy on the romance as Sweet Dreams.
There is a mystery plot in Sweet Dreams, yes, but the romance is still the hero of this book. I find that when I read Rock Chick, I would skip parts that doesn't add to the romance between the H and h, it just does not interest me.
But with Sweet Dreams, even the mystery plot is fascinating, and it helps to strengthen the relationship between characters.

And Tate, oh gosh, he is an alpha, macho, badass male (to quote Laurie) that I would love to get my hands on lol, he's harsh, sometimes he has no tact, he put his foot in his mouth, he pissed the heroine off, and yet you still can't get enough of him. Because there is so much more to him than just a tough, badass biker. He's also possessive, jealous, protective, and he loves fiercely.
And I'm not just in love with Tate, I'm in love with Laurie, Jonas, Pop, Wood, Krysta, Sunny, Shambles, all together, a wonderful set of characters in Carnal.

All I can say is, give this book a chance :) join the ride with Laurie in finding her inner biker babe and finding her "something special"
★ ★ ★ ★ ★
jen paton
I had never heard of this author before last Saturday (it's Monday now). I was just looking for something to read in the Kindle store and I stumbled across "Sweet Dreams". I bought it because EVERY SINGLE REVIEWER gave it 5 stars; there wasn't even one 4-star review. So I decided to give it a try. Thank you, God! I figured I'd get a good 2 or 3 hours of reading and then get back to my Saturday to-do list. Well, I went into a reading haze the likes of which I have not had since high school.

I started reading at about 2:30 pm on Saturday and didn't stop until about 1:40 am on Sunday morning. Then I HAD to sleep and the only reason I put my Kindle down was because my eyes were starting to cross from sleepiness and I didn't want to miss 1 single thing or speed-read...I wanted to savour every word. I woke up at 6 am on Sunday and went right back into the book and finished at about 10 am. Then I went right back into the Kindle store and found another Kristen Ashely book ("Wild Man") and checked out of the real world for Sunday too. I'd still be in Kristen-land if I didn't have to go to work today.

BUY THIS BOOK! This author gives us our money's worth with this book. I can't remember the last time I found a great book like this that gave me SO MUCH...length, excellent character development, time! The author spent a lot of time showing us these people's lives, and it wasn't all analysis of what was happening in the characters' mind; stuff was happening along with the analysis. Also, the suspense part of things does not overshadow the excellent romance story. I can't remember the last book I ready where my heart melted AND I laughed out loud. Warning though...if you have a problem with alpha males or curse words, you'll have a problem with this book because both abound. However, the women in the story are strong and love their men, and the men adore their women. No wimpy women or pansy men to be found in this book.

Did I say it already?...BUY THIS BOOK!!!
★ ★ ★ ★ ★
gerald kinro
I never wrote a review before but after neglecting life for the past 2 wks to read her books, I had to do it. I am obsessed with KA's style and subjects. Her stories feel real.... Like I'm reading my own journal..... Unfortunately w/o hot, hot alpha males :-) her books are long so she's able to explore a lot and it makes for a superb ride. Pick one up and u will not be disappointed in the least!
★ ★ ★ ★ ★
timo janse de vries
Love ALL Kristen Ashley's books! Most authors can't pull off first person writing, but Ms. Ashley certainly has a nack. After reading her books the store recommends Fifty Shades of Grey. They have nothing in common. I think I'll stick with KA's writing.
★ ★ ★ ☆ ☆
thilina rajapakshe
I started out liking this book, but it just seemed to go on forever! I just want to finish it and be done. I enjoy romance books and the occasional descriptions of hot sex. But come on! That is all they did and the author went on and on describing every detail of every sexual encounter they had. The storyline about the serial killer just seemed left behind about half way through the book. And as other have said the editing is horrible.
★ ★ ★ ★ ★
amara
Fell in love with Tate! Who wouldn't love someone who is hot, strong, protective, loyal....the list goes on and on but I think the slightly (cough) controlling actions and words are what did it for me.
★ ★ ★ ★ ★
will van heerden
I have just finished reading all of the Colorado Mountain Series and I'm ready for more!! I think Sweet Dreams was my favorite but they were all wonderful. The fact that all the stories are very long means you walk away feeling like you know the characters and were part of the emotion. This is a must read series with lots of romance and the perfect amount of mystery!! I want to move to Carnal... like now!!
★ ★ ★ ★ ★
barb vasos
L-O-V-E-D it. 6 stars (yea, that good!). Tate Jackson is THE ultimate alpha of any I've read this year: gruff with a bit of a temper, protective, possessive, hot and sexy. I loved Tate and Lauren together. I adored the side characters, and the town. Great emotional development for the H/H. Just when it would seem Tate was being seriously controlling, he'd explain his feelings and it would be an "awwwww" moment and he'd completely redeem himself. A bit of a mystery thrown in, romantic drama, great dialogue, some laughs and an all around good time. LOL - some of things Tate says are a scream. Having read it on kindle I'm not sure of the page length, it seemed like a long story, which IMO was fantastic because I didn't want this bk to end. As soon as I finished it, I immediately started re-reading it. Can't get enough of Tatum Jackson.
★ ★ ★ ★ ★
shannon mandel
Found this title on a kindle discussion forum and decided to go for it. Am I glad I did. I thought it was one of the best books I have read this year - and I read a lot. It is a very long book so great value for money. The main characters of Tate and Laurie were great - real alpha male - yummy - although some of the stuff he got away with would have the women's libbers up in arms. Still it is only fiction and Tate can treat me like that any time.... Peppered with bad language throughout but I thought that only added to Tate's character. Highly recommend this and have already downloaded Lady Luck.
★ ★ ★ ★ ☆
rana alattereh
Love Kristen Ashely's books. The only reson I gave this a 4 star is for the length. I feel the book would be better if it could be wrapped up sooner. Towards the end it seems to get a bit drawn out and looses the reader.
★ ★ ★ ★ ★
robert tomoguchi
I read books constantly, so it takes a really good book for me to be impressed. With that being said I can easily say this book rates right up there in my top ten if not five fav reads. So worth the buy!
★ ☆ ☆ ☆ ☆
melee farr
Wow, this is a really bad book! I liked the very beginning and was able to put aside the dreadful writing cause I liked the premise of starting over and the town of Carnal sounded interesting and perhaps not as "sweet" as other small towns in these types of novels. But by the time I got to 50% the book had turned into lots of work and felt endless. Others have written some solid arguments about how bad this book is, I agree with all of them. My main problems with this story were: 1.The constant message that "no means yes" -- that is crazy and dangerous and just NOT okay. 2. The practically abusive hero (In real life, I recommend moving away quickly from anyone that controlling -- it cannot end well) and the doormat heroine. Lauren started out strong and feisty and then quickly degenerated into an inarticulate, self-doubting mess. Not romantic! 3. The mind-boggling conversations in which the "hero" talks about excruciating details of their sex life, characterizing the heroine's "abilities" with her mouth and other such details -- IN PUBLIC to anyone who could hear. Seriously? It was vulgar beyond belief and made the hero so low class that I couldn't bear it anymore! No woman I know would tolerate this type of thing. 4. The frequent dialog sequences where all the heroine can get out is "um" while the hero talks over her. Made me want to smack them both. 5. The bad writing. I am able to overlook unpolished writing if the story is good but every message conveyed in this book is just dreadful and the bad grammar and punctuation, etc. just grated that much more. 6. The figuring out who the rapist was, was almost laughable. Seriously, the hero never looked in his own neighborhood??
In all, I recommend passing on this hot mess: badly written low class characters conveying harmful messages to women. Ugh.
★ ★ ★ ☆ ☆
jennie lanz
Another good, hot Alpha read but with sentiment and heart. I have to say that I love the story surrounding Tate & Lauren more than anything. There were things here that were touching. A bit scary and I must admit one unpredictable climax. Caught me off guard. I love Tate and I hated him too. Lauren was, I'm not sure how I feel about her really. I didn't dislike her character, but there was nothing really there for me to make me say I really like her either.

But this was a good read. Gripping. But the pairing with Tate & Lauren I felt, could have been hotter.
★ ★ ★ ★ ★
asmaa elwany
Sweet Dreams by Kristen Ashley was an absolutely amazing read! I was so engrossed in the book I couldn't put it down and have already recommended it to all my friends. Definitely a book to read if you love bad boy bikers who are simply perfect alpha males!!!!

Check out my full review on my blog (It does contain a few spoilers)....
[..]
★ ☆ ☆ ☆ ☆
dramasister
I chose to read this book because of all the high reviews and the story of an older woman's journey to figure her life out after her husband cheats on her sounded interesting. After reading most of it, I don't get the appeal of the characters. Lauren lacks any common sense about her safety and doesn't appear to have a voice when it comes to her relationship with Tate. He is disrespectful towards her in his comments and his attitude. I just couldn't finish it.
★ ★ ★ ☆ ☆
jaclyn
THE PLOT(ish):
Lauren Grahame is looking to find herself. She's over 40, divorced, jobless and overweight. Enter the town of Carnal, Colorado, a job as a waitress in a biker bar and a sexy new boss, Tatum Jackson. Life may not turn out how Laruen expected, but she's sure gonna enjoy the ride!

THE GOOD:
1. Older characters. I read a lot of romance, and this one of the few romances with an older couple having hot sex and lots of it. Thank god for someone who steps outside the box!

2. Interesting premise. How great to have someone step off the beaten path and reinvent herself as a biker babe!

3. Plot twists. Okay, this isn't Shakespeare or Ludlum or even J.K. Rowling. But it does deviate from our usual romance boilerplate, and that's awesome.

THE BAD:
It has to be said. This book needs an editor, pronto. It should never have been published in its current incarnation. The run on sentences, the repetitious dialogue, the superfluous description, the mistakes in punctuation...ugh. The book was thousands of words too long.

THE BOTTOM LINE:
If you like romance books and you read a lot of them, the bad writing won't bother you. If you like well written fiction, you probably won't be able to finish this.
★ ☆ ☆ ☆ ☆
raul
I could not finish this series of books because of the foul language. Sadly I bought the whole series without knowing. the store should have noted the language content and the explicit sexual content. Will not be buying anything else from this author.
★ ☆ ☆ ☆ ☆
rusty
I'm not going to write a book to review the book, but I have to say two specific things.

1. Tate is a complete a$$! Heroes in books are supposed to be wonderful and loving and think only of the heroine they love. Not monstrous creeps who are rude, coarse, and disrespectful of he one they supposedly love. The incredible lack of concern he has for Lauren's needs and feelings was disgusting. And her lack of self respect was pathetic.

2. WOW was this book long! The beginning was entertaining. You know how, when you are into a book on your kindle, and you check out to see how far along you are, and get sad to see that it is going by way to fast? Yeah, that never happened with this book, at least not after the first hour of reading.

Many people complain about Ms. Ashley's writing style. That didn't particularly bother me. But boy oh boy do I miss the Rock Chicks. This series is bad.
★ ★ ★ ★ ★
noor dee
This book was awesome. It was one of those books that is sooooo good that when I finished reading it I went back and started over again! It also a story that stays with you and you don't want it to end. Definately a going on the reread shelf! Take a chance on this book -- you won't be sorry!
★ ☆ ☆ ☆ ☆
kristina gomez
HORRIBLE!! I loved the first one in this series. This one is beyond horrible. I don't have a problem with foul language, or sizzling sex scenes. But every single paragraph is one or the other or both. The main character is raped repeatedly, and doesn't even realize it. She is beaten down mentally as well. I read about half of the book hoping it would get better but it never did. I am to going to try the third in the series in hopes that this one was an anomaly.
★ ☆ ☆ ☆ ☆
bruna martinuzzi
I liked the beginning of this book because I found the h's story compelling and the conflict between H and h exciting. But once they became a couple, the h lost her sass and grit. This writer loves to pile on the sweetness so much, it becomes not only unbelievable but sickening. I hate the way the h calls the H and his son "baby", almost every remark. What self-respecting 10-year-old boy would put up with being called "baby"? Her relationship with his son is laughably ridiculous because they INSTANTLY become deeply bonded without any problems or his acting out. The writer explains this by saying the son is a miniature of his father - like he's his father's clone. When his mother is murdered, the boy rejects his father but dives into the h's arms. And he's only known her for a few weeks. Puh-leeze! That is so phony! Somehow, Laurie is portrayed as being perfect - everyone LOVES her. It just gets sickening, the way the characters are caricatures, not real or deep or realistic. I think the problem is that the writer herself is shallow and immature, so she creates characters that a 13-year-old would create. I've read more recent books of hers and these faults just completely take over. "Breathe" actually made me gag, it was so cloyingly sweet and contrived and trying to be so overly cute and funny. I won't be reading anything of hers that she writes from now on. If "Breathe" were food, it'd be a can of Spam with a bottle of corn syrup poured over it, plus a cup of artificial sweetener, plus 3 bags of broken candy bars heaped on top, plus a jar of Fluff... You get the idea. With "Sweet Dreams", the 1st part is fine, but then the rest goes the same sickening, overly sweet route. What is shocking is how many people are swallowing this tripe and loving it! The formula is so transparent - the writer always seems to bring in children as characters in order to pull on the heartstrings and show the h as being so gosh darn loving. But her cardinal sin is that, in "Sweet Dreams", she has the H say that the h is second in his love. His son is 1st. Sacrilege! In "Breathe", a H from another book (a mixed race guy who was wrongfully imprisoned) says that he loves his wife but his baby girl is everything. Again, that is anti-romance! I hope readers start waking up to this writer's manipulative style. Her tear-jerking is so fundamentally phony and dishonest.
★ ☆ ☆ ☆ ☆
dhwani
I was greatly disappointed with this book. I don't like graphic murder and I feel like I was blindsided. A few chapters in there was a gruesome murder and it was talked about in detail. I pre-ordered this book because I enjoyed Book one and it a couple or weeks before I started to read the book. I would have returned it for a refund but it was too late for that. No more Kristen Ashley books for me.
★ ★ ☆ ☆ ☆
bessie
I bought this book because someone recommended it on one of the discussion boards and it has very good reviews. I had pretty high expectations and to be honest, I did enjoy the 1st quarter of this book. However, as I read on, the heroine's character started to really rub on me. I personally think, the way this character was written, she comes across as spineless, needy, confused and just plain weak! And I'm suppose to believe that this is a woman in her forties and was a high level executive for an airline in her previous life??? The interacting between the hero and heroine is frustrating! Half the time, the heroine is whispering/mumbling and acting confused, the other half she is shouting, snapping and demanding something. Frankly, she comes across more like a 15 year old. And if I read one more time how she is whispering, moaning or breathing "Tate-", I swear I'm going to throw my kindle against the wall!!! (There are at least a few "Tate-" in every conversation between the hero and heroine)

Here is an example:

Was he saying what I thought he was saying?

"Tate -"

"You get me?" he asked

"I don't know," I answered honestly

"You will," he promised

Wow.

"Tate-" I breathed

"Quiet, Ace, done talkin."

"But -"

"Quiet," he muttered against my lips.

"I-"

And on and on it goes. I mean, this is beyond ridiculous! I have never been so annoyed by a character that I am compelled to write a review (and I read a lot, 1 - 2 books a week). This is definitely my first. Well, I am now about 3 quarters through this book and hopefully I can hold on to my kindle long enough to finish it. I hate to stop now that I have invested so much time into this. Be warned that this is a very long novel and there is not a lot of plot, mainly character and relationship development. I won't be buying from this author again. Reading should be fun, not this annoying and frustrating.
★ ★ ☆ ☆ ☆
miette
I liked the plot of the story, but come on, every other page was filled with graphic sex. After the first 2 times, I get it, but I think the entire books was sex, with a small plot.....

I like Kristen Ashley and how she wrights a book, but this actually got ridiculous on the physicality of the human body...

Too bad that the book was written with the main plot being sex.
★ ★ ★ ★ ★
jaco myburg
I read about this novel on the discussion blogs, but I was turned off by the 40 something hero and heroine. I kept putting off reading it, but I finally broke down after it received two good reviews. I AM SO GLAD I DID! While the hero came off as a jerk in the first few pages, he warmed up quick. He is an alpha male all the way. Once he makes his feelings known to the heroine, he is super sweet in a dominant, possesive way. The heroine was sweet with just enough sass. I warmed up to her after the first chapter and was not upset by her age anymore. The murder mystery added an extra element to an already good plot. On a side note, I feel like I got my money's worth too, because this was a long book. I normally can finish a book in about 3 1/2 hours...not so this time.

Overall, I loved this book and would definetly reread it. I will be checking out this author's other books. This novel is not the best written. There are editing mistakes and a few sentences that do not flow smoothly, but this did not detract from my enjoyment.

BTW- if the F-word bothers you, be warned. It is in this book a lot.
★ ☆ ☆ ☆ ☆
teefa1234
I bought this book because of the glowing reviews on here.

Jesus.

I mean this was so bad, I gave up halfway and mind you I nearly killed myself getting there. I mean the run-on sentences, the redundant statements, and the lack of variety in word choice is only the beginning to this nightmare. I was constantly distracted by the awful writing. There were times when the author wrote: "I knew this because"... Or "I found this to be true because"... which made me feel like a kindergartner. I know why you did it. I know why it's true, just GET ON WITH THE STORY!

Oh, and let me tell you that I didn't find Tate to be attractive. Sure, I'm all about the alpha type males but I don't like it when the hero says he's going to f**k the heroine. Seriously? How the hell is that romantic? This isn't some erotica book where you can drop the f-bomb and have the female excited or whatnot. Oh and Lauren? Major issues that need to be dealt with CORRECTLY. If you read the excerpt to this book, you will see that in the first few pages, she drops her entire life story on a potential employer and they don't find that weird at all. How would you respond to: All my life, I knew something special was going to happen to me (not verbatim) then an onslaught of the woes of her life. I. Don't. Care. I wasn't sympathetic to Lauren (and I still wasn't when I got halfway into it). I just stopped reading.

If you don't believe me, read the excerpt. You will notice that the author uses "look" and "bar" about 50,000 times. Every sentence begins with "I looked" and it's usually at the bar or away from the bar. Such a disappointment.

You don't need an editor to be able to write a decent book. All you need is some level of education in writing which is covered in high school...
★ ☆ ☆ ☆ ☆
melanie quick
Disappointing book. I read to about 50% and gave up. The characters maturity level is not that of grown adults. I like reading about a man than someone who acts like a boy. Storyline also has needless information.
★ ☆ ☆ ☆ ☆
georgina brown
I downloaded this book based on the 5 star reviews it has gotten. After suffering through, I had to review because this is not a 5 star book AT ALL. It is borderline pornagraphic and it meanders on & on & on. Don't waste your time on this one. It is not worth the cheap kindle price.
★ ★ ★ ★ ☆
lbernick
Sweet Dreams (Colorado Mountain Series Book 2)
Adult Contemporary Romance/Suspense
I am so addicted to Kristen Ashley books. It's weird, because I'm more of a paranormal girl and most of her books are contemporary.
This story started with a bang and a lot of sass. I was instantly hooked.
The romance was steamy & very adult. It was not erotica. But, I can't say it was not erotic.
Cause, DANG, some of those scenes definitely had me waving the heat in my face and saying "Lord have mercy".
That said, I will tell you, Ms. Ashley has a tendency to ramble in her books. What I mean by that is she tends to over describe the surroundings of virtually all her scenes. In some places this works out well. Other times, not so much. That is the only complaint I have about this story.
The suspense with the serial killer was well done and kept you wondering who it could be. I kept changing my mind as to who it was.
The world build, the main characters & all the supporting characters were well defined. I easily connected with and could vividly picture them and the surroundings.
For me, the story flowed and kept me hooked. Although, I will admit to skimming through some of her TMI details about mundane things.
I don't remember running into any typo/editing errors.
bookshelves: 0-dig-lib, kristen-ashley, 0-ntr-share, contemporary, adult, romance, ztally, suspense, mystery
Recommended for: Adult Romance & Suspense Lovers
My Private Notes: (shown only to you)
WvD
My Kindle Notes & Highlights 1 note & 1 highlight (All visible)
★ ★ ★ ★ ★
jennifer tester
>Book Review – Sweet Dreams
>I am an independent reviewer. This book is the 2nd in the Colorado Mountain series and ends in an HEA. Lauren is devastated after her divorce. She decides to travel until she finds a place to settle. She wants to be opposite of what she was, so she goes from a corporate worker to cocktail server and starts to date a biker. Nate owns the bar that Lauren works in. He is an ex-football star, ex-cop and presently a bounty hunter. He is a good guy with an alpha attitude. I love the different characters in the bar and how they all interact. These characters and the various discussions really show the appeal of small town life.
>The book has a mystery involving a serial killer and crooked cops. Lauren is pulled in to danger and Nate goes alpha-nuts to save her. Nate has a 10 year old son and a crazy ex that also adds to the appeal of the story. This book has so many characters, each one unique and fun to visit. The romance between Nate and Lauren is so sweet, but it is Lauren's interactions with Nate's son that really solidify the relationship.
>This book is appropriate for an adult audience. I am giving this book 5 stars. The danger and romance create a page turner.
★ ★ ★ ★ ★
kate stone
Laurie and Tate's book was a roller coaster of emotions.

Laurie was at a crossroads and wasn't sure where the road would take her.
She found herself in Carnal, Denver.
She sought and got a job as a waitress at a bar.

She wanted a new start and she got in in Carnal.

She wasn't expecting Tate.

She knew there was nothing special or sweet out there.
There was life, new people and experiences but nothing more. Not for her.

That was what she believed in. that is what her ex husband believed in.

Living in Carnal, she found herself, she found purpose, friends, community and love.

The road was rocky, she and Tate butted heads constantly, but it was part of the appeal, as it is in any KA book.

Tate and Laurie both had issues to deal with. Laurie was newly divorced, her self esteem was low, she lost faith in ever finding sweet dreams.
Tate was also disillusioned. His on again off again girl was playing games with him and using their son in the process.

The started off rocky, but Laurie, having proven she has sass, didn't cower in front of Tate. He came to like her spirit and just had to convince her he could be the one to give her sweet dreams.

Tate held a lot of information and didn't share with Laurie. This caused misunderstandings between them. Just when things seemed to be working between them, information came to light to make Laurie question herself.

I was mad at Tate for big parts of the book. He was a grown ass man but still acted like it was ok for him to make mistakes, be a jerk, and all would be forgiven. He had to work on his jerk like tendencies.

Sweet Dreams is a book you want to live in. The sense of community, mutual support is so real and addictive.

I loved Laurie's HEA.

She found her place in the town, as a woman a mother and a friend.
★ ★ ★ ★ ☆
hamid rafiee
Very interesting romance that paired two unlikely main characters. Watching Lauren regain her self-esteem and confidence was fabulous. I loved reading about an older woman, (Lauren was 42) paired with Tate who was 44. I enjoy reading about couples with life experience or starting over after a failed marriage and/or scarred by previous relationships. If you can handle ALL the F-bombs and Lauren/Tate's pet names for each other then read this book. it had a very good mystery. The suspense kept building to a riveting climax. I don't like motorcycle/biker themed books but made an exception for Asley's Colorado Mountain Series. To me, it seems silly to refer to a woman as "my old lady". That grates on my nerves. When Tate said to Lauren, "I want you on the back of my bike" she did not know what that meant which caused huge problems in the beginning. I learned more about biker culture than I cared to know.
★ ★ ☆ ☆ ☆
yuliya
I liked the plot, there were enough twists to make it interesting. I also liked the "feel" of the town, that they really cared about each other. I liked some of the sweet moments, esp when Jim-Billy was remembering his wife while he was in the hospital. Hey, I even liked when Laurie was explaining to her ex in the bar why she chose Tate.

However, there were also scenes that made me shake my head. When Laurie went from sleeping (not having sex, just sleeping, yeah right) with Wood to being with Tate was one of them. Also, Jonas just accepting Laurie, even going as far as saying, to her face, that she is MILF and Tate just laughed about it. Seriously? What man would let his young son talk to a woman, especially his girlfriend, like that? Which brings me to the other thing that I did not like, Tate. Yes, he was hot, described as good looking and has skills in the bedroom. But, there is a thin line between alpha and knucklehead (change this to the other "a" word that ends with a hole). Tate went back and forth over that line numerous times. He was in the other side too many times for me to really like him.
★ ★ ★ ★ ★
d bora catugy
I don't know how Kristen Ashley does it but I was completely captivated from page 1. Tate and Laurie were such wonderful characters- I LOVED their banter and how they pushed one another and took care of one another. Their relationship started off rocky (Tate's freaking temper) but then it became something quite swoon-worthy. When Lauren first gets into town, she talks about how she'd looked for something special her whole life and now she'd given up on it ever happening. The way KA developed this concept- and that of the something special being within characters, instead of something that happens to them- really resonated with me. I laughed throughout this book, outside of the suspenseful moments, of course. It's the kind of book you read with a smile on your face because it's such a delightful ride. I never knew what might happen next and was just fully immersed in the town of Carnal and its tight community. The mystery element added another heft and I did not see the culprit coming. I only have one minor complaint and that's how Laurie was always whispering. I suppose it's a KA tic but the repetitiveness got to me and I also didn't think it fit the character. Speaking softly sometimes, yes. But excessive whispering? No. One thing I especially loved was how Laurie's sleep problems factored into the plot and what it ultimately meant in her relationships. As a lifelong troubled sleeper, I related and it also made me wonder if I might sleep through the night once my Tate comes along. A girl can dream.
★ ★ ★ ★ ★
baraa ahmed
I LOVE THIS STORY!
I started out this series with this book and when I finished it I didn't know how to move on. This story had its ups and downs but mostly ups when Tate is around. Tate is all alpha with a mouth on him but gives no fudge what people think. Lauren just out of a marriage she couldn't believe how long it lasted and after finding out her husband cheated half the time she was glad to leave. So her working at a bar for bikers wasn't was she expected but fell in love with the atmosphere and when it comes to tate she has a love-hate relationship. Only because Tate some things she wasn't supposed to hear and Tate is her number 1 enemy. Tate soon trys to prove himself to her and things start to go up. With a sick father and an ex who won't get he is an ex plus add a serial killer on the loose. This story seriously gave me feels and I don't ever want to forget this story.
★ ★ ★ ☆ ☆
jitu rajgor
This book was about 300 pages TOO LONG! I think giving it 3 stars is generous and it probably deserves a little lower. The main couple were extremely annoying, especially with their age group. They acted like high-school lovers with their back and forth crap. I thought this was just a romance novel and was a little surprised with the murder part of it, but THAT was the part I enjoyed more! I didn't guess who the killer was (so that helped with the three stars). Someone recommended this book to me which is why I read the entire thing.

I feel bad because I follow this author's social media pages and her books sound wonderful (this is the first I've read), but I will not be reading any more in this series. And if her other books are more than around 350 pages, I will be avoiding those as well. There was just too much unnecessary stuff for me.
★ ★ ★ ★ ★
vicki johnson
Enjoyed this book... I (eventually) loved the characters... Had to remind myself this was about bikers, with their biker mentality, most with rough and chauvinistic personas. (I've been to a few biker bars and thought the book was realistic) Most men in this book think women are only good for sex, and getting them another beer. Which made me cringe (quite a bit) but I kept reading, then I didn't want to put it down, trying to figure out what would happen next, and who the serial killer was... It turned into a entertaining read, good story, great characters... Tate & Lauren (Captain & Ace.. lol)... eventually get a their happy ending... This was my first Kristen Ashley book - I thought it was pretty dam good.
★ ★ ★ ★ ★
natalie pinedo
Sweet Dreams is an excellent novel by Kristen Ashley. Just as you think the novel is about to end and perhaps this is two books in one, Kristen Ashley surprises you with more of the story with several twists and definite surprises. It is a romance and a suspense at the same time.
Lauren Grahame has made her way to Carnal, Colorado in an attempt to find someplace peaceful to rebuild her life. Her husband, Brad, has gotten a divorce so he can marry Lauren's best friend with whom he has been having a five year affair. Lauren is devastated that she gave up her life for Brad. She quit her job, sold the house and all the belongings, and headed out for parts unknown. When she got to Carnal, she felt like this was where she should stay and build a life. She got a room at the Carnal hotel and made her way to Bubba's, a biker bar, where she applied for and got a job as waitress. Krystal would probably not have hired her if there had been anyone else; but luckily for Lauren, there were no other applicants. Lauren sets out to make friends and do a good job as waitress when she is faced with the most gorgeous man she had ever met as her boss, Tate Jackson! They rub each other the wrong way and start out on definitely the wrong foot. Lauren just hopes he doesn't work the same shift she is on.
Tate Jackson's life is a mess. He is the local hero and bad boy. He has secrets he doesn't tell Lauren when they begin going together. She discovers he is a bounty hunter along with a bar owner when he is called into service as a bounty hunter to help find the man who killed one of his waitresses, Tonia. Although he had fired her, he wanted to find this man who turned out to be a serial killer.
Tate and Lauren wrestle with their relationship amid the chaos of unwanted admirers, an unwanted ex-husband, a serial killer, a drunken partner, her father's heart attack, and Tate's secrets. Can their relationship work? Will they find the serial killer before he hurts one of their own?
★ ★ ★ ☆ ☆
kyle mack
I am a Kristen Ashley fan. I have not read all of her books but I have read several and I love them. However, on a rare occasion I'll come across one of her books that misses the mark for me. This was one of those books.

Before I get into what I didn't like, let me tell you what I did like...

Well... it IS a Kristen Ashley book! 'Nough said in my opinion... but in case it's not enough, I loved the overall story. I loved that it was a woman over 40, having to start over after a marriage failed her in a devastating way. I think that concept and character is immensely relate-able. I like that the Lauren and Tate didn't hit it off right away. I love how Ms. Ashley takes the time to let them fall in love, instead of slapping together a love at first sight story line (which in my opinion is usually just signs of a lazy author). I love the secondary characters and how there were connections of deep friendship built.

I also liked the secondary story line of the serial killer... this really kept me turning the pages to find out who it was and why. I thought that story line was very well done.

So what didn't I like? Usually I'm all for an alpha male hero, but there can be a thin line between alpha male and an entitled, over-bearing, jerk-face male. Tate was the latter. He has a temper and admits to saying things in the heat of anger. Now, I don't need a hero who is perfect, in fact that gets boring, but I also don't want one who borders on verbally abusive, neanderthal. Worse than acting like a jerk in the heat of anger, is how Tate expected her to just get over how he behaved or what he said just because he was over what ever had made him mad. Really?! Now we can add self-centered to his descriptors.

There was also how Lauren behaved as a door-mat. I probably wouldn't have found Tate quite so annoying if Lauren could stand her ground when it came to how he treated her, whether is was him withholding information to the point of being dishonest, or him having expectations that were not clearly explained. I have to say, if my previous relationship had been with a man who had been lying and cheating on me, and then I find my new man had been dishonest and with held information from me... that new man would be on his way out the door. Instead when Tate finally had to disclose everything, and explained his that reason for not being up front and honest in the first place was so he could get her hooked, Lauren's attitude was, "he had a point". Ummm.... what point could someone make that would condone being dishonest about parts of their life that could impact a relationship.

Other frustrations with the book was Lauren's too often use of "Um..." This from a woman who was a former HR executive? Buy a vocabulary word and speak our mind woman! Then there was Tate constantly cursing in front of a kid. And lastly, that the story was too long, too drawn out for what it was.

I have to say, over all I love Ms. Ashley's books. Her style of writing and dialogue are not like any other author I've read, which I will admit, means I sometimes I have read a line twice to get what the narration or the character is saying. That said, I love the originality of it and I love how it seems true to the characters as a natural way of speaking than a lot of other authors. I know some complain about run on sentences in her narration, but in my view, we don't think in perfect, well structured sentence grammar, so that further lends to the authentic feeling of the books.

I did finish this book so it wasn't horrible and I can see why others would love it. I just would not recommend this one to anyone.
★ ★ ★ ★ ★
sheila ruth
Kristen Ashley is going to get me pregnant. I have gone through most of this woman's series, and these books keep getting hotter an hotter. After I read these loves scenes, it is a must that I jump my husband. Maybe, I should sue...just sayin....

I think I have enjoyed "The Colorado Mountain Series" more than "The Rock Chick Series," "The Dream Man Series," "The Chaos Series," and the "Unfinished Hero Series," and all of those were equally as impressive. Her alpha males are raw, raunchy, real, and I can hear their voices while I'm reading the pages. Her descriptions are flawless. Don't get me wrong, the writing is not perfect, but I am from the South, so I certainly enjoy a lot of the dialogue/accents of the characters. This is one author that I find myself never wanting her books to end, just keep them coming, and I will devour all of them. I love how are of her characters are intertwined, and at some point they all cross paths with each other. That takes some cohesive, brilliant, writing skills to accomplish that.

I loved Tate and Lauren's story. Don't get me wrong, I can see where her male characters are all pretty similar. I don't disagree with that because I couldn't help but notice that Mitch Lawson is another version of Hank Nightingale, and both of them are spin-offs of Chace Keaton. Just like Tate Jackson is another Sampson Cooper from "Heaven and Hell" (which was not in a series by the way) with a few changes made. Tack Allen is also similar to Tate Jackson. Raiden Miller is mixture of Tate Jackson, Sampson Cooper, and Hawk Delgado. Knight Sebring is another version of Tack Allen and Parker "Shy" Cage. Hawk Delgado is just another mixture of Lee Nightingale, Eddie and Hector Chavez, and Lorenzo "Ren" Zano. The same could be said about Ty Walker from this series being another spin-off of Sampson Cooper as well. Luke Stark reminded me of Jacob Decker. My point? As a faithful K.A. fan I don't care because all her stories rock, either way.
★ ★ ★ ★ ☆
ravensong
Lauren Grahame left her old life after her marriage to a cheating husband failed along with her friends and lifestyle. After traveling aimlessly for months, she happens upon Carnal, Colorado and ends up as a waitress at a biker bar called Bubba's. Yeah, just hang in there for a minute.

I don't know how this writer does it but she creates the most improbable situations and somehow makes them sensible. And, she designs alpha males I'd typically loathe and develops them into appealing characters. Tate Jackson is bossy, often rude and can say some pretty hurtful things but then will turn around and do the right thing moments later.

Lauren, though vulnerable after having taken a big hit to her self esteem, has backbone, spirit and a caring nature that she can't help but exude around everyone she meets. Her relationship with Tate is uneasy but somehow they make it work.

There's a serial killer at large and this provides tension and suspense throughout the entire story, even though this is primarily a contemporary romance. A host of well developed secondary characters make this a very compelling story. It's not just one but several aspects that had me hooked. And, I really enjoyed the narrator.

I'm so looking forward to continuing this series.
★ ★ ★ ★ ★
zein
My Thoughts:

Lauren "Laurie" Grahame had been searching for something "special" her whole life. Instead, she discovered that her husband and best friend had been carrying on a long-term affair behind her back. To top it off, her husband decides to leave her, and all of her so-called friends turn their backs on her. So Laurie signs the divorce papers, sells her half of the assets, and packs her car to the hilt, until she discovers what she's looking for. The small city of Carnal, Colorado is right smack dab in the middle of nowheresville, and perfect for her new beginning. This is a town where she's not expecting much, and she gets a job at Bubba's Biker Bar as a waitress, and decides to stay at a run down but clean little hotel.

Unfortunately, Laurie meets the gorgeous, part owner, Tate Jackson, who is extremely rude to her, and she overhears him putting her down. From that point on Laurie decides Tate is an arrogant jerk, and wants nothing to do with him. However, Tate realizes his mistake, and tries to apologize to Laurie for his behavior. These two share a passionate and intense chemistry, and like to bicker back and forth. Tate has decided that he wants Laurie to be his, and as these two start to connect, a serial killer hits the area, and Tate, as a bounty hunter, decides to track the killer, and keep Laurie safe at all costs.

Whew! Tate Jackson is one very sexy, dangerous looking, alpha male! He can be brash, rude, and downright caveman like! However, he can also be fiercely protective, loyal, giving, and would do anything for those that he loves. I didn't care for Tate at the beginning, but he sure did win me over! By the end of the book, I had a huge smile on my face, and was all about Tate! Laurie was a character that really grew on me as well, and she had a huge character transformation. At the beginning of the story, she had low self-esteem, was afraid to be herself, and got taken advantage of. I loved watching Laurie come in to her own. She began to realize her own worth, and became stronger. She stood up for herself, and others, and learned that she was something the something "special," and after she realized that she found what she had always been looking for. Tate was a large catalyst for Laurie's transformation, and it was beautiful.

Sweet Dreams is a Kristen Ashley classic! I'm not usually in to romantic suspense, but Ms. Ashley's stories have a way of hooking me, and keeping me completely captivated! It seems like each book I read of hers just gets better and better!

My Rating:

I highly recommend Sweet Dreams by Kristen Ashley. The main characters Laurie and Tate are amazing, there is a strong cast of secondary characters, and the suspenseful plot with the serial killer and sexy romance will entertain and hook you! I give Sweet Dreams, 5 Wickedly Sexy, Stunning, Tate Jackson Filled Stars!

My Favorite Quote:

"A woman gets under your skin, the kind of woman that feeds the muscle, the bone, the soul, no replacing that." (eARC, Loc. 9866)

~Tate Jackson
★ ★ ★ ★ ☆
salma said
This book never gets old :)

This book was amazing :)

I'm going to tell everyone now, if you decide to read this book, and no, you don't have to read the first book first, but if you want to understand the characters and relationships better, then I recommend you do...
Please note, that the main guy character, Tate, he is just like Travis in Beautiful Disaster... if you haven't read Beautiful Disaster, we've got some problems...

And what I mean by that, is that Tate likes to have things his way, and he likes to claim things... And that's what Tate does here, but in the end, for Travis too of course bith of these men learn that this isn't the 17th century, and the women can have their own rights, and they don't need to be told what to do.

This "claiming" that people like to call it, has 2 sides.

One: It can be that these men have a case of "over-protectiveness", like if they're the alpha of a pack, claiming their mate... which is cute :3

But the other one: can be known as abuse, which gives abuse a whole different definition, just saying...

In my opinion I really don't think its "abusive" I just think these men didn't have a good childhood, (like no parents, or family, and in some cases that was the reason) and they didn't have a loving and caring woman in their life, (all they had were one-nighters shame...) so these men thought they weren't capable of love. Which changes in this book!!! (for Tate)

Anyway back to my review...

The reason this book is 600 pages long, is because this story starts with Lauren moving from her perfect life.
Then Lauren going on a 4 month trip to find the place she wants to call "home".

And this place ends up being Colorado, I forgot the city name :3 but this city is a biker village, which means its very small, they're lots of biker gangs, and on top of that Lauren waitresses at the bar!!! how does that not interest you?! Yes, its stupid, but come on!! Its fun, and interesting to read about a girl, who was rich, and spoiled, turn into someone completely different in the end!!

Also, this story is very detailed, which is why the pages are so long to get through, because the author describes in detail the village, peoples appearances, the POV's thoughts, and feelings, and the situations...

I loved Tate's and Lauren's relationship build, I loved that Lauren was nice but at the same time, if you mess with her, she can make you speechless, and I loved Jonas!!! (not telling you who he is :), but he's ADORABLE!), also the way all their characters played their role in this book :)

You don't have to read this series in order, but if you want to know the village, the character's friendship, and the relationships, then go ahead and read the first one before this one, but its not mandatory ;)
★ ★ ★ ★ ★
lisha
When I picked this book I didn't know much about it. I one-clicked it and started reading.
After a while into the story, which was very well written, I wondered why I didn't come closer to the end. I thought that most authors would have rushed the book at this point and it would have ended. This one is 688 pages long and gives the reader the time to enjoy and fall in love with the characters. You start living with them...

This is the second part of the Colorado Moutain Series Book 2, I haven't read the first one, no problem there. The book are stand alones and have no cliffhanger.

This is the story of Lauren who has left her cheating husband (with her best friend, for 5 years) and Tate... yummi Tate, very Alpha, very hot and understand and carefull and protective Tate...
I don't want to tell you about the story.
I want you to read it and enjoy it. i want you to take the trip with them to spend some time living and trowing with them.
They are the kind of couple I didn't mind when the book finished. I trusted them to be happy together.

This is the kind of book "sweet dreams" it about.

Enjoy the book MBTM
★ ★ ★ ★ ★
serina
I couldn't be happier! This was just so full of everything - great characters, drama, intensity, bits of humor and it was extremely well developed. Just an excellent read!

Full stories like this, with so much detail and imagery just make me so happy because I feel like I'm lost to a whole other world. I love that feeling. To be so hooked into the story that everything around me melts away. That's exactly what happened too - I couldn't put it down!

Tate and Lauren were so great. I loved their bickering and sweetness and their sexy times made me melt. They both had their own struggles and I really enjoyed watching them work it all out and come together. Tate - sweet and sexy, bad ass alpha male. Lauren – caring, loving, determined, and a really strong woman. They were just great and I really liked all the other characters in the story as well. There were just so many different layers with all these side stories going on and all the interactions were fun and exciting. I especially loved the new relationships that were formed, as well as the ones that were healed and the ones that were moved on from. But the relationship between Lauren and Jonas melted my heart, so sweet.

In the midst of it all the romance, there is turmoil, drama, and a suspense element that kept me on the edge of my seat and guessing. There was a part at the end where I was holding my breath. Very intense!

Loved the epilogue and how it all wrapped up and all the happily ever after's. It left me happy! It all played out so well.

Another beautifully written story by Kristen Ashley, I just can't get enough!
★ ★ ★ ★ ★
whitney werling
Lauren left behind a broken marriage, fake friends and a house that was never a home. She has given up on ever finding her something or someone special. It just isn't for her. When her self-discovering journey lands her in Carnal, Colorado, she knows she has found a place where she can start over. The name alone kind of clues into what kind of town this is. Carnal isn't big and everyone knows everyone. It's also a biker town and that is so far from what Lauren is used to, it just might be what she needs.

With a biker town and a biker bar, comes biker men of course. It's the kind of men Lauren never thought she could be attracted to, but when Tate walks into Bubba's, she is sold. Until he opened his mouth. The man has a bad attitude and a tendency to run his mouth. While Lauren might not be a tough biker chick yet, she does have plenty of sass. Which kind of surprises Tate, still the last thing he needs is more drama in his life.

Seeing that he's the owner of the bar and she now a waitress, they do spend a lot of time together and that sexual tension between them becomes harder and harder to deny. When it explodes though it's wonderful. They might be constantly at each other's throat, though not in a bad way, more like little disagreements that end up in great make up sex.

They definitely keep things interesting, but there is more going on. There is a killer on the loose, going after women and doing very horrible things to them. An overall tension drops on the town. This somehow intensifies everything between Tate and Lauren. Though if a killer is not enough to create some drama, Tate's ex is still there. A woman with some serious issues, that can not let go of him. If she can not have him, she is set out to destroy everything around him.

So drama, drama, drama, I lover it! That combination of romance, mystery and so much drama makes this an amazingly entertaining read. While this whole plot seems over the top, it is technically possible, you just can not believe this would all happen is such a small town. Still it has me hooked so badly, I can not get enough.

Tate and Lauren are both great characters. They are very real and flawed, while still being wonderful. Lauren needs to learn throughout the story, that she is worthy of special and that she can find happiness. Tate almost the same. He's only human and has made some mistakes in the past, his ex being one of the biggest and therefor he fears what he feels for Lauren. Technically Tate knows she's not like the others, but it takes a while to really sink in and just let his feelings flow free.

I effing love these Colorado Mountain men! So glad to get that off my chest. Seriously the way Kristen Ashley writes her characters is freaking awesome. Mostly because they are real. Yes, the men are all handsome, but they are also very flawed and still you fall for them. The woman each have their own appeal and mostly sass, but they are real women with desires and insecurities, while still being strong in their own way. I also love how the characters are a bit older than what I am used to read, as in they passed the 3 mark a while back or in this case even the 4. Reading this reminds me that it's never too late to find happiness and you do get multiple chances in life.
★ ★ ★ ★ ★
rachel zaugg
Sweet Dreams.... The title sums up this book. It is one very long very sweet dream.
I'm just gonna say it. Sweet Dreams is my favorite book of all time. Yes friends, you read that correctly. Sweet Dreams is my favorite book of ALL TIME!

Ok. Let's meet Lauren. She has blond hair, a preppy dresser, has great legs, and a bit of a Buddha belly. To me, Lauren represented the every woman. She is your mom, sister, best friend. For lack of a better word, she was normal. That is what I loved about her most.
She just ended a crappy marriage, and is on the road to self-discovery. This road ended in a small biker town called Carnal. In Carnal, she found her special.

Now let me introduce you to Tate. He has shoulder length dark hair; he had dark brown eyes with tawny flecks, and a body that would make a nun's mouth water. He is the Alpha Man! No others even compare. There is nothing normal about Tate. That is what I loved about him most.
Tate has lived a life full of strife, and he wants a little peace. As soon as he sees Lauren, he knows there will no peace in his life.

Their relationship starts out with a bang, and not in a good way. Tate has a way with words. Quite often his way cuts to quick.

***** Slight Spoiler***** Calling her an old fat sorry ass was his way of saying hello. *****End of Spoiler*****

Nothing came easy for them. They fought each other every step of the way. There was more than one misunderstanding, but KA never let them fester. They worked things out and moved on to the next explosion.
That is not to say all they did was fight. Their relationship was full of love, almost from the start. They both knew what they wanted and they worked for it. Granted it took Lauren a little longer to get her head on straight.
I'm not going to go in to details of the story. It's too complex, and I would never be able to do it justice. But I will tell you, it is fast paced and very exciting.

I hope you all read this. As corny as it sounds, this book changed my outlook on life. (Yes a romance book changed my life.) This book taught me, you are never too old to start over. If you're not happy, do something about it. Good is not good enough. Go for great. Thank you Kristen Ashley, for showing me that we all deserve special.
★ ★ ★ ★ ★
lanore
I really loved this book! I love all KA's work. Her books are highly addictive, and my own guilty pleasure. That being said....Sweet Dreams is a work of art and one of my favorite KA books.
Lauren wasted some of her best years on a no good, lying, cheating man who traded her in for a younger slimmer model. Now, she's free and drifting. Looking for a place to settle down that's "nothing special". Just a place to be. She lands in the biker town of Carnal, Colorado and talks herself into a job at Bubba's Bar. Now, Laurie's a friendly, hard working gal. High class but needs a little work, especially her self esteem. She is struck speechless the first time she lays eyes on Tate Jackson.
Tate is a bad ass biker/bounty hunter. Think Dog the Bounty Hunter, only way hotter. Now, Tate might be hot.... but he was an ass hat of epic proportions. He takes one look at Laurie and delivers one hell of a slap down.
Tate to Krystal behind closed doors but overheard by Lauren....
"Jesus, Krys, maybe you wanna talk to me before you hire some sorry-ass, old, fat , suburban bitch to drag around our goddamned bar ?"
And here I am, reading that, and thinking...."How the hell is she gonna get past this".
Well, leave it to KA to pull it off. Tate wants to apologize but Laurie is no door mat heroine. She really makes him work for it. Yeah, Laurie ! You go Girl ! Our girl makes him work for it. He does and it was SWEET. But the path to this HEA was filled with plenty of roadblocks. Tate's manipulative ex likes to jerk him around by his balls. And she's got some powerful ammunition to use. Lauren's scum bag ex gets in the picture and tries to get her back. If that wasn't enough to give this story an edge, there's a serial killer on the loose and he's got the women of Carnal on his list.
What's so great about KA books , you ask. Let me tell you .... it's all in the details. And Kristen pays real close attention to the details. She does the best alpha heroes. Sexy and bad ass to the bone....each and every one of them. The bad ass bikers are my favorites....but those hunky mountain guys do it for me too. She gives us heroines that really rock our world...and they rock their men's world too. Dialogue that flows naturally and a plot that engages the reader instantly. The story grabs hold and does not let go. Exciting plots that unfailingly take intriguing twists and turns. Colorful secondary characters that you want to get to know all about. Her stories are about real life, and her characters deal with some heavy issues. No doubt about it....pick up a KA book and you're in for a great ride.
What I liked best about this book : Laurie and Tate were HOT. They burned that thing down. It's nice to read a book where the heroine isn't sweet sixteen and never been popped. And even better when the hero doesn't start off as the white knight. KA gave us another hero who started off as a jerk and did a complete 180 by the end of the story. He had some baggage....he owned it and won my heart. Like all KA books, the story took some sad turns. S*** happened and some bad stuff went down. This is a romance novel so you know how it ends. Yes, the boy does get the girl. You knew he would. It's how we get our fix. But you really need to read this book to see the journey they took to get there.It's a wicked journey and I promise that you will love it. Just one taste of Kristen Ashley is all it takes to get you hooked. So, come on, what are ya waiting for ? Hop on this wild ride. No better place to be.
★ ★ ★ ★ ★
shery nasef
Mean, nasty, sweet, gentle - All words describing Colorado Mountain #2's Hero, Tatum Jackson

Kristen Ashley has a formula - bossy hot guy dominates woman until she realizes she's his. As in forever. And there's usually a mystery that endangers our heroine. Heroine thinks she's ok-to-good looking but she's really hot/beautiful/stunning. Sooo, KA has a formula, what of it? She works this formula like nobody's business and it's more pleasure than guilt when you can't put her stories down to meet whatever obligations you have in your life. Yum. Me. Yummeee. Yummy.

Tate and Lauren (nicknamed Captain and Ace) are our Hero/heroine and they sizzle. Tate is the typical KA Hero and, as a biker, the bossiness factor is multiplied tenfold. If you like bossy hot guys, this should work for you. He's also a jerk when he's mad, which is how we first meet him. Lauren is a woman in search of herself and a good life after having been dumped by her cheating-no-good-douchebag of a husband. She's smart, friendly and loyal. She also gets her feelings hurt cause Tate's being a jerk when she is introduced to him. I found him to be hurtful and just mean; I was totally with Lauren for being so angry As with many of KA's stories, the community is as important as the lead characters. Having been a nomad most of my life, this is one of the appeals of her writing. It sucks me in and makes me feel like I've found a whole new set of friends. It's also why I love the series; I get to 'keep' these friends around longer.

KA's writing is not perfect but her style matches the feel of the stories. For example, the Heroes are often terse and the types to not use proper grammar. As someone with a Phd in wordnerdiness, I'm usually really distracted by this but, in KA's writing, it's part of the story. Her babbling heroines speak in run-on sentences, which makes sense. So I'm a fan of her creativity and her style and am slowly (ok, obsessively) working my way through her books. Loved Rock Chicks (waiting, waiting, waiting for #8), loved Dream Man and now loving Colorado Mountain. I'll definitely read the rest of her books and will enjoy rereading Tate & Lauren's story!
★ ★ ★ ★ ☆
mludd
Somewhere along the way Lauren Grahame has lost herself. After divorcing her cheating husband she packs up her car and hits the road, traveling across the country for four months looking for that perfect little town as far removed as possible from the one she left. When she arrives in Carnal, Colorado Lauren knows she's found it. Staying at a local motel owned by a sweet elderly couple, waitress at a biker bar called Bubba's and enjoying delicious coffee and sweets from the local hippies, Lauren is happy for the first time in a long time. She would be totally content if she didn't have to deal with the jerk of a bartender and co-owner of the bar she works for, Tatum Jackson. And why does he have to be so dang hot? Tate is a hard man to ignore on a good day, but when he doesn't want to be ignored it's near impossible. And Tate wants much more then Lauren's attention...

When you read a Kristen Ashley book you know that you are picking up a book that you can get lost in. What most authors would break up into a three book series, Ashley weaves into one captivating tale. The main characters are older and more mature then the usual for romances nowadays. So you won't be finding any whining or angst here. What you will find though are strong, well-rounded, characters that are so full of life you'll wish they were your neighbors and friends.

Tatum "Tate" Jackson is any woman's fantasy. All gruff and sexy alpha biker man, bad-ass bounty hunter. And you can feel the connection he has with Lauren right away, even when they're passing barbs back and forth. There are misunderstandings galore though for these two as Lauren is a farm girl turned country club and only a biker babe in training so she isn't quite up on the biker lingo yet. LOL The plot is rife with emotional booby-traps for Lauren and Tate. Tate isn't the most upfront guy and Lauren is scared from her previous marriage. But Tate is a man unafraid to own up to his mistakes and I do so love that about him.

The start of the story was a little rocky for me because it was very one-dimensional, almost a reading of facts with no substance behind it. But after Lauren settled into life in Carnal the story started coming together and I connected with the characters. A little tell that I have noticed with this series though is the repetitive use of the phrase, "Sorry?" by K.A.'s heroines. The first half of the book was full of this and begin to become annoying but the use started tapering off in the last half and was no longer an issue for me by the end. I was surprised that there wasn't too much of a connection to the first book in this series as well, beyond one reference. Sweet Dreams makes a good stand-alone book. Though the plot did seem to follow closely to that of The Gamble's I enjoyed Sweet Dreams inordinately more and found it very engaging. The whodunit also kept me guessing up until the very end too!

K.A.'s intricate writing style and character dialogue brings the story to life. Sweet Dreams has it all; from action, suspense, murder, mayhem, passion and sex, heart-ache and healing, with a wealth of characters to fall in love with.

*A copy of this book was provided by the publisher in exchange for an honest review.
★ ★ ★ ★ ★
chantal
Where do I sign up to be a Motorcycle Biker Babe??? Because if it involves living in a small town like Carnal, Colorado, having awesome friends and a hot, alpha motorcycle man like Tate, I am signing up!!

Lauren Grahame leaves her husband of 10 years after finding out that he had been cheating with her best friend for 5 years. Lauren packs her bags and leaves her upper middle class life in Phoenix and after 4 months of searching for town to call home, she settles in Carnal, Colorado. There she applies for a job as a waitress.

And then Lauren gets the waitress job and meets hot motorcycle biker, Tatum "Tate" Jackson.

And the first time that Lauren meets Tate, he calls her "some sorry-ass, old, fat, suburban b***h."
I was thinking, yeah, not sure if I am going to like Tate. However, Kristen Ashley is such a fabulous writer that she does not make her heroes and heroines perfect. There is realism; they have their faults. It is not love at first sight. There may be immediate attraction, but there is some tension. I have been reading so many books lately that the main characters "claim" their love in page 4. WHAT???? Where does the story go from there??

`Sweet Dreams' was told brilliantly. There was enough tension, heat and drama that I could not stop turning the pages. Kristen Ashley does not disappoint.

To add to the love story, havoc hits Carnal when a serial killer arrives. Someone has begun raping and killing women. Usually when murders happen in books, they are to people that are not really part of the story. Not in this book. No one is safe from the serial killer.

The steam factor was pretty high. There was a lot of sex. Some of it was hot and some it was beautiful.

The book is over 500 pages long, but there is not one page that you will want to skim. Something is always going on.

I loved the last 10% of the book. The first 90% is in Lauren's POV. The last 10% is from 3 characters in the book, one of them being Tate. I loved it. LOVED IT!!!

Did I skim? NO
Did I feel connected to the characters? Yes
Do I look forward to the other book in the series? YES
Did I look forward to returning to the book when I had to stop reading? YES
Ending/Cliffhanger? Loved the ending.
★ ★ ★ ★ ★
gunnar
There's something about reading a Kristen Ashley novel - it's kind of like lazing by an exquisite infinity pool somewhere in the Med, being bathed in glorious sunshine, sipping a chilled Mojito and being fanned by a ripped Adonis who bears more than a passing resemblance to Joe Manganiello - it's just absolute lush contentment.

I don't know what it is about the stories, they wander all over the place but they are all-consuming. The heroes are uber-alpha, arrogant, domineering and controlling but, heck, I love 'em. It's just the ultimate escapism from reality.

This is the story of Tate and Lauren - it's a journey of self-discovery for both of them. They've both led difficult paths to the moment they meet and Tate is inexplicably insulting about Lauren crushing her already battered self-esteem. Of course, they're gonna fall in love - this is Kristen Ashley, after all and I think the beauty of the story comes from the time given to tell it. They're given time to develop their feelings and slowly deal with their issues of which there are many.

As always, there's a huge cast of characters adding their own stories, heartbreaks and triumphs - I especially loved Sunny and Shambles in this one. There's also a serial killer on the loose which adds an element of suspense throughout the whole book - his unknown presence casts a shadow over the whole story until we find out who he is and he has been hiding in plain sight.

Another winner from Kristen Ashley.
★ ★ ★ ☆ ☆
jennifer mcintyre
I struggled with this book! I really enjoyed the story and the characters were done well but the dialog drove me crazy. Instead of the men saying something like "I need to find my coat" they would say "Need my coat, baby". I don't know if that kind of verbal shorthand is supposed to be a more masculine way of speaking but it got on my nerves! About halfway through the book I found myself reading a lot slower because I was "translating" everything in my head. I'd read "Dinner now babe" and silently convert it to "I want to eat dinner now". The further I got in the book the harder it got for me to NOT mentally change those parts. (and those parts are the bulk of the book.) If someone spoke to me that way in real life I wouldn't have lasted 5 minutes before pointing out how irritating it was to them. If it wasn't for that I would have definitely given the book 5 stars - the romance was great and I LOVED how the main characters were in their 40's - that rocks!
If someone reads this review and decides to read the book I would LOVE IT if they would keep track of how many times "baby" is used as a term of endearment and let me know!! It's got to be in the book hundreds of times but I'm not going to read the whole thing over again just to count the word "baby"!
★ ★ ★ ★ ★
marge
This book was more than just another romance. It was a romance tangled with bad boy bikers, a hot as hell biker and a sweet and kind woman searching for her place in the world. I loved this book and Kristen Ashley has a tremendously fabulous series of books here set in the Colorado mountains.

Lauren finds herself in a town so far from where she was. Wandering around and trekking all over the country trying to figure out what she is meant to do, where her life is headed and what the future will hold for her. What she discovers when she lands in this town is that just like her life, it is nothing special. But that is exactly how she wants it. She had the marriage, the house, the friends… but what she really had was a lie. When it all came to an end, she wanted to free herself from the grasps of the pain of the past and move on. She wanted to be comfortable in her life.

But what she learns when landing in this town is that all of that nothing special is something special after all.

Tate doesn't want to see Lauren as attractive. She is not his type. She doesn't fit in this town. She will never fit in his life. But after pushing every possible button of her and her not backing down, Tate discovers that there is something about her that just keeps him coming back for more.

This book was not the perfect little romance, which I think is what kept my attention in the pages. It had a dark and twisted and so not perfect side. Danger lurks, secrets kept… it was a keep you on your toes kind of read that had a soft side to it as well.

It may not have been what I expected, but I loved each and every moment of it. I loved the banter and the sexual tension. I loved the bar and the hotel and the hippies at the coffee shop. There was a lot of little things in this town for me to admire, of course, Tate was on top of the list, despite how irritated I was with him through several pages of the story.

Great read and worth five stars and more!
★ ★ ★ ★ ★
dawnt
Lauren Grahame is looking to reinvent herself. After her husband left her for her best friend and she might have went off the deep end....catching herself going to the grocery store in her pj's and hair a mess Lauren decides to go on a road trip. She finds herself in Carnal , Colorado in a biker town getting a job at a biker bar. Where she meets Tate Jackson only to find he may look gorgeous he definitely is anything but nice. When Tate insults her she resolves to only looking but wanting nothing to do with him. Tate Jackson may be rough around the edges and thinks Lauren doesn't fit into his biker town, but he sees more to her. He sets his sights on her and is determined to claim her as his.

What Can I say about Kristen Ashley that I already haven't. The Colorado Mountain series has to be my favorite so far. It has everything a reader could want. Mystery, Murder, Charm, Humor, Love, and Redemption. what more could a reader ask for....oh yeah sexy men, tough as nails women, and adorable kids who make ya laugh. Some reviewers are complaining about the grammer and so on, but I don't think it takes away from the book at all. Rock On Rock Chicks!
★ ★ ★ ★ ☆
lisa coney
Sweet Dreams is book 2 in the Colorado Mountain Series and is the story of Lauren and Tate. Lauren, a.k.a "Ace", a.k.a "Flower Petal" is a 42 year old recently divorced woman trying to find a safe place to land and become the woman she wants to be. Tate Jackson, a.k.a. "Captain" is a 44 year old ex cop, bounty hunter and part owner of Bubba's Bar. Ashley has sucked me in again and I truly enjoyed this story. I did not want to like Tate. Tate is a jerk a lot during this book and he used the "b" word liberally and he does not use a filter often when speaking to people. Despite his lack of "manners" and general jerkiness, Ashley was still able to make me like him. I can't believe that I fell for the okie doke, just like so many women in both fiction and reality who see past the jerk and fall for the generous, loving, and protective man beneath the outer caveman. I am so glad that I am doing this count down to the release of Jagged. Ashley is wonderful at character development and again the secondary characters she created like Jim Billy, Shambles, Sunny, Wood, Betty, Ned, Krystal, Bubba, and even the dreaded Neeta are all important and fully fleshed out additions to the story. Ashley has again delivered passion, romance, mystery, and drama to her readers and I am hooked. There re a few editing hiccups but it doesn't distract me from enjoying the story at all. I am thoroughly enjoying Ashley's writing and can't believe that I have missed out on these over the years. Now, I'm on to book 3!
★ ★ ★ ★ ☆
ana lisa sutherland
I had this on my Kindle for a while but was first introduced to the author by reading Own the Wind, from that I knew I had found another favourite author. I enjoyed reading this and it more than lived up to the blurb, a novel with suspense mixed with romance is right up my street. Lauren is an amazing character, a woman whose journey began after she left behind money and a cheating husband, to find herself and re-evaluate her life was inspiring to read. Lauren was determined to put everything behind her, and begin a new life in Carnal, her dreams to find that something special played on her mind whilst she tried to acknowledge it wasn't on offer for her, so she concentrated on appreciating the little blessings she had, like her new waitress job which she fought to get and focused solely on that, until she met the bar owner Tate lol! I loved the exchange between Lauren and Tate, you could feel the sparks flying instantly with these two characters, she bears the brunt of Tate's rudeness but stands upto him, making him regret his words as she shows her sassiness. Tate was one hot possessive alpha male, and just perfect for Lauren, he really helped her come into her own and brought out her biker babe status. I loved how Lauren didn't have the perfect figure, but she worked at it, the book had many hilarious moments and I loved how domesticated Lauren and Tate became. The scene at the hospital with Lauren, Tate and her ex husband was brilliant! Jonas was cute, loved the serial killer angle that kept me on edge. The only thing I didn't like was that the book was too long and some of the dialogue was repetitive which had me skimming pages, other than that it was an exciting read!
★ ★ ★ ★ ★
devavrat
Geez.......MOTORCYCLE MAN was my very favorite of Kristen Ashley's books.......'til now, that is. This book (SWEET DREAMS) put a dent in my thinking about MOTORCYCLE MAN.
I still love MM. He's 'da bomb.
This book, however, is 'da bomb, too!

The characters are so appealing - at least to this reader. Tate...he's very hot (okay....so all Kristen Ashley's men are hot). TATE......he's different. He has this certain.....charismatic pull. He's a man of few words and the words he has are meaningful. It's like he says exactly what he means and it's up the receiver to discern what he conveying in those words. Kept this reader on her toes. Made me pay attention and darned if I didn't need to go back and reread several passages - meaningful passages. I even bookmarked and that isn't something I ever do.

Kristen Ashley is a genius at storytelling in a way that is 'word-concise', the words being full of meaning that the reader can wander through and find the path that only each reader's brain can translate. We each 'read' differently. We each find what we're looking for in a book such as this. I don't know how else to state this so I state it as I think it. Go me.

Okay.....so TATE is a hottie.....but one with baggage. The best guys are, ya know? He has the 'ex' from hell.

Lauren Grahame is the 42 year old female that finds her way to Carnal, Colorado. Her first impression of Tate is pretty good - her thinking he's meeting up with some 'looker' to have a nooner, of sorts. Her second impression of Tate is.....not so good and leaves a lasting bad taste in Lauren's mouth. Remember.....Tate is a man of few words and he says exactly what he thinks before he gives that thinking any real thought as to how the listener may take it. Lauren, turns out she's one of my favorite Kristen Ashley (female) characters, so far. The woman is snarkly, smart, and earning her way toward 'biker-babe' status. She is most definitely, a woman who is reinventing herself after having been torn-down with years spent on the wrong man - a man who took away any hope she had of having 'sweet dreams'.

Tatum Jackson (Tate), slowly gives Lauren those 'sweet dreams' she's craved for so long.....

There is also a town full of quirky characters......some great......some maybe, not so what they seem.......

It's a wonderful story. A keeper......and one I'll read again, soon. MOTORCYCLE MAN need not worry, however. I'm revisiting him as well. I loved this book. Thank you dear authoress.
★ ★ ★ ★ ★
sabine scholz
I recently discovered that magic that is Kristen Ashley. And if you haven't read anything she's written yet, then that is precisely what you're missing out on - magic. She has a gift. Some people tell stories and some people make you experience them. Sweet Dreams was definitely an experience.

Lauren/Laurie/Ace has lived a charmed life. But only by everyone else's standards. She's married to a wealthy man and lives in a magnificent home in a gated community. But when Laurie discovers that Brad has been cheating on her for 5 years with her best friend and then leaves her, she starts anew. She leaves behind everything in search of a quiet town in the middle of nowhere to find peace. What she finds is Tatum Jackson.

Tatum Jackson is a bad ass, biker, bounty hunter and part owner of the bar where Laurie has recently become employed. He takes one look at her and very clearly (and vocally) expresses he wants nothing to do with her. Laurie and Tate butt heads until they can't deny their attraction.

This book is such a whirlwind and is so long (but not painfully so, more like deliciously) that I can only sum it up like this: ill family members, rapist murderers, crazy exes, deaths, break ups, grudges, motorcycles, love, loss, secrets, and self-discovery. It's one of those books that makes you laugh out loud and keeps you smiling for countless pages. It also makes your heart hurt, race, and drop into your stomach. Like I said – Kristen Ashley has a gift.
★ ★ ★ ★ ★
dave roybal
Sweet Dreams is the story of Tate and Laurie in Carnal Colorado. This is the second book in the series, I still think my favorite so far in the third book Lady Luck....but please read this first or you will not get the entire journey in Lady Luck. The Gamble, first book in the series is great but not required for the next two....it takes place in Gnaw Bone Colorado not Carnal. Max and Nina do show up in a few places in all the books.

About Laurie....she is 41, a little over weight, coming off a bad marriage where her husband cheated on her for 5 years with her best friend....she has been driving for 4 months in her car trying to find herself and that's how she ends up in the parking lot of Bubba's bar applying for a waitress position that will change her life. Anyone who has been married to someone who made you feel you were not good enough will love her story. She is beautiful, smart, sweet, huge heart, funny and it takes her finding Tate and this town to see this in herself.

Tate has a lot of baggage himself, but he is also an over 40 hot biker, ex football player, ex cop turned bounty hunter, with a bad temper and a huge heart. I fell in love with him when he had Laurie in the bathroom mirror making her look at herself trying to get her to see what he saw and not how she perceived herself....awesome!

You will love all the secondary characters, Tate's son Jonah, hippy Lala land coffee owner Shambles, hard as nails bar owner Krystal, lovable Jim Billy and so many more! Not to mention there is a serial killer on the loose!

Kristen Ashley books are not a quick read, they are long and there is a lot to take in. Her books are full of humor, self reflection, great life lessons, steamy sex, wonderful love story, crazy ex's and as always mystery and murder. Enjoy!
★ ★ ★ ★ ★
andrew lenards
Lauren...A betrayed woman. Looking for herself. Looking for a new home. Looking for peace.

Tate...A man who has never had a healthy relationship and has lost almost everyone he has ever loved. The first words about Lauren that come out of his mouth make you gasp. Literally gasp! Yes, Tate has a wee bit of a temper and often says things in the heat of the moment that he does not mean.

Tate: "Jesus, Krys, maybe you want to talk to me before you hire some sorry-ass, old, fat suburban b**ch to drag around our goddamned bar?"

Tate soon learns that words do have consequences and he begins to see he was wrong. On the surface they are all wrong for each other. Lauren is pure class. Tate is a bad ass, foul mouthed , biker, bar owning, bounty hunting bad boy.

But they are combustible when they are together. Lauren doesn't speak "Biker" and Tate is not really good at spelling out his feelings, so communication is not always their strong point. They fight. They surrender. They fight some more. Trust is a huge issue. Secrets, omissions, and past issues and relationships threaten to unravel them.

Tate: "I get back, Lauren, you're on the back of my bike."

Lauren: "Are you the good guy, the sweet guy who takes care of me or are you this guy who's kind of a jerk?"
Tate: "I'm both those guys, babe. Your job is to get used to it."

Tate: "I'm going to piss your off 'cause I can be a dick. That's who I am. And you're gonna piss me off 'cause , babe, you got attitude. That's who you are. And that's who we're comin' out to be together. And I'm all right with that because, with what I had before even when you're a b**ch, I like it. But when you're not, it's sweetness the like I've never tasted."

This books is suspenseful with danger lurking from a serial killer and 2 unstable exes. It brings you in, touches your heart, makes you feel, scares you, breaks your heart, and puts it back together. Their relationship is so strong and beautiful.

Lauren: "You're the something special I've been looking for. And what I was looking for was what I needed to put my mind at ease."

Lauren: "You gave me sweet dreams, Tate, now I get to to return the favor."

This is such an in depth well written book that you feel like you are living in Carnal with these characters. You are part of this town and learn to love the people in it. KA is one of the most descriptive authors I have ever read and manages to give you such a full rich picture of not only the main characters, but the whole town and all of their complex relationships. It is heartwarming to see how the town bands together to protect one of their own.

Tate and Lauren are one of my all time fave Kristen Ashley couples and stories. I absolutely love this book.

Thanks to netgalley and Grand Central Publishing for allowing me to read and review this book.
★ ★ ★ ★ ★
shaqayeq
Sweet Dreams is unique for me among all of the KA books because I initially despised the hero, Tate Jackson. He was rude, abrupt, and he hurt my beloved Lauren's feelings. Badly. It didn't matter that he said he was sorry, and offered up a true reason why he'd said something so hateful, that he was having a shit sandwich in the middle of a shit storm, he lost it and he was sorry. Words hurt, and Lauren wasn't having his sorry excuse.

But then, Tate proved himself to Lauren, and to me, not using his words, but his deeds. The man went above and beyond expectation to be there for Lauren, to keep her safe and alive. And somewhere along the way, Tate Jackson gave Lauren Grahame "Special". Or more accurately, Tate and Lauren found Special together.

Sweet Dreams has all the signature Kristen Ashley moves: a hot, badass man who's not particularly verbose, but that only means that everything he says is worth listening to; we also get a very verbose heroine, a woman who's may be down on her luck, but finds a home wherever she lands, changing the lives of everyone she meets; there's a great cast of secondary characters that will make you chuckle, but also provide poignant moments along the way; and we get a chilling mystery, one that plays a significant but not overwhelming part in the plot, and will have you on the edge of your seat at about 90-95% mark.

There's been a thought that's been tickling my brain throughout all of my KA reading, but particularly in this series. I tried to grab that thought, because I just knew that it would be so important to me and explain why I feel so strongly about Kristen Ashley's books and how they've impacted my life. My easily-distracted brain was not especially cooperative, but I finally caught it.

I like reading about verbally articulate men who can readily lay out their feelings and emotions to the woman they love. I do. But that's not what I grew up around, and though he does do very well, that's not what I married either. I know men who don't pour out their emotions through words, but through deeds. But when the time comes that it needs to be said, he can say it. And it will always rock your world. It might not come out exactly with the words a girl dreams of hearing, but if you listen closely and know the man, what he says will be even better. And that's why I've found this series to be so relatable for me. Through these men who prove their love with actions, and the heroines who's thoughts can describe and label these feelings I've experienced, but never found the words to describe, I've found a way to communicate. When I can't find the words, I can point to a line in one of Kristen Ashley's books. Or I can send a surprise text. Whatever method I use, KA's words give voice to my thoughts.
★ ★ ★ ☆ ☆
kibret
In Sweet Dreams, the main characters were a challenge for me to enjoy.

Tate was a good guy at heart but his personality was very abrasive and he was unapologetically rude. Lauren, really struggled with finding her voice and standing her ground. For example, it is never, never ok for a man to announce the details of his girlfriends sexual behaviors to her ex in the presence of her coworkers and other various strangers at her place of employment. NEVER. Lauren was initially angry, but then in true Lauren fashion she allowed Tate to make light of it. Lauren repeatedly allowed Tate to devalue her anger, but what bothered me the most was her gradual acceptance of his distasteful behavior.

It is important to note that at some point the book becomes less romantic and more about sex. So if you are into reading lots of graphic sex scenes, by all means, click buy...If your tastes are more conservative, keep browsing.

Happy reading!
★ ★ ★ ★ ☆
pacifica
Hot alpha male bounty hunter. What more could a women want. What about an awesome town with amazing characters and that down home feel that you feel like one of the gang. That's what Sweet Dreams is. Add in a killer, crazy ex drama, sad moments, and all the feels and this book rocked my world. Loved Tate and Lauren. They are an amazing couple that didn't deal with all that back and forth, together, not together BS. Love These Colorado mountains. 4 Stars #2OCCJD
★ ★ ★ ★ ★
pj nights
It has to be said that Kristen writes a really good alpha male and Tate is a prime example of this. My favourite Kristen male has to be Joe Callaghan from At Peace (which is also my favourite book of hers) but Tate is up there. In a lot of ways he's similar to Joe, more so than any of her other 'alpha's' which is most likely why I like him so much. I love Kristen's books and I can't believe I've waited this long to read this series, I'm just so glad I'm reading it now. This book like The Gamble and burg series has murder and mystery on top of the excellent characters and romance in fact the first Kristen book I ever read was For You and I couldn't believe just how much was actually in that book. Kristen's strength is in the people she creates and this book has some wonderful examples of this, they're all so real I laughed and cried with them while reading.
I'm not going into detail about this book since the blurb is good and other reviewers have covered this far better than I could, but this is a wonderful book and really good value for money when you consider just how much book you get for your £2.55.
★ ★ ★ ★ ★
faith demars
I have to say that I absolutely love Kristen Ashley books. I've not had the opportunity to read that many yet, but definitely plan to read them all. The few I have read, I've loved, and Sweet Dreams fell right into that category. The book is long, but definitely not boring and kept my attention from beginning to end, and in fact I really enjoyed the length of the book because to me, it was that good. The story itself was exciting, captivating, and everything I love in a romance novel and then some.

I loved the characters, Tate and Laurie, but I must say that Tate had to grow on me, but my friend and fellow blogger Andrea had already warned me to be patient with him, and I ended up loving him. The cast of secondary characters were also really great and I enjoyed them also. I loved the romance, which Kristen Ashley does so well. Overall, Sweet Dreams is a wonderful contemporary romance that fans of this genre will love. If you are a Kristen Ashley fan, then you will definitely want to check this out, and if not, this is one author you will want to make time for.
★ ★ ★ ☆ ☆
chandrani
Ok.. So I gave this book 3 stars for many reasons.

1. I totally get that the characters were motorcycle people and spoke differently, but I could not stand the way Tate spoke. It wasn't even English. I didn't mind it at first, but seeing as the book was so long, I was annoyed beyond reason by the end.

2. Lauren/Laurie/Ace says "Um" and "Sorry?" at least a billion times. (Ok, maybe not that many, but at lest every few pages). She never got to speak a sentence because it was always "umm" or "sorry?" or even "Tate". She would say just his name and never complete a sentence. It drove me INSANE!!!!

3. What I have always liked about this series is that seeing that they're lengthy, you get to know all of the characters so well. I love that. There are always a handful of them and you get to take your time really learning about them and meeting them.

4. I thought the story was really nice. Besides the point that Tate is a giant A hole, it was good.
★ ★ ★ ★ ★
preeyonce
I fell in love with Kristen Ashley and her sexy alpha lovable jerks. Tate to this day is still my favorite K.A. man!

When Laurie moves from the 'burb to this small town in Colorado, she gave up on finding special, she gave up on it all when she found her husband cheating with her best friend for years before she found out.
She gets a job as awaitress at a biker bar, meets Tate and he is this big ass jerk! Calls her suburban, fat and old! Whhhaaat??

Laurie, though she heard it took it and walked with it, she didn't cause drama she did the opposite and ignored him. Men don't like to be ignored and Tate proved it.

What do we have with a small colorado town, a crazy ex named Neeta, two lovely hotel owners, a bar owner named "Bubba" that fishes way too much (and not fish-fishing), a sexy biker named Woods, a serial killer, and an ex husband wanting you back? A Kristen Ashley novel!
★ ★ ★ ★ ★
ette
Kristin Ashley is one of my favorite authors and she does not disappoint with Sweet Dreams. We get the alpha male in Tate, a bounty hunter and partner in a bar with a nightmare ex, Lauren who was always looking for her something special and after being devastated by her ex and her so called friends gives up on that and instead goes in search of nothing special and ends up in Carnal CO. Carnal is populated by a cast of characters that truly add to the book, from Tate's partners in the bar, long -suffering and grumpy Krystal, her man Bubba who is a good natured party guy and the source of Krystal's suffering, and Carnal's resident hippies and owners of the LaLa Land Coffee Shop, plus the resident bikers like Wood who gives Tate a run for his money in the hot alpha Department. Throw in a serial killer and you've got a great read. I laughed, I cried, and I loved this book
★ ★ ★ ★ ★
rebecca czarnecki
This is another great story by one of my favorite authors. As usual there is great mystery and suspense, sex, chemistry and romance. The hero is a jerk in the beginning, but once he decides the heroine is the one for him, he is the man of all of our dreams. In this book I love the heroine. She is tough and sassy, she gets out of a bad marriage and spends time figuring out who she is and where she went wrong, once she figures herself out, there is no stopping her. She is hilariously funny, she is loving and maternal to the hero's son, she doesn't put up with anyone's crap (the parts of the story where her ex tries to get her back are laugh out loud funny), and she knows what she wants in a relationship and is determined to get it. There is definitely something attractive about two people who are a little older and wiser but no less in love and lust for it.
★ ★ ★ ★ ★
mandy whilden
OMG! Hot,sexy characters that just keep sucking me in, once again! I can't stop my new addiction to Kristen Ashley's Colorado Mountain series. If you like alpha males that are seriously hot & sexy, (yet sensitive too)
You will love this book. The women are just as strong minded as their men, with a variety of ages,backgrounds, interests. Most all with a generous amount of sass!
★ ★ ★ ★ ★
andrea huff
Book Blurb: (Lauren Grahame has spent her whole life thinking something special was going to happen. She didn't know what it was, she just knew it would one day be hers.

But she learned the hard way that special wasn't on offer.

So, after divorcing her cheating husband, Lauren searched for nothing special and she thought she found it when she landed a job as a waitress in a biker bar in Carnal. It was perfect: a nothing job in a nowhere bar in Nowheresville.)

Who knew when Lauren spent nearly 5 months on the road searching for something or somewhere to call home, that she would find it in a little bity town called Carnal, Co.

I love it when people can find home in unexpected places. Also when opposites attract in the greatest way!

Lauren and Tate are awesome!
★ ★ ★ ★ ★
tom charles
I am almost done with Gamble. I think this is my third reading. I am enthralled with the entire series. Lady Luck is my favorite. I'm not too fond of Kaleidoscope. I think Breathe is a tad weak compared to the others, but still good. Finished Bounty for the second time two days ago. Too much pondering so I skipped pages. I liked the story line and the people in the story. I own two, Gamble and Lady Luck. Gonna have to purchase the others so I can have them with me wherever I go.

Thank you.
★ ★ ★ ★ ★
jessica sullivan
I ABSOLUTELY LOVED THIS BOOK!!! I really can't write a review to do this book or its characters justice. I'll just say that if you like alpha males, humor, steamy love scenes, and a little suspense...DO NOT MISS THIS BOOK. Tate is the ultimate alpha male: sexy, possessive, tough, rude, demanding, crude, hardworking, devoted, and an ex-football player/ex-cop/bounty hunter/biker. After reading this and The Gamble by K. Ashley, I'm seriously considering moving to the Colorado mountains! Damn, you gotta love those macho Colorado mountain men! I really liked Lauren's character as well (much more than Nina in The Gamble). She was interesting, smart, funny, sweet, and fun to watch evolve over the course of the book and I loved her makeover.

The book was self-published, which means there is room for a lot of editing and cutting back on some scenes, BUT Ashley's writing is first rate. Her character development is vivid and amazing. Her stories have humor, suspense, drama, sexy/steamy/erotic scenes, and a wonderful secondary cast of characters. She creates a whole town with eccentric people (hippies, bikers, business owners, cops, bounty hunters, psychopaths, cute children, etc.) and they all jump off the page at you.
★ ★ ★ ★ ☆
kristen plachuta
Tate and Lauren sizzle from the beginning through the middle to the very satisfying ending. I love how they find romance in their forties. Tate is an alpha male who has had a hard life. When sweetness enters his life he grabs hold with both hands. Lauren waited all her life for something special. Once she gave up hoping, Tate shows up in her life.

Ashley is the Queen of first person, and this is no exception. I wanted to know what happened next and next and stayed up late to finish it.

It was a long rambling story that could have ended 20 times before it did, and I thought it wound on a little long with everything happening a long the way that possibly could, which is why I gave it four stars instead of five.

Still I would recommend it in a hot minute.
★ ★ ★ ★ ★
jessika
I think this might have been my favorite in this whole series, but i'm not even sure how that's possible because they are all fantastic! Tate & Lauren's relationship sure didn't start out right but it grew into something so beautiful. There was lots of drama, hotness, alpha male, badass, suspense, mystery & finally love. Tate is a badass bounty hunter and Lauren is a sweet, executive turned bar tender. The way tate stepped in to take care of lauren in her time of need was so sweet. He takes control, makes things happen and she goes with the flow. The secondary characters in this book are all awesome as well. Love Sunny & Shambles. Jonas & woods & Pop. My heart broke a little bit for woods at times during this book, he was genuinely a badass but a nice guy. This is another must read!!
★ ★ ★ ★ ★
andrea grubbe
And I'm hooked... Absolutely in love with this series, this book was another amazing read, KA is so descriptive in her writing you can actually smell that fresh mountain air!! The story was as dark as it was sweet, I was totally captivated with all the interesting characters, and the twists and turns in the story kept me on my toes until the very last page.
★ ★ ★ ★ ★
natalie jessop
Forty-two year-old, Lauren's "picture perfect" marriage, of ten years, has fallen apart. She found out her husband, Brad, has been having an affair with her best friend for the last five years. Ouch! Lauren wants to escape the privileged life and her so-called friends (they all knew of the affair). So she's been on a road trip for four months but wants to finally settle somewhere. So she's decided to find a nowhere town and find a nowhere job, not to find anything "special" but to find peace. She ends up in Carnal, Colorado at a biker bar called Bubba's, and snags a job as a waitress. Lauren takes residence in the local motel and starts making friends. This is where she spots beautiful biker-man, Tate, pull up on his Harley and meet up with a larger than life woman, Neeta. Little does she know that this beyond hot man is one of her bosses at Bubba's bar. She shows up for work the next day and Tate walks in. Let's just put it this way. These two do NOT hit it off at first. Tate says something, almost unforgivable, about Lauren, and she overhears. Needless to say, these two lock heads for a while but there is obvious chemistry. Things begin to change when there's a murder and everyone is on alert. For some reason, beyond the understanding of Lauren, Tate makes Lauren's safety his priority.

I loved this book! Tate was alpha-male at its finest! He was possessive and protective. He could be rude and gruff, but his underlying loyalty and sweetness completely won me over! Plus, tattooed, hot biker guy, who can resist? I loved Lauren's character as well. To see her transformation from insecure and lost, to strong and confident was enjoyable. I was rooting for her at every step. She was such a sweetie, and her personal interest in everyone in the town, won them over to the point of everyone loving her. Everyone that is, except for Neeta, the woman we first see Tate with. Thankfully, Tate won't allow her to cause too many problems, but boy that woman was a hot mess!

You may have seen reviews on this book with people complaining of the typos, punctuation and run-on-sentence issues. This is true. Unfortunately, the editing is not what it could be. If this sort of thing annoys you to the point of ruining a story, you'd be better off passing on this one. But if you can overlook these issues, I highly recommend this book. The story was addictive and touching. The mystery surrounding the killings was good too, I was guessing up to the very end. I will be reading the rest of the books in the Colorado Mountain series. Kristen Ashley has found a fan it me!
★ ★ ★ ★ ★
nono
Sometimes, ok a lot of times, I really wish I had as great a gift with words as my favorite authors do. If I did, I could seriously write a badass review for such a freakin badass book! And Sweet Dreams is a major BADASS book! After The Gamble I was completely in love with Max and now I must say I am completely in love with Tate! I mean really! Major bearded biker hotty with serious attitude. Oh yeah, did I mention he's a freakin badass bounty hunter as well? Hmmm.... Can we say YUMMMY! (We know Lauren feels that way;)) This book seriously has it all, awesome alpha male lead who takes care of his own and knows how to rock his woman's world.... multiple times ;) Female lead who, to be honest I didn't love as much as Nina, but she was still great once I warmed up to her. A crew of supporting characters that were great to have around. A murder mystery plot that had me stumped for quite some time. Enough humor I almost had a cramp from laughing so much, and lets not forget the hotness in the bedroom, and bathroom! Whew, kinda hot in here now... And quite possibly the best part? Jonas. This kid was my absolute favorite EVER! :) Suffice it to say, I loved this book! Again like the first, I could not put it down and ended up reading it in less than (or right at?) 48 hours. Yes my house is a mess but who cares cuz this book was TOTALLY worth it! I do believe Ms. Ashley has been moved up on list of all time favorite authors, and I'm only on my second book by her! :)
★ ★ ★ ★ ★
kim badger yerkes
This is a "good un" by Ms. Kristen Ashely(as usual). What a delightful author for me to read and I have enjoyed this Colorado Mountain Series immensely. She rates very high on my list of preferred authors to spend time with reading their well written books - and there are very few. Also, may I state that they don't always hit the mark either but hey! even great cooks in the kitchen are off once in a while.
★ ☆ ☆ ☆ ☆
abigail lamarine
I really dislike this author's writing style-the lengthy meandering run-ons, the internal monologues, that thing where the heroes keep repeating names and the pointless mundane details.I mean do I really want to know about every article of clothing the heroes wear every single time they get dressed and what they are thinking as they put it on and where the cat is sitting during this ritual? Do I really need to hear all about their dull purchases at a home goods store? The only thing more boring than buying ladles and spoons for yourself (or whatever they got- i forgot) is reading about two tedious characters in a book doing it.And there were way too many characters- some of them extremely cartoonish. It was so hard for me to finish this book- I skimmed and skipped entire pages. The characters and situations were not very realistic either. And the hero was so vulgar- I found him extremely off putting. I thought I hadn't read this author before but just realized I had read another one of her books and absolutely hated it- so now I'll have to remember her name so I can avoid any more of her tedious books!!!
★ ★ ★ ★ ★
michael finn
What I can say other than this book was riveting. Great character dialogue, and the hero and heroine were just so enjoyable I was sorry to see this book end. The things I love about Kristin Ashley books are they so real life and the characters are similar to someone you know or have met. She also really develops the characters so you know who they are (the good and bad). Second I like the older more mature hero and heroine who truly understand love and life by experiencing it.
A lot of the language and dialogue is slang and hip. Sometimes I need to re-read but most times I get what they are saying. Also I love how diverse and interesting the plots and characters can be. No one is perfect or without flaws although they are winners in their own unique ways. At times when reading I disliked Tate's personality and how he controled Lauren at times, but then he would apologize and be the sweetest. Tate is definitely not a hero who I will forget easily. Loved him and hated him both but overall he was a good man worth fighting for. The plot was topnotch and threw me a few curves but it was Kristin Ashley at her best. This book is a definite winner. Sorry I waited so long to discsover her as a author. I am now reading a lot of KA books and having a really good time. I will not rewrite the plot but please buy this one because her books are addictive. If so you will keep going back and checking out other books by her. I enjoy the fact her writing style is different than most authors. Ashley's writing style is genuine and her own. Just finished Lady Luck, and Breathe. Also read Law Man and cannot wait to start Motorcycle Man and her newest released today.
★ ★ ★ ★ ★
kate stanley
I listened to this book on Audible...

I really loved this story and appreciated reading about a 40-something finding love again. Tate sounds yummy and his dedication to her makes up for his controlling ways. There was a good mixture of love and suspense. I enjoyed it very much. If there was a downside, it was how everything little things was described, it got annoying after a while. Saying that 'she answered the phone' would be sufficient. It wasn't necessary to say: 'she picked up the phone, looked at the number, pressed the green button and held it to her ear.' Geez.
★ ★ ★ ★ ☆
mary murphy
Sweet Dreams by Kristen Ashley was one of the books I was a bit hesitant about. I wasn't sure if I'd connect with Laurie and Tate since they are an older couple in their early to mid 40s. However, I'm glad I read it! Like The Gamble, it was fun and had elements of romance and suspense all wrapped into a nice package.

I didn't have the problem of secrets in this book, like I did with The Gamble. Although Tate had secrets, at least anyone was getting unnecessarily mad at each other for not asking about it or not revealing it and such. Tate really is a straight forward kind of guy for the most part.

I felt bad for Laurie. She really is such a lovable character, but at the same time she kind of got caught up in a mess. Simply because she failed to understand "biker speak" she thought one thing which actually meant another thing. So she was making silly mistakes like that which weren't intentional. In the end though, everything worked out though.

The scenes with her ex-Brad, I actually found absolutely hilarious. The way he'd face off with Tate. There was seriously no contest. Tate is much more an alpha male than Brad is. Plus it was horrible that you'd go back for your ex because the girl you cheated on said ex with decided to leave you. Really? I don't get the logic there.

The mystery in this one wasn't as shocking as The Gamble, but it still surprised me. That definitely was an interesting twist. Who knew that the serial killer would be so close to Carnal.

Overall, I'd give Sweet Dreams four stars. It was fun and very much what I'd expect from a KA read. Tate is an awesome hero!
★ ★ ★ ★ ☆
racheal kalisz
I have to admit when I first started this book, I did not like Tate very much, I figured he would grow on me like a lot of the other books that had guys I didn't much care for. I was right it took longer then normal but I have to admit Tate is a sweet man. I love Lauren's strength and I have to admit she is a very strong woman and a perfect role model. This was a good book!
★ ★ ★ ★ ★
angel
Kindle Edition, published April 23rd, 2011
the store Digital Services

How do you get over a particularly ***** divorce?
You pack up your things and embark on a trip to
places unknown. That's exactly what Lauren
Grahame did, and now she's ended up in a biker
bar in Carnal.
When Mr. HotandBothered realizes Lauren has
landed herself a waitressing job in the very bar
he co-owns...he's still hot, but more so bothered.
He doesn't want her here. Period. Tatum Jackson
always gets his way.
It takes time, the whole town, and a serial killer
on the loose to bring these two stubborn souls
together; to give them a second chance at love.
No one deserves it more.

Nope, it really doesn't happen all too often; stumbling across an affordable (we're talking less than 4$) 500+ contemporary romance that had me extremely excited for what's to come by just having read the blurb. Biker bar? Bad boy? I'm in! Never would I have guessed the author to make it on my all time favorite autobuy-list. It was an on the spur of the moment "splurge". Couldn't help it. Kristen Ashley ******* rocks! Her writing is so unique, I don't think I've read anything like her work before. It might not be for everyone, but it definitely floats my boat. Pish posh - it guns my engine!

Sweet Dreams is book #2 in the Colorado Mountain series. It was my first Kristen Ashley book, though. I adored every page of it. She takes the terms bad boy / alpha male to a whole new level - make that stratosphere!

Laurie and Tate are the centerpiece, so to speak. However, that doesn't mean the story evolved exclusively around them. Ashley created a community. You'll get to know a lot of people. It felt right, for each and every one of them added something essential to the story; something that made the main characters' journey even more interesting. A trusted friend, the ****** coworker - support system versus obstacles to overcome.
The characters (main and secondary) possessed a frighteningly amount of "real". Not just depth-wise; setting and characters had a symbiotic hanky-panky going on. Rich! That's the word...the story was rich.

More than anything else I appreciated how character driven this novel turned out to be. Pah, turned out to be? Understatement of the year. I noticed it only a couple of pages in. Please don't shy away from Sweet Dreams because of its length. I was so glad to be able to dive right in and also take the time to get comfortable in this world. The result: I didn't want it to end. As in ever!

Various plot lines were in play. In the end, they all got wrapped up nice and tight. A more than satisfying conclusion. It was a must and the author delivered on all accounts. Kudos to Ashley for not being afraid of complexity. Even more Kudos to Ashley for realizing that the more dimensions a plot has / directions a story takes the clearer and more straight forward the ending should be. It was all that.

Laurie. A woman with a past. A life that stopped existing the moment her bubble burst. Divorce. There are really no words to adequately express my feelings towards her. The hero being a domineering hunk; the heroine had to have some backbone. It's not an easy task to maintain the balance between a woman doubting herself - having been dealt a **** hand in life - and her being able to hold her own against domineering hunk mentioned above. There's a difference between dealing with such a man, giving in at times, compromise...and letting him walk all over you (thankfully, this didn't happen - at least not in a negative sense). Laurie was, despite her fragile emotional state, one awesomesauce heroine. Honest, refreshingly smart, sometimes over the top, serious about the things important to her, a good friend. Basically, someone you want in your life.

Of course she was overwhelmed by the enigma that's Tatum Jackson (grrrrr, but yummmmm - tatetastic). He had secrets. He was unpredictable at first. A force of nature! Such a **** - often, yet with a shoulder to lean on, strong, funny, caring. An enticing combination. I'd stock up on that -c-a-k-e- guy mix if I were you. Make no mistake, though, you will have to fight the urge to scream at him once in a while.
I won't share anything else about Tate with you, for it's best to just...er...experience him. On that note, happy experiencing! Be sure to thank me later.

Thinking back on what it took Lauren and Tatum; what they had to work through to reach a certain point (as an item), I hereby appoint them most favorite couple in a contemporary romance. You will go through every possible emotion reading this book. Love, hate, shock, fear, hope, happiness... And you'll go through it with them.

I know that Ashley's stories happen in her head, "scene for scene". She has to sit down at her desk to get it all out. I believe her. You don't write or type such a fabulous tale. You let it take over! It let's you write it. 5 stars to Sweet Dreams by Kristen Ashley.

Beware of Spoilers!
A few of my favorite quotes for those of you who are interested:
° 'Then you shouldn't have thrown her away when she was your wife. Now she ain't. Now she's somethin' to me and I don't let men I don't like get close to her and I gotta tell you man, I do not like you.'
° 'Life happens and I move on,' she returned. 'Life just happened and I'm movin' on.'
° 'You buy me sheets. You paint my room. What's next? You gonna wash my balls?"
° 'God, if he wasn't so handsome, strong, sometimes sweet, didn't have a Harley, that beard, a tendency to play with my hair, didn't look so good in jeans and wasn't so danged good in bed, he would seriously not be worth it.'
★ ★ ★ ★ ☆
drqsn
4.5 Feathers
Sweet Dreams
Reviewed by Suz & posted at Under the Covers Book Blog

This has got to be my favourite Kristen Ashley book so far on my Read Everything That KA Has Written Mission! Sexy bad ass biker Tatum Jackson, Tate to his friends, is so far KA's greatest invention. And I am DEFINITELY upping sticks and moving to Colorado so I can catch my very own bad ass biker.

Lauren, however, didn't move to Carnal to meet a sexy bad ass biker, she left to lose her self in a small town and get away from the life she was leading before, when she found out her husband had been cheating on her for five years with her best friends. But as time goes on she begins to love her new life and new friends in Carnal, and can't stop thinking about her surly boss Tate...

I loved this book, love, loved loved it! I don't know what it is about this one that makes it stands out in my mind from her other books. It has the same basic formula as her other books, but this one for me, stood out. The characters in it for one were fantastic, not just the main couple, but also the side characters and it makes this a really rich read as you start caring about everyone in it. But I especially loved, as you might have guessed, Tate he was alpha, he was hot, he was possessive...I couldn't get enough of him.

What I also liked about this was that there was a murder mystery plot line going on, and I have to say, I didn't guess who it was. I didn't really have a clue until they were revealed, I love it when a book surprises me and this one definitely did.

A great read, now I am getting back on my mission!

TATE!
★ ★ ★ ★ ☆
meredith milstead
I was super, super nervous about reading Sweet Dreams by Kristen Ashley. I had my first Kristen Ashley experience a few months back, and to be frank, it wasn't an experience that I wanted to repeat. I strongly disliked The Gamble by Kristen Ashley. Typically, that's when I would give up on an author. However, two things happened, between then and now, that persuaded me to give Sweet Dreams a try. First, multiple people recommended this book to me; people encouraged me to give this novel a shot even after they saw how low I rated The Gamble. Second, I just signed up with Lendle i.e. I borrowed this book i.e. I didn't have to pay for it. :)

In the end, I am glad that I read Sweet Dreams by Kristen Ashley. Sweet Dreams was a very enjoyable story. (It's 10 times better than The Gamble.) It's filled with passion, romance, betrayals, suspense, and action. It's quirky, unique, and entertaining. The plot was intriguing and the characters were likeable. Well, the majority of the characters were likeable. I enjoyed everything about this novel except for Tate's character-at times. Tate, the hero, drove me freaking nuts. He's a dominant, pushy, controlling jerk. I typically love dominant, pushy, controlling jerks. (Hello, I love Christian Grey!!) However, Tate took things too far, in my opinion. He's always in Lauren's face -yelling at her, bossing her around, interrupting her, etc. Poor Tate wasn't a well balanced character. He had his sweet moments but not enough of them, and he was a tad too aggressive. His character didn't keep me from enjoying this novel, but his macho man attitude did lower my rating. This novel would have been a solid 4 STAR rating if he would have been a little more gentle. My overall opinion of this book ranges between very good and great.

I gave Sweet Dreams by Kristen Ashley 4 STARS (3.5 STARS). I recommend this novel to adults who can handle a dominant, pushy, controlling asshole for a hero. If the in your face, cut you off, macho man stuff bothers you then I do not recommend this novel for you.

-XOXO

Reading, Eating & Dreaming

FOR MORE REVIEWS CHECK OUT MY BLOG ON BLOGSPOT: READING, EATING & DREAMING I WAS BLAIR WALDORF
★ ★ ★ ★ ★
beyondbothered
I don't normally write reviews for books- but I had to for "Sweet Dreams". You know those stories that stick in your head and have you thinking about them at random times days afterwards - that is what this book did for me. The first thing I liked about the book were the multiple story-lines- From Lauren starting her life over to a serial killer on the loose to Lauren & Tate's relationship as well as underlying story-lines about relationships and parenthood. Another thing I liked was the "community" feel of a small town coming together- from Sunny & Shambles all the way to Wanda at the Home Store. Finally, I liked the complex relationship between Lauren & Tate- there were times I thought he was a complete jerk, but as the story went on more pieces fell into place as you learned about his past relationships. I have other books by Kristen Ashley ("Mystery Man" is another good one)- she is a fabulous author and I highly recommend this book.
★ ★ ★ ★ ★
joe morrow
I really like the characters and insecurities. It made them human. The drama/mystery was great with the serial killer piece...I did not expect who did it. It also set up the next series with a bunch of ground work without it appearing that it was.
★ ★ ★ ★ ★
moqbel
Like some amazing comfort food with some special extra spice in it that makes you keep coming back, loving it, begging for more. Great heroine's journey story and top-grade romance. All with the fabulous small, dusty Colorado town and the lovable townsfolk. Hot hero, heroine coming into her own. These are grownup lovers, folks. He's 44, she's 42. Romance builds slowly, but plenty of heat. And a serial killer to boot. Right up there with The Golden Dynasty and Motorcycle Man as my fave all-time KAs.
★ ★ ★ ☆ ☆
curt faux
Three stars were for:

1. A good story. Great description of the characters & the town.
2. The romance between Tate & Laurie
3. The mystery on the murderer.

Downside:
Way to much use of the F*** word. By chapter 10 I was ready to find out how the story was going to end because I had enough of the word that it was turning me off of the story and possibly the Author,
★ ★ ★ ★ ★
aya abo elsaoud
Loved thus book!! Just read it a second time and I can't get enough of Tate and Laurie! Great story. Great characters. Great dialogue. It's a toss up which is my number one fav from KA....this book or Mystery Man. As with most of KA's books, I laughed and cried. The who-done-it parts kept me guessing until the end. I can usually figure out the villain earlier in the story, but not this time. I didn't want the story to end!! Don't miss out on a terrific book...grab this one and prepare to be wowed!!!!!!
★ ★ ★ ★ ☆
john ferrigno
This is the second book I've read by Kristen Ashley and I must say, I liked Sweet Dreams even more than I did The Gamble! The Gamble was like one huge soap opera-Sweet Dreams is more romantic suspense. The plot is better and the characters are more likable-I like Lauren more than Nina.

After discovering that her husband had been sleeping with her best friend for FIVE years (I really wanted to slap him!!) Lauren decided to leave life in the suburbs behind, and move to Carnal-a biker town. She finds a job at a local bar, and overhears super hottie and co-owner of the bar, Tate, saying some pretty mean stuff about her. Eventually, they are able to get past his cruel remarks and begin dating. Tate is also a bounty-hunter and is trying to catch a serial killer. I was soo surprised when the killer was revealed, I didn't see it coming at all. There's much, much more that happens, but I don't want to ruin anything! Read the book!!

Tate's an awesome hero! He curses like a sailor and is totally an alpha male. He's also really sweet. I'd ride on the back of his bike anytime ;-)

There are a ton of typos, but for me it didn't distract from the story at all! I definitely recommend this one!
★ ★ ☆ ☆ ☆
bobbie
I like Kristen Ashley's books. She's a wonderful storyteller. I don't mind the writing style, grammar, or testosterone-driven, uber-macho, sometimes jerky sexists she writes about. To be honest, my husband can be such a butt at times his reflection shows up all over Ms. Ashley's heroes. But Tate? Come on now. Really, Babe? I thought he was trying out for the serial killer.

You know how your man at times can act like SUCH A JERK you're forced to expend GREAT energy in calling him out on it? You don't want to do it, but you must dig your heels in--as it's a necessity? THEN...once you've called him on it he turns away and gives you the silent treatment--because it's better he be thought a jerk than to open his mouth and remove all doubt? Tate doesn't have this level of common sense. Tate takes jerk-hood just far enough such that I could not accept his proposed good-guy status. SO not happening, Babe.

I don't believe it would have been so bad had Lauren not often thought of him as being "a good guy". If she had accepted him DESPITE who he was, well...whatever. However to consider herself a good person and use the same label for him was just a touch delusional. Tate may be excellent for the average biker chick, but "nothing special" for the average "good girl". Really, folks. He's just not all that.
★ ★ ★ ★ ★
sidharth kakkar
I love every series Kristen writes. These books are intense and beautiful and wear me out. But I can't wait to read more. Love the descriptive beautiful words woven into this story set in Colorado in a made up town. LOVE
★ ★ ★ ★ ★
karenbo
Love this series ...

months later ... it's been a while since I read "Sweet Dreams", but I just wanted to say, I haven't read anything by Kristen Ashley that wasn't highly entertaining. Her characters are always well described and interesting. Sometimes I wish her books were a tad shorter, but then I am grateful she doesn't do the cliffhanger and book #2 & #3 like many other authors.
★ ★ ★ ★ ★
emilio
Love this series! KA has a formula I cannot get enough of. I love her books; she delivers consistently and provides lengthy books to allow you to get to know the characters and the great supporting characters she develops. She remains at the top of my favorite authors list.
★ ★ ★ ★ ★
fred vaughn
This story was so enthralling and emotional that I couldn't put it down!!! Seriously awesome. Lauren has to be one of my favorite heroines ever and Tate good golly Tate is so much he comes off page at you. Sweetest book and so many other things going on & unexpected turns--- man you have to read it!!!! You won't regret it!! Love her darn books!!!!
★ ★ ★ ★ ☆
mookel
As usual, I really love Kristen Ashley's books. There are common themes depending on the serie you're reading, "recurring" characters but it never fails to entertain me and I've never regretted buying one of her books. I truly recommend it because they are funny, have strong characters (alpha male hero, oh yeah!; sassy heroine) and the plot is far from boring (it rocks baby!).
So, you'll have a good time! Enjoy!
★ ★ ★ ★ ★
saptarshi
I'm a huge fan of KA and love everything she's ever written, but this series is a favorite, definitely. This book was better than the previous one, and I devoured it in two days even reading it for the fifth time. Loved it!
★ ★ ★ ☆ ☆
kate buford
3.5 star

BRIEF SUMMARY
Lauren divorced her ex husband and decides to settle in a small town leaving everything she has known behind. Where she decides to stay for a while, she meets Tatum, biker and part owner of the bar she now works. Tatum and Lauren seem to keep butting heads after dealing with his insults and moods. Lauren also finds out that Tatum is a bounty hunter after a serial killer is now lurking in the town of Carnal.

THOUGHTS

I really like this book and like reading about a moody possessive biker bounty hunter, but it also gave me a headache. I definitely liked the whole biker scene and the bar and the other scenery the author created. With all of the added scenery here comes Lauren, who is like a fish out of water that seems to not belong. I think the author did a good job showing back and forth of Tatum and Lauren's relationship along with the other characters. The serial killings were an added plus to keep the story interesting.

What really got to me was the length of the story which is 16000 KB and other details within the story. I just think certain things weren't needed, thus, stretching out an already good story. It really frustrated me and my enjoyment of the story. Either way I stilled liked it.

Storyline: GOOD
Intimacy: GOOD / VERY SPICY
Enjoyment: FAIR to GOOD

Romance Novel Junkies
★ ★ ★ ★ ★
jen sexton
Her stories are predictable in that they will include hot guys, gorgeous girls, steamy sex, fun characters (with good character development), a little mystery, and happy endings (of all flavors) - what's not to love?? There's always plenty to enjoy. I am always invested in the characters, cannot predict where the story will go each time other than the happy ending, and they are nice and LONG which is always pleasant these days. Love her books!
★ ★ ★ ★ ★
alex slater
Literally couldn't put this book down. Woke up at 230 am and just finished it. Kristen Ashley creates characters you feel like you could meet out in town somewhere. They almost seem so real you can't help but feel like you know them and care about them. This story had it all...romance..hotness...suspense and reality. I'm saying it again I'm a fan for life.
★ ★ ★ ★ ★
danyelle
Kristen thank you!!!!!
You know those very special books you read that you can't wait to turn the page and at the same time you don't want to turn that page cause you will soon be done and have to come back to the real world. Every book that this wonderful woman writes is like this. You get drawn in, and don't want to leave. Thank you for so many hours of pure bliss. Who needs to eat and sleep?
★ ★ ★ ★ ★
elizabeth schinazi
Woman, your books are my new favorites. I'm addicted to Kristen Ashley. Sweet Dreams made me laugh, cry, growl and sigh. I like her ALPHA males. I don't care if there is cussing, there is cussing in life as well. The love shines out of the pages. I wish I'd found my alpha male like the women in your Colorado series. Sweet Dreams was my first transportment followed by The Gamble and Lady Luck.
These books are life to the fullest and no holds barred latching on to the happy with mind, body, and soul. When I finish a book of Kristen's I immediately want another. Lucky for me I just found her and have plenty to choose from for a short while. I sure shortly in the future, I be impatiently awaiting the next installments.
★ ★ ★ ★ ★
janice maynard
Sweet Dreams is a pretty standard KA novel, but there is a bit where it gets a little graphic and dark. I can see how some readers might not connect with that as much, but for me it just made the read that much better. You know how I love my dark stuff. Really it's not that dark at all, don't let that comment scare you away from reading this book.
★ ★ ★ ★ ★
annasthasya
Fantastic! LOVE Tate! Really loved Laurie's story and how she ends up looking for nothing and finds everything. I loved all the amazing and crazy people she finds in Carnal. I grew attached to so many of the characters in this book that I already miss them! Maybe my favortie KA story yet. Hard to say because SO many are so good. But Tate is forever hold a place in my heart! Ahhhhhhhhh
★ ☆ ☆ ☆ ☆
leneah willis
I almost gave this book 2 stars because for the first forth I thought I might like it despite the clichés and embarrassingly bad dialogue. I liked the fact that Lauren didn't wait around for our non-communicative hero after he takes off without a word. Unfortunately that's all the spunk she shows. The second half was completely unreadable. I skimmed it since I didn't have another book to pick up. Long and droning with nothing happening for ages, idiot heroine, jerk of a hero and mundane characters.

Ditto the other 1 star reviews!
★ ★ ☆ ☆ ☆
siradee
2.5 Stars

Serial Killer. Conceited cheating husband. Crazy ex-girlfriend. Crazy ex-girlfriend's crazy friends. Evil husband stealing ex-bestfriend. Drama queen mother. It's like I got sucked in some sort of Biker soap opera.

Entertaining and sweet in some parts but mostly, there was just way too much drama going on.
★ ★ ★ ★ ★
karol
I LOVE this book and the characters that KA creates....so much so that I looked at googlemaps and was devastated to learn that Carnal,Colorado was not a real place that I could visit. I found myself thinking about the book and its characters long after I had finished the book and it made me read others in the series, desperate for more of Tate and Laurie. Just because I love the characters does not mean that at times in the story I didn't want to do them bodily harm....but that how it is in real life. I also have to say how much I love the fact that KA writes about adults in their 30's and 40's.....being in my mid 30's I am sick of books about high school kids.
★ ★ ★ ★ ★
cavan
If you questioning whether to get this book - get it - I promise you won't be sorry. I devoured the story in on day - it was so refreshing, and honest - and REAL. I love a good love story - but I'm so tired to these totally off the wall - never would happen in real life scenarios - or cheesy plot devices, stupid misunderstandings etc. that many authors use to create tension in their books. There was NONE of that. NONE. You know going into it you'll get your HEA - and you just enjoy the ride. I LOVED Laurie - and Tate - I wish I could be friends with them in real life. This is a heartwarming - make you smile and feel really good kind of book. Try it.
★ ★ ★ ★ ★
ingrid thomas
I absolutely love Kristen Ashley's books!! Granted this is only the second one I've read but she's amazing!! I especially love second chances and all the life lessons she throws in there. Also the sex!! it's beyond amazing!! you can't go wrong with a Kristen Ashley book!!!
★ ★ ★ ★ ★
zinha69
I love love loved this book! The story it tells is fantastic, it is fast paced and hard to put down once you start reading it. I won this book in a giveaway and finished reading it in two days. Kristen Ashley is such a great author, highly recommend!!!
★ ★ ★ ★ ☆
randall
Just a fluke finding this book. What can I say, loved the story kept me glued to the pages. I'm a quick read an enjoyed getting to know a new author for me. I will go on to read more. Give the author a try, can't go wrong.
★ ★ ★ ★ ★
kevin krein
I really loved this book. Older characters that have lived life and, well, been there and done that! She isn't perfect, he isn't perfect. Great plot twists and secondary characters. Thank you Kristen Ashley, I loved The Gamble, I loved this one and can't wait to read Lady Luck!
★ ★ ★ ★ ★
nova deviator
Visit my Book Review Blog Coffee, Books & Lipgloss: [...]

This is my 4th read from the author Kristen Ashley and the moment I finished Sweet Dreams I was absolutely certain of two things.

1. Kristen Ashely is without a doubt a magnificent author. Simply amazing and downright potent reading material. Since I've picked up my first Kristen Ashely book Creed... I've smiled all the way and haven't stopped grinning since...

Read the rest of my review for Sweet Dreams on my blog

[...]
★ ★ ★ ★ ☆
willow roback
I liked the first book in this series better than this one, but this one was really good. I am falling in love with this author and going for the next book in this series as soon as I'm done with this review. I would recommend both this one and the first book in the Colorado Mountain series.
★ ★ ★ ★ ★
alathea
This book.... This author can't stop writing. It needs to be longer. I never want to leave this world Kristen Ashley creates. I've read almost all her books and she keeps bringing in characters from her other series so you don't loose them and the way she describes the scenic areas of wherever her story takes place... I've never been to Colorado but I'm pretty certain I could navigate it without the aid of a GPS. This story... If I don't find a Tate... Über alpha male to the extreme. And his bitchy ex-girlfriend? After all the cramp she pulled and the way Ashley writes about how Lauren forgives her through her sweetness you end up loving the bitch. I'm not gonna say why you should get this book Ashley's own synopsis does that for you but I will complain and say that I wish these books never end. Amazing story.
★ ★ ★ ★ ★
dina basnaly
This book had love, murder, and scandal all within the first 3 chapters and it just kept getting better from there. Been a long time since I couldn't put a book down and this one met that anomaly. Awesome read.
★ ★ ★ ★ ★
nomnomdom
I like anything that Kristen Ashley writes. Her books are so down-to-earth and lifelike that I don't see how any reader could not like her work. Her "life" portrayals are so raw that they could fit anyone.
★ ★ ★ ★ ★
kevin bainbridge
First of all let me say that I don't read Romance novels....ever. My mum reads Romance novels not me. But Sweet Dreams was recommended to me by a friend when I asked advice of what books to read with sexy bad boy alpha males in them. I read the blurb for the book and was intrigued and it was only £2.49 at the store when I purchased it for 562 pages so I thought why the hell not. Let's give it a go.

Well I am shocked and pleased to say that I absolutely loved it. Ms Ashley creates a vivid little town called Carnal and fills it with wonderful characters and one hot sexy badass bad biker boy alpha male called Tate. I couldn't put the book down, it is a long book as well but I didn't want it to end. I have to say that I was a little surprised with the story as there are some nasty bits concerning the serial killer but there are some sweet bits with Tate and Lauren too.

I am going to read some more of Kristen Ashley's books as from what I've seen they look pretty good, I just hope I'm not turning into my mum lol. As I mentioned I have never read Romance, this has been my first time, so I don't know how this book compares in that genre but I do know that I really liked this book and totally loved Tate so I am going to give Sweet Dreams 5 stars.
★ ★ ★ ★ ★
jason shugars
This is one of my favorite books, I like the main character, Laurie. She can be mean when she needs to be and she gets kind of nutty and funny at the end. Tate is scary, mean and sweet when the time comes.
★ ★ ★ ★ ★
kjersti
If you are a fan of shows like Sons of Anachry, or love the motorcycle life, you will love this book... even if your not into those things you will still love this book.. this is the first book that i have read by Kristen Ashley and i will say it won't be the last..

Lauren caught her husband of 10 years cheating with her bestfriend for 5 of the years they were married.. Lauren was drifting, trying to find herself, living out of her car and traveling from place to place trying to find what she wanted out of her life.. little did she know how much her life would change in alittle town in Colorado..

Tate was a man that was lost too.. he had a job he loved (bounty hunter) he was an ex-cop, ex-pro-football player, college all american, who was supposed to be a silent partner but wasn't so silent... where Lauren walked into his life..

this was a truely great book!!!
★ ★ ☆ ☆ ☆
diesel pfingsten
WARNING SPOILERS

I definitively like the "heroine" she was not scared voicing her thoughts and was not easily put under the rug..in which put a BIG smile on my face, but...

What did not work for me was "the Hero"...

Its against my principles to enjoy a romance based on "someone else's suffering"...The hero did not mind sleeping with the mother of his child that was A WIFE OF ANOTHER MAN. That is cruel infidelity that I cannot just pass and think good about the hero..when all he's doing is disrespecting a marriage of two people and hurting the husband of a wife he's sleeping with. Then when Neeta dies..I expected him to feel a measure of grief and regret especially when he learned that she was murdered, but sadly there was nothing and this is a man that at one point loved her and she was a mother of his son? Not a "dream hero in my eyes"...Then on her funeral the hero did not acknowledged his wrong doing...sleeping with married woman without any remorse behind her husband's back..not even had the guts admitting to the poor husband his betrayal with his wife....Not even the slightest honesty left his mouth...the reader would expect some retribution on his part, but HE HAD NO SENSE OF REMORSE FOR HIS SEXUAL TRYSTS WITH ANOTHER MAN'S WIFE

Definitely not a romance I want to enjoy that is based on another person's suffering!
★ ★ ★ ★ ★
briana ryan
I love all things Kristen Ashley... but when I first started reading Sweet Dreams, I absolutely hated Tate. He was so mean!!! But he definitely deserves the award for the best redeeming male character ever... and hot macho man bad boy bounty hunter too! Tate ended up being one of my all-time favorite Kristen Ashley heroes. This is a must read!
★ ★ ★ ★ ★
gerene
Wow!!! Where did this author come from? She is freakin' awesome! I love her writing, and her stories are so addictive and soooo dang good! I've already read three of them and will read all of her work soon. Please, Kristen, write more!! I love your books, and your hero's are so alpha and loving in their own unique ways, love them!!
★ ★ ★ ★ ★
ladawn
This one had me guessing on who done it right to the end! The alphas in these books are HOT but if you aren't used to men who take no bs and have to have it their way you might not like this series! I would read these again!
★ ☆ ☆ ☆ ☆
tech
WARNING: many plot spoilers here. If you haven't read this book yet, but think you might want to, I recommend that you skip this review, or read only the first few paragraphs (so you can save your money).

This is the WORST novel I have ever encountered in my entire life. I simply cannot understand the extensive positive reviews of this novel and other novels by the same author.

As another reviewer on the store said, Kristen Ashley is in dire need of an editor -- for content, for style, and for her horrible grammar. (I listened to an audio version from the library, so I cannot comment upon the punctuation, as someone else has.) Worst of all, however, is that the characters in this novel (and I imagine in the rest of her work) represent of some of the worst gender stereotypes you will find anywhere, setting the women's movement back half a century at least.

(And no, the fact that the heroine is a former airline company Vice President does not make her any less of a gender stereotype. Read on.)

The "heroine" and primary narrator (we get her first person point of view all the way through until nearly the end) Lauren Graham (god she has so many nicknames it is hard to keep them straight - "Ace," "Lori," "Ri" (or however you spell it --audio versions are no help there), has to be one of the stupidest women I have ever encountered in a novel, and that includes books written by misogynist men. She is utterly clueless throughout 99% of the book and is always misunderstanding her lover, the "smokin' hot, badass, biker bounty hunter who looks good in jeans" Tatum Jackson, in spite of the fact that his patterns of communication as an "alpha male" are repeated endlessly. She is always confused about what he wants from her when anyone with half a working brain cell could figure it out. I certainly did myself, and I have zero knowledge of so-called "biker talk." I can't tell you how many times, while listening to this story, I said "you idiot" out loud. A problem is that those misunderstandings form the foundation of the vast majority of the plot in this book.

For example, I really got ticked off at Lauren when she goes into this tizzy trying to figure out whether Tate wants her to live with him. Get this: she is ALREADY staying in his house and has made her move out of the motel room she was living in and enjoying, purportedly for her safety given the serial rapist/killer running amok, not to mention that this is, after all, a biker town. In spite of all that she goes so far as to look for an apartment and then pisses him off because of it. Just asking him appears to be out of the question for this spineless woman. Still, he has made it clear in no uncertain terms that he wants "his woman" where he can know where she is at all times. Sure, she is insecure when the novel starts out (though how a former corporate VP could be that insecure is beyond me), but by the time THAT scene rolls around she has been playing "biker babe" for quite a while.

To me Lauren comes off as a complete idiot. I have serious trouble believing she was EVER an "Executive Vice President of Human Relations" at an airline with a recognizable name. You don't get to a job like that being as mealy-mouthed and as lacking in self-confidence and self-esteem as Lauren is. She doubts EVERYTHING about herself. Ok, so in part that's because her now ex-husband ran her down all the time, but seriously now. A woman at a job at that level letting a man like Brad (a stereotypical pompous ass interested only in status) run her down is simply unbelievable. She doesn't leave him -- Brad is the one who divorces her. Even after the divorce she is still pining for Brad, saying they can work it out, even though the main reason for the divorce is that Brad has "fallen in love" with Lauren's best friend, and the two have been having an affair for five years. The fact that she still wants him back even after the divorce is final (at least until she "finds herself" in biker town Carnal, Colorado and falls in love with the salaciously delicious Tatum Jackson) alone is enough to tell you what an idiot she is.

Then there are all those "uuuhhmmms" that get repeated and reiterated when she isn't sure what to say. They make her sound like a teenager! "Uh oh! Daddy (i.e., Tate) caught me doing a b-a-a-a-a-d thing! How do I get out of this now? Oh! Oh! I know... I say, 'Uuuhhhhmmmmm'..." (Those Uuuhhhhmmmmm sound particularly bad when they are read aloud.) A smart woman who isn't sure what to say keeps her mouth shut until she figures it out! A truly smart woman will very likely say things like "I'm not sure what you want from me." You know. DIRECT communication.

Equally disturbing -- Tatum Jackson's personality and his expectation of maintaining control over Lauren make him a serious control freak, and his whole modus operandi especially relative to his chosen woman, involves characteristics you find among domestic violence perpetrators. No, he never hits her (thank Goddess!) but he is a large man with an incredible muscular build, and there are frequent hints at the possibility he will be violent -- verbally if not physically -- if "his woman" disobeys him, although of course that threat is never fulfilled. However, Lauren seems to like that implied threat of violence (so long as, of course, he doesn't fulfill it). For instance, Lauren perceives her family backing off from questioning Tate for fear of what a man with his physique might do to Lauren if he is sufficiently displeased by her family. And there are other scenes where Lauren is clearly intimidated by this hunkahunkahunka burnin' love because of his size and the way he tries to control her. And she apparently finds that attractive, all of her protests notwithstanding.

All of THAT supports the mythology that what a real woman wants is a man to boss her around -- as long as he is terrific in bed and, although he is physically intimidating, he never actually hits her. Although she tosses out objections now and then, leading a lot of readers (it appears from the reviews) to see her as a woman they admire for her "sass," she ALWAYS loses the confrontation. ALWAYS. Until the very end when she has proven her ability to be submissive to her hunkahunkahunka burnin' love so she is somehow able to talk him into being decent to his son and into refraining from real physical violence against another man. Until she has proven that she knows her place in this castle, Tate absolutely refuses to listen to her.

Often he has good reason not to listen, I have to admit, because often she is so freaking stupid.

Worst of all of the gender stereotypes is the "no means yes" mythology that gets reinforced in nearly all of the sex scenes, where the potential for rape is implied -- but of course she always submits in spite of her initial objections. Ok, yeah, she is seriously attracted to him, but gimme a break. If she says no, he should accept it. PERIOD. Because that mythology of "no means yes" is the #1 reason women experience date rape.

I can tell you one thing -- if I were ever to meet a man like this I would run like hell from him. Actually, I HAVE met someone like that, and he ended up trying to choke me when I told him I wanted to see other people. I got away from him only by turning into that submissive woman that Tate is training Lauren to be, telling him, sure I would do whatever he wanted, knowing that if I didn't, I could end up dead, playing that role so I could escape alive the next morning.

Of course, Tate Jackson isn't THAT guy. Tate Jackson somehow incorporates the personality of a control freak with a sweet, loving man who only has his woman's best interests at heart. Uuhhhhhmmmm. No. No such person in real life, though lots of women get sold on that myth, and end up imprisoned in an emotionally if not physically abusive marriage.

Let me tell you, at 66 years of age and having spent some time working at a domestic violence shelter, not to mention having been married to a control freak for 7 years, I can say with considerable authority that if you come across a man who has to be in control all the time -- run like hell. He will NOT turn out to be sweet, sensitive, and understanding the way Tate Jackson turns out to be. GuaranDAMNteed!

The reality is that this character is a complete fantasy bearing zero relationship to the real world. A man in the REAL WORLD who is as much of a control freak as Tate is ALWAYS ends up being violent with "his woman" (either physically or emotionally; usually both) if Lauren displeases him by disobeying his orders, or simply not doing what he wants (which she is supposed to figure out by telepathy).

Tatum Jackson is of course incredibly hot, hot, hot! Not only does he LOOK hot, he is the most incredible lover who ever lived -- described by Lauren as a "god" in a few scenes. He is a masterful man constantly barking orders (which rebellious Lauren challenges in that "stamping your foot" kind of way so many women use, but ALWAYS ultimately gives into) whether about household matters or sexual matters or...WHATEVER.

What you have in Tatum Jackson as an "alpha male" in reality is everything that is wrong with the way masculinity has been defined for centuries. A) He OWNS his woman. She is his PROPERTY. He needs to take a "strong hand" with her. B) He is orders her around without any consideration for what SHE might want -- he supposedly already KNOWS what she wants (that is, a big strong he-man to run her life since she has made such a mess of it on her own). C) It is his job to protect her at all times, including from herself (hence all the ordering around).

Lauren CAN'T POSSIBLY figure out how to protect herself without him telling her (such as not opening your door unless you know who is on the other side). No. Tate has to very carefully instruct her about peepholes and bolt locks and how those door chains are utterly useless. And no, she is not in her late teens/early twenties. She is FORTY-TWO. And no, her sheltered childhood growing up in the perfect family on a perfect farm in Indiana does not excuse her lack of knowledge about peepholes and bolt locks, unless she has never in her entire life watched a crime show or news about crime on tv.

Of course, we always find out LATER that Tate had a good reason for telling her to do something, but he couldn't possibly be bothered with explaining that to her until after she gets all rebellious and makes him tell her WHY she is being such an idiot.

That macho macho man that every woman supposedly wants is a big load of donkey doo-doo! Any woman who clearly likes getting ordered around (really, she gets off on it) like that seriously needs a good therapist, preferably a feminist one. Any woman who in real life hungers after a man like Tatum Jackson will be hugely disappointed when she finds him. Because control freaks in real life are impossible to live with, are always putting you down, and you always end up selling your soul to them in order to try to make the relationship work, because of course if it doesn't work out, YOU are the one with the problem. No ACTUAL male control freak has the sensitive, insightful understanding of human nature that Tate has but that he only reveals when he has to (and when it works for the plot line so that Lauren won't go running off).

The worst of that -- aside from the reinforcement of rape culture's "yes means no" mythology and the idea that all a good woman really wants is a good man to tell her what to do -- is that no real man can measure up to the ideal man as represented by Tatum Jackson, and so women who fall in love with this character and then measure their husbands or boyfriends against him, will be horribly disappointed. This brute with a heart of gold doesn't exist. I can't tell you how many divorces I have seen resulting from the fact that women keep pining for a man who can't possibly live up to this fantasy!

Get over it, already! If you want a man who is sensitive to your needs, don't go looking for an alpha male, because no real alpha male is anything like Tatum Jackson.

As for Lauren as a character, aside from being so incredibly clueless (which she has to be in order for the plot line to work), she is spineless as hell until the very end...and even when, in the end, she successfully "stands up" to Tate by talking him into being sensitive to his son and out of being abusive or violent toward those who have wronged him, she is still being submissive to him overall. She ends up emphasizing how much she loves to give Tate ANYTHING he wants. Absolutely ANYTHING.

And then there are the dumb phrases like "he cupped my sex" -- a euphemism for a more explicit word (which the store will not allow me to use). Why use euphemisms like this in a book that is full of very explicit sex scenes?

Aside from the gender stereotypes the novel is full of stock characters like "the hippie chick" and her boyfriend who, oh by the way, are the only "hippies" in a tiny biker town in Colorado. Of course they are nearly always stoned, and yet they manage to make a living off of a coffeehouse that is completely out of place in a "biker" town. Naturally all the townspeople come to love the hippies, thanks to Lauren helping them out. Well, tell ya what. I have seen hick towns like that and these "hippies" would have been run out of town on a rail if they didn't have others around to support them. Least of all would they have a decent business going -- and I don't give a damn about how spectacularly delicious the baking is.

Sorry. If you are a hippie couple and you want to make a living with a coffeehouse in a small town, there really have to be OTHERS like you around. Maybe a college or university nearby. Or an artists' colony that brings in tourists. Stuck out in the middle of nowheresville? Not a chance. Bikers and hippies just do not get along. Not even if there is a woman with a heart of gold to bridge the gap. The only thing bikers and hippies have in common is a rebellious appearance and a predilection for mind-altering drugs.

And then there are the plot and subplot lines. The serial rapist/killer subplot is completely unbelievable. You cannot tell me that "the best bounty hunter" in the country -- who says early on that the killer has to be someone that the women know -- is not going to check out every single male in town that he hasn't known going all the way back to his childhood very EARLY in the investigation, as soon as he figures out that the killer has to be known to the women. This super-bounty-hunter is extremely successful, and yet he is unable to track down any leads for months (years, even, as this goes back several years), puts the case aside and leaves it for the cops and the Feds, and then, when his woman's life is on the line, is able to figure it out IN ONE HOUR, just in time to save Lauren. Oh. How ConVEEEENient.

Carnal is a small town, so small that you can walk the entire business district, which exists on one street, Main Street. Here's a store, there's a store, here's a motorcycle mechanic, there's the hippie coffeehouse, and then, of course, the biker bar. The ONLY biker bar in town. And that is pretty much Carnal entire.

You are going to tell me that this incredibly successful bounty hunter is going to be stumped THAT LONG? When the investigative starting point, at least for the Tanya character, would so obviously be the bar that she left from before she was attacked? And where it turns out (at the very end of the book) the killer has worked as a bartender for a few years in the very bar Tate Jackson owns.

I tell you this much, I would NOT hire a bounty hunter who hasn't looked into the immediate associates of EVERY victim, least of all the first one who is that close at hand.

Not to mention we find out that this killer rapist -- who is targeting "bad girls" -- has come to see Lauren as a "bad girl" (even though throughout the book she represents herself, as does everyone else, as a "good girl," with that being her primary characteristic). He comes to the "bad girl" conclusion about Lauren because she is now living with Tate without benefit of marriage, worst of all eventually in front of Tate's son. Throughout the novel up to the climax and denouement, when Tate is explaining the inexplicable WHY the rapist targeted "good girl" Lauren, there is not a single moment when "good girl" Lauren even questions her living with Tate, not even with his son there, though she is constantly questioning whether Tate WANTS her to live with him.

So, ok, today's sexual morality is a bit different these days. But to not even THINK about the impact it might have on the son? He has already had to cope with a promiscuous mother -- shouldn't there at least be SOME TALK about whether the live-in situation is APPROPRIATE for the son? Some DISCUSSION with the son about what the change means? Shouldn't Lauren at least WONDER about it? And wouldn't a truly GOOD father make sure that a woman who is going to be living in the same house as his son has a commitment to the kid BEFORE they sleep together when the son is there?

I mean, kids need stability. They do NOT need to be present while EITHER mom or dad works out this, that, or the other sexual partner sleeping in their home while the relationship is new. There needs to be TALK about it at the very least. Otherwise you are putting your kid in yet another situation where he/she will lose someone who becomes important.

So anyway, now suddenly "good girl" Lauren is a "bad girl" in the eyes of this serial rapist/killer (who already killed his "bad girl" mother for falling in love with someone other than her son and then framed the man for the murder...oh, goodie, another plot stereotype). What puts this man over the line in re:Lauren is when Tate talks explicitly about how he and Lauren "get it on" in bed to an audience in the bar -- the sole purpose of which is to enable Tate to lord it over Lauren's ex-husband Brad, strutting his macho macho man around and marking his property boundaries.

THAT is what sets this killer off on a quest to torture, rape, kill, and scalp "good girl" Lauren. And yet, Tate, who has all kinds of other reasons for feeling guilty, hardly gets the point that it was HIS TALK, HIS need to mark his territory that set the guy off. I tell you, if any man did that to me he would NEVER touch me again. But of course, mealy, weasely little Lauren registers her objection, but like all of her other objections to Tate's actions, she just SWOONS over what he does to her in bed, and so she just can't find it in her to actually make him listen to her.

I don't care how good a man is in bed. He is NOT WORTH THAT violation of privacy. Yet it seems for our heroine who is supposed to be GROWING in a positive direction in this novel just loves the macho macho man routine, calling him "captain" and following his orders. Even when her captain puts her life in danger.

Yes. Tate puts Lauren's life in danger. But because he somehow manages to figure out who and where the killer is within an hour, and gets out to this secluded spot in the nick of time, Tate is the hero.

Oh, and then there is this main plot where Lauren realizes how superficial her life was before in Phoenix with Brad, focusing on what money can buy, and so she transforms her life completely after she ends up in this biker town where she finds REAL life. Only it turns out she craves closets full of clothes and high heeled shoes, and ohhh, it is so great when Tate gives her a brand spanking, sparkling new kitchen (that somehow got put together while she was at work...yeah, right), and mountains of silver jewelry as proof of his love for her. And of course we get "treated" to detailed descriptions of her clothing purchases and what she is wearing at any given time, not to mention her hair and makeup. Talk about superficial!

All she has done is exchange her business suits for "biker babe" duds, which apparently are just as expensive. And a mousy haircut for a very expensive one with highlights done at the salon run by the "gay guy." (Ugh. More stereotypes! The hairstylist apparently the only gay in town until the butch "lesby" comes along to waitress at the biker bar...who then, of course, gets taught how to be more feminine by Lauren. Like, the only kind of lesbian is seriously BUTCH, but hey, she can be taught if the right person comes along! And the only gay guy is a hairdresser.)

SMH.

I have much more to say about the plot lines but this is already long and there is more to cover. So now, the "smaller stuff."

Apparently, Kristen Ashley has never taken a decent writing course nor had a decent editor. This is SO obvious with her grammar errors, but then there is her wild variety of attribution tags.

#1 lesson regarding attribution tags. DON'T use any words other than a version of "said" unless there is a GOOD REASON for it. Attribution tags are there just to keep clear who is speaking. You do NOT need to vary them...definitely not to the wild extent that Ashley does...out of fear of repetition. What is important in dialogue is WHAT is said, not the attribution tag, which needs to fade into the background unless there is something about the WAY something is said that needs to be emphasized.

For instance, if you need to convey that someone is shouting, you say "shouted." If somebody actually whispers, then you say "whispered" (Ashley uses this way too much in circumstances where a whisper hardly seems appropriate.)

NOBODY, but NOBODY "breathes" words. (That one is an abomination!) And you don't need "reply" because it is obvious from the dialog that someone is replying.

Most important, you do NOT need to change the attribution tag with every sentence. Why? Because unless there is a good reason to use a different word for the fact that it conveys meaning other than simply speaking, using an attribution verb other than "said" calls attention to the tag rather than to the words being spoken.

The one that annoyed me the most, aside from "breathed" was "educated." You may be educating someone when you speak, but you do NOT educate words. Get that? You SAY words. PEOPLE GET educated.

The verb "educate" is a TRANSITIVE VERB. A transitive verb has two characteristics. First, it is an action verb, expressing a doable activity like kick, want, paint, write, eat, clean, etc. Second, it must have a direct object, something or someone who receives the action of the verb.

That means, for instance, that the person who is in the process of educating someone can, for example, "educate a student" (verb=educate; object = a student). But you CAN'T write:

"One plus one equals two," the teacher educated.

(No that is not an example from the book -- I will NOT listen to it again to find the gawdawful places where she uses that as an attribution tag.)

More examples:
QUOTE:

The blonde's eyes narrowed.
"Did Bubba put you up to this?" she asked.
"Bubba?" I asked back, at this point confused.
"Bubba," she bit out, then glanced around...

...I looked again at the blonde.
"I'm not kidding," I told her.
"Bulls***," she replied irately, already at the end of her patience.

...Tate'll like her. Big time," he declared. "Bubba will like her even better."
"Shut up, Jim-Billy," the blonde muttered.
"About the job...," I stated...

Those aren't the worst cases, but again, I can't skim audio. And there is no way in the world I am listening to this again.

"Asked." Ok, fine. She is in fact asking a question. But "asked back"? You have a question mark, you don't need to note that it is a question in the attribution tag, especially not when it is as awkward as "asked back."

And then, "she bit out." "Bit out?" Ok, you SPIT OUT, but you don't BITE OUT words. You can speak biting (i.e. harsh) words, but if the words are biting it should be obvious from what is said.

Then "I told her." Not inaccurate, but completely unnecessary. Generally you use the verb "told" as in "I told her a story." Or "I told you not to go outside without a jacket." But here there is no purpose, no value gained, by using the word "told" in an attribution tag...better still would be to not even use an attribution tag, as Ashley does SOMETIMES. You need that tag in dialog ONLY when you switch speakers or if there is something special about the WAY something is said.

And here is a really awful one:

"Bulls***," she replied irately, already at the end of her patience.

Ok, I will let the "reply" slide. Not really necessary, but hey, ok. N.P. What you REALLY don't need is "replied IRATELY..." The irritation is OBVIOUS from the word chosen: "bulls***." I don't know of ANYONE who says that word who is NOT irritated when they say it.

"He declared." Mmmmm...maybe. Can the writer JUSTIFY it as a declaration? I am not so sure.

"I stated..." This is a really awful one. The verb "state" is reserved for formal statements (as in "the president stated that he would withdraw troops...") or documents (the divorce decree states...), not ordinary conversation. "Stated" is used frequently throughout the book, always in reference to ordinary dialogue.

There are many far worse ones than these, particularly (but not only) in the sex scenes. These tags become especially obtrusive in the sex scenes! But one more time: I am NOT going to listen to this again.

Finally, there are the absolutely endless and boring detailed descriptions, especially of absolutely irrelevant actions. The ones that come to mind immediately are all the descriptions of how Lauren opens up her cell phone and dials number, and then of course we are "treated" to a description of the procedure she uses for ending her call. Why are those details important? Is there something special about the way Lauren makes and ends a call that is different from the way other people do it? Ok, so maybe if she snaps the phone shut because she is irritated about the call, but why do we have to have the information about opening the phone and putting the numbers in? Why can't she just CALL someone? If it is important that she is using her cell, fine, say that. But why do we need a description of her dialing?

That is just one example of absolutely unnecessary descriptions of actions. Yes, descriptive detail is important. BUT ONLY IF THAT DETAIL ADDS SOMETHING to the story. Does she have a particularly quirky way of dialing? Fine, describe that, as it might reveal something about her character. But unless the description reveals something about a character, advances the story in a meaningful way, or is essential for setting the scene, LEAVE IT OUT!

I could cut this book in HALF and still have everything that actually matters in the story.

Not that any part of it matters to ME, since I hate the characters and the story line. But hey, to each her own. I guess.

So, why did I bother to listen to the whole book and spend the time it took to write this review? Because this book is representative of so many other books in its genre. And worst of all, it is badly written. And there are so many women who fall for the mythologies built into it. That is the biggest tragedy of all.

And, lest anyone complain that I am by nature just way too negative and critical, here are some really great novels I have dipped into recently, most of them love stories:

Alice Walker, Now is the Time to Open Your Heart (a love story with depth, breadth, and profound truths)

Alice Hoffman, The Ice Queen (another love story of incredible depth -- this one weaves fairy tales into a real life story; if you want truly great love scenes, you will find some pretty amazing ones here)

Joshilyn Jackson, Backseat Saints (with a truly strong character who manages, finally, to extricate herself from a violent marriage, with absolutely delightful and insightful interior monologues).

Joshilyn Jackson, Somebody Else's Love Story (another truly strong female character -- whose interior monologues are absolutely delightful and insightful; obviously a love story)

Carolyn Wall, Sweeping Up Glass (set in a small Appalachian town where a strong woman defies racism and ends up preventing a major holocaust of lynchings)

Anne LaMott, Imperfect Birds (A middle class couple in Marin County comes face to face with the reality of their teenage daughter's drug addiction)

Dianne Warren, Juliet in August (several love stories intersecting each other, ranging backward and forward in time yet told around a simple narrative framework of a single day, all set in Juliet, a small town in Wyoming)

Meg Wolizter, The Uncoupling (a facetious story about a season in a small town where all of the women suddenly lose interest in sex, triggered, apparently, by the new drama teacher having high school students put on Aristophane's Lysistrata).

Meg Wolizter, The Ten-year Nap (about a group of women living in New York who gave up high power careers to be with their children...and no, it isn't critical of that choice, although the implications for each woman's life are thoroughly explored).

Chitre Banerjee Divakaruni, The Conch Bearer (absolutely magical).

Ann Patchett, The Magician's Assistant (another love story)

Amy Tan, The Bonesetter's Daughter (two love stories -- a daughter's and a mother's separate love stories, and the love story between the two of them)

Ellie Newmark, The Sandalwood Tree (yep, another love story, this one set in India in the late 1940s as India is about to achieve independence from Britain)

ENJOY!
★ ☆ ☆ ☆ ☆
fredrik
You know I wish I had taken more time to read more reviews on this book or download a free sample. This book was just TERRIBLE and I don't use that word lightly. It just seemed to go ON & ON with no ending in sight! What was with the run on sentences? The editing was nonexistent & the writing was atrocious.

*SPOILERS*

I'm not sure who irritated me more - Lauren or Tate. I did NOT like Tate at all. I am all for the "Alpha Male" who takes charge & whatnot - but it is NOT okay with me that he continued to tell EVERYONE in hearing distance exactly what she does with her "mouth" and every time they f#@k! Not to mention - I can't STAND to read him continually say, "Gonna f%$k you now babe." That was NOT what I thought I was going to read! I'm not a prude and I don't shy away from sex scenes but the amount of sex (seriously, is she taking notes from Fifty Shades of Grey?) and the vulgar language was just completely unnecessary. There's only SO many times you can say "f$%k"in a book! Someone please get this woman a Thesaurus! Lauren started out okay but she seemed to me to turn MORE insecure with herself as well as childish. I mean - please show me ANY woman that would tolerate with her "man" telling everyone in graphic detail exactly how & how often she "f$&#s" him! The entire situation with Brad & Haley was the worst though. NO ONE does that - it wasn't realistic OR believable & the scene in the bar had me sitting there not even believing what I was reading. And AGAIN Tate tells everyone what she does to him! UGH!!! Just seemed to me that the author was looking for more filler to make the book even longer and more ridiculous than it already was.

The serial killer storyline was the only thing that became interesting to me - probably because it started adding depth to the book. Somewhere about halfway into the book that storyline took a backseat - not sure why because it almost started getting good...almost. Unfortunately this book NEVER got good for me & I cannot believe I wasted time finishing it.

I won't be reading another book by this author & I only hope I save some people some of the money I feel I wasted in downloading this. This is my opinion though - do download a sample so you can get a feel for what I am talking about. For all the rave reviews, I am very very disappointed.
★ ☆ ☆ ☆ ☆
kayla schommer
I can't help but concur with the other negative reviews. This book is poorly written with no skills in word craft. Apart from poor grammar, bad english and lack of a decent plot the characters are from cartoon land. What woman would put up with the abuse Tate dishes up? Is this the alpha male type women go for? If so, then I was raised all wrong. Sorry to the author for being so harsh but get a lesson in english sentence structure and a good editor.
★ ☆ ☆ ☆ ☆
oliver sheppard
With the amount of high praise this author is getting on the the store romance forum, I am afraid that many will be led to believe that this is going to be a polished and well written story. Truth is, it is more of rough draft manuscript in need of major proofreading and editing. I suspect this review will get down voted, but I really don't care. People have a right to know what to expect.

This was my first -- and last -- book by this author. Her stories may be interesting and heartfelt (according to many of her fans), but her writing leaves a lot to be desired. Like proofreading and editing! It is not ready for prime time. She doesn't have a polished writing voice, nor does she have a solid grip of basic writing rules. So if you care about well written stories, be sure to read the free chapters online before you buy. Many readers have been able to look past the writing issues, so maybe you can too.

In full disclosure I only made it 10% (40 pages or so) into it before I couldn't take anymore, so this review is not about the story itself. In truth, she may have told a great story in this book but I will never know.

So what is wrong with the writing? The major issues I found were:

Problem 1: It felt as if HALF the sentences started with the word "I", which to me showed a lack of creative story telling. "I went into...", "I noticed that...", "I couldn't get...". Wow, this got old fast! (Read the first few pages of the Sweet Dreams sneak preview and you'll see what I mean. I skimmed the rest of the book and sadly the writing voice issue never stopped.)

Problem 2: The loooooong run on sentences are a constant problem, not an occasional one. It is difficult to follow her meandering train of thought through these poorly written sentences.

Example:

"But it hit me just then that since not only did he feel free to shout those things about me when he barely knew me but also he knew I heard it and he didn't apologize but told me to shake it off and let it go because I should somehow accept he was in a ---- mood and just deal with it, that he obviously wasn't a very nice person and maybe, even though I was a nice person, there were some people who deserved to get back what they got."

Problem 3: Poor punctuation, or should I say the lack of it.

Problem 4: Parentheses over-kill. She uses A LOT of parentheses to help clarify her meandering thought process. Because of this, the story unfolds in such a choppy manner.

Problem 5: Editing. Words like "past" instead of "passed"..etc. Argh.

Problem 6: Lack of brevity. A common rule of writing is to omit useless words and repetitive statements. If this book was edited for brevity alone, I bet it would reduce the overall page count by several dozen or more -- at least.

Problem 7: Focus. The story often meandered making it hard to follow her train of thought.

Examples:

"Tonia ignored this totally and I soon noticed she was good at ignoring a lot of things, including me, who she didn't say so much as "boo" to, and her customers, unless they were good-looking."

or

"Her legs had a hint of tan I guessed because she was often out watering her flowers or cleaning the pool or sweeping the walkways or cleaning the cool deck around the pool with a blast from the hose and I noticed she was always in a sundress."

On a positive note I will say she does a pretty good job of keeping it in an active-voice (show me) instead of a passive-voice (tell me). I mean no offense to those of you who honestly love her books, but she is not an author I'd personally recommend to anyone based on her rough, unedited writing style.

Sadly, this book is a classic example of what Indie authors should not do. There is no excuse to skim over the proofreading and editing steps when publishing a book. Indie authors have a huge uphill battle to prove themselves as worthy as the big name published authors, but as long as such unprofessional manuscripts are being pushed out by Indies, that battle will only continue. I honestly couldn't imagine any professional publishing house releasing a manuscript with so many writing errors as this one had.
Please Rate Sweet Dreams (Colorado Mountain)