How J.R.R. Tolkien and C.S. Lewis Rediscovered Faith
By Joseph Loconte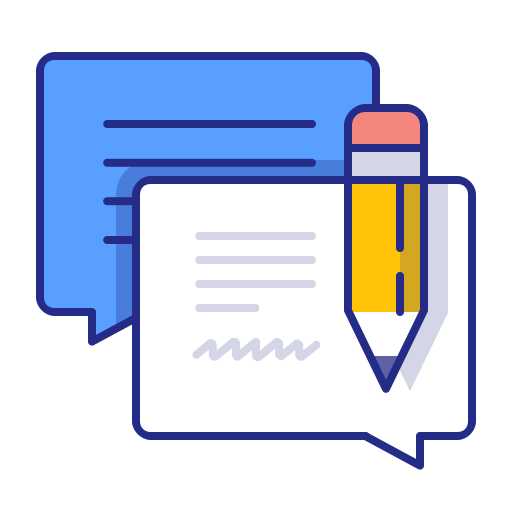 Total feedbacks: 26
★

★

★

★

★

★

★

★

★

☆

★

★

★

☆

☆

★

★

☆

☆

☆

★

☆

☆

☆

☆

Looking for How J.R.R. Tolkien and C.S. Lewis Rediscovered Faith in
PDF
? Check out Scribid.com

Audiobook
Check out Audiobooks.com
★ ★ ★ ★ ★
freyja
This is perhaps one of the most important books I have recently read. Long ago, I read J.R.R. Tolkien's "Trilogy of the Ring", and at the time, I determined that this book was one of the very few that I knew I would have to return to. It seemed to fill an empty space in my life. Having now read Loconte's study of the friendship between C.S. Lewis and Tolkien and their shared experience of the horrors of the World War I, I have a much better understanding of what I felt so many years ago. This slim volume exams the friendship within the context of their shared Christianity and experience of modern war. Put simply, it is superb. Loconte gives voice to things I have long sensed but never quite understood as clearly as I now do. I recommend the book to anyone trying to understand the intellectual and spiritual struggles that have shattered the positivist and progressive tendencies that preceded the Great War.
★ ★ ★ ★ ★
deanne
I was very impressed. The author has great knowledge of WW1 and the part bother Tolkien and Lewis played in the war. The conversion of Lewis to Christianity was enlightening. I recommended the book to a friend who bought also.
★ ★ ★ ★ ★
barry ickes
I highly recommend this book. It was very inspiring and insightful look into how WWI affected the world as a whole and shaped the minds of JRR Tolkien and CS Lewis. A fantastic read!

Shipped and arrived in good time.
★ ★ ★ ★ ☆
april stewart
Highly recommend. I was educated not only into the dark realities
of the WW1 - but, also, into the deeper, brighter, more lasting subtext(s) of Lewis & Tolkien's lives. This book a valuable resource into their common experience of war and into their deep friendship.
Can't read last chapter without fond memories of reading both these author's work. Now, made more _real_ by better understanding their backstory.
★ ★ ★ ★ ★
luan rodrigo
Wonderful book correlating the lives of two giants in the literary world, but were men of great faith and devoted friendship. This era could use others like them and there concepts and ideas continue on long after they have departed from us.
★ ★ ★ ★ ★
j lyn
Why doesn't anyone love history anymore? This author gave an amazing historical account and world view point. He adding human experience mixed with a caution of history repeating itself and then focused on how two amazing men in history prevented bitterness and anger from taking over your life in an overwhelming dark time in history that gave many a feeling that there was no meaning to life. What God is able to do after evil strikes when we are truly pliable in His hands we just can't make this stuff up! Favorites of mine, three of the authors mentioned (Lewis, Tolkien, MacDonald) in this book cause me to want to go back and read their books all over again from this new perspective. Matter of fact I am reading Phantastes from MacDonald now.
★ ★ ★ ★ ★
erin muir
I have now listened to this account twice; it gets better and becomes nuanced with more time. A student of the Great War, I am amazed at the lives of these two men and their travails in some of the hardest fought areas of the British occupied front. Their experiences translate beautifully into the excepted vignettes taken from each opus. As these are favorite stories, the Great War as a back-drop, makes the Lord or the Rings and Narnia come alive with more vibrancy and depth. This audiobook is well worth your time and it demands a reread of each of their stories.
★ ★ ★ ☆ ☆
mrcalypso
This book was somewhat of a disappointment as it kept returning backwards in time, and often rambled. The significance of the war for each of the authors was therefore less clear than it might have been.
★ ★ ★ ★ ★
suyash
I am a long time fan of J.R.R. Tolkien and teach a course on the Professor's life. This is a wonderful book which gives valuable insight into a very important/formative period in the lives of Tolkien and C.S. Lewis. It is a MUST read for any serious fan of Tolkien and/or Lewis.
★ ★ ★ ★ ★
joan paula
Couldn't put this book down. Speaks so deeply to the human condition, regardless what era in history in which a person might have lived. Fascinating insights woven into the story, through the lives and works of Lewis and Tolkien. Horrible on one hand, with the graphic war narrative, but yet ends with a desire to renew courage and hope, and most of all Faith.
★ ★ ★ ★ ★
hope struck
Very interesting to see how the Great War affected the writing and thoughts of these writers. Good memories were recalled of the books and the stories. I wish I could have met them, but this book helps us to know them. I will read it again.
★ ★ ★ ☆ ☆
shantal
This book is interesting enough, but it's too much like a big college paper. Single quotes from the secondary sources to reinforce the author's point, without any sign that those far more interesting sources have been truly digested. The information directly on Lewis and Tolkien is written more ably, but it's still very simple in style.
★ ★ ☆ ☆ ☆
stven
Not exactly what I was expecting. It had a little too much WW1 politics in the beginning for me. It did have some good explanations about the meanings behind the books of Tolkien and Lewis that I hadn't thought of before. I did find a couple of Lewis's Chronicles of Narnia misquoted but it didn't change the meaning of the
quote. Good war history book.
★ ★ ★ ☆ ☆
james vickers
This book is really about the cultural influences on CS Lewis and JRR Tolkien. I was hoping for more insight into the two men themselves but it's more about what was going on in the world that influenced their work. Pretty dry reading.
★ ★ ★ ★ ★
georgy
Years ago the organization I worked for frequently invited Joe Loconte to speak at our conferences. An entertaining and engaging speaker, I wished I had been in his college classes. Currently professor of history at The King's College in New York City, Loconte's latest book is A Hobbit, a Wardrobe, and a Great War: How J.R.R. Tolkien and C.S. Lewis Rediscovered Faith, Friendship, and Heroism in the Cataclysm of 1914-1918.

Two of the twentieth century's greatest writers, Tolkien and Lewis had much in common. Their eventual friendship shaped them both, personally, professionally, and spiritually. Loconte places them in intellectual and historical context, describing how the forces around them shaped them and their writing.

At the dawn of the twentieth century, Tolkien (1892-1973) and Lewis (1898-1963) were coming of age. It was a time of optimism and hope that technology and culture had advanced to the point that mankind was on the verge of a new utopia--or so many thought. The Great War changed all that, creating a deep skepticism about the nature of man.

Tolkien and Lewis could both have been sucked into the intellectual darkness of the war. They both spent time in the trenches, experiencing the worst of the war on the Western Front. Given the mortality rates in general, as well as in their immediate units, they were lucky to survive. Loconte points to many passages in both of their books that clearly reflect the brutality and ugliness of war as they experienced it. On the other hand, they focused on the positive traits they saw in their fellow soldiers, such as Sam Gamgee's persistence and faithful service.

As Loconte clearly demonstrates, without their friendship, neither Lewis's or Tolkien's literary careers would have amounted to as much as they did. They read passages of works in progress together, encouraged each other to continue writing, and promoted one another's work. And, most significantly, Tolkien was instrumental in Lewis's conversion to Christianity.

A Hobbit, a Wardrobe, and a Great War is a must-read for fans of Lewis and Tolkien's fiction. Loconte ties their work directly to the influences of their cultural and intellectual milieu, as well as the awful experience of the Great War. Even for non-fans, the first-person accounts of the war are worth reading. The literary contribution each of these great writers has made and continues to make is immense and worth examining.
★ ★ ★ ★ ★
mar a clara
Before listening to A Hobbit, a Wardrobe, and a Great War, I had read The Fellowship by Phillip Zaleski and Carol Zaleski, which is a biography of the Inklings. I had, also, read The World Remade by G. J. Meyer, which explores WWI from an American perspective.
It would seem that I had a fairly good background for this book. However, what I was not prepared for was the intensity of the history of WWI from the British perspective. In so many ways, Joseph LaConte brought this to light. I was moved by the account of C S. Lewis as a 17 yr. old in a letter to his father, confiding his hope that the speculations that the war would be over soon were true so that he would not have to serve. This was not cowardice on his part, but said to comfort his father. Lewis's older brother, Warren, was already serving. Likewise, J. R. R. Tolkien made a pact with his closest college friends to survive the war and return to their studies. Tolkien saw most of them not survive as he was notified one by one of their deaths.

At one point in the narration of the war itself, I had to stop listening. The author recounted that the members of the British Expedtionary Force, a voluntary force, never broke in spite of their combat orders, or the conditions under which they served. I had to pause to reflect on the overwhelming devastation into which the armies of all the combatants were thrown.

Ultimately, the author brought home to me a deeper understanding of the loss of the trust and belief in the values of the Enlightenment and of faith. In the aftermath of the war, what remained for survivors in Britain and Europe was more struggle, with cynacism, and an understanding that the former pillars of society, progress and faith, were proved ridiculous.

It is against this tide that J. R. R. Tolkien and C. S. Lewis continued to believe in the discredited foundation of civil society to successfully attain for themselves and millions of readers of their writings the ability to regain hope. This in spite of a second great war yet to endure and the atomic age waiting to be born.

This is a book I will listen to again. There were complaints from other reviewers about the narrator. Be sure to check that out before purchasing the Audible audiobook version. I was able to get beyond the mispronunciations of French place names. However, I am considering a readable version of this book for my second read/listen of it.
★ ★ ★ ★ ★
sadaf
Moore: I know you lead a regular dinner discussion in Washington D.C. called "Lewis and Linguine." With your Italian ancestry one pressing issue is whether the pasta is handmade or bought at some grocer?

Loconte: Yes, that is an urgent question. My great grandmother made home-made gnocchi, I am told. But the succeeding generations apparently had less leisure time living along the mean streets of Brooklyn, and started buying their freshly made pasta from an Italian deli in the neighborhood. That's my policy as well. Capice?

Moore: I know you've been reading Tolkien and Lewis for many years, but why did you decide to write this particular book?

Loconte: I knew that Lewis fought in the First World War, but I didn't realize that Tolkien was also a soldier in that war until I picked up Humphrey Carpenter's excellent biography of Tolkien a few years ago. That's when the idea came into my head: Both of these Christian authors wrote epic tales of valor and sacrifice in the context of a great war against evil. Could the experience of the trench warfare of WW1, a vortex of suffering and death, have influenced their literary imagination? Given the catastrophic nature of that conflict, the war must have left its mark on these men—but it seemed to me that most of the Tolkien and Lewis biographers failed to devote much attention to the war.

Moore: Before we get to how Tolkien and Lewis processed the brutal realities of WWI, describe for us why "The Myth of Progress" set so many people up for disillusionment with the devastation wrought by the war?

Loconte: The most widely held view in the years leading up to the Great War was that Western Civilization was marching inexorably forward, that humanity itself was maturing, evolving, advancing to new heights of technological, moral, and spiritual achievement. Many believed that war itself would become a relic of a bygone era. This "Myth of Progress" was proclaimed from nearly every sector of society. Scientists, educators, industrialists, politicians, preachers—they all agreed on the upward flight of mankind. The Myth was not just one story among many. It was the story, the metanarrative of the meaning of human existence. And then, in a way no one anticipated, the Myth dissolved into the trenches and barbed wire and mortars and machine guns along the Western Front. People could not believe that the "civilized" and "Christian" nations of Europe were capable of such slaughter and barbarism.

Moore: Tolkien was a Christian while fighting in WWI and maintained his faith. Lewis was an atheist while fighting in WWI. How did they both process the grisly and grotesque things they both experienced firsthand during the war?

Loconte: Although his Catholic faith remained intact, Tolkien later confessed that he "bemoaned the collapse of all my world" that began with his deployment to the front in 1916. The war forced him to mostly put aside his intellectual longings and imaginative powers. The loss of so many friends to the war produced, in the words of his children, "a lifelong sadness." For Lewis's part, the war seemed to deepen his atheism; by his own admission, it reinforced "a pessimistic view of existence." One of Lewis's anti-war poems, published in 1918, contains these lines: "For all our hopes in endless ruin lie/The good is dead. Let us curse God and die." Pretty bleak stuff.

Moore: Andrew Delbanco of Columbia University has famously said, "Americans believed in the providence of God before the Civil War, but after the war they believed in luck." Did WWI have a similar effect?

Loconte: Yes, I think it did. The war not only undercut the idea a loving, all-powerful God. The industrialized slaughter of the conflict damaged the very idea of free will, of individuals as moral agents. Millions of men were flung into the ghastly machinery of a conflict that robbed them of their humanity: they were mutilated, bombed, bayoneted, gassed, incinerated, and obliterated without mercy. The utter helplessness of the individual soldier on the Western Front was a recurring theme of post-war literature. This spirit of fatalism extended to society at large.

Moore: My messages for the last couple of weddings I've officiated were based on Ecc. 9:9. In that verse you see both realism (we are mortal), and hope (we can enjoy every day with our spouse.) How do the twin realities of realism and hope inform the writings of Tolkien and Lewis?

Loconte: That's a big question. For Tolkien and Lewis, their shared Christian outlook helped them to navigate between the extreme ideologies—fueled either by cynicism or utopianism—which emerged in the collapse of the European democracies.

For one thing, Tolkien and Lewis are utterly realistic about the corrupting influence of power. The desire for power in order to dominate others—often disguised by appeals to morality or progress—is a recurring theme in their works. Virtually no character in their stories is immune to the temptation. The great moral question in the Lord of the Rings, of course, is whether Frodo can remain faithful to his quest to destroy the Ring of Power and not be corrupted by it in the process. For both authors, the deepest hope for the human story is found not within ourselves; we are too thoroughly fallen from grace. Instead, they point us to a source of strength and redemption outside of ourselves. In Tolkien's trilogy, Frodo fails in his quest—and yet the Ring is destroyed by "a sudden and miraculous grace." In Lewis's Chronicles of Narnia, it is not King Tirian and the children who rescue Narnia from the dark forces bent on its destruction. It is the great Lion, Aslan, who casts out the demon Tash and brings them safely home to that "Blessed Realm that Lies Beyond the Sea."

Moore: Would you list a few things you are hoping people take away from reading your book?

Loconte: The theme of friendship, born and nurtured by a common commitment to a noble cause, is a powerful force throughout their works. Both men knew the intense comradeship that soldiers experience in wartime, and they infuse their own war stories with this spirit of shared sacrifice. At the same time, the remarkable friendship between Tolkien and Lewis transformed their lives and careers. Lewis was Tolkien's great advocate for his story about hobbits: Tolkien admitted he never would have completed his trilogy without Lewis's "unceasing eagerness" and encouragement. For his part, Tolkien played a critical role in Lewis's conversion to Christianity: their late-night talk about the nature of myth—and about Christianity as the "myth that became fact"—was decisive for Lewis. Another vital theme is our individual responsibility to struggle against the evil of the world and choose the Good. The characters in the stories of Tolkien and Lewis—even the seemingly weakest and humblest—remind us that every person has a part to play in this struggle. The bedrock belief in the responsibility to resist evil is why their stories, so fantastical in style, seem to speak into our present reality. The war against evil is the moral landscape of our mortal lives. Whatever form evil takes in our world, we are called to resist it, with God's grace.
★ ★ ★ ★ ★
doan nguyen
Reading this book greatly deepened my understanding and appreciation of both the authors and their two great works: Lewis' Chronicles of Narnia and Tolkien's Lord of the Rings.

It also had much to say about the roots of other modern writers. Not just the ones that imitated or opposed these works, but those who went their own way in responding to the Great War, such as Hemingway and T. S. Elliot.

Recommended reading!
★ ★ ★ ★ ★
carolynne
I have read so many books over the years, which begin strong and making a interesting point but become repetitive and banal midway through -as though the author has made his point but has to keep writing in order to fill a book. Not so with this work. The author starts out, laying the historical background, not only of the war itself, but Tolkien's and Lewis' roles in it. Then with that foundation laid he builds a magnificent structure of history and biography that teaches much about these great men and the passions that drove them. Well done and engaging right through the final sentence.
★ ★ ★ ★ ★
colleen clark
This is a most incredible examination and indictment of 20th Century humanity and why we are where we are today, as viewed by two pre-eminent scholars and authors of the time, recounted by the author. Its political, psychological, and personal insights are astounding and relevant even more so today than the period referenced.
★ ★ ★ ★ ★
haley frost
As a lover of military history, great literature, and interesting biographies, this book was a particular joy for me. Loconte traces the World War I experience Tolkien, Lewis, and the West and insightfully explores how World War I and the Western reactions are demonstrated through the writings of both Lewis and Tolkien. Loconte helps the reader see just how influential the experience of World War I was on the thoughts and writings of Lewis and Tolkien. I learned much about both!
★ ★ ★ ★ ★
mmccarthy
Want to get away from the leadership Lilliputianism of our time? Spend time with the heroic hobbit-like British soldiers who slogged through evil and death and came away from it all with moral clarity instead of despair. Lewis and Tolkien faced worse than we do, and through God's grace transformed it into wisdom and courage. Turn off the news and open this book and you'll get food for your soul and a sharper understanding of the world, even our contemporary world.
★ ★ ★ ★ ★
luisa drent
First review I have ever written for anything. This Book was Fantastic. Very in-depth from the Historical happening of Lewis and Tolkien, blending in the religious, political, and scientific happenings of their time period and how it influenced their writing.

When ever I am buying gifts for friends I buy this book. I've bought eight so far!
★ ★ ★ ☆ ☆
lauren stephanoff
This book delivered more than it promised -- and therein lies the rub, for me. The account of Lewis' and Tolkien's long personal and professional friendship is certainly interesting and well-documented, and Loconte makes a good case for the effects of their involvement in WW1 on their writing. His illustrations of Lewis' and Tolkien's beliefs inform their writings are generally workmanlike and well worth reading. As a Christian myself, I enjoyed those parts. And had the author limited his writing to the descriptions on the cover and in the endpapers, I'd likely have given it a full five stars.

But he's elected to go beyond the facts and a dispassionate analysis, opting to inject his personal beliefs and prejudices time after time. The fact that he's (arguably) subtle about this (most of the time) only renders it ultimately more irritating. Be forewarned, if you don't share his positions you may very well react as I did.

Perhaps the best indicator of where he stands is his insistence that there's an explicitly Christian message in "Lord of the Rings". It's true that Tolkien, raised Catholic, wrote that both Christianity and Catholicism "informed" his masterwork. It's likewise true that one can easily find online a Catholic Digest article listing all the evidences of Christianity and Catholicism in "Rings", but those evidences are really no more than inferences. There is no explicit Deity in "Rings", only an undeniably bedrock affirmation of a higher morality -- which is in no way the same as a Higher Power. There are parallels between that morality and Christian doctrine, but almost any world religion could be substituted and the parallels would remain. Loconte himself can point to no explicit connections, yet he makes his argument despite having no hard evidence upon which to base it.

Loconte also hangs much of his book on the claim that Lewis' WW1 experiences ultimately caused him to turn Christian, yet again the evidence is scanty. It seems more likely that his postwar friendships and life events brought him to a place where he was partly debated into belief, partly had an inner spiritual awakening. Loconte recounts this in detail, but apparently fails to grasp how much it detracts from his WW1 thesis. Similarly, it appears that Tolkien's existing Christian beliefs were severely strained by the war rather than strengthened or perfected. Why would the author put himself on a slippery slope?

I have to conclude it's because he has arguments to put forth that go well beyond the scope of this book. (Internet research provided some insight into why this might be so, but I leave that as an exercise for the reader.) He's intent on convincing us that war -- even a war as horrible as WW1 and those that followed -- has an innate nobility that, in a strange and paradoxical way, somehow brings out the best in men. (Note that I don't say "humankind".) He doesn't shrink from the ghastliness, but seems almost to argue that if war didn't exist, we'd have to invent it so that this result could accrue. This isn't a new argument, but its familiarity doesn't render it any less dubious and he doesn't succeed with it any better than those who've posited it before.

Loconte most certainly has nothing good to say about the countervailing philosophies of the late 19th and early 20th centuries. He makes sure to remind us that Communism got its start right about then, and belabors the evils of eugenics a number of times, with no obvious reason except to make all philosophies of the time (e.g. pacifism) look bad by association. He further resorts to current dog-whistle words, never mentioning "liberal" or "progressive" as anything but negative descriptions, and even taking a bash at "feminism" at one point. This all has merely the most tenuous connection with his thesis, and his rather ham-handed attempts at subtlety are actually all too obvious and off-putting unless you happen to see eye to eye with him already. If you don't, the more rewarding portions of this book may be overshadowed as they were for me.
★ ★ ★ ★ ★
cheri scholten
The book is excellent in helping us understand the thinking at the time of WWI and the years between the wars, which helps us understand some of the atrocities committed during this time, not to excuse them, but to understand how people could commit such inhumane acts against fellow human beings.
★ ★ ★ ☆ ☆
jeanie chung
Did anyone else notice that Loconte quotes from The Magician's Nephew on page 22, but says that he is taking from The Lion, the Witch, and the Wardrobe? Frankly, this bugged me more than the uninspired, repetitive sentence structures. 3 out of 5 because Loconte seems passionate and I appreciate that, even if the first forty pages are (more than) a little preachy.
Please Rate How J.R.R. Tolkien and C.S. Lewis Rediscovered Faith