An Unexpected Journey) - Art & Design (Hobbit
By Daniel Falconer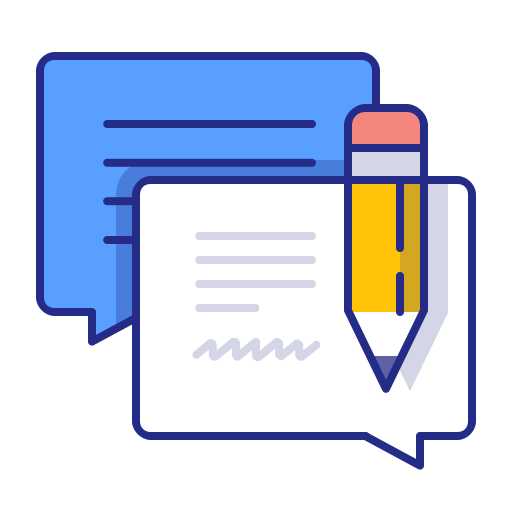 Total feedbacks: 23
★

★

★

★

★

★

★

★

★

☆

★

★

★

☆

☆

★

★

☆

☆

☆

★

☆

☆

☆

☆

Looking for An Unexpected Journey) - Art & Design (Hobbit in
PDF
? Check out Scribid.com

Audiobook
Check out Audiobooks.com
★ ★ ★ ★ ★
taghread
Ideal book for costume research, character research, and design specifics. I really love these books, lots of amazing images and good detail about the process of choosing the right design for each character and set location.
★ ★ ★ ★ ☆
joleen
The book is definitely good enough for the price, it does deliver what I expected. However, quite a few elements of the film are missing and I only have to wonder if they were left out to pad future books in the series. The next one is named confusingly and sounds like there'll be a lot of overlap with this one.
★ ★ ★ ★ ★
caitlin myers
This book is really good to read if you want to know in detail about how the characters of Hobbit were made in the movie. The book is related to Art and Design.
Delivery was prompt. Arrived on the said date.
★ ★ ★ ★ ★
jeffrey robbins
They are really cool and interesting!
especially if you like design and special fx.
It's awesome to see some of the stuff that was going through the creators mind's when they made these movies!
★ ★ ★ ★ ★
saurabh
My 12 year old girls are huge fans of all things LOTR. They love this book that shows how the movie was made. Lots of information on how the costume designers developed the look of the characters, especially the dwarves.
★ ★ ★ ★ ★
pravin
art is impeccable, the species richness of details, drawings, trivia and extra materials makes any fan of Tolkien and his works all need this book! I bought and arrived in Brazil with more than two weeks before the deadline.

"Brasileiros vocês devem comprar esse livro!"
★ ★ ★ ★ ★
darren wood
The artwork is stunning and presented in an interesting and informative manner. A great compliment to the movie. I don't often get books like this, but the art and design of Peter Jackson's movies tends to be superb.
★ ★ ★ ★ ★
anjana
It would be already nice even if the content wans't so great. The book is so detailed and well printed it's a joy of it's own. The content per se is even better, detailing production processes not showned anywhere.
★ ★ ★ ★ ★
maria gram
Loved this so much. Very rich pictures and drawings. Nice comments on how designs came to be the final seen in the movie. Have already pre-ordered the Creatures & Characters that will come out in April.
★ ★ ★ ★ ★
laura k
lo mejor para cualquier coleccionista en espera de la segunda vercion lo mejor para cualquier coleccionista, lo recomiendo para toda ocasion 100% recomendado tanto para toda la familia de seguro le va a gustar
★ ★ ★ ★ ★
bradluen
Exceptional book. One to treasure for always and consult often. The illustrations are so good and the book will remind us how good the films were long after they are just a memory.
★ ★ ★ ★ ★
jonas madden connor
The first chronicle in the series, Art and Design presents hundreds of full color conceptual drawings and paintings, along with set designs, sculpture and photography. The book showcases art by the film's concept art directors, Alan Lee and John Howe, alongside work from other artists of the film's 3 foot 7 (which used to be 3 foot 6 when making Lord of the Rings) Art Department, Costume Department and Weta Workshop.

Included is a foreword by Academy Award winner Dan Hennah, 3 foot 7 Production Designer for the films. The book also features commentaries by Dan, 3 foot 7 Costume Designer Ann Maskrey, Peter King, 3 foot 7 Make-up and Hair Designer, and Weta Workshop's Design and Special Effects Supervisor Richard Taylor.

There is a fold out Thorin's map with glow in the dark runes printed on it as well as a copy of Bilbo's contract which is pretty awesome, though not quite as good as the prop replicas. It's great to see so many awesome and detailed pics of all the Dwarves, everything from their weapons to close up shots of their beards and clothing. Since it'll be at least 4 months until the Blu-Ray release of this movie, this is the next best thing to all the special features to come on the home video front. I've watched all the special features for Lord Of The Rings a few times now and love to watch how all these master craftsman use their skill and talent to bring things to life. This book is a great inside look into how this movie was designed and then subsequently executed. Highly recommended.
★ ★ ★ ★ ★
chadwick
You'd expect a book about a movie's art & design to be visually appealing, but the text included is just as fun as the visuals. This is a lovely romp through the minds of those who created the iconic movie look of Middle Earth. There are rehearsal stills, photos, costume trials, concept art, drawings and paintings, as well as the fold-out map at the front, and fold-out burglar's contract at the back, of which another reviewer has already added customer images.

The photos and illustrations included in this book are outstandiing. In the chapter on the design of the dwarven "look", Richard Taylor, WETA Workshop Design & Special Effects Supervisor is quoted: "Peter [Jackson] didn't want short humans - he wanted to see Dwarves, and that meant they had to have their own distinct bone structure and larger heads in relation to their body size, because that is what you expect in someone under five feet tall. However, we had a cast of actors of whom many were more like six feet tall, meaning their proportions would be very different and much more of a challenge to cheat to look like stocky Dwarves." The page for Bofur, for example, shows photos of many variations of make-up, hair and beard, created as they tried to decide on Bofur's hair and makeup.

The important details in a movie are usually more than a viewer will notice the first time watching. But extra care was needed for "The Hobbit", as it was filmed in the higher frame rate of 48 frames/second as well as in 3D. Take, for example, the small item of Thorin's key. John Howe, Concept Art Director, states, "I think I drew literally hundreds of ideas for Dwarven props, intent on kitting them out with everything they needed.... Some props, though, like Thorin's key, while having no quotidian and practical purpose, had to sum of what differentiates a household object with which are are all familiar from a special object that can open the back door to a mountain."

For another example, another page has the final images of Sting and Orcrist. "Sharp eyes might note that Sting appears different than it did in the trilogy."

The pages on the Great Goblin's Throne Room were interesting, because I have to confess that I hadn't noticed that his throne was an upended bed while I watched the movie. Of the Great Goblin, himself, David Meng, WETA Workshop Designer writes, "The brief for the Great Goblin was always that of a huge, repulsive, corpulent evil creature. Despite this... I tried to instill a measured degree of charisma and animal magnetism. I thought of him as something between a Dickensian sweatshop operator and a boozed-out rock star who has gone to pot."

If you have this book, you may already have the Extended Edition of "The Hobbit: An Unexpected Journey". It has an astounding 9 hours of DVD/Blu-Ray bonus extras, detailing rehearsals and decisions made throughout the filming process. In this book, Graham McTavish, the actor who plays Dwalin, describes how he came to name his twin axes. In the DVD bonus extras, he's filmed explaining that, and I always remember it,because it's an unexpected story.

This book will enhance your enjoyment of the movie, "The Hobbit"!

Happy Reader
★ ★ ★ ★ ☆
fabio m fayez
Received this last weekend.

I am fan of the 4 artbooks that were released for the Lord of the Rings books. You can still easily find them on the store, they are by Gary Russell, compiled with the help of WETA. I'm also a big fan of WETA's artbook "Crafting Narnia".

To my mind, this new and superb looking Hobbit artbook is on equal terms with the Narnia book, and probably with the LoTR artbooks as well. The one thing that led me to detract one star and which makes it fall short of perfect for me, is that they skimped on beautiful digital renders and film stills, when it came to Bag End and Rivendell.

Maybe they thought "hey, we've already been there in LoTR, let's just show the intricate drawings for this one rather than the finished GCI work". This buyer of the product finds that a shame, as Hobbiton and Rivendell are two of the most glorious places visited in film 1 "Hobbit: Unexpected Journey", and we should have been given various gorgeous shots of the places. They've now gone for pencil drawings, by and large, which are nice, but they should be in addition to the beautiful CG renders that you see in the actual film.

However that is the only niggle I would have. Otherwise, the sections on the Dwarves and Radagast are highlights of the book. Glorious. I also find the chapter "High Fells" interesting, speaking as it does about Gandalf and Radagast's investigation of the actual tombs of the Nazgul, after the Rivendell White Council scene. It seems to have been a stirring scene, with Gandalf ultimately finding all of the tombs empty, and opened from the inside. This scene has been cut from the theatrical edition of the film, so I hope it is in the extended edition. It gives us more of an idea as to what we can expect from the Necromancer in film 2, having gathered all his servants to him.

This book is not to blame for the fact that a lot of the good stuff in the Hobbit, such as meeting mighty Beörn and the Mirkwood Elves, has been moved to film 2. The quality of this first book is so good that you can only marvel at the Desolation of Smaug artbook, sadly still a year away.

Finally, it seems there will be more than one WETA artbook per film, in a move away from the LoTR films. There is already another WETA artbook in the Hobbit series coming out in April/May, called "Creatures and Characters". What on Earth is supposed to be in that I do not know, as this book is already full of detailed drawings and paintings of the creatures and characters in the first film, and I could not imagine needing more on that in particular. I am curious.
★ ★ ★ ★ ★
syarifah
The Hobbit: An Unexpected Journey Chronicles: Art & Design already has a sequel volume planned for release in April 2013 - that one is said to focus on Characters and Creatures. I'm a little surprised to see that this companion series for the film trilogy dispenses with the familiar tradition of one-concept-art-book-per-film, but, it's also a welcome surprise given how much development these movies require from a creative standpoint.

Along with the many enjoyments that others have mentioned are in this book, let me add that I was happy to find extra bits of art showcasing things I didn't see or notice from the movie - one good example is Old Took's party. Not sure if that scene was even put on film. Quite a bit of material here explores how the filmmakers developed the race of dwarves. The pay-off of so much exploratory art is onscreen, and in this book you see numerous examples of how early development photoshops of the cast and crew helped the artists develop the individuality of the race - lots of permutations on costuming, weapons, the over-sized hands, markings, facial hair, nose and brows. There's also a bunch of dwarven gals with beards; the inclusion reminds me of that funny scene from THE TWO TOWERS which left audiences wondering if we'd even recognize the dwarven women. Coverage is also given to Radaghast and the Goblins. Not so much material(surprisingly?) on certain other villains, but with the minor glimpses we caught of THEM, the only real absence I noted would be the lead orc hunter.

This book definitely satisfied my expectations, and I will be interested in seeing how the next volume(s) round out the behind-the-scenes development of each film.
★ ★ ★ ★ ★
keatssycamore
I received this book as a christmas gift from my brother and nieces, I began enjoying it immediatelly. The time and effort that went into the entire movie is very well explained. Being a big fan of Peter Jackson's renditions of LOTR then stepping into his Hobbit trilogy is magical. Weta outdid themselves not only in helping put the films together but the entire series of these books is just breathtaking. There is the map of the lonely mountain attached to the inside front cover of the book which I was looking at with a book light one evening. I discovered the moon runes that Lord Elrond translates for Thorin in the movie are there and they glow in the dark. I highly recomend this book for any one out there who needs a little magic in their lives. I will certainly be enjoying it as well as all the others for years to come.
★ ★ ★ ★ ★
david chidende
First off, I did not purchase this book on the store.
Secondly, this is an amazing book with the cover itself. The detail in the cover, allows it to be a great coffee table book or conversation starter. Thirdly, the content of the book is amazing because it gives an in depth look at the making of the art and design of the film "The Hobbit: An Unexpected Journey". I purchased the book after I had seen the film and it allows your mind to go back through the film of what you've already seen and see how the created the world in which this film takes place, Middle Earth.
★ ★ ★ ★ ★
jaanaki
Of all of the recent tie-in books for The Hobbit: An Unexpected Journey, this book is far and away my favorite.
This is largely composed of illustrations of the characters, settings, and props from production of the movie, which are gorgeous. There is a also plenty of commentary on the thought process behind these designs as well. Plenty to enjoy for both fans of the world of Tolkien and those interested in the craft of making a movie. However, if you are looking for a photographs from the film, perhaps
The Hobbit: An Unexpected Journey Visual Companion
would be more to your liking. If you are looking for the illustrations by Tolkien himself, I would suggest
Art of the Hobbit
instead.
While not a full-fledged coffee table book, the size (about 12" X 10") is large enough to do the illustrations justice. There are also two fold-out pieces included. One is a map with glow in the dark runes, and the other is a copy of the contract Bilbo signs in the movie. Both are wonderful additions.
This book provides a wealth of concept art from the creative team behind the film and is a great keepsake for fans of Middle Earth and/or film making in general.
★ ★ ★ ★ ★
lydia kiesling
A must for any fan of the hobbit, lord of the rings, or especially film design! The price for this book is surprisingly affordable for the quality. Each page is printed on glossy photo paper in high definition. The book details the designs for the movie (both failed and featured) and the process of design-approval-creation. Not to mention a wonderful version of Thorin's map on the inside cover (that can be torn out(but I wouldn't recommend it)) with special raised print for the moon runes. It also comes with a printed version of Bilbo's contract in the back. I can't stress enough just how well done this book is.
★ ★ ★ ★ ★
cara long
A superb book for fans of the Hobbit. Great details about how sets and characters were created from start to finish. Wonderful drawings and so much more plus the foldouts of Thorin's mapand Bilbo's contract are an excellent treat for lover's of this movie and for those who enjoy seeing behind the scenes.
★ ★ ★ ★ ★
mandy george
A well-crafted edition, containing a great representation of the Hobbit/Middle Earth world, this book also delves into a facsimile of the methodology of the back room designs for the set pieces for the motion picture. Highly recommended.
★ ★ ★ ★ ★
jessica jayne
Short review from the guy who always watches the many hours of "making of" materials that Peter Jackson always inclines on DVD. If that describes you, then you will enjoy this book. It will deepen the respect for the level of detail that Weta brings, and the next time you view the movie, it will be with fresh eyes.
★ ★ ★ ★ ☆
zeke
Kind of disappointed in The Hobbit Chronicles art book. :( Don't get me wrong I think it is still worth getting. I just expected that there would be actual makeups for the hobbits and dwarf characters not just concepts. I was looking for on set photos as well. Mind telling me why there are really no Orcs at all in the book? Its is no Cabin in the Woods art book.
Please Rate An Unexpected Journey) - Art & Design (Hobbit