The Unofficial Book of Hobbit Cookery - An Unexpected Cookbook
By Chris-Rachael Oseland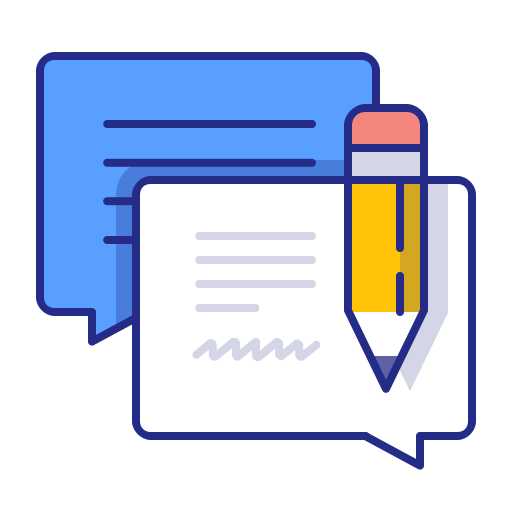 Total feedbacks: 21
★

★

★

★

★

★

★

★

★

☆

★

★

★

☆

☆

★

★

☆

☆

☆

★

☆

☆

☆

☆

Looking for The Unofficial Book of Hobbit Cookery - An Unexpected Cookbook in
PDF
? Check out Scribid.com

Audiobook
Check out Audiobooks.com
★ ★ ★ ★ ★
maureen family
I flipped through the pages and these recipes are easy to follow and look very simple to make! I've already ordered some lavender and can't wait to try the lavender and lemon bread! This book looks professional and the pictures make your mouth water!
★ ★ ★ ★ ★
maryjo
Aside from being well researched and filled with great content, the book is just down right pretty. The photographs are amazing! I find myself reading it like I would a novel! There is an amazing attention to detail in the historical content. It holds true to Tolkien's vision.
★ ★ ★ ★ ★
james minter
received as a gift from my sister. So far, braised Oxtails and the Sunday chicken receive rave reviews from my non-Hobbit-inclined husband, LOL! I found a couple of glitches but nothing that affects the recipes themselves. Much fun and excellent, from-scratch cooking with flavorful and readily available herbs. Lots of Hobbit meals planned for the future! I might need to order another copy, this one is getting stained and smeared.
★ ★ ★ ★ ★
evan cvitanovic
Today we did a Hobbit day! Rewatching movies and cooking all 7 meals for the day. EVERY recipe made was AMAZING. We couldn't believe how flavor packed these simple recipes were and we were so happy with the outcome. I highly recommend this cookbook for any fan of middle earth. Great for any day you feel like turning your kitchen into a Hobbit hole "which means good food, a warm hearth and all the comforts of home"
★ ★ ★ ★ ★
ronny rpo
Usually when I get a cookbook I just skim through the recipes, but when An Unexpected Cookbook came in the mail I sat down and read through every recipe step by step. Not only am I excited to make some delicious Hobbit inspired meals from these recipes, but I also learned a whole lot about Victorian-era food and cooking, and what types of things Tolkien would have eaten throughout his life. There's a lot of personality and humor mixed in throughout the steps of the recipes, which makes them more entertaining to read than any cookbook I've encountered before. The suggestions for how to reuse leftovers in other recipes is also a plus. This is a really cute and engrossing cookbook! I'd recommend it to anyone who likes Tolkien!
★ ★ ★ ★ ☆
behi
I rated this book as 'predictable' and the characters as being 'one-dimensional' because it is a COOK BOOK. Hahahah! If you like Hobbits and delicious English food, this is the book for you. Well writen and the recipes are fun and delicious. You do have to have some general cooking knowledge to make the recipes in this book, so it's not for beginners. If you are a total geek like me, you will enjoy making the dishes for a Hobbit-themed dinner or party. I mean, who didn't pretend shortbread cookies were Lembas and wrap them in maple leaves when they were a kid? Am I right?
★ ★ ★ ★ ☆
rebecca rosen
4 stars for the food but probably down to 2 on measurements. My first shot at short crust for the handpicked, I wound up with a greasy mess that required twice the flour to rectify. However the over all flavors are lovely. I look forward to cooking more out of this book, but watching the measurements more carefully as I go.
★ ★ ★ ★ ★
gorana
I made some kind of stew with turnips, an ingredient my family hates almost as much as I hate cooking. Without knowing the detested main ingredient, they raved and asked where I got the recipe. When I showed them this book, they all started going through it and asking for various recipes that caught their eyes (easy to do with the wonderful full color/full page pictures!) I'm going to be making more recipes from this book this week, but I'm still giggling that no-one in the family has figured out that they happily ate a turnip-based stew . . and asked for thirds!
★ ★ ★ ★ ★
elaine lasky
Oh man! This was such a cute and wonderful read!! This is not your regular cookbook!! You will learn things AND it will prompt you to cook 2 extra strips of bacon if you have no self control while cooking certain bacon dishes!!!! This book will make you smile and giggle. Just wonderful and truly unexpected!!
★ ★ ★ ★ ★
suzan alareed
This book, like others have stated, is amazing. Accurate, and it is not impossible to find the ingredients and the recipes range from somewhat complex to really easy. The baked scotch eggs recipe was so spot-on that I tried it the day after I got the book and they came out amazing! (Even though I did end up using 1 less hard boiled egg and 1/2 the amount of meat it called for..) I did notice on that particular recipe a slight typo (it mentions only 1 raw egg, but I believe the recipe is calling for 2 raw eggs because the structure of the recipe calls for 1 raw egg to go into the meat, and then again requests raw egg for the sausage-covered egg prior to rolling it into the breadcrumbs) but it really wasn't hard to figure out (i.e. the recipe works just fine going straight from sausage to breadcrumbs and excluding the 2nd raw egg entirely). Another great thing about this book is the suggestions for leftovers and the overall economical costs of the recipes. Between this book and A Feast of Ice and Fire I can pretty much create a hundred awesome inspired meal plans.
★ ★ ★ ★ ★
kunal
I absolutely LOVE this cookbook!!!! I have never enjoyed cooking before, but now I can't wait to get back in the kitchen and try another recipe. One note is that the Country Gingersnap cookies call for 1 1/4 c. up Molasses. I'm thinking this should have been only 1/4 c. as they were way to strong and looked nothing like the picture. Just something that can be fixed in the third edition :) Other than that, I have loved every bite of tasty hobbit treats and every bit of information I've learned! I just wish there were more cookbooks like this!!!
★ ★ ★ ★ ★
cynthia timoti
Well I borrowed it from Kindle Unlimited now I can't wait till payday to buy it. Just an amazing book and some of these recipes I've made before taught by my grandma from Kentucky I had no idea she knew these type's of foods I just thought it country Appalachian cooking. Great book loved every page of it!
★ ★ ★ ★ ★
mark rayner
An Unexpected Cookbook is unexpectedly awesome! I've made several recipes from this book and they've all been truly wonderful. Mushroom & onion hand pies, porridge, stewed apples and prunes, baked scotch eggs, cakes breaks buns, so many yummy treats! And everything is laid out exceptionally well, with precise by clear instructions, and inventive options to make modifications to most entries to be vegan, vegetarian, more or less sweet, making use of leftovers or substitutions, and other alterations.

I own many cookbooks, but this is by far my favorite. Highly recommended!
★ ★ ★ ★ ★
allison
Being a Shire fan myself, I thought this book was spot on. I really enjoyed it, and the recipes looked brilliant. I'm a pretty good cook, the recipes looked and sounded great, and I am absolutely going to make/try quite a few of them. The pictures were lovely, and the writing fun. Will update when I cook!
★ ★ ★ ★ ★
abdullah alsaadi
This is my favorite cookbook, EVER - and I have over 5,000 of them. Maybe because I love Tolkein's work, maybe because our daughter is also a (huge!!) fan, but primarily because Oselund has created and shares such extraordinary, delicious recipes, with a sense of place, history, and fun. Highly recommended!
★ ★ ★ ★ ★
karenv
I bought this book after reading a few of the recipes on the author's site and I was impressed. I found it easy to follow and well written. I haven't tried any of the recipes yet, but I plan to in the future. They seem accurate to both the period they originate from and the Shire. I could see hobbits eating this stuff. The photos make them look so good and I'm glad they're included so I know what I'm looking at.
★ ★ ★ ★ ★
ha linh
Great recipes for traditional Shire favourites. The writer has a sense of humour as well, and lets it come out in the instructions. In the recipe for Roast Oxtails, the serving instructions include the disclaimer "if your guests are squeamish and don't want to see actual bones on their plates, you can remove the meat at this stage and serve it up with...." Lots of instructions on what to do with leftovers. This was my favourite Yuletide gift this year.
★ ★ ★ ★ ★
bob quinn
Pretty straightforward great for those that prefer metric measurements to cups,tbs,and tsps. Even gives you some backstory of how Tolkien came to use his knowledge to create middle earth; and therefore inspire others to make things like this.
★ ★ ★ ☆ ☆
molly dewolff
The Unexpected Cookbook delivers on its promises. Explanations of what you're reading about and why and it's well enough researched.

However, I found the typos to be jarring. It seems like it wasn't proofread more than once. Also, the lack of knowledge about American cuisine, and the lack of knowledge about American dinner vs supper was also very weird.

Overall, a good book, that would be a lot better with a couple more proof reads.
★ ★ ☆ ☆ ☆
j t ramsay
My first rendition of this review was written on my main reviewing account, and was a very flattering 3 star. However, after it almost immediately received a downvote, I decided I should swap it over to my smaller reviewing account. It's taken awhile though, and in the intervening time, I've had the chance to try out a few more of the recipes, and I have to say that I think 3 stars was just too many. Also the fact that I was so flattering.

This cookbook just isn't practical for someone who doesn't know how to cook really well already, and some of the recipes are awful. Many are good, if you can manage to get them together correctly (a big if, unfortunately for me), but I tend to agree more firmly with the other critical reviews of this cookbook. Stoner food may be a LITTLE harsh, but it's not a practical cookbook, and I really don't recommend it unless you're an accomplished cook.

Since I am not, I generally call this cookbook a dud. My husband got it as a gift, so at least we didn't pay for it!
★ ★ ☆ ☆ ☆
stephanie haun
Blecch. The pictures do look like hobbit cooking, if you mean stoner food. I thought it was a cute idea. When I saw the pictures I knew it wasn't by a professional cook, but it was rustic and cute. Then I read the recipes and, wow -- what people will pay good money for. This is what I personally object to: that a person with one or two decent recipes decides to make an entire book, mostly of nonsense that causes honest people to waste good ingredients and time to make food that is just passable. Tantamount to those people who have a blog with great pictures that dupe you into making a recipe that turns out to be just edible, but you wouldn't serve it to guests, so you end up suffering at lunch all week until it's finished. Trust me, you can get better recipes for literally everything in this book, in a grocery store circular. But if you merely are looking to add hobbit garbage to your collection, go ahead -- it's your money! And don't buy it for the 2 good recipes -- you can get them somewhere else.
Please Rate The Unofficial Book of Hobbit Cookery - An Unexpected Cookbook