I am Haunted: Living Life Through the Dead
ByZak Bagans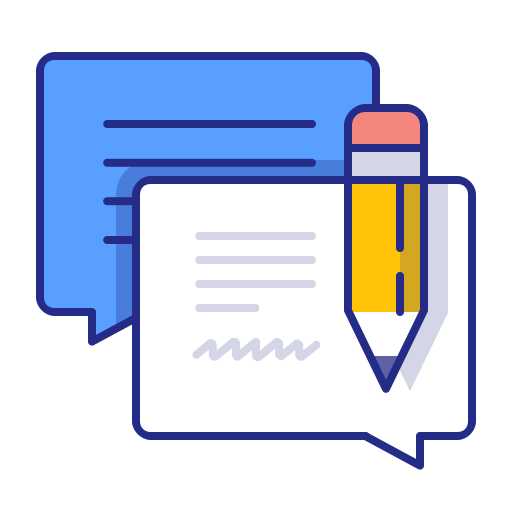 Total feedbacks:9
★

★

★

★

★

★

★

★

★

☆

★

★

★

☆

☆

★

★

☆

☆

☆

★

☆

☆

☆

☆

Looking forI am Haunted: Living Life Through the Dead in
PDF
? Check out Scribid.com

Audiobook
Check out Audiobooks.com
★ ★ ★ ★ ★
roxanne bennett
A surprisingly open look at Zak Bagans. I feel like I have more insight into his feelings about his work, his team, his beliefs and what he cares about. I recommend this book to anyone who has questions and wants to know more about Zak or who wants to know more about the paranormal.
★ ★ ★ ☆ ☆
melissa schmidt
The Physical book is of good quality. The writing within, not so much. That being said I still read the whole thing, and I'll probably still read the next "Spoken into an iPhone" book he puts out too.
★ ★ ★ ★ ☆
orlando
Good read to see how each situation and investigation is carried out and how everyone feels behind the camera and how their lives are impacted by their quest. Well done Zak, thanks for a different view of your efforts and hard work.
★ ★ ★ ★ ☆
april prince
Zak Bagans is always an interesting fellow to watch on TV and I have found both his books to be good reads. This one is a bit better because it reveals more of this intense man. He reveals things that occurred during lock downs and in his personal life. He also reveals that he is an empath. He has always insisted that he had no psychic ability what so ever. The one thing missing, and the reason I only gave four stars here, is because Nick is missing and it stands out like a sore thumb. Nick isn't even mentioned in the dedications. I think it's odd and maybe a bit rude, but I'm sure Zak has his reasons. In some of the stories about lock downs Nick is mentioned. There is a lot to like here about the GAC leader. Fans will love this book to death (pun not intended ... maybe). Others will have mean things to say because 'haters gonna hate." Make your own decision.
★ ★ ★ ★ ★
curucar
I Am Haunted gives the reader a unique perspective
of the ins and outs of paranormal investigating
from a very personal and intriguing angle.
Zak shares his fears, uncertainties, draw backs
of fame and experiences from a detailed and informative
point of view. He gets much more personal and hands on
in this book allowing the reader to step inside his
world that varies between the physical, but mostly spiritual
realms for him.
Zak's offers us incite on how his gift of sensitivity
allows him to connect with spirits on a personal and
rare emotional level. Which is both fascinating and
draining for him at times. Zak explains his
experiences in such an intriguing and attention
grabbing way I literally could not put this book down
till I had completed it. Zak really came out of his
shell in this book to share his advice and bring to
the readers attention the dangers of being a paranormal
investigator as well. His approach is scientific, technical,
emotional and ground breaking. His is always willing to
try new ways to contact spirits which gives him a huge
range of options to find the answer to that all important
question: What happens to us all after death?
Zak also offers us an in depth look at his love for
documentary filming, music, and various projects he
works on to keep him busy because working is what he
loves to do and his passion shows in all the effort and
unique ways he approaches them to accomplish his goals.
This book also allows the reader an emotional look at Zak's
struggles as a result of his involvement in the paranormal
from bad relationships to harmful effects on him, his family
and friends. I believe Zak is on a spiritual quest to
find the answers that we all seek about the afterlife and
he is using his talent to help those affected by the
paranormal in many ways, with his drive and determination
I feel he will find the answers to questions even skeptics are afraid to ask.
I recommend this book to everyone because I guarantee you
won't be able to put it down once you pick it up. It was
the most enthralling and intriguing book I have read in a
long time. I Am Haunted captivated my interest the whole
way through emotionally, intellectually and spiritually.
IF YOU DON'T BELIEVE ME GET THE BOOK! It will make you
a believer.
★ ★ ★ ★ ★
cekstrom
Was an amazing book, very informative. Learnt alot, while it being humourous is some parts too. All in all a great read! Talks about and answers alot of the stuff, you would love to ask Zak and the guys, after investigations that you have just watched. Really cool!
★ ★ ★ ☆ ☆
chalet
The silliness of things such as stories of inappropriate fans, bodily functions and gratuitous self-inflating detracts from the more serious tales in the book. Very uneven unlike the first book. Pick a tone and stick with it, is it supposed to be serious or silly? For someone that brags about how much he's grown and matured I think he still has quite a way to go.
★ ★ ★ ★ ☆
benjamin white
As a long time fan of Ghost Adventures, I thoroughly enjoyed this book. It provided a good background of the Zak which explains why he can be so intense and driven. I also enjoyed additional information provided about GAC, the lockdowns and events.
★ ★ ★ ☆ ☆
tina spears
While I love Zak Bagans and Ghost Adventures, I found the book okay. I read it through and it was interesting but I found the format strange and not well written. With that being said, I have read both Zak's books and would read the next one too if and when he writes another as I do believe he is a very interesting person with interesting views. If you like Zak Bagen, you will like the book but don't be expecting a literary masterpiece.
Please RateI am Haunted: Living Life Through the Dead