Just After Sunset: Stories
By Stephen King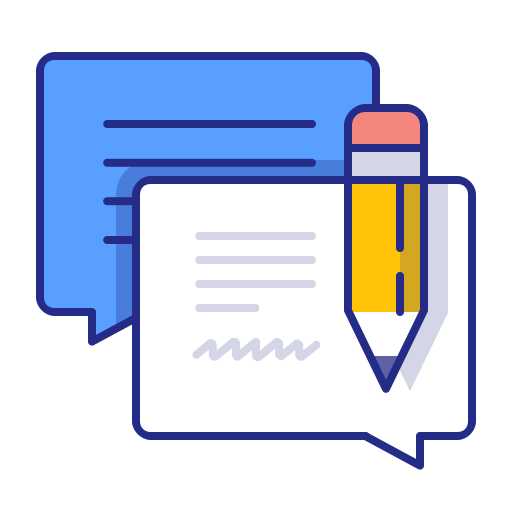 Total feedbacks: 191
★

★

★

★

★

★

★

★

★

☆

★

★

★

☆

☆

★

★

☆

☆

☆

★

☆

☆

☆

☆

Looking for Just After Sunset: Stories in
PDF
? Check out Scribid.com

Audiobook
Check out Audiobooks.com
★ ★ ★ ★ ☆
leonardo araujo
While I'm not a rabid Stephen King fan, I do enjoy his works & have read enough of his fiction over the years to give a fairly decent review of these stories.

Willa: The author admits to being overfond of this story since it was a trial run at getting back to short fiction. I think its well done and only falters in the creep-factor everyone seems to expect from King. It seems if this were from someone we'd never heard of, we'd all be terribly impressed & moved, but since its from King, not so much. Makes you better understand his desire to use the Bachman name to publish some of his work. That aside, its a touching & haunting story which left me a little disappointed. I wanted to know more about them, the restrictions or benefits of their changed selves... the world around them and how it functions, how they relate to it, if anyone else ever joined Willa & David. So, I guess with all its charms it still leaves you with too much left undone and gets a 3 out of 5 rating from me.

The Gingerbread Girl: I actually found the first of half of this tale a bit maudlin and dull. The second half kicks into high gear and we see our main character almost getting herself killed by a serial killer. There is such a contrast between the pitch & action in the first half and last half that it makes for almost separate stories. It may have been a deliberate move on King's part to jar the reader into the same panic the protaganist is experiencing, but for me it felt forced and detracted rather than added to the tale. Overall I give it 4 of 5 rating.

Harvey's Dream: Not my favorite of the bunch. It seemed to just be a blah story. A dire premonition within a disappointing marriage. 2 out of 5.

Rest Stop: Enjoyed this one immensely. Loved the main character's dilemma, his terrible fear of getting involved or, even worse, not getting involved. His eventual action is choice! 5 out of 5!!

Stationary Bike: Again, enjoyed this one a great deal. Seemed strangely terrifying while involving my sympathies for the Lipid Company crew. The final confrontation was beautifully done. 5 out of 5.

The Things They Left Behind: I'm one who's willing to let a story unfold a bit, which this one does. I was tremendously impressed by this one and touched by how simple yet kind the resolution proved to be. 5 of 5.

Graduation Afternoon: Very short & almost pathetic in its need to be dramatic and dreadful. 1 out of 5.

N.: Now this is a story! I was creeped out, fascinated, frightened and painfully sympathetic to N.'s story. While his OCD seems somehow juvenile in its practice, it has come to rule him as has the terror at Ackerman's Field. The therapist is so concerned by N.'s story, he keeps notes and considers writing a book on this patient. But any good researcher knows you have to go to the source to understand a patient's behavior. Dun-dun-duuuuun! 5 out of 5!

The Cat from Hell: OK, I admit it. I've read this before. This may be why I was less than impressed with it. Still, its a great little story that freaks you the hell out the first time you read it. So, 4 out of 5.

The New York Times at Special Bargain Rates: Don't we all, who have suffered loss, long for some sort of communication with those we've lost? This story speaks eloquently to that longing. It is tremendously heartfelt, somewhat desperate and struck me as both kind and cruel in its function. Would ALL the dead have words of comfort for us? I shudder to think what some might say if I picked up the phone and caught a call from the otherside. 5 out of 5.

Mute: This is a tale of unintentional second-hand vengeance. Have you ever spilled out your current crappy life story to someone you were sure was indifferent to your plight? What if they weren't? What if they decided to help you? By destroying the people who were making your life a misery? (lol, Misery) What would you do? Thank God? In this case, our main character goes to Confession to figure things out. 5 out of 5.

Ayana: This seems almost a repitition of the John Coffey character in some ways. But it seems that the Healer requires a Robin to his/her Batman. But in The Green Mile, didn't John need the help of the Guards to heal the Warden's wife? hmmmmm... Its a bit of a puzzler, but its also powerful in its impact. 4 out of 5. Just because it seemed like regurgitation in some places instead of creation.

A Very Tight Place: This one was so gross and yet so compelling I could not NOT read it! The very idea of being trapped in a Portapotty... it makes my gag reflex flex! Excellent read. 5 out of 5.

Hope that helps & doesn't spoil too much! Kick my butt if I spoiled things for you, it keeps me honest! :)
★ ★ ★ ★ ★
kristina hoerner
According to the page numbers, the stories end at page 528 but the way this book fllies by it, you'd never know it.

In thirteen suspenseful and masterfully told stories Stephen King does what he's consistently done best: Scare the hell out of you while making you really think.

It's so hard to write a review about a book like this without spilling the beans about what makes it so good: i.e.

SPOILER ALERT

Readers following me past this point should be aware that I can may and probably will spill the beans on essential plot details. So if you dont't want some guy telling you on the way to watching Six Sense saying "Bruce Willis is dead" by all means stop reading!

And it's interesting that I should mention that whole Six Sense/Bruce Willis thing because the first entry in this book is about just such a story, Willa. For me, and perhaps for reasons related to what I've just discussed this was the weakest story. I understand the whole Twilight Zone last minute surprise thing but it got a little frustrating in this story where the payoff took way too long. On the other hand, had King added story elements to make Willa more interesting perhaps I wouldn't have minded as much!

Gingerbread Girl is the next story in this anthology and one of if not the best one. It talks about a woman who takes to running when her and her husband lose their baby tragically. Leaving her house, she runs away to a property owned by her father in an exclusive seasonal subdivision. Once there she meets up with a bad man and King is so effective at telling the blow by blow of what happens that you almost feel like you watched the story instead of actually just reading it.

Harvey's Dream gets back to a weaker entry which tells the story of this guy who has a terrible dream. Hint: was it just a dream or a premonition?

Rest Stop, perhaps more than any of these stories actually draws from an incident in Stephen King's life. Coming home from a reading one night he happened up a rest stop (get it?) where a couple was loudly arguing. Though in reality King pretty much slinked away when the argument blew over, his retelling here is much more satisfying.

Stationary Bike might have actually been my favorite story. In it, a guy gets told that he litterally has to shape up or start facing big medical problems. He gets a stationary bike and with his imagination, travels to some pretty interesting destinations. This whole imginary vs. reality thing is a ground King has explored before but he's just so good at it you don't mind repeat visits!

Like Apt Pupil, The Things They Left Behind travels tender emotional territory. In this story, though, the tender emotional territory is 9 11 instead of the Holocaust. For my part, I think he was just as proficient in properly stepping around the sensibilities of any readers who might have more personal memories than the rest of us about that infamous date (just as I also thought King was properly Holocaust sensitive as well in Apt Pupil).

Graduation Afternoon, King said, was written when he was coming off a prescription medication. For me, and maybe for that reason, it was the hardest to understand. Maybe this one was my least favorite.

N. was FREAKIN' AWESOME! It was this story about a psychiatrist and his...maybe...psycho patient. Told through letters and secondary documents I was particularly impressed that King was able to tell his stories when using such forms. Maybe this was my favorite one.

The Cat From Hell made me yawn a little but I still liked it. It was like a story from one of those old Alfred Hitchcock creppy story anthologies they used to sell.

The New York Times at Special Bargain Rates reminded me a little of that Twilight Zone where the old lady got a call from her dead husband from the grave. In this case, though, the call gave everyone a lot more pleasant closure than what I remember having occured in the Twilight Zone episode.

His next story, Mute, was another example of how King could vary his story telling technigue. In this tale, a driver picks up a smelly hitch hiker who the driver knows is mute but also thinks can't hear. The story the guy tells and the havoc it unleashes is alone worth the price of this book.

Ayanna, as King explains, is his attempt to deal with the wonder of miracles. No Michael Crichton, Stephen King isn't going to be the type of write who will explain how his "weird stuff" happens to occur. He justs let it happen so the reader can ponder the thing itself. For me, these miracle stories as a category are perhaps where King is at his best (like in Shawshank Redemption where the miracle of hope "perhaps the best of things" revealed its potential for good). I guess what I'm saying is that if you loved King stories like Shawshank then you'll definately at least like Ayanna.

Finally, we have A Very Tight Place where King puts a guy in a port-a-john, traps him there and just lets the magic happen. BIG TIME SPOILER ALERT: This story is very gross but pretty cool too!

So there you have it: 13 stories of suspense and intrigue, all as promised and delivered from the master of horror "after the sunset" of his career.

I guess all I can say is that I believe most writers wish they could be as good as King's sunset during the high noon of their careers!
★ ★ ★ ★ ★
keira
Just After Sunset is a collection of short stories: In "Willa" a husband goes looking for his wife after a terrible train wreck; "The Gingerbread Girl" tells the story of how Emily, after losing her daughter, starts to run away from everything. But in the end, you will have to face your foes and stand up to fight; It is only to hope that "Harvey's Dream" doesn't become reality; An authors alias tries to solve a lover's dispute at a "Rest Stop"; Riding on your "Stationary Bike" is good for your health. Or not?; In "The Things They Left Behind" a man gets worried when random objects start to appear in his room; Something drastic happens to Manhattan during "Graduation Afternoon"; "N." is the remarkable account of an extreme case of obsessive-compulsive disorder and a port to another world; "The Cat from Hell" is not so easy to get rid of; In "The New York Times at Special Bargain Rates" Annie gets a call from someone she did not expect; Even a "Mute" hitchhiker can cause some trouble; "Ayana" suddenly shows up at the bedside of a dying man; There is "A Very Tight Place" that you certainly don't want to get stuck in.

If ever Stephen King has to defend himself as Master of Horror, then rest assured that Just After Sunset will be submitted as strong evidence. All 13 stories reach a level that is seldom seen in the genre. They are witty, funny, horrendous and sometimes even nauseatingly gruesome gems of craftsmanship. Don't expect any experiments or completely new insights into the horror short story, just some plain and decent, I tend to even claim classic, examples of how you write a good fright story. While reading them, you just can feel how Stephen King was enjoying himself as he was jamming on his keyboard. And that is a lot of the enjoyment that Just After Sunset has to offer.

Do not hesitate: read this book... but only just after sunset!
★ ★ ★ ★ ☆
acbrown
After reading the fist few stories in this one I was thinking to myself "King has lost his touch". The first few stories were so predictable. But then it started getting really good. There were only a handful of the stories in this one that I didn't love. It wasn't that they were bad, they were just predictable.

I think my favorite stories were Stationary Bike, The Things They Left Behind, and N. I really think that they could have been turned into full-length novels. But they were still really good as short stories. N kind of had a IT feel to it. The Things They Left Behind was just weird, but in a good way. Stationary Bike was also weird. I thought it would be kind of like Thinner when I started reading it.

I usually don't like to read short stories, as I don't get enough time to connect with the characters and it's hard for me to get a real feel for things. With a few exceptions in this collected that was not the case. King's ability to write a short story that doesn't seem abrupt was great. And the characters were all fairly well-rounded.

This one did take me a while to read. Although at 539 pages it didn't take me nearly as long as I thought it would. The short stories were fairly fast paced and so they lent themselves to be read very fast.

Overall it was pretty good. The preview of Under The Dome in the back has me chomping at the bit to get my hands on that one.

A review copy of this title was provided by Book Cove Reviews.
★ ★ ★ ★ ☆
olesya
Sometimes it's hard to share thoughts on a work of short stories. They're all different...some I like better than others. Also since it's an audio book, there is more potential for zoning out and King uses a lot of backstory...a lot, which is also causes a potential for zoning out. Sometimes I'm not sure if all the detail is necessary, but that is Stephen King's way. He writes to convey certain reasoning and character traits to the reader.

I did like the narration, like the stories themselves, some more than others. I liked when Stephen King himself read his story. That was cool. To be read a story by Stephen King? Okay, maybe he's not sitting at my bedside with an open book in his hand, but still, I liked it. Mare Winningham had a surprisingly nice reading voice and Jill Eikenberry was great too. I also really loved the reader in the story "N" who read the part of the psychiatrist.

King has the ability to electrify me with descriptions. I could be extremely uncomfortable and mesmerized by poetic words in one paragraph. The details and thought he puts into his writing has the ability to strip away the character's dignity and delve into their innermost thoughts.

I won't go over all the stories in this book, I'll just tell you about a few of the ones I liked.

The Gingerbread Girl. This story kept me on the edge of my seat, even though it is almost exactly like the book Intensity by Dean Koontz. It had lots of back story before the action kicked in but it served the purpose of the plot and the main character's behavior.

Willa and New York Times at Special Bargain Rates. These were both nice ghost stories and reminded me of Twilight Zone episodes. My favorite line from Willa is when her fiancé is describing her he notes that she is "Willa on the edge of a smile." They stood out because they were gentle and prodded the reader with imagery and storyline as opposed to stronger tactics.

Mute. This mystery unfolded in an interesting way with twists, turns and suspense. It is about a man and his unfaithful wife with a gambling problem and what ultimately happens to her. What is shocking and surprising about it is the chain of events. It is a story within a story, in a way, yet it was easy to follow. It kept me guessing and wondering all the way until the end.

N. This wasn't my favorite story, but it was the weirdest. It also had my favorite narrator, who read the pyshiatrist's pov. This story is about OCD, or maybe it's about the ultimate patient to doctor transference or maybe it is about a sinister dimension that only few can see. It was very surreal. There is a video of N that you can watch HERE.

Hell Cat. Some of the things coming out of my mouth as I listened to this story: "Ugh. Oh my God, ohmygodohmygod. Oh God. Gross." It was horrific and hysterical at the same time. This story was actually made into an episode of Tales from the Darkside. And after I heard that I think I remembered it. And yeah, still ugh, gross, ick!

Harvey's Dream. This story was suggested reading for one of my Horror writing classes. It's about a dream that becomes a nightmare and the growing horror that it is more than a dream. If you've ever experienced a dream, feeling or vision when you knew something was wrong with one of your loved ones, this story will hit close to home.

The Things They Left Behind. This is a post-9/11 ghost story. It's about guilt and closure. It was sad, bittersweet and very difficult to listen to. What is really touching is the way that King brings to life victims of the terrorist attack through beach parties and photographs. It also has a creepy touch of the supernatural. There were parts that gave me goosebumps.

Ayana. This was another sweet story and it was about miracles. There was something odd and unsettling about the characters. King mentioned in his end notes that he wrote this because he wanted to explore questions, not answers.

A Very Tight Place. I was not going to mention this story. I thought it was good, but I didn't like it. Yet, I keep thinking about it. It's about a man who is trapped in a Port-O-San. In the summer. King explores physical discomfort and mental anguish in the extreme. I'm getting the heebee-jeebies just thinking about it.

Stephen King's end notes explains where each story comes from, but I liked that he revealed he wrote them because he wanted to pass on to the reader what frightens him. I think that is King's goal with everything he writes and he has a huge body of work to show this. If you like scary short stories you may want to try Just After Sunset to see what gets passed on to you.
★ ★ ★ ☆ ☆
bronwen
I'm a big fan of King and short stories so I really wanted to like this. Unfortunately there were only a handful, about 4, I liked out of the 13 available. There was just too much cheese to really recommend this as a great short story collection. One story was about two ghosts who don't realise they're ghosts until the end, another was a bad pastiche of an Arthur Machen story, and another was about a possessed cat.

There were some good ones here though. "Mute" features a recently cuckholded travelling salesman who picks up a deaf mute hitchhiker one night. Realising the hitchhiker won't hear him, he tells him his tale of woe about his wife and an embezzlement scheme gone wrong. Then something terrible happens weeks later and he realises the hitchhiker might have been mute but wasn't deaf...

"Stationary Bike" is bizarre King, where an artist trying to lose weight via an exercise bike somehow taps into an alternate universe where his body cells are somehow maintained by a group of roadside workers who need the man to remain unhealthy in order to survive.

"Rest Stop" is about a crime writer who publishes under a pseudonym, stopping one night at a rest stop, overhears a couple arguing, hears the man begin beating the wife, and steps in, not realising the part his pseudonym's identity will take...

"A Very Tight Place" is about two bad neighbours, one of whom decides to trap the other inside a port-a-loo and leave him there to die. Will he escape and exact revenge?...

Some great stories then but too many average-to-lousy ones stop me from recommending this to non-King fans as a great story collection. If you're a King fan though you'll probably enjoy it. If you're a short story fan I recommend TC Boyle's recently published "Wild Child" and Helen Simpson's "In-Flight Entertainment" for top class writing and short stories.
★ ★ ★ ☆ ☆
allison jones
I'd like to start by saying that I'm not a big fan of short stories. There never seems to be enough time to develop anything. However, I also love Stephen King, so I found myself reading a book of his short stories thinking that it would probably be ok as one great would more than cancel out the bad. For the most part it was a great book. There were only a couple of the stories that didn't please me as much as they could have...had they been developed and expanded into full size books. So I'll give a short wrap-up of each one, but I don't want to give too much away.

1. Willa was a nice short little story to get the blood flowing and the eyes working. It was sweet and happy with a bit of sadness tossed in for flavor.

2. The Gingerbread Girl is a story of running, and how running can either save you or...well...not save you I guess. A woman finds herself pitted against quite a psycho.

3. Harvey's dream left me with one question....What? I totally missed the point on this one.

4. Rest Stop was one of the best in the book. A look at what would you do if you found yourself in a situation you needed to handle, but weren't sure if you could.

5. Stationary Bike was another excellent one, where imagination meets reality and a man may have gone too far trying to get into shape.

6. The Things They Left Behind was touching and moving, but it left me wondering What? agian. It was well written, but the topic deserved to have more to it than just a short story.

7. Graduation Afternoon is a great start for a book. It reads almost as if King started to write one and then stopped after the first chapter.

8. N. is probably my favorite in the book and actually kept me up late to finish. Good old fashioned Stephen King horror.

9. The Cat From Hell had me laughing, but I don't think I was supposed to. (Richard you will not want to read this one.)

10. The New York Times at Special Bargain Rates is one I hardy even remember reading. A story about moving on and accepting death.

11. Mute was very entertaining if predictable. What happens when you confess your innermost thoughts to a hitchhiker that you think is deaf and mute? Well, let me tell you it isn't what you expect.

12. Ayana reminded a bit of The Green Mile. A story of healing and miracles.

13. A Very Tight Place is probably my second favorite in the book. A good old fashioned suspense about a neighbor that takes his frustrations out on his gay neighbor...but maybe the tables will end up being turned.

So, there you have it. It wasn't a waste of time, but I would have ripped some of those pages out had I been the editor. But if I did that then we wouldn't have the magical number of thirteen stories!

3.5/5
★ ★ ★ ★ ☆
miquela
Stephen King, Just After Sunset (Scribner, 2008)

Sometimes I wonder why I continue to read Stephen King. I love the readability of his work, and of course he's the American master of characterization in the space of a few lines, but there are times when it seems like he's just rehashing the old stuff. Then I get to a story like "N.", and my love affair with King's work is renewed.

I've been reading Stephen King longer than any other author save, arguably, C. S. Lewis; I first read 'Salem's Lot back in 1976. (I didn't understand a good deal of it at the tender age of eight, but all I really cared about back then were the vampires anyway.) When you've spent over three decades with an author, read some of his stuff dozens of times, you get a feel for when the author is treading over old ground again. And with an author whose style is as distinctive as King's, there are certain phrases or twists of the language that appear over and over again. Sometimes they feel like a good bowl of mac and cheese, comfort food for the literary mind. But after a while, they can get repetitive. Not that the stories themselves aren't good; it's quite rare that King writes something that isn't worth reading (in my estimation, the last time was Insomnia, fifteen years ago). But sometimes, as King himself once said, they do come back; at the risk of spoiling it, "Willa" reads like an opposite-end retread of "You Know They've Got a Hell of a Band". But as the collection goes on, things get more interesting; "Stationary Bike", as a number of reviewers have noted, is all kinds of fun. Stemming from King's own battles with physical therapy after his 1999 accident, the story feels like the collection's most personal to me. "A Very Tight Place" reads more like hardboiled crime fiction (but is in no way a retread of "Umney's Last Case"; King has his feet firmly on the ground in this one). But it's "N." that really shines here, a riff on Machen by way of H. P. Lovecraft (or, more accurately, one of his disciples; Steve Rasnic Tem, perhaps) that examines the wonderful world of obsessive-compulsive disorder.

I've never been one to disparage the logorrhea King is capable of pumping out; the uncut version of The Stand is one of my favorite King novels. But when the man turns his attention to the short form, that can work just as well. And there are a number of pieces here where it works very well indeed. *** ½
★ ★ ★ ★ ☆
tricia lentini
I finally caught up with "Just After Sunset", Stephen King's 2008 collection of stories, and had as good a time as I always do with King's occasional compilations of his shorter works. This one has 13 stories, and a generous amount of entertaining, illuminating notes at the end, giving us a glimpse of where the stories came from. The stories run the gamut: horror, black comedy, character studies, ghost tales, and- as I'm sure won't surprise you- stories that skillfully combine two or more of these areas. Some tales are more memorable than others, but there's not a clunker in the bunch.

I actually listened to the audiobook version of "Just After Sunset", and it's a top-notch production, delivering memorable readings by skilled narrators such as Jill Eikenberry, Ron McLarty, Mare Winningham, and George Guidall. Even Stephen King himself reads a story (as well as the closing notes), and he's not bad. I especially appreciated the fact that there's a short musical interlude between each story, which lets the impact of one story linger for a few seconds before the next one begins. It's a nice touch that I wish was employed more often in audiobooks of story collections.

If you've never read Stephen King before, this would be a good book to get a representative sample of the kind of work he regularly produces. As well as the wide range of genres already mentioned, there's also a wide range of moods and styles here, echoing the variety of moods and styles that appear throughout King's vast catalog. For example, a subtle and lyrical character study about a middle-class girl dealing with the hostility she's feeling from her rich boyfriend's blue-blood parents will shortly be followed by a vulgar, profane tale of a guy locked in a porta-potty by his insane neighbor. Both stories are quite good, but for very different reasons.

But whether you read or listen to "Just After Sunset", it's safe to say that you'll experience a book that you won't immediately shake off. Stephen King's books tend to linger for a day or two after you finish them, and this one was no exception, at least in my case. Experience the haunting characters and situations in "Just After Sunset" and see if you agree.
★ ★ ★ ★ ☆
stasy ivy
When I was in junior high school there was no scarier book in my collection than
Skeleton Crew
. I didn't read every story, but the few that I did read gave me nightmares for years ("Survivor Type" and "The Raft" among the grisliest).
Stephen King is no longer the author of "Skeleton Crew" or other creep-fests. He's made serious efforts to mature and broaden his output, focussing primarily on stories of grief and loss. As a result, "Just After Sunset", his latest short story collection, does not have a large number of memorably chilling stories. Many stories hearken back to some of his earlier work, albeit with softer or more thoughtful edges.
Two of the first three stories in the collection are ghost stories. First up is "Willa", probably as close as King ever comes to a happy ending (think of how many relationships end badly in his novels). Third in the collection is "Harvey's Dream", an odd bit of character study with an ambiguously ghostly ending. Sandwiched in between those two is "Gingerbread Girl", a longish effort which starts off cut from the same cloth as
Duma Key: A Novel
(a psychological ghost story set in King's adopted Gulf Coast Florida home), but which takes a sharp left turn that I won't spoil.
"Rest Stop" seems to be a more optimistic retelling of
The Dark Half
, King's horrific love letter to pseudonymous mystery writers. This is much more comedic than the earlier novel.
Next up is a loose trilogy set in New York City. "Stationary Bike" features a character taking a geographically improbably crosstown bus from 99th Street to SoHo, but the rest of it is a cute story about an artist trying to paint away his high cholesterol. "The Things They Left Behind" is another bittersweet effort which seems to be supernatural retelling of Don DeLillo's
Falling Man: A Novel
. Last in this line is "Graduation Afternoon", the one story in the book that kept me up nights -- although the next two stories, "N." and "The Cat From Hell", are equally disturbing (albeit in markedly different ways).
The book closes out with a set of four diverse stories showing King at his most flexible. "The New York Times at Special Bargain Rates", although superficially similar to "The Things They Left Behind", shows King at his most emotional (a la the early chapters of
Bag of Bones
). "Mute" is an Alfred Hitchcock-style mystery with a rather predictable black comic twist. "Ayana" is yet another bitersweet tale of death in the family, which may have been stronger had there not been three or four similar stories earlier in the collection.
Finally, "A Very Tight Place" is vintage King: a gross-out survival story which again works better as black comedy than as horror.
All together this is a vastly different King than the writer who terrified me with "Skeleton Crew" 25 years ago. However, although some of his newer stories tend to drag, the end result is definitely worthy of the King brand.
★ ★ ★ ☆ ☆
dominic
There was a time when the arrival of a Stephen King novel was a cause for celebration. Of late, however, his writing has been rather lacking. Lisey's Story, Dreamcatcher, From a Buick 8 and The Colorado Kid are all very flawed books. The Cell was a bit better though hardly vintage King, and while Blaze was great, it was also not really a recent book but rather a "lost" novel from King's most fruitful period in the 1970s and 1980s.

It's little wonder that I keep postponing my reading of Duma Key and have actually skipped over that one to read Just After Sunset, his latest short story collection. The good news is it's not a bad collection, but the bad news is that it is not King at his peak. The fourteen stories range in quality from so-so to good: there is nothing really bad here, but there is also nothing really great.

Among the best in the lot is N, a distinctly Lovecraftean story about an amateur photographer who happens upon Ackerman's Field, a bit of land that drives any who view it into madness. A Very Tight Place is also good, involving a man put by his enemy in a very unpleasant trap.

As stated earlier, there are no really bad stories, but there are a couple weak ones such as Harvey's Dream, in which a man relates a dream that may or may not predict the future. What's worse is there are some stories that have a been-there-done-that feel, in which King seems to be rehashing old story ideas. Rest Stop is a good example of this, in which the main character is a writer who adopts two different personalities to fit his writing, a theme already explored thoroughly in books like The Dark Half and Misery.

Will this please King fans? Probably not, as they will know he's done better and more original work. Will it please non-King fans? Probably. The unoriginality will not be an issue and so-so King is still better than many other writers at their best. I'd recommend this book only for those in the latter group, though if you're a King fan, you'll probably pick this one up despite any discouragements and make your own judgment.
★ ★ ★ ★ ☆
julie walsh
What It's About: A compilation of short stories by Stephen King, drudged up from the horrifying yet fascinating shadows of his mind.
Why I Picked It Up: I'm always first in line for a Stephen King book. He's a classic favorite who never disappoints, but who, unlike many best-selling authors today, can put together a story--or series of stories--that stick in your mind long after you close the cover.
What I Liked: A lot of horror authors pick either the supernatural side of horror or the "human monster" side, and stick with their choice. King skips effortlessly across the line, from ghosts to wife-beaters and strange angel-like spirits to millionaires with homicidal hobbies.
What I Didn't: Most of the stories were either brand-new or recycled from King's magazine-writing days in the seventies. I don't mind the really old recycles; lets face it, either you weren't born or literate yet, or you had no idea who King was in those days. However, one story, Stationary Bike, was recycled from another compilation King published just a few years ago, Everything's Eventual. I felt gypped; I don't want to pay twenty dollars for a hardcover book to read stuff that I just spent twenty dollars to read in 2002.
What Was Different: Having followed King for years, I find it interesting how his characters have aged. He's no longer writing about people in their thirties and forties; he's writing about retirees, people with bad hips and trick knees and high cholesterol. The best thing? I just turned 28 today, and I'm still hooked.
Overall: If you're a big King fan, definitely go out and buy this to add to your collection. If not...well, maybe get it from the library. It was good, but probably not the kind of good where you're going to read it over and over again. Cover's pretty, though. Three-and-a-half Cheez-Its out of Five.
Jacquelyn Sylvan
Author,
Surviving Serendipity
[...]
★ ★ ★ ★ ★
sylvi shayl
Like many of those who have already written reviews of this collection, I am a long-time Stephen King fan who has read all of his books. Although I have enjoyed some of his short stories, overall, I've found his previous collections to be pretty hit or miss--ie, there usually will be a few features that I really like and then many which I don't find particularly compelling. So, when JUST AFTER SUNSET was released, I initially passed on reading it.

Eventually, however, I began browsing through this book at my local library. At that time, I discovered that one of the stories ("N.") featured a character with obsessive-compulsive disorder; given that I am a psychologist, this factor further piqued my interest in the book. Within just a couple of days I had read the first four stories, and to my surprise, there wasn't a bad one in the bunch. As I continued, I became even more impressed. "Stationary Bike" is a story that juxtaposes this world with another, and it is reminiscent of several of King's past works, including Rose Madder and the more recent Lisey's Story. My favorite tale in the book, "The Things They Left Behind," is a fresh attempt to make sense of the horrific events of September 11th. King also includes two stories which provide a glimpse into the afterlife; of these, I particularly enjoyed "The New York Times at Special Bargain Rates." And finally, "N.," which caused me to read the book in the first place, is one of the longer features here, a haunting account of mental illness that does not disappoint. Although there were a few of the stories that I did not enjoy quite as much--eg, "The Cat from Hell" and "A Very Tight Place"--these weren't bad, just not to my tastes, as they were more in the gory horror-type vein.

King notes in his introduction that many of these stories stemmed from his attempt to recapture the writing style of his youth, which had brought him both early success and much enjoyment. I think he has succeeded well in this endeavor, and you can bet that I won't hesitate to read any of his short story collections again in the future.
★ ★ ★ ★ ☆
ghazi mahdi
In his first short-story collection in six years, mega-best-selling author Stephen King presents thirteen tales on a variety of topics from exercise to OCD. As King states in the introduction, these stories are mostly recent--written in the last seven or eight years--with one or two older ones tucked in for good measure. He says that writing short stories is not like riding a bike, because an author can lose the knack. Well, Stephen King has not forgotten how to write short stories, but his style and themes have changed somewhat since the "old days" of collections like Skeleton Crew and Nightmares & Dreamscapes.

These newer stories are mostly pretty good, though few of them are likely to make much headway into the annals of great short fiction. Still, the impression one walks away with is one of a veteran writer still very much on top of his game and not hesitant to share with his readers some of his literary fluctuations.
Without giving away any important information, here is a brief synopsis and evaluation of each of the thirteen stories.

Willa is an initially confusing and ultimately rather unsettling story about a group of travelers stranded at a remote railway station. Reminiscent of the television series Lost, the story takes a while to get into the flow of the narrative--which can be fatal for a short story but somehow isn't in this case. Eventually two main characters and a plot emerge, and once the reader figures out what is happening, the story ends up delivering a pretty effective chill factor.

The Gingerbread Girl is structured more like a short novel than a short story. It consists of twelve sections, like chapters, and the plot seems to contain certain elements borrowed from other King books like Gerald's Game and Duma Key. The first two or three sections are occupied by a subplot that is largely unrelated to the rest of the story--another way in which the structure seems more novel-like than short story. Eventually the plot evolves into a fairly straightforward and fast-paced aggressor-and-victim crime story.

Harvey's Dream is a more traditional short story--short, to-the-point, and, in typical Stephen King fashion, with a supernatural (or at least psychic) theme.

Rest Stop details a scenario that many travelers have considered--what would you do if you witnessed an act of violence (or threatened violenece) in a secluded place with no one around to assist you? The story's protagonist is an author who, like King himself has done (and has written about in several stories and novels) writes under a pseudonym that is also something of an alter-ego.

Stationary Bike is a six-part story about what happens to a middle-aged graphic artist when he embarks on a mission to get in shape. The story is an effective combination of supernatural unlikelihood with universal human experience.

The Things They Left Behind describes the misadventures of a office worker who, having stayed home on 9/11, has to deal with the fact that all his former colleagues have died in the terrorist attack on the World Trade Center. As he fights his survivor's guilt, he also struggles to find a way to live with the strange mementoes of his dead friends that keep popping up in unexpected places. King writes in his notes that writing this story was his way of processing the events of 9/11.

Graduation Afternoon is a short, brutal tale about a nuclear strike on New York City. If it ever happens, this story may be viewed as prophetic. Until then, it comes across simply as pessimistic.

N., one of the longest stories in the book, is presented as the journal of a psychologist dealing with the obsessive-compulsive tendencies of a new client. As the psychologist's interviews with his patient continue, it becomes clear that the patient, referred to as "N," is in the grip of a paranoid delusion about his role in preventing the end of the world as we know it. Clearly "N" is out of his gourd. Or is he?

The Cat from Hell is an older story, first published in a men's magazine in the 1970s, and it's vintage Stephen King. A hit man hired for a most unusual assignment meets a most unusual (though not entirely unexpected) end.

The New York Times at Special Bargain Rates is another very short tale, told in the present tense. It explores a widow's grief in the immediate aftermath of her husband's death in a plane crash.

Mute starts out confusing, as the story segments jump around out of chronological order. But once everything gets sorted out, it's the tale of a traveling salesman who picks up a hitchhiker who is ostensibly deaf and mute. Alone in the car with an unhearing confessor, the salesman begins unfolding his life's woes, only to discover that words can have unintended effects.

Ayana is a rather familiar-feeling story about a mysterious death-bed visitor whose presence ends up having miraculous ramifications. Not the best story in the collection, it nevertheless poses some interesting questions about the nature of God and the afterlife.

A Very Tight Place is the uncomfortable story of a man who gets trapped in an upended Porta-potty. This is one of the more enjoyable stories in the book, but it is also without question the most disgusting.

As I mentioned, Just after Sunset will likely not be remembered as one of Stephen King's more masterful contributions to American literature. Still, reading these stories is an avid reminder that King is still, after all these years and all those best-sellers, a very good storyteller. The objectionable content is mostly language, though there are some rather grotesque descriptions here and there. Sexual content is minimal. Readers who are accustomed to Stephen King's writing won't find too much to be offended by, but fans won't find too much to jump for joy over either. All in all, it's a solid but unexceptional collection of stories by a quite exceptional author.
★ ★ ★ ★ ★
joel anderson
13 short stories by Stephen King. All published previously, except the one tale N. Was Stephen King serious when he said he wasn't in touch with the intricacies of the short story format like he used to sometime prior to this?

One word: No!

All of these stories are nothing short of extraordinary and all of them were written by someone who clearly was at the top of his game, at least to me. From the first tale (Willa) to the very last one (A Very Tight Place), King has kept me turning the pages, wanting to know just what is up next, and he has never failed to impress.

His prose is fragmented and sometimes resembles street language, but it is still infinitely readable. Take N, for example. N's an epistolary tale, and much of it are comprised of accounts written by a man who suffers from OCD (Obsessive compulsive disorder) and is reportedly seeking therapy. But we soon find out that he's, in fact, not seeking therapy for his OCD problem but seeking therapy for something else entirely, something that's far more terrifying. Something that could threaten the existence of this world as we know it.

It was a great story not because of King's mastery of the English language (which he certainly has) but because of the way he structures it and also the way he has conceived it. It's nothing like the prose of Dickens or even his wife Tabitha but King shows that language isn't the only element that's crucial for good fiction, taste and story are much more important in that regard. He said once that Horror isn't a field where hacks can come and excel in anymore, and I certainly agree with him. Horror is a difficult artform unique in and of itself and King shows his prowess here in this story, and all the other stories as well. His stories are akin to the Twilight Zone episodes you used to enjoy as a child, all terrifying and very, very interesting.

So don't believe King when he said he wasn't at the top of his game, I loved this collection, I think it could even be his very best. Heresy, yes, but honesty is the best policy, I suppose.
★ ★ ★ ★ ★
kathy heare watts
Although I haven't read much Stephen King in the past couple of years, I thought this book might make up for it since there were about 14 short stories that prove Mr. King still remains a master of his genre.

There really isn't much I can write without giving too much of each story away, but I will say that I was absolutely terrified reading N. . Biting my nails to the quick while reading The Gingerbread Girl. Feeling sad and tearful while reading The Things They Left Behind and The New York Times at Special Bargain Rates. Stationary Bike and Mute were amazing - they had me on the edge of my seat and A Very Tight Place was just too grisly for me. Each story evoked a different feeling, they were all unique and special.

Also, as an added bonus, the last couple of pages are King's personal thoughts on what prompted him to write each story. I love reading insider/behind-the-scene details like this - so this was very cool.

As always, my only complaint about short stories is that they are just tooo short =) There were many instances were I just wished the story would keep on going. But all in all this book was classic King and a must-read for any of his fans or lover of the horror genre.
★ ★ ★ ★ ☆
beth shields szostak
As I have said before in other reviews, there is something wonderful about having a collection of Stephen king short stories awaiting you with its quick fix promises. The format forces him to be more concise and gives him the freedom to experiment with his subjects. This ultimately results in more personal stories. "Just After Sunset" is a collection of fine stories that really show Stephen King as a master of style and structure within this short form of storytelling. In fact, the structures of the stories are so textbook that there is sometimes a color by numbers feel to them.

Many of the stories focus on death, equally exploring both those that have departed and those that have been left behind. King seems to be asking a lot of questions about death and what happens to our small intimate inner-world relationships when a member is snatched away. "Willa" of course focuses on the afterlife and the resulting confusion to the departed, but the more pointed stories I felt were: "Harvey's Dream", "The Things They Left Behind" and "The New York Times at Special Bargain Rates".

I must admit however that my very favorite story was "A very Tight Place". Vintage King not taking himself too seriously and enjoying telling a good old fashioned camp fire story filled with the horrors of everyday items and people. The story itself is a bit preposterous with obvious conveniences to keep it moving, but oh boy was it fun to read.

Other notable stories were: "Stationary Bike", "Mute" and "Anya". Overall a solid collection. For fans looking for "Night Shift" you will be disappointed, but for those who embrace King's more mature writing there is a lot to like. King does show his old chops from time to time and they are as pleasant as a 50 degree day in February. Not expected but always welcomed.
★ ★ ★ ★ ★
bretontm
The short story is a fantastic form. A small package that packs (most times) a great punch. There are short stories out there that don't pack any punch, but they all can't be perfect. This is the second short story collection I have read in the past three months (the other was by various authors) and continue to marvel at reading masterfully written fiction.

The stories in this book, in my humble opinion, are some of the best pieces King has produced in a while. I have read that people say it isn't better than SKELETON CREW (it's been a while since I read that one, so I plan to go back and take a look), but I would have to say it is some of Kings better stuff recently. To be honest, I haven't read all of his recent work, but I have read some. I think this book should be ranked with some of the best works of short horror fiction written. He has stories that have a lovecraftian feel. He has stories that make us think of Poe. There are stories that remind us of the best of TWILIGHT ZONE. It is a terrific collection.

Two of the impressive stand outs are "N" and "Willa" from this collection. I enjoyed them quite a bit. I enjoyed all the stories, but if I had to point out one that wasn't on par with the others, then I would have to go with "Graduation Afternoon".

If you are looking for some good fiction (some horrific, some suspenseful, some thrilling, some just down right heart tugging) this is a book for you.
★ ★ ★ ★ ☆
kimmy
Stephen King has always been able to scare the willies out of people. With "Just After Sunset," he manages to do it again: This time by remdinging us of our own mortality.

Some of the stories in this collection are not particularly easy to read. They deal with decay and entropy, as encountered in normal life; this is best exemplified in "A Very Tight Place," the final entry here, but it crops up again throughout. In fact, all but one of the stories follows this theme; that one exception (his "hidden track," as King refers to it) is "The Cat From Hell," a story he wrote decades ago. "Cat" is a return to the "gentlemen's magazine" stories he used to write--all those short and quick horror stories that are little more than pure entertainment.

You can find stories like that in his earlier collections. "Just After Sunset" is a collection about growing older. Florida is featured a lot (King apparently loves his new winter home), and I suppose you could use that as a retirement metaphor; King certainly does, here and there. Basically, however, these stories will get you thinking about your own mortality, about your own personal limits. The stories themselves cover a broad range of territory: what happens to us when we die; nuclear explosions; sadistic serial killers; insanity; there's even an homage to Lovecraft, and a stirring (and very disturbing) story about 9/11. "Just After Sunset" is more of a literary horror collection; these stories, even the more heart-warming ones, are all disturbing on some level, but they are of a caliber that is rarely seen in horror fiction (except in King's other works, of course). Stephen King has proved again and again that he is, above all else, a masterful writer and storyteller. "Just After Sunset" is the work of a writer finally examining his own mortality head-on...and finding something very, very interesting there to write about.
★ ★ ★ ★ ☆
anneshirley
I belong to the camp that did not start taking Stephen King seriously until I read "On Writing" and his other non-fiction which reveals a witty, literate and humane voice. "Just After Sunset," my first brush with his fiction, has shown me why his novels have earned him millions of fans.

In the introduction to the short fiction collected in "Just After Sunset," King makes some perceptive observations about the art of short fiction and why many bestselling authors don't go there. Three years ago, he decided to return to his roots and experiment with the short story format. He took creative risks and most pay off. "The Things They Left Behind," my favorite, renders the tragedy of 9-11 through magical realism. "N," the horror selection, seriously competes for my affections . . . and I never read King's novels because I don't like horror. There are several "Twilight Zone" type stories. Of the batch, my least favorite were two action thrillers in which victims who recently experienced personal tragedies are pursued by maniacal killers. All of the stories demonstrate the desirability of strong plotting which has been spurned in so much contemporary lit fic.

I admire King for stepping up to the responsibility he never asked for, that of role model and mentor for admiring would be writers. He started the dialogue in "On Writing" and continues it in his introduction and afterward to "Just After Sunset." Nobody can mint and bestow imagination, but good teachers can offer prospective and knowledge and King does it graciously.
★ ★ ★ ★ ★
elissa newcomer
I don't care for short stories at all, so, frankly, I wasn't excited to read this collection of Stephen King's short stories. After all, how can a reader really get to care about a character in only 25 or 50 or even 150 pages? How could I be expected to feel any tension of a building storyline and conflict during those few pages? Well, I have always said that Mr. King has a magical way of writing, and, in these short stories, he accomplishes what I always perceived to be the impossible!

I must admit that I felt a little more compelled to read this volume after I read Mr. King's introduction about short stories. That was very interesting. In it he described the difficulties in writing shirt stories. "Ok," I though, "at least he understands."

Not one of these 13 short stories (I am sure that even that number was carefully chosen') fell short of having less than fully developed characters and settings, the nerve-racking building tension of rising action, profound climaxes, and satisfying dénouements. King succeeded in doing more in these short stories than most authors are able to do in wordy, full-length novels. I savored each one of these short stories.

Did you ever wonder how a writer finds inspiration for a storyline? As an added, delightful bonus, the author added an exquisite end note. In it he shares the inspiration for each storyline. This is just the topping on a delightful confection of 13 delicious short stories!
★ ★ ★ ★ ☆
midge s daughter
JUST AFTER SUNSET

I am not a fan of short stories, but with Stephen King I will make any exception. This man is THE writer of suspense and horror. He has been scaring us all silly for years upon years and if all of our luck holds out, he will be doing it for many more decades.

King has a gift. Just read any of his novels and/or short stories and you will find this true. I have been a fan since day one and always eagerly await his newest work of wonder.

In this tome we have a varied collection of 13 tales. They work. They are good reading. They will scare you and make you think twice about normal every day life. King has a way of making the usual very, very unusual. He's like that.

All of the stories were great, but my personal favorite was THE GINGERBREAD GIRL. A woman is dealing with her grief and makes a change in her life. What she stumbles upon is frightening, full of surprises, and all too true and common.

A bonus are the notes at the back of the book which were very interesting and full of King's personal thoughts on each story. I enjoyed reading them after finishing each tale.

If you are a King fan, don't miss this one. If you haven't had the pleasure of enjoying Stephen King, this is a good place to start.

Thank you.

Pam
★ ★ ★ ★ ☆
d l snell
Like Steven King, I think the American short story is vastly underrated and more anthologies should be published. Oftentimes, they pack as much of a punch as a lengthy novel and they're ideal for those who don't have the time or desire to spend a lot of time on one book. You can put it down and pick it up later without losing your place or having to reread parts you have forgotten.
I'm not sure if this is a re-release of a previous collection but I do know at least one of the stories, The Cat from Hell, is an older story that comprised one segment of Tales from the Darkside: the Movie in 1990. So it was not new to me. Given that it was one of my least favorites- I can't stand redundancy in murders- I prefer the slightly altered movie version. My favorites were the Gingerbread Girl who literally has to run for her life; The Things They Left Behind, which ties into the deaths of those in the Twin Towers; and Mute, a unique hitchhiker story with a surprising twist.
King is one of those few writers whose works can engross me in a Bible- thick novel or bring home the point short and sweet with a short story and this collection is an excellent example of the latter.
★ ★ ★ ★ ☆
anca haiduc
I'm of two minds about Stephen King's latest book. He doesn't have anything left to prove since the recent releases of "Lisey's Story" and "Duma Key", his best books in years, which re-established his place as America's greatest modern horror writer. But he's always struck me as someone who needs to keep doing what he loves - in this case, write horror stories - or he'll just wither away. Which in King's case wouldn't be a bad way to go, really.

But after finishing "Just After Sunset", I have to wonder if that very dark place from which King pulls his stories has (temporarily, one hopes) shut down. His style and prose are top-notch, which is why I'm giving this book four stars. He can still write rings around most of today's other so-called horrormeisters. But with the exception of "N", none of the stories in this collection fit the Stephen King definition of horror as I've come to understand it. They all deal with the dark side of the world, but none of them except for "N" would give me nightmares after finishing them.

Some of these stories, such as "Willa" and "The Cat From Hell", read as though King wrote them at the beginning of his career, before he'd found his niche. And indeed, the postscript at the end of this book indicates that for these two stories that is exactly the case.

I'm still recommending this addition to the canon, warts and all. It's light-years better than the trash King put out years ago - trash such as "Firestarter" and "Cujo". But I'm hoping that King's next book, whatever it is, will follow the path he set with "Lisey" and "Key".
★ ★ ★ ★ ☆
megan wilkinson
I've been reading Stephen King's work for years now, and I've always liked it. I like to mention if I'm a fan at the beginning of a review, that way you know where I'm coming from.

So, listen. If you're a fan of King's work, you'll like this collection of short stories. If you've never been a fan, you probably won't like these stories (not that you HAVE to be a fan to like these, but if you've read his work before and never liked it, this book won't change that).

I'm not going to review each individual story since others have already done that. But I will say that the majority of these stories hit the sweet spot, except for one or two that either fizzle at the end, or just didn't grab me. But all in all, it's a worthy collection.

There are some notes at the end which talk about the stories and how they got written. King mentions in this section that many people are opposed to this sort of thing, as the stories should be able to stand on their own. I however, fall into the category of people who like these notes, as part of being a King fan is actually enjoying the man's on-page personality.

So, in this vein, I much preferred his "story notes" in Everything is Eventual, where he gives you the notes at the end of each story. In this book, he puts all the notes at the very end of the book. Just a minor nit-pick. But otherwise, I was glad he decided to add this section, even though it was fairly short and limited in it's revelations.

I wholeheartedly recommend this book for anyone looking for some short horror stories. You can't go wrong with King.
★ ★ ★ ★ ☆
kapil
Notably absent from King's new collection, Just After Sunset, is the "horrifying" story. Nothing especially chilling here, except for a few brain-burning images from "Willa," the opening tale. There is more beauty and sadness than anything else. King, as a writer, is showing his age. Mostly, that phrase means starting to fail at which you once succeeded, but I don't mean this collection fails. I mean literally the stories are about an aging population. The tales are mostly (not all) about older adults with grown children, losing spouses, moving to Florida, facing their own deaths, and coming to terms with the afterlife. Which isn't to say that these stories are staid, boring, or flaccid. King writes with a humanity and a fearlessness that's both touching and disconcerting.

"Willa," "Harvey's Dream," "The Things They Left Behind," "The New York Times at Special Bargain Rates," and "Ayana" are all tales that deal with what worlds lay beyond ours, and what happens when those worlds intersect.

"The Gingerbread Girl," "Stationary Bike," and "A Very Tight Place," as well as all the stories listed above, feature a protagonist dealing with the loss of a loved one.

"N.," one of the most characteristically "scary" King stories, is more disheartening than anything. (At the end of the story, it's clear that the story goes on, and no good can come of it.)

"Graduation Afternoon," one of the shorter stories, is more of a sketch, and is one of the two stories in the volume that King admits to "transcribing" from a dream or vision instead of intentionally creating (the other is "Harvey's Dream," also sketch-like).

The best story in this collection, hands-down, is "The Things They Left Behind." It's part of a growing canon of post-9/11 literature, and it made me weep. It's haunting and beautiful and sad and not a little bit scary.

All the stories in this volume held my imagination and attention. I became captive to each one in its turn. They stayed with me after I read them. If they didn't horrify me, that's all right--I'm past the stage where I'm looking for fear. Motherhood is full of fear every day. If you want more traditional, scare-you-in-the-dark King, grab an earlier volume. If you want captivating, beautiful, wistful, disconcerting tales, look no further.
★ ★ ★ ★ ★
chingkee
5 outta 5, great set of stories. I am an admitted Stephen King fan. I chuckle to myself, and am sure I am not the only fan to think this, when I think that if I ever had the pleasure to meet Mr. King, I would greet him with his own word..."I am your biggest fan!" I have read all of his books (still working on all the reviews), and have really liked most of them. As you might expect, I enjoyed reading Just After Sunset. He has an uncanny ability to write short stories. You really cannot go wrong with a full length novel he has written, but his specialty is the short story. Of those offered in this collection, here are my four favorite.

N...a chilling look into real horror that millions of people live and cope with. An awesome job of taking a real life issue, and making it scary!

A very tight place...scary meets gross, enough said.

The things they left behind...I did not pick up on it right away, I was thinking something totally different. I do not want to ruin the story, so I will not say anymore

Mute...Be careful what you say, and more careful what you wish for!
★ ★ ★ ☆ ☆
agust n cordes
'Just After Sunset,' published in 2008, is not one of Stephen King's better efforts in the short story genre, certainly not on par with 'Nightmares & Geezenstacks' or 'Night Shift.' Generally, but not always, King's short stories involve some element of the supernatural, horror, or the macabre. and some of the yarns in 'Just After Sunset' fit that mold. 'The New York Times at Special Bargain Rates' is classical Stephen King in his macabre style. Several of the stories in this collection range from boring to incongruous. 'Rest Stop' is a tasteless story, apparently representing King's attitude toward domestic violence. 'N.' involves a psychiatric patient with obsessive/compulsive disorder, who also experiences apparent hallucinations; a very dull, long story. 'Stationary Bike' is similarly long and dull. 'Gingerbread Girl' is an interesting short story, but involves no element of the supernatural or the macabre. To repeat the title of this review, if you are trying to complete your home library's collection of the King oeuvre, you could easily skip 'Just After Sunset'-- not his best.
★ ★ ★ ★ ☆
garrett hodge
Stephen King treats us to a new series of creepy and unsettling tales. With stories written at various points in his career, the collection has some stories that are stronger than others, but all are at least entertaining, at best unforgettable. Not all are strictly "horror" stories, but all pit ordinary men and women against potentially viscious opponents, both natural and unnatural.

My personal favorites were "Gingerbread Girl" "N" "Rest Stop" "Cat From Hell" "Mute" and "The Things They Left Behind".
In the vivid and brutal "Gingerbread Girl" a woman runs from the worst thing that could possibly happen to her, only to find something even worse chasing her.

"N" is a fantastic story of madness and obsession, slightly Lovecraftian and completely engrossing. "Rest Stop" tracks a man trying to become the fiercest version of himself in a situation where anything less could cost him his life.

"Cat From Hell" is just plain weird, freaky, gorey and fantastic.

"Mute" is the story of a man who picks up a mute hitchhiker- with results he could never have imagined.

Finally "The Things They Left Behind" tells the story of a man who skipped work in the World Trade Center on September 11th, and how he's haunted both mentally and physically by his dead coworkers, it is a story that will haunt the reader as much as the character himself.
★ ★ ★ ★ ☆
janet johnson
I thought this book was a novel at first, but of course it's actually another collection of short stories, and some great ones at that. Like Willa, where these people are dead after a train wreck. Some realize it and some don't. I thought that one was great. But it gets even better. Like the one where this marathon runner runs past a mansion where a female is partially hanging out of a Mercedes Benz trunk. She stops to help.... One amateur critic here on the store said King always makes his female characters weak and subordinate. Obviously she did not read that one. To be fair, there are a few stories that are just out there. One called Getting Rid of Things (something like that anyway)is really weird, but if you stick with it, it finally makes sense.

After my cat died I read Pet Sematary. I had always meant to read it anyway. It really helped me deal with my loss. Then I just started reading book after book of his. He's addicting, and really knows his craft. I just wish I could write so well. I keep thinking if I read enough of his books I might try to write a novel, and emulate his style to some degree. It's nice to have a goal. he he.
★ ★ ★ ★ ☆
karen nowicki
There are some readers who think that Stephen King is beneath them. But they are wrong. He writes some of the most entertaining and unsettling stories that I have ever read. I find that he tickles my imagination in just the right places. this collection of short stories offers a wide array of different kinds of unsettling premises: the kinds where a person's mental illness is actually a warning that evil in the world is closer then we think; the kind where a random evil, in the shape of a man, enters your life and you must determine if you are strong enough to fight back and the kind where the grossness of the situation, rather than the spookiness, is what grabs you. I enjoyed everything single one. I also found it interesting that one of the stories directly addressed the 9/11 terrorist attacks. The story based in this incident is one of the most humane and thoughtful pieces of writing about that tragedy that I have read.
★ ★ ★ ★ ★
ira creasman
King's latest short story collection is a bit less "hit or miss" for me than some of the previous collections (and especially so compared to the very long "Nightmares & Dreamscapes"). I liked most of the stories in this collection, listening to them on long road trips for work over the past month. As always, the readers on the cd had a lot to do with my enjoyment of the stories and while the cast assembled this time was not quite as "all-star" as the "Nightmares" collection featured, the voice-work is stellar across the board, even on the stories I didn't like.

This collection features a nice mix of outright horror ("The Cat From Hell"), moodier suspense pieces ("Graduation Day," "Harvey's Dream") and straight-out crime / revenge fiction ("Gingerbread Girl," "A Very Tight Place") in which the supernatural doesn't really make an appearance. King once again shows the breadth of his ability, and well as the depth of his canon -- "The Cat From Hell" is a story from almost 30 years ago that he just realized has not been collected anywhere.
Definitely worth picking up, either in the paperback or on cd.
★ ★ ★ ☆ ☆
shoom
I'm honestly not 100% sure how I feel about this book.

For those of you who don't know, this is a book of short stories.

There was one story I really liked, called "N."
Some of the other stories were just okay.
And then some of them were almost.... pointless? Nothing happened in them, it was basically all fluff. Unless the actual intention was to be pointless? I don't know.

So I guess that maybe to accurately sum up how I feel I'll just say this: Meh.
★ ★ ★ ★ ☆
written read
Are you a Stephen King fan? Do you enjoy his weird, sometimes perverse sense of humor? If so, "Just After Sunset" should be right up your alley. Stephen King has been at the top of my must read list since I first stumbled upon "Carrie" and "Salem's Lot" many many years ago. He has become a cultural icon since those days with so many best sellers, movie and television tie-ins that his name has become synonymous with horror and supernatural fiction. King has mastered many story formats including novels, novellas, serializations, audios, long ranging epics, internet fiction, and, of course, short stories.

In the introduction to "Just After Sunset," King mentions how the structure of a good short story differs from a novel and how managing issues of character development, backstory, and time-frame have to be "minituarized" to make things work. Those Constant Readers among us who have devoured everything he has published are sure to have wished, at times, that some of his more wordy and extended efforts had been miniturarized by 50 or 100 pages. That is why he characteristically is so good in his short story compilations such as "Skeleton Crew" and "Night Shift". While "Just After Sunset" is not up to the level of the two previously mentioned collections, it is still a worthy read of 13 King tales ranging from "The Cat From Hell" written in 1977 to "N.", his most recent creation.

I have always considered King's greatest gift when he is really "on" to be his ability to paint word pictures in the reader's mind...he can in a few words or allusions create a picture of which he writes immediately in the reader's consciousness, often making it seem almost like a movie in one's mind. I think that is one significant factor that explains why so many of his works have been translated into screen productions of one sort or another. A great deal of what happens in the stories in "Just after Sunset" is cerebral in nature which forces the reader to decide if the protagonist is plain crazy or prophetic when no one else listens such as in "N." and "The Things They Left behind".

Make no mistake, King can still evoke a sense of horror or dread in his reader in a matter of paragraphs sometimes. "The Gingerbread Girl" and "Harvey's" Dream" quickly engulf the reader in growing horror. I rated "Just After Sunset" with 4 stars only because I have previously read many of the stories in this compilation previously in other venues...but I do highly recommend it to the Constant Reader or to anyone else who might want to get their feet wet with a little vintage King.
★ ★ ★ ★ ☆
pat perkins
I think even the most casual horror fan knows that when "Stephen King" releases something, it's going to be at least a 3-star product.

Without boring you by repeating the details found in the other reviews, I'll simplify things a little...

Die-hard King fans have already purchased this product, and they'll love it.

Casual King fans who are on the fence should consider this: most of these stories talk about real-world horrors. From sociopaths to parental worries to situational horrors, King delivers truly unsettling glimpses of darkness. For that, I'd recommend the book.

Specifically for the audiobook version of this release... short stories are *meant* to be spoken. They are the best consumed as scary campfire tales, and most of these stories deliver just that.
★ ★ ★ ★ ☆
loves read romance
I have a friend who wants to read this book.. I told him to wait while I read it and I could list the stories I didn't like (we have the same tastes). That said, when I read King, I expect to be scared and what scares me may not scares others and vice versa. I didn't like Gingerbread Girl, Rest Area, they were too much like mystery stories (for lack of better wording) for my liking.

Harvey's Dream... sweet, compact story that kept me up at night. I don't like THAT scary but hey, ask and ye shall receive! "Harvey" should be read in broad daylight (but not during breakfast). "Willa" was a nice opener. As others have stated, "N" is good but I predicted the ending a few pages in. I think this is only because I saw a similar plot on Twilight Zone or some show like that minus the rocks and the OCD was combined with Tourette's.
★ ★ ★ ★ ★
robin weinberg
It has been six years since Stephen King's last short story collection, Everything's Eventual, and it must have been time well spent. King returns to the short story with Just After Sunset and this collection presents a truly fantastic collection of stories. He sites a guest editing stint for the 2007 edition of Best American Short Stories as renewing his interest in the format after he read through hundreds of submissions. Clearly, those submissions flipped the right switch because King is in fine form with this collection.

Just After Sunset contains 13 newly collected short stories that run the gamut of subjects from 9/11 (The Things They Left Behind), to running from the death of a child straight to the home front of a serial killer (The Gingerbread Girl), to OCD symptoms that may just save humanity (N.). King covers it all here and more.

The stories are genuinely creepy, some with laughs, some with a bit of sadness tucked in for good measure. Just After Sunset is King at the top of his game, proving that he is unparalleled when it comes to putting humanity into his works. His characters come alive and become almost real, even in stories that are just a few pages long. King is a master at giving life to these characters and there are very few others who can even approach him at this.

This collection truly is a brilliant set of stories. I really loved every one of them. My only complaint? I wanted more. The majority of the stories certainly have room for more. Especially N. and The Things They Left Behind. I also think these stories are fertile ground for some good movie adaptations as well.

King's new novel, Under The Dome, is scheduled for release next fall so if you read slow or read one of the stories a month you'll finish just in time for the newest book. I doubt you'll be able to hold out since these stories are so addicting. You won't want to put it down.

Just After Sunset is in stores now. It'll make a great gift for any fan of Stephen King, horror, short stories, or just great storytelling.

[...]
★ ★ ★ ★ ☆
katie jacobs
Mr. King is in the unenviable position of being much like a comedian who walks onto stage. An audience expects a standup comic to make them laugh. Readers, in turn, who pick up a Stephen King book have high expectations that the author will scare them silly. In my humble opinion, a hundred years from now, society will have placed Mr. King's work alongside Edgar Allan Poe's. I'd be surprised if all the stories in this collection resonate with most readers. My favorite happened to be the shortest piece entitled, ""Graduation Afternoon." I had no clue where the story was heading and the ending caught me off guard. Unlike his novels, the challenge of short stories is they have to get to the point in a minimum amount of time. He did a fine job holding my attention. Mr. King's work is fun to read because I always want to know how his stories end. Not a bad way to spend time.
★ ★ ★ ★ ★
mickie8tencza
This was my first experience of a collection of Stephen King short stories. There is a real variety of different types of stories which vary in length from 10 pages to 80 pages. I enjoyed each of the thirteen stories but my three particular favourites were "N." (a great story about a psychiatrist, patient and a strange case of OCD), "Stationary Bike" (a blurring of reality that starts well but takes a worrying turn) and "Gingerbread Girl" (featuring a psychopath and a girl running for her life).

It's a chunky book of over 500 pages but it read well and none of the stories felt arduous or boring. It's interesting that some reviewers say this is not King's best work. I have not read any of his previous short story collections, but if they are stronger than this then I'll be in for a treat.

All-in-all a very interesting and enjoyable. If you've not tried short stories before then give this a go.
★ ★ ★ ★ ☆
elvi rahayu hijjir
Like any Stephen King collection (or any other author for that matter) this collection contains some really really fun to read stories but also includes the odd filler or two popping up between those great ones every now and then.
There's some new stuff in here as well as some old stuff that has not previously appeared in a Stephen King short story collection. Inside Just After Sunset you'll also come across
Stationary Bike
for the first time in written print, which previously was only released as an audio novella.
King gives an introduction at the start of the collection as well as a small paragraph on what inspired him to write, when he wrote or some other little bit of trivia on each of the individual 13 tales at the back of the book.
The best of the stories inside here in my opinion are The Gingerbread Girl about a woman addicted to running who is trying to get over her dead child who flees to an isolated Florida peninsular where she discovers a body in a car. She will need all her running skills to survive.
The Cat from Hell is a story originally published 30 years earlier and has your classic King traits of man verses animal as a hit man is hired for what he believes to be his easiest hit. He must kill a cat who was in the vicinity of the deaths of household members of a man who experimented on animals to help research benefiting humanity. One of the best fight to the death scenes ever written.
The New York Times at Special Bargain rates is the tale of a grieving widow who receives a phone call. Granted not an original concept but well written although I thought it ended before it really could have taken off to even higher levels.
And who wouldn't enjoy A Very Tight Place. Easily King's most disgusting story ever and that's why it's so good. Two neighbours have been in the courts over a piece of land, both neighbours' lives have reached depressing levels so when one is terminally ill and offers the other a truce it seems to be good to be true. It is and readers will get to experience the what would you do factor as they follow the main character's probable demise as he is trapped in a hot isolated reinforced with steel, tipped over porter potty on a bankrupt isolated construction site.
A collection with enough good stories to make purchasing it worth while but maybe enough average ones that you check it out from your local library first to decide for yourself.
★ ★ ★ ☆ ☆
mary renshaw
"Just After Sunset" is King's fifth collection of short stories (13 stories total in this particular volume) and while I am a big fan of his work, I do agree with other reviewers that some of the stories within this particular collection are hit-and-miss. About half of them are guaranteed to captivate the majority while the other half will get mixed reviews. King travels on familiar ground with some of his tales and themes run the gamut from revenge (A Very Tight Place), psychotic animals (The Cat From Hell), redemption (The Things They Left Behind), eerie happenstance (Harvey's Dream, Mute), the blurred lines between the living and the dead (The New York Times At Special Bargain Rates, Ayana, Willa, Stationary Bike), and good old fashioned horror (The Gingerbread Girl, N.).

I personally adore the stories that take a reader to the darkest regions of the imagination but King's strongest material here are pieces with emotional imprint. "The Things They Left Behind" tells of the aftermath of 9/11 for one Scott Staley, a man who worked on the 110th floor of the World Trade Center. Calling in sick that day and narrowly escaping one of the most horrible events in US history, he is wracked with guilt and becomes even more distraught when objects belonging to some of his colleagues begin showing up in his apartment. Are they a subconscious illusion brought about by a contrite conscience or are they tangible? "The New York Times At Special Bargain Rates" has a grieving woman named Annie readying for her husband James's funeral (the unfortunate victim of a plane crash - it could almost be a tie-in to "The Things They Left Behind"). As she is getting dressed in her room, the phone begins ringing and she picks it up with disdain, only to be stunned into silence when she hears James's voice on the other end. Their conversation traverses an affectionate exchange as well as warnings for the future, a husband reaching beyond the grave to keep his beloved wife safe.

My personal favorites in the collection are:

"Gingerbread Girl" - A classic thriller about abduction. King's main character is Em, a woman who suffers the tragic death of her child to SIDS. Taking up running as a way to escape her pain, Em becomes obsessive about her athleticism, often jogging to the point of exhaustion and/or vomiting. Disconnected from her husband by her grief, Em literally runs away from her life and goes to stay at her father's seaside place in Florida. Warned by a neighbor about one of the town's more shady residents named Pickering, Em gets a taste of just how strange this man is when she is taken captive and awakes to find herself duct-taped to a chair and facing rape and/or death. Can she escape unscathed or will Pickering best her as he has all his other "nieces"?

"N." - Undoubtedly the best of this collection, "N." tells the tale of a psychiatrist overtaken by his patient's delusion and his subsequent fall into madness. When an OCD-diagnosed patient nicknamed "N." by his doctor begins describing a place that seems to be consumed by an evil entity, the doctor at first dismisses his claims. But when his patient commits suicide, the doctor's curiosity overwhelms his sensibility and he goes to the very place N. warned him about, suffering from the same delusions. The reader can literally see the doctor's insanity taking hold in the form of spelling errors and nonsensical rants in his journal, coupled with news articles and letters from his sister. Like "The Ring", "N." is a story that never seems to end, a vicious and mysterious cycle that is doomed to repeat.

"The Cat From Hell" - A story that hasn't seen the light of day since King's days of writing for men's magazines, this thirty-year old tale (originally published in 1977 in a 500-word form) is a freaky parable of a murderous feline.

"Mute" - When a man goes in for confession at his local church, the story he tells his priest will enthrall him far past his lunch date. Upset over his wife's infidelity, a man picks up a deaf mute and unleashes his disgust about the affair to the sign-wielding vagrant, comforted by the fact that he can get it off his chest absent of a rebuttal or a criticism. But when his wife and her lover end up brutally murdered, he wonders whether his traveling companion was truly hearing-impaired, and through no fault of his own was fortuitously granted justice for his wife's betrayal.

King includes some interesting liner notes at the back of the book on the origin and/or inspiration for each short story; this is a delightful as well as interesting inclusion in that it helps budding writers to understand how King's mind works when threading the fabric of a story.

Bottom line: A good collection that will rate solid with King fans but shakily with erstwhile readers of his material. Don't miss out, but don't have high expectations either - hopes will be dashed on some levels for fans that insist on putting King on a literary pedestal.
★ ★ ★ ☆ ☆
talya
Just After Sunset is another collection of short stories by Stephen King. Some stories are recent and new, some are decades old. All stories are well written and of high quality. Still, I wouldn't recommend purchasing this book unless you are a die hard fan of King or of the short story format. Why? King is arguably the best author of the last 30 years. His novels have been bestsellers and have captivated millions. There is so much more you can do in a novel. You can develop characters and have twists and turns and large themes. In a short story, you get none of that. The stories in this collection are like a snapshot of King's talent. If you get a novel, you get a feature length film. Several stories have potential, but then end abruptly because, well, its a short story.

Even though I'm not a big fan of the short story, I enjoyed most of the stories, and none were too strange for me to get into. Everything's Eventual, another story collection by King, was better, in my opinion. Below are comments on all the stories in the collection.

Willa: A simple ghost story, a simple love story too
Gingerbread Girl: Emma loses her baby and can't handle the grief and her husband so they separate. She moves to her father's summer home and takes up running, almost obsessively. The ending is full of violent thrills. The best in the book.
Harvey's Deam: A sad tale of an older man and his dream
Rest Stop: What would you do if you came upon a man beating his girlfriend at a highway rest stop? One of my favorites
Stationairy Bike: King writes a decent story about a boring subject. One of the worst stories in the book
The Things They Left Behind: a haunting story about loss and guilt around the 9/11 terrorist attacks
Graduation Afternoon: A story of a normal day changed forever
N.: One of the longer stories. It is about an obsession that drives men crazy. But, are they crazy, or is their paranoia for real?
The cat From Hell: King wrote this story many years ago about a crazy, murderous cat.
The New York Times at Special Bargain Rates: Athother ghost type story
Mute: A man shares his troubles with a hitchiiker. A good story with an abrupt ending. One of my favrites though.
Ayana: this story explores miracles and how or why they could happen, at least in one family's experience.
A Very Tight Place: Two men engaged in a bitter feud, with disgusting results

These stories were enjoyable, but none capture the magic or thrills that you'll find in a novel by King.
★ ★ ★ ★ ☆
susan heusser ladwig
Stephen King's latest short story collection, Just After Sunset, is a case of hit and miss, with a little something for everyone. In his introduction to Constant Reader, King talks about his editing the Best American Short Stories collection for 2007 and how he rediscovered his love for writing short stories, learning and educating himself in reading the many short stories for the collection. Featuring less stories than his usual collections, Just After Sunset features some of King's best short stories he's ever written, as well as a blend of action-packed, artistic, and outright disturbing stories in the classic, morbid King style.

Just After Sunset begins with the best of the collection, "Willa," an unusual tale about a group of people at a train station. David has found that his wife to be, Willa, has left the station and gone into town. He must bring her back before the train arrives. He finds her at a bar where there is music, drinking and merriment. And it is here he discovers a realization that changes the very world around him.

In "The Gingerbread Girl," Emily Owensby has had enough of her life and runs away to her father's vacation house in the Florida Keys. It is here that she must find out what she wants to do with her life, but as she pays a visit to a neighbor, she finds herself thrown into a situation that threatens her very life.

"Mute" is a story about an acquaintance between a supposed deaf-mute person and Monette and what happens when he reveals his true feelings. "N." is the dark tale about a man's destroyed psyche as he supposedly fights to maintain the fabric of reality and prevent the monsters on the other side from breaking through. In the final story, "A Very Tight Place," King explores the idea of what would happen if one were in a Port-A-Potty that got tipped over on the door side, trapping the person within.

Just After Sunset is not one of Stephen King's best short story collections, for some of the stories just try to hard, or aren't that good, and yet there are some, like "Willa," "N.," and "Mute," that fire the imagination and leave the reader wanting more.

Find more reviews, as well as a selection of my writing, and a link to the book review podcast BookBanter at [...]
★ ★ ★ ★ ☆
sabrina mercier ullhorn
Well I just finished reading "Just After Sunset" by Stephen King on a scale of 1-10 I would give the book a 7. It received a 7 because not all the stories were good. Some of them seemed like they have been done before by Stephen with a few changes.

I gave it 4 stars because of the quality of the stories I did like.
"Stationary Bike" was a very good story. I was really engrossed into what would happen down that on that road through those woods!
"N." was another story that kept me enthralled. N's story was really creepy and had me thinking about the "line" between dimensions, and if such a thing was possible.
"The Cat From Hell" wasn't a long story but I really got into it because the cat seemed really spooky and I wanted to know what he was capable of.
"A Very Tight Place" is another favorite of mine. This guy was in a really gross and scary situation.
All in all the book was not bad but I think Stephen could a put more solid stories in it to make it into a 5 star book.
★ ★ ★ ★ ★
patrick van der leer
A great diverse set of tales. King has a way of making me laugh like no other author. If he thinks it, he types it. I can just picture Tabitha shaking her head at times and saying, "Oh, whatever." They say you can't pick your neighbors, wish I could.

My favorite, the novella simply called N. (now there's a mystery for you).

Note: All stories in this collection, with the exception of N., have been published previously in different magazines and publications (Playboy, Esquire, etc). So glad they were grouped together, giving me a chance to read and enjoy.
★ ★ ★ ★ ☆
poppy
STEPHEN KING - JUST AFTER SUNSET

This book is a collection of short stories that Stephen King had published here and there in recent years. They all represent a similar strain of inspiration as well as an extremely good story telling technique. The book is entertaining and revealing. It reveals the age of the author. In these stories some dominant themes and elements are definitely becoming obsessive by the frequency of their presence. First of all people who have died and are captured after their death, even those who died on 9/11 in the Twin Towers. But death is also present in many other stories, old people dying and dying with a heavy mention of their smell, the smell of decaying cum farting cum urine and cum various medications coming along with old age. He even has one who finally shoots himself, but in this case the situation is more complex than just plain bankruptcy, divorce and cancer. That recurring theme is not gratuitous. I just wonder though if the audience is old people. I think it is younger people who have seen their older ones in their families die, and it is true today that more and more people in the two if not three younger generations behind the dying one have been able to witness the slow death of their older ones, because today we do all we can to make that death slow, and maybe painless. This theme creates a certain morbidity that is targeted in the audience: the morbidity of enjoying the spectacle of the death of an old person, of the death of any person. Another recurring theme in Stephen King's latest books, not only this one, is the very dark and bleak vision of Florida that Stephen King depicts and once again morbidly enjoys and makes us enjoy, that Florida of ruffians, of totally inhuman persons, and of an extremely high proportion of pensioners, but not the poor ones, rather the rich type. Is Stephen King producing a fantastic version of "The Experts, Miami"? That too has to do with Stephen King moving to Florida in his own old age. This obsession with his own situation is new for Stephen King. He had not used us to delving into his own experience, direct experience, even referential experience. He had used us to leading us into totally imaginative worlds. That explains why the book can be seen as of a lower content, lower intensity than previous books, even collections of short stories. Even the short story "Ayana" presents the strange events as being a miracle, and that is not typical of Stephen King. He was and had always been, up to this short story strongly critical of religion and religious dependence. The mention of a miracle does not add anything to the fantastic dimension. It makes it in the style of Anne Rice and her quite common use of good and bad angels, when it is not good and bad vampires or witches. All that to say that the story telling technique is perfect and fascinating at times, but the particular morbidity centered on old people is humdrum and also very easy. The final story is gross, too gross to be true, to improbable to be even thinkable. The technique makes it a good story but the theme and the semantic content makes it a poor story, bad taste and too rough to be even attractive.

Dr Jacques COULARDEAU, University Paris 1 Panthéon Sorbonne, University Versailles Saint Quentin en Yvelines, CEGID
★ ★ ★ ☆ ☆
ana alongi
Just After Sunset is a relatively harmless but unimpressive collection of short stories from the author who needs no introduction, Stephen King. There are, of course, thirteen stories here, with a foreword and an appendix containing notes about King's inspiration for each story and the inspiration for the book in general (his love for short fiction was rejuvenated when editing a collection of them). Of those thirteen, only one struck me as essential reading: "Rest Stop." This is the story of an author driving on a lonely road late at night, pondering the nature of his other personality (that of the pen name under which he writes), when he encounters a very real case of abuse at the titular rest stop and must decide how to (or even whether he should) intervene.

It's not a new theme for King, the duality of the author, but what it lacks in originality (and I feel it's still a pretty original and illuminating story) it makes up for in energy. All of the other stories, except for "The Cat from Hell," which was published in the late seventies, suffer from a kind of lethargy and weight that keeps them from gaining any sort of momentum. "Willa", about a group of people stranded at a train station who gradually realize they don't know how they got there, is interesting, but doesn't really do anything new. "The Gingerbread Girl" is VERY reminiscent of Dean Koontz's Intensity: woman running from troubled past is forced to take action when threatened by a serial killer. The protagonist finds herself bound to a chair, just like the girl in Intensity, and escapes in EXACTLY the same manner. I doubt King was consciously ripping off Koontz, but if you've read Intensity there's absolutely no reason to read "The Gingerbread Girl" as well. (This one also contains a completely gratuitous snipe directed at The Memory Keeper's Daughter. Now, I've read The Memory Keeper's Daughter and didn't care for it much, but King's recent habit of taking jabs at successful books is not only completely inappropriate, but downright distracting. Stay focused, Steve!)

I think there are two other stories which bear mentioning. "Graduation Afternoon" is a short, not-so-sweet slice of life about a troubled girl thinking troubled thoughts. I cared not a whit for her or anyone else, but there's a nifty out-of-nowhere ending that ought to feel like a cheat but doesn't, if only because the whole thing wraps itself up in less than ten pages. "The New York Times at Special Bargain Rates" is yet another meditation on the effects of death as a woman receives a phone call from her recently deceased husband. This is a half-realized story at best--it's eerie without being frightening, sweet without being truly moving, thoughtful but lacking true depth. It's just engaging enough for its short page count.

The feeling I had when reading Just After Sunset is that there's nothing new here. It's all been done before, and done better, often by King himself. Still, it's a worthwhile read, if only for "Rest Stop" and a smattering of good ideas that never quite reach their potential.
★ ★ ★ ★ ☆
karen garrett
Stephen King seemingly finds inspiration in the most mundane places. In his most recent book of short stories, Just After Sunset, he treats us to some of that inspiration. After sharing thirteen (any significance there?) short stories, King treats us to a section of notes providing insight into his inspirations for each of his stories. The notes demonstrate that maybe King isn't that different from any of us, in spite of his ability to frame his observations into spine-tingling stories.

Stephen King has always been an easy read for me. His stories keep me turning pages to find out what happens next. He also has a way of timing his stories to give you indications up front where he is going, while revealing just enough as he strings you along to make you aware of what it coming next. As he guides you through his stories, you feel as though his ideas are your own, allowing you to become involved in every heart-pumping detail. Just After Sunset continues this trend.

The thirteen stories in Just After Sunset vary in length as well as quality. I found myself engrossed in a couple of the stories, amused by a few and simply suffering through one of them. The context that King provides in his notes adds some interesting insight into the stories that allows for a bit of reflection, too. At 539 pages, this 2008 book of short stories is not necessarily a quick read, but it feels quick. That is because it was hard to put down.

With fifty books under his belt, Stephen King hardly needs to keep writing. I don't think he does it for us (his fans). In this book, King appears to be gnawing at his own bone. His compilation appears to be an endeavor that he enjoyed undertaking. He shares that undertaking with his loyal fans, and we (I) welcome it. It is a decent book that has an abundance of enjoyable short stories, in spite of a couple snoozers. If you enjoy King's style, this book will not disappoint. Four stars.
★ ★ ★ ★ ★
marita
Simply Outstanding! I would say that is my opinion of Mr. Kings newest collection of stories. I could not put this collection down. If you have enjoyed his other short story collections this effort will not let you down AT ALL. Some of my favs were:

Willa (A look at what might happen after we die)

Stationary Bike (A definate thrill ride for acid takers and non acid takers alike)

Graduation Afternoon (My favorite of all is a small glimpse at the moment a nuclear bomb is dropped on N.Y. -Go Sox- just don't look right into the blast)

N. (Just plain spooky)

While I enjoyed them all, these particular stories stood out among the rest. I feel with Just After Sunset, Mr. King has brought the entertainment value of his work back to the reading chair for us. Please don't forget to read his introduction and the Sunset Notes at the end of the collection for more tasty bits of King. Very Very well done Mr. King!
★ ★ ★ ★ ☆
saaman
What's not to love about Stephen King's ability to tell a great story with flare, care, and skill? Horror fan or not, he creates characters we can appreciate, like, and/or identify with. Most of these stories grabbed me by the mind and gut, and even the heart at times. "Gingerbread Girl" was a heart-pounding race. "N." was near perfection...totally engrossing. A few of these tales felt more like first drafts, or "fillers." But that wouldn't stop me from recommending this collection.
★ ★ ☆ ☆ ☆
emperador spock
"Just After Sunset" is a collection of short stories by Stephen King, ranging from the bad guys being a simple killer/woman abuser to a mysterious force in the woods. In short, some of these stories are interesting to read, but a lot of them, in my opinion, are a bit dry and oddly dated. For example, some of the stories are stated to take place as immediate as May of 2008 (amazing, seeing this book was published in November 2008). Others, however, are definitely set around the time of 9/11 (2001-2002) and have the aura of terrorism fears imbedded in them (one in particular where a nuclear bomb is detonated over New York City). Between those two time periods, there does not seem to be much. This gives me the distinct impression that King has been writing short stories on the side all along and his agent one day thought "Hey, let's throw the 'x' best into a book and sell it to make some bucks". Personally, the 9/11 stories were not very scary and, in fact, I felt sick reading them because of the people I know who were personally affected by it. I knew that one day someone would write horror fiction surrounding that event, but it doesn't make it a good read.

On another note, like most of King's latest works, the stories tend to be suspense builders that only flop at the end. I had a hard time enjoying them after the first few knowing that the end-result would be kind of 'meh'.

King fans and some new readers who prefer short stories over novels may find this work to be interesting. For most other seasoned readers, myself including, I'm guessing this work would be a disappointment. In the end, I finished all but two of the stories because I simply got bored. I would suggest any readers on the 'line' to explore other books to buy and save this one for a library rental.
★ ★ ★ ★ ★
daniel dawer
One of the reasons I liked this so much was because of the short story format. Large novels are not my thing because they take so long to read. Not every story was excellent in this one, but I only remember one or two that weren't well worth the effort (if you can say that about any of them). My only real complaint was that he left you hanging at the end of one of the very good ones...I didn't want it to end!

What's interesting about King, and maybe good fiction in general, is that he sometimes starts out slow but he ALWAYS rewards in the end. At some point what seems like a normal event will take a turn and grab you with something strange or dramatic. You just have to wait for it.

Another thing I liked about this book was how the short story format gave different aspects and methods of King's writing all in one place. You didn't have to read one whole book with one large plot...instead you got to see one with mystery, then one with something spiritual...one with a slow mysterious start and then one with a boring start and a hook in the middle. Etc.

I did not know what to expect and was not optimistic (not being a fan of fiction). But I was very impressed with this one and may tackle one of his large novels at some point.

If you like short stories this is a good one from one of the best authors around.
★ ★ ★ ☆ ☆
julia stone
I have listened to the audio cd of this book.

WHAT I DIDN'T LIKE ABOUT THIS BOOK:
The stories themselves are just .. eh. Okay. I found myself getting a little bored listening to each one. I wasn't expecting horror. Just a story that would really make me hold my breath waiting to find out what was going to happen next. And by the end of each one of these, I almost couldn't have cared less what happened to the characters. I finished them because I hate to feel like a quitter, giving up on a story before it's done. However, I kind of already knew ..the ending of each story was going to be an unimaginative, disappointing let down. This seems to be Mr. King's trademark. Start off with a fairly promising story premise, get 3/4 of the way through it, and then realize he didn't know how to end it (i.e.,"IT" ). In my opinion, letting a story end with a whimper instead of a bang, under the guise of letting the "gentle reader (and, by the way ...GOD, I hate the over-use that phrase in Mr. King's long-winded and narcissistic monologues at the beginnings and ENDs of these audio CD's - are they absolutely necessary ?? - I swear they go on for like 45 minutes !! ) but I digress...) finish the story in his/her own imagination, is just plain lazy writing.

WHAT I LIKED BEST ABOUT THIS AUDIO BOOK:
Two of the readers, George Guidall and Ron McClarty, are my favorites. They really made the last couple of stories more interesting and listenable, than they really kind of were. Although I got a little start when Ron McClarty used the EXACT SAME VOICE that he used for George in the Richard Bachman, Blaze audiobook, to characterize Tim Grunwald. It was a little spooky, because I had just finished listening to Blaze. :) But also kind of nice. He has a very good voice for reading aloud.

The story liked best of this set: The Gingerbread Girl

To quote Bag of Bones: to be honest, it's all kind of starting to taste like beans! LOL I would rather wait 2 years for a good story, then see the market glutted every six months with half-hearted efforts like these.
★ ★ ★ ☆ ☆
yoshi
I've always said Stephen King's best work is his short stories, so I was unpleasantly disappointed in Just After Sunset, a work which surpasses 1993's hit or miss Nightmares and Dreamscapes to rank as his weakest collection. It says a lot about how King's powers have dulled through the years when I point out that the best story in Just After Sunset is one (The Cat From Hell) he wrote more than thirty years ago. Graduation Afternoon was another of this anthology's saving graces but truthfully as I waded, crawled, rushed and plodded through one insipid tale after another, from the barely comprehensible Ayana, to the boring Mute, to the predictable N, I felt sadness that either I have changed so much from who I was back in the day when I was late to school so I could get my reserved copy of Nightmares and Dreamscapes as the bookstore opened at 9:00 AM, or King himself has simply lost the spark he used to have when he could keep me up half the night delightfully poring over anything he published. As I read The Cat From Hell I was on the edge of my seat, pumped to find out what was going to happen next. Conversely, I couldn't have cared less about the outcome of almost any other (more recently written) story in this book. A Stephen King book is a Stephen King book, so I'm giving it three stars, but how nice it would have been to report that I spent a weekend absolutely in love with everything I read in a five-star bit of escapism.
★ ★ ★ ☆ ☆
ga lle
As a long time fan of King's writing, I was pumped to hear about his latest collection of short stories. I'll often pick up "Night Shift" or "Nightmares and Dreamscapes" and go to a random story just to re-read a quick King tale.

While "Just After Sunset" seems a little hit or miss, the collection overall is vintage Stephen King. Fans are sure to find something in this collection of 13 tales to enjoy. I've read a couple of the tales presented here earlier; "The Cat From Hell" which most folks will remember as one of the tales told in "Tales From the Darkside: The Movie" is vastly different than the filmed version, but still nasty fun. "The Gingerbread Girl" was first published in ("Rolling Stone" (I think?...it might have been in "Entertainment Weekly"?) magazine form a few years ago, and it's nice to finally own this one in book form.

The real reason to pick up this collection is for the story of "N.". It's a suspense-filled tale that will stay with you long after you've turned the final page. The imagery if fantastic, and horrific...as only King can pull off. I'm not into spoilers, so I don't feel I should elaborate, but if you prefer a slow build, tension laced tale, then this will be the highlight of the collection.

I'm so glad King is still so prolific in his "retirement", and hopefully, he hasn't drained the well where these short stories dwell, I can't wait for another collection to hit the shelves.
★ ★ ★ ☆ ☆
clara hochstetler
Somehow I expected more from Stephen King's Just After Sunset, a collection of shorts, with King writing as if he is singlehandedly trying to save the traditional short story. (Many writers now are penning flash fiction, rather than a full-fledged short, whatever that may be).

Though not as compelling as his earlier short story anthologies (Four Seasons, Four Past Midnight, Skeleton Crew), some of the stories have the unique twist King is so noted for. On the other hand, some of the stories read like they were works King merely dusted off and slapped between the covers as filler material. That being said, King's filler material is better than most people's best efforts.
★ ★ ★ ★ ☆
lynn jenkins
Similar to the previous "Night Shift" and "Skeleton Crew" titles, this book compiles 13 Stephen King short stories, most of which have appeared in magazines like Esquire, Playboy and The New Yorker. The one new story is the longest (and best) of this book: "N.", which features horrors more psychological than physical. The most terrifying scene appears in "Graduation Afternoon", witnessed from afar at an outdoor Connecticut high school graduation party. The narrator of "The Things They Left Behind" is haunted by possessions of his late co-workers who died in the World Trade Center. Both "The Gingerbread Girl" and "A Very Tight Place" are suspenseful tales of murder attempts. King offers additional thoughts on these thirteen stories in the concluding seven-page segment that is dated March 8, 2008.
★ ★ ★ ★ ☆
gina duval
On September 11, 2001, a little voice inside Scott Staley's head told him it would be a good idea to call in sick at his job at Light and Bell Insurance on the 110th floor of the World Trade Center, and enjoy a day in Central Park. A few hours later, all of Scott's coworkers were dead. For the next several months, Scott cannot escape his feelings of survivor's guilt, and is disturbed to find that every shrink in town is booked solid.

Almost a year after the terrible event, the objects begin to show up in Scott's apartment: a conk shell, a whoopee cushion, a cheap pair of joke sunglasses, a baseball bat, and a steel penny encased in a cube of lucite. The items do not belong in his apartment, but Scott recognizes them immediately. They are trinkets that belonged to his now-dead coworkers, mementos that they displayed on their desks, things that were important to them. They are the things they left behind.

Plagued once again by memories of the people he will never see again, Scott tries to get rid of the objects by putting them in a trash dumpster. By the time he gets back up to his apartment, all of the items have returned. Scott finally confides in one of his neighbors, Paula Robeson. Paula does not believe his story, but she offers to take one of the items and lock it in her safe to ease his mind. After three long days and nights, during which Paula witnesses the horrors of the 110th floor, Paula brings the item back and says she never wants to see Scott again.

But Paula has given him an idea. Maybe he does need to give the items to someone, it just has to be the right someone.

The Things They Left Behind has become one of my very favorite Stephen King short stories. Stephen King handled a delicate subject with a grace and compassion that is very unlike his usual style. This story was originally published in 2003 in an anthology called Terror's Echo. It is also now available in Stephen King's most recent collection of short stories, titled Just After Sunset, published in 2008.

On the whole, Just After Sunset is, in my opinion, Stephen King's worst collection of short fiction, Nevertheless, there are two stories in the collection that shine out, like diamonds in the rough. The Things They Left Behind is one of these; the other is a story called Willa, which is a truly haunting tale about some cross-country train passengers who have been waiting a very long time to reach their destination.

Although I wasn't impressed with most of King's stories this time, Just After Sunset does showcase some exceptional narrating talent. I had never heard of Ben Shenkman before listening to The Things They Left Behind, but I quickly began to appreciate his narrating talent.

Ben Shenkman has had roles in movies such as Eraser, and The Seige, and more recently in the films Must Love dogs, and Just Like Heaven. He has also had roles in the television series Law and Order, and Grey's Anatomy, and will be co-starring in the upcoming sitcom The Paul Reiser Show, which is expected to be a late season replacement for the 2010-2011 fall season on NBC.

The Things They Left Behind is really a beautifully written story. It is about remembering and honoring those who have gone before us, and preserving their memories in a respectful fashion. This collection of short stories is worth listening to just for that one alone.

COMPLETE LISTING FROM "JUST AFTER SUNSET":

Willa, narrated by Holter Graham
The Gingerbread Girl, narrated by Mare Winningham
Harvey's Dream, narrated by Stephen King
Rest Stop, narrated by Dennis O'Hare
Stationary Bike, narrated by Ron McLarty
Graduation Afternoon, narrated by Jill Eikenberry
The Things They Left Behind, narrated by Ben Shenkman
N, narrated by Holter Graham, Denis O'Hare, Ben Shenkman, and Karen Ziemba
The New York Times at Special Discount Rates, narrated by Jill Eikenberry
Mute, narrated by Skipp Sudduth
The Cat From Hell, narrated by Holter Graham
Ayana, narrated by George Guidall
A Very Tight Place, narrated by Ron McLarty
★ ★ ★ ☆ ☆
eilish hawes fraser
Perhaps it's not fair to comment before finishing the book but after reading seven stories I feel entitled to throw out a thought or two. It seems that most of the tales in this compilation are not so much stories as musings set down on paper. Mr King admits in the comments section that some of them are dreams that he'd had. Well heck, we've all had some fascinating (to us) dreams but without a "Name" no one would be willing to pay to read about them. At times I found myself thinking "Hmmm yeah, what if this DID happen?" and kind of continued that story in my own mind (again not getting paid for it) so I can't say the stories are without interest.
If you get into this book without expecting "Skeleton Crew" or "The Stand" you may enjoy it...moderately.
★ ★ ★ ★ ★
james hansen
I have never read one of Mr. King's works because they are so scary, so I'd thought I would start here. They were not all that scary; in fact, they reminded me of the old "Twilight" series from the early 60's-I bet King was a fan.
I liked his writing style: the main character talks like he or she is your closest friend.
Of all the stories, "New York Times at a Special Bargain Price", was my favorite. Many loved ones die amidst unanswered questions, so it was sweet!!
And I would read other works from this author.
I am the author of
Dreams in August: Life, Love, and Cerebellar Ataxia
and
Summer Born: A Life With Cerebellar Ataxia
.
★ ★ ★ ★ ☆
gilberto
. . . King displays his love for the short story. He's written some classic novels, some even a thousand pages or more, huge bricks that take many, many hours to reaad. But he's also produced nearly 100 short stories, and each collection (especially this one) you can tell that he has a blast writing them. I know I'm not the only one who hopes that before King calls it quits he releases one more collection to top of his already solid collections of short stories. When, two weeks ago I decided to go on a short story spree, I was delighted to have saved (not directly though) this collection for a time when I needed a break from novels. Though this isn't the best of the collections I read through recently, there is only one man who can tell a story and make it seem like your not even reading. Just the way he throws in little things here and there--a funny character name or saying, a tiny detail that other authors might pass up--make his writing so readable.

The book starts off with Willa, and is a great sign of things to come. (In the introduction, King admits this isn't the best story in the book, though I found it to be among my favorites.) The story starts off with King's excellent dialogue, and is a little blurry at first, coming clear just as the reader is pulled in all the way.
The book ends with A Very Tight Place, and though it's not really a horror story (no supernatural at all), the circumstances are horrific. A certain scene as you near the ending had me remembering perhaps the greatest movie adaptation from one of King's stories--The ShawShank Redemption

In the middle of these two tales, there's a bit of everything. There's some of King's classic mounting horror (Stationary Bike), also a sad post-Septemeber 11th tale (The Things They Left Behind, which was actually my least favorite for some reason) a couple longer tales (N and The Gingerbread girl--which is actually a suspense story), a few short but sweet stories (Graduation Afternoon, Harvey's Dream, and The Ny Times at Special Bargain Rates), and one with a premise that only King could pull off successfully (The Cat From Hell, a great story).
Finally, there is Ayanna and Mute, which were my two personal favorite stories. I love the writing of Mute, the way the narrative is split into two different tones, and the emotional sweetness of Ayanna was excellent.

If you've read and enjoyed King's other short story collections, then Just After Sunset oughtta please you. Not as strong as Skeleton Crew or Nightmares and Dreamscapes in my opinion, but certainly still worth the money.
★ ★ ☆ ☆ ☆
dan vader
If you're looking for stories along the lines of his original shorts, such as Skeleton Crew and Night Shift, forget it. In this series of shorts, he seems to have a dream of being the "Classic American Traditionalist". He falls short as I believe this is not his calling. All-be-it I bought this book, in hardback as only a true fan will, I am rather disappointed. As a true King fan, I do not wait for the paperback, or the waiting list at the public library. I must have the first date released hard cover. The first story drew me in, but the ending left much to be desired. Not his usual ending flourish or turns and twists... The second story, The Gingerbread Girl had such a long and drawn out beach run, I found myself unable to focus and becoming bored.. highly temped to skip entire paragraphs.
It's a KING book and you know you'll buy it, but don't hold your breath.
This pales, ghostly white, in comparison with Everything's Eventual, the last collection. This doesn't touch Skeleton Crew, which you know you could pull off your shelf, dust off, and stay up til 3:40 am with a bag of Lay's Salt and Vinegar potato chips, and read all over again. Skeleton Crew brings that warm nastalgia feeling of a true King book. This is like walking through a quagmire to get to the ocean. You know you must buy it, read it, and sit rocking in the corner until his next work is published.
★ ★ ★ ☆ ☆
laisi corsani
I'm only listening to the first story now, but I'll say the reader is not good. He goes from quiet narration to loud character voices, and drops off in the end of his sentences. I'm in the car and we can't find a volume that we can leave it on. The story is okay, though.
★ ★ ★ ★ ★
george eleftheriou
I finished this book over the weekend and I have to say I was very pleased with it. In the forward to this book Stephen King described how he read a lot of short stories to get a feel for the form again before sitting down and penning a few of his own. That homework pays off. King's writing is very mature and he writes a tale as if he's telling it to you personally. I've read all of King's published works, and although this does not rank up there with his best stuff, it is definitely worth reading, and I'm sure seasoned Constant Readers as well as newcomers will enjoy it. The two real highlights for me in this collection were 'N' and 'The Things They Left Behind', but the entire book is great. 5 stars and thanks Mr. King for another great read.
★ ★ ★ ★ ☆
desir e
Stephen King has often said the short story is a lost art form. That being said he (for me) is a master of the quick nugget. There are some amazing stories in this book, and there are some not so great ones. I think that can also be said of all his short story collections,
Nightmares & Dreamscapes
being my favorite. If you don't like a story, skip it and no harm done.
To those that aren't constant readers you can't go wrong with this collection as you will invariably find something that sticks with you long after and lets be honest, who doesn't like a story you can start and finish in a single sitting.
★ ★ ★ ★ ☆
lizziev
At this point, King has five anthologies: Night Shift, Skeleton Crew, Nightmares and Dreamscapes, Everything's Eventual and this one here - Just After Sunset. He also released Four Past Midnight and Different Seasons, two more books with multiple stories. Just After Sunset is, in my humble opinion, the weakest of the bunch. Having said that - the book is great. Of course it is. It's a Stephen King book.
James Roy Daley
Best New Zombie Tales, Vol. 1
Best New Zombie Tales (Vol. 2)
Classic Vampire Tales (Vol. One)
Best New Vampire Tales (Vol.1)
Terror Town
13 Drops of Blood
The Dead Parade
Husk
★ ★ ★ ★ ☆
christy white
I've been an avid Stephen King reader for years, yet this will be completely impartial. I didn't think this even close to his short story abilities. I either liked some a great deal or not much at all. Hit or miss, if you will.

The good ones are quite descriptive and come together well in typical King fashion. Others end seemingly without a fitting conclusion. They sort of just stop. A couple are so short, the story seems to end before anything begins to really develop.

The stories each run the gamut and no two are alike. Not my favorite, but still worth a read. A plus if you pick up a used copy in good condition
★ ★ ★ ★ ☆
rick theule
Stephen King shows again that he is adept at the short story form with this collection. His stories explore territory familiar to King fans: premonition, the afterlife, the supernatural, and conflict with evil. King's skill shines in most of the stories, but there is a distinct feeling that he struggled with a few of them. His stories have a strong appeal for me when I can relate to the situations and characters, and when the action is plausible. I had no trouble enjoying the characters -- they are well rounded and well written. Most of the situations are also well planned. However, the action seems contrived in a few of the stories. When, as a reader, I begin to question why a character takes an action - an action that doesn't make sense given the situation - I begin to feel that the author is trying too hard to bring the story together. In particular, some of the actions in "Willa", "The Gingerbread Girl", "Ayana", and "The Cat From Hell" give me this impression.

On the other hand, King is in fine form in the other stories. "N." is a very engaging tale that combines an examination of obsessive-compulsive disorder (a mental demon to be sure) with a demon of an entirely different sort. If H. P. Lovecraft was a modern-day author and psychologist, this would have been his finest work. And "A Very Tight Spot" will have you hooked from the first paragraph. It is a yarn that will have you grossed out, but completely drawn in.

Overall, Just After Sunset is a read worth the time and money. I'm pleased to see Stephen King is still in the short story business, and I'm looking forward to reading more of his new work.
★ ★ ★ ★ ☆
sommer r
Stephen is King. He's still got it-- it being a fertile imagination. Maybe a few of the stories in this collection are building up to a half-hearted climax (e.g. 'Harvey's Dream', 'Ayana'), but there are others, compelling as all get-out.

The two stories that stand out to me are 'N.' and 'A Very Tight Place', the former derivative but well-executed; the latter hilarious as anything you'd find in a Tom Sharpe novel (Sharpe is my touchstone for humour). Dude trapped in a fallen Porta-Potty? Yes, please!

Enjoyable. Liked it more than I expected.
★ ★ ★ ★ ★
cameron perry
Although I have never been an advocate of the view that Stephen King was losing his touch, this collection seems to offer a version of King with so much energy and creativity that some of his more recent works pale in comparison. It is an intense and generous sampler of short fiction that truly shows King at his best, whether you consider his best to be his horror or his more mainstream work.

"Willa," which provides a quiet, understated opener to the collection, is suspenseful, eerie, and creative. It also, in my opinion, offers a rather unique solution to what I will admit is one of King's problems: crafting realistic modern dialogue for his younger characters. (A problems that he seems to have largely eliminated in this collection, by the way, with the exception of his creative use of it here.) "Harvey's Dream" is also quiet. I found it far more unsettling than "Willa," however, as its depiction of ordinary marital unhappiness--already frightening, given its monotony and barely suppressed hatred--slowly evolves into a sharp, ice-pick intrusion of unfortunate foresight. "Graduation Afternoon" features a similar kind of transition from ordinary unhappiness to the outright horrific.

"The Gingerbread Girl" is one of the best stories in the collection. King shows a deft touch with Emily's characterization while still writing at a white-hot pace and bringing this particular reader to the edge of her seat. He takes enough time to build up Em's past and her attempts to outrun it before starting the clock with the arrival of the zealously psychotic Pickering, one of the best and most frightening villains in all of King's short fiction. Another standout is "N.," a Lovecraftian story of OCD and the outside dimensions, which, given its portrayal of the eroding veil of sanity between us and a massive, incomprehensible evil, will probably have you organizing your things into circles (just to be on the safe side). There's also the very short "New York Times at Special Bargain Rates," which artfully blends disaster, afterlife, and premonition (three of the collection's major themes) in just a few pages to produce a quiet ghost story that doubles as a tearjerker.

"Mute" is marred by the distracting eccentricity of the wife's crime (pulled from real life) and "Ayana," though a rare unsentimental exploration of miracles, is lackluster, as is "Rest Stop."

"Stationary Bike" will probably be a divisive story. In my opinion, it's best going into this not thinking of it as a horror story, and simply enjoying the ride (no pun intended) as Sifkitz's exercise efforts begin to extend into the unnatural. And the ending, whatever its faults in terms of resolution of suspense, is a valuable lesson in terms of dieting. "The Things They Left Behind," with which it share a similar tone, explores the aftermath of 9/11 without the slightest hint of exploitation. It's also an interesting story about survivor's guilt and how grief latches onto possessions.

Lastly (in the order of this review, that is, not in the order of the collection), there are the more gruesome entries of "The Cat from Hell" and "A Very Tight Place." These are probably the best recent examples of what is often called (tongue-in-cheek) "Klassic King," and one actually is: "The Cat from Hell" dates back to the eighties and was often anthologized but never collected by King himself. It balances the grotesque with the vaguely ridiculous so well that, at the ending, you're torn between screaming or laughing as a cat gains a particular type of revenge upon a hitman and, presumably, his animal-testing employer. "A Very Tight Place" is better and even more disgusting, and it's best not to eat immediately before reading it, as it features some very detailed descriptions of what it might be like to be trapped in an overturned Port-O-San. Like "The Gingerbread Girl," this features some almost unbelievable suspense and a likable, emotionally beleaguered protagonist in a horrific situation it's impossible not to imagine, but this is slightly marred by a particularly unsatisfying ending and some laughable dialogue from the villain.

I've described some problems with some of these stories, so why five stars instead of four? Easy. When these stories work, they're really firing on all cylinders: involving, frightening, and impossible to stop reading. If you like King, you can't pass this up; if you haven't liked him before, this might be a good place to start. Definitely worth the money and any sleepless nights that may result.
★ ★ ★ ☆ ☆
hayley mccarron
Stephen King says that after he leaped at the opportunity to edit the 2007 Best American Short Stories, he became energized by the shorter forms of fiction. The product of this energy is a collection titled Just After Sunset. These thirteen short stories are imaginative, creative, sometimes predictable, and consistently satisfying. King excels at those big fat books that keep building intensity, and add more and more levels of description, character development and thrills. Within the constraints of the short stories, King uses the same level of description that makes each scene vivid, maintains a pacing that thrills, and provides enough character development to makes these individuals real. One of the stories in the collection was first written thirty years ago, and most of the others have been published in mainstream magazines in recent years. The one-a-day plan to read this collection provides almost two weeks of reading pleasure, with enough chill to thrill, but not so much creepiness that you will lose sleep.

Rating: Three-star (Recommended)
★ ★ ★ ★ ★
lauren summers
This book will be tie well spend if you enjoy Stephen King in general, and especially if you enjoy his short stories. It compares favorably with other solid collections, like Nightshift and Nightmares and Dreamscapes.

Highlights are "N" a story of obsessive-compulsive disorder with a sharp supernatural twist, and "A Very tight Place", the story of a man in a seemingly inescapable trap. Several others of the 13 stories will leave a strong impression on you. A few a throwaways, but enjoyable all the same.

I listened to Just After Sunset on unabridged audio CD, narrated by a collection of actors including the author. The narration is solid and enjoyable.
★ ★ ☆ ☆ ☆
orquidea tropical
I've read a lot of Stephen King's works, mostly when I was in high school. His earlier works were able to scare the bejeepers out of me (hello, "Survivor Type"!). I've always felt that King was most comfortable when writing short stories, and the previous collections I have come to reread over and over, savoring the feelings they invoke.

Stephen King has truly become a master craftsman with regard to the technical aspects of telling stories, which is what makes it all the more painful to report that his most recent collection just...isn't...very...good.
Don't get me wrong, the stories are all very well executed from a technical perspective.

They just aren't particularly engaging.

I started to get worried when I had figured out what was going on about fifteen paragraphs into the first story, and by the time I got through "Stationary Bike" I was seriously considering just stopping reading and returning the book to the library.

I will say that "Graduation Afternoon" got me thinking that all might not be lost - despite the fact that it seemed that the threat wasn't all that threatening anymore; it really would have chilled me had it been written during the Cold War.

And then I read "N.," which read like Cthulhu-fanfic. BAD Cthulhu-fanfic at that.

As I was finishing the book up, I realized that I liked "A Very Tight Place" a lot more when it was called "The Ledge" and appeared in Night Shift.

I guess my biggest problems were the realization that nothing really bad was going to happen to the main characters of stories like "The Gingerbread Girl," "Stationary Bike" and the previously mentioned "A Very Tight Place," because King doesn't seem capable of really putting it to his "good" characters anymore. They all ride off happy into the sunset, never REALLY experiencing the horrors that could have befallen them.

I stopped reading King's novels some time ago because they just weren't able to deliver the sorts of punch I had come to expect from him; it saddens me to think that his short stories may now have suffered the same fate.
★ ★ ★ ★ ☆
shelly jain
Short stories are great and when they are written by King they are even better!!

It took me no time at all to read the stories in Just After Sunset and in the end I wanted still more.

Occasionally King freaks me out only because of the timing of things...case in point is only a week ago my wife and I were discussing OCD and the havoc it must play in a family's life and what happens only 3 days later? I'm reading "N." and wondering where did that come from!

I almost always recommend King to people wanting an easy read because while the storylines can be ragged and twisted the writing is fluid and thought provoking.
★ ★ ★ ★ ☆
john dinh
Dear Uncle Stevie,

I just finished your latest collection of short stories, "Just After Sunset." It was about as good a collection of short stories as I can ever remember reading...not a stinker in the bunch. I don't think your regular readers will be disappointed.

There is a little something for everybody who has ever been a fan of "The Twilight Zone" or "CBS Radio Mystery Theater." There's a story about dead people realizing they are dead, a story about a dead husband making a cell phone call to his wife, a story in which a person finds that his OCD tendencies really are holding the fabric of the world together, stories about how getting in shape can save your life or almost kill you, and a few stories about revenge.

There are also two stories about worst fears of a sort. One is a haunting nightmare of a story about discovering a child's death. The other is everybody's worst fear: finding yourself locked in the "basement" of a port-a-pottie. Okay, Uncle Stevie, maybe that one does qualify as a stinker. It sure grossed me out and gave me a few chuckles.

The story about an Armageddon-like event in New York City, "Graduation Afternoon," may not be as mysterious as some of the other yarns, but I think it is a piece of short story genious.

I would say "Just After Sunset" is as close to batting a thousand as a short story collection can get. Thirteen stories and all thirteen are worth reading. I look forward to reading more of your crazy tales.
★ ★ ★ ★ ☆
melanie jackson
Stephen King is no stranger to the short story, but his novels probably get much more attention than his shorter works do. So it's not so unusual that in the Introduction to "Just After Sunset" he talks about how the short story form can be forgotten, and that it shouldn't be. Perhaps King is right. There a couple of good stories here. Obviously with a collection like this you're bound to find a bad egg or two, but at the very least, the majority of the stories here are good.

Speaking of how King writes how one can forget how to write a short story, it's odd that there are a few stories in here that were previously published. King has always done this with his short story collections, but it's hard not to notice the irony here. Nevertheless, the majority of them (almost all of them, actually) were written within the past year or two. So even if you managed to find these stories before, it's good to know that many of them are still quite fresh.

The collection begins with a story called "Willa." It isn't exactly a scary story, but there is some heart there. Over the years King has shown us that he can write horror and that he is capable of transcending the genre. "Willa" is a good example of a story that does so. It doesn't come off as a story that is meant to be scary. It's a good story to get the ball rolling, however, and is somewhat heartfelt. The next story, "The Gingerbread Girl," is a much better story, however. A suspense story that can begin to frighten readers.

This is one thing about JUST AFTER SUNSET that sort of gets your attention immediately. Many of the shorter stories in the book are not nearly as worthwhile as the longer ones. Stories such as "Harvey's Dream" and "Rest Stop" are short and sweet, but don't exactly leave readers satisfied. They are well written short stories, sure, but they don't really have the pull that some of the longer stories do because they're so short. Yet some of the longer stories such as "The Cat From Hell" and "Mute" are all around fun reads, filled with the kind of flair Stephen King is greatly known for.

And yet, there are other stories that can feel a bit ambiguous. "Ayana" is a very touching story, but leaves the reader with the feeling of dissonance. It is the prime example of a story that lifts off very well, but doesn't stay up in the air for long. At times King is a good enough writer to get by like this, but when you notice that a story doesn't really make too much sense, or that the ending doesn't really satisfy, you're well aware of it.

Many of the stories are still quite rewarding to say the least. "The Cat From Hell," which was previously published is but one example of a very fun read. But without a doubt the best story in the collection is "N" and it's good to know that it's published for the first time here. Of all the stories in JUST AFTER SUNSET, "N" is by far the scariest and most curious one. It was a story that was just impossible to put down once I began.

The only real unfortunate thing is that not all the stories will stand out as being good. As I mentioned, some of the shorter ones aren't really that memorable (but thankfully most of the stories aren't as short as "Rest Stop"), and some just don't have satisfying conclusions. They're all worth reading at least once, though, but they're not all necessarily stories you might find yourself picking up again. As I said before, however, this can't be helped with a collection of short stories. Simply put, not every story is a winner. Luckily there are more good stories than bad. And that's saying a lot when there are only 13 to choose from.

The book itself isn't really all that long. It comes in at just under 400 pages. And with most of the stories being no longer than 20 pages or so, it'll be easy to ration them out. They move at an extremely fast pace as well.

Also, as some have probably come to expect, the back of the book is filled with notes to understand how they were conceived and what King was aiming for. For some stories (such as "Ayana") the notes at the back are necessary to help readers understand the story (for example, King notes that for "Ayana" he wanted to write a story about questions and not about answers). Often, though, they just provide neat snippets of trivia for readers.

For King fans, Just After Sunset is a nice read to pass the time. It's a great book to keep on your nightstand when you need a quick fix before bedtime. But most all, the majority of stories packed within this collection are good stories.
★ ★ ★ ★ ☆
beverly kiefer
The thirteen stories in Stephen King's Just After Sunset confirm him as the master of the thriller and horror genres for this generation. These are not necessarily short stories; King likes enough room to maneuver around as he unveils his story. The reader is reminded once again what makes Stephen King a master; taking everyday situations and characters each of us encounter in our own lives and twisting them just enough awry to make the horror that ensues believable.

The stories range across a variety of situations. There is the man who takes up stationary bike riding to lose weight; nothing can go wrong there, can it? The psychiatrist who "catches" his patient's sick obsessions. A high school graduation party that will be remembered not for the occasion but for what went wrong that day with the world. A man haunted by survivor's guilt when he uncharacteristically skipped work and the date happened to be September 11th and his workplace an office in the Twin Towers. From these situations, King weaves stories that will remain in the reader's mind long after the book is closed.
★ ★ ★ ★ ☆
carl
As I've written elsewhere, the short story (or novella) is the perfect form for King, just enough room for readers to settle down and warm their hands on a good campfire tale.

'After Sunset' opens disappointingly with 'Willa'. From the beginning, this story unfolds in an etherial and rather romantic manner which reminded me of the weaker offerings from The Twilight Zone. The atmosphere is too dreamlike and predictable to accumulate any real vitality, never mind tension or spookiness. I presume the effect was deliberate, and I know some people love this kind of thing, but it didn't work for me. However, the collection contains eight other stories which are excellent, a few of which I would place amongst his very best. 'Graduation Afternoon' is one of these, a startlingly convincing horror story, but without so much as a whisper of the supernatural or a single spatter of blood (plenty of sound and fury though). Others stories I liked were:
Harvey's Dream
Rest Stop
The New York Times At Special Bargain Rates
A Very Tight Space
Mute
I believe that each of the above is resonant for different reasons. Interestingly, two of the most powerful, 'Harvey's Dream' and the one I mentioned, 'Graduation Afternoon', are also the most simple. There are images in these stories that will definitely stay with me. 'A Very Tight Space' is a good, non-supernatural revenge tale, blackly comic and with a pleasantly wicked ending. I also liked 'The Gingerbread Girl' and 'The Things They Left Behind'. Gingerbread was exciting and scary, right up to the part when the killer returned. Then, for me, it lost steam, and the showdown seemed far too artful and protracted (and the unlucky guy who came to the rescue of the heroin is weirdly superfluous, like an actor who steps onto the wrong stage and is forgotten as soon as he makes his exit).

There are good things in the other stories too, but some of the ideas are far too familiar, and had had better outings in previous novels or stories. I had assumed there was a Lovecraftian dimension in 'N.' though apparently it is based on the famous Arthur Machen story, 'The Great God Pan'. I enjoyed it (and the novel way it made use of OCD) but it just rattled on a bit too long for my liking. Also it is VERY hard to make creatures from another, evil dimension, really convincing, though Machen and his contemporary, Lovecraft, did sometimes manage this.

I enjoyed 'Stationary Bike' till I realised where it was going. King has used that 'possessed artist' thing at least once before (the awful 'Duma Key'). I thought the story better than that padded, overblown novel, but it still didn't quite get there. I would have liked less of the labored allegory (complete with metaphorical not-so-bad guys) and more strangeness; and the best kind of strangeness is both unexplained and very ordinary: not the fairytale wolves in 'Willa', but the beer can that appeared (in 'Stationary Bike') on a road that wasn't there, a road that was really just a mural in a guy's house. King is a great man for the telling detail, the loose thread that, if pulled, can unravel the partition dividing someone's everyday world from a waking nightmare. But sometimes it's far better not to yank that thread too hard; just a glimpse may be all we need.
★ ★ ★ ☆ ☆
tim principe
King explains in his notes at the back of the book, how he came to write this collection of stories. Some inspiration came from his wild and vivid dreams after going cold turkey from his anti depressant 'Doxepin' and other stories feature ideas on what may or may not happen when "...we shuffle off this mortal coil." I enjoyed his ideas for these oddly enough. I say oddly because I don't believe anything happens to us, yet find the imaginative theories and very human aspects of them interesting and realistic.

I can't put my finger on what seems to have changed from his other collections but I feel as if King has maybe grown up and gone from shock value and creepiness to reassuring and thought provoking. I like both styles, but my preference is for the terror value of his previous work.

My favourites are probably 'Mute' which is clever, and 'A Very Tight Place' in which King's descriptive talent really made this story.
★ ★ ★ ☆ ☆
naheda alkazemi
I'm a fan of Stephen King's work, and I'm particularly pleased that he is so devoted to the short story form. Some of his anthologies -- NIGHT SHIFT, SKELETON CREW, and EVERYTHING'S EVENTUAL -- are really first rate, some of the best speculative short stories you will ever read.

JUST AFTER SUNSET is a collection of his more modern work, and if you're not a big fan of King's novels of the past decade, you probably won't be a fan of this anthology either. A number of the stories in this book are pretty much an exercise in style with very little plot or payoff. The best example of this would be "Graduation Afternoon," a pointless effort with a silly tacked-on ending.

I liked about half of the stories in JUST AFTER SUNSET (especially "Mute," "Willa," "The Gingerbread Girl" and "The Cat from Hell"). The other half I found quite tedious. But in the end, none of the stories really knocked my socks off, which is what you always hope for when you read a work by an author of such incredible talent. I was also disappointed in how slim this volume was, compared to King's prior anthologies.

If you're new to Stephen King, my advice is to skip this particular title. Instead, try one of King's earlier collections, or go straight to of his classic novels like THE SHINING, PET SEMATARY, THE DEAD ZONE, THE GREEN MILE, or THE STAND.
★ ★ ☆ ☆ ☆
galmurphy
I have always been a great admirer of Stephen King. However, I hated this book. I confess I did not read all the stories, but I did read over half the book and I was thoroughly disappointed. However, I found the book to be like a car accident, I just couldn't stop looking. I found that a few of the stories completely lacked a plot, hello the one about John Dykstra and the rest stop? Given King's incredible realm of imagination, he didn't seem to try too hard with that one.

"The Gingerbread Girl" kept me turning pages. I cannot say I really liked it because it was so predictable but I loved the suspense element and found myself reading faster and faster to find out the character's plight.

I loved "The Things They Left Behind" because it was very sad, a little spooky but is one of the fewer King stories I dare say had a happy ending.

I thought "The Stationary Bike" was quite clever at first but went on for much too long and kept up with the adage that dear Mr. King proves he cannot end stories well.

I couldn't even bring myself to finish "N" because the story bored me and I found myself skipping to the end.

Lastly, I feel I must comment on the story about the cat, the title of which I cannot recall because I borrowed my copy from the library and I have already returned it. Mr. King, what where you thinking? I get you were channeling your inner E.A. Poe. However, the climax of the story was so gross and unnecessary, it was the cause of me deciding not to finish your collection.

Overall, if I say if you're looking for his best short story collection read Nightmares and Dreamscapes.
★ ★ ★ ☆ ☆
vijay bhargava
If you had just woken up from a long sleep (since, say, 1990) and had been a big fan of Stephen King's work and you bought and read Just After Sunset you might be asking "Is this the same Stephen King? What happened?" The fire that used to burn so brightly, with such a chilling heat (if you don't mind the oxymoron) is now more of an ember. Back then, King was not always so successful. Some of his novels were definitely less appealing, and some of the short stories were unmemorable. But like his beloved Red Sox of recent years, you expected a good game most of the time. The poet Villon asked "Ou sont les neiges d'antan?" (Where are the snows of yesteryear).

The best stories in Just After Sunset might be considered "average" in King's much earlier short story collections. Maybe in those earlier days King was hungry, so to speak. He had problems with drugs, so he may well have had nightmare visions, visions that he worked into short stories and novels. There certainly isn't as much a sense of nightmare visions in his works nowadays as there used to be. Reread, say, Skeleton Crew, and you'll find a strong contrast indeed with the current collection. Michael Crichton has the same problem--his earlier work is far better than his recent novels.

The best of the short stories here (which rates about 4 stars) is the last: "A Very Tight Place" where a lot of time is spent in a Porta-Potty type convenience. That story, more than the others, will remind you of the old Stephen King and his nightmare visions. But at the end of a book I ask "Do I want to read this again?", and unfortunately, other than this last story in the book, the answer would be no.
★ ★ ★ ★ ☆
kevin seccia
I took this on my trip to Honduras, and with so many layovers and down time, I found this to be the perfect book for the occasion. I found myself enjoying these twisted yet delightful tales from the poolside or hammock, and certainly enjoyed the odd looks from fellow airport travelers as I cracked a smile or giggled throughout the readings.

As for the stories themselves, they come from the master of horror so of course they had a darkness to them, but not in the same way of his younger days when it was blood and guts; his current works are more of playing with your own thoughts and terror of real-life scary scenarios in comparison to playing with the contents of your stomach. And for me, it's delightful to see him mature his style to that of allowing our current worldly situations to be the horror and to allow us to create our own level of fears. You'll also find that throughout these survival stories, there's almost an optimistic perspective of the protagonists gaining themselves in their various battles; you find yourself routing for them to escape--whether King allows that to happen is up to the turning of the pages to find out. The sickest story (or most similar to his familiar writing style) here is "The Cat From Hell," "Graduation Afternoon" the most frightfully realistic, "N." the most time-consuming but also very addictive, "A Very Tight Place" the most predictable and most-likely to be a TV adaptation, and "Gingerbread Girl" my favorite of the whole lot (if you like those "I Shouldn't Be Alive" TV shows, you'll love this tale). There isn't a bad story in this collection, just some you'll like more than others.

Pretty good read. And like his Bag of Bones, Cell, and other 'newer' stories, he's getting past being the master of horror and trying to gain the additional title of mastering thrillers too. If his Everything's Eventual collection is a B, this collection gets an A.
★ ★ ★ ★ ☆
ravi kumar
Its been a while since I read Just after Sunset but let me tell you; Stephen King knows how to make a story stick like s**t in your mind. I still remember many of the stories with vivid clarity. Highlights included "Gingerbread Girl", "Mute", "Stationary Bike", "A very Tight Place",and "The Cat from Hell". "Rest Stop" and "N" were good. "Graduation Afternoon" hit me like a brick wall. There are plenty of stories to enjoy here so give this book a go. Stephen King has been a master of the written word for 40 years and he keeps on delivering the goods. Get ready for Under the Dome this Fall/2009!
★ ★ ★ ☆ ☆
nacho garc a
Overall, I have to say - not Kings best collection of short stories.... The first half of the collection seems to be filled with what are essentially throwaway stories. well written and constructed, but not gripping in any way - technically good but lacking any soul. Then the reader gets to the story "N."... and things change. "N." is perhaps one of the best written modern Lovecraftian stories I have seen this side of Edgar Rice Burroughs. The stories that come after that are uniformly good - with one or two truly great ones. "The Things they left behind" is mildly sappy, but heartfelt and worth reading. "Graduation Day" is fun, but I feel it's oddly placed, being right after "The Things they left behind"... But I won't hold that against it... "The New York Times at special low prices" (I might have the title of that one wrong) is really good. And the last story "A Very Tight Place" is just pure King-Gore that made me cringe a few times, and is also a brilliantly constructed allegorical tale to boot...

I still can't say that the book is worth the price in hardcover, but it is well worth reading. Overall, the collection is a solid 6 out of 10 stars. If the first half had been cut out, it would have been a 8.5 bordering on 9 out of 10.

P.S. - Show solidarity with the the store affiliates - buy this from Overstock or someplace other than the store!
★ ★ ★ ★ ☆
logan
Willa - I felt that this story was a bit bland and slow. I enjoyed its twist, but didn't feel that it an amazing story on par with what King is capable of writing. 3.5 / 10.

The Gingerbread Girl - This one really held my attention, because I enjoy the Florida setting of King's work (Duma Key was fantastic). This one was more of a thriller, and was meant to be gruesome and terrifying. It did its job. 8.5 / 10.

Harvey's Dream - This was another great read, and the way king stumbled onto this story was amazing. This had my attention the whole way through, and the ending is open to interpretation. 7.5 / 10.

Rest Stop - I already hate rest stops so I was hoping this was going to scare me, but it didn't do much for me. Felt a bit rushed and poorly conceived. 4.5 / 10.

Stationary Bike - Now this was a very vivid story, much like the painting that the main character painted in this story. This story was just fun, and the really worked for me. 8.5 / 10.

The Things They Left Behind - This one had a great beginning, but then went downhill for me. I liked the story, but it was not my favorite in the collection. 7 / 10.

Graduation Afternoon - It was short, and seemed to be the kind of story you dream up, or picture and just write down really fast to develop on later. King is a master though, and the way he crafts characters that seem to be struggling with inner turmoil, and broken relationships. He then shows them what real tragedy is. I really enjoyed this story. 9 / 10.

N. - This was a very fun short story for me. It took a great idea and ran with it, and the story was really intriguing too. Story's like this are King at his best and I won't give anything away, but you just might start counting objects after you read this... 9/10

The Cat from Hell - I really wanted to like this story, but it fell flat for me. It was one of my least favorites in the collection, however not a completely bad story. 4.5/10

N.Y.T. at Bargain Rates - This is my favorite short story from this collection, and it throws a plethora of emotions at the reader. 10/10

Mute - This was another interesting story. What if one was to pick up a def and mute stranger, and then vent their frustrations a little. Well this story tells that story, and is pretty fast paced. 7.5/10

Ayana - I wanted to like this story, but it really left me wanting more. It felt incomplete to me. A few more answers as to why would have been much better. 6/10

A Very Tight Place - This was another winner for me, a scary story that felt plausible. It was also had a certain gross factor that will make every reader cringe. 9/10

Total: 94.5/130.
★ ★ ★ ★ ☆
ms monroe
Just After Sunset is only my second Stephen King collection, the first being Night Shift (which I was less than thrilled with). JAS, though not necessarily scary, was an enjoyable read, nonetheless. There were some clunkers, for sure, but I think there were enough good stories to elevate this book to above average. Of the thirteen stories, I think Willa was the best. It was a ghost story that deals with why a group of people have been waiting so long for their ride. The Gingerbread Girl was quite overrated, I think. I kept waiting for a big payoff, some twist at the end, but nothing came. N was good as well; it dealt with a dimensional gateway that must be maintained by an obsessive compulsive lest a transdimensional being crosses through, wrecking havoc in our reality.

The biggest downfall of the book was the ending of most of them. Several times, I was left with a feeling of "What was the point of that story?" Graduation Afternoon (a story about a nuclear bomb being set off in New York) was one such story. The same goes for Harvey's Dream.

I guess what I'm trying to say is that this collection has some real gems, and a few bombs. But still, there was not a single story that wasn't written well, at least. And that is more than I can say for a lot of collections by other authors. I would recommend it unless you are looking for a collection of blood-curdling horror stories. These stories were good, but not necessarily scary.
★ ★ ★ ★ ★
jeff wrubel
Here is Stephen King at his best. The writing, the philosophies of mind behind the stories, and the characters are ever more refined than those in his past works.

Each story takes us away on a different and absolutely unexpected journey, so that the whole collection provides more rich entertainment and thought provoking perspectives than a novel of the same length. The adventurous endeavours, surreal twists, and startling shocks are multiplied, yes, THIRTEEN times!

Happy reading! This is a wonderful book!
★ ★ ★ ★ ★
amis padilla
Stephen King and I go way back... Well that is, I've been reading his books since high school. I have every novel in print. I've been through the best (Green Mile, Carrie, Christine, The Shining, etc.), and the worst (Skeleton Crew, The Tommyknockers to name a few.). While I am a hardcore fan, I am capable of judging when I think he's just sort of "phoning it in"(sorry Steve).
That said, this is on of the best short story compilations I've read from the master of horror. Some of the other comps I've read had one or two stories I didn't like, but not this one. I found ever story in this book engaging and satisfying.
Some of the stories, such as N., and Stationary Bike, are good old-fashioned Stephen King horror. They put me in the mind of The Shining, where the suspense continues to build right to the end.
Other stories, such as Graduation Afternoon and Willa, are what I call his "thinkers". They are not scary per se, they just make you think about things.
By far, in my opinion, The Things They Left Behind, is the jewel of this collection. It's a moving story about some unexpected fallout of the 9/11 attack on New York.
In all this book is a good one. If you know someone who's not a Stephen King fan yet, this would be a good way to introduce them into the wonderful world of the greatest author of our time.
★ ★ ★ ★ ☆
lori mccadden
As Stephen King's novels have grown to be more and more bloated, I have stopped reading them. His short stories, however, don't cry out for an editor with a fast red pencil, so I still enjoy them. This latest collection is no exception. As wtih any short story collection, the entries are going to be a bit uneven, with many very good ones, some good ones, and a few not so good (which even Mr. King admits in his introduction). Even a not so good story by Mr. King is often superior to short stories by many other authors, so I do recommend this book. It's not a behemoth doorstopper like his novels, and some of the stories will scare the heck out of you. That's all I ask from Mr. King, and he has certainly delivered!
★ ★ ★ ☆ ☆
jon hunley
I've heard that some of these stories were previously published, I myself haven't read any before. I do remember The Cat from Hell being part of Tales from the Darkside the movie.
Among my favorites was The Gingerbread Girl. I could not put the book down while reading this one. It's classic King, suspenseful, creepy, with a touch of sarcastic humor when you least expect it. I love that about him. When you're heart is pounding, just at that scary moment, King will add humor that will make you burst out with nervous laughter. Maybe some who have read his books will know what I mean. I can see this short story being made into a tv movie.
For the most part, I did enjoy most of the stories in this collection. However, there were a few I didn't like. Rest Stop for example is one I didn't enjoy. It wasn't boring, but I wanted creepy and scary; this wasn't.

I don't know what it is about Kings work lately, I didn't enjoy his past two books, Lisey's Story and Duma Key. For me, his older stuff is better. And his short stories are usually great. My favorite short story collection of his is Everything's Eventual.
★ ★ ★ ☆ ☆
kathi
Although the stories get better as you progress through the collection, overall these are basically just "ideas" that are put down with no real sense of a "story."

What would happen if people were dead but didn't know it....?
...if a bomb blew up New York City....?
...if a cat was really evil?...

The first story "Willa" is the easily the weakest of the batch, an idea that goes on too long. "The Things They Left Behind," "Mute" and "N" are probably the best because they are real stories that actually take you somewhere.

I think his best collection of short stories is his first, NIGHT SHIFT. And there are some gems in SKELETON CREW, but this set and the previous collection--EVERYTHING'S EVENTUAL--see King revisiting old themes without which success.

And this is not a "scary" collection of stories, so don't expect any shivers.

His best collection of novella's is DIFFERENT SEASONS--I think that is the best way he writes, "long short stories/short novels."
★ ★ ★ ★ ★
jane a
Loved this collection of (mostly) new stories from Stephen King. "The Cat From Hell" appeared for the first time in one of his collections, although it's been in other publications. For the most part, though, this was all new short work from King that ranged from the gross out story to stories asking questions about life and death. Well worth reading.
★ ★ ★ ★ ☆
brandon harwood
This collection of short stories is just the thing when you don't have a large chunk of time to read, but don't read it right before bed if you want to sleep with the lights out. After reading "A Tight Place" I'll never use a port-o-potty again.
★ ★ ★ ★ ☆
sara kuberski
This Stephen King collection of short stories seems like it was put together just to prove that Forrest Gump was right, "Life is like a box of chocolates. You never know what you're gonna get until you bite into one."

This book has a bunch of short stories. You're going to be pretty pleased with most of them, but you're not going to love them all. You might like some that your friend wouldn't like. Your friend might enjoy some of the ones you didn't like. The great thing about this book is that there are some good stories, and if you don't like the one you're reading, skip ahead to the next one! Enjoy the ones you like, and skip the ones you don't. You'll feel satisfied at the end. A warning: in my opinion the two worst stories are the two at the beginning.

My favorite: N (horror like that found in Rose Madder, and reminiscent of the book "The Ruins")

Least favorite: "Willa," or "Gingerbread Girl" (a boring story that I feel like I've read three or four times before)
★ ★ ★ ★ ☆
sabeena setia
Never read Stephen King until now. What a delight! Thirteen great, captivating stories. King likes to explore issues around death, for sure. But, he also gives interesting insights into the afterlife.

Grab this, settle down, and enjoy. It's like watching a Twilight Zone Marathon.
★ ★ ★ ☆ ☆
kmac
This observation has very little to do with subject matter at hand, but I remember reading a description once about a fat opera singer (not uncommon, of course) with a beautiful voice: "an elephant who swallowed a canary."

Stephen King frequently strikes me as the literary equivalent of that phrase. There's no doubt the man has a gift for telling a good story, in a way that keeps millions of readers turning the pages. He also can strike with chilling precision at our primal fears and anxieties in the grand tradition of Poe, Lovecraft, Bradbury and other great writers of the horror and supernatural.

Too often these days when I read King, though, I find myself thinking he could tell the same story in half the words, and have a better story. Just why do those novels have to be 800 pages long? Even his short stories have a way of turning into novellas.

It's no surprise then, that my favorite stories in this collection of King's from 2008 are among the shorter ones: "Harvey's Dream," for example, takes only ten pages to spin an atmosphere of rising dread, as a woman gradually discovers that her husband's nightmare of the night before is more than just a dream. Two other tales speak to the aftermath of 9/11 and in particular, the aching desire of survivors to have their loved ones back just once more: "The Things They Left Behind" and "The New York Times at Special Bargain Rates" are all the more poignant for their relative restraint and concision. That's not to say that the longer stories are necessarily inferior: "N.," the centerpiece, effectively mines Lovecraftian territory without the older author's purple prose. I'm less fond of the rest, particularly "The Gingerbread Girl," a slasher flick in prose form, and the final story "A Very Tight Place," merely an excuse for gross-out descriptions of assorted unpleasant substances. Since I prefer picking and choosing among these tales, it's a distinct annoyance that the paperback edition chooses not to put the titles of the individual tales at the top of the pages, so that a lot of flipping through pages is required to find a favorite story.
★ ★ ★ ★ ★
hala osman
This was how it all started for me in becoming a Stephen King fan (fanatic). The year was 1988 and a friend of mine handed me the paperback of Skeleton Crew and told me to check out Survivor Type. At the time I was blown away and quickly devoured the entire book. I would eventually go on to collect almost the entire Stephen King library in hardback editions with few exceptions.

My favorite King selections have always been the short stories because as a short story writer myself, I feel like he connects with me on a personal level and inspires me to keep creating new material. Just After Sunset is a complete return to King's roots and is quite possibly the best thing he's written in a while. Duma Key left me wondering if The King was washed up, but JAS reassures the world that he isn't. Classic form, intense stories and a knack for finding those buttons the writers love to find and push repeatedly. Just After Sunset is a brilliant offering from a man whose genius continues to entertain and delight the millions upon millions of faithful fans.
★ ★ ☆ ☆ ☆
lori anderson
You have to know what you are getting... a short story. If you are familiar with the format, you know there's not much room for story development. Too many turns, and you feel like you went through a fast food drive through. On the other end of the scale, too much character development and you feel like you never left the garage.

I think casual Stephen King fans are not as familiar with his short stories and expected the master to work his long form magic on a short form canvas. So disregard the extreme reviews on both edges of the scale.

With that said, I have to say, I was still a tad disappointed.

The range of story telling is wide. Some stories are done well, and others seem like filler. If you are going to pick up the book I would recommend reading these stories first: N., A Very Tight Place, and Stationary Bike.

If you want to get pulled into a good story and then get slammed on your head with a puff ending, read - Gingerbread Girl, Rest Stop, and The NY Times at Special Prices.

If you want to laugh at something that couldn't have been published by any other author, read - Willa, Graduation Afternoon, and Things Left Behind.

I'm not a King basher. I think he is one of the most talented writers of our generation and has done much to bring writing back to the masses when television could have easily squashed the pleasure. This however, is a collection of broad range. I would rate the stories from a 0 to 9. I was expecting 8 to 10.
★ ★ ★ ☆ ☆
susan braun
When I first started reading this, I was going to give it only two stars. The first seven stories were very slow for me to get through. They were not really scary or even interesting in the way King can be interesting in a non-horror fiction story as in Different Seasons. Also, I feel the first seven would have been fine if they had been written by a first published writer. King is a seasoned professional so therefore I was expecting more. My expectations weren't high to begin with. I do think the editor should have done his job much better when putting together this book.
When I started reading N, it got my attention. I had already read Machen The Great God Pan, so I knew where the story was coming from. Sometimes it helps to know the source material first.
The rest of the stories were good. They weren't great but they just weren't as bad as the first seven.
The one story from N on that made me keep reading until the end was A Very Tight Place. Try reading it in some public restroom and see how effective it can be. Sometimes the right setting gives the extra edge to scare.
In all fairness, it isn't the worst Stephen King short story collection out there. I didn't like Everything Eventual. Its not the best either. My favorites are Night Shift, Skeleton Crew, and Nightmares and Dreamscapes. If I had to choose one as the best, I would go with Skeleton Crew.
Just After Sunset is one that I could have waited for in paperback. The lapse of time between the hardcover and paperback edition wouldn't have bothered me.
Since I am a collector and have the entire Stephen King library in hardcover, I had to buy it. If you do want it in hardcover, get the Collector's Set edition which features a DVD of N. There are two version out there and the other is just the stories. A true collector should seek out the added bonus gift.
I do like classic King from Carrie to It better than New King, everything from 1987 like Misery to Lisey's Story. The one exception has been Duma Key. The others have been so so. The biggest disappointment was Book 7 of the Dark Tower series. I didn't have a problem with the story until the ending, which is so bad.
If you a die hard fan, just get the hardcover.
If you can wait, want to save money, and don't mind the first seven, then wait for paperback.
If I wasn't a fan I could have easily waited for paperback.
★ ★ ★ ☆ ☆
atasagun
Another entertaining short story collection from Stephen King. Although this is a 'lucky dip' of stories (you never quite know what you are going to get) there are some recurring themes, exercise, 9/11 and one or two others. As with any lucky dip, what you get can delight or disappoint and this collection is a little like that, some stories are clever and gripping others are perhaps a little weaker.
Certainly an enjoyable read and well worth the effort, most King fans will lap this up.
★ ★ ★ ★ ☆
cfeeley
It has been well-publicized that Stephen King's turn as editor for the great Best American Short Stories series in 2007 inspired his return to the short form for this collection of works, and we should be thankful he took the opportunity. I've found King is almost always at his best in shorter works, and the variety of work he offers in Just After Sunset is a pleasurable confirmation.

Familiar guiding themes course through the stories: the feeling of entrapment that comes with both death and being alive, and reconciling it amongst horrific situations. All the characters in King's stories here suffer from the same dread that brings us back to the author time and again, and he does not disappoint, from the jogger who finds herself duct-taped to a chair in "The Gingerbread Girl" to the near-overwhelming creepiness of the obsessive in "N." An additional treat here is King's inclusion of story notes in an appendix that for fans especially will be a peek into the master's mind.

In this collection, King is not necessarily reaching for any spectacular new territory, but he's not that kind of author - we want Stephen King to be Stephen King and in Just After Sunset he rewards expectations with an excellent set of some of his finer material.
★ ★ ★ ☆ ☆
kraemer
I have been looking forward to this book since I heard about it - I usually like his short stories. Not so much this one. There really wasn't anything that was scary - occasionally thought provoking yes, scary no. The only story I really liked was the one about the stationary bike - and it was more of a black comedy.

What really bothered me in this book was the amount of violence towards women. Yes, I hear you laughing - that is usually a staple in horror stories in general and I can't escape the fact that Rose Madder, Dolores Claibourne and Gerald's Game were full of violence towards women. Maybe it disturbed me this time because there was so much of it in one place and it was so graphic, I can't quite put my finger on why it bothered me so much this time. Definately not one of my favorites.
★ ★ ★ ☆ ☆
skylara
Most of the stories I've read from Stephen King I've really liked. Skeleton Crew and Duma Key were excellant. So I decided to buy a new Stephen King book. Just After Sunset, was a disappointment to me after the other two. The stories seem to ramble on, King gets a bit too carried away
describing useless information about the characters and what they are doing from one minute to the next. I actually skipped a lot of this useless stuff to me, just to get into the story. It's like I was at the gate but couldn't unlock it. When I finally did get to the good part it was just sorta dumped into my lap instead of a gradual introduction to the heart of the story which King is usually so good at.

The Gingerbread Girl was the best story I've read so far in the book. I'm about half way thru it and I'm still not impressed.

King has done much better work that what I've read up till now.
★ ★ ★ ☆ ☆
kari podhajsky
I think King's short stories used to be some of his best and weirdest work. This collection left me pretty much cold - nothing with the quality of 'Everything's Eventual',1408', or 'That Feeling, You Can Say What It Is In French.' (Best story title ever.) I don't think I could outline a single story from this collection. Which is a cryin' shame.' Go with this one instead;
Everything's Eventual : 14 Dark Tales
★ ★ ★ ★ ★
kate martin
Book Review submitted by: Stephen J. Hage,
[email protected]
Just After Sunset is a collection of short stories of the kind only Stephen can write.
His signature skill in his novels and his short stories is the ability to press the buttons that open up the dark places in readers' minds; places that deal first with fear and then with things like death, revenge, hate, intolerance, gore, horror, desire, uncertainty and the way reality can sometimes become incredibly thin.
The first Stephen King novel I read was The Stand. I made the mistake of starting it on a car trip to Carmel with my wife and some friends for a long weekend. Within the first 4-5 pages I was unalterably hooked. My wife and friends complained bitterly that all I did for most of the trip was read that damn book. And so it continued until I finished it. I remember sitting up many nights at 1:00am, struggling to keep my eyes open and telling myself...just one more page; knowing full well my normal wake-up time was 5:30am. Since then I've been an unabashed fan.
King is the quintessential master of the horror genre and in Just After Sunset he delivers superb examples of his highly refined story telling skill with every story.
The story I found most disturbing is entitled N. It's about someone discovering a place where reality becomes very thin; thin enough to allow dreadfully bad things to emerge from the chaos that's normally hidden by the thin veneer of what we all consider "every-day reality."
King is to genre writing what Muhammad Ali was to boxing. His skill transfers easily from the novel to the short story. And, anyone who has tried their hand at creative writing will tell you that the two formats are as different as steel and strawberry jam. But, for Stephen King in either format, he floats like a butterfly and stings like a bee.
If you like being scared out of your skin by a good story I strongly recommend Just After Sunset. I promise you won't be disappointed.
★ ★ ★ ★ ☆
elaine ho
Just After Sunset contains a chilling group of short stories that will delight the voracious Stephen King reader. The somewhat motley collection has something for everyone, my favorites being The Gingerbread Girl, where the scariest element is human, and N, where the scariest element is otherworldly. Other themes include the bending of space and time, ghosts, and revenge. Some stories are very short, others are lengthy, and all pay off. Recommended!
★ ★ ★ ★ ☆
kayleen
If you're a fan of King's short stories, the this is a worthwhile read. It's been a while since his last story collection, so this is a good addition for the King fan. Some of the stories have been previously published in several magazines. This is a nice collection though. The stories vary in length, subject matter and genre. I don't want to spoil anything for anyone, so I'll leave it at that. King also adds some notes in the end that explain where the stories come from. It's a nice addition to the book. All in all, I found it an entertaining read.
★ ★ ☆ ☆ ☆
kevin fanning
I tried. I really tried. I read 1/2 of Willa before seeing a logical ending succomb into a drawn out balderdash of weirdness. I read all of Gingerbread, because it contained those element of the "The Girl Who Love Tom Glancy" terror; surprised, mildly, only by the pelicans. After a confusing start (I thought it was about Jax), you could see the ending of Harvey's Dream by the time he mentioned the car dent. Rest Stop...the guy would have had more terror just pulling over int he breakdown lane to whizz than beating up a geek. Graduation Afternoon, never made it past the 2nd paragraph; peeked at the ending with a...WTF!? Stationary Bike, made it half way to the border. Things Left Behind are best left there. And so I left this book back in the bargain bin. N...word? Never got to find out, don't care. I've see cats from hell don't want to read about them. And you can get special NYT rates over the web. Hopefully the fear in this story is Rush Limbaugh taking over as editor-in-chief and giving screaming retorts to the LTE writers, but I doubt SK thought of that. I like his intro though. Maybe a collection of his old "Duke" and "Argosy" pulp stories would be a better read, but he left them behind.
★ ★ ★ ★ ★
dave hutchison
Stephen King again proves that he can mesmerize readers with his graphic imagination and story-spinning skills. JUST AFTER SUNSET, which plumbs an astonishing range of genres, gives fans everything they've come to anticipate from him. As the author explains in his introduction, he has been away from the short story game for a while. His last collection, EVERYTHING'S EVENTUAL, was published more than six years ago. In fact, King tells us, he feared he had lost his knack entirely. But serving as an editor for one of the annual BEST AMERICAN SHORT STORIES reinspired him.

King starts us out gently with "Willa." David is surprised to discover that his fiancée, Willa, left the Amtrak station where they and a group of fellow travelers are stranded. When he decides to ignore the others' advice and go look for her, he finds her where he would most expect to find her --- or at least that's the way it seems at first. The plot twists in a manner that both shocks and (on second thought) feels entirely logical.

In "The Gingerbread Girl," Emily begins running compulsively in an attempt to deal with an unbearable tragedy. She runs from her husband, landing in her father's "conch shack," a summer cottage on a Florida Key. She continues to run, run, run, just as fast as she can. And while she does, she marvels that the area has been taken over by the wealthy who have built McMansions everywhere. The huge homes are mostly deserted in the summer since their owners use them to get away during winter. But when she can't resist taking a peek behind the gate of one monstrosity, she is stopped in her tracks.

A husband recounts a nightmare in "Harvey's Dream" that begins slowly --- but watch out for that inevitable kicker. In "Rest Stop," a mild-mannered professor answering a late-night call of nature interrupts a nasty scene of abuse in a roadside restroom. Who can he call for help?

Expect to experience vertigo while reading the brilliant "Stationary Bike." Richard Sifkitz explores a world within a world that makes him wonder which Russian nesting doll he's really living in. In the somehow ultimately comforting "The Things They Left Behind," how can a survivor cope when the possessions of co-workers killed on 9/11 persistently appear in his home? Definitely less reassuring is "Graduation Afternoon," in which Janice's worries about status and her wealthy boyfriend get a whopping dose of perspective.

In "N.", therapist Johnny Bonsaint's sister wonders why and how he died, especially after she reads his disturbing notes on one of his patients. "The Cat from Hell" is a classic horrorfest, featuring one particularly unforgettable scene.

King displays his romantic side as well as his fascination with what comes after death in the quiet "The New York Times at Special Bargain Rates." A priest has never heard a confession like the one he listens to in "Mute," while one explanation for miracles weaves through "Ayana."

Try though they might, readers will never forget the plight of poor Curtis Johnson, who is trapped in "A Very Tight Place." (I'm not easily grossed out, but this story has to be the most disgusting thing I've ever read. [I suspect King will take that as a compliment, especially since I still could not stop reading.])

Readers won't want to skip over the author's notes at the end of JUST AFTER SUNSET, in which King explains how each story came to him. His ingenuity makes for fascinating reading --- a kind of dessert after devouring a deliciously disturbing 13-course dinner served up by a master creator.

--- Reviewed by Terry Miller Shannon
★ ★ ★ ★ ☆
elden
I bought this book by mistake thinking it was a new novel by Stephen King. I was very disappointed when I got home and discovered it was a collection of short stories. I hate reading short stories!
To my surprise several of the stories in this book actually grabbed me. A few where so good I had a hard time stopping my reading until I reached the end. The others were pretty good and a few were just ok.
If you are a Stephen King addict you will enjoy this book although you will find similarities to other things he has written - unavoidable concidering how much he has penned throught the years.
Johnny's Jacket
★ ★ ★ ★ ★
adria
I bought this book to read over the Thanksgiving holiday. My fingers kept walking themselves to the end table where it lay and fluttering the pages until I could start reading without "actually" fully opening the book. I finally gave in to my "King addiction" and could no longer delay the anticipated pleasure and read it in two sittings. Good ol' King. Dependable ol' King. He's there to entertain and does his job well. A couple of the stories I'd already read in other venues but found they held up to a second performance. Do yourself a favor, schedule some alone time and read this entertaining collection of King yarns. bg
★ ★ ★ ☆ ☆
tammy
I was excited to read this book when I received it as a gift. It's enjoyable to read a series of short stories and if you're used to reading long novels, this could be a nice change of pace. Some of the stories were good, very interesting; however, I was slightly disappointed because all of the stories lacked in horror. Some of the stories just left me scratching my head, wondering what the point was and feeling like the read was a waste. All in all, the good stories outnumber the less interesting ones and I'd recommend picking up this book.
★ ★ ★ ★ ☆
thebigbluebox
Does anyone else feel that often Stephen King's book intro's are as good or better than the book themselves? I mean this book is no slouch and its a fine read but the way his intro's just sound like "him." Maybe I am getting nostalgic as I age - grins.

I am not a huge fan of short stories, but as King says in this intro, a lot of writers forget how to write them when they get famous. They don't need to write them. Stephen K. certainly doesn't need to write them but thats what makes these so good - he writes them for the fun of it.

Some of these stores have been published else where and on audio so careful if have listened to the Gingerbread Girl or the Stationary Bike, but there's lots of other good stuff here. I would put Stephen King and Neil Gaiman together as the 2 people who can really write short stories well.
★ ★ ★ ☆ ☆
sivaram
I actually haven't finished this book yet, and for me, for a King book, that says it all. I have read every book he has published. Knowing that another one is coming is all i need for a reason to live. I get one of his books and read it in a matter of hours, not days. But I have repeatedly thrown this book to the floor in semi-disgust.

Why?

Adverbs. Stephen King taught me, especially in ON WRITING , that they are one of the definitive examples of weak writing. What does it really mean if someone does something guiltily, or slowly? Slowly compared to WHAT? A turtle? Speedy Gonzalez?

This book is drowning in adverbs--at least, as far as Mr. King's writing goes. At one point i counted three of these worthless smears in a string of twelve total words. And none of them came close to adding any meaning or weight to their sentences.

I have defended his writing to any critics I have encountered as great storytelling conveyed with masterful technical acuity. Now, I do not know what to think.

I wish I could talk to him about it and find out what happened. These stories still have great elements--characters, events...but the attention to the technical details of the writing seems to have evaporated.

Anybody who loves his work will be able to look past these issues and find those familiar traits that make them feel...everything. But, those attending to detail may balk at this taint.
★ ★ ★ ★ ★
barbie byrd
Just After Sunset hooked me right from the very first story and never let up on it's grip, even after I had finished the book. It was the first collection of short stories that I have read by King, so I cannot compare it to his other collections. But I can compare it to other short story collections, and Just After Sunset surpasses all of them. It would be hard if not impossible to find another author who can match the creativity of Stephen King. He really is a master at what he does, and this collection of short stories is more proof of his greatness. This is a must-have for any Stephen King fan or anyone who wants to get a book that is deserving of their hard earned money.
★ ★ ★ ★ ★
penelopewanders
I am an avid reader who enjoys stories just for that...a story. Stephen King never fails to disappoint and as always delivers a book filled with short stories that allows your imagination and mind to wander into a world you may not have been able to discover without him. "The Gingerbread Girl" is a GREAT story and "The Things They Left Behind" is probably my favorite. Don't expect these stories to draw you out like The Dark Tower Series or his recent book Duma Key, but these short stories always pack enough punch to make it a page turner. ENJOY!
★ ★ ★ ★ ★
cutacups
As a Constant Reader, I'm always first in line for a Stephen King novel. I've been a huge fan since Carrie first came out. His book ON WRITING is one I often recommend to other writers. I'd read his grocery list.

JUST AFTER SUNSET did not disappoint. I'm not a big fan of short fiction--other than Steve's short fiction--and his I devour. This collection was terrific. And Steve if you're wondering--you still have the chops for writing short. My favorite was the story of "N" though "Ayana" and "The Gingerbread Girl" are also high on the list. King has a way of turning the very ordinary into something extraordinary. He's the master!
★ ★ ☆ ☆ ☆
renee
The popularity of King has always made me wonder. Why? His stories are neither all that well-written or interesting, especially in this volume. Still, he is like the popular idol that becomes the latest fad and keeps on going because the reading public is too dumbstruck or stupid to care. I know I will get bashed for this, but the stories, even "Harvey's Dream," in this collection were simply boring or made no sense. There was no rational plot, except, as in the first story, Willa, was about people who didn't know they were dead, but were really dead. Talk about cliche. If I wrote that, no one would buy it, but because King wrote it, some magazine publisher scoops it up at a pretty penny. Who said life was fair.
★ ★ ★ ★ ☆
michelle voytko
I am a huge fan of King, have read most of his novels multiple times. I have always loved his short story collections and have enjoyed seeing his writing evolve. Just After Sunset is a fantastic collection, showing his skills at horror, supernatural, science fiction and insanity.

One of the things I have always liked about Stephen King is his diversity. This is ever-present in this book. "Willa" is a ghost story, "N" is science fiction, and "The Cat From Hell" is horror. I don't think I have a favorite in this collection, but if I had to choose I would say "A Very Tight Place" is at the top of my list.

I liked the notes at the end. He did this in "Everything's Eventual" but at the beginning of each story. I kind of like it better with the notes at the end. That way the reader doesn't have any preconceived notions about the story.

Being a Constant Reader, I'm sure I will read this book again. Usually, I enjoy it more the second time around!!
★ ★ ★ ☆ ☆
omnia
I have had it for over a year and I still haven't finished it.
It is pretty good but not as good as "Full Dark, No Stars".
The 1st story was a little confusing to me.
The one about the guy on the treadmill was weird.
The story about the 911 victims wasn't great.
Gingerbread Girl has been the best one thus far.
★ ★ ★ ★ ★
mathias
It's been decades since I opened a Stephen King book. In the beginning of his career, I was enthralled by his originality, but was later turned off by the repetitious nature of his novels-- which seemed to go on and on in an endless portrayal of the supernatural, monsters, etc. In this collection, however, one can see that the man's writing ability is unquestionably good. He has the canny ability to mix everyday life and characters with oddities of danger, foreboding and suspense.
★ ★ ★ ★ ☆
deeann
This is a delicious box of bon bons, a real treat. Is there one or two duds? Yes, but for every short story collection you read you will feel that way. You're not going to like every flavor. But WOW, the good ones will blow your mind. This was one of my favorite Stephen King books, which honestly surprised me, and the best short story collection I've read by him.
★ ★ ★ ☆ ☆
andrew kubasek
I guess it is hard to be king and write short stories after you have written stories like the sun dog, the woman in the room, jerusalem's lot, and even the recently classic 1408. I have to say I was disappointed about how many stories in this book are written from a female storyteller pov. This last story I did finish was simply called N. If you enjoyed this story as much as I did, I highly recommend picking up some of hp lovecraft's work as Steve does a better job of writing the lovecraft influenced short story than anyone else there is. you know paul mccartney still writes songs, and while his new stuff isn't revolver, and steve's stuff isn't night shift.....it still gives you a glimpse into someone who has touched your life with their art which keeps you coming back for more.
★ ☆ ☆ ☆ ☆
susan springfield
I am reading this right now and none of it makes any sense. He's writing about his dreams now, for heaven's sake. And his "asides" are getting REALLY annoying. Like in The Things They Left Behind, why are we having to read about his masturbating with his sister's underwear? I'm like, "What??" It had NOTHING to do with the story at all! He thinks he's being funny and cute but it is idiotic and annoying and just doesn't belong in the story. His literary diversions literally just made me start speed reading and skipping paragraphs in order to see if anything relevant happens. Sadly, this was not the case with most of the stories in this book. Mr. King, stop being cute and just write a decent short story. Please??
★ ★ ★ ★ ★
stephanie bone
I don't know why I decided to write a review of this particular book, when I have kept my opinion on the dozens of others I've read this year to myself. I likely don't have much that would seem original to say, only that this is an incredibly good story collection. Several of the pieces are nearly novella-like in both length and depth/development, so if you are a reader concerned with the transitory nature of some short fiction, fear not. I bought this for vacation reading and through several connecting flights, a small hotel room, and the on-set of a cold, this book was warm comfort. Engaging and disturbing, and often kind of funny. It's worth the ten bucks.
★ ★ ☆ ☆ ☆
angel morris
First off let me say that I hate starting reviews off with this line, but I am a huge fan of SK. DT books, the Stand, It, Carrie, Bachman Books, Talisman, you name it I have pretty much read it. So it was with that in mind that I bought JAS, and eagerly dove in, unfortunately, almost every story was a disappointment, the best of them seemed like rehashes of old stories and the worst, well the worst seemed like pointless drivel.

Willa- Not a horrible story, but certainly not great, very predictable.

Gingerbread Girl- This was alright, felt like old King when the danger popped up, but again nothing really spectacular.

Harvey's Dream- A very forgettable tale, doesn't help that the story is so generic.

Rest Stop- One of the better ones I think again nothing great, but not terrible.

Stationary Bike- definitely one of the better ones, a neat little tale and again even though you know where it is heading, it stays sufficently fresh.

Things they left Behind- neat idea but to me seemed out of place. i don't mean the story, I mean SK writing it, I get survivors guilt but why is SK writing about it? Would have been more meaningful had someone directly associated with it wrote it. Please correct me if I am wrong in assuming SK is not directly involved.

Graduation Afternoon- Pointless, bottom of the barrell here.

N- was decent, again predictable, was reminiscent of older stuff.

Cat from Hell- Originally saw this as TFDS movie, decent story.

NYT at Bargain Rate- another sub-par premonition tale

Mute- saw the ending coming a mile away, additionally aren't there a million other stories like this?

Ayana- nothing great here, another medicore tale

A very tight Place- started out good, very much like old SK stuff, but the ending was very dissatisfying.

Now before you assume I just really don't like SK, the fact is I do, compare these stories to some of his other ones in Night Shift, for instance Jerusalems Lot, I am the Doorway, Boogeyman, the Ledge, Quitters Inc, Children of the Corn. Or compare them to stories in Nightmares and Dreamscapes like night Flier, Dolans Cadillac, ten o'Clock People. All of those were damn good stories with original ideas or if not original told in an entertaining way to make you forget the original. These newer stories though, are hollow, at best reminding you of older ones and at worst making you realize you wasted teh time to read them.
★ ★ ★ ★ ★
johanna dieterich
I really enjoyed listening to these stories on CD. There were a variety of readers for the different stories and they all did a great job. I haven't enjoyed all of King's previous short stories, so I was expecting to be disappointed in a few of the stories. But I enjoyed them all and several of them will be very memorable for me. Of course listening to them is a different experience from reading them, but I imagine that I would have enjoyed reading them just as much.

Note for parents (that should go almost without saying): The stories are creepy enough and have a lot of adult language that you probably wouldn't want your young kids to listen to them.
★ ★ ★ ★ ★
lilac
"Just after sunset" is a remarkable example of Stephen King's talent for the short novels, which compensates the reader for any single cent spent in buying the book.

In part previously published, the stories have a very fresh character in every single line, not one of them is not worthwhile the reading.

After a long period in which buying a SK book was in my opinion often linked to a decepting experience, this time the Master really gets the job done.

Deep congratulations from a long-time Constant Reader (established 1984)
★ ★ ★ ☆ ☆
diana smith
Only couple really good stories, plus one that I know of (Stationary Bike) was already out on CD a few years ago. The Cat From Hell is the best. I really think he's better at novels now than short stories. Also, I think his work the last 15 years as a whole isn't as good as his early stuff. I don't if he's running out of good ideas or what.
★ ★ ★ ☆ ☆
tahnee
I have read quite alot of King and he is one of my fav. authors. Just After Sunset was not one of his best. It just didn't grab me and suck me in the same as Night Shift and Skeleton Crew did. There were some pretty good stories, The Cat from Hell and Stationary Bike are two of my favs. But the ones like Rest Stop and Harvey's Dream I found to be boring. If you can find a used copy for cheap, I would recomend picking it up to read and find which stories you like.
★ ★ ★ ★ ☆
christina ripley
I liked it although it is broken up into short stories and i really do prefer long chapter books such as Twilight. But the thing that made me read them all is that they all had their own little twists and turns and weren't the same thing in different words every time. Over all i'd recomend it to anyone wanting to put a chill up their spine.
★ ★ ★ ★ ★
treestan
Really glad I bought the Kindle version of this book. I'm enjoying all the short stories that I've never read before and wish they didn't have to end so quickly. Lots of good material for a whole book.
★ ★ ★ ★ ★
literanista
This collection of stories, written over a number of years (I remember reading "The Cat from Hell" when I was 18 or 19, in the Year's Best Horror Stories) shows that King has never lost his touch, and that short stories are still his finest format. "Harvey's Dream" is breathtakingly terrifying for anyone who has children, "The Gingerbread Girl" is better than 99% of the movies made with similar themes these days, and reading "N." was like plunging into an icy lake in Canada in the middle of February. I still can't get warm. Whole-heartedly recommended.
★ ★ ★ ☆ ☆
pam rubinoff
It has been a good few years since Stephen King has released a collection of short stories, so I looked forward to reading Just After Sunset. However, I did not think it was as good as some of King's other books of short stories e.g., Nightmare and Dreamscapes, or Skeleton Crew.

The best stories from this book I thought were Willa, Mute and A Very Tight Place, but I guess each reader will have their own favourites.
★ ★ ★ ★ ☆
phiruzi kasad
I have to admit that when a new Stephen King book is released, I rush to buy it in hardcover. However, after the last 3 books, I was not so eager.
This one is great!! I waited until the paperback was released. BUY IT!!! I will be purchasing the hardcover edition to add to my bookshelf.
★ ★ ★ ☆ ☆
charma green
Just After Midnight is OK as Stephen King's fourth book of short stories, having both high and low points, but SK is getting lumbersome and predictable in some of his recent writings. A certain colloquilism seems to be creeping in. To paraphrase BB King, the thrill is gone, ast least in too many of these 14 stories.
★ ★ ★ ☆ ☆
cassandra smith
This book was just okay for me, actually disapointing. I was actually looking forward to some of his short stories because to be honest sometimes he goes on and on way to much for me, (even though you cant put the book down!) so i though i was getting the best of both worlds a great author with a limit on work count! But.... i was really let down, I did not find the stories interesting at all and would not recommend the book.
★ ★ ★ ☆ ☆
johnsergeant
Lately I've found the Stephen King books to be a disappointment. Notably, Lisey's Story was awful I thought. This collection of stories was a pleasant surprise, maybe because they were written in earlier years. Some are better than others, of course, but none are terrible. The last story about tight places is one that will come to mind for me forever when I'm forced to use a porta-john. All in all an enjoyable book.
★ ★ ☆ ☆ ☆
shmuel
"The Cat From Hell" and "A Very Tight Place" were two great stories that I read a couple times. "Stationary Bike" was a boring read, but it did make me think afterward, and it was actually good enough of a high-level plot that I read it a second time and enjoyed thinking about how it would relate to my real-life.

"Willa" was interesting, and had a nice twist, but otherwise, left me feeling empty. "Mute" was a good read, but not something I would read twice. The rest of the stories were different degrees of bad. The worst story I have ever read was "Graduation Afternoon". I don't care about hidden meanings, morals, etc. That story just plain stunk. "The Gingerbread Girl" was a long, brutal read with a predictable ending. "Harvey's Dream" was an OK read, but I could have written the ending. "Rest Stop" left me with serious blue balls...I mean, can we have a decent ending on any of these stories??? "The Things They Left Behind" would have been better if it spent more time on connecting with the families and less time on a woman who was pretty meaningless to the story yet was talked about like she was important. "The New York Times..." story was predictable and just plain dumb. "Ayana" was boring, long, and very predictable...getting the overall theme of this book? PREDICTABLE...BORING.

Finally, "N." was long, prodding dreck. I mean, come on. I LOVE LOVE LOVE "The Plant". It was a great read. Some people have said it was too long, but it was good. It was great. It was suspensful. This? Terrible. Boring. Too much writing about the hay and the sky and the river and the trees and the blah, blah, blah, blah.

Overall, this book is way overrated here. I am a BIG BIG fan of Stephen King. I have read all his books. I have Langoliers and The Stand DVR'd on my cable box and watch them again and again. I love King. Anymore than 2 stars is too much for this one.
★ ★ ★ ★ ☆
allan
I felt like I was hearing old campfire stories...though a little predictable, I was pleased at the feeling of "being told a story". Obviously some stories were better than others, but over all I was pleased, and will probably hold on to this one for a later re-read.
★ ★ ★ ☆ ☆
marty bontumasi
I was excited to read this collection of shorts stories upon finishing "Under The Dome," but the majority of these tales lacked in quality and were rather boring. The best stories here are The Gingerbread Girl, N., Mute, and a Very Tight Place. Skip the rest, because they seem to be just filler. Hopefully his new collection will be much better. WW
★ ★ ★ ★ ★
a d croucher
I love Stephen King books (some better than others) but always a good read. I loved this book of short stories, too. He always refers to pop culture somewhere in his stories which really speaks to me. The only down side with short stories is that they are compact and end quickly (give me a good 500-600 page novel of King's and I'm in heaven). He always "brings it" though, even if the plot seems far-fetched (the cat from hell!!). If you enjoy Stephen King you will like this book of short stories.
★ ★ ★ ★ ☆
corrina lawson
This book is a collection of short stories by the "Master of Short Stories." Most of these are very good and I wished they were longer. I found only a couple that I didn't get into; hence 4 instead of 5 stars. Must read for all King fans!
★ ★ ★ ★ ★
nur fatin atiqah
I got this book a week before its release at a lecture/book signing with Stephen King and Richard Russo. It was amazing. I have read every single Stephen King book. I, like many other fans, was disappointed with some of King's new work. However, with Lisey's Story and Duma Key, he seemed to be getting back to his roots.
So far in this collection, I have read 7 of the stories. "N." is the best that I've read so far and it is his most recent of the works. His writing in it is flawless and he truly shows why he is a master. I felt that, while reading many of these stories, this is the King we all love and can't get enough of.
I couldn't help notice how refined his style is. He has always been a master when dealing with his characters, but the language that he uses now is superior. He is truly at his peak, and I would call the period that King went through earlier this decade was a period in which this new refined style was beginning to emerge. Of course, some of these stories were written a while ago (The Cat From Hell, which I was so happy to see included here), but it is the new ones that shine and reveal the writer that King is today. Simply put, he is the best and I'm so glad that I got to meet him. Such a great person and a true genius. Get this book; you won't be disappointed.
★ ★ ☆ ☆ ☆
othmanation
Stephen King is one of the most successful living authors in America, writing iconic masterpieces of horror such as "The Shining", "Salem's Lot", "The Stand" and "Cujo", among others.

What these works have in common is the ability to find the macabre and horror in everyday situations involving common people, and his best works are long and often rambling affairs that lead one gradually into the center of the fantastic and/or supernatural elements.

I've never really cared much for his forays into "mainstream" fiction, such as "Misery". Further, even some of his more recent "horror" has seemed diluted compared to his classics - "Duma Key" and "Cell" come immediately to mind.

However, being a lover of anthologies, I thought I'd give "Just After Sunset" a spin. I have to say I was very disappointed.

The stories seem small without any real payoff at their ends. I found "N." to be totally predictable after just a couple of pages, in addition to highly annoying in the repetitive detailing of the character's obsessive/compulsive actions. I was skipping paragraphs and even pages at a time, not a good thing in a short story.

There wasn't any real "horror" involved, as far as I could tell. I suspect that if these stories had been submitted for publication without the "Stephen King" label attached, they'd have been returned with a polite letter of refusal.

There was a time a couple of decades or so ago when a King short story collection was a promise of a smorgasbord fright-fest. Evidently, those days are gone.

Anyway, it sure didn't work in this compendium.

I'll give it the extra star for Lifetime Achievement, though. So, two stars.
★ ★ ★ ★ ★
shava
These short stories were very disturbing and caused me to have some really strange dreams, but that's what makes these stories great! Very vivid descriptions and will leave you unable to put the book down.
★ ★ ★ ☆ ☆
heather connor
You will find few thrills in this collection of short stories. To be fair, each tale is an easy read and some are quite enjoyable. But sadly they are also instantly forgettable or boringly predictable.
King has grown as a writer but has at the same time lost a lot of the oomph and sheer audacity his earlier books possessed. Although these shorts do contain some gritty scenes they remain tame enough for your puritan grandmother to read.
★ ★ ★ ★ ☆
celina aghabekian
Most stories here are pure vintage horror King, but the two I loved best were "Stationary Bike" and "The Things They Left Behind". Both surprised me, in a way, that I wasn't expecting. Good collection that's worth having.
★ ★ ★ ★ ★
skim
This book contains N., one of my favorite SK stories of all time. Deserves 5 stars for that alone. Some of the other stories are pretty good. Others, I don't like so much. That's about all I have to say.
★ ★ ☆ ☆ ☆
jason baldwin stephens
Just After Sunset: Stories
I have read a lot of Stephen King novels, and enjoyed most of them. This was my first book, of short stories by him. To me, a couple of these short stories, could have been turned into novels. Most were disappointing to me. It just seemed to me, that he couldn't find a proper ending, so just abruptly stopped. I will stick with the novels, the longer, the better. They make for better reading.
★ ★ ★ ★ ★
fanny
Stephen King's writings have always been a 'must read' for me. This book held between its covers stories which I, a seasoned fan, had to put away for a while. He still chills my heart with 'true' short stories. He is showing us in this book, It isn't just a movie (story). He is an important writer of our time. Be well,and Many Thanks, Stephen. Patty
★ ★ ☆ ☆ ☆
erinsabs
Remember King's short story compilation, Night Shift? I still have the Signet paperback from 1979. Read it to tatters too. I don't see "Just After Sunset" reaching that stage of decrepitude. Nope, I think I'll donate it to the library book sale today.

Some of these stories have so much promise, but they fail to follow through in the end. Take the last one, A Really Tight Place. A terrific premise and wonderful description of the protagonist trying to escape from a porta potty. (Question: Did Steve actually try this? It seems extremely well-researched. One has to wonder...) But the ending is so disappointing. Come on, Steve! You can do better than having the guy jumping into a hot tub with the villain and scaring him into suicide by introducing poop to his pristine water! Please!

I've been a fan for over 30 years, but my interest is waning. Steve, you've been a constant companion to me and I'll always love you. Your writing style is and always will be fabulous. But these stories don't have satisfying endings. K.I.S.S.
★ ★ ★ ★ ☆
ron demaio
As a long time fan of King, this collection somehow slipped under my radar. As expected from any short story collection, a couple of the stories were of the "what was that all about" variety , but most of them showcased King's incredible talent.
★ ★ ☆ ☆ ☆
christineelizabeth
Judging by his last few books, I wasn't expecting much and I didn't get much either. This (audio)book should not have been published. "A Very Tight Place" was the only story I found very enjoyable. Unfortunately, I had to tolerate the other stories before I could get to this one (it comes at the very end). Listening to how he came up with the ideas for the stories in this collection was also a lot more enjoyable than the stories themselves. This seems to be a case of "you win some, you lose some."
★ ★ ★ ☆ ☆
abby terry
I really appreciate Stephen King's loyalty to short stories but I think that this book isn't his best in this category. Just After Sunset consists of 13 short stories but most probably you will forget most of them after you finish the book. King claims that he wrote these stories in the way he did in the old days but I beg to differ.
★ ★ ★ ★ ☆
susette roark
I am not a die-hard King fan, but I enjoy his work from time to time. I found this to be a good collection of short stories, although some were better than others. My favorites were "N" and "The Gingerbread Girl." I would start with those and move on from there, if you don't have time to read the entire book. One recommendation if you read "N" - don't go searching for Ackerman's Field! Other stories were good, but not as good as those in my humble opinion.
★ ☆ ☆ ☆ ☆
micki macdevitt
I read this book a few weeks ago and although I am a huge Stephen King fan, I did not like this book at all. I found this book extremely dull and boring, as I really could not remain interested after the first story. There were a few OK stories in here, but over all this book moved slower than any of his other books and by far was the most dull of his short story collection. While I find King's short stories to be really crummy as it is, this book did nothing more but confirm my dislike for these works. In all honesty, I really tried to like this book and I really tried to force myself to remain interested... but that was all in vein, I just couldn't do it.. this book was just too slow moving.

The stories are as follows:

Willa (4/5): Guy and wife are in a train accident, and are separated. The guy wants to go to town to find his wife, but the town is located through a treacherous stretch of desert. When they reach town they find each other in town, no one talks to them and the find out some real surprises about themselves. Great ending, would have been better if it was faster paced.

Gingerbread Girl (1/5): A woman has an obsession with running and uses running as a stress reliever after her divorce. She runs to an abandoned lot and finds a blood trail leading out of a car that belongs to a local gangster. She is kidnapped by him. Does she get revenge?

Harvey's Dream (2/5): Harvey and his wife have dreams that tell the future and come true... Been there done that.

Rest Stop (1/5): Guy is driving down the road and has to use the toilet. He gets to a rest stop and hear a scene of domestic violence in the bathroom. What does he do?

Stationary Bike (1/5): Guy becomes a health nut and buys a stationary bike. As he works out he starts to have odd dreams and starts to paint them. As he has more dreams they get more disturbing. He starts to envision himself in his paintings and reacting with the characters in a negative light... The end is an ok surprise. Think of it as a short crummy version of Rose Madder.

The Things They Left Behind (1/5): 9/11 survivor has horrible visions and "survivors guilt" of the attack. Stuff starts randomly appearing in his house.. read it to find out why and what he does.

Graduation Afternoon (5/5): One of the few that I liked. Girl is at a party with her boyfriend and they witness the event of "explosive" a lifetime. Very Stand meets Watchmen- esque

N.: Another one of my favorites (5/5). A clear Lovecraft ripoff. Psychiatrist commits suicide after seeing a patient labeled only as N. N. claims to see a doorway to a parallel universe in which he meets a Chutlu type creature. He named the creature Cthun... RIP OFF!

The Cat From Hell (2/5): Hit man is sent to go kill a cat. Cat is crazy and violent as hell. Pretty Violent, pretty fast paced. Think Cujo, but not nearly as good.

The New York Time at Special Bargain Rates (2/5): Wife gets call from dead husband. Husband predicts bad things. His wife next? Think The Girl Who Loved Tim Gordon.

Mute (1/5): Guy picks up a hitch hiker who claims to be deaf. He vents to the "sleeping" deaf hitchhiker about his wife who had an affair. Hitchhiker leaves when the driver goes to the bathroom. I think you can guess what the hitchhiker did...

Ayana (1/5): Guy is dying. Guy meets mysterious child with healing powers. Think Green Mile. Ugh boooooring!

A Very Tight Place (2/5): A guy is having legal battles with his neighbor. Neighbor lures him to construction site and locks him in a porta-potty to die. He vows revenge for the incident when he gets out...

If you feel compelled to read it, definately pick it up from the library, if I had the choice again, I would skip it and would have picked something else..
★ ★ ☆ ☆ ☆
april stewart klausner
I never thought I'd be bored by Mr. King's stories... but I was.
Most of the stories are written in his long hand, cerebral, overly descriptive style that is mostly what his post accident books are.
This was such a let down.
I really enjoyed every other book of short stories by Mr. King, but this doesn't compare.
Long Live the King, the King is dead.
I'm sorry I can't say better things about this book.
★ ★ ☆ ☆ ☆
anna amato
King intimates in the introduction to this book that he wondered if he still had the short story chops he used to. If he'd asked me after reading this collection I'd have said, "almost".

Intact are King's penchant for finding a story in even the mundane and common and turning it on its head to gvie us something genuinely poignant or frightening. Unfortunately, while King still has the voice and the chops, he doesn't have the compelling ideas. While he has always had problems with his endings, these stories are the definition of anti-climactic. And, for the reward you might have expected to get from a tighter form, King drags on too long for too little a pay-off. Pages upon pages of unnecessary information about characters that end up doing typical - and in the case of a few stories, downright laughably stupid - things.

This book hurt my heart. I always told anyone who wasn't sure if they might be into King that the should try his short stories, "the guy can't lose in short stories". Well, that hasn't been true for some years now ("Everything's Eventual" had a LOT of fluff), and this book really put the nail in the coffin for me. "Skeleton Crew" was classic, filled cover-to-cover with great ideas executed masterfully. Same with "Night Shift"; almost every story a gem. It's no mistake that a ton of movies came out of those collections and few out of his later collections (save those abysmal TV series)...they were filled with compelling ideas that made for awesome stories.

King has nothing to prove to anyone but himself, but I really wish I didn't feel like I was getting his production notes here. This collection is common, and beneath his imagination.
★ ★ ☆ ☆ ☆
burton
After Lisey's Story I swore I would never read anything by SteveO again. But then came Duma Key - fantastic read, loved it. So when Just After Sunset came out I thought I would try it because I've loved all of his short stories, and to be honest, I am still wowed over Duma Key. So I got through the first few stories (I can't even remember where I am in the book, now) but quickly lost interest - especially when I picked up Wally Lamb's The Hour I First Believed and Nelson DeMille's The Gate House-Christmas presents no one will have to buy for me! Just After Sunset will have to wait...hopefully it won't gather too much dust, like Lisey's (slow, stupid) Story.
★ ★ ★ ★ ☆
mandymilo
loved this book, a few stories i found boring but most of them excellent. couldnt put it down even though i was so tired but just had to keep reading to find out what happens next on most stories. highly recommend this book one of his best works. he does make very good short stories.
★ ★ ★ ★ ★
racquel
I had never used the store and did not know what to expect. My Step-son and wife gave me a gift card at Christmas and was very pleased with the results when I used it. It was easy to do and the promptness I received was not what I had expected. A really nice surprise. I have every Stephen King book he has written, both my son and I are avid fans.
★ ★ ★ ★ ★
tanyamorrow
This is the latest collection of Stephen King shorts, some of which I've only previously been able to find in audio format. I was absolutely thrilled to see that Stephen's short: Stationary Bike was included in the collection. I loved Ron McLarty reading the story on the audio book and I can't wait to read it on my own. With a funky new cover and a promise of horrible things to come, Just Before Sunset is a must have for any SK fan.

Table of contents (in order):

Introduction
Willa
The Gingerbread Girl
Harvey's Dream
Rest Stop
Stationary Bike
The Things They Left Behind
Graduation Afternoon
N.
The Cat from Hell
The New York Times at Special Bargain Rates
Mute
Ayana
A Very Tight Place
Sunset Notes
★ ★ ☆ ☆ ☆
lisa maloney
I enjoy King's stories very much (having read "Night Shift" twice and "Everything's Eventual" three times) so I was looking very forward to SK's new book of short stories. However, these stories fell flat for me. You could see what was coming a mile away ("Willa", for example) in some and others seemed like an exercise for creative writing class ("Harvey's Dream"). As an almost lifelong King fan, I STRONGLY recommend reading "Everything's Eventual" instead. With the exception of "Luckey Quarter" (maybe I just didn't get it), EVERY story in that collection is excellent and "1408" will blow you away - much, much better than the film adaptation.
★ ★ ★ ★ ★
sarah wilfong
He along with Raymond carver is a master of the short story. I took a writing seminar in which he spoke and he is awe inspiring. Love short stories especially when you have a schedule that allows only short spurts in which to read. This collection will not disappoint.
★ ★ ★ ★ ★
masita
It says something about the quality of this book that it has spurred me to write a review after all these years on the store as a 'lurker.' I do enjoy Stephen King's novels, but I think he may be at his best in the short story medium. The best book I have read in a long time.
★ ★ ☆ ☆ ☆
breathe out
What can I say? If you've read the book, then maybe you already know. I got up on the day of release excited b/c S.K.'s new short story book was out. I thought maybe it could be as good as Skeleton Crew or Nightmares in Dreamscapes, but after finishing it, I was sadly mistaken. Here's a quick rundown of the stories:

Willa--not really my cup of tea. We find out mid-story that they're ghosts. Ok--fine. But they don't really do anything. A bunch of them are waiting in an abandoned train station. 3 of 10.

The Gingerbread Girl--This was a MUCH better story than the first. Kind of long though. I think the first part could've been told through back story. The end wasn't surprising. I would've had another lunatic kill him, instead of the simple drowning. 7 of 10.

Harvey's Dream--I didn't see the point in this one. Harvey has a little premonition that one of his daughters is dead. Big whup. 1 of 10.

Rest Stop--Awesome story; horrible ending! It started out great, but what happened? Nothing, that's what! The main character bullies a guy at a rest stop, then drove away. WTF? We needed some revenge. If Steve had combined this story with the Gingerbread Girl ... then wow! But as it stands ... 5 of 10.

Stationary Bike--What the heck was that? I'll tell what it was. That was a couple thousand words of mindless rambling, which mae no sense whatsoever. I don't see how anyone could sit back and be proud of a story like that. This one definitely should have went to the slush pile! 0 of 10.

The Things They Left Behind-- Oh, my goodness gracious! What a waste! What the heck is going on with these horrible stories? This was SOMETHING about 9-11. I couldn't tell between all the rambling. Is this book almost done yet? Geesh! 2 of 10.

Graduation Afternoon--This has got to be one of the stupidest S.K. short stories I have ever read! Here's a challenge: I want you, Stephen King, to publish this very story under a different name. I guarantee it won't happen! Is it possible to give a negative here? 0 of 10.

N.--This one was a lot better. It hits on OCD. The first part was a bunch of rambling, which I didn't care for, but the second part is what made the story. When the DOCTOR started having the same symptoms. It reminded me a lot of the story, Survivor Type, when the main character is going bonkers. 6 of 10.

The Cat From Hell--seems like a title an adolescent would give his firty story. If you can remember the cat in Cat's Eye, then you can picture it running amok. The way it crawled down that dude's throat was pretty cool. Even for the story's stupidity I gave it a 6 of 10.

The New York Times at Special Bargain Rates-- what in the world? I was actually ENJOYING this story when it ends suddenly. This should've been a whole lot longer, which would've made it a whole lot better. There so many directions he could've taken this. But didn't. 5 of 10.

Mute--Not a bad case of storytelling. It's right down the middle of not bad but not very exciting either. 5 of 10.

Ayana--I didn't care for this one at all. It seemed to be nothing but a "filler" story to get the page count up. Although I can't imagine S.K. having trouble getting the page count up. I guess he could've made the previous story longer to make up for THIS mess. 3 of 10.

A Very Tight Place--This was easily the most digusting story. Being trapped in an overturned Port-A-Potty? Ew. It was a fun read--not scary in the least, but I don't think that's what the author had in mind. 6 of 10.

As for the book in its entirety? Not good. I would NOT read this again. a 49 out of 130? Not good. It may be time to hang it up, old friend.
★ ☆ ☆ ☆ ☆
angie hall
I absolutely love Stephen King but this book was one of the worst i read it was so overly descriptive that i had to jumpahead just to stay awake he would take so long to describe a scene i was boored to death and thestories were horrible i cannot believe he wrote this crap
★ ★ ★ ★ ★
karianne
I have not read every story yet but the ones I have read have kept me glued to them. I particularly liked "very tight space" where the guy is locked in the porta-potty. This is totally Stephen King at his best.
★ ★ ★ ★ ☆
tim jones
Some of the stories are great! Others like "Graduation Afternoon" were horrible and pointless. My favorite one was one of the shortest ones "The New York Times at Special Bargain Rates" King fans should enjoy this book.
★ ★ ★ ☆ ☆
natalia jimena
Stephen King is back once again with a collection of short stories. Most are hit or miss here. I have read the many reviews and it seems to consist mostly of either fans who glorify the author they worship and what they read or fans that just abhor the new tales of Mr. King. Of course there is one that brings back something that Mr. King said about the Army and Iraq. I have always enjoyed reading Mr. King's novels and short stories, and even though I am in the military, I will continue to read his work. He is entitled to his opinion. That out of the way, on with the review.

Like I said, most of the stories are hit or miss and a few that just seem to be. We start off with:

Willa--This was one of the average stories. The writing was good and the characters had a life of their own to them. I at least was able to enjoy the story and had no problem reading through it once all the set up was over with. 3 out of 5

The Gingerbread Girl--Had a promising start. I really felt for the protagonist and her way of dealing with her current situation. Once the story changed and she was in danger, the story failed to hold my interest and I had to push myself to finish reading it. 2 out of 5

Harvey's Dream--To me, this was classic King. I really enjoyed reading it even though the ending was pretty predictable but still left the reader to fill in the ending and let him/her finish the story in their own way. 5 out of 5

Rest Stop--Another average story but with an ending that just didn't seem to deliver. After all was said and done it felt the part of someone who wished they could have done something different after they had already acted accordingly to their character type and had to write that different action down. 2 out of 5

Stationary Bike--Once again Mr. King is telling us, "Hey, I had a bad accident and it has so affected my life that I have to tell you about it again and again and again in a different way." This was not a bad story by far, it just would have been better without the reading having to be reminded of the accident that he suffered. 3 out of 5

The Things They Left Behind--I enjoyed this one. It took a long while to get into it, but once I found out what was going on, I would have loved to see all the different interactions the protagonist would have had with the rest of the people he was destined to see. 4 out of 5

Graduation Afternoon--What to say about this. It was one of those stories that you read and once you get the setting down and the characters established, something happens and then the story ends, and I was left say, "And the point of that story was what?" 1 out of 5

N.--Took awhile to get established, but moved pretty well after. The visions were easy to conjure up and the story was well written for the most part. This is one of the longer stories that flowed ok, but I did have some times where the situation was a bit too descriptive and bogged it down a bit. The ending was completely predictable and didn't leave nothing for want. 4 out of 5

The Cat From Hell--This I am going off of memory here. I read this back many years in an anthology called "Twists of the Tale: An Anthology of Cat Horror" after I had seen it in the movie, "Tales from the Darkside, The movie". I really enjoyed the story and enjoyed reading it and rooting for the cat the whole time. 5 out of 5

The New York Times at Special Bargain Rates--This was a decent tale yet with some flaws. I really feel that after the protagonists gets the phone call that she would have put a lot more suspicion in it and would have spent more time questioning the caller. It was also another story that left the main plot open for the reader to use their own imagination to continue the story if they wanted or to leave it as it was and call it finished. The sub plots were wrapped up nicely and fit well. 4 out of 5

Mute--I read this one in the edition of Playboy. I just have always wanted a magazine with a Stephen King short story in it. This was a decent "be careful what you wish for" type story. I wasn't disappointed with it, but I wasn't wooed by it either. Just average King fare. 3 out of 5

Ayana--This is a guardian angel type story and if done correctly, could rate up with "Highway to Heaven". It wasn't a bad tale, but it was nothing to write home to mom about either. It just was. I did like the use of the ex Marine as the helper. Is Mr. King trying to make up for something, hmm? 3 out of 5

A Very Tight Place--I admit, I read about this one in the notes before I read the story, but it did not take away from the story itself. Actually there really wasn't much to take away from it in the first place. Just another typical revenge type of story and another average one at that. Mr. King was going for a bit of a gross out and mildly succeeded. This one was also very predictable. The reader can definitely see that Mr. King and his family are spending a lot of time if Florida on the island of the filthy rich. 3 out of 5

Some where good, some were ok. I still look forward to reading Stephen King's work because I like his writing style and I always know that I will be entertained regardless and this one is no exception. Overall this was an average anthology.
★ ★ ★ ★ ★
gwen hill
I love Stephen King and this book is a refreshing change from the 'Novel' books he writes. Don't get me wrong, I like ALL his books, but with this book, at least you can take a break between stories to do whatever you need to do or are suppose to be doing. With the novels, you can't put the book down!!!! I wish he'd do a few more like this. But no matter,all are great!!
★ ★ ★ ★ ★
cterhark
I always eagerly await anything new coming from Mr. King, and he rarely disappoints. This anthology is excellent, a real pageturner. I highly recommend this to anyone who enjoys a good story. This is a must-have for all Stephen King fans.
★ ★ ★ ★ ☆
barry james
You wont be dissapointed though it's not up to the same snuff as some of his previous Short story compliations. Still. Worth the price. N the story and N the DvD were an interesting combo. Well put together.
★ ★ ★ ★ ★
markdilley
This collection of short stories provide a return of the many glimpses and sides of Stephen King's writing. This special edition also holds a special animated serialized version of "N". Great reference to the Green Mile for me.
★ ☆ ☆ ☆ ☆
armel dagorn
I gave this book a chance after I stopped reading King 10 years ago when he went of the edge into the valley of boring. But after taking a chance after years I read "Duma Key" and it really surprised me! A great book!!! I thought maybe he had connected with that part of him that wrote magical horror novels. But this book of short stories is good for one thing only. Boring you to tears. If you need something to put you to sleep in 5 mins. this is your ticket. I could be polite and say "I'm so dissppointed", etc. But truth is...it just plains stinks. Don't waste your cash.
★ ★ ★ ☆ ☆
maryellen
I HAVE ONLY PUT 3 BOOKS DOWN IN MY LIFE UNFINISHED AND HALFWAY THROUGH THE 3RD STORY "THE STATIONARY BIKE" I ALMOST CAVED BUT I DIDN'T BECAUSE THE FIRST 2 WERE PRETTY GOOD. THEN I GOT TO "N" ABOUT A MAN WITH AN OBSESSIVE COMPULSIVE DIRORDER. THIS STORY WAS COMPLETELY RIDICULOUS. THE REST OF THE BOOK WAS PRETTY GOOD. SO MY ADVICE TO YOU, IS COMPLETELY SKIP THISE TWO STORIES AND YOU'LL ENJOY THE BOOK.
★ ★ ★ ★ ★
devon
I am a big fan of all King's work but I have to say this collection has to be one of his best works to date. If you like King you will love Just After Sunset. The very first story hooks you and holds you until the last word of the final story.
★ ★ ★ ★ ★
lauren gilbert
The book, itself, is perfect and was delivered in new condition. I was very disappointed in the store's shipping. This book was a gift and was guaranteed delivery by Christmas; however, it did not arrive until Dec. 29. the store's customer service was helpful though.
★ ☆ ☆ ☆ ☆
janneke van der zwaan
To begin with, at the risk of sounding like Annie Wilkes from "Misery", I am one of Stephen King's biggest fans and have read & own everything by him. This being said, I am extremely disappointed with his latest release, "Just After Sunset".

This mostly depressing tome of work deals with life and death - coming directly from Mr. King's own battle with mortality a few years back. However, with the exception of 2 stories ('Willa' - a great tale about the afterlife and those not aware they are dead and 'N.' - an homage to H.P. Lovecraft) the tales range from depressing to just plain awful. Specifically, 'The Things They Left Behind' is a painfully depressing take on post 9/11 trauma and having personally known some who perished in that tragic event this story was not a comfort.

I long for the classic Stephen King short story collections that he does better than anyone in the business - "Night Shift", "Nightmares and Dreamscapes", etc. Perhaps, he is taking himself too seriously since he has found acceptance (at last) from serious literary critics over the past few years. I can only hope Mr. King gives his 'constant readers' a better effort the next time out.
★ ☆ ☆ ☆ ☆
jessica smith
As a faithful reader of King's books, I found this collection of stories to be rather bland. The accolades on the cover would lead you to believe it is a collection of quite horrific stories (what I expect from King), but it is not. Save your money, don't get it.
★ ☆ ☆ ☆ ☆
mista frade
Just like most American people, I love Stephen King but found this book terribly disappointing. It seems like he wrote these stories while sitting in the waiting room of his wife's dentist office. Stephen, if you are listening...you do not need the money!
★ ☆ ☆ ☆ ☆
daniboss
The book is an excellent collection of short stories by Stephen King.

Do not bother buying this Kindle edition though. King's publisher has now decided to treat Kindle buyers like third class citizens....delaying his newest book until December 24th....and charging full list price. This is ostensibly to give brick and mortar book sellers a 'chance'....an argument rendered moot by the fact that the largest retailers are selling the book for $9 or less.

So....I can buy a paper copy I don't want on November 10th for nine dollars....or wait for the Kindle version on Dec. 24th and pay $35.
★ ☆ ☆ ☆ ☆
librariann
"3 and out" is a common expression used in football to signify a team possessing the football for 3 downs and then having to punt the ball to the other team. In this case, it refers to the number of stories I read in the new SK book before I gave up. The 3 stories I read were "Willa," "Harvey's Dream," and "Graduation Day." I found nothing special or particularly interesting about "Willa," especially the ending. "Harvey's Dream" was boring. However, the worst of the 3 was easily "Graduation Day." Girl dates guy, guy's mom dislikes girl, New York city gets nuked. Huh??? Whatever happened to the SK who put together awesome collections like Night Shift and Skeleton Crew? I understand styles change, but come on.
★ ☆ ☆ ☆ ☆
jason shao
So far I have read two of his books that have helped me improve my writing. The first is his memoirs that is a guide to how he writes and a guide for authors.

The second book that I liked was Bag of bones which was loaded with medaphores.

What I have read since these two examples have not been fun to read.

Without the notes in most of his other work I am completely lost as to what is going on in the story.

All of his short stories fall into this catorgy and many of his novels.
★ ☆ ☆ ☆ ☆
marziyeh mirhadi
This was my first stephen king book and let me assure you it will be my last. i was in the mood for unpredictable and a little freaky and found this - well, simply flat and adolescent. i guess i expected more literary skill and story telling ingenuity from all the hype surrounding s. king.
★ ☆ ☆ ☆ ☆
mastin todd
Stephen King waffles, Stephen King burbles.
Stephen King could write a lot better if he halved the number of words.
The stories are not even especially scary.
The story of the running woman who sees a murder and then gets chased but escapes in the end.
And????

And silly stuff like the cat that supposedly causes accidents that kill people.

Its OK if you're 12 I guess.
★ ☆ ☆ ☆ ☆
daniel mongeluzi
YOU FANS WILL NOT LIKE THIS, BUT I FOUND THIS BOOK TO BE A TOTAL
WASTE OF MY TIME. THANK GOODNESS I DID NOT PAY RETAIL, BUT PURCHASED
IT PRE-PUBLICATION. USUALLY I EXCHANGE MY BOOKS WITH A FRIEND IN ANOTHER
STATE BUT THIS ONE IS GOING TO BOOKMAN'S WHERE I CAN "RESELL" IT. I TRIED NOT TO GIVE IT ANY STARS BUT THAT WAS NOT ACCEPTED.
★ ☆ ☆ ☆ ☆
christina perucci
I think it was terrible that Mr. King neglected to let us "Constant readers" know that this book had at least three stories which were already published in men's magazines. I bought these mags just to read the stories. Now I feel cheated because I had to pay for them once again in this long awaited book. If I could return it, I would.
★ ☆ ☆ ☆ ☆
meghan ferris
Well, I used to like Stephen King. But that was before he came out with certain zingers like calling our troops -- our sons and daughters, our brothers and sisters, our husbands and wives, and, in some cases, mothers and fathers and who are, in many cases, the best and the bravest of us all -- "dumb." And, then saying they "can't read," etc.. Sorry, but that don't cut it. No more King for me.
Please Rate Just After Sunset: Stories