The Art of Howl's Moving Castle
By Hayao Miyazaki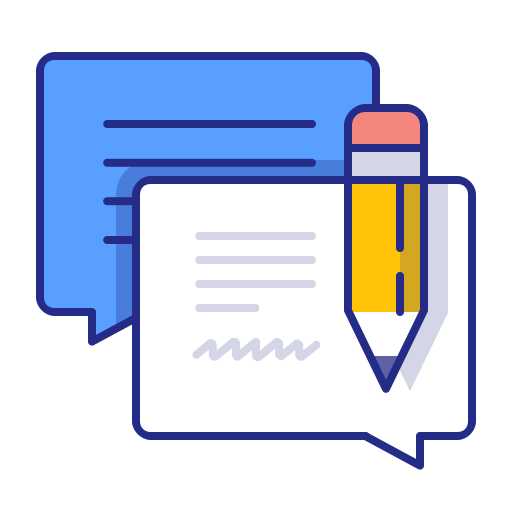 Total feedbacks: 18
★

★

★

★

★

★

★

★

★

☆

★

★

★

☆

☆

★

★

☆

☆

☆

★

☆

☆

☆

☆

Looking for The Art of Howl's Moving Castle in
PDF
? Check out Scribid.com

Audiobook
Check out Audiobooks.com
★ ★ ★ ★ ★
mackenzie simmons
A book really beautiful, if you like Miyasaki's works this is a book you HAVE TO purchase!....Amazing hard cover, beautiful colors and pages, and every detail on production of this amazing movie....A lot of text explaining every part of the process...5 stars for this!!!
★ ★ ★ ★ ☆
kari shepherd
We have a lot of "The Art of" books, and this one is certainly fun. The initial illustrations and renderings are a bit "ho-hum" but the second half is quite pretty. I would have preferred a little more substance, but overall I think it's a very worthwhile purchase.
★ ★ ★ ☆ ☆
macia noorman
The movie is great, in fact it is one of my favorite movies, so I had great expectations for this book. The thing that annoyed me the most was the lack of general concept art, or rather previous versions of characters' design or something like that. Most of the book consisted in stills from the movie. But it had great information detailing the process, shortcomings, obstacles they had during production. Buy it if you are interested in that.
★ ★ ★ ★ ★
joseph selby
Book arrived two weeks before expected and in better condition than I thought it would be in. The book itself is great. While a lot of the art is images from the film, there were more rough sketches and concepts than I thought there would be. Overall I'm satisfied with the book and glad I finally decided to make this purchase.
★ ★ ★ ★ ★
maymona
The Art of Howl's Moving Castle is a perfect compendium of almost everything having to do with the movie and artwork. The only thing lacking is of course, is the gorgeous soundtrack from the movie. (For that I recommend purchasing the Ost [IMPORT] Howl's Moving Castle Audio CD and listening to it while you peruse this beautiful book.)

Anyone who is a fan of the movie, Miyazaki, Studio Ghibli, the artwork, and the screenplay will LOVE this book.

Here is why this book is really worth every penny:

CONTENTS:

Intro

- Production Synopsis

Part 1

- Contains Miyazaki's storyboards. His original concept sketches of the characters, backgrounds, and settings. You get to see the original artwork from the creator's mind. A chance to marvel at Miyazaki's inventiveness, and appreciate the Studio Ghibli animators' talents in bringing it to life on screen.

Part 2

- Neary 200 pages of beautifully printed scenes from the movie (all in color of course, glossy, crisp), following the entire storyline from start to finish, in a very clean layout. Each scene from the movie has concept art, sketches, and final prints. Nice printing, the rich colors and gorgeous artwork of the movie are beautifully intact. Large images, including a few two-page spreads (one of Howl in resting in bed after his "traumatic" hair experience.) *If you are keen to revisit the scenes from the movie, you will definetely not find this book to be lacking, it is chock full of images.

- All scenes have text captions and many include insights from the Studio Ghibli's artists and animators on how they worked to achieve Miyazaki's desired artistic effect. Also a very interesting section of the studio's use of CGI (using CG "(not to create reality but to) ...add realism to the animiation")

- Also full page prints of Japanese promotional posters at the end.

Part 3

- Contains the entire english screenplay of the movie (in case you wanted to see whether you missed anything). Again, nice layout.

(There IS in fact both a hardcover and softcover version of this book, however the softcover I have only seen in the all-Japanese version so far, maybe the english version will be published in softcover in the *future.

- *This tidbit written in Aug. 2005)
★ ★ ★ ★ ★
vebash
When I first saw Howl's Moving Castle I was immediately taken by it. But I had a lot of questions about some of the film's symbols, which prompted to me buy this book. Though the answers to my specific questions were not to be found in these pages, there were a number of other answers to questions I never thought to ask that took their place. In fact, even after just a cursory walk through the book I found myself appreciating the film even more. Now that I've had a chance to read all of the interviews with Miyazaki's team I consider "Howl" to be a definite masterpiece. Everything from considerations about color, mood and the subtle arc of the characters is discussed here. I was most impressed with the observation that the With of the Waste is not an "evil" character nor does she consider herself to be evil. This certainly comes through in the movie when you find yourself being endeared to the poor old woman who, despite her age, maintains her naughtiness. I wish books like this were done for so many other animes that I enjoy, but at least Miyazaki continues to offer them up for most of his films.
★ ★ ★ ★ ★
ryan zegers
The Art of Howl's Moving Castle is great for anyone that loved the movie and wants to know more about how it was created.This book gives you a look at the concept drawings that started it all. There r some stills from the movie as well. They give you a play by play from the first image to the last. It's great because you get a little blurb explaining the drawing and character development by the person that was actually drawing that particular character or scene. There are a lot of interesting factoids about why a character is drawn a certain way or way the color scheme may change based on a charcters mood. My favorite part was the evolution of the Elder Sophie and how her apperance changed. You also get a copy of the final screenplay at the end of the book. So enjoy as you flip through how Howl's world came to be.
★ ★ ☆ ☆ ☆
maaike
I love Miyazaki, but I do not like this "art of" book. Typically a great "art of" book takes you on a journey behind the scenes and gives you a look at the development and the art created to produce the film. It should offer art that you can't see watching the movie and give you lots of detailed explanations about the process and inspiration. This book ,however, does not. It is mostly just still from the movie. There are a few early sketches, but no explanation to go with them. Just lots and lots of screen still arranged in a poorly formated book.
★ ★ ★ ★ ★
lhizz browne
I flipped out when I first got this in the mail! The quality is impeccable, not a single blemish. It was brand new. The contents were what had me gushing; I loved the detailed concept sketches and art! It gave me a new perspective on Howl's Moving Castle. The price is amazing for such great condition, I highly recommend this awesome book to any Studio Ghibli fan!!!
★ ★ ★ ★ ★
cj snead
I just got this as a gift and I love it! It is a wonderful collectible book. I am always looking for hardback because I think they are more collectible than paperbacks. The art of the whole book is wonderful but the character sketches are my favorite probably because I loved the characters of the movie so much. I thought they were beautifully done. In all the art I loved seeing the creative flow, the process of artists is fascinating to me. It's like looking inside the mind of a creative genius. I am so happy with this gift. It's a beautiful book and I will cherish it forever.
★ ★ ★ ★ ☆
majusvirag
Although it is a beautiful book, very well treated and designed, the content of concept arts is something low compared to the number of stills of the film, would have liked to see more of his character designs and their beautiful landscapes printed on the pages. Still, it is a good purchase.
★ ★ ★ ★ ★
romy
Being a great Miyazaki fan I really love this book. Even though majority of the books is filled with movie stills, I love it. I revisit those pictures in the books and get myself lost in the beauty of colors. Also being a student of animation, I really get to learn a lot of things. Character concepts and other drawings are really helpful. I highly recommend this book for anybody who likes stories, animation and colors.
★ ★ ★ ★ ★
bagish jha
I totally enjoyed the layout and discussion in this book. I have been a Miyazaki fan ever since, "My Neighbor Totoro" which I saw when I lived in Japan. If you relish animation and all the details of this art form, you'll like the format and attention this book gives.

Janine Bolon, Financial Coach, Radio Talk Show Host, author of "Money...It's Not Just for Rich People!" available on the store. Money...It's Not Just for Rich People!
★ ★ ★ ★ ★
kyle clark
Following in the tradition of The Art of Spirited Away, this book captures some of the best work in progress art for the film. The paper is glossy, the size is perfect for a coffee table book, and the colors span a wide, wide range, though perhaps not as much as those in Spirited Away.

If you like The Art of Spirited Away, get this. There is something odd about it though. It's listed as being in paperback. The version I picked up at Barnes and Noble was most certainly not a paperback, and was in the exact same covering as The Art of Spirited Away, which is listed as a hardcover. Why is this?
★ ★ ★ ★ ★
jason powell
If you loved the movie, you will love this book, The Art of Howl's Moving Castle it's hard cover, with original sketches, storyboards and the final screenplay!

The book explains every step of the complex story, from the original book adaptation to the final movie. Also have quotes and articles from creators of each process (designers, art directors, supervising animators, etc.) It's like seeing the movie scene by scene with artist commentaries.
★ ★ ★ ☆ ☆
amanda bennett
As a huge fan of the film Howl's Moving Castle, I was delighted to see this book being sold so cheap here on the store. The book is hardback, and overall, well presented.

My only complaint with the book is that the majority of it only contains stills from the film. They look great, of course, but I was hoping there would be more concept work, as well as pages dedicated to just backgrounds, as they were some of the most beautiful ones I had ever seen in an animated film.

In a nutshell: A good book with some beautiful art, which is cheap, though it contains mainly stills from the film, not a lot of concept work.
★ ★ ★ ★ ★
loolee dharmabum
Howl's moving castle is a wonderful story of fantasy. After the first time I watched it I actually had tears coming out from my eyes. I can feel myself how Sofie would feel when she suddenly turned in to a 90 year old woman. I was actually surprised how Howl was willing to sacrifice himself to protect Sophie, a person that he didn't know of much. I'm glad to say that that this is one of the best movie I've ever seen. I'd like to thank the person who created this wonderful and amazing story!
★ ★ ★ ★ ★
esra aytekin
This book in one word is...stunning! The high quailty pictures on thick quailty paper make this the best art book that i own. If ur thinking about buying a studio ghibli art book do not hesitate to buy this one!!!
Please Rate The Art of Howl's Moving Castle