Flora & Ulysses: The Illuminated Adventures
By Kate DiCamillo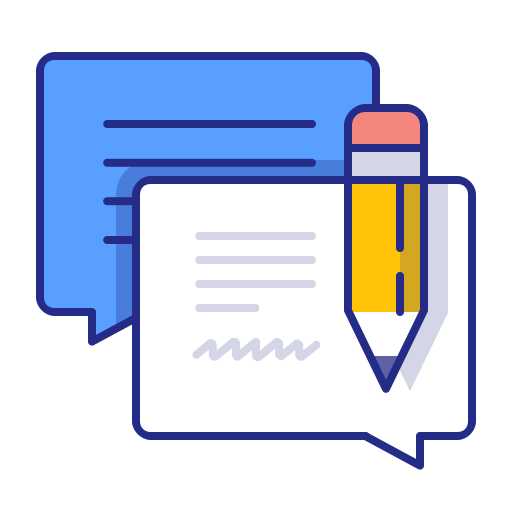 Total feedbacks: 10
★

★

★

★

★

★

★

★

★

☆

★

★

★

☆

☆

★

★

☆

☆

☆

★

☆

☆

☆

☆

Looking for Flora & Ulysses: The Illuminated Adventures in
PDF
? Check out Scribid.com

Audiobook
Check out Audiobooks.com
★ ★ ★ ★ ★
scott pfister
You wouldn't expecy a story about a squirrel being sucked into a vaccuum cleaner to be funny and smart, but it is! Flora learns a lot more about grown-ups and the squirrel, Ulysses, learns there is more to life than being hungry (maybe).
★ ★ ☆ ☆ ☆
miracle
There are two instances of proposed violence in the story that are disturbing. Flora's mom tries to convince her father to kill Ulysses the squirrel and, when Flora's father fails to do the job, her mother attempts to do it. By this time in the story, the squirrel could be interpreted as Flora's pet and these instances may be upsetting to a child. Very imaginative story and while superhero Ulysses saves the mother from harm in the end and the impression is the family lives happily-ever-after, the aforementioned scenes are distressing.
★ ★ ★ ★ ★
rebecca eden
I bought two versions of this book; the print one for a granddaughter and the Kindle one for me. Not sure where the granddaughter stands on this yet but I loved it as I do all of Kate DiCamillo's books. Having said that, the print version works better because of the graphic nature of some of the book. On my Kindle I didn't like the graphics at all but they worked better on my I-Pad. I enjoyed the combination of print novel combined with graphic novel and I loved the story. I think just about any child who reads well would enjoy the book. I happen to be an adult who still loves children's books so I keep up with many of the wonderful new books out there. I no longer pretend that I read children's books just because of my grandchildren who range in age from 6 to 28 years old.
★ ★ ★ ★ ★
bahareh
Kate DiCamillo took me through the pages of a comic book and novel rolled into one! I soared over buildings, attacked a cat, loathed a shepherdess lamp, shed tears on a horsehair couch, and discovered love in crackers and sardines. My vocabulary was expanded, as even a grown woman, I needed to look up words in the dictionary! I loved the learning adventure that I encountered in the pages of this Newbery pick! I can't wait to read it again, but this time with a sprinkle donut in my hand!
★ ★ ★ ★ ★
jeglaja
Choose this after hearing the author on MPR. She drew me in as she read and I was laughing out loud. Bought the book to share with my niece as she gets older. Cannot wait to read it with her! I love the book, and I get to hear Kate DiCamillo's voice in my head as I read it. Would definitely recommend this to buy!
★ ★ ★ ☆ ☆
ahmad adel
I enjoyed this with its quirky characters, splendid writing, and great merging of graphic and text novel. I just didn't see the point of remaking The Odyssey. For one, it gave the novel very little plot because all the characters do is move around like Odysseus did--go to this apartment, this restaurant, back to the apartment. Besides, what are you going to tell kids about the plot of the real Odyssey, and does it really matter?

Also, the reaction of the mother wasn't clear--why react so strongly and smoke cigarettes (even though the cigarettes were shown in a bad light, I still wondered about the need for them).

I was left thinking that this is autobiographical material--that Kate DiCamillo is working out issues with the time she spends writing with having a family. Another adult novel written in kids' format, something the Newbury likes to reward.
★ ★ ★ ★ ★
meredith flanagan
The prose is quintessential DiCamillo. The characters are quirky yet rich. The plot is just strange enough to be compelling, yet grounded enough to be accessible to a wide audience. I fully enjoyed my adventure with the super hero squirrel, and so will you.
★ ★ ★ ★ ★
rui in cio
Kate DiCamillo does it again. She communicates such depth wrapped beautifully in simplicity. She makes fantasy seem real and logical, she creates the warmest characters, and tells the most important stories.
★ ★ ★ ★ ★
peggy sharp
For people who like to histaricly laugh. People why are not very sirious. People who like to read a very long and funny book. Great Phenonimal, whatever good word you could think of. Nice. Likeable.happy.great.
★ ★ ★ ★ ★
bryan
Abby says we recommend this book to people with dictionaries because it contains some very unique (or AJ says, weird) words to help tell this fun adventure story about family, friendship, trust and wanting to belong. <3
Please Rate Flora & Ulysses: The Illuminated Adventures