Book 3), Lady of Avalon (Avalon
ByMarion Zimmer Bradley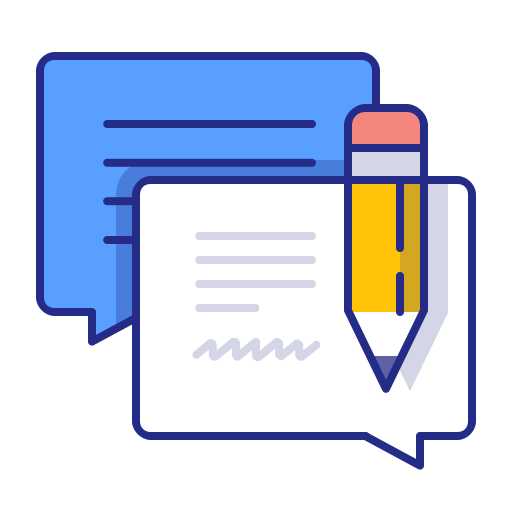 Total feedbacks:24
★

★

★

★

★

★

★

★

★

☆

★

★

★

☆

☆

★

★

☆

☆

☆

★

☆

☆

☆

☆

Looking forBook 3), Lady of Avalon (Avalon in
PDF
? Check out Scribid.com

Audiobook
Check out Audiobooks.com
★ ★ ★ ★ ☆
hamid
Okay..I'm sure that most people who read the summary gasped and said," How dare she! It was great!" (Well, some of them, anyways) ;)However, I didn't say that I DIDN'T like it..it's just that I was a bit..dissapointed.Let me just explain myself.First of all, I have to commend Marion Zimmer Bradley for giving the readers some background for what goes on in 'The Mists of Avalon' and continuing what happend in 'The Forest House'.Also, as far as I know, it also seems to be historically accurate. Finally, as some previous reviewers mentioned, it did a good job chroncling(sp?) the reverbratiions that Chirstianity had on it's follower's views towards the Celtic beliefs. You know, first, they weren't quite so fanatic and influential, and then slowly, it start changing the old ways.My only problem with this book is that all three parts were basically the same: the main character introduced, the main character falls in love with someone, and then either the main character or his/her love di
★ ★ ★ ★ ★
michellewindmueller
I love this book!!!I love it. It was just as good as The Mists of Avalon and it's like reading three books because there are three parts. The first part is about when they first close the mists around avalon, the next is a few High priestesses later, and the next is about Vivianne becoming High Priestess. This book is beyond words...wonderfully written, it is just wonderful, thats all I can say...you have to read it! I give this book 5 stars for being superb, just like The Mists of Avalon's SUPERBNESS. Marion Zimmer Bradley lives on as her books gives her life in our minds and hearts and memory.
★ ★ ☆ ☆ ☆
susie frischkorn
Of the Avalon Trilogy, this was my least favorite. Long, boring, and with uncomfortable breaks betwen sections/chapters, it was very confusing. The only saving grace was that it linked the Forest House and Mists so that they could be better understood when allusions to historical events were made. Read it, but don't expect fireworks.
★ ☆ ☆ ☆ ☆
kts1227
Once upon a time I liked her work. Her Darkover series was interesting, although it had some odd age inappropriate sexual content. I found out later why. Bradley and her husband were the lowest scum imaginable. They were pedophiles. I have since destroyed all her books.
★ ★ ★ ★ ★
rook
This book gives you such a wonderful feeling of wonder and magic. You actually feel like you are there watching everything happen from a distance. My favorite characters were Caillean, Gawen, Sianna, and The Mother os Sianna. This is the best book anyone could ever read. Even at the early age of 11, I loved it!!!
★ ★ ★ ★ ★
ibraheem
I loved this book! As Bradley spins her tales of the High Priestesses of three seperate periods, linking them through reincarnation, you feel their pain, cry their tears, and find comfort in their love. This has to be one of my favorite books I have read yet of hers and it just makes me want to see more of the same!
★ ★ ★ ☆ ☆
purvi
Lady of Avalon jerked me around too much with sudden breaks and leaps in time, not to mention emotional cliff-hangers, but connects Forest House(which was wonderful) to Mists of Avalon (also great) so it's worth the read. If you're a hopeless romantic like myself, be prepared for gut-wrenchers.
★ ★ ★ ★ ★
greyeyedminerva
Normally, if the name of the author isn't Anne Rice, it takes me three tries to start reading it. A couple of months ago a friend gave me a copy of The Mists of Avalon. Three starts and three completions. An awesome book to say the very least. *g* Well, to make a long story short, if MZB writes it, I read it. But, unlike many, I don't expect any book to match The Mists. Lady of Avalon doesn't have the Arthurian characters to fall back on but new personnas are developed in each part. Characters that I can see, relate to, love and feel a loss when they die. I guess I just like to read a great book by a great author and didn't feel cheated here at all. I'll have to take a trip to England just to visit the sites.
★ ★ ★ ★ ★
dei foo
Well, I am very impressed with the entire series. Mists of Avalon series is one of the best I have ever read. These books kept me up for hours reading cover to cover. My favorites are the Forest House and the Lady of Avalon. I would recommend these for anyone. I could not put these down.
★ ★ ★ ☆ ☆
michelle dornfeld
I don't think that anyone in the world is capable of writing two books like Mists in one lifetime, even MZB. After reading TFH, I almost didn't buy this book when it came out, I couldn't stand seeing MZB lower herself like that again. However, I finally screwed up my courage and bought this book. I don't regret it, even though it had no hope of matching Mists in terms of complexity and scope. It was still a moving book. It was better than TFH, though, it wasn't just a romance novel with some historical facts worked in. It earns the title "Prequel" in that it actually relates to TMoA, with similar themes and characters we know, unlike TFH, which kind of came out of the blue.
★ ★ ★ ★ ★
takako lewis
I read Bradley's "Mist's..." first and this one second. If you've ever been really in love, this book will remind you of that once in a life time feeling. Don't get me wrong, this book is a true Bradley book in the fact that it has everything from action scenes to love scenes. I have to say that this book touched me deeply. I cried with it and laughed with it and will read it over and over whenever I need a relief.
★ ★ ★ ★ ☆
anome
LADY OF AVALON certainly is no competition for MZBs materpiece MISTS OF AVALON, but nevertheless, it still is a very readable and enjoyable novel with strong characters and strong emotions.I am looking forward to reading her next AVALON novel.
★ ★ ★ ☆ ☆
pam hricenak
I've read "The mists of Avalon" and "Forest House" by Marion Zimmer Bradley, and I'd have to say that they are better stories than the "Lady of Avalon" book. I am not saying I didn't like it, just that it didn't measure up to the other two I've read. I felt it was done quickly and without the same passion as the other two. It is readable, and I would recommend it nonetheless.
★ ★ ★ ★ ★
michael angell
The second book in the series. Wonderfully written by MZB. My favorite fantasy author. I purchased this book as well as The Forest House, Priestess of Avalon & Mists of Avalon. They are spellbinding! They draw you in & you can't put them done! If you love MZB you must buy the series! You will not be sorry you did!
★ ★ ★ ★ ☆
jamila
This was an amazing link between The Forest House and The Mists of Avalon. And an almost perfect book, except for a few things. I the first part of the book, Ms. Bradley doesn't seem to know where she wants her "hero" to go with his life. The second part is almost useless, unless you enjoy reading about politics instead of people...which is ok if that's your thing. The last part is absolutely incredible. Viviane is the most interesting character and it's nice to see what the characters that start off "Mists" are like before they were the Lady of Avalon or the wife of Gorlois and Uther....Beautiful ending to the book.
★ ★ ★ ★ ★
tanvi
I loved this book! I've always been fascinated by traditional paganism and that of the "old ways". MZB did a great job of capturing the essence of that majestic and spiritual path, allowing her readers to glimpse into the past but relate to the present at the same time. And the way she linked the "spirit" of her characters together through all three sections really brought the story to life and made people recognize that we're all spiritually connected somehow. An amazing book, I highly recommend it, as well as The Forest House and The Mists of Avalon.
★ ★ ★ ★ ☆
mujde
I am only on page 175 of "The Lady of Avalon" but already I am in love. I started it yesterday! Though it is not as good as "The Mists of Avalon" it is between "The Forest House" and "Mists..." I read the books in the order they were written and am very grateful for the linking between the past and the future... its is great to have a sense of foreboding when reading, though in many instances you are filled with suspense!
★ ★ ★ ★ ☆
brooke everett
I found it beautiful and completely absorbing. I have read it and re-read it and am always amazed by the lyrical descriptions and moving events. All the characters were fleshed out and human. I don't think it's right to compare this book to Mists because it is totally different and has its own merits, just as Mists does.
★ ★ ★ ★ ★
maria ch
I read this book along with other Bradley books after finding "The Forest House" delightful. All of her books contain strong women characters that defy the odds against them. Magic and mystery with every book. I love them all.

~Worth the Read~
★ ★ ★ ★ ★
erin robbins
This book is a wonderful voyage through the tales of three people that reincarnate into each others lives time and time again.The characters in this book have such depth you feel as though their family. This is the kind of book you read over and over again. It is worth every penny that you will spend on it. Do not just pass it by, read it! Otherwise you will be missing out.
★ ★ ★ ★ ★
paul alexander
LADY OF AVALON links the forest house with the great mysts of avalon. It is sooo very beautifuly written and it makes you care so much for the characters. I give it a higher rating then the store allows. You'll cry, sigh and rejoice. You'll be so sad when it is over. Worth any price.
★ ★ ★ ☆ ☆
luisa drent
This story started outrather slow, and it was a little confusing going back in time from the Mists of Avalon, but soon you get used to it. The book didn't pick up the pace until the middle of the book, but then it was wonderful! I have also read Bradley's other books, but I don't think anything has come close to the Mists of Avalon.
★ ★ ★ ★ ★
bharti bhagat
Lady of Avalon is a great read. It is 3 stories tied into one.

Starting with Caileen and working towards Viviane. My only disapoinment

was there was not more background on Vivianne. However what is told explains why she is the way she is.
★ ★ ★ ★ ★
durrel
If you love "Mist of Avalon", you will love Lady of Avalon. Bradley's entire Avalon series is a great read. You can read them out of order and they still flow well. A great series to lose yourself in. Buy them. Read them. Enjoy them.
Please RateBook 3), Lady of Avalon (Avalon