Alice's Adventures in Wonderland
ByLewis Carroll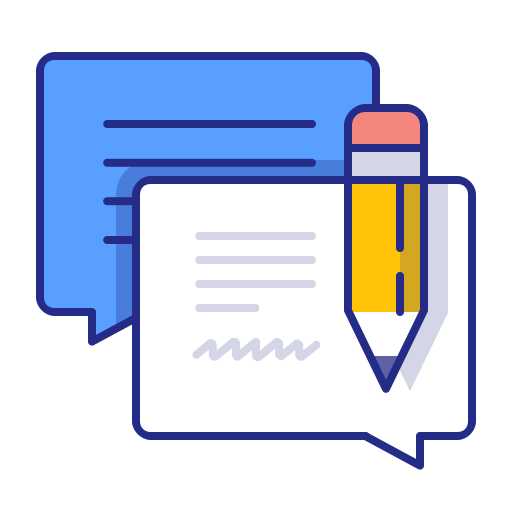 Total feedbacks:17
★

★

★

★

★

★

★

★

★

☆

★

★

★

☆

☆

★

★

☆

☆

☆

★

☆

☆

☆

☆

Looking forAlice's Adventures in Wonderland in
PDF
? Check out Scribid.com

Audiobook
Check out Audiobooks.com
★ ★ ★ ★ ☆
jamey
I loved this book! The book has an amazing way of telling it, although I gave this book four stars(Four and a half, if we could do half) it's a wonderful book. The gram er is a bit old in the way I see it...but, everyone should read this classic!
★ ★ ☆ ☆ ☆
nferrone
I honestly don't think I have the mindset or understanding to appreciate nonsense literature. To me, Alice's Adventures in Wonderland is nothing but a pile of nonsensical words mashed up together. There is not really a plot (everything makes no sense!!) and Alice makes me go crazy sometimes with her back-and-forth effort. I do admire Caroll's imaginations when it comes to the creatures in Wonderland though, but I could not imagine myself enjoying this book if it were read to me when I was little.
★ ★ ★ ★ ★
manderson
I would recommend this book to people who like Alice In Wonderland. I really liked this book and it was free so what whould you loose. It was one of my favorite books on my Kindle. I liked how it had the gallery on it!
★ ★ ★ ☆ ☆
veteran gulfgoofredux
This book was okay. I don't remember ever reading it before, so I picked it up so I could say I'd read it. I plan on reading Through the Looking Glass*. But I don't think I'll be reading it again anytime soon. Parts of it were confusing, and unless you research the history and culture of the time when Carroll wrote it, you'll likely to be as perplexed as I was. But if you're already pretty familiar with Victorian England, you should be fine understanding the different references Carroll makes.
★ ★ ★ ★ ★
girish
This is one of my favorite books of all time. Even as an adult, I re-read this book every year or two, and it remains just as entertaining as when I was a child. Not only does it capture the dreamlike imaginary worlds of children, but its also a clever commentary on society, logic, and mathematics. Such a satisfying and comforting read---perfect for a drizzly Sunday afternoon!
★ ★ ★ ★ ★
emiley
A pretty good format was free so nothing I can say that I found irritating enough to stand out. First time I read the story so I think all the pictures are in there. As for a story review, all I will say is that it was way shorter than I thought it was going to be.
★ ★ ☆ ☆ ☆
jillybean
Given how celebrated classic this book is, I was hoping for some meaningful plot or some delightful characterization or some sort of fun somewhere. I realized few pages into the book that no event, no dialogue, no character means anything. There is nothing to glue any aspect of the story to any other aspect. Although it is evident that I will be disappointed, I didn't give up expecting some clever twist or some enlightening revelation. The conclusion is as unimaginative as the rest of the absurdity in the book is.
★ ★ ★ ★ ★
tanel raja
I am a bit biased with this story since it's been a favorite since I was young enough to start reading chapter books on my own. However, I have not read this book in so long I wasn't sure if my feelings on this story would be different with this new re-read. I'm really glad I still love this story just as much, if not more, than I did when I was younger.

The characters are just as odd and charming as ever. I don't believe I realized this before but Alice is way younger than I thought. She's about seven years old but for some reason I always pictured her around ten. She definitely acts like a little kid a lot more than I remember but she's also really smart. She's eager to prove herself as intelligent and brave which can make her come off as a bit of a know it all. Little Heather definitely related, which is probably why she loved Hermione from the Harry Potter series so much. Also, I loved the cast of characters in Wonderland. The Purple Caterpillar, Mad Hatter, March Hare, White Rabbit, etc. it was like reuniting with old friends which made me feel really nostalgic.

The plot is all over the place but that's not a negative aspect in this instance because that's kind of the point. Nothing makes sense in Wonderland but it's because the world and characters are magical and whimsical. Every chapter or so is a new adventure for Alice which made for new creatures to meet and I really enjoyed that. The overall story is about a girl who falls into a rabbit hole into a different world but there isn't a continuous storyline throughout the story other than her wandering Wonderland and interacting with the citizens. I know that isn't everyone's cup of tea (ha) but I really liked it. I don't need a lot of action or a fast paced plot to like the story, as long as I am enjoying the characters, writing, or world I am happy. I am pleased to say I was happy with all three.

The writing is very straightforward so it jumps right into the story. Like many children's stories it's pretty short, but because we don't have a beefy plot I think a shorter story was the best way to go. I never felt like it was dragging on and I wasn't unsatisfied by the end of the story. I forgot how funny this story can be. Alice's banter between the different characters and the way she stands up for herself and sasses the characters is really entertaining. Although it's a children's book, it doesn't talk down to the reader which I really like. I think this book is a great one for younger readers. I highly recommend it to all readers, but I think this is a great book for a kid who is starting to read more chapter books. I loved reading the book and then watching the Disney movie when I was younger.
★ ★ ★ ★ ★
ali shahandeh
An occasional review will focus on this point. Alice in Wonderland is no more children's book than, "The Lord of the Rings".
The reason this five star book gets less stars occasionally is not because of its contents or purpose; it is because of either being mistaken for a kids book, in which case one wonders why it is forced on kids, or it is so dated that even the reader thinks it is gobbledygook.
You will find the book full of references to items of the time and play on words of the time.
If you fall into either of these categories then you need to first purchase "The Annotated Alice: The Definitive Edition"; this will clear this understandable confusion. Be aware that every sentience is a play on words for a jab at the culture of that time.
I will not go through the story, as that is why you are buying this book. However I will say that it is a classic and should be part of everyone's cultural education.
When you make it through this book and enjoy it the next challenge should be "Alice's Abenteuer Im Wunderland" German Translation.
If you are also interested in sci-fi then try to get a copy of "Mimsy Were the Borogoves" by Henry Kuttner.
Best of Henry Kuttner "Mimsy Were the Borogoves"
★ ★ ★ ★ ☆
suvoluxmi
This review is for the Kindle edition by "Bookbyte Digital". Unfortunately the store lumps together the reviews for many different editions.

Looking for a good Kindle edition of a popular public-domain classic can be a depressing task. Usually there are so many junky editions available that it can be difficult to find a good one, if a good one exists at all. Though I was a bit put off by the amateurish cover illustration of this edition by "Bookbyte Digital" -- it looks like the work of a moderately talented grade-school child -- the illustrations were nicely reproduced and the formatting was good. Inside, I was pleased to see a very nice cover image using one of Tenniel's illustrations. Why they didn't use that as the Kindle cover I have no idea.

At the end of the book, I was surprised and pleased to see a fairly large collection of other illustrations for Alice (not by Tenniel), done when the book originally went into the public domain in 1907. They are nicely reproduced, and I thought several of them were very nice. As Kindle editions of public domain classics go, it was a very welcome and thoughtful supplement.

So why only 4 stars? Because of my pet peeve about Kindle editions of public domain classics -- using straight foot marks and inch marks in place of proper curly apostrophes and quotes. That happens because the text is usually copied from Project Gutenberg or other online sources. I've published two such Kindle editions of public domain classics, and I took the time -- only about an hour or so each -- to swap in the correct apostrophe and quote characters. It's annoying to read a book full of foot marks and inch marks. No real publisher would let that happen.
★ ★ ★ ★ ★
elise
Alice's Adventures in Wonderland is for most children pure pleasure. While adults try to decipher Lewis Carroll's codes in the text, or debate this or that, young readers simply dive with Alice through the rabbit hole, pursuing "The dream-child moving through a land / Of wonders wild and new."
There they encounter the White Rabbit, the Queen of Hearts, the Mock Turtle, and the Mad Hatter, among a multitude of other characters, my preferred is the Cat! - fantastical and totally normal creatures. Alice journeys through this Wonderland, trying to fathom the meaning of her strange experiences.
For more than 130 years, children love the delightfully non-moralistic, non-sense, nopn-educational virtues of this classic. In fact, at every turn, Alice's new companions scoff at her traditional education.
Carroll believed John Tenniel's illustrations were as important as his text. Naturally, Carroll's instincts were good; the masterful drawings are almost as important as the well-loved story.

And for 0,00 Pounds, Dollars, Euros to pay - what can You lose?
It is a whole win-win situation!
Grab, people, grab!
★ ★ ★ ☆ ☆
larry bob roberts
I'm sure we're all familiar with the basics of this story, with all the film adaptations and school plays. The previously mentioned story-telling, as far as I have seen, tends to leave out a large chunk of the original story. That isn't necessarily a bad thing, it does tend to lead to a more coherent story-line, but part of the whimsy of this story is the randomness of it.

I am personally, more of a fan of the Disney version, but I did enjoy the original, just in a different way.
★ ★ ★ ★ ☆
vinh
This book is great for both children and adults. I wish I could have read this at a younger age because I think that if I had, I would have had a different perspective then. Alice's character was well written because it showed that she could be both kind and generous, as well as stern sometimes. What makes this book so great for both children and adults are the imaginative places that Alice goes to. She goes on a unexpected journey and it shows us the innocence and imagination of children. However, without illustrations I feel that this book would have been a bit more difficult to understand. Also, at some point it was irksome where she grew and shrank multiple times. Overall the book was interesting and if you haven't read this classic, I recommend it.
★ ★ ☆ ☆ ☆
kenny daily
I bought the audiobook format, read by Scarlet Johansson, as a bed time treat for my daughter and I.

While Scarlet Johansson did a great job with bringing the characters to life with her soothing voice, the content of the story left both of us frustrated and confused.

Maybe the time of enjoyment for a book like this has passed. Yes, this was written in a bygone era, and perhaps it was unique then. Nonetheless, the book was complete nonsense.

If something like this were released today, it would go nowhere. It would get lambasted. The story was terrible and the characters were creepy and psychotic.

It was hard to enjoy the story with how little sense it made. I think you have to be high to appreciate a book like this, and my 6 year old daughter is a little young for that.

I definitely do not recommend this book.
★ ★ ★ ★ ☆
walter criswell
Alice follows a rabbit down a hole. She ends up in a very strange place. This place is called wonderland. There she will have strange adventures and meet strange creatures. Read the story to find out who what and where.
It was an okay story there were parts that didn't make sense though. Like what certain poems and phrases and words meant for example. Plus certain actions or ideas were just plain weird. The story was just one insane action after another. I honestly never knew what to expect for the next page.
★ ★ ★ ★ ★
alger
Great book for the young at heart. It may be a little confusing for small children to understand, but they will still enjoy the "curious" adventures Alice experiences in wonderland. Be warned that the many movies based on Alice in Wonderland and Through the Looking Glass take a lot of liberty with the story. This book does not follow your typical disney movie plot, it is very different, but still enjoyable.
★ ★ ★ ★ ★
alison longworth
i love it, it really sucks you in to it. if your not a reader this will make you one. also its great for all ages. my baby sister loves it my dad loves (and he doesn't like many fun books like this) and i love it.i highly recamend it.
Please RateAlice's Adventures in Wonderland