Caraval
ByStephanie Garber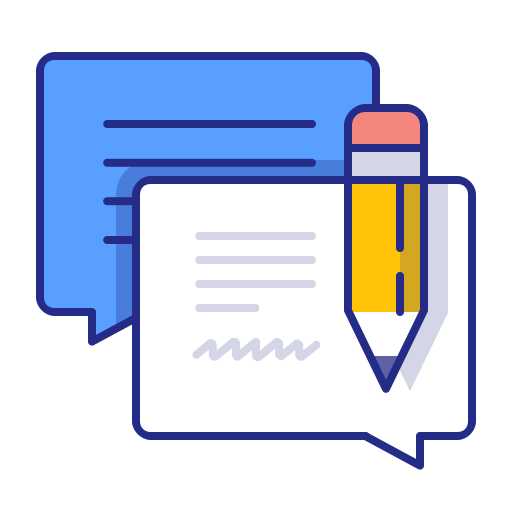 Total feedbacks:200
★

★

★

★

★

★

★

★

★

☆

★

★

★

☆

☆

★

★

☆

☆

☆

★

☆

☆

☆

☆

Looking forCaraval in
PDF
? Check out Scribid.com

Audiobook
Check out Audiobooks.com
★ ★ ★ ★ ☆
toadhole
Overall, I liked this book. I really enjoyed the game and the world that Garber created. There was this odd emphasis on colors that was weird to me, but other than that, I genuinely liked it and it's very unique. I loved the eerie carnival/circus feel while also playing up the appeal and awe of just magic in general. You never really know what's real or fake and it walks the line of reality and magic, so I got a kick out of that. I listened to this in audio and was thoroughly engaged and didn't want to stop listening.

I will say that the actual plot wasn't the best for me, however, as I wasn't that big of a fan of Scarlet. I wanted more from her. I know she was used to being cautious and responsible from her life on the island with her crazy father, but there were so many chances for her to jump outside of her box during the game and I felt like she didn't do it to the extent I was hoping for. Also, a lot of her choices are kind of dumb on her part and I was just shaking my head at her. Again, I know, she's inexperienced with life in general outside her family dynamic, but still.

I was also a bit disappointed when things are FINALLY revealed (it took a touch too long). It felt underwhelming/anticlimactic to me. Again, I wanted more.

All that aside, it was a good book and I'm curious to read the companion novel to this book and enter this game and this world again.
★ ★ ★ ★ ★
cely maimicdec ttrei
THIS BOOK!! AHHHHHHHH!!! I LOVED IT SO MUCH!! This is one of those rare occasions where the hype surrounding a book is completely justified (in my humble opinion) and I'm so excited I can join in the fangirling!

THE REHASH
Scarlett and her younger sister Tella have admired Caraval their whole lives and have longed to witness the show's magic for themselves. For years Scarlett has written the mastermind behind it all, Legend, and received no answer. When they're not dreaming of Caraval, Scarlett and Tella are being controlled and abused by their father. Several days before she's suppose to marry a Duke and live a cushy, safe life with a man she's never met, Scarlett writes one last letter. Much to her surprise, this one gets answered.

Legend has sent her three special tickets to the Caraval game and Scarlett can't believe it. She immediately runs to tell her sister, only to find her canoodling with a sailor named Julian. To buy his silence, they offer him the third ticket and set off. On the way, Tella gets separated and Scarlett is convinced she's gone ahead inisde Caraval without them. Once Julian and Scarlett reach the inside of Caraval, however, they realize that Tella isn't just inside game, she IS the game. Everyone participating must gather clues to find the missing Tella and whoever finds her wins. Scarlett must be the one to win to reach her sister first and save her.

Remember, it's only a game. But the deeper Scarlett and Julian go, the more it doesn't feel like JUST a game…

THE GOOD
THIS BOOK WAS SO GOOD!!! I just finished listening to the audiobook last week and I've already bought a hard copy and plan on reading it again soon.

Going in I knew this novel was suppose to be a mind bender, but by the first few chapters I had everything mapped out. Every twist, every big reveal, every plot point—it was all up in my noggin and I sat back to enjoy the ride. HA! Stephanie Garber—a.k.a the evil genius—knew exactly what my expectations were going to be an used them against me. It was brilliant! Every time I thought I had it figured out, she would rip the rug out from under me. This book didn't end the way I though it would at all and it was amazing!!

The world building in this was beautiful too! We don't spend much time outside of Caraval, but I loved it once we see the inside. There were so many great magical shops and food and clothes! I mean, there was a fortune teller who used his tattoos to read Scarlett's fortune. That's so cool!!

THE UGLY
The only remotely negative comment I have is that Tella kind of bothered me. I spent most of the book thinking she was the worst every time we see her. And even though "stuff" happens that proves she's not, I still couldn't shake the feeling. Something about Tella's character bugged me. Really hoping I'm proven wrong in the next installment…

FINAL WORD
YES!! PLEASE GO PICK UP THIS BOOK RIGHT NOW! It's such a fun read!!
★ ★ ★ ★ ☆
pooja kumar
What can I say that hasn't been said already about Caraval? Gush, I truly don't know if I can even put my feelings into words, even after listening/ reading to this book a while ago. However, I will try my best, I can positively tell you that I 99.99% truly, immensely and wholeheartedly enjoyed Caraval. However, the other 000.1% was a bit irritating.

"Every person has the power to change their fate if they are brave enough to fight for what they desire more than anything."

Many of you already know or read that Caraval is a story about two sisters, Scarlett and Donatell (Tella) that are trying for the better word, "improve" their current lives, away from their awful father. In doing so, they escape their home and head to the magical festival, even if it just for a short moment at the Caraval. What was simply to be a quick visit, soon turned into a frantic searcher for Donatell (Tella).

"She imagined loving him would feel like falling in love with darkness, frightening and consuming yet utterly beautiful when the stars came out."

I was constantly surprised the entire way through the whole story. The world building was magical and fascinating, I loved all the insane events with the hidden hints with all the mysterious tricks. The whole story was full of extensive turns and magnificent twists, it was simply marvelous after I switch from audiobook to reading. Why did I switch from audio to reading you may ask? well...

"Hope is a powerful thing. Some say it's a different breed of magic altogether. Elusive, difficult to hold on to. But not much is needed."

As I said above I truly did enjoy Caraval 99.99% of the time, the 000.1% was a bit bothersome which I will explain. No fault of the author at all, I know its the way the story was meant to be. However, the audiobook narrator for Scarleton, prevented me from 100% enjoying this story. At some point, It was so irritating that I had to stop the audiobook and read the rest of the way through. I just couldn't take her overreacting and literally huff and puffing throughout the whole time I listened. Every few sentences there it was! Goodness, it was bad. Some books are just better read than listened to.

"No one is truly honest," Nigel answered. "Even if we don't lie to others, we often lie to ourselves. And the word good means different things to different people."

In the end, I did immensely and wholeheartedly love, Caraval. I would have given it 5 stars if I had just read it on my own. Sometimes your imagination is way better than someone else's. So if you haven't read Caraval yet, do so. Don't think that I didn't love it because I truly did and can't wait for Legendary. Just, pass on the audiobook on this one and you'll be fine.

"Whatever you've heard about Caraval, it doesn't compare to the reality. It's more than just a game or performance. It's the closest you'll ever find yourself magic in this world."
★ ★ ★ ★ ★
jaeface
I finally got my hands on a copy of Caraval! I've seen this book everywhere and the cover is just gorgeous. Garber really shines in her debut filled with intrigue, suspense, mystery, magic and romance! Scarlett and Tella are two sisters invited to Caraval, a magical show where you can either watch or participate in the game to win a prize. This year, the prize is a wish. Scarlett is the older and more practical sister. She has dreamed of going to Caraval for years. But, unfortunately her invitation has come too late. She is going to be married to a man her father has not allowed her to meet, but will set up the family with power and money. Scarlett is determined to marry the Count, even if it's only to get her and Tella away from their abusive father. But, Tella has other plans and decides to leave for Caraval with the help of a mysterious sailor, Julian. Desperate to bring her sister back, Scarlett goes after her only to end up taken to Caraval against her will. When Tella goes missing, Scarlett has no choice but to enter the game of Caraval and win the wish in order to bring her sister home. But Caraval is not your ordinary game and the consequences of wrong choices are very real, even deadly.

Full of magical dresses, cryptic entertainers, confusing riddles, and terrifying tunnels, Caraval is nothing that Scarlett expects. She also doesn't expect Julian, the same mysterious sailor who took her to Caraval, to be her only hope of finding her sister. But the more time she spends with Julian, the more she questions her arranged marriage and the man she is fated to marry. But Caraval doesn't last forever, and as time runs out...so do Scarlett's chances of saving her sister and herself.

Loved Caraval and can't wait until book two: Legendary (coming out May 29, 2018)Recommended for ages 14 and up!
★ ★ ★ ★ ★
chaitra
*I received an advanced copy of Caraval from Netgalley in exchange for my honest review*

FINALLY!

Seriously finally a book that was refreshing, intriguing, and not chock full of played out tropes. This reminded me of the Night Circus in all of the best ways without being a repetition of the same tropes or ideas.

I really really loved this book. At first the third person threw me for a loop but only because speech is used so much. Eventually I got used to it and realized just how deftly crafted this book was.

I loved the layers of story, I loved the characters, I loved the complicated relationships, loved loved loved it. Devoured it in a day and want so desperately to go back and read it again.

Pick this up ASAP!
★ ★ ★ ★ ★
saddy560
Stephanie Garber masterfully weaves a spell-binding tale of magic and wonder--full of remnants of all the fairytales and stories from our childhoods. This story is so original and unique! I haven't read anything quite like it. I was captivated and on the edge of my seat from the very first sentence.

"What you think of as fate only applies to the past. Our futures are only predictable because as creatures of this world we are predictable."

World-Building, Imagery, & Prose
The imagery and world-building in this novel are insane. Garber paints a picture with her words. I could vividly picture every single aspect of Caraval. I love how Garber uses color to depict emotions. It's such a fun, unique way to convey the characters feelings instead of just simply stating their emotional state. Ah, I loved it. Garber's prose is nothing less than magical. She weaves a story full of magic, intrigue, mystery, and romance. This book is full of amazing, beautiful quotes. You will easily be swept away in Caraval just like Scarlett and the other characters--that's the whole point of the game ;)

"The future knows what things we desire unless there is something greater in our path that chases us away."

Characters
Scarlett: The sister everyone needs. She's loyal to a fault and she loves as fiercely as she does deeply. Scarlett was such a joy to read. Her character development is phenomenal. She undergoes so much in this story yet she never falters in her resolve to find her sister. I admire Scarlett's bravery and courage. In order to find her sister, Scarlett is forced to face every single one of her fears--and she conquers them. The love she has for her sister is beautiful.

Julian: Oh, Julian, Julian, Julian. You're a crafty, clever, flawed, witty, fantastic man. And I adore you for it. Words can't convey how much I love Julian. He's such a fun, vibrant character.

Overall
I am quite honestly in awe. I was leery when I picked up this book due to mixed reviews from friends. I couldn't be happier that I don't share their feelings. This book is pure magic: enticing, captivating, breath taking, clever, fun, and unpredictable. I wish I could rate it higher than 5 stars. This is an instant addition to my all time favorites list. Read this book. Now.
★ ★ ★ ★ ★
raj brar
I've been looking forward to this book coming out since I've heard about it! And then seeing all the positive reviews—let's just say that this became a highly anticipated book. That being said, I was afraid that it wouldn't lead up to those expectations, as highly anticipated books sometimes don't. That was not the case with this book! This book met every expectation! This story was completely unique and had me from page one to the very last page.

What was most impressive was the character arc for Scarlett, the heroine of the story. I wasn't too fond of her at first—I didn't dislike her, but she seemed a little weak; but as the story goes on and she has to pass Legend's tests to try to find her sister, her growth as a strong person made me fall in love with her character.

Another aspect I loved about this story was the emphasis it had on familial relationships: specifically sibling relationships, and how that was stronger than any of the other relationships Scarlett formed while playing Legend's game.

But mostly what I loved about this book was the writing. It was so beautifully and lyrically written. I can't wait to read more from Garber!

"Death was the color purple."

"Hope is a powerful thing. Some say it's a different breed of magic altogether. Elusive, difficult to hold on to. But not much is needed."
★ ★ ★ ★ ★
jason lewis
This book...

People.

This book.

I had a hard week and picked it up at 10PM (ish) on Friday after (finally) finishing my work for the day. And did not put the book down until 2:30AM, when I finished it.

Everything in this book is a lie. But some of it isn't. There was a high-pitched whine of panic in my mind throughout most of the book - don't do that it's a mistake who was that what's going on he's obviously lying but maybe he isn't where's your sister take a chance already WHAT'S GOING ON - and it continued right up until the abrupt and rocky and startling conclusion.

There's magic. There's romance. There's terror. From page one, you're through the rabbit hole and just hanging on for dear life. There are some SERIOUSLY CONFUSING PARTS. The villains are a bit... dastardly without cause? But at least they're dastardly. I'm not even sure that all of it added up at the end. I didn't even really love the ending, to be completely honest.

BUT I DON'T CARE.

The language was beautiful, the story was immersive, and I could not put this book down. I will definitely, definitely, definitely be reading it again.

Heartily recommend to Alice in Wonderland fans, lovers of illusion, and probably goths? To any goths reading this: most of this book takes place in the nighttime. Adjust your interest level accordingly.
★ ★ ★ ★ ★
laura l
Terrific! I enjoyed this book tremendously. There are so many reviews already, and the book description gives you enough that you can probably get right into this book knowing all you need, so I'll just try to give a little here without being too repetitive or giving anything away.

This book takes you on a brilliant journey to Caraval, an interesting little event that isn't a circus nor a carnival but a thing all it's own it's Caraval! When Scarlett finally sets foot I the Legend-ary place, all bets are off on just about anything. It's one heck of a ride and so much fun to turn each page and take the trip with her. Caraval is like nothing you've ever heard of before and nothing you're likely to find again.

The author has a way of writing where she makes it so easy to quickly read along and feel as if you are right there along side the character that you are reading about. When something is going poorly in the book, you just want to reach in there and fix it! This book will make you want to shout at it, cry a little, and give it a big ol' hug. This book is so enjoyable. I hope you enjoy it as well should you decide to open it up and visit Caraval! :D
★ ★ ★ ★ ★
jacula
"It is not fate, it is simply the future observing that which we crave most. Every person has the power to change their fate if they are brave enough to fight for what they desire more than anything."

I don't remember the last time I read a book that I enjoyed as much as I enjoyed Caraval. I am such a fan of Garber's writing style. Her magical prose leaped off the pages and held me spellbound. I love the way Scarlet experiences life in various shades of color.

"Every touch created colors she had never seen. Colors as soft as velvet and as sharp as sparks that turned into stars."

Two sisters have always wanted to see Caraval, a magical performance/game (by invitation only) where you have a chance to compete with others for a reward. The day finally arrives when Scarlet and Tella receive an invitation to Caraval and the reward for winning the game is one wish. Unfortunately, Scarlet's abusive father has arranged a marriage between her and a man she has never met and the marriage is due to take place shortly.

The two girls find themselves on the run, journeying with a mysterious stranger, to the island where Caraval takes place. When Tella disappears, Scarlet discovers that her sister is a part of the game and it is up to Scarlet to solve the clues and find her sister before time runs out.

"A second in Caraval seemed richer than an ordinary second, like that moment on the cusp of sunset, when all the colors of the sky coalesce into magic."

When things take a nasty turn, and secrets unfold, Scarlet no longer knows who to trust or what is real and what is part of the game. This story kept me on my toes. I did not want to put the book down. There were so many twists and shocking moments!

Scarlet is an amazing sister. She goes through so much to try and save Tella. As much as I love my own sister, and I'd like to think I would do whatever it takes to save her, there's a chance I may have left her little butt behind on that island. "I'm supposed to do what!? Sorry sis, you're on your own. Send me a postcard if you ever escape."

This story had everything, danger, mystery, romance, wonder, excitement. Any book that challenges my imagination to soar will receive 5 stars from me. I cannot wait to read the next book in the series! There is so much more to learn and see. I will be counting down the days.
★ ★ ★ ★ ★
kiki ferreira
I had high hopes for this book going in because I had heard nothing but good things and, as very rarely happens, it absolutely did not disappoint. This feels like one of those books that I could (and probably should) read over and over again, and each time I'll notice some little detail that I didn't the last time around. The world building is unique and incredible, and the twists and turns were such that every time I was sure I'd figured out who was who and what was what, I would turn out to be wrong. There were points when I found Scarlett a little aggravatingly whiny but even that was not enough to deter from how much I love this book. The last third of the book got quite a lot darker than I'd expected and perhaps the way they explained off some of this was a little...rushed or unconvincing, but as with Scarlett, not enough to knock it down for me. An instant favourite -- very excited to see that there will be a follow-up (and a movie?!?). An absolute must-read for anyone with a taste for something a little weird and a little different.
★ ★ ★ ★ ☆
carrie basas
"Whatever you've heard about Caraval, it doesn't compare to the reality. It's more than just a game or performance. It's the closest you'll ever find yourself magic in this world."

Stars (Out of 10): 8/10 Stars

Overall Thoughts: I quite enjoyed this, and flew through this novel quickly. Even though I wasn't a fan of the characters, and unreliable narrators can be a hit or miss, it worked out this time, and the plot and world more than made up for any negatives the characters may have brought to the book as a whole.

The Good: I loved the fantastic and whimsical world created in this novel, as well as the way it was described so well. In addition, I loved the plot and the tons of twists we saw, and how thoroughly the rules of the game were meant, and how the book really used the idea of "it's just a game" to it's fullest extent.

The Bad: I couldn't seem to get attached to any of the characters, since the main character, Scarlett, was against almost every action she had to complete, and we were warned a million times not to trust the other guys, meaning I could never get a feel for any of them.

SPOILERS BEGIN HERE

The Characters: As I said above, it was hard to like any of the characters truly. Everyone bounced back from good to evil, which made it hard to actually begin to like anyone since it was hard to tell if anyone was even a decent person, and see who they actually were. The only character we saw the full truth of was Scarlett, but then I wasn't able to connect with her because she was so unwilling to go through with anything, obsessing excessively over her sister and hating a game she supposedly has been obsessed with her whole life.

The Plot: Originally, the plot seemed pretty straightforward and simple, a cliche I've read a million times before. But then, the twist happened, and the entire world and everything I knew flipped on it's head. It made the entire book seem thrilling, fantastic, and perfectly planned out. I also love the hints for the next book's plot while still getting proper closure for the book 1 plot!

The World Building: I really fell in love with the world, and the whole "Caraval" and the air of mystery and magic around it. I also like how we weren't overloaded with world explanations when the entire novel took place during Caraval on a random island, where all the information would have been useless.

The Favorite Character: I liked Julian by the end, but it was hard to like any character in a world where nothing is true.

Buy it, Borrow it, or Bin it: Buy it
★ ★ ★ ★ ★
apostolos
Review can be found on *Milky Way of Books*

If you loved the "Night Circus" by Erin Morgenstern, then you'll also enjoy "Caraval". With a deadly twist of course.

Scarlett and her sister Etta grew up listening to the stories of Caraval, the magic circus where all your dreams can come true and also about its Master, Legend. And despite her dreams Scarlett has to fulfill her duties as the eldest marrying her father's choice of groom.

When the magical invitations to the Caraval arrive, both Scarlett and Etta with the help of Julian, a sailor, will embark into an adventure which may seem like a game but there is also a deadly secret attatched to it.

Caraval was a great read. I enjoyed the descriptions, the secrets, even the romance, which was the kind of "enemies-to-lovers". Both Scarlett and Etta live in an abusive family with a father who is not only the governor but also a kind of mafia boss and a man who also uses his duaghters' love to make them both afraid.

The story is full of mystery with an enigmatic ending, which will also make you carve for more and I will be highly anticipating the next book!
★ ★ ★ ★ ☆
harish
Scarlett has dreamed of being able to go to Caraval her whole life. She'd long since given up on the thought of it ever becoming more than a dream when she finally gets her invitation to join the spectacular event. But can she go and risk missing her own wedding? Can she risk it all the chase after the one thing that she's dreamed of all of her life?

I'm going to be honest. I enjoyed this book a lot. I thought it was magical and inspiring. It was thrilling and wonderful. On that same note though, I feel that it's very overhyped. If I'm being honest, I mainly feel this way because I could not connect with Scarlett at all. I more than understand being scared and being abused. But she let those things and fear control her. She made everything a million times worse than it should be.

The narrator did a fantastic job. I loved the voices she had for each character. There were times that I feel she could of done a little better with the voices, but she did pretty amazing nonetheless. She definitely pulled attention into the story completely and fully.

Despite feeling that it's overhyped and not caring for the main character, I enjoyed this book a lot. I think others would enjoy it as well. Especially those who like a little bit of a paranormal mystery. It's definitely a page turner. I can see myself reading this a few times over. I'll be glad to read the sequel for sure.
★ ★ ★ ☆ ☆
shchmue
This book was really enjoyable to read. I really enjoyed the concept of Caraval and the combination of magic and puzzles. I also enjoyed seeing the world come alive. If you like books with magic, and whimsical elements than this is a book to check out. In fact, most of the book describes Caraval as magical, and colorful. It's actually somewhat dreamlike.

I also enjoyed some of the mysterious elements throughout the book with all the clues. The clues that lead you closer to winning the major the prize. I also like the idea of being careful with your choices or you may face the consequences.That said, I would've liked to have seen more Carnival elements within the book. The fact that the book made it seem like some big show, the book lacked any Carnival elements. I would've liked to see more characters that would feel like you are at a Carnival. Maybe jugglers, clowns, or acrobat? I also have seen much of the actual competition. It felt like this game was more a passive MMORPG game that people just show up and have fun.

As for the characters, I am left with mixed feelings. On the one handle, I like seeing the main character go through a transformation in the book. At the beginning of the book, we meet a scary, shy, and broken Scarlet and see how she learns to find her strength in the book. I also like how she would do anything for the sister and would make the hard choices to get her back.

But even though I do like Scarlet, as a character she does have some flaws in the book. At times Scarlet can be naive and can be overly trusting at times in situations where she should have asked questions. I also didn't really like the love interest in the book. I feel like Julian could've used more of a backstory and be developed more. I feel like Julian was half developed and just gave us more questions about who he was.

Overall, I did really enjoyed this story and loved all the magical element and the dark mystery throughout the book. Despite that, I hope some of the supporting characters and some of the questions that were present in the story could be answered in the next book.
★ ★ ★ ★ ★
chele
Rating: 5 Stars

Caraval is a story of a game. That is what young Scarlett is told, tales of the magical performance hosted each year hosted by Legend, the master of Caraval. She has dreamed of leaving her tiny island with her sister Tella and their abusive and sick father in hopes of witnessing the magic herself. After years of writing hoping for an exclusive invite the waiting is over. With help from a mysterious sailor Tella and Scarlett are whisked away to the show but circumstances separate them and Tella is kidnapped by Legend himself. As it turns out she is to be the center of his game this year, whoever finds her the winner. Granted one wish. Told over and over again that everything is a performance for the games, still all the feelings for her are real in this game. There is always something around every corner and no way to know what is real or an act as the nights rage on and things turn dangerous. Scarlett must find her sister before the end of the game or risk the consequences. Welcome to Caraval…careful of getting swept too far away.

I listened to this in audiobook format and it was amazing. I really enjoyed the different accents that helped separate the characters and fit with what their personalities were. As the story progressed and we got deeper and deeper inside Caraval I was totally immersed and I loved it.

The story is of sisters and magic. You see from the start that they are very different but they still love one another and constantly want to protect the other. They have different ideas of what that will look like. Scarlett is set to marry a man she's never met but has written and promises a safe life for her and her sister. She doesn't need love and she's given up on the hope of magic she only wants to escape and survive. Tella is more carefree and wants to escape into the wild unknown and figure it out along the way. I love the dynamic between them. As with most real relationships it seems one side might care/love/give more than the other.

"No one is truly honest. Even if we don't like to others, we often lie to ourselves."

As they are separated through most of the book Scarlett is left to depend on her own wits. She does have Julian, the sailor who helped them arrive, though she isn't sure if she should trust him. He seems to know more about Caraval than her, but is that an asset or not? With time working against her she only has a few short days to find her sister and win the game untangling the past and the mysteries. There are clues to follow if you wish to win the game and plenty of other distractions to make the most of. I really enjoyed the back and forth between Scarlett and Julian as things seemed genuine and legit how two people would act having only just met and put in this situation together. I loved how some moments I was rooting for him and others, okay lets be honest I was rooting for him almost all the time, but there were times where I doubted myself and if I should be. They are in Caraval after all and nothing is what it seems.

Caraval, this whole world is beautiful and amazing. I loved how everything came to life with such vivid descriptions that jumped off the page. This world is really one of wonder. There is always something to see and do as the pace kept you moving. Always something to see or do, always a sense of urgency with Scarlett on her quest. She has so much happening seeing this world through her eyes as she grows and learns as a person was beautiful. I couldn't stop listening! At the end I felt satisfied but I still wanted more, some questions had come to mind and I was thrilled to hear at the end there will be a second book! I was so happy for that. And even more that by the time I finished they have come out with the cover and date for it so score one for procrastination! I would highly recommend this book to anyone who enjoys a fun character driven story full of twists and turns!
★ ★ ★ ★ ★
cathryn chellis
What a wonderful mystical read. Caraval kept me griped from the first page. I spend the last two days in book heaven. The mystery of Caraval had me on turning the pages as quickly as I good.

The story is about two sisters, Donatella and Scarlett. It's set in a fantasy world. The two sisters have heard wonderful tales of Caraval from their grandmother and year after year Scarlett writes letters to the Caraval Master Legend, hoping to be invited to attend. Their father is an awful person in the novel and very abusive to the girls. It's no wonder they want to escape his overbearing, abusive ways.

When the girls get the letter they have been waiting for they must take drastic measures to get away and visit this magical place. All is not as it seems once you arrive at Caraval. There were so many twists and turns in this book. Just when you think you know something, you are spun around in another direction.

The physical book is beautiful. From the map, and the chapter pages. The letters that are peppered throughout the book all have a distinct feel to them. Very beautifully done. Very much looking forward to the next book.
★ ★ ★ ★ ★
raegan butcher
At the end Scarlet has forgiven Julian and they have their happy ending. Her sister receives a letter form Legend reminding her that she owes him something that she promised and he will collect.
Review "Welcome, welcome to Caraval! The grandest show on land or by sea. Inside you'll experience more wonders than most people see in a lifetime. You can sip magic from a cup and buy dreams in a bottle. But before you fully enter into our world, you must remember it's all a game. What happens beyond this gate may frighten or excite you, but don't let any of it trick you. We will try to convince you its real, but all of it is a performance. A world built of make-believe. So while we want you to get swept away, be careful of being swept too far away. Dreams that come true can be beautiful, but they can also turn into nightmares when people won't wake up."

The world of Caraval is colorful, exciting and magical. It took me a bit to get into the story but once I did I was swept away.
This book keeps you guessing to the very end. You may think you know what's happening but you really don't.
★ ★ ★ ★ ☆
sara mutchler
This book is magical and malicious. It puts a dark twist on the dreams of the young and the beauty that magic can create. Scarlett and Tella are sisters trapped on an island by their abusive and controlling father. For years Scarlett has been writing to Legend, hoping to get an invitation to his magical Caraval. She wants to experience the magic and hopes to free herself and her sister from their father. As a child she believed in the innocent, but after protecting Tella from their father for so long, Scarlett no longer believes in magic. But, days before Scarlett's arranged marriage, an invitation arrives in the mail and Scarlett is once again confronted with her childhood wishes and the fear of her father. She is especially afraid of ruining her arranged marriage, which is how she plans to get off the island and out of the control of her father. This book creates a whole new world that anyone can fall into, everything about it is so original. This reminds me of a darker version of Furthermore by Tahereh Mafi because of the way that everything is described. All the senses are mixed up and the descriptions are very rich. The magic of this book is so enchanting and makes it hard to put down. This book truly transports the reader into the story by turning around any sense of reality they have. The characters each have their own flaws and make the story thrilling, sad and relatable . There is nothing superficial in this book and it makes for an excellent and dark adventure.
★ ★ ★ ★ ☆
adit
It's been so many mixed reviews about Caraval since it came out that I think I kept pushing it off for that reason. Now I see what a mistake I made by doing that. I loved this book!

Why didn't I read this sooner??! My goodness, this was so damn magical! I was listening to this via audiobook on my work commute and was finding myself not wanting to get out of the car. I found myself carrying my phone and Bluetooth speaker around my apartment so I could listen while I was cooking and cleaning because I couldn't stop thinking about it.

It's hard to talk about the book or give breakdowns because I don't want to spoil any of it. Every time I started to think I knew what was going to happen I was pushed back 10 steps. I couldn't wait to see how this was going to end and if my predictions about Legend were right.

The writing was whimsical and flowed. I could picture everything as if this place really existed. I saw this was her debut novel and I'm shocked! The way she wrote the world of Caraval had me wanting to visit.

I loved this book and I cannot wait to read Legendary this may!
★ ★ ★ ★ ☆
bianca
What I loved the most about the book was the setting of Caraval. It's so beautifully descriptive it feels like a magical place. You're taken back to the feeling when you were a wee little one and you're in Disneyland for the first time in your life. It's that magical feel good feeling that comes back to you when you're reading the book. At the same time you know things aren't what they seem and there's some dark undertones to Caraval. It's hard not to get swept away (as they have warned you) because everything seems so real and fun.

I loved the plot throughout the book. Like Scarlett, you had doubts as to whether things were real or not. By the time you finished the novel you were still doubting what was real and what wasn't. Scarlett was at times frustrating and irritating. She hesitated at the wrong times and didn't listen to anyone when she really needed to. Argh. You wanted to jump in and drag her to point her to the right direction. I didn't really see her well with Julian because I really saw Julian as more of a means to an end because he guided her throughout the game. However I have to admit, I liked it when he called her 'Crimson' it suited his personality at the time (I hope he doesn't stop calling her that, it adds more to their characters.)

The last few pages of the novel though. Wow. You're blown away and you'll have your heart wrenched and torn out of your chest and then it's put back in. Yet it doesn't feel the same anymore and you're left with more questions and wanting more. OH MY GOD I CAN'T WAIT FOR THE SECOND BOOK! I NEED ANSWERS!

Greatly recommended. Immerse yourself into the world and enjoy. You'll probably get carried away like I did. Get ready for some good twists that are gut wrenching. You're not left the same after reading it.
★ ★ ★ ★ ★
patsy
Yes, even after a reread this is still my top book of 2016.

I love love love Scarlett. She's so good and so genuine that you can't help but root from her right from the first page. I loved Tella's impulsiveness and Julian's Julian-ness and I sincerely hope we get a deleted scene of the governor finding himself in a room filled with Legos when he discovers he is barefoot.

The imagery is some of the absolute best. There's magic and trickery and just when I thought I knew what was happening, something else blow my mind.

The ending isn't cliffhangery, but it is a slight enigma and I want even wait to see what happens next.

**Huge thanks to Flatiron Books for providing the arc free of charge**
★ ★ ★ ★ ☆
thomas hansen
Set in a faraway land, in another time, Caraval is a story of magic and deception. After all, it's just a game. But don't get carried away or you may die. Scarlett Dragna has been waiting her entire life to visit Caraval, partly because her grandmother talked about her visit as a young woman and partly because her father turned violent after her mother left. Any time Scarlett disobeys her father, he beats her younger sister Tella, and vice versa. When their long-awaited invitations to Caraval arrive the sisters escape their father with the help of a young sailor. Once they arrive at Caraval they realize he isn't who he seems, but nothing is as it seems. The sisters are separated and Scarlett must race against the clock to save Tella without letting the game drive her insane.

This is a great story with lots of fun twists and turns. The characters are great, the pliable storyline even better! The only problem I have is Scarlett and Tella's violent father. At first there's no reason for his violence but as the story progresses we see what set him off. However, it seems to be a simplified explanation. 'Because X happened, man suddenly became violent.' Sounds extreme, even in today's environment. The ending was great and I'm looking forward to reading the second book when it comes out this summer.
★ ★ ★ ★ ★
suzanne davis
In a world where nothing is certain but your unwavering love for your sister and the undeniable fact that you're dad is an evil lump of rotted plum smelling poop, what will you do to escape? What will it take to save your sister in the process? What alliances will you forge and what sorted things will you allow in those pursuits?

This dreamy, beautifully whimsical, oft times overly colorful, action packed marvel will keep you guessing until the epilogue and long after. PLUS there are phenomenally developed characters and even a few swoon worthy ones (no Insta love ANYWHERE to be found). Who will you root for and who will you absolutely detest? Who can be trusted, can anyone be? I was team Julian all the way. Now I won't tell you if they get their Happily Ever After but I will tell you that the journey they did take together was perilous and full of surprises EVERY twisty turny chance it got. I listened to this one on audiobook which was not only an enjoyable way to share this with the hubby (who happened to love it as well) BUT was economical to boot because there were innumerable plot twists and untimely deaths that my ereader would have been thrown against the wall in protest...repeatedly. Now I don't want to spoil a single expertly crafted moment for you but I will say that I didn't want it to end and I'm SOOO freaking curious to know what happens next, what was promised and who exactly is Legend?!?!? I wish I could experience it again anew but alas, I cannot but you...you can so why are you still here? Go on now and enjoy every last morsel this book artfully dishes out! You'll (most likely) thank me later ?
★ ★ ★ ★ ★
meggie
Scarlett and her sister Donatella are under the controlling clutches of an abusive father who intends to even use his own daughters as a trade for more power and money by forcing Scarlett to marry a Count she's never met. Scarlett receives a long awaited invitation to Caraval a magical fantasy themed game where the winner is granted one wish. Scarlett discovers that her sister has been kidnapped once she arrived at Caraval and she ends up on a hunt for her and there are so many twists and turns. You don't know who to believe as no one is what they seem. As a reader I couldn't trust anyone or even what was supposedly happening. Just when you think you have any one of the characters figured out, a new twist happens and you start from square 1 again as far a figuring out the characters and where the story was going.
I read this book in one sitting. I couldn't put the book down. It's a great read and refreshing storyline!
I look forward to reading book two of this story!
★ ★ ★ ★ ★
mark gilleo
So what is Caraval?

So what is Caraval?
A little bit The Greatest Showman? Mission Impossible? The Prestige? Inception? In some ways, yes to all! But it's 100% Stephanie Garber's brilliant and beautifully written debut, focusing around two sisters and their need for magic, growth, adventure, and love.
It's impossible not to be swept away on a dizzying journey, questioning everything at every turn as the "game" unfolds before you, guided by Scarlett Dragna's need to be reunited with her sister with the looming deadline of an arranged marriage hanging over her head. Intricately designed with a fantastical Mediterranean-inspired setting and a magical island that knows no end to secrets, lies, shadows, and surprises, Caraval begins to take on a life of its own like some sort of race, in which romance and regret dance around the drama of Scarlett's hurried descent into this magical adventure like horses rising and falling and rising and falling on a spinning carousel. Recommended for everyone!
★ ★ ★ ☆ ☆
yol jamendang
It's always so disappointing when one of your most anticipated reads doesn't quite live up to the hype. Unfortunately, this was the case for me with Stephanie Garber's Caraval. Caraval is a book that was instantly on my radar as soon as I started seeing people comparing it to Erin Morganstern's The Night Circus, which is one of my all-time favorite books. Based on that comparison and so many glowing reviews from my fellow bloggers, I fully expected Caraval to be a 5 star read for me and ended up so disappointed that it didn't come close to that. That's not to say I didn't like the novel, because I really did. I just didn't love it like I had expected and hoped to.

Caraval tells the story of two sisters, Scarlett and Tella, who live on a tiny island with their overbearing father. Ever since their mother passed away, their father has become cruel and abusive to his children and practically holds them both prisoner, never allowing them to leave the island. Since she was a child, Scarlett has dreamed of attending Caraval, a once-a-year magical mystery and scavenger hunt of sorts, the winner of which is granted one wish. When her father arranges for her to be married to a man she has never met, Scarlett assumes that her dream of attending Caraval is dead once and for all, until her long-awaited invitation arrives. Thanks to an elaborate scheme concocted by her sister Tella, and with the help of a sexy sailor named Julian, Scarlett and Tella run away for a few days so that Scarlett can finally experience the magic of Caraval before settling into this married life her father has chosen for her. The catch? Her father has scheduled the wedding date so close to when Caraval takes places that it's going to be a race against the clock to sail to Caraval, participate in the events, and then sail back home. Can they make it back in time? And is experiencing Caraval really worth possibly exciting the wrath of their abusive father?

I'd have to say my favorite part about this novel was the world building itself once the girls actually make it to Caraval. I loved the idea of the exotic faraway setting and the hints of magic that were everywhere. Garber does a beautiful job of setting the stage for this great adventure and infusing everything with a touch of whimsy. One of my favorite parts was when Scarlett and Julian first enter Caraval and are greeted by a young woman riding a unicycle, immediately invoking a carnival-esque atmosphere. Another whimsical touch I enjoyed was the outfit Scarlett was given to wear soon after her arrival. At first glance, it looked like little more than a potato sack, but then it magically transformed into whatever attire the powers that be at Caraval decided Scarlett needed at any given moment, whether it was a gorgeous and daring evening gown or a sexy negligee. How handy would an outfit like that be?!

I thought the whole concept for the event itself was brilliant too. I mean, seriously? A magical game of illusion and trickery that will seem so real that you actually have to sign a contract acknowledging that you fully understand it's all just a game before they will even let you play? How fascinating is that? I also loved that the game was only played at night. The participants played only once the sun went down and had to be back in their rooms before the sun came back up the next morning. This added an extra layer of mystique to the already magical atmosphere.

I also liked the relationship between the two sisters, Scarlett and Tella. Since their mother died, Scarlett has taken on the role of protector when it comes to her younger sister, Tella, and sometimes she has her hands full because Tella is much more free-spirited and rebellious than she is. It is Tella's love of taking risks that makes Scarlett's dream of attending Caraval possible, and once they get there and Tella is "kidnapped" as part of the game, Scarlett is desperate to find her sister to make sure she's safe. That sisterly bond is beautiful – it's clear either would do absolutely anything for the other.

Okay, so I loved the world of Caraval, I liked the overall premise of the game, and I enjoyed the sisterly bond between Scarlett and Tella. So where did Caraval not measure up for me?

Characters that weren't well developed or likeable. While I felt tremendous sympathy for these two girls because their father was such a cruel beast, I just didn't particularly like them all that much. They kind of fell flat. Even though I loved the bond between Scarlett and Tella, I got so tired of listening to Scarlett constantly whine about needing to find her. I mean, seriously, she was told by two employees as soon as she entered Caraval AND had to sign a contract stating she was fully aware this was all a game, and she still kept whining about needing to get to her sister like she was truly in mortal danger. I just found that incredibly frustrating.

I did like Tella more than Scarlett because I did enjoy her sense of rebelliousness, but she disappears for 90% of the book, so yeah, it didn't really matter if I liked her or not.

I couldn't stand their father of course because he was a monster, but at the same time, I didn't understand why he became such a monster. It's stated in the novel that before his wife died, he was a much kinder man. So the love of his life dies and he chooses to grieve for her by abusing their children? I just didn't get this at all.

Too many twists and turns. I never thought I would see myself complain about twists and turns, but in the case of this book, I just thought there were too many. Once Scarlett started playing the game, at first the twists and turns were fun to follow along with, but after a while it felt like every page was filled with lie after lie and plot twist after plot twist. It just got so convoluted that I often found myself going in circles, and since I wasn't overly invested in any of the characters anyway, after a certain point, I just really wanted it to be over.

Distracting romance. Julian, the handsome sailor Tella enlists to help them get to Caraval, decides to participate in the game with Scarlett after Tella disappears. Even though Scarlett at one moment is frantic with worry about her sister, the next moment she's practically falling all over herself as her attraction to Julian grows. I wasn't a big fan of the romance because it seemed to come out of nowhere, especially since in the opening pages, Julian and Tella were mad flirting with one another. The romance did grow on me a bit the further into the book I got, but for a large portion of it, it just felt cringe-worthy and too 'love at first sight' for my taste.

Flowery prose. I like vivid descriptions as much as the next person, but some of the descriptions in Caraval were just too much for me. The book is just packed with sentences like this one: "She could see the sting of her rejection in shades of stormy blue, ghosting over his heart like sad morning mist." I'm sure there are plenty of readers that would love a book written with these types of descriptions, but I like prose that is more simple and straightforward.

In some ways I think I probably set myself up for disappointment because I had overhyped Caraval so much in my own mind. Those comparisons to The Night Circus set the bar really high for me. Even though it didn't quite achieve the magic and mystery of The Night Circus, I still enjoyed it enough to stick with it until the end and will probably continue with the second book when it comes out. I think for the right audience though, maybe someone who hasn't read The Night Circus, Caraval would make for a wonderful and imaginative read.

RATING: 3.5 STARS
★ ★ ★ ☆ ☆
futuristic
"Whatever you've heard about Caraval, it doesn't compare to the reality. It's more than just a game or a performance. It's the closest you'll ever find to magic in this world."

Caraval is truly a magical book filled with illusions and manipulations that keep you guessing. Sisters Scarlett and Donatella Dragna are invited to the illusive game, Caraval. However once they arrive they find everything is not as it appears, and their expectations are rapidly changing. After Donatella becomes part of the game, Scarlett fights magic and illusions to keep her sister safe.

Things I Liked
I really loved that Scarlett's letters opened the book. Her letters to Legend, inquiring about Caraval were the perfect opeining. They immediately gripped me and drew me into the story. I wanted to know more about Caraval and this world.

Caraval itself was actually pretty well established, which I honestly wasn't expecting. We see how Caraval came about through Scaralett's flashback to stories with her grandmother. I thought Caraval would have been kept more of a mystery, but we learn abouts it's origins and rules fairly early on in the story.

Personal preference, but I really loved the short chapters. It made it really easy to read, and easy to become invested in.

Such great potential for the next book. I really loved the ending and the clues dropped about what could be coming in the future. I'm pretty excited for book 2.

Things I Didn't Like
I did not like Tella at all. She was was impulsive, stubborn, and selfish - not a good combination in a game with such high risks. I didn't care for her at all, so I was never super invested in her relationship with Scarlett.

While Caraval is well established, I didn't think there was much world building outside of Caraval at all. We don't really know anything about the history, culture, or politics of the world or places. It made me care a little less, or at least a little less invested.

Scarlett talked about seeing colors attached to strong emotions, but like the world building, the magic outside of Caraval wasn't really established. I didn't know why she could see the colors; if it's a common thing among people (or a certain group of people). Was she being literal (like I took it), or more metaphorical - it wasn't clear. I guess I just had more questions about the world at large, so I wasn't completely satisfied.

Because of all the lies and manipulations in Caraval, you're never really sure what's real or not, what's important or not, or what's lasting or not. There did seem to be less weight and impact with some of the events, because I didn't know if I was supposed to believe what was happening, or I wasn't sure it would be a permanent problem.

Caraval is an enchanting read of magic, family, and breaking out on your own. While I found the world outside of Caraval lacking, Caraval itself is both vibrant and grim - an enthralling blend of danger, adventure, and promise. The strong beginning immediately drew me in, and the ending left me waiting in eager anticipation for what comes next.
★ ★ ★ ☆ ☆
sonjia
Caraval was SUPPPPER hyped up. Like I saw (see?) it EVERYWHERE. No one can get enough of it. So of course, when I saw it at the library, I was like "well, checking it out won't hurt." And yeah, it didn't hurt. It just didn't bring me the amazing story that I thought I would find.
I had a number of issues with this book. Firstly was Scarlet. She just annoyed me to no end. She was whiny and acted like everything she did was Such. A. Big. Deal.... Like girl, get over yourself. I'm sorry. Also, I get that she loves her sister. Like believe me, I get it. But she just went on and on and on about it. Every other sentence was like "Oh my dear Donatella, oh how I love her so, but here are all the issues I have with her.... but still she is so dear to me." HONEY, WE GOT IT THE FIRST TIME. Just chill.
Donatella, on the other hand, is probably the most selfish person out there. She loves Scarlet, and wants to save her from marrying this Count that she hasn't met yet, but still, there are better ways to go about it, even with a father as terrible as theirs. I really just couldn't get on board with Scarlet or Donatella or their relationship or anything about them really.
Julian, on the other hand, was maybe the only character I really liked. He was witty and fun and pushed Scarlet to be almost-bearable. I really liked the character development that he went through, and that he did what he thought was right, even if it could get him in trouble.
As for the whole Caraval aspect of the book (cause, ya know, that IS what the book is about), it really just didn't appeal to me. Yeah, I liked the whole "It's a game" thing. I thought that was awesome. But everything else was kind of weird. The whole magical aspect of the game was a little hard to get a grasp on. Basically magic isn't real, but some of it is? I'm still not really sure. The whole thing was just kind of confusing.
I was really hoping for an amazing ending to this book. Something that would tie everything together and make sense of all the confusion. But I didn't exactly get that. I just got more confused. And then irritated by the Scarlet and Donatella relationship.
The Epilogue was honestly the best part of this book. It threw a new twist on the whole book and honestly saved the whole thing. Will I read the second book? Yes. Because of the epilogue.
Okay, so I know it seems like I hated this book. I didn't. It was entertaining, and I don't regret reading it. I just happened to have quite a few problems with the book. But really guys, it wasn't terrible.
I would recommend this book to people who love fantasy and adventure. It wouldn't be my top rec, but hopefully (obviously) other people enjoy this book a whole lot more than I did.
I am going to give Caraval three out of five hearts.
★ ★ ★ ★ ★
faatin
Can I just say that this book is pure magic? From start to finish, this book had me turning the pages and it was fantastic in every sense! I didn't know who to trust, what was part of the game and who was who! I definitely got swept away in the game and I cannot wait to revisit this world with book 2!

I felt like I could empathise with Scarlett from the very first page! The beginning of the book is shown through letters and it was a little girl wanting to believe in something - which I can understand when you get to know her throughout the book and everything she went through! I felt like I could empathise with her on a personal level because I am also the eldest sibling and I am also the one that has to try and stop my brother from doing something really stupid if he is that way inclined! I could definitely feel the love that Scarlett had for her sister and just how far she was willing to go to protect her!

I also really liked Tella! She was the complete opposite of her sister which made her unique - but it also showed the typical sibling bond that I think a lot of people have themselves in real life. I definitely think that the younger siblings are usually more like Tella so I feel like both sisters and the bond itself could definitely relate to all readers in a different way. What I loved about Tella was the fact that she was the opposite of her sister! she was whimsical, prone to running off and taking chances and generally doing the stuff that, really, she shouldn't be doing. The only real issue I had with Tella (Donatella) is the fact that her nickname was too close to the German word for plate...

I had my doubts about Julian from the very beginning. I had a sort of hunch about who he was and everything he did seemed to play into that kind of hunch... which I guess was part of the game! Whilst I wasn't entirely right, I was pretty close! I loved the way his identity kept twisting and turning as the plot continued and the way his character began to change as a whole throughout!

The world building in this was absolutely fantastic! I think the most iconic quote from this book is "Remember, it's only a game..." and I think with the world building and the certain characters who come into play etc. It is really important for the reader to remember this as well, not just the characters! I got so swept up in this book and I feel like it took me absolutely no time at all to read it! It was one of those books where, 5 minutes later, your on the epilogue and you're wondering what happened to all those pages... when in actual fact it's been four hours and you haven't done anything you were really supposed to do. I got so sucked into this world and the way that it was described etc, that I could have easily imagined myself being there! Who were the players, who were the observers, and who were the performers?? I think the only obvious people were the players who we met, whether in length or briefly. The world building was extremely rich and I just want more!

The dad. What. A. Douche. I don't really want to go too much into it because I don't want to give the game away, BUT I absolutely detested him! He is one of those characters that I could happily murder and I would feel no remorse whatsoever because he deserved it!

All in all, I loved this rich, enchanting world that Garber has presented with us with! Each and every character had their own twist and turns and history and every page brought something new to the table! I loved the world building and the way that everything was different in a way that was magical that you really don't find as often as you would like in a book! I cannot wait for the next instalment and I gave this book 5/5 stars!
★ ★ ★ ★ ★
clifford
Book: Caraval
Author: Stephanie Garber
Rating: 5 Out of 5 Stars

This is one of the most talked about books of 2017. I have been on the waiting list for this one for months. All of my Goodreads friends have read it and I feel like I'm the last one.

I was actually surprised about how much I liked it. I didn't know anything about the book, besides it seeming like everyone was reading it. It is a game book, but it so well played and so carried out that you will find yourself drawn into the magic of Caraval. I knew it was a game, but sometimes I had a hard time remembering that it was. It just felt so real.

This is one of those books that you will find yourself being pulled right into. Scarlett, our main character, is a player in Caraval and is risking everything she had by playing. Okay, yeah, I know some of you are rolling your eyes and thinking that this is like so many other books out there. I promise you that you will have a lot of trouble separating what is reality and what is the game. A few of the characters are rather clueless and I just wanted to go into the book and slap them upside the head for not seeing what was right in front of them.

I felt like I was played so many times though. There were so many twists and turns that I really wanted to hate Stephanie for doing all of this to me. The writing and the action was just so well done that it didn't feel like I was reading a book; it almost felt like I was right in the centre of the game. I don't know what it was about this book that pulled me in.

The writing wasn't really complicated, but there was just something about its nature that made me want to keep going. I would read about a hundred pages in a sitting without realizing how much time had passed. It was just one of those books.

Now, I know this book has mixed reviews, but I for one strongly recommend this one. In my mind, it is one of the top young adult books of 2017! I am looking forward to more from Stephanie Garber!
★ ★ ★ ★ ☆
nici
Scarlett and Donatella Dragna are sisters living under their cruel father's rule on the Conquered Isle of Trisda. Over the years, Scarlett has written seven letters to the Caraval Master Legend, asking him and his performers to bring their magical performance to Trisda. After the seventh letter, he finally sends a response, along with three tickets to this year's game.

But it can never work out because it comes right before Scarlett is arranged to be married to a man she has never met. She is ready to be married if only because it means that she and her sister will be safe and out of their father's evil clutches.

But things don't work out quite in Scarlett's favor when she ends up being taken to the island where Caraval is being held, against her will and better judgment. When her sister is kidnapped, it forces Scarlett to play the game and find her sister before it's too late.

Scarlett is the main character in this story. She is most definitely the more sensible sister. In everything she does, her main driving force is her fierce love for her sister. She would do anything for her to keep Tella safe. She has even gone so far as to make sure that Tella can come with her when she's married so that Governor Dragna can never hurt her again.

I liked Scarlett. I thought she was down to earth. She's willing to do what needs to be done. She frustratingly doesn't pay enough attention during the game and it causes her to make some mistakes. But she's also really smart and seems to do really well with the clues given during the scavenger hunt. But she also has the ultimate motivation as her sister is the one who was kidnapped and needs to be found to win the game. And Scarlett isn't convinced that she's in the best hands.

Tella is considerably more adventurous and outgoing than Scarlett. She doesn't seem to care so much about her general safety, she just wants to be free of her father's cruelty. During this book, I went back and forth on what I thought about Tella. I think I decided that I just didn't like her. She's really selfish. She uses Scarlett's love for her to get what she wants, no matter who it hurts in the process and doesn't seem to think anything of it. I literally think that at one point, Scarlett tells her she loves her and Tella just says something along the lines of, "I know." Seriously? Get out of here.

I really liked the sister relationship featured in the book, even if I didn't like one of the sisters. I liked that the sisterly love was the motivation for everything that happens in this book. I would totally do the same thing for my sister, but I think she'd be more appreciative of me, to be honest.

Julian is also someone that it took me a little while to decide what my feelings were about him. He just comes off as a shady sailor in the beginning, but he really grew on me! So much so that he made his way onto my book boyfriend list! He is really secretive and doesn't really tell Scarlett much, even when they start to develop a closeness. But he is just so sweet and is really invaluable to Scarlett in her search for her missing sister. He gives up something really big in order to help Scarlett in the games. I loved it.

I absolutely loved the romance in this book. Julian and Scarlett work really well together and the relationship they develop is really awesome. They start off not really caring for each other, but when they're forced to work together in the game they get close. It's complicated for Scarlett because she's arranged to be married and has every intention of trying to make it back to Trisda for it if only for Tella's sake. I really want the second book in this duology just so that I can get more Julian and Scarlett!

This book had a really magical feeling to it overall. Parts of it reminded me of the same magical feeling as Alice in Wonderland. There's so much mystery because you don't know what's real and what's a trick meant to confuse you. This book has a swoon worthy romance, heartbreak, and terrifying villains.

The only thing that I didn't really like about this book was the ending. I can't really say a lot about what specifically I didn't like, but I felt like something happened to just conveniently explain why everything in the book happened and just kinda magically fixes everything. Everything in this book wrapped up nicely, except for the little cliffhanger right at the end that let's you know what's coming in the other book of this duology.

Overall, this was an EXCELLENT book. The magical quality and the mystery of it all was amazing and the romance was sweet. The sister relationship in the book was nice to read about and I'm super excited for the conclusion to this novel!
★ ★ ★ ★ ☆
erin raffety
Caraval is a twisty and turning fantasy book where everything is a game, and no one knows what to believe. Half of the time I had no idea who to trust and had no clue what would happen next. There was romance, action and magic, and a story I really enjoyed, but I wish there was more world building.

I wasn't the biggest fan of Scarlett as she seemed a bit bland and there was nothing really unique about her as she was loyal and protective towards her sister Tella and just plain good. Tella I also didn't like, even though she wasn't in the story bit as she was so self-centred and didn't seem to care about everything Scarlett does for her. I like Julian as he kept me guessing and he pretended not to care about anyone but himself, but he had hidden depth.

I enjoyed the ending and the teasing it had towards the next book Legendary which I will definitely be reading. I would recommend to fans of Daughter of the Burning City or other twisty YA fantasy books.
★ ★ ★ ★ ★
elishah
This book messed with my heads on so many levels. First, we learn things as the main character learns then and often I found myself as dumbfounded, surprised and awestruck as Scarlet was. This is a good thing! It makes for the read just that more fast paced and all consuming. I was trying to figure things out alongside Scarlet and was always surprised with what the author threw at us next.

There is little worldbuilding here but that is not a problems because that is not what the book is about. It is about the game, the mystery of the game and the deception of the game. To me this worked and I didn't need an entire world built for me. If this is something you are expecting in your reads then maybe Caraval is not the story for you.

The mystery and magic in the world of Caraval is fantastic and brings a winding, twisting fantasy element to this read. Imagine searching so desperately for clues that you are willing to give up your most personal secrets, darkest fears or even lose hours or days of your life. While reading this story I didn't even bat an eye at these things because I was so enthralled with the story and learning about Scarlet and Julian. I couldn't help but fall for both of these characters and rooting for them.

Overall, I am in love with this book and will be adding it to my shelf in the near future (after my buying ban). I felt a whole range of emotions while reading Caraval. Happy, sad, anger, betrayal, irritation, and cried my eyes out over a few pages. I highly recommend this read to everyone who likes fantasy, a little magic, and a good mystery.
★ ★ ★ ★ ★
bridget myers
Caraval is Stephanie Garber's debut novel. It's a YA story; it's an adventure and a mystery and a romance and just so much more than I could ever fully explain. When I first read the back of the book, I got a thrill of excitement, it seemed to have everything. I couldn't wait to dive into the story to see if it would live up to my already high hopes. I listened to this on audiobook while at work and honestly, I sat there wishing my shift was longer so I could finish it before I went home and had to tend all that adulting crap I have to do there. This book far surpassed all of my expectations.

The story follows Scarlett Dragna who has spent her entire life dreaming about Caraval and the wonder it promises. Her whole life is about trying to protect her younger sister, Tella from the cruelty of their father, the mayor of the tiny island where they have lived their whole lives. Abandoned by their mother, the girls only have each other. Scarlett has written countless letters to Legend, the master of Caraval, hoping to entice him to bring his game to their island. But she never receives a response. Not until the year she writes him that she's about to be married -an arranged marriage that will benefit her father's career and she hopes, get Scarlett and her sister out of his clutches for good. This time she receives a response and to her greater surprise, tickets to Caraval. The downside- they have to find a way off their island without her father finding out or it could ruin her plan for their permanent escape.

Garber weaves a unique, immersive tale that draws you in from the start and doesn't let go until the very last word. Even then, I was desperate for more of the story, more of these characters and this world she's crafted so masterfully. The characters are so complex, so fleshed out and multidimensional, the story is so rich with detail, rife with tension and suspense, filled with magic and illusions. She keeps you guessing about what's real and what's simply sleight of hand until the very end. I could gush about this book for days and days but I don't want to spoil the story for you. So I will leave you with this; I loved every single moment of this story and I cannot wait for the second book in the series.
★ ★ ★ ★ ☆
maura spignesi
What do you get when you mix the books Night Circus and Mr. Lemoncello's Library? Caraval by Stephanie Garber is most definitely the answer.

This fantasy young adult fiction novel has the magic of a traveling circus of sorts, but a scavenger hunt type of a game. It's a fun read, and earns 4 out of 5 stars in my book review.

I felt Caraval was a well written story, with a complex storyline, and good character development. There were many aspects of the story that surprised me; I find myself feeling this novel was creative, fun, and unpredictable story with a happy ending. It was definitely a fun read.

The fun unpredictable story was great, but I also truly loved seeing Scarlett grow in confidence throughout the story. Scarlett started as a girl that was afraid of her abusive father and throughout the story she began trusting herself more, standing up for herself, and even fighting for what she wanted. Confidence is something I believe teens could definitely use more of, and a book that highlights how a character builds her confidence is definitely worthy of a check-out.

Caraval is a mostly clean read. There is no language, sex, or drugs, but there is violence related to action as well as sex being referred to tho it never happened.

In regards to the audience, this book is best geared for 8th graders and up. It's a long book, and not a constant page turner therefore it is not for the reluctant reader. However, reluctant readers, and all y'all that drive a lot or find life is too busy to read, will really enjoy the audiobook, which is well read, and gets you into the setting and suspense that much more.

A few aspects of the story that I wish was done better is in regards to the romance and the abuse. Scarlett's romance with Julian was a bit too instant, but I guess that is the YA coming out. Though, the romance just seemed too sudden and unbelievable. I also felt the parent-child abuse Scarlett and Donatella experience by their father wasn't dealt with. With abuse being a big aspect to the story, I feel Garber missed an opportunity to give her book more value and depth.

Overall, Caraval is a fun story. It isn't amazing, but it's an enjoyable light fantasy read. Definitely give it a check-out this summer.

Caraval by Stephanie Garber
Rating: 4/5 stars
Best For: 13 - 18 year olds, 8th grade and up
Worth a Check Out: Yes!
Buy It or Not: Not.
Read Aloud: it's a great audiobook, so it could be a great read aloud, but I probably wouldn't.
Lesson Ideas: Confidence, Family relationships
★ ★ ★ ★ ★
amberly
Oh, my. What an amazing series debut! I can't say enough good things about this novel. Caraval was all that I was expecting (due to all the pre-release hype) and then some!

Caraval is the story of Scarlett Dragna and her sister, Donatella. Both Dragna sisters have been emotionally and physically abused by their father their entire lives, and Scarlett is desperate to get out. When she was younger, Scarlett took to writing letters to the mysterious Caraval master, Master Legend, in hopes of an escape. After years of not hearing from him, Scarlett is finally saved in the form of three tickets to Master Legend's Caraval. Scarlet and Tella have less than a week to escape both their home and Scarlett's upcoming nuptials to a fiance she's never met if they're going to play in this year's Caraval games.

Cue Julian, a mysterious, flirtatious sailor who's seemingly willing to give the Dragna sisters a lift - in exchange for Scarlett's third Caraval ticket.

Scarlett isn't sure she likes the path her life is about to take. Of course, getting lost on the way to Caraval isn't the challenge. Getting lost once you're inside Caraval is.

Scarlett embarks on a four-day Caraval adventure where she doesn't know what's right and wrong, up or down - especially where her own thoughts and feelings are concerned. Scarlett is warned to not get too swept up in the game, but she will soon find out that everything and everyone is a player in this particular game, and this game's been going on longer than Scarlett ever thought possible.

Garber's writing is spectacular. She paints such a wonderful image of Caraval and all the players we encounter. While reading, I never imagined the ending that Garber gave us (which was perfect), and I love when books (especially those marketed as YA) can leave hints throughout the novel and still surprise me at the end.

I loved the three main characters. Scarlett was the perfect protagonist to take us through this journey at Caraval. Julian was real, and vivid, and turned out to be nothing like he seemed (but in the best way possible). Donatella truly surprised me at the end. I won't say more to save on spoilers, but Garber had some fantastic character and plot development throughout the story.

I truly can't wait for book two in the Caraval series. Garber doesn't leave her reader's hanging (much), but she does leave the reader wanting to know what's next for Scarlett, Julian, and Tella.
★ ★ ★ ★ ☆
jessica donovan
I was super excited to read this book since I heard a lot of great things about it and was even more excited when my library had this book available!

This book follows Scarlet and her sister Tella as they try and escape their father who has become a tyrant. Scarlet's father has set an arranged marriage for her and she is set to be married soon and move away from her father. Scarlet has always dreamed of going to Caraval and lands an invitation right before she is supposed to be married. Scarlet heads off with Tella and a sailor named Julian and embark on their journey to Caraval. In the process Tella and Scarlet get separated and Tella ends up being taken by the carnival master Legend. Scarlet now needs to solve all the clues to get her sister back.

Scarlet is a great lead character in this book. I enjoyed how we got bits and pieces of her personality and eventually she became her own person by the end of the book. Scarlet just wants to get away from her father, take her sister and be safe. Scarlet's whole goal in life is safety and she feels this arranged marriage is the answer. As the story continues and Scarlet begins to solve the clues of Caraval and we get to see a lot more of her strength and her determination. Scarlet is very intelligent and can separate real from fake. The author creates a romance between Scarlet and Julian that I didn't see coming, but totally worked in this book. I loved the spark that developed between them and how it didn't just go from zero to 100 the author took her time to develop the relationship.

I loved the relationship between Scarlet and Tella. The story is told from Scarlet's point of view, but we do get to see bits and pieces of Scarlet and Tella's relationship. We can tell right off the bat that they both have two different personalities, but still want the best for each other. I loved how far Scarlet would go to save her sister.

They story flowed very naturally for me. I could follow along well and get into the world the author was creating. The author took her time to describe all the settings of the Caraval that I could imagine myself being there with Scarlet. I loved how everything flowed together from the beginning to the end, the story has a lot of suspense and builds upon itself to create the story. I enjoyed how everything unfolded and can't wait to see where this series can go.

My one complaint about the book was I felt like some parts where a little confusing. I know the author was trying to build an entire world as well as leave us wanting more, but some of the clues and how they came together didn't make 100% sense with me. I wasn't sure how Scarlet was piecing stuff together even after she explained what was going on. Also, I didn't get how one clue lead to the next clue since they were all written out in the beginning. I think I just got stuck on the clue idea and overthought it.

I would suggest this as a weekend read. I felt like there was a lot going on in this book and I couldn't put it down. I just wanted to keep reading to figure out what was going to happen to Scarlet and what was going to happen at the end of Caraval.
★ ★ ★ ★ ★
hillary britt
Scarlett and Tella are sisters and they're living a miserable life because of their father's abuse. They want to escape and Scarlett dreams of Caraval, a magical island where nothing is as it seems. Scarlett writes to Master Legend, the man who organizes Caraval's yearly week-long game with a much desired prize, the fulfillment of a wish. The audience is part of the game and in Caraval nothing is as it seems. Shortly before Scarlett's supposed to get married to a man she's never met she finally gets the letter of her dreams. She's being invited to take part in Legend's show.

Scarlett and Tella are planning on traveling to Caraval together. To reach Caraval they have to leave the island that's always been their home. Tella has a plan and without Scarlett's knowledge she manages their escape. However, when Scarlett arrives at Caraval, only shortly after her sister first set foot on the island, she discovers that Tella is missing. Legend has Tella and to get her sister back Scarlett doesn't only need to play the game, she has to win. Caraval is magic, it can fool people and there are plenty of unwritten rules. Scarlett has no idea who she can and can't trust. Will she manage to make it till the end of Legend's show and will she ever see Tella again?

Scarlett is serious and caring. She loves Tella dearly and does everything in her power to keep her sister safe. She's careful and because of her father's manipulative and abusive character she always tries to avert risks. Tella is much more adventurous. She's impulsive, she follows her heart and she easily gets into trouble. The sisters are very different, but they are incredibly close. When Scarlett finds out Tella is missing she's desperate to get her back. She has to play Legend's game and does it with much bravery and a good head on her shoulders. She has to follow her instincts and that isn't always easy. There's help and she might even fall in love, which she shouldn't because she's about to get married. I felt bad for the girls because they don't have much freedom and I couldn't turn the pages quickly enough to find out what the future would have in store for them.

Caraval is a fantastic story. I was immediately impressed by Stephanie Garber's creativity, ingenious writing, skillful world building and beautiful descriptive writing style. I could easily picture Legend's magical island, the tricks and illusions, the gorgeous surroundings and the surrealism of the place. I loved every single part of it. Caraval is an original story with many unexpected twists and turns. I enjoyed being surprised in numerous different ways and liked the adrenaline rush of the game. The story has a brilliant ending, which kept me on the edge of my seat. I highly recommend Caraval, it's a spellbinding, entertaining and compelling story.
★ ★ ★ ☆ ☆
shuba
This book came so well recommended but unfortunately, it was just ok for me. Two sisters escape their abusive father for what is supposed to be a few days at Caraval, a magical experience they have longed dreamed of visiting. While they are told everything is just a game, things begin to seem very real and very dangerous. The writing is uncomplicated making it a quick read. Parts of the storyline felt frayed which then seem to get tangled. Other parts of the story could have used more detail, especially the relationships between Annalise and Legend as well as Scarlet and Julian. The end eludes to a sequel but I think my time in Caraval ends here.
★ ★ ★ ★ ☆
oliviaj1128att net
So I thought this was going to be like Night Circus but I ended up loving this book so much more. You are immediately on Scarlett's side from the very beginning when you meet her controlling, abusive father, her seemingly reckless sister Tella who she loves deeply and is fiercely loyal to, and see how Scarlett is so desperate to be free of her father, she will marry a wealthy man she has not even met in an arranged marriage. through their grandmother's stories, Scarlett and Tella have heard stories of Caraval, a magical performance where the audience participates in solving the owner, Legend's challenge for reward of granting a wish. Scarlett has been writing to Legend every year to get an invitation to Caraval since she was little and finally this year, she tells Legend never-mind, she is getting married and cannot make it to Caraval since it is too close to her wedding day. So of course, Legend finally answers and sends her tickets for her, her fiance, and Tella. Tella's most recent fling/boy toy is a sailor who sneaks them off the island to get them to Caraval. Scarlett and Tella get separated and when Caraval begins, Legend's challenge is to the audience is to find Tella. In order for her to make it to her wedding on time, Scarlett must find Tella a few days before the five night limit. This is a magical thriller and unexpected romance keeps you reading, as desperate as Scarlett to find Tella and hoping for a better life for both of them that awaits after Caraval is over.

I gave this book 4 out of 5 stars on Goodreads.
★ ★ ★ ★ ★
surajit basu
Scarlet can't wait until her wedding day, where the mysterious Count will come and whisk Scarlet and her beloved sister Donatello away from the cruel life they have been living with their abusive father. But when tickets shows up for Scarlet, Donatello and a "guest" for Legend's Caraval, Scarlet feels her childhood desire return to go to Caraval and play for a chance to win a wish. Sensibility tells her to marry the stranger who could give her safety but her heart is unsure... but the choice may not be hers.

I have been excited to read this book since I first heard it was coming out, it sounded good and the cover was so pretty and lets be honest, I am a sucker for an attractive cover. Add in the fact some friends had already read the book and raved about it, and I knew I was going to read it the first chance I got (which happened to be May for book club). I was a little leery that my expectations might be too high, but I am happy to report that the book lived up to it's hype. I was lost in the pages, counting the minutes until I could get back to the story and escape real life, tangled in the twists and mysterious and imagery that was Caraval.

This was such a fantastical world the author brought to life, full of magic, mystery and the most amazing of settings. The author was able to describe this fanciful world in detail, bringing it to life from the pages, making me immersed in Caraval just as much as Scarlet. The smallest details were so painstakingly created (but not in an overbearing kind of way) that I could not just see the events unfold, but I could smell them, taste them, experience them right along with the characters. And everything was so creative, be it the shape of the shops, to the items they sold, and especially the payment methods collected (for example, a secret for a cider).

The characters were the next best part. Scarlet was strong and goal oriented, not a damsel in distress who needed saving (even though she may have had a gentleman around to help facilitate things. Donatella was harder for me to pin down, she was only in the book a few chapters and I did not like what I saw, but to be fair she had her reasons (which I would love to know more about). Julian was mysterious, courageous, dreamy, frustrating and a great character overall- I was kept on my toes the whole time about his motives and purpose, which I enjoyed. There were tons of side characters that added flavor to the book such as Dark Dante, the Count and my favorite Iko. I really hope to see more of the cast of characters and more behind the scenes of Caraval to come.

I loved the ending and how the book set up for another adventure. I did not know if this was a standalone or the first in a series, but it seems as if there will be more to come...

Side note, I listened to the aubiobook version of the book and the narrator was AMAZING! I would gladly listen to more books narrated by her, she puts on such a good performance.
★ ★ ★ ★ ☆
tippie
"Fate left her feeling powerless, and hopeless, and with an overall feeling of lessness. To her, fate seemed like a larger, omnipotent version of her father, stealing her choices and controlling her life without any regard for her feelings. Fate meant that nothing she did mattered."
Caraval is drenched in many of the stereotypical young adult novel clichés, but instead of cringing at the fact I found that it kind of works with this book.

Scarlett is the oldest daughter of an abusive father. She's mostly level headed and does everything in her power to keep her younger sister safe and out of trouble. Her mindset makes her a bit of a stiff character at first, and a bit of a 'daddy's girl' gone wrong, but her enthrallment with Caraval and Legend keeps her shinning.

Tella is the wild child of the family, constantly putting stress on Scarlett by going against their father and getting in trouble. Though they both love each other dearly, Tella is the more reckless of the two.

The romance between Julian and Scarlett is almost insta-love-ish, but it's one of those cliches I mentioned before that didn't bother me all that much because it worked with this book, or more importantly, it worked with Julian. He's brash and harsh and is hiding more secrets than Legend himself.

On to Caraval! Caraval is… strange. It's a place that can cause wonder or madness, and where shopping can cost you a little secret, a lie, or something you're not all that willing to give up so easily. From the beginning you're told it's only a game and you shouldn't get swept away too deep into the performance, but other's warn that that's only what they want you to think. Is your head spinning yet? Mine was trying to follow who was really who and what was really what! Think of Scarlett getting a one way ticket to Wonderland.

I recommend Caraval to anyone who likes light fantasy with plenty of twists. Just don't let yourself get swept away!
★ ★ ★ ★ ☆
bett
This book had some hits and some misses for me, so for the sake of a quick review I'm just going to list them out.

I really enjoyed:

The setting, which definitely felt magical and otherworldly, with an interesting juxtaposition of Renaissance Italy politics and rustic charm and Victorian fashion.
Scarlett's unique perception- she's a bit of a synesthete, seeing emotion as colors. I've never read this from a character before, and gave a sense of how vibrant the world is to Scarlett, despite being abused and isolated.
Scarlett's fiance. Not to give too much away, but he made a nice midway point between "not exactly a gentleman" and "not exactly a villain"- rather close to what I assume a lot of people would actually be.
The twists. I did struggle with Scarlett's utter idiocy (see below) but it serves a purpose.
Not only is she growing as a character and learning to take risks and trust herself and thinking analytically instead of just reacting, it allows for some fun twists.
Julian.
The cover, which is prismatic and gorgeous.
I didn't so much enjoy:

Scarlett's father never felt like a fleshed-out character, but some kind of bogeyman. His reasons for abusing his daughters is explained from Scarlett's perspective, but since she's a flawed narrator, I wanted to see a bit of what must have been a complicated and self-justified logic from him. Or maybe I'm overthinking it and he's just a bully.
Sometimes Scarlett was SO DUMB. She did grow, and it's totally justified, but there were a few naive moments where I just had to put the book down because I wanted to shake her. It disconnected me from caring about anything else, plot-wise.
I didn't feel like Donatella was fully realized. Definitely Scarlett's perception of her isn't fully the truth, but most of the time she was more plot device than character. Given the cliffhanger ending, this might be totally rectified in book 2.
Overall, I liked it. I will likely pick up book 2, because I'm curious about what happens next and I want to get to know Donatella (who, to be honest, feels much more "me"). And because I want more Julian. I recommend it for fans of fantasy YA with a dash of clean romance.
★ ★ ★ ☆ ☆
suvoluxmi
I picked up Caraval by Stephanie Garber on a whim. It was an "author's choice" at this cool little bookstore I visited in Nashville. I started yesterday and finished it up today. I read through a few negative reviews, and they make good points, but for a debut author I really enjoyed it. I love the world that is Caraval. I don't understand the comparison to The Hunger Games, and I've never read The Night Circus, so I can't compare it to that either.

The story revolves around two sisters, Scarlett and Donatella, who are trying to escape an abusive father going about it in two very different ways. They end up on an island where the game of "Caraval" is being played. It is reminiscent of an old fashioned carnival with magic thrown in. Things are not what they seem, and no one can be trusted. The description of events that Ms. Garber is wonderfully detailed in that you can almost see the dresses and walkways of the city.

The last third of the book is where it all kinds of gets wonky, but not in any way that should stop you from reading it. As long as you keep in mind it's all a game, and that whole who to believe thing, you should be able to enjoy Caraval.

It's a pretty amazing debut from Ms. Garber, and I've no doubt that she will take some of the reviews to heart, but she should be very proud of this world she's created with Caraval.

My 3 star rating is more like a 3.6. Not quite a 4, but more than a 3. I'm anxiously awaiting Book 2!
★ ★ ★ ★ ☆
maizy
So let me just preface this by saying that while I enjoyed this book, I'm finding that I didn't love it as much as some of my fellow readers. Even now, only a few weeks later, I'm struggling to decide on a rating for this.

Caraval tells the story of two sisters who have lived under the ruthless thumb of their father for years, and for years, Scarlett, the older and more responsible of the two sisters has been fascinated with Caraval … part performance and part game but completely filled with magic and intrigue.
When an envelope arrives just days before Scarlett's wedding with tickets, and Tella disappears as part of the game, she has no choice but to take part in the festivities, which turn out to be more dangerous than she could have ever expected.

I couldn't help but get a "wonderland" feel while reading this book… the fantastical elements, the magical elements, the idea the you can't trust a single person along the way, it was all very intriguing and certainly kept me turning pages. That said, at times I was almost overwhelmed with all the crazy things going on and I think it frustrated me a bit that there was so much of it.

I also found that I didn't really connect with any of the characters as much as I like to. I was interested in them, but I never felt invested in them either together or apart. The sister relationship is supposed to be a driving force to the story, and it all felt very surface to me and as a reader I never really witnessed the strong bond between the two, instead we're just supposed to accept what we're told because they are apart for the majority of the book… Julian was interesting and charismatic, but their relationship just barely had me invested in them together. I think overall I just wanted more character building along the way.

I will say that I really enjoyed the beautiful writing style and the way Garber describes everything… you can basically get lost in just imagining this amazing, beautiful and crazy world she has created. Her words brought the magic of Caraval to life in such a unique and vivid way.

The plot itself is filled with twists and turns and so much imagination that you won't be able to put this down once you start reading. Once you think you know what is going to happen, you will be completely thrown off balance with something you never saw coming, and the ending wonderfully wrapped up this first installment.

If you're a fan of the fantastical and magical and a vibrant story with shocking twists and turns I think you're going to absolutely love this. I'll definitely be checking out book 2, but will be hoping for some more character/relationship development as I continue the series.
★ ★ ★ ★ ☆
mikko
"Every person gets one impossible wish, if the person wants something more than anything, and they can find a bit of magic to help them along."

Let's start off talking about this cover. It is so pretty! I just love it!

I was not sure what I was expecting, but this started off so much better than what I thought. I was wrapped up in the plot outside of the Caraval as it was initially what caught my interest. I loved the story around why the sisters go to Caraval. I read it in two sittings and did not want to put it down.

I think it is best to go into this not knowing much about what is going to happen. I was thinking this was going to be about a carnival which I really had no interest in. I am so glad I was wrong. Again, no spoilers but I recommend giving this a try even if you think it is not something you would enjoy. It may surprise you as it did me.

I liked the letters within the story, so if you listen to this on audiobook just know this does have some note images. I like what they bring to the story.

Overall, I am happy I gave this a chance and I really enjoyed it.
★ ★ ★ ★ ☆
alyssa justice
It was pretty hard to believe that this one's her debut novel… like… wait WHAAAAT?! You know talent, hard work and lots of creativity when you see it. That's what made Caraval. Just like The Night Circus the game happens only at night but what happens during the day, you just have to brace yourself.

I was pretty obsessed with it and any minute I had free I had to come to this book. You just can't be ready for all the twists and turns and it has stuff that you just can't figure out no matter what. Stephanie knows how to play. Get ready to meet charming characters, well developed that will stick with you for some time.

This is the only book I really wished for to have a happy ending. I couldn't take any other ending for how rich it is and entertaining, mysterious and catchy.
The idea was unique and awesome. The thing that didn't let me give it a 5/5 was the clues of the game. They seemed pretty random and I just couldn't figure out what sense they have, they just seemed illogical. And I don't think they only seemed illogical. They actually were. "Surprisingly", she figured them out somehow and I was like …uhm… alright then… as long as it worked.

I'm super curious about what Tella owes Legend. I can't even think of something because everything that happened was magical and insane. I'm so pumped for the series!

I really recommend it.
★ ★ ☆ ☆ ☆
sheilla allen
I have to say that I don't understand all love about this book. It started out well enough but I didn't feel there was enough character development. A lot of questions were left unanswered and the romantic aspect of it felt really rushed and forced. I also found it very repetitive - ok we get that Scarlett would do anything for her sister, we get that her father smells like lavender, anise and rotten plums - enough already. And is there a sequel in the works because it ended on a cliffhanger to an extent.

Obviously, to each his (or her own) but personally I thought the author had a great story to work with but fell short.
★ ★ ★ ★ ☆
anhtuan
Holy Wowza! Caraval was delightful, dangerous, and a total mind warp.
I had to keep reminding myself that "its just a game" throughout the majority of it. I freaking adored Julian. He might definitely be my new book boyfriend. The entire story was me second guessing literally everything that was happening. Every word said, every action, even myself. GASP! If an author can write such eloquent words that make me FEEL so many things, you know its good.
This review might be a little jumbled, I'm just writing my thoughts out as I'm typing. I'm still (what is it the kids are saying nowadays?) shook. This is one of those stories that will stay with me for a while.

There were a few things that annoyed me. Her overuse of metaphors, while beautifully written, were unnecessary in my opinion. Because we read this book for book club, we discussed that aspect, and the majority of us felt the same way. Sorry, Stephanie G!

Other than that, I LOVED Caraval!

I would recommend this book to lovers of The Night Circus and The Hunger Games.
4/5 for me. I cant wait until Legendary. ** Grabby Hands. **
★ ★ ★ ☆ ☆
t masami tadehara
Caraval by Stephanie Garber was one of the most hyped young adult novels heading into 2017. I decided to pick it up from the library after hearing repeated praise for it, and I have to say I have mixed thoughts about this story. Caraval takes place in a fictional world in which a traveling circus called Caraval exists. Caraval is part magic show and part game. In order to attend, you must receive an invitation from Master Legend, Caraval's organizer. Sisters Scarlett and Donatella have dreamed of attending Caraval, and Scarlett writes to Legend begging for an invitation. After years of getting no response, Scarlett finally receives a letter back from Legend inviting her and Tella to Caraval. Upon their arrival, Tella is kidnapped, and Scarlett realizes that if she wants to see her sister again, she must win the game.

After getting off to a somewhat slow start, Caraval quickly sucked me into its magical world. I was captivated by the story, and couldn't put the book down. At first, I loved Garber's writing. It is quite lyrical, and lush with descriptions that really placed me into Caraval. However, the writing quickly got repetitive and formulaic. For example, colors play a big role in the book, and I feel Garber took this metaphor way too far. We got the same sentences repeated over and over, with just different words plugged into them. Despite loving Garber's writing style at first, by the time the book ended I wondered if she was repeating herself because that was the only trick up her sleeve.

Similarly, Caraval ends with a big info dump on the reader. This is one of those books where you read 95% of the story, and then the last 5% erases everything with a huge explanation. I really don't like the "everything you just read is a lie" plot with a "here's what actually happened" ending. It basically renders the majority of the book pointless. Not only do I feel like I wasted my time, but not having at least a logical plot twist that flows from the story is a bit of a cop out to me.

The ending itself, however, is what really ruined Caraval for me. I will not spoil it here, but suffice it to say I am extremely disturbed by how the book ends. I cannot believe what Scarlett is put through in this book, and I feel like there were so many other ways this story could be written so as to not torture her. While I fully realize that this is a work of fiction and a fantasy novel, if this were to happen in reality there would be mass outrage. In fact, a YouTuber pulled a similar stunt as a "prank" a couple years back, and people were so upset about it, it made the news on a global level. I really don't like how Scarlett is put through something absolutely horrible, yet she is just fine and dandy about it. Thus, the ending really did not sit well with me.

In the end, I decided to give Caraval three stars, because even though I really don't like how the book came to a close, I was sucked in by the story. This novel's concept is a great one, and I fell in love with the world of Caraval. Plus, I'm a sucker for a good competition and treasure hunt in a novel. It's unfortunate that the ending, as well as the way the romance played out, weren't for me. That being said, I do plan on reading Caraval's sequel, as I would like to see where the story goes and how Scarlett deals with life outside of Caraval. I don't know that I would recommend this book, but I think I am the odd person out, as most of my Goodreads friends love it. Unless you are really interested in the book, I think this is a good one to skip.

*This review originally posted on Goodreads
★ ★ ★ ★ ☆
david mongin
What I Liked:

Writing. I listened to the novel on audiobook and finished up the last half in print and Garber's writing was magical. I adored the way she described the Caraval and Scarlett's inner thoughts.

Quote: "She remembered thinking falling for him would be like falling in love with darkness, but now she imagined he was more like a starry night: the constellations were always there, constant, magnificent guides against the ever-present black."
― Stephanie Garber, Caraval

Characters. I had some moments of Don't make that stupid decision Scarlett in the novel but overall she was a relatable and interesting main character. The side-characters were interesting too but there were some characters I did not like, Tella, and others.

Plot. I picked up the novel based on hype and the strange plot. I adore unique ideas/plots because they are hard to come by. It gave me some labyrinth vibes but mainly it was something unquie and different from a lot of YA fantasy.

What I Disliked:

Romance. I felt that the big focus on the romance took away from the main plot and the two aspects were unbalanced in my opinion. However, I did like the couple and Julian was a good main love interest. I was interested in the fantasy aspect over the romance.

Plus, overall, I would have loved to experience more magical aspects of Caraval and had less relationship drama and romance.

I recommend checking out this new fantasy novel, the writing was amazing and the characters were well done.
★ ★ ★ ★ ★
lisa van
As a note, a printed galley of this novel was sent to me by the publisher in exchange for an honest review. This does not effect my opinions in any way.

Where to begin, where to begin? This review is going to be hard because I don't know that I can explain my love of this novel in a short, spoiler-free review, but I'm always up for a challenge. I never knew I needed this book until it was delivered to my front door one rainy afternoon. The thing about Caraval is that it's so incredibly vivid and unique. I was consistently blown away by the amount of soul that is in each paragraph and sentence and character. I don't think I've been this impressed by a novel, and its world building, quite so heavily in a long time.

What strikes me most is that this is Stephanie Garber's debut novel is that she is weaving a dark and delicious tale of magic and heart in a way that dances circles around people who've been working in the genre for many, many years. I can't stress this enough--Garber created a world so breathtaking (and at times terrifying) that you simply cannot put the novel down. I read it in one sitting and found myself revisiting it once already. I was thoroughly impressed with it in a way that made it an instant favourite for me.

The last time this happened, I think, was with Splintered by A.G. Howard or The Darkest Minds by Alexandra Bracken. I'm calling it now: this is going to be my #1 release from 2017. I decided that even in 2016.

Caraval is an enthralling tale of one mysterious game and a pair of sisters who love one another in a way that is painted beautifully. It's a story of escaping the horrors of an abusive father. It's a mind-fuck (pardon my French I guess?) of a story that will keep you on the edge of your seats as the story grows. I didn't expect half of what was thrown at me and that was so very satisfying because I do love a good thrill-ride that keeps me on my toes.

Toss in a hint of romance and you've got an entirely delicious story that will attract many. I'm so fascinated by everything about it: the origins of the game, the backstory of Scarlett and Tella's family, all of the actors featured in the game, what will come of Scarlett's budding relationship and the arranged marriage her abusive father had in the cards for her--especially after we meet this fiancée.

If you're looking for the next great fantasy novel, Caraval hits all the right marks and will certainly be your next favourite novel. It's a standout in an over-crowded genre and I'm anticipating the second installment. I do think there's an important thing to note: there's mentions of physical (and mental) abuse at the hand of a parent and that's not going to be a good thing for some people.

That's my trigger warning for it. It's not a spoiler.

Overall, I loved the characters, the plots, the romance and everything about it. I thought that the relationship, the bond between sisters, for Scarlett and Tella was very important--and very, very flawed. I was very intrigued by Julian and Legend. And I'm going to stress this again: such phenomenal world building. It's dark and whimsical and unique and just entirely beautiful. Very easy to get lost in the words and Caraval is absolutely one of those novels where you can easily picture everything as it plays out on the pages.

I'm so excited to see where Garber takes us next and look forward to seeing this story continue. Fans of The Night Circus and Splintered will definitely find a new love in its development. I can't praise it enough and while taste is very subjective and this won't be everyone's cup of tea, I recommend it to anyone.

I have a feeling it only gets better--and more twisted--from here on out and I couldn't be more thrilled by this prospect. Caraval is one of the most compelling novels I've read in recent years and one of my favourite galleys of all time, I can't wait to get my hands on a finished copy.
★ ★ ★ ★ ★
anneke
Rating: 5/5

Genre: YA Fantasy

Recommended Age: 16+

Favorite Quote: "Welcome, welcome to Caraval! The grandest show on land or by sea. Inside you'll experience more wonders than most people see in a lifetime. You can sip magic from a cup and buy dreams in a bottle. But before you fully enter into our world, you must remember it's all a game."

Have you ever seen a magic trick? Or have you seen those YouTube videos of things that randomly appear as if straight from a 5th dimension? If you've answered yes then no matter your stance on magic you've probably thought at first the trick was done by magic because you're caught up in the moment. But I assure you for the most part it is all an illusion, much like Scarlett is warned when entering the world of Caraval. All her life she's heard of the magic and wonder of Caraval, but she's also been cautioned about it's tricks. However, with the disappearance of her and her sister's, Tella, mother Scarlett has longed to give Tella one thing for her birthday: a trip to Caraval. She pens letter after letter to Legend, the master of Caraval, but he does not reply. It is only after Scarlett writes one last letter informing Legend of her impending nuptials that she receives 3 tickets: one for her, one for Tella, and one for her fiance, whom she has yet to meet. Scarlett refuses to go to Caraval with the event being so close to her wedding date, but when Tella, who longs to run away from their abusive father, tricks Scarlett aboard a ship bound for Caraval Scarlett soon finds herself in a deadly game for her and her sister's lives... but is it all just a game or is it very real?

I believe I have found one of my favorite 2017 reads! I absolutely LOVED Caraval! Stephanie Garber's writing style made the words fly off the pages, the pacing was excellent and never too fast, too slow, or too forced, and the plot developed magically​. The author had a way of keeping the readers guessing at the ultimate secret of Caraval and she did it in a way that kept the reading relaxed and easy and kept the book enjoyable throughout. The book also managed to drive home the point of letting go of fear and worry so it won't control you and to second guess everything you see. I even enjoyed the beautiful notes and letters that we're placed throughout the books! It really made this wonderful story come alive even more! In summary, Stephanie Garber created a beautiful world of mystery and magic and I'm feeling a bit disillusioned because I didn't want the book to end!

As I always do, I try to point out something I felt was bad in the book to make for a more balanced review. While I greatly enjoyed the novel, I didn't feel bonded to Tella. This didn't decrease my rating because Tella seems to have a bigger role in a possible sequel to the novel and hopefully I'll learn more of her motives in that book. While I'm not confirming or denying a sequel, I'm saying this novel needs one to complete the story as it ended with questions still unanswered! Stephanie Garber please!
★ ★ ☆ ☆ ☆
linz
I was bored, I expected this to be an exciting and thrilling read and to be at the edge of my seat as Scarlett played the game. But I wasn't. I think some of what held me back from getting swept away with the story was that I knew it was a game, so all the things that she went through, didn't capture my attention, because I knew it was a game. So when Scarlett would freak out, I would think in my head "girl you have got to calm down, it's a game, they've told you that already". Also everything was predictable, I knew what was going on about 20 pages in so when the "big reveal" happened I wasn't surprised. The writing was a bit childish and the dialogue between characters awkward. I don't know how she won, because The clues weren't really clues and I had the feeling Scarlett would come across something totally unrelated and then would state "this is the answer to the clue because xyz" well I don't really see the connection, but if that's what you the author wants me to think, ok, I'll go with it" Overall, over rated and the climax wasn't really a climax.
★ ★ ★ ★ ☆
bhagirath ramawat
This book came in my second Owlcrate back in February. I had scoured the internet trying to determine what the mystery book would be, and of all the books I found, this one was the most intriguing. I was overjoyed when I opened my box and there it was.

Scarlett, set to be married to a man she's never met, and her sister, Donatella, are invited to Caravel after years of dreaming about participating in the game. Once Scarlett arrives, Tella is kidnapped, and to win the game, Scarlett must find her.

The world that Stephanie Garber has created is as bright and colorful as it is terrifying. As some one who doesn't care for circuses, I would love to visit the world that Garber describes and participate in the greatest performance in the world. The imagery of the setting describes something not only beautiful, but delightfully frightening.

Scarlett is my least favorite character, even though she is the main character. She's whiney and spends most of the book complaining about this or that and never really appreciating all that is happening around her. While I understand that she was concerned about her sister, and what would happen to her arranged marriage if her father were to tell her fiance' what happened, her betrothed ended up being a jerk as well. All in all I enjoyed the book and look forward to the sequel next year.

Like my review? Read all of them at <a href="http://the-pink-moose.com/">the-pink-moose</a>
★ ★ ★ ★ ★
deandrea
I'm leaning more towards 4 1/2 stars for my rating.

I won this book as part of a Goodreads First Reads giveaway.

Remember, it's only a game.........

Scarlett and her sister, Tella, dream of the day they can get away from their powerful, yet cruel father. An arranged marriage has Scarlett believing this may be her last chance to escape and taker her sister with her. After failing numerous times to get an invitation to Caraval, the once a year performance full of magic where the audience participates in the game and the winner is bestowed with the prize of one wish, she sees the marriage as the only way out even though she has never met her future husband. A week before her wedding however, an invitation arrives. Her father would never let her and her sister go, so with the help of a stranger, they are whisked away to play the game.....but are they actually playing, or are they being played?

I can't even begin to stress how much I loved this book! I have read plenty of stories that I liked and enjoyed, but when a book captivates you, gets you lost in its pages, and takes you on an adventure, it's beyond enjoyable. It's an experience. And what an experience it was! The characters were well developed. The sister's relationship was at the forefront but there was also some romance. Not enough to overpower the story, but just enough to add a romantic element that made the story even more alluring than it already was. Scarlett is a sweet and dutiful sister and Tella is a bit of a wild one. But it was the relationship between Scarlett and Julian that stole the book for me. It was sweet and complicated. Honest, yet deceitful. Endearing but frustrating. Legend is and remains a very mysterious character, but Julian! Oh Julian. Even with everything we learned, he is still an enigma to me. I'm hoping we continue to learn about him in the next novel.

As far as the plot, it was wonderful. A magical fairytale full of action and so many twists that my heart could hardly stand it. In Julian's words, no one is who they seem. And he is absolutely right. The author did an outstanding job of describing everything and creating a beautiful mystery that you got immersed in. There were some predictable moments, but for the most part, I felt as if I was playing the game right along with Scarlett and trying to fit all the pieces of the puzzle together. It was harder to figure out than I expected. All I did know is that everything was so enchanting, I didn't want it to end.

This would definitely be considered a YA fantasy, but don't let that deter you! All ages will enjoy this mesmerizing tale of two sister who are looking for some magic in their lives.....and seem to have found it. I know I did. Thank you, thank you, thank you, to the author and to Flatiron books for giving me the opportunity to read this. I can't wait for the sequel.
★ ★ ★ ★ ☆
lori cotton
I just have a few words about Caraval and those words are, This Book Was Freaking Fantastic & Utterly Magical. I know this book is not for everyone. But this girl can't help but jump up in joy and fan girl about Caraval. It was, it was I don't know how to describe it too you it was absolutely a stunningly, gorgeous and magical world that Stephanie Garber wrote. That I couldn't help but gobble every word in this amazing book. If you can tell I absolutely loved and enjoyed everything in Caraval. The unique characters, whimsical writing style and the enchanting and magical world of Caraval. I loved reading every detail and every emotion that the characters was going through. I just can see everything in my mind how Caraval is and feel every emotions that Scarlett was going through in the game of Caraval. I even felt for Donatella aka Tella was going through even though I didn't like her or felt connected too her in the beginning but she really did grow on me the more I read about her. Plus I absolutely loved the sisterly love and bound that Scarlett and Tella had that you can tell that Scarlett would do anything for her younger sister Tella, even protect her by marry off too an unknown duke that she never met before. But before Scarlett gets marry she finally gets three inventions from Legend to go too Caraval with her little sister Tella plus a guest. But Scarlett didn't want to go because she was getting marry in a few days so she couldn't risk escaping from her horrible abusive father or he would take it out on Tella. But the little imp Tella found a way for her and her sister to go to Caraval along with the sexy Julian. That I tell you there was a lot of swoon moments between Julian and one of the sisters but I won't say which one because spoiler, but if you love swoon moments there's is a lot in this book. But once all three of them land in Caraval a lot of things go down and they go down really fast I tell ya. But whoa what an adventure it was that Scarlett, Tella and Julian goes through. There was also some twist and secrets at the end we find out that I totally didn't see coming. But I am going to live it off here without getting too spoiler. But all and all I really love and enjoy Caraval that I can't wait too read the next book because of that ending just that ending. If you read Caraval you know what I am talking about. I need too know more. I just be here waiting patiently which is going to be pure torture for me until the next book comes out just ugh!
★ ★ ★ ☆ ☆
aven
Having not read The Night Circus (which this book was endlessly compared to) or anything like it before, I had no idea what to expect. This worked brilliantly as I could never anticipate the next step in the story and I was stumbling along, trying to figure out truth from lies right alongside the heroine.

Easily a favourite part of the book was Scarlet and seeing how beautifully her character developed with every obstacle and decision that she had to face. Caraval tested the love she had for her sister, her need to take the safe path and ultimately her determination to do whatever was necessary to be free.

Wonderfully written, descriptions of settings and characters and emotions were striking. I was quickly immersed in the world, swept away by the wonder and mystery. Unfortunately, this lead to a few disappointments. For the most part I could overlook inklings of frustration while reading, but on reflection the aspects had a larger impact.

So, to get them off my chest, there are a few things which I could have done without in this book:

• There was one too many twists – every time a secret was revealed I had that wonderful 'ohhhhh' moment, but at the end when it should be the ultimate of moments during a big reveal, it took everything in a different direction that left me feeling cheated. I wish Garber had stopped while she was ahead. Like at the end of a magic trick, the explanation kills the magic.
• I never cared for the sisterly relationship between Scarlett and Tella. For all that Scarlett was willing to sacrifice for her sister (granted, there was selfishness in some of these actions as well), the fact that Tella was never seen to do the same only annoyed me. Attempting to make her out as clever and un-selfish fell flat.
• A character's fate meant nothing in the long run, which took away all the emotion I had regarding it. Again, I felt cheated.
• Scarlett's wedding was brought up every five seconds. After the tenth time, the impact had gone. It was no longer a high stake.
• Seeing emotions in colour, with no explanation, made Scarlett seem like a special snowflake. It didn't feel needed.

While I noted these flaws/things that I simply didn't like, I still enjoyed reading this book. Maybe the sequel will take the story in a whole new direction and I won't have the same problems. Who knows? It will be a surprise that's for sure.

***I received the ARC ebook as a review copy from the publisher through Netgalley in exchange for an honest review***
★ ★ ★ ★ ☆
jessica smiddy
A pair of sisters want to escape from an abusive father who keeps them from traveling beyond their castle. One, Scarlett, writes letters to Legend, master of Caravel, hoping for a visit from he and his band of performers. The other sister, Donatella, is impetuous and wilder, taking risks that raises her father's wrath (and punishment).

Finally, an invitation is received just as Scarlett is to marry a count. Tella wants to go, but always cautious Scarlett is reluctant. Tricked into going, Scarlett will be involved in a magical game with only one winner. Will she win, or will she lose it all?

Fantasy, magic, darkness and light and an enigmatic man called Legend come together to provide a game (and read) that will keep a reader questioning everything, and trying to discern truth from lies and who is to be trusted. It's reminiscent of a role playing game.
★ ★ ★ ★ ★
zainab shibly
I'm so glad I decided to read this book! It was good on so many levels I don't even know where to start. I guess for starters, this book had my interest from the very first page and just kept getting better the farther I got into it. I couldn't put it down and wound up staying up til 1:30am to read this in one sitting.

It's a book that's about 2 sisters Scarlett and "Tella" who are living with their abusive father and want nothing more than to escape and be free from his clutches.

As little girls their Grandma has told them stories of the game of Caraval. A magical game led by Master Legend that happens only once a year, where the audience participates in the show and participation is by invite only. Scarlett has been trying year after year to get Master Legend and his players to come to the island of Trisda so her and her sister can finally be a part of the magic that is Caraval. Finally she receives a letter back after the 7th year with invites for her and her sister and a plus one. The only problem is that Caraval is to take place on a island 2 days travel away and their abusive father would kill them if they ever got caught trying to leave. Especially now that Scarlett was betrothed by her father to a Count from another island.

Tella is all too excited to go to Caraval and get away from her father, but now Scarlett has doubts since she is about to be married in a week. Even though she's never met her fiance face to face she planned on taking her sister with her when she got married so she can protect her, and they could both be far away from their father.

But Tella has different ideas and kidnaps Scarlet with the help of a sailor named Julian. However, soon after getting to Caraval Tella is mysteriously taken by Master Legend to be a part of the game. All players have 5 nights to find Tella. Whoever finds her first wins the game and is granted one wish. But what will happen at the end of 5 days if she isn't found? Will she disappear never to be found again? Suddenly Scarlett is not liking this game anymore.

Scarlett's only priority now is finding her sister with Julian. The boy who kidnapped her against her wishes. But people and things on this island are not always what they seem and you don't know who you can trust.

This book has multiple twists and turns throughout, and it always kept you reading for more. I don't wanna go into too much for fear of giving things away. Let's just say this book has a little bit of everything. It has Magic, Love, Lies, Deceit and I loved every bit of it! I can't wait for the sequel. If you're debating whether or not to buy this book let me save you some time and just say Buy It! You won't be disappointed!
★ ★ ★ ★ ☆
joe sindal
4.5 Stars for Caraval! This is an exciting fantasy debut from author Stephanie Garber. I loved this!

I've seen Caraval mentioned on a lot of blogs last year so I was curious to find out what the hype was. I was drawn in from the first chapter and I could not put this book down. This book deserves all the attention it is getting and everyone should read this!

What did I like?
• Right away I felt a connection with the sisters, Scarlet and Tella. After their mother abandoned them Scarlet took on the older sister role seriously and raised her younger sister Tella. This was difficult since Tella was often reckless and often breaking their father's strict rules. Breaking his rules often led to physical punishment, which Scarlet often received to protect her sister. It was awful to see the abuse the girls had to endure so I was cheering them on to run for safety.
• The world of Caraval is magical! The title appears to be a circus or carnival themed book but in fact Caraval is a mysterious island. All the details were unique and enchanting. The island is a game so the clues are creative and everything had a touch of magic. From Scarlet's gown magically changing to match her mood to the price she had to pay to purchase items (I don't want to spoil it), I was blown away with the author's imagination.
• The story has so many twists to it I was guessing all the way to the end. This book is not just about the game but about taking chances. Scarlet has always been protective of her sister and made safe choices. On the island the obvious choice is not always the right one, so it was good to see Scarlet learn to take a chance and gain confidence to protect herself and her sister. There is a romance that was surprising but not the focus of the story. This was good because I wanted Scarlet to be independent, since she spent so many years fearful of her father.

What didn't I like?
• At first I didn't like Tella. I thought she was a spoiled brat and caused too many problems for Scarlet. But she does redeem herself at the end.

Caraval is a fun adventure and I highly recommend this book. I can't wait to read the next book.

Favorite quote
Every person has the power to change their fate if they are brave enough to fight for what they desire more than anything.
★ ★ ★ ★ ☆
fizzmas
"Whatever you've heard about Caraval, it doesn't compare to the reality. It's more than just a game or a performance. It's the closest you'll ever find to magic in this world . . ." Caraval is this indescribable world that you just need to fall into whole-heartedly.

The setting is so vividly described from the colours, to the buildings, and the people populating the game that you are instantly transported into the game yourself. Legend's Island comes alive in your mind from the moment Scarlett passes through its gates until the final words of the epilogue. Caraval draws you in and doesn't let go.

We are introduced to two sisters, Scarlett and Donatella who have always dreamt of seeing Caraval but they never thought it would truly happen. Stuck on their island with an overbearing father and no desire to cross him, they could only wish. Imagine their surprise when, finally, they receive a response and are invited to partake in the greatest game of mystery, illusions and intrigue - Caraval.

We are faced with the same questions that Scarlett is, who is Legend, where is Tella and will she be able to complete the game? The stakes of this year's game are greater than the past, this year players must find Tella. As many race to discover the clues and don't always behave in the most respectable manner - Scarlett must win without succumbing to the debauchery of the game or else she may never see her sister again.

The author keeps you guessing about each character's motivation and desires, as Caraval sweeps you away. This book has frequently been compared to the Night Circus and while it has similarities, they are very different stories. Caraval is its own unique take on a story that's magical, mysterious and expansive. It is also more fast-paced than the Night Circus. While I believe that readers who enjoy the Night Circus will also enjoy this novel, don't expect it to be the same.

My favourite aspect of this book was the world building, as I mentioned previously. I am so impressed by the detail and love poured into this story, which is made even more impressive because this is a debut novel. The author's writing sounds more like a seasoned writer than a debut novel and it's fantastic.

The characters were well developed and diverse, adding to the atmosphere of the story. Scarlett is determined and likable, even if she occasionally makes poor decisions. You feel for her character and root for her success. Julian is enticing, but you never really know where he stands and what his motivations are so it makes it difficult to trust him. Even so, I still loved his character. Tella is less likable, in my opinion than Scarlett so I had trouble connecting to her throughout the story.

Make sure you give yourself time to read because once you pick it up, you're not going to put it down. Highly recommended to young adult/teen readers who enjoy magic, fantasy, mysteries, and truly well written and expansive world building.
★ ★ ★ ★ ★
hallie b
What I Loved: This whole book was amazing to me. I loved the setting from even before Scarlett and Donatella reach the Caraval, and especially the setting AFTER they reach Caraval. The world building in this book was amazing. The whole thing is set up that you are constantly wondering what is really happening and what isn't actually happening, since you're told from the onset of Caraval that it's all a game, and nothing is real.

While the beginning was a little bleak with the introduction of Scarlett and Donatella, and in particular, their father; you just know that their lives have been difficult and their existence was a sad one. So once we get to the place where the Caraval is being held, despite Scarlett's reservations, it's kind of a relief. Plus that is when the magic starts happening. It's as of Caraval is cloaked from the outside of the real world, and inside anything is possible.

As a whole, the book has many twists and turns and lots of magic and mystery, but it's not over-the-top, and I so loved that. It really felt like it was possible, that the mystery of Caraval could be real. The magic felt normal, and aside from it there were many great life lessons to be learned. I enjoyed all aspects of it, the mystery, the magic, the bit of romance held within it.

Not So Much: Both Scarlett and Donatella annoyed me a bit. It was like they were opposite ends of the spectrum, yet the same. They were both selfish and selfless at different moments, but it made it difficult to know what to expect. Donatella was worse, in my opinion. She really did behave very flippantly throughout the book lacking any care or concern for consequences. It was difficult me to attempt a 180 on how I felt about her at the conclusion of the book. I'm really hoping that I fall in love with her in book 2.

I went looking at Stephanie Garber's website and looked at all the social media pages I could find…do you want to know what I wanted?? I wanted to see the inspiration for all the clothes the characters were wearing. She described them in great detail, don't get me wrong, but I really just wanted to see pictures.

The Verdict: LOVVVED this book. It was clean as a YA book ever is. I'm pretty sure I remember some mild cussing, but I'll be honest and say I was pretty well caught up in the story to pay that much attention. I would love to see this in a movie, I think it would be fantastic on the big screen.
★ ★ ★ ★ ☆
ahmed ragheb
My favorite thing about Caraval has to be the imaginative story world. I loved the idea of the game of Caraval, where fantasy and reality seem to twist and bend, like an image in a fun-house mirror. Scarlett has a really clear focus and goal throughout the story-- to protect and rescue her sister, first from their abusive father and then from the game master, Legend himself.

The characters surprised me. I expected them to feel a bit flat against the sparkle and shine of Caraval, but Scarlett grows and emerges as a much stronger character than even she could have imagined at the opening of the book. I also really liked Dante and Julian's characters and some of the Caraval workers, too.

If you like stories like Maggie Stiefvater's The Scorpio Races, Caraval will be right up your alley, too.
★ ★ ★ ★ ☆
lavinia p
Title: Caraval
Author: Stephanie Garber
Age Group: Teen/Young Adult
Genre: Fantasy
Series: Caraval, book one
Star Rating: 4 out of 5 Stars

I borrowed this book through my local library and reviewed it.

Caraval is one book of 2017 that I was very nervous about--it's one of those books that people either love or hate, no in between. And I'm sorry to tell you all that while I loved it--and I did--there were some flaws in the novel that prevented me from giving it a full five stars. The worldbuilding needed some work and more explanation. Nonetheless, this book was absolutely fantastic, and it is and will remain one of my favorite books of the new year. A magical game! A pair of runaway sisters! Dark secrets! Forbidden love!

Caraval has romance, action, adventure, twists and turns that will have you flipping the pages frantically, and did I mention the gorgeous prose? Scarlett and Donatella Dragna have dreamed of the magical game of Caraval since they were little girls. But their dreams shortly become reality after Scarlett receives an invitation from the mysterious, magical Legend, overseer of the game. But getting to the isle is easier said than done, and when the game begins, Scarlett has no idea to trust. Getting her sister back may require sacrificing her true love and everything she holds dear...

This book. God, I wanted to love it. And I did. I loved most of it. The prose was beautiful, hypnotic, It was the first thing to win my heart when I started the book. I also really adored the characters, especially Scarlett; I loved her character development! Strong heroines for the win! I was also seduced by the darkly magical and secretive Caraval, where everything has a high price--sometimes so high, the player pays with their life. I also really liked the constant twists and turns, a lot of which had me gasping, crying, or laughing. Also, that ending! Oh my God, I need the sequel. Right now! I can't wait for the next one!

Unfortunately, I really wish that the worldbuilding had been explained better--I didn't really understand it. I loved the world that Garber created, but I honestly had no idea how it had been formed, even after I finished the book. Nonetheless, this book has something for everyone: secrets, magic, forbidden love and cute boys who make you swoon, kickbutt heroines and a killer ending--I can't wait for the sequel! The bottom line: Though there were a few little quibbles, I really enjoyed Caraval, though it wasn't perfect. Nevertheless, I'm so pumped for the sequel! What a debut!

literatureobsessed.blogspot.com
★ ★ ★ ★ ☆
jane a
I've been anxiously waiting for this release since I first heard of this book more than a year ago. It first showed up on my blog in July 2016 for a #T5W post, but I'd already heard of it before that day. To say that I was eager to get my hands on it is an understatement, but the time finally came.

Let me just tell you that I was surprised at how long it took me to finish this book. Normally, when I start reading something I'd been dying to get my hands on for a long time, I tend to devour the story in a matter of hours. Caraval was different, though. For some reason I wanted to savor the story and read it slowly. In all honesty, it also didn't really strike me as the kind of book that begged you to sit and read it all at once, and the lack of that "addictive quality" was one of the reasons I didn't add another half-star to my rating.

That doesn't mean Caraval wasn't interesting or intriguing. In fact, intriguing is exactly the word I'd use to describe it.

Caraval took me to the circus and added a whole lot of spin to it. It came with a warning that I forgot with every beautiful sentence Stephanie Garber's created: Remember, it's only a game.

Like Scarlett, the main character, I got lost in the magical world Legend created and started believing the impossible. That, right there, was exactly what made this book special to me.

The thing I loved the most about this book was how Stephanie Garber straight out warned me about the two most important things about this story in the beginning, then spend the rest of the time tricking me into forgetting it, just to bring those two things back in the end. For me, the ending was a "Told you so" moment in all its glory.

I've already mentioned the first important element about the story, and the second most important thing to remember about Caraval is the relationship between Scarlett, the leading character, and her sister, Tella.

Theses sisters' obsession with protecting each other moves the story, whether I saw it happening or not. Whether it seemed that way or not. For me, it was obvious from the start that Scarlett was willing to do anything to protect her sister. Tella's motivations and desires weren't as clear at first, but I never got the sense that Tella didn't love Scarlett. I knew they cared for each other. I was just surprised at how much.

Stephanie Garber used many tools to take my attention away from that relationship. She gave me a romantic relationship I could invest my time in (I seriously shipped Julian and Scarlett), magical elements that caught my attention (I'd pay a lot of money for that dress Scarlett was wearing) and a "villain" that, although mostly absent, was still more than just intriguing.

Legend, Caraval's organizer and a man known for his magical powers, had the kind of backstory that had me eager to learn more. At times, I felt like Scarlett, so desperate to know who he truly was that I suspected every new (and old) male character to be him. My feelings for Legend went from good to bad to so-damn-good. I can't say too much because I don't want to spoil anything, but I'll say this: I haven't had nearly enough of him. I need way more Legend, and I'm truly hoping book 2 gives me that.

Another thing I wouldn't mind getting another dose of is Stephanie Garber's writing. I was impressed with this author's prose from the beginning, and I thought it was the perfect fit for the magical theme. I know it went a little too heavy on some descriptions and metaphors, but it still worked for me.

The chemistry between Scarlett and Julian was also another positive. There was a lot of mystery surrounding Julian with all the secrets he was keeping, and a heavy tone of forbiddance since Scarlett was supposed to marry someone else, but that only made their love story stronger. Sure a week isn't a lot of time to get to know and fall in love with someone, but when you look at all those two went through, it seems a lot longer than that. Besides, mysterious, hot and charming Julian was hard to resist. I can't really blame Scarlett here.

While I LOVED Julian, I can't say Scarlett completely won me over. I identified with her insecurities and her need to protect her sister, and I recognize she had an interesting character arc, but there was something lacking. Maybe it took her too long to get over her fears. Maybe she acted a little too innocent and naïve at times. Maybe I was too confused by her ability to see emotions in color, which was never explained and didn't serve a purpose other than help her with one of the clues. Probably all the above. I also suspect it had something to do with the fact that I liked Tella a little bit more. The younger, braver sister had a fire to her that Scarlett lacked. From that prologue, I'm guessing I'll get to see more of Tella, so yay for me!

The ending of this book was pure perfection. No matter how hard I tried to guess what would happen, I never pictured it like that. It took me by surprise and it brought everything full circle. It spoke of the author's ability to not only put beautiful sentences together, but also choose a theme and stick to it. Now that I've read it, I can't think of a better way to end that magical story. Well done, Stephanie Garber, well done.

After waiting for what felt like forever to get my hands on Caraval, I'm pleased to say that it didn't disappoint. And if a bit of magic is what you're looking for, then I advise you to go get your ticket to Caraval.
★ ★ ★ ★ ★
kurtbg
It's always makes me nervous when books receive the amount of hype that Caraval did, my expectations are raised sky high and that can be hard for any book to live up to so it often ends in disappointment, especially when you compare a book to two of my favourites - The Daughter of Smoke and Bone and The Night Circus! Thankfully in this case Stephanie Garber's debut more than lives up to it's reputation though and I was captivated from the very first page.

Scarlet and Tella's father has gone from overprotective to downright abusive since their mother's disappearance and the girls are desperate to escape his clutches. For years Scarlet has been trying to get them tickets to Caraval, an exclusive performance of magic and mystery held once a year and offering one lucky winner the chance at a price of a lifetime. She had hoped to use that prize to win their freedom but after getting no response to her letters from Caraval's Master Legend Scarlet has found another way to escape - an arranged marriage to a stranger. Then just days before her wedding the sisters receive the tickets they've always wished for but will Scarlet be brave enough to risk her future happiness for a game that she has very little chance of winning.

I honestly don't know if I can do this book justice, especially when I want to go into as little detail as possible about what happens after the girls arrive at Caraval. This is the kind of story that it's best to go into without knowing what to expect, you'll have a lot more fun with it if you just let things unfold as you're reading. Scarlet is repeatedly told that Caraval is only a game and that nothing is quite what it seems but it's very hard not to get sucked into the events that play out around her, especially when Tella is missing and it's up to Scarlet to find her. Stephanie Garber throws twist after twist at her readers and I loved experiencing everything through Scarlet's eyes and seeing how much she grew over the course of the book.

Scarlet and her sister are complete opposites but they both try to protect each other in the best way they know how. Scarlet is the shy sister, the one who overthinks things and tries to plan ahead for every possible outcome, she's less of a risk taker but she's very, very protective of Tella. On the other hand Tella is much more impulsive, she lives for the moment and doesn't worry about the future when there is fun to be had in the present. She wants to escape their father just as much as Scarlet does but she wants to have her freedom rather than finding another safety net. They have very different ways of looking at life but it's obvious that they care about each other deeply and that sisterly love shines through in a lot of different ways. I found Scarlet much easier to relate to and very easy to root for while Tella could come across as a little selfish and rash. One of my favourite characters was Julian though, he's very much a mystery for most of the book and he's keeping some pretty major secrets but I loved the way he brought out Scarlet's more adventurous side and how he was always there to help her. The romance that develops between them was sweet and even though it happened over a fairly short time period it never felt rushed.

Caraval contains a bit of everything from action and romance through to magic and mystery. The island is like a huge playground for adults where every dream can come true but so can every nightmare, anything you could wish for is there for the taking but you have to be very careful you don't end up bargaining away something you can't live without. I was completely captivated by Stephanie Garber's beautiful writing, the story is very cinematic and it's easy to picture events unfolding in front of you so it's no surprise that movie rights have already been optioned. I would absolutely love to see this on the big screen so I'm really hoping that the movie will go ahead. This was a fabulous debut and I'm already looking forward to reading the sequel, Stephanie Garber is definitely an author to watch out for.

Source: Received from Hodder & Stoughton in exchange for an honest review
★ ★ ★ ★ ★
lyndamorgan
This was one of my most hyped books of 2017, and it did not disappoint! In fact, I loved every second of reading it! Everything about it, from the plot to the heroine to the world, was totally unique and different, which made it unexpected and completely unpredictable.

Scarlett is not your usual YA heroine.

You know how I love those independent, bad-ass heroines? Well, Scarlett isn't one. She has never left the island she lives on, her father is abusive, and she's desperate to leave and protect her sister, desperate enough to marry a man she's never met. She's very protective and loves her sister more than anything, and she's scared, because of her father. But it worked. In fact, I loved her! She was something new, and what really impressed me was that the author made you love her, despite her flaws. It's harder to make a reader love a character like Scarlett than one of those bad-ass heroines. And she grew a lot through the book. She learned to trust others, to take chances and to live her life. It was amazing to see her journey!

I love Julian!

He was an amazing love interest, and he was perfect for Scarlett. He helped her come out of her shell and he was totally swoon-worthy!

But the best thing about the book… Can I pick only one?

Caraval had me hooked from page 1 with its magic and mystery and general awesomeness! It had me guessing from the beginning, trying to make sense of the clues (and totally failing, my deduction skills could use some help). I got really invested in the story very fast, which made it impossible to put away!

Okay, the very best thing… The writing!

The writing was what made the book so magical, and I also really loved the descriptions. Scarlett can see emotions as colours, which made for some very interesting descriptions. The writing made the book come alive in such an amazing way, it was like I was in Caraval myself. Hours could disappear without me even noticing!

I don't have a lot to say about the ending, that little teaser for the next book was the only thing about this book that I actually knew from the beginning, but it was a cliff-hanger, and I need the next book now!

I have only two problems with this book; that it ended so quickly, and that Goodreads won't allow me to give it more than five stars, because if there was ever a book that deserved that sixth star, it's Caraval.

Caraval was a bit on the dark side, which I loved, but I don't think I'd recommend this for younger readers, but otherwise, this is a book every YA reader should read! But be warned: this book will keep you hooked and make time disappear as if by magic (totally a reference to the book, if you were wondering)
★ ★ ★ ★ ☆
abby schwarz
An eARC of this book was provided by the publisher in exchange for an honest review.

I thoroughly enjoyed 'Caraval', it was a face-paced read that was enjoyable in the way that you don't notice how much you've read until you should have gone to sleep an hour ago. I loved the set up of the story and the game of Caraval with the mystery of its game master Legend. The magic and the worldbuilding were deeply interesting and honestly I wish I could have seen more of this - especially inside the game world itself. For five days of game there was a surprising lack of detail and richness to the experience within it.

The characterisation was all pretty solid although I thought the father's character was a little two dimensional as a villain. I loved the two sisters, although I was disappointed that they didn't share more page-time together and I thought that there was a bit more telling about them rather than showing - Tella was almost absent from the book although critical to the story itself which I thought was actually a bit of a shame - I couldn't relish in her triumph because I barely knew her. Scarlett was contradictory but in a good way and I thought I had a good chance to get to know her, but I thought that she was a bit too easily led and naive for someone who was supposed to be aware of being manipulated, based on her background. I did really love Julian's character, and he was one of the stand out characters for me, he was complicated and interesting, was a great foil for Scarlett without being lost in her and without doing anything that made my teeth hurt.

I enjoyed the resolution to the story quite a lot, I thought it was quite fitting and I thought that the fact that there was a rhyme and reason to how Scarlett and Tella ended up at the game at all was well plotted. I was bewildered by the random arrival of the fiance - that whole sub-storyline was a bit clunky for me and I don't think it played out as well as it could have. I didn't much care for the cliffhanger, but I am glad to know that there's more story, it was definitely compelling and enjoyable enough that I'm overtly looking forward to the sequel. This is an interesting YA novel, it's not a coming of age, but it is a stepping out into the world in a way for the first time, and Scarlett comes to know herself and what she wants for her life a bit more, out from under the thumb of her father and the certainty of her betrothal. I love that the relationship between the sisters is so important and underpins the whole story even if they didn't share the pages as much as I'd have liked, and overall I'd have loved to see more of Tella. Congratulations to Garber on an excellent debut novel.
★ ★ ★ ★ ★
theredcentipede
It's hard not to hear about Caraval in the Young Adult upcoming releases this year with how much people are talking about it. It hasn't even been released yet and it already has almost 700 reviews on Goodreads! There have been a couple of carnival/maze type books that seem like this book but actually I don't think you could compare this book to anything else because it was such a fantastic read and none of them could measure up to it. I'm so impressed that this is the first book that Stephanie Garber has had published and that will introduce her to the world because it's a shining star immediately in her career. I hope it does so well and everyone picks it up and reads it because it's amazing.

I love that this book starts with a collection of letters from Scarlett to the Caraval Master, Legend. She begs him to come to their small island so she and her younger sister can experience the magic they've only heard about in stories from her grandmother when Caraval came to the island before fifty years ago but Caraval never visits the same place twice and Legend never responds to her letters until she writes one last time to tell him she's about to be married so she no longer wishes him to come. Then, finally, he responds with three coveted invitations for herself, her sister and her fiance but Scarlett has no intention of going to the game with only a week until her wedding to a man she's never met before.

Lucky for us, she manages to end up at the gates of Caraval anyway. She has the plan to go in, find her sister and leave before her wedding but that isn't what is planned for her. All throughout this book, Scarlett is told that Caraval is only a game, that everything is set up to be realistic and that some people even go mad throughout it but to remember that it's just a game. At first, that advice is easy to remember but very soon the lines become blurred they are invisible and everything that happens feels like real danger and life or death. Scarlett has to make quick decisions, solves impossible puzzles and even trade her life for an answer to the game.

Caraval sounds awesome even if I know it would be terrifying to play and I don't think I would want to do it if I had to go through the events Scarlett did but I would love to just be there and watch the game unfold because it sounds like such a magical world to just walk through and experience while all these wild things are taking place all around you. I hope the next book has another big twist to the story like this one did but now I am a little worried that the second book can't top this one because it was so incredible. I really hope she has a big plan for the next one. This is a breathtaking book filled with such magic and trickery that I'm honestly shocked with how astounding this reading experience was.
★ ★ ★ ★ ★
ruth stebelska
I'll admit, I got swept away by Caraval. I forgot that it was only a book and once I finished, it was hard to come back to reality with this beautiful story. The pacing of this novel was perfect. I didn't find myself rushing through it like I normally do with books like this. I found that I wanted to enjoy the story and I was trying to figure out the clues Stephanie Garber was giving. I'll admit, I totally thought Julian was the bad guy or Legend or some other character that he really wasn't.

Caraval is a magical tale showing a sisters love and that not everything is always what it seems. It also touches on people having many different faces. At this time in my life, I really needed to read this book.

There's so much I want to say about this book, but I know if I do, I will ruin the magic of Caraval. I'll leave you with this, like this book, I'm sure the next one will be Legendary!
★ ★ ★ ★ ☆
melissa richner
Many bloggers have told me this title is worth the hype, and I have to say they were right for the most part. I was lucky to receive an early ARC from the publisher in exchange for an honest review. This fact does not change my rating or my review.

I would describe CARAVAL by Stephanie Garber as Alice in Wonderland meets the movie Labyrinth meets Willy Wonka and the Chocolate Factory. Scarlett has a fierce love for her younger sister, Tella, who doesn't seem to think more than her current predicament. Both girls have wanted to visit and experience CARAVAL, which is a sort of game mixed with a circus mixed with a drugged type fantasy. When Scarlett finally gives up on ever attending this show/game as she has been promised as a bride to an unknown groom, she and her sister get golden tickets to CARAVAL as personal guests to the mysterious Legend who set up the event. However, nothing is as it seems and when Tella gets kidnapped by Legend, Scarlett has to figure out a way to save her sister.

The world building is impressive in this book, and I found myself sucked into the story and characters. I'm not surprised it's already been picked up by FOX for movie rights. I also would not be surprised if Garber was inspired by the Cirque du Soleil shows (I actually just went to one and immediately was reminded of this book and vice versa) for some of the dream-like and spectacular imagery in the book. I really loved the sailor (he's hot, let's be honest), and one character in particular surprised me, and I'm tough to surprise. That was probably the best part. The way the book wraps up made my head spin, which is the whole purpose of the Caraval to begin with, and I loved that parallelism. My experience as a reader was similar to one who was intimately playing the game.

A minor point, which is merely personal taste, was that sometimes Scarlett seemed a bit too clueless merely to further the plot. I would say the majority of her dialogue is in questions, because she doesn't understand what is going on, even if it seems pretty obvious to the reader. Sometimes, this took me out of the novel, when I was just becoming very immersed in all the amazing spectacles within it.

Overall, a magical and spectacular debut feat of fantastic world building, and characters that were not what they seemed. I am definitely interested in the next installment because the way it was set up at the ending, I think I'll like that book even more than this one! Strong debut.
★ ★ ★ ★ ☆
judie
No spoilers in this review of Caraval by Stephanie Garber. I give it 4 stars! I enjoyed this book! It had many twists and turns that kept me invested in the plot and moving quickly through the story. Even though it was stressful at times, I considered it a light, fun read overall.

Scarlett has written to the Caraval master for years, hoping to win an elusive ticket to participate in the enigmatic game. To her surprise, she finally receives three tickets just ten days before her wedding day: one for her, one for her sister Donatella, and one for her fiancé, whom she has never met. Scarlett is quickly swept into a magical world in which it's very hard to distinguish what's real and what's make believe. She ends up being much more the center of the game than she ever imagined as she works to cipher the mysteries of this round of Caraval as well as previous rounds of the game.

I've heard this book compared to The Night Circus, but I think it's much closer to the 90's movie The Game. It's a similar concept, except with a fairy tale-like feel. I loved the ambiguous characters, especially Julian. I relished the myriad of descriptions of this world. Some of the metaphors are a little far-fetched (and there are many metaphors). But I think that's okay in a world like Caraval; they added to the mystique and drew a clear picture of this unusual setting in my mind.

I have a couple complaints: (1) The rules of game and the magic contained within it are a bit nebulous. I understand that the reader has to be kept in the dark about some of them to be surprised later on. But I wish there were a few more ground rules established up front. (2) Scarlett's deductions were hard to follow. She seemed to take pretty big leaps to figure several clues out. Her conclusions occasionally seemed more like devices necessary to carry the plot along instead of logical choices a contestant might make. With that being said, I still enjoyed this book and definitely recommend it! It was entertaining and total escapism for me. And that epilogue set up a book two that I'm excited to read!
★ ★ ★ ★ ★
heather unwin
Review courtesy of Dark Faerie Tales

Quick & Dirty: Dark, intriguing YA story that sucked me in to a colorful, yet, deary world. This was a wonderful read that I highly recommend for fans of YA fantasy.

Opening Sentence: It took seven years to get the letter right.

The Review:

I'm just going to start off this review by saying I loved Caraval. This novel did walk a fine line on the dark side (which I love). I was instantly hooked by all the things unsaid and couldn't wait to find out how events would unravel as the story progressed. Unfortunately, I had to put the book down because of life and I all I could think about was the story until I could get back to it.

Scarlet and her sister Donatella lead a sheltered life. Their father only gives them a modicum of freedom. Scarlet and Tella live their lives in fear of their next beating and their father is ruthless when it comes to punishment. Scarlet thinks she has their situation solved when her father has arranged a marriage for her. She believes that her father will send her and Tella away to wherever her future husband lives.

Scarlet has always been fascinated with a magical event called Caraval. She has written to them year after year to see if Caraval would come to her island since her father won't let her travel to visit the event. But this year, she writes to tell them not to bother since she will never be able to see it anyways, she is about to be married. Three tickets arrive with an invitation to Caraval which starts in three days. Scarlet won't chance it with her marriage just barely two weeks away. She also doesn't want to piss of her abusive father because she knows what he will do if they "disappear."

The story that follows is fascinating, descriptive and splendid! I devoured this book as quickly as I could and it ended up being a fast read for me since I was so invested in the story. I got swept up into the intrigue and kept trying to guess what was going to happen next. This world is magical and crazy and I couldn't believe some of the things that happened. I had my suspicions about some things but overall I was strangely pleased how the events played out.

I started off the novel not liking Tella at all. I thought she was a spoiled, selfish brat until I realized that was far from the truth. Scarlet is the sad, overprotective, broken sister whose only hope is to take her sister when she gets married anticipating a better life for the both of them. When Tella "disappears" all Scarlet can think about is finding Tella quickly and going back home in time to grovel before her wedding. Caraval uses lies, fear and pleasure in order to change the people playing the game, so Scarlet will not be the same person she was when the game ends. I loved the spark between Scarlet and Julian. I was a bit surprised at the romance considering she couldn't be sure if she trusted him or not.

Scarlet can see emotions in color so there are some very colorful, descriptive writings inside the novel. Caraval is quite a strange place that I would say reminds me a bit of Alice in Wonderland and Labyrinth.

Overall, Caraval is a young adult novel that is quite on the dark side of things so I wouldn't recommend for those really young readers. I thought Caraval could have been a standalone and it really could have been but then there was a teaser for the sequel. My gut told me "I knew it!" and I am already eagerly anticipating the sequel!

Notable Scene:

She ran her hands over the material of her dress to make sure it wasn't just a trick of the mirror or the light. Or maybe in her frozen state she'd only thought the dress had been drab before. But deep down Scarlett knew there was only one explanation. Legend had given her an enchanted gown.

Magic like this was only supposed to live in stories, but this dress was very real, leaving Scarlett unsure what to think. The child inside her loved it; the grown-up Scarlett wasn't sure she felt quite comfortable in it—whether it was magical or not. Her father would never have let her wear something so eye-catching, and even though he wasn't there, attention was still not a thing she craved.

Scarlett was a pretty girl, though she often liked to hide it. She'd inherited her mother's thick dark hair, which complemented her olive skin. Her face was more of an oval than Tella's, with a petite nose and hazel eyes so large she always felt they gave away too much.

For a moment she almost wished for the drab beige frock. No one noticed girls in ugly clothes. Maybe if she thought about it, the dress would shift again. But even as she visualized a simpler cut and a plainer color, the cherry gown remained vibrant and tight, clinging to curves she'd rather have concealed.

Julian's cryptic words came to mind—I can see why he sent you tickets—and Scarlett wondered if she'd found a way to escape her father's deadly games on Trisda, only to become a well-costumed piece on a new game board.

FTC Advisory: Flatiron Books/Macmillan provided me with a copy of Caraval. No goody bags, sponsorships, "material connections," or bribes were exchanged for my review.
★ ★ ★ ★ ★
guilherme
4.5 stars.

This is the first book I have read that went for the Night Circus comparison and came away victorious. It definitely has a hint of the whimsical, Alice in Wonderland-type vibe, too, but I was thoroughly impressed by how well the darkly romantic carnival atmosphere was pulled off. Caraval itself is addicting and terrifying and absolutely gorgeously written. The imagery would have easily kept me interested in the story even if the plot hadn't been as interesting and enthralling as it was. Scarlett and her rotating cast of characters provided a wonderfully vast array of personalities that kept every moment fresh, with Scarlett herself taking a deserving center stage. She's an excellent narrator, one that draws you in and captivates you along the journey and grows into something even better before your very eyes. I couldn't put it down, and I didn't want it to end.

However, end it did, and the last 50 or so pages is what took this down from a solid 5-star read. I still loved it, and the tone, writing style, and characters that thrilled me from the beginning were still there, but unfortunately, there was a reaction from one of the characters that threw me off and even actually angered me through the entire ending. (view spoiler) It threw off the groove that I'd fallen into for the majority of the book, and though by the end it mostly redeemed itself I couldn't give it the 5-star rating I wanted to.

I have high hopes for whatever comes after this, though, and will happily and eagerly recommend this to anyone looking for an adventure. The hype surrounding this books is utterly worth it. Stephanie Garber has a debut she can surely be proud of in this story, and I can't wait for the rest of what is sure to be a glittering career for her.
★ ★ ★ ★ ★
seizure romero
Let Garber sweep you up in the fantastical game of Caraval, where the lines between fantasy and reality are undisputably blurred and you'll never know what to expect next!

What Fed My Addiction:

Welcome to the game!
The game of Caraval is completely fantastical and more than a little dangerous. While, on the surface, it's just a sort of scavenger hunt where Scarlett has to follow the clues, there are a plethora of magical elements that not only make the game vastly more intriguing but also throw plenty of roadblocks in Scarlett's way. Plus, Scarlett is never quite sure what's real and what's all part of the game—and as the stakes get higher and higher, that distinction becomes very important indeed. By the end, Scarlett is fighting desperately just to make it out with both her and her sister alive! Caraval is full of fascinating and whimsical surprises that kept me guessing through the entire story.

Sensory surplus.
Garber uses sensory details in incredibly unique ways throughout the book—especially colors, which Scarlett sees in everything, including her own emotions. But it didn't stop there. Scarlett often described the sights, sounds and even smells around her in vivid detail and sometimes in surprising ways. Because of this, the world of Caraval is richly colorful and jumps off the page (well, okay, for me it jumped out of my car speakers).

Twists and turns.
Yep, you'll never know what to expect from this book—and though I definitely suspected a few of the final twists, I definitely didn't have it all figured out, and I certainly enjoyed the ride of discovery!

What Left Me Hungry for More:

Not much.
There is one aspect of the book that I suspect some other people might get frustrated with but didn't really bother me considering the circumstances. If you want to read more about that, check out my Caraval review on my blog and click on the spoiler tag.

The Narration: Once again, I was entranced by Rebecca Soler's narration (she also narrated Heartless, which I listened to recently). There are some incredibly emotional scenes in this book, and Soler gave them life and breadth, making my heart ache. Plus, her narration made the myriad descriptions of sensory details in the book truly shine!

The audiobook also included an interview with Garber at the end, and I truly enjoyed hearing her inspirations for the book and learning about her journey toward being published!

Caraval is whimsical, dramatic and beautifully heart-wrenching, and I'm eager to read even more. I give this book 5/5 stars!

***Disclosure: I received this audiobook from the publisher (along with a copy via #BEA16) in exchange for an honest review. No other compensation was given and all opinions are my own.***
★ ★ ★ ★ ★
jim genzano
CARAVAL is a darkly elegant, spellbinding, and beautifully written book. Garber has the ability to transport her readers into this world and open them up to a mysterious journey. The descriptions of Caraval and the interactions with all those within the game are so rich and vivid. It is impossible not to get caught up in it all. The characters that will be encountered are candid at times, deceptive at others, and always bewitching. As you delve further into the tale, you will be discovering things right along with Scarlett. In a way, you to become part of the game or at least I felt this way. This stunning debut can only lead to amazing things for the author and her readers.

Warning: There is a second book coming, so it does leave you with a little cliffhanger. However, enough of the story is pieced together that it will not be too horrible to wait.
★ ☆ ☆ ☆ ☆
yolan
I am so annoyed that I paid money for this. Worst purple prose ever. I wouldn't say the setting was magical so much as opulent. Everything is gilded and rich. Everyone is super hot. All the men have black hair and sharp cheekbones. The entire story is very repetitive--we are told on every other page that the main character is SO worried about her sister, she loves her so much, she would die for her, over and over again. You don't need to keep saying it! The magic makes no sense and the ending was just irritating. We are supposed to be shocked by something that happens to the characters but I wasn't fooled for a minute. None of the characters are realistic; there was no real character development. These are cliched paper dolls: the abusive father, the protective sister, the wild sister, the mysterious hunk. Bleh! And was the editor napping? The slang phrase "all kinds of" was used twice! That would make sense if the setting was a modern high school, but the characters are wearing corsets and bustles! It just ends up being sloppy writing. I also will no longer trust the reviews (endorsements) from other authors on the back of YA novels. These people are obviously being rewarded for giving their fellow authors a glowing review or they are all friends.
★ ★ ★ ★ ☆
holly andrews
This is what happens when Alice in Wonderland meets the Night Circus.

Scarlett and her little sister Donatella are living on an isolated island, dreaming of getting away from their abusing father. Scarlett is about to marry a rich Count she never even met. However, she would do anything to find her and her sister a safe haven. Her only escape from the horrible reality they were living at was dreaming about the Caraval. Few days of magic, artists, games and excitement. The Caraval was created by a mysterious Legend, whose life is surrounded with rumors and speculations. He was never seen, but his reputation as a powerful, dark and tragic master of the Caraval was known all over the world.

Just a few days before Scarlett's wedding, the sisters receive an unexpected invitation to the Caraval. The light-headed Tella is ready to flee immediately, but more reasonable Scarlett is afraid that going to the Caraval would cost them bigger price than they can imagine. However, Tella is not ready to give up and lose her chance to see outside world. With the help of handsome but mysterious Julian, she manages to snatch her sister and leave for the biggest adventure ever!

Once Scarlett wakes up, she discovers that her sister disappeared, and the only way to find her is to join the Caraval game, which is not as innocent as she thought. Together with Julian, Scarlett discovers the magical world of the Caraval, she understands that nobody can be trusted and nothing is the way it seems. As the game continues, it gets even more dangerous. Will Scarlett be able to find her sister and finish the game before it is too late?

This book was seriously messing with my mind! Just as I, thought I am getting what is going on, it turns upside-down. It was original, magical, unexpected and intriguing. It might be the first time when I was reading and I did not know what to expect and where the story was heading.

I loved the completely enchanting Caraval experience, it was so vividly and colorfully described, and you could just feel the magical, circusy and mysterious vibe in the air.

Scarlett was the only character that had any development, though. It is probably because she was the main player. I do not know. She quite grew from a frightened girl to a brave young woman, who can decide for herself. Moreover, Julian was burning hot!

I think that the book is one time experience though, it will not be as exciting again as the first time, so I would not be reading the sequel (I have heard this is a duology).
★ ★ ★ ★ ★
curt
Caraval by Stephanie Garber was by far my favorite book of the month. This is a such a great read!!! I couldn't put it down. At first, Caraval seems like it is a straight forward story but, much like the game itself, it is not what it seems. This book provides twists and turns at every corner. As the story progressed, I found myself needing to read just one more chapter.

The story begins with letters from Scarlett to Legend, the leader of Caraval- a game played once a year in a far off destination. Scarlett dreams of going to Caraval with her sister Tella. She has never left the Island where she lives under the watchful eye of their powerful and cruel father. On the year that Scarlett is to be married in an arranged marriage, three tickets to Caraval arrive. Scarlett is whisked away to the magical and secretive Caraval. She is assured that everything she sees is all part of the game but as the game progresses and the stakes become higher. Scarlett is not sure of anything.

Tella is the prize of this year's performance and Scarlett has 5 nights to find her. Nobody is what they seem and everything has a purpose in the game from the smells to the clothes. I don't want to ruin the book by giving away its magic but, I've never read a book like it. This book is part magic but with a dark twist and a little bit of a psychological thriller all at the same time. You can never be sure its its cupcakes and roses or poison on the other side of the door.
I adored this book as evident by the fact that I took if from Kirsten before she could read it and then I promptly bought myself my own copy. Ill be reading it again- more slowly this time- to savor every last detail!!!!
★ ★ ★ ★ ★
johnna hart
I was completely shocked that I loved this book as much as I did. Reviewers have been raving about Caraval for months now which is why I was a little put off by it. Many times I've been super excited for a book but once it gets hyped up my expectations get higher and many times the book doesn't reach what I was hoping it would. This was not a problem with Caraval, it deserves all of the hype it has been receiving.

Everyone has been comparing this book to the Night Circus by Erin Morganstern which I can see. Caraval definitely shares the same beautiful and lyrical atmosphere of The Night Circus but I don't think that the plot or the characters resembled it at all. Stephanie Garber wrote something unique that is completely her own, and honestly, I much preferred it over The Night Circus. The setting was gorgeous and I loved how she described Caraval and explained the rules of the game as the story moved forward. There was no info dumping, she simply told you the information as it was needed.

As always, my favorite part of Caraval were the characters. Scarlett and Tella are sisters as well as best friends even though they have completely opposite personalities. Scarlett is the follow the rules type while Tella believes in living life to the fullest no matter how much trouble it may cause. I loved that Stephanie showed the pros and cons of both personalities and how both sisters accepted each other for who they were and were willing to defend each other no matter the situation. Even though there was definitely a romantic storyline I felt like it was more of a backdrop to the relationship between Scarlett and Tella. Of course, Julian was wonderful too and the relationship between him and Scarlett was written very well. Many times in books, once the two characters fall in love they are completely willing to give everything up for each other. It was refreshing to have two characters that loved each other but were still fighting for their own individual causes.

In short, this book was absolutely incredible and it's going to be a huge success once it comes out. I can't wait to read the second one and I'm very interested to see how Stephanie will continue the story.
★ ★ ★ ★ ★
svenja
The circus has always been magical to me. When I was a kid we would go to Circus World in Wisconsin and even in the off season when the place was a ghost town. There was something about it. Caraval definitely captures the magic that I think of when I think of a circus but infuses it with also intrigue and suspense. I found myself flying through the pages until the very end.

At the root of the story is the two sister, Scarlet and Donatella. Both suffer the abuse of their horrid father who uses their love for one another as a weapon. Scarlet is the older and more cautious of the pairing. While Tella is more eccentric and risk taking. Although Scarlet sees her upcoming wedding as an escape, Tella sees it as moving from one prison to another.

Once they reach Caraval the story focuses around Scarlet as she searches for Donatella. You really see her character develop as she starts to let loose a little. Not to a crazy extent but she starts to really see even herself in a different way. The Caraval allows her to get a window to her own soul.

I loved the romance. It's one of my favorite kind. I loved how the characters play off each other. I liked all of their interactions.

Caraval reminded me of Halloween. People use it as an excuse to throw common sense and propriety to the the wind. Everyone's true colors are on display because they believe there are no consequences for their actions. Which also makes it very unpredictable and exciting. You never know what is around the next corner. Good, bad or otherwise. I could see how people would be easily caught up in it...of course you have to remember it's only a game.

I can't wait for the next story. I had mixed feelings about the books ending. Not because of the writing and plot. I thought it was fantastic, it was more about the characters. I kind of felt like I was in Scarlett's body going ohh hmm. So it will be exciting to see where it goes!
★ ★ ★ ★ ★
gursimran
caraval went above and beyond all expectations that i had for this book. i actually can't believe it was so good. the first few chapters were disappointing and a little off putting. i didn't particularly like the way it was written, but i'm glad i continued reading as things picked up once they left scarlett's home island.

i have no idea if/what this book was inspired by, but it made me want to watch the labyrinth all over again. there are quite a few scenes that are similar to the movie (the main antagonist is a huge inspiration to the protagonist; trying to find a sibling that's been taken by the antagonist; the scene where all the people are trying to take her sister's things, which is nearly identical to the labyrinth where those people were collecting sarah's things), honestly, i can keep listing similarities if you want me to but i'd rather not spoil anything.

and i'm not saying those similarities were a bad thing, it just made me really nostalgic.

i really loved the writing style. everything flowed with a nice pace and i was never bored. the world building was phenomenal (i hope there'll be a sequel, i'm dying to know more). there were quite a few plot twists, none of which i expected. it wasn't predictable at all.

scarlett was an enjoyable character. she's just so lovely and sweet. i didn't particularly like the romance between her and julian, as it was so rushed and didn't feel real. although in saying that, i found julian rather boring. i absolutely love the relationship between scarlett and tella.

i adore tella's character development. i didn't like her in the beginning, she irritated me. but by the end, i wanted to know more. she's so underrated. she's so cunning and strong.

if you haven't read this book yet, please read it now!! it's so good. it's been one of my most anticipated for so long, and so far it's the only book that's lived up to those expectations. i don't like reading hyped books as i find them disappointing, but this book was far from that. please. read. caraval.
★ ★ ★ ★ ★
salah
I'm going to comment as a reader and a writer, both of which are glowing.

The reader in me gives this a SOLID 5 stars. This was the most fun I've had reading in a very long time. I loved Scarlett and her depth. The mystery of Legend still lingers. The journey swept me away from the very first page. Everything was so vivid it was almost tangible. The way Stephanie Garber wrote this carries you away near instantly, and you get swept along in this vibrant running of mystery and excitement. I would give it ENDLESS praise but I will not shoot off ANY spoilers. Also, I assume there will be a sequel, because YES PLEASE, at which time I will be pre-ordering the hell out of it!

The writer in me finds it impossible NOT to give this a SOLID 5 stars as well. I've noticed that most writers leaving comments, do so only on the concept. But for me, as a writer, I see this as a learning experience. And Caraval is up there, in my book, as a FINE example of brilliant writing. In every scene, I found myself reverse engineering it, breaking it down, and finding no flaws in flow. The pacing is remarkable. Usually, I have found in fantasy thrillers/adventures like this, there's alot of exposition to explain away some plot point not before alluded too. Prime example is the first Harry Potter book. But in this novel, the author seamlessly weaves every aspect and detail, staging every reveal or misdirection, in such a brilliant manner, that the story doesn't drop the reader to think away a revealed point. The pacing is so on point that I reached the end as if I were the one handed the "Admit One" ticket and winning the prize myself. The use of color for mood was my favorite part of this entire adventure, though. It gave you a sense that Caraval wasn't the only source of magic in this book. Brilliantly descriptive, deceptively told.

It was very refreshing to read something this creative, fun and educational. If it had not been for sleep and real world obligations, I probably would have finished this novel in 3 hours. I highly recommend this to EVERYONE seeking out a story that is unique, beautiful and adventurous!

and MAGICAL.

K.
★ ☆ ☆ ☆ ☆
diah adelia
CARAVAL bored me to tears.

Because of all the over-the-top and extremely flowery descriptions of everything, it took 75 pages to get to the Caraval. Scarlett apparently sees colors or feelings, which resulted in sentences packed full of colors of every shade of the rainbow, with words strung together because they sounded unusual.

What did I just say? I don't quite know, but that was what reading the book felt like to me. Sometimes I like poetic descriptions, but not All Of The Time. Purple prose does not make good writing.

Scarlett is incredibly naive, there's parent abuse for shock value, a lack of worldbuilding/magic, and there's instalove. I know this is a book that had a lot of hype behind it, but I just couldn't get into CARAVAL at all.
★ ★ ★ ★ ☆
gregory
Mark your calendars for January 31st!
There is no doubt about it, Caraval will be the next big thing to hit YA shelves. Stephanie Garber has penned a breath-taking debut full of magic and twists and delicious, dangerous atmosphere.
The Premise:
Two sisters, Scarlett and Tessa, escape their home to participate in the fantastical Caraval. Headed by the mysterious Legend, Caraval is an event the sisters have wanted to see since they were very young. Then, Tella is taken, as a part of Caraval's game. Scarlett, with the help of Julian, an unexpected ally, has to find her sister within five days.
The Setting:
This book shines with it's imaginative and descriptive look at scenes of Caraval. Things are glamorous, weird, decadent, and creepy. You can buy things with secrets, nightmares, or days of your life. The people around you may be allies or enemies. Nothing is as it seems.
The Characters:
I loved the strong sisterly bond between Scarlett and Tella. They both want to protect each other. I also loved how Garber showed the differences in their personalities: She showed both Scarlett's fear and Tella's recklessness. Then, of course, we have Julian. He was such an intriguing character, and the romance was exciting and well-done.
The Special Effects:
Now I come to what I call the "special effects" of Caraval. And by that I mean all the clever twists and games Garber has put into her book. You will be addicted to turning Caraval's pages, waiting for what will happen next. I finished it in two days!
In Conclusion:
I cannot wait for the sequel! (And I definitely have a long wait!) Caraval has a complete story arc on it's own, but Garber teases us with so many more questions to be answered and characters to meet and a world to explore in her epilogue.
4.5/5 Stars
P.S Isn't the cover stunning?
★ ★ ★ ★ ★
veronique bois
This book has so much going for it. It doesn't take much time at all for you to be swept away with Scarlett; the means of her arrival at Caraval are interesting enough, but what happens after, and through the course of the next five nights... a delight for the senses. Ms. Garber is truly talented in her ability to make you see colors, and to associate those colors with emotions, making everything Scarlett feels more vivid. Her world building is exceptional, and the plot has an amazing amount of twists and turns that keep you constantly guessing.

Scarlett is an interesting character. In some ways, she's very typical, in others not so much, and I liked that she was unique, yet believable. Tella seemed very one dimensional all the way up until the end. Another surprise. Julian is a giant jumble of questions, and mystery, and makes a good foil for Scarlett.

I thought I'd figured out something big within the first few chapters, and found myself slightly disappointed, only to discover later that as a reader, I'd been deliberately misled. And then misled again, and again! It was delightful to constantly be second guessing motives, and wondering what was real, as if I were also playing the game. I thought this was a standalone novel, but the big cliffhanger at the end makes me think otherwise. I hope so, as I'd love to return to this world.
★ ★ ★ ★ ★
ethan broughton
Sucks you in and doesn't let go!

*I read this in February 2017. I read it as a hardcover. I was hesitant to go in because of all the hype, but was not disappointed. This is my honest opinion.
To say that I was almost afraid going into this book is an understatement. This book has been everywhere. Several people I follow on Twitter bought various copies. Most people have been praising this book for months. When books get that hyped, I'm usually in the minority.

I remember when Illuminae came out and I hesitated reading that one too, because hype. I love Illuminae, and I love Caraval.

The hype is real. Caraval is engaging. I could not put it down. The world is vivid and enthralling. You get sucked into the magic of Caraval and get caught up in the games.

Scarlett is a great character, with realistic flaws and thought processes. Sometimes she makes decisions that seem ridiculous, but really, you would have done the same? It was fun to be inside her head, you felt her hurts and fears.

The romance in this story is perfect. It's swoony and frustrating, awkward and hilarious, challenging and emotional. It's the kind of romance that keeps you reading. It's full of magic.

I can't say anything that hasn't already been said. There's hundreds of reviews of Caraval, but it's definitely worth the hype.
★ ★ ★ ★ ☆
silje
Okay - where to start!
First, this book had me at the edge of my seat. The idea is novel - at least it's unlike anything I've read. I've wanted to read Caraval for a while, intrigued at the one simple line on the cover, "Remember, it's only a game."
The story centers around Scarlett Dragna, a young girl who is controlled by her fear of her father, and would do anything to simply protect herself and her sister Tella. She has grown up hearing tales of the magical game, Caraval, and writes letters to the Master of Caraval each year in hopes of attaining tickets to escape her cruel father. And finally, Master Legend invites Scarlett and Tella to be participants in his magical "game".
Along for the ride is a handsome swashbuckler, Julian. I'll admit that I was character-crushing on Julian, and I am sure that is what was intended.
The book has elements of adventure, magic, and romance - and I enjoyed each one. I really like Garber's writing style, her prose is unique and elegant.

So why 4 stars? The ending. Maybe I read it too fast. It's just not sitting well with me.
However, I am VERY excited for the sequel, based on the very last page of this book.
★ ★ ★ ★ ★
btina
Having just finished CARAVAL, this review is mostly just going to be an incoherent mess of things because I am having ALL THE FEELS!!!

In CARAVAL, you're thrown into this gorgeous, dark, high-stakes, ever-changing world where you never know what's real or what to believe and you have to just keep turning and turning and turning the pages to find out. I was constantly clinging to a hope that some things weren't real and other things were, and then having my hopes dashed, then rekindled, then dashed again. "EVERYTHING HAS GONE TERRIBLY WRONG" was my constant refrain! Usually followed by "WHAT'S EVEN HAPPENING! THIS IS BANANAS!" All in the very best way.

And the sisters! Yes, the sisters! A book that revolves so pivotally around the love of two sisters for each other will always have my heart.

And the imagery! Colours, colours everywhere! Colours of magic, of feelings, of answers, of questions. The whole world shimmers with magic and beauty and horror and darkness and light. It's PUSHING DAISIES and THE NIGHT CIRCUS, and I need the sequel now! No, I need the sequel yesterday!
★ ★ ★ ★ ☆
jamin guy
3.5 stars

"Every person has the power to change their fate if they are brave enough to fight for what they desire more than anything."

The story centers around two sisters, Scarlett and Donatella (Tella) that are whisked into the dark land of Caraval where Scarlett, with the help of Julian, has to save her sister from Legend - the master of Caraval. But in the world of Caraval nothing is what it seems and no one can be trusted. Is it all a just a performance or is it all to very real? Truth and lies become blurred in a race against the clock, Caraval will keep you guessing until the very end in this darkly imaginative and intriguing tale.

I do wish there was more world building and character building, because we don't really understand the world the story is set in or truly get to understand the cast of characters. I feel a bit like we're dropped down a rabbit hole. But most of the time is spent in Caraval - a place that mixes truth and lies, real life and performance - so readers don't know what's real or an act. No one is what they seem and it's not until the very end that some truths are revealed.

Caraval could be a tantalizing standalone but hopefully the story will continue. Perhaps then we'd learn more about the world and who the characters truly are without the veil of the game and Caraval.
★ ★ ★ ★ ★
patty
Wow! I was pretty nervous coming into it because I've seen so many rave reviews, and I found the description to be really promising— it seemed like it was going to be too good to be true. However, I was very pleasantly surprised to thoroughly enjoy every minute of this book!
Caraval is about sisterhood, growing up, challenging yourself, and so many wonderful YA themes that get tied in seemlessly to a suspense-filled, mysterious fantasy world.
Apart from the relationships between our main characters, which I do think were fleshed our very well, the fantasy aspects of this were so unique that it was truly transporting! I also had a lot of fun trying to guess at solving the various mysteries in this book and can happily say I didn't guess any of them right, but when they were revealed they didn't feel out of left field in the way a badly executed twist often does; they made perfect sense in retrospect!
★ ★ ★ ★ ☆
andrea barreras
I would describe Caraval as a blend of Alice in Wonderland with The Hunger Games, which is very different from the fantasy/urban fantasy books that I usually read. Scarlett and her sister, Tella, enter a legendary game called Caraval in order to escape their cruel father. Scarlett believes that the game is a magical performance, but when Tella disappears, it becomes a dangerous race to save her sister.

It took me a while to warm to the characters and the writing style, but once the game began, I became intrigued and fascinated. Though at times it felt as if Scarlett was wondering around in a maze, and everyone but her knew the rules as she desperately tried to follow the clues that will lead her to Tella. It was original and creative, with many twists and turns, and I had no idea who was the villain and who was Scarlett's ally. I loved how the island's magic amplified the senses and altered time, making it an unreal, otherworldly experience.

I hesitate to reveal any more about Caraval, as the pleasure is in the journey itself - unearthing the mysteries and revelations. It is the type of book that it is best to know nothing about before reading.

If you enjoy unique, unpredictable, magical stories where nothing is as it seems, with a taste of romance, a large dose of sisterly love, combined with a brutal father and a mysterious fiancé, then you will love Caraval.
★ ★ ★ ★ ☆
elena dudina
Welcome, welcome to my review of Caraval!

God's teeth! Where do I even begin?

From the very first line ("It took seven years to get the letter right"), I was entranced by the bewitching world of Garber's debut novel! While at times repetitive, the expressive details illustrating the scenery, storefronts, clothing, and physical descriptions of the characters painted vivid images in my mind that allowed me to experience this magical setting through Scarlett's eyes.

"The hazy glow of a lantern caught the metallic edges of the paper, making them blaze a shimmery gold, the color of magic and wishes and promises of things to come."

With detailed imagery and unique twists sprinkled throughout, I'm not shocked the movie rights have already been sold. I imagine a cinematic version of Caraval will feel "spectacularly bigger, the way a word feels bigger with an exclamation point tacked onto it."

Caraval truly has everything you're looking for in an introductory novel: a captivating setting, an intriguing plot, compelling characters, a will-they-won't-they romance, and enough of a teaser ending to keep you wanting more. While the ultimate reveals aren't mind blowing, they do evoke the emotions of watching a magic trick unfold: you know the person in the box is going to disappear/be cut in half/reappear as a tiger/etc, but you can't stop staring and trying to figure out how it's being done – the thrill at the end exists whether you solved it beforehand or not.

If you can look past the lies, manipulation, and unscrupulous actions of a few key players, you'll be swept away and invested in the game long after sunup.
★ ★ ★ ★ ★
philomenamenon
Wow!!! I could not get enough of this book... I didn't want it to end!

"Every person has the power to change their fate if they are brave enough to fight for what they desire more than anything."

Caraval by Stephanie Garber is magical, captivating, mysterious, twisted and dark. A novel so beautifully detailed, I felt like I was standing on the streets in Caraval with Scarlet and Julian. A unique story about loyalty and love, with a twist in every chapter that keeps you in suspense.

I definitely lost myself in this awesome novel... I highly recommend!!!

"Whatever you've heard about Caraval, it doesn't compare to the reality. It's more than just a game or a performance. It's the closest you'll ever find to magic in this world."
★ ★ ★ ★ ☆
sam johnson
3.75*

I surprisingly liked this book more then I originally thought I would. I did listen to the audiobook so maybe that helped with my reading experience.

Overall, I loved the world of Caraval it was by far the most interesting part of the whole book. I found it super intriguing since it is supposed to be a wonderful and magical place but as you dove deeper it is actually dark and twisted. I kept thinking I knew what was going to happen next and every time I was completely wrong and thrown for a twist I didn't see coming. That ending though!! I love a book that can keep me guessing the whole time. I am intrigued to see what will happen in the next book.

The only drawback for me were some of the character portrayals. They really bothered me at times but I don't know if it was intensified because I listened to the audiobook or not. I mean does Scarlet have to sound so whiny all the time??!
★ ★ ★ ★ ☆
diego garc a campos
3.5 Stars

"You cannot forget what I told you at the clock shop: most of the people here are not who they appear. That girl gave a performance, meant to drop your guard. They say they don't want us to get too carried away, but that is the point of this game. Legend likes to – play."

Synopsis: For years Scarlett has written to the infamous Legend in hopes of bringing his Caraval marvel to her home island of Trisda. Finally, a week before she is to be married to a phantom groom, tickets arrive for Scarlett and her sister, plus one other, to travel to Legend's personal play place – the Isla de los Suenos – and attend Caraval.

Rave: Garber keeps you on your toes with the many secrets and wonders of Caraval, in this fast-paced, magic-induced adventure. There's romance, unforeseen twists, trickery, and family drama.

Rant: The premise is so unique, and filled with promise to sparkle your imagination Caraval's enchantments, however, I found the main character exasperating. Her immaturity and silliness overshadowed any real creativity in the setting. There seemed to be a lot of repetition: Scarlett is so worried about her sister, Scarlett forgets sister and gets distracted by Julian's hottness, Scarlett feels guilty because she's an engaged woman – too late Scarlett remembers she's trying to find her sister – and something bad happens.

It's a cute story. Good clean YA romance, great for middle grades, but there was some untapped potential.
★ ★ ★ ★ ★
catherine wise
Stephanie Garber wrote a fantastically unique, colorful, wonderful, splendid read about a magic-inspired game that takes place on a mysterious isle.

I was not expecting to like this book as much as I did, but I did. I SO did. I am a reader who likes fast-paced, always-something-happening-to-move-the-plot-forward story lines as well as beautiful writing that isn't overdone. And CARAVAL delivered. I loved the mystery of it. The magic. The beautiful metaphors that I had to read twice over. It was also unpredictable, which I find it hard to say about a lot of books. There were parts of the characters/plot that had their little flaws, several times where I felt "show don't tell" was thrown out the window for the worst, but overall, I devoured this book for the plot and the world, and found myself wanting to be a part of it after turning the last page.
★ ★ ★ ★ ☆
ryan a
I had mixed feelings about this book but I gave it four stars nevertheless. The reason was that I really loved the writing and I loved the vivid imagination and creativity that Stephanie Garber had to create this world.

That being said, if you don't like flowery, poetic prose or if you want everything in the world building of a story to be solid and explained and have a purpose, than this book is not for you. It's funny because what I love about this book is also partly why I rated it only the four stars. Personally, I would have loved to have been given some much more background about the world of Caraval and the islands and the people that inhabited each one, what makes them different from each other, the politics of the islands, and the history of their world.

I also have to be honest in that another reason why I only rated the novel four stars was because I didn't care much for Scarlett. That was hard for me because I usually can find some kind of common ground with the main character but Scarlett just irritated me sometimes. There were moments where I swear she reminded of the blonde in 80's horror films that would always do what everyone told her *not* to do and that resulted in her death. Scarlett was warned so many times about so many different things and then she would do it anyway and lo and behold, there were consequences. I just wanted to reach through the pages and shake her and repeat to her the rules of the game. It was nice to see a story about a love between sisters. That's not something you see too often in YA and I loved the bond and the similarities and differences that Donnatella and Scarlett shared with each other.

I did really like the side characters as well, everyone was written in a way where the reader is questioning their motives and integrity along with Scarlett. It was like going to a masquerade, where everyone is wearing a mask and not all that they seem. I am crossing my fingers that we will see more of Dante in the next book because my oh my, do I love my men dark, brooding, and tattooed. Also I have to give a shoutout to Julian who gave me the butterflies while he would semi attempt to seduce Scarlett. ?

I am certainly looking forward to the sequel, Legendary, because lemme tell you, after that ending, I am dying to see what happens next in Scarlett and Tella's lives.
★ ★ ★ ★ ☆
joseph kugelmass
Caraval by Stephanie Garber really blew me away. It was so creative and kept me on my toes. At the time I purchased this book, I don't know, maybe I was living under a rock or something because I didn't know that much about it. All I knew was that the cover was beautiful and it needed to take up residence on my bookshelf.

Scarlett and her sister Tella grew up listening to tales of the fantastical Caraval run by the secretive master, Legend. Scarlett begins to lose hope in the possibility of attending Caraval as the date of her arranged marriage drew closer, until three tickets are delivered to Scarlett inviting her to Caraval. With the help of a mysterious sailor, Julian, Tella makes sure the three of them make it to the event. Upon their arrival Tella is taken as part of Caraval. Scarlett has to race against time to find her sister. She's told that everything in Caraval is a performance, but it seems as though everything has very real consequences.

I was hooked from the very first few pages when the book showed the letters Scarlett had written to Legend. I absolutely love it when books include letters or scraps of paper with writing, and they're shown to the reader. It provides a more visual aspect to the book that I really enjoy.

Plot wise, the story was incredible. There were so many plot twists and turns that I didn't see coming. The entire time I was reading I kept trying to guess what was really going on or how Scarlett was going to find Tella. I tried to guess which characters were who they said they were, who was good or bad. As more information was revealed I adjusted my theories, but just about every time I was wrong. But I didn't mind that! It was fun to read and be continually surprised. The ending of the book was so mysterious! I got a little confused here and there because there was so much being revealed, but part of my confusion could have been because I stayed up super late to finish it. I really should learn not to stay up so late. Regardless, the ending made me so excited to read the next book, Legendary, which is to be released next May.

A huge aspect of the book is the setting, and it's mind blowing. I wish I could see into Stephanie Garber's mind to view her perspective of Caraval because I'm sure it's 100x better than what my imagination could conjure up. That's not to mean she didn't do a good job describing the world, because she actually did a great job. There are just so many aspects to Caraval that I would love to see it in its full glory. Despite the fact that Caraval seems kind of intimidating I would love to go at least just once because again, it's mind blowing!

The characters in the book were really intriguing and each were unique. I was getting a little bit of Sense and Sensibility vibes from Scarlett and Tella. Scarlett was more logical and Tella was more emotional. I liked seeing Scarlett begin to understand how her sister's view of life isn't bad it's just different from her own perspective, and even though it's different, it's still valuable. My English Professor would be so proud of me for making that connection. Julian was especially intriguing because you really didn't learn that much about him until the very end of the book. I would love to know more about him and his backstory. And of course I would love to know more about Legend because he's still a very big mystery.

Overall I really did like this book and I'm glad I read it!
★ ★ ★ ★ ★
shayna paden
If you're familiar with recent YA hits, you've probably heard of Caraval by Stephanie Garber. This book was flying off shelves when I heard about it a few months ago, and it actually took me a while to track down a physical copy for sale. Ordinarily, I would've bought a digital copy, but this book is such a beautiful object in and of itself, I wanted a hardcover. Fans of Lauren DeStefano's Chemical Gardens trilogy will enjoy this richly immersive world and it's compelling characters.

Greatest Hits:

I personally love stories that spotlight sibling ties and the lengths characters will go to in order to protect their loved ones. The sisters in this story are unforgettable in their fierce love for one another, and their drive to protect one another propells the story forward. Their backstory serves to inform every aspect of their personalities and actions, which I think is a real strength in this novel. Many times with characters who have tragic or difficult backstories, the background information feels seperate from the characters themselves, almost as though it were about someone else completely. With Garber's characters, everything in their backstories influences the way they behave and interact with each other and the world.

Another great triumph of this story is the setting. The details are rich and varied, giving the reader a real sense of the sensory experience of the setting. In fact, the setting almost becomes a character of it's own rather than simply a backdrop. Garber describes the setting and characters with such fine tuned technique that the overall effect feels cinematic. Combined with the suspense, the clever misdirects, and the aura of mystery, the story takes on a life of its own. Readers can hardly help but be engrossed by every new piece of information.

The characters the audience roots for are not the only ones who are skillfully fleshed out. Villains so often fall into two categories: flat characters with very simple motivations and little emotional depth, and well-rounded characters who are at least partially redeemed at some point in the narrative (Think Snape). The villains in Caraval are a species of their own. Like the protagonist, they have fully fleshed out backstories that inform their actions and reactions in the world. In the case of at least one character, redemption is far out of reach. This, however, does not make the character any less compelling or interesting to read about, and I find it very impressive that Garber achieved this in one novel.

My Conclusion:

I await more from this author with great anticipation. Her mastery of fiction writing is evident in every aspect of the novel, and I have no doubt that her future works will be equally gripping. Fans of Imaginary Girls by Nova Ren Suma will likely enjoy the intensity of the sisters' relationship, and anyone in need of a good, immersive story world should check it out. Garber's world is an opulent escape from reality, and the characters will stay with you for years to come. Happy Reading!

-Kat
★ ★ ★ ★ ★
cyndi
This book had everything you want in a book. It's so well done that you will finish it and be amazed at what you just read. It's so intricate of a story that you will constantly be changing your theories about what you expect will happen next.

The world-building is sensational! Despite the many layers, the whole premise is easy to follow from start to finish. It isn't peppered with unnecessary flowery language and I love that.

The character development is fantastic. Scarlet's transformation is one of the best I've read in a novel. I love stories where the heroine grows before your eyes into a confident young women.

The romance never overshadows the story but adds to it. It's a great compliment to Scarlet's story.

But if you think this is going to be a story solely focused on Scarlet's relationship with her sister, it really isn't. Their relationship is the catalyst for the story but it isn't the sole focus. To me, this story is all about Scarlet finding herself as she tries to save her sister.

This book is going to be a hit. No doubt about it! One of the best novels I've read in a long time!
★ ☆ ☆ ☆ ☆
peggyafly
Sorry, but notwithstanding all hubbub about this book it was absolutely impossible for me to continue after one third in. No way. The book begins very well, and you have such feeling, like, now, it will be magic and adventure and lot of suspens and... and there is nothing. A lot of clichés: she is beautiful and self-offering and loving, he has six-pack and scars and he is badass. Caraval — something between circus and carnival — looks alright, but gosh, where is the real magic and difficulties the heroine has to go through? Where is the tension as every game has to provide to both players and vitnesses? And in the moment were you really could think, "Finally, she take this risky task and we have something to gasp for — no, this oh-so-reasonable Scarlett gives up and the boringness continues. No sharp swings in the plot. No interesting characters, the same old good love-novel clichés: he is unbuttoning his shirt, but she is so chaste, oh no no what is he doing...

Not my cup of tea.
★ ★ ★ ★ ☆
pratitis
Caraval was a twisty-turny book. It kept me on the edge of my seat, never knowing who to trust or what to believe. Honestly, I finished it yesterday and I'm STILL not sure what to make of what happened!! This book reminded me of a combination of Wintersong by S. Jae-Jones and Fever by Lauren DeStefano.

The world of Caraval was absolutely gorgeous and breath-taking – the island it takes place on, Isla de los sueños (the island of dreams) is up there with Wonderland and Oz, in my opinion. It's magical and fantastical and I'd love to go there and experience it for myself.

The only negative thing I really have to say is this book started off REALLY slow. Like.. For me, it honestly didn't pick up until about page 221. But once it DID pick up, it didn't slow down again until the very last page – and then I was devastated that it was the last page and now I CANNOT wait for book two!!! That cliffhanger was INSANE!!!

Overall, if you can push through the first half and stick with it, the second half is AMAZING and mind-blowing. You won't know who to trust, you won't know what to believe – and you won't want it to end.
★ ★ ☆ ☆ ☆
tim cheadle
I loved and hated this book in mostly equal measure. The story itself was intriguing. The magical game that twists reality. But the writing wasn't up to it. The main character was very small minded. She had the same repetitive battle with herself over her sister. I don't feel like her character really developed until the very end. And then it was a super quick development that was largely unbelievable. She was a very, very cliche heroine who falls for the very, very cliche bad boy gone good. And then there was her relationship with her sister. Also unbearably cliche. The big sister protecting the little sister after the mom abandon them. I feel like their relationship was way too scripted and forced. Then there was the authors descriptions. They were way too elaborate!! To the point of irritation. Red velvet curtains do not taste like wine soaked cake?!? That's just ridiculous. The author focuses so much on the color of things that she never really fleshed out her world. Caraval was full of magic and wonder and I feel like I only saw one road of it. And then there are the plot twists and the constant back and forth. Maybe 5 of them, perhaps more. That's just too much. And it's useless! Why spend a large chunk of the book haveing characters chase one story for it to have absolutely nothing to do with anything?!? Lastly, why create a scavenger hunt/clue game where none of the clues seem to have anything to do with each other?!?! Ok maybe I hated it more than liked it.
★ ★ ★ ★ ★
rosannap
After many years of writing to the Grand Master Legend, he responds to the hopeful Scarlett. With the promise of a better future, Scarlett doesn't think she can visit the games. Her stubborn, willful sister, Donatella has other plans. After an elaborate chase, a Scarlett finds herself on a boat towards Isla de Los Sueños to play in a game to find her sister and get one wish.
But before you even enter, you are twice warned that this is only a game, do not believe everything you see or you can go mad.

This story was amazing. It was colorful, full of mystery and intrigue. It will test your imagination to the fullest and keep you guessing all the way to the end.
How much are you willing to risk to get one wish...
★ ★ ★ ★ ★
jo ann brightman
Loved this book. It drew a lot of criticism from others for being "without world-building or significant character development" and relying "on its dreamy descriptions, purple prose, and a heavy helping of romance to make it dazzle." I disagree. The world-building was quite fabulous and dramatic for sure. I look forward to the second book and hope that we get to delve further into the world and learn more of what was hinted at in book 1.

In the mean time, the characters... They may not have always done what I wanted them to do, but the characters themselves were true to their nature and that's what a good author does. Tella (the younger sister) positively frustrated the hell out of me, but she was supposed to. We were supposed to see why Scarlett has such a tough job of caring for her younger sister, one who doesn't always return the favor. Or does she?

The book itself was well-written, moved at the perfect pace, and was - shocker - written for the YOUNG ADULT audience. So if you are expecting exceptionally intricate plot lines and a deeper sense of purpose, you won't find it. The book delivers exactly what it was supposed to deliver and I, for one, thoroughly enjoyed every minute. Finished in two days! (Would have been one...but life got in the way!)
★ ★ ★ ★ ★
ilene
It all begins with a hope and a dream. Two sister who live with their abusive father feel their lives have been planned for them. The oldest, who feels the burden of caring for and protecting her younger sister, hopes an arranged marriage with a man she has never met will provide them both with the safe environment they desire. As chance would have it an opportunity to attend this years magical and mysterious Caraval offers another choice. One the younger sister will not pass up. Will it be all they have heard it could be? Can Scarlet win the grand prize, one wish, that could solve a lot of their problems? Will she make it to her arranged wedding on time or will one of the dark mysterious young men keep that from happening? This author does an excellent job of weaving a magical story that had me thinking of Alice In Wonderland at times and The Hunger Games at others. An intriguing story that keeps you guessing until the end. Or is it really the end? Excellent lead to the next installment! This was a really fun book to read! It would make an awesome movie!
★ ★ ★ ★ ★
jill zitzewitz
This novel has been compared to The Night Circus by Erin Morgenstern. I think it's a fine comparison, in that they are both stories of the darker side of human nature. They are both exquisitely written and are difficult to put down.

I loved the plots and the twists and turns this novel took. I only saw one twist (and only part of it). Scarlett's growth, her love for her sister Tella and the intense sexual tension between Crimson (Scarlett) and Julian. These character developments made Stephanie Garber writing believable, enjoyable and satisfying.

Easily the best book I've read this year. Five stars.
★ ★ ★ ★ ★
h ctor
I've been hearing nothing but hype about this book and the premise is of course intriguing. So I decided to see what the fuss was about. And it has become one of my favourite books ever. Absolutely mesmerizing from awesome start to spectacular finish. I couldn't get enough. I actually lost sleep because one of the major twists at the end kept prodding my brain. The world building was vivid and absolutely beautiful. I truly felt like I was transported to a magical place given how everything was described. The "clues" were substantial and led main character Scarlett on an unforgettable adventure. She's a stellar hero, brave and selfless and tentative about his new experience. Julian is worth melting for––a heartthrob I just couldn't get enough of, and whose secrets had me biting my nails. The twist at the end literally left me stunned. I couldn't believe it. I'm still actually trying to process it. As a whole, the story was elegantly written by an author who I get the feeling will soon find her career exploding into motion. This is a must have for 2017. Do not miss out!
★ ★ ★ ★ ★
kim scarborough
I just finished reading Caraval for my book club, and while I can say that it has some cliches you see in most of your YA books, I really liked it. The story was there, and the plot was well developed. & while some say the characters where shallow, I thought they were both well written and well developed. It was a fast read & one that I enjoyed tremendously.

Is it predictable? Probably at some points, yes. But most YA novels are & that is one of the things that make them so enjoyable to read, and what makes us come back to the genre over and over again. But even though most YA novels are similar, the main distinction is that each writer is able to put something in the book that makes each story unique, and make each story stand out. And in this one I'd have to say it's the ending. The last few chapters blew me away. And that alone was worth the hype for this book. Definitely read it if you didn't yet. If you keep your mind open to the magic found within its pages, you will not be disappointed
★ ★ ★ ★ ★
nikole boyda mcguinness
Scarlett has never left the tiny island where she and her beloved sister, Tella, live with their powerful, and cruel, father. Now Scarlett's father has arranged a marriage for her, and Scarlett thinks her dreams of seeing Caraval, the far-away, a once-a-year performance where the audience participates in the show, are over.

But this year, Scarlett's long-dreamt-of invitation finally arrives. With the help of a mysterious sailor, Tella whisks Scarlett away to the show. Only, as soon as they arrive, Tella is kidnapped by Caraval's mastermind organizer, Legend. It turns out that this season's Caraval revolves around Tella, and whoever finds her first is the winner.

I received the ARC of Book 2 "Legendary" for an honest review, and I had not read Book 1: "Caraval" so I borrowed a copy from the library.

Without knowing other readers' reviews, I got immersed in the world of Caraval. A twisted, dark, fairy tale where magic is the main protagonist. I could not stop reading it, as the events went so fast, and I did not want to miss any detail.

We, as readers get into this world, without understanding how magic works, but neither the protagonists. It is Caraval, where reality blends into fantasy. There was a point in the story near the end, that I hope the author did it on purpose, and you were as confused and lost as one of the characters.

I really enjoyed it, and as it is the first book, you finish reading it, wanting for more.

Looking forward to starting reading book 2: Legendary which will be released May 28th, 2018.

A 5-star book for me.
★ ★ ★ ★ ★
julia fitzsimmons
I had been excited to get my hands on this book, ever since I first heard about this it, being one of my most anticipated books of 2017. Let's just say it did not disappoint.

This book is truly magical. The magic in this book is so wacky and unique and I love it. But not only that, this book had so many twists and turns, keeping you always in suspense. Even though I read it in a day, because I couldn't put it down, I feel like this book has been with me for a long time, like a took a journey with it. It also made me want to sit down and reread it, now knowing all the secrets. And that ending. Ugh, cliffhanger! But, it was perfect, nonetheless. Lastly, I love the sister relationship between Scarlett and Tella! You don't often see a as good or as strong sibling relationship as this.
★ ★ ★ ★ ☆
allison brock
Stephanie Garber has created a magical environment of delight and intrigue in the world of Caraval. A story ultimately about the love of two sisters, <i>Caraval</i> immerses readers in an experience that blends the senses into a tantalizing and beautiful escape from reality. I especially enjoyed Garber's ability to seamlessly fuse sight, taste, and touch into cohesive descriptions. Perhaps one of my favorite lines from the book is, "She felt as if she could taste the red of the curtains. Chocolate cake drenched in wine."

Remember, Caraval is only a game, but Garber has you guessing the entire way through whether there's more to this magical island than what you've been told. Who really is the simple sailor that should never hold Scarlett's heart but whom she can't seem to get out of her mind? Where is the beloved Tessa? And just how dangerous is Master Legend?

It's easy to read a book like this and imagine it all poured from the author onto the pages during the first attempt. But Garber acknowledges and thanks a whole team of people for helping her bring <i>Caraval</i> to where it is. As a freelance editor myself, I know how important the entire team is and how many drafts an author goes through to reach a book of this caliber, but I also know no one but the author can create the story born from her own richness and depth of imagination. <i>Caraval</i> is truly an adventure worth your time.

There are three reasons I give this book four out of five stars and not the full five. The first is that the ending seemed as though it didn't get quite the attention the rest of the book received. The fate of some of the main characters happens suddenly. During these events, there is some distance put between the reader and the protagonist's point of view, rendering what could be powerful, heart-wrenching moments a distant narrative of facts. It was as if when the magic of Caraval came to an end, a bit of the author's magic left with it.

The second is that, as the reader, I didn't fall in love with the leading man. I watched the protagonist fall for him, but Garber didn't take me deeply enough into Scarlett's point of view to feel I was falling for him along with her.

The third is the total omission of the use of the subjunctive mood. Although this is trending in American English and the subjunctive mood may eventually disappear completely, it was still uncomfortably grating to continually read sentences with phrases like "as if he was trying to show her," when the proper, perhaps more formal now, use of the verb is were—"as if he were trying to show her." Perhaps only other grammar gurus will understand how I feel, but it was distracting and less enjoyable to read so many of these peppered throughout the prose.

All in all, <i>Caraval</i> is an exceptional, clean read suitable for the majority of readers (I only caught one minor use of profanity) who love to get lost in a wildly imaginative fantasy. It tantalizes the senses, blending sensations together to create a fully integrated, magical experience.

<i>Caraval</i> is published by Flatiron Books and has been optioned by Twentieth Century Fox to be turned into a movie. I'll be watching for this one!
★ ★ ★ ★ ★
anette
This book enchanted me in a way that doesn't happen often.

Caraval is the tale of Scarlett Dragna, who seeks to free herself and her sister from an abusive father by escaping into an arranged marriage. But her sister, Donatella, is stubborn and willful, has no problem looking for trouble, and is not satisfied with Scarlett's vision of freedom. When Scarlett's lifelong dream of attending Caraval comes true unexpectedly, life takes a sharp detour for both sisters and their visit ends in a way only one of them imagined.

Much along the lines of The Night Circus by Erin Morgenstern, this story combines a Victorian but not steampunk setting with the magic most children associate with circuses and carnivals. If you love young adult/new adult fantasy or magic realism, this is definitely a read for you. As for me, the hardback copy now owns a place on my bookshelf right next to the aforementioned Night Circus and Howl's Moving Castle by Dianna Wynne Jones.

For those of you who are concerned about sex, Caraval is a "clean" story.
★ ★ ★ ★ ☆
matt ogborn
Remember, it's only a game.
This story follows the Dragna sisters, Scarlett and Donatella. Wanting to flee an abusive and controlling father Scarlett has consented to marry a Count she has never met. Only to be kidnapped by the mysterious sailor, Julian. She finds herself on a new island at Caraval and without her sister. This begins her quest of sorts as she must find her sister because she feels it's her duty to protect her but in order to do so she has to play the game. I thought it was a unique story but not a strong story, and that quick turn around at the end left me questioning if that is how someone would truly react. I gave it four stars because it was entertaining for me despite some rough parts. I also feel that maybe the next few books will answer some questions that this book left unanswered.
★ ★ ★ ★ ★
ggreg555
Every time you read a book like this with mysteries to solve, you can't deny you're right there with the main character trying to figure things out, and it can get frustrating when you've already figured out the solution and the main character is still struggling with foolish decisions... Well, this book is nothing like that, I was right there with Scarlett trying to figure things out. And when I thought I had figured a clue, Scarlett was right there with me, or rather I was right there with her, turning headgears as soon as she learned something. It also helped the writing was not only focused on the game's clues but on the players, their actions and their reactions, and how they affected Scarlett's journey. I couldn't really find a dull moment, and I would have read it all in one day if I had found the time.

I can say I came with no expectations and left really impressed. And though the ending was not really a cliff-hanger, I'm very much hoping the next book comes out soon so I can answer all these questions that popped up after reading that final letter on the final page of the book.
★ ★ ★ ☆ ☆
billwilliams
3.5 Stars, rounding down
Quality entertainment! Fast pasted, I didn't want to put it down. This book is very plot driven, it's not much of a character study. Also, despite the marketing campaigns for this book, Caraval is not circus-y. It's a magical scavenger hunt (which is cool!), but it's not a circus. I liked the main character (Scarlett's) character progression and her relationships with her sister and her love interest. I've heard others say they disliked the numerous plot twists at the end, but I was entertained by them. I might have actually given this book 4.5/5, but I have a huge issue with this book that knocked it down a star.
PEOPLE DO NOT SEE SOUNDS, SMELL COLORS, OR HAVE EMOTIONS THAT ARE PERIWINKLE.
Some examples:
"...the color of childhood dreams, thought Scarlett." Childhood dreams have a color?
"a tingle of periwinkle curiosity prickled her senses." Curiosity is periwinkle?
"...dreary yellow hopelessness that choked out life." Hopelessness is yellow?
"The open courtyard smelled like afternoon" Afternoon has a smell?
"...disappointed. It came in cool shades of forget-me-not blue." Disappointment is blue?
"It smelled of laughter and boasts." Unless Scarlett is on hard drugs, I don't know why she is smelling laughter.
"...Scarlett's emotions were swirling into messy grays and dull whites."
And my emotions are swirling into a shade of purple in honor of Stephanie Garber's purple prose. These nonsense descriptions made me want to go Governor Dragna on this book. Maybe if Scarlett seeing colors associated with different emotions was woven into a plot point or helped her win the game it could have been cool or at least forgivable, but alas...
★ ★ ★ ★ ★
abedalbaset
The story is about a girl who's been trying for years for a chance at watching a magical performance. She gets the opportunity eventually and learns that it's not what she had expected. It was no secret that the performance was a game and you either choose to watch or choose to play but there are real consequences if you play.

This was a very fun read with humor and some serious issues that made it realistic. The author did great at fooling even the reader as to what was real and what wasn't. It was written very simply but done well. I really enjoyed the relationship between the MC (Scarlett) and Julian...it was cute. The only thing I wasn't too fond of was how unintelligent Scarlett was. I get that these are YA, but I think I would love a YA story where the girl is at least as intelligent as her age and had more depth to her.
★ ★ ★ ★ ☆
hugo sebastien
Sisters Scarlett and Donatella have never left the backwater island governed by their cruel and domineering father. Both sisters long for something more. After years of writing to the mysterious Master Legend, Scarlett receives two tickets to his annual show, Caraval, which takes place on Legend's private isle. An enchanted circus where nothing is as it seems, Caraval is billed as "just a game," yet winners may receive magical wishes while losers may lose their sanity or their lives. Strait-laced Scarlett is reluctant to leave the island and miss her wedding to an arranged suitor, but she suddenly finds herself plunged into the game when Donatalla is kidnapped by Legend. Together with a swarthy rogue named Julian, she must navigate Legend's magical, nocturnal circus and find Donatella before time runs out.

The writing drips with succulent imagery, but the story takes a while to build up a head of steam. Like all YA novels, this one appears poised for a trilogy, and I have yet to decide whether that's a good thing or a bad thing.
★ ★ ★ ★ ☆
massimiliano mauriello
I was really excited about reading Caraval, I had heard several good things about it and it seemed really interesting… and I'm not disappointed at all.

I think that the most interesting thing about the book was the setting, Caraval per se. A mysterious game where fantasy and reality collide. The game takes place in an island, and during the whole time in the island the reader can feel this mysterious and magical vibe, it's really hard to distinguish if it's supposed to be an illusion or if it's real.

Besides Scarlett, the characters are hard to decipher, sometimes they act in a way that makes you trust them and then their personality changes completely. Talking about the characters, they didn't convince me at all. Scarlett is a weak protagonist that let everyone take decisions for her and drag her around. Donatella, Scarlett's sister, was a really annoying character, even if she didn't appear that much in the book, but was a key part of the story, I totally hated her and couldn't stop thinking about the ninja turtle. Julian is the male lead and romantic interest of Scarlett, he didn't convince me neither, and their "romance" felt rushed and forced, and in the end things end awkwardly between them. The most interesting character is the mysterious Legend, it's hard to know what are his intentions and if he's bad or crazy.

The story is full of twists and turns that were really unexpected to me, so I couldn't put the book down, I wanted to know what was happening and why. Whenever I thought I had figured out something, the situation changed and I was lost again.

The book is fast paced and this big mystery about Caraval makes the book interesting. The writing style has a lot of descriptions; some of them unnecessary and very strange, as if the author wanted to hit a certain goal of words, with pretty odd and sometimes absurd metaphors.

If you are looking for a mysterious read with some romance, interesting setting and an intriguing story full of illusions and magic, Caraval is totally for you.
★ ★ ★ ★ ★
louann
Caraval is Stephanie Garber's debut novel. I had never heard of it until the last few weeks, but I got it in a subscription book box and dove into it right away. It was nothing like I thought. Every time I thought I knew something about the players in the game, things would change. The entire book felt like Legend was playing with me as well as Scarlett. I cannot get enough of how this book kept me on my toes over the last few days. I never wanted to put it down. I still don't want it to be over and cannot wait for the next novel. Stephanie Garber is definitely one to watch as her star rises. The Dragna girls are my newest favorite siblings and I need more!
★ ★ ★ ★ ★
dylan platt
Step into the magical world of Caraval, where there is a little bit of magic lurking behind every corner. Its unlike anything you've ever seen, or even dreamed of. The colors are brighter, the air is sweeter, and the unbelievable becomes believable. But don't get too carried away, after all, it IS just a game.
For sisters, Dontella and Scarlett Dragna, seeing Caraval is something they have dreamed of all their lives. Their grandmother once witnessed the magical traveling show, and regaled them of stories of the magic and wonder. Scarlett has been writing to the Grand Master Legend himself for years, begging that the traveling show should come visit the miserable island that she and her sister reside upon with their even more miserable father. But when tickets to the show arrive, along with a letter from Legend, himself, the girls can hardly believe it!
But when they arrive on Legend's private isle, they learn that this year's game will be unlike any other! One of the girls is kidnapped, and to win this year's game, you must pursue clues all over the magical island to find her. And if you don't...? Well, let's just say, you better hope that you do!
Quite a dramatic turn from my usual thrillers, Caraval had me fall in love from the very beginning. I drank in every page, and lusted after the wonders that she had to befall me. This is unlike anything that I have ever read before, and trust me, should you decide to read her, she will not disappoint.
★ ★ ★ ★ ★
ruthy
Balancing a seesaw between moral decadence and innocent sweetness, Garber leads the reader down a dark path framed with hope bedecked in jewels and skies that taste like buttercream. Her descriptive writing style is equally delicious.

Caraval reads like a mystery romance. If it were on the big screen, I'd probably rate it PG-13. Though fully captivated from the beginning, the first half was okay to put down and pick up a few days later. However, I could not put it down after reaching the halfway mark and finished it in two evenings. This book writhes through several plot twists near the end that make it an exciting read!

Garber's hands must be made of glitter and dreams. I will be reading book #2.
★ ★ ★ ★ ★
katayoun masoodi
Initial response: No..no. Nope. No no no... No. No. I refuse. There are no words to describe how much I just can't even with this book. I hate it. I love it. I just can't...

After I've calmed down: I don't even know where to begin with this book. It was simply amazing! Let's talk about the first 100 pages or so. The book has a very fairy-tale feel to it. I know it has been compared to other books, but it felt entirely original. The world itself is unlike anything I've ever read about. The first part of the book, however, was a slow burner - but it's all relevant by the end.

If we think of the first 100 pages as someone taking their sled to the top of a snowy hill, then the rest of the book was the super speedy descent down the hill. Maybe that's a bad analogy, but the point is I couldn't put the book down. The plot really starts to pick up at this point and as soon as you think you've got it figured out.. you don't. You're wrong, you're so very wrong. Even in the last 50 pages, you will be wrong about 3-4 times.

Our heroine is a very brave girl and she faces many obstacles throughout the story. It's her against multiple villains, and while there were some issues with character/relationship building, I can overlook it. Stephanie Garber's storytelling makes up for it all.

Thanks for reading my review.
★ ★ ★ ★ ☆
omajean
I wasn't sure how much I was going to enjoy this book just from some of the reviews I had read. I'd seen some really mixed reviews. I just went into this blindly not expecting a whole lot, but boy was I surprised! I enjoyed this book a lot! I can see some of the similarities to The Night Circus, but this seemed to be in a totally different ball game. I wasn't sure how the story was going to turn out with all the plot twists. I'm still not sure what's going to happen next (please let there be a next book!). Scarlett was a really likable character. More likable than her sister Tella seemed to be. I would like to know more about Legend because none of my questions were really answered about him. For me, this book was hard to put down and was just what I needed for a fun read!
★ ★ ★ ★ ★
karen rosati
I don't read a lot of fantasy fiction, but this one intrigued me, and I'm glad I decided to try it as 'Caraval' is perfection. There is just so much to love about this story. First off I'm a huge fan of fairytales, retellings, etc, and this plays out like one. It also had a Victorian-era feel to it, and I love historical fiction from that time period. Then there's magic and who doesn't love magic. And it has a magical scavenger hunt, and who doesn't love games involving magic. The two leads – Scarlett and Julian – have smouldering chemistry right from their first meeting, and all the characters are interesting and multi-layered. The plot is fast-paced, with plenty of surprising twists. Detailed description together with the artistic map at the beginning of the book, really bring the setting of Caraval to life. And, wow what an ending – can't wait for book two. Well done Stephanie Garber on an amazing debut!
★ ★ ★ ★ ☆
jamiejosimmons
A beautiful debut with prose to make the magic of Caraval leap off the page!

The surrounding world is reminiscent of Morgenstern's The Night Circus, mixing in the atmosphere and story of Black's The Darkest Part of the Forest. Romance and mystery plan equally heavy parts in this fantasy-based story, weighing it down at some points and propelling it forward at others. The lack of character development really held this novel back from being more memorable or having a bigger emotional impact. While our protagonist goes on an incredible journey and learns more about herself and her family, she change is almost negligible compared to the other wonders we experience throughout the pages.

Overall, this is highly recommended for readers seeking a new adventure in the world of magic; the whirlwind of the Caraval will sweep its audience off its feet and have them wanting to return to the enigmatic Isle for the sequel.
★ ★ ★ ★ ☆
daddyo
???? REVIEW
I really enjoyed getting lost in the story & magic of Caraval. The author did a good job of creating a unique world, however sometimes the characters felt like standard YA characters-the bad boy, the sisters, family drama. The author did almost too good of a job with descriptions; the majority were great and gave a good picture for your mind's eye, but some could be a bit over the top. I was surprised by the ending, which is always nice, and will definitely be reading the sequel Legendary (soon I hope). Anyone who enjoyed Hunger Games would enjoy this fast paced novel-it's a nice escape to a magical world. While this is a lengthy novel, I was able to read it quickly thanks to the interesting & imaginative story
★ ★ ★ ☆ ☆
nicole nelson
I wanted to like this, I really did. But Scarlett was probably my most hated character in awhile. She was petulant and indecisive through 90% of this book. I don't like when that is pretty much the only thing the plot is about for most of the book. I didn't like it the first time I read it, and don't like it this time, the millionth time I read it. I did like Julian. Poor soul deserves a medal for dealing with Scarlett and her stupidity.

This did have a lot of potential, it was creative and there was a point near the end when I was interested. I'll probably read the next one even though this one annoyed me.
★ ★ ★ ★ ☆
seizure romero
4.5/5

This was such an easy book to get lost in! The world created was amazing and I wish we had more knowledge of how the magic worked. That is why I am keeping .25 of a star.

I'm keeping the other .25 because there were times I was so confused that I had to reread a phrase or passage a couple extra times just to make sure I was reading correctly.

Other than the lacking knowledge of how the world and it's magic worked as well as the confusing bits in the middle of the book, this was an amazing read! It took me on a ride I never knew I wanted to be on. A mysterious fantasy book was something I never wanted but something I now want often.

Well done Stephanie Garber on a wonderful book.
★ ★ ★ ★ ☆
katey howes
"She knew she could walk away, but she'd spent enough of her life fearing the risks that accompanied the things she wanted most. "

Scarlett's life has left her in a protective position over her little sister from their horrible father. When presented with the opportunity to finally go to the elusive Caraval she is hesitant to go, afraid of the consequences of a run away trip. That is until she finds herself thrust into the life changing Caraval despite her reservations. She is told it is just a game, but the lines between reality and fantasy blur. As she frantically spends her time trying to find her sister, who has been kidnapped as part of the game, she learns more about herself than she has ever before.

The Story
Caraval was a whirlwind of metaphors, similes, and a story of love and endearing loyalty. I spent the first half of the book cringing at every comparison that Garber gave in the book. Somewhere at the halfway point, she either stopped dramatically emphasizing on the poetic writing, or I was so immersed into the story or dulled to the writing by then to notice. Here's what I believe though. You're meant to initially be swept away by the magical world of Caraval and slowly become bitter towards it, no longer seeing the glamour it held. If that's true, then bravo, because it worked on me. As soon as Scarlett began to really get frustrated with Caraval and all the game really offered to the players was probably when I started noticing the lack of constant metaphors. Honestly though, I have now read this book twice and the second time around I really just accepted the magical way the story was written and paced.

The romance of the story seems so rushed, considering that it happens over just a few nights. Nights that didn't actually have too much interaction between Scarlet and her love interest. So if you dive into this, don't expect instant love, but shortly there after.

The World Building
The world building was spectacular as I found myself falling through a rabbit hole into a brand new wonderland where anything is possible. A world where you bargained with secrets. And what happens in Caraval, may very well stay in Caraval, but the experience and your decisions will haunt you for the rest of your life, whether good or bad.

The Characters
The first part of the book, I almost quit because I was very annoyed with Scarlett as a character. I was very happy to see her get a little bit of spine and come around by the end. In fact her character ARC isn't that drastic but I could really appreciate how she became aware of what she wanted and desired rather than what she thought was best for her and/or her sister.
★ ★ ★ ★ ☆
ashleigh brown
I tiptoed into this book, not knowing if I would love it or hate it based on other reviews I've seen. I know this book has been compared to The Night Circus, but I did not like that book, so I was hoping it would be nothing like it. It wasn't.

Admittedly, Caraval has some issues. The characters were pretty one-dimensional, not all of them were likeable, the main character was fairly naive and innocent, the story leaned pretty heavily on multiple trops, and there was an overall feeling of mistrust throughout the entire story so that you really didn't want to invest your feelings into any one character. The bottom line, though, is that it was totally captivating and compelling, mysterious and interesting. I really enjoyed it and I think, based on the ending, that Book 2 will be even better. I look forward to reading it.
★ ★ ★ ☆ ☆
jlynchecsi
Going to start off with a warning for abuse and a suicide warning.

So, to begin. I love the page designs for the chapters and break pages, its very pretty. Overall I enjoyed the story, and I always enjoy magic. It's an interesting tale.

What I liked:
Again I like the magic. I enjoy all these twisting rules and tricks, it makes it interesting to read.
I actually enjoyed the romance. While actual time-wise it was quick- 5 days- it felt longer, and it felt more realistic because of that. No insta-love, etc.
I also liked that, when Scarlet did stupid things, she paid the price for them. Her poor decisions had consequences, and I prefer that in a book as opposed to others where the character is always lucky.
Spoilers ahead:
I enjoyed most of the ending. I enjoyed taking power back from the person that treats you poorly, and I liked that, if you don't read the epilogue, this book can more or less be a standalone. I like that.

What I didn't like:
First of all, Scarlet was a little silly. She is constantly told the rules of the game, constantly warned about things, etc, and then does them anyway. She doesn't listen, allows herself to be tricked almost constantly, and is not careful enough, even when she realizes how dangerous the game is, and it's a little irritating.

Finally, I disliked the ending in that I disliked the way a suicide was used as a plot point. The way it was written A) removes any of the stakes and b) removes the seriousness of suicide.
To address A, Tella says she is willing to die to protect and help her sister. Well, obviously she's not since she fully expected to magically be revived. And I would have accepted this a bit more if it had not be a suicide. If she had been murdered, etc, I would have taken the magical rebirth. However, and this addresses B, magically fixing the suicide ignores the real consequences. There are no magic fixes in reality, and by just reversing her suicide, it feels like it makes light of how serious it actually is. Suicide is permanent, it can't magically be fixed. So it really bothers me when the book just...fixes it like it's not a big deal. And Scarlet kind of..moves on from it really quickly. So again, if Tella had died another way, I may have taken it better, but written this way, it feels wrong. Because of the suicide bit, I have to rate it lower than I would have.
★ ★ ★ ★ ★
bonny brae
This one was definitely at the tippy top with only my most favorites! Caraval took me on a wonderful adventure, a fast-paced ride through an amazing, zany world. I completely and totally got drawn into this story by it's contagious madness. It has characteristics of a romp through Wonderland, but it is not a retelling of that story. Its plot and adventure are unique and well worth diving into head first! The characters are fun; the storyline is engaging. And the world that the author created using only her gift of weaving descriptive words together on a page wowed me. You do not want to miss out on this one! I highly recommend it to everybody. I also recommend the audio version of this book. The narrator did an amazing job of bringing the characters to life!
★ ★ ★ ★ ★
amanda srygler
I actually first heard about this book on Instagram. I recently came to the realization that authors are people too and have social media accounts. I've been following the one and only JK Rowling on Twitter for years, but only in the past couple months began to search out other authors on social media. I saw through another authors insta story that Garber's "Legendary" had been released, and I was intrigued. After a little research I picked up "Caraval" and put it on my shelf of books to read. Well, friends, it's been read. And I tell you what, it was a magical ride.

?????

In the bonus content at the end of the book, Garber said that she wished to write a book that felt like "a Baz Lurhmann movie meets a Florence + the Machine Song." She hit the nail on the head with that one, but I still want to one up her with my description (if that's possible ?). Caraval is the mystery of Gatsby, meets the puzzles of the Triwizard Tournament, meets the magic and tragic romance of Moulin Rouge, meets the touching sisterly relationship of "Frozen."Now if that description doesn't make you want to pick up a book, I don't know what will.

??????

I absolutely loved the mystery in this book. I never knew what was going to happen on the next page, and I never felt like I could completely trust any of the characters. The descriptions of the characters' clothing were absolutely divine. I'm quite jealous of Scarlett's wardrobe ?! Don't think that this story is all fun and games though. It truly does have a dark side. Not to say too much, but I appreciate that Garber isn't afraid to kill off characters ??.
I think you'll find that I'm a sucker for a good romance, and my ship sailed hard core on this one ⛵️⛵️⛵️⛵️! I'm trying hard not to give too much away since so much of this book is based on suspense and mystery, so I'm going to stop myself here ?. If anything, buy this book for the recommended playlist included in the bonus content at the end ???. I really wish I had seen it before reading the whole book, so I could have played the music while reading! I can't wait to pick up "Legendary" and see where the author takes me next ??

??????
★ ★ ★ ★ ★
salahuddin al azad
I loved Caraval and I wish could read this book for the first time again. It was such a twisted and magical story.

Caraval is the story of sisters, Scarlett and Tella, who escape from their father to attend Caraval. It's an invitation only game that happens once a year and the audience is a part of the game. Scarlett has been told that it's only a game, but Tella is kidnapped as soon as they arrive and whoever finds her first wins.

Scarlett was a well developed and complex protagonist. She's always dreamed of seeing the Caraval performers and she is so excited when she receives the invitation to attend. However, she is also very cautious. She is Tella's big sister and does whatever she can to try to protect her little sister after their mother left them. Scarlett tries to place all of the responsibility on her own shoulders. She even agrees to an arranged marriage in the hopes that it can better the life of her and her sister. I respected Scarlett for her determination and I understood why she felt the need to be so cautious. However, I also understood why Tella would push her so much to live her life as well. I even found myself agreeing with Tella and wanting Scarlett to take a chance.

There were also so many interesting and well developed side characters throughout this book. From the sailor, who helps the sisters get off their island, to Legend, the master behind Caraval. However, one of my favorite aspects of Caraval was that at the heart, it's a story of two sisters and how far each would go to protect the other. The relationship between Scarlett and Tella was so real. They have their differences and don't always agree on what's best. Tella is much more impulsive where Scarlett is more careful. They love each so much though and that was strongly evident on the pages within this book. I loved that even though Scarlett was the older sister, Tella would still try to protect Scarlett in the same way.

The plot was paced well and I found it so difficult to put this book down. I loved how mysterious and twisted the story was because I genuinely didn't know what to expect next. There was a new surprise every couple of chapters and just as soon as I thought I figured it all out, there was another twist waiting. This is definitely one of those books where the less you know before reading it, the better.

Garber truly created a fascinating and magical world that I quickly got swept up in. I loved how colorful and unique it all was. It's definitely become one of my new favorite fictional worlds. Garber's writing was also stunning and there were so many lines that I found myself writing down. I'm looking forward to reading what she writes next.

Overall, I loved Caraval! It was a beautiful and surprising story that you won't be able to stop thinking about long after you finish reading. The characters were well developed and the world was built with so much detail. Caraval is definitely one of the must-read books of this year!

*An advanced reader's copy was provided by the publisher in exchange for an honest review
★ ★ ★ ★ ★
catherine giordano
I personally feel this is the best book I've ever read. I was absolutely captivated by the words and didn't want to put the book down. It was dreamy and romantic along with adventure and mystery. In a world that is beautiful at night and people believe they can do what they want and never get caught, it was a relief to see a person true of heart and courage. I feel personally that this book has helped me overcome some issues in my life and I will be forever grateful. It teaches and fills your heart with so much that I will keep this close to my heart. I am the hero of my own story no matter what the past has been taught. You can't undo the past but you can live in the right now and enjoy your future. Thanks Stephanie Garber for giving such an inspirational story that could help a lot of women out there while being in such an amazing setting that let's your mind wander and live in Scarlett's adventure.
★ ★ ★ ★ ★
kathy kosek
Serious Wonderland vibes from this book, mixed with a few other icons.

Full disclosure, I was not a fan of the main character, and I can't really pinpoint why. However, I am amazed by Stephanie Garber's writing talent. What a world she created, and her descriptions pop off the pages in swirls of color and texture. Some were immediately easy to imagine, and others were more abstract (ex: "taste like the middle of the night"), but those are the kinds I love because they linger and let the reader play with the idea. It's a very imaginative world.

This story also kept me guessing right up through the epilogue! Twists and turns abound. Will definitely read the sequel.
★ ★ ★ ★ ☆
izabela
Caraval (the first in a projected two-part series) is a tale of two sisters who deeply love and look out for each other while thye live under the tyranny of an abusive father. Since they were young, Scarlett and Donatella have both dreamed of joining in Caraval, a performance game full of illusion and mystery, where nothing is as it seems. This year, they receive invitations, run away from their father, and enter the world of Caraval--opening themselves up for magic, love, and heartbreak.

I was captivated by Garber's storytelling from the very first sentence, and stayed entranced through out the entire novel. Her descriptions and metaphors were stunning, and the imagery from Scarlett's ability to feel in color was remarkably beautiful.

This novel doesn't have extensive world building, but this is not missed, as most of the novel takes place during the game and environs of Caraval. The characters and their actions were well-written and generally believable. The plot was riveting, taking many turns and twists; often when I thought I knew what exactly was happening or would come next, I was completely surprised.

I was in awe reading this book, until the last few chapters. I don't want to spoil any of the plot for anyone, but I must say that I found the deus ex machina solution to be down-letting,

Excluding that disappointment, Caraval is well worth reading, with the first 90% being phenomenal.
★ ★ ★ ★ ★
orlaith
I cannot rave enough guys... this book wins everything.

This has made it in to my absolute all time favorites. I can't even function normally to describe it... I am absolutely floored. Zero complaints. I enjoyed every sentence.. every page.

I couldn't get enough. It was whimsical, off the charts electric, romantic, mysterious, enchanting, enthralling... full of twists and turns. So many that I thought the ending couldn't possibly live up to the mystery this created.. but it absolutely did.

My advice is to go into this knowing NOTHING. Seriously, I wanted to throw like 10 billion quotes in my review because I loved it THAT MUCH but its going to be so much more mysterious if you just dive right in. But I'll say this - I was hooked from the first page. There's a series of letters that Scarlett writes to the 'Caraval master' Legend over a series of years. This story begins when he finally writes back.

I loved the writing and the pacing so so much. It wasn't too slow but it wasn't too fast either - it was just right for the character development. Scarlett was the perfect choice for an MC and I loved being in her mind without any outside perspective. Everything about the plot and the other characters are a complete mystery. Good luck trying to guess everything... you'll need it. The best part of the experience for me personally was trying to guess who was who and who was good/bad.

I literally cannot comment on any of the other characters because it would be a spoiler - but oh man.. you guys. I think I'm in love.

And the end? CLEVER. Wow. I LOVED IT SO MUCH. I thought Stephanie was writing herself into a hole with all the mystery but boy oh boy did she deliver.

The setting is another win for this book. If you like the Night Circus, you'll be pleased. (The plot is totally different but the magical circus/carnival like atmosphere is on point.)

Alright, I know I've done nothing but hyped up this book. Do yourself a favor though- go in with zero expectation, spoilers, hints, etc. Just enjoy the ride.

Now excuse me while I go work on fan art because this has taken over my world.
★ ★ ★ ★ ★
praveenchand
Caraval was intriguing to me due to my love of Night Circus. I thought, here is another circus book, but will it live up to my love for the other? It did that and more. It is a completely different story, which is important to know if you are a Night Circus fan. This book involves two sisters who are abused by there father. They are stranded on a land which they have never strayed from. As a stranger comes into their lives, everything changes. They are swept into a world of magic, mystery, and murder? You will find yourself wondering what is real and what is not real. This book I cannot recommend highly enough. It is exciting, scary, adventurous, and just good ol' mysterious.
★ ★ ★ ★ ★
seth wilpan
Wow! I really enjoyed this book. It was an escape into a world that you know isn't real but it still sucks you in! Scarlett and Tella are two likable sisters who can't wait to get out from under their father's cruel ruling. After an invite comes to attend the performance Caraval, they see an adventure in their future...ok, Tella did. Scarlett didn't really have a choice :-) There's romance mixed in along with the game. You never know what is real and what is just part of it which is why I enjoyed it even more! I thought for sure I had Legend figured out, but I was wrong. This was mainly Scarlett's story and I can't wait to read Tella's tale in the sequel!
★ ★ ★ ☆ ☆
shalet
"The future is much like the past; it is mostly set, but can always be altered."
"Some things are worth pursuit regardless of the cost."
"She imagined loving him would feel like falling in love with darkness, frightening and consuming yet utterly beautiful when the stars came out."

I was excited to read Caraval: the gorgeous covers, the blurb, the fantastic reviews. I had expectations of reading beautiful literature describing a carnival style game with people draped in flamboyant clothing, firebreathers, dancing. Think Rio. I've never been to Rio, I just have this image of its magnificence and I had anticipated being swept away in this beautiful world by Stephanie Garber.
I was disappointed.
I think I read a completely different book to everyone else.
I'm a fast reader but this book took me three days to read. It was weird. As I moved through the book I thought I was enjoying it (if that makes sense) I was eager to read more. The hint of an epic plot twist or big revelation pushed me through the story but it never came and when I read the final page, which was an attempt at a cliff-hanger, it had already been so obvious. I had absolutely no urgency to find out anymore.
Things I liked:
Scarlett or Scarlet (There were two different spellings of her name in this book) and Julian. I liked their relationship. Garber built their relationship well and there was just enough of it scattered around the book to keep me reading on to see what would happen between them.
Her father, Governor Dragna. He's the villain of the story and he was believable. I had hoped that the visions of him throughout the game were going to be just that --the game messing with Scarlett or Scarlet—and that at the end when she realised it was all a game and they were getting away to safety he'd appear and have some hidden connection to Legend and it would end where her and her sister were captured by him or something.
The covers. Kudos to the designer. The different designs under the jackets had me searching book shops and supermarkets for the one with the clock (I like clocks) before I purchased. It was fun. If I'd enjoyed the story more I would have totally collected the others but now I think I'll keep my money.
Overall, Caraval was OK. It was a little bit flat and lacking in description except for where she describes tastes by colour which I found an oddity. It pulled me from the story as I tried to imagine what 'midnight with a hint of wind' would taste like, or the colour green. And after all of the hype surrounding this book I expected to be left breathless and wanting more which just didn't happen for me.
I have read some wonderful reviews of this book so don't be deterred by my review. See for yourself.
★ ★ ★ ★ ☆
fleur parker
I was fortunate to win this ARC from Goodreads.

This was quite a ride. Nothing is as it seems during Caraval. None of those one encounters is necessarily telling the truth. The sisters, Scarlet & Tella, receive an invitation and the wild Tella cannot resist. Scarlet, with the assistance of a young sailor, chases her sister to the event to insure her safety. Now the game begins! Good and evil are successfully depicted in a a very good page turner. Add a violent father and an arranged marriage awaiting Scarlet and thing get pretty interesting.
★ ★ ★ ★ ★
jason otis
Pretty much exactly what I wanted this book to be. A detailed, wonderous, setting; deep characters (I look forward to learning more about sime of them in future books) and a plotline that pulls you alongside the main character, wondering & wishing with her, rooting for her, gasping at times; an ending of the book that readies and welcomes you into the next one.

This did not disappoint.

(I'm not typically a Fantasy genre reader but each time I have I've loved it. Does that mean I should embrace the genre? It seems to be opening up on it's own, naturally.)
★ ★ ★ ★ ☆
brendab0o
"Once inside, you will be presented with a mystery that must be solved. Clues will be hidden throughout the game to help you on your way. We want you to get swept away, but be careful of being swept too far away."

Heeding this warning was apparently too much for me for I seem to have been swept too far away. They did not fail to mention this all throughout the book. But, as the days went by in the magical world of Caraval, what was real and what wasn't overlapped. Just like the heroin, Scarlette, I completely fell for every single trick they made. So it comes to no surprise how very angry I am right now at how things ended.
★ ★ ☆ ☆ ☆
kris evans paull
here was so much hype for Caraval, but unfortunately for me, it fell flat. I realize this book is written for young adults, but I think the YA audience is probably still too mature for this one. Scarlett, the main character, drove me crazy with her indecision and don't get me started about seeing feelings as colors….gag. She is childish and I just couldn't make myself like her. She spends the whole book trying to save her sister who doesn't really seem to care and swooning over Julian's muscles like a 12-year-old. I didn't think the magic elements were particularly original or fantastical and it all felt a little predictable. SPOILER ALERT: I think the ending was terrible. The whole, just kidding everyone is still alive thing is as overplayed as "it was all just a dream". And we're supposed to believe that everything was fake except for Julian's love which to me is a hard sell. Not to mention if he's Legend's brother he's got to be old enough to be her grandfather, no matter how handsome and muscular he is. Gross. I'm not mad I spent the time reading Caraval since it was a quick trope, but my feet never left the ground and I'm going to pass on the sequel.
★ ★ ★ ★ ★
josh messina
Reviewed at: A (Secret) Book Nook

4.5 out of 5 Stars.

Pure magic.

I could stop this recommendation right here. I've said all I need to say.

I picked up CARAVAL after what felt like an interminable reading slump (2-3 months? Interminable). I side-eyed it, poked it, stared at its luring cover, before finally giving in. I'm glad I gave in.

Here's some background: I'm always iffy about circus books. I love the circus–love–to the point where I almost joined. For real. For life. So whenever I hear about hyped circus books, I just … get suspicious. Will they get it right? Will they do it justice? Will it be as incredible as I want them to be?

Oftentimes, the answer is no.

But, wow, CARAVAL.

From the first chapter, Stephanie Garber sweeps you into a world that feels so, so vivid, like stepping into Caraval is a memory for the reader. I was enthralled with the schemes and contradictions and scenery. I was swept in the mystery of it.

I'm a very character-focused reader. Usually, for me, characters come first and middle and last. And the characters of CARAVAL–Scarlett as our leading lady, Tella, Julian, The Master (who has me intrigued), Iko, to name a a few–were all the kind that pull you in and don't let you go. They each had their goals and flaws and small wonders that made them a special place in my book-loving heart.

That said, it was the setting that made it magic for me. The setting, and the constant wondering.

CARAVAL is a book written to draw you in, like you can take one step forward and you'll find yourself in the middle of the show. The characters warn you not to get too swept away in the game, but by the time you remember, it's already too late. You don't want to turn back.
★ ★ ★ ★ ☆
mohamed gamal
I love a story where siblings make big gestures of loyalty and protection to one another and Caraval proved to be a really good one. The world building was pretty exciting but I really struggled with Scarlett's voice. She was constantly using colors to describe things, the purple prose was strong. The story pacing felt like a lot of hurry up and wait at times and the romance was all over the place which was intensely frustrating. That all said it was an enjoyable read and I might have to give its sequel, Legendary, a try.
★ ★ ★ ★ ☆
sunnie
Have you ever come across things which evoked the forgotten dreams of your childhood? If your answer is yes, you will understand my views towards this book.

I had picked this book on a whim. Being an ardent lover of Fantasy genre, I just read the gist and became happy to find a mythical story about two sisters. A cherry on the top… the story was about the elder one. Me being the elder of the two sisters increased my happiness quotient more ;)

Since I am unable to contain my thoughts about this book, I would forgo the usual sequence of my review and start right away…

FANTASTIC IMAGERY

"Glittering mist swirled around vibrant green mountains all covered in trees- that rose toward the sky as if they were massive emeralds. From the top of the largest peak, an iridescent blue waterfall streamed down like melted peacock feathers, disappearing into the ring of sunrise-tinted clouds that pirouetted around the surreal isle."
The feature of this book, which blew my mind completely, was its vivid representation. I was absolutely drowning in those images sketched by the author. The scenery just rolled before my eyes as if I was watching a movie… As a reader, I was left completely bewildered by the vibrant scenes painted by the author through her words. It was just FANTABULOUS!!!

Truly speaking, it made me feel like a little girl who had just landed in a fairy-tale kingdom where everything was so colorful. Like the Pied Piper of Hamelin, the author was successful in mesmerizing me to follow this journey of Caraval.

MYSTERIOUS CARAVAL

"Whatever you have heard about Caraval, it doesn't compare to the reality. It is more than just a game or performance. It is closest you'll ever find to magic in this world."
The stories of Caraval, shrouded with mystery piqued my interest from the very beginning. I was curious to know the unknown. The difficult situations of the two sisters in their own house fuelled my desperation. I couldn't wait enough to know, what is awaiting for the two siblings.

From the point of time, when Scarlett receives an invitation to join the Caraval, to the time when the game ends… I felt that I am sitting on a tight coil of spring. Although, as a reader, one could easily assume the possible storyline, but the small twists and turns added spice to the story.

Apart from the brilliant imagery, for me, the next most favorite thing in this story was the magical gown worn by Scarlet. I mean, come-on, which girl wouldn't like to have a gown like that… The gown that fits as per your body shape and transforms into desired dress by itself.

The world-building of Caraval took my breath away. From the odd-shaped shops to the door-keys made of colored glass; from the underground tunnels to the winding canals - everything was so enchanting. The moving bridges, the street lamps, the magical drinks- all added up to the charm of Caraval.

THOUGHT-PROVOKING LINES

"It is better this way sister. There is more to life than staying safe."

"Every person has the power to change their fate if they are brave enough to fight for what they desire more than anything."

"No one is truly honest," Nigel answered. "Even if we don't lie to others, we often lie to ourselves. And the word good means different things to different people."

"Hope is a powerful thing. Some say it's a different breed of magic altogether. Elusive, difficult to hold on to. But not much is needed."
These are few of many lines which I liked in the book.

I do agree that the storyline wasn't a strong aspect of this book. You could easily guess the main turn of events. But even with the simple story, the author succeeded in making a point on the outlook towards life.

Amidst the adverse conditions also, the sisters strived to have a good life for themselves till the very end. It was their hope to have a better life which made them go on…

AVERAGE CHARACTERS

Yes, the characters couldn't impress me much. Now when I come to think about it, I realize that maybe the reason was that the author didn't focus much on them. None of the characters could leave a mark. Although it was a drawback but it didn't affect my liking towards the book.

CONCLUSION

In all, Caraval was truly a magical read for me. Can't wait for the second book!!!
★ ★ ★ ★ ★
lavinia
This drew me in and kept me there. I just couldn't put it down. Every time I thought I had figured it out, I found that I was wrong. All of the characters swept me along in a mysterious flooding of delight and despair. Maybe even a tear or two. I got up this morning and got comfy in my favorite chair, thinking I would just start the book and then get some chores done. Next thing I knew, I was reading the acknowledgement pages and the clock says it is early afternoon. Wow! I can't wait for Legendary to release in May! Thank you Stephanie! I have not enjoyed a book this much in awhile.
★ ★ ★ ★ ★
ivonne barrera
At first when I read the blurb after I got the book, I was like "meh..." But I was bored and didn't have anything else to read so I picked it up and started to read...and read...and read. I didn't want to put the book down!! I enjoyed the storyline quite a bit, romance with a bit of magical whimzy and mystery. I'll be honest, I'm a simpleton, if you have 2 likeable characters and ANY semblance of a romantic storyline, I'll be there for it. So of course, give me 1 romance with the inkling of a love triangle? I'm in. I loved this book and can't wait for book #2!
★ ★ ★ ★ ★
virginia olive
CARAVAL by Stephanie Garber is an enchanting debut. Truly magical.

I was hooked from the very first line and was kept on the edge of my seat with all of its fabulous twists and turns.

Garber's writing makes it incredibly easy to get swept up in the world of Caraval. I felt like I was living and breathing each moment with stunning clarity. I couldn't put it down.

This is hands down one of my favorite reads of 2017—not to be missed! I can't wait for the next book in the series.

Note: I received a FREE ARC (advanced reader copy) from the publisher via NetGalley in exchange for an honest review.
★ ★ ★ ★ ★
amanda dickman
I read this book in one sitting after I checked out from the library. There is a lot of hype over this book and I have to say it did live up.

The story starts with Scarlett and Tella living under the rule of their abusive father. Scarlett has been writing letters to Legend for an invitation to Caraval. After seven years, she finally receive an invitation. Scarlett is unsure about going because she is scheduled to get married the week after.

Tella had other plans and she wanted Scarlett in Caraval. So she makes sure to kidnap Scarlett and drags her into Caraval. Once in Caraval, Tella becomes part of this year's mystery. Scarlett is charge in finding Tella. So she spends the next five days and nights in a magical journey of searching for her sister.

It's been a while since I read a fantasy book and this book didn't disappoint me. I was captivated from the beginning and it capture my attention throughout the book. I couldn't stopped reading until the end when we finish the mystery of Tella.

Based on goodreads.com, there is a follow up book being schedule in the future which I can't wait to read.
★ ★ ★ ★ ★
gemgemichiruki
Caraval took me on a wonderful adventure, a fast-paced ride through an amazing, zany world. I completely and totally got drawn into this story by it's contagious madness. It has characteristics of a romp through Wonderland, but it is not a retelling of that story. Its plot and adventure are unique and well worth diving into head first! The characters are fun; the storyline is engaging. And the world that the author created using only her gift of weaving descriptive words together on a page wowed me. You do not want to miss out on this one! I highly recommend it to everybody. I also recommend the audio version of this book. The narrator did an amazing job of bringing the characters to life!
★ ★ ★ ★ ★
kenzie
As my most anticipated read in a very long time, CARAVAL had some hype to live up to. And I am so happy to tell you that--somehow--it actually did. This book is gorgeous and rich and sometimes dark, and I devoured it like a piece of smooth, glittering black candy. The writing is exceptional; the world is magical and vivid with imagination, and I wanted to keep stepping back into its pages to walk its lantern-lit streets and canals with shifting bridges; spend time on its beaches with periwinkle sand and its shops where beautiful dresses cost things dearer than money; to follow its twists and turns and shimmering mirages of what is real and what is not.

Welcome, welcome, to CARAVAL. You won't ever want to leave.
★ ★ ★ ★ ☆
bettina frohn
Book #62 Read in 2017
Caraval by Stephanie Garber

This is the first book in a young adult fantasy series. Scarlett and Donnatella have an abusive father. Scarlett is engaged to marry a Count she has never met. But she really wants to attend Caraval--a festival of games and trickery. She repeatedly writes the man in charge, Legend, for tickets to the event. She and Tella end up there, with help from a young man Julian, but will they make it out of the game with their lives? This book had a good mix of action, romance and intrigue. I received a copy of this book from the store Vine in exchange for a honest review.
★ ★ ★ ★ ★
robin fruitticher
I knew I would enjoy this the moment I saw the cover. After reading the synopsis, I just had to have it. It took me about two days to read it, because I couldn't put it down.

The synopsis: Scarlett has never left the tiny island where she and her beloved sister, Tella, live with their powerful, and cruel, father. Now Scarlett's father has arranged a marriage for her, and Scarlett thinks her dreams of seeing Caraval, the far-away, once-a-year performance where the audience participates in the show, are over.
But this year, Scarlett's long-dreamt of invitation finally arrives. With the help of a mysterious sailor, Tella whisks Scarlett away to the show. Only, as soon as they arrive, Tella is kidnapped by Caraval's mastermind organizer, Legend. It turns out that this season's Caraval revolves around Tella, and whoever finds her first is the winner.
Scarlett has been told that everything that happens during Caraval is only an elaborate performance. But she nevertheless becomes enmeshed in a game of love, heartbreak, and magic with the other players in the game. And whether Caraval is real or not, she must find Tella before the five nights of the game are over, a dangerous domino effect of consequences is set off, and her sister disappears forever.

There are so many twists and turns in this book that it's sometimes hard to keep up on what's actually going on. There is no doubt that Caraval is not for the faint of heart. Even the reader has no idea what is real and what is not. By the end of the book, I was beginning to question Scarlett's sanity (and still am).

The book is like nothing I've ever read before. I'm hoping the author will write a sequel. I don't know what it would be about, but I feel like I need to see Caraval again. If you're looking for something new and exciting to read, this is it.
★ ★ ★ ☆ ☆
kahla
My feelings about Caraval are complicated. I enjoyed it for the most part. The world of Caraval was beautifully created and the story well crafted. My issue with it was that parts of it dragged. I felt myself getting bored right before all the big action parts. If it wasn't for those action parts, I might have not finished the book. Which would have been sad because the ending was quite good. I also want to mention that the narrator, Rebecca Soler, was amazing.

I'm really happy I decided to listen to Caraval. It was an interesting ride!
★ ★ ★ ★ ☆
aidan
"Every person has the power to change their fate if they are brave enough to fight for what they desire more than anything."

My dear gentlemen and fair ladies, welcome, welcome to Caraval - a fantastical and wondrous story about love and betrayal. This is the debut of author Stephanie Garber and it promises so much with its circus-like atmosphere. But for me it's not easy to begin with this one. Waiting for this book felt like a torture since I heard so many great things from the people who had an ARC and I felt like doing a backflip or something artistic when I finally got my hands on the book. Let me say, both the US and the UK editions are mesmerizing. I do own both copies and they are perfect in their design. They do give me a feeling of magic and wishes and wonders. Attributes connected to Caraval.

The story is about the probably strongest form of love you can find - the one between siblings, in this case sisters. It evolves all around Scarlett and Donatella - often referred to as Tella - Dragna who are living with their ruthless and abusive father on an island that seemingly seems to cut them off from the rest of this 19th something century world. All they wish for is to leave their home - Tella to see the world and Scarlett to marry her mysterious fiancé only named the Count. But what they both share is the dream of visiting Caraval - a troupe of folk lead by their master Legend with their said to be magical circus. "Remember it's only a game ..." The visitors of Caraval are expected to participate in this elaborate spectacle but constantly remembered, that it is only a game.

When the sisters finally get a chance to visit Caraval and leave their lives behind if only for some precious days, the first signs of sisterly love are shown. While Tella wants to leave as soon as possible, Scarlett is afraid what could happen to her sister. But as the main protagonist and kind-of-heroine of the book, Scarlett disappointed me in many ways. I love a strong female lead - and while she doesn't need to handle a weapon or fight with magic or make all the boys fall for her I want to see a woman with a sharp mind and some kind of confidence. Sadly Scarlett is afraid of many things - but most of all, it seems, to let go of the things she know and follow unknown paths. At the beginning of Caraval she meets the male lead character - Julian, a handsome a witty young man (exactly the sort of character I fall easily for), is another player in the game. He has some old secrets and bonds connected to Caraval, it's master and other players but I won't reveal those since they're only revealed at the end of the book.

Throughout the story the two of them develop some kind of romance, which was too fast for my liking. That might because of the fact that Scarlett hated Julian at the beginning mainly because he made out with her sister and because she doesn't seem to get along with his characteristics very well. All in all she had been suspicious when it cam to him. The love came all of a sudden while there were other and more important things to worry about - which I also won't talk about now. They both developed over the story - Scarlett grows more confident while Julian is able to show his kinder and softer side a bit more - but still I felt that there could be more. Like their development was suppressed and not allowed to fully grow.

The world of Caraval is often described as vivid, magical and unbelievable. It was, in fact, a wonderful places to escape to while reading. Still I thought there could be a little bit more. The places Garber describes are fantastical and reveal the mystery of Caraval bit by bit which hooked me and made me want to see more without forcing something new into it. So the world and character development are almost the same to me - nice and beautiful, but there is something missing. There could be just a little bit more to it without getting the feeling that it might be too much. Nevertheless I enjoyed the plotting of this story and the secrets that have been revealed at the end of the book - some of them I already guessed by that point but still there were some I weren't able to grasp before.

As an older and very protective sister myself - with a younger one who clearly knows no boundaries - I loved to read about the bond between Scarlett and Tella. I can never get enough of this pure kind of love and if it had been for me, there would have been more of this devotion. Overall it was a wonderful book that reminded me of The Night Circus in some ways but developed it's own story. Still I couldn't quite connect to the world in a manner I wished for. I felt more like an observer than a player in the game of Caraval. And - if it where me who would get the chance to participate - I would always choose to play instead of watching.
★ ★ ★ ★ ★
helder da costa
It's only January but I'm calling it now: this is the best book of 2017. It has everything you want in a fantasy novel: an enchanting setting, a swoonworthy romance, and a twisty plot full of surprises... plus it's a beautiful story about two sisters who will do anything for each other. Even my husband loved this book, and he is super picky about YA! Highly recommended!
★ ★ ★ ☆ ☆
laura b
Caraval was suggested to me because I enjoyed reading the Night Circus. Other than the fantastical setting and use of magic, I don't think Caraval is similar to the Night Circus at all. Caraval is a watered down YA version of the Magus by John Fowles, which is one of my favorite books, so I had high hopes for it. While I loved the concept and setting, I was disappointed with the characters and the ending. It seemed like the world had so much more potential than what we got. I still might check out the sequel, but I will set my expectations appropriately.
★ ★ ★ ☆ ☆
masyhur hilmy
There were a lot of good things in this book, but a lot of problems. There were good descriptions, although way too many centered around color. The idea was creative, but the rules of her world were confusing and inconsistent. The biggest problem I had with this book is the weak, stereotypical, boring main character. There was nothing to set her apart and no reason to believe the man who falls in love with her would. The problem with having a character arc that goes from weakness to strength is that the reader has to suffer an insipid character until she grows into something better.
★ ★ ★ ★ ★
celica jones
The buzz on "Caraval" has been building in the book community for what seems like ages. I've been hearing about this book for awhile now and I was so excited to finally be able to read it. Really all the hype you may have heard about "Caraval" is justified.

I absolutely loved it.For the past few days, this book has consumed me. Whenever I was reading it, I was totally in the story and when I wasn't reading it, I would think about it and trying to find a way and time to get back into the story. Really, I loved everything about this book. Scarlett is a fantastic main character and I really liked the strong bond that she had with her sister, Tella. I have two sisters of my own and I can understand the bond that even though your sister (or sisters) may drive you crazy, you would do anything for them.

The romance aspect was well done. I loved the slow burn of it-no insta-love here. And haters of love triangles should be very pleased with this book. The world that Caraval takes place in is so cool. Stephanie did a really great job in describing the world, the people, and the dresses of Caraval. I could easily picture everything in my head. I also loved the whole setting of Caraval as well. The game has twists and turns and it was fun trying to figure out with Scarlett what the heck was going on and what was going to happen. At the end, I wasn't sure how the story would continue but now I cannot wait until the second book comes out.

Stephanie Garber did a really great job writing this story. She made an instant fan out of me. According to the back of my copy, Twentieth Century Fox has already bought the rights to make Caraval into a film. Fingers crossed that it's as good as the book version. I cannot recommend this book enough. Hopefully you will love it as much I do
★ ★ ★ ★ ★
jen n
Scarlett has always dreamed of getting away from her abusive father and taking her sister Tella to Caraval- a magical performance where the guests are incorporated into everything that is happening. Just before Scarlett is supposed go through with an arranged marriage to a person she has never met, the magical tickets arrive inviting her and her sister to Caraval. A mysterious sailor helps get them to their destination, but as soon as they arrive the two sisters are split up. Not long after, Scarlett starts to figure out the nature of this year's mystery game: her sister has been kidnapped and whoever finds her is the winner. With repeated reminders that everything she is about to experience is a performance, Scarlett embarks on a journey into a world more real than anything she has ever experienced before.

This whole novel is magically beautiful, and there were moments that I was so wrapped up in the story that everyone and everything around me faded away. Chapter twenty of this book is one of the most breathtakingly striking moments I can ever remember reading through. The rules of Caraval are never fully laid out to the reader as they follow Scarlett's journey, so I was constantly in the dark as to what would happen next. The participants are told not to believe everything in the game and to remember that they may be deceived at any moment, so I was forced to second guess my interpretation of everything that happened. The twist and turns kept coming, and just when I thought I had everything straight, it would all change again.

This book is one of a kind and I would recommend it to anyone and everyone. Reading Caraval made me feel real emotions and I even had goose bumps towards the end. The use of color throughout the novel brought the vivid magic off of the pages and projected itself into my imagination. While everything unfolding is aesthetically pleasing, there is also a dark undertone to the story that keeps the reader on edge. There is magic, romance, adventure, suspense, and fully developed writing that pulls you deeply into the story. I am beyond excited for the next book in this series (the novel was left on a cliffhanger of sorts)!
★ ★ ★ ★ ★
ishmit
Oh my goodness this book. I will (shamefully) admit that this book didn't really interest me at first, and that I had no intent to pick it up and read it. BUT then I received it as one of my owlcrate books and I'm so happy that I did because this book is amazing. Full of magic, and mystery, I literally could not put this book down. It reminded me a bit of alice in wonderland in terms of the strange and amazing magic. There were some aspects that were a little predictable but overall the story had me second guessing myself and 100% invested in Scarlett, in Julian, and the mysterious Master Legend. 100% recommend.
★ ★ ★ ☆ ☆
jonathan schuster
Wonderful writing with a wonderful setting that I wanted to see so much more of, but the main character's "struggle" felt like a waste of time, was hard to relate to or care about, and by the end, everything wraps up far too nicely and easily. It was not the ending this book should have had to fit the themes it tried to set up in the beginning. The plot never went deep enough, and there was so much wasted potential. After the ending, this book would have been a two star read for me, but I loved it so much that for the first half, it was going to be four star, so I figure three stars is a good middle ground.
★ ★ ★ ★ ★
luisa pak cuevas
All I knew about Caraval going in was the ALMIGHTY buzz, the beautiful cover, and the phrase "Remember, it's only a game..." OK, I knew there was going to be a girl named Scarlett, magic, intrigue, and a travelling event-performance-magic-carnival-something. What I didn't know to expect was the beautiful writing, lush imagery, and downright scariness of certain characters. My heart was racing from the very beginning; and I'm deliberately trying to keep this vague because I think you should enter Caraval at your peril, you should enter Caraval unknowingly, you should enter Caraval just as I did. And let it transform you. A well-deserved NYT bestseller.
★ ★ ★ ★ ☆
pantle
It didn't take long or far into the book before I was addicted. I needed to finish it right away, and I did. It took me less than a day to read this and that's with two tiny children running around. So yes, I was enthralled and it was enjoyable, however, parts of the ending absolutely infuriate me. So as not to spoil it for you I won't give any details , however , let's just say I would be way too embarrassed and humiliated if I were Scarlett.
★ ★ ★ ★ ☆
cynthia levinson
This is definitely a step outside my typical genres but this young adult fantasy fiction had an ere of mystery. It was a bit slow to start or slow for me to get invested, but when the layers of trauma and deceit continued to build, I was hooked. This story oozes intrigue, love, heartbreak, drama and a bit of magic. This would be a dream to see on screen and already looking forward to reading the sequel. I'm so glad I gave it a chance because I too, had a fantastical magical journey en route to and in Caraval!
★ ★ ★ ★ ★
jennifer onofre
I purchased this book mainly because the cover grabbed my attention. I ended up loving it. I regretted every time I had to put it down to deal with real life in the two days it took to read it. If you like the magic and opulence of The Night Circus then you will love Caraval. This debut novel has put this author in my auto-buy list.
★ ★ ★ ★ ★
katherine wood
This book was amazing!! It truly captured my heart and I was completely entranced by every word!

My favorite part was the relationship between Scarlett and Tella. It's rare to read a book with sisters as close as these two and I found it refreshing to have a story centered around family instead of romance. Don't get me wrong there's a romance, but it takes a backseat to these two amazing characters.

I also loved the world building. Garber managed to make a very complicated world simple for her readers and it was amazing and beautiful. I loved how intricate it was and OMG the twists! If you think you know how this is going to go you are so very very wrong.

Great book with amazing characters and a storyline that is just brilliant! Loved it to pieces!
★ ★ ☆ ☆ ☆
myrien
I'm an avid reader, and when I picked this up, I couldn't wait to start. There was such a big hype and great reviews, that I expected to love this book but I'm thoroughly let down. Yes this book has colorful, lovely language in some parts. But the characters are boring and the plot is not at all as I imagined. It lacks a true sense of adventure. I don't even want to finish it (which is rare for me). Definitely not buying the next one.
★ ★ ★ ★ ☆
deniz moral gil
So interesting! This book reeled me in with its beautiful writing, simmering romance, and dark world of Caraval. I loved Scarlett's arc and how she comes to find strength in herself. It was one of those arcs I didn't even really realize was happening until it had happened. In that way and others, the story is perfectly plotted. It has to be for the amount of twists and surprises hidden between the pages. I love when a story catches you off-guard, and I definitely could not predict all the curves of CARAVAL.

ps This book is a fantastical version of The Even Stevens Movie, I kid you not. You'll love it
★ ★ ★ ★ ☆
charles benoit
Scarlett and her sister live with their father, a brutal and controlling man who has killed when people did not do just as he desired. Scarlett has spent her life dreaming of Caraval – a magical performance that only happens once a year, and the participants are the audience. She wants safety for her and her sister - and her only hope is the magic of the leader, Legend.

The setting was interesting, as so much of it revolved around secret tunnels and magical items.The descriptions are colorful and lively, and really manage to bring the place to life.

The characters were interesting. Scarlett was decent, though a bit annoying in her continual fear of breaking out of her box. Tella didn't feature as much in this book as I would have thought. Legend, who I would have thought would be a bigger presence in the book, was notable for his mysterious absence. Regardless, the characters were pretty well drawn out, and were certainly human in their motivations.

This definitely has a romance, though I shan't give away who romances whom within the story. Overall, I enjoyed the story and would certainly want to finish the duology with the second book. While there was definite closure to this part of the story, there is *also* a cliffhanger that yearns to be solved.
★ ★ ★ ★ ☆
maeve ann mak
Finally a YA novel without love triangle!

Caraval is not considered a very magical story to me, yet the game itself is what excites and impresses me.

The story started pretty normal, a pair of sisters with a horrible father. Both of them want to escape from their father's cruelness and evil then in the end they take a chance at the Caraval hoping to win a magical wish.

The pace of the story is not fast considered it has to cover the event happened at the Caraval for five nights. However, the plot gets intense where it should be and there are a lot of great twists in between that struck me like lightning.

There are not much magical moments in the game but I adored the magical shifting dress/gown that Scarlett is wearing in the game. It transforms into different colors, designs and even fabric depending on occasions, time and her mood. How I wish I could have one of it so I could save the money for more books!

The ending has more unexpected turn of events but sadly the impact wasn't as great as I expected. Anyway, I never regret of reading this!
★ ★ ★ ★ ☆
chrisvigilante
I was sent a copy of "Caraval" by Hachette UK. And this review consists of my honest thoughts on the book.
First off this book was actually a lot better than I thought it would be. It was one of my most anticipated 2017 releases and it was really hyped, so I kind of lowered my expectations for this one. It managed to really impress me and left me needing the second book because the ending was such a great cliffhanger, if you can call it that.
"Whatever you've heard about Caraval, it doesn't compare to the reality. It's more than just a game or performance. It's the closest you'll ever find yourself magic in this world."
Scarlett as a main character was actually annoying. I felt like she whined too much and spent too much time analyzing everything. She did start to make more daring decisions in the end, but it was still rather late in the book. I think her love for her sister Donatella was really warming and well written.
Julian was a great character as well. I really liked how I could never be too sure of his motives while reading. The book itself actually doesn't have that much of a character development happening in it, but it didn't really bother me about this book.
The book was also not really fancy with the world-building. It was quite casual, let's say, but I liked it still. I was really impressed with the book overall. It was not too hard to read and I guess I am so used to reading fantasy books that are really heavy on details, characters and everything that it was really liberating to read a book like "Caraval".
"Briefly, Scarlett let herself imagine what it would be like to go to Legend's private isle, to play the game and win the wish. Freedom. Choices. Wonder. Magic."
I am really excited to see what happens in the second book and figure out more about the game master Legend. From what I gathered while reading "Caraval" , he is not the nicest fellow and I love a good villain with no redeeming qualities. And in light of that I seriously hope that Legend will not be made into a character who is actually good deep down and falls in love with Donatella.
"Some would probably call him a villain. Others would say his magic makes him closer to a god."
Caraval itself is said to be a game, but to be honest there was really nothing game-like about it. It seemed more of like an alternate reality where people just had to find someone. From the way it was written it seemed as if Scarlett and Julian were the only ones searching. I wish there would have been more competition and conflicts with the other players.
The romance in this book was fortunately not instant, but I still feel like it was a little bit too fast. Maybe it would have been better to drag it out a little and make things more serious in the second book.
"She imagined loving him would feel like falling in love with darkness, frightening and consuming yet utterly beautiful when the stars came out."
It was a really good book, it lacked a few things, but I did like it and cannot wait to read the sequel.
★ ★ ★ ★ ★
megan pennefather
I read a lot of books. A LOT of books. And honestly, I thought Caraval would be some YA fodder. Junk food for my mind. But it was so unique. It's hard to compare this book to anything else, because the story is genuinely unique. It has strong 3-D characters and twists and turns that makes you never sure what is real and what's a trick. It's not even about figuring out the plot. It's about being unsure which characters to trust and which characters are going to make it out alive. Can't wait for the sequel.
★ ★ ★ ★ ★
gioconda
I had heard about Caraval for a while but never cared to read it, at least not as much as other things in my list. The main reason was the length, only 186 pages according to the store. I was wondering how someone could create a full story in such few words.
And now I know how. No word is wasted.
This book is written so well that it transports you to Caraval. And the story in wonderful. It left me wanting more, and not just because of the length. I want another book by Ms. Garber!
★ ★ ★ ★ ☆
becky terrell
While I admit, the middle part of the book almost lost me, the beginning mystery and the ending's thrill kept me going until that last page! The prose was wonderful, the story most intriguing, and the characters were all right. Not as fleshed out as some may wish, but for a book that takes place over less than a weeks worth of time, it's understandable. I'm a little disappointed that this won't be a stand alone book. This doesn't seem like the kind of book that will make a good series, it feels forced and makes me skeptical.
★ ★ ★ ★ ☆
davis
It was so easy to get swept up in the magic of Caraval! This book definitely lived up to the hype, and I loved every minute of it. It was such a beautiful and exciting journey, and I can't wait to revisit this world in the sequel. I felt that a few of the characters were underdeveloped (specifically their dad), but it didn't detract from the overall story. I feel like now that she has her first published book under her belt, Garber's stories will just continue to become more enchanting and intriguing.
★ ★ ★ ★ ☆
julie mcelhaney
Caravel by Stephanie Garber

Escape into the game. A slightly mad world. A slightly terrifying premise of magical situations.
Two sisters run away from their brute of a father to the Caravel. The promise of a wish granted draws them into the game. Will it destroy them in the end?

A fantasy with an abundance of color. Entertaining and engrossing. Probably young adult more for the rather innocent mindset of the heroine. Lots of intrigue and misdirection.
I enjoyed this mystery fantasy.

I received a copy of this book at BEA.
★ ★ ★ ★ ☆
manmeet singh
When I first picked this book up, I had low expectations. I had not heard much buzz about the book. Yet the synopsis centering around a carnival and a bond between sisters drew me in. And I did not regret it.
I flew through "Caraval" in less than a week (a true feat when you are a college student)! The fast-paced plot and fun romance made for a sweeping adventure, with a spoonful of mysterious intrigue. While I'll admit that it was somewhat predictable, and the romance was nothing I had not read before, I still thoroughly enjoyed this book and would recommended to any fantasy & adventure fans.
The spin-off sequel is coming soon so I would encourage you to get your hands on this one now in preparation! Enjoy! And remember, it's only a game...
★ ★ ☆ ☆ ☆
lusine
Caraval is one of those books where the premise is so much more interesting than the execution. In fact, I can't help but feel that this would make a much better movie (obviously, if done correctly), because then it wouldn't feature all these nonsensical words and phrases that are so out of place.

The writing style is rather juvenile, and I don't mean Young Adult; it's more along the lines of Middle Grade in its simplicity, but with the added agitation of YA/Adult situations. I like poetic descriptions when used properly or even when something unexpected is compared or contrasted to enhance the detail given, but here some of Garber's figurative language just ends up sounding absurd.

Purple prose, indeed—at times both literally and figuratively so. It wasn't that it was overly ornate or overly long and detailed, it was the way in which Garber chose to present the details ... everything is inexplicably told in colors, like her adjective list was misplaced and she accidentally picked up Bob Ross's list of paints to be used in an episode. Overly flowery—simply overly done.

"... a tingle of periwinkle curiosity prickled her senses."

"Three stories high, made of all glass to better display brightly lit gowns in every material and shade. The color of late-night laughter, early-morning sunshine, and waves crashing around ankles."

"Every touch created colors she had never seen. Colors as soft as velvet and as sharp as sparks that turned into stars."

"A slick mud-colored feeling coated Scarlett's insides ...."

What do these things even mean? What exactly is periwinkle curiosity meant to imply? This is overly effusive and filled with the story itself wanting to be more than it is.

As far as the characters, Scarlett hems and haws over everything. Every decision is weighed in the balance. Perhaps, as I understand it, it could be a construct of her upbringing, but mostly it just bores me because I'm told these things she's deliberating (but if Scarlett were to do this..., but if Tella were here..., but Scarlett didn't like this...) instead of being shown. This book is all tell and very little show, and in the most annoying way.

There was no way of knowing from the text alone that she had reached this conclusion. This was nearly as sudden an entry into this story as if it had been abruptly placed in the middle of another book, like a mislaid paragraph. Now, I fully admit that this suddenness in no way negated the fact that this book is utterly predictable in Scarlett's ultimate romantic interest, and that alone gave me all the clues I needed to know what her choice would be before she did.

I know Scarlett is supposed to seem oppressed and naïve, but with all these descriptions and the focus on every male's body she meets, she simply winds up sounding like an oversexed, flighty teenager, a walking and talking pro-sexism argument. Objectifying men is not nice either, and her observations sway beyond the normal ones and blur the lines of these men just being items she's seeing, noting their character traits based on the appearances of their bodies. She's so sexually repressed, it's exhausting and wholly unbelievable.

I'm on the fence here with this "Crimson" gag. On the one hand, I can name several books where the main, aloof guy produces a nickname for the girl which she initially hates but ultimately loves. Sometimes it works, but here it borders on the overused and unlikely. However, on the other hand, guys do tend to do this. In fact, I know from personal experience. We weren't the main characters in a work of fiction, nor was he a romantic interest of mine (nor I of his), but it stands to reason that it's a plausible notion. The problem with this name here in Caraval, is that is seems purposefully cute and clearly written by an author, not by the author's character. For the most part, this is one minor detail with which I really don't take issue, other than the fact that it's another block in the stacked tower of reasons why this book just didn't quite work.

I really grappled with this one, because the story was interesting enough to pull me along, but not so interesting that it prevented me scoffing at it while doing so. I have zero interest in continuing with this series unless some review of the sequel makes me think otherwise.
★ ★ ★ ☆ ☆
brent goheen
This book has a very intriguing storyline and a delightful-sounding premise--what's not to love about ultimatums, magic, and mysterious carnivals led by a man more phantom than flesh? The first half of the book is wonderful, with memorable language and excitement galore. Scarlett has real potential to grow as a character and with the introduction of characters like Dante and Jovan, I had high hopes for the story. But by the middle of the story there has been disappointingly little character development, and by the final quarter of the book, so many 'plot twists' had been stuffed into the story that I was seriously considering that the terrible "but it was all just a dream" cop-out to make an appearance; it seemed the only way to possibly explain all the things that Garber tried to insert last-minute. I would recommend this book for preteens who enjoy excessively girly characters or those who will dismiss the plot holes and confusion as part of Caraval's nature. While mildly entertaining, this is not a book that I would read again. I hope that the sequel is better, though I will be in no hurry to read it.
★ ★ ★ ★ ★
shobhit jain
This book is very entertaining to read! I love trying to figure out what will happen next as I am reading a story. The magical setting allows for just about anything to happen. There were so many twists and turns that I was always surprised by what came next. The main characters are great, but I also loved some of the minor characters that pop in and out of the story. Sometimes their appearances left me wanting to learn more about them. This was an interesting story that left me guessing until the very end....and then waiting for the sequel when it was finished.
★ ★ ☆ ☆ ☆
trent
I am perplexed as to how this book received so many outstanding reviews.

*spoilers*

So, the main character chastises her younger sister for falling in love in only a few days to fellow she hardly knows, but this is entirely hypocritical because she falls in love with a young man as well in just as little time and then still wants to be with him after learning that he has grossly lied to her throughout the entire novel. Very dumb.
★ ★ ★ ★ ★
leora
I couldn't put this book down. I loved the plot and the characters. I was a little skeptical at first just because the first few pages were a little slow but that was the only slow part of the entire story. Scarlett was lovable and likeable, while Donatella seemed obnoxious throughout the story. Julian seemed egotistical and uncaring in the beginning but softened throughout the story. The world of Caraval was wonderful and magical! The way it ended was spectacular and I look forward to more from Stephanie Garber.
★ ★ ☆ ☆ ☆
rathi
I guess I must be one of the only people who really did not care for this book. The whole story is supposed to built on the love that the two sisters share, but their relationship seemed very strained and awkward to me. The romantic aspect was interesting, until the final twist at the end, which made it seem cheap. I was also expecting a lot more world building. I might have liked it more if the hype machine hadn't given me such high expectations. Obviously, there are many people who really enjoyed the book so give it a shot, but adjust your expectations accordingly.
★ ★ ★ ☆ ☆
leska
With the next book in this series coming out this year I thought I should get my review up. I liked this book but I wasn't blown away by it. I found the whole thing just so-so. I thought that the sisters were good friends but I felt like they weren't truly having each other's back. The romance was just fair. I will be giving the next in the series a try but this one was just bleh.
★ ★ ★ ★ ★
sarsij nayanam
This is one of those books that has stayed with me long after I finished the last page. It Has a night circus vibe or it, but it involves young adult characters instead. That should not stop you from reading it if you don't normally read YA though, it is a great book full or romance and mystery that had me devouring it in one sitting. I cannot wait for the next book to come out!
★ ★ ★ ★ ★
sue johnston
This book was much more than I expected. I couldn't put it down and finished it within 24 hours, much to the neglect of my family. The imagery is amazing and as a thirty something adult, I truly appreciated my imagination being able to run wild. I would love to see this as a movie although, even with the advances in special effects, they could not do this book justice. I had no idea it was a 2-part series and can't wait to read the sequel.
★ ★ ★ ★ ☆
burcu ba datl
***Review posted on The Eater of Books! blog***

Caraval by Stephanie Garber
Book One of the Caraval series
Publisher: Flatiron Books
Publication Date: January 31, 2017
Rating: 4 stars
Source: ARC sent by the publisher

Summary (from Goodreads):

Welcome, welcome to Caraval―Stephanie Garber's sweeping tale of two sisters who escape their ruthless father when they enter the dangerous intrigue of a legendary game.

Scarlett has never left the tiny island where she and her beloved sister, Tella, live with their powerful, and cruel, father. Now Scarlett's father has arranged a marriage for her, and Scarlett thinks her dreams of seeing Caraval, the far-away, once-a-year performance where the audience participates in the show, are over.

But this year, Scarlett's long-dreamt of invitation finally arrives. With the help of a mysterious sailor, Tella whisks Scarlett away to the show. Only, as soon as they arrive, Tella is kidnapped by Caraval's mastermind organizer, Legend. It turns out that this season's Caraval revolves around Tella, and whoever finds her first is the winner.

Scarlett has been told that everything that happens during Caraval is only an elaborate performance. But she nevertheless becomes enmeshed in a game of love, heartbreak, and magic with the other players in the game. And whether Caraval is real or not, she must find Tella before the five nights of the game are over, a dangerous domino effect of consequences is set off, and her sister disappears forever.

What I Liked:

I admit - even though I'm reading this book more than a month ahead of the publication date, I was massively afraid of being let down by the hype. This book has an incredible amount of hype surrounding it, and it's scary when that is the case. I actually got a copy of the book months ago, for review, but I've been pushing it off because of, well, the hype. This book has gotten overwhelmingly positive reviews, and when that happens, I get scared.

Thankfully, I had nothing to be scared of. This book was nowhere near disappointing or over-hyped. For anyone in a similar situation as me (feeling discouraged because of the ridiculous amount of hype), know that the hype is one hundred percent worth it. This book deserves the insane marketing plan and campaign behind it, because it. Is. Amazing.

Scarlett and her younger sister Tella have lived their entire lives on the Conquered Isles, under their father's tyrannical keeping. Their father has arranged a secretive marriage for Scarlett, which is coming up soon. But something surprising happens - Scarlett is sent an invitation with three tickets to Caraval. Scarlett has written letters to Legend, the organizer of Caraval for years, and he has finally invited her, her sister, and a third guest. Getting off the island and to the island hosing Caraval is one obstacle; navigating Caraval is another. When Tella goes missing before Caraval even begins, Scarlett knows something else is afoot. She must play the game in hopes of finding her sister, who has been captured. The game is not as fantastical as one thinks - it is a game of life and death.

I can definitely see why people would compare this book to The Night Circus - a book I absolutely loved. Both have a magical, mesmerizing quality to them. But while The Night Circus was geared towards general fiction audiences, Caraval seems to be marketed as Young Adult (and rightfully so). Caraval, to me, was even more exciting and breathtaking, though I think the originality and the world-building of The Night Circus made it wholly unique. But the entrancing quality of Caraval made Caraval its own beast - and by beast, I mean sensation.

Scarlett is seventeen and only a year older than her troublesome, mischievous, impulsive sister. Scarlett is much more cautious and selfless. I adored Scarlett from the start; her devotion to her sister is inspiring and humbling. Throughout the entire book, Scarlett never stops looking for Tella. She never stops fighting and hoping.

That being said, I love seeing Scarlett grow, as the story progresses. She doesn't really realize just how strong she is, in the beginning of the story. Years of her father beating her and breaking her have made her very strong and capable. She seems docile and soft, but the game of Caraval really makes her spine and her nerve show. I wouldn't say that Scarlett is a sworld-wielding kickbutt warrior that we see so often in YA fantasy; but she is resilient and very intelligent, quietly strong with an iron core. She is vulnerable and yet so tough.

I love the bond between the sisters. A sister bond is something we see every now and then in YA books, but such a bond that dictates and dominates the story? Very rare. I really felt how much Scarlett loved her sister. Tella... well, we don't see a ton of Tella in the story. But Scarlett definitely loves Tella more than Tella loves Scarlett, and Scarlett is more ready to give up everything for Tella. Still, the bond between the girls is very strong. I love seeing this representation of sisterhood.

I hated how their father hurt them, and how his abuse shaped them and forced them to make difficult decisions. But the abuse made them stronger as human beings, and as sisters. This aspect of the book was heartbreaking, but it was uplifting to see Scarlett find her strength.

Julian is the third ticket-holder of the story, and in my book, a very important primary character. The story is told entirely from Scarlett's first-person POV, but I would argue to say that Julian is just as important as Scarlett. He comes across as a pirate and a scoundrel, being as charming and as flirtatious as he is. But we come to find out that he isn't a scoundrel - he's actually a kind and noble young man who really wants to help Scarlett. He is clever and wicked and full of secrets. I loved him from the start, though we meet him in a weird situation, at first. Don't read too much into that situation! You'll see what I mean, as you read on. It's not what you think!

As for the romance - I honestly didn't expect Scarlett and Julian to develop feelings for each other - not at first! I mean, after the second or third interaction between the pair, yes, but not after the initial interaction. Julian and Scarlett are such a good match; Julian pushes Scarlett, and he's a steady presence (though a wickedly charming one, at that). Scarlett worries a lot and Julian being there for her was so sweet (and hilarious sometimes). Their interactions were wonderful and heart-warming, and I honestly wish there were more. I loved watching them fall for each other, especially Scarlett. She tries to deny and push away those feelings, but they grow.

It's a slow-burn, swoony and seductive romance! And there is no love triangle. N o o o o love triangle. No insta-love either, for that matter. I love how the relationship develops! They begin to trust each other (though again, Julian is full of secrets), and then it's clear that they are falling for each other. While it was a slowly developing romance, it was so subtly swoony. And not an overwhelming romance in the story (for better or for worse).

Once the first fifty pages or so passed, I was utterly hooked. It's around the fifty-page mark or so that Julian and Scarlett enter Caraval, and that's where things get really interesting. I'm so pleased with how engrossing the story is! It gets twisted and surprising as the book goes on. Every time you think you have something figured out, the story goes in another direction, even if it's a slight change.

I feel like this goes without saying, but I was fascinated by the world of Caraval. Stephanie Garber really gets the world-building right, and complete. I never felt lost in the history of the game, or in the setting itself. I could lose myself in Caraval, that's for sure! It's a twisted place, and Garber crafts and structures it extremely well. Her writing is also very sweeping, in general!

The ending is definitely not the ending of a standalone! Not that this is a standalone - I believe there will be one sequel. (The original book deal is for a two-book series, but you never know.) While I like the ending (it's shocking, a tiny bit sad, but very satisfying), I'm excited to see where the story will go next. The ending isn't quite a cliffhanger, but it left me wanting. I need more!

What I Did Not Like:

Nothing specific I can think of! I hope the next book continues to follow Scarlett - though I have a feeling it will follow Tella as well. But I want more of Scarlett, Julian, and Scarlett & Julian (if you know what I mean)!

Would I Recommend It:

I hiiighly recommend this book! Yes, it's incredibly hyped and there are so many positive reviews and fangirling and squealing. But all of that is completely justified. I can definitely see the appeal, and the book appeals to me as well. This seductive debut is sure to bring you to the edge of your seat!

Rating:

4.5 stars. I'm a little undecided as to if I want to round up or down, so for now I'll round down. I'm not too nervous about book two - in fact I am extremely excited and slightly bummed that it's going to be a loooong time before I can get my hands on book two. But that will give me plenty of time to reread Caraval and push it on others! Let the world of Caraval sweep you away!
★ ★ ★ ★ ★
ika febri istorina
Everything from the world-building to the stakes for the characters in this book made it one thrilling magical ride! I enjoyed the characters, and the way they grew throughout the story won my heart over. Also, the mystery in the plot kept me reading well into the night. It felt like a dark fairytale, and the description in this book was absolutely delicious. I can't wait to dive into the sequel Legendary!
★ ★ ★ ★ ☆
kate lattey
This story kind of reminded me of Charlie and the Chocolate Factory. Not in a cheap knock off way. It was a world of magic and seems so majestic and mysterious then you get inside and it's all those things but very dark as well. It was a great spin of magic, love, despair, and trying to figure out what is real and what is just part of the game. Very good book. I'm adding this author to my follow list so I can keep an eye out for her other books.
★ ★ ★ ★ ☆
liz freirich
This was a well-written, believable fantasy novel with an intriguing and unique setting and realistic characters. My only negative comment is that I often felt like the main character's motivations and thought processes didn't make sense or feel believable. It pulled me out of the story too often to let me completely fall into the book like I always want to in fantasy novels. But I'm an adult and an English teacher, so I'm more picky than most.
★ ★ ★ ★ ★
ertu rul uysal
From the very beginning, I was completely pulled into Scarlett's life. This world was quirky, and strange, and felt a bit like a circus and Wonderland only better with its mystery, lies, danger, romance and how all those things are woven together to make something completely impossible, yet completely believable in such a strange and magical way.

The ARC of Caraval by Stephanie Garber was kindly provided to me by the publisher through NetGalley for review. The opinions are my own.
★ ★ ★ ★ ☆
angelica
Caraval is a wonderful debut that while within the trappings of a YA story, it has a wonderful mix of magic, a bit of magic and some romance which is necessary within a YA story. Stephanie Garber has to be lauded for writing this novel and maybe pilloried for writing a massive cliffhanger at the end. Overall I enjoyed it and will be checking out the sequel.