Queen of Shadows (Throne of Glass)
By Sarah J. Maas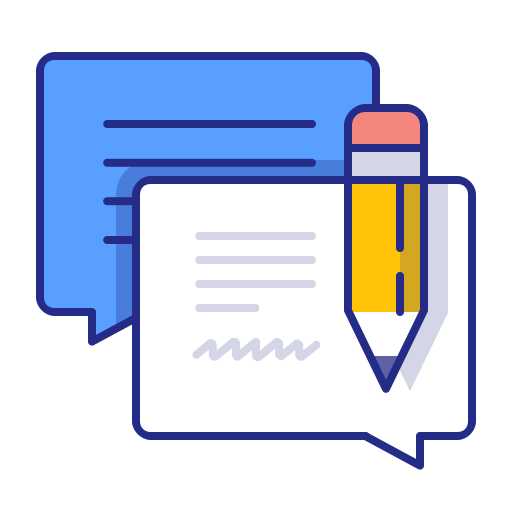 Total feedbacks: 31
★

★

★

★

★

★

★

★

★

☆

★

★

★

☆

☆

★

★

☆

☆

☆

★

☆

☆

☆

☆

Looking for Queen of Shadows (Throne of Glass) in
PDF
? Check out Scribid.com

Audiobook
Check out Audiobooks.com
★ ★ ★ ★ ★
sarah erdreich
Sarah j. Maas does it again in this stunning sequel. I love love love the throne of glass series and can't wait for the next one please please don't let it be to long! Excellent read and great job Sarah!
★ ★ ★ ★ ★
bill damon
Alright so:
Apparently in this book, there's a good sense of humor flying about (I was grinning half the time). So pretty much what they do in this book is Aelin finding Aedion, making friends with an old enemy, killing off people, Rowan coming along to join them in that, Manon making friends with human, Kaltain shows up working for Perrington and actually becomes a hero (I know right!?), and finally, the poor cinnamon roll Dorian is gets rescue attempts. (Phew, long sentence. Worth it.) The clock tower devil-things also start appearing in the sewers, and there's a ton of those black-ringed guards strolling around everywhere. JUST a little clue: Magic.

**update** Now i'm actually wondering if the king told the truth about himself to Dorian and Aelin

PS: TO BE HONEST: the book is no fun until Rowan comes along (about a third of the way into the book).
★ ★ ★ ☆ ☆
caroline elwell
This book was not the greatest. It dragged way to much and I didn't like all of the different points of view. Manon didn't develop that much as character and didn't need as many chapters of the book that she got. So really, this book needed some work and probably should've been cut in half.
★ ★ ★ ★ ☆
clay swartz
Wow. This book left me satisfied and longing for more. need to reread the book again. Before the book came out I created a list of everything I wanted to happen, or expected to happen, in book 4. After I wrote the list down I crossed off some items on the list with the knowledge that there was another book or two after book 4. Everything on my first list happened in the book. Everything. Then Maas set the readers up with more to come with a huge twist. A twist I did not see coming and will have to look at the other books again to see the twisted web that led up to the game changer. Blew my mind.
★ ★ ★ ★ ★
jarret
This book was simply amazing. Throne of Glass was excellent, but this was just amazing. I would definitely recommend this book to anyone! It has just about everything you could want in a book, romance, magic, action. I cannot wait for the next books in the series. Definitely on my list of favorite books.
★ ★ ★ ★ ★
l c scott
OMG!!!!! Just finished and OMG am I blown away!!! The lengths that the king of evil will go to get what he wants is horrifying to me! I felt so bad for the Prince, I wanted them all to get away safely so that they could beat that bastard into hell where he belongs! I cried for Keelie, I love Dragons! I'm also very relieved that Chaol saved Fleetfoot! I'm a Dog Mom so she's kinda special to me! I can't wait to start reading Queen of Shadows!!!! Who would I recommend this book and series to??? EVERYONE!!!! Sarah, you're One Hellava Writer!!!!!!! Love your books!!!! I'm 47 on the outside but I'm a young badass bitch assassin on the inside who wishes that there was still magic in this world (and that I could use it! I would save a lot of animals from cruelty and abandonment!!!)
★ ★ ★ ★ ★
loretta davis
The Throne of Glass series is a fantastic read. Crown of Midnight is great for many reasons including something big that moves the characters into the following books. I definitely recommend reading this!
★ ★ ★ ★ ★
sherry picotte
This was everything I needed and so much more!!! It delivered and was written so beautifully. I have read all the books in this series and the number one thing I liked and found totally different from the others is it started out in a sprint! With the other books, for me it took a while to get anywhere or to where the other one had left off. This one opened up and got me right where I wanted to be! I didn't have to wait 20 chapters for the things I wanted so desperately to know.(except for maybe one thing ;) . I love the character building and the way each Character came into their own and found themselves .Oh the feels!! I cried, I screamed, I fought and declared right along with each one. ❤️ kudos Sarah !!!!
★ ★ ★ ★ ★
leisa
This was one of the best books I've ever read and I've read a lot of books. I recommend this book to anyone who enjoy's a ton of action, a boatload of adventure and suspense. Don't miss the chance to read this book.
★ ★ ★ ★ ★
jennifer mishloney
Most of the time with sequels I always think that they don't live up to the first book. This one was completely different. Romance, action, betrayal, loss, and new surprises around every corner. If you're into series with these types of qualities, read the first one (not so much betrayal and loss). Highly recommend this series! Can't wait for the next one!
★ ★ ★ ★ ★
semi
I love this series. These books are very well written. I appreciate all of the twists and turns that the story line has taken so far. I am always interested to find out what our heroine will encounter next.
★ ★ ★ ★ ★
gina house
I love this series!!! I have read all 4 Books and i JUST WANT TO KEEP ON READING! I like how this book focuses on many different point of views and gives you a glimpse of every characters feelings and thoughts. I read this book soo quickly that I didn't even know how the author would be able to tie up everything in the end. But in the end almost everything is tied up except for some parts that would be great for the FIFTH BOOK! <3 While reading this novel, I was starting to feel as if Chaol wasn't the "right" guy for Aelin and that both of them felt that their love/ past love could not be remanded. Although they did stay as friends and comrades. Since the start of this novel, Aelin was missing Rowan so much that it was obvious that she had feelings for him, even though in the third book it wasn't obvious. But we came to realize that Rowan has come to love Aelin so much that although both of them had some "bad" experiences with love, they both were able to come to loving and healing each other. Both of them were meant to be together but the only things is that Rowan is immortal and Aelin is not. I have a feeling that it will become a problem latter on in the fifth book but I'll expect them to be able to get things through. The most lovable thing about this series is that all the characters are really real. Especially the fact that Aelin was able to lose a love and be able to find back another love. In real life, it is hard to stay with only one person without realizing that he/she was just not right for him/her. I just love this series can't wait for the next book (next year :( )
★ ★ ★ ★ ★
chris stanford
Sarah J. Maas has done it again! I just finished reading throne of glass this morning and had to buy this one right away and now that I finished this one I need to get the third! This is a fantastic series. Couldn't put it down!
★ ★ ★ ★ ★
nour a rahman
This is my first review ever and I am not going to pretend to be some type of book critic/reviewer but simply a girl who loves to read. This book was amazing. Had everything you need in it, suspense, love, magic, action, mystery and at one point I was a little scared too. If you are a fan of the first book than this will soon be a #1.
★ ★ ★ ★ ★
laura thompson
She definitely did not disappoint in this third book it is worth every penny. You will not regret it, I loved the first books and they just keep getting better. Now I'm sad I have to wait for the next book
★ ★ ★ ★ ★
imelda
I loved this book. And the whole series! Calaena is an amazing, strong female character, and this book was an amazing addition to the other two books in the series. I can't wait for the next one to come out.
★ ★ ★ ★ ★
werner
I was excited about this sequel, but disappointed at first because it was really slow. About a third into the book it picked up and didn't stop. This was a great second book in that it resolved many lingering issues from the first but created new tension and excitement for the next one without an infuriating cliffhanger.
★ ★ ★ ★ ★
hayley
This book was a crazy adventure, a real emotional roller coaster. I found myself going from loving the characters to wanting to scream at them. It was exciting, frustrating but mostly it was wonderful. I loved the character growth in this book. No one was perfect, each character had their flaws and challenges and it was so fun to see them try and figure things out. I had already loved this characters but this book made me love them even more... especially Manon.

I have been really enjoying this series and this book did not let me down.
★ ★ ★ ★ ★
sarita
This book was an amazing addition to the others. There was enough action to keep the reader gripped and turning pages. New characters were created and very well developed. Others were expanded upon.

I don't know if this was a finality to the series but if it was it is a good ending. One that can be expanded upon or left as is.

The story does not revolve around romance or love triangles which I loved. There was JUST enough to satisfy a romantic.
★ ★ ★ ★ ★
shubhendu
Amazing novel. It continues the story of Aelin and Rowan and Dorian and Choal. There is also the side story of Mabon and Abraxos and the thirteen. The action and suspense culminates beautifully in an awesome confrontation with the king.
★ ★ ★ ☆ ☆
thando m
I am not sure how I feel about the series so far and whether or not I will continue to read it. The concept is good but I think it could have been written better. I feel like I am reading about 2 different Celeana's. One is supposed to be an assassin and the other is a silly girl who likes candy and silly dresses. She isn't a very likable character. Also, i don't like how her true identity is revealed at the end and the reader has no idea whether or not Celeana actually knows who she is and the reader has just been in the dark the whole time, or if she doesn't actually know her true identity. I feel like the author didn't have a fully developed character in mind when she started writing and just sort of changed things as she went along.
★ ★ ★ ★ ★
jeff harper
I am continually impressed by the quality of books that Sarah crafts. I feel as though I can see, smell, and experience every detail in this book and it had me on the edge of my seat! There were so many layers of emotion in this book and the details for the different character showed a lot of complex world building. I could see this the author creating more books within the same world but with different story lines! I hope that the next comes out very soon!
★ ★ ★ ★ ★
yolanda williams
Wow!!!! This book was the best in the series so far!!!! I was very impressed with the development of the characters. I cannot wait for the next book to come out. I wish that I did not have to wait till next fall.
★ ★ ★ ★ ★
emilycope
My daughter got me to read this series. I read all the books in 4 days which gave me a massive headache, but worth it. This latest book didn't disappoint. I love how all the characters have evolved except for Chaol. I think there is something better for him in the coming books. Can't wait to see what happens to Evangeline and Elide, as well as Manon and Dorian. Another successful book. Looking forward to the next one.
★ ★ ★ ★ ★
sarah flynn
I love this series and how the characters keep changing and growing. Coming to terms with themselves and their friends. I liked Chaol but I never thought they would end up together. Book 3 pretty much made her connection with Rowan stronger. They were bonded and unlike Chaol he accepted all of her. Waiting for the next 2 books is going to kill me...I also love me some Manon....maybe a little of Manon and Dorian ...hmmmm
★ ★ ★ ★ ☆
shivam singh sengar
Full review can be found @ http://www.clockworkorigin.com/2015/10/review-queen-of-shadows.html

Queen of Shadows is the fourth and amazing installment of the Throne of Glass series and, it seems, the last until a very long wait for the next. *sigh*

This was a really good and engaging read with enough action to keep the pace running, but I feel as if it was missing the "spark" that made me love the novellas and the first three books. That does not mean that this book was in anyway bad, just lacked that thrill. I loved where the story went, how Mannon's story entwined with Aelin's and... (more via website)
★ ★ ★ ★ ★
joanna michailides
This book was beautiful. I'd heard both amazing reviews and awful ones, so I was a little terrified going in. I was not disappointed. Heir of Fire was a book about hitting your bottom and overcoming yourself. There was so much growth for Aelin. Queen of Shadows took that growth and spread it to all of the characters. Every single character in this book grew into who they were meant to be.

Aedion started out so hell-bent on finding Aelin and was hot tempered and unrestrained. (Much like Celaena). He grows into someone respectful of others around him and realizes he's not the only one in her life who can protect her. Not to mention she can protect herself.

Chaol, Chaol, Chaol. My sweet stars. I loved Chaol and rooted for him so hard. I know one of the main problems people have with this book is that they feel his character was disrespected. (Another reason I was scared going in). And at first, the reunion between him and Aelin made me want to curl up in a corner and cry. They were SO horrible to each other. But that's a normal human reaction. They were both still so angry about everything going on around them, they didn't have anyone else to blame but themselves.

Rowan? I was not okay with this romance budding between them. I started out like this:

nopenopenopenopenope.

But the longer I read, the more I realized I needed this to happen. I was Team Chaoleana from the start. But I now know that it was not meant to be.

Team Chaol/Nesryn. Nesaol? Chaoryn? Idk…

MANON. Dear heavens I have grown to love her. Not only is her appearance terrifying, but she's one of the most ruthless, cold, and calculated people I've ever come across in a book. And not only that, we get to see her, albeit VERY slowly, get a heart.

Anyone else here rooting for a Manon/Dorian team up?? Yissss.

Freakin' Dorian, man! I don't have any words for Dorian right now. None. Well, here's some. I heart Dorian. That's all I've got.

Queen of Shadows feels so much more mature than the previous books, and I'm sure that was Sarah's whole goal. Her writing has some technical issues, (she definitely favors some words/expressions), but the story is so dang solid and amazing, it's easy to overlook it. I tried stretching this book out as long as I could, but that ended up only being a week and a half. How many days until the next book?
★ ★ ★ ★ ★
mehdi soltani
This is my favorite book in this series. It's full of amazing character growth (even from Chaol, the only character in the book I actually hate other than Arobynn) and plot twists and wonderful friendships. Sarah weaves this tale so perfectly. Her writing has never been better, and I was pained that I had to put it down to go to work. Aelin is NOT "out of character" (as some people have said - absolutely ridiculous!). She has grown so wonderfully throughout the series. And her relationship with Rowan makes me so giddy. She deserves more than any character in the series to be happy, and Rowan obviously does that for her. Their relationship is not and has never been "abusive" (ridiculous), and it matures and grows and gods above there are some really tense scenes between the two of them in QoS! It's glorious! We see old characters again (one whom I hated, but now love almost as much as Aelin herself!!), and meet a few new ones who are pretty damn awesome as well.

If you're on the fence about reading this because of the negative reviews floating around out there, ignore them. READ THIS BOOK! It's a wild, fun, beautiful journey with all of your favorites (plus some), and I promise you won't be disappointed.
★ ★ ★ ★ ★
nando
AAAAAAAAAAAAAAAAAAAAAAAAAAMMMMMMMMMMMMMMMMMAAAAAAAAAAAAAAAAAAAAAAAAAAAAAAAAAAAAZZZZZZZZZZZZZZZZZZZZZZZZZZZZZZZZZZZZIIIIIIIIIIIIIIIIIIIIIIIIIIIIIIIIIIIIIIIIIIIIIIIIING I LOVE THIS SERIES IT IS AMAZING PLS WHEN WILL THE FOURTH BOOK BE OUT I WANT TO READ THE BOOK NOWWWWWWWW!!!!!!!!!!!!!!!!!!!!!!!!!!!!!!!!!!!!!
★ ★ ★ ★ ★
fira
Great sequel to throne of glass. I thought it was going to be a letdown but its even awsomer than the 1st. Looking forward to book 3 out sep 11! Eeek!!! More amazing charecter development, great twist and awsome writing.
★ ★ ★ ★ ★
david webb
This book has so many twists, turns, ups, and downs it was very hard to put down. A few tears were also shed. I loved it and CANNOT wait for the next one! My suspicions were confirmed and I was also thoroughly surprised quite a few times.
Please Rate Queen of Shadows (Throne of Glass)