The teacher and student sex case that shocked the world
By Gregg Olsen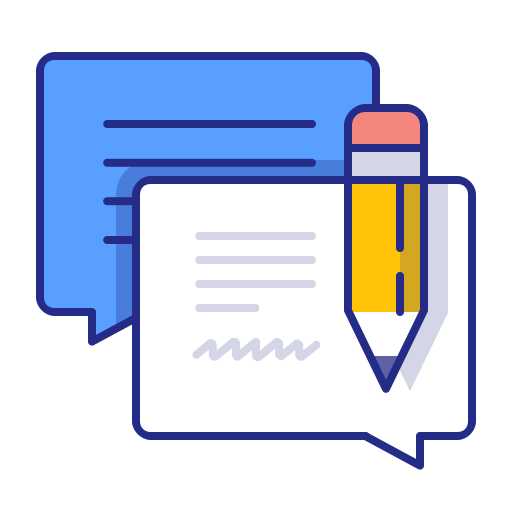 Total feedbacks: 73
★

★

★

★

★

★

★

★

★

☆

★

★

★

☆

☆

★

★

☆

☆

☆

★

☆

☆

☆

☆

Looking for The teacher and student sex case that shocked the world in
PDF
? Check out Scribid.com

Audiobook
Check out Audiobooks.com
★ ★ ★ ☆ ☆
a j jr
I am surprised by the reviews that mention this as a well-written book. It contains sufficient editorial errors (names spelled differently throughout the text, for example) to lose credibility in my eyes. It is also extremely verbose in ways that do not add to the imagery or story in any way. Makes me wonder if the author got paid by the word. That said, the book contains a great deal of information about the Mary Kay phenomenon and I feel as though I got what I wanted to get out of reading this book.
★ ★ ★ ★ ☆
meg perry
I liked the background info into Mary Kay's life before she met Villi. It was very well written and held my interest throughout the book. The storyline and characters were easy to follow. I give it 4 stars!
★ ★ ☆ ☆ ☆
kristie helms
I don't know which was worse: the behavior of the people depicted in this book, or the writing and lack of editing.

I have come to expect to find a few errors in Kindle editions, but the amount in this book was simply staggering. There were errors on every page; errors in grammar, spelling, syntax, italiics, punctuation. The sheer volume of them greatly interfered with the text's meaning. The writing is garbled and confusing.

If the author and publisher can't be bothered to proofread the text (and charge seven dollars for it) then why should anyone bother to read it?
★ ☆ ☆ ☆ ☆
lindsay antikainen
This book was not well written. The information jumped from topic to topic. What little information there was was repeated over and over. It seemed as if a newspaper article was stretched out to fill a book.
★ ★ ☆ ☆ ☆
amir kiani
I read this book to try and understand how a mother could put her 4 children aside to be with a 12 year old boy. I also found it interesting to learn about the family that she had and how she grew up. there were a lot of facts in the book that I found very boring, but I did continue reading it to the end. Very sad story .
★ ★ ★ ★ ★
kjones
Mary Kay, not as some whimpy poor thing but as the sane woman who took advantage of a prepubecent kid and ruined the lives of her own children to get her own needs met. Gregg told this story from all the angles and with the disspassion it deserved. Thank you Gregg!

Kari Butler
★ ★ ☆ ☆ ☆
sneha
I think this book could've been half the actual length and would've been fine. Too many names that jump around, making it impossible to remember who's who. Too many unimportant details. I'm 2/3 of the way through and I'm finding it very hard to focus until the end.
★ ★ ★ ☆ ☆
ajay gopinathan
Interesting story, well written about a messed up teacher in love so much with a student she broke the law twice.

Glad they are happily married now. Just wish she would have waited till he was of legal age and out of school.
★ ★ ★ ★ ☆
danielle lustgarten
I've followed this story since the beginning and have had many questions, like how could an adult to this. This gives some insight to the questions I was having. I would recommend this to anyone who has followed the story.
★ ★ ☆ ☆ ☆
sarahlouro
This book jumps all over the place and just too much information that I could care less about. If it were more concise, it would have been marginally entertaining, but I just found it too boring to even finish.
★ ★ ★ ★ ★
richa rogan
I hate soap operas. Always have, always will.

But I will admit, I really loved the parody "Mary Hartman, Mary Hartman" (MHMH) when I was a kid. Even though I didn't understand all of the inside jokes -- after all, I was only around 13 at the time, about the same age as Vili Fualaau when he was a father-in-waiting with his "mistress" Mary Kay Letourneau (MKL) -- I understood enough. I really laughed when a male lover that was having an affair in a hotel room with his mistress had one of his testicles shot off by her husband. And it was even funnier when a doctor was going to give that unfortunate character a testicle transplant. From a Great Dane! Now THAT'S crazy!

And there is an event in this soap-opera-in-a-binder that reminded me of that MHMH episode, although the television version was funny, while the real-life event is beyond cringe inducing. It is so cringe inducing that I will make you read about it since I'm not interested in even writing about it; I'll leave that up to the author Gregg Olsen. But what reminded me of MHMH while reading: it wasn't just the fact that this story is really just a long-winded soap opera. And it wasn't just the fact that I could hardly put down my iPad with its fine Kindle app while reading, as it sucked me in like Louise Lasser did at one time with a distressed American viewing public post-Watergate. But mostly, when I kept saying "Mary Kay Letourneau, Mary Kay Letourneau. . . " to myself, it reminded me of Mary Kay Place, who was on that very funny show. Hey, both of these gals were in soap operas too, although only one showed up in the credits at the time.

If you don't read this book, you won't really know this story. There are more sub-plots than could ever be cooked up by even the Alternate-Universe-Seeker Norman Lear, and that is saying something. There's a tragic pool incident early in MKL's life; there's MKL's senator father -- John Schmitz -- having a long-term affair, creating a couple of children out-of-wedlock himself (now THERE'S more than a coincidence going on here); there's Mr. Schmitz's mistress performing perhaps one of the most despicable acts in the entire book, alluded to above, which is a feat in itself; there's MKL being married to Steve Letourneau in (I believe) the same church that was featured in "The Exorcist" at Georgetown University (now THAT'S tempting fate); there's MKL having an "affair" with Vili (I will always use "affair" since I don't believe that a 30 year-old woman can have an "affair" with a 12-13 year-old boy); . . . . The list goes on and on and on. I could write more but I wouldn't want to spoil it for you. After all, if you know the full plot of a soap opera before it airs, it steals the show's thunder. And it steals the laughs. But when the Mary Kay Letourneau Story was being scripted by the writer known as The Universe, none of the characters realized that it was supposed to be a knee-slapper. Therefore, the "jokes" fell flat.

This is my second read from Mr. Olsen, as I previously read "Abandoned Prayers" (AP), another story that just doesn't seem possible. It is about a gay man who was Ahmish and a serial killer. No way! (OK, way!). At any rate, I didn't like that book much, not because of the subject matter, but rather because I found it just too hard to follow. In a review for AP, I complained that it should have a more linear narrative; the time-shifting and place-shifting really confused me. Here, Mr. Olsen uses a mostly linear narrative, which makes it much easier to follow. And to use an overused cliche that actually fits this time: this book truly IS a page turner; I could barely put it down. Err, or rather, put my iPad down.

The business side of this "affair" is probably the most eye-opening. Everyone is seeking money after the "affair" was revealed, including Vili. He was trying to play both sides. On one side, with police, he asserted that "Mary is the love of my life and didn't harm me." On the other, with lawyers and the school district, he cried, "Mary raped me, you didn't protect me, so you have to pay up!" If you are looking for one laugh out of this soap opera, I wrote a great one-liner in my head while reading: "Vili Fualaau wanted to have his Cake and eat it too." (Drum roll please. This one is pretty funny, if you know the story). Another, just a name that I came up for the teenager who didn't know if he was having fun or being raped: Vili I-Fooled-All-of-You. Yeah, a lame ad hominem. But if the shoe fits. . . .

I lived in Seattle from the mid-70s until 2010, so this show, err, story was certainly on my real-life record list. I also recently watched "Mugshots: Mary K. Letourneau and Vili Fuallauu," which I actually liked, even though I still found it "pathetic." But if you watch that episode, you'll probably want to read this book.

Today, you could order up those DVDs for all of the episodes of MHMH, pop in the disks, and laugh your tail off. Or you could order up "If Loving You is Wrong," sit on the couch with your Kindle, and shake your head in disbelief. They are both soap operas, so take your pick. Problem is, only one of them is funny. And surprisingly, only MHMH seems real.
★ ★ ★ ☆ ☆
heather goldsmith
Mary Kay Letourneau, cheerleader perky mother of four and elementary school teacher couldn't keep her hands off of that Samoan 13-year-old, producing two children with him before he could even legally consent to sex.

This was one of the first CourtTV trials I watched, and I was fascinated by it. I was angry with her for abusing her position and the trust of a young boy. And I was disgusted by the double-standard – if she had been a male teacher who impregnated a 13-year-old girl, that teacher would have done hard time. She basically got off with a slap on the wrist. Of course I watched the USA movie based on the book more than once – it's a compelling story. Sad and pathetic, but still compelling.

This book was interesting because the author presented in-depth interviews with key players, including Mary Kay Letourneau herself. It was interesting to learn what shaped her. I think she had a hard life behind the perfect exterior – doesn't make me like her any better, or feel sorry for her, but it may explain why she did what she did. It is odd to think that the children produced form this relationship are now adults.

I bought this in a three-books-for-the-price of one (99 cents) e-book compilation. It held my interest at the gym and made the time on the treadmill and recumbent bike pass quickly. I learned some things I didn't know about her and her family. I thought the author was even-handed in his discussion of the issues. I think Ann Rule might have done a much better job with the story, but this was passable "entertainment." I don't want to re-read it, but it was worth the 99-cent investment.
★ ★ ☆ ☆ ☆
brian daugherty
First, let us be clear, this is a book about a true crime. Mary Kay Letourneu is a convicted child molester and rapist, a female pedophile. She was a teacher, in a position of trust who preyed upon a child who had been her own student. If she were a man who had two children with her victim no one would be sympathetic and we would clearly see her as a villain.

But Mary Kay Letourneau is an attractive woman, wife and mother who was respected in her community. During the course of her crime she conceived and bore two children with her victim. She may have been dissatisfied or unhappy. She began an affair with one of her former students who happened to be 13 years old (barely a year older than her son, Steven).
She violated the trust between student and teacher, ignoring clear moral and ethical boundaries. Portrayed by the press and the author as a devoted wife, mother and teacher who lived a perfect life or as a very unhappy woman who tended to always put others before herself. She portrayed herself as prim and proper with a strong moral compass.

Then there is the victim, Vili Fualuaa. Seduced by his former teacher while young and vulnerable, by the age of 15 he was the father of two before he even had a driver's license. He may not see himself as a victim. He was young and impressionable when she preyed upon him. He may see himself as a successful alpha male who was sexually mature and successful. After all, he had a torrid affair at an age when most young people are simply curious and confused about sex. He has proven himself fertile. He has said repeatedly that he loves her.

Let us not forget her other victims. There is the husband and the community whose trust she violated. There are the six innocent children (four from the marriage, two from the crime) whose lives have been inexorably damaged and who may not have a mother in their lives.

Finally there is the author, Gregg Olsen. Whatever his reasons for writing this book, his "facts" don't gel with the thousands of interviews and articles at the time of the crime. In fact, several of the people he interviewed for this book have denounced his work as fiction and claim that he has outright lied about the material. I suspect he found Mary Kay Letourneu attractive and sympathetic and bent over backwards to be open to an alternative view of her crime.

The book does leave one pervasive question in my mind. Why is our society so sympathetic with female child molesters that they receive lower conviction rates and lighter sentences and even may be held as examples of true love? Perhaps this book will grant you insight or perspective.
★ ★ ★ ★ ☆
shweta
The book was well written and researched but I did not read the last few pages because I was sickened by the complete lack of understanding by this woman that she is a convicted pedophile and sex offender and saw nothing wrong in what she did. As a mother and former grade school teaching assistant, this whole story is horrid. However, I read it because I wanted to understand WHY it happened and was allowed to continue. I still don't understand the reasoning but I do have more facts now. The author tackled a tough case and did a good job with what he had to work with....
★ ★ ★ ☆ ☆
lianne
It must have been easy to gather the facts and details of both Mary and Steve's early lives. The first part of the book is well-organized and developed through these specifics. The reader is quickly involved, interested, fascinated....The middle of the book details some specifics about Mary's relationship with her student.... And sadly, the last third of the book is caught in the tangled web of conflict of interests of lawyers, friends, relatives, principals as they fall victim to their greed: How much can they get for an interview? A photograph? Perhaps a letter from Mary herself?
We know nothing really of the young boy Mary loved--so much that she lost a job she loved, her children, and her freedom because of it. Any reader would want to know what he is really like and whether he returns her great love for him. Yet we find that the author could not get an interview with him. And we therefore get only a surface image of who he is.
The author is a good writer, the story is fascinating, but the reader finishes the book knowing little more than what he originally gained from the newspapers and accounts of the time.
★ ★ ★ ★ ★
whitney watercutter
I don't know how much of this book is true, or if all the interview subjects told the truth, or how much of the book is based on speculation. But there's one thing I know for sure; the "love" angle can't be bona finde.

If anyone wants to claim that there was "love" in the relationship, then I'm comletely unconvinced. Villi was Letorneau's student, and he was 13 years old, so I don't see how a grown woman could "love" this boy. It's normal for an adult to be sxually attracted to younger boy or girl, but to act on that attraction is abnormal. The role of a teacher is that of a mentor and a guide, not someone you have sexual relations with. It's for this reason that a manager should never sleep with a subordinate, a doctor must never sleep with a patient, and a professional should never sleep with his/her clients. It blurs the boundaries and clouds his/her judgement.

I think Letorneau's husband was partly at fault as well as Mary Kay. There were many red flags that indicated the relationship was inappropriate. Why was she letting the boy smoke in the house? Why was she spending so much time alone with him? And when the police found the woman and the boy in the van one night, that should've been the final straw. If I were a cop, and I found a grown woman and an unrelated boy spending the evening in her van, I would say "why didn't you drive him home?"

All in all, there was no "love". If she truly loved this boy, she would've waited until he was 18 before sleeping with him. She caused a scandal that embarassed her family and humiliated her children. She damaged this boy's life, and left him and his mother to care for two little girls. She put this boy into the position of having to be a parent, at an age when his only responsibility should be doing his homework.
★ ★ ☆ ☆ ☆
julie goucher
This is definitely not Greg Olsen's best work. It reads as if he went around getting a lot of interviews and then threw them in in no particular order with no particular organization. The book is only loosely chronological, without a good chronological structure. Olson writes well and the many quotes (alleged quotes according to some) are interesting enough, but I was frustrated trying to understand the story in sequence. Frankly, it reads as if he published it when he did because he needed the money.
★ ★ ★ ★ ☆
lucas zuquim
Mark Twain once said, "Truth is stranger than fiction, but it is because Fiction is obliged to stick to possibilities; Truth isn't." Olsen's book lends strong support to this timeless statement.
This book lays out in sad and shocking detail how a grown woman with four kids badly in need of support sexually entices, entangles, and manipulates an unremarkable boy who is not much older than her oldest son. Much has been made of this high shock-value, fit-for-the-tabloids case, but when all is said and done, we are left with a miserable, pathetic wretch of a woman who manages to ruin not only her own life, but also those closest to her.
At first glance, this book is a fluff read and a classic example of tabloid journalism. However, those of us who can put our outrage, disgust and contempt aside will find that the book presents us with a very interesting criminal psychological profile. It is most likely the best representation of how a disturbed mind can distort reality to his or her unconscious, selfish and depraved desires- and how public opinion can further add to such delusions. Olsen's thinly veiled attempt to portray Ms. Letourneau as 'a victim of circumstance' falls flat once the various sordid details of the book are clearly laid out.
The book gives good background information on Mary, Vili, her youthful, juvenille victim/lover, and other major and minor players. Olsen presents a cohesive story in the beginning, but the yarn slowly devolves into anecdotal hearsay towards the middle. Early on in the book, we learn of Mary's wrongfully and inappropriately ascribed involvement in the drowning death of her younger brother when she was a child, her ultra-conservative, philandering, Republican father, and her hasty, forced marriage due to an unplanned pregnancy to her hardworking but philandering husband. One the one hand, all of these things are thrown out as excuses for her pathological behavior; however, the net result of this and other background information on Mary only served to demonstrate that she spent a little more than three decades preparing to become the reproachable and pathetic person she is today. Much of what we learn in the book comes from friends, associates, and co-workers of Mary- almost all of them are uncommonly and overwhelmingly sympathetic to her plight.
What was truly scary about this tale was that folks close to and acquainted with her knew that something was amiss, yet did not come forward. Starting from the middle of the book, folks go from not knowing or suspecting anything to ultimately knowing all along- and offering various sordid recollections. Those involved with Mary who were truly appalled and outraged by her behavior, however central or tangential they were, were a conspicuous minority.
Although the incorrigible anti-heroine of this book is described as a 'magnetic personality' by all close to her, she is in fact a master manipulator who managed to dupe friends, loved ones, co-workers and supporters. Her story is not a tragic error in judgement, but a carefully planned, delusional mistake. She comes across not as the tragic figure many see her as, but as a thoroughly selfish, materialistic, moneyed Jezebel. She and her supporters poetically describe her illicit liaison as a 'great love', 'soul mates' united, or worse, 'Romeo and Juliet' (at least those two died- these people linger around to torment us with their shame). This case goes far beyond being an American tragedy and becomes without a doubt an American shame.
With this book, trailer trash has truly descended to a new low. If you are looking for shock value and sexual innuendo, this case and Olsen's skillful writing clearly deliver.
★ ★ ★ ★ ★
kelly flanigan
I was reticent to read this book, having followed this story so closely in the media. However, I learned much I did not know about both the criminal and the victim. For those of you who may have sympathy for Mary Kay, it is important to understand that simply because she was a lonely, emotionally immature, and desperate individual does not mean she did not victimize a child. She had a sexual relationship with a boy who was ONE YEAR OLDER THAN HER OWN SON. (Think about that for a moment. Think about your own young children. Think about having sex with an elementary school student who may attend the same school as your child. Does the idea seem acceptable in any realm? NO, NO, NO!) This is not "love." This is sexual victimization.

I am a practicing psychotherapist specializing in the treatment of sexual abuse and sexual trauma. It is never acceptable to rationalize a sexual relationship between an adult and a child. The laws that exist to protect children exist with good reason. Children are unable to process adult situations and often do not understand the long term consequences of such a complicated relationship.

I have worked with Sex Offenders. The rationalizations many reviewers have expressed about this relationship are the same, disgusting rationaliztions I heard from adult male sex offenders who attempted to justify their relationships with 11 and 12 year old girls. I have also worked with juvenile sex offenders, many of whom have very inappopriate relationships with their own mothers, or have been sexually victimized in some subtle or overt manner by an another adult. It matters and it is damaging!

I do remember hearing during the trial that the defense attorneys for Mary Kay argued that she suffered from untreated Bipolar Disorder. I also remember thinking, "Yeah, right. Spare me." However, after reading this book, it is evident that Mary Kay does meet the criteria for Bipolar Disorder listed in the DSM-IV. And, common to those suffering from Bipolar Disorder, she was medication noncompliant. This is unfortunate. Had she been diagnosed and treated earlier, this entire tragic affair might have been avoided.

For those of you who prefer to paint rainbows, dream about fairies, and view this crime as a Romeo and Juliet love story... shame on you!
★ ★ ★ ★ ★
michelangelo flores
The May Kaye Letourneau story hit us rampantly. It almost seemed like someone had made this story up. A woman in her thirties, a married mother of four, a teacher no less, who is in love with her sixth grade student? Who becomes pregnant by him not once but TWICE? And serves jail time, later to marry him! Who would do this?!

This book gives some insights into Mary Kaye that the public may or may not have known when the story hit. Her upbringing in a strict, Catholic family and her parents, models of nearly reactionary approaches to morality. Her father, however, would be the shocking disappointment, to find that he had fathered two children with a student in his class and hid it from friends and family until it too became public. Was he the motivator to Mary Kaye? Did his behavior influence her to make this decission? I would like to think otherwise, but, it will always leave you wondering. We did, however, get further insights into her marriage to Steve Letourneau, her husband. They had a shotgun wedding, were living well beyond their means, and were not happily married when young Vili entered the picture. This, however, may have given Mary Kaye the option of leaving her marriage, but certainly not to have gone down the road she did. When she became pregnant by Vili, she would later confess to a friend that her child was not Steve's. She tries to decieve everyone, attempting to sleep with her husband and convince him otherwise, but when her child was born there was no way she could have continued with the charade. When Steve finds out that the child was not his, and that the sixth grade boy who had been spending lots of time at their house was the father, he flew into a rage. Who wouldn't? Steve was not the bad guy here, even though he would confess that he too had been straying from the marriage. He would often refer to her child as "the n----- baby" and hit Mary Kaye several times over it. I don't blame him in the slightest.

This case brings up a double standard which I didn't realize existed. At my high school, a teacher had crossed the line with a twelve year old girl and gotten her pregnant several years ago. If Mary Kaye had been a man who had done that to a young girl, we would be out for his blood and ready to hang him from the tallest tree. Instead, there are those who support their union, saying they were really in love. Not a chance! What does any twelve year old know about love and sex?! NOTHING! They understand puppy love and crushes, but love and sex between two adults, let alone two teenagers, is something else entirely. Vili had said later on that he wanted to move on from the relationship after Mary Kaye had been in prison for a few years. He even went so far as to sue the Washington state school board for "mental anguish" or some bogus hang up for not protecting him from her advances. Vili's mother raised the two girls they would have, and he seems like a real loser. And yet, sweet natured Mary Kaye married her man a few years after she was released. What kind of future could these two people have? Forget either one of them being trusted with a job, a bank account, driving a car, or not scratching a scab!
★ ★ ★ ★ ★
samuel lee
I had read all of Gregg Olsen's books except for this one. On a night when I needed something to read since none of my favorite authors had any new books out, I purchased this book on my iPhone. I wasn't going to read it and had skipped it for so long because I thought I knew everything about the case from the media and didn't want to hear anymore. However, after reading Mr. Olsen's book, I realized that I didn't know everything about this case. Mr. Olsen shed new light on the "how's and why's" of Mary LeTourneau's actions with Vili Fuaalau. While I don't condone her actions, I could see the road she was traveling down that led her to "loving" her student. I believe that Mary was deceitful and lied to plenty of people to keep up appearances, but due to Mr. Olsen's research into this case, I can see the psychological process rather than just looking at Mary as a sick lady.
★ ★ ★ ★ ★
jason blair
Yes, those were Mary Letourneau's exact words from a interview from prison in 1999, "Let's look at this with reasonable and compassinate eyes",and I have done so by reading Gregg Olsen's book, "If Loving You is Wrong". While I do not agree with what Mary did, I really can understand why she did it. I just got the feeling that Mary became so needy and bereft, starving for love and companionship she was not getting from a husband she never really loved and that cheated on Mary before she even knew Vili Faulaau, always surrounded by children that she became one herself and that needed more adult interaction and support until finally she couldn't take it anymore and that maybe she was repeating history, her ultra conservative California state senator father had two children with a mistress who was abrasive and from the wrong side of the tracks, as some might view Vili. I think she found comfort in Vili and began to confide in him about personal things that maybe shouldn't have been told to a thirteen year old. It was inappropriate and was not the best choice that Mary made, but maybe she felt she had no one else to turn to. When seen in this context, it is understandle how things got out of hand. She went on to have two children to Vili and he was a father of two by age fifteen, the children were raised by him and his mother, Soona. I believe Mary was so totally in love with him that his age and maturity were completely overlooked or even forgotten, as Vili was considerably more mature than the average thirteen year old boy. He was fertile at that age, not many thirteen year old's are! Even though Vili was only thirteen,I do think Vili was the one who pursued Mary and Mary did in fact say something along the lines of "Vili, this is wrong, you're going on to junior high and you'll find girlfriends your own age. "I can't do this with you". But Vili was very pesistent and told Mary that he had to "make love to her" and "Mrs. Letourneau,I think I'm falling in love with you". Mary was in a place where she could no longer refuse as her marriage and life began to unravel and what was done could never be undone. Yes, I do feel sorry for Mary's four children with Steve Letourneau and Steve Letourneau himself, but now that think of it, the situation between Mary and her chid lover was inevitable. Like her lawyer David Gerkhe said, "she's a very good person that did a horrible thing", I think that sums up the situation well. Mary went to prison for seven years after she refused to stay away from Vili. She was released in 2005 and guess what? Mary and Vili were married shortly after that and are still married. So, did Mary and Vili really love each other all those years? Time will tell and time has. Maybe they really WERE meant to be together. Mary told us in a interview from prison that she and Vili WILL be together. They are. Still. I think they always will be.
★ ★ ☆ ☆ ☆
murtaza kuwarawala
I found this book on the Mary Kay Letourneau case to be informative, but not particularly interesting. It got very tiresome reading the same descriptions of MK over and over. She'a a child, she's a teenager, she was acting/sounding like a girl obsessed with her boyfriend, she's immature, she's childlike...all throughout this book the author keeps repeating what is incredibly obvious: this woman has the emotional maturity of a 12 or 13 year old child. And I am sick and tired of people making excuses for her behavior. Evidently there are people out there who believe sex between an adult and a child is okay if: 1) they are "in love", 2) the sex is "consensual", 3) they are "soulmates", and 4)the child had an "old soul". INSANITY. Sex between an adult and a child is severely damaging and morally reprehensible, no matter what the circumstances. 13 years old is a child, no matter how "mature" they look or sound. MK would have far fewer supporters if she were a man and the child was an impregnated 13 year old girl and if she were grayhaired and flabby instead of a cute little blonde. She has committed a crime for which she has no remorse. She would continue to commit the crime if released. She has ruined her first four children's lives. She is deserving of no special treatment or sympathy. She is a narcissistic, self-absorbed woman with an unhealthy sexual fixation upon a young boy. Let her rot in prison.
★ ★ ★ ☆ ☆
britta
I agree with the recent reviewer who felt a lot was missing from the book. True, her childhood and background were revealed, which gave more insight into her present situation. But I, too, would like to hear more from Mary Kay, herself, as well as Villi about what led to their relationship - not just the assumptions of former friends, neighbors, etc. For some reason, I feel a strong identity with Mary Kay, and I wanted to believe that this was a situation of the "great love" involving two true soul mates. That may be one of the reasons so many people are fascinated with her story. But a lot more people seem to want to destroy her. This book does shed a lot of light on some aspects of her life, but it leaves you wanting to know a lot more. Why won't they publish the French book in English, here in America?
★ ★ ★ ★ ★
kelley st coeur
I had read so much about this story in the media, that I almost didn't bother to buy the book. I'm so glad that I did, and found myself quickly caught up in the new insights to the Mary Letourneau story provided by the author.
The writing style is clear and uncluttered by insignificant details, while at the same time answering almost all of the questions I would like to have asked Ms. Letourneau myself if I'd had that opportunity.
I read true crime books because I am interested in the thought process of those who commit what are considered to be unthinkable acts by the majority of society. How do they justify their actions, both to themselves and to others? While Mary Letourneau will always be a bit of a mystery, Olsen's non-judgemental writing helped me see some of what happened from her point of view.
Gregg Olsen has established himself as one of the top true crime reporters in the business. He ranks right up there with the best of the best - Ann Rule and Jack Olsen.
★ ★ ★ ★ ☆
joy benenson
This was well written and easy to follow. It makes no sense to me what a "grown women" could possibly see sexually in a 6 th grade boy. I can't imagine what the pair had in common.... She has to be extremely immature in her own way of thinking. There are certain things that are just taboo, you just don't act on those feelings. If it is true love then why not wait until the child is 18? It would still be strange it at least it wouldn't be illegal. I also feel sorry for the older children she seems to have totally disregarded their feelings. VERY SAD!!!!
Overall this was a good read...
★ ★ ☆ ☆ ☆
bugged
One might think it impossible that a story so salacious could ever become THIS bland or plebeian, but if the author should be congratulated about anything with this book it's achieving just that. The writing is so bad that it's painful. A high school student in an honors English course could've done a better job. It's not even the spelling and grammar that made this book so difficult to get through (I actually did end up putting it down without finishing) it's the bad writing of EPIC proportions in EVERY sense of the word.

One might also think it impossible to flop on character development in a work of NON-FICTION... but the proof is right there, in every. single. chapter. EVERY person - no matter how peripheral - that enters in to the story is introduced with exactly two paragraphs in which the author manages to create this sophomoric picture of a bland, flat, and one-dimensional stereotype. If that weren't bad enough the author attempts to insert "clever" metaphor and/or alliteration of such caliber that it would earn him a C- in aforementioned high school English class. The best example of this - hands down - is the moniker given to the cousin of Mary Kay's husband (who is only relevant because she's the one that finally called the police)... "Secret Squirrel"... (and no, I'm not kidding...) an apparent play on the woman's physical demeanor and penchant for family gossip, the author refers to her over several pages as "Secret Squirrel"... I want to barf just recounting it. Oh the horror.

I don't think I spent more than 3-4 hours reading this book and I wasn't expecting it to be a masterpiece in any sense, but take my advice - given the choice between a root canal and reading this book, choose the root canal.

P.S. - Gregg Olsen can thank Mary Kay for the extra star he didn't deserve because try as he did to present her and everyone around her a crass and flat, Mary Kay is a wacky train-wreck of a woman and I did learn some interesting tidbits about her life and relationship with Vili.
★ ★ ★ ★ ★
melinda
I, like most sane people, have long thought Mary Kay Letourneau was a nut case. How in the world, I asked myself, could a woman just a year older than I be in love with a 12-year-old, much less have sex with him? After reading this book, I feel a little differently. I still think what she did was wrong, wrong, wrong--but Gregg Olsen shed light on WHY she might've done it. (I disagree with the other reviewers who said differently.)Mary Kay (who actually has gone by Mary for years--the "Kay" was added by the media)was from a priveleged upbringing, but didn't receive a lot of love and support from her parents. Her mother was very cold towards her--Mary's lifelong best friend is quoted in this book as saying she never once saw Mrs. Schmitz (Mary's mom)show any type of affection towards her. Her father, as many of you know, was an ultra-conservative John Birch Society member who didn't practice what he preached--he fathered 2 children by a mistress. Her husband, Steve, who has been portrayed in the media as a poor victim in all this, also fathered 2 children by mistresses while he was married to Mary, not to mention he physically abused her, once hitting her with his car when she was pregnant. In this book, you gradually see how she never really received the unconditional love she craved, from anyone. This is not excusing her actions--but if you read the book, you can kind of see her gradually separating from reality. She honestly saw Vili (the young boy) as her equal--and truly, in her mind, fell in love with him. She believes him to be her soul mate. And Vili was no pathetic little-boy victim. He was a very street-wise young man who bet his friends he could "nail his teacher" (although he professes undying love for her as well). To me, Mary is definitely somewhat disturbed, to actually think the way she does, and to defy the law after she had been given a second chance. I mean, who in their right mind would risk going to jail for 7 years after they got probation the first time? That's not normal behavior. She was just like a petulant teenager, saying, "Well, I'm NOT going to do that." She was not like a normal 30-something wife and mother of 4. It is actually a very sad story. Like I said, I am not defending her, or excusing her actions. But in this case, I don't believe it was rape. I also don't think she would have done this with any other young boy. It was just the situation, and the two people involved, coming together at that time. In reading the book you learn who Mary Kay Letourneau is, and what makes her tick. I was a fan of Gregg Olsen's after reading "Bitter Almonds" several years ago, and I became more of a fan after reading this book. I think he is an excellent true-crime author on the level of Ann Rule. Read this book, and see if it doesn't sway your opinion just a little bit. Even if it doesn't, it's definitely worth the read.
★ ★ ★ ★ ★
sapphire
Gregg Olsen's book proved to be compelling and suspenseful. He documented the background of Mary Kay clearly and concisely and brought each one of the supporting players to life in a personable way. Although many would argue that Mary Kay and Vili's relationship was inappropriate, Olsen's writing indicated that it was powerful nonetheless. Olsen portrays how Mary Kay's past can greatly influence her behavior toward her family as well as to Vili. Lastly, Olsen writes in an unbiased fashion thus allowing the reader to make his/her own decisions as to the various events occurring throughout the story.
★ ★ ★ ★ ★
kyle stewart
Without a shadow of a doubt, Gregg Olsen has come through for us once again. Mary Letourneau was either bashed or praised by the tabloids. Mr Olsen gives a candid, unbiased account of the relationship between Mary Letourneau and Vili Faulaau. The media was only able to scratch the surface of this story. Gregg Olsen shows us an amazingly sordid and bizarre world with unbelievable interviews. How he got the family and friends of Mary Letourneau to open up the way they do in this book is mind boggling. The best part about the book is that Gregg Olsen seems able to grasp the readers train of thought throughout the book and answer every question that we are asking ourselves!
★ ★ ☆ ☆ ☆
abdallah nofal
I found this to be boring. The author kept saying the same things over and over. The story was mostly about her childhood. Not really anything about the actual relationship between the two of them. I did actually finish this one is the only reason I gave it 2 stars. Boring.
★ ★ ★ ★ ☆
kristin
Olsen's Letourneau book is a worthwhile read, although not nearly as good as other reviewers indicate. My primary criticism is that there are many instances where he introduces an interesting topic, and then doesn't follow through with the information; several times dropping the topic and never exploring it again. That may be due to inadequate source material, but I sense that occasionally he's being too deferential to Mrs. Letourneau. Although Olsen was clearly less co-opted by Letourneau than almost any other journalist, he is obviously smitten by what seems to be an almost magnetically attractive and seductive personality. This is most obviously illustrated by his contemptuous treatment of Steve Letourneau, whom Olsen dismisses throughout the book as a "baggage handler". Although Olsen is almost gushing in his sympathy for Mary's personal troubles and possible mental illness, he is entirely without sympathy for Mr. Letourneau's overwhelming predicament. He very carefully documents the fact that Steve is a man of limited intellect and sophistication, and then trashes the man for not being able to "turn" his wife from her obsession, a task many more able people, including Mr. Olsen, have been unable to perform.
Recent news stories would also seem to cast an interesting light on one of Olsen's main (and most interesting) themes, that of others treating Mary as, not a person, but a commodity to be exploited and profited from. Mrs. Letourneau's recent foray into court, in an attempt to set aside her sentence's prohibition against financial profit from her crime, would seem to indicate that she is less victim of that mentality than participant.
All that said, this is a good book. I think the test of it's value is that, whatever your perspective coming in, it will be somewhat different coming out. Olsen's, detailed complex presentation of this sordid story makes it difficulty to see any of this as black/white as we'd perhaps like.
★ ★ ★ ★ ★
angela aguigui walton
What an eye opener! Gregg Olsen is at it again with another intriguing, daring story. Just what is the REAL issue here? Is this a case of perpetrator/victim, or is it all about GREED? Gregg Olsen's book tells of the "financial gain" or slant and it is rivoting! Mega bucks changing hands! People with hands out...wanting a piece of the pie! Guards at infant Audrey's baptism so the Faulaau family's $50,000.00 deal with The Globe for Audrey's picture will not be jeopardized! The author tells the reader what is REALLY happening!
On a personal note, have we heard of "the victim" receiving counseling for "the crime"? Has the mother of "the victim" shielded her son and two grandchildren from the media and from being exploited? When does "the victim" focus on his schooling and education? Do we hear of "the victim" attending parenting classes? Of course not! I suppose it would be difficult to squeeze these things into your schedule when you are too busy granting tv interviews and promoting "the crime" in Paris! A responsible parent would do everything in their power- including these things and many more, to help their child heal from such a horrendous crime. Is it a wonder that it is difficult for some people to see Villi as the victim? It would be difficult to choose ONE victim in this. It is not so difficult to identify money-hungry greed tactics!
After reading Gregg Olsen's incredible book, I see the overall picture much different. This story provokes the reader and tugs at the heart strings. Mary Letourneau is STILL a mother. Granted, she is being punished for her actions, but her children do not deserve to be punished. Children need and deserve to know their mothers. Even if Steve Letourneau whisks the children off to Alaska, and has a new wife, these children will not forget their mother. Even if Soona is in the temporary "caretaker" role, Mary is STILL the mother of these two children, as well.
Great insight and fascinating reading! I have told all of my friends! A 5 Star Story....but any book from Gregg Olsen usually is!
★ ★ ★ ★ ★
altaviese
If the case involved an 32year old man impregnating a 13 year old girl there would be lynch mobs crying out for blood. Only because this is a woman teacher-male student issue that Letourneau gets all the sympathy. She's a control freak who simply wanted to dominate someone emotionally, which is why she slept with Villy Falau. She doesn't love that kid at all. If she did then she could have waited for him to grow up first! We're all equal in todays society. Teachers may not have sex with their underage students, male or female. It is a crime for which Letourneau is being rightfully punished.
★ ★ ★ ★ ☆
hannah avery
I remember when this story first made headlines but I hadn't heard or thought anything about it in a long time. This book brought back the little bit I did know and a lot I never did. It's a typical story that always gets blown out of proportion when Hollywood gets involved and everyone gets into it for what's in it for them. When all is said and done though, it's the kids who suffer and pay the ultimate price, and things are no different in this case.
★ ★ ☆ ☆ ☆
sitha
I was drawn to this book like everyone else, through the awful newspaper stories following this woman. The author never interviews the boy, but does interview Mary from prison. Possibly because of this, the book thankfully does not give details of their sexual relationship, but also never gives insight into what most people want to know--why would she do this? I have always been a true crime fan, but because of the subject matter, I felt awful reading this. Obviously not a book I should have chosen in the first place.
★ ★ ★ ★ ★
marius nicolescu
This is a story of a very unhappy woman who tended to always put others before herself. Somewhat of a perfectionist in her job, devoting hours daily to her students and always had to look prim and proper, Mary Kay Letourneau made her mistake when she began to have an affair with one of her former students who happened to be 13 years old (a mere 1 year older than her son, Steven). Although I do understand the powers of love and that age should not be a hinderance, we do have laws, and some of our laws are not written but are morally understood. I was very much impressed with the research Gregg Olsen put into this book and, to the reader, this book comes across as non-judgemental. He gives you the choice to reach within your own morality and decide for yourself if she was rapists, just a woman in love, or a woman who just felt she was above the law. In my opinion, the age is a compelling factor here. As a parent, I wouldn't want my child (boy or girl) at the age of 13, sleeping with a former teacher (someone who is supposed to value education and teach a child good morals and values). Young Vili's future has been forever altered. He had to grow up far too fast. At the age of 15 he is a father of 2 and he doesn't even have a driver's license. If she truly loved him, then she should have done the MORALLY correct thing and wait. Let him grow up to be a man and choose some of his own paths in life rather than deciding his fate for him. My biggest questions are this: Might society have felt differently had this been a male teacher and a 13 year old girl? Has anyone thought about the effects this has had on all of the children? If you were the parent of Vili Fualuaa, what would you have done? Would you have wanted her prosecuted or would you have overlooked it? Read this book and see if you can answer the questions.
★ ★ ★ ★ ★
mike narducci
olsen is a star among true crime authors, he is like ann rule, William phelps and Kathryn casey.
he is accurate and detailed oriented, give you a good story that you hate to put down. this is
one of those. if you like reading about true crime you will like this.
★ ★ ★ ★ ★
loftus3b
I passed the Mary Kay Letourneau book "If loving you is wrong" several times before finally picking it up. Although it said true crime I knew there was no physical violence. Since I am a avid true crime reader, having read books like "In cold blood" and "Buried Secrets" I know that most true crime books have bodies that are destroyed. No, this was not a crime where bodies did not survive, it is a crime where minds may may not survive.
Although the book was a quick read for me I noticed that the crime was hardly mentioned until the book was half over. I realized that Mr Olsen wanted to get as much information as he could to the reader to help explain things and people before the events had unfolded. For me that is the most important part of a book on any true crime. Also although the author let us reader's know what help and information he personally did or didn't get to put this story together, as a crime journalist he did an excellent job of using the resoures he had.
I believe he truely gave this sorry state of affairs not only it's just due, but left a soft cushion for the six young lives involved. For now the sad crime is physically over, but down the line after the young people witness taboids and movies about it, hopefully this non-malicious, well written book on the events they had no control over will help let them assimulate what has happened to their family and why. In fact I believe they may be the only ones there for her after it's all said and done.
Personally for a true crime book that was minus blood and gore, and that has the possibility of a follow-up I'd give it 6 stars and a thumb up.
★ ★ ★ ★ ★
amritha
This is very, very informative and had a lot of information I had not known before. I am nearly 16 years old and very interested in the case... The book, to me, showed all points of view - it showed Steve as both a concerned father (obviously, if he took the kids away - I mean, who wouldn't in that situation?) and a very bad husband. It showed Vili as people truly do see him, and it looked at, most importantly, Mary Kay LeTourneau from both sides. Mary Kay is a very sick woman, in my opinion, and that may be because of circumstance or something else... You'll have to read this book to find out and I hope you do because it will bring you closer to the whole life and case of Mary Kay LeTourneau like you never imagined!
Especially if you hadn't known every detail about the case before, please read this book... You can get to know everyone involved, and see the devastation this bizarre relationship left, and you will be very glad you read it! :)
★ ★ ★ ★ ☆
valerie sullivan
I haven't read this book, but I am very interested in the history of what happened. I had a good-looking teacher in high school that knew I was fascinated with this story. Mary Kay Letourneau had an affair with one of her students named Villi Fualaau. She became pregnant with his baby. (Isn't that hilarious?) She left her husband and kids to be with him. If you like crime stories, and horny teachers, you'll love IF LOVING YOU IS WRONG!!!
★ ★ ★ ★ ★
hojjat sedaqat p
I couldn't put the book down. This was a window into the soul of a spoiled young woman who thought she should have anything she wants to make her happy, never mind if it meant spending her husband into bankruptcy or destroying her children's lives (via her affair with a 12 year old).

She was over 21; if she didn't love Steve Latourneau, she should not have married him. (Why was she sleeping with someone she didn't love in the first place?) She definitely should not have gone on having children with a man she didn't love. Hasn't she ever heard of birth control?

Everytime her friend, Michelle, is interviewed, she acts as if the entire thing was Steve's fault: "Oh, he was never her equal, yada yada yada." (As if she's something great.) "If she had gotten what she was looking for from Steve....blah blah blah." (So that excuses pedophilia.)

Steve Latourneau is no saint and I do NOT condone adultery, but at least HIS paramours were women his own age. I'm glad he found someone normal and that he and his children are happy in Alaska.

Like her father, the late John Schmitz, Mary Kay firmly believes that rules simply don't apply to her. She lives in a dream world; she always will.

Now that she's out of prison, she and Vili have married. That cute little kid has matured into a very UNattractive young man. He's also a high school dropout with no job, the last I heard. I give this 6 months to a year before he tires of a woman twice his age who is more than a little mentally unstable.

I feel sorry for Steve Latourneau and all of Mary Kay's children. I also feel for Vili's mother who, after a tough time raising her own kids, had to raise her granddaughters as well.

They're the real victims in this, not Mary Kay and/or Vili!
★ ★ ★ ★ ☆
christine ar
This was a book that was very hard to put down. I learned a lot about the Mary Kay/Vili story that I had not known before (after all, how can you rely on the tabloids and/or tabloid television) for accurate information?
Mr. Olsen has done a great job of comprehensively researching the key players in this "predator/victim story" or "love story," depending on how you view the relationship between Mary and Vili. I was appalled at the level of greed and exploitation in this story (ESPECIALLY among Mary's attorneys, friends close to Mary, members of Vili's family).
It is obvious that Mary has problems, but is she a child molestor and did she deserve to be sentenced to prison for 7 1/2 years? I don't know the answer to the former, but to the latter, I emphatically say, "No!" I feel that if Mary had been a male and Vili a female, the punishment would have been MUCH less severe.
★ ★ ★ ★ ★
bluecityladyy
I just finished reading, "If Loving You Is Wrong" by Gregg Olsen about Mary Kay Leatourneau & her young student. After watching the recent USA movie on this story recently, I found myself wanting to know more, so ordered this book. It was very well-researched & told all sides of the story - Mary's, her ex-husbands', their family & friends', fellow teachers, as well as the young pupil involved with her.To me, this was much more than just a "true crime" story, as some might call it - more like a tale of misguided love. Having followed the story somewhat in the tabloids, I found this book to be much more insightful & fair to all concerned.This book was hard for me to put down - I found it fascinating for its' unique story & oh, so very interesting. I look forward in the future to any more such well-researched books by Gregg Olsen.
★ ★ ★ ☆ ☆
thebleras
With friends like Mary Kay Letourneau's, who needs enemies? These so-called friends of hers are either woefully naive or morally bankrupt. How can they justify this woman's behavior because she's supposedly "in lust" (I refuse to call it love) with this boy? SHAME on them! There's NO WAY anyone with any shred of morals can be objective about child sexual abuse. There are many people who have lousy parents, have been sexually abused themselves as children, going through bad marriages, etc. who don't do these unspeakable things to children. In spite of his "mature" demeanor, Vili was still a child--and now a very troubled young teen who needs some serious therapy! Mary Kay used this child to gratify her sick sexual appetities, and she deserves to be in prison. And please spare me this foolishness about bipolar diorder being the cause for this. If mental illness is a viable excuse for committing crime, then we should excuse every mentally ill homeless person who pushes people to their death on the subway tracks of NYC! People are responsible for their choices in life, period. Mary Kay Letourneau chose to ruin her marriage, her children, and the life of this boy by having sex with him. She should have gotten a LIFE SENTENCE for making that choice.
★ ★ ★ ★ ★
jenn mckenney
This gripping book by Gregg Olsen provides the most accurate and behind the scenes information on the tragic case of former 6th grade teacher, Mary Kay Letourneau, and her affair with her student, 13 year old Vili Fualaau. Their relationship produced 2 children. Mr Olsen brings us into the the lives of the people who make up this remarkable story. Jammed packed with solid information on how this affected their families, the community, and those around them. Additionally, the book delves into those who exploited Mary Kay and this story for personal and financial gain. An excellent book. I found this an unable to put down read....thank you Gregg!
★ ★ ★ ★ ★
sonne lore
I live in the Seattle area where this took place, and have followed the story quite closely. I firmly believe that this wasn't a story of rape, sexual abuse, or sexual ANYTHING...just a story about two people that fell in love. Too bad people that couldn't keep their nose out of their business had to ruin it for them. I have seen MUCH older men do the same thing and never get the sentence that Mary got. She deserves to be with Vili and raise their children...Steve shouldn't be raising Mary's first 4 children, he is just going to fill their heads with negative information about their mom.
I hope and pray that when she gets out, Mary and Vili are able to have the relationship that they always wanted....and most of all BE LEFT ALONE. This book does do a good job in telling the story...may I also recommend the movie "The Mary Kay Letourneau Story - The All American Girl" You know what irritates me the most - people say that she did this because she was molested when she was a child, the fact that her brother molested her, has nothing to do with this. I was molested when I was a child so does that make me a nut case or sex offender.
I hope that if you get a chance to read this book you do so with an open heart. Remember that God does things for reasons...even if those reasons are never known to us.
★ ★ ★ ★ ★
michelle cusolito
I loved the book, I couldn't put it down. I have read three of Gregg Olsen's books and all of them have been excellent. I look forward to reading the rest of his books and any more that he puts out. He places a different light on what happened behind the scenes with Mary Kay Letourneau and her lover. Not everything is black and white and Gregg Olsen proved it. He did a lot of research and is good about not being bias in his writing. I recommend this book and any other books that he has written. I look forward to anything else he may produce in the future. Gregg, keep up the good work. I'm not much of an author follower but you and Ann Rule may change me yet!
★ ★ ★ ★ ☆
amy heeter
Very well written. I just couldn't put it down. It really makes me stop and think why all these people that knew something was "amiss" for so long didn't step forward. The principal and the teachers that suspected something should have been fired!!!
★ ★ ☆ ☆ ☆
marina
It is clear from reading this book that no one is able to fully understand or explain Mary Kay Letourneau and her obsessive relationship with her student, a 13 year-old boy less than half her age. Although Olsen presents a lot of information, there is no summation and it leaves the reader back at the beginning wondering why it all happened.
★ ★ ★ ★ ☆
eudora
I read this book in order to gain more understanding of what was, to me, absolutely un-understandable; a grown woman "falling in love" with a twelve-year-old boy. I asked myself whether Mary LeTournou was mentally ill, or a pervert, and concluded she was the first and then became the second.
Also, there is a spiritual aspect here; some sort of deception that led Mary to believe this boy was "an old soul" who came from who-knows-where to link up with her identity.
I am impressed with Olsen's depth of research, in writing about a difficult subject.
★ ★ ★ ★ ★
maman
Living near Seattle, we had a good dose of information overload about Mary Kay Letourneau and so many "expert reviews" about her and Villi,it left many people having no idea of what the "real" Mary Kay was. Many painted her as a monster forcing a Innocent 13 year old into a world he was far to young to know right from wrong. Then she was called a "nutcase" as she was Bipoler. And then the reports from her friends and students who talked about her inner (and outer) beauty, a very strong in some ways, but unsure of herself, sometimes seeming very lost but also a person that was very honest and had a huge warm heart. But one small probem, Villi was 13 at the time and Mary Kay was 34, almost 3 times as old as Villi. Yet today she was released (4 Aug. 2004) as has registered already with the King County Court House as a registed sex offender #2 and tonight will be spending her first night as a free person in the house she rented south of Seattle. She is now 42, while Villa is 21 and no longer almost 3x older, but only 2x older which does not sound so bad as a 20 year difference with normally the male as the older person is hardly looked at today.

Greg Olsen is a brilliant writer, able to break down this extremely difficult relation without really taking one side or the other. If you thought you knew the "whole story on Mary Kay and Villa, this book will open tons of details that before were not published. Many parts of this book has a bit of a roller coaster ride ranging from a "forbidden relation" to one that is very romantic. In some ways one can almost compare this to the love of Romeo and Juliet, 2 lovers coming from very different backgrounds and not worrying about it, but followed their hearts. If you look at just the facts, the relation was wrong in all ways, a 13 yr old with a 34 year old woman that was married (but very unhappy with the marriage) and 4 children. Then the conflict of interest of a teacher getting involved with one of her students. A "forbidden" thing to do, but has happened to many.

However there is the overlooked side that both fell in love with each other in what seems like true love direct from the heart. However who can define what love really is or what "rules" need to be followed ? Mary Kay who was acting younger then her actual age and Villi acting older then many his age acted. After reading Gregg's excellent book, one is left with the "raw" facts, but also the very human side of this relation. After reading "If Loving You is Wrong" it reinforced my feeling that Mary Kay is not a bad or evil person as she has been referred to so many times, but instead a very lonely and unhappy women that was feeling lost at that point. How many people out there fall in love sometimes not at a good time ? (ie a rebound relation)

Greggs book is fantastic and he has a neat writing style that makes his book hard to put down. I do hope that Mary Kay can get her life and be able to follow her dream's.

Tedd Riggs

Redmond, WA
★ ★ ★ ★ ☆
cynthia shannon
When I picked up this book, I thought for sure it would be a "fluff" read. The type where you finish it in a night, and come away with nothing. How wrong I was. I never would have thought that the book would be as interesting as it was, without resorting to a rehashing of the tabloid stories. I won't give a lot away, but the background on the main character is just as interesting as her relationship with the young teenager. The best part about the book is that Mr. Olsen lets the reader make their own judgement call-no leaning. Pick it up and enjoy!!1 B. Kluge
★ ★ ★ ★ ★
jaime lane
I would like everyone to know that Mary and Vili have every right in the world to be together. They both love one another more than anything in the world. When I read "IF lovung you is wrong" it made me realize the live's of the two people involved in the mess. It was a wonderful book and so far I have read it twice. And I think that I am the biggest Mary and Vili supporters in the world. Yes Vili may have been young but if he he could say I love you to someone at that age he was mentally older in everyway. He deserves to have Mary as a wife someday. I don't think that she should even be in jail because in my eye's she didn't do anything wrong. Thank you Mary for hanging in there.
★ ★ ★ ★ ☆
ed brenegar
If you're a true crime fan, this book is for you. I remember the case of Mary Kay Letorneau vividly so I was interested to learn the whole story from the beginning. With such an unbelievably titillating story to tell, the author presents the details with impeccable writing. It may have been a bit longer than necessary, but I didn' t mind.
★ ★ ★ ★ ★
michael parker
Gregg Olsen has taken this controversial subject and through research and removal of personal bias, presented Mary Letourneau as a gifted,loving human being. It is after this foundation is laid that each bullet along the chain of demise is introduced and this American tragedy is then opened for the reader to evualate with scientific knowledge as well as a compassionate understanding of how such a tragedy could be perhaps, not such an isolated occurence. The reading is fast, moving & rivoting. The subject reallys encroaches upon your soul and will leave you emotionally challenged.
★ ★ ★ ★ ★
shane charles
I read this book recently, and was happily surprised to note that it was clearly written without bias. The author looked at all aspects of the story, and took into consideration opinions on both sides of the controversy. He did the nearly impossible by not imposing his perspective of the case upon the reader. After reading the book, I still don't really know Gregg Olsen's opinion...although, since the story was so thoughtfully written, I tend to think that he may view it as a love story!
★ ★ ★ ★ ★
vanessa letord
I have added Mr. Olsen to my list of favorite true crime authors. I was prompted to purchase this book after seeing Mr. Olsen on television. He gives us the facts without the sentimental baggage. This book was easy and fast reading. He writes of a Mary Letourneau who is troubled and in my opinion, should have received help and support long before meeting Vili. I can't wait to read more cases researched by Mr. Olsen.
★ ☆ ☆ ☆ ☆
baltimoregal
Mr. Gregg Olsen showed up unanounced on my door step well over two years ago. He was is dire search of people who had known Mary. Since I had been her neighbor for close to 8 years, he thought my home would be a good place to begin gathering information for his new book: "If Loving You Is Wrong". Would I help him? Could I give him names of other people who knew Mary? You see, Mr. Olsen was having a very difficult time finding people who would talk openly about Mary's situation. So, being an aspiring writer myself,I was sympathetic to his situation and said, "Sure, come on in". Let me begin by saying I liked Mary. I did not agree with what she did, but I did like her, and was saddened by her state of affairs. When Mr. Olsen interviewed me he told me his book, "If Loving You IS Wrong" would be a non-fiction book. Therefore, you can understand my shock and saddness when I read the book after it's release. It read like fiction, was filled with many untruths, and, I can honestly say I would be surprised if 60% of what he wrote was actual fact. I say this because I know the whole true story of Mary, and I know most of the people he wrote about. My name is Leslee Browning, and Mr. Olsen used my real name in his book. What he wrote about me, and what he said I said in my interview with him, was almost a complete fabrication of his imagination. I found this fabrication to be a constant theme throughout his writing in both describing the character of those who contributed to his book, and when quoting what my family, neighbors and friends actually told him when he interviewed them. Why am I so late in writing this review? Because I am a cautious woman, and needed much time to pass for my anger to quiet, and my spirit to heal, before I could write objectively, without losing my temper. Mr. Olsen took the friendship and kindness that I offered him, and turned it into a mockery. He made a mockery of me, my career, of Amber and Angie (The twins who knew Mary well), my neighbors, and my mother. For this, I think he is indeed a very small man. I will never again grant him another interview of any kind. I do not accept Mr. Olsen's book as a piece of non-fiction work. Leslee D. Bronwing January 4,2001
★ ★ ★ ★ ★
shubham
Even if it had been true love once she gets out Vili will be old enough to not be excited by the ' forbidden.' Why? He will be of age and all the things that excited him with her will be common place.
★ ★ ★ ★ ☆
thedap
I thought this book was wonderful! not just the information given to us that the media had left out, but it was able to give me my own informed opinion and not just one the media gave me. I felt after reading this book that although I would never do such a thing I believe they really did love each other at the time, as much as a 13 yr old could and that she was no more sick than a 70 yr old man with a 50 yr old woman. Before I had read this I had the opposite idea. I would recomend this book highly as an unbiased representation of the facts. A very good, cant put this book down read!
★ ★ ★ ★ ★
farnoosh fathi
Again, Greg Olsen has done it. As a true crime fan (I have read them all), he is simply the best. All the questions were answered regarding this strange criminal. The press portrayed her as a lovely teacher/mom who made one tragic error. Instead he creates fabulous portrait of a selfish, materialistic dim bulb. After you read this, it all makes so much sense -- Book is way too delicious to resist.
★ ★ ★ ☆ ☆
j elle
The story has been followed by many people and with the recent marriage of Mary Kay and her younger lover Vili. This book is written in a fashion that is very hard to follow as it jumps around from interview to interview and doesn't work to connect them all together. The book does do an excellent job of talking about Mary Kay's past but fails overall.
★ ★ ★ ★ ★
lea hansen
I just finished reading "If loving you is wrong". Gregg Olsen does a good job of pulling back the layers of Mary K, to expose the raw nerves. She is not dealing with real life, just fairy tales. I find it hard to believe she would throw away her first 4 kids to have kids with a kid! There are many victims in this story, and as far as I'm concerned, Mary K is not one of them!
★ ★ ★ ☆ ☆
agatha
If Loving You is Wrong... hmmm, let's see, my opinion was immediately colored by the disrespect I had for the teacher. The writing was great, I like to read most of Gregg's books, some of the terrible criminal subjects are hard to fathom and hard to get through. Keep it up ......
★ ☆ ☆ ☆ ☆
scott meneely
I didnt read this book i saw a profile the other night they did on TV, My opinion is this women is really sick in the head and for anyone to try and put her actions in perspective is just as sick as she is..This kid was a 13 year old child and Mary Kay had no right to even look upon this child with any type of sexual desire. There is absolutely no excuse for her poor judgement and after being given a 2nd chance she still couldnt stay away..Having 2 children with a child is unspeakable. I think she should be kept exactly where she is with getting medical treatment because she will no doubt do this again.. Just because she is a women doesnt make it any less of a crime if it were a man we would all be repulsed that a man would have sex with a young child well its just as repulsive if not more that this women whom had 3 children of her own would do what she did. I don't care what kind of mental label they want to say she had she still crossed the line and until she can function in our society she needs to stay exactly where she is...No pity from me!
★ ★ ★ ★ ★
marvin
I give this book five stars, because of the depth of research, and objectivity with which it was written.
Olsen's book really helped me to understand what was, until now, a totally un-understandable situation.
★ ★ ★ ☆ ☆
melissa rueschaw
If you liked this book, you'll also like "Mass With Mary-The Prison Years" by Christina Dress. Her book picks up where Mr. Olsen's book ends - Mary Letourneau in prison and what happened over the next several years. Her book will make you laugh, cry, and at times, both.
★ ★ ★ ☆ ☆
radek ebesta
I am amazed at times at the ability of writers to be neutrally compasionate about their subjects, as is Mr. Olsen. However, as the mother of a fourteen year old boy, I know Mary is a pedophile. I wonder if Mary will now find another young boy to focus on since Vili is older.

Almost as offensive as the crimes she committed is the fact that there is some sympathy for her situation. Why? Because she is a female pedophile? She is no different from any male teacher that sexually abuses a young female student. As a society we should be offended at this double standard.

I do not understand how or why anyone has sympathy for this pedophile rapist.
★ ★ ★ ★ ★
patty busch
Just finished this book and feel I am so "in the know" about all the Mary Kay business!!! (if that's what you call it).

Olsen gave great detail and plenty of information. He did his homework! Great book!

Adrienne
Miami, FL
★ ★ ★ ★ ☆
kirti
I thought this was an excellently well written book by Mr Olsen. I am a reader from United Kingdom and have read a previous book An American Black Widow which was brilliant. Luckily I can now get true crime books from the store as there is not a great deal of choice in the U.K and US has some exceptionally good authors of true crime books.
This is the sad story of Mary Kay Letourneau a teacher who fell in love with a student, albeit he was only 12 years old at the time! And had two children to him. I certainly do not see Vili as a victim.
I hope Mr Olsen keeps his true crime books coming out thick and fast.
★ ★ ★ ★ ★
ahmed ali
All you narrow-minded Satan spawns should get hot nails hammered into your skulls for being so judgemental. If Mary and Vili weren't in love, she would've aborted his baby and abandoned him after that, but no, after her prison sentence they still get back together to raise their children. Now that's love, true and pure, and love like that comes once in a lifetime. Love is precious, and what they have is something they desperately need to hold onto.
★ ☆ ☆ ☆ ☆
ayas
IF she were a man and the 12 year old girl were pregnant everyone would be horrified. She is a sick pedophile who molested a child in her care. Please don't glorify another criminal by reading this book.
Please Rate The teacher and student sex case that shocked the world