Loving You (Love Wanted in Texas Book 6)
By Kelly Elliott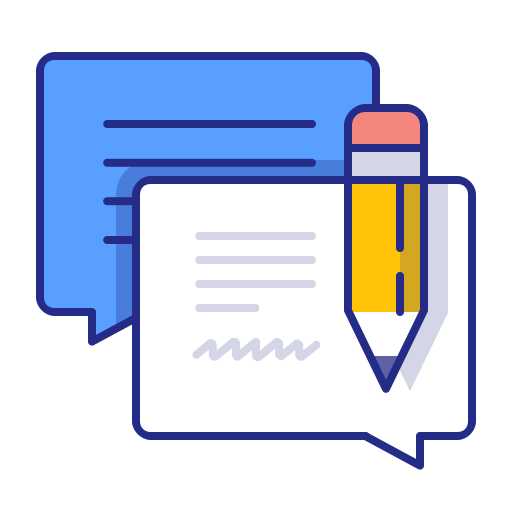 Total feedbacks: 26
★

★

★

★

★

★

★

★

★

☆

★

★

★

☆

☆

★

★

☆

☆

☆

★

☆

☆

☆

☆

Looking for Loving You (Love Wanted in Texas Book 6) in
PDF
? Check out Scribid.com

Audiobook
Check out Audiobooks.com
★ ★ ★ ★ ★
shek
ღ'¨)
¸.•'¸.•*'¨) ¸.•*¨)
(¸.•' (¸.•` ღ FIVE AMAZING STARS!!!******
If Kelly Elliott wrote it, I read it, and I most likely five starred it. If you have never picked up a Kelly Elliott book, you have done yourself a disservice.
If I could give this book more than 5 stars I would. Taylor is so sweet and innocent and Jase.. damn that man.. How does the author manage to write such romantic men?
I adored every element of this book. The book moved fast and if you've read the others in the three series (that all tie together) you will enjoy seeing all the couples you have grown to love too.
Taylor and Jase had a very rocky start, but they find their way back to each other. To watch their love story unfold right before your eyes was uplifting and mesmerizing.

Do yourself a favor and pick this book up today!!! You will not be disappointed.

Review Copy of Loving You provided by InkSlinger for an honest Review.
Reviewed by Keri from Alpha Book Club
★ ★ ★ ★ ★
saleh
We come to an end of an era. Three series all finish in this last book of Loving You. Kelly Elliot is a master mind and has magically pieced together three series that intertwined together. Each book has you sitting on the edge of your sit, at times I had tears running down my face. This last book took me a few tries at picking up and reading. I just didn't want it to end. They best is always saved for last and Jase and Taylor's story was my favorite. The two series intertwined perfectly. And they emotion I felt in this book was just unpredicted. Kelly always makes me cry but I just see this one coming. We were able to get enough from each character from the past. Kelly allowed us to see into those amazing characters she created. I loved being able to see into each of there lives. I am sad that this series had to come to ab end but I feel as if I have a connected with each of book. Kelly took us for a ride of our live and all thought this ride came to an end. I can't wait for the next to start.
★ ★ ★ ★ ★
jamie peterson
WOW! Another phenomenal read by Kelly Elliott! What an amazing way to end this series and a fantastic way to say goodbye to a family that I fell in love with from the very first book. So if you haven't read the other books in this series stop right now go back and do so. I promise you will not regret it!
This book follow Brad and Amanda's (from the Wanted Series) daughter Taylor, and Whitley and Layton's (from the Broken series) son Jase. (don't worry there is a family tree to help you) Jase has been in love with Taylor since the moment he met her. But he allows fear and feelings of inadequecy stand in the way. When fate continues to throw the two together their attraction and chemistry is cannot be fought.
Kelly Elliott writes a story that will suck you in and have you living in another world where love and family are number 1, and really isn't that what we all want. For the past few years, since i discovered Wanted, I have lived in this world and I am so sad to see it end.
★ ★ ★ ★ ★
mark coovelis
Taylor and Jase's story is the final book in the Wanted-Broken series, and what a way to end it. Kelly did an amazing job at giving us a view of all the amazing characters we have come to know and love dearly.
Taylor Atwood had forever loved Jase Morris, her crush for him goes as far as she can remember. Jase Morris has longed after Taylor since he first laid eyes on her.
Their love story becomes a thug of war between worthiness and love. Not good enough VS I want her with all that I have and all that I am.
Love was never easy, but if they survive it, it will be worth it.
The ending to this beautiful and amazing series is a heart warming and loving conquering story.
We get to see our beloved couples who started it all and we get to see some closure into their future.
I will forever love this series with all that I am.
Kelly Elliott knew how to get to our hearts and stay there.

A MUST READ, FEEL GOOD, SEXY, PASSIONATE STORY
★ ★ ★ ★ ★
brian hart
Loving you is the perfect book to end this series! I love Taylor and Jase! If you want an amazing series to read start with wanted and let it take you on the journey of a lifetime. Kelly really knows how to draw a reader in and make you want to know more. I love how awesome Taylor and Jase are together. They make the perfect couple and to watch the heartbreak and then the mending of the heartbreak that they go through is amazing. While I'm happy that this story is so amazing that it's the perfect end to the series I'm also sad that it's over. If you want characters that will always stay with you this is the series for you. This book shows that no matter what love conquers all and that nobody and nothing is perfect. I had all of the emotions imaginable while reading this book but by the end I was so incredibly happy and filled with love that it's definitely one of the best books I've read in a while. Thank you Kelly for all of the gang and the memories to be had.
★ ★ ★ ★ ★
laleh
Welp, it's finally here, the epic finale of a trifecta of series! Loving You is book 6 of the Love Wanted in Texas Series which is the spin-off series of the Wanted Series and features the children of the main characters, it is also the 5th book in the Broken Series. OMG, right, how amazing is that that three great series are rolled into one for one epic finale!!! This is Taylor and Jase's story. We haven gotten a taste of their journey in the last two Love Wanted in Texas books. Taylor and Jase were meant to be together but in true Kelly Elliott style, first they have to get through obstacles. It was amazing to be able to get a glimpse into the Wanted and Broken Series characters and how Kelly brought everything together is absolutely mind blowing. I read this one slow because I wanted to savior it knowing this would be the last of the three amazing stories. This was a perfect finale and I very much enjoyed this story and totally recommend! #OneClickNow
★ ★ ★ ★ ★
jennifer mullins
Absolutely AMAZING! I'm so blown away with the way Kelly blended three of the most epic and fantastic series's ever. I'm still sitting here in awe and maybe a tad in denial too. I can't believe it's over, I don't want to believe it. Every single character we've welcomed into hearts came out to say goodbye. Not only did Loving You give us closure, it gave us one beautiful love story. I adored Jase and Taylor's journey. I have to say it just may be my favorite. These two loved each other fiercely. Jase stole my heart right from the beginning, with his gentlemen ways and sweet caring soul. They of course had a few bumps along the way, and the tears surely flew at times, but like all Kelly Elliott books, she gives us one epic HEA. My heart is full, and the smile on my face is huge. So thank you Kelly for sharing such lovable, real, enduring, and unforgettable characters with us. I personally will forever be grateful. Looking forward to the next chapter.
★ ★ ★ ★ ★
jean austin
4.5 Stars
I have been waiting for Taylor's story FOREVER!! She has always been one of my favs. Headstrong but always family oriented, Taylor is a people pleaser. Until it came to Jase. She didn't want to admit it, but she even threw herself at him at got nothing in return. When Jase finally gives in and makes her his, Taylor thinks everything has changed. But when Jase drops a bomb and leaves, Taylor is devastated.

Jase knows that Taylor is too good for him but he can't say no any longer. One intimate day together and he can't get her out of his head or heart but he thinks they can't work it out. When he leaves, he instantly regrets it...can he prove to Taylor that he is her forever?

Ahh...sigh...young love.....Taylor and Jase started off rocky and love is never easy. Find out how their path intertwines and how destiny always wins!
★ ★ ★ ★ ★
ching in
Seriously, Kelly Elliott is the queen of romance.

If you want a story with a guy who's words will make you swoon, just pick up a book by Kelly Elliott lock yourself away and absorb.

Told in dual pov's Jase and Taylor's story is beautiful, romantic and filled with heartfelt moments, family times along with intimate moments.

"Do you have any idea how much you mean to me? how you make my body crave yours?"

There's also a bonus of characters making an appearance from previous books within Loving you and along with it reminiscing and happy family times and a sadness to this being an ending to a brilliant series and era.

A breathtaking read once again from Kelly Elliott.

"I want to dance every dance with you for the rest of our lives. Every breath I take is for you, Taylor"
★ ★ ★ ★ ★
brad eldredge
I give this book 10 stars
I loved how this book ended the Love wanted in Texas series,...** No SPOILERS**
This book is another example of what an absolute Genius Kelly Elliott truly is. I cried, laughed and said OMG a lot. Taylor Atwood is In Paris and having an amazing time. Or at least she's trying. She is fighting her feelings for a man she has had the hot's for all through school. Jase Morris is Tall and very handsome. All the ladies have a thing for Jase. But all he sees is Taylor.
Jase keep luring her in and them pushing her away. But one afternoon in Paris changes things for the 2.
Kelly tied up a lot of loose ends with this book and a lot of it really smacked me hard in the face. I was sad to read the end. The book was FANTASTIC!!! But it was also bittersweet...Thank you Kelly for doing another amazing job
★ ★ ★ ★ ★
kelly foshee
All good things must come to a happily ever after. The Wanted, Love Wanted in Texas and Broken series are a must read, Loving You was the last book that ties all three together. Taylor and Jase's story was beautiful and romantic. Having met in college not knowing the ties that their families have with each other. One night in Paris changed everything, it was a beautiful moment and nothing would ever be the same again. Dreams and distance cause Jase to break Taylor's heart. After months of being miserable they cross paths again and find out things have changed and they are not living very far from each other after all. Fate steps in but then it could also be destiny. You hear a little bit about the other couples from the series and their families. Just a happy series all together that you don't want to miss out on or let go. Thank you Kelly for all that you did in making these stories so amazing.
★ ★ ★ ★ ★
bradford
WOW!!! What an epic ending to two beautiful series!!! Taylor and Jase have been going in circles with each other for a while. When they are on a trip with other college student to Paris Taylor can't keep her eyes off Jase. Too bad Jase is with someone else the whole time and Taylor wants to stay far far away from him so she won't get hurt anymore than she already is by having to watch them. When Taylor excuses herself from lunch because she can't take watching Jase anymore she never expected him to show up at her hotel room. Can Taylor and Jase finally get on the same page and stop hurting each other?
★ ★ ★ ★ ★
alglb
I have to start off this review with a big *sigh*. I've now read every book in the Wanted, Broken, and Love Wanted in Texas series. This book completes the stories of everyone in all those books. It was a fantastic finish to some wonderful characters who have made me want to find a cowboy in Texas, travel to Montana, get lost in Kentucky, and raise my girls with some good southern values and strong wills.
This story tied every character from the previous books together by joining Jase (son of Layton and Whitley from Broken) and Taylor (daughter of Brad and Amanda from Believe). Their story is one of new beginnings, new adventures, and joining families.
The only negative I can think of for this book was keeping all the characters straight. It got confusing trying to keep up with who was who and which baby belonged to which mom. As much as I loved the series, I don't think I could keep up with more babies!!!
Well done Kelly. I will love re-reading these stories for years to come!
★ ★ ★ ★ ★
natasha brown
I have mixed emotions about this book. This book concludes three series of Kelly Elliott. Fate had brought two people to bring the families of Wanted and Broken series together. Jase and Taylor show what love can be like when though obstacles that are thrown at you, and power through it. To also have faith within each other. To me Jase is absolutely swoon worthy. I love how this series ended and sad to see it come to an end. Kelly you are truly talented in your writing. You can make me cry, laugh, angry and so happy all in one book. Well done on another incredible book.
★ ★ ★ ★ ☆
carlis
The conclusion to the Love Wanted in Texas series was just what I expected. It was heartbreaking and then healing. I adore each and every one of the family members from this series. But as an added bonus Loving You also brings you in to the world of the Broken series. So many amazing characters in one book. Kelly as usual has outdone herself. I've always loved the fact that I can open a Kelly Elliott book and meet a swoon worthy man that will melt my heart. Although, I'm still partial to Chasing you and I think it will always be my favorite in the series...lol
★ ★ ★ ★ ★
annu
Beautiful! What a terrific series! I could not put this book down. I had to know what was going to happen and kept devouring it page by page. The characters seem so real, I felt like I knew them and was invested in them and their relationships. They are not fairy tale characters and have to work for their relationship and to get to their HEA. I especially enjoyed being able to touch base again with some of the previous characters and getting a peak into their lives. Very well done!!!
★ ★ ★ ★ ★
jenjens
What an EPIC ending to an amazing era of three series!

Taylor and Jase's story had to be one of my favorites. They have been in love for so long and just couldn't fight it anymore. Of course, they had to overcome a tragedy that seemed to make their love for one another stronger than ever!

Kelly was also able to touch base on every character in the three series and wrapped it up so nicely!

I would recommend Kelly's books all day everyday to everyone I meet!
★ ★ ★ ★ ☆
travis lawrence
Kelly has finished the Wanted, Love Wanted in Texas & the Broken series in Loving You. My heart was breaking a bit to know that the characters that I have fallen in love with will now only exist in my heart and my memories. The Wanted series was the first series that I read from Kelly. It introduced me to her writing. For all of you that have fallen in love with these characters as I have, you all are in for a treat with Loving You.

In Loving You we finally read Jase & Taylor's story. I have so many mixed emotions with this book. I have to say that it's a 4 star book for me mainly because didn't love Jase & Taylor's story. I loved how it started off. Chapter one had me hooked. The problem is that I didn't really love Jase. For me, I really never bought into the storyline.

Everyone knows that there has to be some big dramatic thing that happens in a book. Though I will not tell you what happens, I will say that I felt like I was reading a rewrite of FSoG Darker. I'll let you guess from there.... Again, I didn't buy into the storyline.

Now don't think that I am dissing on this book. I am really trying not to. On the contrary, I loved how Kelly wrapped up the series by intertwining the Wanted & Love Wanted in Texas characters with the Broken characters. It was perfect! There were a lot of characters that come back that I found myself saying, "Awe, I missed you!!!" My only comment to Kelly is that I would have liked to see a larger family tree at the beginning of the book. It was hard to see. I would have liked a "family tree" of sorts for the Broken series as well. I found myself going back and forth to GoodReads reminding myself who the different characters were and who belonged to who. It was fine because I remembered their storylines as soon as I looked back, but it broke the flow of Loving You for me.

I know that I have positive and negative things to say. I also know that books are subjected to the person reading it. I will say that if you love these characters from Kelly's past books, you are going to love how she wraps up the series. I loved the bonus epilogues! They both tugged at my heart and yet was so needed. It was the perfect way to end things. *wipes away a tear*

Loving You is NOT a standalone, in my opinion. If you do read it as a standalone you will not be able to fully enjoy the characters and the love and attention that Kelly put into this book or these series. Trust me on this.

Kelly, thank you for brining these characters into my life. The two characters that have come to my mind a lot over the past few years are Arie and Gunner. They have found a special place in my heart and I will never forget them. Thank you also for allowing me to read this prior to it's release. I enjoyed the conclusion of these characters and their worlds. They have made me laugh, cry, and brought enjoyment to my world. Job well done.
★ ★ ★ ★ ★
arlyn lopez
If you have followed the Wanted series, the Love Wanted in Texas series and the Broken Series then you so not want to miss loving you. Taylor and Jase's story was beautiful. Finding that kind of love is a rare and beautiful thing. This book gives you a glimpse of what 5 generations of that love looks like. This is the perfect ending to these series. Although a small part of me feels like I'm losing a family. They will live on in the pages of these books.
★ ★ ★ ★ ★
jennifer hartnell
The Wanted Series started it all for me almost 2 years ago I fail so deeply in Love with this series of books and as the story continued I gained not only a love for her work but a friendship I will always treasure. Loving You, Jase & Taylor have captured my heart just as all of the character's have. Ending the story with Loving You is bittersweet. But as time goes on the next page will turn Thank you Kelly for sharing these books with us
★ ★ ★ ★ ★
hilda
What an amazing book, series and sadly ending! Kelly Elliott brought me back to reading and lit the match to my book obsession! My heart breaks for the ending of this series but it couldn't have ended any better! Grab your tissues and wine for this one! This book is a must read and wraps this series up beautifully.
I can't wait to see whats next by this awesome author!!
★ ★ ★ ★ ★
james gentry
I can't believe it's over :( I have read everyone of the books in all three series and they feel like family, but Loving You was a great way to end the story. Loving You is the final book in the Love Wanted in Texas series by Kelly Elliott but it also ties in the Wanted and Broken series. Jase and Taylor are destine to be with each other but sometimes your emotions get in the way of your HEA. This is their journey to finding each other. I loved it!
★ ★ ★ ★ ★
dawn ezzo roseman
OMG!!! This book is pure perfection!!! I had to read it slow because I just didn't want it to end.
Loving You is the conclusion to the Wanted, Broken & Love Wanted in Texas series. I really can't believe it's coming to an end!!!! But Kelly Elliott definitely did a incredible job tying all the gang into Jase & Taylor's story! A one-click MUST!!
★ ★ ★ ★ ★
conna
This book is an amazing end to the love wanted series and broken series. It will make you feel all types of emotions. The love story of Taylor and Jase is so much of what I wanted yet none of what I expected. It is definitely going to make you swoon but also make you sad to see the series end.
★ ★ ★ ★ ★
mary severine
Perfect ending to a series. I was so sad to see the Love Wanted in Texas series to end. This book wrapped it all up though. Was great to see characters from the Wanted series in this book as well. Kelly did an awesome job as always.
★ ★ ★ ★ ★
leslie c
Loved Jase and Taylor's story. Full of passion and all the fun ive come to love from these families. This is the conclusion to the series and it is perfection. I hate to see it end but I couldn't imagine a better ending.
Please Rate Loving You (Love Wanted in Texas Book 6)