Better: A Surgeon's Notes on Performance
By Atul Gawande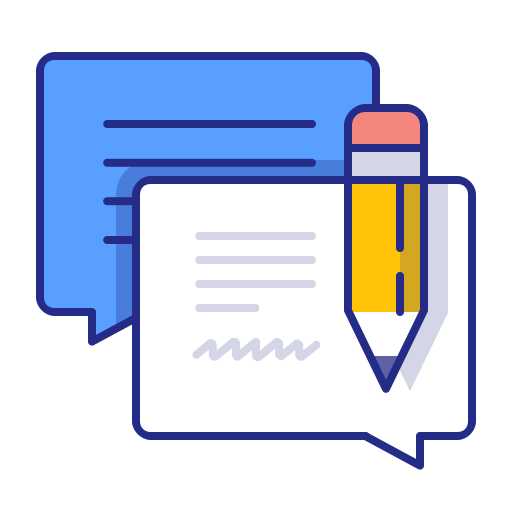 Total feedbacks: 109
★

★

★

★

★

★

★

★

★

☆

★

★

★

☆

☆

★

★

☆

☆

☆

★

☆

☆

☆

☆

Looking for Better: A Surgeon's Notes on Performance in
PDF
? Check out Scribid.com

Audiobook
Check out Audiobooks.com
★ ★ ★ ★ ★
elisalou
Not in the sense of Grey's Anatomy, but in the sense of books about surgical practice, this one rates at the very top. It's a classic in that sense, and many of my friends going into medicine have read it. It opens you up to not only surgery but the art of performance in a myriad of ways. I simply highly recommend it.
★ ★ ★ ★ ★
june ghosh
Phenomenal Book. Beginning to end it had me hooked. I was originally searching for a business performance book but I started reading it and thought I could learn from it. He makes the case for performance in three areas: Diligence, Doing Right and Ingenuity, backed with insight from a spectrum of surgeons' perspectives. This guy can write. Pick it up.
★ ★ ★ ★ ★
laurent ruyt
Dr. Gawande's well crafted book takes the reader right into the action. Suspenseful at times and jam packed with relatable experiences. Rarely does advanced intellect articulate information easy enough for anyone to understand. Bravo to an author who doesn't feel compelled to nurture inferiority in his readers.
★ ★ ★ ★ ★
sean ciullo
I have truly enjoyed reading this book and find the book a very refreshing look at medicine. I appreciate that Dr. Gawande was as unbiased in his approach to the book. As a practicing anesthesiologist I am always lookIng for ways to improve myself and I think that is the focus of this book. Thanks for such a wonderful book.
★ ★ ★ ★ ★
jessica bebe
As a pre-med student, this book has been a very useful guide on how to go into medicine with the intent to become a great doctor and not just another person with a white coat. Very insightful! I definitely recommend this for any doctor or doctor to be.

P.S. the Afterword is very inspiring.
★ ★ ★ ★ ★
linda lennon
I enjoyed Gawande full view on the topics in medicine that he discussed. It gave me a great feel for the field and also left room for the reader to be critical and think of additional ways of how to make the problems within medicine better
★ ★ ★ ★ ★
anica
Atu; Gawande is a great medical writer. I say that because he gives me as much of an unvarnished look behind the scenes as is possible for him in ways intelligible to me. I look for his articles and books.
★ ★ ★ ★ ★
bob carlton
If you've never read Atul Gawande's novels before, don't start here. First read his Complications, then come back to this book. If you watch Grey's Anatomy, Private Practice, Boston Medical, ER, or any of those hospital drama shows, Gawande's insight on hospitals, medical care, and health bureaucracy is for you. Don't take my word for it; go read.
★ ★ ★ ★ ★
lcthecow
Should be mandatory reading for medical students!
He writes well. The topics are profoundly interesting to folks in the healthcare field.
But would be also very interesting to any well informed adult.
★ ★ ★ ★ ★
sapna shah
I find the book highly informative and well written. Atul Gawande discusses a lot of interesting and conflicting issues in a doctor's life. I would highly recommend it, especially for college students intersted in studing biology, or psychiology.
★ ★ ★ ★ ★
sukhraj
Easy reading and very understandable. Easy to put his thoughts and actions into my own situation as an administrator. This book also provided some ideas on how to facilitate team building activities and thinking more proactive.
★ ★ ★ ★ ★
gary b
This book concerns one of the important social issues facing us. It is both readable and comprehensive, covering everything from hand washing to our system of delivering medical care. It is important reading for anyone who votes.
★ ★ ★ ☆ ☆
cupcake
This book is well written and passionately effective in its detailing the modern realities of health care from all sides of the "aisle."
The choices that we all make, doctors, insurers, patients, family members are reviewed in an anecdotal way that's clear, concise and well structured.
The author writes very well, the anecdotes themselves are interesting and illuminating and the book is a good read.
It appears to be a collection of essays that were published in The New Yorker?
A good book to read and pass on to others.
★ ★ ★ ★ ☆
sonja rusch
"I used to think the hardest struggle about doctoring was learning the skills... just when you think you know what you're doing, a failure knocks you down. It isn't the strain either, though sometimes you're worn to your ragged edge. No, the hardest part about being a doctor, I've found, is to know what you have power over, and what you don't."

So much like midwifery!

Another excellent book by Atul Gawande. I appreciate and admire his candor, his bravery, his heart, his depth of thought.
★ ★ ★ ★ ★
amanda banken
What can medicine do to improve the quality of patient care around the world? That is, at its heart, the question that author Atul Gawande throws at readers and practitioners alike. "We can do better," he tells us, and thus begat the title: BETTER.
Having thoroughly enjoyed
Complications
, I decided to check out Dr. Gawande's other writings and was pleasantly surprised to find this collection of stories. Although both Complications and Better are short story compilations, Complications lacked cohesiveness whereas Better had no such problems.
Leading us down simple and often shocking paths, Gawande gives us complicated facts but in laymen's terms. The simplest would be his chapter on hand washing, and how effective it can be for preventing the spread of infection, especially such newly dangerous things as MRSA, an antibiotic resistant bacterial strain that is killing hospital patients far too often. The ease with which its spread is preventable is as simple as a hand cleanser, yet getting doctors (and other medical staff) to do this is nearly impossible. "We can do better."
The beleaguered medical malpractice insurance requirements that plague every doctors pocketbook is hit hard upon, including a look at why it is necessary and why the system is headed for deep trouble. "We can do better."
Probably the most telling chapters were directed at Dr. Gawande's return to India (his national homeland). Polio is on the run and is nearly extinct as a disease. Yet in small Indian provinces, occasional "hot spots" flare up and a band of less than 10 medical men and women must vaccinate over 4 million children in less than two weeks. And they do it. Gawande tells us if this is possible, can't the U.S. do better at fighting infection? The other striking aspect is how India's doctors often work with substandard supplies (or minimal) on dangerous cases. Or perform a surgery they've never done before or are ill equipped to handle. But handle it they do. One such case involved a boy with hydrocephalus ("water on the brain" caused by a build up of cerebral spinal fluid). No physicians at the hospital Gawande visited had ever done a shunt, the procedure necessary to relieve the pressure. But they eventually do a makeshift surgery that saves the boys life "using about as few supplies as I'd use for a suture repair." Quite an eye-opener. "We can do better."
The chapters on CF (cystic fibrosis) are exceptionally well rendered as we learn that doing better at one thing can have huge benefits. When physicians focus all of their talents on cystic fibrosis, the result was astounding. Life expectancy for CF patients jumped from 17 years of age to over 40. And now it looks like they may very well be able to live into the 70s. It isn't some new super-drug that's extending these peoples lives, but looking at the disease process in terms of better treatment strategies; living proof that doing "Better" can help medicine achieve miraculous results.
Atul Gawande is to be commended for writing a book that flays open the medical system and exposes the diseases beneath; diseases that we can do better at.
★ ★ ★ ★ ☆
jane haase
If you told me that I would enjoy a book written by a surgeon, I would probably snicker a little bit when you turned away. I read surgeon's notes every day at work - they are dry, incredibly over-descriptive, and not all that mind-consuming, honestly. But my sister gave me two of Gawande's works, and after reading the first (Complications), I was hooked. Better is a book that focuses on improvement, on moving forward, and how best to do it. As someone in the medical world, I found it very interesting and applicable to my work. But Gawande gives examples and suggestions that can apply to everyone in any field or life-stage. His use of real-life case studies makes the possibly dry topic of improvement actually engaging. He writes using interesting case studies to demonstrate his points, including: infections and handwashing, vaccinations in the third world, military medical care in the field, ethical decisions and malpractice, cystic fibrosis, and childbirth... to mention a few. He advocates being open to change, always looking for areas in which you can grow and improve in your practice and as a human being. For example, one point that has really stuck with me since reading this is his section on "diligence". In my profession as a nurse, there are many little seemingly minor actions and procedures that we must follow a million times a day. But every little action contributes to the well-being of my patients, I must be diligent in my practice. I also must be diligent in my life, to work hard to accomplish the tasks I have undertaken, to be persistent. Gawande has seen and learned so much, through his writing I feel that he must be one of the most interesting men alive. The book really is not so much about only improving the medical practice, but improving as humans. Gawande has a great deal of insight to offer, and I would happily give either of his books to any friend of mine, regardless of their interest in medical affairs/cases. I think we can all find something to learn from in his works.
★ ★ ★ ★ ☆
sircaliban
Atul Gawande's collection of essays reflect on medicine in an amazingly even-handed way, considering the author is a surgeon. Rather than a defense of medical care, the author explores several controversial issues affecting health care and manages to not only see the various aspects of each issue, but to examine them in such a way the reader's mind is opened.
Divided into 3 main sections, each a virtue that contributes to the development of modern medicine: diligence, doing right, and ingenuity.
I was grabbed immediately by the first chapter regarding hand washing. Yes, hand washing! As an obsessive hand washer myself, I found the statistics regarding health care professionals and hand washing to be astonishing! And in the face of overwhelming evidence favoring hand washing, its pretty amazing that everyone is not donning exam gloves for everyday tasks. On the contrary, the cavalier attitude demonstrated by doctors and nurses towards hand washing would make a great psychology study. But luckily for us, there are people out there that not only appreciate the value of frequent washing, but took the extra step to figure out how to make it happen.
I must apologize for not making this sound more interesting, because it truly is.
While I found every chapter fascinating, I was particularly intrigued by the study of cystic fibrosis centers, and the description of medical care in India. In each chapter, we meet people who use their knowledge and skills to BE better.
I especially appreciate Gawande's advice on becoming better, a 5 step program for improvement, or how to be a positive deviant. 1. Ask an unscripted question. 2. Don't complain. 3. Count something. 4. Write something. 5. Change.
When are our efforts enough? Why do we always have to be better? Because we have not eradicated disease. We have not eliminated mistakes. We have not erased social inequities. Read about the people who are dedicating their lives to making things better. It will make you want to be better as well.
Highly recommended to health care professionals and patients alike.
★ ★ ★ ★ ★
alison f
Atul Gawande's talent for bringing complex issues before the general public lies in his excellent writing ability, apparent in his earlier work, "Complications." He explores the issues of current medicine in penetrating essays that can be grouped into three categories: Diligence, Doing Right, and Ingenuity. Doctors in the United States today are facing a litigious public that demands perfection from mere mortals. Gawande presents a balanced picture from the view of patients and their families as well as from doctors' perspectives. The economy of his writing permits the reader to zero in on the issues quickly. I must say, right from the outset of this collection, that the essay on hand washing has made me leery about any doctor's touch. Today's headlines about incurable bacterial infections now reaching into our school systems bear out the relevance of Gawande's concerns.

I see no sense in rehashing all the essays here. As a reader, you should know that these essays are highly relevant to all of us and underscore what we don't know about our healthcare. When we enter a facility for treatment, for instance, do we know where that facility stands in relation to positive outcomes for the condition we need treated? If not, why not? I did especially like the essay about medicine in India, as I frequently visit there on business. I think Gawande's thoughts about achieving better results through diligent adherence to what we already know works is good advice for many areas in life, not just medicine.

This collection is well worth anyone's time. It's thoughtful, well written, and relevant to all of us.
★ ★ ★ ★ ☆
marc porter
Gawanda is a surgeon and a skilled writer. This collection of essays explores the ways in which changes in medical behavior and organization (as opposed to new scientific discoveries) can lead to drastic improvements in health and survival. He explores a broad array of applications, from interminable efforts to eliminate polio in India and elsewhere to impressive innovations in front-line war medicine in Iraq to ways that hospitals have tried to get doctors to ... wash their hands. Even though many of the essays were previously published (in the New Yorker), Gawanda has updated them and integrated them into the broader theme of the book.

Some of the essays stray from that theme, such as the one discussing medical malpractice, but each one is engaging. Gawanda is excellent at writing for a lay audience: I have no medical training and found the book completely accessible.

One of the principal messages, introduced early and revisited often, is that of "positive deviance": the idea that wonderful changes come from identifying (and learning from) individuals who deviate from norms and achieve impressive results. In his conclusion, Gawanda gives some ideas for becoming a positive deviant in medicine and in life. One is to "count something," building on the book's examples in which measurement systems led to drastic improvements in performance: one example is the Apgar score for newborns; another is the publication of cystic fibrosis treatment performance across hospitals around the country. Gawanda goes on to give a compelling example of how his own measurement helped him understand how to reduce sponges getting left inside patients.

The audiobook published by Sound Library consists of 6 CDs (about 7 hours and 30 minutes). It has good, engaging narration by John Bedford Lloyd.
★ ★ ★ ★ ★
bina
This book will be a great read for you if you're interested in the practice of medicine and how it could be done better. You'll love it if you simply enjoy lucid writing about the practice of medicine.

But this book also offers you great lessons if you want to understand how science and performance management come together as they should in business or any other field of endeavor. That's because the author sets out to answer a question that is as important for people in business as it is for people in medicine.

What does it take to be good at something when it is so easy not to be?

Gawande ways that most people, especially physicians, think that success in medicine comes from canny diagnosis, technical prowess and the ability to empathize. They think that progress in medicine comes from scientific breakthroughs and sophisticated equipment and procedures.

The reality, though, is quote different. Improved performance, according to Gawande, comes from

Diligence
Doing Right
Ingenuity

Again and again Gawande demonstrates how concentrating on patients and on performance leads to improvement for both individuals and for medical practice in general. He does this with a mix of historical examples, patient stories, statistics and stories from his own life and practice.

He divides the book into three sections corresponding to his three necessities for improvement.

In the section on Diligence the chapters are on washing hands, dealing with polio in India, and dealing with casualties from the Iraq war. The chapter on military medicine and the concentration on process improvement is worth the price of the book if you're in business. One of the most powerful lessons of this book is that process improvements can lead to dramatic improvements in performance.

The section on Doing Right deals with ethical issues that physicians face. The chapters are on medical malpractice, whether and how physicians should be involved in executions, when a physician should fight to keep a patient alive, and the problems and dilemmas of how the business side of medicine affects how medicine is practiced.

The central messages of this section are that "Choices must be made. No choice will always be right. There are ways to make our choices better." How to learn about making better choices is the subject of the third and final section of the book.

In Ingenuity or "thinking anew," Gawande covers measuring the comparative effectiveness of physicians and medical centers, relative and absolute measures of performance, the practice of obstetrics as a model of change, and how physicians in less developed countries get by without the technology and facilities that are characteristic of US medicine.

This section is about how to do better. You can sum it up this way: there is a bell curve in almost all human activities with huge variations in performance between the best and those in the middle of the pack. Measuring results is the way to get results that matter.

This book is about the practice of medicine but it's also about getting better at whatever it is that you do. Gawande's message is that "better is possible." It requires diligence and moral clarity, the willingness to try and measure outcomes, and the discipline to change what you do based on the results you get.
★ ★ ★ ★ ☆
suebleau
In any human endeavor, variations of performance create a bell curve and most participants are average or below average. Dr. Atul Gawande explores the challenge of practicing medicine and striving to be a "positive deviant" on that curve.
Better: A Surgeon's Notes on Performance
explores the pursuit of perfection in several areas of medical practice. Athletes, he writes, teach us a lot about "the value of perseverance, of hard work and practice, of precision. But success in medicine has dimensions that cannot be found on a playing field. For one, lives are on the line." (p. 4)
Several chapters of this book appeared first as articles in periodicals. Though the book follows a fascinating theme, do not expect it to be as well-integrated as
Complications: A Surgeon's Notes on an Imperfect Science
. The overall message is the dialectic between strict adherence to practices known to work (hand-washing) and an inspired ingenuity. How to achieve both?
There is much interesting material here: the WHO campaign to eliminate polio, the history of Cesarian sections in obstetrics, the ethics of assisting in the death chamber, the story behind longer life span for cystic fibrosis patients. These and other chapters are tied together by the quest for improvement of outcomes.
The afterword encapsulates Dr. Gawande's advice to medical students on making a difference in people's lives, and it alone is worth the price of the book. "It often seems safest to do what everyone else is doing ..." he writes in closing. "But a doctor must not let that happen--nor should anyone who takes on risk and responsibility in society."
Altogether this is an informative and thought-provoking book with lessons that go beyond the specifics of medical practice.
Linda Bulger, 2008
★ ★ ★ ★ ★
vinka maharani
Gawande opens by asking an important question: "What does it take to be good at something in which failure (the practice of medicine) is so easy, effortless?" The answer is grouped into three headings - diligence, doing right, and inquisitiveness. Gawande then uses examples to illustrate each topic.

Diligence: Hospital infection control efforts have long identified increased hand-washing as essential - yet, studies continually report alarmingly low rates of compliance. Examples demonstrate that making this easier, searching out best practices, and sustainment efforts are key to significant improvement. Polio eradication is the subject of Gawande's second example - the follow-up response to a case in India, involving vaccinating 4 of the target 4.2 million with 37,000 vaccinators in four days, and requiring effective ice, vaccine and personnel distribution, as well as follow-up. Then it's on to the U.S. Army's efforts to reduce Iraqi war death rates - data-analysis and follow-up (eg. WEAR those Kevlar vests, changes in treatment), placement of forward operating teams (operations limited to about 3 hours) backed up by four mobile hospitals (up to 3 days care) and level IV hospitals (up to 30 days care in Germany and Spain, backed up by Walter Reed - the average time from injury to the U.S. has dropped to less than four days (from 45 in Vietnam), and the death rate has dropped to 10% (24% in Vietnam).

Doing Right: Here Gawande summarizes the difficulty of health-care professionals "knowing when to quit" (do no more for a patient), the moral dilemma of assisting executions, and problems determining how much to pay physicians (paid about 7X that of the average U.S. worker, vs. 3X in the rest of the world).

Inquisitiveness: Gawande saves the best for last, beginning by citing problems in childbirth and the difficulty training new doctors in the art of forceps use (correct pressure, pulling strength, choice of forceps, placement). Then its on to cystic fibrosis. Here we learn of Dr. Berwick's efforts to improve quality (offers funds - IF recipient centers share their data and methods with others, AND discuss improvement plans with patients. Discussion with a resident afflicted with CF elicits the conclusion that better use of existing knowledge is more important at this time than more research (eg. genetics). Similarly, we learn how rural Indian doctors improvise - thus, basic tools and cleanliness are likelihood to offer greater improvement there than the latest U.S. technology.

Gawande's Recommendations for Physicians: 1)Don't complain, ask questions (include getting input from technicians, LPNs, etc.), quantify outcomes, write so others can learn, and look for opportunity to change to improved methods.
★ ★ ★ ★ ☆
asmaa abdul hameed
Dr Gawande may have written this book specifically about improved practice in medicine, but many of the points he makes are valid in other fields of human endeavour. Dr Atul has provided eleven essays around the themes of Diligence, Doing Right and Ingenuity. The question posed in the introduction, and explored throughout the book, is ` ..having accepted the responsibility, how one does such work well.'

The topics of the essays are:

Under the heading of `Diligence', Dr Gawande writes about the importance of handwashing, attempting to eradicate poliomyelitis, and the treatment of casualties of war.

Under `Doing Right', Dr Gawande addresses the use of chaperones during medical examinations, medical malpractice, income earned by doctors, the roles of doctors in capital punishment, and issues around aggressive medical treatment.

Under `Ingenuity', Dr Gawande covers medical intervention in the process of birth, excellence in treatment for cystic fibrosis, and medical care in India.

Finally, Dr Gawande offers suggestions to medical students (and others) about making a difference by becoming `positive deviants'.

In summary, the answer to the question posed by Dr Gawande could well be the following `Do what is right and do it now' (Dr Virginia Apgar, as quoted on Page 186).

This is well written book which, while it draws on examples in the field of medicine, contains lessons for each of us who strive to make a difference. Technology provides many solutions and enables advances in areas previously thought impossible. But it is human ingenuity that underpins technological advance, and sometimes it is simple human practices that have the biggest impact.

I recommend this book to those who are interested in striving for excellence more generally.

Jennifer Cameron-Smith
★ ★ ★ ★ ☆
shannon willow
Gawande's essays contain honest observations of the conflicting roles that the medical profession play in the life and death of individuals and populations. He also asks seemingly obvious questions about why things are done in medicine and public health despite clear evidence that there are simple changes that can radically improve patients' health outcomes. There are no clear answers naturally, but the narratives provoke much thought.

What is really striking is the humility in his advice about being a positive deviance through simple principles of diligence, doing right, and ingenuity. His suggestions to fellow doctors and medical students to ask an unexpected questions, not complaining, measure and write about one's experience, and adopting best practices continually are underpinned by the recognition of medicine more as art than science. That there is always uncertainty in how human beings respond to the best of care in the medical setting. That much is unknown, and even more is unknown about what the profession does not yet know. Perhaps a healthy dose of scepticisim, coupled with a dash of irreverence for sacred cows, and continually asking "Why not?" in medicine, may be what is needed to "do right".

In Better, the anecdotes show just how unpredictable and irrational human behaviour can be despite the best of intentions. How surgeons who are obsessively sterile in the confines of an operating field ironically seem to blatantly disregard their own obsession once they are out of the OT. Stories about communities who reject the life-saving (and tragedy-preventing) public health measures to ring-fence polio outbreaks with vaccinations.

A fascinating (and fast) read.
★ ★ ★ ★ ☆
liza h
Atul Gawande is one of the rising stars, maybe THE rising star, amongst those publishing on the subject of American health care. After an undergraduate degree at Stanford, a stint as a Rhodes Scholar, and graduating from Harvard Medical School, he has gone on to become one of the best medical and public health writers in the U.S. Few people know more about the ins and outs of health care issues in America, and his dual associate professorships (Both the school of public health and the medical school at Harvard) keep him up to date. And...the guy can write. A long time contributor to The New Yorker and Salon, few do better at putting complex concepts into understandable language.

Better: A Surgeon's Notes on Performance, is a book that reads as what it is: a collection of essays that have been published elsewhere, and were often published for reasons other than figuring out how to deliver better health care. That said, Atul Gawande's voice is refreshing, and in this wide-ranging book he clearly outlines some of the most important challenges confronting 21st century medicine, including both quality and cost.

Gawande is convincing that measures for improving healthcare quality and affordability require stepping away from traditional viewpoints. His examples of how MRSA infection rates (endemic in American hospitals) were reduced to ZERO in one hospital, and dramatically reduced in several other hospitals, are engaging and fascinating. Similarly, his essay that traces the increase of lifespan in cystic fibrosis patients from less than a decade forty years ago to over sixty years in good pulmonary centers, is no less than amazing.

Gawande is less powerful when he wanders into medical ethics, expressing his desire that health care workers, especially doctors and nurses, be banned from having anything to do with state mandated executions. I'm not sure what this has to do with improving healthcare, and I find it just plain odd in other ways. Demanding that doctors adhere, under threat of law, to a government prescribed code of ethics is, well, kind of kooky. I know that I, as a family physician, don't want the government, be it Bush era, or Obama era, telling me what I can and can't do with my medical license, other than that I must comply with the law of the land in the way I use it. As an Oregon physician that lives in a state that allows both medical marijuana use and physician assisted suicide, I'm personally acquainted with what happens when government mandates regarding physician's code of ethics whipsaw between two administrations as different as those that had John Ashcroft and Eric Holder as attorney generals.

All in all, a fun and stimulating read. This book is provocative, informative, and intriguing. It will change your point of view, and solidly ground you in some of the issues that currently confront American medical care. Written in an easily accessible style, experience in the medical field is NOT necessary to fully enjoy this book. It is written for all comers, and almost all comers will truly enjoy it.
★ ★ ★ ★ ★
tibbie newman
From: [...]
Author & Book Views On A Healthy Life!

Book Review: Better by Atul Gawande, MD

Dr. Atul Gawande, General Surgeon at Brigham and Women's Hospital--Boston, Assistant Professor at Harvard Medical School, Staff Writer for The New Yorker, and Best-Selling author of Better writes about the importance of washing hands and how to actually cut the spread of potential lethal disease. He states that approximately two million Americans pick up an infection while in the hospital. Of these, ninety thousand will die from that same infection. Possible attacks come from rotavirus, Norwalk virus, Pseudomonas bacteria, resistant Klebsiella, MRSA-- methicillin-resistant Staphylococcus aureus, and VRE-- vancomycin-resistant Enterococcus--the last two frequently causing pneumonias, wound and bloodstream infections.

Admittedly, Dr. Gawande recognizes that studies show nurses and doctors do not wash their hands frequently enough, up to 50% of the time. Recalling the lesson taught by obstetrician Ignac Semmelweis, he points out the cause of childbed fever (puerperal fever) was the lack of washing hands. In 1847, 600 of 3,000 mothers delivering babies in Semmelweis's Viennese hospital, died from the bacteria Streptococcus, which leads to childbed fever. After instigating a wash up with chlorine and a nail brush for doctors and nurses, between patients, the death rate fell from 20% to 1%. Even though this procedure offered sufficient proof of success, doctors elsewhere declined to institute the hand washing. They simply could not believe that they themselves were making their patients sick.

Recently, a surgeon named Jon Lloyd hit on an idea from the Save the Children program: Positive Defiance, or building upon capabilities people already have, rather than making them change their behaviors. After meeting with small groups (from kitchen worker and janitor to nurses, doctors, and even patients) in a trial Pittsburgh hospital, and instilling the staff's ideas, change was made. For example, they themselves decided where to best place new hand-gel dispensers. By empowering the employees, they worked together toward a common goal. The result at the end of one year, "the entire hospital saw its MRSA wound infection rates drop to zero."

Dr. Gawande continues with news that The Robert Wood Johnson Foundation and the Jewish Healthcare Foundation are beginning to implement this initiative in ten more hospitals across the United States. To this point, no other idea has worked.

This is an excellent book.
5 Stars
★ ★ ★ ★ ★
jorge
If you are searching for a physician, how do you go about determining who is the best one to serve your needs? Where is there published data which gives you the opportunity to make rational decisions about your medical care?
I am not a scientist, and when a friend tells me so and so is a great doctor, I translate that to myself to mean my friend likes his/her doctor. How do we judge? Clearly, 50% of all doctors graduated in the bottom half of their medical schools. Not that that, in and of itself is a necessary determinant of whether or not someone is a good physician. But what is?
Dr. Gawande uses many anecdotes to show how the nascent science of improving performance amongst medical professionals is the key to longer, healthier lives.
Gawande asks hard questions of his profession, as well as of himself: if he's an average surgeon, should he be trusted with someone's life, or their child's life? Shouldn't we have a right to know how our doctors rate, when there are objective standards that can be applied to performance?
Fairview Children's Hospital in Missouri treats patients with Cystic Fibrosis. The patients who are seen at that hospital, consistently outlive patients seen at other hospitals who have the same condition.
Gawande argues that data, such as that, should be readily available both to patients and their families, so they can make informed choices about their care, but also for doctors so they can improve their own performance.
You will read case after case of how our health care system can improve and has improved. Buy this book for yourself, and pick up an extra one for your doctor.
★ ★ ★ ★ ★
shelbrit
My father was a surgeon, so when my wife checked "Better: A Surgeon's Notes on Performance," by Atul Gawande, out of the library, I decided to open it and see if it was worth a read.

Happily, it was absorbing reading! In spite of the title, it was not a collection of stories of successful heroic surgeries, but a series of essays on widely varying medical topics dealing with decision-making in the absence of complete data, morality, ethics, doctor-patient interaction, etc. Dr. Gawande deals with real-life issues that possibly could confront any member of the healing professions--supervising lethal injections of convicts, for example--in spare, straightforward prose packed with well-researched statistics, extensive interviews with doctors and nurses, and exposure to all sides of the issues. Although I paced myself, reading one chapter a day, I could have finished the book in a few hours, as it was interesting and written in down-to-earth terms.

Perhaps the greatest value of this book is the emphasis on performance measurement--"benchmarking," if you like. Dr. Gawande's research into treatment of diseases like cystic fibrosis, for example, revealed that the most successful treatment centers (1) kept detailed records of treatments, (2) were eager to try any seemingly logical approach, and (3) learned quickly from their successes and failures.

I'm going to recommend this book to all of my physicians--all of whom I regard as exceptional caregivers, but I heartily recommend it to anyone concerned with the state of health care in America.
★ ★ ★ ★ ★
jessica t
The book exposes a doctor's mind to the rest of us not familiar with the inner workings of the profession with a collection of highly readable essays.

On washing hands: the book starts with an essay highlighting risks of doctors not washing hands after meeting every patient. Not in a million years would I have imagined my doctor's hands to be a carrier of germs. During my life of a consultant, frequently on the road, I had made it a habit of frequently using hand sanitizers at airports, hotels and even client offices but even that wouldn't guarantee the occasional bout of cold or flu.

The mop-up: Fascinating account of the war on Polio. The author follows Dr. Pankaj of WHO in India who has a daunting task at hand. The account of Dr Pankaj confronting another doctor who had shouted at an illiterate woman warning it may cause rumors that WHO was forcing drops on people was interesting for another reason: The recent story of CIA organizing fake vaccination drives in search of Bin Laden was a rumor turning out to be a real-life story with a similar twist.

Naked: Great account of cultural sensitivity in getting patients to be naked for health exams. Reminded me of annual physicals when my doctor examines me; the exams generally include inspecting my crown jewels. Enough said.

What doctors owe: examines aspects of malpractices and lawsuits on ethics and accountability of doctors and surgeons. Dr Gawande makes an argument for us to trust doctors, which perhaps most of us do anyways; but there are no answers on how to provide accountability and checks and balances.

Piecework: interesting account of what goes into a doctor's salary. Makes me wonder if I would want to make what Dr Gawande makes. Sure; but do I have the knowledge and training in the field to do so?

Doctors of Death chamber: Examines the dilemma of doctors and nurses who are required to administer lethal injections to execute death sentences. Reminded me of newspaper accounts of hangmen in India that would appear at the time of occasional hangings and executions.

The score: fascinating account of childbirth seen though the eyes of a lady doctor determined to give natural birth, only to end up with a C-Section delivery. Though the focus is on Apgar score and its role in childbirth, the essay builds a case for the role of C-Section delivery in improving mortality rates during childbirth.
★ ★ ★ ★ ★
john enrico
Atul Gawende's "Better" should be mandatory reading for anyone engaged in providing, regulating, or legislating health services. Gawende, a general surgeon who specializes in endocrine surgery at Boston's Brigham and Women's Hospital, has written a provocative and insightful book on how we can improve healthcare today. He is quick to admit that true success in medicine is not easy. It requires will, attention to detail, and creativity.

"Better" shows, however, that it is possible anywhere and by anyone. The author illustrates this with case studies showing how diligence, doing it right, and ingenuity can make a big difference.

Gawende argues that once we've made a science of "performance" - as he shows with simple examples of hand washing, a polio "mop-up,"wounded soldiers, child delivery - thousands of lives can be saved. Today, the scientific effort to improve performance gets only a miniscule portion of scientific budgets. Yet it can arguably save more lives in the next decade than bench science, more lives than research on the genome, stem cell therapy, cancer vaccines, and all the other laboratory work we see in the press. The stakes are high.

Gawende is arguable the best nonfiction doctor-writer around today.
★ ★ ★ ★ ★
bill cawley
A compulsively readable book, but in the end, terrifying. The litany of medical errors, resulting in vast numbers of permanent injuries and even death, must make anyone paying attention do everything possible to stay away from doctors and even more from hospitals. For a layman, the task is daunting. Don't smoke, sure; don't put on too much weight, of course; exercise, yes we know; and if you get sick anyway - I don't know, pray? You have no way of finding a good doctor or even knowing if you have found one; no way of knowing which hospital is more or less likely to kill you by giving you the wrong dosage or even the wrong drug, or by pouring deadly bacteria into you via unwashed hands, or by paying no attention to your chart which warns about a life-threatening allergy.

And now we have the advertised panacea of electronic records. The only difference I have seen between computer-generated medical records and the old paper records, is that the computer ones are harder to navigate (if there's no category on the pull-down menus for what ails you, there's no way of getting it into the system) and impossible to correct. In the past couple of years, I have seen three new doctors and been in two hospital emergency rooms: all the doctors produced grossly erroneous records via their computers as did one of the hospitals, errors which took me many months of effort to partially correct (some errors could not, or would not, be corrected and remain to mislead future caregivers). Meanwhile, as Gawande details in this book and in his subsequent book about checklists, medicine becomes ever more complex and difficult to control.

Eeeek!
★ ★ ★ ★ ★
naomi rawlings
What impresses me most about Atul Gawande is his ability to maintain an open mind on most issues. For instance, in this work, he examines the medical malpractice issue and rather than accepting one view or another on this controversial issue, he examines the topic from a unique angle--physicians who have themselves had to sue other physicians for malpractice. He takes the same view to a broad range of topics, from the varying success rates for cystic fibrosis treatment to physician's role in state mandated execution to treatment of wounded in Iraq. He takes each issue and approaches from a thought provoking angle.

This work also should be read as a management book because he suggests that in medicine as in any other walk of life, some acheive success using what is believed to be the same methods as others, but in reality the success is due to "positive deviation," small improvements which result in greater results.

I loved his first work, Complications, and this is certainly its equal.
★ ★ ★ ★ ☆
alicia lomas
"Better" continues the story and meditations that Gawande started in his first book "Complications" regarding surgery and healthcare from the perspective of a doctor. Written in the same engaging easy-to-understand manner as his first book, "Better" is similarly interesting and timely given the focus on healthcare as an issue in our polity.

This book examines some of the issues that perplex and dominate aspects of healthcare delivery. Gawande speaks of simple things that the healthcare system could do better - such as ensuring hand washing by personnel as decreed by every hospital and provider facility. He also addresses issues such as physician compensation (noting surgeons are pieceworkers) and the weight of malpractice litigation and insurance costs on the healthcare system. A missed tumor on the x-ray of a son of a doctor provides a specific counterpoint to the general argument about malpractice tha serves to bookend the topic well.

His topics are varied; differences in cure rates at different clinics; public health and the campaign to eradicate polio; and, a very interesting chapter on doctors who serve as physicians attendant to death penalty executions and the intersection of their training and the necessities of performing this job that seems to contradict the Hippocratic oath.

Overall, his book serves to illustrate an often miraculous and wondrous system that serves many with lifesaving interventions but that also could do better in many ways and still has issues to resolve.
★ ★ ★ ★ ★
jennifer oppenheimer
If, from the title, you're expecting a surgeon's personal reflections on pivotal moments in his own career, you are in for a treat. This riveting collection is a whole lot more than that.

Gawande, a surgeon, staff writer for "The New Yorker" and author of "Complications," travels the world in search of excellence and then explores how it's done. He delves into the medical and ethical dilemmas (which often walk hand-in-hand with excellence) and reflects on choices and decisions. His writing is engaging, clear and graceful, inviting the reader to participate.

He divides the book into three sections, "Diligence," "Doing Right," and "Ingenuity." Naturally the themes overlap and stimulate one another.

The subject of the opening essay, "On Washing Hands," will be familiar - and frightening - to many. Two million people acquire nasty infections while hospitalized and 90,000 die from them, according to the CDC (reading this, you will suspect it is a lot more). Gawande explores why medical professionals won't stop spreading disease, the programs designed to make them, and the one (!) ingenious, diligent program that worked. Up to publication time, anyway.

"Diligence" is also the key to the amazing survival rate of Iraq military casualties. Although news reports have outlined this phenomenon (10 percent mortality rate as opposed to 25 percent during WWII and Vietnam) most people would assume the reason is better technology. Not so. It's the innovation and diligence involved in getting people to, first, actually wear their Kevlar, and then stabilizing injuries in the field and transporting them quickly out.

Diligence - and money - is the key to the campaign to wipe out polio. But some ask whether the money wouldn't be better spent on nutrition programs, or malaria, or parasitic disease....

For "Doing Right" Gawande, explores this problem of money, the malpractice system, the unease inherent in the physical doctor/patient relationship, keeping patients alive and deciding when to let go, insurance and its effect on all of the above. He also visits doctors who have participated in prisoner executions.

"Ingenuity" visits a hospital with phenomenal success rates in cystic fibrosis patient health and finds an extremely diligent doctor, examines the Apgar score and its effect on infant mortality rates, and witnesses the incredible versatility of overwhelmed doctors in India. Each of these prompts hopeful thinking for wider improvements.

Gawande's focus is on the human component in medicine; how "positive deviance" from the norm - a willingness to change, to ask unscripted questions - can have a broader effect. Interestingly, while all the essays were equally absorbing, the grimmest were those dealing with the entrenched system - insurance, malpractice, time constraints.

In each of the others it seemed possible for individuals to stimulate improvement, as long as they engaged with colleagues and patients. Psychology plays a role in all innovation. Although a doctor in 1847 recognized physician culpability in childbirth death rates, his abrasive hectoring cost him his job. Yet 20 years later, Lister succeeded in transforming the field through persuasion and respectful explanation.

Thoughtful, enthusiastic and persuasive, Gawande deserves a wide readership among medical professionals as well as the rest of us.
★ ★ ★ ★ ★
lee hillman
Recently, I read Atul Gawande's third book, "The Checklist Manifesto," and I was SO impressed with the book...the content and his wonderful writing style, that I devoured his other two books: "Complications," (his first book while he was still a medical resident) and "Better: A surgeon's notes on performance."

I sent out an email to everyone I knew about his books and told them that every once in a while an author write something really IMPORTANT. I plan to read his ongoing column in the New Yorker and anything else he writes in the future. The pioneering research...and writing he does can help save the lives of MILLIONS of people. He is like the Salmon Khan (who is revolutionizing education) of medicine. I hope that soon Dr. Gawande will make a presentation to a TED conference. He so-o-o has ideas worth spreading (The TED talks' mantra).

By the way, coincidentally, I just happened to read the book on and around July 7th, (2011)...the anniversary of my father's death...who died PREMATURELY...as a direct result of a doctor error. My father went to his doctor complaining of stomach problems, and because he was on heart medication for congestive heart problems, his doctor assumed that it was the medication that was upseting his stomach, so she sent him home with the equivalent of Mylanta (for stomach upset). However, shortly thereafter, he was rushed to the hospital with a perforated ulcer. The sad thing was that in his medical chart, it was documented (repeatedly) that he had had years of difficulties with ulcers. My thought is that his doctor did not take this into consideration...she missed this...and my father lost his life as a result.

A loss of a family member is a huge loss with many long-term ramifications.

Thank you Dr. Gawande for your great work as a doctor, researcher, journalist, author and as a doctor who works with the WHO (World Health Organization) in improving patient safety.
★ ★ ★ ★ ★
trish lindsey
I found this book absorbing reading and finished it in less than twenty four hours. The author is a surgeon in the US and writes from experience so the book has an authentic feel to it. He is so enthusiastic about what he does and it really comes over in the book. He is always looking for ways to improve what he does and is interested in any improvements which other people make.

He covers a wide range of subjects in this fascinating book - from childbirth and how medicine doesn't always intervene in the right way; the role of the medical professions in capital punishment in the US; medicine on the front line and how outcomes have been improved for injured members of the armed forces; the global fight to eradicate polio and other diseases and how international vaccination programmes are run on a shoe string.

What I found most interesting is how hand-washing and hygiene in general are still the most important factors in halting the spread of infection. Throughout the book there are examples of how simple low-tech solutions to medical problems are often most successful. Somehow the focus on hi-tech solutions has made medicine forget the simple things. I found the chapter on cystic fibrosis treatments really interesting especially how the centres which were getting best results were persuaded to share their information.

The book is well written in an easy accessible style and does not burden the reader with jargon. There is a list of sources consulted at the end of the book. If you enjoy reading about matters medical, about how dire situations can be changed and how people achieve fantastic results in appalling conditions then read this book.
★ ★ ★ ★ ★
fatih cetken
A fascinating and quick read, in each section there are plenty of inspiring stores about doctors making a difference. Dr. Atul Gawande, a general surgeon at Brigham and Women's Hospital and staff writer for the New Yorker has keen observation and insight to make single stories demonstrate not only the failings of our healthcare system but also the solutions to them because of individuals asking questions on how to do better. Ultimately, one of the questions he asks is how can doctors and hospitals be positive deviants? How does one become a positive deviant or an outlier that pushes beyond convention and advances patient care to new levels?
He gives examples of how over four million children need to be vaccinated in Northern/Southern India in three days to prevent a large polio outbreak. An immunization rate of less than 90 percent would be considered a failure.
Dr. Gawande talked about the evolution of obstetrics. After a damaging report in 1933, the specialty consequently committed itself to standardizing childbirth ensuring that with the new medical knowledge that it was applied consistently and routinely throughout the country. As a result maternal death in childbirth fell 90 percent from one in 150 in the 1930s to one in 2000 by 1950s. With continued innovations and the commitment to do better, the chance of a woman dying in childbirth is less than one in 10,000 today.
There are plenty of amazing examples that you don't have to be a doctor to relate on how truly inspirational these individuals are in times when the stakes could not be higher - life or death.
As a practicing family doctor, I believe that our healthcare system can do better in providing all of us the best care consistently and routinely across the country. Although his book is easily a classic and should be required reading for all future doctors, sadly I think true healthcare reform and improvement are years away. I wrote the book
Stay Healthy, Live Longer, Spend Wisely: Making Intelligent Choices in America's Healthcare System
specifically so everyone has the information they need to get the best care today. Until our healthcare system improves to its full potential as Dr. Gawande challenges us to do, unfortunately will always remain benefiting those who are insiders and harming those who are not. The real question is which one are you?
★ ★ ★ ★ ★
sara liliana
Atul Gwande's "Better: A Surgeon's Notes on Performance" is a collection of essays that probe skillfully and poignantly into the depths of medical ethics and the performance of doctors. He is a fine researcher and an astute observer who carefully delineates many facets of each issue that he explores, be it washing hands, malpractice concerns, or the Apgar score.

As a non-fiction writer, I was acutely aware of how adept Gawande is at using narrative to illustrate and discuss complex moral and ethical issues. He does not skirt controversial notions such as what happens to the soldiers who have been saved from grave injury on the battlefield and come home limbless and with horribly scared faces? Or why hospitals avoid publicizing the results of their effectiveness in treating certain conditions?

At the end of his book, he makes five suggestions about how doctors might make a worthy difference. All of these suggestions make sense for anyone wanting to make a difference. I'm only going to mention one that hits close to home: He says, "write something. . . it makes no difference if you write five paragraphs for a blog, a paper for a professional journal, or a poem for a reading group. Just write."

Let me add, just read Gwande's "Better."
★ ★ ★ ★ ★
adam bletsian
Atul Gawande wrote a book about a surgeon's life and work, but it really applies to anyone in all walks of life. We all have an opportunity to improve the way we do things - an opportunity to be more careful, to measure how we do things, to connect with others, and to share our discoveries with others - as I am doing now.

This work opened up insights into how medicine works - which I have only seen up to now from the prospective of a patient or patient's family member. Doctors have unique challenges, but too often they (like the rest of us) just accept the way they have always done things because it is all they know.

As I read this book, I learned how individual doctors made a significant difference in the treatment of difficult diseases, but not only wanting to do better, but by stepping out of the routine to actually do better.

I have a slight criticism with the author's discussion of early detection as prevention - a common error - particularly as we learn their limitations. I wish he focused more on steps we can take that really lower disease and mortality, such as not smoking.

I especially like the five suggestions of the final chapter of the book which I won't list here to let other discover as they read this very worthwhile book.
★ ★ ★ ★ ★
cathy day
Better is an entertaining compilation of writings about different facets of medicine, I picked up this book and finished it during one travel day.

Atul Gawande, a surgeon at Brigham's Hospital in Boston, weaves individual patient's stories with his thoughts about larger issues facing society. The stories remind us that medicine, given all of its dimensions, may be the most "human" of all endeavors.

I am not related to any doctors, I don't have any friends in the medical field, and I see my own doctor as infrequently as possible. Meanwhile, 15% of our economy is based on medicine and health care. This book was a peek into that world for me, showing how engulfing it is, occupied by deeply dedicated professionals who are barraged by emotional, intellectual and physical challenges as part of their commitment to others' health.

Gawande maps out his book in the Introduction. He says that there are three core requirements for success in medicine, around which he organizes his book: diligence, doing right and ingenuity.

In the section on diligence Gawande talks about the effort to encourage doctors and nurses to wash their hands to stop the spread of superbugs, the diligence of doctors on the battlefield in Iraq (many soldiers' lives are saved that would have been lost before,) and lastly, the effort to rid polio from the earth, how complicated and human that effort is in its problems and issues.

In the chapters on doing right Gawande talks about doctors' pay, medical lawsuits, doctors who assist in prisoner executions (when they have sworn to "do no harm") and how to know when to "pull the plug" on a dying patient (hint: you can't know.)

In the chapters on ingenuity Gawande talks about how medical centers can implement systems which improve survival. He describes in detail how a couple medical centers (and, arguably, due to the influence of a couple people in particular) are responsible for the life expectancy of cystic fybrosis patients now being up to age 45+, when in the 1960's the average patient could expect to live to age 3.

For me, reading this book was like meeting a captivating guest at a dinner party who offered me a glance into a deep, engaging, world. I came away thankful for the author and others in medicine for their commitment to a tough field in which they make meaningful differences in people's lives and well-being (and, therefore, happiness.) I know that people in medicine are as human as everyone else, and that there are people in medicine who abuse power, are greedy, etc, just as in every other field. But I think, for the most part, people enter and stay in medicine for noble reasons. This book is about those people, whom I can only admire and appreciate.
★ ★ ★ ★ ★
josh bookout
Atul Gawande is a general surgeon at the Brigham and Women's Hospital in Boston and -- from everything I've heard and read about him recently -- one of the best of the new breed of medical writers who devote their prose to informing the general public about important concerns in the world of medicine. If this new book, "Better: A Surgeon's Notes on Performance," is a representative example of his usual writing talent, I will completely agree with the above assessment. This collection of original and previously published essays is highly readable and very interesting. Normally, I am not all that interested in reading about medical topics unless it impacts me personally. I'm not a great fan of hospitals nor am I enthusiastic about going to a physician. Fortunately, for most of my life I have enjoyed relatively excellent health. My attitude, however, changed five years ago and Gawande's book takes on some genuine relevance for me. How so and why?

In a section of his book, entitled "The Mop-Up," Gawande discusses polio and the campaign to wipe it out in Asia wherein he was a momentary observer in the field in 2003. Way back in ancient history, when I was a mere child in the 1940s and America was hit with a polio epidemic, I was diagnosed with polio and almost died. Hence the relevance here for me. But more than that, I am convinced to this day that I was "saved" because of the efforts of a nurse -- I'm sure she was one of Gawande's "positive deviants" which he describes in his book -- who insisted on treating me and others with a controversial treatment (opposed by most of the medical "establishment" at the time) called "The Sister Kenny Method." She never lost a patient, by the way; we all recovered without any significant aftereffects that I know of.

Fortunately, from that time in the 1940s I never needed to be hospitalized again. That is, until 2002. Then I had a heart attack and was forced into a hospital for an angioplasty and had to take note of medical matters, including the state of medical care in this country." So, whereas before that latter year I could ignore books of the type that Gawande writes, I now have a profound interest in all things medical. Even more so since my second heart attack and angioplasty in 2006. (I even subscribe to daily updates via e-mail about medical topics!) I am now very concerned about "better" when it comes to medical care and policy.

Gawande divides his book into three significant sections: Diligence, Doing Right, and Ingenuity. He says that "Diligence" is "the necessity of giving sufficient attention to detail to avoid error and prevail against obstacles." The section "Doing Right" considers topics such as "how much doctors should be paid, and what we owe patients when we make mistakes." Important as these sections are, the final section, "Ingenuity," is of even greater importance in my opinion. Ingenuity, he says, "demands more than anything a willingness to recognize failure" and "arises from deliberate, even obsessive, reflection on failure and a constant searching for new solutions." Amen to that!

Furthermore, Gawande quite realistically concludes: "Betterment is a perpetual labor. The world is chaotic, disorganized, and vexing, and medicine is nowhere spared that reality. To complicate matters, we in medicine are also only human ourselves. ...Yet...to live as a doctor is to live so that one's life is bound up in others' and in science and in the messy, complicated connection between the two. It is to live a life of responsibility. The question...is not whether one accepts the responsibility. Just by doing this work one has. The question is, having accepted the responsibility, how one does such work well." Well said, that. Couldn't agree more.

One of the more politically relevant issues (at least for me) that Gawande discusses is the matter of medical practitioners' involvement in executions. In his essay, "The Doctors of the Death Chamber," he says that "We [doctors and nurses] must do our best to choose intelligently and wisely," and then notes that "Sometimes, however, we will be wrong -- as I think the doctors and nurses are who have used their privileged skills to make possible 876 deaths by lethal injection thus far." I cannot understand how a physician -- "First, do no harm" -- could even contemplate participating in the killing of another human being, even if officially sanctioned. Gawande addresses this issue in what I think is a sensible manner. But the debate on this issue is current, lively and will continue for some time.

I do, however, wish that Gawande had spent more time discussing the future of health care in America as regards the delivery of medical services to all its citizens. He briefly touches on this matter, but not in detail. From my perspective, HMOs are definitely not the solution (they are part of the current problem!) and government-managed health care (socialized medicine) is even less desirable. I mean, the government, in my opinion, cannot even provide a decent public education for our children; how can we expect it to provide decent health care? I have considered a number of proposals, all of them wanting in some way or other. I'd like to see Gawande tackle this problem in a detailed way from a physician's perspective. Maybe another book?

Moreover, regarding the above, it is disturbing to read what one American medical reviewer recently stated: "We spend 50 percent more per capita on health care than any other country, for a total of $2 trillion a year, yet our health system, according to the World Health Organization, ranks 37th worldwide. ...By any measure -- longevity, infant mortality, burden of disease -- we sit in the basement of the industrialized world." For a country that can spend trillions of dollars to wage war and promote "regime changes" throughout the world, that statement is embarrassing and hard to fathom.

All in all, "Better" is a good read and extremely informative. It is full of interesting anecdotes, as well as confronting, if only briefly, some of the major issues in the practice of medicine today such as the influence of money in the healthcare system, the problem of malpractice lawsuits, and medical practice under the tensions of the military battlefield, as well as more mundane issues which are often ignored such as the simple act of hand washing or how nakedness impacts the examination room. Since I have had my own experiences lately with the medical establishment, I can now relate to at least some of the topics that Gawande discusses. Therefore -- and since there is no medical experience like a really personal one -- I highly recommend this book to all readers. I guarantee you'll learn a lot, you'll enjoy the fine writing, and you'll have some thinking to do about the state of medical care in America.
★ ★ ★ ★ ★
angela sweeney
Atul Gawande, in "Better: A Surgeon's Notes on Performance," asks, "What does it take to be good at something in which failure is so easy?" When someone's well-being is at stake, is mere competence enough? The author maintains that a great deal more is needed "to enable every human being to lead a life as long and free of frailty as science will allow." With so much on the line, knowledge is not enough. To do their best, doctors should be conscientious, technically proficient, morally scrupulous, resourceful, and compassionate. The author examines "three core requirements for success in medicine": diligence (attention to detail and avoidance of errors), "to do right," and ingenuity ("thinking anew"). Is a doctor willing to look at a difficult situation in a new light? Can she confront her failures, learn from them, and change? Dr. Gawande presents specific examples of medical professionals meeting a variety of challenges and, in the process, transforming medical care and saving lives.

In this elegantly written book, the author makes the abstract real. He does not merely focus on dramatic events; he also demonstrates how the seemingly mundane can be crucial. One example centers on infection control. Deborah Yokoe, an infectious disease specialist and Susan Marino, a microbiologist, have done their utmost to reduce the spread of infection in their Boston-based hospital. Two million Americans acquire infections every year during their hospital stays and thousands die as a result. One way to cut down on infection in hospitals is for clinicians to carefully and consistently wash their hands. Yokoe and Marino have tried everything to get doctors and nurses to wash. They have posted warning signs, installed new sinks in convenient locations, given rewards to the units with the best rates of compliance, and even issued hygiene report cards. Nothing has worked. Doctors and nurses simply do not take the time to wash their hands as much as they should. As a result, the rates of infection in the hospital remain higher than they should be.

Two other individuals in Pennsylvania, however, came up with innovations that actually made a difference. Peter Perreiah, an industrial engineer, devised an ingenious system that made each hospital room function like a mini-operating room. Jon Lloyd, a surgeon and colleague of Perreiah, promoted the idea of "positive deviance--the idea of building on capabilities people already had rather than telling them how they had to change." By inviting the staff to come up with their own solutions rather than imposing rules from above, "the norms began to shift." One year into the experiment, infection rates dropped precipitously.

Gawande demonstrates time and again that when people rack their brains to come up with answers, they can solve seemingly intractable medical problems. The author's account of the Herculean efforts expended to eradicate polio in India and to save the lives of wounded soldiers in Iraq are fascinating and impressive. Equally engrossing are the sections dealing with best practices in obstetrics and effective treatments for cystic fibrosis. Dr. Gawande's remarks concerning how far physicians should go to keep their patients alive raise intriguing questions without offering facile answers. "In the face of uncertainty, wisdom is to err on the side of pushing, to not give up. But you have to be ready to recognize when pushing is only ego....You have to be ready to recognize when the pushing can turn to harm." The author believes that medical decisions should always be based on the best interests of the patient, and fruitless suffering should be avoided. This is a tough call and wise doctors will not hesitate to consult with their colleagues to get other opinions. My one quibble is that Gawande's segments focusing on doctors' income, malpractice, and the ethics of physician-assisted executions do not fit comfortably in a work about enhancing medical performance.

The bottom line is that "arriving at meaningful solutions is an inevitably slow and difficult process." Common to all successful initiatives is the willingness to face challenges with a determination to do whatever it takes to find remedies. Atul Gawande is a thoughtful and intelligent writer; his graceful prose makes "Better" an absolute pleasure to read. We can only hope that Dr. Gawande's colleagues will pick up on his admirable enthusiasm for behaving more responsibly, creatively, and diligently.
★ ★ ★ ★ ★
teri harman
Dr. Gawande writes very well and this is an important book on what is necessary to improve medical care. However, before considering the book as a whole I want to skip to the section that I found to be the most important and that I'm afraid will be overlooked by most readers.

"What is more likely to save [lives] - investment in laboratory science or in efforts to improve how existing medical care performs?

"The answer most people would come to is investment in laboratory science - the search for a cure... Instead... efforts to monitor and improve and transform clinical performance using know-how already in existence" would save more lives. "[W]e have effectively used the abilities science has already given us. And we have not made remotely adequate efforts to change that. When we've made a science of performance - as we've seen with hand washing, wounded soldier child delivery - thousands of live have been saved. Indeed, the scientific effort to improve performance in medicine - an effort that at present gets only a pitifully miniscule portion of scientific budgets - can arguably save more lives in the next decade than bench science, more lives than research on the genome, stem cell therapy, cancer vaccines, and all the other laboratory work we hear about in the news."

Personally, I have no doubt Dr. Gawande is correct. Improving the provision of medical care will do far more to save lives than research on individual diseases. For that matter, increasing access to medical care for the millions of uninsured Americans will also save tens or hundreds of thousands of lives over the next decade. Unfortunately most Americans seem to believe exactly the opposite: that money spent on research is a better investment than money spent on increasing access and improving care.

Dr. Gawande's other prescriptions for improving care are just as perceptive. He identifies three qualities necessary to advance performance: Diligence, Doing Right, and Ingenuity and provides examples of each either from history or from his own experience. Diligence and Ingenuity seem fairly obvious, Doing Right is less so but deals with the ethics of care. The chapter on Cystic Fibrosis, in the Ingenuity section of the book is a wonderful example of how to improve care by refusing to settle and by being willing to examine one's own behaviors and see how you compare to others in your field. What happens when a hospital finds it is not one of the leaders in care but is only average, or even below average? It takes courage to be willing to examine the question and diligence to pursue the improvements that need to be made.

In sum, this is an excellent book for professionals and lay readers.
★ ★ ★ ★ ☆
joooordan
I'm going into my surgical residency and the stories Dr. Gawande tells are spot on from what I hear many other doctors in the specialty says.

I appreciate his writing style where he not only explains the cases he's had but also his fears, failures and successes and the emotions behind them.

I feel this is a really great book for anyone who wants to know the inside secrets to what surgeons really face and the emotions and challenges they face.

Highly recommended.
★ ★ ★ ★ ★
jesusa
Constantly bombarded by the latest headlines in advances of genomics research, new drugs, and ever sophisticated machinery to help save human lives, Atul Gawande's book offers an insightful suggestion: diligence, transparency, and focus on data-driven improvement, on the part of the doctor, may well be the next frontiers if we're looking to transform the healthcare industry.

Science helps, but ingenuity, and diligence of the doctor are often overlooked and underestimated. Having no affiliation to the healthcare industry, this book has definitely brought me to re-evaluate my relationship with my doctor, and gave me a much better understanding of what to look for in the future.
★ ★ ★ ★ ★
sonny
Gives a good view of what it's like on the physician side of the equation. Dr. Gawande asks some good questions of his profession and offers helpful answers. The first person approach is engaging and the stories of outliers in the field are inspiring. Well worth the time to read or listen to.
★ ★ ★ ★ ☆
radu iliescu
Surgeon Atul Gawande offers a reflective se of essays on today's practice of medicine. Anyone who is or who will become a patient - that basically includes everyone - should consider this thoughtful book. Gawande wields reverently the sanctioned power to open up peoples' bodies. One undercurrent in his book is the role that insurance reimbursement has on patient care (negative).

Another undercurrent is the discipline of improvement as applied to medical practice. Practicing medicine is part science, part art. As in any endeavor, some practitioners are better than others and that which gets measured gets improved. Thus, Gawande suggests that measuring systems for quality, however imperfect, be nonetheless devised and applied.

For an engaging peek behind the white lab coat, read BETTER by Atul Gawande!
★ ★ ★ ★ ☆
pembsgirl
For anyone who wants an informed opinion on health care in America, reading Dr. Gawande's books is a must. He goes beyond just relaying the facts, he brings a new perspective to a much written about occupation. He goes through many of the modern health care concerns that many doctors do not speak of, such as defensive medicine.

His other book, "Complications" was written better, but this book is a great addition nevertheless. Through this book he takes the reader through the complicated issues in modern health care in the United States. My eyes opened in certain parts as realizations hit me. There are no easy answers, just fallible people.

Towards the end of my training when the reality of medicine hit and the basic sciences become rote, I began to see the faults of our health care system. I saw the awful decisions doctors had to make. I once commented to a friend, "sometimes it seems we are treating the `lawyers' first and then the patient.' This book allowed me to not feel alone in seeing fault in what we practice.

To quote Dr. Gawande: "The world is chaotic, disorganized, and vexing, and medicine is nowhere spared that reality."
★ ★ ★ ★ ★
corey vilhauer
In the book, 'Better,' Atul Gawande, an associate professor at Harvard Medical School, offers five suggestions for "becoming a positive deviant."

Ask an Unscripted Question
Don't Complain
Count Something
Write Something, and
Change

Of these five, my favorite is Count Something. By taking charge of quantifying the effectiveness of my work, I can become and experiment of one and find ways to improve my own best performance.

I rely on counting something far more as a runner than I do at my workplace. How can I bring the lessons I have learned in improving my running performance to my job?

This book inspired me with stories of how health care facilities around the world have innovated in achieving their mission of improving performance - of becoming Better.
★ ★ ★ ★ ☆
brad yeutter
Without question, the collection of fairly independent chapter raises pertinent and critical questions with the health care system and doctors' role in particular. The author's easy-going, descriptive, yet conversational narrative style is so captivating that it wouldn't be a surprise if you complete this book in a single sitting. Spanning a wide range including polio eradication in India, infection rates in US hospitals, war casualities, physical examinations, doctor earnings, dealing with patient deaths, OBGYN issues, death penalty etc, the author presents an interesting set of perspectives on each through personal observations. Though he doesn't attempt to resolve any raised issue completely (and can it be done anyway?), he presents the issues in a crisp manner devoid of any sensationalism typically associated with such discussions.

That said, the subtitle of the book and the contents seem to be a mismatch, at least for me. One could have expected a more detailed "lessons learned" tone in some of the discussions based on the sub-title. Other than a very short concluding "afterword", no such discussion exists in the chapters itself. That was a mild disappointment. Nevertheless, an absolute must-read. 4.5 stars
★ ★ ★ ★ ★
yaamini
A fascinating book, with great stories on a timely subject. I especially liked the chapters on Diligence. I tend to agree with Gawande that if the U.S. health system concentrated less on new drugs and fancy treatments, and more on good patient management and careful followup, we'd all be better off.

Gawande suggests that we scrap the present malpractice system entirely. He points out that under the present system a tiny number of patients harmed by doctors receive huge amounts of money, while the vast majority of victims get nothing. Gawande suggests a system in which people who are harmed by doctor error receive a set, limited compensation, without regard to who is at fault, negligence, and the like. This system is already in use in New Zealand. I think Gawande's is the best approach I have seen to the present malpractice mess.
★ ★ ★ ★ ☆
rebekah moan
This was my first book that dealt with medicine as the core subject and talked about perfomance. The average person rarely comes to associate both of these together and for some reason many of us treat doctor's as holier than thou. Dr Gawande raises some very pertinent questions specially in his essay's on the Battlefield and the Cystic Fibrosis - his notes on how the average lifespan of affected individual's(CF) has been rising over the years and how simple changes have made such big difference is very well depicted. His essay on how the surgeons in India were managing patients with such limited resources in such horrific conditions makes you think about the great divide between the resources of various nations - USD 4 in India compared to USD 7911 in US per person.
Finally, its a very short book that should take not more than a few hours to finish, at the end of it, I started thinking will it be innovation, new drug research that will drive future medical advancements or small incrimental changes, ingenuity in the way we treat that will make a bigger impact.
★ ★ ★ ★ ★
phoebe
Fascinating! I just had to share these incredible insights and experiences with my family as I read through this book. Our 16 year old daughter has Cystic Fibrosis and has benefited from doctors and surgeons and nurses and the CF Foundation putting forth so much effort to be "Better". Highly Recommended for a Book Club Discussion. Thank you Atul Gawande.
★ ★ ★ ★ ★
liz tomkinson
First, as a quick proxy of how good it is, and as a way of enticing busy readers, I should note that I finished Atal Gawande's book Better: A Surgeon's Notes On Performance in less than four hours. I can't remember the last time that happened. True, it's a relatively short book, and I had some uninterrupted time on a bus. But mostly it's that Gawande is a straightforward, energetic, thoughtful writer whose essays relentlessly pull you forward. Each discusses one or two ideas in enough depth to make you realize that they're not easy problems -- which is all most people need, and which does a world of good on its own. Every country has its unquestioned assumptions; it's the rare writer who helps us question them and gently remind us that if there were easy solutions, we'd have found them by now. Gawande is good at that.

The most moving and thought-provoking of these essays, to me, was "The Doctors of the Death Chamber," in which Gawande interviews four doctors (whom he labels "A," "B," "C" and -- wait for it -- "D," in order to secure their anonymity) who help states carry out the death penalty humanely. The use of "humanely" here is questionable; it's humane in the sense that, if we are to use the death penalty, we must not be needlessly cruel at the time of the criminal's death. But it's inhumane in the larger sense that we are furthering a corrupt system -- we are "tinker[ing] with the machinery of death," to use Justice Blackmun's words. Since a doctor's role is to protect human lives, are anaesthesiologists who help execute people painlessly violating their roles? To put it more succinctly: should a doctor make the best of the machinery of death, or should he take no part in the machine? The American Medical Association has its answer and its role. Democratically elected governments have their own. It's Gawande's job to teach us that easy answers don't exist for complicated problems like this.

One reason it's so easy to come up with easy answers for questions like this is that we rarely come face to face with the system we critique. Gawande does the legwork for us. He's at his best, in this regard, when he interviews a medical-malpractice attorney, a doctor, and the family of a dead patient involved in one malpractice case. We're all inclined to boo at the malpractice attorney . . . right up to the moment we feel we've been wronged, when that attorney is the man we want on our side. Gawande knows that this is how we work, so he takes some time to look at a case when doctors failed other doctors: Gawande's friend Bill Franklin found that doctors had failed to treat a tumor on Franklin's son that they should have noticed years before -- that someone had actually singled out on an X-ray for further study. This is the test case where ethics hits the road: when it's your own son, and you're a doctor, and you're well aware of the expenses of medical malpractice, what do you do? After trying other routes, Franklin did what so many others do: he sued and won. (Along the way Franklin helped establish a precedent in the Massachusetts Supreme Court, in the case of Franklin v. Massachusetts General Hospital et al., affecting the statute of limitations on malpractice cases. Seems worth reading.)

Better contains lots of great little insights into the medical profession -- for instance, how difficult it is to get doctors and nurses to wash their hands as often as is safe for patients, or the awkwardness of a male doctor palpating a naked female patient. Throughout it all, Gawande's organizing principle is to lay out for us the system in which doctors work, the limitations they operate under, and how they make the best within those limitations.

I'm less inclined than I used to be to believe that Gawande has an agenda, but I do think that a slightly different arrangement of the chapters within Better would have sent a different message. Had the chapter on malpractice come at the end of the book, after we've read about Gawande's own mistakes and about sloppy handwashing, we'd be less sympathetic toward doctors. In "The Score," which I've mentioned before, Gawande tells us that C-sections are vital in a world where doctors can't be expected to be very talented; in "The Bell Curve," he reveals that not all cystic-fibrosis clinics are the same, and that the medical industry was reluctant for years to release data on how well individual clinics performed. With these insights in mind, malpractice would seem to the reader to be completely justified. As it is, the malpractice article is tucked into the middle of the book; Better ends with a story about heroically performing surgery in poor rural India, and with a few pieces of advice to newly-minted doctors. It's a hopeful ending. I can't decide whether this arrangement was deliberately obfuscating. Nor does Gawande spend much time explaining whether malpractice makes doctors better.

He's fair throughout, however, and his point is that doctors' work is hard. Understanding precisely why it's hard, and what they do to get their jobs done under trying conditions, is Better's job, and it succeeds admirably. It's a great, thought-provoking, fun read.
★ ★ ★ ★ ★
samadhi samararatne
I have to agree with Stephen Laniel that Gawande's Better is such a thought-provoking and insightful book that I couldn't help but keep reading till the end (however, I am such a slow reader, so I wasn't able to finish it in 4 hours. Though I managed to finish reading it on my road trip back to New York City from Maine this weekend. Of course, I was sitting comfortably in the passenger seat.

I do like "The Doctors of the Death Chambers" a lot. I think it was a tough call for the four physicians to make: whether to abide by the medical ethics codes or to "do it right" according to their conscience. Life is full of these ethical dilemmas that none of us can avoid. Normally we simply follow our gut feelings and if we are wrong likely it won't have any fatal or tragic consequence. But the dilemma these physicians encountered was particularly difficult as human lives were involved. They were being criticized by others as unethical and they could even jeopardize their jobs. Although medical professionals should be dedicated to preserve life, is it wrong to make it a less violent and more peaceful passing when the death is inevitable? Observing the rules blindly meant unnecessary and inhumane suffering during the execution, which is not something the medical society (or anyone of us) should encourage.

"The bell curve" is my favorite. I was particularly impressed by Dr. Warwick's ingenuity. Not only does he constantly push the quality of care he delivers to a higher level and strive for perfection, he also pushes his patient to do better and try harder. During the course of treatment, patients do play a key role in getting the desirable outcome. I couldn't help but keep thinking about a disappointing dialogue I had with my primary care physician when I told her I had been experiencing knee pain lately - mostly after running for over 40 minutes (funny it's as if my knee has a timer). She simply gave me a cold response, "You just have to stop running." I thought to myself that running is what gives me "bliss," so how can I just give up without even "trying" to fix the problem? If I were lucky enough to have Dr. Warwick as my physician, he would have asked the questions to lead to a more proper diagnosis and offered a workable treatment plan that allows me to run a half-marathon, if not a full marathon. Even if I wouldn't get better, at least we wouldn't give up.

Definitely don't miss the Afterword. The suggestions for becoming a positive deviant are not limited to physicians only. They can be applied more broadly to every single individual. Everyone is given the opportunity to be a positive deviant in whatever aspect of life we desire (be it our professional endeavor, our interpersonal relationship, or our social responsibility, etc...). If you do miss the Afterword, here is the essence: As Atul suggested, "Find something new to try, something to change. Count how often you succeed and how often you fail. Write about it. Ask people what they think. See if you can keep the conversation going.

I enjoyed this book so much that I finished his other book titled "Complications" upon returning to NYC and continue to read through the articles posted on Dr. Gawande's website at [...]

Coincidentally I recently came across an article titled "Where in the body is that sponge?" in the July 2008 issue of Health IT News (Yes, I am a geek in Health IT) which is related to Dr. Gawande's recent published findings in the Annals of Surgery about a computer-assisted method of counting surgical sponges (see [...]
★ ★ ★ ★ ☆
szczym
I was fascinated from the beginning with this book of essays about health and medicine.

The first essay talked about the importance of doctors washing their hands. Gosh, we all know that, right? We know how absolutely essential it is. Well, get this: doctors don't do it. And when they do do it, they don't do it enough.

Mind staggering.

And the rest of the chapters were just as good.
★ ★ ★ ★ ★
adam sol
This book is a compliation of authentic stories that elucidates the importance of enhancing or becoming better at what you do. The book is categorized into three parts. They are dilligence, doing it right and ingenuity. In each case, he lucidly supports his propositions with pragmatic examples that motivates the reader to apply those lessson's to his or a her own personal life. It amazes me how Dr. Gwande find time to write these books as a busy general surgeon. But when he does find time to write these books, he surely do an amazing job. If you are a person wanting to enhance your aptitude at work or any part of your life, this is the book to read.
★ ★ ★ ★ ☆
cheryl schmidt
The inspiration for this review has come from Dr. Gawande's fourth suggestion to `write something'. He has done a fabulous job of giving us a rare insight into the ecosystem of medical professionals. I must admit that his book has provided a very detailed picture of what the global healthcare system faces today. The three principles of a person being diligent, doing what is right, and using ingenuity are nicely elucidated with the help of stories from his own observations and experiences. This makes for a lucid and interesting piece of written work. However, this comes with a warning. He has tried to involve his reader emotionally throughout his stories, which can be uncomfortable for some. Also, his examples of clinical medicine in emerging countries have not been fairly portrayed, in my opinion, to explain the reasons for the disparities in care. He has praised individual achievement in spite of adversity, but has not delved deeper into the problem of mismatch between the sheer number of patients and resources available, something very uncommon in the West. He has ended his book well by giving five suggestions that are `lessons' from the book and these will prove handy most readers. The key lesson for me was, again, to write something as a way of participating in the process. Everyone will learn something new from this book.

By Kunal Sood

IIT Delhi MBA Candidate

HIT Research Fellow, Columbia University
★ ★ ★ ★ ★
andriana
The title of this book is great. Gawande's notes on performance will provide a lot of information. He writes about malpractice headaches, insurance obstacles, medical resources in the war and how medical teams have helped so many soldiers. He also mentions a physicians role in the death penalty (that there shouldn't be one) and tells the reader a little about the history of executions. He also provides some history of childbirth and history of tools used. I found out about an inspirational woman named Virginia Apgar too by reading this book. The "fighting on" section did make me emotional and I'm so glad I wasn't somewhere public while reading it.

Every bit of the way Gawande provides nice advice for anyone, not just doctors, to do better.
★ ★ ★ ★ ☆
prashant prabhu
I thought the author provided a clear view of what happens within the world of medicine so that those of us not in the field (of medicine)can understand. While a few folks seemed to think the book was predictable and offered limited insight to what goes on behind the scenes in medicine I disagree. I liked the writing style and the message. It is a quick read as well....
★ ★ ★ ★ ☆
donna campbell
Once again, Gawande comes with an intense thought-provoking collection of essays. After reading "Complications", I wanted to read more, and was not disappointed, even though I thought the other book a little superior. His writing is no way dull for such serious and intricate topics, and he has the ability to draw in even the non-medico. I look forward to discovering his other books.
★ ★ ★ ★ ☆
monique
Atul is not only a great doctor, but a very gifted story-teller. His stories are interesting, quirky, surprising and filled with feeling.

From my perspective the selection of essays in this second volume feels a little uneven compared to Atul's first book, "Complications". Some of the essays in this second volume are a tad dry.

Still I'd have to say that Atul's books are very accessible and absorbing and will help you gain useful insights on the complexity and pressures faced by the world of medicine and medical professionals.
★ ★ ★ ★ ☆
beth everett
Dr Atul Gawande who is a surgeon, a staff writer for The New Yorker, and a 2006 MacArthur Fellow, offers his personal observations on the issue of hospital-acquired infections in the first chapter (On Washing Hands) of his book, Better: A Surgeon's Notes on Performance.

Early on he acknowledges "Our hospital's statistics show what studies everywhere else have shown --- that we doctors wash our hands one-third to one-half as often as we are supposed to . . . most of us do little more than wipe our hands on our white coats and move on --- to see the next patient . . . . " And he straightforwardly describes his own lapses in the area of combating hospital-acquired infections.

"I generally try to be as scrupulous about washing my hands when I am outside the operating room as I am inside. And I do pretty well, if I do say so myself. But then I blow it. IT HAPPENS ALMOST EVERY DAY (emphasis added). I walk into a patient's hospital room, and I'm thinking about what I have to tell him concerning his operation, or about his family, who might be standing there looking worried, or about the funny little joke a resident just told me, and I completely forget about getting a squirt of that gel on my palms, no matter how many laminated reminder signs have been hung on the walls. Sometimes I do remember, but before I can find the dispenser, the patient puts his hand out in greeting and I think it too strange not to go ahead and take it. On occasion I even think, Screw it --- I'm late, I have to get a move on, and what difference does it really make what I do this one time." --- ("Almost every day.") !!

That such lapses are not uncommon is attested to by the numbers of those who suffer these preventable infections (some 2,000,000 annually). They are reflected as well in the implications of an acknowledgement made by Dr. Pauline W. Chen, surgeon and author of Final Exam: A Surgeon's Reflections on Morality, who in reviewing Dr. Awande's book for the NYTimes wrote: "I even found myself reaching for the hand-washing alcohol gel more often." "More often."? ? How about invariably?

Being able to schedule sufficient time to honor the professional obligation of safeguarding their patients is understandably difficult for physicians functioning in the pressurized environment in which many of them choose to function. Multi-tasking, thinking about one thing while trying to accomplish another, is admittedly hard to do under those circumstances. The conditions of urgency and chaos commonly experienced in many hospital settings are conditions that many physicians have come to accept as normal. These conditions needn't be commonplace. An important outcome of modifying the conditions that generate the routine experience of urgency would be to make life less stressful for many physicians --- and to make life longer for many patients.

Further, Dr. Gawande doesn't comment about the typical lack of any practical consequences for those physicians who make these tragic errors all the time. But Dr. Gawande's book is, after all, a book about medical problems --- written by a physician. And doctors for reasons concerning which many doctors themselves may or may not be aware, are infrequently averse to cutting each other a bit of slack --- or a lot. That doctors are reluctant to criticize other doctors, I think, is not at issue. Otherwise ethically impeccable physicians ignoring or rationalizing the faults of other physicians is one of the unfortunate secrets of the medical culture that produces so many hospital-acquired infections as well as other tragic problems.

It is nevertheless very easy --- too easy perhaps --- to empathize with Drs. Gawande and Chen and the pressures that they have accepted, because they are pressures that are routinely encountered in medicine --- and have been for too long. It is easy to empathize with doctors who have to deal with too much, much of the time --- unless you first empathize with one of the literally many millions who have suffered painful, debilitating or life-threatening infections because of commonplace circumstances such as those so ably and honestly described by Dr. Gawande. It is easy to empathize with the doctors unless you empathize first with the survivors of someone who didn't make it through a demonstrably avoidable infection.

If you empathize with the victims you may understand that not washing one's hands is not simply an Oooooooops moment; it is a very serious matter (as Drs. Gawande and Chen would be among the first to acknowledge.) It is often a matter of life or death. And signs, laminated or otherwise, no matter their number, contribute little to solving this tragic and ubiquitous medical problem.

Later in the chapter, Dr. Gawande comments on an effort at solving the problem of needless infections. He notes that after two years and some encouraging results, when Peter Perreiah, an industrial engineer in charge of the project left the effort for another project, "performance on (the original) unit began to slide . . . " When that happened, "Paul O'Neill, the former Secretary of the Treasury, and CEO of the aluminum giant Alcoa, who had agreed to take over as head of the regional healthcare initiative," and who had put Perreiah in charge of the project, "quit the project in frustration. Nothing fundamental' (after two years of high-powered intervention) Dr. Gawande acknowledged, `had changed."

Dr. Gawande however concluded the chapter on a high (if tentative) note. He described how John Lloyd, a surgeon, in association with Peter Perreiah, the industrial engineer just referred to, developed a program with the Veterans Administration in Pittsburgh. Through the application of town meeting-like democratic principles, and through rewarding each small victory by recognizing it, they managed to reduce MRSÅ wound infection to zero!

"The Robert Wood Johnson Foundation and the Jewish Healthcare Foundation' wrote Dr. Gawande, `recently launched a multimillion-dollar initiative to implement this approach in ten more hospitals across the country. Lloyd cautions that is remains to be seen whether the Pittsburgh results will last. It also remains to be seen if the success can be duplicated nationally. But nothing else has worked, and this is the most fascinating idea anyone has had to solve the problem in a century." Like many physicians who are dismayed by the unnecessary deaths that occur in hospitals, Dr. Gawande seemingly quite reasonably seeks answers within the existing structure. This approach however has not yet proven fruitful, nor is it likely to, despite this most recent initiative.

This problem has for a century or more eluded efforts to solve it. Ways of resolving the issue of hospital-acquired infections requires sophisticated examination of the functional roots and origins of this problem. Traditional and current efforts have skipped this step.
★ ★ ★ ★ ★
elsie doubl
This should be required reading for anyone wanting better service, whether from their doctor or from the internal revenue service. His stories are compelling and to the point. Over and over, he points out that often small, subtle factors make a huge difference in medical outcomes. Surprise -- the ability to listen turns out to be a key diagnostic skill. It helps that he writes so well. PS The next time you go into the hospital ask the nurse or doctor to wash their hands. Gawande tells you why!
★ ★ ★ ★ ★
dayna
Readers of the New Yorker magazine may be familiar with Atul Gawande's regular essays on the state of American healthcare. In this, his second book, he delves into the question of why some surgeons consistently achieve better results than others, and how the example of those positive deviants can be used to raise standards everywhere.

This collection of essays encompasses subjects as diverse as the failure to maintaining hygiene in hospitals, the ethics of doctors and nurses participating in the execution of the death penalty, medical malpractice lawsuits, how much should doctors be paid, and how doctors in India improvise to overcome a scarcity of resources. This is no dry tome; Dr Gawande illustrates his themes from his own experience, that of his family and of his colleagues, and is not afraid to let the humanity shine through. His accessible style makes this both an easy book to read and a thought-provoking one.

The lessons contained in the book go beyond medicine, and can be applied to most, if not all, professions. One of Dr Gawande's prescriptions in his concluding chapter is that we should write when we can, so that not only can our knowledge and insights benefit others, but the simple act of writing itself will clarify our own thoughts. It certainly inspired me to write this review.
★ ★ ★ ★ ★
j stone
This book is a collection of previously published and some original essays. The core idea that connects these essays is the idea of better performance in medical practice. To explain this idea, author focuses upon the social and organization aspect, not on technical medical tools and techniques. The book focuses on processes and people to describe various ways of overcoming seemingly un-breakable barriers doctors face when doing their job. From the resource constrained polio eradication project to ethically difficult choices execution assisting doctors faces to plethora of mal-practice suites to compliance issues facing simple practitioner behaviors, it explores problems and quandaries doctors face in their "normal" day to day activities. The suite of essays is full of anecdotes, thought lines and candid self-reflections. These are well written and engaging essays.
★ ★ ★ ★ ★
cindy asrir
Atul Gawande's second book is the first work I've read that falls under that bookstore subcategory of "Medical Literature." It's one of those books that can stimulate an interest for a subject in an initially less-than-curious reader. Firstly, Dr. Gawande's prose is very straightforward and approachable; his descriptions are nontechnical without sacrificing detail. Many chapters address issues to which the average person often has knee-jerk reactions to, such as medical malpractice. There are also quite enlightening passages: I for one have always been curious about how the current system for compensation for medical services came about.

Perhaps the strongest feature of Dr. Gawande's writing is the presentation of multiple perspectives, complete with interviews, example cases, and history. The author does not try to hammer his views across, but presents issues that the average reader might not have ever thought too deeply about. By providing a complete framework of an issue, the reader is then able to consider the subject from multiple angles.

The book is a fast read, a credit to the author's writing ability. The material really does keep you thinking long after you've put down the book, and I think that's why it deserves a 5th star in spite of the apparent short length. After all, there are so many books longer in length that, while enjoyable, do not lead to long moments of introspection during quiet times. "Better" is a book that first makes you think, and when you aren't satisfied with what you know so far, makes you go out to learn more on your own.
★ ★ ★ ★ ★
kathy donoghue
I am not a doctor or in the medical profession and I found this book to be fascinating! It read like a work of fiction. The medical terms and explanations were easy to understand and I learned so much interesting information. My father just had an operation and I used my newfound knowledge about hand washing practices to insist that all the doctors comply. I just downloaded a 2nd book from Atul Gawande and I am looking forward to reading it!
★ ★ ★ ★ ★
emily rollins
I loved this book! I didn't know if it could be as good as Complications, but it was as good. I have used some of the facts I learned in Better to both impress and surprise even the most learned of colleagues. But, what makes Dr. Gawande such a great writer is his honesty and how he makes everything so interesting. I am on the store and just bought The Checklist Manifesto...and look forward to the third book by this author.

Here's a telling thing about this book...over this past summer, I had spinal surgery at the Hospital for Special Surgery in NYC and was reading 'Better.' I was checked in, prepped and waiting as each surgeon and physician came in and asked me many questions. And there was 'Better' lying by my side. I watched as the masked surgeons eyed the book by my side with interest. One said, 'he's a bitter man'--they all reacted and not well. I got a kick out of their reactions and knew if they didn't like this book--it had to be good. And it was.
★ ★ ★ ★ ★
lindell van der walt
The author brings you into his last year of residency through his first few years of practice with interviews of other practitoners. His unflinching examination of the health care system gives an accurate protryal of how we are in the mess we are in. From his negotiaion to joining a surgical practice in the Boston area, to looking at rural health care, this is about a 3-4 (cross country) read on how different areas receive different medical care from a doctor who is willingly publically to question the system. Yes, it is in an essay format, but that makes it easy to pick up and put down.
★ ★ ★ ★ ☆
angela belnoski hendry
A realistic, no holds barred look at modern medicine and how we can improve it. Well written and filled with enough real life stories to draw the reader in. I highly recommend this book to any medical professional.
★ ★ ★ ★ ★
helene
When I was an MBA student, I became fascinated with the continuous improvement philosophy espoused by Deming. This is the philosophy that drives Toyota and many other companies to achieve ever-higher levels of quality. Coincidentally, at that time in my life a coworker named Atul exemplified this philosophy in everything he did. So here we are with a book authored many years later by a person named Atul, and that book talks about improving performance.

In some areas of endeavor, constant improvements in performance are mandatory for a business to survive. A prime example is the online business world. Sites that don't constantly improve and innovate lose customers and die. We can go back to the Toyota example and see exactly why Toyota dominates the US auto market. While American automakers have been playing infighting games, Toyota has focused on making a better car. They have continually eliminated defects and instituted improvements, no matter how minor.

In other areas, improvement is completely at odds with the culture. A prime example is the typical government agency. "Customers" of government agencies have no choice in vendor. Bureaucrats continue to draw their salaries, while 20 or 100 people do the job of one person about as poorly as is humanly possible. This has led to countless jokes about the DMV. It's also responsible for the adage, "Government takes the path of least competence." Behavior that isn't tolerated in performance-driven companies is actually rewarded in many government organizations. There are exceptions, and I will note one of those in a moment.

In between these two ends of the spectrum, we find the medical care industry. And it's here were Atul Gawande lives and breathes. In this book, he shatters many myths about medical care. For example, it's simply not true that the quality of care is consistent from care center to care center. In fact, enormous variations exist and the consequences can be profound.

Gawande is obviously a clear thinker. This is evident in the fact that he so adroitly addresses so many facets of medical care in less than 300 pages. While this book isn't a page turner in the traditional sense--that is, it doesn't have cliff-hangers that make you keep reading--I was surprised at how well it maintained my interest and how quickly I finished reading it. The writing is clear and engaging, even though the author is discussing a very complex industry.

As Gawande points out, the real challenges before doctors today lay not in breakthrough technology but in the proper application of what they already have. This is not to say doctors are misapplying things. As the title implies, doctors (and all medical professionals) have room for improvement--for being better--at how they apply the tools they have.

This isn't just theory or some windbag expressing an unfounded opinion. As you have probably guessed, "Atul Gawande" isn't an Irish name. His family is originally from India, and Gawande gives us numerous examples of the amazing results Indian doctors obtain despite not having the tools and budgets we are accustomed to in the United States.

We don't have to travel to India to see how medical professionals can ratchet up the quality of care by using the constant improvement philosophy. Gawande brings us to one Cystic Fibrosis clinic in America and then another, so we can see how different approaches produce different results.

Earlier, I mentioned government agencies as examples of incompetence. Interestingly, the Veteran's Administration is way ahead of private industry when it comes to medical care. Gawande, who doesn't work in the VA, probably is not aware of the quality revolution that took place there.

Once the most dismal of medical care providers (following the typical government agency formula of focusing on bloated processes and ignoring results), the VA is now an example of productivity and quality that the private sector can only envy. In fact, the VA actually provides healthcare while the mainstream medical system has mostly limited itself to providing disease care and injury fixes.

"Better" is a book written by a practicing surgeon, and it looks inside the medical system. It can help medical professionals see ways to improve how they do things. But if you're not a medical professional, is this book worth reading? In my opinion, yes. The chapter on medicine's bell curve would justify that all by itself. Anyone who might need a specialist (for example, a neurologist) would benefit from understanding the points Gawande makes when he discusses the differences in quality of care at various centers.

This book reminds me of books that have been written about other industries and on business process improvement in general. Perhaps the most famous of the business process improvement books is Tom Peters' seminal work, "In Search of Excellence." Customers in a business to business relationship look to such books as "Lean Thinking" to better work with their vendors and suppliers. These books address many of the same fundamental issues Gawande covers in "Better."

One way to improve is to drive defects out. Another way is to look at what's working and adapt it to your situation. A third way, and Gawande provides plenty of examples, is to simply look for (and try) ways of doing things better. Just as books about Toyota's "quality miracle" have driven improvements in hundreds of other industries, so can the lessons learned in this book drive improvements in other industries.

So, in that sense it has very broad application in addition to providing insight into curing the ills of our medical care system. It's an excellent resource for any business person. But it's also an excellent resource for any consumer of medical services. You don't have to settle for "good enough." You can seek, and get, better.
★ ★ ★ ★ ★
kate keita
Like another the store reviewer, I found this book to be the best book written about the medical profession in some time. Dr. Gawande's style is lively and thought-provoking, particularly as he discusses practicing medicine in war-torn Iraq or how doctors struggle with ethical concerns relating to capital punishment.
★ ★ ★ ★ ★
tammy nickerson
I read The Checklist Manifesto by Atul which my young doctor son gave me, and enjoyed it so I thought I'd read Better. Is was very good so I gave it to the doctor and I hope he has a chance to read it! Very enjoyable and the Afterword has good advice for any doctors.
★ ★ ★ ★ ★
esther
Excitement behind the scenes of what we never knew -"apgar score" polio epidemics, how WHO works. Great value of implementing existing medical diagnostics and treatments and profound effect they can have.
★ ★ ★ ★ ★
lezlie
At a time when comments on U.S. health care are loaded with inflammatory speech and defensive posturing, Gawande offers us a refreshing, moderate, and reflective look at modern health care delivery. Using his journalistic/investigative approach to answering questions, Gawande puzzles through current issues in medicine. His candid presentation helps to strip away the reader's preconceptions.
Gawande uses engaging clinical scenarios to describe medical improvement as a sometimes untidy plunge into the unknown. He discusses how progress can be made in improving physician performance and offers advice to those who want to make a positive difference in the world. With his introspective, poignant observations and engaging style, Gawande breathes new life into the conventional medical establishment and demonstrates a clear understanding of the human condition.
★ ★ ★ ★ ★
janicemigliori
This book gets it right. I started the book yesterday and finished it tonight. A very well-written look at the medical system, in all its pain, humanity, glory, and struggle. If you want to understand the medical system, I recommend this book, Hospital Survival:Lessons Learned in Medical Training by Grant Cooper, and How Doctors Think by Jerome Groopman. Speaking as someone who has been on multiple sides of the medical system, these are the books that speak the truth and give the accurate (and entertaining) behnd the scenes picture.
★ ★ ★ ★ ★
maha joma
I feel as though I've learned so much about surgery and medicine from one little book. Better was informative and well written. It was also easily believable as you could tell the author had knowledge about medicine and the situations of which he spoke. It was obviously well researched and written for the medical layperson. Well done.
★ ★ ★ ★ ☆
tina tanberk
I am a physician who feels passionately about the issues of quality and pain management, etc, and this touches on many of them in really interesting ways. I didn't find it quite as good a read as his other book, Complications, but I particularly appreciated the final chapter on pushing the envelope on disease management excellence. A great read for health care professionals and health care consumers!
★ ★ ★ ★ ★
merelyn
"Better" is an excellent book, clearly written and extremely well organized. Its theme is improvement in medical care and, mostly, the personality traits of the persons who have produced several improvements. The book gives intensely interesting case histories and can be read with pleasure and profit to learn about such things as a saturation program to stamp out a polio flare-up in India or about an anesthesiologist who devised a rating scale for the condition of new-born children, which resulted in a sharp decrease in their mortality. Its overarching theme, though, is moral: that fixed dedication to the task one has chosen, and commitment to its accomplishment in the best way one can, is important to improving the world we live in.
★ ★ ★ ★ ★
rachael gregory
This is a followup to his first book which I thoroughly enjoyed. The first one was written with honesty and hindsight of a MD in training. It spoke frankly about his feelings and problems he encountered. This one contains the same honesty. I purchased this book for my son who will be graduating soon from a PA program. I'm sure it will be beneficial to him. I, also, enjoyed it very much.
★ ★ ★ ★ ★
jason miller
Overall, I loved this book. I've been a big fan of Gawande ever since I read his first book a few years ago. Better was a wonderful book too, though admittedly its paced lagged a few times. Hang in there through the slow parts because, on the whole, Better is a worthwhile read.
★ ★ ★ ★ ★
avani pandya
Gawande has a skill at communicating his quest to become a better surgeon, in a way that is inspiring to those of us in non-surgical pursuits. The stories are as interesting as a good fiction, and the message is as relevant as a properly applied fable. I thoroughly enjoyed this book.
★ ★ ★ ★ ★
rahni
Atul Gawande's "Better: A Surgeon's Notes on Performance" is an excellent primer on a myriad of issues that affect contemporary medicine. A quick read, it took my only a day to work the 250 pages. An excellent book for people interested in becoming a doctor.
★ ★ ★ ★ ★
jason christensen
This is one of the most beautiful books I have ever read. I own a tattered and loved copy and I love to open it and read my favorite chapters when I'm losing sense of my goals in putting myself through a rigorous pre-medical schedule. It never fails to remind me of the good people can do, even average people in their everyday lives. This book proves to be an insightful look into the world of medicine and healing, and is incredibly well written. I would recommend this to anyone looking for a good read to lift your spirits.
★ ★ ★ ★ ★
deborah king
Atul Gawande has done a superb job describing the ins and outs of practicing medicine. His account of the work being done and the difficulties that physicians have to face in different situations is very thoughtful and many times touching. The writing flows and the story lines are touching.
★ ★ ★ ★ ☆
marlah
Would recommend for anyone that likes books based on a medical theme. There is no great storytelling theme here, just a collection of stories that relate to one person's journey down the medical trail. Filled with interesting insights, my favorite part was the afterword that listed five steps to becoming what the author terms "a positive deviant."
★ ★ ★ ☆ ☆
nouf92
I am a huge fan of Dr. Gawunde's work - "Complications" was an incredible piece of writing and an insightful look at the medical profession and residency and his New Yorker contributions (one of which was a chapter for this book) almost always provide new ways or at least valuable commentary on the state of the medical industry. So I had high hopes for this book, which were all dashed. Instead, I finished "Better" wondering what, if anything, I had learned. Instead of giving us a behind the scenes look at medicine, we got a rehashing of medical cliches and nothing really new or nothing people haven't known or gotten from other sources - medicine is like sports and other professions, only mistakes cost people their lives; medical malpractice has its supporters, but has many issues that need to be solved; there is a bell curve showing that some doctors are better than other - is this something we didn't know? Dr. Gawunde's strengths are always his anecdotal evidence and that is about the only thing that carries the book. At the end, he lists 5 suggestions to improve the profession, things like ask your patient an unscripted question, but again, is any of this new? The book has a strange crisis of identity since I wonder who it is being written for. Doctors I know who have read it have had mixed reactions, but the very end, where he tries to give advice, falls flat because the suggestions are too obvious, and it makes him come off as condescending. As if a doctor needed to know some of these things. In many respects, Dr. Gawunde seems to be trying to make himself into the voice of the medical profession, a conscience in print. Unfortunately, his writing does not lend itself to this position. Anecdotes work for pulling back the curtain and showing some of the things residents and doctors go through, but not for sweeping change. That's where statistics and actual studies work. Overall, it's a good book for people thinking about medicine and individuals who know absolutely nothing about medicine, but not much more.
★ ★ ★ ★ ☆
chase parnell
I read his first book, "Complications", and loved it. "Better" is great follow-up. It's an easy read for even the most non-scientific among us. I work in business, and understand little about science or medicine, but I found this to be a supreme read.
★ ★ ★ ★ ☆
christina moss
Good book with good advice. Dr. Gawande is an engaging, entertaining, candid writer. Better is nice for a general crowd, but Complications, his earlier book, is excellent for people interested in the medical sciences, especially surgery. I'd recommend both, but if I had to choose just one, Complications gets my vote.
★ ★ ★ ☆ ☆
wasan makhlouf
Disappointing outing for this usually wonderful author.Granted he does not try to hide from the blemishes of the surgical world but the book at times went on and on and became boring.

I do believe that he is a brave man to write the types of books and articles
that he does write, as the medical profession is a closed society.I understand his need to try to make medicine better but is this the way to do it? we'll never really know.
★ ★ ★ ★ ★
deb parsons
This book was a great read and provided a great insight into the world of medicine. As a pre-med student I was interested in seeing what Atul Gawande had to say about ethics. He is careful not to propose anything which is offensive, but at the same time makes some very valid points and gives the readers a lot to think about. Not just for people in the medical proffession (or looking to go into the medical profession).
★ ★ ★ ★ ★
jennifer jc s
Gawande talks about how we can be better in such an inspiring way. He talks about those touchy subjects & a few of the many things that can go wrong as a surgeon. He tells us where we've gone & what we've done & when we've failed & why. He hits a few major topics but definitely covers the whole concept of what "better" really is in health care.
★ ★ ★ ★ ★
karen mckinnon
About: A doctor discusses performance in medicine

Pros: Engaging, well written, eye-opening, Just as good as his first book Complications: A Surgeon's Notes on an Imperfect Science

Cons: None that come to mind

Grade: A
★ ★ ★ ★ ☆
david conaway
In this successor of Complications the maturation of Mr Gawande as a surgeon and doctor is appreciated. In detail he descibres his curiosity in the way to perfection of other medical doctors in order to perfect his own practice.

Because of the varying topics "investigated" anyone interested in perfection might appreciate this book very well.
★ ★ ★ ★ ★
teshanee
In order to understand how to be a patient , you need to know how your treating physician is being payed, how he trained , Why he can not wash his hands as being advocated all over the media. This book will not help lawyers of malpractice to discover secreats , This book is a window to the world of a surgeon that has the talent to do both research and write his impression from the within the world of the operating room. and from there you can see a lot. The book is a continuation of the first book ( complication) and our world is moving between BETTER and COMPLICATION. Gawande is the successor of the great surgeon Richard Selzer that wrote the Rituals od Surgery and other books that can open the eyes to both members of the medical community as well as to those who got the information only from the newspaper on medical errors
★ ★ ★ ★ ★
franini
Such a wonderful read! Gawande is a phenomenal author and his experiences as a surgeon are both intriguing and heart breaking. As a pre-med student with hopes of being a surgeon I would definitely recommend this read! It gives great insight to a career that demands more than just years of schooling and a tough stomach.
★ ★ ★ ☆ ☆
cem bozku
I enjoyed reading this as an anecdotal account of a surgeon's experiences. I did not feel it contributed much for those of us who already work in the medical field other than confirming that the system is broken. It does hint at suggestion for fixing it, and the author takes some personal responsibility as a physician for contributing to the current ineffectiveness of the system that in itself was refreshing.
★ ★ ★ ★ ★
charlie hummel
This was a book required for my summer internship. Although it took me an unusually long amount of time to read it, it was very well written and inspirational. It gave me some tactics to use to become a "positive deviant" in my education and career.
★ ★ ★ ★ ★
ravi
Better is loaded with interesting stories from around the globe about how ordinary people are creating small revolutions within the medical community simply by doing things *better*. The message of the book is relevant way beyond the medical community. An excellent read for anyone looking for inspiration to perservere and create positive change!
★ ★ ★ ★ ☆
david jordan
I really enjoy Dr. Gawande's pieces in the New York Times and think his book is even better. He writes about specific cases that have relevance to me and my practice, and does so in an entertaining and captivating fashion. It makes me want to go back and read his New Yorker pieces.
★ ★ ★ ★ ★
naomi rawlings
Beautifully written and wide ranging investigation and analysis of extraordinary medical care by a leading surgeon. Its message, that real diligence, as well as time and attention to detail and listening to patients, are the keys to improved medical treatment, not newfangled technology. It is a shame that most medical practice ignores these fundamental principles.
★ ★ ☆ ☆ ☆
hazellie
I'd read the cystic fibrosis and c-section articles, and while the first was interesting, the second was an appalling disappointment for me, as I, like just about everyone else, really enjoyed _Complications_. While Gawande still has interesting things to say, his conclusions have become simplistic and seem at odds with the stories he tells in the course of each discussion. This was particularly apparent, as another reviewer has already noted, in the essay on the death penalty.

In general, I got the sense he is papering over some very, very serious concerns with medicine as he is accustomed to practicing it. He gives slight recognition to the possibility of _not_ deploying every piece of technology available and describes glowingly, for example, the treatment of very low birth weight babies and inaccurately characterizes the value of the current system of treatment (never mentioning the greater success of kangaroo care elsewhere) both in terms of immediate preservation of life and in terms of long term quality of life.

If cheerleading makes you feel good, this might work for you. But look elsewhere for a thoughtful, balanced assessment of our medical system and how it might be improved.
★ ★ ★ ★ ★
ross aitken smith
After reading Atul Gawande's other book I was compelled to purchase his latest one and was not disappointed. Pretty much all of my reading has been medically oriented lately, but this book was fun and accessible for anyone. I recommend this book for anyone thinking of becoming a physician.
★ ★ ★ ★ ★
wes davis
I was just as satisfied with this book as I was his first, "Complications: A Surgeon's Notes on an Imperfect Science." Dr. Gawande not only has a way with words, but he has some out of ordinary experience that contributes to a very unique way of speaking about surgery, healthcare, and ethics.
★ ★ ☆ ☆ ☆
lynette chastain
This book is far less engaging than his
first
, and espouses a mildly distasteful and shockingly simplistic message. Don't look for a enlightened analysis in Gawande's views here. In each chapter, Gawande examines the complexities of the topic and then tops it off with a barely argued conclusion that ignores all the subtleties of the issues at hand.
Nowhere is this more evident than in his essay on the death penalty. There he, as always, weaves a truly engaging narrative about the doctors who aid in capital punishment. At the beginning he suggests that its a complicated issue with no clear moral conclusion. At the end, he asserts his own conclusion in a moral black and white. No matter that he has just finished a very convincing essay about how it is not possible to come to such a clear conclusion. The whole message comes off as arrogant and, inexplicably, uninformed.
A better, though drier, analysis of a similar topic can be found in "
How Doctors Think
" by Jerome Groopman. There, the author fully confronts the complexities of the issues at hand and doesn't make a conclusion just because it is the end of a chapter.
★ ★ ☆ ☆ ☆
geralynn ross
As a RN, I was disappointed in this book. Skipped several chapters because they were boring. I find it interesting that he has a problem with doctors and nurses participating in putting guilty prisoners to death due to death penalty, but must not seemed bothered by putting innocent babies to death through abortion and the roles doctors and nurses play in THAT. He's not the best physician/writer, in my opinion.
★ ☆ ☆ ☆ ☆
anna valles
Let me start by saying that, like many others, I hugely enjoyed "Complications". So to say I was disappointed with "Better" is a serious understatement.

Unlike the aforementioned book, "Better" has zero heart, passion, or feeling of personal connection from the author.

Let me be very clear to all potential buyers: you should understand in advance that 90% of this book is stories and research easily gleaned from Wikipedia or Google. You will not be reading Gawande's personal anecdotes or experiences. He spends endless pages relating interviews, facts, figures and medical stories, none of which he had anything to do with. I hated the fact that for chapter after chapter I was reading things I could have easily googled. And the title is misleading. Where are the notes on his surgeries?

When he does, finally, talk from a personal standpoint, it is brief (often one or two paragraphs), lacking in depth, and uninspiring.

I want to read about surgeries and medical procedures Gawande did, what happened, how he feels about them, what went right and wrong. What we get is he went to India to ride along with polio immunizers, and makes me read 30 pages on the history of the battle against polio--most of which I could find on the Rotary site, not to mention Google. And that's just one chapter. Another you learn all about how lethal injection works (hello? Google?). Ditto for birthing (do I need Gawande to tell me what a doula is, or an epidural? These are everyday knowledge!) And on and on. Now if he had spent some time telling us how he did during a birthing surgery, I'd be quite interested. But no.

It is for these reasons that I suspect Gawande had a contractual obligation for one more book and chose the easiest path: just spend a few weeks googling factoids about the military, executions, birthing, hospital cleanliness, cystic fibrosis, malpractice, etc, getting permission to use them (or free from Wiki) adding a few personal thoughts and hey presto! his book went to the printer and he got a nice fat check.

It is, to be frank, insulting to the reader to have paid good money to read googled and Wikipedia material, and this is a limp, insipid, far fall from the very engaging first book.
★ ★ ★ ☆ ☆
kraig grady
I really liked Gawande's first book "Complications". That's why I was excited when I bought this one. It is still good with many interesting topics, however it seems that the success of his first book made the author more and more conceited which is reflected particularly in "How to become a positive deviant".

I am not sure if I will read a third book of Gawande.
Please Rate Better: A Surgeon's Notes on Performance