The Bright Hour: A Memoir of Living and Dying
By Nina Riggs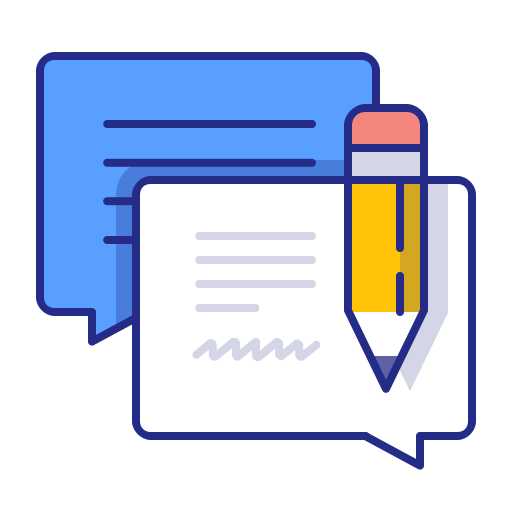 Total feedbacks: 72
★

★

★

★

★

★

★

★

★

☆

★

★

★

☆

☆

★

★

☆

☆

☆

★

☆

☆

☆

☆

Looking for The Bright Hour: A Memoir of Living and Dying in
PDF
? Check out Scribid.com

Audiobook
Check out Audiobooks.com
★ ★ ★ ★ ★
marwa
Amoving and wonderful book about a young mother dying of cancer but it is more than that it is the reflection on life and death and mortality I've read it all in one city you will too it is the mesmerizing and I would just those that she left her husband John her sons her father her brother and his wife and her many wonderful friends that they remember Nina as the remarkable and wonderful person and quirky person that she was and that they remember that facing the tragic circumstances of her own mother's death and then her dad that she remain herself we should all be so lucky. Roxie Nicholson
★ ★ ★ ★ ★
ayana
Beautifully written memoir. I just finished it last night, and I want to loan it to my mom and my sister....but now I'm rereading it and I can't put it down again, so I'm just going to have to buy another copy to loan out.
★ ★ ★ ★ ★
brent smith
Nina Riggs died. We know that to begin and yet her spirit stays with those of us who have read her memoir of living and dying. This intimate self portrait is brave, loving and well crafted as befits the great great great granddaughter of Ralph Waldo Emerson. Go ahead. Buy it. It is a marvelous way to spend your time.
★ ★ ★ ★ ★
shane hill
This beautiful, haunting memoir will stay with you long after you've turned the last page. Nina Riggs, though she was dying, made a choice to be grateful for every day and to see the humor in even the most grim circumstances. She is a woman every wife and mom can relate to. She does the best she can, while not shying away from illuminating her own imperfections. I would have liked to have known her. If I am ever faced with a diagnosis of terminal cancer, I hope I have a small fraction of her hope and persistence.
★ ★ ★ ★ ★
aniket kakade
With tears rolling down my cheeks, I know that Nina's story will profoundly touch the lives of all who read it. I am stunned by her bravery, honesty and fierce love for her family. Nina will be remembered by many......always.
★ ★ ★ ★ ★
gina alexan
I started reading knowing only it was an unfinished memoir and so recommended and beloved in its short time. I could not ever have imagined how so close (yet not) our stories. To Nina Riggs, who will open your heart wide and help you feel things you could not name.
★ ★ ★ ★ ★
janet martin
Like a conversation with a dear friend, if your friends are poetic, well read, and incredibly generous of spirit. Funny, sad, and completely honest. May every health care provider read it to be reminded of the person behind the patient.
★ ★ ★ ★ ★
marte
Incredible book. I was afraid to read this, thinking I would be overcome by emotion, but the balance Nina created is nothing short of amazing. Yes, I cried, but I also laughed and smiled and just sat quietly, taking stock. This book is such a gift, on many levels.
★ ★ ★ ★ ★
chris krueger
Not for everyone due to the subject matter. But absolutely beautifully written with a deep richness to the story and not without humor. My only regret to reading the book is that it came to an end and that Nina Riggs did not survive.
★ ★ ★ ★ ★
laura kriebel
Stellar! Not usually the word associated with death and dying but Nina takes you on the journey with her. You'll laugh, especially at the cancer-humor if you are a survivor, nod in agreement, cry, and just like life, not want it to end.
★ ★ ★ ★ ★
nicole lauren
Stunning and beautiful.....I did not expect to love this book. It brings so many emotions to the surface. I highly recommend this to anyone unafraid to examine what everyone will someday experience--death and dying. The poetry and imaginative stories were an added bonus
★ ★ ★ ☆ ☆
erin lockard
Sadly a journey with a young woman with breast cancer. She takes you throught all the emotions, treatments, and the struggle to survive mentally and hopefully physically. How she copes and how her family helps.
★ ★ ★ ★ ★
chazzbot
This will be, we realize, a sad book, yet it is infused with bright moments. Its author, Nina Riggs, a wife and mother of two boys, died of cancer in February 2017 before the book could be published. Yet she did her best to create a storehouse of her writing skills, her memories, her cherished beliefs, her hopes for the future --- for all who were left behind.

A poet and scholar, Riggs found out about her cancer while her mother was dying. At much the same time, a close friend contracted the same cancer that Riggs was diagnosed with, and during that period, one of Riggs' boys was diagnosed with diabetes. So it wouldn't be an easy journey, certainly not the life she had envisioned for all of them. Her disease began as a spot, such an innocuous discovery that the assumption was that this, too, would pass. So she and her husband, John, went on with their lives as boldly as before.

But despite the treatments, the spot never quite went away. There was surgery and then the final pronouncement: the cancer had spread to her spine, it was breaking her bones, it would never be gone. The limiting prognosis, the timespan of months, was finally a reality. The word "light" took on a new meaning as the voracious cancer appeared on the MRIs, ironically, as bright patches. She was just 39. She and John went to Paris, recreating a sojourn from their shared college years. The family went to Disneyland. Riggs tried for clinical trials if only to help others in a future time she would never experience. There was counseling for the grown-ups, "cancer camp" for the boys. Then, in the last entry in this emotive memoir, she states, "I have to love these days the same as any other."

Riggs published a book of poetry, LUCKY, LUCKY, in 2009, the title speaking of her determined optimism when her disease was not a factor. Later she would begin a blog called "Suspicious Country" (which is still available online), chronicling, along with John, many small details of her decision making, a process that cancer calls forth. As a poet she composed THE BRIGHT HOUR with delicacy, love of language, full awareness, and a realism that almost hurts to read and absorb. It is a journal of someone facing disease and death, but it is also about living through those prospects with open eyes and a refusal to be defeated.

Throughout her musings, Riggs quotes 16th-century French essayist and philosopher Michel de Montaigne. One such quotation is especially compelling: "Did you think you would never reach that point toward which you were constantly heading?" Herself a philosopher, Riggs opined, "Everything is strange --- so unlike anything we have done before --- and everything too is exactly as we imagined."

A family history, a personal memoir, and a roadmap for others to follow, THE BRIGHT HOUR is a story to embrace, learn from and recommend to good friends.

Reviewed by Barbara Bamberger Scott
★ ★ ★ ★ ★
robert moreno
I just finished this last night and I am unable to stop thinking about this book. I can say that the synopsis had me interested as reading about a young woman with cancer who writes uplifting vignettes about living, and who has young children is something I found I had to read. Nina Riggs has a way of putting her experience into words that got me right in the gut. Likely her experience with writing and poetry were contributors, but I think her heart and soul went into writing this book. I enjoyed how she interwove her stories around what was happening and how she was brutally honest yet hopeful and happy. She mentions once early in he book upon hearing she had cancer that a hole opened up in her chest to allow room, and that was a relief to her because the terrible thing that could happen to her in her life had finally arrived and now she could deal with that terrible thing. That is what I feel is brave when people say cancer victims are brave and fight. She embraced her situation and moved forward. This was well written, heart felt, and the prose will stay with me for a very long time. I wish she could be here to write many more book for years to come.
★ ★ ★ ★ ★
susan terry
I struggled writing this review. Not because I didn't like this book but because I loved it and that is a weird thing to say about a memoir where the writer is dying of cancer. I think I can say I loved it out of respect and admiration for Nina. I am astounded at her strength and ability to write a book she knew she would never live to see published.

Nina Riggs was just 37 when she was diagnosed with cancer. It was just one small spot that within a year became terminal even after aggressive treatment and years of fighting. She was the mother of two young sons ages seven and nine and was married to John, her best friend. While Nina's situation was tough, John was right when he said "I'm so afraid I can't breathe." I couldn't imagine watching the love of life dying, then die, then have to go one with life and raise your children without them. It's heartbreaking to think about. One of my favorite things I experienced reading this book actually came after I had finished. When I was reading other peoples reviews about The Bright Hour on GoodReads, I saw that her husband John had written a 5 star review for his late wife's novel and what he wrote was so sweet. (I copied it below for you to read) I thought I had finished crying, but clearly I hadn't.

Nina said many amazing and heartbreaking things about her kids and how she felt knowing she was leaving them. One thing in particular touched me very deeply. She said "When you fall in love with your kids, you fall in love forever." Like I have mentioned many times, I have two young boys myself and many times I put myself in her shoes and just about choked on the terror and sadness that arose in me.

Nina's honesty and journalistic attention to details made me feel as though I was living her life and feeling her pain, sadness and strength as I read. She wrote down the questions we would all have in her situation like "How does one live each day, unattached to the outcome? How does one approach the moments big and small, with both love and honesty?" and "What makes a life meaningful when one has limited time?"

Nina found humor in her situation and made me laugh even as I was crying. One thing she said that made me laugh out loud was "There are so many things that are worse than death: old grudges, a lack of self-awareness, severe constipation, no sense of humor, the grimace on your husband's face as he empties your surgical drain into the measuring cup" Ha!

As if Nina's situation wasn't dire enough, her mother was also dying of cancer when Nina is diagnosed with her own. One of the most hard hitting moments she writes about is when her mom is being cremated. Her father chooses a ridiculous Tupperware pitcher that they had made lemonade in since she was a child as her urn. She tells her father that won't work and he he runs back inside to find something else to use. Nina sends a photo of the pitcher to her mom's phone number and says "Please come back. Dad wants to put you in this." In that moment she realizes that this is the first of a million non replies she will receive.

Nina was an incredible woman who was beloved and I pray that she has found peace. This was a heartbreaking memoir that I couldn't tear my eyes away from even as they filled and spilled over with tears. I urge you to read it because I truly believe it is something that will touch your heart and make you live each day more fully.

PS: I think this would be a wonderful pick for a book club. Not only is there a ton to discuss, Nina and her mom were both part of a book club that was very special to them.

Thank you to Netgalley and the publisher for this copy in exchange for an honest review.
★ ★ ★ ★ ★
caitlin farren
Gorgeous, often hilarious, simply unforgettable, this book about a young mother facing down a terminal illness should be required reading because it's about what really matters in life: family, laughter, friendship, a drink on the porch while watching the sunset, books, music, art. It's also written with the precision of a poet and the comic timing of David Sedaris. I'm so happy it's finally out in the world. Don't wait another minute: buy it, savor it and then share it with everyone you love.
★ ★ ★ ★ ☆
draff
Nina Riggs came from a family whose genes were riddled with cancer. She was just 37 years old when she was diagnosed with breast cancer. From the relatively good news that it was just one small spot, she ultimately faced the diagnosis that cancer was raging throughout her whole body. She died in February of this year just before her 40th birthday.

Thinking about the timeline, I was astounded that Ms. Riggs wrote a memoir as she endured endless rounds of surgery, chemo and radiation. Her book is one of thoughtfulness and beauty. She draws on her love of literature to help her process her life -- and her death. In particular, she reaches back to the philosopher Michel de Montaigne and her great-great-great grandfather, Ralph Waldo Emerson. She is determined to make the most of her "bright hour," she says, quoting Emerson: "I am cheered with the moist, warm, glittering, budding and melodious hour that takes down the narrow walls of my soul and extends its pulsation and life to the very horizon. That is morning; to cease for a bright hour to be a prisoner of this sickly body, and to become as large as the World." In that spirit, she tells her husband: "I have to love these days in the same way I love any other."

Ms. Riggs' memoir is filled with sorrow. Ms. Riggs' beloved mother dies of cancer in the course of her treatment. A good friend is on a cancer journey of her own -- she dies just a few days before Ms. Riggs. But disease does nothing to lessen Ms. Riggs' sense of humor or rob her of her soul. She sketches scenes and conversations with her husband and two sons that are both breath-taking and heart-breaking.

To fully appreciate the book, you have to allow yourself to fall into its rhythm. I found it disjointed and confusing at first, when you know little about Ms. Riggs or her family, and I struggled to follow her train of thought, which is free-flowing. Some "chapters" are just one or two paragraphs long, which made it hard for me to sustain my interest in the narrative. But in later sections of the book, she focuses less on the thoughts of literature's Greats (Montaigne, Emerson, Dillard, Joyce, etc.) and more on her personal story, allowing the reader to settle into her story.
★ ★ ★ ☆ ☆
jennifer medina
I debated with myself for weeks over whether I would write a review of The Bright Hour by Nina Riggs, when I knew my review would be less than glowingly positive, as so many reviews I've read have been. I was hesitant, for one, because I didn't want to come across as callously unsympathetic to the story of a woman who was courageous enough to tell the poignant story of her suffering through the throes of cancer and chemotherapy, and all while raising her two children, being a devoted wife, and caring for her mother who also suffered and eventually passed away from cancer.

However, at some point it dawned on me during my self-debate that I'm fortunate to live in a country in which conscientious and compassionate individuals can express their opinion without fear of being harshly castigated. So with that said, I was initially drawn to The Bright Hour by the many glowingly supportive reviews and blurbs I'd discovered. It was clear to me that the book's publishers decided to promote the memoir by comparing it to the truly remarkable memoir When Breath Becomes Air by Paul Kalanithi. For anyone who's read and loved Kalanithi's memoir, such a comparison is indeed very high praise. So I came to Riggs' memoir with high expectations. I'd even read somewhere that Riggs' widow and Kalanithi's widow went on a dual promotional book tour together.

And so, while reading the early portions of the book, I felt good about having decided to read it. However, about halfway through the book, something about it began not to sit well with me and I gradually began to lose interest in reading it anymore. This was puzzling to me at first; primarily because of the overwhelmingly positive press the book continues to receive and also because I so wanted to deeply appreciate a book written by a published poet who quotes extensively from her distant relative Ralph Waldo Emerson and Montaigne. On top of which, there are some passages in the book that impressed me initially, at least, as imaginatively poetic.

I should also say I am a big devote of reading memoirs like When Breath Becomes Air; that is, memoirs written by people with truly extraordinary stories to tell, and which are told in compelling ways. Other such memoirs that I believe fall in that category are Why I Left Goldman Sachs, Dying to Be Me, Proof of Heaven: A Neurosurgeon's Journey into the Afterlife, and Do the KIND Thing: Think Boundlessly, Work Purposefully, Live Passionately.

Where Riggs' memoir differs from these books, I find, is that while it's truly heartbreaking that Riggs was diagnosed with cancer and she deserves some credit for writing an articulate memoir while surely suffering the pain of her cancer and the side effects of her chemotherapy; what I realized is that the life Riggs lived before and after her cancer diagnosis was glaringly average and quotidian. For example, she spends one passage contemplating whether she should splurge her and her husband's money on an expensive, new sofa; Riggs admits that she and her husband had never previously bought a new sofa during their marriage.

Moreover, I question why her distant kinship with Emerson would have, in and of itself, warranted her extensively quoting him throughout the book. (Not surprisingly, the title of the book is taken from a passage by Emerson.) I was also puzzled why Riggs quotes repeatedly from Montaigne. Her quoting of Emerson and Montaigne certainly gives her book a veneer of high literary cache. Finally, what really ruined this book for me is that, in my final analysis, Riggs failed to write compellingly enough about her otherwise routine life.
★ ★ ★ ☆ ☆
rilina
A 3.25 rating.
I'm struggling with how to write this review of a memoir written by someone who was dying. I was drawn to this book because of its comparisons to When Breathe Becomes Air by Paul Kalanithi (which is one of my top 10 books ever read). I hate when books get compared to others because it sets a certain level of expectation. And in this case it's really unfair because both authors have a beautiful story to tell, both authors lost their fight with cancer, yet the two authors deliver their message in different ways. One left me heartbroken and breathless, left me feeling like I learned something new and incredible about the world (When Breathe Becomes Air) and the other (this book) left me feeling like I just knocked another book off my reading challenge. Nothing memorable to walk away with. And I feel like the most horrible person saying that.

I admire Nina Riggs for the courageous manner in which she fought cancer and even put it in a poetic prose often in the book. Overall I did not not understand, get, care for or connect with her writing style or structure of the book. There are parts of the book excellently written, and other parts that seem to drift in and out of consciousness and not understandable. She makes multiple references to Montaigne in the book that just didn't make sense to me. Having said that, I am not a writer - she is, and a published one. So I'm sure there's a place for this. Her story is heartbreaking and you will cry in the end. And it's amazing to document her journey through it. I feel her editors/publishers did her a disservice by comparing her story to Paul Kalanithi's. This was her story, her life, her moment to tell - it just didn't connect and affect me as deeply as others have. Since her publishers set this up as a comparison to When Breathe Becomes Air, I feel it fell short - in comparison.
★ ★ ★ ★ ★
amira
My mother died of cancer in 1967, when she was 41 and I was 15. There was little treatment for her cancer available then, and in those pre-Kubler-Ross days the norm was to tell the children as little as possible. She never talked to me about her cancer, and she did not say goodbye.

So I read all the cancer memoirs I can, especially the ones written by women with children still at home. Possibly looking for insights into how she might have felt, possibly living through an alternate version in which my mother talked to us openly. Or something else.

This may be the last one I need to read, because Nina Riggs did such a stellar job of relating to her children and of talking about cancer both as a mother with cancer and as the daughter of a mother with cancer. She is funny and matter of fact where it makes sense, emotional where it makes sense, and poetic where it makes sense. By "poetic" I don't mean flowery clotted prose; I mean choosing words well and focusing on the details that matter.

There's nothing really good about dying of cancer or of losing a mother to it. Nina Riggs made a work of art out of it, without falling into score-settling or self-pity or over-the-top medical porn or even tragedy porn. Of course she and everyone else concerned would far rather she didn't have these experiences to make art from, but we readers are the lucky beneficiaries of her and her family's bad luck.
★ ★ ☆ ☆ ☆
aghavni
I found this to be an incredibly annoying read. Really not my cup of tea. It rambled on and on and beyond being boring, It just wandered off into the meadows and left me there. How can that be, given the subject matter? Perhaps, just the style. Oh well. Was really looking forward to it, but gave up half way through.
★ ★ ★ ★ ★
amanda w
Good day everyone!

This is book review 6/48 for the year – 5/24 for fiction; 1/1 for non-fiction. Rating: 5 out of 5 stars! TRIGGER WARNING – If you are afraid of death and dying – DO NOT read this book!

Title: "The Bright Hour" by Nina Riggs

Genre: Non-Fiction – Memoirs

Book in a nutshell without spoilers:

This book centers around the author who is coming to terms with the fact that not only does her mother have cancer, but so does her best-friend and herself. I loved how the author was so breathtakingly open and brutally honest with her tragedies and triumphs. After finishing the book, I found it hard to sleep. The book stirred up lots of memories. I too, am the daughter of a mother who was diagnosed with cancer. As I read the book, I can remember the use of gallows humor that the author describes, which leaves one literally "laughing-out-loud" at times, as well as the gut-wrenching moments of self-doubt and fatigue. Overall this book was a great read and full of life-affirming moments!

Peace, blessings and happy reading! Until next time… CM
★ ★ ★ ★ ★
hannah eeles
This is an exquisite book. I didn't expect it to be, and though I picked it from among my selections of reading material in Vine, I was hesitant to pick this book up and read it. It touches on a subject that is tough to read about.

It's beautiful. It's brave. It's inspirational. It's raw. It's emotional. It's everything you'd want to read of someone who is facing her death. Being a young and vibrant woman, happily married and a mom of young boys, it was tough for her to be in the same shoes as she has seen her mother do for the prior nine years before her death in 2015. This is a memoir of a woman who watches her mother die of cancer in the midst of fighting her own cancer battle and it's a graceful memoir. Nina also had a friend who was fighting cancer at the same time and the dark humor they shared throughout this book is a relief to read as well.

I am not comfortable reading memoirs of a dying woman, but while this one was raw in its honesty, it was elegant as well. It is not full of self-pity, but she did express some black humor throughout this book with her best friend. She did describe how her cancer affected her sons and husband, as well as her father. It colored her viewpoint on life as well.

I can't write enough about this book without giving everything away. I think it is a must-read for everyone. It'd be a great book to discuss in book club as well as among friends who are fighting cancer. It's a keeper.
★ ★ ★ ★ ★
frank kenan
Nina Riggs's memoir of living with metastatic cancer is voluptuous, sacred, funny, painful, and written by a truly gifted artist besides. It deserves a far wider reading than in just the cancer community or among those grieving a loss. She expertly balances the give and take of the advanced cancer experience without missing a beat; she is hilarious and heart-wrenching in turns; she never lingers for effect and doesn't need to. As someone raising young children and living with stage IV cancer myself, I can tell you that she presses ever so lightly - but directly - on the dark spaces while allowing light to flood in, and leaves the narrative littered with the most joyous of little humor bombs, set to detonate just as you're about to cry. Very sly. That she managed to do this whilst under the influence of heavy duty painkillers is no small feat, and that she was able to coax this beautiful flame of a book into being while she watched her own fire grow increasingly dim - I'm in awe.
Should be required reading for every essayist and memoirist, along with basically everyone else i can think of. A true lifelong celebration and an ineffable love story wrapped cunningly into a tidy package of one small but mighty woman's forced adventure into the belly of the beast.
★ ★ ★ ★ ★
amanda dickman
Wow! A powerful, inspiring, true story about a young woman with terminal cancer and how she and her family handle the diagnosis, the treatments and all the changes that come with this disease.
As a healthcare professional, I feel it is a must read for nurses, physicians and anyone in this field. People will gain an insight to feelings that go with the news from the beginning and forward as did this family.
★ ★ ★ ★ ★
dana d
Nina Riggs writes about her illness --- no, wrong, Nina Riggs writes about living a life, loving a family and friends, and being fully alive while dealing with the medical establishment's responses to a body out of whack and the knowledge that her death is imminent.

She is funny. She is honest. She is brutal. She is terrified. She is hopeful. She is sad. She is angry. She is exactly the kind of literate, delightful, upfront, caring, warm, witty, audacious, fascinating, embracing and embraceable person with whom one wants to be best friends.

Her journey from "one tiny spot" of the kind "no one dies from" to stage four cancer, during which her mother and another dear friend die of cancer, is fascinating and instructive. The writing is exquisite and powerful, honest and moving without ever being maudlin or self-pitying -- both of which are my go-to reactions to my little medical issues, so I was terribly shamed by the forthright and courageous manner with which Nina Riggs lived until she died.

And managing to write about it --- the effects of the illness, the psychological and emotional process of trying to deal with the knowledge one is going to miss one's children's growing up, dealing with the decay of her body and her energies --- with such spirited candor; I found it miraculous.

By the time I reached her husband's Afterword, I was sobbing and renewed. And awestruck. Would that I could deal with any of the petty annoyances of my life with some small portion of the grace and insight with which Nina Riggs lived her life.

Read this book, not as a guide to how to die, but a primer on how to live.
★ ★ ☆ ☆ ☆
donny shove
I am clearly in the minority on this, but I did not like this book. I am sad to contemplate what the author--and many other middle-aged adults who don't write books about their cancer diagnoses--went through, and I found some of the writing very good on a sentence-by-sentence level. The reader can tell that Nina Riggs was a poet. On the other hand, the book's structure is weak, many of the characterizations are blinkered or cloudy, and I do not feel like I learned anything from or got anything out of reading the book. I have read much better writing on this theme, notably Marjorie Williams' long essay in The Woman at the Washington Zoo.

Here are some specific things that I found off-putting in this book: (1) There is a lot of profanity, which adds little to the dialogue or characterization. It mostly seems to be evidence of lazy thinking, sometimes on the part of the author, sometimes on the part of other characters. (2) There is a lot of emphasis on the recreational marijuana use of the author, her husband, and her parents. Riggs mentions that her father has a permanently dazed affect due to excessive drug use in his youth; that's one place where mentioning drug use is actually a helpful part of the characterization. But in most places, it seemed that Riggs was just trying to strike a pose, showing off an aspect of her family culture that she thought readers would perceive as cool. (3) Although Riggs explores her mother's and her children's experience of her cancer diagnosis to some extent, she seems completely indifferent to the perspectives of her husband and her father, the adults who will be left to carry on after she dies. (4) There is much name-dropping about Riggs' great-great-great-grandfather, Ralph Waldo Emerson, and Riggs makes sure the reader knows that her family has a picture-perfect New England country house. (5) The whole book seems to be shot through with a blend of entitlement and anger that I found hard to stomach. In a larger sense--and this is not the author's fault, though some of her authorial choices paved the way for this--the marketing for this book has exasperated me. We're told, again and again, that this is a beautifully sad story because Riggs was 38, gifted, married for many years to a man she loved, and the mother of two young sons. It is a sad story. But do the reviewers think it is less sad when someone who is 38 and not married and not a parent and not related to anyone famous, and who hasn't had the opportunity to go to Italy with her mother or to Paris with her husband or to bask in the sun at the extended family's country house, dies of cancer? An alternative response might be to feel grateful that, although she was so young, she had at least gotten to do wonderful things that many people never get to do.

I admire Riggs for continuing to work at the craft she loved, and indeed to experiment with a new genre of writing, when she was dying. That part of the story is great; may we all be so brave. But in other respects, I don't find her perspective particularly wise or appealing, and this is definitely not a book I would turn to for insight or inspiration in the face of hardship.
★ ★ ★ ★ ★
thao nguyen
I like to read fast, I usually get through a book of this length in about 3 days, reading in the evening. But knowing that the author has died, I found myself slowing down at the Stage Three section of the book. I wanted to savor it, to keep Nina walking beside me for longer. Because this book is more like a conversation with a good friend, a great conversation where she is sharing so much of her personal experiences, her hopes, her fears, her thoughts. When you get to the part where she and her friend Ginny, who also has terminal cancer, are planning on what to leave their children - messages, clothes, advice in emails, taped encouragement - so that the kids still know their mothers love them after they have died - wow. The amount of love towards the families is amazing. You also learn how Nina and her family faced other, more expected deaths - the death of her mother, the death of an elderly dog - each one, she describes with compassion and a yearning to know what comes next, what follows death. In the afterword, Nina's husband describes her own last days, and her death, and the reader mourns the loss of this friend too. It is interesting to see how the medical staff try to encourage, be optimistic, keep treating this woman, trying to keep her focused on treatment, even after the aggressive cancer has spread to her bones and there will be no cure. Nina keeps reading statistics, keeps hoping to be eligible for a clinical trial, keeps looking forward, until it is very clear to her first, not to her medical team, that time is running out. She realizes this on a writer's retreat - and gets home as fast as possible to be with her husband and kids. Nina often talks about her famous relative, Emerson - but her personal poetry and way of describing emotions in phrases puts her ahead of him as a writer who touches the heart. An amazing person - do not miss this book, there is so much to learn about living in here. Highly recommended.
★ ★ ★ ★ ☆
huong do
The Bright Hour is a heartbreaking memoir of a woman, Nina Riggs, who is diagnosed at age 38 with malignant breast cancer. Trying to raise two young children with her loving husband while undergoing potentially life saving treatments, Nina chronicles her journey through a series of entries. As she goes through the stages of her illness, Nina explores what makes her life meaningful and how she has made her impact on the world. I do wish she had spent a little less time on her family connection to Ralph Waldo Emerson, as Nina's story was the most important. The Bright Hour is not an easy book to read, but its powerful message makes it extremely worthwhile. Both heartfelt and heartbreaking, Nina's words will live on forever in this memoir.
★ ★ ★ ★ ★
essie
I love memoirs and this one is no exception, even though I went into it knowing that this lovely poet had died before publication. Getting to know someone this way, through their writing, might seem strange but I fell in love with her writing and her world view; and especially with her love for her husband and two sons.

What I love about Nina is that she kept living her life and trying to love it all, even the bad stuff. She kept her sense of humor and shared her wit and wisdom with the world. Everyone who reads this book will be able to carry little bits of Nina's magic with them.

I laughed, I cried, and I thank Nina and her family for sharing their story.
★ ★ ★ ★ ☆
evan leach
I received this book through Goodreads and its publisher, Simon and Schuster.
What a sad story. When you finish the book, you have a heavy heart. This is a memoir about dying. The book is broken into sections – each Stage of cancer. It is a journey through cancer treatment and the daily struggles that come with it. The author, Riggs, had two young sons. The reader gains insight in the cancer patient, spouse, and children coping. In addition to Riggs' journey to die, the story shares how her family deals with Riggs' mother's death.

Riggs references Emerson, her great-great-great grandfather, and Montaigne's biography throughout the story. They bring a philosophical view to things.

At times, there is light hearted humor: "Kids: if you ever get freaked when you are making out with someone … maybe I will watch to make sure you don't do something disgusting." The insight to share with her children after she dies was funny but also sad.

Although the book is a downer, it is worth reading. I hope to never go through this journey but I now have insight if I do. It's a book worth picking up.
★ ★ ★ ★ ★
nikita torane
I don't know where to begin. What an incredible book.
A talented writer, a young mother, who is really just beginning her life has a small lump. All of a sudden she's terminal.
In my nursing career I've seen a lot but one person who's never left me was a woman like Nina in many ways. She had an adoring husband, 4 little girls, and suddenly a horrible diagnosis. This woman lived less than 8 months. I was very new in my career and it devastated me.
This book did the same thing.
I've raised my kids, lived much longer than Nina and hope to live many more years. I want this for everyone.
Stories like hers break my heart.
Her prose is so beautiful, poetic, raw, honest. She is a descendant of Emerson- not surprised.
This is a sad book, to be sure, but somehow it isn't depressing.
I loved this book. I wish I could tell her.
★ ★ ★ ★ ★
marlies
Nina Riggs memoir is as much about living and loving as it is about dying. The circumstances are unbelievably sad, a young woman in her 30's with a loving husband and two young children, having to face what becomes a terminal breast cancer diagnosis. Not only that, but her mother dies a short time before she does, after a long battle with multiple-meyloma.

Her courage and determination to live and make the most of every day she has left is inspiring. Her poetic writing and thoughts about life, death and mortality touched me deeply. Her way of writing made an unbearable topic not only bearable, but easy to read.
★ ★ ★ ★ ★
jonathan
Bound to be a classic, this book shines bright. When a poet writes narrative prose, I am rapt. Bear witness to Nina's life and death, she will protect you from the horror with her gorgeous writing and humor.
★ ★ ★ ★ ★
geni
I don't often feel compelled to rave about a book on public media but I'm going to make an exception for this book. I am listening to the audiobook and Cassandra Campbell's voice and narration can't be improved upon. Although the subject matter is depressing and sad, the memoir is not. Nina is a pragmatist, realist and works hard at appreciating every day, even the bad ones. She has a self-enhancing sense of humor, as does her husband and most of the people that are part of her life. She makes you think of death as part of life; normal and expected. Nina is extraordinarily open with her children about all aspects of her disease, and their reactions to that are incredible and heartwarming. Portions of her words cause me to hit replay over and over because of the feeling they invoke and the wisdom I know is being given to me, which I consider a gift. I only hope that when my time is upon me, I can exit life with the same grace that Nina does.
★ ★ ★ ★ ☆
manoj
Thirty-eight-year-old Nina Riggs wrote her memoir of metastatic breast cancer in snippets and vignettes that are gently illuminating and often funny despite a tragic outcome. She's not overtly sad here. Instead, she's thoughtful and philosophical as she turns to the writings of Montaigne and of her great-great-great-grandfather, Ralph Waldo Emerson, to deal not only with her own treatment and mortality, but also her mother's death from myeloma and her son's diagnosis with diabetes.

"So, you're watching a cancer show?" [Nina's older son] says sheepishly. "Why would you do that?"

"I don't know," [she says]. "I guess it makes me feel a little more normal. Plus it has really terrible writing, so it makes me laugh."

I ask a version of that question to myself ("So I'm reading a cancer memoir -- why would I do that?") and come up with a partly identical answer. It puts my own non-cancer problems in perspective ... plus it has really *lovely* writing, so it fills me with awe.
★ ★ ★ ★ ☆
lee sheppard
This killed me. My mom had breast cancer two years ago, and thankfully it was resolved quickly.

This is far more troubling. Being a young mom and facing mortality while wondering how much of their childhood you'll be a part of is heartbreaking. The intimate details of motherhood combined with the intricacies of choosing medical treatments and their aftermaths is brutal.
Additionally, the details of encouraging friends and disappointing friends is a life lesson for those of us who want to be supportive.

Lots of dos or don't that can apply to friends of a survivor. And if it's you facing this battle, you can feel less alone as you read Nina's brutally honest account.
★ ★ ★ ★ ★
ila rizky nidiana
I finished this is one day -- it was compelling, profound, and hard to put down. Nina Riggs trained as a poet, and comes from a distinguished lineage -- she is a descendant of Ralph Waldo Emerson. But she also drew a short straw in the gene pool in some ways -- as it seems like everyone in her family has been afflicted by cancer of one sort or another. Nina's mother dies of cancer while Nina is deep in treatment for her own breast aggressive breast cancer.
★ ★ ★ ★ ★
marek
This book was crafted very creatively in short prose essays under each of the four stages of cancer. That Nina Riggs would lose her mother while in the midst of her own cancer battle, and then lose her own life--unthinkable.

Their precocious boys' comments are just astounding--funny and sad all at once. "Poor Critter," Benny says upon discovering their dog has eaten Nina's bra insert, dubbed 'Pink Critter.' " "He was so soft and useful! I'll never forgive that dog!" Her husband John also had a knack for sneaking in a little sly humor just when she seemed to need it.

Nina Riggs's utter transparency, her way of weaving in the ordinary stuff of life with loftier concepts, and a sense of humor all the way through are noteworthy. She referred to Montaigne so often that I thought it would have been helpful to have read something---anything---by him prior to reading this book. Thankfully, I was more familiar with Emerson.

I was saddened by the death of her friend Ginny, who was also battling cancer, just three days before Nina passed.

Her acceptance of this hard path no one wants to take shows her courage. Her lack of self-pity is just astonishing. Her rueful wish to even experience more boredom should propel we who are living to a more grateful place.
★ ★ ★ ★ ★
vladimir
A beautiful and poignant chronicle of what it meant to confront death as a young woman who felt fine "just one small spot." As a cancer survivor of 19 years, who had a far worse prognosis, who also had young children, I could relate to so much of this story ... in the end though I felt angry ... felt that somewhere at the beginning her treatment plan went wrong, wasn't aggressive enough and I wanted to yell at her doctors. I feel guilty even writing this but perhaps it is survivor's guilt as well...
★ ★ ★ ★ ☆
ha linh
This is a memoir of writer Nina Riggs's battle with breast cancer which she finished only weeks before she passed away in February 2017. It is achingly, beautifully written. It is sad without being self-pitying. She wows you with her humour and her intelligence. I felt like I was going through the journey with her and I feel deeply sad that it ended as it did. It's a book that makes you feel that you need to really appreciate and live every moment to the fullest. It's quite lovely.
★ ★ ★ ★ ★
nanaly
This book came into my life at the right time, right when I was having a period of having major anxiety about my mortality and how my death will affect my loved ones. I've been having mysterious health problems, and reading this book where you get to see the aftermath of the death of a loved one and preparing for your own death while still celebrating life really helped put things into perspective. Life is a journey I now look forward to, even with its adversities!
★ ★ ★ ★ ★
christina natoli
This was such a beautiful memoir. It was well written and filled with the author's honest and raw feelings and emotions about parenting, marriage and mortality. It was heartbreaking at times, but also really funny. What shines through for me, and really differentiates it from other memoirs, is her perspective as a mother. There was so much in here to relate to.
★ ★ ★ ★ ☆
mikec
As you already know, his book is the story of Nina Riggs and her journey dealing with terminal breast cancer. There are very funny parts and very sad parts. Some of the parts I most related to were her descriptions of the flippancy of some of the medical "professionals" she had to deal with, they would be funny if not so sad. Overall, her love for her family and life in general really shows thru in her writing. My only issue is that she brings up her relationship to Ralph Waldo Emerson way too many times and that does not add to her story. Otherwise, had highly recommended.
★ ★ ★ ★ ★
grace mc gowan
Nina Riggs' writing is lovely, melodic even. Even though I knew the outcome I kept a flicker of hope alive that things would turn out differently. She made me think deeply about mothering my own daughter, and my relationships with everyone around me. Yes, it's a book about dying but it's so much more.
★ ★ ★ ★ ★
amorn tangjitpeanpong
So lovely- A perfect addition to the canon on mortality and how to meet it with grace! I loved When Breath Becomes Air, and then loved Being Mortal just as much. This beautiful memoir joins the list!
Reading this lovely, readable and poignant book by a young mom (and loving daughter of her mom), brought another shared perspective to the
easily avoided subject of mortality.
Thank you for another gift, Nina!
★ ★ ★ ★ ★
aust ja
I read this book in a day, in one giant gulp. I loved her raw honesty, her humor, and her charm. It's difficult to imagine the difficulty of finding out you have cancer but Nina lays bare her feelings, how she told her children, sharing sweet moments with friends and loved ones, and sprinkles in generous touches of literature that I would have passed over if she hadn't guided me to their significance. I loved it.
★ ★ ★ ★ ★
jackster8000
I didn't want to read another book by another dying writer. But I'm so glad I got to know Nina through reading her incredible words here. She's the best of us: open, scared, loving, kind, kick-ass-funny, mad, but mostly, enjoying each bright hour while she can. We should all thank Nina in our prayers for sharing her incredible words of life and love in her book. I certainly do.
★ ★ ★ ★ ★
jason brehm
By far, one of the best books I've ever read. I couldn't put it down. Much better than When Breath Becomes Air -- much more personal. Nina Riggs drew me into her circle. Her writing made me one of her friends, her confidantes, and I felt loss when she died. An incredible beautiful, heartwarming, soul-searching story. Thank you, Nina!
★ ★ ★ ★ ★
vijay
reminds me of my favourite novel of 2017- when breath becomes air. a very touching and humble book that reminds you what is important in life and not to fear death but make plans for it. the beautiful irony(?) is that the widow and widower of the two novelists have gotten together and fallen in love. how beautiful and fragile life is.
★ ★ ★ ★ ★
elliot bokeno
A beautiful and touching story in so many ways. The author left her children a gift, something tangible they can hold in their hands and refer back to whenever they are needing to feel close to the woman who began their lives. The memoir gives them the chance to see their family's history through the eyes of their mother. Not only the beautiful moments but, at times, the difficult aspects of family relationships and lives that criss cross over a period of a lifetime. Nina Riggs's honesty and ability to speak her mind and heart seems effortless. The book is a gift to all that read it.
★ ★ ★ ★ ★
michelle nicholle
This is such beautiful book and I feel her writing is just classic genius. Anyone who has dealt with cancer in any way will get a great deal of courage from this book. What a beautiful soul and a sadness to lose such talent in the world. I copied down several quotes and I truly think it is one of the best books I have ever read and I have read a lot. A blessing.
★ ★ ★ ★ ★
brooke johnson
Gorgeous writing from a beautiful soul. Nina's strength and courage jump off the page - as does her laser sharp understanding of the fragility which accompanies being human. She isn't afraid to pull back the layers and look at herself - and the world - as a collage of both imperfection and intense beauty. An eloquent, touching examination on living, dying - and a hint of the legacy that will continue breathing in our wake. I couldn't recommend this book more highly.
★ ★ ★ ★ ★
suzanne reese
The Bright Hour by Nina Riggs is a triumph! It is a wonderful, real, heartwarming memoir that truly grabs you by the heartstrings and doesn't let go. I felt that reading this book and being able to step into Nina's life was an honor and a privilege. Such courage and heart...and humor.
★ ★ ★ ★ ★
lauren sipe
Nina Riggs is a great writer and "The Bright Hour" is a confident, masterful book. With beautifully poetic prose, Riggs has created a lasting work of art: A profound and insightful meditation on scraping all of the life out of living, one that avoids sentimentality and easy maudlin expression. Through Riggs's bright eyes, the quotidian--a couch, a Halloween costume, a roadside motel--is transformed and its transcendent essence is revealed. She writes with unexpected humor about the raw emotions of loss--everything on every page is hard earned and perfectly crafted.

"The Bright Hour" is a brilliant book.
★ ★ ★ ★ ★
ronyii
Absolutely beautiful book with a lightly balanced mix of the prosaic and the extraordinary. The author goes gently into that dark night but moves into it with fierce grace and appreciation, seeking insight every step of the way.
★ ★ ★ ☆ ☆
jeffrey baker
I heard about this book and I really wanted to read it. It was not what I expected, I was very surprised. I thought she wrote too much about two characters Emerson and Montaigne, I got lost with this book and I found it very hard to follow. Some of it was humorous, Overall i thought it lacked emotion, I really wanted to know her thoughts and feelings of being diagnosed with terminal cancer, how her husband felt, the acceptance of being terminally ill, but it just went into a completely different direction.
★ ★ ★ ★ ★
hardcover hearts
What an amazing book! I am truly inspired by this author's courage and humor in facing her cancer. Initially I thought that I wouldn't be able to handle such a dark topic as this. As it turns out, I am in awe of her strength and focus on bolstering the spirits of her family (and friends) especially her six and ten year old boys.
She leaves her young sons and and all of us a true gift.
★ ★ ★ ★ ★
cassandra mickelson
This book is hopeful, funny, sad, brutally honest, and heartwarming. I loved every page and was dreading the day I was done, as that meant my connection with Nina was over. She immediately draws you in and bares her soul, cracking open even the hardest and most closed off hearts. She shares her hopes and fears, and also holds your hand as you walk this journey with her. I can hear Nina saying, "It's OK, dying isn't the end of the world." Reading this book has given me hope for the future and the ability to accept whatever may come. Thank you, Nina, for sharing this with the world. And now I must go search for the works of Montaigne and RWE...
★ ★ ★ ★ ★
azilrhaine retada
Heartbreaking, raw, beautiful. I loved this book even though it got to the point where it was almost impossible to read knowing what the outcome was. I have fallen in love with Nina and her wonderful family and friends. I admire her courage and am so grateful she shared herself with us. Rest in peace, Nina.
★ ★ ★ ★ ★
adrienne
I have been laid up in pain from ankle surgery. Not at all feeling like myself. As I read Nina's book many times I had to remind myself of the difference between temporary and terminal. My complaints, pain and discomfort all nothing compared to her courage. I have marked many passages I'll go back to over and over.
My heart is broken for her. Her book is a gift.
★ ★ ★ ★ ★
scott cunningham
I️ caught myself on a walk this evening looking at the neon orange light cover the grass of the yards. I️ thought about Nina's words and her mother. This book helped me as a mom to appreciate every "normal" minute with my kids, my husband and my family. I️ sit here at the books end with so much gratitude for the endless amount of time I'm not guaranteed to have but not guaranteed to lose either. I️ recommend this beautiful memoir to anyone. I️ believe it can touch any heart on any path of life.
★ ★ ★ ★ ★
camelia
This book is so much more than a memoir of Nina's fight with cancer. It is also a beautiful expression of what it means to live. It is wonderfully written and as hard as it is to read, knowing the outcome, it is a book that is not to be missed. Thank you Nina for sharing yourself and your family with us.
★ ★ ★ ★ ★
nick o neill
Over the week of reading "The Bright Hour," I felt like I became friends with Nina and was allowed entry into her life. I appreciated her honesty and ability to share intimate parts of her life with the reader. When I turned to the back of the book and read the line that "Nina lived,.. Greensboro," I was heartbroken to discover her light shined only for a short period of time. Nina, I enjoyed getting to know you, Thank you!
★ ★ ★ ★ ★
cathy mcginty
I don't often write reviews, but this book moved me like no other has in a very long time. It is so beautifully written, and while it could be read rather quickly, I forced myself to really focus and be in the moment for each page. As a mother of two young children, I can't imagine anything harder than leaving them. Nina has made me appreciate the little things in life, and gave me some much needed perspective. My heart goes out to her family, but what a gift she has left the rest of us.
★ ★ ★ ★ ★
ashley
This book is heartbreakingly, breathtakingly, hilariously funny! I literally had to put it down several times as I was overwhelmed by my own emotions - as a woman, a mother, a daughter, and a friend. What a treasure this book will be for the author's boys and their own families as they grow...a beautiful legacy left by a smart, sassy woman that left this world too soon.
★ ★ ★ ★ ★
karlene
One of the best books I've read in a long time! Riggs has a beautiful style, full of description and humor. I highly recommend this to ANYONE whose life has been touched by cancer. This book is sure to be one of my favorites for years to come.
★ ★ ★ ★ ★
angela austin
This book is as good as "Being Mortal. " The story is moving. The writing is compelling and rich with detail. I did not expect to laugh, but I did laugh. At the end of more than one chapter, I said, out loud to no one: wow that was so good. I will give this book as a gift and I expect to re-read my copy many times. This is a beautiful book.
★ ★ ★ ★ ★
petrie
I loved this book. It's inspiring story has stayed with me since I finished it nearly 2 months ago. It has made me take pause in my day-to-day life to reflect and give thanks to all I have. While the story is intense and of course tragic, it is also beautiful, poignant and funny. It's a book you want to read and want to absorb. It will provide a cathartic cry, laugh-out-loud moments and make you feel alive. I can't recommend it enough.
★ ★ ★ ★ ★
amy judd
This book was the best book I have read all year. I have been looking for something I could connect with this summer, this book was it. I couldnt put it down I read it in 2 days, I stayed up all night. I laughed histerically at her humor. Her family could be my family, I have boys the same age as her and I live only 1 town away from her. I knew all the places she talked of in the book and live about 20 minutes from where she lived. I start nursing school this fall and have been in healthcare for over 10 years. I think this book should be REQUIRED reading for all nurses and future nurses. I encourage all my friends to read this book, Nina Riggs was amazing, a true poet. I haven't felt this way about a book in a while. This book is going on my list of favorites and that list is quite small.
★ ★ ★ ★ ★
shai stanton
One of the most moving books I have ever read. I was hesitant to read it initially but was soon swept away by the beauty and wit of Nina's words and outlook. This will stay with me for a long time. What a tremendous legacy for her children.
★ ☆ ☆ ☆ ☆
idun
Basically, this book is a collection of short chapters with fleeting thoughts the author had while undergoing cancer treatment. The chapters aren't even in order (thanksgiving comes before Veterans Day). It reads disjointed and unfinished. Read "when breath becomes air" instead if you're interested in the topic.
Please Rate The Bright Hour: A Memoir of Living and Dying