A Dog's Purpose Boxed Set
By W. Bruce Cameron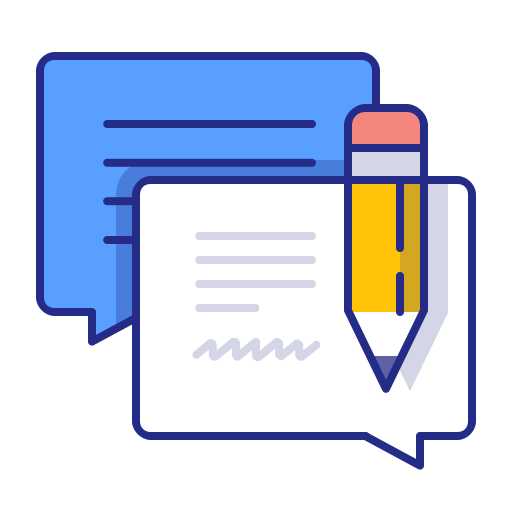 Total feedbacks: 15
★

★

★

★

★

★

★

★

★

☆

★

★

★

☆

☆

★

★

☆

☆

☆

★

☆

☆

☆

☆

Looking for A Dog's Purpose Boxed Set in
PDF
? Check out Scribid.com

Audiobook
Check out Audiobooks.com
★ ★ ★ ☆ ☆
caroline choi
For once, I enjoyed the movie more than the book. The reason? The book is written in first person, from the dog's viewpoint. I found that approach doesn't work. Being narrated by the dog, the big challenge of painting the scene and carrying the narrative is left up to the literary skills of the animal. The problem is that the dog is still a dog with all of its limitations of English expression, and comprehension. So you have the dog using words like, "ignominy," "redolent," "excavated," expressions like, "a mile an hour," but not knowing the word for cat or kiss, and thinks that Christmas is called "Merry Christmas," "Thanksgiving," "Happy Thanksgiving." I found this tremendously distracting, to the point in fact, where I decided not to purchase any more books in the series. A shame really, there were some good plot twists and entertaining characters.
★ ★ ★ ★ ★
christy angerhofer
Loved all Bruce Cameron's books about dogs. I purchased the set for a few rising middle school children after I had already sent them "Ellie". These are wonderful stories with messages. The children loved the books as well.
★ ★ ★ ★ ★
sheina
These books will make you laugh and cry. They Also give you hope our dogs come back again.
Hope fully they can find us again or a family member. Beautiful gift for someone who recently lost a beloved pet.
★ ★ ★ ★ ★
surabhi
I could not put these books down. I laughed and cried through both of them, especially at the end of A Dog's Journey. I have given them to many friends to read. This set went to my sister. I am so happy to see it was made into a movie. When I saw the dog come on the screen an a coming attraction, I said, Oh my god, they are making a movie out of my favorite books.I cannot wait to see it. Thank you W. Bruce for the wonderful stories. Keep them coming.
★ ★ ★ ★ ★
valerie stevenson
I loved how it took me through the journey of a dogs soul to always be with the one they love and care for even if it takes many lives to do so. I did think that the second book seemed to be a bit drawn out and is a continuation of the first but it is worth it to make it to the end which solidifies the whole purpose. This book is great for those of us who love our dogs and miss them so much after they leave us through death. It warms the heart for those who believe that there is so much more beyond what we can comprehend.
★ ★ ★ ★ ★
amie doughty
Awesome set of books - totally different way of thinking about how dogs might think and definitely an alternate perspective on what happens when (if?) they leave us. Rollercoaster ride of ups and downs - your heart sinks at a loss but is then lifted up as you read on! Must read for any true dog lover - even if you don't end up believing the general premise - there is so much more to take away from this set of books. Highly recommended! (Also - great transition from one book to another - ever wish a book wouldn't end? This set is very cohesive and carries the story on seamlessly. Only problem is - I didn't want the second book to end either!)
★ ★ ★ ★ ★
soyoung park
If you love animals....you MUST read these books! That is a command as you will never look at an animal the same after you read these warm and wonderful and tearful books! I would rate it a hundred stars if that were possible!
★ ★ ★ ☆ ☆
marlene goo
Still working on the second book. But the first book gives me hope that I'll see the dogs I've lost in my life again. This was recommended by my dog trainer, who was instrumental in training my Doberman who I lost in October.
★ ★ ★ ★ ★
sereena
I read the first book this summer and it is fabulous. Be prepared to laugh and be prepared to cry. A must read for every dog lover! I'm getting this boxed set for sure! I just can't decide whether to give it as a gift or to keep it myself!
★ ★ ★ ★ ★
michael bastedo
Both books were written in such a manner that, although they are novels, it seemed like I was traveling along with real characters. Both books were "hard to put down" and I read each of them in 3 days or less. I probably read the last few pages of, "A Dog's Journey" over a dozen times, because I didn't want the story to end. Having had multiple dogs over many years, including a current service dog in training, these books increased the appreciation for the love and companionship I have with my dog.
★ ★ ★ ★ ★
soumyajit
I bought this book from another seller, however this is a great price and much more importantly one of the best books I have ever read. I read a great deal and try to donate my books their is one book I kept and I will reread it again. Anyone that is an animal lover will love these books.
★ ★ ★ ★ ★
michael margolis
Mr. Cameron,
You are, perhaps, the number two author of books that I have read. Thousands!
"A Dog's Purpose" was enthralling. A fabulous read. A rarity in that, at least in my case,
I became part of the story. Number One incidentally is Patrick E. McManus. The humorous
stories in his several books are really outstanding. Try one.
My thanks,
Gary Foyd
★ ★ ★ ★ ★
corey carrier
after seeing the trailer for the movie I had to buy the books! YOU KNOW THE BOOKS ARE ALWAYS BETTER! LOL it is a CHRISTMAS GIFT and I know it's going to get passed around! excited about these books! :)
★ ★ ★ ★ ★
nuno mendes
This a great book for dog lovers everywhere!! I loved it and have given it as gifts to several people. It tells the story from the dogs point of view and make you think about how you are treating you animal. Both books are a must read.
★ ★ ☆ ☆ ☆
michael r
This was a really depressing book. I received from someone who hadn't read it, and was shocked when I told them what the plot was about. The dog keeps getting killed! I would only recommend this book to people who don't mind reading about dogs dying in sad ways.
Please Rate A Dog's Purpose Boxed Set