Threads of Silk
By Amanda Roberts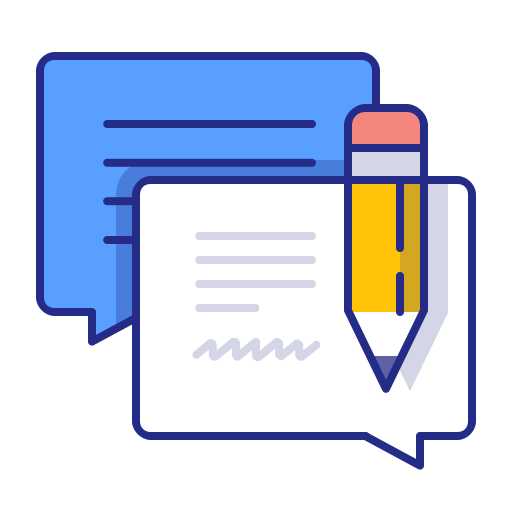 Total feedbacks: 26
★

★

★

★

★

★

★

★

★

☆

★

★

★

☆

☆

★

★

☆

☆

☆

★

☆

☆

☆

☆

Looking for Threads of Silk in
PDF
? Check out Scribid.com

Audiobook
Check out Audiobooks.com
★ ★ ★ ★ ★
alexandra stein
Choosing to read this book had to do with my fascination with events that transpired in mid-19th century China (I recently authored one such book myself). As a man of yang, I had to overcome (embrace?) sentiments of yin to make the purchase and read what I expected would appeal mostly to the opposite sex. Surprisingly, it didn't take long for me to get wrapped up in the silky cocoons and intricacies of embroidery (a testimony to the style of writing). Then, new worlds opened. A simple, sensitive, somewhat rebellious but loyal and extremely talented peasant girl begins to see her situation transform into one of royalty. Throughout her life, she collects scraps of memories by saving small threads of significance (a delicate device, memorable for the reader too). A love interest forms (naturally in this book of yin) which adds that element of anticipation and tenderness that women (and any honest man would relish). Though somewhat insulated from the rages of a starving populace, intrusions by foreigners and a decade-long, outrageous civil/religious war, these elements are introduced in a way that provides a background for the events that help shape a touching and realistic ending to this well-written piece of historical fiction.
Having read "The Good Earth" by Pearl Buck, there's something about this book that carries over into Amanda Robert's, "Threads of Silk." Immersed in the culture, both women absorbed something of the soul of this ancient civilization.
I might ramble on more about this delightful read, but I think I'll end with a Chinese proverb: "Man cannot stir one inch without the push of heaven's finger." I think I read this book because I felt a gentle nudge. When reading becomes a blessing, what more could you ask for?
★ ★ ★ ★ ☆
nancy janow
I very much appreciated the story being told from the point of view of the Embroidorer. Her life didn't turn out as planned, but it was rich and full. I'd love for the authpr to right a 2nd book about the daughter and grandson who sailed off to England.
★ ★ ★ ★ ★
malavika
There are very few words to describe this novel. At times you want to rip your hair out and others just sob. Then it all comes together as a bitter sweet ending that makes you cry, and laugh at the same time. I would highly recommend this literary masterpiece.
★ ★ ★ ★ ★
dallen
One of the best books I have ever read. Written in a very entertaining style, that describes life and workings of the Chinese Royal Court.

Describes on great detail the life of the poorest to the richest people.
★ ★ ☆ ☆ ☆
trenton quirk
Are we supposed to believe that in 19th century China, where women are commodities, that almost upon meeting the royal prince, a mere embroidery girl engages and is engaged in conversation by said prince on matters of social and political import? That jarring misrepresentation of man/woman, royal/commoner interactions was so egregious I could not continue past that point.
★ ★ ☆ ☆ ☆
rakel sveinsd ttir
The summary for this book did not include the information that it contained graphic descriptions of sexual acts. Had I known that, I never would have purchased it. It's unfortunate that the start of the story was interesting as once I got to the graphic part, I was too disgusted to finish it.
★ ★ ★ ★ ☆
dareen
This was a lovely addition to my collection of historical fiction and fantasy about China. I haven't known or read much of this period specifically in Asia (1840 to 1908), and the only event I could recognise was the Boxers' rebellion, however Threads of Silk was utterly charming.

It's very Chinese in that sense as it's all about embracing your role and staying loyal and following the traditions...and yet, it also shows that women were not as powerless in Chinese Empire, and that Wu Zetian wasn't the only female Empress actually ruling and affecting policies in the long history of China.

Yaqian begins her story as a six year-old urchin, whose mother decides to bind her feet to improve the girl's prospects of marriage. As Han family, her family was expected to follow this barbaric tradition. It's a horrendous experience, and a woman never really recovers from it. She would always be in some pain throughout her life.

Forced to sit still, Yaqian turns to embroidery, and after her talent is discovered, she is taken to an embroidery school. At sixteen, having invented double-sided embroidery method, she sneaks in a small fan into a gift basket for an emperor's favorite concubine against the wishes of her master. Unexpectedly, she is whisked away to Peking to serve in the Forbidden City at the side of the same concubine.

Over the years Yaqian gains trust of her mistress, helping her in various political maneuvers, and becomes a master embroiderer while the concubine turns into Consort, and eventually into Empress Cixi. Yaqian is a steady character who knows what she wants and carries on with her duty no matter what. She has many chances to leave her job, as Emperor's brother Gong has been in love with her over a period of many years, and the description of their connection to each other is believable and bittersweet.

What I found really inspiring was Yaqian's quiet assurance that she did not need the distraction of a man or family. Her love for her art made her create incredible pieces of embroidery, which were always underlying the significance of this or that historical event.

The writing style is not dramatic, but I got immersed in it nonetheless. Yaqian was like the eye of the storm, a quiet and lovely contrast to very turbulent times in China's history, and I very much enjoyed her life story. Recommended.
★ ★ ★ ★ ★
lisa barrett
It is a lovely story that follows one main character from the age of six well into her senior years and also follows the historical events during that time period. The story peaked my interest in a place and time that I was unfamiliar with and I often found myself stopping the book to do a little side research to expand my knowledge. The main character was so well written and the story so nicely developed that it had me questioning whether this main character was a real person in history.

I class this with any book in Ken Follett's Pillars of Creation or Century trilogy. These books, as well as Threats of Silk, are wonderful stories intertwined amongst history to create a very realistic tale. The research that went into creating the characters and plot must've been astounding.

Another reviewer commented that Leanne Yau had an American accent, it is actually English. It was also mentioned that it was a disappointment that she spoke without a Chinese accent because the main character could not speak English. Personally, I do not have an issue with the fact that this book is narrated with an English accent because I speak English and I would not have understood the book if it was read to me in Chinese (which would be only way to stay true to a character that does not speak English). I think she did a wonderful job narrating. Her voices were fantastic.

I was given this free review copy audiobook at my request and voluntarily left this unbiased review

I would love to listen to another book by this author or narrator.
★ ★ ★ ☆ ☆
fred wang
I am always fascinated by early Chinese history and rituals, and personally feel that the Qing Dynasty is most captivating of all. So, I was certainly looking forward to reading this historical fiction novel. The history of foot binding, eunuchs, and concubines is all at once vulgar and somehow intriguing. This intrigue stems from my complete bewilderment at how this early culture could deem these practices respectable, and even normal, when they are so completely far from acceptable. With this in mind, I did welcome the author's enlightenment on these topics.

On the other hand, the novel progressed sluggishly, and I struggled to maintain interest throughout. The characterization never quite reached its potential, as I never felt a connection to the individuals, nor did their interpersonal relationships ever seem genuine.

However, Ms. Roberts did do her homework as far the historical aspect, and I really liked how she used embroidery to "weave" the protagonist's way through the decades.
★ ★ ★ ★ ★
mohammed el daly
I admit I had this book for weeks before deciding it was time to throughly check it out with my typical marathon reading times. And? st first I was a bit skeptic that this would be a book I would truly enjoy. I am so glad I decided it was time to check it out and decided to que it up.

Another time and another world awaited me.
This book will pullbyou in. You can almost feel the tension at times. The struggle for a young englishwoman to be held capture and not without struggle within and outside sources as well; Alys becomes the favorite...but her path will be far from easy. This is NOT one of those eye-rolling bosom busters type books. This? is a taste of foreign culture and the struggle for a place of security for a beautiful young englishwoman in a situation where it seems almost impossible to adapt to and survive.

Well done. Well written and no stopping and starting due to bad proofreading…
★ ★ ★ ★ ★
zeine77
From it's beautiful cover and compelling title, this is a lovey book. It's a biographical historical about China's Empress Cixi. It was a time of immense change and cultural divisions as the Western world with its new world ways was creeping into China's culture. The tale is not directly about Empress Cixi; rather, it is told through the point of view of a very poor, but talented child whose embroidery skills drew the attention of the Emperor. Thus the child was brought to the Forbidden City where she grew to womanhood.

Fraught with intrigue, espionage, and politics, Yaqian must maneuver through the danger to survive. And survive she does. Through wit and wisdom, honesty and loyalty, she earns the trust of the Empress.

A lovely, well researched story regarding China's political history and the beautiful skill of making silk and the lush silk embroidery. Love, relationships, perseverence, and courage are all themes woven into a fabulous tale.
★ ★ ★ ★ ★
chris cain
Yaqian, a peasant girl in Hunan Province, is horrified when her mother insists on binding her feet, but this brutal and unwanted mutilation leads her away from the farm and into a school for embroidery, an art at which she excels. Yaqian develops a technique for stitching a piece of fabric in such a way that the reverse side looks as beautiful as the front. This skill (and a little chicanery) take her into the Forbidden City and the court of Empress Cixi, where she witnesses and chronicles the last five decades of the Qing Dynasty.

It sounds like history lite, but Yaqian is so appealing, and her participation in the developing events so intricately woven that I found this fictionalized account both more compelling and more revealing than the memoir I read at the same time. The cover is stunning, too.
★ ★ ★ ★ ☆
dina rae
Roberts' story set in 19th century China and told throughout the eyes of the heroine, Yaqian, reveals the complexities of Chinese culture in that era. As Yaqian moves from a silkworm farm in rural China to an embroidery school in town to the Imperial Palace in Peking the reader becomes acquainted with life and characters in each venue. Although Yaqian's advancement from a poor rural child to a confidante of the Empress, the most powerful person in China, seems improbable, the story is told so well that the reader is caught up in the possibility that these events could really happen. The charming narrative and colorful characters provide an interesting and informative read.
★ ★ ★ ★ ★
victoria rodr guez
This is a beautiful historical fiction set in China. I have studied some of China's history, and I was immediately drawn into this story. The author does an excellent job of capturing a point in time in China and making us feel like we are there, living it. The story is captivating. There are times when I am angry and sad and happy, feeling all of the emotions of Yaqian's life. The narrator does a wonderful job of pronouncing the Chinese names and words. This was overall a really pleasant and enjoyable read.

I received a free copy of this audiobook at my request and have voluntarily left this honest review. The free copy did not influence my review in any way.
★ ★ ★ ★ ☆
adella
This book follows the trends of other more famous writers as Amy Tan. That allows us to understand the nature of Chineese universe by several and important points of view. The Forbidden City is a particular place where many events happen in a world which looks like static, but only in according to certain aspects. Here we see the role of power in the affairs of love, so it represents a labyrinth where the senses lose their presence. Politics and love, all that is what plays an important role in the last history of China against the modern age.
★ ★ ★ ★ ☆
agatha
Overall, I really enjoyed this book. The author's story-telling ability is captivating, however the book really lacked editing. I was interested enough in the story that I was able to overlook most of it, but it did cost my review one star. I will be buying another Kindle book by this author as I do enjoy her writing. I loved the ending to this book, which I can't say for everything I have read. It really was touching.
★ ★ ★ ★ ★
netikerti
This title really sucked me into the story. Following an impoverished little girl's life in rural China as she discovers a remarkable talent for embroidery which opens doors for her and leads her down a path to a privileged life in the royal court. The author's talent for describing the beautiful needle works created were fascinating descriptions of the embroidery process - something I would have initially guessed was just used to be a page filler left me wanting to look up imagery from this dynasty's embroidery art, and pondering maybe even picking up a needle and thread myself.

The story is immersive and paints satisfying, realistic human interactions - the story's protagonist is flawed, but you root for her as she navigates dramatic life changes, maturing, navigating politics from behind the scenes, and of course, finding her own version of romance and relationships. Her failures are relatable and make her triumphs all the more endearing. Further, I very much enjoyed the themes woven throughout this tale of women finding their own life path, taking control of their independence, and becoming great in their own way without needing to follow in a man's shadow.
★ ★ ★ ★ ★
diane crites
Unputdownable from beginning to end. A Chinese DYNASTY weaving a historical account of a remarkable lady using silk threads. I love the recalling of threads of embroidery all so explicitly travelling in detail depicting facets of her life.

Remarkable read!!!! The written words were brought about in the account of life and it's encounters. As an artist who has painted on silk, I herald and applaud these embroiderings of stories. Well done to the authoress
★ ★ ★ ★ ☆
xnera
All Yaqian wanted was to manage the silkworms. She didn't want to have her feet bound and all the other things Chinese girls went through. She decides she will devote her life to her embroidery after having her feet bound. She doesnt want to get married and have kids.She falls for a prince but realises nothing can come of it. She devotes her life to one person. I voluntarily received an advanced advanced copy of this book for for a honest review
★ ★ ★ ★ ★
bill zimmerman
This was an absolutely amazing read from start to finish. I loved Yaqian, and her desire to make something more of herself. The author expertly ties in history and emotion to her beautiful and lyrical novel. I rarely have such high praise for a book, but this was an incredible experience. Five well-deserved stars.

I was provided with a free copy of this novel in exchange for an honest review, as per my review policy. All opinions are my own.
★ ★ ★ ★ ☆
kailey
How I would love to see the embroidered items mentioned in the book! Descriptions were fantastic.
Chinese history was a bit tedious, but it was needed to understand characters. Every symbol has a meaning.
Story was captivating and interesting.
★ ★ ★ ★ ★
jamey
What a wonderful story by Amanda Roberts, I really enjoyed reading it. You've got history interwoven with an interesting story of a poor Chinese girl which just adds to the complexity and richness of this beautifully written story.

If you love rich historical novels, with a love story, then this is the book for you.
★ ★ ★ ★ ★
wingnutmagnet
Empresses, princes, palaces, love, danger and even dragons! This book has both fairytale elements mixed with a very understated and impressive history of Imperial China, which I couldn't love more. The little girl from a small village who changes her place as a woman in society and flourishes is really an untold story of Chinese history. The author largely touches on a woman's many plights in a very male dominated culture, and hits all the emotions needed for the reader. Her historical references taught me a lot that I was unaware of and gave me a much larger interest in China's past than I previously had. I couldn't put the book down. Hope to read many more!
★ ★ ★ ★ ☆
masie
If you suspend your need for historical accurate facts then this book is a great read. My problem was with the graphic sex scenes. The story was strong and did not need the sex scenes to be interesting. I did enjoy reading about the rich chinese court of Empress Cixi.
★ ★ ★ ★ ★
mariel
Much better than expected. When I bought the book it only had 6 reviews, so definitely was taken aback on the greatness of this book. Had a love story within but it took a backseat to the main plot. If you are interested in Chinese historical fiction you'll enjoy.
★ ★ ★ ★ ★
barbara rich
The one that stuck out the most was in regard to the sexually explicit moments. The lack thereof outweigh them. This book was a deep look into that time and though there were two or three explicit moments this is not fifty shades of gray. I love historical fiction and was very much caught up in the prose. I look forward to reading more about this time period in China.
Please Rate Threads of Silk