How Our Genes Change Our Lives--and Our Lives Change Our Genes
By Sharon Moalem MD PhD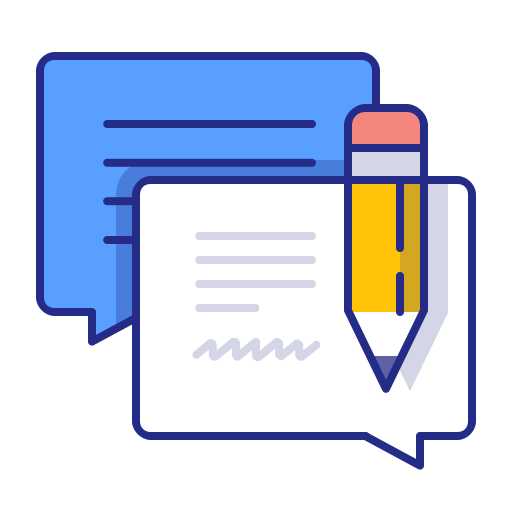 Total feedbacks: 13
★

★

★

★

★

★

★

★

★

☆

★

★

★

☆

☆

★

★

☆

☆

☆

★

☆

☆

☆

☆

Looking for How Our Genes Change Our Lives--and Our Lives Change Our Genes in
PDF
? Check out Scribid.com

Audiobook
Check out Audiobooks.com
★ ★ ★ ★ ★
amrita
"Inheritance: How Our Genes Change Our Lives--and Our Lives Change Our Genes" is a fascinating, easy to read balance between detail and simple-to-comprehend explanations unraveling the mysteries of our genetic composition. Dr. Moalem transports us on a journey of discoveries and information, while adding humor and interesting anecdotes and revealing that we are not destined by what has been encoded in our DNA. Until now, we have had an incomplete picture of the complexities of genetic science. "Inheritance" is an extraordinary achievement! This page turner provides revelations applicable to all. I work with the Behcet's community and with the rare disease communities and I highly recommend this book to our patients and to the world!
★ ★ ★ ★ ★
nacho
Who knew genetics could be so exciting, entertaining and easy-to-understand? I thoroughly enjoyed Dr. Moalem's writing and appreciate the clear descriptions and analogies he gives to break down a complex subject for the reader. Plus, he's funny! This is a book I'll be recommending to friends and fellow survivors of spontaneous coronary artery dissection (SCAD) as a great foundation for understanding the genetic research underway on our rare condition. Arteries even get a shout out on page 76, in reference to collagen production -- amazing!
★ ★ ★ ★ ★
saman mohammadi
Dr. Moalem takes a topic that could be dry and medical and weaves it into a tapestry of fascinating stories and layman's explanations for complex medical concepts, making essential connections from genetics to everyday life. If you never considered genetics entertaining or fascinating, you certainly will after reading this book. It is just as interesting and helpful to the clinician as it is to the rare disease patient, the pharma executive, the high school teacher, or the weekend reader - a must read across the board, especially given the current rapid pace of genetic research.
★ ★ ★ ★ ☆
crystal simmons
The author gives examples of wide ranging gene abnormalities. He does make a case for gene differences causing a variety of health problems. I would have preferred more details about how we influence our DNA.
★ ★ ★ ★ ★
kavisha pinto
This book really makes you think about why we are the way we are. It has opened my eyes to things I don't think I ever thought of. Having a son that has a rare genetic condition called SYNGAP, this book has made me think that their could be some hope in his future. I loved how the author explained his point of view and gave real life examples backing his views.
★ ★ ★ ☆ ☆
marchbold
Interesting, but shallow. The beginning of the book really caught my attention and I found the personal stories to be fascinating. However, I expected considerably more in-depth information into how genetics work, but that was sorely lacking. It simply kept telling stories about different patients with different mutations and how that manifested. I want to know the 'how' and 'why'.

I was also slightly appaled by the author's lack of nutritional knowledge. (Or at least his out-of-date view points.) As a nutritionist myself, I expect an MD and PHD to be even MORE up-to-date on the latest nutrition science and how it effects our health. Moalem is sadly still stuck in the 90's as he comments he tries to avoid too much dietary fat and that cholesterol causes cardiovascular disease. Unbelievable. I expect my physician to understand that dietary fat AND cholesterol is critical for my gene expression, hormonal balance, brain function etc. This lack of understanding made me question the rest of his approach.
★ ★ ★ ★ ★
riza
This is the third of Dr. Moalems' books I have greedily plunged into. And like the other two I came away amazed at his ability to put very complex subjects into language that is understandable, no matter ones level of medical knowledge. For me, the biggest take away of the book is not that we inherit our traits, good and bad, but that what we do today can influence our genes that we pass along to future generations

i would encourage anyone wanting or needing to find out more about our past forebearers to read this book. I come away thinking that we are a better world to have devoted researchers such as Dr. Moalem

Annette Austin
★ ★ ★ ★ ★
ado bala
What a fascinating read! As an educator, I was quite intrigued with learning more about how the environment we live in and how we choose to live our life alters our genes. The importance of focusing on our social emotional well being has never been more prevalent as we so easily forget that it is not just something to be taken for granted. This is the third book I have read by Dr. Moalem and I was not left disappointed. He definitely lives up to his reputation of delivering valuable information in such an engaging manner. Extremely well written!
★ ★ ★ ★ ★
ash 360
I found this book easy to read and packed with useful information. Having recently read several books on low inflammation diets, I have been wondering about the role of genetics in figuring out the right diet. The chapter on "Feed Your Genes" gives a good discussion of nutrigenomics, metabolomics and epigenetics. Similarly, the chapter on rare diseases, "Putting It All Together" gave me hope that a better genetic understanding of rare diseases might help us to understand "autoimmunity."
★ ★ ★ ★ ★
colin lacy
This book opens up new understandings and insights on the roles genes play in our lives. It is presented in a powerful and simple way that takes away the complexity that science often can bring to a discussion if you are not a geneticist or other professional studying genes. A recommended read for all to see and understand the future as we tailor treatments and do disease management over the course of one's lifetime.
★ ★ ★ ★ ★
lenny ankireddi
As a parent of a child with a rare disease, I found this book to be a fascinating read. It is well written and easy to understand for the lay person. By intertwining real stories while explaining complex genetic science, Dr. Moalem makes genetics much more approachable and engaging.
★ ★ ★ ★ ★
krissy gable
I had Cushing Disease and have been an advocate for the last twenty years. This is an amazing book. All these findings make sense...if only, physicians would read this and take better care of their patients. Every physician
Should read this
★ ★ ★ ★ ★
camila meireles
Dr. Sharon Moalem is an inspiring writer who makes challenging and sensitive subject matter fascinating and compelling. This book will baffle and amaze; completely changing your understanding of genetics. I am not a scientist and I was captured right from the forward. A must read for anyone with an inquisitive mind!
Please Rate How Our Genes Change Our Lives--and Our Lives Change Our Genes