The Boy on the Bridge
By M. R. Carey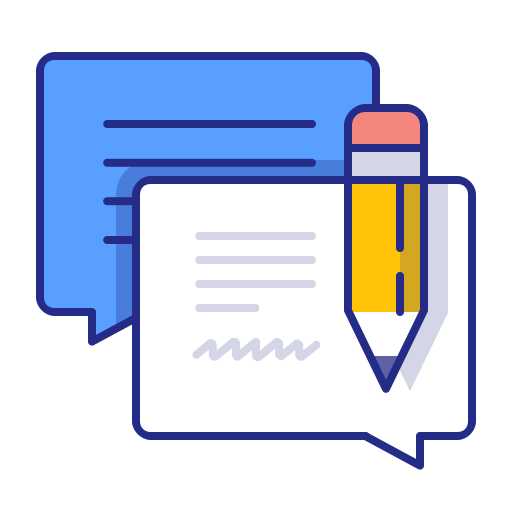 Total feedbacks: 86
★

★

★

★

★

★

★

★

★

☆

★

★

★

☆

☆

★

★

☆

☆

☆

★

☆

☆

☆

☆

Looking for The Boy on the Bridge in
PDF
? Check out Scribid.com

Audiobook
Check out Audiobooks.com
★ ★ ★ ★ ★
shala
The Boy on the Bridge is M.R. Carey's long-awaited sequel to The Girl With All the Gifts. As in the first book a plague has swept through the world making humans that contract the fungus "hungries"--essentially zombies whose only purpose is to devour the flesh of living creatures. Rosie, a heavily fortified vehicle, filled with soldiers and scientists sets out from Beacon (the last fortified encampment in the UK) to find a cure.

A third type of intelligent life, "the children", discovers them in a village where the scientists have been taking samples of hungries. A soldier attacks and kills one of the children and they return hostilities. The dead child is taken for research, but the rest of the clan follows the retreating Rosie everywhere.

The story is filled with action, intrigue, and fascinating characters making for a page turning story. I highly recommend this science fiction book.
★ ★ ★ ★ ★
meg wise
Perfect follow up to THWATG! I could do nothing else once I sat down to read. Loved Stephen, Foss, and McQueen and the final showdown. I'm not writing a spoiler review but if you loved the first book this one will return you to that world and have you trying to keep from reading too fast to find out how it ends. The epilogue basically assures a third book...
★ ★ ★ ★ ★
rock
This was both a prequel and an epilogue to The Girl With All the Gifts. To be fair, the entire book (save for the last chapter) was all prequel and follows the adventure of the crew of the Rosie, the massive mobile and armored lab seen in The Girl With All the Gifts. The story is captivating and exciting and I thoroughly enjoyed it. What's more, the very last chapter is actually an epilogue to the first book and we get to briefly find out what happened to Melanie. I won't give anything away, but the book story has an absolutely great ending. 5 solid stars.
★ ★ ★ ★ ☆
maxine mumaugh
The Girl with All the Gifts was okay, but this second in the trilogy is much better. Didn't see the ending coming at all, looking forward to the third book! Read this in about 24 hours...it kept my interest, the plot and pacing were good, and the characters and their group dynamic were well written.
★ ★ ★ ☆ ☆
natalee
I was enamoured with Carey's Girl with All the Gifts. I thought it was brilliant. Boy on the Bridge is as well-written and engaging but the narrative is weaker.

Girl does what Matheson attempted to do with vampires in I Am Legend. Carey, like Matheson, gives his monsters a scientific plausibility. In this I think he does better with his zombies than Matheson does with his vampires. Both end with humans passing from apex species to monsters of legend.

Girl ends brilliantly. Humanity is over and, other than Ms Justineau who, as humanities last survivor, gets her redemption both for the hit and run and her role in the direction of live children.

But the essence of that ending is in the knowledge there is no cure, that what there is no victory for humanity. The world now belongs to the second gen hungries.

If there is a cure then Caldwell's discovery is meaningless. She doesnt discover this terrible truth ... She's just not as smart as Stephen. I like how humanity would have destroyed the children to save themselves but it is the children who end up saving them. But the more hopeful ending, even Justinaeu makes it back to human world and can leave Rosie, undermines the courage to end Girl on a dark note.

As a standalone novel I like Boy a lot but ad part of a series...the epilogue especially undermines what I thoight was best about Girl.
★ ★ ★ ★ ☆
tessa
If you like books with lots of character analysis, you will enjoy this book. It is by no means a "thriller" that keeps you on the edge of your seat. The story line is constantly broken with backstory and past history.
The only complaint I would make is about the speeches made by the two high level antagonists near the end of the book. Speeches? Really? It was like reading some old movie where the villain and superhero find it necessary to trade philosophies before they kill each other.
Unquestionably, the "girl with all the gifts" was superior but this one was entertaining.
★ ★ ☆ ☆ ☆
gurmeet kaur
I really loved the first book 'The Girl with all the Gifts', but this one went on and on.... The end was okay. It was just hanging on long enough to get there. Also, the characters were over described and shallow. It was hard to keep up with what was going on.
★ ★ ★ ★ ☆
susan willer
If you haven't read THE GIRL WITH ALL THE GIFTS then scoop up a used copy on the store and read it. Carey made zombie novels a serious, thoughtful read with GIRL... I loved that novel. THE BOY ON THE BRIDGE is an able sequel, exciting read for the most part. The Protagonist is just a bit harder to engage than the beautiful, charming Melanie from the first novel. Still a great read!
★ ★ ★ ★ ★
marshall cox
I did not realize that this was part two of the book, the Girl with all the Gifts, until I read the book. It is a dry read at first, quite a bit different in this respect from the way the first book was written but similar in the medical terminology parts. While dry in the beginning, it did pick up. I do like that it told the story of each character from their unique perspective. This really drove home what it was like for each character. The ending, in my opinion, feel short. However, overall it was a good, easy read.
★ ★ ★ ★ ★
priya kanaparti
I loved this book, especially the epilogue. I got hooked on this world that M.R. Carey has created when I read the Girl With All the Gifts, and I will read any other book he publishes based on these characters. However, I sincerely hope they don't make a movie out of this one after what they did to the first book.
★ ★ ★ ★ ★
yannick jolliet
Like The Girl with all the Gifts, it's refreshing to read something in the zombie genre that is a classy piece of contemporary fiction. There's no B grade, awkward predictability in M. R. Carey's post apocalyptic world. Just authentically fleshed out characters and a compellingly solid story. Even the hungry flesh eaters avoid becoming the usual cartoonish joke that most zombies end up. A brilliant read, I highly recommend.
★ ★ ★ ★ ☆
julie holbert
It's not as great and touching as "The Girl with All the Gifts", but I still enjoyed it. Some would probably find it a bit slow though, and I'm disappointed that there were no characters for me to connect to. Basically I didn't care if any of them lived or died. In "The Girl with All the Gifts", I adored Melanie! Loved her in the movie too. But anyway, if I had read this book without girl with all the gifts, I probably wouldn't have liked it as much. I just enjoyed it because it added more to the story of the original book. It did take me a while to realize that it was a prequel to Girl.
★ ☆ ☆ ☆ ☆
jessica andolina lane
A very disappointing read after reading the imaginative and adventurous book The Girl with All the Gifts. The characters were so one dimensional and nondescript that they should have been given numbers instead of names. Not sure how a book about the zombie apocalypse could be boring.
★ ★ ★ ☆ ☆
lilliane
My first book by this author. To me it is a tedious account of people vying with each other to see who can be stupidest and make the most dumb mistakes. This just goes on and on. All the characters are idiots, many of them self-destructive idiots. Are these really the most competent people they could find to send on a vital expedition? If they are, why do we even care if the human race survives?
★ ★ ★ ★ ★
elainesinclair
I rarely write reviews and I won't end up writing much here because I don't want to give anything away. I just want to say that if you read The Girl With All The Gifts you really need to read this book. While most of this book is set previous to The Girl With All The Gifts, the final chapter is 20 year after the end of the first book and brings back Melanie.
★ ★ ★ ★ ★
julie gosling
I was enamoured with The Girl.... This book took it to a whole new level. This is my newly treasured and favorite book of all time. The epilogue sums it all up. Page turning brilliance. I will miss this book now that I'm finished. As a voracious reader, I haven't read anything this well written and emotionally gripping in a very long time. I hope the movies do the books justice. Both books are recommended for everyone. Make sure you read the other book first. The ending will be that much more meaningful.
★ ★ ★ ★ ★
emaan alvi
I ripped through this, devouring every moment. Sure, I was hoping it would be on par with "The Girl", but I didn't want to get my hopes up. And my hopes are exceeded.

Carey has moved this world forward with the second book. I can't give any details without ruining *something*, so I'll simply say this,

"If you liked the first one, go. Run. Read this now."
★ ★ ☆ ☆ ☆
sara maaliki
I think I'm done. I loved The Girl with All the Gifts. It was original and engaging. The characters were intense. I'm half way through The Boy on the Bridge and I'm not enjoying it at all. The characters are flat and predictable. There are no surprises. I tried reading Fellside as well but got about as far as I did here. I'm starting to believe the M.R. Carey is a one hit wonder. Hey ho. There are better books out there. I'm moving on.
★ ★ ★ ☆ ☆
kristen willett
"Once upon a time, in a land blighted by terror, there was a very clever boy."

Stephen was very clever but even he could not make this book great for me. Let me start by saying that I LOVED "The Girl with all the Gifts" I thought it was AMAZING and I loved the POV chapters and of course, Melanie. Stephen is a 15-year-old autistic teen who has discovered that the "hungries" have maintained some of their humanity. He finds this interesting and compelling as he observes and ultimately interacts with them.

A team of scientists and military personnel are on-board, Rosie, which is basically an armored RV/motor home/lab, looking for a cure for the fungus that turns people into zombies/hungries. Rosie is where they do research, have sexual dalliances, stab each other in the back, make power plays, have resentments - you get the picture. Basically, the joys of living in extremely close quarters for months on end.

There are several characters in this book, but the main ones are Stephen and Dr. Samrina Khan. Khan and Stephen have a unique relationship. She rescued him when he was younger, and she is the only one allowed to touch him. Khan loves Stephen and feels responsible for him and his safety. Stephen is a unique 15-year-old and he is dedicated with finding the "cure". Both of these characters are "troublemakers". Dr. Khan is pregnant, and Stephen goes off on his own and conducts his research. He puts himself in danger to observe and interact with the hungries.

There were parts of this book that were just "blah" for me and parts that were really great - the great parts were mainly at the end. The story dragged in the beginning and did pick up stream. I liked that this book was not only about the hungries and finding the cure but also about humans trying to survive and the things they did for and against each other. I did not find that any of the characters in this book shined or stood out as they did in "The girl with all the gifts". I rooted for and wanted more of the characters in this first book, and although; I liked Stephen and Khan, they did not wow me. For most of "The Boy on the Bridge" I was hoping for the story to get better and even when things did pick up at that point, I was left feeling meh. Perhaps, part of this was me having such high expectations as I loved the previous book. I wanted this one to WOW just as much. I'm sad to say that it did not.

I had high expectations for this book. I found it to be good not great.

Thank you to Orbit books and NetGalley who provided me with a copy of this book in exchange for an honest review.
★ ★ ★ ☆ ☆
asmaa tarazi
It falls well short of its predecessor. Most of the characters are poorly developed. Moreover, the choices they make are mind bogglingly stupid. All just to service the plot as it hurtles towards a destination that we all know is coming.

For all its glaring flaws I still thought it was a decent read. Just lower your expectations a bit and turn off your stupid meter.
★ ☆ ☆ ☆ ☆
jonathan watson
I absolutely love "The Girl With All the Gifts." It's such a fresh and compelling take on the zombie genre. Naturally, I was excited about finally reading the second and final book in the series. Sadly, it was a miss for me. Its saving grace is the epilogue, but even that cannot save this lackluster prequel.

The prequel takes place on the Rosalind Franklin (Rosie), which is the special tank, RV, and lab that was seemingly lost to time and shrouded in mystery when it was discovered in "The Girl With All the Gifts." We follow the lives of a group of scientists and military personnel who were specially selected and sent out to collect and study samples from the "hungries" a decade into the zombie apocalypse. Living in close confinement for several months, the crew of the Rosie is pushed to their limits before things start to go south, which is where the story begins.

Unfortunately, lightening does not strike twice with this prequel. One of the main problems is that there's a classic stereotypical mystical autistic character, Stephen Greaves. He's the smartest person present on Rosie. At some point he was actually fixing a part of Rosie based on a manual he once read and some questionable instructions from another character. Not only did he fix it, but he fixed it so fast that he had plenty of time to collect samples and return before anyone knew he was up to something. Stephen is a scientist, mechanic, midwife… you name it and he's probably it.

The other problem is that so much of what goes on doesn't make sense for a group of highly intelligent characters living in a small space. So much could've been prevented by simply communicating with one another. Plus, everyone but Stephen is unbelievably unobservant. I find it hard to believe that so much would go unnoticed, especially in such a small living and working space. I believe that they would get on each other's nerves, grow sick of one another, and start fighting over petty things. What actually occurs doesn't even make sense for these characters.

There are some good things about this story, such as the group of second generation hungries. The story expands on the social structure, how they operate, and how they are also friends and family rather than a random cluster of zombie kids on the move. However, it was slow going and I wish that Carey devoted more time to this since we were revisiting the second generation. It would've been interesting to have a couple chapters from the perspective of one of these kids.

I also enjoyed the epilogue, which sends us twenty years into the future, and let me know the fate of some of the surviving characters I grew to love in both installments of the series. Again, I wish that we could've seen how the second generation hungries, who are a combination of human and zombie, evolved over time. I'll settle for the epilogue, which gives us a glimpse of how both species of humanity have survived and evolved over twenty years.
★ ★ ★ ★ ★
priya kanaparti
Original Post: The Boy on the Bridge at FLYLēF (reviews.flylef.com)

ONE OF MY proudest book recommendation moments was on the day of my supervisor's retirement, when I wished him well and handed him a wrapped, blue gem named Fellside . It was my last ditched attempt to prove that I could make a good book recommendation especially having failed in my previous attempt. Yes, I was on a mission. That mission ended (sigh of relief) weeks later when I received an e-mail from him expressing nothing but love for the book. Truth be told, I think I could have wrapped up any book by M.R. Carey and would have been equally successful, especially his latest masterpiece and the star of this review The Boy on the Bridge (The Girl With All The Gifts 2).

Though The Boy on the Bridge is the second installment in the series, it could be read as a standalone, consisting of a completely new cast of characters. However, I highly recommend starting from the beginning because the characters from both books do intersect. The Boy on the Bridge takes place a year after The Girl With All The Gifts. Global civilization has collapsed and the human species are at a near-extinction. The Cordyceps pathogen has metastasized to produce an entirely new pattern of symptoms, possibly resulting in more dangerous hungries (zombies). In the last remaining civilization of London, a team of 6 scientists and 6 soldiers sets a course to find a cure to save humankind.

With perfect pace and pitch, Mr. Carey builds insurmountable tensions between the crew and their improbable mission. These characters are morally complex, with questionable intentions and integrity. Mr. Carey is able to present these flawed characters in a way that somehow make me root for (most of) them. A growing sense of chill permeates through every page as the characters' intentions are unraveled, leading to stunning twists that take the story to a fever-pitch.

On a deeper level, Mr. Carey's talent lies in writing memorable and profound characters. He takes readers into the heart of friendship between 15-year-old Stephen Greaves, questionably autistic and possibly a genius; and Dr. Samrina Khan, an epidemiologist with an indomitable spirit. The acts of sacrifices demanded of them are absolutely haunting and beautiful.

The ending left me a bit heartbroken, but in a good and satisfying way that a thought-provoking story does. The characters linger in my soul and leaves me to ponder what happens next for them. Mr. Carey takes a terrifying, post-apocalyptic world that is full of despair, and plants a seed of hope—a hope that germinates in the harshest of conditions to become something that is both rare and magical. You won't want to miss this phenomenal story, and neither will my retired supervisor!
★ ★ ★ ☆ ☆
jarita166
The Boy on the Bridge is technically a sequel to The Girl with All the Gifts, but I think it should really have been advertised as a companion novel or a prequel. Before Melanie and the other kids were being studied, another team of scientists was trying to learn more about the zombie-inducing fungus that's plagued the human world.

This book centers around a young man, Steven Grieves, who's an unwanted member of the team aboard Rosie, a vehicle of scientific-discover. Steven is on the autism spectrum, and he's crazy smart. He makes many discoveries that help the human race tremendously.

There are a lot of other characters in this book, and that was a little overwhelming at the start. I actually started this book on audio, and then had to return the CDs to the library, so I read the last two-thirds in print. If you can push through the beginning and not focus on the majority of the characters, this book is really interesting. It gives a lot of great back story on the disease and what happened to the Earth in this "world."

Steven is pretty fascinating, as are his discoveries. I enjoyed this book, although not as much as the first book. There is an element of sequel because the end of the book does jump ahead to past the timeline of the first book, but overall I was a little disappointed because I wanted to learn more about Melanie and what happened with her after the end of book 1.

Blog: Opinionated Book Lover
★ ★ ☆ ☆ ☆
harlemwriter
"How many lives is my life worth?"

Maybe my expectations were too high because I loved the GWATG but this book felt like more of a slog to me.

It's a very different kind of story. GWATG is plot based and this story is much more character based. It raises moral questions and goes back and forth briefly before making a very clear decision. The story very much hinges on the characters and since I wasn't super invested in them I found it difficult to keep reading at times.

The story does pick up for probably the last third of the book. That's when the characters have to make difficult decisions and we get to the crux of the story.

It's not scary the way the GWATG is either. The scary in this book is psychologically horror based on the implications of the decisions the characters make but even at times I felt those decisions were removed from the wider consequences of their world. I think I was hoping this book would resolve some of the questions that the GWATG raises instead of expanding the world in a different direction.

It's an interesting look at the world of the hungries but it wasn't quite the book I was hoping for.
★ ★ ★ ★ ★
matt dague
I was drawn into the story right off the bat. I read The girl with all the gifts a couple years back and had no idea there was a prequel. This is not your typical "Zombie-lit" book. The "Hungries" in the story play an intregal part, but this story is mostly about human reaction to the apocalypse; 10-years after the plague, 6 scientist civilians and 6 military travel in an upgraded vehicle over the destroyed landscape, searching for any knowledge that can help them fight the desease. The main character Samerina finds out she is pregnant in the first couple chapters and will more than likely give birth during the trip. Her adoptive "son" who is the second main character gives an interesting twist to the story as he has undiagnosed autism and his narrative is truly unique from any book I have read fot quite some time. The moral dilimas, personality strengths and weaknesses of each crew member is what really drives the plot of the novel. There are ALOT of characters so I used the Kindle note taking tool to keep everyone in order which helped. The main crisis of the story is when Steven, who is autistic, and the youngest member of the crew discovers a new 2nd generation of the infected that are in every way infected, but still retain their facilities for problem solving, empathy, and socialization. The ending makes complete sense although it is sad, but M.R. Carrey is able to tie this ending up in a very hopeful finale which will lead into the second book, the Girl with all the Gifts, seamlessly. If you have read the first book without first reading the sequel I think it is still a good read, but if possible read them in order.
★ ★ ☆ ☆ ☆
sebastian morris
Update - tldr; I bailed on this and instantly felt better. Why suffer through tripe like this? Save yourself and skip it.

I'm over half way through the book (listening to the audio version), and writing a review now because I don't think I can finish it. Rarely do I abandon a book, and I've never quit on a zombie book before, but this is just too painful. Oh heck, I hated this tripe. Apparently the story improves somewhat toward the end, but waiting for an end can't make up for the awful slog until one gets there. Reading is zombie book is supposed to be fun or redeeming in some way, but this one......

Saying that this book moves slowly is an understatement. It bogs down at the beginning and doesn't change; it's little more than an unpleasant morass of feckless words. Filled with unlikable (detestable?) characters engaging in petty bickering while making stupid decisions, and a presenting a general obtuseness that's hard to accept, let alone ever overcome. What surprises me most is that people actually like any of the characters, because I've found none that I like.

Rina Khan is so annoyingly whiny, self-centered, and combative that I'd gleefully ask three others to each grab an arm or leg so we could toss her out to the "hungries"; swinging her before tossing her on the count of three of course because we want her to land several feet from the tank. After we'd done the world a favor by turning her into zombie-chow, I'd congratulate the others on a job well done, smile, and never look back, Khan being eaten is the only thing that could redeem this book for me, but I'm afraid that's not going to happen and I don't think I can suffer any more waiting to find out.

As for Greaves, the autistic/Asperger/abnormal/unlikable "robot", he may be the smartest of this sad lot of cardboard characters, but his limitations more than offset his worth. I don't find him sympathetic nor do I care what happens to him. His behavior has - so far - been consistently inexcusable. I suppose one could overlook some of his faults some of the time, but in the purported life-threatening environment these people exist in, having this guy on board is an untenable liability. He's already been the primary cause of one man's death and his continued presence is exacerbated by knowing that his "protector" is the worthless and petulant Khan, a.k.a, zombie-chow..

What about the other characters? They're simply too shallow to discuss. In short, the author lost me in the surfeit of boredom and detestable characters. Waiting for Khan to chewed into little bits like zombie kibble is not enough of a reward and I can only assume those rating this a four or five star book read a different book, are being kind, or even extending a halo effect from his other book. I'm not talking about another book though, this book is bad. it's so bad I'll not read his "better book". Better can be utter garbage though, so I'll not take the chance. Fool me once.. and all, There are also more honest reviews at Goodreads dot com. Most definitely NOT recommended.
★ ★ ★ ★ ★
jessica stebbins
I loved The Girl With All the Gifts by M. R. Cary, so I didn't hesitate to read The Boy on the Bridge. The Boy on the Bridge is actually a prequel to The Girl With All the Gifts, taking place some twenty years earlier. You can read either book as a standalone, but I suggest you read them both!

The book begins with Rosie heading from Beacon on the south coast of England to the wilds of the Scottish Highlands. Rosie is a sort of RV/Tank hybrid. The crew is made up of two teams. The medical/scientific team who are out to collect tissue samples and the military team whose job it is to protect them from the hungries. The hungries are human zombies.

What makes this post apocalyptic novel so special is the character development. The clashes between the scientist and the military, two very different mind sets. Some of the more interesting characters are Stephen Greaves and Doctor Samrina Kahn. Dr. Kahn is the reason Stephen is on the mission. He is a young boy, probably somewhere on the autism spectrum, and very, very smart. Most of the other people on the mission don't understand him and call him "Robot."

It's during one of the missions that Stephen stumbles upon hungries that to act different than other hungries. There seems to be more human reasoning left in them. Could these children be helpful in creating a cure?

This was such a good book. Excellent characters, lots of twists and plenty of action. I highly recommend The Boy on the Bridge and The Girl with All the Gifts.

I received an ARC of this book.
★ ★ ★ ☆ ☆
cea person
I didn't go into this book with a lot of expectations. I thoroughly enjoyed The Girl With All The Gifts and wanted to see what the author could do further with the world presented in that novel. The central mystery of Melanie's character and others like her had been revealed so I wasn't sure what would create the tension and mystery in this book. And that is what I think goes wrong here. The reader comes into the story knowing more then the characters in the book so from that standpoint, there is a lot of waiting around for the protagonists to achieve the same level of knowledge that we do as readers. Once that occurs, the story becomes much stronger and more interesting. Ideally, the first few chapters of this book could have been left out. There is a lot of talking and internal dialogue that really feels like filler. Considering how quickly and deftly the author handled character development in the first book, I found this surprising. I also felt there were too many people to keep track of intially. At about the half way point, about chapter 35 (Yes, that is how long it takes to get to the real starting point of this story) we get a strong, coherent story that is a worth follow up to TGWATG. So I would recommend this book. Just be aware that the first half is a bit of slog fest.
★ ★ ★ ★ ☆
jess waddell
'The Boy on the Bridge' takes us to a future time a few years after the 'Breakdown'. A fungal plague has struck the world and devastated humanity. The infection spreads into the victims brain turning them into mindless vessels who are bent on spreading the infection. Most of humanity has turned, but the survivors are banding together. One such group has settled in Southern England and established a community called Beacon. Beacon is growing and setting up a government to keep order. We are introduced to an expedition from Beacon searching for clues on the disease, how it is works, and how it may be cured.

Our group includes five (5) scientists, six (6) military, and one boy who is a savant and protected by the scientist Rina Khan. They are follow the path of an earlier expedition that disappeared. It is believed that the group known as the Junkers may have taken them out.

The crew searches for the samples left by the first group, but find little results or hope. After many months, Stephen (the autistic boy) stumbles into a new form of infected. How are these different from the mindless 'Hungry'? Is this mutation a possible path to a cure?

I enjoyed the book very much. The struggles of the crew as the further they go, the less hope remains. Can they return to Beacon with no answers? We get insights from Khan who kept the secret of her pregnancy for most of the trip until it couldn't be hidden any further. Behind the scenes the Scientific leader is secretly communicating with the military arm in Beacon.

I have not read 'The Girl with all the Gifts' but I am looking forward to it. It will be interesting to see where this future world goes.
★ ★ ★ ★ ☆
colleen gardner
The Boy on the Bridge by author M.R. Carey is a prequel/sidequal to his zombie apocalypse tale, The Girl With All the Gifts. The first book tells the reader about the disease that caused the apocalypse, the hungries as the zombies are called for their insatiable appetite for fresh protein, and the efforts to find a cure. It includes the manning of the Rosalind Franklin (Rosie), an armoured mobile science lab, by a crew including a young Hungry named Melanie. This second book tells us what happened to Rosie's original crew.

This earlier crew includes an uneasy mix of military and scientists who have undertaken a journey to try to uncover caches of hungry tissue samples that were buried in a variety of locations by an earlier expedition that has since disappeared. The hope is to discover an ecosystem in which the fungus cannot survive. Among the crew is a fifteen-year-old scientific genius named Stephen Greaves. Whether he is on the autism spectrum or suffers from PTSD due to early trauma, Stephen has trouble dealing with others. It is this inability to communicate that pushes much of the story forward. It is also my biggest problem with this book - he makes an important discovery but, despite putting himself and everyone else in danger for it, he refuses to tell anyone including Dr Samrina Khan, a scientist who has been like a mother to him.

Despite this criticism, The Boy on the Bridge is a very compelling read. Although the story is told in a third person narrative, it provides various points of view giving an interesting insight into how different people respond to the disaster differently from those who sincerely want to find a cure to those who see it as a means to advance themselves even as the world collapses around them. It has interesting characters especially Rina and Stephen and plenty of tension as well as action. It is also almost unremittingly bleak. If you have read the first book, you will know not to expect a happy ending here – where The Girl With All the Gifts was, at heart, a dystopian thriller, The Boy on the Bridge is a tragedy.

Thanks to Netgalley and orbit Books for the opportunity to read this book in exchange for an honest review
★ ★ ★ ★ ☆
marcee
I believe Girl With All The Gifts was marketed as a YA novel. For some reason, we have been under the impression this means suitable for 10-12yr olds, but YA doesn't mean that. I started reading Girl With All The Gifts to my tweener, not realizing there was late teen/adult content in that book. So we stopped reading it together. When I saw there was a movie version of the story, I picked up the audiobook and finished the story on my own before watching the movie.

+ Is this really a prequel?
Yes, it happens about twenty years before the events of Girl With All The Gifts.

> Is this still a YA novel or strictly an adult novel?
Based on the keyword categories and sale rankings above, this is an adult novel...no marketing to YA audiences.
There is a hefty amount of profanity in this book compared to Girl With All The Gifts (mostly F-bombs in various forms).

> Does it make sense for the content?
Possibly, but it isn't needed as the story is strong on its own.
Gore and violence didn't seem that much, in the sense that bodies in pieces are referred to, but I've read some horror novels that go to extreme detail on the gore, which again wasn't needed here (strong storytelling) and was not included, thankfully.

+ Characters that you could root for and others you cannot wait till they meet with an unfortunate demise?
Yes, there were definitely a good mix of characters -- all flawed -- but those that you want to live and those you hope die horribly.

+ Characters one-dimensional?
No, I think not. Yes, there are some tropes/stereotype characters in here. But it is more about the need for them to play a specific role in the story versus feeling one-dimensional and uninteresting.

+ Is this a standalone novel or must you read Girl With All The Gifts at some point?
Standalone. Unlike the 2011 movie The Thing, which is a prequel to the 1982 Thing, that 2011 prequel connects the two stories together and flows from the credits right into the beginning of the 1982 version. This story can be read and end there, which leaves room for future books that further connect The Boy on the Bridge with the Girl With All The Gifts. The fact that both are good, entertaining stories, means you'll not want to stop here but pickup Girl With All The Gifts immediately after finishing this one. But...if you don't pick it up after reading this one, you're okay as this story wraps up nicely.

+ Suspense and Pace
Yes, there is a good amount of suspense in this story...a big part of that due to the great pacing of scenes. For example (non-spoiler), there is a scene toward the end that you know is going to happen, but getting to the actual "event" takes the scenic route, leaving the reader in a sense of suspense as you are waiting for the next sentence to reveal what you already guessed.

OVERALL:
The Passage by Justin Cronin is my favorite post-apocalyptic vampire story series.
I haven't read many zombie stories, but this is my favorite post-apocalyptic zombie story to date.
★ ★ ★ ★ ★
kadri
I have to be honest here when I first began to read The Boy on the Bridge by M.R. Carey I was feeling disappointed. I had read his previous story The Girl With All the Gifts and was hooked at the get-go. This one was coming across flat. But, there was something there that made me curious enough to continue on and boy, am I glad I did. All of a sudden, the hook was in and I couldn't put it down.

Set in a time period several years after the apocalypse, "hungries" now have the upper-hand. The survivors reside in a compound called Beacon Muster somewhere along the south coast of England. It's a bleak world where scientists are sent out periodically with an armed escort in search of a way of curing the virus that has taken so many lives.

This latest excursion is where the story begins…

Traveling in a tank-like RV dubbed Rosie the crew of 12 have been on the road for a while now. Unbeknownst to the others, Dr. Samrina Khan has just found out she is pregnant. Khan being one of the scientists, has the responsibility of keeping an eye on Stephen Greaves, a young man she has taken under her wing since finding him as a traumatized child. An odd one he comes across as an autistic savant, yet he was the one who came up with a way to block human scent from the hungries, and so he is allowed to travel as one of the scientists.

Stephen has a habit of sneaking out and exploring his surroundings whenever the crew makes camp, it is on one of these forays that he discovers a new breed of hungries. His reluctance of sharing his findings brings on disastrous results.

The crew finds themselves being hunted relentlessly and try to make their way home, but there is subterfuge lurking amongst their midst thwarting the way to safety. After sustaining a major attack Khan gives birth to a baby boy. But the joy of a new life is short-lived when they find they have been lead into a trap by one of their own. It is here that Khan with the help of Stephen makes a life-changing decision as an ultimate sacrifice to save the lives of her crew and child.

I'm not sure if I am doing justice to this story with this review, but I really don't want to give anything away. There are so many little twists and unexpected turns that really make this story unique. If like me you think whoa, this is a slow-moving story, don't stop reading! It's only a matter of a couple more pages and Boom, the story unfolds brilliantly!!
★ ★ ★ ★ ★
elizabeth griffith
Rosie is a heavily armored vehicle that carries soldiers and scientists from a place called Beacon. They are on their trip to get samples from "hungries" (zombies) to try to find a cure for the dreaded disease that creates "hungries." As they travel to get several different samples, they find a boy who has survived. How did he survive? A scientist insists that they take the boy with them. He appears to be autistic but also very smart. Will the crew of Rosie survive?

Though this novel is written after the novel "The girl with all the gifts," it can be read as a standalone novel. The author has written a novel that grows with a type of creepiness due to the fact that the people on Rosie don't always agree on what is the best thing to do on their incredible journey. Every person on the Rosie has been well described and seem alive to me. This novel had me hooked from the beginning. The increasing suspense and danger had the words flying off the pages for me. I couldn't put this book down until I finished it. It makes me want a third novel -- will there be one? I can only tell you not to miss reading this exquisite story!

Disclaimer: I received an arc of this book free from the author/publisher from Netgalley. I was not obliged to write a favorable review, or even any review at all. The opinions expressed are strictly my own.
★ ★ ★ ☆ ☆
jegabelle
( 2.5 Stars )

ashley | I finished The Girl With All The Gifts by M.R. Carey with an underwhelmed feeling. I really enjoyed the first half of the book, but I found myself dragging my feet towards the end. That's likely why I didn't realize there was a follow up book, The Boy on the Bridge, and didn't choose to read it until I was sent a copy to review. Thankfully I took some time to read a bit about it before getting to far into it, because The Boy on the Bridge is a prequel, not a sequel, which could be super confusing had I not read that in a review prior to starting.

Like TGWATG, the description of this was intriguing, but for me things started out a bit slow. It wasn't until we were introduced to Steven that my interest started to grow. Steven was very interesting, I loved how he thought, I loved his scientific curiosity, he certainly made the pace of the book pick up.

However, that's where things climaxed for me. I followed this band of people on their hopeless journey for a cure, but I felt more like I was blindly following them. My interest ebbed and flowed and my connection to the characters didn't seem as vibrant as with TGWATG.

There were of course some great moments and some great scenes. The ending was quite solid, Carey creates very unique perspectives when she builds her characters and plot lines, and the book itself asked a lot of the similarly themed questions about morality and state of life. All of this I usually quite enjoy, but for some reason, everything in between dragged for me again. Something wasn't compelling enough to keep me fully hooked through the middle.

Originally posted on citygirlscapes.com
★ ★ ★ ★ ☆
hung yi
Recommend This Book

Yes
'This book was provided to me from NetGalley in exchange for an honest review with gratitude.

4.5 Stars

This review is long in coming. You know how work just loves to eat up good, attentive reading time (don't you just hate that!). Consequently, my first read through was all in fits and starts, which is not a good way to read this book as others may be. So, I had to reread it in a leisurely setting to be able to grab all the wonderful nuances that this author seems to be quite apt at. And WOW!!!! So glad that I did.

This was a superb follow-up for "Girl with all the Gifts". Though not exactly a sequel as it reads beautifully on it's own until the surprise last chapter, it still has all the thought provoking ideas/ideals as it's forerunner. And therein lies it's attraction. This author will, once again, make you think, a true power in this particular genre, and evaluate what is true humanity. Though you may approve of most of the main characters reactions to what they think are 'monsters', what about the treatment of the very human young man among them who just happens to be different...so once again, this book like its' predecessor asks; what's human and what's monster. If humanity cannot take the time to see the brilliance of someone who is believed to be different, how can we possibly see any brilliance beyond ourselves?

This author has the deft hand to wrap thoughts into words so poignant as to induce an emotional response, as well as, provoking an inner dialogue long after closing out the final chapter. Some of his passages were so poetic that I found myself going back to reread them just for the pure pleasure of savoring his words. This is not always the case for me, who usually reads a lot of books in those stolen bits and pieces that I mentioned at the beginning of this review. So don't let the catalogue of this book throw you off because of its' zombie classification. This is a very thought provoking work that shouldn't be missed.
★ ★ ★ ★ ★
laurie hartigan
An excellent prequel to Girl With All The Gifts.
This story begins 10 years before Girl and its epilogue takes place 10 years after the events in 'Boy' conclude and its a nearly flawless conclusion.This isnt an end of the world zombie apocalypse and in fact isnt even an end of the world scenario at all .... to add more to that statement would be to drop a spolier so Ill stop save to say , it ends on a bright note.
Like with any fiction , there are questions that arent addressed and if you pay more attention to them than the story magic , the tale will stall out and you'll lose interest in it.
I would really like to have this story continue ; from where Boys epilogue ends or even with a jump of 10 ,20, or even 50 or 100 years forward , as I wrote , this isnt an end of the world or end of humanity scenario but the beginning of a new hybrid species , perhaps one that will have no use for the gun. This is a story worth exploring.
Both Girl and Boy audiobooks were worth every cent and I plan on listening to them again sometime ,
★ ★ ★ ★ ★
justin duke
In order for any fantasy to work, it needs to be imbued with realism, and this tale of a scientist and her autistic young assistant has real relationships, real hardships, good characterization and an action filled plot. When a mysterious disease has turned most of the world population into unthinking eating machines, or "Hungries," a team of scientists and a military escort are sent out in a huge armored vehicle looking for data to help find a cure. In the Scottish highlands, they find a population of infected children who still maintain brain function. Fast moving, and gripping
★ ★ ★ ★ ★
noland
The Boy on the Bridge takes place approximately 10 years after the book "The Girl with All the Gifts". It is about a group of scientists and military that are assigned to go out and find a possible cure for the plague that turns humans into what they call "hungries". The main two characters are Dr. Samrina Khan and a young boy she took under her wing, Stephen Greaves. Stephen is on the spectrum and is probably around 15 years old. He is the one who developed the scent blocker that allows humans to mask their scent from the hungries. He is a genius but nobody knows the full extent of his abilities. Dr. Khan feels that having him with the group may give them insight into a cure for this disease. The crew is in a vehicle affectionately nicknamed Rosie. It is the same type of vehicle that we see the teacher, Miss Helen Justineau, surviving in from the first book.
We find out almost immediately that Dr. Khan is pregnant which will likely get her into trouble with the military since that type of fraternization was not allowed. It also presents many problems in the future about how a baby will affect this group and their directive. On one of the first stops they make to collect samples, Stephen sees an anomaly. A hungry that does not behave the way a normal hungry should behave. He does not share this information with the rest of the crew and sneaks out the next night to do his own research. What he finds is astounding and could affect the world and it's very survival.
For some reason I did not expect to like this as much as the first book but it is seriously just as good. I would highly recommend it to anyone who enjoys the zombie/apocalypse genre. Thank you NetGalley for allowing me to read the book and give my review.
★ ★ ★ ★ ★
jarrad
I love Careys work - from the Felix Castor series (
The Devil You Know (Felix Castor (Paperback))
,
Vicious Circle (Felix Castor Novel Book 2)
) to the brilliant
House of War and Witness
, his writing is always unique and breathtaking. I was a little skeptical of this prequel to
The Girl With All the Gifts
, but again I was very pleased with his writing and the development of both plot and character.
If you haven't read _The Girl With All the Gifts_, I do recommend do so before _The Boy on the Bridge_, as there are some connections, overlap and context that might be helpful here. The plot is a group of scientists and soldiers are frantically working to find a cure to the disease that is turing people into virtual zombies - "Hungries" as they are referred to here, loosely based on Cordyceps fugus. The protagonist here is a boy (who clearly has Asberger's Syndrome - magnificently imaged and written, by they way) who may have stumbled on a cure. The similarities in character and plot with _The Girl With All the Gifts_ are a bit mundane, but the direction and interaction of this story relative to the other are different enough to provide several suprizes. The conclusion, as with many of his books, was bitter-sweet - but I enjoyed it tremendously.
★ ★ ★ ★ ☆
darrin
I'm not a huge fan of zombies, but when I heard M.R. Carey was writing a prequel to The Girl with All the Gifts, I knew I had to get my hands on it as soon as possible.

Years before the start of The Girl with All the Gifts, the last human city of Beacon sends out an expedition to try and find a cure. The Rosalind Franklin is part tank, part laboratory. The crew consists of soldiers (including an infamous military officer), scientists (including Dr. Khan, who realizes she's pregnant not long into the mission), and a teenaged autistic genius (Stephan), who created the e-blocker that prevents the Hungries from being able to smell humans. As the mission wears on, it looks like the Rosie will be as unsuccessful as all previous missions, but then Stephan finds something new: children who are not quite Hungries and not quite human.

While the plot of The Boy on the Bridge is separate from The Girl with All the Gifts, the story hits some of the same emotional beats. Dr. Khan and Stephan have a mentor/student relationship with hints of parental overtones that's similar to Miss Justineau and Melanie from The Girl with All the Gifts. I'm not sure I loved any character from The Boy on the Bridge as much as Melanie, but I did grow attached to Dr. Khan and Stephan. Oh, and if anyone knows of a review of The Boy on the Bridge by an autistic reviewer, please send me a link! Beyond Stephan and Dr. Khan, the other characters receive a lot of focus as well, with alliances and betrayals growing quickly in the confined space of Rosie.

Other similarities are present in the themes. Humans versus nature. Change. How far will you go to save your species? And even if humans die off, does the world really end?

I came into The Boy on the Bridge with some ideas of how I thought it would end. I was expecting an ending somewhat akin to Rogue One, if you know what I mean. I won't say whether or not I got what I expected, but I found the journey enthralling and surprising in its own way. I do have one spoilerly note about some minor characters and representation: two of the minor characters are a m/m couple. They are the only queer characters in the book, and they both die. I didn't mind so much sense I thought everyone was going to die (they don't), but this could be more upsetting for mlm readers. Okay, end spoilers.

Remember how I said I'm not a huge zombie fan? That's because I am a wimp who does not like being scared. Zombies when done well can be terrifyingly creepy, and I suppose this could be considered a horror book as well as science fiction. Anyway, I really shouldn't have read The Boy on the Bridge right before bed. On the bright side, the pacing was fast and intense enough that I read this one in something like twenty-four hours.

If you liked The Girl with All the Gifts, you will want to read The Boy on the Bridge. Even if you're not familiar with The Girl with All the Gifts, I'd encourage anyone who likes apocalyptic fiction to pick this one up.
★ ★ ★ ★ ★
ely may
Review courtesy of All Things Urban Fantasy:

The events of THE BOY ON THE BRIDGE overlap with what happens in THE GIRL WITH ALL THE GIFTS. It isn't necessary to have read the first book, there are definite points that will be less fun if you're not caught up on what happened in the first book.

What I loved best about THE BOY ON THE BRIDGE was the the way the military and scientific communities played off each other. It was my favourite aspect of the original Day of the Dead film by Romero, and Carey perfectly captures the different outlooks and goals the two communities have, even when they are forced to work together for months at a time. They're trapped inside an armoured vehicle for months, occasionally going out to collect samples (of flesh and brain from the hungries outside). The feeling of helplessness and claustrophobia are nearly overwhelming as the reader is taken along this ride.

The first book featured a very clever child with a twist, and so does this one. Stephen is brilliant, complicated and either autistic or suffering from PTSD. He was found on the way out of London, the corpses of his parents wrapped around him like a pair of parentheses protecting him from the hungries. He's been taken in by one of the scientists and has since made multiple discoveries to protect humans, such as the gel that blocks sweat and body odor, allowing people to go out into infested areas without attracting attention. Some of his discoveries have also been claimed by other scientists, but he doesn't care. He's looking for a cure, not glory.

One of the best things about this series is that no one is sacred. With such a small cast of characters, readers feel each death profoundly, but there is no room for hurt feelings; just a plot that runs along, springing discovery or disaster one after another.

It's hard to describe post-apocalyptic fiction as hopeful, but this book has so much good in it (and of course, evil to offset it). The entire thing had me gasping and clutching my hands as I read it, as powerless to resist the pull of the story as a hungry getting a whiff of a human being.
★ ★ ★ ☆ ☆
ct turner
The Boy on the Bridge did not have as much depth as The Girl With All the Gifts, but the author does a good job of connecting the book with its predecessor by the conclusion. Parts of the story did not make much sense, especially in regards the issues between the leadership back on base and the military leadership on the Rosalind Franklin. It just does not seem likely that such an extreme position would be taken, considering the circumstances of their existence. The relationship between Rina and Stephen is not fully explained, nor do readers get the complete picture on the young man's former life. I would have liked to know more about Stephen's process and how he is able to scientifically make great strides in helping the human race. Despite certain missteps in the plot and with the characters, I found the audiobook to be quite entertaining and would recommend it to other readers.
★ ★ ★ ★ ☆
najil hill
"The Boy on the Bridge is very much its own thing, not a continuation of Melanie's story but a new journey with a new cast of characters. But it answers a lot of questions that The Girl With All the Gifts implicitly asked." -M.R. Carey

The Boy on the Bridge might be marketed as the sequel to The Girl with All the Gifts or the second installment in a series by the same name, but please know that if it has to be classified as anything, it should really be a prequel. The Boy on the Bridge is set ten years prior to the events and characters in The Girl with All the Gifts and can absolutely be read on its own. It's an open and closed story, but fans of The Girl with All the Gifts will certainly get a little extra out of it since it takes you into that same [but earlier] postapocalyptic world, you might recognize a name or two (no cameos), and the ending reveals some interesting things about its predecessor.

Admittedly, I was thoroughly confused when I started reading this book because of all the new characters (and my lack of knowledge about the sequel versus prequel thing). But after googling some trustworthy reviewers and interviews, I got myself situated and became easily engaged. All of the characters in this one have their own unique set of circumstances or even more unique personality and it was so, so easy to find investment in each of them. I didn't love this one quite as much as the first, maybe because of my initial confusion, but I did thoroughly enjoy it and will likely re-read at which point I am hopeful my rating will match the shining 5 stars I gave Melanie. If you are familiar with this world or if you aren't, this bit of zombie hungries horror is for everyone. Check it out!

My favorite quote:
"All journeys are the same journey whether you know it or not. Whether you're moving or not. And the things that look like endings are all just stations on the way."
★ ★ ★ ★ ★
scottie
Ahoy there me mateys! I found this book to be even more compelling than me last read by Mr. Carey. This yarn be what I call a companion novel to, the girl with all the gifts. In me mind, it be a sequel but certainly can stand on its own.

This was a roller-coaster of a ride. This novel also takes place in Britain during the end of days but follows a different group than the previous book - a scientific exploration team. A mixed group of scientists and military personal are riding in an armored tank named Rosie. Humanity is dying out and the group is out to collect samples that have been left in the field to hopefully find the clue to survival. Of course, nothing goes as planned . . .

This team consists of twelve people. One of the best things about both novels are the fascinating characters. In particular, I fell in love with both Rina and Stephen. Stephen is a young brilliant scientist who everyone dismisses as a useless child because of his age and autism. Rina is his friend and fellow scientist who is one of the only folks to recognize his potential. Like the relationship of Melanie and Ms. Justineau in the previous novel, the thoughts and feelings of Stephen and Rina drive much of the enjoyment.

Though there is plenty of other enjoyment to be had. Whether it involves the breakdown of interpersonal relationships, politics, or dealing with ambushing hungries, I didn't want to put this one down. I suggest ye pick up either of the two novels and fall in love with Mr. Carey's stories and characters. I will certainly be reading more of his work, starting with fellside.

I received a copy of this novel from the publisher in exchange for me honest musings.
★ ★ ★ ★ ★
hamid salari
The Boy on the Bridge
M. C. Carey
Pub date: May 2, 2017 HC
PB 2/20/2018

I loved this book! I also loved The Girl with All the Gifts too. This a prequel to the second title I listed and just as good as the first book. It appears to take place 20 years or so before TGWATG. For those of you who read the first book, remember they found an RV Named Rosie, well, this group of scientists and crew of military are on the Rosie traveling to see if they can find the reason and cure for "hungries" or (AKA) zombies. Naturally, the scientists and the military have different agendas. Which give the book some intrigue. One of the scientists is pregnant, and in the military group, there is a traitor. There is also a young boy with probably Asperger's who is incredibly smart and savvy. This spells great a great read, lots of action, and a wonderful ending. I hope that you add this book to your reading list.

— From Staff Picks- Della
★ ★ ★ ☆ ☆
matt murphy
I loved The Girl With All the Gifts so I was excited to learn there was a new book by MR Carey set in the same world. However, for me, this one was not nearly as incredible as the first. It took me way too long to get the characters straight - the vast lot (save for Kahn and Greaves) seemed kind of undefined and unremarkable until at least halfway through when their distinct identities became clear to me. Also, one character's lying and another's inability to communicate is the catalyst for 90% of the action in this book and I found that incredibly frustrating and annoying. It's like watching one of those episodes of Three's Company or Gilligan's Island where a misunderstanding or miscommunication causes a huge comedy of errors (but this is no comedy). The last 20% of the book is much better and the epilogue as others mentioned - albeit brief - is incredible and on a completely different level. Actually, the last few pages of The Girl with All the Gifts were also incredible - I guess MR Carey really knows how to write an ending! Still, every day as I was reading this, I felt like I was slogging through it in order to get to the end (and I guess I am glad I did bc the ending was rewarding -- but the overall process felt more chore-like than I'd want for leisure reading.) So, I'd recommend if you were a die-hard fan of TGWATG but probably don't bother otherwise.
★ ★ ★ ★ ★
nicholas reed
Of all the zombie books I've ever read,
The Girl with All the Gifts
remains my all-time favorite because it's less a horror novel than it is a plausible science fiction masterpiece.
When I learned that Mr. Carey had written a prequel to explain how the abandoned mobile laboratory discovered by Dr. Caldwell in the first book met its fate, I anxiously awaited its release date, and despite the very mixed reviews I've read about this book, I loved it just as much as the first one.
Granted, none of the characters in this book are as sympathetic as Melanie was, but Stephen Greaves comes very close. He's a fifteen-year-old autistic boy with very little formal education, yet he's an ingenious savant who's smarter than the entire scientific team put together, and even though he's never fired a gun, he can instantly warn the soldiers (cleaning their automatic weapons) which pieces require immediate replacement parts.
And because he's emotionally stunted due to autism, he has genuine affection for the zombie children he encounters during his scientific fieldwork because they're far easier to relate to than his human companions, some of whom are cruel and abusive.
The first book ended with a dark, apocalyptic finale, which is surprising because the epilogue to this book (which takes place almost two decades after the airborne spores enveloped the earth) ends the story on an optimistic, upbeat note! And the cameo by you-know-who at the end was so moving and gratifying.
★ ★ ★ ★ ★
robgould
JUICY!!! This book has so many components to it!!! The characters are a pure representation of a cross of people. The smart one, the kind one, the instigator, the weasel (and a first class one, he is - always looking for a way to save his own A double S) (SMH), the really smart teenager with no common sense, included with lots of power struggles. And this is just what's going on in the all terrain RV like tank that the people from Beacon are traveling in. That doesn't even mention the danger of the living dead (Hungries) that are everywhere outside.

I loved the first book, "The Girl With All The Gifts" and this one????? OMG, it was even better!!!! I am soooooooo looking forward to the next one!

Kudos to the author on an even better second book!!!

Thanks to Paola Crespo, Orbit Books and Net Galley for providing me with a free e-galley in exchange for an honest, unbiased review.
★ ★ ★ ★ ☆
jennifer o brien
I loved being back in this world again. There's the same plot bending twists, captivating characters, and soul searching in this book. It's been so long since I read the Girl with all the Gifts, but this just brings back all the intense emotions. I adore how Carey tells us a story about complex and flawed characters, about difficult relationships to each other and democracy, and about our souls when we are faced with the end. This book asks us to dig down to the root of what humanity will be in the face of possible extinction and some may not like the answer.

Disclaimer: I received this book from the publisher in exchange for an honest review
★ ★ ★ ★ ☆
rowasaurus
This is a book where a feeling of discomfort and dread pushes you forward into reading more - like a car crash, you know something terrible is happening, but you can't look away.

If you enjoy post-apocalyptic novels or character driven stories (or if like me, you enjoy both) then I think you'll like this book. In many ways this is a sequel to "The Girl With All the Gifts" but it could stand on its own. You may miss some details if you haven't read the first book, but this book focuses on an entirely new set of characters, set several years before the events of the first book.

There were parts of this book that dragged a bit for me, but the ending chapters really tied everything together. The highlights of this book for me where the compelling characters, much like the first, all with varying (often frustrating) motivations. No spoilers, but the epilogue was a highlight of the book for me.

(Note: I received a complementary copy of this book in a Goodreads giveaway. All views are my own.
★ ★ ★ ☆ ☆
allison
Among the great strengths of author M.R. Carey's The Girl with All the Gifts are its unique viewpoint character and the gradual way that it eases readers into some key realizations about her world. But given those strengths, it's hard not to feel let down by this follow-up prequel The Boy on the Bridge, which is far more conventional and straightforward while echoing many of the overall plot points from the original novel. Reading these books in chronological order would rob The Girl with All the Gifts of some of its impact (especially given the short epilogue to The Boy on the Bridge that jumps forward in time to after that other book), but reading them in publication order just makes this one seem like a weaker copy. Perhaps a third novel would alter this dynamic, but for now, The Boy on the Bridge feels pretty inessential.
★ ★ ☆ ☆ ☆
deborah king
Rating: 2.5/5.0

I liked The Girl With All the Gifts. I thought it was a decent book that even got a decent movie adaptation. This one I am not sure how I felt about it. To me, it was like reading the same book again. While the narration was OK, the subject was just too familiar. I did not feel the atmosphere that the first book had even though it felt more repetitive of the same.

The book started well for me, but then it kept dragging and dragging. It makes the reader loses his patience. Honestly, I am not even sure how I feel about the ending. This did not leave a good impression on me. I am going to go with a 2.5 out of 5.0
★ ★ ★ ★ ★
emmy kelley
Received this book for free, from a Goodreads giveaway, for an honest review. I have read a few post-apocalyptic books, and have not been very impressed....BUT this book impressed me! I really enjoyed the whole premise of this book. I felt like the author balanced the humanitarian aspects and survival struggles very well. The characters were well developed, some I became very attached to, while others I truly felt disgusted by the things that they did. What kept this book believable for me, was that the author found a fungus that exists and has that fungus mutate into the disease that has turned the world upside-down. A realistically chilling read! Looking forward to reading more from this author.
★ ★ ★ ★ ★
beverly kiefer
Read this book. Just do it. It has an amazing story arc, incredibly dynamic characters that I am not ashamed to say I became quite attached to, and an unflinching dedication to reality that so many authors miss out of a sense of sentimental attachment to the stereotypical "happy ending." I have read a LOT of books as a high school English teacher trying to stay relevant - the post-apocalyptic sub-genre being my absolute favorite to indulge in - and this book blows most of the others I've read out of the water. I can't even explain how excited I am to read more about this little universe in Carey's Girl with All The Gifts!
★ ★ ★ ★ ★
erik mallinson
Although this is book 2, the events of this book take place before book 1 with the exception of the ending. Great post-apocalyptic story of a fungus that infects it's human hosts, turning them into something zombie-like. If you enjoyed book 1, you'll love this. The ending was a nice surprise for anyone who has read or listened to book 1. Finty Williams does a wonderful job with the narration. I love her accent and her passion and emotions when narrating.
★ ★ ★ ★ ☆
brodie
This is a follow on book to The Girl With All The Gifts and is an enjoyable read for fans of that book. Though a prequel, I recommend that newcomers still read The Girl With All The Gifts first. The characters in The Girl are more compelling, and it provides more detail on how the apocalypse came to be. Having these tools prepares readers to better enjoy The Boy On The Bridge. Also, there is a very satisfying twist at the end of the Boy On The Bridge that is totally lost if you haven't read The Girl With All The Gifts. As a standalone work, The Boy On The Bridge is quite average but, viewed through the lens of The Girl With All The Gifts, it is also a compelling read.
★ ★ ★ ★ ★
joanne mallon
Sequel to The Girl With All The Gifts, but actually a prequel --but you have to read TGWATG FIRST otherwise you won't get it. This book was really good. It gives so much insight to what was happening on the other side where in the first book we had no idea what was going on at Beacon. It was the perfect ending/beginning to the story. I do have some questions about a few things like what happened to Sam but that really doesn't change the books for me. I highly recommend these books.
★ ★ ★ ★ ★
jeremy yoder
Apocalyptic books are not a genre I enjoy, yet this book grabbed me and kept me reading to the satisfying end. The characters are complex, with a believable mix of generosity and orneriness that made me care about their fate in the precarious world of Hungries and Junkers. Now I want to go back and read the prequel, to learn more about how the planet ended up in such a precarious state.

I'm still not going to be a big fan of the genre, but I will always be a fan of good writing. So, thanks, M.R. Carey, for challenging my reading prejudices.
★ ★ ★ ★ ★
stanimir rachev
I loved The Girl With All The Gifts and could not wait to read The Boy on the Bridge. I did not realise until I started reading it that it follows on from TGWALG and this got me really excited. I found this book even better than TGWALG. I was totally engrossed and flew through the pages. I was desperate to find out how the mission ended and I was not disappointed. I do hope there is another book to follow this one ....
★ ★ ★ ★ ☆
jenliden
M.R. Carey is still at the top of his form in this "sequel" to the Girl With All the Gifts. His portrayal of a neurodiverse lead character is compelling and heart wrenching. The action is good, and the villainous humans are fun to hate. None of the characters are quiiiiite as engaging as the titular Girl and her teacher. In fact, if I have any complaints, it's the ties to GWATG. This book is not a sequel, or a prequel, exactly. It's an unrelated story that takes place in the same world. I had hopes to learn more about the world Carey built in this volume, but there is very little additional world building beyond what was already established. However, I do have hopes that this is part 2 of a trilogy and that there will be some closure down the way.
★ ★ ★ ★ ☆
logan c
The Boy On The Bridge (not to be confused with Natalie Standiford 's teen romance novel of the same name.) takes place in the same zombie apocalypse Britain as Carey's 2014 novel, "The Girl With All The Gifts" and acts as a sort-of prequel to that book. The boy in question is the 15-year old autistic savant Stephen Greaves who may or may not hold the secret to curing the zombie plague. Melanie, the principal protagonist of "The Girl With All The Gifts" turns up in a brief cameo . Hotel Echo, the prison/school where she was held also rates a brief mention.

In this story we learn about events at Beacon, Britain's last remaining human community and the adventures of the armored exploratory vehicle Rosalind Franklin, an important element from the earlier book. The first book was centered primarily on exploring the world of the apocalypse through the eyes of Melanie, a new variety of zombie (or "hungry"). This one is more concerned with the intense personal issues among the crew of the Rosalind Franklin (including Greaves) as they search for a cure. Unfortunately it lacks a strong, sympathetic central character as compelling as Melanie in the first book.
★ ★ ★ ★ ★
mike ciszewski
You don't have to read "The girl with all the gifts" first but considering how excellent it is, do yourself a favor and spend the time. You'll be blown away. The movie was also a great adaption which is pretty rare.

The story behind Beacon and the Rosie is fascinating background of this unique world. Yes this is a grim story at times but it can't be helped. The characters are solid and believable. There are no knights in shining armor here, people are coping the best they can given the dire situations they encounter.

This books tells the tale a research tank/truck/rv that sets out from one of the last outposts of humanity (in England) after a zombie outbreak has ended the world. It's a prequel of sorts but it stands alone. It starts fast and you have to read carefully to keep up. There is a lot going on here. I thought it was excellent and I devoured it in just a few sittings. I wouldn't mind even a pre-prequel going back to the outbreak of the infestation and then of course I'd love to see what happens to Melanie and the others after "the girl..".
★ ★ ★ ★ ☆
kelly
This was a pretty OK book, but I didn't love it to bits as I did the other book.

Also, no this is not a sequel. It is more of a prequel, taking place years before the events of the Girl with all the gifts.

The blurb sounded amazing, it was what made me want to pre-order the book. Sadly, the blurb was a big lie.
"Once upon a time, in a land blighted by terror, there was a very clever boy. The people thought the boy could save them, so they opened their gates and sent him out into the world. To where the monsters lived." <- The land is indeed blighted by terror. There is a smart boy, but they didn't think he could save them, if anything the only reason he got on the trip was thanks to Dr. Khan. Everyone pretty much hates him/finds him weird. Plus the blurb makes it sound like the boy goes on his own jolly way. Which is not true. He is part of a mission and the only way he goes outside is illegally and while endangering his other team-members. *sighs* Is blurb writing that hard? Can't people just make a fun, good, truthful, and not spoiler-filled (since that also happens) blurb?

The book is told from a lot of POVs. I can tell you that at times I was just utterly confused at who was talking when. It also didn't help that I hated everyone. Yep. Everyone. Well, OK, Khan was a bit hit and miss, but generally I didn't like her.
There is SO MUCH dialogue. There is some action (especially near the middle/end), but not that much, and that is what I loved about the other book. Even back in the classroom and all that happened there, it had more action and excitement than this book had.

The book really picked up when we met with the kid hungries. The smart hungries. Like Melanie from the previous book. That is also why I rated this one so high. I just loved those hungries in the previous book. How they were so smart, but still dangerous, how they were almost truly human, but then also not due to their instincts and hunger for meat. How they were a new generation.

Since the blurb is what it is, I will put this one under a spoiler tag, even though it is something that happens at the beginning.
(view spoiler)

Plus I disliked how she kept protecting Greaves. How she never truly got angry with him.

Greaves, or Grieves/Grief as I call him, as he brought grief to everyone. Really, that kid was not only highly annoying, but also an even bigger liability than Khan. Oh hey, let me just walk out during night and stand between a few zombies. Because, yay, science.... Or, let me just do that while we are on a mission so that people get worried (well, only Khan), and people have to find me, thus endangering everything and thus being the catalyst for a lot of shit happening. I just kept hoping he would get eaten. I even dubbed him Caldwell 2.0 after a while. He was just so focused on his own shit that he didn't see how much danger he was in or how much danger he brought to the others.

I also was slightly pissed at the stupid morons who would just shoot at everything, regardless of the situation.

Not to mention the whole army/military crap, and the spying, and other stuff that just made me yawn and roll my eyes.

The ending was perfection though, even though it was a bit over the top.

I LOVED LOVED the epilogue though. It was absolutely brilliant and I was so happy with it. It concluded several things, brought some older characters back, and I was just crying in happiness.

But all in all, this was still a disappointment. :( It had good parts, but I had expected much more from it, especially with that blurb
★ ★ ★ ★ ☆
david jordan
I enjoyed reading this book. It helped explain parts of the previous book that I didn't realize I wasn't clear on. Both books were so different from any other books I've ever read. Such an interesting and yet strange story! I'm glad I read them both.
★ ★ ★ ★ ☆
naomi gross
A very satisfying follow up to The Girl with All the Gifts, and although this is a prequel, it does end up answering many questions that come up in the first book.

And just like the first book, this one was devastating at times but had an oddly satisfying ending. This ending hit me even harder than the first, and that's saying something!
★ ★ ★ ★ ☆
hayperreality b
I loved The Girl with all the Gifts and wanted to read more M.R. Carey but I hated Fellside. The Boy on the Bridge takes place in the same world as The Girl with all the Gifts. The are both strong stand alone novels but I highly recommend The Girl with all the Gifts.

It's written brilliantly and all the characters are complex. I really loved the epilogue.
★ ★ ★ ★ ★
suzanne hughes
This book is a prequel to the book, The Girl With All the Gifts, but i found it to be a very satisfying end to both books. Read the Girl With All the Gifts first. I highly recommended these books. Made me want to read more by this very talented author.
★ ★ ★ ★ ☆
amit goyal
Very few books are "unputdownable" for me, but M.R. Carey's post-plague novels definitely are. The Boy on the Bridge is just about as good as The Girl With All the Gifts, and fits nicely into that story as sort of a prequel.
★ ★ ★ ★ ★
shongi
Not quite as good as Girl with All the Gifts. A bit too slow paced and not enough happening. But I enjoyed this. Especially liked finding more about the feral children. I was not expecting the epilogue. It was a welcome surprise. If I am interpreting it right, it closed some gaps from the first book and brought closure to a situation from the first book that had bothered me. I also want to praise the author for the way he continues his practice of writing strong female characters with prominent roles. Something not evident in a lot of sciece fiction. My reaction is I want more. There is room for a third book. please write it Mr. Carey! I am feeling the Hunger for more hungry books Excellent job.
★ ★ ★ ★ ★
sarah lane
I stumbled across this book by accident, not realizing there was another "Hungry" book, and am so glad I did. I like this book even more than the excellent book The Girl With All The Gifts. This novel has less focus on zombies and more focus on humanity & what makes us human. Awesome!
★ ★ ★ ★ ☆
jessica williams
First you have to like dystopian sci first. Second, you probably should have read Girl With All the Gifts (although not absolutely necessary) and liked it. A strong sequel with its own engaging story and characters. And a fast read.
★ ★ ★ ★ ★
sonia
As an avid reader, I find it difficult to find books that spark something inside me. MR Carey has done it 3 times now and I can't get over it. This was a phenomenal book that tied ever so neatly in with The Girl With All The Gifts. I loved it. I absolutely loved it. Bravo Carey, you have a fan for life.
★ ★ ★ ★ ★
ignis2aqua
I loved the first book and this was no exception. It started a little slow and I kept comparing it to the first which is not fair but the ending to this book especially the epilogue was as good if not better then the first. The writing is fantastic, interesting and keeps moving forward. Highly recommend.
★ ★ ★ ★ ☆
desy
If you dig the world of The Girl With All the Gifts you'll enjoy this prequel. Saw the trailer, read book, finally, finally, saw the movie (the US release was many months after the UK premiere). Worth the wait, and this prequel is a nice complement to that specifically Anglo-apocalypse-dystopia (the world of The Day the Earth Caught Fire, No Blade of Grass, 28 Days Later, etc).
★ ★ ★ ★ ★
dalton
This is the prequel (and also follow up in some sense) of "The Girl with All the Gifts". As with its predecessor, this story is excellently written and brilliantly told; although, the unique voice and perspective of Melanie cannot be replicated.
★ ★ ★ ★ ★
jaycee
This is a prequel to The Girl With All the Gifts (one of my favorite books) and I think knowing this gives this story more significance.
I enjoyed this book immensely while I was reading it.
But as I neared the end, I realized I was not as invested in the characters as much as I should be. They were not well-developed and seemed a bit like the characters from the sequel with new names slapped on. I felt the end was slightly unrealistic (but that could also go back to character development).
I think it still deserves four stars for as much as I enjoyed reading it and for how beautiful Carey's writing is.
★ ★ ★ ☆ ☆
mandi clark
The Girl with All the Gifts was hard for me to put down. I really liked M. R. Carey's take on the zombies and the ending was really good. The Boy on the Bridge does not add to M. R. Carey's zombie universe and does not have a good ending. It does allow the reader to spend more time in M. R. Carey's world. If I had it to do over again I would skip this book and The Girl with All the Gifts movie and just read The Girl with All the Gifts. This book does nothing to add to the experience and it actually explains a few things that are better left unsaid like the Star Wars prequels.
★ ★ ★ ★ ★
scott davis
What a great follow up to one of my favorite books that I read last year! I enjoy M.R. Carey's writing even more in this book and this story does a fantastic job of filling in more of the details of this post apocalyptic world. Excellent story with a fantastic, if not overly convenient, ending.
★ ★ ★ ★ ★
nicci
I loved the girl with all the gifts, and this was a perfect sequel (albeit taking place prior). Filled in a ton of gaps, as well as advanced the story to a great ending. Highly recommend reading both of these books!
★ ★ ★ ★ ★
liz de coster
I read this book before I read "the Girl With All The Gifts" and i'm glad I did so. Both stories, although connected, stand on their own. But, reading them in this order seemed to mesh them into a definable world. One that i absolutely lived and breathed as if i was there. As an avid reader there are still very few books that i demand my friends & family read. M. R. Carey carries that banner. Keep it up !
★ ★ ★ ★ ★
jason pettus
I was skeptical that more should have been written in the world of "The Girl With All the Gifts", but this book is absolutely amazing. I was as thoroughly invested emotionally and intellectually as I was with the original. This is a remarkable book that left me stunned at the end with overwhelming emotions.
★ ★ ★ ★ ☆
becky giles
Unique story, eloquently written and ended. I'm a fan of the zombie genre; this novel was a treat. Yeah, I still had moments where I questioned "are people really this foolish", but I got over it and enjoyed the read.
★ ★ ★ ★ ★
vance
Burned through this book...really enjoyed the story. Frankly I have projects that are incomplete because I wouldn't put this book down...thank God I finished it. I'll be painting my house in the snow again!
★ ★ ☆ ☆ ☆
john w
I was fully expecting to enjoy this book a lot. But that did not happen. Instead I ended up disliking it a whole bunch. Sigh. Which is the most disappointing. Because I was really excited about reading this one. Was hoping it would be exciting and awful and so good. But it wasn't any of those things, not really.

I enjoyed The Girl With All the Gifts a little bit. I gave it three stars. I had some issues, but I was interested in the story. And so I was very excited about this book set twenty years before that one. Because the small summary sounded pretty thrilling. But oh, that summary is a lie. And I'm so very disappointed by it.

Two stars for this book. I wish I knew what to say about it. And I'm hoping I will find the words to talk about it all. But I'm already growing bored. Ugh. The summary makes it sound like this book will be about a boy, sent out to the monsters, aka the hungries, aka the zombies. But this is a lie. First, this boy is fifteen years old. Second, they are twelve people sent out in a very large car thingy. Third, the boy wasn't even supposed to be there, another one had to force them to let him come. All of which I'm really disappointed by. Thought this would be an amazing story. But it wasn't. This whole book was mostly just beyond boring and full of annoying science writing that mostly made no sense. And that I mostly read through without understand any of it. So tiring.

I suppose I should have realized that this book wouldn't be able a boy at all, considering the first book wasn't really about the girl much at all. Sigh. But I still thought this book would be exciting and awful. But it wasn't. At least, very small parts of it were. I liked the ending a lot. Because it was finally pretty brutal and exciting too. But the last twenty pages were not nearly enough to save this book for me. Though that epilogue made me want a third book, maybe, if it would be possible to make it more exciting. I doubt it.

This book is written from many point of views. And I'm not going to begin to talk about them all. There aren't really that many characters, as there are only twelve in this moving thing. And they don't all have a point of view, only some of them. One thing that I did like about this book, was that there were hints about The Girl With All the Gifts included. As that one takes place twenty years after this book. Sadly, I do not remember all the details of that book, ugh, but I remember some, and I liked the small hints that I noticed.

The boy in this book is a point of view character too. But oh, I did not love Stephen Greaves at all. But I suppose that he was an interesting character to read about, at times, and that I could have loved him. But I just didn't. He's fifteen years old, and he has tons of issues. I liked that he doesn't like being touched at all. I liked that he didn't like many people. But some things about him just bothered me. Like how he gets if he tries telling a lie. And how he keeps lying and messing things up in the whole book. Sigh. Not good.

Then there were a few of the other characters. There is a doctor, Rina. She has sort of been a mother for Stephen for years now. They are pretty close. But yeah, I didn't love her either. Aw. But I did like her a lot. She's also pregnant, seven months now, they have been on the road for that many months, supposed to be out there for twelve. Not good. But interesting to read about too. I was curious about her and her baby, but it got to be a bit too much too. Sigh. Didn't care for the baby daddy at all, sadly. He was just boring.

And then there was McQueen. And gosh, I hated him to pieces. He has such nasty thoughts all the time, and he keeps messing up too. He's a soldier. And I wanted him dead every time I read his name. Ugh. But there was one character that I liked more than any other. The colonel. He was an awesome man and I wanted to know more about him badly. I disliked how many hated him and tried to make him mess up and such. But I did enjoy reading about him. But even he was not special enough. Not one of them were.

This book is for adults. Which I am. But I found it to be beyond boring and I can't really see anyone else enjoying it either. Even though this book is about zombies. Even though there are those very amazing children zombies too, which are so special to read about, and I wanted even more of them so badly. But that wasn't enough to save this book. Most of the characters were boring as hell. I tried my best to like them. But it was impossible. Just about nothing happens for most of the book, which was so depressing.

I suppose I really should talk about the plot for a bit, because I haven't mentioned what the point of this book is. There are twelve people sent out on a mission that's supposed to last a year. They are to collect samplers from the hungries, to try to see if there is anything new, to try to search for a cure. The world ended ten years ago. And there aren't many humans left at all. I did like that part of the story. But it's such a small part. And I did like reading about the hungries. But this book was too much boring and science.

And not even good science. Ugh. Their mission was all kinds of boring to read about. Because for so long nothing happened at all. Sure, there are a few moments here and there when things got a bit exciting. But they didn't last. And I'm pretty sure I'm going to forget about this book pretty fast too. It could have been amazing, though. But it wasn't. Have now written way more than I wanted to. So now I'm done. The Boy on the Bridge was simply disappointing. Wouldn't really recommend that anyone reads it. It's not worth it.

---

This review was first posted on my blog, Carina's Books, here.
★ ★ ★ ☆ ☆
michelle g
My six year old cowgirl asked me if I knew what it felt like to be "not depressed or sad but right before sad?" Hopefully she never finds out dysthymic is as good as it gets for this old slow moving once quick-draw outlaw. I know I said this about the last book so I'm starting to believe it really is me. I'm pretty sure I started reading this book nine months ago. I'll allow for a rough year, some chronic pain that makes it difficult to concentrate, I fall asleep now when I'm reading, and I have more sick and/or dying friends. Lost one of the good ones last week as a matter of fact. Viper is what his soldiers called him. He was what Kris Kristofferson would call a True Heavy. We shared books, philosophy, music, dance, heritage, home town, and lust for life. Sure we gripped it and ripped it; for a spell tearing every bit of fun, life, laughter, meaning and song out of each day. Some of my best stories would not have happened without him. He was my band MonkeyDust. He was crucial in the sombrero story of '97, the pharmacy of '98, some vision quests to Arkansas and many more I cannot even mention. We might could have reached for the secret too soon and may have believed in the magic less as the years progressed, isolated more, sung, wrote and danced (in public) less but you can never truly kill the spirit of a warrior. I believe Kris needs to add our names to the beginning of Pilgrim Chapter 33... "You see him wasted on the sidewalk with his jacket and his jeans wearing yesterdays misfortunes like a smile...He's a poet, he's a picker
He's a prophet, he's a pusher, He's a pilgrim and a preacher, and a problem when he's stoned
He's a walkin' contradiction, partly truth and partly fiction,
Takin' ev'ry wrong direction on his lonely way back home... from He has tasted good and evil in your bedrooms and your bars, And he's traded in tomorrow for todayRunnin' from his devils, lord, and reachin' for the stars, And losin' all he's loved along the way. But if this world keeps right on turnin' for the better or the worse,and all he ever gets is older and around
from the rockin' of the cradle to the rollin' of the hearse, The goin' up was worth the comin' down."
Mayhap things will settle down for a spell and this new King novel will turn things around for me. My queue is becoming unsustainable again and Lord knows I'm way more hay than grass these days so I better go tend to my heirloom apple trees and blackberry bushes, pick mulberries for my preserves and chop down a tree or two before I get started with work today.
★ ★ ☆ ☆ ☆
catarina
I want to preface and say I read around 125 books a year and am saddened by the fact that this managed to be one of them. I've read his prior two novels and was looking forward to this "extension" of the first. Disappointed. NOTHING happens!! Pages and pages of bland narrative and S.L.O.W plot. My goodness it was painful at times. I couldn't even find myself feeling anything for the characters. Why was everyone SO angry? Yeesh. Please find something else to read.
Please Rate The Boy on the Bridge