Dangerous Women
ByGeorge R. R. Martin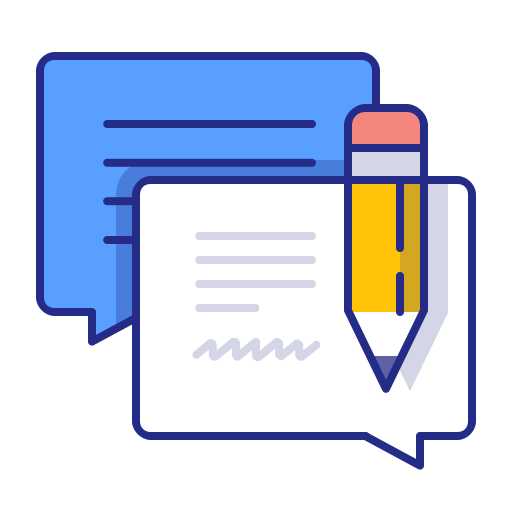 Total feedbacks:62
★

★

★

★

★

★

★

★

★

☆

★

★

★

☆

☆

★

★

☆

☆

☆

★

☆

☆

☆

☆

Looking forDangerous Women in
PDF
? Check out Scribid.com

Audiobook
Check out Audiobooks.com
★ ★ ★ ★ ★
kazim abdu samad
I bought this anthology as a gift for my significant other who is enthralled with A Game of Thrones. The book was in good shape when it arrived, and is aesthetically pleasing to publicly display. The anthology seems really interesting as a whole. Definitely worth the buy.
★ ★ ★ ★ ★
ailar s
This was one of those great collections that makes me want to read everything these authors have written. I normally don,t chose fantasy but I think I have developed a new interest. Great writing and terrific editing.
★ ★ ★ ★ ★
tonwallast
I was really excited about this anthology! I love anthologies, I love kickass women, and the Martin-Dozois anthologies attract the best fantasy writers. I've read and liked one of their anthologies (
Songs of Love and Death: All Original Tales of Star Crossed Love
) before, but this one blew it out of the park!
Dangerous Women doesn't just feature sci-fi/fantasy stories; there are a variety of genres represented. This makes the collection have an incredibly broad range. The eponymous dangerous women are all pretty different too - physically or magically powerful women, women who flourish despite their circumstances, femme fatales, vengeful ghosts, and more. Sometimes they drive the plot, sometimes they're the protagonist, and sometimes they're both.
I enjoyed some stories more than others, but unusually, I didn't think any fell flat. Some were disturbing or implausible, but I think they still made good additions to the anthology. I'm not going to review every story, but I'll talk a bit about some standouts.
THE HANDS THAT ARE NOT THERE by Melinda Snodgrass
This story takes place in the same universe as one of my favourites from Songs of Love and Death, and I was immediately pulled into this universe again. Unfortunately there aren't any full-length books in this universe, but I'm hoping there will be soon! It involves an extraordinary story told in a bar, which if were true, would have incredible repercussions.
SHADOWS FOR SILENCE IN THE FORESTS OF HELL by Brandon Sanderson
I don't really like the title of the story, but the story itself was fantastic. It's set in Sanderson's Cosmere (although I don't know what planet) and features a terrifying world and a resourceful woman who makes it a little safer. I'm probably biased by my indefatigable love for Sanderson, but I loved this story.
BOMBSHELLS by Jim Butcher
I've only read the first book of the Dresden Files, but this story made me really want to catch up with it (it also contains major spoilers for the direction of the series, but I didn't mind that). It features Molly, Harry Dresden's apprentice and some other Dresdenverse women on a mission. Molly gets some great character development, and there's a lot of gratuitous ass-kicking. Some of it was a little cliched, but it was so much fun that I didn't mind.
A QUEEN IN EXILE by Sharon Kay Penman and NORA'S SONG by Cecelia Holland
Both of these stories were historical fiction and featured women figuring out how to become dangerous in a male-dominated world. Other than that, they were fairly different - in the former, Constance, future Queen of Sicily, takes charge of her unhappy life and in the latter, a young Eleanor of England, Queen of Castile learns how to get her way. I found both fascinating, and I really need to read more historical fiction.
MY HEART IS EITHER BROKEN by Megan Abbott
I don't want to say very much about this heartbreaking story, but it examines the emotional consequences of knowing a truly dangerous woman. Or thinking you do.
LIES MY MOTHER TOLD ME by Caroline Spector
This story is set in the shared Wild Cards universe, and involves a superhero that goes from having dangerous powers to being truly dangerous even without her powers. I found it very poignant.
--
I could keep going, but I'll just say that I also loved SOME DESPERADO by Joe Abercrombie (I can't wait to see more of Shy in his latest book,
Red Country
), THE GIRL IN THE MIRROR by Lev Grossman, NAME THE BEAST by Sam Sykes, and RAISA STEPANOVA by Carrie Vaughn (I haven't read anything by Vaughn that I haven't loved). THE PRINCESS AND THE QUEEN by George R.R. Martin read like the dry medieval telling that it was meant to be, but was strangely fascinating.
The stories I wasn't as thrilled about:
I KNOW HOW TO PICK 'EM by Lawrence Block
This is an extremely well-written story, but it left me feeling unclean just having read it (which seems intentional). It definitely adds to the diversity of the anthology, but I wish I hadn't read it. It probably didn't help that I was envisioning Tricia Helfer as the "dangerous woman" in the story.
SECOND ARABESQUE, VERY SLOWLY by Nancy Krees
The idea behind this story was fascinating (discovering beauty in an ugly world), and I was somewhat touched by the ending, but I was distracted by finding the worldbuilding implausible - 99% of women are sterile, and civilisation totally breaks down. I can see how women's place in society would change significantly, but I don't think cities and technology would be completely destroyed. I didn't even mind the world, but the cause of it seemed forced.
PRONOUNCING DOOM by S.M. Stirling
I got the gist of this story, but was thoroughly confused by the world. American society is now heavily influenced by ancient Scottish/Irish tradition, and this all happens within a few years? I found out that this is set in the "Emberverse", but I don't think there's enough of an introduction to this universe for people not already familiar with it.
--
That ended up being much longer than I anticipated. Summary: this is one of the best anthologies I've ever read. Buy it!
★ ★ ☆ ☆ ☆
danielle jordan
1. Some Desperado by Joe Abercrombie : A gal bank robber proves that she can hold her own. One of the better tales in this collection.

2. My Heart Is Either Broken by Megan Abbott : A child goes missing, a mother accused, and the man who stands by her no matter what. Reminded me a bit of Casey Anthony case. Alright tale.

3. Nora's Song by Cecelia Holland : A young princess grows up a bit, and does a bit of her own subtle rebellion. Good start, but fell short from what I thought it could be.

4. The Hands That Are Not There by Melinda Snodgrass : Alien Conspiracy? Not a bad tale.

5. Bombshells by Jim Butcher : One of my favorite authors. This tale is from the world of The Dresden Files. A wizard apprentice takes a job she can't turn down and discovers its more than it appears to be.

6. Raisa Stepanova by Carrie Vaughn : A Russian female pilot strives to become an Ace.

7. Wrestling Jesus : Two wrestlers compete periodically for the affection s of a woman.

8. Neighbors by Megan Lindholm : Even an old dog can still have bite. An elderly neighbor goes missing, and that's when things start to get strange when the fog rolls in. Liked this tale.

9. I Know How To Pick'Em by Lawrence Block : A woman seeks a man for more than just a fling. Didn't like this tale at all, disturbing to me.

10. Shadows For Silence In The Forests Of Hell by Brian Sanderson : A woman will do whatever it takes to keep her Inn, and family safe. Liked this tale.

11. A Queen In Exile by Sharon Kay Penman : A queen far from home has her life turned upside down when her brother passes. A good historical fiction piece.

12. The Girl In The Mirror by Lev Grossman : An alright tale based on the world of The Magicians trilogy. A student sets out to get even with a fellow student and discovers that not every short cut is as it seems.

13. Second Arabesque, Very Slowly by Nancy Kress : An ok tale. How far will one female go to create beauty in a post apocalyptic world. I had problems seeing how a virus that made 99 percent of the women in the world infertile, would cause the civilized world to collapse. Zombies, disease wiping out a large population I could see ending civilization.

14. City Lazarus by Diana Rowland : A woman does anything she can to bring her beloved New Orleans back to life.

15. Virgins by Diana Gabaldon : Two Scottish lads are assigned to escort a bride to his groom and soon discover that a should be simple trip is much more complicated. Alright tale.

16. Hell Hath No Fury by Sherrilyn Kenyon : A curse, a treasure, and an angry ghost.

17. Pronouncing Doom by S.M. Stirling : Not bad but I thing a prologue to set things up would have made the tale better. A post apocalyptic tale where machines no longer function, and civilization as it once was is gone.

18. Name The Beast by Sam Sykes : A bit confusing to me. Prologue could have helped. A female huntress comes to understand her daughter, and kill the beasts that threaten their land. Ok tale.

19. Caretakers by Pat Cadigan : Two sisters discover that tier mother's nursing home has more going on than what it seems.

20. Lies My Mother Told Me by Caroline Specter : A world changed by a virus that has altered some people with powers and others mutations. One special woman is terrorized by an unseen enemy who will stop at nothing to get what he wants.

21. The Princess And The Queen by George R.R. Martin : A battle for the iron throne started by two woman, and fought by men and dragons.
★ ★ ★ ☆ ☆
jason loffredo
I'm not a big fan of multi-author, multi-genre anthologies because it often comes out as uneven and a bit helter-skelter for me. In this collection, I only knew three authors-- Diana Gabaldon, Sharon Kay Penman and George R.R. Martin, so I read them first, then I read a few more-- some were better than others. I didn't read all of the stories but 60% sounds like a good enough statistic. Also, to expect all the stories to be about dangerous women seemed too tall an order. Just enjoy each story for what they're worth.

Some Desperado by Joe Abercrombie--<i>An outlaw figures her way out of a fix. Western.</i> Don't really like Westerns so this was just okay. I did wonder how the protagonist was going to extend the story for 20 pages without getting killed. Meh. 2*

My Heart is Either Broken by Megan Abbott-- <i>About a couple's changing relationship after their child goes missing.</i> This held a lot of promise for me and I was intrigued at how it would turn out. The narration held an "Investigation Discovery" vibe but then, just like the title, you are left hanging. What happens now? 3*

The Hands That Are Not There by Melinda Snodgrass--<i>A guy recounts a love affair gone wrong... set in a dystopian world.</i> There's the first part of the story that sets up the meeting with the guy with the actual tale worthy of mention in the summary. What was the need for that first exposition then? Don't know. The actual alien love affair was intriguing enough. 2.5*

Raisa Stepanova by Carrie Vaughn-- <i>About a woman figher pilot, set in WW2 Russia...</i> Had big expectations because of some reviews and a promising beginning but was ultimately letdown. Predictable ending. 2.5*

Wrestling Jesus by Joe R. Lansdale--<i> An old former wrestler has to win a recurrent match with his old nemesis to gain the favor of a woman.</i> Enjoyable and entertaining! This is how I like my short stories-- short, succinct but still able to convey characterization and plot and hurl it to a satisfying ending. 4*

Neighbors-- <i>An old lady is losing her mind.</i> She lost it. 3*

Shadows for Silence in the Forests of Hell by Brandon Sanderson-- <i>A woman and her daughter struggles for survival in a dark, dangerous post-apocalyptic world.</i> Very enjoyable! This story is fast-paced and seething with danger, I was relieved to find it finished. On the flipside, I was also disappointed to find that this was a standalone tale, and not part of a bigger fantasy series by the author. Good to know you, Mr. Sanderson. 4.5*

A Queen in Exile by Sharon Kay Penman--<i>Queen Constance goes back to Sicily with her unpopular husband. Danger and drama ensues.</i> I really enjoy Sharon Kay Penman's style of historical fiction writing-- she seems to write with command that you're compelled to think she was a personal witness to these accounts. Alas, there was too much exposition in this story to be truly entertaining. It would've been better served as a longer novella, where the characters are given time to be fleshed out, and some more dialogue wouldn't have come amiss. 3*

The Girl in the Mirror by Lev Grossman-- Why was this in this collection? How old are these protagonists? This read as too juvenile for me, and even though I like reading YA, this story seemed younger than YA-- like middle school. The catapult in the story is the guy shortchanging everyone's wine, then the girls retaliate by taking his pencils. Yup. They're in a magic school. 1*

Second Arabesque, Very Slowly by Nancy Kress-- This title was weird for me and for that, I hadn't wanted to read it. But I ended up liking some parts of the story. It's like The Handmaiden's Tale, where sterile females are something of a novelty. I liked the pace and the mystery and the sense of imminent danger, contrasted with discovering a dance called, "Ballet." And what in the world are those characters going to do with this knowledge? In a world where survival takes first priority, these characters decide to dance. That sentence sounds deep philosophically but in this short story, it seemed silly. 3* for the writing.

Virgins by Diana Gabaldon--<i>A prequel to the Outlander series, we meet Jamie Fraser after the events at Wentworth, joining his best friend Ian Murray as a mercenary in France.</i> As a Jamie Fraser novella, I like it because it adds to the canon that is the Outlander series. I like knowing about Ian's point of view as well, him being another beloved character from Outlander. However, if you're not already invested in Outlander, this may not be the best introduction to that world and Diana Gabaldon. Also, I don't think this particular novella should be in this collection, because it's really about Jamie Fraser and not the female character, Rebekah. I wish Diana Gabaldon wrote about Geillis Duncan; there's a wicked female character she could've expounded on. 3.5* for Jamie alone.

Name the Beast by Sam Sykes-- I must've been dense the morning I read this because I was left confused, after reading it. I thought I'd read it again, just to make sure I understood it but I don't really want to. I think there were two different families involved, one the <i>schict </i> family and the other, the "Beast" or human family... but I didn't know that until a couple of pages before the ending. The narration was that ambiguous. I think it could've been good. If I understood what it meant. 1.5*

The Princess and the Queen by George R R Martin--I was excited about the George R.R. Martin entry, never having read any of his books. I thought, since this was a prequel, this may be a good way to ease into his fantasy world. Alas, if people are calling Martin the American Tolkien, then this story had the vibe of "Unfinished Tales" which I didn't like. It's written as a historical text, and there are too many characters to keep track of and too many unknowns for the uninitiated. Best suited for the Game Of Thrones crowd.
★ ★ ★ ★ ★
laurinda
On first impressions, you rather get the impression that George R. R. Martin has been enlisted in this venture as at least part marketing tool. Well, it worked - that's why I bought it.

And so, what of the flagship story; George Martin's novella titled The Princess and the Queen, or the Blacks and the Greens? Well, let's just say that it isn't the highlight of this compendium. I'm not saying that it isn't good (definitely not), and it certainly does what it intends to, but it left me a little ... frustrated. It is written in the style of a transcript, and done well in this sense, but we cover such a rapid and intriguing period of history in just eighty pages, that it feels rather distant. In all honesty, the story relayed could command a lengthy trilogy in its own right, so eighty pages was never going to cut it. I finished the story wondering if this is what it's like reading a synopsis, and in some sense that gave me heart; I now know the shape of the story, but that only makes me want to read the full intoxicating version more. It turns out that the journey is more important than the destination.

Regardless, this is a must read for George R. R. Martin fans, of which I count myself one. I'm glad I picked it up, and I hope George gets the chance to write the full literary version one day. I will certainly pick that up.

But what of the other seven hundred pages? What of the other short story offerings? Well, frankly, they were brilliant.

I have never read a short story collection before, but this has whet my appetite. It was so refreshing to jump from genre to genre, highly enjoyable, and the fact that each tiny morsel had to cut its own literary arc meant that the reading pace left you gasping; you couldn't leave a story unfinished. I really enjoyed this book.

As you may imagine, a book titled Dangerous Women tends to chronicle the activities of women with a talent for trouble; which I find refreshing. However, since reading this, I have looked at a couple of reviews where people complained that the women were not 'warrior elves with hulking great swords and cleavage to pierce your eyes'; but is that really what you want? This collection of stories gives a much wider sphere of female inertia, be it sultry, subtle, or downright kick-ass. There is certainly something for everyone in here, but if you're looking for a single blueprint, you won't get it in every story. But then, why are you buying a collection of short stories in the first place?

So - the highlights. I've had to think hard about this, but I think my favourite story in here is actually Megan Abbott's: My Heart is Either Broken. It is a story in the modern thriller genre, and the female lead cut a very subtle character. But when her claws were bared - and really only very subtly so - it was quite frankly chilling. It's not going to make me rush out and buy a load of psycho thrillers, but it was brilliant.

Closer to home, Brandon Sanderon's piece in here was a thorough delight. I have so far failed to indulge in Brandon's work (though it's definitely on my unwritten list), so I was pleased to get into something of his here. It was modern fantasy at its quintessential best - dark, with great characters, rugged surroundings, and a wonderful definition of the good stuff (magic). This has only served to expedite Brandon's place up my list.

And then, in the magical modern genre, two pieces that particularly stuck out for me are Jim Butcher's Bombshells, and Lies my mother told me, by Caroline Spector. Jim Butcher's work is in the Harry Dresden world, which I have also never delved into, and it was quite excellent. The protagonist had a very real sassy strength to her, and the ease with which Jim melded the mundane and the magical was delightful. Caroline Spector, on the other hand, writes about superheroes - but not as you know them. It's not something I'd ever considered reading before, with a quite incorrect assumption that superheroes came in broadly one flavour. But these unique superheroes (more like mutants) are very far from Marvel, and wonderfully complicated in their own right. My to read list is fleshing out nicely.

Finally, special mentions to other works that particularly tickled me (but in no way lessening the other stories that I very much enjoyed): Raisa Stepanova by Carrie Vaughn, which is a quite brilliant short story about pilots in the second world war; The hands that are not there, a great sci-fi snippet that leaves you wondering; and of course, Joe Abercrombie's Some Desperado, which tells the story of Shy South, the star of Red Country - this is typical Abercrombie.

So, all in all, I highly recommend this book. Highly recommend it. Thanks Gardner Dozois and George R. R. Martin.
★ ★ ☆ ☆ ☆
isaac elfaks
Spoilers ahead!

It took me a really long time to make it through this book, even with skipping stories, and that was a big sign that it wasn't working for me. I love and read a lot of anthologies, and Dangerous Women was odd in that it only paid lip service to the theme. Most of these stories had nothing to do with women, dangerous or otherwise, instead focusing on men talking about women. Overall, while I was disappointed in this anthology, and would not recommend it, here are my spoiler thoughts on the individual stories:

<b>Introduction by Gardner Dozois</b>
Pretty good. I really liked the mentions of women serving unacknowledged in combat.

<b>"Some Desperado" by Joe Abercrombie - A Red Country story</b>
This story had a really nice atmosphere conveyed through the strategic use of sound. It's gleefully violent, and not altogether serious. I loved the Western setting, and the narrator had a really good voice and speaking manner.

<b>"My Heart is Either Broken" by Megan Abbott</b>
I quickly passed on this story. The male narrator had very little tonal variation and sounded bored. Pass.

<b>"Nora's Song" by Cecelia Holland</b>
This story had an overabundance of characters and plot. It was hard to keep everything and everyone straight. Both the horse dream standing in for masturbation and the king's percy behavior skeeved me out, but overall I was just bored. The narrator was nicely expressive at first, but then it seemed she got bored as well when her voice started droning on.

<b>"The Hands That Are Not There" by Melinda Snodgrass</b>
Jonathan Frakes from Star Trek: the Next Generation is the narrator!!! Fortune 500? Strip club? OK, I'm missing the dangerous women portion of this story at the beginning, and am a little confused overall. The main character doesn't seem to have a great opinion of women in general. Suppose that's not surprising considering this takes place during a bachelor party. "Sassy little buttocks"? I giggled when he shouted "blackout'. Genetic manipulation? What am I listening to?

Holy. Hell.

Aside from the novelty of the narrator, this was just bad. The characterization of women left a bad taste in my mouth. The prose was an unfortunate shade of purple. The plot twist was silly. So. Bad.

<b>"Bombshells" by Jim Butcher - A Harry Dresden story</b>
I've never read any of the Dresden books, although I'm vaguely familiar with the story, and this was a sorely needed palette cleanser after the last story. Except for the leg-shaving bit. Wut? That came across as trying a bit too hard. Bit more telling than showing than is to my taste. And hearing the phrase 'soul gaze' spoken out loud just pointed out how silly it is. Holy infodump on how magic works, but overall both the narrator and writing was A+.

<b>"Raisa Stepanova" by Carrie Vaughn</b>
Eeeeeee! Night witches! I love female pilots!

The writing is concise and easy to follow, but full of effective details that really conveyed the feeling of a fire fight. The plot was just heartbreaking. And a lovely relationship between siblings is the focus, rather than a romantic one. Such a nice change! This was an excellent portrayal of female non-competitive friendship. So good. One of the highlights of the anthology.

Narrator had a distinctive, lovely voice.

<b>"Wrestling Jesus" by Joe R. Lansdale</b>
OK, the first few lines made me smile. Excellent description. But...where's the woman? Okaaay...so there's one in the old dude's story. Oh, and the kid's mom, who's defined by her job and her boyfriend. Not a very sympathetic character. So, good story, but not really about a dangerous woman. It's really about the relationship between the kid and the old dude. The 'dangerous woman' who shows up at the end has no agency. She simply goes with whoever wins the match. She never even spoke.

<b>"Neighbors" by Megan Lindholm aka Robin Hobb</b>
This great story featured older women. Sarah has problems with her brother and pressure from her son, but then some otherworldly, creepy hooligans intrude into her life. A simply adorable story.

Narrator has wonderful different voices for each character.

<b>"I Know How to Pick 'Em" by Lawrence Block</b>
Noir up the wazoo! This was a man's man kind of a story, I guess. Wow. I had to skip this after he started fantasizing about beating the woman he was with. He had so much hate for women. I felt a little sick just listening.

Narrator has great, gritty voice.

<b>"Shadows For Silence in the Forests of Hell" by Brandon Sanderson</b>
This was a great story. Silence was amazing, and the world had just enough detail for you to believe and fill in the rest of the blanks. Her background as a bounty hunter was inventive, and I loved seeing the people people who crossed her get their eventual comeuppance.

Narrator had just enough weariness in her voice to be pleasing and appropriate to the story.

<b>"A Queen in Exile" by Sharon Kay Penman</b>
Fantastic narrator, but why should I care about the main character, Constance? The author never gives us a reason to care, but maybe historical stories aren't my thing. Oh look, she's convinced 'God would bless her with a boy'. Sigh. Just ok, despite being about a real life powerful ruler.

<b>"The Girl in the Mirror" by Lev Grossman - A Magicians story</b>
Fabulous characterization of mischievous girls at a magical school. Their talk is real, and the details are well delineated. Think Harry Potter but darker and meaner. Adorable short story. Just lovely.

As an added bonus, Sophie Turner, who plays Sansa Stark on Games of Thrones, was the narrator. She hit the perfect tone, and I would definitely listen to her narration again.

<b>"Second Arabesque, Very Slowly" by Nancy Kress</b>
This was a very quiet, intense, and bleak story. The women are essentially kept for breeding in a post-apocalyptic setting, but during a young girl's 'budding' ceremony, one woman voices her desire to be more. The narrator is the nurse, in charge of the health of the other women. There's an undertone of packs and the urban forest in this story, like I was waiting for them to turn into werewolves. Women have dressed codes to avoid tempting men, but are somewhat in charge of deciding who they have sex with. The group finds a TV and get it to work. They watch a ballet. Now one of the beta males wants to learn how to dance to entertain the pack. They find a moment of beauty, but lose it just as quickly.

The narrator has an understated style that worked really well for this.

<b>"City Lazarus" by Diana Rowland</b>
Booooring right off the bat. Male narrator. Pass.

<b>"Virgins" by Diana Gabaldon - An Outlander story</b>
I only listened to part of this before passing. It seemed to be a bunch of men in kilts discussing women and their dicks, with nary a women in sight. Just a lot of talk about them.

However the narrator had a Scottish accent, so I may have to go back sometime and give this another try.

<b>"Hell Hath No Fury" by Sherilynn Kenyon</b>
Titled with a cliche and overbearing verse about how there's no such thing as a "true legend", all narrated with a drawl?

No thanks. Next.

<b>"Pronouncing Doom" by S.M. Stirling - An Emberverse story</b>
This was the most unpleasant part of this whole experience.

At first I was interested, as there was a main character traveling with a baby and some practical discussion of how life with children after the apocalypse works. There were disabled characters, and the women seemed to have some autonomy in the society.

However, the story then turned into a rape trial. The victim recounts escalating abuse from one man, and how the other women blamed her for his actions. Then she describes his violent sexual assault of her, and I turned it off. I had no motivation to finish this story.

The narrator was very pleasant, and her deadpan accounting of the assault was chilling.

<b>"Name the Beast" by Sam Sykes</b>
This story had an odd setup where a mother takes her daughter on a hunting initiation. They're both very tense, but the mother's bile towards the father seemed really hostile. I felt for the girl, as both her parents seemed pretty awful. However, it did turn a bit sweeter towards the end, and I'd look up more of this author's books.

The choice of an older female narrator was particularly nice in this context, and she did a fantastic job.

<b>"Caretakers" by Pat Cadigan</b>
It starts out with an innocent question about female serial killers. These two sisters live together and while one is obsessed with Red Dawn (Go Wolverines!) the other loves to watch shows about serial killers. There was a lot of realistic characterization driving the story, and rising tension as you begin to wonder exactly how much the sister likes serial killers.

Narrator did a fantastic job, fading back to let the story stand on its strengths.

<b>"Lies My Mother Told Me" by Caroline Spector - A Wild Cards story</b>
I felt a little behind by the abrupt entrance of the first scene, but loved the discussion of prettiness in relation to society. Parades and zombies and consumerism. Mothers and daughters and self-esteem. Fat and bubbles as defense. The villain was such a dick, and such a stereotype of gamer dudes. Overall amazing!

Fantastic narrator.

<b>"The Princess and the Queen" by George R.R. Martin - A Song of Ice and Fire story</b>
Finally. this is the whole reason I was interested in the first place. I've read a couple of the ASOIAF books, so I was interested in what Martin would do with two super-powerful women. Not much, it turns out.

Sooooo - everyone in Westeros has always been terrible and power-hungry? OK then. First Night rites? Really? Ahhhh I am so bored. Never has anything with dragons in it bored me as much as this has. It's about queens, yes, but it's still the men who do almost everything.

Good narrator, though.

There is also music between each story and a really terrible narrator for each author's bio.
★ ★ ★ ☆ ☆
katherine fitzgerald
Severely disappointing! I will not be looking into other anthologies in this series.

I skipped several stories because after half an hour, I still wasn't interested; and several other stories I finished only to ask myself, "Why did I waste my time on that??" Reviews indicated that a couple of the best stories are at the end, though, so I decided to hang in there (and was glad I did).

If this anthology had some different name, it would have been a lot less disappointing. Apparently being attractive to men makes a woman dangerous? Because quite a few of these stories were told by male characters, and all secondary characters besides the love interest were other men. Never quite got what made those women "dangerous," apart from how those men internalized relating to them.

**Update after finishing**

My final breakdown of the stories:
Skipped with no regrets: 4
Finished, but "Why?": 5
Pretty good / interesting enough: 6
Positively great: 6

So, slightly better than half of them were worth reading (although some of the skipped/why ones were quite long). 2 of the 4 stories set in unfamiliar-to-me series were thoroughly interesting; the other 2 didn't hold my interest. To my surprise, the much-promoted ASOIAF story at the end bored me to tears! Could have been a good story, but instead was a dry history that held very little emotional content. My mind wandered frequently, and I'm still not entirely sure why I actually finished it.

If you're interested, go for it, but skip freely! (But don't skip Sanderson's; it is by far the best!)
★ ★ ★ ★ ★
madeliene
I will admit that I got this for Jim Butchers part and I am not a fan of George R.R. Martin. There wasn't enough description on the stories anywhere so here is short descriptions and my opinion. Would have to say as a whole it was good. Awesome read to sample authors and see if you like them.

Joe Abercrombie – "Some Desperado"
Western about a women thief who is trying to escape from bounty hunters in a ghost town.
Good writer. Flowed well. Story got your attention and was a fun read. One of the few stories that the women is a strong lead. Westerns don't do much for me but this was still a good read. 5/5

Megan Abbott – My Heart is Either Broken
Couple mourns the death of their child.
The flow wasn't there and the whole time I am wondering when the story starts and what is going on. 1/5

Cecelia Holland – Nora's Song
Historical fiction from the point of the King and Queens daughter.
Very well done. Wanted to know more when it was over but very satisfied with the ending. Through out the story you are reading events from a child's point of view. Her parents are fighting and she loves them both and is somewhat caught between.This proves not all good fights are with swords or guns. 5/5

Melinda Snodgrass – The Hands That Are Not There
A man is upset about classicism in an alien world and has a drink at a bar then gets what could be a tall tale from a drunk.
Odd and interesting. It seems to be missing something and left many questions unanswered. Would like to know what happens next. 4/5

Jim Butcher – Bombshells
Wizard Apprentice story of saving a Vampire friend.
This is a short story about my favorite female character from one of my favorite authors in my favorite series. So the expectations where too high. It was a good story but I have learned Jim Butcher can not do anything other than male characters as his main. If my expectations were not sky high, it probably would have been great. 4/5

Carrie Vormohr – Raisa Stepanova
Russian fighter pilot talks of life and fighting.
This story was amazing. The writing was spot on. The main character had the personality you wanted to root for. It had action, excitement, mystery and everything that I would ever want in a short story. Will look for her other books. 5/5

Joe R Lansdale – Wrestling Jesus
Kid gets lesson from retired boxer to beat off bullies. Boxer practices to fight old rival over a woman.
I am not sure how this story fits into the theme. Many of the others only slightly does but this one only talks about a women in the last part and she only has one line at most. That aside, it was good. Not great. The narrator was a young and somewhat innocent boy that didn't fit well into a rough neighborhood. It is hard to describe this with out giving anything away. 4/5

Megan Lindholm – Neighbors
Older women talks of dealing with Alzheimer's and time travel.
This was a cool story in many ways. It wasn't the average story of ideal person of ideal age in ideal situation. It was an older women with dementia fighting with her family and trying to keep it together. The hint of supernatural makes it just plain awesome. Will look for more from this author. 5/5

Lawrence Block – I Know How to Pick Them
Man goes into a bar and picks up a women for an affair. She tries to talk him into killing her husband but he kills her instead.
Bad story, bad characters, did not fit theme, was boring. This story makes me wonder if they needed more stories so people feel like they are getting more bang for their buck. The writing flowed and that is about it. 1/5

Brandon Sanderson – Shadows for Silence in the Forests of Hell
Bounty Hunter runs a bar and secretly picks up bounties. Surrounded by deadly forest that has shades that kills.
Another really cool story. You get sucked into the world of the Forest of Hell and get bummed when it ends. The characters, setting,
and plot are all great and well written. Don't want to say anything else and give something away. I will look for more from him. 5/5

Sharon K Penman – A Queen in Exile
Historical fiction of a woman married to brutal German ruler. Women inherits Sicily after nephew dies.
This was well done and through out the story just like "Nora's Song" you enjoy it so much it is easy to forget it is based on facts. Well written and a great read. 5/5

Lev Grossman – The Girl in the Mirror
Wizard school students play pranks
This one is goofy and meant for a younger audience but was well done for adults too. Yes, it did remind me of Harry Potter. In this case, it wasn't a bad thing. The whole story was cute and made me want to know more. Will look for more from Lev. 5/5

Nancy Kress – Second Arabesque
Women reduce fertility down to 1% and world becomes post-apocalyptic.
After reading this one I was hooked. You can't put it down because you have to know what happens next. It has all you want from a story and then some. Will search out more of Nancy's books. 5/5

Diana Rowland – City Lazarus
River reverses in New Orleans. Cop falls for stripper.
This was a cool mystery. This one is hard to describe with out giving anything away. It seemed a little slow but was mostly good. 4/5

Diana Gabaldon – Virgins
Part of Jamie's story before the Outlander books. Scotland Highlander gets into mischief.
So far I have read the first two books of the Outlander books and love them so this gem was a pleasant surprise. This was no different. 5/5

Sherrilyn Kenyon – Hell Hath No Fury
Based on true legend. Group of friends go to the woods to record a Native American ghost story. Girl has physic connection with ghost.
Almost too "Blair Witch" for me but still good. I think the targeted audience was a little younger than the rest of the book so it didn't feel like it fit. 4/5

S. M. Stirling – Pronouncing Doom
Post-apocalyptic Pacific Northwest. A folk-music group camps out and makes a farming village.
This one was hard to believe. It seems like there were a few missing elements and unexplained parts to make it even a good story. I did like where it was going but it never got there. 2/5

Sam Sykes – Name the Beast
Mysterious humanoids hunt humans that live in their forest. Women's child is not like others and they wonder why.
This is another I can't say much on or it would give too much away. It was a good read but seems like shortening it did it an injustice. Everything was there for a great novel but there was only enough room for a story. Will read some of the authors other stuff to see if it is better. 4/5

Pat Cadigan – Caretakers
Sisters live together. One volunteers to take care of their mother in a nursing home. They look into a possible wrong doing in the nursing home.
Very slow and it didn't ask question that needed to be asked or answer the ones that did. 2/5

George R.R. Martin – The Princess and the Queen
Going to start here by saying his writing style is frustrating to me. Read GoT and hoped it would be written better and was disappointed. He tends to just throw facts at you then add something long and irrelevant usually about food then go back to facts. I could not finish this one. 0/5
★ ★ ★ ★ ★
mbgale
Dangerous women DB 78144
Martin, George R. R Dozois, Gardner R. Reading time 36 hours, 19 minutes.
Read by George Holmes. A production of the National Library Service for the Blind and Physically Handicapped, Library of Congress.

Subjects: Short Stories ; Mystery and Detective Stories ; Science Fiction ; Fantasy Fiction ; Supernatural and Horror Fiction ; Romance

Description: Twenty-one short stories and novellas with strong female protagonists, compiled by the team responsible for the Songs of Love and Death (DB 74345) anthology. Includes a novella by Martin set in the world of his Song of Ice and Fire series. Violence, strong language, and explicit descriptions of sex. 2013.
This is a monumental anthology of short and not so short fiction, and it celebrates strong women in all roles and situations. Here you will find no languishing lilies, no frail flowers, and, as the introduction says, try tying one of these ladies to a railroad track at your own risk. These ladies don't wait to be rescued by anyone. In fact, some of them *do* the rescuing, and some of them need for others to be rescued, from *them*>

There are 21 stories and novellas, from a wide variety of authors, some new, some as well known as George R. R. Martin (there is an ASOIF prequel novella here), Jim butcher, from the Dresden Files, and Sharon K. Penman. Some are fairly new, and many were new to me, though they won't stay so, if I have anything to do about it.

Most genres are represented, although there is a great deal of fantasy, some dystopia (not my favorite), and a bit of mystery and historical fiction, too.

Like any collection, I didn't love all the entries, but I certainly enjoyed enough to make the book very much worth reading and recommending. It is available on both BARD (read by George Holmes, who I think was a fairly unfortunate choice, but did a competent job) and Bookshare.

I do recommend this book (we women will revel in it, and I think most of the gentlemen on this list can handle strong, competent cable, and yes, dangerous female characters) but this is NOT a quick read at 36 hours and change. Still, being a collection, you can read a story, read something else and come back for more. I didn't …and I didn't even skip any stories, not even the ones I didn't especially like. Sometimes I changed my mind part way through the story, and sometimes not, but I'm glad I read all the entries.
★ ★ ★ ☆ ☆
jan farndale
So I really don't like short stories. Unless they're set in a world or with a character I already know. Then they can be fun.

But anyway, this book is totally worth reading for Bombshells, by Jim Butcher and the Brandon Sanderson story. Those are both awesome stories.

The rest vary between, good/fun, meh, or really weird.

I read and enjoyed some of the stories and just skimmed or skipped some of the others. Sorry most of the time I just said I skipped something because it was weird, but I don't have a lot of patience for short stories.

"Some Desperado" by Joe Abercrombie - A Red Country story
-fantasy western. Enjoyable and I want to see more in that world.

"My Heart is Either Broken" by Megan Abbott
-Dark contemporary. Well written but weird. It's like a typical writing class hipster shirt story.

"Nora's Song" by Cecelia Holland
-Interesting Historical fiction about Eleanor of Aquitane and her children. It made me uncomfortable in the way of 90s urban fantasy.

- "The Hands That Are Not There" by Melinda Snodgrass
- fun sci-fi. Weird in the way of short stories though. I just think all short fiction is weird maybe. I enjoyed it though. Fun ending

- "Bombshells" by Jim Butcher - A Harry Dresden story
-Awesome, really awesome story from Molly's pov between changes and Ghost story...actually possibly between ghost story and cold days. I loved it! Five stars.

- "Raisa Stepanova" by Carrie Vaughn
-Enjoyable and fun premise about women pilots in Russia in wwii.

- "Wrestling Jesus" by Joe R. Lansdale -skipped bc it was weird.

- "Neighbors" by Megan Lindholm Skipped bc it was weird.

- "I Know How to Pick 'Em" by Lawrence Block-skimmed. I liked how it started but it got really weird.

"Shadows For Silence in the Forests of Hell" by Brandon Sanderson
-This felt a little different than a lot of Sanderson's work, but I really enjoyed it. It kind of reminded me of a grimmer Alloy of Law. Maybe because of the western theme? Fun world as always.

"A Queen in Exile" by Sharon Kay Penman
Good story about a sicilian queen married to a german king trying to save her land and things get kind of crazy. IT was a well-written story, but I didn't really care about it.

- "The Girl in the Mirror" by Lev Grossman - A Magicians story-Skipped

- "Second Arabesque, Very Slowly" by Nancy Kress
I liked the characters and the premise. It had a nice message too.

- "City Lazarus" by Diana Rowland-skimmed
Just kind of a weird story with a dark feeling.

- "Virgins" by Diana Gabaldon - An Outlander story--Skipped

- "Hell Hath No Fury" by Sherilynn Kenyon
Cute if meh story. Mildly enjoyable.

- "Pronouncing Doom" by S.M. Stirling - An Emberverse story
I loved the premise of this. It's like Post apocalyptic non-electronics America where Renaissance festival pagans are able to create their own communities using all their Rennie skillz. The story is very well written, but kind of grim. I actually want to read more in this verse now.

- "Name the Beast" by Sam Sykes
Kind of written really weird so I didn't know what was going on at first but the more I think about it, the more I really like how it was written. The end of it was very nice.

- "Caretakers" by Pat Cadigan
Kind of a weird story and it took me a while to get an idea of what the ages were of all the characters. It had kind of an open-ended thing going on which was kind of cool, but also summarizes what I don't like about short stories.

- "Lies My Mother Told Me" by Caroline Spector - A Wild Cards story--started then DNF.
This storyhad an interesting premise but the execution was really weird and lots of cursing and everything I don't like about 90s urban fantasy.

- "The Princess and the Queen" by George R.R. Martin - A Song of Ice and Fire story--skipped
★ ★ ★ ★ ☆
bekka
"On your right, man," he said, simply. Jamie smiled. When he'd been five years old, Ian's da, Auld John, had persuaded his own da to let Jamie handle a sword cack-handed, as he was wont to do. "And you, lad," he'd said to Ian, very serious, "it's your duty to stand on your laird's right hand, and guard his weak side."

This review pertains only to "Virgins" by Diana Gabaldon.

This prequel novella is perfect for fans of Jamie Fraser, for anyone curious about Jamie's life after the flogging and escape from Ft. William. And it's perfect for fans of the wonderful Ian Murray. You get a young Jamie, filled with grief and guilt for his father and sister, recovering from brutal punishment. You get a younger, whole Ian (though he's always been "whole" in my opinion), Jamie's right hand, always guarding his weak side. It was bittersweet, knowing what these two lads have already been through, and what's to come. It's also funny, and a little wicked.

"Virgins"only covers a few days, so don't expect a full account. But it does give a nice glimpse into the beginnings of Jamie's years as a mercenary.
★ ★ ★ ★ ☆
ishita sharma
I didn't read all the stories, but the ones I did were interesting. The downside to some of the stories that it seemed like in order for women to be dangerous, it seemed like they had to be in worlds where men preyed on them.
★ ★ ★ ★ ★
allison newton
I am usually disappointed with anthologies. The stories are bland and the one or two that capture my attention are not worth the price of the book. This anthology is amazing. I bought it because Jim Butcher wrote a Harry Dresden story. Boy oh boy awesome story collection. The other authors are was not too sure about; but what a pleasant surprise. All stories are well written. They all follow the theme of dangerous women. These women stand up for themselves. They are not damsels in distress. They stand by their convections, take names and pass out punches. I do not understand why people are giving it a low rating. There is not a single boring story. All stories are complete and not rushed. Written by seasoned and award winning writers in their respective genre. Read it. You will discover authors you would probably not consider to read. I know I have.
My favorites:
"Neighbors" by Megan Lindholm. It's about a woman that has lived in the same neighborhood for years. She sees her street been filled-up by strangers as her neighbors age and die out. But she won't just fade away like the others. Sara has grit. I want to be her when I get to that age.
"Bombshells" by Jim Butcher - A Harry Dresden story. Harry's apprentice saves the day as her adopted godmother set her up in a hilarious tricky plot.
Enjoy it!
★ ★ ★ ★ ☆
erralee
Dangerous Women is an anthology from some really well-known Science Fiction, Historical Fiction and Fantasy authors. I mean, just look at that list. Every story somehow relates to a prompt of Dangerous Women. And as with all anthologies, some hit the nail on the head, while others had some vague possible connection with females in general and that was about it. Some had female protagonists, but the 'dangerous women' in some were side characters or characters we never met (but who impacted the main character offstage). I still can't decide whether that's a marginalization, or a clever reminder that not all dangerous women are heroes in their own right.

The majority of these stories were entertaining, and they felt longer than short stories usually do for me. More like novellas. I recommend it for fans of any of the above authors, female protagonists, the concept that women can be dangerous and even deadly (whether they're a force for good, or evil) and short stories. It's long, but even the lackluster stories weren't DNFs, and a handful of them really stood out.

Also, I listened to this as an audiobook, and there were something like 16 narrators for it. All of them did a great job (except Stana Katic, whom I loved in Castle but who chooses the oddest line breaks and thus her narratives came off like an open mic poetry jam). The volume needed adjustment on some as well, but the overall production value was good, and the narrators were engaging.
★ ★ ★ ★ ★
danielle stevens
An anthology of 21 short stories.

Series:
"Bombshells" (The Dresden Files, 12.5)
"Shadows For Silence in the Forests of Hell" (Warbreaker, 1.5)
"The Girl in the Mirror" (The Magicians, xx.5)
"Virgins" (Outlander, 0.5)
"Pronouncing Doom" (Emberverse, xx.5)
"The Princess and the Queen" (A Song of Fire and Ice, 0.5)
"Lies My Mother Told Me" (shared-universe Wild Cards, 21?)

The Stories
Joe Abercrombie's "Some Desperado" was sad and funny at the same time. It's all the warnings your mother gives you come true with a girl who is honest enough to admit it in this Old West tale. An oddish sort of ending, and it worked. He's already on my TBR list, and this story simply spurs me on.

Megan Abbot's "My Heart is Either Broken" was read too soon after I read a post on stories that ended without proper punctual endings, and the title bothered me. Of course, it bothered me, for completely different reasons, once I finished this short. It's a peek into a dreadful time for a young couple. Their daughter's been stolen and the hard cruel eyes of the public are judging, expecting. And I suspect it's the beginning of the end. You'll cry at the end, and I also suspect you'll hope without hope.

Cecelia Holland's "Nora's Song" is a dip of the historic toe into the family chaos of Henry II and Eleanor of Aquitaine and has me wanting to delve into what happened to their children. An intriguing, and sad, look at their children's lives growing up between these warring spouses. It raises a sad and parallel thought about ambitious parents---generally royal and noble ones---eager to continue their legacies and family names at the expense of their children. To be loved by one's parents. Is it a fantasy only recent generations have? That expectation to be loved for oneself? I do want to read more of Holland's work.

Melinda Snodgrass's "The Hands That are Not There" is another sad tale of bigotry and love in the wrong places in this science fiction romance. You know it's going to end wrong, but you won't believe how wrong. Heartbreaking and so very well done.

Jim Butcher's "Bombshells" is a brief glimpse into Molly's travails after Dresden has died, the efforts she goes through to do honor to her mentor in saving his half-brother, and how it affects the people around her. It's also a cheeky thump to the heart with its ending hint!

Carrie Vaughn's "Raisa Stepanova" is its own tale complete in itself of a stubborn girl who wanted to fly and World War II gave her the opportunity. Her thoughts, her dreams, her worries all come through even as Vaughn paints a worrisome picture in the background. Very nicely written.

Joe R. Lansdale's "Wrestling Jesus" is yet another bittersweet story, of a wrestler this time and the dreams that held him back in this grim contemporary story. Dreams that will spur his protégè on. I did love the way the X-Man prodded Marvin onward, lol. Another name added to my TBR.

Megan Lindholm's "Neighbors" is a terrifying mix of old age and science fiction! A true look through an old woman's eyes at the choice of fates before her. Aging with the loss of memory that accompanies it and being nagged toward losing too much of herself or stepping out into a "new world" where she knows nothing. I hate how Lindholm left this, and I'm hoping she'll go somewhere with it as it's left me with way too many questions!

Lawrence Block's "I Know How to Pick 'Em" is terrifying in a different direction. The title sounds like a complaint, and it's more of an acknowledged lament. I have to wonder if this is his "job"? His direction in life? What did that army doctor see and how did it affect "Gary"'s decision? I haven't read much Block, and this story didn't seem like his usual (of the little I've read *eye roll*). Excellent contemporary story of a perverse mother, no-tell motels, and with a nasty twist on that dangerous woman theme.

Brandon Sanderson's "Shadows For Silence in the Forests of Hell" is another one, arghhhh! A brief glimpse into this woman's world, and I want to know so much more about it!! Sanderson gives plenty to intrigue but only enough to touch on Silence's background and the dangers of this fantasy world. It's greed, pride, and fear that push and pull at its characters, and it takes a dangerous woman to survive.

Sharon Kay Penman's "A Queen in Exile" is another historical based on true people: Constance de Hauteville and her husband, Henry VI, Holy Roman Emperor. It's a few years of her married life with the jerk with a behind-the-scenes reasoning for her choices for Frederick. Very well done.

Lev Grossman's "The Girl in the Mirror" is the planning and effect of a prank that reveals so much more and reads like the start of something. Brief sketches of students, several professors, and the school that made me feel as if I were stepping into a story that has been ongoing, and while Grossman pulled me in with his effective characterizations, he's left me wanting more. I want to know more about Wharton and his pencils. I want to know more about Plum and what haunts her. I want to know more about Professor Coldwater, whose portrayal was very conflicting, and the secrets ways of Brakebills. As for the girl? She's barely tapped. If it weren't for the title, we wouldn't know she might be important. The ending was annoying as well. All this effort and this is it?

Nancy Kress' "Second Arabesque, Very Slowly" is another dip of the toe, into an apocalyptic world this time. The characters ring true and prove that man fails when he reduces women to second-best. Stories from the past and a glimpse of the beauty that was cause this tiny leap of hope in the midst of shortsighted dogs of greed. What doesn't ring true is Kress' explanations for why dancing is so horrible that it earns a death penalty---her explanation in the story doesn't work for me since Kara hasn't had a period yet, so WTF? Yet another ending that left me frustrated.

Diana Rowland's "City of Lazarus" looks at corruption in New Orleans with a different twist on the after effects of Hurricane Katrina. And not so fanciful either as it's still a fate that could overtake New Orleans! A corrupt cop who learns a better way to live only to find the answer, too late. I did keep expecting Kara Gillian to crop up, though, *grin*

Diana Gabaldon's "Virgins" is a prequel that tells the story of how Jamie joined up with Ian's mercenary group in France and one of their adventures there. Oh, boy. Jamie may still be a virgin, but Ian has lost a bit of his, um, innocence, lol.

Sherrilyn Kenyon's "Hell Hath No Fury" is a fearful ghost story of a Creek woman done wrong and what it will take to appease her. Nice blend of history, Indian beliefs, and greedy bigotry with a touch of the psychic to pull it together.

S. M. Stirling's "Pronouncing Doom" was fabulous! Another apocalyptic tale but one involving law and Wiccans. I want more. A small group of people who are trying to pull together and survive. To be better than the old world. A-l-most you could want a disaster to see if we could make things better as the Dun do in this story. Yes, it's hard work and too many died to make this come about, but to bring about a more peaceful, supportive, and responsible rule? Stirling did a lovely job of sharing Juniper's thoughts, how hard this was for her to make the choices she did, and the whys. I've enjoyed his Shadowspawn series, and I can see that I have definitely got to read more of his work.

Sam Sykes's "Name the Beast" has promise, but I found it too confusing. Sykes dropped me in and left me dangling. Much like Eadne. It turns out there were two different mother-and-daughter couples and both were, um, sort of fighting the other? And each other?? I didn't understand who Kalindris or Rokuda were. What their purpose was. I caught the conflict. The usual one of "invasion" of some sort, but I never did understand Kalindris' side of all this. What the purpose of her people was. This was my own bête noir of the anthology.

Pat Cadigan's "Caretakers" is a horror story of sisters far apart in age and the typical rivalry of siblings as each struggles with how they react with each other and their fears for their mother in an assisted living home. Their fears of how the staff are caring for their mother and the other retired people. It's a bit close to home with the description of a mother suffering from Alzheimer's and her gradual decay.

Caroline Spector's "Lies My Mother Told Me" is a well-written and interesting blend of X-Men, comic superheroes, and the paranormal in a short story that is part of George R.R. Martin's shared-universe series, Wild Cards. It's zombies and conspiracies as an unknown enemy is stealing Wild Card powers and Bubbles and Hoodoo Mama must thwart them with the background help of Adesina. My one quibble is why they want Bubbles to retire??

George R.R. Martin's "The Princess and the Queen" is a prequel to A Song of Fire and Ice series, one that I suspect is set in the distant past as he relates the story of royals flying dragons while half-brother and half-sister battle it out for the Iron Throne (Being a History of the Causes, Origins, Battles, and Betrayals of the Most Tragic Bloodletting Known as the Dance of the Dragons, or a battle within House Targaryen from 129 to 131 AC). It's very much in the theme of the story with its paranoid betrayals, battles, and death. And I suspect the last time dragons fly in this world. Until now.

The Cover
The cover looks like an old, smoky parchment brushed by fire on the edges with the title in a bright, gleaming gold raised above the surface. The editors' names are also in a raised font in black while a partial list of contributing authors is below the title.

The title is the theme of these stories, for they are all about Dangerous Women in one form or another.
★ ★ ★ ☆ ☆
sarah mark
I bought this book for the stories by Jim Butcher, Lev Grossman, and George R. R. Martin.
The Butcher and Grossman stories were both very much what I was hoping for -- more adventures in the worlds of Dresden and The Magicians. The George R. R. Martin story was fairly good, but the framing structure of the story as a history written by someone from the Citadel means that it's hard to get into the characters heads and really care about them.

This book convinced me I should start reading Brandon Sanderson and Carrie Vaughn. Sanderson's story takes one simple premise and uses it for a compelling exploration of a dark fantasy world. Vaugh's story about a World War II Russian fighter pilot is both thoughtful and gripping.

Caroline Spector's Wild Cards story is fairly good. It goes some unexpected and interesting places examining the world of super heroes.

As for the rest of the stories... some were just forgettable, and some were trash. I was disappointed at how many stories in this collection failed the Bechdel Test, and how many of them featured women who are not at all dangerous in their own right, but who were simply objects on whom men fixated their own self-destructive hang-ups. My respect for George R. R. Martin is lowered by the fact that this book included "Wrestling Jesus" by Joe R. Lansdale. "I Know How to Pick 'Em" by Lawrence Block is equally a waste of your time.
★ ☆ ☆ ☆ ☆
burneyfan
sorry, there are good stories and there are boring ones.
Its as if the book is a commercial for other books and writers.
I didn't like that at all.
as i said some of the stories are great, others less and some...

Good reading to you all :)
★ ★ ☆ ☆ ☆
jill paulson
Far more misses than hits in this genre-spanning short story collection that purports to be about 'dangerous women' but mostly delivers stale femme fatales from a largely male gaze. (Why did it not occur to George R.R. Martin and Gardner Dozois that they really needed to bring on a woman as another co-editor for this project?) The rare standout entry is Megan Abbott's haunting "My Heart is Either Broken," which reaches Gillian Flynn levels of cruelty and creepiness as a husband's suspicions of his wife grow over time. Read that -- and Brandon Sanderson's "Shadows for Silence in the Forests of Hell" if you haven't come across it somewhere else before -- but you can safely skip the rest of this collection without really missing anything.
★ ★ ☆ ☆ ☆
hakan
For those who expect a series of thrilling fantasy stories about female warriors and magic users… Don't buy this book! From authors like Martin and Dozois I would expect a selection of fantasy stories set in a middle aged (or older) environment, where magic is being used quite often. So what is this book about?

It is a mixture of stories where women sometimes do something special, though it's not always clear why it is special. E.g. there is nothing heroic in 'My heart is either broken / Megan Abott' – a story about a wife who needs to proof to her husband that she did not murder her daughter who she left behind for just a minute when she visited a café after having a love-affair with another man. There are stories about a female Russian fighter pilot in world war 2, a modern Wizard helping a vampire, wrestlers, the household of Henry II… Sometimes a little bit science fiction and just once in a while real Fantasy.

Since this book was absolutely not what I had expected I started fast reading and skipping stories after a while. The 2 stars are not because the stories are bad. But because this book is advertised as Fantasy, which it is not.
★ ★ ★ ★ ★
leland rowley
Hell hath no fury...that's certainly one of the lessons in this anthology of stories all with a dangerous woman at the center. I love these types of groupings as it introduces me to new authors as well as allowing me to enjoy a new tiny tale from those I already know and love. The authors in this anthology are all very impressive, many multiple award winners. The stories themselves are well thought out and pull you into each unique world so completely that it is amazing to think how such a full story is rendered in such a short time. The genres are mixed and the variety keeps it extra engaging. This is a long book but one that still goes by too quickly as I enjoyed every word.
★ ★ ★ ★ ☆
devika
Like any anthology, the stories range from "meh" to fantastic. Which are which? That's not for me to say. My "best to worst" list wouldn't compare to other readers, and I'm certainly not egotistical enough to think my opinion should really matter. I'll simply say there are some jewels here, and encourage you to explore.
★ ★ ★ ★ ☆
ana ferreira
**I only read Virgins by Diana Gabaldon**

Virgins takes place after Jamie's lashings when he's somewhat healed. It features the adventures of Jamie and Ian. They're hired to deliver a beautiful, Jewish woman and her dowry safely to her betrothed.

It was humorous seeing a young and horny Jamie and Ian. Even though we know Jamie is a moral man he certainly did struggle. And Jamie keeping Ian in line by threatening to tell Jenny, who he's not married to yet, was so cute.

The ending may look familiar. It's the same as the one in the graphic novel - The Exile. I enjoyed it.
★ ★ ★ ★ ★
heather leroy
This will be a short review, but the short of it comes down to this, this is one of the best anthologies I've read.

The author line up is packed to the gills with all star talent between Jim Butcher, Joe Abercrombie, George r.r. Martin, Brandon Sanderson, and many more.

Of course besides having amazing authors writing in the series they are famous for each of these stories are on the longer side, acting more like novellas than short stories.

All in all this anthology did exactly what it was meant to do, it had tons of huge name authors, who's stories I loved, that got me to buy and read the anthology, and it got me interested in authors I hadn't read before such as Diana Rowland and Sam Sykes, who I now plan to pick up their previous books. I know this review is short but I highly recommend this anthology if you enjoy fantasy.
[...]
★ ★ ★ ★ ☆
mark power freeman
I don't like reading short stories. I feel like they don't have enough time for proper character development and, more often than not, they feel awkwardly truncated. Short story collections are difficult for me to sit down and read for a long time because my brain keeps being confused when I move on to the next story. But that's the reality of short story collections, huh?

Anyway, this collection is better than those I have read before. I sincerely enjoyed each and every story in the book, though of course I liked some more than others. There were several that I wished were full-length novels (Carrie Vaughn's "Raisa Stepanova," for example). I had a few friends who were misled by the title, thinking it referred solely to women that are out to wreak havoc and destroy lives. That is certainly not what this collection is about. While some of the female protagonists may not be shining stars of virtue, for the most part they all represent strong woman who take control of their destinies. It is, truthfully, a book of feminist dreams (and I mean that in the best way possible).

A friend did express concern that the book would use George R.R. Martin's name as a way to sell a collection of mediocre stories. However, I found that is not the case. I came to the collection without bias, as I have not read anything by any of the authors (no, I do not read the Song of Ice and Fire series), yet I found each story to be well-written and original. I just hope that not too many people flip to the end of the book to read Martin's story and then decide not to read the others. It would be a damn shame, since I was not impressed with his work.

Is the book worth $32.50? Personally, I would not think of paying full price for it. However, as stated before, I am not typically a fan of short stories. I think it is a worthy addition to the book collections of those who do enjoy short stories, or for those who are fans of one or more of the contributing authors.

More reviews at mybooklust.wordpress.com
★ ★ ★ ★ ★
judy sabin
Loved this collection. Whereas I preferred some stories over others, not one of them disappointed. You will find strong women, lethal women of all kinds within these pages.

I think the story that scared me the most was Neighbors by Megan Lindholm. As I grow older, though I'm no where near as old as the woman in this story, I worry about my future, and this story made me think too much about my own aging body, childless marriage, and mortality.

I don't know if I had a favorite, but Second Arabesque, Very Slowly by Nancy Kress is higher on my list than most. As a writer of post-apocalyptic fiction this one drew me in quickly. Seeing this new version of the world stuck with me. I like the pack mentality of the characters.
★ ★ ★ ★ ☆
tfmsfo
Dangerous Women is a collection of short stories, novellas, and novelettes of "genre fiction." This includes science fiction, fantasy, mystery, historical fiction, horror, and paranormal romance. This is a massive book: almost 800 pages. The common feature of each story is a dangerous woman.

Overall the stories were good. There are a few real gems in here. And a previously unpublished Games of Thrones novella. Among other things, you will find a school for wizards (not Hogwarts), a violent post-apocalyptic city, a strip club, 18th century France, and a pair of modern sisters trying to figure out what is happening to their mother at a nursing home. Great stuff really
★ ★ ☆ ☆ ☆
andreanna nafie wynkoop
First off, the title of this book is something of a misnomer. Very few of the stories featured women as the star and of those even fewer had the so called "Dangerous Women". I had high expectations due to the number of amazing authors collected herein and had my hopes dashed hard. If you are a fan of Joe Abercrombie (I am), Jim Butcher (likewise), or Brandon Sanderson (who isn't?), the worth of the rest is almost mitigated by their stories, almost. All three of these guys wrote amazing stories that are a breath of fresh air after so many mediocre offerings. After Red Country I wanted to know more about Shy and Abercrombie was really true to form in a perfectly short and bloody story. After all the happenings in Dresden's world I was glad to have a story about his scrappy little apprentice Molly and I just love how Butcher can spin a story that is light and entertaining. As for Brandon Sanderson... That man can tell a story no matter what and Shadows for Silence was just amazing.

Some of the stories could be great on their own or in a different collection such as "Lies my mother told me", It might have worked in a volume of other wild cards stories to give it some chronological context but here is just doesn't work even though I did like the story. The story Caretakers tried to be a serious story about deep issues but you should never refer to a persons "CPR skillz", especially when it is a 52 year old woman referring to her 38 year old sisters said skills. These are adults and yes, you may think you are trendy and hip but it ruins the story I wanted to take seriously.

That isn't to say I didn't like a fair number of the stories, I loved some like; Wrestling Jesus and Neighbors but both of these stories did not fit in this collection. Wrestling Jesus didn't even have a woman as anything but a background focal point to his old man's angst and likewise Neighbors was about the ravages of age and the sad bits of loss that go along with it. I found myself really caring about Sarah and what happened to her but she was not dangerous at all.

This is a book best borrowed from the library and picked up at a bargain table to see if it is a worthwhile read for you. For me it could have been shrunk down to half its size while keeping the best of the lot making it a solid must own but as is it barely rates a 2.5 stars for me.
★ ★ ★ ★ ★
reno nevada
This is a 784 page collection of short stories and novellas about, as the title suggests, dangerous women. There are stories by Jim Butcher, Diana Gabaldon, Lev Grossman, Sherrilyn Kenyon, Carrie Vaughn, Caroline Spector, Lawrence Block and others. Some are set among historical figures, some are sci-fi, and some are paranormal. I didn't like all the stories but was very impressed with the intelligent quality of the writing.

My favorite story was "Lies My Mother Told Me" which is basically paranormal. Not a pleasant story but so well written that you can overlook the parts that make you want to leave the room.
★ ★ ☆ ☆ ☆
james bingham
I was so excited when this book was announced. I love short stories and what a great theme. Unfortunately, That just made the lackluster content all the more disappointing. The selection of stories is very underwhelming. Not only were many of them just not engaging, but they didn't always stick with the theme of 'dangerous' women.

The few standouts in this collection are Megan Lindholm's "Neighbors", Brandon Sanderson's "Shadows for Silence in the Forests of Hell" and Caroline Specter's "Lies My Mother Told Me."

Finally, I couldn't help but note that while all the authors received a half page for their bio in front of their contribution, George R.R. Martin got a full two pages to list all of his accolades. Frankly, when you're listed as the first editor of a book and you get four times as much space as everyone else... it's just plain tacky.
★ ★ ★ ★ ☆
mark avraam
Ever since I first read "The Hobbit" when I was 12, I loved dragons but was always disappointed at varying degrees by the authors that featured them in their stories. Fantasy's greatest series "A Song of Ice and Fire", (known to most as "Game of Thrones" has by far the best dragon mythology, but even Daenerys's three young dragons and the brief mentions of dragons in Westoros history left me wanting more.

Finally, George RR Martin has released "The Princess and the Queen", an 82-page novella featured in the hardcover anthology "Dangerous Women". Set a couple of centuries before the events of "A Game of Thrones", this story is simply the history of a civil war within the Targaryen family, and it tells what happened to all the dragons. It also tells you all about them and how beautiful, terrifying, dangerous, and destructive they could be. If you like non-stop medieval carnage, you love this!
★ ★ ★ ★ ☆
andrew flack
Do not let the size of this book daunt you. I will say that it is a huge book but it is filled with stories that are all female-centric and the fiction ranges across all genres. Of particular interest to me was Virgins by Diana Gabaldon and the Princess and the Queen by George R.R. Martin but you will find stories that run the gambit of all emotions. Other stories that made my favorites out of this book was Lies My Mother Told Me by Caroline Spector, I Know How to Pick 'Em by Lawrence Block and Pat Cardigan's Caretakers.

However, there were no stories in this book that I disliked, a rare feat for such a sizable anthology. This is not the type of book that you slip into your bag to read while on the go but it is the kind of book that you make yourself a nice cup of tea and settle down to get lost in the words.
★ ★ ★ ★ ★
araceli
I bought this book for Diana Gabaldon's story "Virgins" as I am a huge fan of the Outlander book series. However, because I am such a huge fan, I didn't want to read the story first because then it would over too soon and I'd have no new Outlander stories to read until book #8 comes out in June. As a result, I started at page 1 of this anthology and have been making my way through the stories in order. I really love this book! I would even love it if Diana Gabaldon didn't have a story in it. Each story is interesting in its own way and each story is very different from the others. Not only has it been fun to jump into various different worlds and meet new characters, but I have now been exposed to many authors I wasn't previously aware of so that going forward when I'm searching for something to read I can refer back to this book and check out their other work. I'm only about halfway through the book at this point and can't wait until I reach Diana's story, but I have every expectation that the rest of the stories will continue to be just as enjoyable.
★ ★ ☆ ☆ ☆
errin
I was torn between one star and two. The stories in this book are generally pretty poor (there were two of them I didn't even finish). The reason I settled on two stars was because of one story. And only one.
★ ★ ★ ★ ☆
heather z
Really great story about the events in ADWD several hundred years prior to the events in ASOIAF. Story is written from the viewpoint of an old maester recording the events for posterity. This could seem dry and boring but is actually very exciting with descriptions of great battles with dragons and their riders...
There are many small hints and clues which the perceptive reader can use as a basis to theorize about the future events in the remaining ASOIAF novels.
★ ★ ★ ☆ ☆
laurajean
Loved Lawrence Block's story. But then again, I like all of his books.

Loved George R. R. Martin's story. But then again, I like all of his books. Even before the HBO series and the mass popularity I slogged my way through Game of Thrones.

Loved the story about the Empress of the HRE that was the mother of Frederick. I don't remember the name of the author but the way she told the story made me think of Philippa Gregory's wonderful books about English royalty. I will definitely be looking up more books by her (if I remember her name).

Didn't really love Lev Grossman's story, but then I don't love his The Magicians series. I like them, but I find the writing to be so stereotypical in the manner of Rowling, Martin etc. - but far inferior. His story was okay but not as strong as the others that I mentioned.

Overall though, this anthology is well-worth picking up.
★ ★ ★ ☆ ☆
daniela de santis
Very uneven collection. Although there were a few excellent tales (e.g., those from Jim Butcher, Joe Abercrombie, Raisa Stepanova, and others), there were too many in which women were little more than backdrops and the tales were really all about men. A collection entitled "Dangerous Women" should have had women as the main characters. I love works by George R.R. Martin and expected more from him in picking the stories for this collection.
★ ★ ★ ★ ☆
keira
Fiction anthologies tend to be a little uneven, with some standout stories and a fair amount of filler. Not Dangerous Women. Every piece in the collection is written by a heavy hitter with multiple strong-selling novels under his or her belt. If you've had your fill of damsels in distress, I encourage you to give Dangerous Women a try.
Read my full review at [...]
Matt Hlinak
Author of
DoG
★ ★ ★ ★ ★
martha fisher
Received this as a Christmas present yesterday and I'm already half-way through it. This is an AWESOME anthology, especially if you're in to short stories. I love how powerful the women are in all the stories I've made it through so far. I'd definitely recommend! I originally wanted it because I love the Song of Fire and Ice series, but the anthology is about so much more than that. Martin's final bit is just an additional reason to get this while you can!
★ ★ ★ ★ ★
dewa
Ok, full disclosure: I'm a sci-fi nut. I have been reading sci-fi since the 1970s, and of course a lot of these stories have their roots in the 50-70 genre I grew up on.
That being said, the not-exactly-but-almost feminism of some of these stories is interesting at a level that goes well beyond the average militaristic horror-story bug hunt type of story that makes such mediocre movies. While sometimes a little slow, each of these stories has a flavor and a feel that makes it unique. There are plenty of page-turners here too, don't worry. Never so long as to be dragging, and sometimes too short (why does it have to end here?), the stories in this book kept me awake, entertained, and enlightened.
★ ★ ★ ★ ★
jason saldanha
I have been enjoying short stories of late. Particularly love the insightful, crisp and humorous nature of some of these works of art. Many of the stories in "Dangerous Women" have elements of those. And so are the stories in "The Usurper and Other Stories" . They show narrative and dialogue at their best mixes. Good read.
★ ★ ★ ★ ★
firda yanda
I began with Jim Butcher's "Bombshells" because I'm a huge fan of The Dresden Files series. It was exceptionally good, just what I hoped and expected it would be.
The Dresden Files books are written from the protagonist Harry Dresden's POV so it's only in these occasional short stories or novellas that an opportunity exists to see the 'Dresdenverse' from the viewpoint of the other major characters. Just as one's spouse and parents and kids, coworkers, et cetera are people whom you deeply and honestly know but nevertheless have parts of their lives which you don't see, that's what Jim Butcher takes the opportunity to write about in short stories.
"Bombshells" is from his ex-apprentice's POV. It's a plus to know the series already but I truly don't think that a first-timer to Harry Dresden's Chicago would feel at all lost in the story. I hope that many, many readers who haven't happened to read Jim Butcher previously will go forward to read all the books of this wry, quick-paced and quick-witted, action-packed series which always has such incredibly well-developed characters. None of them in the novels, not even minor characters, ever are cardboard-y toss-aways.
And yes, this anthology is also my opportunity to sample some stories from several other authors whom I've meant to try. While other readers will be finding Jim Butcher here for the first time and delighting in "Bombshells," I'll be tasting some other authors in it which are new to me plus some others whom I've not read for awhile.
★ ★ ★ ★ ☆
earline cowan
Received this book in a Tor books sweepstakes. Very good book with some great authors and stories. Enjoyed the stories by Joe Abercrombie and Sam sykes stories. Exellent stories by Brandon Sanderson and George RR Martin! Worth it to treat yourself and read this book!
★ ★ ★ ★ ★
samadhi samararatne
I bought this book on a whim, looking for something different. I have not regretted this decision, these authors are amazing. This book contains several dozen authors and their tales. They cover every genre you can imagine: horror, fantasy, si fi, drama. I have discovered several excellent authors that I would not have been exposed to, and will soon be ordering their books. Well worth the couple of buck it costs for the title. Highly recommended.
★ ★ ★ ★ ☆
tiffany smith
True, there were a few other good short stories too (though in some cases, I wasn't so sure that the women were truly dangerous). I bought this book to get my fix from some of my favorite authors - Brandon Sanderson, Jim Butcher and George R.R. Martin, and I wasn't disappointed, these were excellent. Other stories ranged from surprisingly good to tedious.
★ ★ ★ ☆ ☆
amanda nurre
I'll just review the George R. R. Martin short story. It was pretty good-nice backstory, especially with more information about how dragons might be used in combat for those looking for tips on what to expect in the next couple ASOIAF books.

two main problems i saw, both related to the story being too short:

1. martin has always had a problem with too many characters, but when a character gets introduced with perhaps a sentence, then has a dramatic story-changing impact on events, then dies, and that happens 10-20 times over the course of a 75 page short story...that's too much. we need more backstory for these characters if we're supposed to care whether they live or die.

2. the short story cuts off before the civil war is entirely over. we need to know the end!

on the plus side, it does a good job of showing how a civil war radicalized both sides. something similar happened in the English Civil Wars, which I read the Blair Worden book on right before this, and is an interesting comparison for a relatively neutral description of 2 sides in a civil war.
★ ★ ★ ★ ☆
tracy
I was given the paperback edition of this book, but it was only contains seven stories - it turned out to be the first of three paperbacks
Dangerous Women 1
that add up to the 21-story hardback. It included the George R.R. Martin novella, but doesn't have the 'Wild Cards' story by Caroline Spector that I was particularly looking for.
Still some strong stories - and not all from a woman's perspective; some are a man's perspective on a dangerous woman.
★ ★ ★ ☆ ☆
beth
Some of the stories included were excellent (Sly comes to mind) but they don't all focus on women - many of them seem to be written from the perspective of a male protagonist. The stories were eclectic and did not hang together under the "Dangerous Women" umbrella very well - mostly a loose coupling.
★ ★ ★ ★ ☆
benjamin carroll
A must read for those enjoying fantasy and great talents. A good variety - not necessarily all favourites but for a volume of short stories and wanting to know other authors works, this is a good choice.
★ ☆ ☆ ☆ ☆
tamar agatha kapanadze
I am so glad I got the audible book from the library. I wanted Jim Butcher fix and I live Molly Carpenter. Unfortunately, I couldn't get through the first ten minutes with Emily Rankin's teen angst version of Molly. Who is in her early to mid twenties by now and had to kill her mentor and first love, not reciprocated. So where was the hurt? Where was the pain? Where was the gut wrenching, soul sucking sorrow we saw in ghost stories and cold days? I'll I heard was a teenage girl whining about school or boys not anything close to the pain Molly felt. Maybe she should have read the previous novels.
★ ★ ★ ★ ☆
donny joseph
Having only read The Princess and the Queen short story from GRRM, I'm quite happy with my purchase. I picked it up elsewhere because the store didn't have it available at midnight on the east coast. Having finished that story today, I strongly recommend this book to certain readers - nonstop action, Westerosi history is amazing, and I'm so curious how this will relate to the primary ASOIAF books. The only negative is rather than being composed of multiple chapters from various POV characters, this is written from the perspective of one maester who compiled information and accounts from other sources. Other than the bias of Maesters who come from the Citadel, there is less of an expected twist around every corner that ASOIAF readers expect. It's also a fair amount more boring in style, which seems to have been a very purposeful decision. I'd recommend this book for the GRRM short story only for those who have read all five of the ASOIAF (Game of Thrones) books AND who have already read the Dunk & Egg short stories from their respective anthologies as this is the least accessible story to date and could cause a new reader to quit early. If you've already done your homework, you'll likely love this.
★ ★ ☆ ☆ ☆
kateandthegirlz
Not sure why GRRM put his name on the cover when he is just one among MANY authors contributing. I was expecting more stories tied to the game of thrones world. Totally misleading.

Plus some of the stories aren't even fantasy genre.
★ ☆ ☆ ☆ ☆
natalee
Not a story but more a description of the dragons and the kings and queens before game of thrones books. The other stories in the book would start off good but stopped short with a ending. They were more excerpts or sample of a book
★ ★ ☆ ☆ ☆
silver
For me anthologies are very hit or miss, mostly miss.
Dangerous Women was actually one of the least enjoyable ones I've read There was some good and great but mostly boring, bad and vulgar.

Starting with the Outstanding
Brandon Sanderson's "Shadows For Silence in the Forests of Hell" Was great and was an untapped world in his Cosmere universe...was that Hoid sneaking out?
"Raisa Stepanova" by Carrie Vaughn was a huge surprise and a great story.
"Bombshells" by Jim Butcher - A Harry Dresden story was really good but very spoilery if you're way behind.
"The Girl in the Mirror" by Lev Grossman - A Magicians story has made me want to read Lev Grossman's Magicians books it was a fun read.
These stories are very much worth a read.

A lot of people were Looking forward to the Joe Abercrombie Story Some Desperado which is actually up for some award but I thought is was ok but his overuse of "bad" words hurts the flow for me it doesn't feel natural.
Another Popular World is represented here in the Wild Cards universe with Caroline Spector's Lies my mother told me. Seriously This woman's "mouth" makes Joe Abercrombie look like a Disney Princess. The story is ok but so damn vulgar be warned.
And Of Course there is the George R.R. Martin Game of Thrones Story The Princess and the Queen. It's an ok story but feels very much Like a 3 hour history lesson and you can tend to blur over with the names and places.

There were some avg or just forgettable stories and several boring but there were some very bad as well.
Lawrence Block's I know how to pick'em was a pornish, incestuous crap pile that really had very little to do with the theme and was from the point of view of some random dude that I just wanted to punch in the mouth...I can't tell if the dangerous women was the one he took to bed or his mom who he revealed the story of his sexual encounters with... just garbage.
Diana Gabaldon's Virgins an outlander crap fest. I just don't understand what makes her books sells I'm assuming no men are buying these or very few. This Story started with two more poncy homo-erotic highlanders cuddling by the fire and....you know what I just couldn't finish this crap pile to be honest so I have no idea what happens after touchy feely Scotsman...my wife is from Scotland trust me the men in her family don't act like this. Gabaldon is worse at writing men than Alfred Bester was at writing women 50 years ago.
There are others but thinking about this book after finishing it is depressing me. I suggest getting a library copy and reading the few good ones and move on to something good.
★ ★ ☆ ☆ ☆
kathy iglar
I read this for one reason - I needed more literature from George RR Martin's Fire & Ice saga. And the book failed in that regard.

If you really want to know what happens in this Fire & Ice story, save yourself some time and read the wiki summary. This story isn't really written in GRRM's voice; it's written as a tale told by Archmaester Gyldayn.
★ ☆ ☆ ☆ ☆
abby doodlepants
I hate spending the money on these since I purchase them for one author.
I understand the reasoning behind the marketing of several authors, but I feel like my one story is being held hostage for the price of an entire book.
I guess by buying this I am perpetuating the problem.
Oh well.
This time my story wasn't that good either, but I love my author for the past, present and future things she writes.
That is why I will not mention her by name.
Get this at the library or something if you are like me and just interested in one author.
★ ☆ ☆ ☆ ☆
suzan poisner
George R.R. Martin and his issues with women... We all know that. Most very ugly men do have issues with women. They get rejected. We all know that. We also know Martins imaginary med-evil like world, where he places women below men. Women in his world have to be plotting against a male dominated universe to get anything. Martin's women have to be evil or abused. This is is a redundant view of a misogynist gone haywire and the writers that write with him and try to profit from it. And it is not very well written. Boring alert!
★ ☆ ☆ ☆ ☆
david etters
I purchased this book because my favorite author, Diana Gabaldon of the famed, fantastic Outlander series, contributed a story to the collection. Her story is the only good read in this book, and I am surprised that she allowed her most excellent writing to be associated with this collection of pointless, crude, and some down right filthy stories. Language is R rated and mostly unnecessary to the tales described. I would not recommend this book to anyone and regret having spent good money on purchasing it. Maybe I am a "prude" but I expected better, a lot better. The book is a huge disappointment. I could not wade through the entire contents of gore and abuse, so stopped after the first 8 tales and skimmed thru the rest, finding no redeeming features further on. Perhaps Diana Gabaldon did not know what filth was going to be included with her very excellent story.
★ ☆ ☆ ☆ ☆
melissa erb burgess
I really hate these compilation books. All you really need is the story from one author to bridge two books, but you have to get all these other stories that you aren't interested in and are a waist of money. I wish publisher would get a clue and let us purchase the story we want and to hell with the rest.
★ ☆ ☆ ☆ ☆
brian hart
If you absolutely need to read everything that George R.R. Martin has ever put to paper...Then so be it. Read it in the library, or in the bookstore, or borrow it from a friend. Whatever it takes.

Do not spend money on this. It's an extremely poor piece of writing, presented in the context of a historical tome...but which actually reads as even less interesting than that. By which I mean, if it was an actual historical article, it would have read better. As it happens the quality of this 'Arch-Maester' wouldn't even have been enough by Wikipedia standards.

The whole story is monstrously lazy. And amazingly, it doesn't even offer a solid payoff. It just trails off in mid-ramble, leaving half the issues unresolved. And this isn't some great feat of wordsmithing. Every paragraph reads like what GRRM might have dashed off on a cocktail napkin.

As for the rest of the authors...well. It is what it is. But if you don't recognize any other name and are just here cause of GRRM. Then realize this is basically just a literary example of 'keep gettin dem checks'.
★ ☆ ☆ ☆ ☆
helga
First off, I have so far only read "The Princess and the Queen" by George R.R. Martin. I have been a huge A Song of Ice and Fire fan for over ten years now and was really anticipating this new addition. To be blunt, it was a huge disappointment. First, it was much shorter than the Dunk and Egg stories. I wish I had just gone to a Barnes and Noble and read it there. Seriously, you can read it in under two hours. Or one hour if you're a quick reader. Second, it was more of a summary of events than an actual story. It seems like Martin just grabbed some notes and added a little dialogue to them. I've read Wikipedia articles that are more interesting. In fact, you could just wait for all of the information in the "story" to be put on Wikipedia and read it there.

So, if you're interested in this solely for Martin's piece, then save your money and don't buy it. But if you're interested in reading several of the other stories, then I would suggest reading the other reviews for this anthology.
★ ☆ ☆ ☆ ☆
joell smith borne
The title says it all. I hate anthologies. I really, really hate them. I hate having to buy a whole book when I'm only interested in a small part. I hate it when I give it a chance, and I confirm that the quality of the rest of the stories is really sub par.
Please RateDangerous Women