Fevre Dream: A Novel
ByGeorge R. R. Martin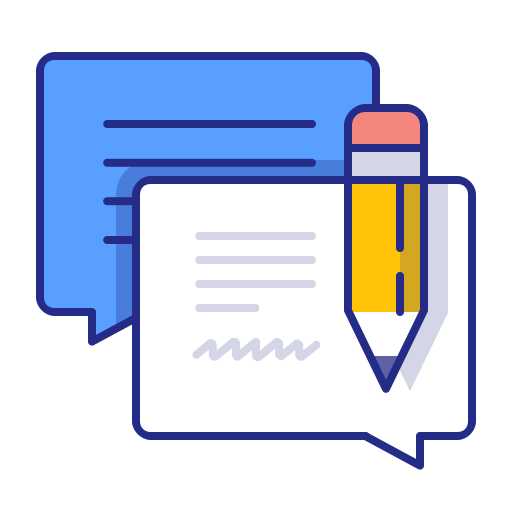 Total feedbacks:149
★

★

★

★

★

★

★

★

★

☆

★

★

★

☆

☆

★

★

☆

☆

☆

★

☆

☆

☆

☆

Looking forFevre Dream: A Novel in
PDF
? Check out Scribid.com

Audiobook
Check out Audiobooks.com
★ ★ ☆ ☆ ☆
joanna fedewa
The book kind of started off okay, but then veered off into blandness towards the end. The end was fairly cliche and didn't really contribute any new ideas. Overall I would recommend skipping this oen.
★ ☆ ☆ ☆ ☆
jean paul hernandez
I love scifi and fantasy books, and I'm a big fan of games of thrones, so I thought I'd give another George rr Martin book a go. This just felt kind of cheesy and overwrought. I'll give the man credit tho, he sure knows how to describe a meal.
★ ☆ ☆ ☆ ☆
chris noessel
I read Martin's Throne series and was absolutely enthralled. This book, however, was a huge disappointment. Boring from page one. I hate to give up on books, but I don't think I read beyond page 50. Sorry, George.
★ ★ ★ ★ ★
mothface
Wow.

This may possibly be the best novel that George RR Martin has ever written. I know what you're thinking... "WHAT? BETTER THAN A SONG OF ICE AND FIRE?! IMPOSSIBLE!"

Hear me out. For one thing, this is a self-contained novel. It's neater than ASoIaF, which isn't even finished, and may never be. But what really knocks this one out of the park is Ron Donachie's incredible narration. I would highly recommend listening to the audiobook version of this - Donachie breathes life into the story like very few narrators are able to. He makes it better than watching a movie. He does the PERFECT voices for each character, and his narration turns Martin's prose into poetry. He turns this novel into music. He PUTS you there on the 1850s Mississippi River. It is so enjoyable to listen to that I'm tempted to listen to it a third time, immediately after my second listen.

Voiced by Donachie, the characters of Abner Marsh, Joshua York, Damon Julian, and Sour Billy Tipton are some of the most memorable and compelling characters I've ever encountered. They seem more real than any real person I know. And in typical GRRM fashion, as much as you love and root for the protagonists, while despising the antagonists, later in the story you learn that things are not so black and white as they initially appeared. As in the real world, ethical quandaries abound, and you end up questioning not only which characters are "right" or "wrong", but your own morals as well. Martin forces you to ask powerful questions about the nature of our society, and this novel could be analysed just as deeply in a collegiate philosophy course as it could be in one on poetry or fiction.

I wish more people knew about this incredible novel, so I could discuss it with them. More than that, I wish Donachie had narrated more of Martin's novels - I would LOVE to hear him narrate A Song of Ice and Fire, rather than scraggly old Roy Dotrice, who sounds like a White Walker's grandfather.

Beautiful, grotesque, exhilarating, thought-provoking, genre-bending, and endlessly entertaining, Fevre Dream is a true masterpiece.
★ ★ ☆ ☆ ☆
dana galder
I guess graphic novel is another name for comic book. Having never heard the term before I made this purchase based on the author and his Song of Ice and Fire series. While I anticipated reading a George R.R. Martin novel about vampires, I purchased a comic book. Remember graphic novel is not a novel.
★ ★ ★ ★ ★
sirali
After finishing George RR (the brains behind Westeros) Martin's first (and hopefully not his last) vampire novel, Fevre Dream, his status as 'number one' on my favourite authors list has been confirmed.

What I relish about reading Martin's fiction is how he so completely transports readers to another world. Through ultra-developed characters, rich worlds and riveting stories, Martin has the power to transfix, and put you right in the midst of the setting – and Fevre Dream is no exception.

Fevre Dream is set in a world I knew little about – the Mississippi River system in the mid to late 19th century. It's a cruel yet compelling world of dark and duplicitous river towns gloomily lit with gas lanterns and suffering from the various injustices born of a dependence on slavery and an emerging cutthroat capitalism. Steamboats are an intrinsic part of the culture. The back and side-wheelers cart goods and people up and down various rivers from town to town. Before this book, I knew nothing of the steamboat trade that was so important in the1800s in a continent far, far away. I knew nothing of the various hazards that destroyed boats in the hundreds, and nor did I care. But, within this setting, I found myself fully immersed and invested in the adventures and politics of steamboatin back in the old days. Such a backdrop provided delightfully gothic atmospherics, perfect for a vampire story.

Abner Marsh is our lead character. He's a grouchy old steamboat captain who's rather ugly and grossly overweight and isn't the world's most learned man. He's hardly a likely hero, but Abner's quirky ways, his distrust of "bible thumpers", his propensity to think things through with slow thoroughness, his sympathy for slaves (he bought a slave, and then promptly gave him his freedom), and his thoughtful morality, all make him increasingly likable, despite his single-minded obsession to run the biggest and best steamboat on the river. An obsession that impoverishes him and very nearly brings his own death, several times.

The vampires in the story are cast in a typically sophisticated light. They are beautiful, intelligent and deadly, and as such, Martin will satisfy vampire fans' appreciation of such popular hallmarks of the trope. However, he brings to the mythology his own twist on vampire legend, which provides an intriguing divergence from the norm while adding complexity and freshness to the well-worn vampire story. In short, adherents to traditional vampire tales as well as those looking for new twists, will enjoy this aspect of the tale. Needless to say, when grouchy old Abner meets our handsome vampire and sophisticate, Joshua York, a very interesting relationship ensues, one which challenges and changes both men – and when characters develop and evolve by the novel's end, you know you're reading a damn good story.

I highly recommend Fevre Dream to any readers of vampire, gothic and horror fiction. You won't be disappointed.
★ ☆ ☆ ☆ ☆
shannon white
I never thought I would write a poor review for anything Mr Martin wrote, but this book made a darastic leap from painfully boring to disgusting in about one page halfway through. Having read the Game of Thrones series, I am familiar with Martin's vivid and graphic violent scenes; however, he had some decent buildup and even reason for them. This book was just a bad read. I chose not to finish it.
★ ☆ ☆ ☆ ☆
kiminator5
When I started the novel I did not realize it was a vampire story and not a very good one at that. So unless you are a vampire story Aficionado I would skip this particular Martin novel. However I really love his Game of Thrones and cannot wait for Winter is Coming though I will be glad when our winter is finally done.
★ ★ ★ ★ ★
alexandru
Set in the 1850's Joshua York is soul survivor of his family. Born of a race of men who 'suffer' the blood thirst, York has discovered an elixir that cures, the monthly thirst for fresh blood. Seeking to find the rest of his kind, Joshua sets off on a journey along the Mississippi River that starts with the meeting between him and Abner Marsh.
Abner Marsh is a steamboatman. He loves the river and has spent his entire life on it. After losing most of his fleet and stacking a huge debt, Marsh believes his dream may never come true. That is until he meets Joshua York.
The duo strike a deal to build one of the largest steamboats the Mississippi has ever seen at that time. A huge boat with room for cargo, passengers and speed; decked out in an array of silver, blue, and mirrors. The Fevre Dream is born and the horrific adventure begins.
Soon after setting sail on the maiden voyage, Marsh realizes that his partner and co-captain is a bit different. The strange hours, the solitary trips to land, and his aversion to daylight propel Marsh to break his no-questions stance with York. After an act of prowling through York's cabin, a gentleman's confrontation ensues. York unveils his truth the Marsh. Marsh, in turn, accepts his culpability and the duo's bond is stronger. When Damon Julian and his lapdog Sour Billy Tipton enter the scene, everything changes. York realizes he's not the true BloodMaster and is forced to surrender to Damon.
Abner Marsh is Ride or Die. Even after losing his dream boat, and nearly his life, Marsh is still loyal to York. His determination and chase to save his friend and boat, give the crusty uncouth man a heart of a lion. He's willing and ready to face off with the vilest creature he's ever seen, all in the name of loyalty.
While I generally don't review the audiobooks, I listen to on a daily basis, I found this one quite interesting. The narration and language fit the era. The secondary characters were also strong and memorable. This was my first from George R. R. Martin, but it won't be the last. Five stars!
★ ★ ★ ★ ★
marcela tavares
Vampire they have been roaming he planet since before the dawn of man, they are the top of the food chain . They have hunted men and animals ever having to build a civilization. They they learned from humans their primary source of food. Rumor has it they had a city undeground where thy never had to to look Te sun,

Coming from the pen Gsorge RR Martin most famous for his Game of Thrones series comes of vampire story that takes place on the rivers of Louisianna during the year 1857. His take in vampires is rather unique and a lot more realistic . Vampires are a different species that is related to mankind. They are anatomically different. Sometimes they live forever. Women give birth to children but die in the process. They are sensitive to the sun but they cannot turn other people into vampires. Garlic does not phase them . According to legend they had an underground city that the pale king would lead them back to.

Captain Abner Marsh lost most of his steamboats to a bad winter. His business is about to collapse. But the portly captain with a warted face is save by a bizzAre proposition by an enigmatic Joshua York. Joshua is suave and debonnaire. Together they build the Fever Dream. His salvation for vampires. Soon Joshuas strange behavior arouses suspicion and rumor. It trouble Captain Marsh and challenges their relationship . Eventually Captain MRsh hears the whole truth.

Joshua York is challenged by an ancient vampire with different plans. For a while DMon Julian and his wicked crew hold sway. The story concludes in 1870 when most everyone is dead. Joshua,and Captain Marsh must confront Damon Julian and his wicked crew.
★ ★ ★ ★ ★
alaa elshal
An excellent blend of historical and horror fiction. Unique take on the vampire legends, and enough twists and turns to keep the reader guessing. The narrative is driven by two equally compelling characters, the big, ugly steamboat captain Abner Marsh and the evil, vile, cunning Sour Billy Tipton. Obviously one character represents good and one evil. After a dark, horrific scene early in the book, the plot unfolds at a near-perfect pace.
Fevre Dream is a story of good and evil, taking place in the time of steamboats on the river and slavery. It's thrilling, scary, tense, and absolutely worth the read on every page.
★ ★ ★ ★ ☆
stefan yates
I picked this book up because I wanted to sample Martin's writing without getting into the LONG A Song of Ice and Fire series and I was basically pleased. There were some things I loved, the main character Abner for example. You just don't come across many middle aged, fat, harry, warty, UGLY protagonists that often and I appreciated it. Plus, I just plain liked him.

There were also things I hated, the frequent use of the "N-word" being one of them. Now, I understand this is set largely in 1857, on the Mississippi River. Slavery was a reality and no, people of the time wouldn't have used polite language. I get it. But it's still nails-on-a-chalkboard for me to read and pulled me out of the narrative every-time, especially when the word was used in the narration in addition to dialogue I could blame on a character. Maybe it just wasn't needed quite so OFTEN.

The story itself was fairly straightforward, but took enough turns to keep things interesting. I did think it was bogged down with steamboat information, but I never quite reached boredom. There were also some interesting moral questions explored by the main characters, though this was only a small part of the book. It had a great ending though.

Al in all, I enjoyed the book well enough to trust the author with a longer series. I'll happily read more of Martin's work.
★ ★ ★ ☆ ☆
jessica penner
George R. R. Martin, Fevre Dream (Poseidon, 1982)
[originally posted 2Nov2001]

It would be unfair to say that after reading A Song of Ice and Fire's first three novels, Fevre Dream was a disappointment; it's unfair to expect any novelist, with the arguable exception of Clive Barker, to live up to ASoIaF's standards all the time. And to be fair, Fevre Dream is original from beginning to end and quite well-written.

Abner Marsh is that most useless of things, a riverboatman who has had a string of disasters happen to his riverboats. As the novel opens, he is on the verge of bankruptcy, with only one small ship left to his name. Enter Joshua York, a mysterious foreigner who approaches Marsh with a dream to build the largest, fastest steamship of all time. Meanwhile, in the Mississippi delta, we're introduced to one Sour Billy Tipton, a very unlikable chap who works for an even more unlikable chap named Damon Julian. As with all parallel stories, we know that these two are bound to cross at one point and, as also with most parallel stories, we know complications will ensue soon afterwards.

The logical conclusion to draw from the pacing of A Song of Ice and Fire is that, given a shorter novel, Martin will pace it more quickly. Such turns out not to be the case, and there are portions of Fevre Dream that laze along at the same general speed as a bumblebee during New Orleans' summer rainy season. Still, it never gets slow enough to be abandonable, and Martin's facility with characterization is such that the book remains interesting from beginning to end. A more aggressive editor taking out ten or twenty pages of filler might have improved it somewhat, but it stands well enough in its present form. Something to tide you over until Book Four of A Song... comes out. ** ½
★ ★ ★ ★ ★
konrad
This book was amazing, perhaps my favorite book in this
genre, ever. The characters were mesmerizing, the time
period and setting were unique for the story told, and
the fluidity of this novel was so seamless. I only have
time to read during the weekends, and I found myself
wishing the weekdays would hurry by so I could continue
with "Fevre Dream."

If there is any justice in the universe, this book will
be made into a movie. The movie will never be as good as
the book, but for fans of this genre it is a movie that
must be made. If done right, it would have the potential
to become both a blockbuster and a classic.

The epilogue gave me a nice-sized lump in my throat, and
I actually started to tear up. And this novel has a lot
of interesting twists when it comes to commonly accepted
notions about vampires in literature. It's really very
interesting and fun reading how Martin weaves his own web
into a genre that is becoming tired and stale nowadays. Although
written several decades ago, George R. R. Martin helps to
invigorate and breathe new life into a to date overexposed genre.

I love this book, folks. I really cannot imagine it being
much better than it already is, and I doubt I'll read a more
entertaining book anytime in the near future. Unbelievably good
in almost every way.....
★ ★ ★ ★ ★
jemma
If you have read Martin's fantastic "A Song of Ice and Fire" series, then you are undoubtedly aware of his ability to twist, manipulate, and construct some of the most interesting plot threads in modern genre literature. However, it is his characters, which are both nuanced and flawed that make his writing so memorable. With his writing, no longer are there strictly good or evil characters, rather he writes morally ambiguous ones that struggle in the societies they are placed in. "Fevre Dream," a tale of vampires on the Mississippi River in the mid-to-late nineteenth century, provided the perfect opportunity to savor Martin's writing in a stand-alone novel with a comparatively straightforward plot.

Abner Marsh is a down and out steamboat captain facing financial ruin when he meets the wealthy, enigmatic Joshua York, who offers to become his partner and help him build a magnificent vessel, on one condition: Marsh must refrain from questioning York's habits. Marsh's curiosity is piqued as the boat's maiden voyage progresses, through, and what Marsh discovers will haunt him for life. The story is told mainly through the point of view of Marsh and Sour Billy Tipton, a horrifying overseer who works for the novels villain. In one of the most interesting chapters in the novel, York takes point-of-view duty as he tells his life's story to Marsh.

Fevre Dream is the name of the steamboat that Marsh and York create, but it also refers to the obsessions that drive each of the three central characters. Each man has one driving goal that leads him back into a situation from which he could have just walked away. Marsh wants the fastest steamboat on the Mississippi. Sour Billy wishes to become immortal, as to have the last laugh at a society who has treated him wrongly. Finally, York desires something that you will have to read the book to discover.

The historical aspects of the novel are nothing to scoff at, as it is clear that Martin has put in the legwork before writing this book. If it weren't for the vampires, "Fevre Dream" could be read strictly as a historical fiction novel about the steamboat trade and about the cities along the river. If you are unfamiliar with the Mississippi, and even if you are, you will more than likely learn a great deal about the time period along the river. Most of the book takes place during the era of slavery, albeit towards the end of it, and Martin draws a parallel between the vampires' predation upon humans and antebellum America's parasitic dependence upon slaves.

If you are aware of Martin's writing, then you most likely know about the level of detailed gore that accompanies his storytelling. Although some of the scenes are profoundly disturbing, they are fitting to the story, helping to drive home that these are not the nice vampires that have become commonplace in todays storytelling. There aren't any sparkling vampires in Martin's novel.
★ ★ ★ ★ ☆
jessica trujillo
"Fevre Dream" is one of those brilliant genre novels that slipped between the cracks for many years, only to flower again when the vampire craze did. George R.R. Martin wove his own unique vampire mythos, and mixed it in with Southern grittiness, some shocking gore, and a grizzled ugly old man who may be the vampires' salvation.

Steamboat captain Abner Marsh has become business partners with the gentlemanly Joshua York, who pays for the construction of the ultimate steamboat. But strange deaths along the Mississippi lead Abner to suspect that something isn't quite kosher with Joshua, until Joshua reveals the truth about himself -- he and his friends are vampires, who are working to free his race from their bloodlust.

However, the evil bloodmaster Damon Julian wants to keep the vampires as-is, since it allows him greater power over his brethren. He's even got a Gollumesque human serving him before long. Abner's attempts to help his friend lead to disaster, and it will be many years before the two friends have a chance at killing Damon again...

Martin is one of the few authors who actually bothers to come up with an origin story for his vampires, rather than just having these pale bloodsucking people be... there. Without revealing too much, he weaves a haunting explanation for the biological, spiritual and cultural differences between humans and vampires, and sets them up as a brother race to homo sapiens (instead of undead corpses). It's awesome.

Martin's writing is gritty, dark and sometimes grotesque (a vampire using a BABY as food), and even at the best of times he fills it with the grimy atmosphere of a working-class man living on the Mississippi. The only real problem is the timeskip, which jolts us several years into the future and is kind of disorienting, but that's a relatively small problem.

And the entire plot revolves around two very powerful characters, who share a powerful friendship based on trust and a desire to help the vampire species. Joshua is the usual charming gentlemanly vampire, but he's elevated by his powerful desire to save his species from their enslavement to bloodlust and/or Damon Julian. And Abner is a totally unstereotypical vampire-novel character -- he is ugly, a grizzled military man, and even as a sick old man he kicks butt.

"Fevre Dream" is a visceral, gritty vampire novel that takes the time to explore the bloodsuckers' past, and comes up with a pretty brilliant plot in the present as well. A must-read for vampire fans who like it bloody and dark.
★ ★ ★ ★ ☆
ileana
Steamboats and vampires. . . I have to admit that I've always been intrigued by George R. R. Martin's Fevre Dream. So when Bantam Books released a new mass market edition of GRRM's early novel, I decided that it was time to give this work a shot. And I'm sure glad I did, for Fevre Dream is an original and engrossing read!

Here's the blurb:

Abner Marsh, a struggling riverboat captain, suspects that something's amiss when he is approached by a wealthy aristocrat with a lucrative offer. The hauntingly pale, steely-eyed Joshua York doesn't care that the icy winter of 1857 has wiped out all but one of Marsh's dilapidated fleet; nor does he care that he won't earn back his investment in a decade. York's reasons for traversing the powerful Mississippi are to be none of Marsh's concern--no matter how bizarre, arbitrary, or capricious York's actions may prove. Not until the maiden voyage of Fevre Dream does Marsh realize that he has joined a mission both more sinister, and perhaps more noble, than his most fantastic nightmare--and humankind's most impossible dream.

As always, Martin excels at creating a genuine and realistic setting. His vivid prose brings the reader back to the Mississippi river runs of the 1800s. The narrative is filled with a wealth of historical details from that period, and the author's love for steamboats adds another dimension to the tale. Inventive, Fevre Dream also offers an explanation regarding vampirism that sets this work apart from all the other vampire novels on the market. All of this put together makes for interesting and original worldbuilding. Indeed, in terms of style, Fevre Dream is quite unique.

As is usually his wont, GRRM's characterization is "top notch" and he created another cast of fascinating protagonists. Most of the POV sections are split between chapters in which we witness events taking place through the eyes of Abner Marsh and the despicable Sour Billy Tipton. Although these two characters are far from likeable, both men grow on you as the story progresses. Understandably, the mysterious Joshua York and Damon Julian are the most captivating protagonists of this book. It will come as no surprise that GRRM has a few surprises up his sleeve. Indeed, the author's different take on vampirism allows him to keep readers on their toes.

The pace is fluid throughout, which makes Fevre Dream a page-turner. George R. R. Martin sure knows how to capture your imagination and suck you into a tale, and Fevre Dream is no different in that regard. The more you read, the more you want to know what happens next. Choosing that particular historical period as a backdrop for the story gives Fevre Dream its unique flavor. Add to that a few chilling and disturbing scenes, as well as superior characterization, and you have something special.

I know that most fans would prefer to get their hands on The Winds of Winter instead of this or any other work by George R. R. Martin. Still, Fevre Dream is a fresh and imaginative read that showcases the length and breadth of the author's talent. It has aged rather well, and at no time does it feel that you are reading a novel that was initially published thirty years ago.

If, like me, the premise has piqued your curiosity, do give GRRM's Fevre Dream a shot. You won't be disappointed!

Check out Pat's Fantasy Hotlist!
★ ★ ★ ☆ ☆
chris blocker
I came across this at my library, and since I'm a fan of Martin's Song of Fire and Ice series, I decided to try it. I have mixed feelings about vampire novels; I sometimes enjoy variations on the traditional vampire stories, but I can't abide the Twilight variety. This is more a variation on the traditional theme, thankfully.

It's set in the days of the steamboats, and this is clearly a Martin book: his interest in history, and in steamships, is everywhere in evidence, and may make this book feel tedious to some. In truth, I skimmed some of the details about the steamships, but I also found this to be classic Martin: his love of history and detail is as evident in his more famous series as well. And it's also a strength: he really recreated the time period well, and in some ways this book reminded me a bit of Barbara Hambly's work, both her vampire novels and her Benjamin January mystery series (set in a similar time/place). I find that a plus, honestly, and so I enjoyed the historical aspects of the novel.

The vampire theme had a few interesting twists to it, including the struggle of one vampire to control his blood thirst, but it also followed a pretty standard take on the stories. There is a very human villain, Sour Billy, who is as appalling as some of the villains in the Game of Thrones series. And Cap'n Marsh was a well constructed and unlikely hero.

I stayed up late one evening reading it, as it did have a compelling plot. I think it's a worthy read if you like Martin's work, or if you're interested in traditional vampire tales, or are interested in historical fiction.
★ ★ ★ ★ ★
andrea barish
I really dug this one. The time setting of the 1850's with vampires riding the Mississippi waterways on a riverboat was very interesting. At times, it even felt a little bit Larson-esque with the history of the steamers and trade that was going on in that time period. Mr. Martin did a great job with the characterizations and I especially liked the character of Abner Marsh, who was the unlikeliest of heroes. There was some good bloodsucker backstory here as well.

I was intrigued from the get go with the Fevre Dream being utilized by Julian as a floating sanctuary of sorts and even more so when it changed into the "demon steamer". Great premise, executed very well with memorable protagonists and thick with river atmosphere. 4.5+ the store Stars and Highly Recommended.
★ ★ ★ ★ ★
cherina
Fevre Dream is a wonderful historical story of horror and vampires, and steamboats on the Mississippi River. Since I picked it up I haven't wanted to put it down. When I reached the last few pages I was sad because it was almost over. Even now, an hour later, I'm still grieving. I feel sorry for whatever I choose to read next because I know it won't even come close to being as good as Fevre Dream. The mystery of who, or what, Joshua York really is grabbed me right off. I knew the truth, and watching Abner Marsh come to the realization so slowly made me want to grab him and shake him until he figured it out. Martin's amazing description of the rich history of this time period flowed off of the page and into my brain so vividly that I could see the swirling muddy water of the Mississippi and smell the smoke in the air. The ending was perfect and could not have met my expectations better even if I had written it myself. This is not your typical vampire novel, it's way better. Do yourself a favor and add it to your summer reading list!

Looking for more novels that give a different spin to the classic vampire tale? Try these fantastic novels:
Anno Dracula by Kim Newman
Sunshine by Robin McKinley
A Taint in the Blood by S. M. Stirling
Blood Rights by Kristen Painter

For more reviews and recommendations visit my blog.
★ ★ ★ ★ ☆
cbpax
Though he's come to mainstream prominence over the past few years - and rightly so - for his `A Song of Ice and Fire' efforts and their resultant adaptations for the small screen, George RR Martin is an author that arguably should be more readily associated with lean science fiction stories and one truly outstanding work of horror fiction;the novel `Fevre Dream'.

Published in the early 1980′s and seemingly overlooked by a horror-reading public more inclined at the time to consuming Stephen King, Whitley Streiber and Dean Koontz novels (possibly a marketing disadvantage one of his peers, Robert R McCammon also seemed to suffer from; see Mystery Walk et.al) this vividly realized tale of vampires set in the deep south of America during the 1800′s deserves a re-evaluation for those interested not only in perhaps discovering an absorbing work of dark fiction but also for those who delight in simply experiencing a tale well told.

Martin begins the book with the character, Abner Marsh, a tall heavyset steamship trader of some repute meeting the curious and youthful figure of Joshua York in a hotel dining room. The year is 1857, we are in St. Louis and intriguingly, this appointment takes place after midnight. Though Marsh is initially hesitant he agrees to a deal with York, an evidently wealthy fellow, who proposes to build an opulent new steamboat to navigate the Mississippi River for business and pleasure, with Marsh overseeing the construction and subsequently taking the captaincy of the boat. York cautions the down-on-his luck tradesman during the deal, `I am no river man...I need someone who is, who can manage the day to day operations of my boat and leave me to pursue my own interests.'. Marsh is not to question his actions. During this conversation Marsh is asked of his religious beliefs, which he states are negligible, `Never cared for bible-thumpers...nor them for me.' It's a question that quickly takes on a much larger significance as the novel unfurls.

The odd relationship between the two men is explored by Martin with a marked intelligence and an implied empathy with the reader's presumptions; just when it becomes apparent that the protagonist, Marsh, is pro-actively suspicious of York's increasingly strange activities both on and off the newly built vessel (the rather ominously named `Fevre Dream' of the title), Martin switches narrative gears to confound expectation and in so doing slyly ratchets up the tension.

Offset against the mismatched character dynamic of Marsh and York, Fevre Dream boasts a particularly devious and malevolent foil in the shape of Damon Julian. A vampire who, along with his retinue of immortal `followers' and with help from his fanatical human thrall, the unctuous character of Sour Billy, gives Martin's haunting tale an unnervingly grim focus. York and Damon have something of a history, it seems. As the novel progresses the escalating tension between the opposing camps of the inhabitants of the Fevre Dream and the vicious, morally vacuous Damon Julian fronted group is handled deftly by the author who interjects vivid descriptions of the period setting and a broad background sketching of the times (the Civil War, slavery, pestilence and the uncertain and often perilous nature of the steamboat business) to great effect.

This is an eerily atmospheric vampire novel that spans forty-something years and one clearly written by an author with a profound understanding of the tropes that generally permeate such fiction. However, it is Martin's subverting of certain elements that we commonly associate with this genre that helps give Fevre Dream such a mesmerizing hold on the reader. The characters are crisply delineated and in only a few instances does Martin resort to rendering them as stereotypical (the ship's pilot Framm and leading deck hand Hairy Mike are examples thereof). Martin's `steady hand on the wheel' regarding the direction of the story is assured, though on occasion the pace of the plot is maddeningly slow. Taken as a whole it's a satisfying (though heart-breaking) journey. The book has much to say about the whittling nature of obsession and its unerring tendency to undermine and destroy, both spiritually and physically, to the point where this thematic device threatens to snuff out the optimistic idealism expressed through the characters of Marsh and York.

Throw in a few deftly used portions of Byron's poetry (doubling as a clever plot device), a terrifying night time river chase between two steamboats, enough blood-letting to sate aficionados of the genre, a grisly final confrontation that bristles with tension and dread and you have a wonderfully sinister book that was made for devouring late into the night. Not for those readers prone to squeamishness...nor perhaps for those who happen to live near a river.

Written by James Keen from Horror Novel Reviews. Horror Novel Reviews does not receive payment for reviews. All books are promotional copies.
★ ★ ★ ☆ ☆
denis ananev
The only vampire novels I have ever read are Justin Cronin's The Passage Trilogy and Guillermo Del Toro's The Strain Trilogy. And the vampires in those books were more mutant-y than the genteel, Bram Stoker variety. So, when I picked up a copy of George R. R. Martin's Fevre Dream, a story that takes place in the antebellum south in 1857, I was in for an entirely different vampire story.

After suffering heavy losses due to bad weather and tragic accidents, riverboat Captain Abner Marsh is left with one dilapidated boat and a cursed reputation. His luck appears to have changed after meeting Joshua York. Called to a late night dinner, Abner meets a pale stranger with an unusual offer: build the fastest and grandest riverboat on the Mississippi with York as his business partner. The deal, however, comes with certain unusual terms: the two will become co-captains, but Abner must never question Joshua's "behaviors" for he will not tell the truth and Abner would not want to hear it. Oh, and he will never be seen during the light of day, he will have weird friends, make multiple stops along the river and disappear for days without explanation, and he has bottles of this really thick, crappy tasting liquor.

Together they build and captain the Fevre Dream, which sets sail on the Mississippi River in July of 1857. The boat is beautiful with ornate wooden details, crystal chandeliers, marble bar counters, sweeping staircases and a pitch-black stateroom built specially for Joshua. True to his word, Joshua comes out only at night, his friends are odd, and he disappears for days without warning. Despite this, Abner and Joshua become more than business partners, they become fast friends.

During this part of the book, the readers will learn more than they ever needed, or wanted, about riverboats and boating. And these pages pass slooooowly. When the story shifts to a rundown plantation in the bayou, and the reader is introduced to the repulsive Sour Billy Tipton and the mysterious Damon Julian, there is a short reprieve from Abner's obsessive thoughts concerning riverboats. Damon Julian and his odd friends are an evil lot that love to suck blood.

Then, Abner learns the truth about Joshua. Most humans would have run screaming, but with Joshua's compelling, and detailed, philosophy concerning humans and "his people", Abner is intrigued. And I have to admit that with the writer's excellent presentation of these vampire-like people and their curse of the "red thirst" and how Joshua has dedicated his life to curing this affliction, the reader will also understand and sympathize. Joshua's bottles of thick, crappy tasting liqueur are a special concoction of sheep's blood, laudanum, and alcohol created specifically to quell the red thirst and Joshua wants to lead "his people" into a new millennium when humans and vampires exist as equals.

But Damon Julian does not want to be friends or equals with the humans he calls "cattle" and therein lies a huge conundrum.

So, is this a good book? Well, the characters are compelling and the writer's philosophy concerning vampires is plausible. I liked Abner and his relationship with Joshua. Though their obsessions in life were completely different, there were close, loyal friends. It worked. I understandably hated Damon Julian and Sour Billy Tipton. But, some of the scenes, even the confrontations between the two vampire leaders were so sloooow. A staring contest is not truly a fight, in my book. Yes, a staring contests. Many staring contests. There are also a few face-in-palm moments when the word "bloodmaster" or references to a Christ-like vampire were used. And Joshua's wishy-washiness towards the end drove me, and Abner, crazy.

So, if you are looking to kill some time with a book of interesting vampire theories, and takes place in the genteel Antebellum south with a lot of information about river boating, then I suggest you check this out at the library.
★ ★ ★ ★ ★
yusuf
My friend had recommended this and she normally doesn't read vampire books, but I do, so I jumped- really glad I did! I thought this was a very enjoyable story.
It's a vampire story, but vampires are a bit different in this story- they are more like a separate species that has evolved alongside humans. This is the story of one very special, visionary vampire, and his steamboat captain partner, Albert Marsh.

Now, there's not a lot of romance in the story- it's not erotic or sexy, but it does explore the relationship between these two men in depth, and the story at times seems like it is meandering like the Mississippi. I felt the ending really made all this come together and make even more sense though. There's a lot of action, and a lot of coarse language. I didn't mind it - I felt it was very much like what I'd expect from a crusty old steamboat man.

This was not my first read of George R.R. Martin's. I enjoyed the last one too, and will look for more.
★ ★ ★ ★ ★
mikhael
In 1857, Captain Abner Marsh once ran a thriving steamboat business on the Mississippi. However, an unprecedented freezing of the great river left his Fevre River Packet Company destroyed. Abner still owns one dilapidated vessel as he limits his work to the Illinois River with his reputation the only reason he still has customers.

Extremely ashen looking Joshua York offers a partnering deal with Abner that is way above the value of the latter's firm. Joshua admits his remittance is exorbitant, but insists he can afford this as a sort of hobby so he can captain a steamboat filled with his "guests" while Abner would run the business and pilot the ship. They build a steamship The Fevre Dream launched in New Albany heading down the Mississippi to New Orleans. However, Joshua conceals from his new partner that he is a vampire with a dream of his species ending their hunting of humans as he invented an elixir that eliminates the craving. Damon Julian, his bloodthirsty horde and his human lap dog Sour Billy Tipton prefer the traditional way of vampiric dining.

This is a reprint of an entertaining horror thriller released a decade before A Game of Thrones was published. George R.R. Martin provides an intriguing vampire historical thriller as two diverse groups fight for their vision of the future. The key cast is solid as each believes strongly in something they cherish; for the vampire rival leaders it is tradition vs. modernization, and for the captain it is Life on the Mississippi (by Mark Twain).

Harriet Klausner
★ ★ ★ ★ ☆
j stone
George R. R. Martin seems to enjoy ending his stories with death.
I had read the praise, lauding him on the level of Stephen King....maybe a movie based on a Stephen King novel perhaps. The book was enjoyable, but I feel as though, through association I was mislead in my expectations.
★ ★ ★ ★ ★
honor
As most who see this review know, this book was in all likelihood reprinted based upon the hugely successful TV adaption of the author's Game of Thrones series. That is a series I enjoy immensely. I also am a fan of the books. However, I have met more then one person who loves the TV series but feels they cannot get through the Game of Thrones books. To those people I often recommend this book. And one for one, people who could just not get into or through the Game of Thrones book series, did enjoy this book. It is an excellent standalone horror/fantasy that really was well ahead of its time. I have heard the author is looking at doing a sequel and that would be exciting.

The above statement is really why I wrote this review. Other's have covered plot points so I will not. It's a vampire novel, it has great character building, a very interesting (possibly unique) basis, and what I felt was a truly beautiful ending.

I highly recommend it.
★ ★ ★ ★ ☆
meri
This blend of historical fiction and horror is set in the mid to late 1800s, on the Mississippi river. Steamboat captain Abner Marsh is approached by the mysterious and strange Joshua York, who convinces Abner to build and co-captain a ship with Mr.York. The call this ship the Fevre Dream, and it's one of the fastest and fanciest steamboats in the river trade. From the begining, Abner notices odd things about Joshua: the way he only comes out at night, his pale skin, his wierd friends who also sleep during the day, the stops at isolated areas along the mighty Mississippi. Soon Abner realizes that there have been brutal killings up and down the river...killings where the victims throats have been ripped out, or bodies horribly mangled.

As the steamboat slowly makes it's way down to New Orleans, Abner's suspicions become too much for him, and he starts to investigate just what it is that Joshua York and his friends are up to. Such begins not only a dark adventure for Mr.Marsh, but also un unlikely friendship between the two men who both share a love for the steamship and life on the river.

I really enjoyed this book. It's very creepy in parts (those descriptions of the Fevre Dream drifting silently on the river at night are truly goose-bump inducing), and has plenty of action. I also liked that it was set on the Mississippi river with the steamboats. It's such an interesting time and place in history that has now mostly been forgotten. Abner Marsh is a compelling character; hideously ugly with a rough manner but deep down an honest and brave man. This book made for a great Halloween read, and is one of the better vampire books I've read.
★ ★ ★ ★ ★
akshaya
I've just finished, reluctantly, George R R Martin's novel, Fevre Dream. This is so far my top summer read in the adult fantasy genre. The story takes place along the Mississippi River mostly aboard the riverboat, Fevre Dream. The captain, Abner Marsh, has entered into a partnership with mysterious Joshua York, pale, reserved and nocturnal. Martin's ability to write three-dimensional unforgettable characters who show extreme heroism as well as a darker side does not disappoint in this book. Descriptions of the river, likewise, are intriguing as well as poetic and have left me with a desire to add sailing on a Mississippi riverboat to my bucket list. I borrowed my husband's physical copy to supplement when I wasn't in the car or crafting while listening to the audio version on my Kindle. Despite my sense of devouring this book, I felt myself slowing down for the last few chapters to savor the ending. Finishing a good book is like saying good-bye to old friends. It is bittersweet, but you appreciate the time spent together.
★ ★ ★ ★ ☆
everyone poops
I'm not generally much of a fan of vampire fiction, but two things convinced me to give "Fevre Dream" a try. The first is that I greatly enjoy George R. R. Martin's writing. The second is the setting. The majority of the book takes place on a riverboat cruising the Mississippi, which I found rather intriguing for a book about vampires.

Martin throws out many of the traits generally associated with vampires. For example, Martin's vampires have reflections and are not bothered by crosses, garlic, or holy water. They are however, intensely vulnerable to sunlight. They also have amazing powers of self-healing and are incredibly hard to kill.

A battle of wills begins between two extremely powerful vampires, Joshua York and Damon Julian. Joshua despises his kind's need for blood and the horrible acts of violence vampires must commit to survive. He has created a potion containing sheeps' blood which will eliminate a vampire's need for human blood. Joshua forsees a future where humans and vampires can coexist and even become friends; a future where vampires, freed from their need for human blood, will be able to create and contribute to society rather than merely using the creations of humans.

In contrast, Damon Julian revels in being a vampire. He views humans as "cattle" and has no problem whatsoever in using what humans have created to serve his own needs. He feels none of the moral repugnance in taking human lives that Joshua feels. Humans, to him, are nothing more than vastly inferior creatures.

The third main character is Abner Marsh, the riverboat captain. He enters into a business agreement with Joshua without really knowing what he is getting into. Abner is a tremendously appealing chracter who shows great loyalty, bravery, and determination. He also undergoes a great deal of character growth.

I found "Fevre Dream" a bit slow going at first, but once Martin sets up the plot, I was hooked. I recommend this book to Martin's "Song of Ice and Fire" readers and to newcomers as well.
★ ★ ★ ★ ☆
e ashman
Kudos to George R. R. Martin for blending the chilling legends of the vampire with the romantic-yet-quite-spooky Southern setting of the lower Mississippi. The smokestacks and articulated bannisters of the Mississippi steamboats are a marvelous substitute for the gothic towers of European vampire novels, and Martin has done his research into both the steamboat life and vampire lore in his efforts to produce a darn good thriller.

The novel opens in 1857, as Abner Marsh seeks to rebuild his shattered fortune - his budding steamer fleet has been all but wiped out by the vicious ice of the Mississippi. Down to one small steamer, Marsh receives what should be a gift from the gods - a rich partner who is willing both to invest massive sums of money in Marsh's company to build the finest, fastest steamer on the river (the titular Fevre Dream), and also to leave Marsh in charge. But while the heavily-warted Marsh may be the ugliest man on the river, he is one of the canniest, and he knows that his new partner, the pale and mysterious Joshua York, is going to bring some troubles.

And indeed, the young-old Mr. York does bring a heap of troubles down on Mr. Marsh, in the form of his dreams of saving his people . . . who just happen to be vampires. Martin has great fun tweaking the reader's conceptions of vampires -- much of the common lore of vampires is fiction, but the vampires do have the same basic characteristics of most vampire stories. They shun sunlight and drink blood, and most have the nasty habit of referring to humans as "cattle."

But York is the exception, and dreams of bringing his people into harmonic existence with humans. Of course, many vampires don't like this idea, and the biggest, baddest vampire of them all is Damon Julian, living in southern gothic splendour outside of New Orleans. York knows he must topple Julian, the bloodmaster, if he is to bring about his revolution, and Julian is only to eager to take on this upstart.

In a novel that has thrills, chills, horrors, and blood to spare, Martin makes an unexpected choice, and one that I didn't really like. For reasons that should not be explained here, a 13-year gap occurs late in the book before the climactic final act. This gap feels out of place in this otherwise lean, mean novel (the hardcover version clocks in at an entertaining 350 pages), and the gap really doesn't need to be there. It does allow for great scenes where Martin shows the ravages of time on both a steamer as well as a dastardly henchman. The ultimate conclusion also feels oddly truncated, as a couple of villains don't get the comeuppance they deserve.

But these are relative quibbles about an enjoyable read. Perhaps it's because I've come to "Fevre Dream" after reading the first three novels in Martin's five-star epic series, "A Song of Ice and Fire." I admit having unfairly high expectations for "Fevre Dream," and the fact that they were not quite met probably says more about me than Mr. Martin or "Fevre Dream." Nevertheless, this novel is one fun read and will keep you up in the wee hours as the plot drives you onward, just like the big river itself.
★ ★ ★ ☆ ☆
dena sanders
Unlike the eponymous steamer at the heart of the tale, this vampire novel doesn't draw much water as a horror story. It might better be described as a riverboat adventure. The narrative suffers from clichéd choices made by central characters that are often used to drive tales of horror, leading one to wonder... why has it even come to this? However, these shortcomings are mitigated by inventive storytelling that draws the reader along.
★ ★ ★ ★ ☆
kasia
Delving into the world of steamboats traversing the mighty Mississippi in the late eighteen hundreds, George R.R. Martin steps away from his well-loved Song of Ice and Fire series in the chilling novel Fevre Dream.

In Martin's version of the historical Midwest, most of what traditional folklore has to say about vampires is wrong - in fact they don't even like the term vampire. The superior blood-drinking people of the night are not garlic-hating, cross-fearing, transformed humans but rather they are their own race with their own hierarchy that is threatened when one of them wants to establish peace with humans. Caught in the middle of these affairs is Abner Marsh, a human steamboat captain, who has unknowingly entered into a business partnership with one of the night people.

Fevre Dream was a well-written "vampire" novel. As always, the development of a strong setting and flawed but believable characters makes Martin's work a joy to read. My only complaint was the handling of copious amounts of back story which were lumped into their own chapters. In his later works, Martin more artfully weaves his characters' pasts into their tales instead of including such large chunks of narrative that slowed the pacing of climactic points of the novel.

Overall, though Fevre Dream was a good book that when placed alongside Dying of the Light, Dreamsongs and the Song of Ice and Fire series dramatically demonstrates George R.R. Martin's talent and versatility as a writer.
★ ★ ★ ★ ★
annmarie
I'm not a vampire book fan but I am a GRRM fan (or at least an ASOIAF fan) so I bought this book thinking that at the very least it would be an interesting read, with the setting being different than your average vampire novel. And what did I discover? It exceeded my expectations. I actually enjoyed the Mark Twain-esque tone to the story, the setting, and even the vampire mystery. The story moved along at a good pace and didn't lose me at any time; in fact I set it down only when I had to work, and so finished it quite quickly. It's considerably an easier read than ASOIAF I found and with just the right blend of realism and fantasy to make it a compelling tale. Fantastic book in general, my kudos to GRRM.
★ ★ ★ ★ ★
mohamed adel
There's nothing like overkill, but I have to join the other readers--Fevre Dream was a lot of fun and has many merits. I'm not a huge fan of vampire tales, but this book is so much more than that and about as far away from Anne Rice as one can get. (Incidently, I loved the first two in her series, but her style is very different. Whereas her books are homoerotic fantasy, Martin chose a much more realistic pathology for his "night people," who have more in common with us "cattle" than they care to admit.) Martin does such a sensational job of rendering the 1850s river trade that you can nearly feel the spray from the steamship paddles as you turn the pages. His characterizations are complete, and I was amused to find that the author looks exactly as I pictured Cap'n Abner Marsh, though I wouldn't go so far as to call him the "ugliest man" alive. Marsh is the kind of guy that you'd want on your side, and York has the kind of sketchy faith in his abilities that can drive you to distraction, even if you can relate. Sour Billy and Damon Julian are about as evil as you can get; their presence in a scene is almost a guarantee that your hair will stand on end. I very much liked how Martin raised social issues without letting them dominate the story. In addition to some truly horrific scenes, the best thing about this book is it's never predictable. Big fun. It is a great shame that it's out of print.
★ ★ ★ ★ ☆
kathryne powell
Reason for Reading: I received a review copy in the mail and while I hadn't requested it; it was a gorgeous looking book and I'm always up for a good vampire story.

I have not read the original novel which this graphic has been adapted from nor have I actually read anything by the author, George R.R. Martin, so this was new territory for me. A unique story set in 1857 along the Mississippi River during the heyday of the huge passenger steamboats. A down-on-his-luck, though widely respected captain, is met by a stranger who offers him a deal he cannot pass up. The man will give him the money to build the finest ship on the river, in exchange the man and a few of his friends will live on board and though they may be odd and will keep strange hours Captain Marsh is not to question them and while he will not interfere with the running of the boat he will occasionally give orders to dock and again he is not to be questioned. Captain Marsh agrees. Little does he know what he has got himself into!

This is a great vampire story. We have one small group of "good" vampires whose leader has managed to find a cure for the "red thirst", thus allowing them to live decent lives by night. There is also a much larger group which revels in its killing and slaughter, wanting to take over the world, keeping humans as their cattle. When the two groups find each other, it is a long fight between the Alpha's of each group with Captain Marsh caught in the middle.

I found this to be a page turner. Captain Marsh is an intriguing character, one who values honesty and loyalty. The art is beautiful, dark and even sensuous at times. This book is very much 18+ though, there are incredibly violent and gory scenes aplenty, along with full frontal female nudity, and some simply disturbing scenes, language oddly enough though, is mild. A fun, creepy horror story.
★ ★ ★ ★ ★
dustin rhodes
I first read this book in 1986. I have reread it twice since then, and it remains my favorite vampire story of all time. Besides the innovative approach to vampirism, this book is filled with vivid descriptions of interesting characters such as Riverboat Captain Abner Marsh as well as life on the Mississippi River in the mid 19th century. While George R R Martin is known for Game Of Thrones, this book established him as a master of another genre - Horror Stories - in my opinion. This book is a must read for lovers of vampire stories.
★ ★ ☆ ☆ ☆
jamaela
to start with, this is marketed to fans of vampire books, etc, "and fans of Mark Twain". Which is ludicrous. Mark Twain had many stories set in and around the Mississippi, true, and many about river boats, but Twain's appeal was his wit, and there is none of that here. You might as well make a movie about a city getting destroyed by a rain of fire and market it to "fans of the Old Testament". The one has nothing to do with the other and its a false comparison

Beyond that, Fevre Dream is incredibly repetative. There are basically only 2 protagonists and 2 antagonists, and all 4 do and say the same things over and over the entire book. At first its interesting and then it just gets boring. Also, apparently Martin's idea of how white men in the 1850's talked is similar to how Scarlett's maid in Gone with the Wind talked, which i find sort of odd. So after 200 pages of "Sheeeet, that consarned river is rising again!", it starts to feel more like work than pleasure when you turn to the next page

On top of which, every single thing about this book is utterly predictable. Evil vamp acts evil, good vamp acts good, evil man acts evil, good man acts good. You know from page one what the vampires are and what they're up to, more or less, and then you have to wait until literally halfway through the book for the human protagonist to put 2 and 2 together, which is tiresome. "Could this guy be a vampire or something? I dunno". "i'm starting to think maybe he IS a vampire. dang!". Just like that, for 250 pages

I dunno, just didn't seem worth the trouble to me. A very ordinary, I would say boring, story set (badly) in a time and place the author clearly knows little about, and he spends more time talking about the window dressing of the setting than he does the narrative or the action or whatever. Seemed more like a hobby project for the author than an actual legit story that should have ever been published

Anyway I realize from reading the reviews here that I'm in the minority with that opinion, but there it is. Hope that helps someone
★ ★ ☆ ☆ ☆
ashish
I saw this on a shelf and had to pick it up, being a fan of both George R. R. Martin and vampire/supernatural novels. The two had never crossed paths before, and figured this would be an interesting tale, as Martin's books are always so engrossing. What I got neither felt like a Martin book nor did it focus on the vampires.

Instead I ended up reading a love letter to steamboats, from the mid to late 1800s and about the intimate details of the steamboat trade. It is a world that isn't often visited in fiction. The book zeroes in on a steamboat captain and a vampire who needs a steamboat for his own hidden agenda. Strange stops and a penchant for newspaper clippings makes the human captain interested in the secret his partner is hiding. There is intrigue along the way until the beans are spilled and then the story kind of flounders. The characters were not as big, bold or interesting as the ones populating his other novels. There's great detail about the steamboats themselves, the excitement of steamboat racing, descriptions of the river and of course many meals, which are lovingly written about, as the portly captain absolutely loves his food. These are all Martin traits, as is the way he kills off and discards surprisingly characters. However, the vampires and their motives never felt particularly real.

The book is described as horror but there isn't much horror in the book. Some extreme violence, yes, but not much horror. If you are looking for a book about steamboats, then here you go. This will be right up your alley. Otherwise, you might want to stick to his more fantasy type yarns.
★ ★ ★ ★ ★
barbara curran
I am not much of a fan of vampire novels. I do not read Ann Rice or any other authors of the undead. I happened to get this book just so that I could close out my book club membership. It was quite a surprise that I liked this novel so much. I thought it was brilliantly written. The characters were extremely well defined. So much so, that I could so clearly see all of the characters and their actions and behaviors in my head. The author takes the stereotypic vampire, and puts a whole new set of clothes on him. I find it very unique how he placed vampires on the Mississippi river. The entire journey they had taken over the years. The rule of the bloodmaster, and the reason for why vampires are the way they are. A very good twist indeed to the old vampire myths. The author had me enthralled with every page I turned. The novel was so good that when I turned the last page, I wanted the story to continue. It was so excellently told. Rarely do I rate books as 5 stars unless they are so good that I'm replaying parts over and over again in my mind, and this novel does that for me. The last 100 pages I never wanted to stop, and got upset if I was so much as interrupted by anything. I liked it that much. If you get the chance to obtain this book, then I would say that you will not be disappointed, it is as good as all the reviews say that it is.
★ ★ ★ ★ ★
penny
I know Anne Rice did it first, or at least close to first. I'm still not exactly sure who was responsible for the first vampire novel based predominately in New Orleans but I can say that I know who has the best. Sorry Anne Rice, I loved Lestat, and I loved the entire world you created around those novels but I have to say that I am more in love now with George R.R. Martin than I have been since first picking up the "Game of Thrones" novels. Mr. Martin's talent expounds further than imaginable with this vampire novel first written and introduced in 1984. I had long ago gotten tired of the romanticized vampires that have been turning up more and more in the past few years and with the whole Twilight insanity it had become ridiculous. For the longest time I had actually stopped reading vampire novels because it seemed every author was trying to follow in Stephenie Meyer's glorified footsteps. Finally, I decided to give the vampire 'fad' one more chance and was lucky enough to find a paperback copy of Mr. Martin's book in the local bookstore.

Upon reading the back I was a little worried because of the story line being based in New Orleans but I thought, what the heck, I'll give it a try and I'm so happy I did. This story is definitely unlike any other I've every read. George R.R. Martin's vampires are SCARY, they are not the kind of vampires you would want to be associated with. Yes, they still have a certain beauty and grace, but in all seriousness, when you read how they are described, learn how their minds work and really get in deep you realize these creatures cannot truly love a human. Martin's vampires are also vastly different, they aren't 'undead' they are born with this affliction and they are in an essence truly tragic creatures because of it. In a lot of ways Martin's vampires are far more alien in creation than the ones we grew up with and forget about the silly things such as garlic, crosses, and holy water... that crap doesn't work!

Also.... I'm beginning to think that Charlaine Harris was not the first one to come up with the idea of a drink that would help the vampires with their thirst and the ability to live among humans.... read this book and you'll know what I'm talking about. I'm pretty sure that Sookie was not thought of before this novel was out on the shelves.

Another thing I love about this book is that it takes place in the 1800's when steamboats were huge, jazz was alive, and abolitionists were rising up against slavery. Trust me this book is well worth your time and if you're like me and want to get out of the funk of the same old vampire novel, you definitely need to snap this one up!
★ ★ ★ ★ ★
kelle
Even though large chunks of the Mississippi river lore seem to have been shamelessly borrowed from Mark Twain's "life on the Mississippi" it fits in seamlessly with the rest of the story, and what a story it is. My copy (originally bought at a garage sale by my wife many years ago) has been loaned out many times to family and friends along with threats of vile consequences if it wasn't returned in a timely manner and in good condition. No bent pages please. To a person they have all returned it agreeing with me that "yes indeed it is without a doubt the best vampire story they have ever read".
I have been hoping that someday a savvy filmmaker (Steven Spielberg? please, please, please) would turn the book into the epic film that it could be. Imagine the steam boat racing scenes and the inferno of the burning boats at the docks. Imagine Steve Buscemi as Sour Billy (possibly the most loathsome and pathetic excuse for a human being you will ever come across). This is absolutely a must read for any horror buff.
★ ★ ★ ★ ☆
bkindtoall
I had no idea what sort of book this was when I borrowed it from the library, only that it was something Martin had mentioned on his livejournal.

It got off to a slow start, but by 45%, I was hooked enough to keep reading.

There's a bit too much side-story - secondary characters about whom I really didn't care - but the main story is a moving one about the power of friendship to cross boundaries.

It's written in the parlance of the time, so if cultural slurs bother you, you'd be better off to avoid this one.
★ ★ ★ ★ ★
divya nag
It may seem a strange concept at first. Who would have thought that a book about vampires on the Mississippi would be so magical?
Let me assure you, that this is better than Dracula and Tom Sawyer combined.
This is without a doubt the greatest vampire novel ever written.
For years we have had to endure Anne Rice's take on vampires, and not that she is bad, but Mr. Martin gives us what we really want to read. There are no frilly vampires in this book that whine and complain as in Mrs. Rice's books. Instead we have a little bit of horror, a dash of history, and quite possibly the most memorable ending line that I have ever read.
There is a quote from "If You Could Read my Mind" (a song by Gordon Lightfoot) that aptly applies to this book.
It goes: "...You won't read that book again because the ending is just to hard to take..."
...and it truly was. I seldom cry at the conclusion of a story, but no matter how many times I read this masterpiece, the tears continue to swell...

Read this book. You will never forget it, and you will compare all other vampire tales to it, and you will find them sorely lacking...
Thank You Mr. Martin.
★ ★ ★ ★ ★
amy j
I'm not one who gets into historical, vampire novels especially set in New Orleans (I absolutely abhor Anne Rice), but George R. R. Martin's Fevre Dream sets a new standard for vampire tales. Fevre Dream is a steam boat built in New Albany, Indiana, on the Ohio River right before the Civil War. One reviewer stated that the first 50 pages are rather slow, but I found them to be fascinating. I live in a river town located on the Ohio River, so the historical research of the Ohio River and steam boats fascinated me. In fact, it's motivated to reread Mark Twain. To summarize the story, Joshua was the educated leader of a race of vampires who wanted to break away from hunting humans for sustenance. He desired to take his followers to a new "dusk," to live peacefully amongst humans and learn from them. To many vampires he was the prophetic "vampire messiah" who would lead his race to a subterranean dark city built by their ancestors. Joshua (ironically, the name of successor to Moses, who led the Isrealites into the Promised Land), had developed an elixir of animal blood and wine, that quenched the blood thirst so vampires would not have to hunt humans. Joshua financed the building of Fevre Dream and used it to gather his vampires on board and introduce them to his philosophies of peace and non-violence. Of course, Joshua had an evil nemesis, a vampire who was the head of another clan, who enjoyed the blood-hunt, the killing of innocents, and drinking their life force, and who violently opposed Joshua's altruistic endeavors. This vampire was a little more powerful and appealed to the other vampires' inherent bloodlust. The battle between the two opposing forces built to a dramatic climax at the end of the book.
Martin did a great job of developing a likeable human character named Abner, who was the captain of Fevre Dream. Abner suffered a great financial loss when a bad winter caused him to lose most of his boats. His company was on the verge of bankruptcy. Joshua made Abner "an offer that he couldn't refuse." Abner allowed Joshua to finance and build his dream ship, but under the stipulation that he would call all of the shots. Abner sold out, so he could live out his life on the fastest, most powerful steam boat on the Ohio and the Mississippi. He lived to regret his decision. Abner became suspicious of his new partner's behavior, sleeping through the day, coming out only at night, long nonscheduled stops in small cities along the river, coming back with blood on him, and bringing strange individuals on board his ship who also had nocturnal habits. Abner discovered the truth and had to decide to help Joshua or abandon him. In my opinion, Abner was a likeable character who made the novel better.
Though I enjoyed the story, I have to agree with F. Paul Wilson, that there is "no such thing as a noble vampire." However, the book is not far fetched. The book is wonderfully written and will hold your interest until the very end. As I mentioned, I'm not a great fan of vampire novels since there are so many of them out there, and most of them are bad, but I have read a few good ones. If you like Fevre Dream, Try reading F. Paul Wilson's The Keep and Midnight Mass. Robert McCammon's They Thirst and his anthology Under the Fang. Richard Laymon's The Traveling Vampire Show, The Stake, and Bite. And finally, the granddaddy of them all, Richard Matheson's I Am Legend.
★ ★ ★ ★ ★
lisa hackney
Fevre Dream is a FRESH look at an often tired subject--vampires. I found Martin's prose elegant, and his descriptions bright and vivid. It is set in the pre-civil war south amidst the flamboyance of steamboats countered with the griity image of towns where violence and filth prevailed. The characterization is the defining difference here...poignant, true to life, and heart-rending--you FEEL what they do. While this novel is a stand-alone, I truly wish Martin would revisit it again, and find out how Joshua York fared in 150+ years since!
★ ★ ★ ★ ★
ann hardman
While waiting breathlessly for the next "Song of Ice and Fire" book, I poked around online for other Martin books and found "Fevre Dream." I'm a fan of vampire fiction, and of good writing, so I bought it.

Once it was in my hot little hands, I was disapointed at first. Vampires? Steamboats? New Orleans? Oh God. How horribly contrived and cliched was this going to be?

I want you to imagine Mark Twain writing "Interview With a Vampire." There's vampires. There's humans. There's slavery (martin and the main character are both against it, although it takes the main character awhile to realize it. it's just so... accepted). There's morals. There's ethics. There's the nature of humanity. There's man's inhumanity to man. There's the nature of evil, and the nature of good.

Some of the most evil and monstrous characters are human; some of the most noble and high minded characters are vampires, the "monsters."

If you like vampire fiction, read this book. If you like carefully researched historical fiction, especially river boat stuff, then read this book. If you like well written speculative fiction, then read this book. IF YOU LIKE THE WORLD OF DARKNESS ROLE PLAYING GAMES, then read this book and think about the nature of the Beast and the general setting and atmosphere.
★ ★ ★ ★ ★
renee abbot
While the aforementioned Buffy has a vein of humor running through it, *Fevre Dream* is a more serious story. But don't let that keep you from reading this book!
I have to admit, I struggled through the first three or four chapters, and it was kind of touch and go for awhile after that as to whether I would or wouldn't like it. (Once I start a story, I try to finish it no matter what, good, bad, or indifferent.) But I pressed on, and by about the tenth chapter, I was hooked.
What hooked me was the 1850s U.S. riverboat milieu which Martin so deftly draws you into (I felt as if I were actually there, plying the Mississippi!); the characters, from the gruff, courageous Cap'n Abner Marsh, to quiet, anguished Joshua York, to loyal Toby the cook, a black man given his freedom by Cap'n Marsh when he agreed to be his cook; and one of the most original plots I've come across in speculative fiction. I mean, who would've thought to put vampires on a U.S. riverboat, plus give a different, interesting twist to the vampire mythos?
A small caution: There is some foul language in the book, plus use of the "n" word, which some might find offensive. However, I think it was realistic to the time and place, plus the language came from characters where it made sense, so I came to accept it.
I picked this up at the library, and it took me the full 4 weeks to finish it. With the great descriptions, finely-etched characters, and a unique plot, I'm glad I stuck it out.
★ ★ ★ ★ ☆
coco
I am not a fan of the vampire mythos, having seen only one vampire movie and never read any novel on the subject prior to this one. Like many who have read or are considering reading "Fevre Dream", I would not even have looked at it twice if it was written by any other author. But George R. R. Martin is the man, as they say, and I would gladly read anything he produced.

With that said, "Fevre Dream" is not your typical Martin novel. To put it as simply as possible, this book doesn't have the same attitude as his other stuff. There are no tough-as-nails fighters strutting their hilarious one-liners before entering a fight scene. "Fevre Dream" focuses on atmosphere. While it packs plenty of action, gory fight scenes and dramatic riverboat chaces, the book's reason for existence is the personalities that drive the story. The main characters dominate every scene, and their conflicts are truly larger than life. Regrettably, most minor characters are left drifting without much personality.

The writing is mid-range, again below the standard you'd expect from Martin. At this early point in his career he hadn't yet become a true master of dialogue. While the exchanges come across as mostly competent and believable, they lack that special zing you'll find in Martin's later books.

As always, Martin does in for details. I have to applaud him for the tremendous amount of research that must have gone into this work. For instance, he mentions the Galt House hotel in Louisville, Kentucky, a place where I've actually stayed, and he even gets the color of the roof tiles right. After finishing "Fevre Dream", you'll certainly know quite a bit more about life on Mississippi riverboats than you did at the start. And you'll have read a pretty good story, all things considered.
★ ★ ★ ★ ★
max woodhams
Although he's now famous for his epic (in scale and length) Game of Thrones, perhaps George RR Martin's finest hour was with the little-known one-off, Fevre Dream.

Fevre Dream is a haunting and evocative tale of the American age of steam - when massive steamboats with gilded saloons cruised up and down the Mississippi, racing, sporting, entertaining and even doing a bit of business. Martin is lavish with description of the boats and the river - the half-tamed wilderness of the central US and the half-tamed wildness of the men that pilot through it.

Into this atmosphere, he brings vampires. A lost and fragmented coven of vampires is spread through the US, alternately hiding and feasting as their needs demand. While some 'good' vampires see the age of steam as an opportunity to learn, grow and explore, others see it as a means to spread their evil more quickly.

Thankfully, this is not a textbook on the politics of vampirism. Nor is it a seedy supernatural romance - although the occasional New Orleans setting makes a few comparisons to Anne Rice inevitable. The vampires of Fevre Dream are not romantic or passionate (or even particularly good looking), they're a perverse subculture in desperate need of shelter and survival.

In fact, the hero of the book - Captain Marsh - is the anti-Rice. Not only is he not a vampire, but he's ugly. And rude. And very rough around the edges. And not in the least bit sexy.

Although not quite steampunk, fans of the genre will enjoy this book for the absorbing look at an interesting historical period. And although not quite horror, fans of that genre will enjoy this as well, as Martin shows off his ability to create and sustain tension throughout. Overall, a terrific book - and one extremely worthy of notice.
★ ★ ★ ★ ★
meann
What a shame that this work is out of print! Certainly one of the "classics" of contemporary vampire literature, written with much greater skill than Ms. Rice's novels, this work, first published in 1982, is similarly set in New Orleans and along the Mississippi River and its tributaries during the mid 1800's, as much an ode to the former glory of the steamboat trade as a reworking of the legend of vampirism. Recreating a brief yet important period of our history with an obviously loving and detailed historical and nautical accuracy, George R.R. Martin, while borrowing much from the traditions of vampirical lore, at the same time reinvests those traditions in ways that are fresh and original, eliciting both horror and sympathy with his characters. As is evident in his more recent and popular "Song of Fire and Ice" cycle, Martin's characterizations are complicated and motivated by desires often in conflict with one another, creating tensions and undercurrents that go beyond the confines of the plot, and, along with his skilled prose and attention to detail, bring both his story and his characters to life. And, for anyone that has ever visited historical Galena, I believe you will readily recognize and be transported back to the time-encapsulated beauty of the town at the conclusion to Martin's book.
Despite the misfortune of being out of print in the United States, we are fortunate enough to have had the book recently reissued in England as part of the Gollancz/Orion Masterworks of Fantasy series. It is available through the store.co.uk, and I would highly recommend that anyone interested in horror/fantasy or vampire fiction spend the money to obtain it there. And, hopefully, with all the interest that the author's new series is generating, some publisher in the States will wake up and republish it here. Considering that all of Anne Rice's novels are still in print, this work is certainly and arguably more deserving.
★ ★ ★ ★ ★
chastity
This is a very non-traditional vampire story, set as it is in the slave ridden south and along the Mississippi with riverboats. The vampires are presented as another species, using the various myths and legends about their kind as camouflage but are incapable of doing those things. It is also a story about how time can destroy everything all by itself. Good things, bad things, valuable things, all crumble and become less than they were are as time passes.
★ ★ ★ ★ ★
charlie crane
I haven't had cable in several years, so when all my friends could talk about was Game of Thrones, I decided I wanted in on the fun and went to purchase the books. My local bookstore didn't have any in stock at the time, but they did have Fevre Dream. I loved Anne Rice' vampire stories, and hoped this would be not only a decent story by itself, but a good introduction to George RR Martin's writing style.
Fevre Dream is awesome. I finished it, hoping that here might be more stories to come, but unfortunately, there are none. It is delightfully dark, there is no fear of sparkly teen vampires here. I look forward to reading it again in the future.
★ ★ ★ ★ ☆
alyssa hancock
I'm like many readers who know George R.R. Martin from his fantasy books. I think he's one of the best fantasy writers currently active-- the series Song of Ice and Fire is one of the best going at the moment. I picked this book up because I was curious to see what his take would be on vampires, and while I don't find that it has all the strength of his fantasy novels (_Fevre Dream_ is a very early novel for Martin) it still doesn't disappoint.
_Fevre Dream_ is a historical novel, set in the grand days of the Mississippi steamboat captains. The experienced but unlucky captain Marsh takes a strange business partner-- Joshua York. York is an intelligent book-reading man who has the unusual habit of sleeping by day.
Anticipates the better-known Rice vampire novels in the idea of a vampire at war with its own nature. _Fevre Dream_ is intelligent and well-written-- well worth reading for both established Martin fans and fans of the vampire novel in general.
★ ★ ★ ★ ☆
zoe carlton
One of the best written vampire novels I have read. A real pleasure after having waded through so much tripe elsewhere.

GRRM knows how to write, and how to plot.

The main character in this book isn't really a person at all... it's a steamboat, the Fevre Dream. It is built by a Captain, and his strangely pale partner. Together they take to the river, getting involved in trying to set fast times and race other steamers.

Things hot up when it becomes obvious that the pale partner has night-time interests. He is hunting for others of his kind. And when he finds them, we get to some of the most vicious vamps in literature, along with their equally vicious human "pet"

The characters are all vividly drawn, especially Abner, the steamboat captain who just wants to be on the river, in a big boat.

And GRRM has enough twists and turns in the plot to keep the reader intersted through until the end, which comes with a perfect grace note. There won't be a dry eye in the house.

They really should make this into a movie... just to show what "Interview with The Vampire" COULD have been.
★ ★ ★ ★ ★
mansh khare
One man's dream is nothing special, he just wants money to keep his business, his steamboat company, alive. Captain Marsh also wanted a grand and FAST steamboat like none made before.
Josh York also had his own dream, a very special dream. To carry it out he had to have a steamboat and he had the money to build it. All he needed to make it happen was Captain Marsh's help and skill.
Together they would help each other with their dreams. But sometimes dreams can become nightmares. What happens when Marsh finds out that York's dreams are not that of a human?
What happens when he finds out that York is a vampire?
The book is superior to many other vampire books. Good plot, great characters that you care about (or end up disliking), a interesting spin on vampires as a race and wonderfully detailed.
A must for any vampire library OR any library. Not just a good vampire story, but a good story. Fiction at its best.
★ ★ ★ ★ ★
holly pokorny
Often I hear that good stories can be retold if the author brings their own voice to the work and some originality. I thought I understood this concept until I read Fevre Dream by George R. R. Martin. This is a vampire story like no other, one where the obsessions of the night creatures are as viscous as blood and only matched by the obsessions of a Steamboat Captain in the grand years of the Mississippi River trade.

The Vampires are real. Martin creates them anew, a race that interacts with humanity, or cattle as the beasts call us, but isn't part of us and never were. These are brutal, nocturnal predators who, while possessing great intelligence, submit themselves to primal urges and instinctual wolfpack behavior. That is, until a bloodmaster arises to challenge all other bloodmasters, Joshua York, a vampire who brings the cure to the bloodlust and demands all his kind submit to his will.

Another bloodmaster, Damon Julian, refuses and a battle of wills results with the fate of Captain Abner Marsh's beloved Steamboat, the Fevre Dream, caught in the middle. The Captain is willing to risk all else to preserve his beloved beauty.

With the Mississippi as backdrop and the passions of all involved raising the tension on every page, it's a shock that this volume didn't overshadow all of Anne Rice's efforts in the genre. It's to the fickle tastes of the reading public that I blame this oversight.

Fevre Dream belongs on every Vampire Story list and on every bookshelf. Mr. Martin, I applaud you.
★ ★ ★ ☆ ☆
ken bradford
Fevre Dream
George RR Martin

It is 1875 and Joshua York is a vampire - part of a race that existed long before humans existed and who need to drink fresh blood once a month. After discovering a harmless way to do this, Joshua wants to become bloodmaster (leader of this society), gather his people and lead them out of hiding to live peacefully with humans. His main obstacle in this is the current bloodmaster, Damon Julian, ancient, insane, and seriously depraved.

Abner Marsh is a broke Mississippi steamboat owner. To turn his luck around and regain his business, he accepts an offer of partnership from Joshua York. He wants the new steamboat, the Fevre Dream to use as a cover when travelling in search of his kind. Abner knows Joshua is a bit `off' but his love for the river helps suppress his misgivings.

There was a lot of boring (to me) detail about boats and I lost interest. The story seemed slow-paced and to drag with all the flashbacks. There wasn't enough romance for me and it was too much in the horror genre, which is not appealing to me. If you want light, fluffy, mindless entertainment, this is not the book for you. If you like historical horror boat vampire stories, try this.
★ ★ ★ ★ ★
janet severn
George R.R. Martin is best known for his epic fantasy series A Song of Ice and Fire, but the man has stated before he is most proud of Fevre Dream. I can see why. Except for a few minor issues I had (which stem more from pet peeves than anything else), this is as close to a 5 star novel that I have read in the past six months. It's a much shorter novel, and while it is classified as a horror novel, I would consider it more of a period piece with fantastical elements in play. There are parts that are genuinely creepy, though.

Fevre Dream follows the story of four characters. There is steamboat captain Abner Marsh, whose company is threatening to close down from bad luck. The mysterious Joshua York approaches Marsh with an offer that is too good to be true: York will put up the money to create a big, bold, and beautiful steamboat and Marsh will manage it. The only requirement is Marsh not ask York about his peculiar habits. Marsh takes him up on his offer and soon enough is caught up in something far bigger than he ever imagined. And then there is Sour Billy, who is the extremely loyal servant of Damon Julian. He brings slaves to Julian's property as part of a feast for him and his friends.

Martin's strongest asset in Fevre Dream is his ability to slowly build up tension. The first half of the novel is slower, setting the groundwork for what is to come. But as each confrontation occurs, the stakes get ratcheted up a little more. Martin also does a remarkable job at slowing the pace down when needed, but taking up very few pages while doing so. Having chracters give off very long monologues and stories about their life accomplishes a lot in a small amount of room. Marsh and York both come across as very complex characters. Marsh yearns for his name to live on after he passes away, but fate seems to conspire against that ever happening. His temper gets the best of him and he makes many rash decisions. York is decidedly different than every other vampire written, as he yearns to become a friend to humanity. He's tired of living in the shadows, but he's also having to face himself and his thirst for blood. Sour Billy and Julian are more two deminsional as the villains of the story, yet are both deliciously evil in their own seperate ways.

While there are a lot of different themes within the novel, I think the story comes down to being about loneliness. It's a very sad concept, but it is also one that is very fufilling. Marsh always seems to be in the company of others, yet he doesn't seem a part of them. Despite his social nature, he comes across as being a very lonely man. One chapter in the later part of the novel is absolutely emotional and tearjerking as you see each of Marsh's friends leave him one by one. York yearns to be a part of the world, but he can never be. It's a read sad thing that he keeps himself in denial of the very fact. The reforms he wants to make for his species simply isn't going to be enough. He's destined to live in the shadows for as long as he lives.

There's a remarkable amount of color instilled to Fevre Dream. Lots of descriptions about various cities, the steamboat trade, the attitude towards slavery, and -- in true Martin fashion -- food. Lots and lots of food, of all different varieties. Marsh is as close to being Martin as any character he has written. It should also be noted that Martin does not shy away from the darker parts of slavery during this period. While it is not a racist story, it is true to the period. The backstory and the history of the vampires is also fresh and entertaining to learn about.

Fevre Dream is a novel well worth reading. The conclusion is a tad too short for my liking (I prefer longer endings), but it is easy to look over that for others. If you can get through the first half, which was a little slow at times, then you should find the story very fufilling. Martin's prose, as always, is in fine form as well. Expect horror elements, vampires that aren't embarassing to read about, and a downpour of emotional sections. A wonderful novel for anyone to read.

4.5/5
★ ★ ★ ★ ☆
tessa
Imagine if Mark Twain had written a vampire novel, and you've got Fevre Dream by George R. R. Martin. The novel follows the story of Captain Abner Marsh and his dream of having the grandest steamboat on the mighty Mississippi. Unfortunately his dream has been shatter thanks to a hard winter destroying his fleet. Captain Marsh is thrown a lifeline, however, when a mysterious and eccentric benefactor named Joshua York offers to build him the ship of his dreams.

Marsh of course accepts and they begin their maiden voyage. But once on the river York's eccentricities begin to rouse suspicions. Why does he only appear at night? What is up with his equally odd friends. Why does he leave the ship for days at a time, only to return with blood stains on his hands.

Martin deftly weaves a tale that grows more engrossing the further I read. Not all is as it appears to be, and the amalgam he has created, between Life on the Mississippi, and Dracula was certainly interesting. He leads you to what you think is the climax of the story several times, before finally wrapping the story very satisfactorily.

I liked the book, and Martin is my favorite author. I'm a huge fan of A Song of Ice and Fire, and I'm slowing getting around to reading his earlier works. While not up to the level of the other Martin novels I've read, Fevre Dream is definitely worth picking up.

7.5 out of 10
★ ★ ★ ★ ★
nikki crupi
Mr. Martin was coming to a local convention, so I thought it would be a good idea to read some of his work. Even though I did enjoy his "Song of Fire and Ice" series, this is the book I keep coming back to. My family decided to take a river boat cruise on the Mississippi, starting in New Orleans and working our way to Memphis. This book evoked memories of what I saw on this cruise--the landscape, the hidden bayous, the culture and how, if they were real, vampires could truly adept to this area. Most people think that Anne Rice's books are the best example, but I have to disagree with them. Her novels are good, but they don't capture the imagination that this book does. The details about the sounds, sights and general life are brillant. A person can get lost in this story. Once it is finished, you want to go back and start again, just for the details.

I know that this book has been adepted in a comic book series. I am just waiting for the graphic novel of the whole series to come out. I want to see how it is translated since I have certain picture in my mind.

This book is much, much shorter that his Fire and Ice series, has beautifully written characters and you don't need a cheat sheet to keep everyone straight.
★ ★ ★ ★ ☆
elwing
I love the way the George R.R. Martin can weave together a story and make you become a part of it. I read the book within a few days, only putting it down when necessary. It is an interesting take on the vampire myth and I enjoyed his interpretation. I wasn't too sure if I could relate to a character like Abner Marsh, but I found myself becoming attached to him and wanting to know more. I wasn't disappointed. Some of the narration on steamboats had my eyes glossing over in boredom, but Martin has a way of making almost anything interesting. I wish that there was more development in some of the other characters, such as Valerie, who I found to be rather one-dimensional, and the other vampires. Although, considering how short the book is in comparison to his other novels, that couldn't be helped much.

This is definitely a good read while you are waiting for the next book in the A Song of Fire and Ice series.
★ ★ ★ ★ ★
lilmissmolly
If there's any justice, readers by the boatload should follow Martin from the more familiar world of Westeros to the antebellum Mississippi he has recreated here, an era of whistling steamers, cussing captains, hot headed duellers and slaves in dreadful manacles, of scald-faced men shovelling wood and pitch into engines as one boat bears down on another to secure its reputation in a race. Martin has stoked his pages with research, and the result is a richly authentic period setting, filled with all the attitudes and vocabulary of the time, presented nakedly to our modern sensibilities and flinching from nothing (beware: the N word is used as frequently as the unenlightened tongues of the time would sadly have wielded it.)

And of course, there are the vampires. Not just any old vampires, these. You'll find here a highly original take on the tired old Dracula trope, one that has been shamelessly plundered by subsequent authors. If you think True Blood came up with its core idea, think again. Forget, too, any of Stephanie Meyer's supposed innovations. Back in 1982, a river of invention quietly flowed from Martin's ink well into the vampire genre, and this deserves to have been far more widely recognised.

It is much more than an exciting vampire novel told in beautiful prose, with skilful and emotive use of Romantic poetry (Martin has been called the American Tolkien: well here, he surpasses Tolkien by actually making the verse key to the story). This is a very moving tale about friendship, about the bond that develops between the unlikely main character: Abner Marsh, a rotund steamboat captain whose luck is as lacking as his beauty, and Joshua York, the mysterious, white-haired young gentleman who arrives to funds the construction of the steamboat Marsh has always wanted. From near ruin, Marsh may now have a vessel that can outrun even the illustrious Eclipse. (And as for York, he only ever appears at night...)

At times, the pace can ebb like the river itself. But stick with it: ultimately, Martin outruns many a hackneyed practitioner of the vampire novel. And even if you're the sort of fantasy reader who prefers their exsanguination by sword rather than fang, you shouldn't be put off: it's rare enough that a writer creates believable characters making resonant decisions, has them ponder big questions of existence, and makes the fantasy elements an effective metaphor for real historical events. Board the Fevre Dream as soon as you can.
★ ★ ★ ★ ★
harpreet singh
George R.R. Martin Writes the Greatest Vampire Novel Ever Published (in English):

Yes, shockingly, I loved this book by my favorite author. Set in Louisiana and all about vampires, Martin did it before it was cool. We also get the added benefit of STEAMBOATS, which are amazing and badass, and before this I had no idea that was the case.

I was lucky enough to meet Martin recently, and I asked him which of his works he was most proud of. He said this book was his favorite, with Armageddon Rag a close second. I can see why he chose this, and I don't disagree.

I don't want to spoil anything, because you (yes, you. Reading this review) should read this book.

Suffice to say there is a rather unlikely protagonist for a vampire novel, and the vampires themselves are unlike any I have ever read about, and are all the more intriguing for it.

While reading the book, I found the pacing odd at times. After finishing it and looking at the piece as a whole, however, it worked brilliantly. Some of the themes worked the same way for me. Viewed in sections they seemed strange, perhaps, but fit together like puzzle pieces when I finished the book.

With the right casting and direction, this book could make a fantastic miniseries for HBO. Hear that, HBO? Get John Goodman on the phone.
★ ★ ★ ★ ★
john mundy
I have read my fair share of Mr. Martin, and while I enjoy most his writing, both his fantasy and science fiction, this is by far my favorite of his, if not one of my overall top books ever. It is distinctly written in Martin's style, however, which could turn some people away. It is very descriptive and he takes some time to build up characters. I think this helps bond you to the characters. Unlike Song of Ice and Fire however, this is a stand alone story, so there is a great balance of character building and story telling. Side note, I personally think GRR Martin does his best work in short stories and stand alone books.

What you should know about this book is that the river boat is a unique setting that is rarely visited, but it really allows your imagination to take off (think if Mark Twain had written a horror story). It is unpredictable, engaging, delightfully brutal, and will leave you with a melancholy feeling that is perfect for an autumn afternoon.
★ ★ ★ ★ ★
peg schneider
While i admit the first half of the book, about 150 pages, might be slow going and cookie cutter, the book really kicks into steam after that.

The last half blows by and leaves you thirsting for more. The ending to this book, as others have said before me, is extremely sad and its closing lines are truly beautiful.

Sadly though, this book is out of print and might be tough to come by, i ordered mine through the store UK.

You might also want to check out Martin's current series, A Song of Ice and Fire, which overcomes Fevre Dreams brilliance in my opinion.

And i also heard Martin is maybe thinking of doing a follow up novel to Fevre Dream...

We can dream cant we?
★ ★ ★ ★ ★
ruthmarie
I read this years ago before GoT. I loved this vampire story, so different than others out there. It does start out slow but the setting, the river, the time and place was much slower than our modern times. Enjoyable read!
★ ★ ★ ★ ☆
mahnur
This is a very pleasant read. I first met the author through A Song of Ice and Fire (ASoIaF) nearly 7 years ago now, and never really ventured into any of his other novels. Personally, I am not too interested in vampire stories, as I prefer high fantasy and adventure. In this sense, the book is not similar at all to ASoIaF. If you are not interested in vampire stories, speaking frankly, I would bypass this novel. There are plenty of other writers out there that could use your attention.

There is not much complexity in the story, as this is set on the Mississippi River which follows the human captain of a steam boat and his vampire business partner. The characterization is done very well: the characters have distinct and memorable personalities, and their converging tales are compelling. I have not read other vampire novels, but I do have to say that GRRM's universe of vampires is distinctly different from the movies and television shows as he completely removes the romance aspect of vampires that is so commonly portrayed in popular culture today.

The book is quite entertaining and very well paced, and I would recommend it for a long vacation read rather than a rainy day treat.
★ ★ ★ ★ ★
charles egeland
WOW. I've resisted reading anything by Martin outside of A Song of Ice and Fire. I couldn't imagine that he could write anything else as wonderful as that series. What an idiot I am! Not to say that Fevre Dream is necessarily on par with that epic series, but its a fantastic and well written story. GRRM is just a fantastic writer and storyteller.

I'm not going to rehash or comment on the plot, but wanted to say this is a page turner I couldn't put down. Amazingly good entertainment.
★ ★ ★ ★ ★
kelsey robinson
St. Louis, 1857. Abner Marsh is the owner of the Fevre River Packet Company, running several steamboats up and down the upper Mississippi and its tributaries. But, during a particularly harsh winter, he loses all but one of his ships. In some financial difficulties, he encounters an unexpected saviour when a European, Joshua York, offers to bail him out and fund the construction of a grand new steamboat. Marsh's career and company is saved, and he is soon the captain of the Fevre Dream, the greatest side-wheeler to ever run the river. The ship begins its maiden voyage to New Orleans, but as the ship travels south, rumours begin to circulate about the unusual Mr. York, who takes his meals at midnight and sleeps through the day, and who takes a strange interest in the reports of unexplained deaths along the river banks.

Meanwhile, in New Orleans a man named Sour Billy Tipton recruits slaves for his employer, a mysterious recluse named Damon Julian, who lives in an old, crumbling estate on a bayou south of the city. Julian has an odd reputation and people mutter about all the slaves who go onto his estate but never leave. It becomes clear that, to their 'people', Julian is a constant, ancient and immovable force, and York is a new saviour, come with a promise of liberation and freedom. Only one of them can prevail. But in this clash what will be the fate of the Fevre Dream, its crew and its captain?

Fevre Dream was originally published in 1982 and was a big hit for its author. It sold very well and attracted a great deal of praise, even a cover quote from the hard-to-please Harlan Ellison. The novel is a hybrid of Heart of Darkness, The Adventures of Huckleberry Finn and the complete works of Byron, welded to Martin's gripping storytelling abilities, here at the height of their powers. In terms of completed works, it is GRRM's finest novel published to date (although in terms of incomplete ones, A Storm of Swords may be slightly stronger).

The genre here is horror, mixed in with a strong historical flavouring. The atmosphere of the novel is vivid and extremely rich, and after a few pages of reading about the steamboats on the Mississippi you'll be swatting aside imaginary flies and thinking about opening a window. GRRM strikes an impressive balance between the romantic vision and the harsh reality of a historical period here, as he does with 1960s bands in The Armageddon Rag and with medieval warfare in A Song of Ice and Fire. Yes, the steamboats on the river at dusk are a stirring and evocative sight, but there's also the slave trade and the dirty riverside towns where crime runs amok and the slowly building tensions that will explode in civil war just a few years later, all of which is well-depicted.

GRRM is widely-regarded for his characterisation and here it is no different. From the bluff, fat and straightforward Abner Marsh to the driven, passionate Joshua York to the weaselly Billy Tipton (who may be GRRM's most pitiably hateful character ever) and the horrifyingly empty Damon Julian, he has populated this book with characters who stay with you long after the final page is turned. The plot is page-turningly compulsive and the pace furious, but still with enough pauses for breath to let the atmosphere sink in. And, as a horror story, it is genuinely horrific. No punches are pulled, there are no cop-outs and what victories there are come at a terrible price.

That said, like Huck Finn travelling downriver with Jim, Fevre Dream has at its core the notion of friendship and what lengths people will go to help one another, and this is worked through the narrative in a masterful manner culminating in a final chapter which may be GRRM's finest piece of writing to date.

Fevre Dream (*****) is a book I curse, for it has destroyed almost all other vampire fiction for me. Very little of it stands up to this volume (the C4 mini-series Ultraviolet, maybe Buffy before every other vampire on the show started getting a soul and going Twilight on us). But the price is worth it. This is a magnificent novel. It is available now in the UK from Gollancz (the current edition has a disappointingly bland new cover, but thankfully the superb one which previously adorned it is still in print) and in the USA from Bantam and also as a limited edition from Subterrenean Press, attractively illustrated by Justin Sweet.
★ ★ ★ ★ ★
sadegh jam
I suspect that most fantasy readers who are familiar with the work of George R. R. Martin know him because of the superb A Song of Ice and Fire fantasy series. It is less well known that Martin was already an accomplished author with several books to his credit. One of his early novels, Fevre Dream, is a 1800's vampire story set in the steamboat days of the Mississippi River. Martin tells a very different story than one might expect from the "vampire fiction" genre. Captain Abner Marsh is a steamboat captain who has seen better days. He was once a great success but misfortune has destroyed his fleet and left him with one run down steamboat and a tarnished reputation. When Marsh accepts a meeting with a man named Joshua York, he has no idea that it will change his fortunes and the rest of his life. York wishes to become Marsh's partner in a business venture and is willing to front Captain Marsh a rather large sum of money with the caveat that Marsh must not ask questions of York's business and that any of York's commands must be obeyed without question no matter how odd they may seem. York's proposal is so much larger than the value of the Fevre River Packet Company that Marsh, being honest, tries to discourage York and express the reality of the worth of his company. In the end Marsh accepts on the condition that the money will go to building of his dream steamboat and his fate is sealed.

There is a second part of the story that will eventually become intertwined with that of Marsh and York. That story is of Damon Julian, a powerful and old vampire on a New Orleans plantation. Damon is the Bloodmaster of a cadre of vampires. He provides them with the human victims they desire and in turn they serve him. Damon seems content to be where he is, though his cadre and one human servant warn Damon that it is time to move to a new city because the danger of rumors and speculation is too strong and that will eventually bring the townspeople down upon them. Damon begins to send away some of his cadre and bring new vampires into his fold, and it is with this action that the opportunity for the stories to mix begins.

The common image of the vampire today is one of three possibilities: 1: The vampires from Buffy the Vampire Slayer where the vamp walks by night and can act otherwise human until he or she puts on his or her vamp face and kills the victim. Certainly evil. 2: The classic Dracula image of the lone vamp. 3: Interview with the Vampire where there are long lived vampires who are evil and very involved in society and some form relationships. In a sense Fevre Dream is closer to the Anne Rice sense of the vampire, but not nearly so romanticized and there are aspects of the nature of vampires that are quite a bit different than we've come to expect. Many concepts of the vampire are shown here to be untrue or misunderstood: in particular, death by sunlight, garlic, stakes, crosses, and making new vampires. It is as if George Martin is re-inventing the concept of the vampire. Of course, Fevre Dream was never and will never be as popular as either Buffy or the pre-Christ Anne Rice and I do not see George Martin writing a series of vampire novels, so what we are left with is a great vampire story told in a completely different yet authentic way.

George Martin is a heck of a writer. He gets the period details of the slave holding south and life on a river but doesn't let the authentic feeling detail get in the way of telling the story. He gives the reader a strong sense of place and setting and sets some of the dialogue in period dress, but not in such a way that the flow of reading is interrupted. That Martin takes the reader to a different place and time and does not do what one might expect with the story is all the more reason that this early George Martin novel should not be missed.

-Joe Sherry
★ ★ ★ ★ ☆
lizzie k
Fevre Dream is an excellent, spell binding book. The narative is gripping and the good versus evil theme is primary, with the vampires in it almost coincidentally. It could have been serial killers and been as effective. But it was vampires and thus it should rank in the top of the vampire literature ranks.
This did remind me a lot of Abraham Lincoln: Vampire Hunter in that it was set over the same time fram.
Abner and Joshua are both sympathetic characters.
A simply hard-to-put-down book. I highly recommend it!
★ ★ ★ ★ ★
tuomas
I first read it years ago and was blown away. I don't like "vampire" novels. That sex with a dead person thing just doesn't hit me right. THIS is different! Vampirism in this book is presented in a believable way and the characters ring true. I won't say more 'cause I don't want to spoil the discovery for you. I'm so glad to see this back in print.
★ ★ ★ ★ ★
bhavya
I waited two long years for this book to roll into my favorite used sci-fi and horror bookstore. The day it came I raced home and read it until I was finished. It is a well crafted story. This book takes place on a boat on the Mississippi river--prehaps an unexpected place for a vampire tale. The characters a fueding an almost good against evil--it works wonderfully in this story. The characters in this novel are well constructed and enjoyable to get to know. The plot is well defined, complex, and detailed. All I can say is that this is a great story. I urge anyone to try to get a copy if they can. I often feel like so many times like Fevre Dream was unfairly put out of print. If you can find it, I hope you enjoy!!
★ ★ ★ ★ ★
cita
For some time I've been a fan of George R.R. Martin's A SONG OF ICE AND FIRE series. In the last few years, though, when my mind turns to that series, it's usually either (a) to speculate about potential plot twists or (b) to wish the next book were out already. What I forget is how much I simply enjoy Martin's writing, particularly his nuanced, flawed characters and the way he can turn a phrase. _Fevre Dream_, a tale of vampires on the Mississippi River in the mid-to-late nineteenth century, provided the perfect opportunity to savor Martin's writing in a stand-alone novel with a comparatively straightforward plot.

Abner Marsh is a steamboat captain facing financial ruin when he meets the wealthy, enigmatic Joshua York, who offers to become his partner and help him build a magnificent vessel, on one condition: Marsh must refrain from questioning York's strange habits. Marsh's curiosity is piqued as the boat's maiden voyage progresses, though, and what Marsh discovers will haunt him all his life. The story is told mainly from the points of view of Marsh and of Sour Billy Tipton, a slimy overseer who works for the novel's villain. Later, York takes point-of-view duty for a chapter as he tells his story to Marsh.

Fevre Dream is the name of the steamboat, but it refers just as surely to the obsessions that drive each of the three central characters and that give their lives something of the feel of Greek tragedy. Each man has one driving goal that leads him back, again and again, into a situation from which he could have just walked away. Marsh wants to own the fastest and most beautiful steamboat on the Mississippi. Sour Billy wishes to become immortal and a fine gentleman, and have the last laugh at a society that has treated him like trash all his life. York's "fever dream" is a secret best discovered by reading the book.

The supernatural aspects of the plot are the stuff of nightmares, and the historical aspects are just as well-written. If it weren't for the vampires, _Fevre Dream_ would still be a fascinating historical novel about the steamboat trade and about the cities along the river as they were in those days. I learned a great deal about the time period without ever feeling like I was being "taught." Some of what we see is horrifying. Most of the book takes place during the era of slavery, and Martin draws a parallel between the vampires' predation upon humans and antebellum America's parasitic dependence upon slaves. One of Marsh's most satisfying developments as a character occurs when he begins to see these injustices as analogous.

Just as in A SONG OF ICE AND FIRE, Martin includes a great deal of gore in _Fevre Dream_. Some of the violent scenes are profoundly disturbing, but I can't say they're gratuitous. They seem fitting, helping to drive home the point that these are not nice vampires and this is not a gentle world.

Martin ends the book with a beautiful epilogue, cutting from the final combat to an evocative description of the Mississippi. This skillfully shifts the gears in the reader's mind from action to contemplation and gives a sense of the passage of time before moving back to the "where are they now." It's too long to quote in its entirety here, but here's my favorite stretch of it:

"On a clear night, the water flows dark and clean as black satin, and beneath its shimmering surface are stars, and a fairy moon that shifts and dances and is somehow larger and prettier than the one up in the sky. The river changes with the seasons, too. When the spring floods come, it is brown and muddy and creeps up to the high water marks on the trees and banks. In autumn, leaves of a thousand colors drift past lazily in its blue embrace. And in winter the river freezes hard, and the snow comes drifting down to cover it, and transforms it into a wild white road upon which no one may travel, so bright it hurts the eyes."

I greatly enjoyed _Fevre Dream_, and you will enjoy it too if you like Bram Stoker's _Dracula_ and the early books of Anne Rice -- the vampire ones and her "straight" historical novel _The Feast of All Saints_. I also recommend it to Martin fans looking for a fix during the wait for _A Dance with Dragons_.
★ ★ ★ ☆ ☆
peyton herrington
Martin is my favorite author, but Fevre Dream wasn't really up my alley. I figured that since I loved Anne Rice's Interview with the Vampire, a similar novel by George would have to be at least as good. Maybe I just had my hopes up too high for this one. It was still decent, but I couldn't help but feel that Interview just had it outclassed on so many levels.
My main problem with this book, was the same problem I had with Dying of the Light... the pacing. It was just very slow. Maybe I'm just a shallow reader who needs more action in his literature. The Song of Ice and Fire novels, Tuf Voyaging, Armageddon Rag, and almost all of his short stories were simply outstanding, so I'm having a little trouble putting my finger on any other reasons why I didn't like this book.
However, as you can tell by its rating, it certainly has it's fans here, so I'll end off just by saying that if you didn't care for Dying of the Light, you probably won't care for this one either, and visa versa. Its out of print in the US, so just get it from the library if you must read it, then buy it only if you liked it.
★ ★ ★ ☆ ☆
francescaj
Slow story, good characters, interesting take on the vampire stories. I found the first half of the book slow reading, as it is basically just a long intro to the characters and the situation. The story doesn't really get into gear until the second half of the book.
★ ★ ☆ ☆ ☆
davina fankhauser
I'm really sorry but I don't share the other reader reviewers' enthusiasm for this book. This book failed for me on multiple levels. I didn't feel it was well written, or a good mystery, or a good horror, or any sort of good narrative, really. Despite what the back of the book said, it didn't add any great new entry to the vampire genre (potential minor spoiler revealed pretty early in the book - they are born that way! they're a race!) it didn't have any particularly interesting philosophy although it expounded a few (ordinary people are cattle!) and along the way it just seemed to reveal casual petty cruelties and thwarted ambitions without there being any particular narrative payoff or thought-provoking process. Slavery of black people in the Southern States is used narratively but quite lazily, the reader knows it's bad and that's good enough to sketch those characters as background scenery and nothing more. I would like to give this one star, or one and a half, because I'm so irritated by the waste of paper that is this book, but I can't quite tell if I went on reading it because I was in some way intrigued or if I was just expecting that something more must be present in a book by the author of the "Game of Thrones" series. I won't recommend this book to anyone though, and would hate to discuss it in a book club.
★ ★ ★ ★ ★
lilienknochen
Okay so ever since that certain series became a certain set of films (every teenage girl in the world will know what I am talking about) I have hated vampires. Loathed even...

What happened to blood sucking evil vampires, who, I don't know.... burn in the sun? Drink blood? Kill people?

This is what happened! George R.R. Martin stole them all and wrote a masterpiece!

The writing is superb, the story gripping and thrilling. If you put Bram Stoker and Charles Dickens together, this is what they would have written.

I would not recommend if:

1. You do not enjoy horror books
2. You hate anything with history in it
3. You are easily bored and do not have the patience to make it through less bloody/exciting parts, even if they add depth to the story.
4. You read something by Mark Twain and hated it. The feel and setting of this book are similar.
★ ★ ★ ★ ★
krishnali
I'm an obsessed horror fan and I read everything I can get my hands on, but oddly enough I don't care for vampire fiction all that much. It's a subject that's been done to death in my opinion and as a rule it kind of bores me. (With some exceptions, of course.) For years, I passed over Martin's FEVRE DREAM, thinking it was just "another vampire novel". But if you are lucky to come across a copy of this novel, don't make the same mistake I did. FEVRE DREAM is far more than just a vampire novel. It is a brilliant novel, period. I was so spellbound by this book, my house could have fallen down around me while I was reading it, and I probably would not have noticed. By the time I turned the last page, it had ranked itself as one of the best novels I have ever read. George R.R. Martin skills as a storyteller are unparalleled. I'm actually jealous of the fantasy and sci fi fans who've had his attention over the years. FEVRE DREAM has all the elements of the great classics of literature: larger than life characters, a perilous journey, and a story that sweeps you away like the river it is set upon... In a nutshell, it is a tale of vampires clashing on a steamboat in the 1850's. Two "bloodmasters", Joshua York and Damon Julian, are on a collision course of ideals and philosophy, and God help all those who are witness to it. The river will run with blood before it is all over... I'll never forget the cast of characters: the cruel and sick Sour Billy, the beloved curmudgeon Cap'n Abner Marsh, Hairy Mike Dunn, Joshua York, or Tobey the cook. I have never used the word "masterpiece" in a book review, but this book merits the term. Highest recommendation. You'll never forget this book once you turn the last page, I guarantee it.
★ ★ ★ ★ ☆
megan kortlandt
"Fevre Dream" is one of those brilliant genre novels that slipped between the cracks for many years, only to flower again when the vampire craze did. George R.R. Martin wove his own unique vampire mythos, and mixed it in with Southern grittiness, some shocking gore, and a grizzled ugly old man who may be the vampires' salvation.

Steamboat captain Abner Marsh has become business partners with the gentlemanly Joshua York, who pays for the construction of the ultimate steamboat. But strange deaths along the Mississippi lead Abner to suspect that something isn't quite kosher with Joshua, until Joshua reveals the truth about himself -- he and his friends are vampires, who are working to free his race from their bloodlust.

However, the evil bloodmaster Damon Julian wants to keep the vampires as-is, since it allows him greater power over his brethren. He's even got a Gollumesque human serving him before long. Abner's attempts to help his friend lead to disaster, and it will be many years before the two friends have a chance at killing Damon again...

Martin is one of the few authors who actually bothers to come up with an origin story for his vampires, rather than just having these pale bloodsucking people be... there. Without revealing too much, he weaves a haunting explanation for the biological, spiritual and cultural differences between humans and vampires, and sets them up as a brother race to homo sapiens (instead of undead corpses). It's awesome.

Martin's writing is gritty, dark and sometimes grotesque (a vampire using a BABY as food), and even at the best of times he fills it with the grimy atmosphere of a working-class man living on the Mississippi. The only real problem is the timeskip, which jolts us several years into the future and is kind of disorienting, but that's a relatively small problem.

And the entire plot revolves around two very powerful characters, who share a powerful friendship based on trust and a desire to help the vampire species. Joshua is the usual charming gentlemanly vampire, but he's elevated by his powerful desire to save his species from their enslavement to bloodlust and/or Damon Julian. And Abner is a totally unstereotypical vampire-novel character -- he is ugly, a grizzled military man, and even as a sick old man he kicks butt.

"Fevre Dream" is a visceral, gritty vampire novel that takes the time to explore the bloodsuckers' past, and comes up with a pretty brilliant plot in the present as well. A must-read for vampire fans who like it bloody and dark.
★ ★ ★ ★ ★
jessica
I normally hate vampire books... because they're more romance novels than fictional adventures. And the only reason i picked up this book, is because i've been absolutely hooked on GRR Martin's Song of Ice and Fire series. But i have to say, this book is absolutely amazing. I thought the only reason why Martin was able to recreate medieval life so accurately and amazingly in Song of Ice and Fire was because he must have been a medieval buff or expert... and maybe he is, but that means he must also be a Mississipi steamboat expert as well, because his writing is almost like he lived the time. Heck, i think i would have given this book 5 stars even if it wasn't about vampires and lacked any plot, and it was simply a diary or recounts of somebody from that time.
I won't spoil the book, but if you truly want to be transported to another time, this book is definitely for you.
★ ★ ★ ★ ★
cathie stahlkuppe
Let me first say that I discover Martin through his 'Song of Ice and Fire' books. Immediately I began to pick up anything the man has ever written - including Dreamsongs I & II, Armageddon Rag, Dying Sun, etc.

One day, roaming around Barnes n' Nobles, I came upon this little treasure.

Being a fan of vampire fiction - and ever pursuing quality stories in the genre - I picked it up excitedly.

After all, Martin was among my favorite writers - and here was a book of his in one of my favorite genres.

And let me tell you... this is no Twilight (a worn out phrase, but it deserves to be said).

As it stands, this is probably my favorite stand alone novel. The writing is, in a word, beautiful. Martin truly shines here with his fluid prose, quite reminiscent, as has been pointed out, of Mark Twain.

This is not a great review, but after reading this story six times in the last 4 years, I needed to get it down.
★ ★ ★ ★ ☆
lillyann
Definitely not a Game of Thrones book, but still entertaining. Good character development, but could have used a little editing. Story took you places that you weren't expecting, and occasionally probably shouldn't have gone to. Unfortunately the people you root for don't always come out on top. That alone kept things interesting. All in all, a good book and worth the time.
★ ★ ★ ★ ★
lynn palin
Taking place in 1857, this story is about Abner Marsh, who is owner of the Fevre River Packet Company, and once held a profitable steamboat business upon the Mississippi River. But one foul winter and a freezing river crippled his fleet and left him with nothing but his reputation as a formidable captain, and honest tradesman, and the ugliest man on the river. He is down to one lowly boat that travels only on the Illinois, and that one fading fast, when he is approached by Joshua York, a pale, enigmatic businessman who makes an offer of partnership with Abner.
York makes an offer far above what the Fevre River Packet Company is worth, but tells Abner that it is because of his desire to own and operate a real steamboat, and be captain though Abner would run the daily functions and pilot the boat. With Abner's experience and York's money, they come to an agreement to build the finest steamboat on the Mississippi, The Fevre Dream. Crewed with the best, she sets out from New Albany towards New Orleans, stopping first in St. Louis. Abner had not batted much of an eyelash when York first mentioned that he and his "guests" would be traveling up and down the river with him, his lust for owning a large, luxurious steamer that could beat The Eclipse's speed driving away the warning from York that he could be a bit...peculiar.
For York is a vampire, and is on a quest of his own. He has developed a drink that staves off the Vampire's hunger for flesh, and has a dream of turning his people away from the killing of humans. But working against him is Damon Julian, and his pack of hungry followers, who believe that the old ways are the good ways. Also with Julian is Sour Billy Tipton, their human servant who assists them in acquiring what they need and protecting them.
Little by little, things begin to unravel, and by the time Julian and Sour Billy join up with Joshua York on The Fevre Dream, Abner has come to realize his dream of running the biggest and fastest steamer on the Mississippi was nothing more than a dream, and that his desires had blinded him to the reality of York's mission.
This is a unique vampire story, appropriate for both vampire purists and vampire modernists; actually staging a battle between the two factions. Should vampires want to mingle amongst the human population, or should they retain their status as feeders and monsters? By taking this approach and placing it in the 1850's South amid the lively steamboat trade up and down the Mississippi River, Martin has created a creepy and exceptional tale of languid horror in a lush backdrop. This is a not to be missed novel whether you love vampire books or creepy southern tales. Highly recommended. Enjoy!
★ ★ ★ ★ ★
vikiniki2
G .R .R Martin is my favorite writer. Every piece of work he touches seems to turn into pure gold.
FEVRE DREAM started as a bit of disappointment, because aside from a tiny question or two, the plot seemed too predictable. About midway through the book though, those "tiny questions" I asked at the beginning were answered, and the entire plot changed into a unique, horror\epic vampire story.
The horrible villain has true depth, not the normal Dracula.
Add the creepy human cultist, alongside with Mr. Martin's appeal to cinematic moments, to one of the coolest vampire protagonist ever, and a fantastic setting in the Mississippi of the 19th century, and it can't really go wrong, can it?
If you read A SONG OF ICE AND FIRE and you're looking for something with a similar style, you've just found it.
★ ★ ★ ★ ★
devy
Fevre Dream
I love this book. It's a thrilling page-turner. Don't read any spoilers, so you can get the full effect. It reminded me of my behavior when I first read Harry Potter. I could not put Fevre Dream down and read it in two days and now I am almost through reading it a second time. At the fantasy writer's conference in Kansas City, Mr. Martin said that Fevre Dream was his favorite of the books he has written, followed by Armageddon Rag. I look forward to reading that one also.
The video of Mr. Martin at ConQuest 44 in Kansas City on May 25, 2013 can be viewed at:
[...]
Happy reading!
★ ★ ★ ★ ★
arshadali ansari
Really enjoyed the twist on the vampire story. Reminds me somewhat of S.M. Stirling's Shadowspawn series, but much much better and done quite earlier. Abner has much in common with another famous captain, Ahab, only barely overcoming his obsession before complete ruination. I enjoyed this story greatly.
★ ★ ★ ★ ☆
katie hall
Years ago, I read almost exclusively in the "horror" genre, until it (and me) just got tired.
A friend recommended this book to me recently, and I was intrigued because she is not a reader of horror fiction generally. To make a long story short, I couldn't put the book down. It is a much more entertaining read than the "Vampire Chronicles."
I was shocked to discover that this title has gone out of print. A fun read for anyone who likes historical adventure.
★ ★ ★ ★ ★
amy gettleson
Found this novel highly reviewed after completing George RR Martin's Ice and Fire series. I am NOT a fan of vampire movies/books, but I am obviously a huge fan of Martin's writing style. Martin does a fantastic job of telling his stories through specific perspectives, and in my opinion, that's what really brings a character to life.
This book is so much more than a vampire/horror tale. It's about two men from different races, who's only commonality is that they both dream big. One who will live forever, and one who's days are numbered. One who is rich and handsome, and one who is repulsive and down-on-his-luck. One who dreams of being revered by his entire race, and one who's only true love is the River and his boats.
This book becomes so inventive and creative that I believe it transcends it's genre. Recommended for anyone looking for a story worth investing themselves in. Shouldn't be a dry eye in the house after the last page turns.
★ ★ ★ ☆ ☆
grace prehn
Period piece FEVRE DREAM could have been a wonderful read had it stuck to its horror agenda. As is, the novel is more of an adventure yarn than anything else. However, George R. R. Martin does a fine job fleshing out some of his characters, most especially the partner of his main one, Joshua York. His journey from a "simple" vampire to a self-made human being does make for a fine reading. Just as the author's atmospheric hold of things do give chills once or twice. The main problem with the novel is the in-between action sequences that never ends. Just when finally everything starts picking up speed, we're back to a wordy (but very well-written) stance about ships and the many shades of the river. This form of attention picking goes on and on until the lengthy but still effective climax. Pick FEVRE DREAM up if only you dig this form of execution.-----Martin Boucher
★ ★ ★ ★ ☆
n ntsi
I admire Martin's work, but I'm not a Horror fan, so I was skeptical when I opened the book at the book shop. after two pages, I wasn't skeptical. after 5, I was ashamed of my doubts. Martin tells a brilliant, strong and powerful tale, and tells it extreamly well.
The only problme is that the first one hundred fifty pages are kinde' slow... but it picks up and is alot of fun. The ending was very touching.
Don't miss Martin's greatest creation, A Song of Ice and Fire
★ ★ ★ ★ ☆
lindsey barba
Sometimes dreams are fulfilled easily and some takes years and hard times. Does adversity make them all the more desirable? Marsh and York make for the most unlikely partners, but the are just that through and through. Martin is very descriptive writer, setting the scenes without overly stating the facts.
★ ★ ★ ★ ☆
octave naulleau
Fevre Dream was a good quick read. It does not contain the epic quality, huge range of characters (major and minor), and intricate twisty plot that A Song of Ice and Fire does, because it's a single novel. However, this book has Martyn written all over it. The characters are strong and the main character, Abner Marsh is an overweight, ugly, "for-mid-able", steamboat captain, who has the language and good looks of Night Watch recruiter Yoren (for those familiar with A Song of Ice and Fire), and the same hidden strength and morals. The other main character is Joshua York, a "young" sophisticated, elegant vampire, who has dreams of uniting vampires and the human race.

The plot kicks off in my hometown of St. Louis on the Mississippi River, when Abner Marsh is confronted by Joshua York with an interesting proposition. Marsh's steamboat company is currently in bad financial condition after he lost several boats to ice in the Mississippi. York has money and resources and wants to build Marsh the steamboat of his dreams, a huge, fast, luxurious, side-wheel steamer that will be able to pass the Mississippi's current queen, "The Eclipse". York has a hidden agenda of finding the vampires who have migrated to America and cure them of "The Thirst", in the hopes of bringing peace between vampires and humans. Thus, "The Fevre Dream" is built, and York's quest begins, as well as Marsh's to become the fastest boat on the Mississippi. To York's dismay he will soon find out that not all vampires want to be cured of The Thirst.

The strong points of this book are Martin's descriptions of the steamboats, how they work and how they're captained. He brings prestige to the old steamboat business, and he does a fantastic job of detailing their appearance, and bringing you into the rivalry between captains and the excitement of the race. After you read this book, you will actually feel like you know a little something of how steamboats ran and how the business was run. The river towns are also brought to life well. Martin fans will recognize his fondness of imagery by the way he describes the newly built boat, similar to his ability of describing unique heraldry, armor, and newly forged swords. The grittiness, although not quite as strong, is still there. There is some gore, and one scene involving a baby that really makes your stomach turn. The element of sex and violence is also apparent when Martin explores the seedier sides of New Orleans and other river towns. The plot, although somewhat unique of vampires and steamboats, doesn't contain many twists, and comes to somewhat of an anticlimactic conclusion. In Martin's style the ending is bittersweet, and no one gains anything without losing a lot. Martin continues his ability to introduce a character in short fashion, giving little details that immediately give them substance. ASOIF readers will recognize a pock-faced "Sour Billy" as a character very similar to Chett of the Night Watch. He also has the ability to put a little chill in you by introducing spooky folklore similar to some of the tall tales of the Night Castle at the Wall.

In summary, I would give this book 4 out of 5 stars. Don't expect ASOIF, but it is a good, quick read. I think the strongest writing was done around the steamboat races, and the weakest centered on the vampires. It possibly could have been a better novel, if it just dealt with a story of a steamboat captain and left the supernatural part out.

Favorite passage from Fevre Dream:

Karl Framm pushed through the crowd, a brandy in his hand. "I know a story," he said, sounding a little drunk. "'S true. There's this steamboat named the Ozymandias, y'see..."

"Never heard of it somebody said.

Framm smiled thinly. "Y'better hope you never see it," he said, "cause them what does is done for. She only runs by night, this boat. And she's dark, all dark. Painted black as her stacks, every inch of her, except that inside she's got a main cabin with a carpet the color of blood, and silver mirrors everywhere that don't reflect nothing. Them mirrors is always empty, even though she's got lots of folks aboard her, pale-looking folks in fine clothes. They smile a lot. Only they don't show in the mirrors."

Someone shivered. They had all gone silent. "Why not?" asked an engineer Marsh knew slightly.

"Cause they're dead," Framm said. "Ever' damn one of `em, dead. Only they won't lie down. They're sinners, and they got to ride that boat forever, that black boat with the red carpets and the empty mirrors, all up and down the river, never touching port, no sir."

"Phantoms," somebody said.

"Ha'ants," added a woman, "like that Raccourci boat."

"Hell no," said Karl Framm. "You can pass right through a ha'nt, but not the Ozymandias. She's real enough, and you'll learn it quick and to your sorrow if you come on her at night. Them dead folks is hungry. They drink blood, y'know. Hot red blood. They hide in the dark and when they see the lights of another steamer, they set out after her, and if they catch'er they come swarming aboard, all those dead white faces, smiling, dressed so fine. And they sink the boat afterward, or burn her, and the next mornin' there's nothing to see but a couple stacks stickin' up out of the river, or maybe a wrecked boat full of corpses. Except for the sinners. The sinners go aboard that Ozymandias, and ride on her forever." He sipped his brandy and smiled. "So if you're out on the river some night, and you see a shadow on the water behind you, look close. She don't show no lights, that Ozymandias, so sometimes you can't see her till she's right behind you, her black wheels kicking up the water. If you see her, you better hope you got a lightnin' pilot, and maybe some coal oil on board, or a little lard. Cause she's big and she's fast, and when she catches you by night you're finished. Listen for her whistle. She only sounds her whistle when she knows she's got you, so if you hear it, start countin' up your sins."

"What does the whistle sound like?"

"'Zactly like a man screaming," said Karl Framm.

"What's her name agin?" a young pilot asked.

"Ozymandias," said Framm. He knew how to say it right.

"What does that mean?"

"Abner Marsh stood up. "It's from a poem," he said. "Look on my works, ye Mighty, and despair."
★ ★ ★ ★ ★
mahima
I love the vampire genre, and I like reading "A Song of Ice and Fire," so I was pretty sure I would like "Fevre Dream." And from beginning to end, you are reeled into the action. George is great with character development, so the relationship between the two main characters, Joshua and Abner, is an obvious focus. They are heroes.....and friends, stronger together than apart. That is half of the novel's appeal. I read most of it during daylight hours, and that would be my recommendation! It's a riveting, scary story, and a darn good read.
★ ★ ★ ★ ★
tirgearr publishing
I tried this after reading other books by Martin, and this story is special. Not content to dwell on cliches, Martin presents us with a slow-paced mystery which deepens into horror. Rather than the dashing leading man, he builds his story around an ugly, overweight steamboat captain, with all the limitations such a man would have.

While there are actions scenes in the novel, the real craftsmanship is the tension and buildup. By setting his story in more primitive days, Martin allows the reader to feel the helplessness that the characters feel, the sheer dread of the inhuman monsters.

At the same time, the author connects the reader to the emotions and motives of his characters nicely, explaining confusing actions rather than just performing them.

Try this for a nice little scare.
★ ★ ★ ★ ★
s rina
An early brilliant work. This one made me a Martin fan years ago. Remembering this book is what drew me to A Game of Thrones when it was first published.
The characters in Fevre Dream are, typical of Martin, *complete*. The monsters are monstrous and the humans are . . . well, alive. Or something . . .
★ ★ ★ ★ ★
brandy frasier
I probably first read this book about 16 years ago or so. Picked it up on a whim at the library and it has been on my recommended list ever since(although the publisher seems to have thought otherwise.) I am fascinated with the vampire myth and this novel was the first to make me realize how adaptable the myth was - Anne Rice's often brillant concepts aside. Every thing changes so why not the vampire's legend? Being 1999 I can't remember the specifics , I just remember it was a rousing read that caused me to ignore all my mundane duties at the time and read it straight through. I was greatful that it also made George R.R. Martin a name that I would look for in the future when looking for a good read. My wife and I became fans of the early television episodes of Beauty and the Beast and imagine my surprise when I realized my favorite episodes were penned by George R.R. Martin ( the episodes that dealt with character developement and ambiance, not the ones given to unadulterated trash romance.) I soon made sure I read all that Martin had written and I'm looking forward to the to reading the Clash of Kings follow-up. Fevre Dream is an atmospheric cruise down the nether regions of the Mighty Muddy. I also want to thank the store for the chance to expound on an out of print novel. Service and appreciation of the medium, whether it be print or audio is a commendable trait seldom found in today's retail world.
★ ★ ☆ ☆ ☆
emily decamp
I had high hopes for this book that really never came to fruition. I could not seem to invest anything into the characters. Most are unloveable and vaugely written. Only the charater Abner was fully fleshed out. Yet his singled mineded pursuit of the Fevre Dream over the years was too focused and unrelatable. More like the movie Ice Ages' Scrat chasing the acorn that something to relaly grab on to. The "vampire" creatures were a real disappointment. Just could not connect nor learn to care about any of them. There are moments of greatness but it reads more like an outline for book than the actual book. I have come to expect far more fom GRR Martin.
★ ★ ★ ★ ★
sabina
It's been a very long time since I took the time to write a book review. I decided to offer this one because of many of the comments already made. The novel is exactly as people have said: It sticks with you. I read it at least ten years ago, then my copy vanished. That's bizarre, for me, seeing as I have almost every book I have purchased since I was in grade school.

And yet I remember it clearly. Clear enough to be researching it once again, looking for another copy and some info on the author.

It's a page turner. One of those books "you can't put down". The kind that causes you to yell at people to go away if they interrupt you. The characters become people you know, and the ending is as haunting as any I have read. It's an ending that comes too soon and leaves you wanting more. I hope that the author is indeed working on a follow-up. It's a story that definitely deserves it.

One of the best vampire novels ever written, and light-years ahead of anything Rice has done on her best day.
★ ★ ★ ★ ☆
jennifer beever
With Fevre Dream Martin has written an enjoyable tale of horror aboard a steamboat on the Mississippi river in the mid 19th century. While the vampire story is good it's the setting that makes this novel worth reading amongst the endless stream of vampire stories cramming bookstore and library shelves. Martin does an admirable job of painting realistic scenes of life on the river and aboard a steamboat. He throws out just enough jargon to keep it authentic. Recommended for both horror fans and those who enjoy period fiction.
★ ★ ★ ★ ★
joy surret
First off, I have to say that George R.R. Martin is one of my favorite authors. I have read several of his novels and short story collections, and have been very pleased with all of them. The novel Fevre Dream is no exception.

The novel is set, primarily, in the 1850's and is the story of a steamboat captain named Abner Marsh. In Marsh's recent past he went from a successful owner of five boats to a nearly-ruined owner of one after a harsh winter destroyed his four best steamboats. Because of this tragedy he is picked out by a Mr. Joshua York to help construct and run a new boat, which becomes known as the Fevre Dream. Mr. York is a trifle eccentric, and it does not take Marsh long to discover that his new partner is a vampire.

I don't want to give too much away about this novel, but I feel I have to say that this is not a typical vampire story. The vampires are not your usual undead blood-drinkers. In fact, that aren't undead at all. Martin has taken a very old subject and given it an original twist.

The story is wonderfully crafted and the setting is painted with the vividity that I've come to expect from Mr. Martin. As usual, his characters are real and have a depth to them that leaves you feeling as though you actually know them.

It is obvious that Martin did his research on what life was like for a member of a steamboat crew, as well as on steamboats themselves. I came away from the book having learned the major differences between side- and stern- wheel boats (one of which being the much higher level of manueverability that side-wheel boats possessed). While I may not have ever really wanted to know, the information was conveyed in an interesting way that kept the story moving forward.

If I was to have one gripe with this book, it would be that the story wasn't very suspenseful in the horror sense of the word. While there was definite suspense involved in the fate of certain characters, there wasn't much about the novel that left me feeling like I might have trouble sleeping. Which, as we all know, is the sign of a truly great horror novel.

Despite this, though, fans of both horror and historical novels should enjoy this book thoroughly, even if it's only because of the interesting combination of the two genres.
★ ☆ ☆ ☆ ☆
jenny rhodus
There seems to be an excess of writers these days who make the fatal error of falling in love with their words. A good editor could have cut this book by fifty percent and possibly crafted it into a really fine read. Slogging through to the end was laborious and hardly worth the effort.
★ ★ ★ ★ ★
julie hughes
Any one who enjoyed
Dracula
or newer works like
Baltimore,: Or, The Steadfast Tin Soldier and the Vampire
will enjoy this book. I haven't found too many other dark gothic books like this, it was nice to find one so well written and unpredictable. The story is full of complex characters and has a great southern back drop.
It's the first book I've read from GRR Martin and I look forward to reading more. Hopefully he ends up doing more stand alone books like this one, once he's done with GoT.
★ ★ ★ ★ ★
abby urbano
I read the Storm of Swords series and loved it, however, I kept reading this synopsis and dismissing it. Boats? (snore) vampires (good vampire books are few and far between). I trusted George R. R. Martin and decided to give it a go. I am so pleased that I did. The book had me on the edge of my seat the entire time. If life hadn't gotten in the way I would've probably read it in one sitting. Every time I had to put this book down I could not wait to get back to it. I think this would make a wonderful movie!
★ ★ ★ ★ ★
redrach
George RR Martin is a genius. This seemingly simple vampire tale asked questions about humanity, slavery, concepts of superiority, racial differences tolerance and intolerance. It is ultimately hopeful in terms of out ability to get along with each other and very deftly crafted. Read it even if you don't think you Kline vampire tales
★ ★ ★ ★ ★
hossam
This book made me cry! Martin is such a good author that it is impossible to come up with enough superlatives to describe him! I first became a fan when I read his science fiction which ranks amongst the best from any writer. When I first picked up Fevre Dream I was a bit sceptical because it was not science fiction. I only started it because it was written by Martin. I'm so glad I did! He proved that he can write beautiful, moving , poignant , believable stories, no matter what genre he tries his hand at. Forget labels and preconcieved ideas! Just do yourself a favour and read anything you can from this man, but DON'T miss Fevre Dream.
★ ★ ★ ☆ ☆
iroulito91
Overall impression - interesting story. Good book.
The beginning was very promising. I liked the protagonists and story line. Sort of a cross between of King's Salems Lot and Rice's The Interview with the Vampire. But somewhere about 2/3 into the story it lost something. It lost its momentum, some kind of spark. So, the book became a bit dull but towards the end it picked the pace once again and the ending is satisfactory.
However, there is one question that has not been answered.

WARNING: SPOILER ALERT!
If Vampire females died each time a new vampire was born, would not they run out of females eventually?
★ ★ ★ ★ ★
cathy l
This is a very captivating story. The depth of characters is delightful. Had never read any of his other books so didn't know what to expect. Page turner till the last! You will not want to put this unique vampire tale down!
★ ★ ★ ★ ★
sudhir
This unique novel is definitely one of the best I've ever read. It's a completely different take on the legend of vampires. Martin's vampires are not undead humans, but rather the remains of an ancient warrior species similar to, but, in some ways different from, man. His vampires don't sleep in coffins, nor are they vulnerable to things like garlic and holy water. They are, however, light sensitive, and, most importantly of all, they have a thirst for blood. It's the struggle of one of these vampires to lift the curse of that thirst that drives the story. "Fevre Dream", though, isn't really about vampires, it's about the struggle for acceptance, and, most of all, friendship. It's the friendship between the crusading vampire and an old Mississippi riverboat captain named Abner Marsh that is the center of this fast-moving tale. Martin creates a wonderful sense of atmosphere throughout, with his story racing through a background of life on the Mississippi river in the 19th Century. The author keeps us interested throughout with a series of twists and turns that throw our two friends together, tear them apart, then toss them together again as they join the struggle to end the thirst and bring vampires as much into the human world as possible. And, the last few pages are simply some of the most touching prose I've ever read. A super read. If you can get a copy, do so, though I'm certainly not giving up mine. Oh, and I e-mailed the author a few years ago to complement him on this work. I was shocked that he wrote me back and said that he's been considering a sequel to "Fevre Dream". We'll have to wait, though, as he mentioned that he would be tied up with a fantasy series, which turned out to be the excellent "Song Of Fire And Ice." We'll wait, George, and thanks.
★ ★ ★ ☆ ☆
john lucky witter
[Joshua looked sad. "Perhaps they do. Perhaps we all should die. We are out of place in this world your race has built. Your kind has killed all but a handful of us. Perhaps it is time to slaughter the last survivors as well." He smiled grimly. "If that is what you intend, Abner, then remember who I am. You are my friend, but they are blood of my blood, my people. I belong with them. I thought I was their king." His tone was so bitter and despairing that Abner Marsh felt his anger fading. In its place was pity. "You tried," he said. "I failed."-excerpt, Fever Dream]

I've had "Fevre Dream" on my list of books to read later for a long time, basically since I got hooked on George R. R. Martin's Game of Thrones novels. (Still patiently waiting for the 6th book in the series. But, at least, there's the cable TV show.) "Fevre Dream" is Martin's creative take on vampires; a subject matter that has, ironically, been done to death. The novel was an average read for me. I was really hoping for more out of the story, enough to rate it four stars.
★ ★ ★ ☆ ☆
justine eckman
I'm not normally one for vampire books but I am a big fan of GRRM so I figured I'd give this novel a try. As always Martin does a great job of really making you feel as though you are seeing,smelling, and feeling the things the characters are. It was interesting to see him writing a supernatural themed book as I have only read his more well known fantasy series, A Song of Fire and Ice.

The story follows the tale of a steamboat captain named Abner who unknowingly accepts a buisness proposition of sorts from a vampire named Joshua on a quest to free his people of their unsatiable thirst for blood by way of a liqour of sorts which is used to sate the desires which normally afflict vampires. Along their journey they encounter an extremely powerful long lived vampire whom Joshua hopes to bring into his fold of vampires who are freed of their blood thirst. The situation grows hairy when Joshua is overpowered and made submissive to the stronger vampire who wishes to "enlighten" Joshua to his true nature as a vampire. The book follows Joshua's journey to redemption and Abner's journey to reclaim his steamboat and crew.

This was not a favorite of mine but the book was very well written. If you are a fan of vampire, supernatural, alternate history type stuff you'll probably find this novel to be at least interesting and worthy of a read. Coming in at around 450-480 pages depending on your version of the book, it makes for a quick read, easily finished in a few days.
★ ★ ★ ☆ ☆
jodi church
The year is 1857. Joshua York is a member of a race of beings that have existed long before humanity arrived, who have an irresistible urge to drink fresh blood once a month - preferably ours. Joshua, who has discovered a harmless way of assuaging this raging bloodthirst, wishes to gather his people together, and in his role as the new 'bloodmaster', lead them out of hiding to live peacefully with human beings. His main opponent will be Damon Julian, the current bloodmaster, who is extremely old, insane and depraved beyond belief. The 'Fevre Dream', Joshua feels, is the perfect cover for travelling in search of his kind.

Abner Marsh is a Mississippi steamboat owner, whose fleet (except for one old lug) has been destroyed. His last hope of regaining his prestige rests entirely on accepting Joshua York's offer to build the largest, fastest and most beautiful steamboat on the river, in which he will be a co-partner. Abner respects Joshua almost immediately (and vice versa) - despite sensing he is not being entirely truthful, and that something is very wrong. Only his natural courage, and love for the river, allow him to suppress his misgivings.

The novel is excellent but rarely brilliant. The author supplies a great deal of historical colour and atmosphere throughout the book which - fascinating and entertaining as it all is: mid-nineteenth-century Mississippi steamboat trade routes, the ships' fierce competitiveness, including night races on the river, the slave trade conducted in buildings linked to grand hotels, the New Orleans 'dance-halls', reeking with corruption - reduces the tension and the potential for terror.

In his characterisation, however, he does much better. Abner Marsh is a grittily realistic, larger than life, yet sympathetic individual. Joshua York's inner strength and idealism immediately arouses our respect and admiration, which grows as he is disillusioned and, after much suffering, learns to face reality. The two evil personages are truly evil - I won't be forgetting Damon Julian or Sour Billy Tipton (Damon's utterly degraded dogsbody) for a while. Joshua's girlfriend Valerie provides the only truly frightening moment.

It is Abner that makes the novel really work for me. His courage and will in pursuit of his dreams, his total commitment to protecting his beloved ship (mirroring Joshua's commitment to the welfare of his people), revealing the good man beneath the gruff exterior - making thoroughly believable the to-the-death alliance finally between York and himself. Joshua's recognition of, and love for, Abner's true worth makes for a deeply moving epilogue.

Fevre Dream is as much 'adventure' as 'horror'. It is a very good novel, well worth reading. Three-and-a-half stars.
★ ★ ★ ☆ ☆
michael mcgrew
I truly loved the descriptions of the characters and even more impressive was the vivid details of the river, steamboats, and towns. George R Martin nails the beauty and darkness of New Orleans. Only thing I would of liked was more background of the other vampires and their fabled city. I would recommend this to anyone who enjoys horror and despair.
★ ★ ★ ★ ☆
missninelien
Personally, I really liked it. Martin's writing might have been at an average level with this novel, but the story did it for me. Lovable characters, especially York and Marsh. The plot was very good, if a little slow at times, but once it picked up it didn't let go. Liked Karl Framm a lot. Overall it was a really good story, probably the best take on Vampire I've read.
★ ★ ★ ★ ★
tony lauro
A great piece of vampire fiction. Characters are complex, well-developed, and interesting. The setting is so vivid you'll feel the Mississippi beneath your feet. Martin draws the drama and the tension out to where you long for it's resolution. It is different than A Song of Fire and Ice, with a much narrower cast of characters and not epic in nature. But the story is fierce and Martin truly is a master of craft.
★ ★ ★ ★ ★
jennifer martin
Fevre Dream is an atmospheric tale in a rich historical setting; steamboats and rivers, steamy southern nights, all vividly brought to life by wonderful word crafting. With colorful characters to love and hate, pity and fear, this is a story filled with suspense and beauty, horror and sorrow, and most prominently, the emotional struggles and triumphs of the people littering this tale. All this in a gripping little plot line that takes a few turns, just like a winding river.

There are some "night people" in here, but this isn't a run of the mill vampire tale--it's about much more. His take on the mythos was a bit different and I found it interesting, as well. (And this was first printed 1982, I believe.)

Give it a go, I highly recommend it. I was spellbound.
★ ★ ★ ★ ★
christine d
This story is so beautifully written, and such an entralling tale that I read it several times. I have since purchased several copies so that I have them available to give to people! If Mark Twain had written about vampires, this would have been the book. (He was interested in the supernatural--see the Smithsonian magazine of May or June 2010) This book actually made me think I might enjoy other books in this genre, but...not one compared to it and I gave up on that reading track. If you are a Mark Twain fan, this is the vampire story for you!
★ ★ ★ ★ ☆
adele n
Fascinating take on the vampire myth. What sets this book apart is GRRM's ability to recreate the 1880 riverboat area. Unlike his more contemporary novels, the line between protagonist and antagonist is much more clean cut.
★ ★ ★ ★ ☆
zainah
Beats the hell out of Anne Rice (and predates). George R.R. Martin's take on Vampires and their history draws you into a believable and intriguing antebellum Mississippi River economy. His personalities are multidimensional and fascinating. This book is also a page turner.
★ ★ ★ ★ ★
jad na
I first read this novel in 1988, and I have since read it again - once a year like clockwork. It is a spectacular piece of writing that evokes tasty images of a wayward Mark Twain on acid, as Martin leads a group of the undead into a family reunion that only an unlikely hero like Abner Marsh could survive. The characters are vivid and deeply rendered, and their quests, both good and bad are the stuff of classic stories. It is quite simply one of the best books I have ever read, and one of the most fun. Find it, read it and keep it close - it's a blast...
★ ★ ★ ★ ★
raegan butcher
I discovered Martin a few years back with the Song of Ice and Fire Trilogy. I don't believe there is a comparable author today that can match his brilliant writing style. He keeps you hooked, adds enough description and plot to satisfy many readers. This effort was as pleasing, even though a very different setting. You find yourself visually there every step of the way and once you start reading it, you will NOT be able to put it down. Highly recommended for anyone who enjoys adventure, mystery, the supernatural, U.S. History and just a plain good time. You will not be disappointed and will think about the book for days after you finish.
★ ★ ★ ★ ★
elizabeth fraser
I read this around 15 years ago and have neglected reading for a number of years. After recently reading half a dozen recently printed novels - all of which I found quite forgettable - so much so that I can barely recall their titles, I decided to go through my bookcase of old favourites. I started reading this - knowing the plot and general storyline, forgetting the finer details. How it captured my imagination again - one really felt one was in New Orleans and all the towns mentioned - somehow, the smells,gaudiness, decay of that era were beautifully invoked. The characters of Joshua York, Abner Marsh, and the adversarial Billy and Damon were well scripted. At the end I felt the same sorrow as I first felt 15 years ago. A moving tale.
★ ★ ★ ★ ☆
annie brock
Good read, but it feels like something is missing. The story progresses nicely for about the first third of the book, then the good captain starts making a series of illogical choices, and towards the end the vampires that left their last home because of the rumors suddenly go back, sell property and stay for years in that same area with no notion that there were issues with their return.
★ ★ ★ ★ ★
octave naulleau
This is my second favorite vampire novel--after
SALEM'S LOT
. Martin takes the now-almost-trite vampire novel and injects with a healthy dose of originality and action. The melding of vampires and late-1800's riverboats is fresh, ingenious and inventive, and Abner Marsh is about as different from Ann Rice's genteel androgynous protagonists as is possible. Marsh is a man's man--a riverboat man, dammit, which is exactly what is needed when the story careens to its thrilling, action-packed climax. Don't go looking for deep literary themes or dark psychosexual metaphors here. This is a gripping page-turner of a yarn, blending horror fiction and fast-paced adventure in the tradition of the genre's grand old masters: Shelly and Stoker.
★ ★ ★ ★ ☆
jill santos
Martin did an excellent job of intertwining the conflicts of man vs nature and man vs the supernatural. The co-captain of the Fevre Dream faced battles with the vampires that chose to inhabit his ship while facing the perils of navigating his vessel down the Mississippi in the 1800's. A very unique and well written story.
★ ★ ★ ★ ☆
leigh linden
Others have written eloquently on this book and so I'll just say that Martin knew Lincoln was a Republican. That was his point. "Lincoln's election (Marsh voted for him, despite the fact that he [Lincoln, not Marsh, duh!] was a Republican)..." [comment is mine] Marsh a democrat voted for Lincoln a Republican... how cool was that. The only negative comment was based on a misunderstanding. Now that's cool!
★ ☆ ☆ ☆ ☆
debbie cochran
I don't like graphic novels and I managed to buy this one by mistake. I bought it because it had George R.R. Martin's name attached to it and it was a story about vampires. I should have paid more attention. I'm generally not that careless. Once I recognized my mistake I read it as punishment. It was disjointed, predictable and I think was something done as a High School Project. I don't think I would have liked this even as a kid. Don't waste your bucks.
★ ★ ★ ★ ★
abril albarr n
I loved this book. I've been on a GRRM kick ever since starting the Song of Ice and Fire series. I loved the series, but this novel is even better. The problem with so much historical fiction is too much emphasis is placed on the setting while character and plot suffer. This novel could be great even if the setting was totally different because the characters are great and the plot is original and interesting -- the setting of a 19th century riverboat just makes it better by increasing the classical Romantic feel. Some other reviewers have said this story was too slow, but I don't agree -- I think the pacing is perfect for a story of this type. Everything about this book, from the history of the steamboats to the unique take on vampirism, is very interesting. A+!
★ ★ ★ ★ ★
tehilah eisenstadt feil
This book was written by an awesome storyteller. I am sure that most ppl would know him for a certain series that is now on television. Although I am greatly anticipating the next book, in that series, this was an excellent story. All wrapped up in a single purchase..
★ ★ ★ ☆ ☆
maura leary
I have a soft spot for vampire novels/movies, and I really wanted to like this book, but it was a little slow for my tastes. The pacing towards the end was uneven, making the ending quite abrupt. The best part of the novel was the vivid imagery, description of the steamboats and colorful characters.
★ ★ ★ ★ ★
alaa samman
As an avid collector of vampire novels (75 at last count), this is by far the one I would grab if my house was on fire. Mr. Martin has most definitly captured the essence of the Old South and mixed in a believable vampire backstory. He's created a literary gumbo that you want to devour again and again. If you have never read this book, then you are not a true vampire lover. Unfortunately "Fevre Dream" is currently out-of-print...
so if you want a fangtabulous treat your going to have to go hunting. GOOD LUCK
★ ★ ★ ★ ☆
jennifer morris cummings
If steamboats don't excite you, then this book will have many boring pages which you can skip. You should still finish the book, since it does have an ending, a pretty good one too. (I didn't know George R. R. Martin knows how to wrap things up!)
★ ★ ★ ★ ★
alex calhoun
I read this book, which I'd bought from the store, almost a year ago, and the first thing I can say about it is that it is written in such a manner you would believe you are aboard the Fevre Dream: the language used in conversations and descriptions seems to come from real tape recording of the era. The plot and its development is simple, but the vampire's elegance and brutality, displayed at the same time and with no regard to human manners, makes you feel disturbed. When you get to meet Damon Julian, you'll see what exactly I'm talking about.
★ ☆ ☆ ☆ ☆
elizabeth severance
Hopefully you will have read the headline of my review, nodded complacently, and decided upon something else to read instead (may I recommend the dictionary or your local yellow pages?). But in case you're still considering buying Fevre Dream, let me provide instructions for how to maximize your enjoyment of it.

1. Acquire a used copy of Fevre Dream, for free.
2. Acquire a sharp cutting utensil (x-acto knife, utility scissors, chainsaw, many of which can be purchased here on the store). Feel free to spend full price on this utensil.
3. Use the cutting utensil to cut off the first eleven chapters of the book.
4. Read those eleven chapters.
5. Throw the rest of the book away.

To be completely fair, the first eleven chapters piqued my interest. It's refreshing to have an ugly main character in a vampire novel. And a vampire on a steamboat in the 1800s, making mysterious stops along the Mississippi River... Is he hunting old foes? Is he starting an empire along the river? Who knows? Great concept!

And then the book jumps the shark. It's subtle, at first. The main character commits an offense against his vampire partner, and rather than discipline him as only a vampire can do, the vampire takes a "no big deal, buddy!" stance.

And then the inevitable showdown between our two groups of vampires (most of whom are essentially nameless and faceless, except for our two-dimensional good guy vampire hero and two-dimensional evil vampire antagonist).

But the book can't end there! Not with more than a hundred pages that clearly must still be written! The book essentially becomes a game of tag, or whack a mole, or hide and seek, with basically every character acting completely uncharacteristically in order to fit into a contrived plot that's essentially pointless. Our heroes and villains, still too honorable or incompetent to kill one another, spend 13 or so years enduring or searching for one another, most of which is simply summarized in blocks.

There are things about the book that are just broken or frustrating. For example, if you have a coven of evil vampires essentially trapped on a steamboat on the Mississippi, and you have humans loyal to you, and it's morning, wouldn't you perhaps burn the damn thing to the waterline and roast marshmallows over vampire embers? No, of course not. Instead, you'll sneak in, kill exactly one of those vampires, then take a nap on the steamboat until nightfall.

Vampire biology is unsustainable, too. If vampire babies effectively always cause their mothers to die in childbirth, the species should have gone extinct a million years ago. If they haven't gone extinct, there should be nearly no females left (mothers die in childbirth, 50/50 chance of offspring being female, won't take too many generations for females to be gone). And if vampires lived for millennia in the north before humans emerged from Africa, you'd think animal blood would sustain them just fine, since they would otherwise have died out long before they met the human species.

I just can't think of anyone who will like this book. If you love Game of Thrones deception, politics, and intrigue, don't read this book, since it has none. If you love the complex, intricate characters of GoT, don't read this book, since it has none. If you love vampires, don't read this book, since the vampires fail to inspire feelings of horror, dread, or excitement, and are completely underwhelming. If you love stories about the 1800s Mississippi River, go read Mark Twain, since you'll get much more out of a classic than this.

I'm quite disappointed to have to review this book so low. I really wanted to like it, and very much did so for the first eleven chapters. The rest isn't even skim-worthy.
★ ★ ★ ★ ★
harry
I'll keep this short and sweet and avoid recapping the plot since you can already read and it's posted in the the store product description. This book is excellent, one of my all time favorites, and if you are even remotely considering buying it just do it.
★ ★ ☆ ☆ ☆
jen the book lady
I picked up this book as a fan of Game of Thrones. Sadly, it doesn't live up to the author's reputation. In the first five pages, I was already frustrated by the repeated emphasis on Marsh's misfortune. I had to be told several times that he was a down-on-his-luck but proud captain. This heavy handed description and foreshadowing continued through out. Additionally, the plot and characters were predictable and boring. Stick with the author's other work.
★ ★ ★ ★ ★
angel
Desperate for a GRRM fix, I picked up Fevre Dream. Interesting twists, evocative narrative, deliciously chewy imagery, very enjoyable! Wish it had been longer. Enjoyed the protagonist especially, irascible, stubborn, courageous. GRRM writing himself, perhaps?
★ ★ ★ ☆ ☆
lindsay maclean
If you love the "Game of Thrones" books (which I do) and want to read more George RR Martin then that's cool. However, this book is not in the same category - in terms of subject, depth, or maturity. It's a good book....just not at the same level. Don't let others who rate it 4 or 5 stars fool you. I enjoyed it...but if it was written by Joe Smith, I wouldn't consider his other books "must reads." I read it about a year ago and was just browsing the store and saw that it was added to my recommended list. I was surprised it had such a high rating and figure it was due to a bunch of Martin fans. It was written quite a while ago and just doesn't match the brilliance of his current series.
★ ★ ★ ★ ★
brian walton
I read this book in the 80's. I have never forgotten it. I was not a "vampire book" reader, but a co-worker had the book and offered it to me to read. I was caught up in the story right away, especially because I lived in New Orleans. It is worth your time and you will know it for sure, at the end. I hated returning the book to my friend.
★ ★ ★ ★ ★
dalia hamed
Dracula was boring and Interview with a Vampire was sordid. George R.R. Martin shows that you can write a good vampire story without soggy melodrama or dodgy sexual fantasies. It is Mark Twain's Life on the Mississipi with the most beautiful adventure and greatest characters added to it.
★ ★ ★ ★ ★
kimberly vanderhorst
While living in England, my husband introduced me to this book. Unfortunately, he worked nights at the time and this was definately a keep-all-the-lights-on kind of book. I mailed it to my daughter in Greece who is a big Ann Rice fan and she enjoyed it as well. I am surprised this book is out of print!
★ ★ ★ ☆ ☆
sarah funke
A steamboat captain is having trouble competing and making ends meet. Then, along comes a client who can solve quite of few of these financial problems.

The passenger, however, has some very strange demands and requirements for his passage. Eventually, the captain finds out it just might have been better to be broke than house vampires.
★ ★ ★ ★ ★
danny hurley
this is the only novel that has ever made me cry - I read the whole book and my expectations as to the outcome were high. Then I came to the last chapter and was so emotional that Abner never realised his dreams that I had tears rolling down my face. This is a masterpiece - the best vampire novel I have ever read and the only book I retain in my collection because I can't bear to get rid of it in case I want to read it again.... which I have several times....
★ ★ ★ ★ ☆
kenneth rankin
...The Old Abe was a Republican, too (to quote the novel, "Marsh voted for him, despite being a Republican").

Other than that, another example of George R.'s finest: excellent storytelling, terrible story. By that I don't mean that the characters were poorly developed, the plot was thing, nor that the writing was bad. Only that he is just too damn depressing. It really makes one wonder WHY you'd want to read it.
★ ☆ ☆ ☆ ☆
oenggun
I purchased this book as I was looking for another great vampire novel. Dracula, I Am Legend, 'Salem's Lot and Let the Right One In are four of my favorite books of all time, and I would recommend them to any fan of vampires, horror or great stories in general. I saw the overwhelmingly positive reviews this book got and figured. I'd give it a try. Wow, what a disappointment.

First, this really isn't a horror story. It's more a "vampire fantasy" novel. There are scenes of bloody violence, but there are no chills, no scares, no suspense. A vampire fantasy story would be fine, except that none of the characters are interesting at all. You just don't care about them. The vampires themselves are caricatures: you have noble, "Good Guy Vampire", super-evil "Bad Guy Vampire", and the rest are your typical subservient vampires, doing whatever their boss (or "bloodmaster") tells them to. Rounding out the cast is Sour Billy Tipton, who is also super-evil and uses racial slurs in every other sentence, and finally the protagonist, Abner Marsh, who seems to only care about owning the fastest fanciest steamboat on the Mississippi.

About halfway through the book, there is a pivotal chapter that explains everything: you learn all about Good Guy vampire's past, about his purpose for the steamboat, about vampires in general and their nature. If you're into this book, this should be one of the most interesting chapters, as it lays out the mythology that the whole book is based on. And I fell asleep while trying to slog through this chapter. Twice.

I am guessing that the positive reviews must come from fans of Martin's other works who have convinced themselves that this must be good because it's George R. R Martin. It's the only explanation, because this is the weakest vampire story I've read since the Historian.

If you're interested in a vampire novel and have not yet read one of the the four I mentioned in the first paragraph, do yourself a favor and go pick that up instead. You'll be glad you did.
★ ☆ ☆ ☆ ☆
nadrea
I must begin by stating that I am a huge fan of the Game of Thrones novels. I have read each of them cover to cover and relished each and every moment of their adventures. Martin is an amazing author who weaves spellbinding plots and twists, while at the same time developing exquisite characters who seem to come to life off of their pages. If you are someone hoping that these same qualities will be found in Fevre Dream, you will be disappointed. I found this story to be flat and boring. I could barely bring myself to finish it. I love vampire stories and I love Martin. I was really hoping this would be a match made in heaven, but this book just could not deliver.
★ ☆ ☆ ☆ ☆
gradylove
I didn't enjoy it at all. I love the Fire&Ice series so I thouught I would give Fevre Dream a go based on the good reviews. Don't make the same mistake. It's boring, slow and you don't get to care for the characters.
★ ☆ ☆ ☆ ☆
paul gillin
tedious and ridiculous !!! I can't bear one more vampire and the insatiable thirst. Really are you kidding ? I couldn't find even one character to like. When will book VI (Song of Ice and Fire) be done ? Has George even started on it ? Too busy at book signings I guess.
★ ☆ ☆ ☆ ☆
scotchgirl
I'm a hard core sci-fi/fantasy fan, and I think this is the first book that I stopped reading half way through and couldn't be bothered to pick up again. I kept waiting and waiting for something to happen, but I guess I just wasn't as enamoured with 1800's steam boat culture as the author was. Even the vampires were boring. I couldn't get into this book. My apologies if after page 311 it picked up and got really interesting, but when reading feels like work, then it's just no fun. Sadly, a wasted purchase.
Please RateFevre Dream: A Novel