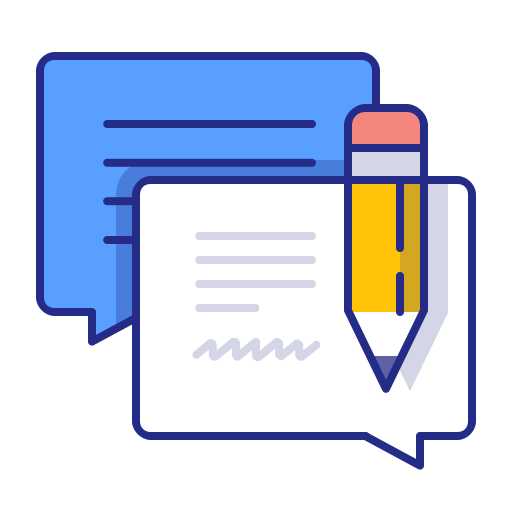 Total feedbacks:65
★

★

★

★

★

★

★

★

★

☆

★

★

★

☆

☆

★

★

☆

☆

☆

★

☆

☆

☆

☆

Looking forRogues in
PDF
? Check out Scribid.com

Audiobook
Check out Audiobooks.com
★ ★ ★ ★ ☆
melissa singer
Don't hate on this please. But while I absolutely love the GOT books' storylines, characters, and scenes, which Gorge R.R. Martin so expertly and economically sets up, it's continually difficult for me to wade through the style of prose he's chosen to tell the tale. It just breaches the hokey line, in addition to the highbrow mark, a bit too often for my taste. But of course I read on. This world he's created is just too intriguing to stop. One just has to know what happens next.
★ ★ ★ ☆ ☆
pablo
Actually I bought this book because it listed Gillian Flynn as one of the contributors. If you are a fan of her wok (Gone Girl, Sharp Objects) you will find it worth the price just for her short story in this collection. WOW! Love her stuff! As to the rest....well I tried....I'm a big fan of GOT on HBO - but purposely haven't read the books (saving them for my retirement years). I'll go back later and try to read some of the other short stories...I did read a few but it was all "I'm a swash-buckler. Look at me I'm a secret swordsman! I have a magic coin!" Dragons? Where are my Dragons?" Sorry.
★ ★ ★ ★ ★
anna webster
I only really bought this because of Patrick Rothfuss's "The Lightning Tree".
I love his other work and wanted to read a little about Bast.

It's a great story and, for me, well worth purchasing the book for.

I'm starting the other stories in this Anthology and will update my review if my opinion changes.
★ ★ ★ ☆ ☆
joleen
A little disappointed so far...not finished it yet, though. My opinion is that this book should have been marketed with the 'Chicken Soup' series, something like 'Chicken Soup for the Roguish Soul'. I would have preferred that Mr. Martin had spent his time working on the next 'Ice and Fire' book!
★ ★ ★ ★ ★
david jordan
I bought this book to read more about the kingkiller world until book 3 comes out. It is a great story about Bast. You get to learn a bit more about Fae, Bast, and the people of Newarre, which will all probably be good background info for the next book. It was fun reading about what Bast does when he is out and about town and how he creatively deals with people to piece together things he wants. It is a pretty long story. Took me a few hours to get though. I am happy with the purchase for 12 bucks, digital. I will probably come back to it and read a few more stories when I read the other authors' work.
★ ☆ ☆ ☆ ☆
alexis holpin
The only reason I purchased this book was because it was the only place I could find a digital version of The Rogue Prince. Everything in that short story was covered in The World of Ice and Fire. This was a waste of money.
★ ★ ☆ ☆ ☆
garreth
I thought that I was getting a book about risk takers and general ruffians not a of semi porn stories .I only read the first 2 chapters and then started the one that dealt with hand jobs.I then learned that this was not the book for me.
★ ★ ☆ ☆ ☆
marie prescott
I have only read The Rogue Prince from this collection. I may or may not read the other stories - I will probably select a handful but never read the rest.

I was disappointed with the story I DID read - The Rogue Prince by George R.R. (Railroad) Martin. I thought The Princess & The Queen was an excellent story (from the anthology released last year, Dangerous Women), but this one felt much shorter and less interesting. It seemed more like a prologue to PatQ than a story worthy of publication by itself. For such a short excerpt (31 pages), I would have preferred that Railroad have saved this tale for the "Fire and Blood" Targaeryn anthology that will eventually be released......and focused on finishing The Winds of Winter before the HBO series eclipses the novels (chronologically) and spoils the ending of the story.
★ ★ ☆ ☆ ☆
chris leveille
I bought this book for George R. R. Martin's new Dameon Targaryen story. I enjoyed this story, what there was of it. Until I got to the last page. The story just abruptly stops. "Everyone knows how this ends so instead of writing a story for those who don't know how it ends, I'm just going to stop writing here now." That was essentially the last line. WTF????? I kept flipping to the next page because I thought I had missed something. Nope thats all there is. Wish I had known that before I bought it.
★ ★ ☆ ☆ ☆
jerusalemer
I am not thrilled with books of short stories, especially with George Martin' s (because it was so boring and went nowhere.) I felt exactly the same way about Gillian Flynn's. but for different reasons : she wrote a GREAT story but it ended with no resolution. I wanted more.j

I cannot abide books or movies that leave you hanging, forcing you to go see the next sequel. It's a cop-out, a teaser, a marketing ploy. I want Gillian Flynn to write an entire book based on her short story.
Some of the other short stories were quite good.

Question: Has Martin ever written the last book of Game of Thrones?
S. OBrien
★ ★ ★ ★ ★
azmat aulakh
I only read The Rogue Prince....

Fabulous! Like 'The Princess and the Queen', this is written as a historical piece instead of a point of view story. Far less dramatic and/or biased but EXCEPTIONAL if you are interested in Targaryens/realm history! Excellent introduction...and Han does shoot first. Love the rogues!
★ ★ ★ ★ ★
joelle
What we have here is another collaboration between George R. R. Martin and Gardner Dozois. Yes, another potentially nerdgasm-inducing reading material for fantasy fans out there. Once again, like a box of "Whitman's Sampler" chocolates, the purpose is to give readers a "sampler" of works from several authors.

Let me begin by saying that I am a long-time fan of George Martin's work. I bought this book primarily to read about Daemon Targaryen, the rogue prince. However, I have also enjoyed the other short stories within the volume. That is the advantage of an anthology such as this. You get to sample short stories from a lot of authors to see if one of them will interest you. And, you get to do this without having to read a 500 page novel. With this, you will know right away whose work interests you. I find that to be a valuable service to the picky reader, like me.

Abercrombie's short story was fine. A little too repetitious of a plot, as an item changes hands throughout the story. It was not for me, that story. Flynn's started off hilarious and definitely will hook you into the female character. There are lot of variety here. Some you will like, and some you will not.

I am a regular at the forums of www.towerofthehand.com. While I am far from being a prolific creator of posts over there, I do check in on a regular basis. I read just about everything that I can get my hands on that is related to "A Song of Ice and Fire". Once again, the big man did not disappoint. This short story, "The Rogue Prince" tells of the events which led to the Westerosi civil war known as the "dance of the dragons". The events here predate that of "The Princess and the Queen". The central character is that enigmatic man, Prince Daemon. The same man who met his end on the back of a dragon in the first volume. As the story unfolds, the events which may have led to the bloody war are presented to us. And in true George Martin fashion, we are still not completely sure just how accurate these are. We get conflicting accounts, from two sources. As in the main novels, the desires of the human heart is the primary motivator of events. The Targaryens have a fascinating history. Their history is full of colorful characters. Some are destined for greatness, possessing great abilities and vision like Daenerys Stormborn in the current novels. While some are quite the rogue, like Daemon, pursuing their own self-interests. Rhaegar, who by all accounts had the potential for greatness, and foolishly threw it all away due to one weakness. And others like Aerion Brightflame, full of petty cruelty and prone to fits of insanity. It is doubtful that the events here will have any impact on the plot in the current novels. However, this just serves to enrich the history of the Targaryens, which is the history of Westeros for the last 300 years.

Highly recommended.
★ ★ ★ ★ ★
medha singh
Be warned, it's a set of short stories and most aren't written by Martin. That being said, he makes some phenomenal author selections here. While the hardcover it shows I purchased was a gift for my uncle, I have a Kindle copy from a while ago and have used the stories included to discover authors I hadn't previously read. There are some really good ones in here: Abercrombie, Lynch, and Rothfuss were new to me when I opened Rogues, and I've since read everything of theirs I can find. Martin's variety of tastes show in here too.. (see his writing about the 'spinner rack'), and it's pleasant to find diverse genres in one anthology, even if some wouldn't be my typical selections. This and Warriors are worth picking up!
★ ★ ★ ★ ☆
maritza canales patel
Edited by George R. R. Martin and Gardner Dozois, this anthology contains 21 short stories featuring a main character that's a rogue. As Martin puts it, "Everybody loves a rogue...though sometimes we live to regret it." Our fascination with rogues is due to in part that they are often charming, flawed, and selfish, all things that real people like us can understand. There aren't many heroes that have stolen our hearts as easily as these devilish conscience-ridden beings.

Each story features a rogue and the editors were careful to choose stories from all genres. Horror, SF, fantasy, etc. Many of the stories are compelling, my personal favorites being "How the Marquis Got His Coat Back" by Neil Gaiman, "The Caravan to Nowhere" by Phyllis Eisenstein, and "Bad Brass" by Bradley Denton. However, it is hard to wrap your head around some of the stories as they are extensions from previous tales and it's often hard to quickly get immersed in a world that is not yours and with characters that have already been established elsewhere. Heck, despite being a very big Martin fan, I could see how his short story about Daemon Targaryen could be considered a droll conclusion to the anthology if you are not in tune with his universe.

Despite this flaw, it's a decent read with fun characters that compel us much more than say the average "perfect" warrior.
★ ★ ★ ☆ ☆
navpreet
Rogues took me forever to read, partly because it's a really long book and partly because I had to share custody of the library copy with two or three other people, so there were weeks at a time when I couldn't read it at all. Mostly it was worth the wait, though. Like any collection of short fiction, some of the stories within this volume were better than others. But as a whole, I enjoyed it. And even though I picked up the book mainly for the Scott Lynch short story "A Year and a Day in Old Theradane" and the new entries from the Kingkiller Chronicles, Neverwhere, and A Song of Ice and Fire series, there were lots of fun stories that I really enjoyed that I never would have sought out on their own. "What Do You Do?" by Gillian Flynn in particular impressed me so much that I went out and read her novel Gone Girl, which ended up being one of the best books I read last year. There are several stories in this collection I would skip on a reread, but as a whole it was a solid venture.
★ ★ ★ ☆ ☆
chris chappelear
This is an anthology about characters who are roguish - unlikeable in their own worlds but have quirks that make the reader almost root for them.
The language and sex is pretty subdued considering how harsh some of the authors typically write. There were same-sex couplings that took me by surprise.

Tough Times All Over by Joe Abercrombie
1/5 stars

What Do You Do? by Gillian Flynn
3/5 stars

The Inn of the Seven Blessings by Matthew Hughes
4/5 stars

Bent Twig by Joe R. Lansdale
3/5 stars

Tawny Petticoats by Michael Swanwick
2/5 stars

Provenance by David W. Ball
5/5 stars

Roaring Twenties by Carrie Vaughn
3/5 stars

A Year and a Day in Old Theradane by Scott Lynch
4/5 stars

Bad Brass by Bradley Denton
3/5 stars

Heavy Metal by Cherie Priest
3/5 stars

The Meaning of Love by Daniel Abraham
4/5 stars

A Better Way to Die by Paul Cornell
2/5 stars

Ill Seen in Tyre by Steven Saylor
2/5 stars

A Cargo of Ivories by Garth Nix
3/5 stars

Diamonds from Tequila by Walter Jon Williams
2/5 stars

The Caravan to Nowhere by Phyllis Eisenstein
3/5 stars

The Curious Affair of the Dead Wives by Lisa Tuttle
4/5 stars

How the Marquis Got His Coat Back by Neil Gaiman
2/5 stars

Now Showing by Connie Willis
5/5 stars

The Lightning Tree by Patrick Rothfuss
5/5 stars

The Rogue Prince, or, a King's Brother by George R. R. Martin
4/5 stars
★ ★ ★ ★ ☆
l4wngnome
My thoughts:
Anthology; lots of genres, lots of rogues. Men, and women. all rogues, bad ones, good ones.

George R.R. Martin "Everybody Loves a Rogue" (Introduction)
Meh, who needs introductions?

Joe Abercrombie "Tough Times All Over"
Lots of people running around stealing from each other. I really should read the book I have by him

Gillian Flynn "What Do You Do?"
Creepy feeling that grows and grows and the end, ohh creepy. I did not realize that it was that Flynn! Bad me. Now I want to read her book.

Matthew Hughes "The Inn of the Seven Blessings"
A man finds a myserious box. I enjoyed this one. Great thief, great story.

Joe R. Lansdale "Bent Twig"
Contemporary. Guy looking for a missing girl. Good, thriller ish.

Michael Swanwick "Tawny Petticoats"
Conmen in a weird New Orleans. Interesting, but could have given more.

David Ball "Provenance"
A caravaggio is found and we get the tale of it's journey. The flashbacks where the most interesting thing.

Carrie Vaughn "The Roaring Twenties"
20s, hidden night club, paranormals doing their thing. Eh.

Scott Lynch "A Year and a Day in Old Theradane"
Fantasy. A thief gets in trouble. Very cool world.

Bradley Denton "Bad Brass"
A guy decides to solve a crime for some reason. meh

Cherie Priest "Heavy Metal"
It felt a bit confusing, then it got better, but still what? What was that?

Daniel Abraham "The Meaning of Love"
Fantasy. This one I enjoyed. A rogue needs to find someone for a friend. Cool world.

Paul Cornell "A Better Way to Die"
No idea what truly happened here. Not for me.

Steven Saylor "Ill Seen in Tyre"
Two travelers arrive in town, trouble found. Rather interesting. Historical.

Garth Nix "A Cargo of Ivories"
Two men has to find something. Kind of boring.

Walter Jon Williams "Diamonds From Tequila"
Thriller like story about an actor. Would make a good action movie.

Phyllis Eisenstein "The Caravan to Nowhere"
A minstrel on a journey. Had promise, but did not deliver for me.

Lisa Tuttle "The Curious Affair of the Dead Wives"
2 detectives get a case. Interesting, kind of freaky story.

Neil Gaiman "How the Marquis Got His Coat Back"
I guess I should read more by him. Now I was all, guy meets mushrooms? What?

Connie Willis "Now Showing"
Now this one was funny, and strange! Great writing.

Patrick Rothfuss "The Lightning Tree"
I must say I was impressed (considering how bored I was by his book *coughs*) But this fantasy story was amusing.

The Rogue Prince, or, a King's Brother by George R.R. Martin
Why is it so dry!? Something out of a history book, and then I did not even get the fun part.

I have said a little about every story now (cos if I said more then this would be looong). Some stories were good, some ok, some not to my taste. But that is also cos it was from all genres. We had thrillers, fantasy, historical etc. I enjoyed that. Much to try, much to enjoy. It was a nice way of mixing it up. I never knew what would come next, and some authors I will keep my eye on.

Though I must say, it was long ;) I had to keep notes cos I am dreadful with names so even if I remembered a story I could not put a name to it.

But I did feel it was my kind of anthology (surely cos of all the fantasy stories in it :)
★ ★ ★ ★ ★
charlotte chiew
First, a note about my biases:

As a long time science fiction reader, and a fan of G of T since the first volume, I have had trouble containing my annoyance that the next book or five in that series hasn't seen yet the light of day. Nevertheless, I realize that a person who makes his living by the written word almost always has many ideas cooking, various projects underway, etc. I'm grateful that he and his partner produced this fun and very admirable anthology.

I'm grateful for this volume. I've reached the age where unless a book is written by someone I already know and appreciate, I'm not likely to try it, which makes me not terribly open to younger writers. And my history with science fiction (along with mystery) short stories is that the writer generally is pawning off a chapter of a novel or what he or she hopes to turn into one. So the story itself often lacks the scenery, the characterizations, or the "rounding off" needed for a successful SHORT STORY.

Nevertheless, that is not the case here. Each story in the volume succeeded, every single one in my opinion. Some, naturally, delighted more than others. Lisa Tuttle's story, for instance, reflected a certain kind of story and historical period that has been "done to death," yet her writing was as excellent as any and the ideas as clever. Though I found the introductions to the stories a bit tedious with the endless listing of publications and awards of each (a representative few would likely have sufficed), the range of story tellers and the story materials demonstrates a quest for the best writers (within the limits of the book's theme) and the highest quality work, making a showcase for work that stands on a par with "mainstream" fiction that too often does too little more than stand on its glorious writers through history but doesn't very often these days deliver a genuine STORY to the reader.

Buy it, enjoy.
★ ★ ★ ★ ☆
mazoxomar
I liked "Tough Times All Over." It was pretty funny to see where this package was going to end up. I do want to know what was in it! "What Would You Do?" was amazing and so Gillian Flynn. She nailed the creepy factor, holy crap!!! Really great short story. I liked "The Inn of the Seven Blessings." I didn't really care for "Bent Twig," "Provenance," or "The Roaring Twenties." I liked "Tawny Petticoats." I really enjoyed "A Year and A Day in Old Theradane!" Scott Lynch's writing is so vivid. The imagery was amazing. I already wanted to read the Gentleman's Bastard series it's definitely moved closer to the top of my TBR list! "Bad Brass" and "Heavy Metal" were alright. I liked "The Meaning of Love." I really liked "A Better Way to Die," though is was a little confusing. "Ill Seen in Tyre" was alright and "A Cargo of Ivories" was weird. "Diamonds from Tequila" was interesting. I kind of liked "The Caravan to Nowhere" and I liked "The Curious Affair of the Dead Wives." "How the Marquis Got Hid Coat Back" was alright. I didn't like "Now Showing." I liked "The Lightning Tree" and "The Rogue Prince" wad just great. These short stories felt like real stories, not just snippets or teases. I liked that a lot. They felt complete even though they were so short. That's how a short story should be! Overall, a good set of stories about rogues!
★ ★ ★ ☆ ☆
leighza
George R. R. Martin is the hottest name in fantasy right now, and in fact may be the hottest name ever in the oft-disrespected genre. He's also extremely prolific, though you wouldn't know from the long gaps between releases in the Song of Ice and Fire (the next volume is out Oct. 14).
One of his side projects is editing anthologies, and after he and Gardner Dozois, another longtime editor, hit the mark with "Warriors," they've gone back to the well with "Rogues" (Bantam, $30, 804 pages), a collection of 20 short works that, not surprisingly, have some kind of a rogue as a lead character.

Unfortunately, "Rogues" lacks the spark of "Warriors," despite the star power in the list of authors. Martin himself contributes a lackluster piece set in Westeros, and there are entries of varying quality from people like Joe Abercrombie, Connie Willis, Michael Swanwick, Patrick Rothfuss, Steve Saylor, Scott Lynch and Neil Gaiman.

My favorites, though, were not necessarily written by the familiar names. Matthew Hughes ("The Inn of Seven Blessings"), Daniel Abraham ("The Meaning of Love") and Phyllis Eisenstein ("The Caravan to Nowhere") all delivered impressive stories that will prompt me to look for more of their work, while Lynch ("A Year and a Day in Old Theradane"), Rothfuss ("The Lightening Tree") and Walter Jon Williams ("Diamonds from Tequila") all lived up to their reputations.

Now it could be that Connie Willis' contribution, "Now Showing," will delight her fans, but I'm not one of them. I can't figure out what makes her so popular, but she is, so maybe the fact that I find everything she writes both boring and pointless is more about me than her. But in any event, presumably if you like Willis, you'll like that story as well.
★ ★ ★ ★ ☆
kim hutson
I was pretty excited when this book was first announced. My excitment only grew when the line-up was finally revealed. It's a who's who of the fantasy field but just like with every anthology, you have to take the good with the bad. Actually, nothing here is bad, it's just that we all have our favourites toward whom we gravitate. For me, that meant I'd read Gaiman's and Lansdale' entries first, followed by GRRM.

How the Marquis Got His Coat Back is typical Gaiman. The wit and smarts don't always get you out of trouble, as our dear rogue Marquis finds out the hard way. Some times you need a little help...even if that makes you feel a little less sure of yourself and humbles you. Marquis is a quick thinker but it was nice to see his more human, fallible side on display and to see him question himself.

Lansdale's most recent Hap and Leonard story is my personal favourite in Rogues. His seemingly simplistic prose sucks you right in, and before you know it, the snack bowl is empty and you realize you blew through forty pages without blinking. Gritty and real, Hap and Leonard are once again Taking Care of Business. This time it's looking after (extended) family even if it seems pointless. Family is family and the right thing to do is better than doing nothing.

Martin's story has me on the fence. On one hand I'm glad to get another go at the history of Westeros, but on the other hand this entry can't rightly be called a story/tale. It's just a history lesson without a single line of dialogue. It covers the events and the lead up to the "Dance of Dragons." Though an enjoyable and a quick read (albeit a little dry), I don't feel like this entry has necessarily enhanced my Seven Kingdoms experience. The history of that world is already of mammoth proportions, and though this adds to it, I'd suggest it only to true hard-core fans.

Flynn's story was a pleasant surprise. The writing was smart and funny and I quite liked the surprising change of tone in writing as the story was getting darker. Things went from quirky to foreboding and to what seemed destined to become a straight forward horror number. The ending felt a little rushed and simple. The fault lies with me though, I was expecting a supernatural showdown.

I gave the rest of the entries a fair shake. I liked what I read but I felt that a lot of what was happening was going right over my head - I wasn't familiar with the novels these stories were based on and without that foundation - I felt like I wasn't getting the full experience. I'll try to rectify this ASAP. I've already bought a couple of books from Lynch and Rothfuss each.

Whether you're looking to add more layers to your favourite fictional world or just to enjoy your favourite author's brand new stories- this book is well worth your consideration.
★ ★ ★ ☆ ☆
adam bletsian
Twenty One short stories from a range of authors, mostly fantasy but some contemporary stuff too:

Joe Abercrombie - Tough Times All Over
Gillian Flynn - What Do You Do?
Matthew Hughes - The Inn of the Seven Blessings
Joe R. Lansdale - Bent Twig
Michael Swanwick - Tawny Petticoats
David W. Ball - Provenance
Carrie Vaughn - The Roaring Twenties
Scott Lynch - A Year and a Day in Old Theradane
Bradley Denton - Bad Brass
Cherie Priest - Heavy Metal
Daniel Abraham - The Meaning of Love
Paul Cornell - A Better Way to Die
Steven Saylor - Ill Seen in Tyre
Garth Nix - A Cargo of Ivories
Walter Jon Williams - Diamonds From Tequila
Phyllis Eisenstein - The Caravan to Nowhere
Lisa Tuttle - The Curious Affair of the Dead Wives
Neil Gaiman - How the Marquis Got His Coat Back
Connie Willis - Now Showing
Patrick Rothfuss - The Lightning Tree
George R. R. Martin - "The Rogue Prince, or, the King's Brother"

This is like most anthologies, it is a mixed bag, there were some here I really enjoyed and some I wasn't overly fussed with. Be wrong of me to go into too much detail because I suspect everyone will have different tastes and preferences, but I do suspect that most people will find it mixed. Highlights for me were discovering some new authors to investigate (Michael Swanwick. Phyllis Eisenstein) and some high quality output from Scott Lynch and Neil Gaiman and Patrick Rothfuss. As a big fan of Joe Abercrombie I was slightly underwhelmed with his contribution (maybe because it was not as dark as his usual output).

So, overall a mixed bag, not as good as it should have been given the stature of the authors here but still plenty here to enjoy.
★ ★ ★ ★ ★
ryan naples
This anthology is amazing. I checked it out because Martin edited it and Gaiman had a short story in it which was enough for me to give it a try. The entire premise is that we all love a good rogue and they often make for much better story material than your standard hero. Martin and Dozois pulled the book together with writers from a variety of genres and did a marvelous job of doing so.

There were stories from authors I never would have picked up on their own but that I found I liked in the anthology. There are unexpected twists and turns in almost all of the stories and I enjoyed them for that alone.

Some of my favorites include, "Tough Times All Over," "Tawny Petticoats," "Bent Twig," "A Year and A Day in Old Theradane," "Diamonds from Tequila," and "How the Marquis Got His Coat Back."

My absolute favorite was by Carrie Vaughn called "The Roaring Twenties". I've read some of Vaughn's Kitty Norville series and found it enjoyable, and this story was incredibly well-written. My only disappointment is that there aren't any other stories in this setting. I really hope Vaughn eventually comes back to it because it's fabulous.

Overall, this is a great short story collection and I highly recommend it. It was a lot of fun and even the weaker stories like "A Cargo of Ivories" and Martin's Westeros history lesson were still entertaining and worth reading. Check it out! You might be surprised at what you find yourself enjoying!
★ ★ ★ ★ ★
sue harper
I came into this as a fantasy fan, dying to get my grubby mitts on a story set in my current favorite fantasy universe (Pat Rothfuss's Kingkiller Chronicles) and one set in my favorite Neil Gaiman universe (that of _Neverwhere_).

It was great to get back to Neverwhere and the Marquis, though there wasn't as much of the folk-tale characters and magic that made me love Neverwhere so much. I absolutely loved "The Lightning Tree," the Rothfuss story, and its time-frame and focus caught me completely off-guard. Lovely.

The first entry in the book, Joe Abercrombie's "Tough Times All Over," is reminiscent of the "City of Thieves" episode of Adventure Time, and it's a true treat.

I also enjoyed the Martin story at the end. I don't particularly like his writing in Song of Ice and Fire, and I get really impatient with it, but this is the second of his "histories" I've read (the other one being in _Dangerous Women_) and for some reason really liked. (I also liked the "Dunc & Egg" origin story I read in another book. Maybe he's a better short-story writer than novel writer? I'll admit he's a pretty good world-builder.)

This book contained the first Connie Willis story I've read that ever annoyed me. Mostly I love her stuff. But I will say it was very cleverly done, and the punch line's pretty funny.

But the biggest surprises were how much I loved some of the non-fantasy entries in this collection. In particular, Walter Jon Wiliams' "Diamonds from Tequila" (which feels like Breaking Bad by way of Ron Perlman and Cory Doctorow) was a page-turner, and completely unexpected since the only Williams I'd read was his fantastic sword-and-singularity novel _Implied Spaces_.
But more than anything I was blown away by "Bad Brass" (by Bradley Denton, whom I'd never heard of). It had _no_ fantasy or science-fiction elements (a huge negative for me) and is set in modern-day Texas (apologies, Texas, but you're not my favorite place either), and I was still hooked and dragged along grinning.

The editors, Martin and Dozois, aimed to use Rogues as a theme to introduce a bunch of readers from different genres to authors they wouldn't consider reading otherwise. And they succeeded admirably.
★ ★ ★ ★ ☆
juanita
This review was originally posted on www.fantasy-faction.com

G.R.R.M. states in his introduction that's the "Rogues is not meant to be a fantasy anthology" but I picked it up for the authors that I knew from being a fantasy reader, and I believe most readers will, so that's where I will focus. The character type is so ingrained in the fantasy genre and some of the authors featured here have already proved themselves masters like Abercrombie, Lynch, Gaiman, Rothfuss and Martin himself, so they are undoubtedly the draw cards. That being said one of the wonderful things about such an anthology is the opportunity to experience a writer's work that you might not have normally discovered if they were not in such illustrious and familiar company.

With "Tough Times All Over" Abercrombie gives us the perfect introduction to the book. It is fast paced, surprising in both plot and structure and Joe has managed to embody the very characteristics of a rogue into the structure and style of this story as he examines the very notion and idea of what it means just to be a rogue. For a rogue to truly work and seduce their audience they should have an element of humour, whether it is ironic, dark and sarcastic or laugh out loud funny and Joe was having a laugh when he put this one together.

"The Inn of Seven Blessings" by Matthew Hughes is the anthology's first traditional roguish tale and welcome it is! A sleeping thief is in the bushes away from the road, avoiding some serious muscle in order to pilfer some unfortunate victims belongings to make up for a disastrous morning of swindling. A very cool notion of magic exists in this world and one I would like to spend some more time in.

"Tawny Petticoats" by Michael Swanwick is a rollicking good adventure! A Maverick type tale where both the reader and the characters share in the delight of knowing exactly what will happen and decide to go along with it, despite the obvious risks, because it's just so much damned fun. Tawny is quite possibly the best rogue so far and is reminiscent of the wonderful Saffron from Firefly, whose every word drips with lies and deceit but she does it with such charm and beauty that one feels the deception is worth the price. Swanwick brings so much fun to the story we are just as complicit in the crime as the main characters and that makes this story totally unique in this anthology.

"Roaring Twenties" by Carrie Vaughn deserves a snare drum just tapping away in the background and a hint of cigar smoke, such is the world created, it's that good. A tale of Madame M, her bestie/sidekick Pauline and their trip to some sort of mystical speak easy to try and talk to the owner. Vaughn mixes in modern feds, olds school sirens (the singing kind) and a wonderful mostly female cast to great success. The world is undefined but needs not be as the story takes place in a haven, where magic and sorcery intertwine to produce a wonderful overall tone. Our protagonist's swish and sass their way through this one night tale with confidence and determination despite their odd setting seem eerily realistic and imaginable.

"A Year and Day in Old Theradane" by Scott Lynch is one of the more complete tales in the anthology, and also one that could be a fleshed out even more so and become the basis of a longer and more in depth story. Amarelle is our rogue, however Lynch has put her in a haven of sorts whereby she and her crew, and others, can buy their freedom in exchange for agreement not to repeat their previous dastardly deeds whilst in their new home. Set in a battle between the Parliaments of wizards, Amarelle is tasked with coming out of retirement after drunkenly abusing a very powerful witch, resulting in her having to steal the source of another wizard's power. This power happens to exist in a 300ft street running through the middle of town. She has a year and a day to achieve it and will need all her friends help to do it and the way they go about it is enormously cheeky.

"How The Marquis Got His Coat Back" by Neil Gaiman requires us to thank him for another delightful romp and the standout of the entire anthology. Gaiman leisurely takes us into the life of the Marquis de something something and his quest to retrieve his finery. I didn't really bother learning his name as he doesn't quite know himself how it is pronounced as he made it up to go with the man he saw in the mirror when wearing a very special coat. A coat of many pockets and "the colour of a wet street at midnight"; he finds his roguish nature tied to this coat and without it he is only half a man and not the half he likes. This was an effortless read. Dive in straight away or save it for a moment when you are struggling, either way it is a wonderful piece of fiction and I want more.

"The Meaning of Love" by Daniel Abraham could have been called the "Long Suffering Rogue". We have a capable, intelligent woman, Asa, who is in love with a complete fop, Prince Steppen. She has seemingly given her freedom and time over to hiding and protecting this guy, who is some heir to some throne. When he sees a woman from two streets away, falls in love and spends the next week crying about it, she agrees to help find this woman and just hook the two of them up…aka buy her or rescue her. Asa is cunning and smart, but every time she has the chance to demonstrate it, it is glossed over and the fact that her only small moment of rebellion is inspired and dictated by the actions of another was unsatisfying.

"A Cargo of Ivories" is weird as hell and interesting does not begin to describe it. Garth Nix pits a man, his living puppet and a thief against god-like forces contained in tiny ivory statues. Nix has successfully crafted a fully realised world and characters in a very small amount of space and does a great job of drawing the reader in.

"The Lightning Tree" by Patrick Rothfuss is a magical, rambling, and enthralling tale. If it is your first time reading Rothfuss, as it was mine, this is a wonderful introduction to his the world he has created. Bast is our main protagonist and his origins and motives are mysterious to say the least. He takes a delight in helping children lie their way out of trouble or get revenge on their siblings and also with things more serious when called upon, but adults don't seem to take him seriously. I know Bast is part of a larger world created by Rothfuss and it is one I am looking forward to learning more about.

"Provenance" by David W. Ball, "Heavy Metal" by Cherie Priest, "A Better Way to Die" by Paul Cornell, "Ill seen in Tyne" by Steven Saylor, "The Caravan to Nowhere" by Phyllis Eisenstien were interesting but not standouts. We also have some stories based in a more real and familiar world from Gillian Flynn, Joe R, Lansdale, Bradley Denton, Connie Willis, Lisa Tuttle and Walter John Williams.

Oh and there is also a little something from G.R.R.M. called "The Rogue Prince or A King's Brother" and let's face it, most people will buy this anthology for a chance to dip back into the world of A Song of Fire and Ice. You will read it and love it if you are a hardcore fan but it is more of a historical outline than a complete story.

There is so much to love about this anthology and a number of surprises. Two of my favourites were "Tawny Petticoats" and "Roaring Twenties" for their fantastic female protagonists, because the only thing more fun than a male rogue is a female rogue, and they are rarely done so ridiculously well as in these two stories. Female characters are often accused of being one dimensional or purely there to provide the main character with motivation but that is certainly not the case here. I've discovered some new authors I'll be keeping an eye out for in the future and had a chance to reunite with some old friends. I highly recommend you give it a try and do the same. 8.5/10
★ ★ ★ ★ ★
mike daronco
This is one of the best anthologies I've read. Pretty much all the stories were solid and compelling, and generally had some humor- because, hey, rogues! I don't know that I can pick out a favorite story or 2, because they all were compelling good reads.

OK, except for Martin's. His read like- and probably was- "historical" notes for his GoT novels. No characterization, no fleshing out, just a dry record of "this happened and then that happened". As someone who is not a GoT expert, it wasn't even clear how it fit into the history of the novels, plus the names were confusing and there was no family tree or glossary to consult. I would honestly not even call this a story.

But the rest of the book was great!
★ ★ ★ ★ ★
andrei albulescu
Starting with something resembling a deadly relay race involving a mysterious parcel that reduces a large part of a city to chaos and ending with the turbulent tale of the feuding Targaryens of Westeros, the stories in this anthology truly reflect the multi-facetted nature of rogues. In Rogues you will encounter wonderfully original villains: from a devious con-artist and thieving school kids, to a very clever art dealer, as well as several thieves who ultimately want to stop an evil god from being unleashed into the world.

Rogues is undoubtedly the best anthology of short stories I've read in a while. No surprise there as all the contributors are experienced, award-winning authors. Apart from the extremely high quality of storytelling, the sheer variety of incredibly imaginative settings of said stories make this an outstanding anthology!

I found the short story, Bent Twig, in which two rogues rescue a prostitute, rather touching. A Year and A Day In Old Theradane in which the theft of a whole street causes spectacular chaos in the city, was the most humorous and perhaps my favorite story.

Like Neil Gaiman with the Marquis de Carabas from his novel, Neverwhere, several of the authors trot out well-known characters from previously written work. Other writers again introduce brand new characters in the short fiction presented in this book. To me this was a wonderful opportunity to discover new authors and even new genres for my reading future.

Spanning numerous genres, Rogues offer tales of fantasy, horror, and the paranormal as well as mystery and historical fiction. This is an absolute must-read for anybody who can appreciate well-written fiction by truly gifted writers. (Ellen Fritz)
★ ★ ★ ★ ☆
kenneth rankin
George Martin and Gardner Dozois managed to assemble an impressive collection of short stories from amazing authors. As in all works of this kind, the quality varies immensely and the personal tastes of each reader will change the appreciation of any given story.

All show roguish characters in various settings from well-known fantasy settings such as Westeros or Neverwhere, to the modern day world. There are also stories in the future and in the past, written as an essay or in the first person. Obviously in anthologies you must expect diversity, but here the only "line of communication" is that all main characters are rogues: from art "marchands", to princes, to the "Marquis of Carabas", bards, to the wonderful Bast, among many other characters that fantasy readers know and love.

It's a well accomplished effort and recommended reading.
★ ★ ★ ★ ☆
terena scott
George R. R. Martin and Gardner Dozois have compiled a fiercely entertaining collection of short stories involving rogues. Just about every genre is represented in this group of stories; the common thread of each is a character who operates just outside the boundaries of what would be considered upstanding.

Instead, these stories follow the outlaws and scoundrels that make literature more interesting, and definitely more dangerous. We're dazzled by their daring even as they're stealing our wallets. The editors have included stories from divers authors covering most of our known history and some fantasy periods as unique as they are fascinating. Such masters of storytelling as Neil Gaiman and Patrick Rothfuss have contributed their talents to this clever anthology.

Highly recommended to anyone who enjoys the short story genre and marvelous story telling.
★ ★ ★ ★ ☆
dekila
I really enjoy this book, pretty much I get it to read the one story from Patrick Rothfuss but found a couple of gems in here!
I personally did not like much the story of George Martin, but that is my opinion, was lacking some...content, maybe? Although I enjoy reading his introduction...
I really enjoyed the one of Patrick Rothfuss, which is pretty much a day in the life of Bast, for those who are familiar with the name of the wind, this little story is worth it! But if you don't know the series, this story and pretty much anyone in the book stand alone.
The other one I really enjoyed was Tawny Petticoats from Michael Swanwick, is very well written and well engaging.
Totally recommend it, and besides, some of the authors were new to me and make me curious to read other stuff from them.
★ ★ ☆ ☆ ☆
brian rubinton
This is a collection of short stories about rogues of various different types by several different authors. While a couple of the stories not by George rr Martin are excellent, you have to read through some stories you may not enjoy to find them. This is more like a collection of random stories led by commercials to convince you to read each authors other books.

The game of thrones story even disappointed. Those starved for the new book will eat up the info but it reads more like a history chapter than a novella with no meaningful connection to any of the characters. And it ends the story assuming you know what happens next giving no direction as to read the next part of the story.
★ ★ ★ ★ ★
kristin bailey
What a long read. I do love anthologies, because they feature my favorite type of writing, the short story, but this one was long. I almost skipped over a few in the middle to get to the last four, but persevered, and I'm glad I did. Of course, "Lightning Tree" by Patrick Rothfuss was my favorite, followed closely by "How the Marquis Got His Coat Back" by Neil Gaiman, "Now Showing" by Connie Willis, and "A Year and a Day in Old Theradane" by Scott Lynch. The theme of "Rogues" is taken more literally by some than others, but I have to admit that I really liked how each author interpreted the premise. I liked the variety of authors, both male and female, who contributed, and that the rogue (or rogues) in each story were as often female as male.

I may have complained a time or two that a story is not "short" if I cannot finish it on a bus commute, but in the end, I forgive the editor since he is of epic verse himself.
★ ★ ★ ★ ☆
tancz r
I really liked this variety in this collection, classic fantasy, science fiction, but also stories that take place in our present universe. They are all well written, and although I wouldn't count them amongst the best short stories of all time, they are pretty entertaining.

I saw some of the 1-star reviews, and I am wondering if some people didn't understand the concept of collected short stories. If you ask different authors in different genres to write about "rogues," of course it is "disjoint." Maybe this is not so clear from the description, so let me clarify what this collection is all about:
The editors, George R.R. Martin & Gardner Dozois, asked about a dozen authors to write a short story that relates to the topic "rogues" in which ever genre and style they like. That's basically it, and to me, it's definitely worth a read if you like "rogue"-like characters
★ ★ ★ ☆ ☆
kelly schroeter
In general, I think one problem with this collection is that a lot of the stories are set in authors' previously-existing universes with already established characters, rather than being standalone stories. As a result, many of the stories are missing the fundamental building blocks you'd need to really enjoy the tale -- often the setting or worldbuilding is unclear, or the stories don't provide a lot of characterization or much of a reason for you to care about what's happening if you aren't already familiar with the setting and characters. In my case, as a reader, I'm familiar with the Gaiman and GRRM universes but none of the others.

Especially recommended stories (roughly in order with my favorites on top):
Diamonds from Tequila
How the Marquis Got His Coat Back
A Year and a Day in Old Theradane
The Lightning Tree
The Rogue Prince, or, a King's Brother
What Do You Do?
A Better Way to Die

So naturally I skipped to the end to read the Neil Gaiman and GRRM stories.

The Gaiman story, "How the Marquis Got His Coat Back" is set in London Below and very solid, creative, and fun, as you would expect from a story about the Marquis.

The GRRM story is a bit underwhelming, and I do love GRRM, but it was just very dry. It's a prequel to "The Princess and the Queen" and it's very similar but just a little bit worse.

Then I went to the beginning to read it like a normal person:
"Tough Times All Over" by Joe Abercrombie -- The schtick here is that the narration follows the McGuffin, so we get the perspective of a new character every couple of pages, whenever the McGuffin changes hands. This means there's lots of rapid sketching and very little depth anywhere and no reason to care about anyone -- gets old very very fast. I abandoned this after about the fourth or fifth perspective change.

"What Do you Do" By Gillian Flynn -- This was an entertaining, well-written story about a prostitute-turned-fake-psychic. I found the ending unsatisfying, however, there was really no need to pile twist upon twist onto what's a solid, vivid, modern-day ghost story.

"The Inn of the Seven Blessings" by Matt Hughes -- About a rogue who becomes possessed by a god. This is a story with boring characters, an okay plot, and a seriously affected writing style. It reads like the author was pretending to be from the 19th century, and for no particular reason. I started skimming about halfway through and don't feel that I lost much.

"Bent Twig" by Joe Lansdale -- A man rescues his stepdaughter from sexual slavery in a poor Southern town, with help from his best friend. To me this read like a violent wish-fulfillment fantasy. Something terrible happens, and then the protagonist comes in and stops it with a minimum of difficulty and kills all the bad guys. The writing was okay, but there really wasn't much to it in terms of plot, character development, or anything else. For someone who was familiar with Lansdale's work and knew and cared more about the characters, it might work, but it didn't do much for me as a standalone story.

"Tawny Petticoats" by Michael Swanwick -- Two rogues (one of whom I guess is apparently an anthropomorphic dog although I didn't realize this until the very end) and a roguish woman they meet work a confidence scheme in a New Orleans where zombies outnumber people six to one. You know, someday I will read a story set in New Orleans where professions exist other than voodoo priestess, confidence man, prostitute, musician, nightclub owner, food service worker, and riverboat captain, but today is not that day. Anyway, this was a cute little story, light and fun in tone. Not one of the most memorable items in this collection but totally acceptable.

"Provenance" by David Ball -- An art dealer sells a painting looted by the Nazis. This is one of the darker stories in the collection. It was gripping and well written although the twist was a bit too telegraphed. (Also, what happened with Joe Cooley Barber? Did I miss something? It seems like he just got ripped off and would presumably be very angry but you never hear of him again in the story.)

"Roaring Twenties" by Carrie Vaughn -- During Prohibition, two women with vaguely-defined magical powers (one can see the future and apparently perform magic related to manipulating time, the other can become invisible) walk into a bar. I felt like this one was reaching to be a little bit more than it was and it was hard to tell what the stakes were -- who the characters are and why we should care. The entire story is about the characters trying to avoid action, and we keep getting told that an action scenario will be impossible for the characters to handle, but then several action scenarios happen and the characters handle it just fine, which is sort of unsatisfying.

"A Year and a Day in Old Theradane" by Scott Lynch -- A retired thief is blackmailed into picking up her old career in a city of constantly-warring wizards. This is probably my favorite story in the collection so far. The protagonist is likeable and easy to relate to, with a clear, impossible seeming goal and dire consequences for failure. It's light and funny but with some serious emotional heft to it as well. There's an anything-can-happen element to the setting that feels deeper and more creative than you get in most short stories.

"Bad Brass" by Bradley Denton. A substitute teacher tries to rob high school students who are stealing (and then selling on the black market) brass instruments from the school where he teaches and his ex-wife is the principal. I'm not making that up and the story seems to take itself completely seriously. There's even a crazy Dickensian style twist ending where -- ok, I'm not going to spoil it, but you know how Dickensian twist endings work -- two characters are secretly related, another character is secretly wealthy, and so on. It's hard to have an opinion on this one, it just left me thinking "WTF?"

"Heavy Metal" by Cherie Priest. An obese man exorcises a murderous demon from an abandoned mine in rural Tennessee. Look, I don't come up with these plots. I really felt I was missing something in this story, there seemed to be some significance I failed to understand and I didn't get the ending.

"The Meaning of Love" by Daniel Abraham. A prince in hiding falls in love with a beautiful young maiden, and the prince's companion must save her from being sold into slavery. The writer does this very weird thing where he conceals the gender of the protagonist (who the reader would otherwise assume is a woman) except for one sentence about a third of the way through the story where he apparently by accident uses the pronoun "he". Again, found this one pretty mediocre and forgettable.

"A Better Way to Die" by Paul Cornell. In an alternate universe where alternate universes interact with our own, a British military officer is faced with his younger self. I have mixed feelings about this one. The setting is really cool -- very traditional British institutions being very traditional and incorporating completely off the wall elements like talking deer attending white tie dinner parties. At the same time, it's a bit underexplained in this particular story, or at least underexplained enough to be frustrating. As a result, this specific story was a little bit hard to follow, but it was intriguing enough that I would be interested in reading more stories in this setting.

"Ill Seen in Tyre" by Steven Saylor. This story is an extended litany to the wonders of Fafhrd and the Gray Mouser, wrapped up in a narrative that is cute, I guess, but totally predictable and pointless. I haven't read Fafhrd and the Gray Mouser, so it felt pretty flat.

"A Cargo of Ivories" by Garth Nix. The first sentence gives you the tone of the whole thing pretty well: "We should have purchased the monkey," whispered Sir Hereward, as he balanced precariously on the ridge of the tiled roof, which was shining bright under the moon and had become extremely slippery, the result of the squall of needle-sharp rain that had just blown through and over the erstwhile knight and his puppet-sorcerer companion, Mister Fitz." I pretty much had no idea what was going on the entire time, and it's not exactly deep literature, but it was cute and creative and I liked it.

"Diamonds from Tequila" by Walter Jon Williams. In order to save his career after a shooting in Mexico, a film star must solve a murder and raise ten million dollars. This is the best story in the collection. Funny, smart and cynically sharp, with a gripping plot and satisfying ending.

"The Caravan to Nowhere" by Phyllis Eisenstein. A teleporting minstrel tends the camels for an Arabian merchant with a drug-addicted son. The narrative was well set up to make you want to know what happens next, but the story was a little weird, for example the inclusion of a teleporting character in a setting that had no other obviously fantastic elements. The matter of the merchant's son being an addict was also played in a surprisingly literal way -- sort of like Dune, if Dune was about a character trying to get his son to go to rehab for spice addiction.

"The Curious Affair of the Dead Wives" by Lisa Tuttle. A Victorian detective is asked to find a missing person. This story is basically an adaptation of the notoriously horrible film "Manos: The Hands of Fate" as a Sherlockian mystery. It was...okay, I guess? I just spent most of the time scratching my head, trying to wonder why anyone would want to write a Victorian Manos.

"Now Showing" by Connie Willis. A girl and her ex-boyfriend uncover a conspiracy at a theme-park-like movie theater of the future. I don't know. It was okay, I guess? Not bad, but didn't really do anything for me. The stakes are very low and the humor is mildly amusing.

"The Lightning Tree" by Patrick Rothfuss. Bast, a magical horndog who is probably a fairy and has planning skills that are alternatively excellent and very poor, acts as a fixer and wish-granter for local children -- but only if they do him a favor first. I'd never heard of Patrick Rothfuss before, but I noticed in the reviews that a lot of people said they bought the book for this story, so I was looking forward to it. I wasn't disappointed -- this was an elegant and intriguing tale.
★ ☆ ☆ ☆ ☆
dorie
I accidentally ordered it on one-click but gave it a try all the same. Sampled first three stories, all opening content was violent or sexual in nature, not my type. If you like that you may have a different rating.
★ ★ ★ ★ ★
lefty3449
This review only covers "The Lightning Tree" by Patrick Rothfuss. I'm sure the other stories are varying degrees of brilliant, but Pat's work is what interests me at the moment.

"The Lightning Tree" is a character exploration of Bast, who is Kvothe's quick-witted, enigmatic employee, sometimes student, and good friend. Bast is "not from around these parts" but that morsel of truth isn't crystal clear here unless you've read the multi-volume Kingkiller Chronicles. It's not necessary that you do though, and I'd be curious to hear from other readers who haven't. How strange and melodic Pat's writing must seem if this is your first introduction to him. He's a gifted author of description via what people say and do, and also of moments based on feeling more than tangible depictions.

I recommend this story. If the writing draws you in and you haven't read Rothfuss' The Name of the Wind, then I cannot recommend that one enough.
★ ★ ★ ☆ ☆
tom pointon
While some of the stories exceeded my expectations, I found others disappointing or even just bad. My favorite stories of the collection were: Gillian Flynn's "What Would You Do?", Bradley Denton's "Bad Brass", Neil Gaiman's "How the Marquis Got His Coat Back" and Patrick Rothfuss' "The Lightning Tree".

Overall, I think Patrick Rothfuss' story was far and away the best story. I am quite a fan of "The Name of the Wind" but I was blown away by how well he was able to craft a story around what I remembered as only a minor character in the novel. I was very pleasantly impressed by Gillian Flynn; I had never heard of her but her story was great and very enthralling.

I was less impressed by George R.R. Martin's story which frankly was boring, and not very roguish (is that a word?), as well as Scott Lynch's story which was just repetitive and silly. My least favorite story by far was "Now Showing" by Connie Willis, this was probably one of the worst short stories I have ever read, I really hated it.

So I discovered a couple new authors, was surprised by some and disappointed by others. A collection of short stories always seems to have downfalls so overall I think this collection stands up pretty well as worth reading.
★ ★ ★ ★ ☆
gerry
Very much a fan of rogues. In any genre, whither it's Han Solo, Locke Lamora, or Artie Wu and Quincy Durant. There's some real winners in this, including some of the less well known authors. Highlights for me were the Williams, Rothfuss, Lynch, and Abercrombie stories.
On the other hand, the Martin story didn't do it for me at all. Read like the worse parts of the Old Testament: "And Viserys begat Rhaenyra who slew Baelon..." 30 pages and not a line of dialogue. I realize that is what he was trying for, but it just made it boring. And not really any evidence that Daemon fits the "rogue" definition, as I don't see much of any evidence of a sense of humor. Maybe should have chosen Oberyn before he showed up in A Song of Fire and Ice.
★ ★ ★ ★ ★
chad kieffer
Awesome book of short stories. I will be looking for other writings by several of the authors that I wasn't aware of before. I really liked that the stories were from different genres.
One caveat - I would recommend reading the last story (GRRM) first. I read it first as it was the one I was most excited about... I hated it, and would have been so unhappy if I had read it last after so many good stories! It reads like the really boring parts of the bible, you know - and A begat B, and so on. No real story.
★ ★ ★ ★ ☆
corissa lau
This is a varied collection of stories all featuring a rouge as the main character. The stories cover a range of genres and a range of styles, from humorous to serious, scary and fun. I enjoyed the collection, the only story I was disappointed with was G.R.R. Martin's new story in the world of Game of Thrones. It reads like a dry history retelling rather than a real story with a focus on a specific event and centered around a particular character.
★ ★ ★ ★ ☆
anne s
Great anthology! I really enjoyed the stories:"Tough Times All Over" by Joe Abercrombie, "The Meaning of Love" by Daniel Abraham, and "How the Marquis Got His Coat Back" by Neil Gaiman. Then there were amazing stories: "A Year and a Day in Old Theradane" by Scott Lynch, "The Lightning Tree" by Patrick Rothfuss, and The Rogue Prince, or, a King's Brother by George R. R. Martin. Great collection of stories, I highly recommend!
★ ★ ★ ★ ☆
joyalli
I would love nothing more to review this book as a 5 star to the amazing authors this anthology has in store for us. This "open genre" rogue short stories are quite good. Some play off of already popular story lines that most of us die hard fans are biting our nails for the next installment to. Others are unfamiliar stories from authors that are up in coming or just a stand out in the eyes of George RR Martin & Gardner Dozois.
Unlike some people, who may have bought this anthology for the one or two stories from those said authors, I started from the beginning. I worked my way up to the GRRM and Rothfuss masterpiece that I, too, had primarily purchased this for.
A lot of these stories were great, open ended short stories that leave what comes next to the imagination. Others were... a little risque or out of the ordinary where I was struggling to find a "rogue" character within the story. Perhaps my interpretation of the term "rogue" is different in the eyes of others, but not everyone will find a common ground with this book since it's an Open-ended genre.
All in all, I won't review each title separately, but I would recommend this book to those who are not quite sure whether to take that leap. It's a great anthology of well known authors who own bragging rights to some of the best stories, trilogies, etc ... that I'm grateful to have read and will continue to read and support.
★ ★ ★ ★ ★
sarah benson
I really enjoyed this compilation, each story was appropriately sized to fit in the cardio portion of my workout so I just read a story per workout. (Though a few workouts ran longer than intended... ;) I'd have to say I enjoyed almost every story. Each one, barring the finale, definitely adhered to the rogue stereotype which is one of my favorites to play in RPGs.

Now, I understand that GRRM was the editor and would include whatever story of his own he wanted, but the one he selected does not fit the rogue mold in the least. The story is a historical biography of a section of characters that come some large number of years before A Sword of Ice and Fire. Not rogue-y, not interesting, and not a good excuse to continue the delay of his next REAL ASoIaF book.

Overall an excellent purchase, I think I didn't like 2 or 3 of the short stories but now I also have a new list of authors to check out when I go book hunting!
★ ★ ★ ★ ★
mike mullen
There are some terrific stories here that I simply could not put down. As noted in George R.R. Martin's intro, we are fascinated by Rogues. All of these stories take unexpected and surprising turns. Reading in the subway, I missed my stop because I was so lost in the story by Gillian Flynn (the first time I have done that in 30 years!).
★ ★ ★ ★ ★
brooke traister
I bought this literally just for G.R.R.M.s piece in here about the prelude to the Dance of Dragons (the "historical" sequence of events, not the book) and it did not disappoint. Worth every penny for just one little short story. Maybe one day I will read the rest, but I am satisfied for now. Now, if only G.R.R.M. could finish the next two books this decade, that would be great.
★ ★ ★ ★ ★
jacklyn
Walked in the door for Abercrombie and Rothfuss... I walked out the other end of this HEFTY conglomeration of 'rogue' stories interested in some new writers!
I KNEW that Abercrombie, Rothfuss, Lynch and Gaiman are automatic wins but I was pleased by the rest of the writers as well. Martin delivers a genre spanning collection of well written stories.
I'm now going to check out some other writers while my favorites are completing their current projects ((Half a King in less than a month!!))
★ ★ ★ ★ ☆
doug kimball
I've not yet finished this book (but I can say that getting through Mr. Martin's story is an exercise in perseverance), and Gillian Flynn's creepy little story is worth the price of admission. It would make a great Tales From the Darkside-type episode.
★ ★ ★ ★ ☆
hemen samadi
I picked up this book from the library to read the last two stories in the book, by Rothfuss and Martin and the Rothfuss story doesn't dissappoint.

Starting again at the front of the book, I gave each author one page to hook me. I read half of the delicious but slow-ish Flynn story before moving on. The first story that sucked me in and made me delightedly read the whole thing was Michael Swanwick's "Tawny Petticoats". I love his cheerful chicanery and clever con jobs. I had not read his work before, but will memorize the spelling of his name and seek out more of his stories.
★ ★ ★ ★ ☆
cherie behrens
Anthology of short stories covering a variety of genres from historical fiction to science fiction and fantasy. Some of the stories are excellent whereas there are a few which I was not able to finish. Overall, I enjoyed most of the stories.
★ ★ ★ ★ ☆
schuyler
I found something likeable about all of the stories and my usual favorite authors did not disapoint. I especially liked the stories by Abecrombie, Lynch, Rothfuss and Gaiman. However, all of them were good in some way, it is definitely worth it.
★ ★ ★ ★ ☆
bohdi sanders
At 20+ stories from a variety of authors, it's hard to go wrong with this book, especially for the cost of the e-book. As mentioned in the heading I got because it features 3 of my favorite authors.

Abercrombie's story is fast paced. The story continues to switch to different perspectives, sometimes a character only gets a few paragraphs. This story is NOT about character development (but it was nice to see what Friendly is up to), it's a 'day in the life' story. I like how Abercrombie writes; his wit, tone, humor, style. . .I'm a fan.

Rothfuss is an amazing writer; his combination of words is just incredible (I try to write, read his stuff and ask myself, "What's the point?). Kvothe makes an appearance or two, but this story focuses on a character named Bast (Kvothe's apprentice) who trades favors, secrets, and 'things' with the local kids. It's got a lot of humor, but one of the kids has a serious problem and I love how Bast deals with it. Of the three I've read so far, this is my favorite. Come on next Kingkiller book!

GRRM. For some that is enough said. Commercially, anything with his name on it is going to sell, so I am happy that some lesser known authors are getting a chance to be read in GRRM's ROGUES. Martin's story takes place before ASOIAF, before Dunk and Egg and before just before The Blacks and the Greens. It reads much like a very entertaining history book. ASOIAF is AMAZING. Dunk and Egg, LOVE them. This story was just OK. Wish is it were more--I certainly appreciate the history of the Targaryens, but I wish it had been about *just* Deamon and done as a story and not as research paper.

Next on the reading list: Heavy Metal by Cherie Priest, Neil Gaiman, and Scott Lynch.
★ ★ ★ ☆ ☆
elias westerberg
I've always been reticent to read anthologies because they seldom deliver on all fronts. The problem with most of them is that they usually contain a number of very good short stories, while the rest seems to consist of half-assed and uninspired stuff. The only anthology I've read which turned out to be good from start to finish was Warriors, another anthology edited by George R. R. Martin and Gardner Dozois.

Hence, when it was announced that both GRRM and Dozois would team up with another cast of big names to produce Rogues, I had high hopes that it would be a quality read as good as Warriors was. But when the table of contents was released, it became obvious that Rogues wouldn't benefit from the all-star cast of contributors that made Warriors such an awesome read. Still, you'd figure that with such authors as Neil Gaiman, Scott Lynch, Joe Abercrombie, Patrick Rothfuss, Daniel Abraham, and Carrie Vaughn contributing material, you couldn't possibly go wrong. Right?

Though there is a central theme to the anthology -- rogues -- once again George R. R. Martin and Gardner Dozois envisioned a cross-genre work that would be comprised of short stories and novellas in various styles and tones. A brief look at the table of contents shows that, although many of these writers are bestselling authors in their own genre or sub-genre, compiling fiction from each of them could make for a disparate and dysfunctional work. Yet again, that was probably my biggest concern.

And unlike Warriors, which was able to dodge that bullet and allowed the anthology to stand well on its own, as the sum of all its parts, it's unfortunately not the case with Rogues. After a strong start, Rogues peters out and loses steam with each new piece of short fiction. So much so that by the time I reached the middle of the anthology I had completely lost interest and was simply going through the motions. Even short fiction by Gaiman, Rothfuss, and GRRM failed to reel me back in. Sadly, there is way too much filler and not enough killer material for Rogues to capture the imagination and satisfy readers the way Warriors did a few years back.

Here's the blurb:

A thrilling collection of twenty-one original stories by an all-star list of contributors—including a new A Game of Thrones story by George R. R. Martin!

If you're a fan of fiction that is more than just black and white, this latest story collection from #1 New York Times bestselling author George R. R. Martin and award-winning editor Gardner Dozois is filled with subtle shades of gray. Twenty-one all-original stories, by an all-star list of contributors, will delight and astonish you in equal measure with their cunning twists and dazzling reversals. And George R. R. Martin himself offers a brand-new A Game of Thrones tale chronicling one of the biggest rogues in the entire history of Ice and Fire.

Follow along with the likes of Gillian Flynn, Joe Abercrombie, Neil Gaiman, Patrick Rothfuss, Scott Lynch, Cherie Priest, Garth Nix, and Connie Willis, as well as other masters of literary sleight-of-hand, in this rogues gallery of stories that will plunder your heart—and yet leave you all the richer for it.

The anthology opens up with "Tough Times All Over" by Joe Abercrombie. It's an entertaining piece that could be summed up with the classic "s*** happens" proverb. It changes perspectives numerous times as we follow one rogue after another trying to get away with the prize. It may not be Abercrombie's best piece, but it is a fun read from beginning to end.

"What Do you Do" by Gillian Flynn was a well-written piece about a prostitute turned false psychic who gets into trouble. The whole ghost story angle doesn't work all that well throughout, but it is a good contribution to the anthology. It's followed by "The Inn of the Seven Blessings" by Matt Hughes, a short story about a rogue who becomes possessed by a god. This one was pretty much a failure to launch

Things get back on track when a man sets out to rescue his stepdaughter from sexual slavery in Joe Lansdale's "Bent Twig." Michael Swanwick's "Tawny Petticoats" features two rogues being outfoxed by a female rogue in a zombie-filled New Orleans. It's nothing to write home about, but it is a fun, if light, read.

"Provenance" by David Ball features an unscrupulous art dealer trying to sale a rare painting looted by the Nazis. When I started reading it, I had concerns that this was going to be the story that would be too disparate and could potentially kill the vibes of the anthology. Nothing could be further from the truth, as Ball's piece could well be the very best found within the pages of Rogues. Carrie Vaughn seldom disappoints and "Roaring Twenties" was another fine read featuring two magic-wielding women during Prohibition. Times are changing and they are aware that they need to adapt or all could be lost.

In Scott Lynch's "A Year and a Day in Old Theradane," a retired rogue is blackmailed into resuming her former career by a crafty wizard. I was looking forward to this new Lynch story, but it never really delivers and from that point everything goes downhill with the anthology. "Bad Brass" by Bradley Denton features high school students stealing brass instruments from school and trying to sell them on the black market. Pretty much half-assed and boring. . . "Heavy Metal" by Cherie Priest is about man who exorcises a demon from an abandoned mine in rural Tennessee. This one really had potential, but it fails to live up to it for some reason. Another disappointment. I absolutely loved Daniel Abraham collection of short fiction, and yet "The Meaning of Love", in which a prince in hiding falls in love with a beautiful young lady, was totally forgettable.

In Paul Cornell's "A Better Way to Die" an alternate universe interacts with our own reality as well as other alternate universes. It felt intriguing at the beginning, but the execution was rather flat and I couldn't finish it. "Ill Seen in Tyre" is Steven Saylor's attempt to weave the tales of Fafhrd and the Gray Mouser with our own history and it turns out the be a rather pointless failure to launch. "A Cargo of Ivories" by Garth Nix goes nowhere and is uninspired throughout.

"Diamonds from Tequila" by Walter Jon Williams turns things around and is definitely one of the highlights of the Rogues anthology. When there is a murder during the shooting of a movie in Mexico, the star must solve this mystery before someone else gets hurt. It's fun and cynical and I had a blast reading that one. Sadly, "The Caravan to Nowhere" by Phyllis Eisenstein, in which a minstrel with the ability to teleport travels as part of a caravan through the desert with a shrewd merchant and his drug-addicted son, also feels like an half-assed effort and can be considered nothing but filler material.

Things do pick up a little bit in "The Curious Affair of the Dead Wives" by Lisa Tuttle. It features a Victorian detective hired to find a missing person who is dead and buried. It is a little weird, to be sure, but it does work out in the end. Neil Gaiman's "How the Marquis Got His Coat Back" is set in London Below and features the unforgettable Marquis. It's a fun and entertaining read, yet not good enough to help save this anthology. I had high hopes for award-winning Connie Willis' short story, "Now Showing." It's about a girl and her ex-boyfriend, as they uncover and unravel a conspiracy at a multiplex movie theater in the future. It's okay and cute at times, but it's too long and lackluster in the end.

Patrick Rothfuss' "The Lightning Tree" features Bast and it was interesting to have a novella based on him. I have to admit that I was expecting more out of Rothfuss, but he still managed to write something fun and interesting. The premise of the tale is that Bast grants wishes and fixes children's lives in return of favors. For a while it all feels pointless, but the author wraps everything up at the end in an unanticipated and quite satisfying fashion. The last piece and the pièce de résistance was of course George R. R. Martin's "The Rogue Prince, Or, A King's Brother," which is not a short story per se. As was the case with "The Princess and the Queen" in the Dangerous Women anthology, it reads more like an extract from the forthcoming A World of Ice and Fire. Hence, although it does shine some light on past events which led to the Dance of Dragons, it doesn't grab hold and suck you into the tale the way the Dunk and Egg adventures.

Overall, Rogues failed to come together as a whole and turned out to be a discordant and dysfunctional work. Even though every piece does feature the rogue theme, the various styles and tone never quite mesh together and make for a crooked, slow-moving, and often boring book. Especially the middle portion, which at times thoroughly kills the vibe and the momentum of the anthology.

Disappointing. . .
★ ★ ★ ☆ ☆
rosie crawford
While some of the stories are good, the vast majority seem to be teasers to entice the reader to start new series. GRRM's contribution is well-written, but sometimes reads as a bit of a dry retelling of the Dance of Dragons.
★ ★ ☆ ☆ ☆
andrea repass
Disappointing, actually. I got the book mostly to read the Neil Gaiman and George R. R. Martin "Game of Thrones" stories, but even those were less than satisfactory. Only about three stories in the collection were truly worth the read ("The Meaning of Love" and "The Lightning Tree" among them). If you're still curious, I recommend borrowing the book from the library first.
★ ★ ★ ★ ☆
takshak
Patrick Rothfuss's story, "The Lightening Tree," alone completely justifies the purchase of this book! The anthology starts off strong, drags a bit in the middle, and ends with a bang in Rothfuss and Martin's stories. I wasn't as much of a fan of the stories that were more rooted in reality ("Bent Twig," "Bad Brass," "Heavy Metal" in particular), but I loved the fantasy stories. Overall, an enjoyable read.
★ ★ ★ ★ ★
paem xia
What a wonderful way to discover new authors, or read stories that you missed from some of your favorites. I saved names so I can now find all the works from some of these creative writers. Something for everyone.
★ ★ ★ ★ ★
sherry zain
Great book. Some of the short stories were fantastic. Others were really fantastic. I was introduced to a couple of authors I was not familiar with. I plan on becoming more familiar still with several of these authors.
★ ☆ ☆ ☆ ☆
asisha
This collection of short stories is far, far inferior to the Warrior anthologies that Martin and Dozois put together. I get the impression that they used a different selection criteria for this book than they did in the past and that criteria consisted of something other than excellence. It appears they did not comb through a large number of submissions but rather they or the publisher picked authors they wanted to promote or who were their friends. In fact, it would not surprise me if the publisher didn't put this together and then slap the editors' names on it to gin up interest, or if they simply sent out invitations for submissions to selected authors and accepted whatever they were sent. People will go gaga over it because Martin is associated with it but it is not justified. I love his work but he didn't seem to invest much time or energy into this project if we are to judge by the results. Even his introduction seems halfhearted and not to his standards. And the description of each author that is given before their story is truly horrific. They read like resume's rather than invitations to view someone's work or go on an adventure.

Whereas the the two Warrior collections really didn't have any clunkers, they are the rule rather than the exception with Rogues. But at least one of the exceptions is worth noting. David W. Ball had what I thought was the strongest story from the Warrior anthologies, The Scroll. It is one of those stories that is like Sandkings in that I read it without really knowing who the author was but it stuck with me as being a truly excellent bit of work when so much else I read had long since fled my mind. Then when I read Ball's entry in Rogues I found that it also was of high quality and I was heartened to see it was by the same author. I had a similar experience with Sandkings as I had considered it my favorite short story for decades after reading it in Omni magazine without really knowing who wrote it. I was delighted to find out it was Martin when exploring other things he had written after so liking his Song of Ice and Fire collection. There are always masters who stand out and stand the test of time.

There are maybe one or two other decent stories in Rogues but there were also several that I had to abandon after a few pages and others where I forced myself to wade through the entirety of the exercise. About the only forewarning that can help you save time that I noticed from observation is that the authors with the more recent awards seem to be uniformly bad and of lesser quality than the old hands or those with no or fewer awards. But frankly, I think reading a couple of pages would also do the trick in many instances.

It pains me that I spent money on this while I had borrowed the earlier anthologies when if justice were to be served it should have been the reverse.

Let's hope the apparent lack of effort Martin seems to have put into this was due to his working feverishly on completing his own masterpiece... or, if not that, then at least due to his partying with Hollywood starlets. Someone needs to be having some fun because there is little to be had in reading Rogues.
★ ★ ★ ☆ ☆
orysia
I only read the George R.R. Martin story (and don't intend on reading the others). The story was not bad, but not what I expected. It is much less of a story, and more of a recounting of a fictional history. Interesting, yes, as someone who has read all the Song of Ice and Fire books. It would be much less interesting, and may be in some ways difficult to follow or appreciate for those who haven't. For me, while interesting, it was not nearly as engaging as his usually excellent stories.
★ ★ ★ ★ ★
lori gatter
A fantastic and diverse collection of stories. I couldn't have enjoyed it more. Honestly I only really bought it for the Patrick Rothfuss short story on Bast but the entire book was an amazing read. Perfect for fans of almost any genre.
★ ☆ ☆ ☆ ☆
diane murphy
I'm a huge George RR Martin fan. I bought this book because he is a contributor and wrote the prologue. The collection of stories is beyond disappointing. That includes Martin's contribution which is 10% story and 90% introduction of characters. The other stories are disjointed, poorly written, ill conceived, or clearly paired down pieces of other works. I suspect these are stories that were not well received in the writer's pasts and resurrected to be bound together here.
★ ★ ★ ☆ ☆
lin manning
Disclaimer: This rating and review is only about the GRRM story.

To start with, why this was released AFTER the actual "Dance of Dragons" story (in Dangerous Women)??!!
makes no sense and boggles the mind, since everything here it's only the setup for a more interesting already published story.

Anyway, as GRRM goes, it's passable and interesting at parts; the worst? "Mushroom" gossip contributions which were pretty much just a degrading as possible to whatever woman he was talking about.
★ ☆ ☆ ☆ ☆
swathi m
Didn't read the rest of the tales but intend to read Patrick's short story for I'm a huge fan of his kingkiller chronicles novels. I only read George's game of thrones novel. If you bought this book only for George's novel you will be very disappointed and pissed that you wasted 11.99$. Save your money if you haven't bought this book and intend only to read George's tale because you can get all of the books main plot points and history from a Wikipedia. Basically a history nothing substantial happens in the book except people getting married knocked up and political intrigue. I think George is telling us all of this information about the dance of dragons for a reason which we will find out in later books (whenever they come out). But honestly save yourself a few bucks and get all you need from George's tale from a Wikipedia. I bought this book cause at least I can read Patrick's tale of bast. Overall just another history lesson with random names in it for westeros fans.
★ ☆ ☆ ☆ ☆
dan vader
I love Game of Thrones, based on George R. R. Martin's A Song of Ice and Fire, but this anthology is simply awful. I had a hard time finishing the first story and had high hopes that the second one would be better. Nope, it was worse. I'm no prude, but the crudeness of the writing was just more than I could take, so I switched to another book and am enjoying that one.
★ ☆ ☆ ☆ ☆
juanmi grau
I aree with Phantasy reader. I don't understand, why the tangent? There are unfinished stories that need to be told and he dillydallies with writing other ones. What is the problem here? please fix it soon. Finish Game of Thrones. I feel like I'm dealing with a attention deficited teen-ager. I will no read any other one of his publications before Game of Thrones is complete.