Maps from King's Landing to Across the Narrow Sea (A Song of Ice and Fire)
ByGeorge R. R. Martin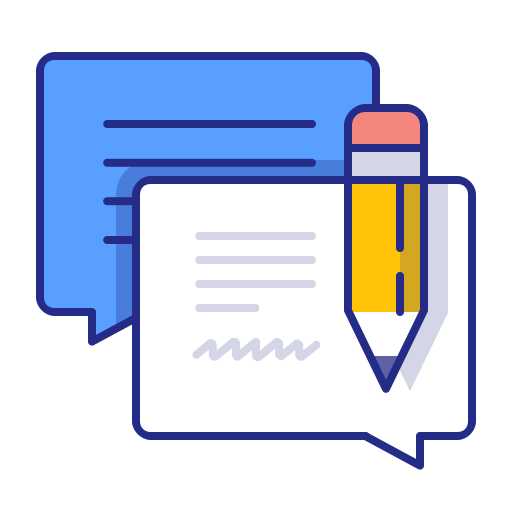 Total feedbacks:46
★

★

★

★

★

★

★

★

★

☆

★

★

★

☆

☆

★

★

☆

☆

☆

★

☆

☆

☆

☆

Looking forMaps from King's Landing to Across the Narrow Sea (A Song of Ice and Fire) in
PDF
? Check out Scribid.com

Audiobook
Check out Audiobooks.com
★ ★ ★ ☆ ☆
nelson
I found maps on internet betters than this one! There are a lot of maps, but it's like a big map divided in parts. Nevertheless, I liked the map. Is better read the book with a opened in front of you.
★ ★ ★ ☆ ☆
kjerstin
I could reiterate what the other less-than-stellar reviews have said, but they've said it well. Beautiful maps, and now I know what the other lands look like, but a series of posters are not a practical companion while reading. I was hoping for something more like a Key map book. I do most of my reading in bed at the end of the day. I'm not going to get out of bed to see where a particular chapter is occurring. Disappointed with the form, not the content.
★ ★ ★ ★ ★
courtnie
We love this series. Our Blu-ray DVD's make it all the better. Now we have the maps to follow the action. The maps are beautiful, and they really do cover the world of Ice & Fire. Look forward to the next season of Blu-ray DVD's being sent this coming February!
★ ★ ☆ ☆ ☆
aditi
This isn't an atlas nor a collection of maps. You are ordering a bunch of folded posters. The posters aren't high quality, so they won't hold up to repeated openings and refoldings. The creases are there to stay as well. These beg to be sold in tubes.
★ ★ ★ ★ ★
stace
First of all, let me be clear.....this is ONLY MAPS. You open it up, and it's elegantly organized with a ton of maps. Besides an introduction paper, there is no other regular written material, just maps. But if you love maps and love the world of ASOIAF, this is a must-have.

The maps are beautiful. When you open up the binder, which is really nice and sturdy, there are maps on two sides. On the left you have:

1. The Known World
2. The West
3. Central Essos
4. The East
5. Westeros
6. Beyond The Wall

And on the right is your introduction paper and these maps:

7. The Free Cities
8. Slaver's Bay
9. The Dothraki Sea
10. King's Landing
11. Braavos
12. Journeys

It's really so nicely put together that it almost makes me not want to touch it! Great, high quality maps, and I think I'll frame a few.
★ ★ ★ ★ ★
norbert
When I purchased this product I didn't quite realize that it is ONLY made up of MAPS. nothing else. So if you are a Song of Ice and Fire (Game of Thrones) fan, then you will love it - especially if you have the space to put up the maps... or if you're a die-hard you can have them framed nicely - they are that beautiful.

I had thought that the Maps would be accompanied by some kind of text relating them back to the books, but alas, that is not the case, so if you're looking for more than maps, this isn't the product for you.
★ ★ ☆ ☆ ☆
kim davison
I agree with the other reviewers that these are beautiful posters but I wish I knew when I ordered them that they are so large. I find them unwieldy to use plus I think the heavy paper will tear or crease. Like another reviewer, I was hoping for an atlas and a description of characters and places. Maybe the publisher will consider making something like that. And maps that are laminated -- that would be nice too.

The map set is no longer available directly from the store -- does anyone know why?
★ ★ ★ ★ ☆
derek koch
The maps are really nice, works of art suitable for framing except...they come folded. The map set would be much better if it came as an atlas that could be used as a companion to the books or TV show. Or, sold as prints NOT FOLDED for framing.

Overall I'm happy and at a little more than $2 a map it's well worth it.
★ ★ ★ ★ ☆
beverly steele
First of all, I enjoyed viewing the maps and studying them in great detail. There are, however, many valid complaints already discussed:
This is not an atlas for easy reference while reading.
Moderate usage will cause the creases to tear or whiten.
The sleeves are poorly engineered resulting in difficult stowage.
Folding vs rolling the maps makes them not conducive or 'perfect for framing'.
Journeys map is VERY confusing--a total mess.
Too many individual region maps included without adding significantly more detail or value.
Here are my nitpicks to improve the next batch:
Cities/castles such as Winterfell, Casterly Rock, Oldtown, Pentos, Volantis, Mereen & Qarth should replace regional maps.
The character journeys needs to be completely revamped. I appreciate the effort but this is probably not the right format to detail all the characters travels in a single map. At the very least, an inset map(s) focusing on Winterfell, King's Landing & Harrenhal should have been added. More vivid coloring and better labeling would have helped.
Also, why are the cities in Essos & beyond all marked with city icons and no castles?
Based upon other reviews its clear an atlas should be offered as an essential reading companion.
★ ★ ★ ★ ☆
nick harris
EDIT: Revised 5 star review down to a 4 star.

I mistakenly did not completely read the product descriptions, and it was much to my surprise when I received 12 24" x 36" maps! I was thinking I would only get a decent world map and maybe a map of Essos and Westeros individually, but was I wrong.

All the maps have great detail to them and the cities, landmarks, seas, etc. look to be in the right places (though, admittedly, I am by no means an expert on ASOIAF geography). The colors of the maps are quite vibrant and allow one to easily distinguish the geography of the lands. In addition to a general map of the world and more focused maps of Westeros and Essos themselves, there are additional maps that zoom in even further to give wonderful clarity to areas such as Slaver's Bay, the Free Cities, and, my favorite, north of the Wall--you can find the other maps in the description/other reviews. As mentioned before, all the maps are 24" x 36" in size and are all printed on, at first glance, seemed to be fairly heavy and durable paper. I'm usually hesitant to frame posters, but some of these maps certainly deserve that treatment; I will be hard pressed to find room for the other posters, though, given the sheer size and number of them. It is truly more than I expected out of this purchase, and for only $2 a map, it is certainly an awesome bargain.

What is holding this set back from perfection (for some) would probably be three small issues. The book consists of a hardback cover with two interior cardboard sleeves that hold 6 maps a piece. Small rubber bands intend to hold the maps in those sleeves, but they seem too loose to really do any good, and once your removed the maps from the sleeves and open them up, they expand noticeably in thickness, and placing them back inside the book can be somewhat challenging--I would be worried about accidentally damaging the maps when placing them back inside. The paper that the maps are printed on seems heavy, but, after I read a previous reviewers complaint about the folded edges being worn, I did see the same, very minor "flaking" at the creases (that is after only opening them up once). If you were expecting a companion book to be included in this set, you will be sadly disappointed, the only additional item included is a copy paper sized letter detailing what you get in the "book."

With all the criticisms laid out, I take them all as very minor. I do not intend to constantly fold and open these maps up, which would lessen any "flaking" mentioned before--some are certainly destined for framing, and I doubt I will be able to see much of any minor imperfections at that point. I do not intend on keeping these maps in the book, so whatever minor quibble with the packaging is ultimately moot for me, though that certainly might not be the case with some. Honestly, I really did not care that a companion book was not included in the set, I was really aiming for the maps, but I could empathize with someone who would be utterly distraught if they did not have a companion book to complement the maps.

If you have a strong interest in ASOIAF, a love of good-looking maps, or, better yet, both(!), I would highly recommend buying this set.

EDIT: These are certainly still great looking maps, but even the maps I have only unfolded twice (they went directly into frames after the second unfolding) have the noticeable crease that so many other reviewers here have witnessed. I do not intend to unfold any of the other maps until they go into their own frames--which may be a while. Given that only the maps and a single copy paper-sized certificate were included in this purchase, the maps would certainly be in a better condition if they were rolled, or different paper was used. Do not expect these maps to hold up with constant refolding. All that being said, they are still great looking maps and well worth the cost and imperfections.
★ ☆ ☆ ☆ ☆
alleged
I wanted a book of maps, not a book of posters. I wanted one book where I could turn the pages and look at detailed maps, like an atlas. Why would they make them into a bunch of folded posters? This makes them unusable. I unfolded each one once, and I'll never look at them again. Does someone want to buy me a 50 foot table so I can lay these all out side by side and make them actually useful?
★ ★ ★ ★ ★
ece1479
I think this is a very good book / set of maps. You get 12 maps that are 24 inches by 36 inches. They are highly detailed, more so than anything else I've found. For someone just starting the series like me it's perfect !!! I love being able to follow there movements as they go from place to place. The maps in the front of the books is nice but doesn't have enough of the places they go to. And none at all for the Free Cities or Essos & the Dothraki Sea. Of course is isn't going to be for everyone but that's ok, they just don't need to get it then. Everyone else should get lots of use and enjoyment out of this.

I already have 2 of the maps framed because I use them so much. They are made of a heavier paper stock & feel quite strong.
you get the following maps in a nice & well made book & binder.

The Known World
Slaver's Bay
The Dothraki Sea
Beyond The Wall
Westeros
The West
The Free Cities
Central Essos
The East
King's Landing
Braavos
Journeys

I Highly Recommend this to anyone who likes to follow the story along on a map. I'm very glad I brought this and have gotten a lot of use & enjoyment from it. I'm sure I'll get even more use out of it as I continue reading the series.
★ ★ ☆ ☆ ☆
edwardo
I thought that it was a book of maps, I didn't expect it was actual maps of Westeros and beyond. I also didn't expect it to come that quickly too because of the conflicting information about the arrival date. I can't wait to dive into the map of King's Landing because I need information to rebuild Chicago to match the fictional city.
★ ☆ ☆ ☆ ☆
ozgarcia1
Save yourself the money and simply reference the maps at the front of the book. If you are fortunate enough to own a hardcover copy of the Song of Ice & Fire series then there's a chance the quality of the maps in those serials is better than the quality found here. I'm done exaggerating now, but seriously for my money, I expected maps with greater details and a little more character, not to mention durability. The maps really are simplistic prints that any one of us who have read the books could readily put together. Needless to say, I was disappointed.
★ ★ ☆ ☆ ☆
alok kumar
I pre-ordered this item months ago and have been anxiously awaiting its arrival. Either the title of the item changed since that time or I completely overlooked the "[Poster]" designation. This is not a book. It is really just a box of posters. The posters are of average quality- folded/creased glossy paper.

For me personally, I was really hoping for higher quality and a product that could be used as a reference while reading the series. The time required to open the box, unfold and refold large maps make this usage impractical. The maps did not need to be this large. They could have been organized into a nice atlas that would allow for thumbing through pages and use at places other than large tables.

I am a huge fan of the series but not this item.
★ ☆ ☆ ☆ ☆
amanda clay
I echo the disappointment comments some have made at this forum. I had " the Lands of Ice and
Fire " on pre-order, and eagerly awaited the arrival. Included are extremely poor quality posters,
of substandard resolution, print or color quality. You would be be better of printing an actual
map from the internet, with your own below average printer. I noted the comments above mine,
as I write this, referencing the paper quality as well. The poor work is certainly NOT limited
to the paper quality. Breaks my heart, these are being returned ASAP. I'm not even waiting for
a raven to deliver them back to the seller. The omission of any foreword or written written
descriptions had me for a loss. What you get is a folded package resembling a box, with neatly
folded posters that I would not even give away. What a dud !
★ ★ ★ ★ ★
sunaina
Well, imagine my surprise when I saw this was shipping because I thought I was pre-ordering the next book. However, this is a huge packet of maps for all the lands in this saga. Perfect gift for my middle earth oldest son!
★ ☆ ☆ ☆ ☆
vg yavuz
I am very disappointed. These are beautiful maps, however; they all come folded up and the crease lines show, making them ugly. Whoever decided they should be folded up, I hope you no longer have a job....
★ ★ ★ ★ ★
david lapin
I received my maps yesterday and while they are great, I was let down a little by the fact that many have already been on the web for some time. While many of them are leaks of what is contained, most are not full versions. In the book you do get the full version in beautiful color on large poster sized paper.

The leaked maps just brought down the surprise factor.

If you have an Android device you can get the city maps and all of westeros maps for free by downloading the following app: [...]

Here are some GOT World maps that are nice:
[...]
[...]

Kings Landing Maps
[...]
[...]

If you liked the leaks you will like these more as these are in color and I am sure the leaks were not the final versions.
★ ★ ★ ★ ★
molly lehman
Containing 12 large exhaustively detailed maps, including a lot shown for the first time (like the entire known world I think for the first time,) this is a pretty sweet piece for any Ice and Fire collector or anyone interested in the geography of the many lands in the series. I didn't realize when I pre-ordered this that it would be full sized posters, maybe I didn't read the fine print, but I was picturing more of a coffee-table map book. I am not disappointed. The Known World map is going to be framed on my wall very soon, it's just gorgeous. Not to mention the Journeys maps, showing the many character's journeys depicted with lines across the world. There's a wealth of material here, can't wait to jump in. The overall presentation is impressive, and you can tell a great deal of work was done on this artwork. The 12 maps are: The Known World, The West, Central Essos, The East, Westeros, Beyond The Wall, The Free Cities, Slaver's Bay, The Dothraki Sea, King's Landing, Braavos, and Journeys. 5 Stars from this collector, I was always a little disappointed with the smaller maps in the book, and this solves that problem and way more.
★ ☆ ☆ ☆ ☆
jennifer field
Yeah, I'm one of those who've been waiting long for this "book", yet I never even imagined how disappointed I would be!
The "book" isn't any atlas, alas. If it had come in that form it could have been far better. Of course you wouldn't have anything to hang on our wall BUT that would still be better than having so many ruined maps (one a mere enlargement of the other, mind you) as they were wrapped a thousandfold times on one another which resolved in them coming out from the box as big ruined sheets of paper. This is my first complaint: couldn't the maps have come inside a tube so that when extracting them the paper would still be smooth and clear (and ready to be beautiful hanging on your wall) just like REAL ancient land maps?
My second complaint stems from the fact that many of the maps are only an enlargement of the others and they don't bring any interesting or useful detail with it! Let alone the two maps I was looking forward the most: those of King's Landing and Braavos. I had a vague hope that they would exactly be what a city/town map actually looks like, BUT the thing is: you could never walk in one of those towns with such a useless map!!! It's drawn in sketches and lines that are there only to fill (badly) the space. I read that the "artist" was a very good one, so I couldn't believe my eyes when I saw the result of his hard owrk. One of the most interesting facts about Martin's work is that it is made to be believable to a certain extent, so why shouldn't the maps be so?
Last but not least: the last map, the one showing the way the main characters are treading on their journeys: it is almost impossible to read!!! Haven't anyone ever told the "artist" that maps do have something that is called "map legend" or "key"???? Wouldn't the simple use of that in a clever, plain and useful way have been the right way to deal with it? No, of course not, for someone decided that the characters' names should follow the very lines on the map in very little, awful font.
I'm a big Martin fan, I have been for over a decade and I will follow the series right till the end, and I'm glad that The song of Ice and Fire has become this popular for Martin really deserves it, but popularity shouldn't allow this butchering!
★ ☆ ☆ ☆ ☆
kevin michael
NOTE: I have edited my review to 1 star from 2, but left my review the same as it was. My explanation is at the bottom.

I should say I hate giving this two stars. I want to give it 4 stars, or even 3.. but I have a reason for giving it 2. The maps themselves are gorgeous. The work done on them is fantastic, and the quality of the cartography is everything I was hoping for. So why 2 stars? Well, I don't know if this is the type of paper they are printed on, or the way they are folded, or the ink, but every single one of my maps has a white line on the creases where the paper tore a little. On top of that the paper is really thick, which actually is not good on maps like this because whenever you unfold them it causes the paper to bind up. I know these things are really anal, and it sounds like I have OCD, but a list price of $40 (I paid the store price of $25) is a lot to pay for just 12 maps, and I don't think it is too much to ask that you get maps that are going to last a while. Even though they have some issues, I would still buy them again.. so maybe 2 stars is unfair. I just think people should understand that they are not as good of quality as they maybe could be.

EDIT: After opening the maps back up I have decided to give them 1 star. I have now only opened them up twice, both times I have been exceptionally gentle with them (I used to work in a historical document repository, so I have some idea how to carefully handle documents), and I noticed something unacceptable. On the map, where the creases from the folds cross, the folds have made the paper so weak that there will soon be holes in the middle of the map. Like I said, I have opened these maps exactly 2 times; I would maybe expect that kind of wear after more extensive use, but not from opening it twice. The paper that was used was entirely wrong for all the folds that were needed. Imagine what happens when you fold poster-board and you will kind of get what I am talking about. It is a real shame because these are absolutely beautiful maps, but the quality of the paper completely ruins them.
★ ☆ ☆ ☆ ☆
carol bach
I expected a bit more. The maps of Westeros weren't all that different from the maps in GRRM's novels. The maps were just regurgitated with new map icons. Honestly, I expected the publishers would include a bit more original material.
★ ★ ★ ☆ ☆
shiningstar
Okay, this is going to be a bit of a non-review because you probably already know if you are going to be getting this or not. Basically, it's a collection of full-colour maps of Westeros and Essos, the two continents which form the setting for the Song of Ice and Fire novels by George R.R. Martin. Either you're going to go, "Hey, awesome! I'm all in!" or be running away screaming for fear of being infected with Nerditis.

The map collection comes in a smart but somewhat non-durable folder. Don't put anything on top of it for long, as it really cannot support much in the way of weight. There's a single pull-out piece of paper with marketing speak on it (more or less the same as the blurb on the back ) and that's it for any kind of textual accompaniment. Those familiar with John Howe's excellent Tolkien maps, or the maps accompanying Terry Pratchett's Discworld books, will likely find this disappointing as those maps were accompanied by small booklets packed with geographical information (and in the Pratchett case, new canon material on geography). As it stands, we will have to wait another year for The World of Ice and Fire to clarify some of the new locations on these maps, and even then only some will be covered.

There are twelve maps drawn by Jonathan Roberts, each measuring 61cm x 92cm in size. There is a large map of the known world, which then has three larger, blown-up versions accompanying it, dubbed 'The West', 'Central Essos' and 'The East'. There are then larger-scaled-still maps of Westeros, Beyond the Wall, the Free Cities, Slaver's Bay and the Dothraki Sea. There are city maps of King's Landing and Braavos, and rounding off the set is a map called 'Journeys', which tracks the movements of the major POV characters across the five novels published to date.

In general terms, the art design for the world and continent maps is decent, falling between the aesthetically-pleasing and the informative. A selling-point of the set is the brand-new maps of central and eastern Essos, including the far east. This is the first time that Ibben, Qarth, Asshai, the Shadow Lands, Yi Ti, the Jade Sea, the Summer Islands and other oft-mentioned lands and cities have been depicted on a canon map: the map accompanying the HBO website for the TV series is canon only for the TV series and is based on early drafts that George R.R. Martin later substantially revised. There are also new lands and locations not previously mentioned in the novels, such as a newly-revealed fourth continent (named Ulthos) and a new, huge island just off Qarth named Great Moraq which seems to be a centre of trade. This stuff is interesting, but also highlights a problem with the map set: Martin seems so keen to provide new information about Essos that Westeros feels slightly neglected. But since Daenerys has apparently already reached the eastern-most part of her journey (in Qarth), showing these eastern lands is nice but ultimately irrelevant for the books themselves.

Westeros itself is mapped much as in the novels, with little or new information of note. Indeed, it's even less well-fleshed-out than the maps and info in the books: the castles and towns on the Iron Islands apart from Pyke are not mentioned, and whilst the Quiet Isle is shown, the Whispers (also from Brienne's storyline) are not. Long-standing fan questions, such as where Stone Hedge and Raventree Hall (the seats of Houses Bracken and Blackwood) are located, remain unanswered, whilst the huge tributary of the Mander (which is almost as big as the Mander itself) remains resolutely unnamed. The map is nice - although not quite as nice as the infamous map by forum-member 'Tear' on the Cartographer's Guild website - but not particularly useful compared to the maps in the books or available for free online. Also, given the fact that we have a fairly reliable scale bar with the Wall (which is almost exactly 300 miles long), the refusal to put a scale bar on the maps is strange.

Of the city maps, King's Landing is curiously lacklustre. The mapmaker was going for a sort-of 3D depiction but seems to have given up at some point, with lots of the buildings being rendered as 2D squares sitting alongside more pictoral 3D depictions, which doesn't really make sense. It's the weakest map in the collection, though fortunately also the least essential: Green Ronin's far superior colour map of the city (for the roleplaying game) is easily findable online, as is the handsome black-and-white map from the Meisha Merlin limited edition of A Clash of Kings. The city map of Braavos, on the other hand, is pretty good and definitely worth keeping a hold of during future reads of Arya and Sam's adventures in the city. However, the decision to map Braavos and not, say, the more vital locations of Winterfell, Harrenhal, Dragonstone, Castle Black or Meereen is curious.

The journeys map is a nice idea, but ultimately impractical with just one image. Maybe one map for each book would have worked, but showing the journeys of some twenty characters across five novels simultaneously on one chart results in an image that is overloaded. It particularly breaks down in the Riverlands, which ends up almost buried under multiple layers of arrows and lines. Still, a nice idea and it does clarify the immense distances that Daenerys has travelled compared to other characters.

The quality of the paper used to print the maps on has come under some fire, with good reason. Unfolding and refolding the maps results in noticeable wear on the creases, with white lines and cracking noticeable after just a few viewings. This encourages keeping the maps on permanent wall display (that is, if you have enough space). However, the pre-folded nature of the maps means that they show visible creases which makes that not an altogether satisfactory solution either. Some fans have reported success in getting rid of the creases, though the results are apparently variable.

Is The Lands of Ice and Fire worth getting? Despite the problems, it's still a fairly handsome collection of maps. If fantasy cartography is your thing and you're a fan of ASoIaF, then it's a reasonable purchase. However, if you're more interesting in hard information about the setting you're better off waiting a year or so for The World of Ice and Fire instead. As it stands it's more of a curiosity and a gift idea for people who are fans of the books than anything essential.

Disclosure: I am a moderator on the Westeros.org forum and the founder of the Game of Thrones TV Wiki. I did not receive a review copy of the maps and had to purchase them for myself.
★ ☆ ☆ ☆ ☆
adam ickes
George R. R. Martin has surprise me in the Saga The song of ice and fire, but only in the three first book. Since then, the author wasted his and my time in a swirl of nonsensic twists...This book are a collection of tales of this author since 60's to nowadays. Most are really awfull and badly writtten.
★ ★ ★ ★ ★
ashli cooney
Absolutely beautiful maps with great detail! You can pour over them for hours and still find something new!
Note, this is not a book about the maps and areas of the world of Game of Thrones, it is more like an expanded collection of just maps. If you're looking for an explanation and writings about the areas, The World of Ice and Fire is also amazing and covers the history and legends of the universe. The two are great to go through together as The Lands of Ice and Fire provide the visual landscape as you go through The World of Ice and Fire.
Side note, both are large and heavy but make beautiful collection pieces.
★ ★ ★ ★ ★
amal awad
An indispensable addition to the library of any true Song of Ice and Fire fan! One of problems with sweeping high fantasy works like this is constantly turning to the front or back to check out the maps, or while on the Kindle or a phone, constantly going to the supplements section or an entirely new document to view the maps. This book allows me to sit lazily while I read and not work too hard when wanting to consult a map. And these maps are amazing; we had waited so long for a definitive map to be published, and we were not disappointed! This book is beautifully illustrated and covers such a huge portion of Martin's world that it is very easy to get lost in. Sometimes I just like to sit and get lost in these beautiful maps.
★ ★ ☆ ☆ ☆
linda cuttone
Many others have already said as much, but I might as well share mine as well. I think this was more intended as a collectors' item than an accessible reference for geeks. Use it, with cumbersome awkwardness, you destroy amazing artwork that deserves preservation. Preserving it means not using it; which beg the question: what's the point?

As a fan of Fantasy I have always had a bit of a soft spot for maps. As such I had to have this product, though I honestly thought that for $40 I'd be getting an actual book; like an atlas (partly my own fault for not paying attention). What I got instead were 12 very nicely done large maps on a poor choice of poster stock, folded in a manner that will cause irreparable damage within a very few uses.

The illustrations themselves deserve five stars which go to George R.R. Martin for the imaginative work and especially to his illustrator/cartographer, Jonathan Roberts! Most of the 4 and 5 star ratings I see are based on the artwork alone, and well deserved in that light. I love conceptualization of space & time, of place, of landscapes, cultures, ecosystems, etc. In that particular regard, the maps themselves are beautifully done, striking a perfect balance between a sense of scale, aesthetics, and conceptual representation. I particularly liked the illustrations of towns, cities, and castles done not to scale for conceptual purposes on a landscape that is otherwise to scale. Braavos & King's Landing are also fantastic, though the hills in King's Landing are awkwardly represented with a shading effect that doesn't quite satisfy, and the Blackwater Rush seems much narrower than is described in the stories.

The maps are over sized for better and for worse. They are posters, roughly 24"x36" (some are a bit smaller). Visually, it's a treat and I'm sure there are some gamers who would enjoy using such maps while playing at "Game of Thrones", D&D style. However, combine their size with the extreme creasing of the folds in relatively rigid paper and you have a cumbersome product that will get damaged in short order if you should choose to use it very often. You are left with a choice of opening them permanently to hang on the wall framed (unframed will not last either, again due to the creasing), or leave them in their case to collect dust on the bookshelf. I don't have a Great Hall where I can hang these and my purpose for the maps is to open them up for reference while reading (I'm in the middle of "Storm of Swords"), and while having a nerd-fest with friends. You can see my dilemma as well as the dilemma that I am sure will be facing most of you. The material and the creases are such that you cannot salvage the maps by rolling them up yourself as you might have with a pre-folded product of a more appropriate material. The damage has already been permanently done right off the press.

If these same maps were sold together rolled up individually I would have to give the product at least 4 stars. A poster of this sort would be sold individually for a minimum of $5, likely more. Sold together for $40 I would consider this a total bargain.

My hope is that such a product may be offered in the future. What I truly look forward to though, is a possible atlas, perhaps with bonus poster sized maps of this sort. Large format, hardcover, such a thing would be well worth $80 - 120, depending on size, construction, etc. and I have no doubt there would be many a fan willing to shell out for such a product so long as more forethought is put into how it is made. I will wait till R.R. Martin completes the "Song of Ice & Fire" series and hope for such a thing to roll out soon thereafter.
★ ★ ★ ☆ ☆
immi
Like many other reviewers, I was hoping for these maps in an atlas-type format to reference while reading. Knowing that they were poster-sized maps, I decided to order them anyway. As mentioned by other reviewers, the posters are creased to fit in the containing "book", and have minor tears along the creases due to the mediocre quality of the paper. I do not think they would be suitable for framing. I get the feeling that if they were heavily handled (i.e., unfolded and refolded), they would fall apart.

That said, the maps are very detailed and fun to look through. I did not have issues with putting the maps back into the book as another reviewer mentioned. My only other concern is with one of the maps labeled "Journeys". The map essentially plots the paths of all POV characters from the beginning of the series until the end of A Dance With Dragons. It just seems strange to me to include a map that will be out-of-date once the remaining books are published. Aside from that, the Journeys map is rather hard to follow given the large number of POV characters.
★ ★ ★ ★ ☆
raegan butcher
I was sitting in the middle of all these wondrous maps, semi-lost in The Lands of Ice and Fire. More like art than true geography, I spent several hours admiring the shapes and colors and detail given to this imaginary world. Then I gently folded it all up, placed it on the shelf next to my George R. R. Martin collection and knew, as I walked away exhausted by my imagination, that I would never open the precious package again. It would be yet another collector's item... collecting dust.
★ ★ ★ ☆ ☆
kristen gagnon
Pros: The maps are gorgeous and I really enjoyed poring over them.

Cons: First, the maps are just too darned big. They must be nearly 2 feet by 3 feet in size, and that makes it hard to view them comfortably. They could have easily been half the size with virtually no loss in detail, I don't understand why they are so big.

Second, the main reason I bought the maps was for the plots of the characters' wanderings. But all of the plots are on a single map, resulting in a nearly indecipherable mess of spaghetti. Furthermore, although the lines are color coded, there is no key provided, and I never did figure out who belonged to a few of the plots.
★ ★ ★ ☆ ☆
carrie blair
Beautiful yet useles thing
Large, glossy maps, cumbersome to handle, in an bad package solution. There is an Catch 22 with tese maps; better the quality, more vulnerable they are.
Reading through the book you'll need to jump through most of the maps; meaning an whole gymnastics by packing up and down, most of the maps.
Cannot have them on the wall either, too many too large, you'll need an empty room only for that.
The best solution, my opinion, will be to have those maps in Kindle form, high resolution, attached to the books.
Or sold separately attached to the above item, which I suggest to be made from an more pergament like paper, both for sturdiness and for creating the time feeling.
★ ★ ★ ★ ★
bluemeridian
Not technically a book so some review options don't apply, but this is a great set of maps for fans of the series. Lots of detail and coverage of areas that have not had good maps before, or may even be new to fans. This is basically the authoritative map set, and won't disappoint.
★ ★ ★ ★ ☆
hilda
Any fan of GOT will love these maps. Beautifully printed with lots of details. Only problem: They are VERY large. If they are unfolded very much, the paper will begin to tear. Not the type of map you can quickly access to find locations while watching the program. Great collectors item! If you actually want to use a map to find program locations, you will need to buy smaller maps, like I did. Still, a great collectors item!
★ ★ ★ ★ ★
alice book
This is a must have for any hardcore fans. This collector's item is so beautiful. The maps are intricately detailed with the different geographies of GRRM's world. The close-up map of King's Landing has all the buildings drawn out, with important locations labeled. Seeing everything so clearly really helps to make certain aspects of the story more clear. I only wish that the maps were more accessible. It would be a hassle to get out the giant maps anytime you wanted to check where the characters are while you were reading. I loved finding the tiny details on the map, for example, the giant Titan of Braavos is clearly visible standing astride the entrance to the bay.
★ ★ ★ ★ ★
alexia idoura
These are great - thye are maps not and atlas and just like the old shipboard Charts you need to fold and unfold. Colors are great and the detail is just enough but not too much.

Did not expect such a nice box to fold them up and keep them safe.

I just wish I had them from the beginning of watching the show and reading the books they will really help me in the fiture
★ ★ ★ ☆ ☆
lindsay
I love the idea of big maps to help you out when reading ASOIAF books. I always get confused trying to figure out where the characters are. The maps are very helpful in that, but they seem to have errors abound.
One example: The Titan of Braavos as described in the book "One hand rested atop the ridge to his left, bronze fingers coiled about a knob of stone, the other thrust up into the air, clasping the hilt of a broken sword", yet the map shows a giant stone statue towering over the cliffs, at least 5 times as tall as the islands, hands nowhere near the ridge, instead holding a shield and spear. The drawing also doesn't have "blowing hair made of hempen ropes died green".
There are many more little things like this. These things need to be fact/picture checked more thoroughly to be as useful as it could be.
★ ★ ★ ★ ☆
nikki
So many maps! I didn't give it a full 5 stars though,due to the fact that where the maps are folded,the paper is tearing and looks worn. It wont show when they are displayed in frames, but I'm picky like that :P
★ ★ ★ ☆ ☆
patrick
I am a huge fan of the Ice and Fire series as I am sure most are who are interested in purchasing this item. I have found a app on at least the iphone that has these maps in them. However, they obviously are much smaller than these maps and it may be better to have these maps handy or even on the wall as reference when reading the books. Otherwise, the applications and the maps within the books themselves are good.
★ ★ ★ ☆ ☆
brenda blevins
I have an atlas like book that accompanies the Tolkien books and was looking for something along the same lines for this series of books. Sadly this set of fragile maps is about all there is and it is useless when you are reading the books and wish to see where you are. At least with the Tolkien atlas type book, you can have a book open on top of another book. Oh well, maybe some day....
★ ★ ★ ★ ★
julia gardiner
A lot of people are negative Nancies about just about anything GRRM has done since Storm of Swords, but let me tell ya, this is fascinating stuff. If you are a fan of fine detail and love learning about the world the characters of A Song of Ice and Fire inhabit, this is for you. I would recommend being gentle with the maps, and yes, eventually I'm sure they will wear out, but I love being able to really sink my teeth into the finer intricacies of these places. We even finally get to see where these long talked about lands like Asshai and The Summer Islands are in relation to Westeros, and that's a lot of fun to a diehard like myself. For the price, it's worth every penny!
★ ★ ★ ★ ☆
juliana
Can be kind of a dry read (so far). Provides some interesting background to items unexplained in the novels, thus far. Much like the LOTR appendices Tolkien wrote. Of course, nothing you REALLY want to know is explained. What happened to destroy Summerhall? What actually happened at the Harrenhall tournament during the False Spring?
★ ★ ★ ★ ★
cindi
I'm a huge ASOIAF fan, am a moderator on a large ASOIAF website, and have done a lot of map-making myself within the ASOIAF universe - so you can imagine my excitement at the announcement of "The Lands of Ice and Fire." I'm happy to report that my expectations have been exceeded.

The twelve maps come unconnected to the book, so they are perfect for framing. While they sit nicely in the books sleeves, having twelve different maps that you have to unfold to see something is a rather cumbersome process - but I'm grateful they did it. I do not want to frame a map if it has bindings on its sides.

The maps themselves are wonderfully detailed, and a must buy for any hardcore ASOIAF fans.
★ ★ ★ ☆ ☆
semccarney
While this series has enough rich and fully developed story arcs to fill an encyclopedia, the author murders more of the primary characters than a serial killer on a sorority spree. This author can also take up to a decade to write the next book in the series (check the copywrite dates if you think I'm kidding). The only hope to finish this series is if HBO breaks their foot off in this guy to actually finish the story with any characters left alive. I needed to refill my zoloft prescription after all the death this guy left behind from every major character he's developed. Well written, but he kills off every character (and I mean every) character you care about.
★ ★ ★ ★ ★
jon earls
I bought this originally as a gift for a dedicated George R. R. Martin fan (who loved it!) and later for myself because I thought it was so great. What you get, as other reviewers have stated, is a absolutely gorgeously detailed set of maps of not simply the whole known world of the "Ice and Fire" series, both Westeros and Essos, but also the lands north of the Wall and incredibly detailed maps of the cities of King's Landing and Braavos in a stunning isometric map format.

This is an ideal gift for _anyone_ who is a fan of the series, whether long time fan or newcomer. George R.R. Martin teamed up with fantasy cartographer, Jonathan Roberts, to present an amazing and imaginative depiction of this incredible fantasy world. If you are looking for a holiday or birthday gift for someone who loves the series or show, look no further.
★ ★ ☆ ☆ ☆
kyle morris
I am a big Ice and Fire fan and I was really looking forward to an atlas. The description said poster, alright, a poster will come with my atlas. Sounds good to me. But it is a collection of posters. They are all beautiful, but there are maybe 300 words in the whole thing and I am deeply disappointed. I realize that no one ever gets exactly what they want, but at least give me a side bar, a paragraph on the people, the places, something. The less said about the character map the better, it is impossible to follow.

Don't bother.
Please RateMaps from King's Landing to Across the Narrow Sea (A Song of Ice and Fire)