Winter's King (The Wings of War Book 3)
By Bryce O%27Connor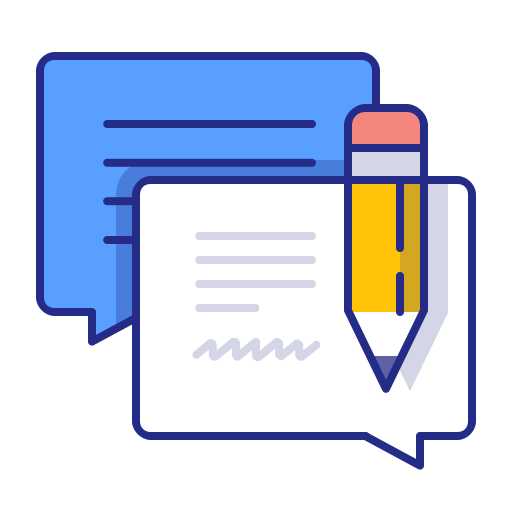 Total feedbacks: 29
★

★

★

★

★

★

★

★

★

☆

★

★

★

☆

☆

★

★

☆

☆

☆

★

☆

☆

☆

☆

Looking for Winter's King (The Wings of War Book 3) in
PDF
? Check out Scribid.com

Audiobook
Check out Audiobooks.com
★ ★ ★ ★ ☆
corky lavallee
This series of books has a little, or a lot in some cases, of everything. Action, adventure, magic and fighting. About the only thing missing missing is an actual romantic angle, or so it seemed. Great read, engaging until the last.
★ ★ ★ ★ ★
toha lukman hakim
Series is amazing. Please give us more - I'm not ready for it to end. Characters are believable. Endings are realistic and not neatly wrapped up with a beautiful bow, which is refreshing. Best series I've read in a long time and I read a LOT of books. I'm not going to give out any spoilers, just urge you to dive in yourself. You won't be disappointed.
★ ★ ☆ ☆ ☆
lausanne
This book had a mean, nasty undertone towards woman in it. That one step beyond just dark approaching something worse. The character he's created in Raz is amazing. Raz is meticulously developed over time, forged, tempered, sharpened in heartbreaking ways- yet he continues. The LGBT couple in the book is amazing, destroying stereotypes in passage after passage. The best way I can express it is to say, at some point they were just a loving couple, no more no less.

The reasons above, the ability O'Conner has, the expectation of something new and fresh, is why his willingness to default to the trite, cliche, vapid tempering of Syrah, the main female character was such a bitter disappointment. The same story arch for women in dark fantasy we've all read 100 times before, the lazy default so frequently used as the female tragedy to overcome.

Spoilers-

Syrah being only a female character allows the author to skip all the work it to craft Raz's trial because her gender allows for the standby crucible.

Rape, gang rape, weeks of being bound and repeated raped by a war party of 500 men, each with the freedom to rape her day after day, they line line up 3, 4, 5 6 deep watching, laughing, waiting to take their turn raping her for the day. (This is what I mean a out going overboard from hard to just nasty)

So, rather than crafting an imaginative crucible for Syrah the author decided to go with the reliable, often used (overused) shortcut. Worse, the outcome was telegraphed. It's obvious when Sarah's robust sexual appetites are highlighted again and again, the author making some effort to inoculate readers for her coming abuse. Syrah is the only character who's sexuality is an important point highlighted prior to her assault(s) which almost makes it worse- as if her previous sexual activity would make her assault more palatable. The good news, before her remaking she wasn't a very compelling or sympathetic character- so the emotional impact is minimized. That the emotional impact was minimal does not change my disappointment that such a talented author would resort to such a overused dark fantasy trope.

This author is better than this choice.
★ ★ ★ ★ ☆
marcelo
I love the characters that Bryce brings to life in his books about Raz. I find I have a hard time putting them down. At times I tire of some of the detailed dives into the various relationships between the characters but I will still await the next installment and will probably finish it in 3 days like this one. Keep them coming.
★ ★ ★ ★ ★
marylou
These books keep getting better! The character development is top notch and the plot is sound. I would recommend this book to anyone, though there is some dark content that may not be appropriate for younger readers.
★ ★ ★ ★ ★
raoul
There were so many points where I hated to put this book down. Raz is a fearsome, motivating character that I wish to learn from. The writing shifts easily from bloody combat to thoughtful, heart wrenching emotions and keeps a nice pace throughout.

Highly recommend picking this book up, if even just to browse. You'll end up reading the whole of it before long.
★ ★ ★ ★ ★
jody sunderland
Excellent read that had me gripped until the end, I'm excited to continue this legendary story in a universe that contains a lot to offer, and to see what the author has in mind for such a badass character.
★ ★ ★ ★ ★
salvador bighead
An excellent main character surrounded by a host of believable characters. A world that makes sense. All combine to transport me there and make me care. Read the first 2 books. You will be glad.
I'm glad this isn't the end.
★ ★ ★ ★ ★
alanna26
Bryce O'Conner has created fascinating and heroic characters in a well developed world. This is the third book in the series and has whetted my appetite for the next book to come. It can't come soon enough!
★ ★ ★ ★ ★
goofysmurf
Thoroughly enjoyed the third book in the series. The author delves deeply into the concept of pure faith versus realities of the world when it comes to violence and evil evil. It ended with me wanting more but hints at a future saga.
★ ★ ★ ★ ★
paul ingrassia
I thoroughly enjoyed this book! Each book has been better than the last, and Winter's King is no exception. I have been looking forward to reading a book by Bryce with a more meat to it, and this one did not disappoint, either in volume nor in content.

If there is one saga you read this year, make it The Wings of War series.
★ ★ ★ ★ ☆
danni salta
Unusual hero.. Author has good narrative and story is very well written. The world the author has created seems harsh with little empathy for kindness and common sense. If I were to critique this story I would recommend that the author developed ordinary characters that with common lives in his world and are not basically evil.
★ ★ ★ ★ ★
meghna pradhan
I love the first 2 in the series but this has blown me away!
The depth of the characters has improved, descriptive background has improved and oh my God has the violence and gore improved!
These books are definitely on their way to being best sellers and I would recommend them to the hardiest of fantasy fans! Great work!
★ ★ ★ ★ ☆
e a lisa meade
Wasn't immensely impressed with the 2nd book but was riveted by this one. Felt extremely drawn back into Arro's tale as it recaptured the essence of his evolution as a character. Bringing the laughs and tragedy that made me enjoy the first book. Highly recommend.
★ ★ ★ ★ ★
megha
This is a great story that helps the reader realize how much we react to people who are different from us. Details are provided which enable the reader to fully appreciate the characters. Author helps readers to understand that life is full of gray decisions and black and white scenarios really don't exist.
★ ★ ★ ★ ★
arachne
Be ready for the violence, deep cruelty and the pursuit of vengance and redemption. This is not a book for teens. I can't tell how many times I found myself rifling through the pages in anticipation .
★ ★ ★ ★ ☆
matthijs
Great characters but it is hard to relate some parts of the story and how it fits in. The connection between Raz and his birth parents almost feels awkward when I read it because it appears to have no bearing on the story. I truly enjoyed this book because of so many instances of poetic justice from Raz.
★ ★ ★ ★ ★
sassy britches
Five stars for a story that leaves me begging for more. I came across child of the day star almost a year ago and absolutely loved it, but was saddened when there were no other books out for it. So when I looked it up again to re-read it I was beyond happy to see 2 more and now I can't wait for more... hopefully there is more haha.
★ ★ ★ ★ ★
c lia
Great character depth and world building. You really get a feel for the all of the characters. Love that the author doesn't glaze over the darker side of the human condition. Definitely recommend this and the series as a whole. Cannot wait for the next installment.
★ ★ ★ ★ ★
stephanie woods
Although the priests are kind of aggravating there are enough cool ones to make up for their lameness. This book was the hardest of the three for me to put down. I'm glad I'm done if for no other reason than I can start paying attention to other things now
★ ★ ★ ★ ☆
alphan gunaydin
He did it again. I could not put down this book. The main characters lives that the author wrote about, I felt , and that's something that does not happen often. Please read this book and all the books of this series, you will not be disappointed.
★ ★ ★ ★ ★
mac hull
It was an amazing book, though it felt a bit slow in parts. The main character through the previous titles felt very fleshed out already but this one not only added new depth to him but it also brought many of the other characters to vivid life. I absolutely can't wait for the next one.
★ ★ ★ ★ ★
andi
This is the third book in the series and the best so far . This one kept me reading all thru the night until the sun was literally , coming up . I now very invested in what happens to Raz and eagerly await the next book .
★ ★ ★ ★ ☆
amie s
It is always a pleasure to find an author and series that I truly look forward to reading, because with Kindle unlimited I end up reading a lot of mediocre books. I've enjoyed each and every one of the books in this series, and recommend it to others.
★ ★ ★ ★ ★
paritosh
I love the main characters . Raz is probably one of the most loveable characters I've come across so far. He has strength and nobility and humbleness. Well worth the read. Looking forward to the next book!!!
★ ★ ★ ★ ★
kulaly
The third installment, while a bit predictable in plot, really hammers home on key critical moments. Moments that drive a reader to genuine emotion and character investment. If you haven't started this series yet, do.
★ ★ ★ ★ ☆
mohammed
Very well done, can't wait for the next one. Continue to develop the characters, I especially like where Raz has gotten to and where he is headed. Looking forward to Syrah's development and their relationship.
★ ★ ★ ★ ★
khaene hirschman
I was enthralled in this series and this book was able to draw me in andhold me. the combat scences were very cleary described and it made everything with its clear description slip easily into my mind
★ ★ ☆ ☆ ☆
charles salzberg
Mister O'Connor If I am spending my money to read your stories I believe that if your book is about gay relationships it is your responsibility to either list it only at the LGBT section or put an aside in the summary to warn readers that find these kind of literature distasteful so I am forewarned and do not buy it. Thank you very much. The 2 stars grading does not rate content or plot.
Please Rate Winter's King (The Wings of War Book 3)