Pocket Guide to the Operating Room (Pocket Guide to Operating Room)
By Maxine A. Goldman BS RN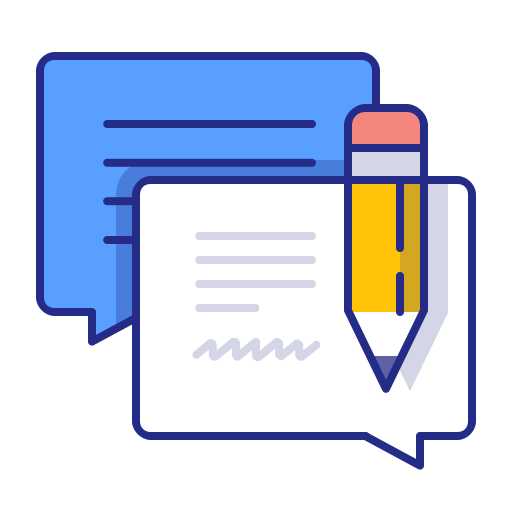 Total feedbacks: 12
★

★

★

★

★

★

★

★

★

☆

★

★

★

☆

☆

★

★

☆

☆

☆

★

☆

☆

☆

☆

Looking for Pocket Guide to the Operating Room (Pocket Guide to Operating Room) in
PDF
? Check out Scribid.com

Audiobook
Check out Audiobooks.com
★ ★ ★ ★ ★
deanna erdman
I was recommeded this book by a coworker when I was training to be a circulating RN. Good recommendation. It's pretty easy to carry around. It gives a basic overview of many of the procedures done in the OR, it includes info such as what the procedure is done for, steps of the procedure, and instrumentation used during the case, and other helpful info to give the truly novice circulating RN a background of what to expect during specific surgical case. It is easy to read and understand. I would recommend it as a useful resource for an RN just starting their training in the OR.
★ ★ ☆ ☆ ☆
gearoid
I purchased this book as a surgical tech student to help me write procedure reports for homework, but I found that very few of the cases I observed in the hospital were actually described in this book. Don't count on it for research, if you buy it.
★ ★ ★ ★ ☆
graziela
I have never written a review on a textbook. However, I borrowed this book from a co-worker numerous times and found it to be incredibly helpful. I am a Registered Nurse whom is in a training program in the Operating Room. This book gives me a basic understanding of the proceedure to be performed and much anticipatory guidance. When dealing with a trauma or emergency surgery, I don't have time to go to the psuedo-classroom to research the operation. This book fits right into my scrub's pocket. It is brief, concise and to the point. Sure Gray's Anatomy is the most detailed and reliable source for any nurse, but who has the time and patience when you are in a hurry? I not only reccomend this book for Nurses in training, but also to seasoned Nurses who may be thrown a curve ball in the middle of the night.
★ ★ ★ ★ ★
mathew
This is a fabulous book, very informative, easy to follow along and read, and has everything you need. I use this book everyday and it's GOLD. Definitely worth having in your collection. Of course it's not going to fit in your pocket, it's a decent thickness, but if you're looking for quality information then this is the book. Highly recommend it.
★ ★ ★ ★ ★
john lucky witter
I find this "Pocket" guide to the O.R. very useful for both my operating room nurses and myself. It provides a convenient source for preparations so that the operating team can be more efficient and knowledgeable. The guide is valuable to any member of the operating team, especially with the diverse nature of surgery in the current times. Everyone associated with the Operating Room would find this book a useful addition to their armamentarium and I recommend it highly.
Herbert M. Goldberg, M.D., FACS
★ ★ ★ ★ ★
shorooq
This book is excellent for all the new surgical technologists and ST students out there! This book lays it down in simple, almost layman-like terms but is very thorough. Everythng you need to prepare for a case you have never done is in this book. I cannot say enough about how greatly helpful this book is! It has gotten me through alot of stressful situations! If you read this book the night before or right before a case the MD will think you are the greatest thing since sliced bread because it really tells you EVERYTHING you need to know! I HIGHLY HIGHLY recommend buying this book. It makes your job SO much easier!!!
★ ★ ★ ★ ★
shobhana
This book-which does need to be updated a bit- is absolutely ESSENTIAL!!!

A book such as this one can give you all your basics from draping questions right on through instrumentation & closing. It is a great reference when you are hit with a case you haven't done in a while or just need to review. You can't go wrong with it as a purchase.
★ ★ ★ ★ ☆
georgi
I am a surgical tech student and this book was on our recommended list. It is very well organized, and has more than just procedure specific information. There is also a breakdown of instrument pans by surgery type. There is more information in the front, as well. I carry this with me to clinical rotations as a guideline. The only thing I wish it had was a section on suture specific information. Other than that, it is a great tool for anyone in the OR setting.
★ ★ ★ ★ ★
shiprak khandal
This book is wonderful! I have used it over and over again! I bring it home with me at night to review what my cases will be for the following day, and then, because the book is small enough I can take it along with me as a back-up! It gives sections on prepping as well as equipment needs, positioning, and what to expect during the surgery! It definitely is a "Must-Have" book for the OR nurse!
★ ★ ★ ★ ☆
tbishop
This is a very compact guide packed with detail but has no photos or illustrations. The print is a small font they used in an effort to squeeze in as much info as possible. It is useful for surgical techs 7 operating room personnel as far as putting together surgical instrument trays/packs.
★ ★ ★ ★ ★
amber slaton
Having just graduated from school and entering the OR for the first time, I can attest that this is by far one of the best quick-reference texts I've owned yet! I use it every time I have questions on how a surgical procedure is carried out; it includes the surgical goal, equipment and instrumentation necessary, and special considerations for each and every kind of procedure in the book. This book is very useful also because it covers general and specialty surgeries. I highly recommend this for anyone entering the OR for the first time.
★ ★ ★ ★ ★
donnalee
I bought this book with not experience at all. By page 5 I was cutting in to people and having a ball. I removed a kidney by my self. This book is tops! Just kidding, bought this book for my wife who is an OR RN. Thought I would have a little fun...
Please Rate Pocket Guide to the Operating Room (Pocket Guide to Operating Room)