Book 4), The Raven King (The Raven Cycle
By Maggie Stiefvater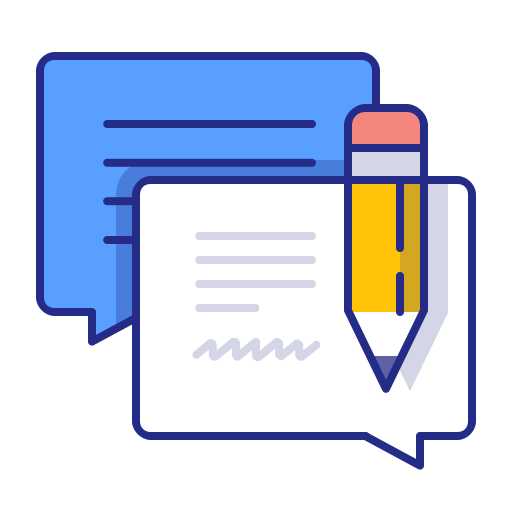 Total feedbacks: 116
★

★

★

★

★

★

★

★

★

☆

★

★

★

☆

☆

★

★

☆

☆

☆

★

☆

☆

☆

☆

Looking for Book 4), The Raven King (The Raven Cycle in
PDF
? Check out Scribid.com

Audiobook
Check out Audiobooks.com
★ ★ ☆ ☆ ☆
anna jennings
I never write reviews, but I've been contemplating this one since I read the book. I really, really wanted to love this book. The series is one of my favorite ever, and I love almost everything that Maggie Stiefvater has written. She has a wonderful way with words and her ability to weave together character's stories is awesome. The world(s) she creates in all of her books are magical and enthralling. This book was just so anticlimactic. It was very "blah" to me. The weirdness and creativity are there, but I don't understand, as others have said, why this story went the way it did. The introduction of Henry was strange, the lack of closure with Noah's character left me feeling empty. She even brought Noah in quite a bit in the beginning of the book, just to kind of give him a weak finish. I don't understand at all what happened with Gansey and I don't want to drop any spoilers, but it just could have been so much better. I feel like her attention was elsewhere or maybe she just didn't want to piss off readers, but it wasn't a solid conclusion. I will read her next book because I have loved the past ones so much, but hope for better closure next time, even if it's at the expense of some of our beloved characters.
★ ★ ★ ☆ ☆
brita
Strange and somewhat necessary twist with a 'eh' finish. (SPOILERS) WTF with the gay twist? I am not a homophobe but I did not see how this suddenly happened. It was not necessary to the plot. Good for the fellas involved but kind of took away from the plot. The ending was rather dull considering the excitement of the other 3 books. I don't know.
★ ★ ★ ★ ★
kim federici
I never want this series to end and I hope that there will be more to this series of books! ( I am unable to say why so there are no spoilers). The characters stayed true to the end and left me wanting more in a good way!!!
★ ★ ☆ ☆ ☆
bbgolazo
I would have grasped this book much more easily if I had been abusing an illegal substance while reading it. As it was, though, I feel like the thing spilled out of me as quickly as my eyes took it in. It was very difficult to hold on to. Like an actual visit to Cabeswater. Maybe that was her point, but it didn't work for me.
★ ★ ☆ ☆ ☆
dipna
I wish I could unread this book. What an awful, anticlimactic ending to a series that was so magical. It was more magical before knowing the ending. So dissapointed! Two stars only because I loved the others so deeply.
★ ★ ★ ☆ ☆
emily chancellor
Yes! Yes, I liked it. Would I recommended the whole series? Yes! Wholeheartedly. But... I don't know. Maybe I'm still trying to digest it? Maybe I'll feel differently in the light of day when I haven't been up all night to finish it? I've loved the Raven Cycle and even noted St. Mark's day because The Raven King came out the next day.
So why only three stars? Because I just dont know how I feel right now. It just ends. I mean one minute they're struggling to fight the enormity of evil working against them, the next... book ends. Did it work? Were our heroes triumphant? I guess. Some of them got an epilogue. *shrug* So I guess their solution worked. I... I... I... didn't understand the intoduction of Major characters just to introduce Major characters. Why Henry? I liked him. But wasn't this the story of Blue, Gansey, Ronan and Noah, and their lost king? Hasn't this been theirs for three books? So then why does Henry get to ride off into the sunset and Noah get a barely there fade-to-black? We spent so much time getting Maura back, falling in like with Mr. Gray and they are just left behind... never to be heard from again. And Glendower? Don't /even/ get me started! I feel slighted.
As always, this story, this prose has sucked me in and held me captive as few stories have. Really stuck with me and made a home in my bones, you know? I'm sad to be done with it. I love these characters and the way they interact with each other, especially Blue and Maura. Adam, I love that you come to yoursef at last. Ronan, you wonderful, mad, gut-wrenching creature! And the kisses! ALL of them are swoon-worthy, especially that last one. Oh, my heart! I'm sure to have a book hangover come tomorrow. I wish you could come over so we can discuss :-)
★ ★ ★ ★ ☆
alesia
I'm not sure if I read a completely different book from everyone else, but I really don't get why people are crying and/or emotional... I'm pretty underwhelmed right now. Don't get me wrong, I really did like this book, but I thought the execution could've been SO much better. The whole thing felt really rushed and the end was majorly anticlimactic. Maybe I had too many expectations or things I wanted to see happen.

I absolutely LOVED some of the storylines with certain characters (!!!), but then felt like others were kind of structured haphazardly or not tied up as well as I wanted. Mostly, I would have liked more time to actually feel/process stuff with the characters at the end. I definitely like books 2 & 3 more, but this one was still really good!
★ ★ ★ ★ ★
ivy mcallister
After having finally completed this series, I am left in awe. I seriously don't know what my feelings are right now. All I know is that there is this weight in my chest that both makes me feel like everything will be okay and that perhaps it won't ever again.

This is genuinely a mesmerizing series. So full of imagination and wonder. The hype surrounding this series is real and valid. So many book series that are hyped as precious gems fall short at semi-precious or even faux. This series lives up to and is worth all the noise surrounding it.

One major thing that makes this series so extraordinary is the vision of this spectacular world. I have not idea how Stiefvater came up with the idea behind these books, but I can only imagine that it has something to do with magic and whimsy. Her blood itself must be laced with them to let her breathe life into this world. The world building is miraculous and infinite. While this world is nestled into our everyday humdrum, it also sparks with magic. It is both. It balances both. It makes the story itself feel like it could actually happen in our present day. Everything is described so vividly.

The other thing that makes this series worth screaming from building tops for is the characters and their relationships. The way that each character is woven into the story and how they intertwine in each other's lives is brilliant and moving. Each character has purpose in the story. The background characters are just as important as the main characters and the reader feels pulled toward all of them at the same time. The characters get under your skin and burrow there. You scratch at them until they are a warmth within you. You love them. And you can't imagine what your life will be when you finally reach the last page because you don't want to let these characters go. You want to live with them always. And so they will always live with you. They are just damn incredible characters with beautiful character growth.

The plot unfolds with adept precision. Stiefvater is a foreshadowing queen. When things fell into place in the last part of the book I was blown away at all the links to past things in the series. There is so much emotion tucked into the plot. Stiefvater's storytelling itself is quite distinctive. When I started this series I could tell that the writing style was very different from anything I had read previously. What I can only describe as quirky with a side of brilliance.

Overall, this series is unlike anything you've ever read. I recommend this series a billion times over! If you are a fan of unconventional fantasy or paranormal then this series will be right up your alley. This series really is something special and I am glad that I was able to experience it. Now please pardon me while I scour the interwebs for fanart of Blue and her Raven Boys. This newfound fandom has lodged in my chest cavity and it is there for keeps.
★ ★ ★ ★ ★
jena giltnane
Mind.Blown.

Honestly, anything I say here won't be enough to fully explain my gushing feelings over this perfect finale to a series which quickly climbed to the top of my Favorites (move over, Harry Potter & Twillight) and besides, I am still too overwhelmed to be completely objective. But I'll try - because I owe it to this brilliant book. So, at the end of BLLB, Piper had woken the third sleeper, which turned out to be something quite malevolent as evidenced by the ramping up of the horror scenes in this book (really, really scary, man!). But at the start, Gangsey is just recuperating from the last book and planning out their next move. The end of the school year is imminent, Gansey's death is imminent, Noah's decay is imminent and the even the psychics see only death and destruction in the future. Slowly, the story shapes around the backstories of other 'minor' characters, like the women of 300 Fox Way; Maura, Calla, and Persephone's first meeting, Declan Lynch, Neeve, Noah (*sob*) and Cabeswater, among others.

This being a finale book, a lot of threads had to be brought together, and so I was pleasantly surprised to see the thread of Henry Cheng gaining prominence in this intricate tapestry that is the Raven Cycle. He was a parallel for Kavinsky, in the way that he ruled a kingdom of his own - but the key difference is that he didn't really want to rule, he wanted to belong. His and Gansey's and Blue's friendship develops so organically, that I was charmed - first by the way it changed Gansey and Blue purely into these simple 'normal' teenagers (as against to the 'ley line hunters' they are mostly when they are in Gangsey), and then the chemistry they had with each other, a humorous and brilliant thing. This being a finale book, it was also a book of declarations of love, of confrontations of love, and two cute and painful relationships developing - Blue and Gansey, and Adam and Ronan, the latter especially because it is so very new and so very fragile, but also something you can see being very profound.

Romantic relationships aside, these books have also heavily focused on non-romantic ones, meaning that they get equal importance in the Raven Cycle. One such relationship was Adam and Cabeswater, the latter always being a source of comfort to the former, and it is intensely evident in this book. Their interactions brought me to tears at some points, in the way Adam loves Cabeswater and vice versa. I mean, she wrote a brilliant relationship between an abused teenage boy and a sentient magical forest! The other beautiful relationship(s) revolve around Blue - with the woman of 300 Fox Way and with Ronan; the former we knew was always so heart-warming, and the latter being extremely adorable in how Ronan wants to dream eye cream for her! Speaking of Ronan, he acquires another member for his family and seeing how Adam saw that relationship and understood it, made me feel so many emotions I can't process. And Adam got his closure at the end of the book, in a way that makes his journey from the first to the last such a pivotal facet of this series.

The ending - well, some of it were things I expected and some were not. There was the expected death and the unexpected ones, but it was the ones right at the end of the book that made me cry out the most. Mostly because we didn't really get goodbyes - in either case, and because it was so damn sad. Speaking of goodbyes, there really aren't any. The epilogue skips to months later, for the proper ending for the main characters, but throughout the book, endings were given out to others. There is the promise of hope and adventure, and one part of me really doesn't want this beautiful world to end.

All this was composed (yes, composed because this book is beautifully lyrical with its parallels and the repetition of phrases to show emphasis) in a articulate and wonderful prose, with much of the plot happening between the lines. There is a magical quality to that, because each time you re-read these books, a turn of phrase or a particular quote suddenly comes to light as relevant or a clever bit of foreshadowing; you can re-read it over and over and find something new each time. Overall, this series is brilliantly constructed, with a certain circularity to the events (Raven Cycle, ha!) that when you have the whole story laid out as I have now with this final one, I can only respond with - Mind.Blown.

Finally, considering this was an audiobook that I was reading, mentioning the brilliant narration of Will Patton feels important. He has a very good voice, and he lends animation and character to his reading, with his various tones for every character, with those accents (I laughed out loud for Laumonier calling out 'Piper') and with every emotion enmeshed even when it is not actual dialogue. Sadly, this is the only YA series he has narrated, which is a crying shame, because he has been the best I have heard so far.

In conclusion, I say - "You know you've read a good book when you turn the last page and feel a little as if you have lost a friend."
★ ☆ ☆ ☆ ☆
kasia mcdermott
If young adult is meant for 12-18 year olds, no wonder the youth of our world is in such a state! This series is full of filth. Cuss words, disrespect for authority, blasphemy, kidnapping, violence/murder, and, in the Raven King, homosexual behaviors. Basically, these books broke each of the10 commandments. Parents...know what your kids want to read and do research. Reading material should have warnings like they have on video games, movies, music, etc. I just don't understand.
★ ★ ★ ★ ★
samar ali
Just finished The Raven King... thus completing the saga that has been four long years in the making. You know when you read a book and you think "This is my book?" It's pretty rare in my experience. I felt it when I read "The Passion" my sophomore year of high school. When I read "Still Life with Woodpecker" and "Galilee" and "The Witching Hour." They just kind of stun you, those books. They put you in a trance, they literally change you... inexplicably... and make you feel more yourself, known. Pieces of those pages stick into your being like stents, opening your heart. The Raven King closed out the stories of so many characters that I have loved and longed for... and in a deeply satisfying way. These characters have been real to me and their voices have been strong and true. Stiefvater proves it is possible to write a book with a good ending, a solid resolution, with happiness and a wistful sadness too - and have it still be a total surprise. I was fully immersed in the poetic language, the metaphors, the personalities and the dreamscapes from page one until the very last sentence. It may not be for everyone. It's an odd story. It's full of odd people... psychics and rich boys and child abusers and hit men and mystery hunters and lunatics. And it's full of love, of family, and of first kisses. I couldn't be happier with it. The Raven Cycle is complete, all hail the kings and queens of Henrietta!
★ ★ ★ ★ ★
katherine sunderland
Yeah !! What ?? No !! Really ?? Oh God !! It's was not supposed to end like this.. I don't know how to feel... I am happy that all things went well, but I am sad it ended on a too good note.. this story deserved tons of heart-break at the end !! In fact, I had prepared my heart and mind to live with the heart-break.. and now I am confused !!

There were so many things that I loved. I loved the synergy between the characters, even Henry Cheng effortlessly became a part of the pack. Both couples were adorable ! I liked AdRon more, BTW ! Ronan's musings were hilariously crooked.. I loved it !!

I loved how they had each others' backs. I enjoyed all the psychic stuff, but the scene where they discovered Glendower was heart-breaking.
The demon was scary good.. I loved it's manifestation in Piper. But it's end ?? Yah..No..Maybe..

But I was also disappointed in a way ! There were so many questions that remained unanswered and that kind of let me down at the end.

Continue only if you've read the book !!
Noah Czerny kept saying 'not yet'..What was he waiting for ?? And what happened to him in the end.. did his soul get released ? Or did his soul become a part of the new Gansey ??

If Cabeswater is a product of Ronan's dream, then how is Gwenllian's mother one of it's trees ??

What happens to Artemus ?? He remains in the tree forever to be there ???

What about Blue's heritage of being a tir e e'lintes??? Is there any importance of that in her life ???

If Gansey's new life is because of the Cabeswater's sacrifice, is Gansey version 3.0 something magical ??

And Glendower ?? Oh man.. what the hell ??? I was looking forward to something magical.. and things just spiraled out of control !! How come the other sleepers and even Gwenllian got to live and Glendower dead.. Was he dead when they had hidden him here ?? And if he was dead before why didn't Artemus say so?? Also, why did Gansey get a second chance at life when he was stung by the bees? Why was he given the cryptic message of "You will live because of Glendower"?

What happens to Persephone's soul ?? Did it become a part of Cabeswater and then Gansey or is she still roaming around..

One last question here.. was Blue's "kiss-your-true-love-and-he-dies" curse a one time deal ?? Now that Gansey's back, is the curse still there?

Yah, so I might have given 3.8 to 4 stars because of the let down, but I've loved the magic in this series. The characters were mind-blowing and it has an amazing plot.I just wish that the ending had not been this easy. I am not saying that Gansey's sacrifice was easy, but he should have remained dead. Although I absolutely adore Gansey, his coming back to life didn't go down well with me. Maybe he could have been a ghost or become a part of Cabeswater, or just remained dead. I feel that such an ending would have remained with me for a longer time. Bcoz, who doesn't like heart-break ??

So, anyway, 5 stars coming right up !!! Yep, I am biased with this rating. Yep, the extra star is for Ronan !
★ ★ ★ ★ ★
dawsyn
It was taking so long for the audiobook to become available on Overdrive (I still haven't gotten it) that I ended up having a rage fit, ripped out most of my hair, and went to the bookstore to buy my own copy. Because let's be honest, I was going to buy it anyway. And WHAT A JOURNEY. I whipped through this novel and was a complete MESS the entire time.

THE REHASH

In this fourth and FINAL installment, the plot starts right where we left off in Blue Lily, Lily Blue. The women at 300 Fox Way are concerned to say the least. Blue has gotten herself mixed up in an adventure that's bigger than anyone could have anticipated. Not only was Maura almost lost in a cave hole, but Blue has also brought back the song-obsessed Gwenllian and her father Artemus who enjoys relaxing in dark closets. The strong, amazing women of 300 Fox Way try to help in any way they can while adjusting to life without Persephone (UGH), but it's not easy.

Meanwhile, the raven gang is going through personal changes of their own. Blue and Gansey have finally stopped fighting their feelings for each other, admitting their relationship to themselves and their friends (SQUEEEEE!!). While Ronan and Adam hesitantly forge ahead into their own sort-of relationship (DOUBLE SQUEEEEE!!). But something is very wrong in Cabeswater and in Ronan's dreams. At first it's nothing too concerning. A rotten tree here, one bad dream there… But this negative energy starts to slowly pick up speed—Noah is on the fritz attacking people, Adam is being FREAKING POSSESSED (EW WHAT?), and poor Ronan starts having the most terrifying dreams ever. As everything spins dramatically out of control, the raven gang starts looking for answers and eventually realize it's all because the third sleeper is awake.

This third sleeper—a.k.a A GIANT FREAKY FLOATING HORNET—has been busy with Piper and Neeve, generally causing mayhem and destruction. Piper, the wife of Mr. Gray's brother Colin Greenmantle, is ecstatic about her new evil dream team and hatches a plan to make tons of money. It's a truly IDIOTIC and TERRIBLE plan, but whatever. Live your best life.

It's up to our favorite ravenites to stop the hornet demon and conclude their search for Glendower, which all leads up to the inevitable death of Richard Cambell Gansey III.

THE GOOD

EVERYTHING. EVERYTHING IS GOOD. AHHH!

I'm usually so bad at finishing a book series because I always hate how they end. I'm such a grumpy old lady by the time the last installment comes around because I get mad at how things turn out. They've burned me one too many times! I'm not bitter. *Sarcasm alert*

So over the years I've started to just give up before things get really bad. Right before I started this blog I read The 5th Wave and loved it, then gave up halfway through Infinite Sea because I could tell it was going down the tubes. Same with the Caster Chronicles series. Same with the Divergent Trilogy… You get the idea.

But this is the first series that I have read in looooonnnng time (maybe ever???) that I loved from start to finish. The beginning was good, the middle was good, the ending was good. I love Ronan and Adam, I love Blue and Gansey, Maura and Mr. Gray, the women at 300 Fox Way, the setting, the magic… Heck, I was even in love with Henry by the end. As far as I can tell, there's no other series like this—filled to the brim with magical fantasy, yet still completely relatable and real.

THE UGLY

I have nothing constructive to say in this section because everything was perfection.

FINAL WORD

YES YES YES YES YES YES YES YES YES YES YES YES YES YES YES YES YES YES YES YES YES YES YES YES YES YES YES YES YES YES YES YES YES YES YES YES YES YES YES YES YES YES YES YES YES
★ ★ ★ ☆ ☆
miklos
The Raven Cycle has not been my favorite series by Maggie Stiefvater. And honestly, I've been on a bit of a roller coaster with the series. I said in my review of The Raven Boys that it was probably my least favorite book by Maggie Stiefvater out of the (now) 11 that I've read, and that might remain true, but The Raven King comes really close to competing for that. I took issue at the time with the apparent prophecy that Gansey was Blue's true love, yet in The Raven Boys Blue and Adam were more of a thing. As the series progressed, I actually came to enjoy the transition from Adam and Blue to Gansey and Blue. I also felt that Maggie's writing wasn't what I'd come to expect from her in style. The Raven Boys felt slow and dry to me when compared to the richness and poetry that I've come to expect from her books.

Maggie returns to her poetic roots with book 2, but I said in my review of The Dream Thieves that the writing felt "klunky" in an "'I'm really having to think about what's being said' kind of way." The Dream Thieves was all about Ronan. I mean the other characters were there and involved, but Ronan took center stage, and I loved it--him. It took me about 50% to feel connected to the story and characters, but overall I enjoyed it much more than The Raven Boys.

Even though the first couple of books were the same way, I kept thinking that as the series progressed this would change, but by the time I got to Blue Lily, Lily Blue I realized that the adventure and plot would outshine the characters in this series all the way through. The relationships between the characters did progress, but overall I felt like the plot didn't move along much.

And now here we are at The Raven King. I told Husband that Maggie Stiefvater's writing is probably brilliant in this book and it was definitely poetry, but it wasn't a type of brilliance or poetry that is easy to love. Instead it feels like the type of poetry that you go "I'm really not at all sure what you're talking about, but I'm sure it's genius." And that's kind of how I felt throughout this book and really throughout the entire series. The writing style made me feel like I was missing things at times, and I can't tell you how often I wondered "what is even happening right now?" And the length of time between each book only added to that because I forgot so many details each time. So perhaps a more direct writing style would have made this an easier and more enjoyable series for me. However, like I said, I'm sure it was genius.

While I loved how Gansey and Blue have transitioned from where they started in The Raven Boys to now, I did not (AT ALL) like what Maggie Stiefvater did with Ronan and Adam. I'd have to go back and re-read the series to see if I missed clues leading up to this, but I felt completely caught off guard here, and I didn't like it one bit. But here's the problem...I don't think I enjoyed the series enough to want to re-read it--even though I'd probably appreciate the brilliance and writing style more if I did. I did like the individual personal growth between these characters and I was rooting for each individually to live up to everything they could be.

I feel like there's probably so much more I need to say about this book specifically, but I feel like either I can't get my thoughts in order or anything I would say would be a spoiler. So instead I'll share a few quotes that I enjoyed:

-...the Ganseys did not demand favors. Often they didn't even ask. They did unto others and silently hoped others would rise to do it unto them.

-"You can't compare one person's coping capacity to another,"...

-...the difference between a nice house and a nice prison is really small.

-There was a lot of happiness tucked in the corner of that smile...

-He was a book, and he was holding his final pages, and he wanted to get to the end to find out how it went, and he didn't want it to be over.

The Raven King was a decent end to a decent series. I can't say that I loved this book or this series even though I did find myself attached to some of the characters. I do think that the series is probably genius and Maggie's writing requires thought to appreciate it's beauty. At the same time, the writing style slowed me down and kept me from enjoying the story as much as I wanted to. The Raven King gets 3 Stars. Have you read The Raven King? What did you think? Let me know!
★ ★ ★ ☆ ☆
donato
The Raven King is the final installment in The Raven Cycle, a wonderful YA fantasy series. With all the build up in the previous three books, I was expecting the conclusion of this series to go out with a bang! Unfortunately, The Raven King fell flat for me…

As per usual, Stiefvater's writing is on point in The Raven King. She really has become one of my new favorite authors. Her writing is so beautiful and atmospheric. It really suites the tone of this series perfectly. The plot line in this series is hands down one of the most creative and original works that I've ever encountered. Before starting this series, I didn't have much experience in the realm of fantasy, but Stiefvater has really opened my eyes to a whole new genre.

One of the best things about this series it that Stiefvater's characterization is so well done. The characters: Blue, Gansey, Ronan, and Adam, feel like real people who actually exist. I fell in love with these characters, and they will hold a special place in my heart always. Ronan in particular will always be my favorite. Such a wonderful and complex character. Maggie Stiefvater actually announced that she submitted a 3 book outline to do a spin off of The Raven Cycle with Ronan as the main character… Be still my heart! I really hope this transpires because I know I am not alone when I say that I want more Ronan Lynch in my life! I would also like to note that Adam, I character that I did NOT care for in the first two books and only started to tolerate in the third, earned his spot in my heart. The personal growth Adam goes through in this series is more than any other character. I particularly liked the scene with him and his parents towards the end. Adam matured over the course of these books, and I can't help but feel proud of him.

Honestly, I was expecting The Raven King to blow my socks off. The first three books in The Raven Cycle were all building to this moment, this huge conclusion, but it did not pan out that way. There were two climaxes in The Raven King, the search for Glendower and Gansey's fate, but both felt very anti-climatic… The entire plot was centered around the hunt for Glendower, but it ended up being a HUGE let down. It just didn't make sense in the context of the story, therefore it just caused some flaws in the plot. In regards to Gansey's fate, I was anticipating Gansey's outcome, however the execution was poorly done. This SHOULD have been one of the most emotional scenes in the entire series, but it just wasn't. I wanted to feel the emotion…instead I felt nothing. It all felt very abrupt.

At the end of this book, I had more questions than answers. There were so many loose ends, especially with secondary characters… Noah, Gwenllian, Artimus, Orphan girl, Seondouk, the grey man, the Laumoniers, and the ladies of 300 Fox Way… basically any character that ISN'T Blue, Gansey, Ronan, or Adam. What happened to them?! Instead of introducing a few new characters (Henry, Seondouk, & the Laumoniers) I would have liked some closure for some of the characters that were introduced earlier in the series. Speaking of new characters, while I adored Henry Cheng as a character, I felt he was a little random. It just felt like he was thrown into the storyline… I wish he would have been added in the third book. The insta-friendship was a little odd, and he just felt out of place in the ending scenes.

Throughout The Raven King I also had some moments where I felt confused. For example, I didn't fully grasp the secret about Blue's father and subsequently, the truth about Blue… I really just had a hard time understanding this one. I would have liked a little more development in this concept… It was introduced, then never brought back up again. Also, the whole Noah situation went WAY over my head. I didn't really realize what happened with him until reading other reviews. I am not sure if all this confusion was just oversight on my part, or if these events were just not explained in enough detail.

This book was my LEAST favorite in the series. It breaks my heart to say this because I loved the first three books in this series, but it feels like Stiefvater was pressured to deliver a conclusion in a timely fashion, therefore this book felt very rushed and incomplete to me. What I needed the most from this book were answers and closure, unfortunately I didn't get much of either.

Do I still think this series is worth while? Absolutely!! I still love this series, even though the conclusion fell a little short. These characters are everything, therefore I regret nothing. I look forward to reading more of Stiefvater's work and can't wait to see what she has in store for us in the future.
★ ★ ★ ☆ ☆
tiffany zhang
Review contains minor, nonspecific spoilers.

Full disclosure: My opinion on this book may be harsher than that of the average reader, because I am one of those diehard fans of the series that have waited a year to read this book. That said, after reading it, I'm not entirely sure how to explain my feelings for it. One thing is for sure though— it did not make me feel as warm and fuzzy and wonderful like thought I would.

(Full disclosure #2: Much of this review is wordy disappointment, but if you get past that to the ending, there's a light at the end of the tunnel, I swear.)

Perhaps it's because my expectations were too high to begin with, but the last installment simply fell a little short. Maggie Stiefvater's world building in the last three books was amazing— but maybe it was a little too amazing, because she wasn't able to wrap up all the threads in a neat little package. So many plotlines were woven through the course of the series, and instead of slowly unraveling them from the start of the last book, more plotlines and characters were added to a book with already very many of both.

Additionally, the entire first half of the book had a sensation of making me feel like I skipped a whole book in between, although I'd just reread the third book a few weeks prior. Relationships were jumped into full force and then not developed enough, new revelations were suddenly discovered by our unsuspecting characters, and the environment was just off, almost as if we were in a knockoff version of Henrietta with knockoff characters.

A complaint I'm seeing in other reviews is that a minor character was suddenly promoted to principal role, and I agree. It's not exactly that a supporting character was made important that bothers me, though; the said supporting character was a wonderfully charming figure that blended into the Stiefvater world perfectly. But the first book was titled The Raven Boys, and you'd expect all Raven boys in question to end the story together, instead of sidelining one and promoting another "Raven boy" that is not exactly OUR Raven boy.

And the ending, oh, the ending. Again, maybe it was that I expected too much from an author who had teased readers with Gansey's death for a year, but this mystical, beloved series just didn't deserve the measly, unsatisfying ending it got. The last book is usually supposed to feel like things coming full circle, like coming home after a long journey, but instead, it simply didn't. I tried so hard to love it, really, I did, but it just didn't match up.

On the bright side, though, the characters we've come to know and love are still mostly them. Blue is still a badass, Ronan a snarky, profanity-loving softy, Adam with his steel resolve, and Gansey, our burdened, beloved king. Both Bluesey and Pynch shippers are accommodated, and tumblr-worthy lines are still found on every other page. Familial reunions are also extremely present, some fluffy and touching, some not-so-fluffy and not-so-touching, but delightful nonetheless.

Despite the first half being slightly hard to get through, the middle is riddled with plot twist after plot twist, making it impossible to put down. Maggie Stiefvater's parallels are also wonderfully woven through the story, making you very much aware that this story was going to have to end sometime soon, sooner than you were ready for.

So although this book certainly had its faults, its virtues struck home in a way I'm not likely to forget. And although it may not be the beautiful, magnificent ending you imagined, it's still the ending to a beautiful, magnificent series, and thus deserves to be read, enjoyed and judged accordingly.
★ ★ ★ ★ ★
sandra farris
Have you ever finished a book or maybe a series where at the end you knew that you could reread it ll over again and not only enjoy it just as much but you would see things in a new way each time, The Raven Cycle series is that series for me. There was so much about this series that I did not see coming. And I love each of these characters on such a deep level. I don't think I could ever get enough of Blue or her Raven Boys. This book also contains the only first kiss that I can think of that made me cry while reading it. I won't spoil it but it was all very unexpected but beautiful to me.

Posting SPOILER WARNING because below are some of my favorite quotes.

"Trees in your eyes" Calla added more gently than usual. "Stars in your heart."

"Blue's smile - crooked, wry, ridiculous, flustered. There was a lot of happiness tucked in the corner of that smile, and even though her face was several inches from Gansey, some of it spilled out and got on him."

"Ronan would start wars and burn cities for that true smile"

"Even at the last minute, as he heard the rain pounding the grass flat, he just stood there. He closed his eyes and let the storm soak him.
That was this kiss"

"How do I know I love her? Because I can sleep after I talk to her."
★ ★ ★ ★ ★
ashley goldman
Depending on where the story begins it's about Me, me and my undying, unwavering love for this series. It's about the euphoria of reading an amazing book coupled with the hint of sorrow caused by the cessation of the series that garnered all of the praise and devotion

This book was AWESOME! It had everything a great accompaniment to an even more amazing compilation requires:

The writing? Beautiful! Maggie Stiefvater is a master WordSmith with majestic metaphors, scintillating similes and scenarios as well as poignant prose that will make you feel like the Magical is not only possible but most probably happening to you this very moment.

The relationships are so intricately woven and expertly crafted that they seem more like Memoir than SF. I love love LOVE these characters...ALL of them! Maggie can make a character so rich and deep that the story's MC can not easily be discerned and each character has a full, complete and satisfying arc of their own. It is easy to believe that any of the cast can curry one's favor. Who's your favorite character? They're like Pringles, I dare you to pick just one. It is true though that not every character got the full fanfare farewell but the one's that did receive their own epilogues definitely deserved it.

The narration was so incredibly done and each character's voice so distinctive that I can not imagine enjoying this, the 4th and final installment, any more than I did audiobook style. I can not recommend highly enough Mr Will Patton's narrative excellence. At first he is a bit awkward to listen to, reminding me very much of a quirky Mickey Rourke. As more and more voices are introduced, his style no longer stands out for being weird but now is notable for the amazingly unique sound/ dynamic he brings to each and every distinct character. I think the series should be experienced through Mr Patton's voice and this way alone, the highest praise I can offer up regarding a narrator of print.

The ending:

The Magical dilemma was dealt with swiftly and therefore too abruptly for many a folk looking for a last knock down drag out, magically infused, showdown between Good & Evil. I personally believe that it was done correctly, with the emphasis being placed more firmly on the characters and whether or not their interconnectedness stays thusly, who dies and who doesn't, whose kisses almost drag you under (and there are quite a few) and most of all who gets their happily ever after. This series has made me a Maggie Stiefvater fan and I wish I could contract Abrupt Onset Selective Amnesia (it could be a thing) so that I could start this series anew with unknowing, untainted eyes and really...what more could you ask for in a book/series?
★ ★ ★ ★ ★
olsy vinoli arnof
This was a well done conclusion to the Raven Cycle. I adore Stiefvater's writing style; it's very unique, beautiful, and has a dreamy ambiguous quality to it. I also really adored the characters in this book; all of them are fleshed out so well and given so much depth.

This book is shared equally between all the characters and we hear from multiple POVs. This works beautifully for this book and results in a wonderful patchwork of smaller scenes and stories that weaves into one amazing larger story.

I also enjoyed that there are incredibly magical and surreal parts of the story blended with more everyday life issues (like the selling of illegal magic objects). This makes the magical parts seem all that more magical.

Henry is in the story a lot more and he ended up being an amazing character as well. I really enjoyed him a lot and wanted to learn more and read more about him than I got in this book.

It's hard to really talk about the story without spoilers; so I guess I will just say this...Ronan dreams, Gansey is a king, Adam survives and learns to love, and Blue gives them the power and strength to make it all work. It all blends together beautifully; at times the story is heart-breaking, at times creepy, and at times breathtakingly spectacular.

My only complaint about this book is that it felt a bit unfinished to me. The Epilogue does tie up some loose ends but there is still a lot about our characters that is left unfinished. I think it would have been awesome to see where everyone ended up a few years in the future; then again maybe that's the point of doing it the way Stiefvater did...maybe she just wanted to show that they all had futures that were theirs to do with as they pleased.

Overall an awesome conclusion to this magical series that blends mystery, magic, and some paranormal elements. Stiefvater has a writing style the is beautifully ambiguous and completely her own; I really loved it. The characters in this book are amazing and I enjoyed the setting as well. The story is wonderfully woven and wrapped up nicely too. I would definitely recommend this series to those who enjoy a more high literature type writing style (it can get kind of ambiguous at times) and a magical read. I will definitely be checking out Stiefvater's future novels.
★ ★ ★ ☆ ☆
kristin goldthorpe
It's been a couple of weeks since I finished The Raven King and I'm still struggling to come up with the words to review it. If I had to sum it up in one word then I'd probably have to say forgettable. In fact it was so forgettable that I just had to skim the last 80 pages to try and remind myself how it ended. I loved the first two books in this series but have to admit that I was so disillusioned by Blue Lily, Lily Blue that it took me a year to get around to picking up this final instalment. I'm not sure if the length of time between books contributed to my lack of excitement or if it was just a case of this series and me not being compatible but it was hard work reading this book.

In my opinion there were too many new character POVs introduced in the last book and that continued into this one, we spend too much time finding out about all these minor characters who don't really have any important roll to play in the story and that gives us less time to spend with the characters I actually cared about. We get some brilliant Ronan and Adam moments but not enough of them. We see a little of Blue's family but nowhere near as much as I wanted to. And the romance between Blue and Gansey just kind of stalled out here, what happened to all the shy glances and hand holding and, you know, actual romance? If it was in here I must have missed it when I was busy skimming past all the boring bits about Mr Gray and Piper and Laumonier and Henry and Seondeok and however many others I've forgotten about. Even at the end when we could have got a nice, emotional moment with them theres a third wheel sharing their page time.

I don't think this was a terrible book but I honestly don't think this series lived up to its potential. I do seem to be in the minority again though because most of my friends loved this book so take my opinion with a pinch of salt and don't let me put you off reading it for yourself.
★ ★ ★ ★ ★
selin cozer
So, I was stuck flying during the whole Delta debacle when the computers went down and flights were delayed and cancelled and everything was just ridiculous. Luckily, I'd brought some books. And luckily, one of those books happened to be The Raven King by Maggie Stiefvater. The Raven King, book 4 in The Raven Cycle, is one of the most beautifully written stories that I think I've ever read. While I have come to expect nothing less from Maggie Stiefvater, this one went above and beyond anything else I've picked up by her.

Everything was just so magically descriptive and fantastical that I couldn't manage to put it down. It really did save my trip up to Maine to pick up my daughter. Flights and accommodations were significantly less than stellar so it helped to have something that could completely remove me from the situation I was in and transport me somewhere else completely. The book was terrifying and haunting and heartbreakingly sad and beautiful all at the same time.

It was nice to be able to come back to Fox Way and see Maura and The Grey Man again. To be able to follow Ronan and Adam and Gansey and Blue around one more time. Learning more about Blue's father was a bit shocking, but seemed absolutely fitting considering Blue. There were also some other great plot twists that perhaps I should have seen coming but didn't, i.e. Cabeswater.

I loved the inclusion of Henry and his bee. Henry, someone who had been on the outside and absent for 90% of the story telling played such a wonderful part in this last story. I loved that I got to see Ronan for who he really was. Not just some jerk who liked to fight and piss people off. But someone who loved, and who wanted to BE loved. Who wanted to protect and to fight FOR people... not just fight people. Maybe he was that way the whole time, but the development of a certain relationship in this final installment of the story just made him so much more... Ronan... to me.

Fantastic.

That's really all I can say to sum up how good this book was. Well, fantastic and wonderful and beautiful and all of the other synonyms of all the words. If you've read the rest of the series, please finish it out and pick this one up. If you haven't, then start. The story and the journey they go on will amaze you.
★ ★ ★ ★ ☆
danial
Originally posted on Katie's Book Blog.

I'm still a little in shock that this series is over so forgive me if my thoughts are all over the place. I finished this last week and this is the first time I've even felt like I could string together coherent sentences about it. That should tell you plenty about the finale to the Raven Cycle.

Let me start off by saying that this will be spoiler free as far as The Raven King goes but I make no promises for the other books in the series. If you haven't read them, I urge you to stop reading my review and go read them. Or just go read my review for The Raven Boys to see if it might interest you.

Pros:

Characters: These characters hold a special place in my heart at this point. I've grown so attached to them over the past 4 books and I was so happy with how Maggie chose to end their stories. I'm not saying that everything that happened to them was happy. What I appreciated about how she ended everything was that it felt true to each of the characters. I also loved that she could introduce new characters in the final book and make it feel like they had been there the whole time. Henry Cheng may have been introduced in an earlier book but The Raven King is really where he made his grand entrance and he grew on me in no time. I loved the relationship he built with everyone but Blue especially.

Romance: Y'all already know how I feel about Gansey and Blue (I adore them!) but I've never really been vocal about anyone else. After reading The Raven King, I may like Ronan and Adam more than I like Gansey and Blue and that is really saying something. Gansey and Blue have always had this chemistry that pulls them together and a curse that pushes them apart. I'm a sucker for forbidden romance and that was another big appeal for them. Ronan and Adam have a completely different type of relationship. I wouldn't even say they are that close as friends. It's more that Gansey brought them all together and they found each other through that weird friendship. The tension between them just permeates everything they do and I just wanted to reach in the book and push them together. Gah! I can't even talk about it anymore because I'm out of words. Oh and then there was Maura and the Grey Man. They were oddly cute together.

Writing: I bet this one is a big shocker to you guys. Well, okay, maybe not really. We all know I love Maggie Stiefvater's writing. It's a style that might be a little more wordy than some authors but I love that. I feel like every word she writes should be savored and she somehow manages to string them all together perfectly. She is beyond talented. It's no surprise that the writing in The Raven King is flawless.

Cons:

Story: The story was not bad, it was just a little all over the place. I don't know what I was expecting but it wasn't quite what I got. I said no spoilers so this part of the review is a little difficult. Maggie Stiefvater tied up all loose ends which pleased me, definitely, but how she went about it wasn't perfect, in my opinion. And to be quite honest, if I took my time and re-read the whole series, I may not find the story to be a problem at all anymore. I think it may have been that I took so much time between the first 3 books and this one that the confusion was only on my part. I know there were things I forgot from the first books and when I eventually go back and re-read them, maybe things will make a bit more sense.

Overall, The Raven King will surpass expectations for fans of The Raven Cycle. Maggie Stiefvater impressed me once again and I cannot wait to see what she does next. The Raven Cycle will forever be up there on my list of favorites.
★ ★ ★ ★ ★
suzanne roth
I can't believe it's over.

My beloved characters, my magical Henrietta, my impossible Cabeswater.

It's over.

If anyone asks me, I will always say that this is one of my absolute favorite series. No doubt, no need to think about it. This is it. Everything described in these books, the feelings, the places, the characters… Everything in these books is just what I'm looking for in a story.

This is the last book of The Raven Cycle and I swear, when I finished The Raven King, I stayed on my bed, looking at the ceiling, wondering what I was going to do now. I've been waiting for this book for a year and it was everything I was hoping for. I'll admit, it is not my favorite of the series, but I can't possibly say that I didn't like it or didn't enjoy it, or didn't think it was perfect. It was. It was the perfect end for this story that I love so much. Of course, I would've rather it never ended, but sadly that's not my decision to make.

A couple of days before I started reading this book, I read this blog post Maggie shared on her facebook page. She said she wanted readers to want more, after the story ended. I need more. This story has always given me this incredible space that offers something more and now that I don't have it, it feels like part of me is missing, you know? It's amazing, how a book can do that to you. Every day I'm not in this fantastic Raven world, I'll miss it. Thank god I can go back to it any time I want.

If you've read the previous books, you have to agree that the magic presented in this story is well beyond amazing. Everything seems possible in a way that I've never read before. I swear, it's unbelievable. Maggie Stiefvater is a genius when it comes to creating deep and beautiful characters, and stories that are intense and so damn perfect.

The relationships. Each connection between the characters has its own intensity and Maggie makes so that you are part of each of them. You get involved in these friendships and romance and you feel their anger, their excitement, their love, their loyalty. It's unbelievable. I can't really explain how much I love these characters, as a whole and as individuals. They each have something beautiful to give to the story.

The places. Henrietta is a place so full of intense magic. Everything is possible, even the impossible. This is a place where magic happens every day and you just want to be a part of it. The details given in the story about Henrietta's streets and everything that makes it real, is just perfect. The caves are creepy and scary and magical. The streets are full of possibilities. Everything is full of possibilities.

Cabeswater. Cabeswater has an intensity on its own. This place is magical in a way I had never read before and I swear, if I could go there, even if it's just for a couple of minutes, it would be the best day of my life. This place, this magnificent place, created a bond between the characters and the first itself, one that couldn't be broken with anything. No matter what, they were loyal to this magical place. I loved that.

The characters. Have you ever loved characters so much, that you just want to read their story again and again? I feel this way towards these characters. I've read their story several times now and I never get tired, I can't get enough of them. The way I felt in the first book towards Gansey intensified with each book. His mind works in a way I've rarely read about and his heart beats in this beautiful way that makes me want to hold him forever. Blue is just incredibly smart and amazing. Her uniqueness makes her special in ways I didn't know were possible. Ronan and his attitude. He's a troubled boy with a beautiful mind. He creates even when he thinks all he can do is destroy. He's a magnificent creature. Noah. I can't even begin to describe how much I adore him. And Adam. He wasn't an easy character for me to like, but incredibly so, I ended up loving him. I loved seeing him grow in these last two books, and I have Maggie to thank for that.

The villains in this story are something different. They each have their own agenda and they'll do pretty much everything. But what they don't know is that this wonderful people have a kind of magic that supports and protects them.

Now, about the story itself. This is a true Maggie Stiefvater book. If you've read the previous books in the series, you'll know by now that her stories are deep and you need to pay attention to every single detail, because every single one of them is there for a reason. You may not understand it right away, but you will, later on. In this case, the story was a bit slow at first, but you must understand that's just her way. Everything is carefully explained and well thought. At the end, the pace picked up, and everything started to go down and up very fast. I do have a couple of wishes.

I wish I had more Gansey and Blue, but of course, I don't think there will ever be enough Gansey and Blue.
I wish for more Noah.
I wish the last parts of the book were a bit slower and more detailed. That everything regarding Gansey and Blue and Cabeswater had a bit of that "something more".
I wish Henry wasn't so annoying.
I wish for more Mr. Gray and Maura.
I'll admit, I did end up with a couple of questions, but even so, I felt this book was the perfect closure. Even though I have these questions, they're not enough for me to say I didn't like or didn't enjoy the book, because I believe Maggie left them for us, the readers, to interpret them as we see fit. She's giving us the chance to add something more to this amazing ending she gave us. I think Maggie did a wonderful and perfect and great work with this book.

I love these Raven boys. My Raven boys. I will miss you, but I'll meet you again. That, I promise.
★ ★ ★ ★ ★
sarah rabasco
This review can be found on my blog, Reader Rayna, as well as Goodreads.

As this is a sequel there may be spoilers!

Oh my heart. Oh. My. Heart. This finale to The Raven Cycle was everything I could have expected and more with twists, turns, heartbreak, joyous moments, friendship, and so much more.

The book continues right where it was left off in the previous book, where everyone is trying to figure out what to do next and how to find Glendower, but there's something more going on behind the scenes: Cabeswater is dying.

Actually, infested is more the word I'm looking for, but when the gang discovers black goo oozing from a tree in the forest one day they now add that to the pile of problems on their list. The story follows them trying to figure out how to fix Cabeswater - to save it - but to also figure out if there's any alternative to saving Gansey, and what it means for Adam who's so connected to Cabeswater, and for Ronan who's dreamt up so much, and for Blue to have to deal with who she is and what she's going to do once so many things come to pass.

Gansey is ever optimistic in his search, but the threads of his composure of who is built himself up to be over the past seven years is really starting to unravel, but in a good way. He's become a lot more excitable and shows more emotion than his polite self. In this he discovers a few things about himself that he knows he can't deny: that he loves Blue, and that he's going to die before April. And he's scared of the latter. He becomes more open to relationships and faces his fears and he's so much more of a new Gansey in this book that it made me fall in love with him even more. He was passionate and heartbroken and kingly.

Adam is not himself so much in this novel because of how Cabeswater is struggling and how it affects him, and then the demon thing? Yeah, that's not good. There were actually a lot of parts in this book that creeped me out so much during Adam's parts that I could feel my heart racing. There were elements in his sections of the story that were truly terrifying and I thought that, though he tried his best, I know that he still struggles with identifying who he is and what it means to be Adam. He also deals a lot with the emotions of his heart and I love how he deals with them and how he accepts it and it's beautiful. Oh man. He was a surprising player throughout this story because at the very beginning I didn't like him much at all, but as the series progressed, sure I got angry at him sometimes, but he grew on me just like Cabeswater did on him. He surprised me in more ways than one, for sure.

Ronan. Oh my dear, Ronan, you were just so amazing in this book. We actually got to see EMOTIONS from him that weren't anger or forced falsehoods. We got to see him struggle internally with things, we got to see him struggle with his dreams, and, I think most importantly, we got to see just how far the depths of his love for his friends and family goes. He isn't so much hellbent on revenge in this book, but he definitely shows a lot more concern for the wellbeing of those around him over time, and I think it was a major changing point for him. Plus, he acted on his feelings for Adam and it was beautiful and glorious and I SQUEED LIKE THE FANGIRL THAT I AM. Oh man. But besides that, Ronan had to deal with several traumatic things in this book that made my heart break for him. I've loved Ronan since the beginning of the series, and he definitely made my heart swell so much in this last book.

Blue was as much an enigma in this book as the last ones, but I think she grew so much in this story and learned so much about herself that I feel that she is one of the brightest stars in this book. During her perspectives, things seemed to click so much more not only about who she is and what she believes in and loves, but also about many other aspects of the Raven Boys - her Raven Boys - and just how they all function together as a unit. She learns so much about herself and who - and even what - she is that it's a revelation and she revels in it and it sinks deep down within her. I thought that she was, once again, very strong through a lot of what was going on and that she continued to charm and frustrate all the way through, as was her nature.

We didn't see much of Noah, but what we did see broke my heart and made me very fearful for him. And at the end... oh man. I almost cried, I think. It was beautiful and heartbreaking all at once.

I love what Maggie did from the middle-ish to the end where she would start a chapter with, "Depending on where you began the story..." And each chapter would focus on a minor character, but how significant they were in that moment in time was incredible because it would show snippets of that time in the story that would also propel the main crew into action and I thought that they didn't take away from the story or were filler at all. I actually loved these chapters quite a lot because we got to see Neeve, Piper, the Gray Man, Seondeok, and even Cabeswater through it all.

We also got introduced to Henry Cheng much more in this book and, though I was skeptical of him at first, I fell in love with him just as much as I had with the original group. He was so charming and funny and honest. I think that's what I liked most about him, was his honesty. He didn't try to hide who he was, and all along he wanted a real friendship, which he got.

And the romance! Let's just talk about the romance that blossomed in this book, okay? OH. MAN. Pynch is a thing. And it was beautiful. And yes, there were many giggles that were had. And of course the kiss between Blue and Gansey came because we knew it was going to from the start, and yes that was an extremely sad part, but ugh. I love them.

This book and series overall was something magical and wonderful and I highly appreciated it. It was haunting, beautiful, tragic, and fun. I think it's definitely made its way up into my top five favorite series. Possibly. Definitely in my top ten.

I highly, highly recommend this book and I give it a 5/5 stars.

My overall series rating: 4.75/5 stars.
★ ★ ★ ★ ☆
beth knipper
I really enjoyed this one and it was a satisfying conclusion to one of my all-time favourite series. However, I had a couple issues with that that were more about sub-plots and side characters than anything else. Also, THE SCORPIO RACES is still Maggie's best book, just saying.

One of the hardest things for me to come to terms with when I finished this one was that it was over. I wouldn't have a chance to be with these characters anymore. I was really satisfied with how our five main characters stories played out. I think Ronan had the strongest character and character arc throughout this entire series and I was really pleased with his conclusion. I liked that he became ... more Ronan? I don't know how to describe it. It's almost as though he was a fake version of himself in hiding until this book.

I think Stiefvater's books are very heavily character driven, though, and that is also where the downfall of this book was for me. The secondary characters were extremely lacking this time around. It also makes me question just how relevant and important some of them were previously, such as Greenmantle in BLUE LILY, LILY BLUE, to the point that I feel I could have done without as much screentime for them in the series in general. I think Piper was such a weak character and her whole arc from the first time she was introduced just feels a bit pointless now that I have finished the whole story.

I also feel like this about Henry Cheng. I feel like he was thrown into the mix and Stiefvater was like "LOVE HIM" but I just couldn't get there. I didn't see the appeal. Considering how heavily he was pushed on us in the last book -- and in Stiefvater's Recaptains post for BL,LB -- I just anticipated more from him. Not a weird love sick puppy crush on Gansey and a need to be in the inner circle. He felt like a weird fanservice for the reader to feel like THEY could be part of the story if they had the Right Stuff™ and could make Gansey Excited™. It was just weird to me and I couldn't connect to him and he ended up playing a semi big role and it just felt forced.

*sighs* As well, I did not like Artemus. He was such a useless character tbh. And so blah too when he finally did do some talking. I feel like all the good stuff was put into Mr. Gray and his character and so Artemus was hung out to dry.

But the plot! I loved the plot! The magic! The intrigue! I think it wrapped up so nicely and I was really impressed with how Stiefvater did it. I was a little hesitant and skeptical going into THE RAVEN KING because how could anything live up to anyone's expectations but plotwise I was really impressed. All the loose ends and threads were neatly tied in a way that served the purpose of the story but also told the right story. I feel like you'll have to read it to understand what I mean by that.

Stiefvater's writing, as always, is flawless. The pacing was done really well because it gave us time to have a build up to the final arc but it also didn't drag. I took my time reading this one but it still had me turning pages and wondering what was going to happen next. I liked the inclusion of the little "happy" moments because that's how life is. I also really liked that the ending was hectic and fast but didn't feel rushed. Everything and everyone got their due diligence.

Do I recommend this series? Yes. 100% yes. The fantasy, the magic, the characters, the kisses, all of it was fantastic. The Raven Cycle will forever be one of my favourite series and one that I am sure with each reread will bring me new pleasure -- and pain.
★ ★ ★ ★ ☆
huong do
"Depending on where you began the story, it was about this place: the long stretch of mountain that straddled a particularly potent segment of the ley line."

This book, this series, has all the qualities I need to really enjoy myself—and even some qualities I don't normally like, but found that I loved in this set of books. So rare in a four-book series, but I adored all the main characters, Blue and her Raven boys. I needed and wanted to hear from all of them, especially when they were together...,or especially when they were apart and in separate locations, or both.

"Words kept rising up inside Ronan and bursting before they ever escaped."

There's magic in this writing, and I love it. The depth of the characters and the stories they share together and the stories they have separately are so full and bursting with life and love. The tone in which it is all written is dry, direct, and warm somehow all at the same time. It's poetic without being overly effusive; it's lovely without rose-tinted glasses; it's tender without being sappy.

The storyline was not so neatly tied up, but perfectly rounded and complete, and I loved it, too. I was reading with abandon near the end, shushing my husband in the process. As the momentum increased near the end, I could not have put the book down for love nor money.

"It was this: Blue's smile — crooked, wry, ridiculous, flustered. There was a lot of happiness tucked in the corner of that smile, and even though her face was several inches from Gansey, some of it still spilled out and got on him."

Basically, I can sum it up by saying that after reading these from the library, I ordered the hardcovers of the autographed books and bookplates, if they were available. I could see myself rereading these books at some point.
★ ★ ★ ★ ☆
ellen grier
The Raven King is the fourth and final book in the Raven Cycle series. The story started slowly in the first book but picked up in the second and third leading me to enjoy the series. Unfortunately, the finale was not what I hoped for. I felt that the resolution was lackluster and left me a little disappointed. The entire storyline from book one to book four was a build and it just felt anti-climactic at the end.

The strength of the series was definitely its character development. I didn't enjoy the characters at first, but one of the least likable characters (originally) became my absolute favourite. He developed over the course of the series and became a dimensional character that you could really understand. He stole the scenes and I really was invested in his story, rather than his friends' stories.

Beyond that, there's not much to say that would not be spoilers. I definitely think that the series is worth a read, but it's certainly not my favourite conclusion.
★ ★ ★ ☆ ☆
ashley
I liked this series mostly because of the beautiful evocative writing that M.S. uses to describe this world and her characters. But I have a problem with her plotting and character motivations. Her story wandered in ways that didn't add to the story. One example: in the books Blu's father is sought, eventually found and then disappears into a closet (literally). His only contribution to the narrative is he tells them how to deal with the demon. Another character could have done this, why did so many pages have to be wasted on this irrelevant character. M.S. seems to get bored with her main story which is the boys' search for Glendower. It drags and is finally wrapped up in the most underwhelming way. I loved the boys (Gansey, Ronan, Adam, Noah) in general. I did think Gansey was underwritten considering he was the leader. I had a real problem with Blu, the only girl. I originally picked the first book up because I wanted to read about how she comes into her powers. The summary at the back of all the books imply that this is her story. In reality, her story is the least explored and she doesn't grow at all during the course of the 4 books. She has one power in book one and she has the same unchanged power in the last book. She can only enhance someone else's power. She is a helpmate, such a reactionary role for a progressive girl. And she is kind of unlikable. She has no friends until she meets the boys. And two of the boys crush on her but I don't see any reason they should aside from adolescent hormones. She isn't very caring to her family, I think they love her because it's what family does. I would recommend this story with alot of caveats.
★ ★ ★ ★ ☆
brandy cook
*reviewed via a Library copy as I ordered signed books from Maggie as a treat to myself and I didn't want to damage them... I ordered the book from our library as they didnt have it yet, so technically I paid for the privilage and now other Maggie readers in Invercargill can finish the series.
So... the end has come, and as I finally got nearer and nearer to the end I slowed down, not wanting the story to end.

Did I love it - YES...BUT I did have a couple of whys...

Adam and Ronan (why - and if the answer was yes then why skim over it)

Noah... I wanted more, I had to track back after finishing but no, we really only got a 'poof' and that was that never to hear of him again :(

The good endings to characters...

Piper (got what she deserved! YAY)

Gansey and Blue, I was happy for them, Blue was my most favourite character, after Noah (poor doomed Noah).

Would I read more about these characters, yes I would.

Now to Maggies writing, Maggie writes with a poetic prose that is rare these days, I got lost in her words, she makes me want to paint my imaginations picture of Cabeswater, maybe I will one day!

At the end, there were different paragraphs that talked about the story and pertained to what the story was about. My take on which I thought it was about was...
quote:
Depending on where you began the story, it was about this place: the long stretch of mountain that straddled a particularly potent segment of the ley line.
unquote
Throughout this series, it's made me want to learn more about ley lines.

This book was about friendships and convictions, giving everything for your friends, and in this conclusion, you could see the deepening friendship building.

quote: "Blue headed towards the kitchen and Ronan jogged on ahead of her, jostling her intentionally with his hip. 'You *********,' she said, and he laughed merrily." unquote

sorry but the store won't let profanity on a review so I had to remove the word with the stars...

Was I sad at the ending of Ganseys quest, Yes...and NO. I think if it had been any different, it would have been a book twice as long.

I plan on saving up my money and treating myself to a signed set for my bookshelf. This is a series I will read again.
★ ★ ★ ★ ★
mort
The Raven King was such an awesome conclusion in that when it ended it was just….right. All the individual story lines started to come together and more than once I found myself thinking 'of course that is how it happens.." or " well, that makes perfect sense now," while yet at the same time not expecting these things at all.

I will finish with this, and I'm going to leave it alone (as there is not a "not so much" this time), Maggie wrote a post the day before the book released, and in the end she basically said that she wanted her readers to 'want.' I can honestly say she has achieved her goal. I want so much more, while at the same time feel like this conclusion was perfect.

The Verdict:

The Raven King was darker than the other three novels, but it was necessary to the story line. I highly recommend this series. It is clean, some mild cussing.
★ ★ ★ ★ ★
honza
A wonderful ending to a wonderful series. The writing is evocative and lush, the story is gripping, the characters are amazing as always. Stiefvater has a true talent for crafting sentences that make you pause and close your eyes, and then reread the whole page so you can experience the moment again. Less is more with her, and a single line packs a lot of punch in terms of description, characterization, and plot.

I flew through the book because the plot and mystery demanded that I find out what happens next, what happens next, what happens next. Now that I have finished I plan to go back and do a slow reread of the whole series so that I can truly appreciate the hints and clues Stiefvater so effortlessly weaves into her books. She has a real talent for droppings hints you dont even realize are clues until after the big reveal.

I do recommend reading the prior three books right before starting the 4th, so that no time is wasted trying to remember past events and instead you can fully immerse yourself in the story.

Truly a fantastic close to an amazing series. It was emotionally satisfying and perfect even if at times it did seem tragic, and if I was left wanting more it was only because I longed to spend more time immersed in the world of Gansey and Blue and Ronan and Adam and all the rest, surrounded by the magic of Stiefvater's prose.
★ ★ ★ ★ ☆
casey weyls
The final installment to The Raven Cycle brings our wondrous journey and mystery to a close. Something dark is looming over Henrietta and everyone can feel it. Blackness is oozing from the trees, Ronan's dreams are corrupted, and Adam's eye has a mind of its own. This darkness puts our characters' lives at risk more than ever, and with Gansey's destined death fast approaching, will the original mission of finding Glendower ever come to a conclusion?

This story moves slow and steady and goes out with a bang. It's best to be savored and enjoyed rather than rushed and devoured. New friendships form, old loves thrive, new romances blossom, old friendships prosper — and this darkness threatens to take it all.

When you finish any book, you miss the characters. But when you finish a great book, you miss your friends. And what I'd give to go on another adventure with Gansey, Blue, Ronan, Adam, and Noah.

Name a better group of friends full of unique personalities, banter, and loyalty. I'll wait. I feel like Adam and Ronan had the most development and growth in the series and it was really beautiful to watch unfold. These two boys are so important to me

I wasn't even sure if I should include Noah in that list because…Noah basically doesn't even exist. He has been having fewer and fewer scenes and dialogue in each book, and I was hoping that The Raven King would be different but, alas not.

Also, this book really made me love Ronan. I did before, but like, I really love Ronan. Like I want to stuff a mini version of him in my pocket and keep him safe forever. Ronan has just come such a long way since book one, and this book shows his vulnerabilities, his gentleness, and his kindness so much

And then, Adam. If you've read my reviews of The Raven Boys and The Dream Thieves you'll know that I really did not like Adam. I thought he was a bad friend, overly self deprecating, and just a generally unpleasant human being. But since Blue Lily, Lily Blue I've grown to love him. He has changed dramatically, grown more confident, self-assured, understanding, forgiving — and also I just feel like I understand him so much more now.

As for how this book ended the series, It wasn't a perfect end. Many questions were answered, others were left opened. But I really didn't expect a perfect ending or for everything to be resolved.

The book started slow, and didn't really pick up until around page 150. The end is hectic and crazy, and even now I am still processing it because it was just so much. Everything that has ever happened since book one has been for a reason. Everything was intertwined and circular and it just hurts my brain. But I love it! Maggie Stiefvater is truly amazing. Her writing was even more dreamy and poetic in this book, and although it wasn't always necessary to the story I just love to read her words.

I think Blue Lily, Lily Blue still stands as my favorite book of the series. The Raven King encompassed a lot of people rather than just our main characters, so we got to see a lot less of everyone. Less of the Gray Man, the women of 300 Fox Way, etc. But there were just so many elements to this story that needed to come together in this finale, so it made sense. I still loved this book and loved this magical journey, and I'm hopelessly depressed to say goodbye to all these characters.
★ ★ ★ ★ ★
gilava
1. A complete series of character-driven books.

I absolutely adore character-driven books. Don't get me wrong, at times I do want a plot-driven one. But the characters are usually what keeps me reading, especially in a series. If I'm not truly attached to the characters, I usually don't really care what happens to them. Therefore, I don't have a true interest in continuing the series.

I feel like part of what makes this series so great, is the development of all the characters. Not just Blue, as the main character but all the Raven boys as well. And Blue's family. Maggie Stiefvater doesn't just keep you interested in Blue, but in every single side character as well. You want to read more about their history, their motivations and what they like. I just care about them all.

2. Absolutely beautiful writing.

Maggie Stiefvater's writing is something I had to get used to at first. I feel like it's just so completely different from the writing I usually read. But it's so utterly gorgeous. I don't even know how to describe it. It's lyrical, and describes everything beautifully. I don't even want to write too much about it, because I feel like I'm not doing it justice. Little warning, it does take some getting used to!

3. Magical realism

I don't think I've read much magical realism, which is a true shame. I absolutely love the genre. It's realistic, yet still has that mystical and magical feeling to it. It feels like fantasy worlds and magic truly are possible. What could be better than that? So I should really read some more magical realism. Any recommendations? What I wanted to say is that this series is a wonderful example of magical realism. It's got ley lines, magical power lines, psychics, dead kings -and people who have been asleep for centuries.

4. Family is such an important factor.

This is such an important aspect of the series to me, because I feel like too many YA books are lacking in this aspect. Honestly. In most of the YA series/books I've read the parents are either a) dead b) abusive or c) mysteriously absent all the time. So they've got either horrible parents, none or absent ones. I don't get it. Yes, of course that sometimes happens in real life. More often than it should. But for the majority of us, this is NOT reality. So I appreciate any book that can show a healthy and wonderful relationship between the main character and the parents.

5. I felt satisfied and happy, even though I didn't get all the answers.

Normally, I am the kind of person who hates endings that don't explain every single bit of the story. Yet I didn't get all the answers with The Raven King. And I didn't really mind. I never expected to say this. Maybe I just didn't read between the lines enough and all the answers were actually there. But I still felt satisfied, like I had gotten the story I wanted.
★ ★ ☆ ☆ ☆
carmyn
It seriously pains me to give this book two stars, but I almost gave it one and just couldn't bring myself to do it. Let's start from the beginning...

The Raven Boys was a pure surprise, I picked it up thinking it was about one thing and it ended up being about something so much better. It sucked me into this series and I fell in love with it and have recommended it to anyone and everyone for the last few years.

Dream Thieves was masterfully fun, entertaining, and full of life and action. By far the best book in the series with strong character development and further expanding of this fictional world as we know it.

Blue Lily, Lily Blue we get a little deeper and our story gets a little darker. It doesn't carry the same note as it's predecessors, but it's still good and moves the story along. Which is fine because we're going to have an epic finale, right? RIGHT?

Nope.

The Raven King, or as we're now calling it in this house, the Lost of books. Because this series would have been better if this last book could just be forgotten. I feel let down. I feel like Stiefvater didn't have her heart in this one. I feel like the only people giving it 5 star reviews are only doing so because of Pynch. I feel like there were too many questions left unanswered.

Clearly, I'm feeling a lot of things, and none of them are really positive. The writing contradicts itself even in final chapters and pretty much dismisses all we've worked up to in the previous novels, which of course was what made me love this series so much. I feel especially conflicted because I'm not sure I can continue to recommend this series with such a disappointing ending.

To be completely honest, the last time I felt this way about a series ending was Twilight. Which it totally not okay because the first three Raven Cycle books blow the Twilight series out of the water, yet their finales were there equally anticlimactic letdowns. Ugh... I'm feeling a little furious right now and will probably have to come back to this review.
★ ★ ★ ★ ★
kristen gagnon
The Raven King by Maggie Stievfater is the last one in The Raven Cycle Series and it is now one of my new favorite series. This book is wrapping up Blue, Adam, Gansey, and Ronan's quest to find Glendower. The beginning of relationships that started earlier in the series fully develop in this book and turn into true romances, they happened in a way that there were subtle clues throughout the whole series and all of a sudden they were together. They felt so natural that it made you happy when they got together. I loved the characters and the story, it felt really natural and didn't seems as if the ending was being pushed, it was just time for it to happen. Also the way that she wrapped up the story, she didn't make it all perfect which makes it seem more real. I am really going to miss the characters, they are some of my favorite, and I can't wait to read more of Maggie Stievfater books. I also really like the way that the LGBTQ+ characters were shown in this book, it was as if they existed in a world where they didn't have to come out and their identity wasn't questioned, they just were. I haven't seen a book where it has been totally acceptable to be part of the LGBTQ+ community like this. They live in a world where it is as accepted to be LGBTQ+ as it is to be straight, there was not a need to come out. I really liked this book and am sad it is over. I would recommend this book to anyone who loves folktales and the Supernatural.
★ ★ ★ ★ ★
mayada khaled
I listened to The Raven King on Audible and this book smashed my heart to pieces. It's kind of odd to start with the ending, but I almost cried at the end because I didn't want it to end the way it seemed to. Then everything turned out as I wanted to and I had tears in my eyes again.

The characters of the whole series were so amazing, every one of them. I didn't like Piper so much but I loved the rest and even though I already listened to them all, I will buy the whole series just because I want to own those fantastic books <3

I could relate to all of the characters in such ways that it was painful for me when they struggled- like physically painful. I can't describe how much Gansey, Ronan, Adam and Blue and even Noah moved me.

As this is the grande finale of Maggie Stiefvater's Raven Circle series, the suspense and action is extreme. The dark scenes are well-written and horrifying, but not in a scary way. Rather, you feel what the characters feel and you bleed when they bleed. (they literally, you mentally)

I recommend to everyone to read this book, what am I saying the whole series! Start today and you will be finished tomorrow guys because it's impossible to put the books down!

Also, I also wanted to mention that in The Raven King, we're actually getting some diversity in the story which I really appreciated and enjoyed. Though I was a little shocked to be honest and I was AFRAID that Stiefvater would destroy certain characters because how can somebody pull off such a major twist in the last book, the finale? Well, she did and I totally believed it even though I was extremely sceptical in the beginning.

What is there more to say guys? Nothing except for : Read this series. Gosh I think I've said it in every single review! So what are you waiting for? the store is right around the corner ;)
★ ★ ★ ★ ★
franci
Gansey and his court of friends are nearing the end of the search for the fabled Raven King. They are excited and yet fearful for the end of the search may mean death, and along the way, new friendships will be forged, secrets unravelled and dreams unmade.

There is something darkly magical about this series that marks it as one of my all time favorites. Reading a Maggie Stiefvater novel is an experience unlike any other. There is nothing straight forward about Stiefvater's writing. She doesn't tell. She doesn't even show. She feels in and makes you feel along with her. So much of this story is not woven into the plot or even into the characters, but rather, Stiefvater delves deeper into the very heart of the reader. She teases and tempts with her descriptions but never quite fully explains, preferring rather to stretch the imagination of the reader to impossible heights. She thrills, excites and terrorizes with her magical, lyrical prose and leaves you wanting more of something more…

Amazing, fantastic, frightening, dreamy…one of the best books ever written.
★ ★ ★ ★ ★
singlewhammy
I found The Raven King to be:
Amazing
Beautifully Written
Heart Wrenching

I'm big girl enough to admit that I was never planning to read The Raven King. If I never read it, then the series never had to end. I'm deathly allergic to series ending it seems. But then Maggie Stiefvater's tour date for The Raven King came around and I felt pressured to read it.

IT HAS NOW BEEN A FEW WEEKS AFTER I FINISHED THIS BOOK AND I'M STILL SUFFERING FROM A RAVEN BOYS HANGOVER.

Words really cannot express how much I loved this book. It was everything I wanted, everything I needed it to be.

Amazingly, I had successfully manage to avoid all spoilers for this book. Which meant only my theories and fears accompanied me as I read this book. While most of my theories proved to be correct, Maggie Stiefvater managed to twist things just enough to add in new details that I didn't feel bummed that I guessed what was going to happen.

THE RAVEN KING WAS THE CULMINATION OF EVERYTHING THAT HAPPENED IN THE RAVEN BOYS, THE DREAM THIEVES, AND BLUE LILY, LILY BLUE SO I EXPECTED A LOT OUT OF IT.

The book lived up to its hype, and then surpassed it.

Blue, Gansey, Ronan, Adam, and Noah have come a long way since page one of The Raven Boys. Their journeys were hard and emotional, but they were real and believable. I loved watching these guys spiral out of control and rebuild themselves into something strong and steady.

Everything gets revealed during this book. There were so many "aha" moments during this pages. As all the clues come together and seemingly unimportant details from earlier books are suddenly revealed to have much deeper roots than imagined, the final book in The Raven Cycle proved how talented Maggie Stiefvater is.

There were several major reveals that I never saw coming.

I WAS EMOTIONALLY INVESTED IN THE RAVEN KING.

My ships, my glorious ships, how I loved watching them unfold.

The romance aspects of this novel were added in a way that made them core to the plot in those moments but kept the story from falling into the "the world has gone to shit, let's have some make out scenes now" trap. Even the whole "Blue will kiss and kill here true love" tension that we've felt since book one managed to keep from getting stale.

OVERALL
The Raven King is without a doubt going to be one of my favorite books of 2016. I have a very hard time parting with series (and I hate risking the disappointment of the final book not wrapping up the plot in a way I can be happy with, which is all too common) but this book proves how authors can and do end series in interesting, entertaining, and believable ways.

If you haven't read The Raven Boys, I highly recommend you pick this series up. I have found that the writing style is not for everyone, but if you fall for the first book, then I firmly believe you'll be happy with how it ends.

QUOTATIONS
"They were all growing up and into each other like trees striving together for the sun." (Page 48)

"You can't compare one person's coping capacity to another's, hun." (Page 77)

"It's not always running away. To leave." (Page 79)
★ ★ ☆ ☆ ☆
anastacia
I didn't want to write a negative review because Ms Stiefvater's writing is exceptional in my opinion. It stands out very clearly from the mass. I read the first 3 books in a week and did not sleep. However, this ending was so disappointing I felt I should give some feedback. It felt rushed, not thought through well and a little ridiculous. And not just the end; the entire book felt like it was just rushed over. How I would love it if it was re-written to conclude this wonderful series as it deserves.
★ ★ ★ ★ ★
megan bierwirth
Stiefvater has really honed her storytelling skills by this book - the last in the Raven Cycle series. The writing is assured, characters highly nuanced and full of depth, the story rich. Yes, at times it can feel that she crafts the words a bit too dearly (never crossing the purple prose line but certainly dancing along it joyfully). But at the same time, this really is the antidote to the groaning horde of shallow YA tomes littering bookstore shelves these days.

Story: Blue and Gansey have been forced to recognize that the time to fulfill the prophecy has come (both Blue's kiss of death and Gansey's predicted death). For a demon is destroying Cabeswater - and in the process, Ronan is being unmade. At the same time, Adam is grappling with his vow to Cabeswater - and what that means now that the demon has taken over the forest. It will all lead to a showdown - and a terrible sacrifice that must be made.

The strength of Stiefvaters works is that everything is a character - from the old Camaro known as the Pig to the forest itself. Even houses and rocks can take on subtle personalities. And if she can do that with inanimate objects, then it has to be appreciated just how beautifully her characters are realized. Each felt quite real and conflicted - making decisions on instinct or intellect as was their want. Every single person is so completely defined as to be enticingly distinct. That skill draws one in completely to the story and the need to see how things pan out for the cast. And certainly, the characters have grown throughout the four books.

The story went quite a few places over four books but wasn't as outlandish as it could have been in weaker hands. But the plot is not why one reads Stiefvater, certainly, since it's all about the people. The Raven Cycles touch of magic (in itself fully defined and quite distinct) makes for an exciting read full of unexpected surprises. But for me, it was about the subtle romances - they were so exquisitely underwritten that little things - touches or gestures - had quite a punch.

If there is one nitpick, it's that the bad guys ended up being fairly one-dimensional (almost to the point of being caricature). Stiefvater clearly isn't interested in the stories of the bad guys - they are less defined than the scenery, to be honest. But that is a minor issue, really, in the larger scheme of how well-written this series ended up being and the smart conclusion at the end.

Definitely not a light Summer read. But not onerous to plod through, either. Each sentence has been carefully written; unecessaries ruthlessly excised. And it is all the better for it.

Note: I listened to the Audible version and the narrator did an excellent job.
★ ★ ★ ★ ★
esporterfield
"If you can't be unafraid, be afraid and happy."

Gansey has been searching for his lost king for years. In the years after he died--and was brought back--Gansey is certain that finding Glendower is his destiny. Surely, such a quest is what he was saved to complete?

Along the way Gansey's unlikely friends have joined him in the hunt: Ronan, a dreamer inextricably linked to the ley line and the magic of Cabeswater; Adam, who bargained away his autonomy to become Cabeswater's magician; Noah, whose grip on his life is becoming more and more tenuous the longer he is dead; and Blue, the girl from a psychic family who is not psychic at all, the girl who is going to kill her true love with a kiss, the girl who loves Gansey.

For months now, Gansey and the rest have been creeping closer. Glendower is almost found. Dreams and nightmares are building. A storm is coming. Every quest has an end, but this time no one knows what they will find when it's over in The Raven King (2016) by Maggie Stiefvater.

The Raven King is the final book in Stiefvater's widely acclaimed Raven Boys Cycle. It is preceded by The Raven Boys, The Dream Thieves, and Blue Lily, Lily Blue. This book should definitely be read in order with the other books in the series and (obviously) has spoilers for the earlier books.

It's always bittersweet to come to the end of a much-loved series. With characters like Blue and Gansey and Ronan and Adam, it's especially hard to say goodbye. But The Raven King is the conclusion these characters deserve--possibly even the one they have earned--after everything they've survived and accomplished in the rest of the series.

Like the rest of this series, The Raven King is extremely well done with flawless writing and a tight plot. Although some rare readers might find the ending a bit too perfect, this book is also an excellent example of what you have to always trust the author.

The Raven King is a story where all of the characters are hurtling towards very specific goals and destinations only to realize that in the end the destination wasn't the point at all--it was the journey, it was the people met along the way (particularly when it comes to the new characters introduced here). A completely satisfying conclusion to a stunning and evocative series.

Possible Pairings: Loop by Karen Akins, Unspoken by Sarah Rees Brennan, Blackfin Sky by Kat Ellis, The Accident Season by Moïra Fowley-Doyle, Clarity by Kim Harrington, Fire and Hemlock by Diana Wynne Jones, Once a Witch by Carolyn MacCullough, It Wasn't Always Like This by Joy Preble, The Shadow Society by Marie Rutkoski, Extraordinary by Nancy Werlin, Pivot Point by Kasie West, The Replacement by Brenna Yovanoff
★ ★ ★ ★ ☆
benjamin cross
The fourth and final book in Stiefvater's "Raven Cycle" series picks up shortly after the third. Obviously, if you haven't read the three previous books, you should, and you shouldn't continue reading this review, as there will be spoilers. Gansey, of course, is still after the elusive Glendower, a buried king whom he believes will change his life. Blue, daughter of a psychic, is not-psychic, but still an amplifier of those who are, and still destined to kill her true love upon their first kiss. The pair--now in love--are joined by their usual gang: Ronan Lynch, dreamer of all things magical; Adam, a survivor, who is tied to the magical forest of Cabeswater in mysterious ways; Noah, who is dead; Maura, Blue's mother; and many more. In fact, we gain several more characters in this final installment, namely far more involvement from fellow Aglionby Academy student, Henry. Together, this group is focusing on the frenzied search to find Gansey's beloved king.

I'm not really even sure what I can say about this book. This whole series is amazing and crazy. I need to re-read all four books at some point, now that all are released. This novel actually started out a bit slow for me. It was, as weird as it sounds, almost a bit too fantastical, filled with almost too bizarre magic and plot. However, as things continued to unfold, pieces fell into place, and I was consumed by the story and its characters, per usual. Overall, I found this a fitting end to a beloved series. I will insert a caveat that it doesn't tie up loose ends for some of the ancillary characters and some pieces may leave you a bit befuddled. But some of the magic of these books is that everything doesn't make sense to the characters, so I give it a pass when it doesn't all make sense to us as well. I'd recommend the series-- it's an amazing trip to another world, and I certainly have grown to love the characters. I'll miss them! More @ [...]
★ ★ ★ ★ ★
vikram mohan
This review is more a review of the series as a whole than it is of just one book. I read each book in quick succession, essentially devouring them. This is not how I typically like to read, instead I prefer to read slowly, methodically, savoring each page, but every now and then a book comes along demanding to be absorbed and The Raven Cycle is just that.

There is an overarching plot to the entire cycle, one that sees the gang of kids: Ronan, Adam, Blue, and Gansey (I suppose you could include Noah as well) searching for a dead king called Glendower, who upon awakening will grant a favor. The quest is really Gansey's and is something that his friends also develop a passion for. It is from this central plot that everything pivots. But as the reader you don't stay for Glendower, you fall in love with and stick around for the relationships. These books are propelled forward by the friendship of the four kids. I must say their friendship is somewhat unhealthy, almost in the way first loves can sometimes be. They are riddled with irrational behavior, passion, jealousy and obsession. In their own way, each of them is a little bit in love with the other in some fashion.

The group's dynamics are complex. You have Blue and Gansey who are in love and spend much of the series keeping their feelings for one another under wraps. You have Ronan who is in love with Adam and Adam who initially begins with an attraction for Blue, but that sort of fizzles out as their attempts at dating stall, and soon Adam and Ronan develop a stronger bond before they end up romantically linked. This says nothing of their actual friendships, which cross over and under one another with great detail, but on a more basic level Gansey is essentially the person they all have in common. They were all friends with him first and therefore prize him especially. We see this as Adam and Ronan fight for his attention, his approval, and get jealous when Gansey turns his focus to another. I must say I found this a tad nauseating, but I'll get to that in a moment.

Gansey as a character was not my favorite. He is this wealthy, over-confident, self-assured teenager who seems less to have friends and more to have followers. And to be honest I think it's what he prefers. He likes to be in control and he hates when things are done without his knowledge or explicit approval. He is prone to bossing his friends around and scolding them when they do not live up to his expectations. And while they all love Gansey, they all resist him to varying degrees. Adam is hesitant to take Gansey's financial help because he doesn't want to feel owned by his friend. When Gansey offers to let Adam stay at Monmouth, Adam goes so far as to suggest Gansey likes to have all his possessions in one place. This isn't far off the mark as Gansey is possessive over what he views as his and he does take ownership over the others. And then there is Ronan who often calls Gansey "dad" when they are arguing because Gansey will shift from friend to authoritative parent when he decides that Ronan needs instructing. Ronan may argue with Gansey, but it is mostly a front as he will do just about anything Gansey commands. Blue is perhaps the most resistant, but even then her arguments tended to sound like whiney protests rather than coherent opinions justifying her position. It was this facet of their friendship that truly drove me insane. It felt unequal. They all loved one another but there was this thing about Gansey that they all were constantly trying to capture and to appease and to impress. Gansey is constantly referenced as a king, and his three friends his magicians, like they are his helpers and not his equals. If anything I would have liked to have seen Gansey put in his place more often.

Gansey has this imperious sort of quality as well, where he suddenly will flip a switch and speak down to those around him. I understand he wears many masks as a result of his upbringing, but I was always confused by his friends willingness to tolerate his behavior, especially when I could never find anything especially remarkable about Gansey that made him worthy of such intense worship.

There are scenes with Gansey that infuriated me. For instance, anytime he took complete authority over Ronan I wanted Ronan to fight back. Not his weak attempts at a rebuttal, but truly fight back. There were numerous times Gansey mentioned "leashing" Ronan like he was a dog and Ronan and the others just accepted this demeaning language. And even Kavinsky made light of this, trying to draw Ronan away from what he viewed as a toxic friendship. Though Kavinsky himself was rather disturbed he did have good points about Gansey's treatment of Ronan. And then there was Gansey's view of Kavinsky himself. At one point he tells Ronan that the difference between them and Kavinsky is that they matter. What a truly cruel and arrogant thing to say. In fact most of the exchange between Gansey and Kavinsky is quite unkind and reveals this unhinged side of Gansey that Ronan absolutely revels in because he enjoys the chaos. But if Gansey would think about it he would see that Ronan and Kavinsky have more in common than he would like to admit. But then I guess Gansey spends all of the four books trying to make Ronan into what he thinks Ronan needs to be or at least trying to keep him from tipping over the edge. I can admire this to a point and it is here that I do see some of Gansey's good qualities.

Ronan is self-destructive and irrational in many ways. He is prone to anger and struggles to articulate himself properly, instead preferring to lash out when he is hurt or upset. But at the same time he is probably the most developed and layered of all the characters. You have this boy who can dream up anything he likes and it is in his dreams and the things he chooses to manifest that we get an amazing glimpse into who he is. We cannot ignore the significance of the fact that he dreams up people like Matthew and Orphan Girl. They are in stark contrast to who he is on the outside, but are an accurate reflection of his internal world. I do want to stop a moment and say I was a bit disturbed by his dreaming up of his own brother and most especially by his father's dreaming up of his wife. It was all a bit self-serving and kind of gross if you ask me. That being said, Ronan's intricacies are to be praised. His sexuality, his religion, his multi-faceted personality, was a real pleasure to read and for that reason The Dream Thieves is probably my favorite of the series.

Adam too has one of the most intriguing stories as we see him go from scared, abused boy to this sort of emissary for Cabeswater. The gradual blossoming of his relationship with Ronan is very well done and extraordinarily rewarding. One of the major themes of Adam's story was his poverty and his unwillingness to allow his rich friends to help him. Blue was similar to him in this as they both came from more humble backgrounds and offered a dose of reality to Gansey, who mostly believed any and everything was within his reach because he'd been told that his whole life.

Initially, Blue was not particularly interesting to me. I saw her as this sort of window through which we saw the boys. She always felt somehow on the peripheries of their group, but later she does come to be more ingratiated in their gang and I think offers a real contribution to the dynamic. At times she came across as the girl who was just there to protest everything that was being said and when I say this, I don't mean that she shouldn't correct them for being prejudice or misogynistic, but that I didn't want that to be the only function of her character.

If I had to pick something that irked me about the series, I would say it was the villain in each novel. Whether it was Whelk or the Gray Man or Greenmantle, they all felt a bit flimsy to me, like they were just there to get in the way and provide some conflict. Mostly, I felt they were uninteresting foils for the kids. Speaking, of unnecessary, I didn't quite grasp the introduction of Henry either. I understand what he brought to the story, but his addition at that stage of the game didn't add much from an emotional perspective, especially when you have very distinct pairings already established with Adam and Ronan and then Blue and Gansey.

Overall, this is one of my favorite young adult series and favorite series in general. Maggie's writing style is mature, sophisticated and well structured. She hits on all the right points, creating vivid imagery, strong relationships, and good character development, while telling a unique story. I highly recommend this book, especially to anyone out there looking for a bit of diversity.
★ ★ ★ ★ ★
rastapopolous
This will be short and sweet, because I am against even the hint of spoilers. I got my hands on The Raven King earlier than anticipated because it was not marked a strict on sale by the publisher. This means that booksellers can put it out for sale when they receive their shipment. Which means some readers can get their hands on it before its official release.

Stiefvater never really takes the plot path I expect, which is probably why she's considered a master at her craft. This series is a little more windy than most supernatural series. We have a clear goal of finding Glendower, but often through the series we aren't really actively pursuing it as much as we can. Part of this, in my theory, is because the character's themselves are afraid to see what comes after the end of this journey. Part of it is that it is more in fact about the character's journey.

The thing that struck me again about Stiefvater's writing this go round is how specific it is. Even with the humor and the quips, it is obvious, in the most natural of ways, that every word has been considered for precision. This is a tight novel. It is clear that Stiefvater had a path, even if I occasionally got lost along the path. For instance, the side characters could be distracting, because we didn't really get to follow their journey. And yet, Stiefvater somehow managed to make a short, clear journey for many of them anyway.

Still, it's or core group that shines here. If Stiefvater excels at making minor characters count, her main characters are heartbreaking simply in that I cared about them so much.

The ending could feel a little rushed, but really it was probably just the necessary harried pace with the increased stakes. And, after 4 books, any ending at all feels sudden.
★ ★ ★ ★ ☆
niels korteling
The Raven King is the fourth and final installment in Maggie Stiefvater's The Raven Cycle series. For series regulars, The Raven King picks up a week after the ending of Blue Lily, Lily Blue. A week since they pulled Gwenllian out from her 600 year sleep. A week after Maura found Artemis and Blue discovered who her real father was. So, let's get to it. After years of searching for his Holy Grail (Glendowner) and coming up empty time and time again, Richard Gansey III, and his Raven Boys (Ronan Lynch, Adam Parrish, Noah Czerney) plus Blue Sergeant, will have one last adventure to try to bring everything together that they've learned up to this point.

But, if you are expecting Stiefvater to make things easy for her characters, then you haven't read one of her previous books.

Everything is in place for the group to locate Glendowner, but can they piece together what is necessary to find him before evil gets in their way? We have learned a great deal up to this point. From a magical forest called Cabeswater, to unfamiliar creatures crawling out of a cave mouth, to dangerous artifact collectors, and an even more dangerous demon lurking in the shadows thanks to a bargain made by a tertiary character.

As readers of this series, we've become attached emotionally to these characters, and even Blue's quirky extensive family including Orla, Jimi, and Calla. But, one of the more interesting additions to the Raven Boys quest is that of Henry Cheng who more than makes things interesting. Henry is a very interesting character who was a minor character in a previous book. In quick sequences, he sees what he's not supposed to be able to see, becomes friendly with both Gansey and Blue, and doesn't squirm away from a challenge once he's involved in the hunt for Glendowner.

This is a book that took a strange twist several times over. We've already known about Gansey and Blue and the fact that she is fated to kill her true love with a kiss. We also know that this is the last year that Gansey will have before he is fated to die. Stiefvater made, to me, a surprising move by putting Adam and Ronan on a course to be together. I dare say that the relationship between Adam and Ronan made a whole lot of sense. Adam is the magician, Ronan is the Dreamer of Dreams (Greywaren). Together they can spin the most unlikely of scenarios and make them realistic.

After everything Gansey has been through to find Glendowner, what happens next? Does he, and Blue travel on yet another adventure? Is Blue's curse finished? Will Grey Man and Maura continue as a couple? Will Artemis and Gwenllian put their pasts behind them?I would have rated this story higher, but unfortunately there are way too many loose ends that needed a whole lot of explaining. I dare not go any further for fear of spoilers. No, I do not regret starting out this journey. I just wish that perhaps things were a little more straight forward.
★ ★ ★ ★ ☆
navid bozorgnia
Title: The Raven King

Author: Maggie Stiefvater

Age Group: Teen/Young Adult

Genre: Fantasy

Series: The Raven Cycle, book four

Star Rating: 4 out of 5 Stars

I borrowed this book from my local library and reviewed it.

I just finished The Raven King, and I am still dumbfounded. I'm not even sure how to put my feelings into words, exactly. On the one hand, I loved it, and I'm so sad that my journey into Stiefvater's magical world of dead Welsh kings, true love, hilarious banter, and strong family ties, is over. But on the other, there are also some things I wasn't expecting. How am I supposed to go on after this? How am I supposed to live? Stiefvater, you've taken my vital organs and crushed them under your feet. Excuse me while I go lick my wounds. My heart is in pieces, and I honestly don't know what to do with myself.

Worst book hangover ever.

The Raven King is the fourth and final installment to the runaway sleeper hit The Raven Cycle. And I enjoyed it, but that being said, there were also some things that I was disappointed by. (Darn these mixed feelings of mine!) I don't want to be explicit about the plot--I don't want to ruin the book for all the people out there who haven't read it. The Raven King grabs you by the throat and doesn't let go--which isn't surprising, considering--until the very last page. I couldn't put it down, and was on the verge of throwing more than one fit when I was forced to. So, the pacing, phemonal.

But as far as conclusions went, I was sad, and disappointed. I loved some parts of it, didn't dig other parts of it. (I HATE SEQUELS BECAUSE IT SEEMS LIKE THIS ALWAYS HAPPENS.) Frankly, emotionally, I'm just dead. I loved it and hated it and my soul is rotting out of me. Thanks a lot, Stiefvater. Thank you so much. For killing my soul.
★ ★ ★ ★ ★
geeta anjani
First of all, you NEED to read this series. Seriously, if you haven't read them yet, go read them now!

Okay, now that the admonition for all to read this book is out of the way, I have to come up with a way to adequately explain how much I loved this book. That is not going to be easy.

I cannot believe that this is the last Raven Cycle book! I really can't believe it. I love this series and would totally visit Henrietta, VA if it actually existed. Sure, there might not be much to see but at least I could visit Fox Way.

Blue is such a great character. She is so real to me. I love how she likes to look unique since she can't claim the talents that make Fox Way unique. She isn't psychic but she is still unique enough for the whole world to look at her (at least her posse of raven boys). She wants more out of life than the life she has been living. She wants more for the future. The only question is if the future she wants is even possible.

Gansey is convinced he has almost found Glendower. This is the end of his search, finally finding him. He doesn't know what he is going to find but he can't wait to find it. He is in it for the adventure. He wants to know why he was saved all those years ago. He wants something different than the life he was raised for. He doesn't want to be a politician. He only wants to keep searching for impossible things.

Ronan is the Greywaren, the dreamer. He is, finally, discovering even more about what he can really do. He doesn't want the life his older brother expects him to. Rather, he enjoys his life of dreams and reality with Gansey, Adam, Noah, and Blue. However, things aren't all that great for the dream world or for Cabeswater. He needs to discover how to fix it before everything falls apart.

Adam has agreed to be Cabeswater's hands and eyes. He has become the Magician. He needs to work with Ronan to discover what is actually happening. He is also still struggling to deal with his past, everything his father did to him. He is trying to grow beyond that. He wants a life away from the trailer park of Henrietta. He wants more than he was brought up to believe could be his.

Noah is struggling. All of the upheaval and Cabeswater are affecting him more than some of the others. He is tied to the ley line and yet he has his own issues. He needs energy to fully manifest. He wants to help. He has always wanted to help. Now, however, his help is slightly different than it was before. He can't be the same Noah we saw in the previous books. He is trying to figure out some things that the others don't need to deal with.

Henry Cheng is a fellow student at Aglionby. He takes a bit more of a role in this book than the brief mention of him previously. He totally grew on me and I did not expect that. He has his own reasons for caring about what is going on with Blue and the boys. It is rather interesting how he is truly connected to the entire story even though we couldn't see it in the beginning. Also, I really want a RoboBee!

Piper Greenmantle is so annoying! She is so self-centered and completely convinced that everything should be hers just because she says so. Arrogance like that can't be leading anywhere good. She is willing to do whatever it takes to have the most money and the best of everything. So long as she is happily comfortable, she doesn't care what happens to the world around her.

Then there are the crazy criminal Laumonier triplets. There was also Maura, Calla, and the other ladies of Fox Way. There is Artemus, Blue's father, Mr. Gray, and even a demon. I couldn't write a paragraph about everyone because then this would get way too long!

In short, you NEED this book and this series in your life. So, seriously, go read it right now!

This review first appeared at Orandi et Legendi.
★ ★ ★ ★ ★
fabian
When I walked into the Raven Boys fandom earlier this year, around two months ago, I was a good four years late.

Everyone was freaking out about Gansey, Blue, Adam, and Ronan and I was just coming in with pizza and asking to join in the fun.

Now, this gif can also kind of describe how I felt going into the final novel of the Raven Cycle anyway, because I was expecting to just be completely surprised, duped, and amazed by what I read.

I was.

First and foremost let me address the obvious: Yes, Gansey DOES die. I appreciate Maggie being so open and positively adamant about Gansey "going down," to put it in her words. It was poignant and necessary, and despite having known about his impending doom since the first page of the first installment, it still was so amazing. We got everything we desired out of it, the true love's kiss and all.

The story picks up very soon after the end of Blue Lily, Lily Blue, and readers are thrust immediately into the aftermath of Maura's return with Artemis (who is literally hiding in a closet), and how it is going to affect the overall arch of the story.

Stiefvater's writing is just as succinct as in the previous installments, and even the introduction of three new characters was seamless and felt absolutely necessary to the progression of the narrative.
Shippers will be so happy with this installment as Lynch x Parrish finally becomes officially canon (which was confirmed by Maggie herself, so don't come screaming spoilers to me! *hides*). I'm not going to lie, I immediately texted Olyvia to tell her that it was happening, and that I was not ready for the goodness. While it isn't an overly descriptive section of the novel, it is perfectly done in order for readers to be able to imagine it on their own, and it gives plenty of leeway for those fan fictions that I know are already floating around in the internet-sphere.

Noah. My sweet baby Noah. You deserved to live. You deserved to be there and celebrate the culmination of the narrative with your best friends. You deserved so much. But, I love how Stiefvater still made him so intricately involved in the plot. He was the most excellent example of a character who had lost his "muchness," (to quote Alice Through the Looking Glass), but was still so important to the entire Raven gang. I really wish there had been a little bit more closure between him and Blue, but that is beacause I think they had such a beautiful friendship.

Speaking of developing friendships, I really could not have been more pleased with the development between Ronan and Blue, as I really think they are almost two sides of the same coin. The loves of Adam and Gansey's lives, respectively, with hot tempers and overtly opinionated personalities. A small gesture in the epilogue really brought it to fruition and I loved it.

There were disappointments and great successes in the culmination of The Raven Cycle, and overall I think that the entire plot was well executed and what I would consider the best of Stiefvater's writing so far.

Olyvia and I both really enjoyed it and we were both left with some questions, as every good novel should provide, but the story was just wonderful.

Make way, 5 Bards for the Raven King!
★ ★ ★ ★ ★
kay greenberg
Over the course of four books, Maggie Stiefvater has presented readers with a truly unique story and produced some of the most complex characters I've ever come across. The Raven Cycle revolves around a group of teens on a quest to find the missing Welsh King Glendower. But the path has never been straight and their journey has led them to unexpected places. The Raven King, the fourth and final installment, is darker in tone compared to the previous books, as the end of their search approaches. Other, more sinister parties have become interested in the mystery of the ley lines and the promise of a favor for waking a king. A different kind of magic has also been awakened, it's begun to devour and corrupt the magic of Cabeswater, but it's power cannot be contained and it threatens to consume everything. As the characters learned in Blue Lily, Lily Blue, when dealing with the unknowable, death is always a possibility and time is running out for one of them.

There is so much to admire about the way Stiefvater writes her characters. Whether it's Gansey, Blue, Ronan, or Adam, her characters are continually evolving. They struggle with how they see themselves, where their place is in the world and how they relate to others. Gansey and Blue have long been defined by their families, but have sought to make a name for themselves. Fate has also played a prominent role in both their lives. Gansey has spent the last seven years knowing that it is his destiny to find Glendower. Blue has spent her life knowing that if she kisses her true love, he'll die. While one is determined to see his destiny come true, the other has never been able to accept hers. Adam and Ronan's abilities have set them apart from the rest of the world. While the former's connection with the Cabeswater grows stronger, Ronan's dream life once again begins to bleed into the real world. Their gifts are a different kind of burden than what Gansey and Blue bear with their destinies. I loved seeing Adam and Ronan exploring their power together, relying on one another and learning to embrace who they are. Ronan's dreams have always been fascinating, but in The Raven King, they take on a more sinister shape, reflecting the destructive magic that has been unleashed into the world. I can't say enough about how much I've enjoyed seeing the relationship between these four grow and change. There's jealousy and resentment, secrets and differences in opinion, but there's also loyalty, love and self-sacrifice.

The Raven King brings together a number of characters, both old and new. Henry Cheng, who we have only caught small glimpses of in the previous books, becomes a key character. He's snarky and flippant, but this façade hides a secret that unexpectedly ties him to Blue and the boys' story. New players like the Laumonier triplets, who work as a singular unit, are as interesting as they are unnerving. One of my favorite things about this series is 300 Fox Way and the wonderful women that make up Blue's home. After the loss in the previous book, the equilibrium of the house is broken as everyone tries to come to grips with what happened, at the same time knowing they are all hurtling toward a potentially catastrophic future.

The Raven King exemplifies everything about the series that has made it so enjoyable and though this ending is bittersweet, I know it won't be long before I revisit these characters again.
★ ★ ★ ★ ★
avishek sahu
Completely Non-Spoiler Series + Book Review -

I don't want to draw parallels or compare this book to Harry Potter and other such iconic book series', because I feel that such comparisons set up a book/series for failure. And I don't want to do that to this series I love so much.

But the one thing I can say is that - Maggie Stiefvater is a very skilled storyteller, and has the ability to create a profound depth of feeling for her characters. I loved/cared about all these characters just as much as I loved/cared about Harry, Ron and Hermoine. And I am not the overly sentimental type, so that is saying a lot.

I adored Gansey (but who wouldn't?) - he was everything good and right about this world wrapped in one self-assured, yet slightly ambivalent package.

And I loved Blue - smart, sensible, quirky, ever curious, Blue.

I had a love/hate relationship with Adam - poor, broken, stupid, proud, Adam.

And then there was Ronan - This guy! I don't even know what to say about him! He is repulsive, yet wonderful, obnoxious, yet adorable. Yeah, that kind of sums it up.

I was totally invested in how things turned out for all of them - not just the protagonists, but also the side characters, and even (inexplicably) the "villains". I am rarely conflicted about how I feel about the antagonists, and this series has made me second guess my feelings about them many many times.

It has also completely changed my mind about character-driven stories. I thought I did not enjoy character driven tales, but I think I just had not met the right characters. Or well written ones. Or lovable ones.

Read the full review at - SHANAYA TALES DOT COM.
★ ★ ★ ★ ★
brigitte
I thought I was done with the crying when I finished The Raven King last night at an only slightly ungodly hour. But then this morning I got up and I just didn't know what to do. And when I realized I had to sit down and write about how this book made me feel, the tears start welling up again. Honestly, Aaron will likely never let me read another series aloud to him again for all the tears he carefully wiped off my cheeks with this one. I am not a huge book crier as a rule, and I did not cry reading the other three. But it wasn't so much the sadness as it was the saying goodbye. I hate saying goodbye. Even though I am a serial rereader, there is no escaping that particular goodbye that comes at the end of a series that has meant . . . more than a lot. That contains characters I have loved the precise way I have loved these ones. These boys. That Blue. This incredible writing that makes me want to prowl the streets at night reciting passages aloud to the stars. I hated waking up this morning. Because it meant we all had to move on. And I really didn't know what to do.
I just can't see any way to avoid all the spoilers at this point, lovelies. But I do try. We have arrived at the final volume. Vos admonitos.
Richard Gansey III knows. He knows this is the closest he's ever been, or may ever be, to finding Glendower. He knows if he doesn't take matters into his own hands, Ronan Lynch will most definitely not graduate Aglionby Academy. He knows the precise texture and feel of Blue Sargent's laughter on his skin. He knows Adam Parrish's bargain with the mystical forest Cabeswater could play out in even more heretofore unexpected ways than it already has. And he knows the odds are better than even he may not survive to see any of these things happen. But, being Gansey, he presses forward nonetheless, determined to find his sleeping king, extract his favor, and see the friends he loves so well possessed of the things they need to survive with or without him. And, to his continual if grateful bemusement, so do said friends. Even as a preponderance of ruthless personages come to roost in Henrietta. Even as Gansey and Blue continue to bash up against the wall that is telling their friends about their feelings for one another. Even as Ronan spends more and more time at the Barns, Adam spends more and more time with Ronan, and both of them spend more and more time within the darkening vines of Cabeswater. Even as an unusual and overeager classmate makes indefatigable advances on the tight-knit group as a whole, And so, reinforced as they are by each other, they draw inexorably closer to the uncertain fate that has always awaited them.
Depending on where you begin the story, it's about my undying love for Ronan Lynch. Ever since the very first pages of
The Raven Boys
, I have loved Ronan. In English. In Latin. In every single one of the languages on his crazy puzzle box. And I can't help but be utterly unsurprised (and proud, in an odd way) at how this final volume seemed to say so much of it was Ronan's story at heart.
"Of all the options in the world, Ronan Lynch was the most difficult version of any of them."
Depending on where you begin the story, it's about my gut-wrenching love for Adam Parrish. Adam, too, I fell in love with on contact. While others have questioned his choices, his motivations, his endless stubborn drive and solitude, I have soaked up every one. If I had the most fears and questions when it came to Adam's fate, it was because I unquestionably identify with him the most.
"Need was Adam's baseline, his resting pulse. Love was a privilege. Adam was privileged; he did not want to give it up. He wanted to remember again and again how it felt."
But no matter where you begin the story, it's about Maggie Stiefvater's astounding skill with words, her characters that live and breathe so loudly and fiercely that they feel inviolably real, and the marvelous story in which they are entwined. The Raven King clocks in at a perfectly healthy 438 pages, and it feels funny to say that the entirety of those unfold at a breakneck pace. There are, of course, those trademark moments of indolent splendor, of quiet breaths held and exhaled. But I maintain, the experience of reading the novel remains one of rushing toward a conclusion no one, the reader least of all, is prepared for. But it comes. It comes. It comes. In the sweetest and gentlest of exchanges between Gansey and Blue. In the terrifying and violent passes through Cabeswater. In the exquisite light of fireflies dotting the air around the Barns as words rise up and burst inside Ronan. If
The Dream Thieves
made it possible for me to love and follow Gansey by showing me why each of the boys and Blue loved and followed him, The Raven King shows Gansey why. And it was such a beautiful artistic choice—here at the end—to show the king just what he had wrought. To hold the mirror (in all its forms) up, so that he could see the beautiful and strange constellation he and his quest had made of their lives.
I wanted so much. I wanted, I wanted. And even though the previous books in the series taught me to be afraid on all possible fronts, there were moments in this one that gave me new reasons. There were also moments that surpassed my expectation with their perfect rightness. And there were new gifts, given at a point when I thought I had passed the time when I could ask for more. But I should have known better. When it comes to Stiefvater's writing and this series, there is always more. The point was the longing, the packing into a single book, into a single series, the feeling of knowing and of being known. The feeling of finding, of waking, of wanting, of home.
★ ★ ★ ★ ★
geonn cannon
Do you know the 5 stages of grief?

I will be forever stuck on number one. Denial. I read this series on April 2014, and it ended on April of 2016. I have been on an adventure with these characters for two years; but it feels like it has been longer.

The Raven King gave me what I was hoping to get. An ending that was both hopeful and sad and everything else in the rainbow of feelings. I'm always at a loss of words when series I love end, but this is my favorite series. Ever.

So.

I became attached to the boys and Blue (and pretty much everyone) since the beginning. They were all wonderful and terrible at the same time, so right and so mistaken about life and what it means. Gansey with his quest and what he is or isn't without it. Blue and her desire to make the world a better place without knowing how or where to start. Adam with his demons and pessimism and anger and desire to just be better because he worked harder than anyone. Ronan just wanting to dream and to live in his world of magic.

How they discover that life isn't what they expected, but so much more and so much less and harder than they thought. The rightness of finding people who just belonged with you, people you love so profoundly you would do anything for them, even if you were completely different from them. How strong true friendship is. How strong the love.

And the quest. For something more. How it can mean everything and the next instant mean nothing, but that doesn't mean we have to give up or that we lose ourselves. There's something more out there for us, waiting, watching, expecting to wake up to us.

How we all deal with grief and life in different ways, but that doesn't make it wrong. As long as we are not hurting anyone.

These books always made me wonder about dreams. My dreams, my magic, my "something more". Maggie always makes me a lot more hopeful for this world, for its decaying humanity. Makes me believe in the little things, the little magics.

Gansey and the expectations thrown upon him, his own at the belief that his second chance in life had to have some deeper meaning than just wandering. How broken he became when his only purpose wasn't there anymore. How he copes with his PTSD, his fear. And Henry Cheng telling him "Be afraid, but be happy"

Adam so bitter and angry because life had given him so little and he wanted so much for himself. And how sometimes things meant something different than what we thought. How he now carries his wounds and scars as reminders that he is alive, and that the world is his for the taking.

How Ronan dreamt, dreamt, dreamt and dreamt because he couldn't stand his reality. That bitter, cold, depressing reality in which nothing was alright. And now he was finally glad to be awake.

And Blue, who tries so hard to make things right in the world. Who wants fairness. Who always felt like a side character and who is finding her own path into the place she chooses to go.

And Noah. I wanted so much more for Noah. Out of life and out of the ending.

I have so much more to say, but I don't know how anymore. I will carry these characters in my heart for a long, long time.
★ ★ ★ ☆ ☆
jonaca
Well... after putting myself 110% into this series, and loving the past three novels with all my heart, I'm really... not as happy with the last book as I would like to be. After waiting so long for this novel, it just paled in comparison to the previous three books for me and it's very sad to be disappointed by a favorite book series.

This book wasn't horrible, just not as good as I expected. The first three books were amazing and I fell more in love with the characters each time. This book felt more lukewarm. I might be outnumbered, since most reviews I've seen tend to be positive, but this final book just didn't blow me away like I had come to expect from Maggie Stiefvater.
★ ★ ★ ★ ☆
neesa
enjoyed this book. I think it was a great ending to a pretty spectacular series and while I was happy with the ending, there were several things that rubbed me the wrong way.

The first being that while the ending was good, it was also very, very rushed. Honestly, it felt like the author tried to cram as many small details to make us fall in love with characters we already loved that she had to condense the ending to barely more than a handful of pages.

The second thing that rubbed me wrong was her sudden ardent inclusion of Henry Cheng. Not only do I feel like she was trying to play the diversity card, I feel like she did it in a way that was just mocking enough of the character's 'otherness' to keep him separate from her white main characters. I've stated I had problems with the way she pandered towards straight white girls who "love" gay male characters by not including any queer female characters and now I feel like she, after having been called out about her lack of diversity, suddenly decided to put Henry Cheng (a half-Chinese, half-Korean character whose mother is OF COURSE involved in shady business because isn't that what all rich Asians parents do???) in the middle of everything after having only mentioned him in passing maybe 4 times in the first 3 books. It's not cute, trust me.

I am also VERY hurt by the way Noah was treated in the last book. I think if the fandom had not loved him so completely, he would have had a different, more fitting ending but the author has always seemed to resent the fact that we loved the little ghost boy.

However, I did enjoy this book. I think the subtle shift between Adam and Ronan was realistic and I was happy that Adam had such a great character arc and that we were able to see more layers of Ronan. Sadly, Gansey seemed to fade in this book, not losing his "kingly-ness" exactly, but losing a lot of what made Gansey, well, Gansey. It felt like the author lost touch with her own character and the voice we had come to know disappeared. I gave this 4 stars because while there were many, many problems with the story, it didn't bring the overall goodness of the series down.
★ ★ ★ ★ ☆
claudia webb
I could not put this book down. My Instagram was filled with so many pictures of this book because I couldn't stop obsessing over it. I was so emotional while reading this book.

I loved reading all of the different storylines and seeing how they all fit together as the novel progressed. I liked that for the most part Stiefvater had two different way to start the chapters. Its amazing how after three books her writing still amazes me.

Can we talk about how we finally got a Ronan and Adam kiss??? I squealed like a school girl when it finally happened. I've been waiting so long! Their scenes are some of my favorite.

I love Noah, but some of his scenes were torture for me. I just want him to be happy, but he is trying so hard to stay and help everyone.

I'm not going to lie, I kind of saw the ending coming. Don't worry I won't spoil it. I think a lot of readers knew what was going to happen.

I am both sad and happy that it is over. Stiefvater has said before that at the end of the Raven Cycle, she wants her readers to want. And I do, I just don't know what, which was exactly what she wanted.

Thank you Maggie for giving readers such an amazing series.
★ ★ ★ ☆ ☆
soraya12
I don't know how I feel about The Raven King. I read the first three books in a row this February. But I didn't read the final installment until May. Now, I kinda wish I just read them all in a row.

I wasn't into it at first like I had acclimate to it again instead of being submersed. Eventually, I was involved but it was after I cared about the new characters and the plot started moving. Which is much later than expected…

The ending is open and fitting for the series. Especially since Maggie has talked about a Ronan centered series on Twitter. I'm interested in that because I love Ronan but I'm afraid I might have to make myself wait for its completion so the magic isn't lost again.

Her writing is amazing as always. It kept me going even when I wasn't engaged. I made tons of bookmarks, notes, and highlights because of the writing. Too bad I didn't transcribe them before my time was up.

It's a pity I wasn't reviewing in February. I rated the first three installments 3 stars but don't have notes on why. Hmmmm.

Based on enjoyment The Raven King earns another 3 stars. The writing earns 5, the ending 4, the pacing 2, and the characters 3.5. So…

Going with the gut feeling: 3 stars.
★ ★ ★ ★ ★
mayuri
I don't know how to write this review. Honestly, I have almost ten books I need to review yet I insisted on writing this one. What should I comment first? Maggie's poetic writing which I have also met in Laini Taylor's books? Or the fact that this book was a rollercoaster of emotions, friendships and horrors?

Following the events of "Blue Lily, Lily Blue", the boys and Blue must band together once more in order to find the King and solve the mystery behind Gabeswater. But something sinister is also at the same time destoying the magical forest and many become affected by it.

The plot moves between all the heroes and villains of the story; Gansey and Blue, the ladies of Blue's family, the Gray Man as also Ronan and Adam. The scenes in some parts are dark and terryfying and there were moments where I teared up from what happened to some of the main characters, as also what feelings some other characters discovered.

It was almost real, how easily Maggie brought these characters to life with all their hopes and flaws, dreams and terrors. Ronan's comments were stellar and the relevations about Blue seemed as if they had jumped out of a dream.

I'll miss those characters, but they have gained a special place in my heart and fangirling mind, just like all the others. ;)
★ ★ ★ ★ ★
christopher nolan
"He was a book, and he was holding his final pages, and he wanted to get to the end to find out how it went, and he didn't want it to be over."

This is truly a once in a lifetime series. If Harry Potter was my childhood, The Raven Cycle was my 20's. This series was perfect for me, and I don't think anyone could break the spell that this series and these characters have cast upon me.

"They were both hungry animals, but Adam had been starving for far longer."

"Depending on where you began the story, it was about..." unconditional love and the power it can evoke. This book is the type of book that makes me want to be a better person. It makes me want to be more appreciative of my friends and family. It makes me so thankful that I have a love for reading and that it was instilled in me from a young age. It makes me feel so blessed that I'm able to read and able to read books like this. I'm eternally grateful to Maggie Stiefvater and her words that somehow penetrated my heart and built this perfect story.

I'm writing this review in actual tears, because this story is so beautiful and means so much to me. I probably sound really incoherent and this review is ending up just like my Shiver review, where I'm just fangirling, but sometimes while reading this series I felt like Maggie Stiefvater was writing this solely for me. Like she somehow got inside my heart and wrote my soul down on paper. I really don't have any words that I can string together to do a review for The Raven King justice; I'll just say that it changed me forever, I'm eternally grateful to have had this reading experience, and that I'll never forget it. Thank you, Maggie Stiefvater.

Blue, Gansey, Adam, and Ronan all have a piece of my heart that I will never get back. In return, they will stay with me forever.

"He closed his eyes and he began to dream."
★ ★ ★ ★ ★
krystle
There is so much to say about The Raven King yet so much that would spoil it. The Raven King was an epic conclusion to a truly magical series. In preparation for The Raven King, I re-listened to all the books on audio. Will Patton does an amazing job of conveying the suspense, the magical world of Cabeswater, and the always evolving dynamics between all the characters. The Raven King audio book was no exception; the audio truly transports the reader right into Henrietta, Virginia.

The Raven King is full of magical battles, tense and high stake situations, and a dynamic cast. Small pieces introduced in previous books come back to play bigger roles in this one. One of the things that makes The Raven King such a strong conclusion is that it weaves together all the story lines The Raven Cycle has been building upon in the last three books. There are surprises all the way through the very last pages. Just when I have an idea of where something might go, it takes a completely different turn. The relationships, all of them- family, friends, and significant other- are always changing and always growing. There is so much to the plot, it never slowed down!

I have re-read this series every time a new book comes out and I am still picking up on new things and quotes I missed the previous times. If you have not started the series I highly recommend it! The Raven King had all the plot, beautiful writing, and character development that makes a fantastic book. I have no doubt that I will come back to this series again and again.
★ ★ ★ ☆ ☆
helen michelle
Like most, I feel like I have been waiting for this one for years, and I guess in a way I was. "The Raven King," is the conclusion to Stiefvater's acclaimed Ravens Cycle. After having a sick weekend before standardized testing (i.e. the week of no lesson planning), I was finally able to sit down and read this one.

What I liked: Ahh Gansey. Marry me. Gansey continues to be my favorite character in the series, and I imagine that, that is his sole purpose. The writing continues to be centerstage here. Stiefvater's whimsical words jump of the page, creating a magical and delightful world. The way she weaves words together is magic in and of itself. My absolute favorite part of this book was the introduction of new(ish) character Henry. He brings a weird, off-sense, old-timey humor to the otherwise serious group that I really enjoyed. He fits in because he doesn't fit in anywhere else, which is really the theme of our little group. Kudos Stiefvater for introducing a character that I like almost as much as Gansey.

What I didn't like: While loose ends were tied up, I honestly didn't feel like this was much of a series finale, as a stand alone adventure. Things didn't really gel together in this last book and even though it was interesting in and of itself, I didn't like it as a concluding novel
★ ★ ★ ★ ★
heath aeria
I just really really love The Raven Cycle series! It was an amazing series and I just adored it!

The Raven King was the stunning conclusion to The Raven Cycle series. It was a magical, adventurous and mesmerizing! I loved Ronan and Adam, it was perfect. Blue and Gansey were also perfect together!

I also liked how there was a lot of humor especially from Ronan. There was so much happening through out the book and I wasn't sure how it was going to end. Maggie Stiefvater did an amazing job with The Raven Cycle series, it was hard to put down and unpredictable!

I was happy with the ending and how it all worked out. This is one series that I will never forget and thoroughly enjoyed!
★ ★ ★ ★ ★
amanda frankel
I can't believe I just read the last book in the series. It's always sad when you come to that day. So many things were going on in the book, there is death, there is life, there is nothing. Something bad is happening to Cabeswater and can anyone help? I can't tell you that, you will have to read it. Some revelations come to pass that made me sad and some that I didn't really care for, but this is for you to decide.

If you have thought about reading this series I would recommend that you start. I have to admit, I was lost during some of the books. I didn't understand what all was going on and the crazy thing is.... I didn't care. I still loved the books, how strange is that? The characters are wonderful. I loved them all and I will miss them. They each have their own little quirks and abilities. It's been a great ride ♥
★ ★ ★ ★ ☆
richard price
I contemplated how I wanted to review this for a long time, and I don't really want to corrupt anyone elses thoughts before going into it, but really this is the last book of the series so I'm pretty sure you've already chosen to read it anyway.

Here's the thing. I absolutely adore this series, 100% will always hold a special place in my heart, I will freak out over these characters forever, it's a favorite. 10/10 will recommend.

That being said, I have some Issues with the way it ended. Mostly just because...this doesn't feel like the last book. There are so many plotlines that are still open, so many questions that are never answered, so many things that got added in last moment and then just... never explored. It feels like there was a set up to another book, it really does, but there's not. This is it.

I'm unfulfilled, and unsatisfied. I went on this journey with these charters and I feel like I got left standing on a cliffs edge with no ladder down.

Maybe the Ronan trilogy will answer them, maybe not, I don't know.

I just ... -sigh-
★ ★ ★ ★ ☆
bjipson
Yeeeeees!

I did it!

I finally finished this book! I can't believe it, I was reading super slowly and for what it seemed the longest time and it wasn't because I wasn't enjoying the story because I was, the problem was getting into it once I stopped reading for a day or two, my main problem was having to put it down because then I wouldn't feel like picking it back up but once I was in the story I was IN THE STORY.

It was a solid ending to this book cycle, I do wish we had seen more of certain characters but I liked the way it was all resolved at the end, as always the atmosphere of this book was perfect and I think crucial for the story, it made everything feel eerie and I loved it!!

My favorite character is Ronan so I'm really looking forward to his books!
★ ★ ★ ★ ★
ayana
** spoiler alert ** "These days, they all had their hands thrust into the sky, hoping for comets."

What a perfect ending to a perfect series with perfect characters. I feel like Maggie reached into the sky and pulled some comets out just for me.

This series has never been plot-driven--it was driven by the characters, and each one felt so lifelike. Whether it was Gansey (the King who brought this court together) or Blue (the magical Queen who ruled the King and his court) or Adam and Ronan (the King and Queen's trusted magicians) or Henry (the newcomer who became an ally) or Noah (the reason the court came together in the first place), each one held a special place in my heart. I needed some characters like this. They rose above things that held them down--grief or physical disadvantages or upbringing or frustration at being stuck--and created something beautiful with these other wonderful characters. And the ending that each one came to? Absolutely perfect.

Collectively, Gansey and Blue and Adam and Ronan made magic. They made magic in the forest with the songs of raven and floating fish. They made magic with kisses stolen in bedrooms and on porches. They made magic at toga parties. They made magic in fast cars. They made magic in Cabeswater (who also made magic for them). They made magic when they begged for each other's lives and fought to save them. They made magic with shared pizza and gelato and yogurt. They made magic in dreams and when they brought their dreams to life. They made magic in cozy homes and dusty churches and mystical forests and farms and schools and somewhat abandoned manufacturing buildings. They made magic with each touch, look, thought, or word directed at each other. Time and time again, these characters made me breathless.

I couldn't be happier with this concluding book, and I forsee myself coming back to these books again and again and again, just to see the comets from the sky. *hugs books close to my chest*
★ ★ ☆ ☆ ☆
chloe xavier
** spoiler alert ** Bah.

That may be the sound of a black sheep, but it is also the sound of someone that was hugely, HUGELY - disappointed in this lackluster, hacked-up job of an ending.

Loose ends, glaringly obvious (and "convenient") plot twists, pathetic villains and even more worthless heroes, creepy scenes that came to nothing, characters that disappear off the face of the planet (and not because they died) and characters thrown by the wayside (because they died or were already dead) and then.... "The end." ...Wait. THE END?! THIS is what it ALL was leading toward? THIS?! You have GOT to be kidding me.

I felt ZERO emotion when the things we all expected to pass, came to pass. So much build up with so little actually delivered. And if you love the book b/c of a Pynch kiss, well, so be it. But one or two passable scenes does not a good book make for me. Not even when it's tied up with a happy little bow (at least for *some* of the characters).

2.5 stars, because I respect the series for turning to the dark side (horror) and thrilling me early in, but it includes one of the most disappointing, hacked together endings I have ever read.

Bah.
★ ★ ★ ★ ★
revjayg
** spoiler alert ** I think this is the 1st time I've read any book slowly on purpose, I really didn't want this series to end and to say good-bye to the characters.
Plus this series always has been more about the feels then about the plot, so I read and reread several passages of the book just to feel them again.
By the end I still probably wanted "something more" and yet I was satisfied at the same time. I absolutely love our 4 main heroes and their journeys and the promise of their adventures not being over delights me (even if we never get to read about those possible future events).

And the ships, aaww the ships ... Ronan and Adam were written so perfectly, Maggie really exceeded my expectations on that one. And I really enjoyed seeing Blue and Gansey 'in a relationship', yet I wanted 'something more' for their first kiss or maybe just to have another kiss. I understand that we've read the descriptions of their kiss before and we've had a couple of almost kisses, so the build-up was so huge that it felt anti-climatic. On the other hand I understand that she was basically killing Gansey with that kiss, so it wasn't a romantic moment.

In the end I'm really thankful that this book and this ending allows me to read and reread these books for many years to come just to feel those feels again. It gave me a present of 2 perfect OTPs and the characters that I'll miss.
★ ★ ★ ★ ☆
stebby julionatan
I finally caved to finishing this gorgeous YA series and I love these characters SO MUCH. This installment of the Raven Cycle was kinda iffy on plot for me, even with the first three as a benchmark for a lack thereof. Honestly, I'm thinking about it now and can't really describe what the heck happened. There were a lot of loose ends, secondary characters left hanging, new inscrutable ones introduced, and a slapdash solution to the major final obstacle of the book. And yet... I was sucked in as always and turning pages because of the beautiful and nuanced writing, the relationships, the swoon factor for... well, every character - I'm in love with ALL OF THEM. If (when?) she writes more Raven Boys lore, I will read the heck out of it.
★ ★ ★ ★ ★
hemant puthli
"And warmth filled the empty caverns in Gansey's heart. He felt known"(Stiefvater 155). This book is the last of a series, The Raven Cycle by Maggie Stiefvater, and has been critically acclaimed time after time. The Raven Boys: Adam, Gansey, Ronan, and Noah, name given because of the raven crest of Aglionby Academy on their uniforms, and their newfound companion Blue will be the source of entertainment, questioning, confusion, and every emotion under the stars one would never think to find in a story.
This book is set in the months of 2016, in Henrietta, Virginia. This is not a real place, and there are elements to the world of this setting that are fantastical, such as the ley lines and magical forest, Cabeswater. There is a sort of balance to what is realistic and what is not, but for this story it leans towards the more illusory elements, such as magically pulling things out of dreams and lines across the world that radiate magical power. Stiefvater draws the reader into the setting by giving elements of the real world and the point of view of an average person, but with a twist that belongs to that certain character. As for how much Stiefvater draws in the reader, she gives enough to keep them wanting more, and occasionally gives a lot at once so that the reader may need to take a pause and sort through the amount of emotions they are feeling long enough to make them still want more.
The main characters, Gansey, the son of a wealthy and powerful couple in Henrietta, poster child of Aglionby Academy, and the boy with the particular interest in a certain discovery of a Welsh King, Blue, a small, adventurous, and truly unique girl from a home of psychics and carrier of a curse that states that if she were to ever kiss her true love, they will die, Ronan, a rebellious dreamer with a knack for magic and a certain loathing of everything that Aglionby Academy was, and Adam, the magician from the trailer park of fear and dealer to Cabeswater, the magical forest on the ley line, are four teens in Henrietta, Virginia, just ready to leave school. Not all four wish to go to college, but they still all wish to leave, just like almost any teen today. However, all of them are drawn into the world of magic that lies in secret amongst the town and areas beyond. Some were born into this world, some pulled, others walked right in, but all are involved. As for another character, Noah Czerny, his position in this certain novel is a definite topic of discussion, and is worthy of a mention, so that is what he will get. At the very beginning of the story, he was just another Aglionby boy amongst Ronan, Adam, and Gansey, living in Monmouth Manufacturing with them and seeming to be just another student, until, in the first book of the thrilling series, it is found that Noah Czerny was murdered in years past by his "friend" Barrington Whelk. This is just the beginning of the difficulties and secrets faced by the adventurous teens.
Gansey has gotten used to the search of his Welsh King leading him to adventure and danger, his friends Noah, Ronan, and Adam joining him, and mostly keeping him from killing himself during the search. A simple sitting at the pizza place down the street from Aglionby Academy, the school to the richest, and, to some, the most annoying boys around the country, they meet Blue Sargent, the girl with interesting fashion taste, a home of psychics, and a sort of loathing that everything Aglionby boys were known and stood for. That day, one would have never believed how close she gets to the boys, what with Gansey making a complete fool of himself, Adam being too embarrassed to talk to the girl, and the same old Ronan who had looks always set to kill. Of course, the teens to come together somehow. In this case, it's the fact that the night that Blue goes with one of her family members and aid in her aunt's work with her strange way of amplifying and charging anything and everything spiritual and magical, she sees Gansey. This means that he is to die in a year, and she then knows that his death is because of her. While she still tries to keep herself as far away from the boys as possible, it is inevitable that they come together and she joins the quest for the lost king. From the discovery of Noah Czerny, previous Aglionby student, Kavinsky's lot of dozens of white Mitsubishi's, all the way to the deal made between Cabeswater, the magical forest, and Adam, the magician, and the demon threatening everything Ronan and his father ever created until it reached Ronan, the teens are close as ever and will never be able to forget the life and losses that their friendship gave them.
This book appeals to many different people for many different reasons. If the reader is one to enjoy romance, they can find appeal in Blue's curse and the night drive between her and Gansey, or even the late-night phone call. If the reader is one to enjoy action, they may be attracted to the scene of Ronan and Robert Parrish, or the rebellious boy and Kavinsky and his lot of white Mitsubishi's. Especially if the reader were to find appeal in fantasy, if the reader finds appeal in mystery, horror, comedy, all of it is in this book, all combined, sometimes completely separate depending on the turn of a page.
The way that this book engages your emotions and makes you want to turn the page as soon as you can to find more, is that the author shared feelings through these characters that the reader can understand, as a fellow human being. If a character is excited or filled with such joy you can feel it pouring from the page, Stiefvater knew how to bring those feelings forth in a way that an everyday, average human being of any age would understand. One thing that I personally found a bit distracting was how quickly some scenes seemed to pass by. Something major would happen, from my personal perspective, and it would pass by so quickly that I was expecting more but instead found myself already in a different scene, or even chapter. As for the characters, I feel that there could have been a bit more of a background on certain characters that were important but still not a main part of the plot. Then comes the plot, which I believe was done with a very swift and easy to follow flow, but occasionally, I would find myself curious as to how certain things happened because of flashbacks or complete switches of setting that I didn't find enough detail for to understand the change. I believe that Stiefvater achieved what she was going for with the ideas of the characters and how they would end up in these situations because through reading, it's easy to read from the point of view of one of the characters and understand their goals, which led to a surprisingly satisfying ending. The book felt complete by the end because of these reasons. The reader could understand the character and could understand that what happened was meant to happen for them, and the ending simply told of futures that entailed happiness for the characters, making it feel wholesome all the way through. Of course in this book there are moments that are so completely out of this world, that you know it isn't the
same world at all, such as Ronan bringing Opal to life and fishes made of leaves swimming

around Gansey in Cabeswater. The strengths of the characters were the fact that all of them

learned something, overcame something, and became something more. A prime example would

be Adam Parrish, the boy from the abusive mobile home in the trailer park that became the man

that made the deal with Cabeswater, overcame a demon, and found love he didn't think he ever

believed he would receive, and especially not the love he thought he'd reciprocate. The

weaknesses can be found in the more minor characters. They didn't fully reach where they

wanted to be, and some didn't want to end up anywhere, and even other characters attempted to

hold down the more essential personalities in the book.

As a reader of the entirety of The Raven Cycle series, it is highly recommended to any

reader. There is no age that exceeds or isn't old enough(to a limit, of course)for this book to be

understood, as it comes from multiple points of views and ages. Now, of course, there is a certain

style to the book that some might not enjoy. There is more in the sentences because there are less

words. The book makes you think about the ink on the page in a way that makes you feel like a

part of the story, because the characters have human emotions, and they're not all the same

person, so there are even moments where you feel that you can relate more to Blue than Ronan,

or any other personality. All in all, the book The Raven King is a masterpiece of a finish to The

Raven Cycle series, brought to the reader in ways that only Stiefvater herself could explain in

full detail, with her use of language, history, magic, comedy, and everything under the stars to

convey her characters in a manner that could be appreciated by anyone wanting a good read.
★ ★ ★ ★ ☆
kellianna
Fourth book in the series by Maggie Stiefvater begins with the fortune telling gals in their parlour as a sort of backgrounder since it's been nearly two years since the book three came out. Next we meet the boys at school. Ronan the wild child who dreams things into existence, Noah the sentient presence who materializes out of thin air, and Jane Sargent--Blue who amplifies magical things. The reader may be in the dark as to what is happening here but so are the actors in our story.

The storyline here is not linear. This is a world where people are not what they seem, even greater than they seem. Where dreams are real and people and things, even forests are dreamed into existence. Where people are one with trees and the dead come back to life as more than ghosts. The perspective shifts constantly reading the 400 pages here becomes an effort. This is a world of magic, seances, hallucinations, dreams where logic ends and waking dream takes over. To enjoy this world one must embrace it and leave reality behind.
★ ☆ ☆ ☆ ☆
adalberto loaiza
Oh man, a dreadful final book. More questions left unanswered than not, and I mean, some of the story arcs were just lazily abandoned. What was even the point of reading all the books that lead up to this? The dreams of the characters all came to dust and ash. A waste of time for all of them. Also uncharacteristic. By this time I didn't expect any more from this grasping series but I was still left disappointed.
★ ★ ★ ★ ★
rachel halls
What can you even say about The Raven King? It's the end of a wonderful series of angst, magic, and mystery involving a group of people who were brought together over a quest for a centuries old Welsh king. There are characters from previous books that are delightfully entertaining, namely, Piper, and new characters that I just want to hold and cherish deeply (be prepared for a Korean-Chinese kid called Henry). The writing in The Raven King is brilliant and enriches the story to give the prefect ending that Blue, Gansey, Ronan, and Adam deserve. However, like with most series endings, I feel like there are still some questions left unanswered at the end. Depending on who your favorite characters have been this entire series, the end can feel disappointing from the climax to the epilogue. The series as a whole is still very good and I would still highly recommend it for the characters, the journey, and just the overall FEELS that manage to grip you from beginning to end.
★ ★ ★ ★ ★
karen wood
There aren't words to describe or explain or even begin to tell you how amazing this conclusion is. Honestly, Maggie Stiefvater knocks it so far out of the park it's in a different state.

I wish there was more to Blue and the Raven Boys, but I know all amazing things must come to an end. And as bittersweet as it is, I realize that this EPIC FINALE couldn't have been better.

Read the first three books or you won't know what is happening here.

Love Blue and the boys.

Love Maggie Stiefvater.

This is perfect writing. This is perfect writing that is only getting better with each subsequent book.
★ ★ ☆ ☆ ☆
edgar
This series didn't deserve a fourth book.

If only Steifvater had wrapped it up in book three, we'd have been in three-to-four-star territory. I started out liking or at least enjoying most of the characters. By book four I didn't like any of the characters except for Ronan (five stars for Ronan!), I was nauseated by the unrelenting glorification of upperclass white East Coast blue blood poshy-posh asses like Gansey, I found the plot predictable and crammed with deus ex machina devices, and I was just done with the overblown writing style--so choked with adverbs and qualifiers that every sentence sounded like "It was really rather quite an infinitely beautiful day."

Ronan and his dream world and his dreaming and his dream creatures propelled me through the first three books. But oh my god book four was just a disaster.

First of all can we talk about Henry Cheng? Token POC. Introduced in book three as Korean although his last name is Chinese, a fact that gets white-splained in book four as "my dad's Chinese, but I'm not." WTF?? He serves no purpose. NO PURPOSE. He's there as a last-ditch attempt to insert some "color" into an overwhelmingly white-centric series. BARF! Just BARF.

Second most-annoying aspect would be the point of view shifts, which were much better controlled in the first few books. We go from third person limited, multiple POVs to messy, poorly executed quasi-omniscient POV. I don't believe this was actually an authorial choice--I think it's just sloppy writing and poor editing.

The structure is haphazard and I guess you could argue that Stiefvater is mimicking the cyclical nature of time--Aw forget it, I really don't think that's what she's up to here. It's just not a coherently structured book. It's a collection of loosely connected scenes that fail to move the plot forward until we get near the end and then, oh crap we gotta wrap this up, so let's have Gansey invoke his obnoxious White Privilege Voice of Control, Henry Cheng can pull a Deus Ex Machina with his magical RoboBee (.....seriously......), Adam can invoke Cabeswater Magic, Blue does some kind of halfassed Tree/Mirror Magic, oh god I have to stop or I'm going to sprain my eyeballs rolling them.

I think Steifvater tried to make the mess look more intentional with the repetition of "Depending on where you began the story, it was about..." which I was bored of reading by the second time. (And I'm not going to count, but I think she uses that line about ten times.) Gimmicky, trite, and transparent even as devices go, and also totally spurious, because don't try to tell me it was ever a story about Gwenllian, or the Gray Man, or Declan Lynch, or for crap's sake SEONDEOK! Because now you're just convincing me that you don't actually know what your story was about in the first place.

Way too many story threads and characters are introduced, made to seem important, and then dropped. (Noah gets severely shortchanged in my opinion.) Pointless new story threads and characters (cough, Henry Cheng) are introduced and followed. Result being that I stopped caring about the quest to find Glendower, which was good, because boy would that have been disappointing if I had cared. The sickly sentimental quality of the "luv" between Blue and Gansey (which irritated the hell out of me to begin with) made it clear that Stiefvater would punk out on actually making Richie Rich die, so there was no mystery or tension on that point. (I did really like the fact that they would never get to kiss.) (Cue evil cackle and the rubbing together of hands.)

I do want to point out one thing Steifvater does SO WELL: metaphor. Like this: "His feelings for Adam were an oil spill; he'd let them overflow and now there wasn't a damn place in the ocean that wouldn't catch fire if he dropped a match." It's not enough to salvage the book, but it was enough to keep me reading and merit a second star.

And now I think I can safely say I am done with my tour of duty with the Stiefvater oeuvre.
★ ★ ★ ★ ★
matias
Friendship, dead Welsh kings, dreams, ghosts, psychics, magic forests, ravens, cars...... If I'd been pitched this series with no knowledge of Maggie Stiefvater's writing, I would have been confused and intrigued by the description. As it stands, having read her other books as well, I was still confused and intrigued, but wholly excited by this story.
It took me a very long time to finish this book. I preordered it when it went up at the Fountain Bookstore and have only just now finished it because I simply wasn't ready for this story to end. I wish I'd mustered the will to read it sooner because it's stunning and reminded me about everything I love about reading.
The Raven King is an excellent ending to The Raven Cycle, wrapping up loose ends and tying together plot lines in ways I was unable to predict. (Who would have expected Artemus to be one of the most relatable characters?) I do wish there'd been time to do more with Seondeok, Piper, and/or the Grey Man, but the way Maggie wrapped up the story was nice and too much more would have felt overwhelming and possibly extended the series longer than it needed to be.
As it stands, The Raven Cycle is one of my favourite series to date and I highly recommend it to the dreamers, magicians, and adventurers out there.
★ ★ ★ ★ ☆
temmy arthapuri
The Raven Cycle is a series that defies narrative conventions of the fantasy genre in a lot of ways. There's no big bad for the series; this final book's villain was introduced at the end of the previous novel and is basically defeated here off-screen. Sometimes this can make the stakes seem lower, but at its best, The Raven Cycle operates on a surreal, dream-like level where plot is less important and character relationships are primary. And by that rubric, The Raven King is an unqualified success, deepening those characters and their bonds for one last time before they leave us forever.
★ ★ ★ ☆ ☆
svata
I found this book to be a hugely disappointing end to the series. The plot was confusing, the climax anti-climactic (to be honest, I think all of Stiefvater's climaxes leave something to be desired, in The Raven Cycle and the Shiver series. And The Scorpio Races, for that matter). I disliked the Laumonier/Piper stuff and felt that it seemed completely separate from the plot with the four main teens. And Henry and the bee...were just a weird addition.

The character development was, as always, fantastic, which redeemed the book for me a bit. But I had high expectations. I thought Blue Lily, Lily Blue was going to be the weak link in the series and that The Raven King would send it out with a bang. Nah. Not so much.
★ ★ ★ ★ ★
amanda parsons
"The Raven King" is a glorious end to a magnificent series. This series has quickly become one of my all time favorites. It is written poetically and lyrically, absolutely stunning style, but not flowery/boring. This final book is captivating and moves quickly, providing resolutions the reader did not even realize they needed and wrapping up all the characters' stories so wonderfully. This book is not a final book tacked on because a publisher wanted one more but rather the amazing finale of a beloved series. It is absolutely necessary and not a bit superfluous. I don't want to give specifics in the case of spoilers, but fans of fantasy, romance, thrillers, and mysteries will all be at home in these books. Absolute must-reads!!
★ ★ ★ ☆ ☆
haidar
I love the Raven Boys series. Like seriously, I love all the characters, and the story had me completely engrossed through the first three books. I expected to be just as entranced in the final book. But this book is slooooow. The threads I expected to be woven together still remain hanging in tatters, and I feel like the author's heart isn't completely in this book as much as it has been in the other three.

This final installment of the Raven Boys books feels fragmented. Even at the end, the main characters are scattered. I wanted them to come together one last time, but there's no farewell. Nothing to make me feel that they are my valiant band of magicians and kings.

I wanted to love THE RAVEN KING. I wanted the feels that others have had, but I didn't have a book hangover. I didn't even shed a tear, and that hurt more than being wrecked by the series. Maybe I missed something. Maybe I skimmed because I got a slow start. I still love this series, but this wasn't the send off I felt it deserved.
★ ★ ☆ ☆ ☆
susanlsimon simon
I didn't find myself liking this book. The ending that was being pent up for 3 books prior just didn't do it for me. I feel like I was expecting a power punch at the end and I didn't get that, which was sad for me because I loved the first book in the series and was hooked right away! I think my favorite part was the inclusion of an LGBT relationship in this one and expansion on characters other than Gansey and Blue. I would also mention that this series is being made into a tv show on SyFy, which is something that I will be watching to see how they adapt it!
★ ★ ★ ☆ ☆
daphna
The writing style is still excellent. I listened to it on CD and the reader was excellent. The story content, however, seemed to spiral down and end in a puff of smoke. Also, two of the boys fall in love with each other. The author kind of slipped that in in such a way that it felt disingenuous - like a nod to gay readers - I have a gay couple in my book so read it.
★ ★ ★ ★ ★
aliki
I can't express how thankful I am to Scholastic for sending me a copy of this book in exchange for an honest review. Seriously. Thank you, so, so much.

It's been a long time since I gave a book a 5 star review, but God. God, this book deserves all of it. This series has genuinely been a gift, and I cannot thank Maggie Stiefvater enough for the magic she has woven with her words. Blue, Gansey, Ronan, Adam, and Noah aren't characters that I will ever forget – I could never forget characters that are so alive.

Packaging: ★★★★★

The Raven King's cover is stunning. BLLB's cover is still my personal favorite, but I have no complaints about TRK's – it's especially beautiful in person, because all the little details in the cover are really makes it so gorgeous.

Writing Style: ★★★★★

Will I ever stop using the word 'magical' when describing Maggie Stiefvater's writing? No, no I won't. Throughout this entire series, Maggie has only progressively impressed me with her pacing (seriously – Maggie is the master of the 'slow burn'), plot depth and complexity, character development, and her lyrical, almost otherworld-y writing style. Maggie manages to weave her words together so beautifully without it being what I'd consider 'flowery', and without it being obnoxious and pretentious. Her writing style, and therefore the writing style of TRK and this entire series, is so distinct – and I'd like to think I'd recognize it anywhere.

Characters: ★★★★★

I adore all the characters in The Raven Cycle. They're, by far, my favorite thing about this series. I could probably just read a series about the raven gang eating gelato all day and be perfectly content.

Starting with the gang – Blue, Adam, Ronan, and Gansey were written just as beautifully as usual. It amazed me, how in each and every book of this series, Maggie manages to write the development and progression of these characters so well. You would think there's no more room left to grow, but both Blue and Gansey became so much more self aware in different ways, and both Adam and Ronan began to heal.

The obvious bromance and love between Ronan and Blue in this book made me extremely happy, and was so adorable in a way that was very unique to the two of them.

Henry Cheng was also introduced in this book as a more major character, and I honestly loved reading about him. I thought the history that Maggie gave him brought so much more to this book, and I loved how much he wanted the raven gang to trust him.

I did notice, though, that there was a lack of Noah in this book – reasonably, given the circumstances, but I would have liked to see more of him, and would have especially liked to see more interaction between him and Blue, Gansey, Adam and Ronan.

Plot: ★★★★★

I can't complain about anything when it comes to this plot. Everything was wrapped up so perfectly, but Maggie gave us plenty of new twists and turns (as usual) to hold onto. From the darkness afflicting Cabeswater, to Laumonier and the other collectors, and to the ending of the hunt for Glendower – the combination of all these things kept me on the edge of my seat.

Overall: ★★★★★

In all honesty, when it comes to technical aspects, The Raven King doesn't get a solid 5 stars – but all the little flaws and problems pale in comparison to the beauty of this book, and this series, as a whole, which is why I gave it a 5 star rating. Please, please do yourself the favor and read this series. The Raven Cycle is anything but forgettable, and it's a forever favorite of mine – right next to the Harry Potter and Throne of Glass series. I adore everything about it – all its love, all its magic, and all its strangeness.
★ ★ ☆ ☆ ☆
audettekills
I wanted to love this book--I really, really did--but it was like a defective firecracker on the Fourth of July that only makes a pitiful pop instead of a spectacular and satisfying bang.

**Spoilers ahead**

The ending was, as many other reviewers said, very anticlimactic and rushed. Now, the endings in the other books were rushed, too, but that was a little different since they weren't, you know, the final book. I like Stiefvater's writing, but not the quick, messy wrap-up endings, and I had hope it would be more thoughtful and longer for this book. As it was, she took the two major plot points of the whole series (finding Glendower and Gansey's impending death) and turned them both on their heads, effectively rendering them useless. I was willing to let the Glendower thing slide, but Gansey's not-death was so, so disappointing--it honestly felt like she changed her mind halfway through writing the book and decided she didn't actually want to kill him.
I also feel like she changed her mind about the vision tree from book one when she wrote them off as dreams, because the visions that Blue and Gansey saw both came true (Blue's down to the very last words). I assume this was done because she realized how much the readers loved Adam, and she didn't want Gansey's death to be on his hands and/or she didn't want to make Ronan mad at Adam (and on that topic, Ronan/Adam honestly felt more like obligatory fanservice than a genuine relationship).
This book was also full of a lot of unnecessary plotlines, like Ronan dreaming up Cabeswater (seriously, there was no need to "explain" how Cabeswater came to be) and Blue's dad being a tree, and wasted storylines like, oh, Blue's dad in general. The triplets' storyline was wasted, too--they could've been decent villains if she had elaborated on them.

This book was just very, very disappointing to me. Only giving it two stars because we got more details about Noah's life.
★ ★ ★ ★ ☆
brianna
I love Maggie Stiefvater's imagination and enjoyed reading this final installment of The Raven Cycle. Overall her writing is very good but probably could use some minor polishing; however I enjoy her unique way of turning phrases. I continue to find the characters deep and interesting in this book. I give it four stars because there are some plot lines that are not neatly tied up but rather leave you hanging. I wish she had vividly described the scene of the antagonist's final defeat and tied up a few other loose ends, but ultimately the story's conclusion satisfied me and I look forward to reading whatever she comes up with next.
★ ★ ☆ ☆ ☆
robyn martins
Such a fun series that came to a screeching halt with this last one. There was so much going on and and so much potential that it should have ended with a bang but instead fell totally flat. It felt rushed and like too much excessive information that didnt go anywhere. Totally disappointed.
★ ★ ☆ ☆ ☆
casi graddy gamel
Vague spoilers for the book!!!

I'm so glad I borrowed this series instead of buying it. Typically, the end of a series should tie up all the loose ends. Not this one. You're left with just as many questions as you were before, there's a bunch of new characters that are introduced and then dropped for no apparent reason, one of the couples is very rushed and seems more like it was thrown in more as a fan service than anything. The pacing didn't feel as terrible as the other books, but all the loose plot threads left so much to be desired that when I reached the last page, I couldn't believe it was the end. Where are the answers to all these new questions you only brought up in the last book? Why do you have all these rando characters in here when you could have paid more attention to the main characters and tied up their plots more neatly than just throwing them wherever and expecting the fandom to clean up your mess?

There were a few things that weren't bad that I can't really go into because I don't want to spoil anyone, parts I thoroughly enjoyed, but the overall feeling was that it was a disappointing ending to such an interesting series.
★ ★ ★ ★ ☆
sian jones
I have enjoyed this series very much and I am sad that it has ended. In this book, Gansey is aware that he is supposed to die, yet he continues his quest for the lost king. Blue, Ronan, and Adam and the psychic women from 300 Fox Way are determined that he should not die, but, can they stop it from happening? A new character, Henry, is brought into the group of friends, and we learn more about Blue's father, the nature of Cabeswater, love, greed, and dreaming. If you have enjoyed the series, you will also enjoy this last book, but like myself, I suspect you will be sad that it is the last one.
★ ★ ★ ★ ☆
samadhi samararatne
This is my favorite of Maggie Steifvater's series, and I couldn't put this book down. I had to know what happened to the characters in this series, my Raven Boys and Blue. I'm giving 4 stars just because I feel like Maggie dropped the ball a tiny bit, and the end of the series was tied up a bit too conveniently. However, Maggie has been teasing us with hints at more Ronan Lynch books in the future.
I love, love, love these characters and their magic and their quest.
★ ★ ★ ★ ★
jemeka edwards
A PERFECT conclusion to a stunning series. Maggie has delivered a book full of beautiful words, amazing character development, and twists and turns abound. I loved this book so much; it made me cry!! This has been one of my favorite series, and I can't speak more highly of it.

I was so nervous going into this book, but it completely delivered. Every page sang. There were moments of total joy and cuteness, and moments of despair and fear. I don't think I'll ever read a book or series as good as The Raven Cycle. I can't wait to reread these over and over again.
★ ★ ★ ★ ☆
mairi cameron
I love this series. The unique story kept my attention and wanting more. I was a bit disappointed in the ending. It seemed a bit anticlimatic to me. Won't go into much because of spoilers but it seemed some of the characters were short-changed in the story ending. I loved the addition of Henry and wish I could have read about him with the group more. I even checked to see if I missed a chapter. :/ Even so I would have given this a 3.5 but with no half stars I rounded up because I would still read it again.
★ ★ ★ ★ ★
miguel villagomez
The Raven King was a superb ending to a fantastic series that just blew me away. This whole series was creative, emotionally moving and The Raven King was a wonderful ending to a great book series.

I'm so glad I read this series when all four books were released. I don't think I could have survived waiting a year between each book release!
★ ★ ★ ★ ★
yousra abdo
I have read so many books.
So many.
And I love pretty much all of them. I'm half-convinced that Brandon Sanderson is a god. Tamora Pierce was my childhood inspiration. Maggie Stiefvater opened up an entirely new view on romance and fantasy that I never really thought about. She's been right up there with my favorites the past few years.
That being said, I didn't expect to react quite the way I did when I read The Raven King.
It was like The Book Thief. You know from the start of the series that Gansey's going to die, or something absolutely horrible is going to happen, right? I thought that I'd be able to finish the book just whenever, no problem, like I do with every other book I read.
No. Not The Raven King. I slammed my book down and had to force myself to stop reading it at school because it was too momentous.
I wasn't even crying yet. It was just the sort of climax where a high school cafeteria doesn't do it justice.
Rarely, so very rarely, does a book affect me so much that I need to put it down and wait for the right time to read. That I need to wait until it's dark and my family is asleep to break out the book and read for another hour to finish this glorious, glorious masterpiece.
Complex literary analysis? Nope, sorry, I'm just going to tell everyone about how this book was so wonderfully written and crafted that I couldn't touch another book for two days after, that I almost, almost went back to reread the series again right after finishing it, how I went from crying to laughing in the span of ten minutes.
Maggie Stiefvater, you glorious woman.
★ ★ ★ ★ ★
krissy
I chose five star rating because I am captivated by Maggie Stiefvater's writing style. The story moves so fast and is spun of such rich sensory yarn that you dare not miss a page .Upon reading the book,again, you discover layers you just missed the first time. These characters become our friends and family. We are drawn into these adventures and we become them. Highly recommend, especially if you have forgotten how to dream.
★ ★ ★ ★ ☆
evelyn meneghin
CONTAINS MAJOR SPOILERS
This book in it's entirety was beautiful, well-written and fully deserving of five stars, as were the first three books. But what made me hesitant to give Stiefvater the full five stars was Glendower. It was appallingly anti-climatic. The whole entire series was centered around this king and finding him. When they do, he's dead. That piece was truly disapointing to me.
But minor negativity aside, this book was spectactular. The long months waiting for April 26 were worth it. The book tied together a lot of lose ends that left the reader satisfied, unlike some concluding books, and not only did each character get a spotlight, some you saw in a whole new light, like Henry. The RoboBee was also definitely a cool idea and nice touch. Stiefvater's creativity is great and I sincerely enjoyed reading the Raven Cycle. I can't wait until she writes more books because I will read them. The Raven King was overall an amazing book.
But best of all, in the end, Adam Parrish was finally happy.
★ ★ ★ ★ ☆
jessica w
I was attached enough to want to know where the story was going, but never really got hooked enough to be on the edge of my seat. Not once did I feel drawn into the magic or intrigue. The author and narrator did a good job to peak my interest and painted beautiful scenes in my mind's eye. Maybe it was timing of listening, but I found myself stopping the books A LOT so this series took me longer than usual to finish (mostly because I needed a break from it).
★ ★ ★ ★ ☆
robin grover
The only reason I gave THE RAVEN KING four stars instead of five was because I wanted a little more resolution for this amazing cast of characters than I got.

Otherwise, this was a sweeping, magical ending to a sweeping, magical series. I meant to read slowly and savor the grand finale, but as soon as I picked up the book I had trouble putting it down. One of those stories I know I'll be reading and re-reading for many years to come.
★ ☆ ☆ ☆ ☆
bmarino
These books. The story is so unique and interesting. The writing is beautiful and slightly complicated, so so interesting. But really there is just too much of it. These books are sooooo long and and there are chapters that do not need to be. I am literally fighting to continue because I wan't to know the endings of things and yet I can't read one more paragraph about Ronan's dreams. There have just already been so many dreams that I have read about. And I have read too many of Adam's self deprecating thoughts. And can someone please help me find my peace by telling me this story ending without me having to read it. I am only 61 pages in and there are 61 chapters...
★ ★ ★ ★ ☆
ian nebbiolo
I really enjoyed this conclusion. I do agree that it seemed a little anti-climatic at parts, but the best part about the Raven Cycle has been its character development, and I feel like Steifvater did an excellent job wrapping up her character's arcs in The Raven King. Gansey, especially, got the growth that he deserved, and I absolutely loved that last scene with Adam. It's hard to find a satisfying conclusion to a series, but this one 'felt' right to me.
★ ★ ★ ★ ★
bj rechtfertig
The worst thing about this book is that it is the last one. I had to turn it back in before I could finish it the first time, and when I bought a copy, I started at the beginning again and then I still got to the end. It is depressing to be ejected from Blue's world, but I feel that the story would have suffered if it had been any longer. I reccomend The Raven Cycle as a beautiful and poetic vision of imagination coupled with the everyday magic of growing up. These books are emotionally intelligent and captivating, and I recommend them highly.
★ ★ ★ ☆ ☆
colleen boyle
This series is just difficult to follow. I mean it jumps around all over the place. I guess it's the type of book you really have to focus on every word or you will be lost. I would not have even finished this series if it were not for the wonderful narrator. I love this dude's voice.
★ ★ ★ ★ ☆
angie abid
This entire series is the most stunningly weird, chaotic jumble of beauty and imagination that I have ever come across. Half the time I don't even understand it, but I have a sincere appreciation for it. These characters, man.
★ ★ ★ ★ ☆
tony peters
I was left wanting more. That isn't a bad thing, but I just felt as if there could've been more. This one was a little slower paced, in my opinion, compared to the others, but a lot of questions are answered! It'll be one that I re-read!
★ ★ ★ ★ ★
malia
What an end!

Maggie Stiefvater words are so fluid you can feel the wind when you read it! It goes around and holds all the story so well together. It's a pleasure having read a book like this one. I see as a present. Thank you, Mrs. Stiefvater! Love my gift!
★ ★ ★ ★ ☆
anita harris
(Spoilers)

I loved reading this series as welll as listening to the audio book version. Very hard.to put down. But seriously, don't devide at tbe end ofa tetrology that aain character is going to be in love witj another, without any buildup in previous stories! I don't mind a same.sex relationship, I do mind a handful of awkwardly insereted, and easily thrown away, character thoughts about how facinating someones face is, being substituted for a small buildup of feeling in the previous volumes.
It felt very much like so?eone told hee that "gay" sells better, so make that happen...
Otherwise the stoty was fast paced and fyn as usual, and I will be really sad to not have any mire stories in this seeies.
★ ★ ★ ★ ★
brent robins
The first three books in this series are perfect, and this one did not disappoint. The only bad thing about it is that it came to an end... I wish I could keep reading it forever, it's so good. Also, nobody knows what ignominy means :)
★ ★ ★ ★ ☆
ida fiore
It's very hard to write my feelings about this book without possibly giving away anything. Was it everything I had hoped for? Yes and no. Were some parts anticlimactic, yes. Still a very poetic book and I did enjoy the journey.
★ ★ ★ ★ ★
laney
I was not at all ready to say goodbye to Blue and her raven boys. I didn't think I'd cry so much having to let them go, but it ended beautifully. I look forward to more works from this author and especially that rumored spin off series for Ronan.
★ ★ ★ ★ ☆
kenny irick
What a great ending to the series. I would've liked more of the main characters and the first half was a little slow, but all in all, I'm satisfied with the way it ended. Maggie continues to be one of my favorite authors.
★ ★ ★ ★ ★
judit
A bit odd that some of the minor plot points were not concluded, but a satisfying ending to a series I truly loved. The writing was so good too! I totally get this girl's humor and her prose is so amazing it is kinda depressing. This is one of those series you think "God, I wish I wrote this!!"
★ ★ ★ ★ ★
allison delauer
I've been excited to read this book for over a year, and I was not disappointed. You can see the love and care the author has for the series really come to fruition by the end. A great end to a great fantasy saga.
★ ★ ★ ☆ ☆
toniheinz
Honestly I didn't expect the ending. No spoilers ahead, but it was certainly disappointing the happy-go-lucky honey sweet ending. And the token Asian guy was for sure a heck of a plot driving element but Jesus h Christ lady, for real!?!?
★ ★ ☆ ☆ ☆
katie ries
Enjoyed the story but did not like the racism towards Asian people. As a Korean reader, the racist comments reminded me of the days I was in school and bullies would insult my race and Asians in general. What was the point of putting that joke of not being able to distinguish between Chinese and Korean people. Stop thinking these "little comments" are ok.
★ ★ ☆ ☆ ☆
milu aman
What the heck? Half a tree? Seriously? The first 2/3 was incredibly boring. Way too many characters and hardly any plot. It was just strange and not going anywhere. I kept thinking for it to get to the story. The ending was infuriatingly anticlimactic and you don't even know what happens to half the characters. I also thought it was extremely predictable. The half a tree is up there with all the Mitsubishis. I only gave it two stars because she does have a way with words. Too bad they weren't used in a plot.
★ ★ ★ ★ ★
bibi raid
I have so many happy thoughts about this book. I don't think I'll be able to write a coherent review about it until I read it a second time. Partially because I don't know how I'd do it without spoilers and partially because I'm just busy fangirling over it!
★ ★ ★ ★ ★
anke
It was an amazing book. Not many people is satisfied with the ending every character had but I feel like it was enough. The pace was a little weird, the last chapter ends just like the rest. I was inmensily happy with Adam's epilogue, so happy I cried. Noah could've had something a little better tho.
★ ★ ☆ ☆ ☆
sandeep
I am an avid reader. I love to read and I have yet to come across a book that I did not like. This one whoever was a huge disappointment. I felt like the entire story was rushed and random things were just thrown in there that would have made throughout the books really good pieces. I felt like the whole series was very vague. I couldn't quite grasp the concept of the books. Okay they were looking for a king but.... what else why?
This book just did not fit in with the series at all. The character, Henry, is added who played a huge role in the ending. Where was he at the entire time? How can he suddenly be a huge part of the group but never be in the entire series?
Ummmm when did Ronan and Adam become lovers? No where in the previous books was there even slight hints of some sexual intentions or homosexual feelings for the close friend. I mean it literally just popped in there! "I have dreamed of his hands in my mouth countless times" what the crap!
The demon... what happens to him at the end? Did they defeat him? What did he even have to do with the King? Did Gansy sacrificing himself kill the demon magically?
How did Gansy come back to life? Like what happened? They just imagined him alive and poof he comes off the ground like it was just acting the entire time? Did the Gray man come back? is the demon still out there?

I was honestly disappointed in this series. But Mostly this book! In my opinion it was very slopply put together. There are just so many things that were left unanswered and things magically appeared in the last book that were no where else in the rest of the books. This was the first time i have ever been disappointed in a book and man did this book leave a very negative feeling with me.
Please Rate Book 4), The Raven King (The Raven Cycle