I Am Not Your Negro
By James Baldwin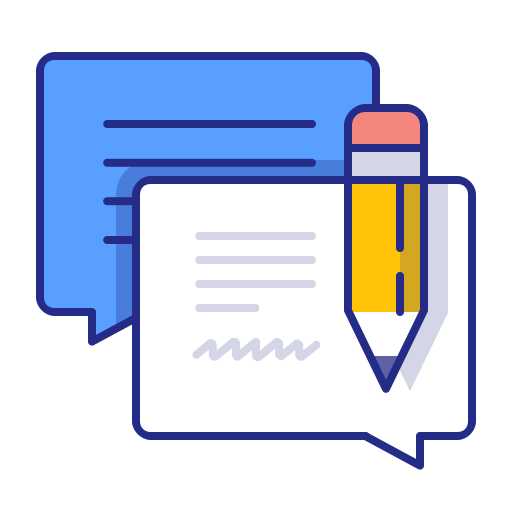 Total feedbacks: 11
★

★

★

★

★

★

★

★

★

☆

★

★

★

☆

☆

★

★

☆

☆

☆

★

☆

☆

☆

☆

Looking for I Am Not Your Negro in
PDF
? Check out Scribid.com

Audiobook
Check out Audiobooks.com
★ ★ ★ ★ ★
tim bateson
James Baldwin is not bitter, he testifies to the terrible truth about his family of origin... the people of this nation who hate, mistreat and murder their brothers and sisters of color. We must confess that we are vile, disgusting offspring and beneficiaries of a power system that has favored children. If you love truth, you'll love this book. I am ashamed of my privilege. But, will I voluntarily give it up? Forgive us, Father... we know exactly what we do!
★ ★ ★ ☆ ☆
brad yeutter
James Baldwin, for me, has been and continues to be in this book, a revealer of why the pain and how deep it goes in the African American life.
I have two nephews who are the projeny of an African American father, and his wife, my sister, who's DNA is English and Irish. They have felt the Sting of prejudice and refused to let it impede their life as much as possible and to a great extent succeeded compared to many others caught by it. Baldwin speaks and unfortunately those who need to listen cannot. The three stars are due to the format of the writing.
★ ★ ★ ★ ★
nikki cayanong
I Am Not Your Negro is a book about the racist culture of America with some detail on how it got that way. The title helps explain the whole point of the book: I Am Not Your Negro seems to be a response to racists who, Baldwin believes, created the N-word to justify the lives of Europeans who first felt captive in a foreign land called America, and therefore chose to become white to make sense of their reality (pp. 55). By "choosing to be white," Baldwin means 'race' became a convenient way for early Americans to separate people from one another and to solidify their power and authority over other groups. Since then, America has evolved into a culture of people who either staunchly refuse or blissfully ignore this fact of life (e.g., that racism helps avoid the realities of living with Black people) and would otherwise prefer a fantasy world, one of simplicity, where Blacks would readily cooperate with whites. So, the title was probably supposed to read I Am Not Your N-word—I will not be your excuse to justify your fear to deal with me, a Black person—I, your brother or sister whom you neglected for so long. We are part of the same family.

Baldwin uses his interactions with Medgar Evers, Malcolm X, and Martin Luther King, Jr. to support his main point in an interesting way. He refers to these men not so much as to write a biographical piece of each man's life as one might think. He uses them (their goals and intimate connections to him) to therapeutically(?) help him reevaluate the past, present, and future of America and its Black population. Through this "journey" as he called it, Baldwin interrogates and exposes this American culture for what it truly is: a fantasy in which entertainers, scholars, even educators are complicit in fostering the innocence of white people.

So, was he persuasive?—which is an odd question to ask about such a historic figure and whose social criticisms of American society are readily accepted by many. Persuasive he was! He offered intelligent arguments and vivid descriptions of people who struggle with the "race problem." He deconstructed familiar American stories and themes to reveal a racist agenda. Moreover, his arguments can be supported by countless deconstructionist scholars who have emerged since his passing in 1987. But my question of persuasiveness is an important one because I Am Not Your Negro was based on the unfinished writings of James Baldwin. It is very possible that Haitian filmmaker Raoul Peck and his team who compiled Baldwin's notes, letters, and correspondents into a coherent manuscript could have killed the great author's argument—which in the end may not have been Baldwin's intended argument of his unfinished book originally titled Remember This House. As Peck explained from the start, he "hope not to have betrayed the man who accompanied [him] from very early on, every day of [his] life." Peck reassures the audience that the words they read are in fact those of the great social critic. He made the slightest of changes to Baldwin's words, corrections to people's names for instance. Peck's selection of illustrations in the book support Baldwin's ideas and adds to the coherence of his arguments.

However, the book lacks in one regard. There is no expressed language about how to read this book. It should be clear that I Am Not Your Negro is a book version of the major motion picture. I am led to believe that this is the script version of the film, but it doesn't read like one. There are no scripts for identifying when the narrator speaks. And scripts that identify the speaking roles of other characters are pulled from actual transcripts from interviews and public speeches unrelated to the book. Readers are left thinking these transcripts are provided as primary evidence to support Baldwin's main points in the text, not scripts of characters who play essential roles in a movie plot. I am also led to believe like other reviewers that the book is a companion text to the motion picture. But there is no explanation about its relation to the film. I think it is a script since a page is dedicated to "Credits" and actor Samuel L. Jackson is credited for his narration. Notwithstanding these missing details, they do not detract from Baldwin's powerful message with the aid of Peck.

So why read this book? I think it's important for readers to hear from a person who attempted to re-evaluate his understanding of, as Baldwin described, an America that doesn't know what to do with its Black population. Baldwin was intimately connected to civil rights leaders beyond the three focused here. Since Baldwin was born before Medgar, Malcolm, and Martin and died long after they did, he is in a unique position to assess the results of the Civil Rights Movement and its impact on America's race relations. That fact alone should be reason enough to read this book. Without the help of Raoul Peck, Baldwin's assessment would not have seen the light of day. And to that, I must thank my fellow Haitian Raoul Peck for completing Baldwin's book. Merci beaucoup!
★ ★ ★ ★ ★
sammie
""The story of the Negro in America is the story of America. It is not a pretty story."- James Baldwin

God's imaginary #LoveUnconditionally #Ethics #Reason #Logic #Compassion #Education #GetHonest #Humanism #BlackLivesMatter
★ ★ ★ ★ ★
mutememories
I watched this documentary at a moment I felt a bit bored by life. This small personal history of a distinguished intellectual and his lifetime of living with white America woke me out of this malaise in the first few minutes. Here are Martin Luther King, Harry Belafonte, Malcolm X, Lorrraine Hansbury, the write of the hit play "Raisin in the Sun," Bob Dylan, and Medgar Evers animating the struggle for civil rights. And James Baldwin, one of America's most eloquent writers, deciding to leave his home in France, where he is treated with respect, and go back to the American South and engage in the civil rights battle. At times it is darkly humorous to hear his voice, set against a backdrop of crude racist epithets, as he wearily trudges through, with an air of slumming. It's hard to watch this without concluding that what analysts sometimes called the "problem with black America" has really been the problem of hateful white American culture, all along. People forget that just a short time ago it was acceptable in many white circles, and on the media, to voice crudely racist beliefs. And of course thinly veiled racism is still marginally acceptable, in the casting of black Americans as criminals by Hollywood, and in the shootings of black people by American police. When you watch this documentary you will see where these vestiges of racism came from and feel a renewed sense of urgency about combatting them.
★ ★ ★ ★ ★
natalia jimena
I Am Not Your Negro isn't a book in the traditional sense, but rather a companion piece to the movie directed by Raoul Peck. Although the book isn't long it is extremely powerful, and certainly makes me want to see the movie.

The movie, I gather, is based on Baldwin's unfinished manuscript Remember This House, in which Baldwin explores his story of America through the lives of his three murdered friends, Medgar Evers, Martin Luther King Jr., and Malcolm X, all of whom died before age forty.

In order to write the script, Peck had to look well beyond the unfinished manuscript and into Baldwin's personal notes, letters, speeches and published work. A daunting task, to say the least, but he and his editor accomplished it beautifully. Their work casts a glaring light on a troubling, ubiquitous aspect of America's attitude toward their own citizens who happen to have a different skin colour.

Baldwin's sharp, exquisite prose is almost painful in its sincerity. His messages are both mesmerizing and horrifying in their stark contrast to those Americans who want the world to believe that their country is and always has been ethical and brave. Baldwin turns traditional white American values and icons upside down and makes us look at what they represent in a completely different light. It's absolutely riveting.
★ ★ ★ ★ ★
kathy johnson
I am lucky enough to live a few minutes walk away from a community cinema that specialises in amplifying voices, films and plays from people and places overlooked by Hollywood and popularity. This is why I love being a Londoner.

And so when I realised that they would be showing 'I Am Not Your Negro', I was excited and I went there without really knowing anything about this film, other than some excited comments on Facebook from my friends. I don't know much about James Baldwin. Like many people I have a number of his books in my ever growing to-read pile but his name flitters at the edge of my awareness and I know that I must dedicate time to reading his books and do this sooner rather than later.

I will never forget sitting in that small community cinema on really comfy chairs surrounded by the ethnic diversity that makes London special and like the rest of the audience I was spell bound.

After the film ended everyone sat there in silence, a kind of stunned silence and I really needed someone to discuss my feelings with even though I couldn't express what those feelings were.

I felt inspired, bold, courageous and encouraged. I felt hurt and angry for the past and for the present, but I also felt empowered. I am no shrinking violet and I am quite a strong community activist and I left the cinema feeling even more affirmed and hungry for more.

I am not a film person. I do love films, plays, musicals, art and documentaries but I thrive on words. I live and breathe books and writing of all kinds, and so as is usual for me I bought the book.

And the book just brings the film back to life for me. I can of course buy the DVD when it is released but with the book I can 'read, mark, learn and inwardly digest' the words and reflections of James Baldwin.

And so I loved this book because it reminds me of the film. The powerful and erudite prose within the film is here again on the page. For me reading it is like seeing the film again and remembering the powerful images, but now I can underline the prose and reflect on the images over and over again. I can ask myself questions and do further research and I can wonder and ask questions. 'What happened to those angry, white jeering crowds who thought that God would hate integration? What happened to those children who were photographed carrying placards of hate? What happened to Dorothy Counts who braved the vilification of the white angry mob as she made her way to school?'

As I read through the book pondering my questions I can also think about the lives of Malcolm, Medgar and Martin, and reflect on their legacies and lives as portrayed in the film and brought to life again by this book. I can reflect on the past and think about what it means for the present.

In reading this book and in reading other books of his in the future, James Baldwin becomes a conversation partner to me.

A conversation that will wrap around my heart, mind and my voice.

As a priest this is important for me because I preach, speak and teach and I need to do so understanding history, the world, and its people and its challenges, and through this book and this film, Raoul Peck and his team have brought precious words to life.

Well worth reading and one I will keep for the long haul.
★ ★ ★ ★ ☆
laura mazzola
Raoul Peck writes an introduction about a documentary on the life of African American writer, James Baldwin. The book accompanied the documentary of the same name. I have not watched the DVD or documentary so I am only reviewing the book.

The book has James Baldwin texts; interviews; poetry and a variety of prose style. The chapters include "There are New Metaphors: Meeting Gloria (Baldwin Karefa-Smart;" "Notes on the Writing Process;" "Editing 'I Am Not Your Negro;'" "Paying My Dues;" Heroes;" "Witness;" "Purity;" "Selling The Negro;" "I Am Not a blank;" "credits;" "Bibliography;" "Permissions;" and a "List of Illustrations."
★ ★ ★ ★ ★
wesley hill
While, this may just be the written version of the film of the same name, it is given context by Peck's introduction. If anything, the book reaffirms why James Baldwin's thoughts are so necessary and vital to our ongoing discussion on face and the continued plight of Black America.
★ ★ ★ ★ ★
serena ingalls
Jame Baldwin is one of my heroes as a gay white man. Helped me to see and understand both the gay and the black cultures a little bit better. Imy situation, he helped me reach and understand as who I am as a gay man .For many years I worked with a realitive of Bond knew him fairly well. I enjoyed his stories about Bond.
★ ★ ★ ★ ★
buddy
I thought the film and book was great. I was a young adult during those days and I remember what happened while watching the film I was very much around during those days. Days of much hate, but there was also people Black and White that worked hard to change our society. We should never forget and continue to love and respect each other as human beings that can live in harmony. I suggest everyone read the book and go see the film. There were many people Black and White that died for our freedom!
Please Rate I Am Not Your Negro