Tales of the Peculiar
By Ransom Riggs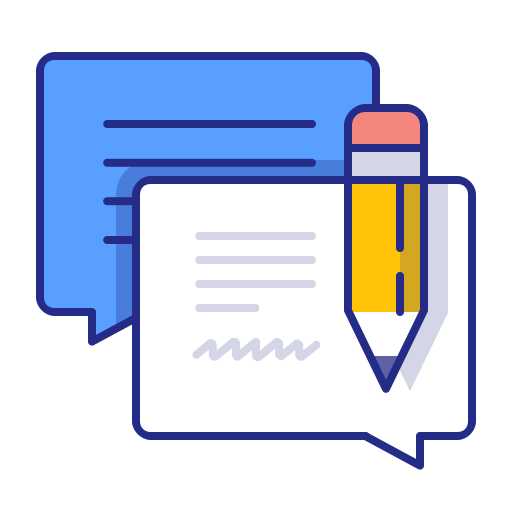 Total feedbacks: 32
★

★

★

★

★

★

★

★

★

☆

★

★

★

☆

☆

★

★

☆

☆

☆

★

☆

☆

☆

☆

Looking for Tales of the Peculiar in
PDF
? Check out Scribid.com

Audiobook
Check out Audiobooks.com
★ ★ ★ ★ ☆
nicholas rubin
I gave this 4 stars only because to my own surprise I loved the peculiar3 book series so much. I expected a continuing story line . However the lessons taught were very worth reading especially for 10to 14 year old kids who would be able to ask the right questions that would bring the lesson home.
★ ★ ★ ★ ★
mengkai
The stories in Tales of the Peculiar are referenced in the Miss Peregrine books since most Peculiars grow up hearing them. The Splendid Cannibals is just odd (though sometimes funny and always interesting). The Fork-Tongued Princess has a good moral about human (or Peculiar) nature. The First Ymbryne tells how loops got started. The Woman Who Befriended Ghosts is a sweet love story. Cocobolo tells Peculiars to embrace their gifts even if they seem like a curse sometimes. The Pigeons of Saint Paul's was my least favorite of the stories and just kind of tells everyone to get along. The Girl Who Could Tame Nightmares really kept my attention and explained why sometimes you shouldn't try to save everyone else. The Locust is a nice story of loving family members no matter what. The Boy Who Could Hold Back the Sea warns of the consequences of using Peculiar abilities in front of Normals, but also the joy of finding someone else like you. The Tale of Cuthbert is the story most known by Miss Peregrine fans since it tells of the beginning of Miss Wren's Menagerie. The stories read fast and give more depth to the Peculiar world. I high recommend it to all Miss Peregrine fans!
★ ★ ★ ★ ★
tanti
This book was very interesting. The stories in them are not too long and not too short.
If you have read the Peculiar Children Books it will fill in some of the Peculiar history the reader might be confused about.
★ ★ ★ ★ ★
kathi jenness
Ransom Riggs is a very good writer. He keeps you interested in the books he has written and has a great imagination to be able to take pictures and write a book around them. This is a great book for any age to read.
★ ★ ★ ★ ★
anne hillebrand
At first I flipped through and was outraged-where are the vintage photos I loved? But then I got it-this is the book with the original stories of the peculiars-that they mention in the other books. It's not the current story. So, it's a brilliant little collection of peculiar tales (instead of fairy tales) and notes from the editor/compiler. Has some very cool little insights. Definitely read after you read at least the first book.
★ ★ ★ ★ ☆
elizabeth cantrell
Enjoyable read though rather harsh at times. This is a book about children with gifted powers, and yet it was really a statement on humanity's failures. The monsters, the parents, the drunks, the bombing of Nazi planes on a small island. I think the writer could have written a better book if only more time and descriptive words were used. Further, the time loops concept was not a fully fleshed idea and therefore failed to promote a very important premise of the books' story.
★ ★ ☆ ☆ ☆
hayperreality b
The book is beautiful. The stories are gross and disappointing. Not even close to the quality or imagination that went into the trilogy of Miss Peregrine's Peculiar children. My 10 year old grandson is a huge reader, loved the trilogy and could only say how weird these stories were. The stories are not for children.
★ ★ ★ ☆ ☆
ciprian
I have a digital copy and the story about the Girl Who Saw Ghosts is completely jumbled. The other stories seem to be fine and I am enjoying them. Ransom Riggs is a fine author and we'll worth the time. If my digital copy can be updated to remove the problem with the jumbled and missing text I will change my review to 5 stars.
★ ★ ★ ☆ ☆
noiresque
After finishing the final novel (Library Of Souls) in the Miss Peregrine's "trilogy," I read and was disappointed with 'Tales Of The Peculiar.' One or two of the short entries were written with the same blend of imagination, metaphor and suspense that Mr. Riggs infused into the "trilogy," however, the remainder of the tales were somewhat lack-luster and far reaching. A lot of the efforts that went into writing Miss Petegrine's Peculiar Children and the two novels that followed, were not evidenced in this book. Immediately upon completion of 'Tales...,' I felt somewhat cheated of the satisfaction experienced after each novel in the "trilogy," and that the impetus for this novel was just an attempt to quickly churn out some left-over, un-coalesced ideas for the express purpose of publication, (and IMHO, did not live up to his previous body of work).
I give it two and a half stars, with or without the comparison to his other material.
★ ★ ★ ★ ☆
maria casella
I'm a 23 year old male and with the exception of Harry Potter, I do not read YA novels. My best friend finally convinced me to read the first novel and I instantly fell in love and devoured all three.

Tales is a great addition to the series and providers some valuable insight to Ymbryne origins and includes some great morales within the stories. Unfortunately, I would say this is a little disappointing simply because it seems much more juvenile than the trilogy prior. A lot of the stories seems rushed and do not have enough information or depth to them in my opinion. The book could have been enhanced with longer stories and a little more challenging of a read. Stories like the "The Woman Who Befriended Ghosts" was the weakest due and didn't have the same impact as some other stories such as "The Splendid Cannibals". This is a book I will read to my niece one day and I think she would enjoy the shorter length mythology and exciting stories.

Overall the book is a relatively short and is a quick and fun read and I would still recommend to any fans of the series! Long story short: fans will enjoy, great for all ages, and has many great lessons!
★ ★ ☆ ☆ ☆
onaopemipo
Don't be dumbfungled like I did. This is NOT authored by Randsom Riggs. Not one bit! I thought I was getting the back story on the preculiars in his book but instead they are other myths of other peculiars. The construct of the book and the forward are exquisite and well worth the stars I gave this.
★ ★ ★ ★ ★
alison shiloh
For anyone who enjoyed the Lemony Snickett books, Harry Potter, or the in-game Elder Scrolls books this is a must buy. The author has a macabre humor with lots of great character highlights for adults, but definitely accessible for kids 10 and up. The book itself is clothbound, includes a ribbon place marker, great illustrations, and black and gold ink--very beautiful! The morals of each story are complex and rich enough for discussion. Highly recommend.
★ ★ ★ ★ ★
sue anne
How would I describe the stories in this book: whimsical yarns flourished with macabre twists. If you have read any of Ransom Riggs other books in the Miss Peregrine's Home For Peculiar Children series, you will not be surprised by this description. This novel takes place in the same universe and is meant to be a book that Peculiars would have read as children. As strange as I am making it seem, this is an imaginative book filled with stories that will delight middle-grade readers and terrify their younger siblings.

What I liked:

Variety:

There are 10 short stories ranging from the relatively tame The Pigeons of Saint Paul to the truly gory The Splendid Cannibals. Each story is meant to teach a lesson to Peculiars. Many are cautionary tales warning Peculiars about the responsibilities of having peculiar talents. Some are meant to be history lessons on the origins of various beings in the Peculiar universe. All of these narratives paint a picture of a world of magic and possibility, where those who do not fit in are the heroes.

Inclusiveness:

There are many different main characters showcased in this book. I enjoyed that it was not Ethnocentric to one particular culture, but included many cultures. Cocobolo takes place in Asia, while The Boy Who Could Hold Back The Sea has an Irish setting. Most of the settings are not defined but have elements of various locales and types of people.

What I Was Mixed About:

I think this book does work as a stand alone collection of fairy tales. However, I think a reader would miss much of the depth in these stories if they have not read the other books in the Miss Peregrine series first. Also, these are NOT for readers younger than fourth grade. Besides the fact that some of the stories are truly disturbing, I think the vocabulary would be too advanced for younger readers.
★ ★ ★ ★ ☆
jasmin
There are some really good stories in this book and some others that I didn't care for too much. The first one I loved and it was just so gruesome and funny. <--- You don't find that every day.

:

It's about these peculiars that lived in Swampmuck. They made their living out of getting swamp grasses to take to the a town. They were very poor and lived the best they could. And they had a peculiar way about them. They could regrow limbs! So who is it that wanders in to their little part of the world one day: cannibals! But they were very nice cannibals, they didn't kill people, they just ate leftovers from the killings the king had done to people.

But the Swampmuck peculiars being the kind people that they are; helped the cannibals because they had been lost and were starving.

Afterward, some other really rich cannibals came to camp and I'm only going to say they lived with the people of Swampmuch and it got a little cray!

Out of the other 10 stories these are the ones I enjoyed:

1) The Fork-Tongued Princess
2) The First Ymbryne
3) The Woman Who Befriended Ghosts
4) The Girl Who Could Tame Nightmares
5) The Locust

The Fork-Tongued Princess is exactly what it says and tells her story of being on the run to find someone she can marry because her father thinks she is horrid. But she's really beautiful before they know of her tongue.

The First Ymbryne is of a bird who could turn into a woman. She's a goshawk but really likes being in human form and she also has some other abilities.

The Woman Who Befriended Ghosts is about Hildy who loves ghosts more than people. Her sister is a ghost and has to leave for some time and this makes Hildy sad. So she goes looking for the most haunted houses or haunted land to try to befriend ghosts, but most don't want to be friends. It all turns out in the end and I really enjoyed it.

The Girl Who Could Tame Nightmares is about Lavinia who pulls threads out of people's ears and keeps them. They end up being a form of pet to her. It's really bizarre and so freaking good. There is more to the story but you can read it on your own.

The Locust is about a boy named Ollie that didn't want the locusts killed even though they were eating all of the crops. Ollie's life takes on a whole new meaning for quite some time and teaches his father a valuable lesson.

I really enjoyed these stories and they will definitely find a home on my bookshelf one day.
★ ★ ★ ★ ★
adviti
Oh so short. Even stopping nightly and only allowing myself short reading periods I reached the end of this book far too soon. Ransom Riggs has a captivating literary voice and a vision into the strange and obscure that some (perhaps even many) of us wish we could match. Each work he sets out before us is a literary banquet that I for one never want to end, but sadly they always do.
'Tales of the Peculiar' is a collection of short stories from the earliest days of Peculiar people. Ranging as far back as when they, somewhat disastrously, were able to live among the 'normal' humans. Readers of Riggs' previous novels will recognize, to a degree, some of the stories contained within as several have great bearing on those other books he's written. Again my only complaint is the book is so quick to be finished leaving the reader, myself at least wanting so much more. Whether it's in this universe he's created or somewhere new he's telling tales from. I honestly hope Ransom Riggs is with us a long time. We need authors like him desperately. To open our minds. To expand our imaginations.
I hope others enjoyed this as well as the author's other works as much as I have.
★ ★ ★ ★ ☆
colin anton
I was very excited when this came out, but just like the rest of the series, I was just going to wait until it showed up in a library in a couple of months. It turns out that I could not wait that long, and I am glad that I ended up buying it as it is so beautifully put together and illustrated. At first I had a hard time getting started with it, but that was also due to the fact that I was not over the book I had been previously reading. But as it is full of lots of short stories from the world of the Peculiar it was easy to read in short bursts. All of it was sweet, sad and informative. It gave morals but it also filled in the gaps in my knowledge about the Peculiar world. I would recommend reading them at any point in the series as it helps make cool connections throughout. It will definitely not make sense if you read it before. It fills in some context about the loops and history that are referenced in the latter two books of the series. I would say that my favorite story was "Cocobolo". Overall I would recommend it to anyone who is a fan of the series.
★ ★ ★ ★ ☆
anna gail
This is a very fun read for fans of Miss Peregrine's Home for Peculiar Children, like myself. I enjoyed reading some of the stories that were referenced over the course of the trilogy in full. We get ten stories of some peculiars and the world that they lived in. Riggs takes us through different times in the history of peculiars; from when they lived with normal humans to the making of the first loop for them to hide in. I wish that this collection was longer and had the full stories that we read parts of over the original trilogy. I hope that Riggs does more like this but I would understand if he wants to move on to his next project.

I give this collection a Four of Five stars. I get nothing for my review and I borrowed this book from my local library.
★ ★ ★ ★ ☆
chryssa
Tales of the Peculiar was a great collection of short stories, woven into the threads of the authors Miss Peregrine's Home for Peculiar Children story-line. Whether you take it as a supplement to that series, or as a stand-alone collection, it was an enjoyable read.
Written as if the stories were being edited by one of the Peculiar Children, the editor's notes are really the only connection to the series, and that was okay. The short stories were well-written and didn't need to be supported by the series. If fact, I dare say I enjoyed these shorts more than I enjoyed the first two books of the series (haven't read the third yet). Not to say the series isn't good, it is. But these stories intrigued me more.
Well done.
4.25 of 5 Stars (rounds to 4)
★ ★ ★ ★ ★
ely may
Ransom Riggs is unbelievably the best storyteller ever. Each story left the reader with a learning lesson. I was able to learn a lot from these stories even though they aren't real. We as human tend to dislike others because they are different. At times we are different too but still can't accept others who are just as different in fear that you won't be accepted. The first story with the cannibals was one in which money and luxuries were more important then living life like a normal human. We as human can relate too all these stories one way or another. If our society was accepting we could all live in a wonderful world where we all are treated the same even though we are all different. Please read this book because your horizon will broaden and will make you see that being peculiar isn't any different in today's world. But maybe we all can work together and make a difference.
★ ★ ★ ★ ☆
stephanie johnson
I'm haven't yet started to read the third and final book in the Miss Peregrine series, but couldn't resist this slim volume of stories based on the massive volumes described in the books. Tales of the Peculiar is a book best read in bites, like most thematic short story anthologies. Ransom Riggs varies the tone in the stories from the grotesque ("The Splendid Cannibals") to the heartwarming ("The Locust"). Some stories are more enjoyable than others, but I didn't view any one story as a failure.

I have to give special recognition to Andrew Davidson for his brilliant illustrations that preface each tale. These create a timeless quality to these timeless tales. I recommend this book even for those who haven't read the Miss Peregrine series (although reading them is helpful for establishing background).
★ ★ ★ ★ ★
tanti
Not only are the tales wonderful for teens, but I think adults and even children would enjoy the wonderful and fascinating stories in the Tales. I am no writer myself but I sure wished I had such a great imagination as Ransom Riggs as I read the book *:*

I so fell in love with the bed-time-story-feeling I got when I started, that I actually read a few stories to my bf who was equally impressed and mesmerized by cannibals, wandering islands and living nightmares. With 192 pages, it was an easy enough read that was over way too soon <3

I can see myself 15 years from now reading these tales to my own children. You learn a lesson with each of the stories: the importance of friendship and piece, to be more patient and accepting of other people who are not like yourself and much more and I feel compelled to tell all of you to buy this collection.
★ ★ ★ ★ ★
missninelien
Tales of the Peculiar
Ransom Riggs

This is a beautiful book, reminiscent of the books in an old-fashioned formal library, leather, gold leaf, ribbon book mark, and well-drawn illustrations, a change from the vintage photographs in the other PECULIAR books. The stories are delightful histories/fables with lessons for life, for Peculiar children and for the rest of us as well. I parceled the reading out over many days, reading and thinking about one at a time to let it sink in.
This was a pleasure to read.
★ ★ ★ ★ ★
michal
actual rating -4.5

This was such a fantastic collection! I thoroughly enjoyed the beginning of the Miss Peregrine series, but then it slightly deteriorated with each new installment. These short stories made me fall in love with it all over again, and I dare say Ransom Riggs is a better short story writer than a novelist. I hope to see more collections similar to this one from him!
★ ★ ★ ★ ☆
tinah
Those tales are few short stories put together in one volume. They are supposedly written by one of peculiars we met at the "Home of Peculiar" series. The author is invisible Millard Nullings ( philologist, scholar).
The tales maybe just tales and legends but they are definitely not for kids. Those are rather scary stories. At least first few.
It is not necessary to read Home of Peculiar children beforehand to read those tales.
★ ★ ★ ★ ☆
mariana m
I discovered this book whilst looking for "Miss Peregrine's Home for Peculiar Children." Edited by Millard Nullings, one of the Peculiar Children, this is a collection of stories that the Peculiar Community tell their children. Think "Tales of Beadle the Bard" in the "Harry Potter" series.

These tales all begin "Once upon a peculiar time..." and have a moral about how to cope with being peculiar or explain part of the Peculiar history.

A fun companion to the Peculiar world.
★ ★ ★ ☆ ☆
courtney watson
The book came spotted by something - oil? The stories themselves are cute - they go well with the 3 novels. HOWEVER, the light tan print as the notes - SUCKS - it printed lighter than I'm guessing they meant to have it print and therefore it's hard to read.
★ ★ ★ ★ ☆
don low
These stories are a lot of fun to read. I love fairy tales, and so these stories were extremely enjoyable for me. You don't need to read the Peculiar Children books in order to understand these stories. They stand on their own.
★ ★ ★ ★ ★
bassem
It was fascinating that I read it in one day (I did not do my homework but it was WORTH it). Could not imagine that the cover was that good (the color and stuff), also you can see symbols of the short stories that Ransom Riggs attached to the cover (very clever). If you think you could guess the ending of each stories, you are wrong...that is why this book is a must-read (intriguing and easy-reading). Took me a hard time to forgot the Miss Peregrine series so this book kinda improved my mood a little, but then I'm sad again because I finished it... Overall, FIVE STARS.
★ ★ ★ ★ ☆
kellyflynn
Appreciate it as a collection of children's stories for bedtime and you won't be disappointed. Enjoyed the lore of miss peregrine's home for peculiar children but some stories were a little repetitive and young minded. Its not going to engage you the way book 1 did so have with cocoa while you relax. Beautiful book though.
★ ★ ★ ★ ★
candyce ossefort russell
Oh my goodness I couldn't stop reading this. I'm twelve and haven't read any of the peculiar children books. I love it and highly recommend it to everyone. This book opened my mind to read the others. A MUST HAVE.
★ ★ ★ ★ ★
hestia23
I thought that this book was AMAZING, every tale was unique, every tale had this SPECIAL character. The topics were so interesting, so ORIGINAL.

!This is my favorite yet! I very much liked the fact that he built a lot of risingv action and climax and then he drops a surprise ending! ITS FASINATING!
★ ★ ★ ★ ★
tom butler
A real book to hold in one's hands ..Perfect for enjoying in front of a crackling fire, embossed beauitul cover, perfect paper quality and the latest addition to the Peculiar tales collection.. ..just in time for Autumn or a grandchild's birthday! Congratulations Ransom Riggs on this great read, and perfect BOOK..
Please Rate Tales of the Peculiar