The Minds of Billy Milligan
ByDaniel Keyes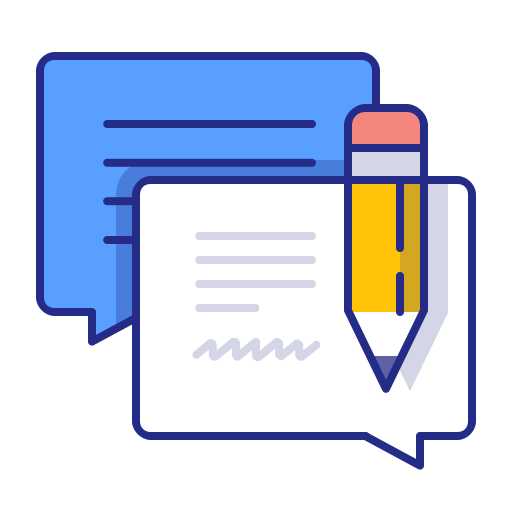 Total feedbacks:30
★

★

★

★

★

★

★

★

★

☆

★

★

★

☆

☆

★

★

☆

☆

☆

★

☆

☆

☆

☆

Looking forThe Minds of Billy Milligan in
PDF
? Check out Scribid.com

Audiobook
Check out Audiobooks.com
★ ★ ★ ★ ☆
gabriela acevedo
I hate to sound morbid or cruel but I don't think the author really explains the actual cruelty and abuse that Billy suffered at the hands of his stepfather on that farm in Ohio. I am glad that the author shows us pictures of the real Billy and his family. We should realize how important the effects of cruel child abuse whether physical, sexual, emotional or psychological can manifest in a young child like Billy. Of course, there is no excuse for his crimes of raping women. The author explains the development of Billy's mind and the fragments which holds the personalities or individuals that make him. Without them in the first place, Billy would not be alive. They came to be because of the abuse and it was a self-defense mechanism to help him cope and survive. Of course, how would be respond as young children in his situation of cruelty at the hands of a stepfather who just hated the boy. Anyway, the author does also show his drawings and how the authorities and psychiatrists came to believe that he was indeed insane at the time of his crimes. The pictures and drawings in the book indicate trouble especially the raggedy ann doll with a noose around her neck as a sign of trouble. Even Sybil was or is still an artist herself, creative people like Billy and Sybil developed their personalities in order to cope with such needless suffering, cruelty, and abuse at the hands of those who claimed to have loved them, their own parents. Of course, Sybil's mother was mentally ill but went untreated and Billy's mother left his stepfather because of all the abuse in the household.
★ ★ ★ ★ ★
rehab
I first read this book about 20 years ago and since have read it about a dozen times. I think Keyes does an incredible job telling Billy's story - giving the personalities individual stories, explaining how they lived within Billy's mind. I found myself rooting for Billy but (*SPOILER*) once the Teacher is introduced, I was sad. I missed the other personalities and while glad Billy is getting better, I felt bereft at the loss of "everyone else."

In high school I was a true crime junkie, I read every book I could get my hands on and this book is the only one that truly broke my heart. This book is a must read for anyone curious about multiple personalities and the havoc that they cause. My copy is a re-print from 1989 and I've read it so many times that the first 25 pages have to be paperclipped to the rest of the book for fear they'll fall out.

Highly recommended!
★ ★ ★ ★ ☆
padma
The Minds of Billy Milligan
Daniel Keyes, Random House, 1981 (reissued by Bantam as mass market paperback, 1999)
In 1977 a series of abductions and rapes in Ohio were followed by the arrest of William Stanley Milligan, who was assigned a public defender by the court. Milligan, who had previously been convicted of rape and armed robbery, was given a routine psychological evaluation by prosecution-friendly psychiatrists who quickly concluded that something was seriously wrong - that Milligan, in fact, had multiple personality disorder. Milligan eventually became the first multiple to receive a not guilty by reason of insanity verdict in a criminal trial.
I read this book originally as an adolescent, and recently picked it up again, curious if the book would hold the same power as an adult. I was pleasantly surprised. Daniel Keyes - author of the classic Flowers for Algernon - wrote this book in a fashion that takes the reader inside the mind of a remarkable, fascinating human being.
Each of Billy Milligan's 23 distinct personalities had their own voice, their own histories, their own character (or lack thereof) - they were different people, quite literally. Keyes captures this well, making it possible to clearly envision all of these people running around inside the body of one man. His further account of attempts to treat Milligan and "fuse" his personalities was even more fascinating.
Keyes is a solid novelist with a very good grasp of what happens inside people's hearts and minds. Applying those skills to a non-fiction, "true-crime" book, he has produced a masterpiece.
I was very disappointed to learn that the "sequel," the Milligan Wars, has only been published in Japanese and will not be available in North America until the movie based on the first book comes out. This book apparently covers what happened to Milligan after 1981 and the end of the first book. Based on what I could find on the web, no one really knows when or if the movie will actually be made, which means no one knows when or if the second book will be published.
A fascinating read and highly recommended.
★ ★ ★ ★ ★
steve kahn
To the "normal", it is mind baffling... How could one man possess 24 different people, within his own mind. One *of the normal* thinks, one brain, one body, one person...but it is possible.
William Stanley Milligan accused of robbing and raping three students from an Ohio university, claimed that "he" did not do it. He was right, in a sense, one of the alters had... This begins a tale of a man, sexually and physically abused, so much so that his mind, at a very young age, had devided into 24 parts. Daniel Keyes has done a supurb job of documenting the life of this man, who very well could have been nothing to anyone, but a criminal, an "undesireable", someone to be thrown into jail, and forgotten. But he was not, unknown to him at the time, he would become excrusionatingly famous for not only his disorder, but for the very handling of his case, life, everything this man did was debated and set many foundations for the handling of the mentally insane and how they were to be dealt with.
This book is very interesting, not only to the typical phsyco-drama reader, but for anyone interested in the laws, the insane, the abused, and the committed, not to mention, those whom are interested even in why people can do the evil they are capible of.
★ ★ ★ ★ ★
lon dailey
What a shame that this wonderful book ever went out of print. Set largely in Athens, Ohio, where I went to college, it was written by one of my former instructors, Daniel Keyes. Keyes is most famous for having written "Flowers For Algnernon." Keyes made the most of working with what was right under his nose with this book. Billy Milligan, you see, was assigned to the Athens mental asylum, after his trial on multiple rape in Columbus, Ohio. There, Milligan was able to work with an extraordinary psychiatrist who was able to diagnose and treat him for having multiple personalities inside himself, many of them not knowing what the other "person" was doing. Milligan was also discovered as a big artistic talent while being treated at the asylum and sold many of the paintings he did there as an Outsider artist. The book is absolutely gripping. You won't be able to put it down. Although it is non-fiction, it reads like the best of fiction because Keyes is a fiction writer.

Visit my blog with link given on my profile page here or use this phonetically given URL (livingasseniors dot blogspot dot com). Friday's entry will always be weekend entertainment recs from my 5 star the store reviews in film, tv, books and music. These are very heavy on buried treasures and hidden gems. My blogspot is published on Monday, Wednesday & Friday.
★ ★ ★ ★ ★
tanea
I worked at a hotel long ago, and I found "The Minds of Billy Milligan" in unclaimed properties. Parts of the book were very unsettling, but I couldn't put the book down. I almost felt guilty for intruding into the mind of a person so viciously abused that he became what he is.
The book ends in the year 1981. Since then, Milligan has had a failed marriage and more legal problems. He is also reportedly unfused. A sequel to "The Minds of Billy Milligan" called "The Milligan Wars" was released, but only in Japan. Unless the film is produced and released here, according to the author, Daniel Keyes, the book probably won't be released here.
A film of his life has been in the works for many years, and it appears to be an on again/off again project. Milligan himself helped Leonardo DiCaprio in preparing for the role in an adaptation called "The Crowded Room".
Disturbing and engrossing. What else is the mind is capable of? If Billy Milligan and Sybil are any indication, the answer to that is truly frightening.
★ ★ ★ ★ ★
donnia
I read this book in 1991 when I was a crisis counselor in Ohio. It dispelled some of my views on mental illness and substance abuse, i.e. how only one of his personalities was a drug addict which, to me, dispelled my belief that drug addiction was not a physical dependency but apparantly a mental one. Unfortunately I was so enthused over this books and the way it delved into what a person with MPD went through I lent it to many collogues and lost track of it and thus no longer have it and I have been trying for several years to obtain another one. Once you start it you cannot put it down until finished. I met someone at a conference in Cincinnati, Ohio who knew this man and we discussed how he was doing. At that time his personalities were still fused and he worked for the Ohio Dept. of MH as a janitor.
★ ★ ★ ★ ☆
cherie ann turpin
This book was written in the 80s. For some reasons, possibly due to Milligan's death in 2014, this book appeared on book stall recommended shelf. It is hard to believe that some people can transform from one personality to another so easily. Reading it 30 years later did not seem dated.

The book is rather long though.
★ ★ ★ ☆ ☆
jeremy taber
I suppose my big mistake was to read "Flowers for Algernon" first, so I couldn't avoid being a bit dissapointed with this book. The writer does a great job in describing life of Billy Milligan with identification of which personality "held the spot" at which time. However, few details and inconsistencies have annoyed me quite a bit. For example, letter written by "Ragen" which is supposed to be in Serbo-croatian is in very, very lousy Serbo-croatian. No person who is fluent in that language would write anything like that (I am a native speaker, so I should know). Also, it has been mentioned several times that Arthur set the rule never to lie. Adalana lied, wasn't bothered a bit about it, commited a crime thinking that Ragen would be blamed for it, but on the other hand it has been told so many times that Ragen is protector of women and children, so he should be unlikely to choose female victim for robbery, and most certainly wouldn't rape her. Apart from these inconsistencies, it is rather good book.
★ ★ ★ ★ ☆
amy hsieh
As with any work of non-fiction, we should allow ourselves to believe as much or as little as we wish to what the author(s) has to reveal in the story. I found this book to be an extraordinary account of the life of a young man living with MPD and the struggles he faced both personally and in society.

Although the crimes Billy committed while under alter peronalities are unexcusable, it's both sad and appalling to know that the justice system in this country can be so cruel.

The conclusion left me wanting to know more of what Billy's life may be like today. Unlike other books about MPD where the so-called victims receive a great deal of therapy to mesh their different personalities into one, this book offers a different end to perhaps becoming whole.

For anyone interested in MPD, this is a great read to add to his/her library.
★ ★ ★ ★ ★
shannon haupt
I am a psychiatrist who subspecializes in working with patients with dissociative disorders. I read this book several years ago gave my copy to a colleague -- never to see it again. When I tried to replace it, it was out of print. I was crushed.
I loved it the first time and I love it even more this time. The author does such a fine job of using all of his skills to bring out the experience of multiplicity. It is a tremendous contribution to both professionals and the public. Just as in the story there were many people who didn't "believe" in the diagnosis -- even now, over 20 years later, there are still psychiatrists who are saying the same thing. It is a disgrace that people are so ignorant.
I couldn't help wondering at the end of the very sad story, "where is Billy Milligan today?" Dr. David Caul has died -- may he rest in peace. What an incredibly courageous soul he was to accept the challenge of steadfastly standing by Billy against harassment which would have brought almost anyone else down.
This book is so educational that no one should miss it.
★ ★ ★ ★ ☆
ernie joselovitz
I thought this book was very interesting. It has been the only book that I have read that in details had the effects of abuse as what to do for the crimes comitted by a "a self" but not by the host.It put two subject together MPD and criminal law. This book shows the way that MPD can cause different affects of MPD meaning how host and "self" deal with temper. But what can be done if a "self" did the crime but not the present self? I am glad that I took the time put to read this book. If you are interested in this subject like I am it is worth it.
★ ★ ★ ★ ★
jill hutchens
Could you believe that I still think about it. It was one of the most incredible books I have ever read. Billy was the victim of horrible abuse in the hands of his stepfather and to escape he took on these different personalities. I hope that Billy has gotten the help that he needed to become a "normal" person. I havent picked up the book since '79 so I dont know if he is still in prison or not, but his story still haunts me to this day. If anyone knows what happened to Billy and has a minute to email me, I would appreciate it. My email is
[email protected]
. Thanks
★ ★ ★ ★ ★
lory
An excellent book that must have been a great deal of work for both the author and the subject. If you want to understand multiple personalities(Dissociative Identity Disorder) better you can read this book. It would be helpful for any medical personnel working with DID's, as well as those who have a relative who has it or for those who are just curious about this most mysterious of maladies. Very compelling read as well as being very informative.
★ ★ ★ ★ ★
arizonagirl
An incredible story of a man with dissociative identity disorder (formally called multiple personality disorder) who, along with the help of some exceptional psychiatrists and professionals, is able to make sense of his life and the many people that live in his mind.I highly recommend this book as it is a fascinating read.
★ ★ ★ ☆ ☆
lauren denton
Simply because this is about a male--a subsection of multiples rarely given any attention to--it is worth reading. While not written in novel-style, it still manages to tell the story in a gripping way. However, this book does not promote a great image of multiplicity to the world. It lumps us in with common criminals or those too ill to regulate their own actions. And this is NOT the norm. A good story on its own, but not a great moment for the community. One has to wonder, though... what happened to Milligan since?
★ ★ ★ ★ ★
aya katz
this was the first book that i ever read. and i had to read it for a psychology class.i was dredding it but once i started reading it got very interesting. after this one i read Sibble because i am interested in that kind of thing. i would like to read the milligan wars which is a sequel that i heard someone had wrote about is struggles after he was cured. thank you dusty
★ ★ ★ ★ ★
terpsicore
While in high school, at the age of 16, I had to choose two course electives. Out of my options, I choose Psychology and Criminal Justice. I fell in love with both disciplines but decided that I would pursue Psychology in college after reading Daniel Keyes', "The Minds of Billy Milligan." I have been reccommending this book since I read it. Just when I thought I had met all of the personalities, another one showed up. The twist and turns, black-outs, and distinct personalities had me wanting for more. I strongly recommend this book!!!!!
★ ★ ★ ★ ★
athena kennedy
I first read The Minds of Billy Milligan in 11th grade after my english teacher recommended it to me. I read the entire book in one sitting! I could not put it down. It is an amazing portrayal of a man from Ohio who has multiple personalities. It is uniquely written from the different perspectives of each personality, and gives you an intimate look into the life of a very abused and disturbed man. I would like warn parents that the book is quite graphic, and deals with rape and violence quite bluntly. It is definitely NOT for very young readers. I do feel that anyone interested in psychological disorders should check this book out.
★ ★ ★ ★ ★
andy danielson
This is a true story that grips your soul and terrorizes your mind. Told from different points of view by the same person this book will have you guessing about your own sanity...
I couldn't put this one down until I was finished. The 400+ page book consumed me for over eight hours. Spellbinding.
★ ★ ★ ★ ★
kelly chaplin
this book was one of the only books ive ever finished in my life! And im 18. This book was so good. I couldnt put the book down. The Minds of Billy Milligan realy turned me on to reading. Ive read 2 books sence then and i only finished it 2 weeks ago. I wish that Milligan Wars would come out. I would be the first one at the door money in hand.
★ ★ ★ ★ ☆
andrea smith
Whether or not you believe in multiple personalities (like Sybil, et al), Keyes provides a gripping story refreshingly well written in a non-linear style. His ability to distinquish among the different "persons" make what could be a difficult narration remarkably easy to follow. Unfortunately, Keyes appears to become so immersed and intimate with his subject, his objectivity could be put to question. Still, a fascinating recount of a difficult and controversial subject.
★ ★ ★ ★ ☆
d funk
I just finished the book. I've had it laying around for years and finally picked it up to read. Once started I had to finish. What an education I got. I can't wait for the movie and the sequel. The story of Billy changed my views on MPD. Before, I was convinced that this problem was faked. I am glad to get some documented insight. This story is both tragic and educational.
★ ★ ★ ★ ★
becca tillotson
I have read and re-read this book. It fascinates me and really gives a great example of what it's like to live with Multiple Personalities, or Dissociative Identity Disorder. Would recommend for school if you need to do a report, or just to read for fun! Enjoy!!!
★ ★ ★ ★ ★
ee ah
The book "The Minds of Billy Milligan" was terrific! I have Multiple Personality Disorder (DID) myself and the book was a tremendous help in gaining some type of control in my head. Billy was an amazing person and I admire him greatly. Another book that has helped me that should also be on your list is "First Person Plural" by Dr. Cameron West Ph. D. It was an auto biography from a person with the Disorder.
★ ★ ★ ★ ★
riss
This is one heck of an eye-opener of a book! The only thing I've read that was more intense than this was Jackson McCrae's "The Bark of the Dogwood." And to think, "Minds" has been out for quite a while. Where was I? This well-written and complex book will shake every notion you've had about multiples and put a new face (if not several) on this illness. Highly recommended.
★ ★ ★ ★ ★
steph kleeman
This is an incredible book. It takes you through the harrowing, depressing mind of Billy Milligan. It amazes me so much that it's a true story. I guess sometimes, fact is better than fiction. It's my favorite book - a must-read if you have any interest at all in psychology.
★ ★ ★ ★ ★
dramasister
I am a 18 yr old HongKong kid, for a 4xx pages of book, I never continues after few pages. By now, I have read 40 pages and get interested on Billy's illness and how he would be treated. This is the first big english book i have ever wanted to read to the end.
★ ☆ ☆ ☆ ☆
muthu ganesh
My mother in-law was actually responsible for Billy Milligan while he was in the Athens State hospital in Ohio. I've had a chance to read this book, and although very good, what my mother-in-law tells me is much, much different.

She cared for him during his entire stay there. She said that he had more psychology and parapsychology books in his room than she could have ever imagined. She also said that his IQ was off the charts. She believes (and she has a doctorate in psychology) he only has FOUR distinct personalities. Raven being one of them. Billy had the abilitiy and knowledge to manipulate his condition, making it appear much more severe.

Of course, she can't write anything about this, because Billy's publicist made everyone caring for him sign a waiver saying they wouldn't. Yes... Billy Milligan has a publicist.

He also was a millionaire (because he exploited his disease) and drove a corvette on the weekends they let him go home.... yep... they let Billy Milligan have weekends.

This book is a very good interpretaion on what could possibly been going on in Billy's head. However, after talking with someone who was actually there, and knew him well.... makes me second guess the validity of it.
★ ☆ ☆ ☆ ☆
kristen griebel
to me Milligan comes across as an ego-maniac fraud. i believe he had an abusive childhood and that he is a sociopath, but i believe he just learned to act and manipulate people. he is a serial rapist and armed robber. i hope he is cured, but i believe he is a con man who has created quite a scam for himself.
Please RateThe Minds of Billy Milligan