Stronger Runner with the Revolutionary 3-Run-a-Week Training Program
By Bill Pierce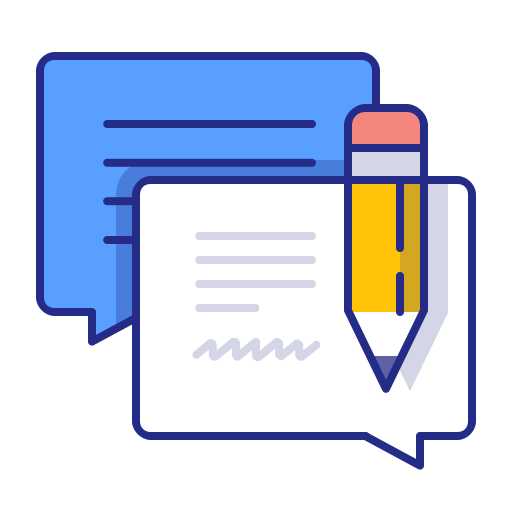 Total feedbacks: 86
★

★

★

★

★

★

★

★

★

☆

★

★

★

☆

☆

★

★

☆

☆

☆

★

☆

☆

☆

☆

Looking for Stronger Runner with the Revolutionary 3-Run-a-Week Training Program in
PDF
? Check out Scribid.com

Audiobook
Check out Audiobooks.com
★ ★ ★ ★ ★
joy m
Since I am getting older (55+) I have been looking for ways to cut back on my running miles without compromising my age adjusted PR's. Weekly running mileage of 70+ miles was no longer fun because my body doesn't recover like it use to. I started to do more cross training but was trying to figure out how the running and cross training would all work together to keep me in a good running condition. This book helped me take a huge leap forward in trying to figure out how to balance my running and cross training. Obviously we all have to do some customizing to our own unique situations, but this book gives the foundation for the key elements for training. The tables and running workouts have given me the what I need to measure my status and where I want to be. I have been following the schedule for over 6 months and I am very happy with the results.
★ ★ ★ ★ ★
mark bradley
I am a firm believer that each run should have a purpose...and that purpose is rarely just to add mileage. I've been sort of following my own 3 days a week schedule for awhile...trying to have an interval/hill workout, a tempo run, and a long run each week...but I can't wait to use the specific structure and recommended paces that their plans contain. In order to help myself (and others) calculate some of the specific training run paces that the book recommends, I created an online calculator at for the 5K, 10K, Half Marathon, Novice Marathon, and Marathon training plans. There's also a race pace converter/calculator for good measure.
The only thing I don't necessarily agree with the authors about is some of the high-carb nutrition advice, advocating eating a lot of grains and potatoes. I like to follow more of a Paleo type diet, with specific periods of eating specific types of carbs while training (see:
The Paleo Diet for Athletes: A Nutritional Formula for Peak Athletic Performance
)....but to each his own.
★ ★ ★ ★ ★
crafterlyn
Focused and detailed trainings!!! The book is well structured and gives you a complete idea of the things you should do and the importance of resting your knees. The trainings are varied and you do not get bored wtih them.
★ ★ ★ ★ ☆
rexe
This book has a lot of useful info but could've been summed up in a much shorter book. There is a lot of filler info that I skimmed through because it didn't pertain to me. Overall I would recommend but it's not one that everyone will read cover to cover.
★ ★ ★ ★ ☆
sandrageirs
I agree very much with the review, "All I wanted was the charts and the program" by David Bain. I am coming at this as an experienced runner. If you're a new runner perhaps your view would be different.

The heart of the book is the training plan, the pace charts, and the cross training plans. Everything else can be found in other places. Things like strengthening exercises for runners or nutrition advice can be found online, probably with video.

The section of Boston training plans could probably be titled Boston Plans for Idiots since it is the same marathon training plan found earlier in the book, but with the Boston paces for different times already plugged in for you.

So why do I give 4 stars vs 2 stars. Well, I like the plan and found the pace charts interesting. Some of the FAQ was interesting as were the testimonials. Having a plan to follow, and not having to come up with it myself, was worth the price.
★ ★ ★ ★ ★
atiyeh pedram
The 3 key runs are tough but my legs always feel fresh on run days. I do 3 cross trainings on a bike trainer with the same intensity as the runs. Having used this approach for only a month showed remarkable improvement on my pace. I'm confident that this will bring my running to the next level.
★ ★ ★ ★ ★
jared nolen
Got the Kindle version and it's become my running bible...just about to start pre-prep for todays tempo run as I write. I love the principles, clear logic and common sense behind the program structure which makes it simple and obvious to follow and allows for continuous improvement over time for anyone be they an total beginner who can hardly run at all right up to the runner who is looking to do a really serious marathon time.

The simple 3 run a week plan also reduces injury risks hugely and is ideal for those who also want to do other types of exercise. For me I got it as I'm into doing some 12-17k obstacle races and 10-12k trail runs so am following the half marathon plan as it seems best fit to train for the sort of running needed for those events. Though having begun am now really thinking of a marathon in 2014 - why not! Am 42 now, never really run much before have done a lot of gym and general cardio. On about a 44.30 minute 10k and reckon sub 40 is well possible next year. We shall see. In the meantime I'll keep thumbing this super guide.
★ ★ ★ ★ ☆
ladawn
I started running less than a year ago and was looking for advice that would improve my endurance in a way that wouldn't lead to injuries. This is a good book for that advice, but it will probably be more useful to me a few months down the road. It suggests not even using this training method unless you're already running 15 miles a week. I run 3 miles, 3 days a week in addition to conditioning (weight training) and one step class a week. I can't imagine adding more mileage to that right now. Still, I appreciated seeing what I can do in the future to build mileage if I decide to train for a 10K... instead of a 5K.
★ ★ ★ ★ ★
roisin
Run less, run faster, what more needs to be said. It's proven and it works. Containing all the information and connection to necessary resources, the authors developed training programs for a variety of race types and can help everyone from the most professional runner to the new beginner. I have been following this program on and off for a few years and always find it to be the most effective program yet.
★ ★ ★ ★ ★
alix aguilera
This book is great for the runner with a busy life. It has enabled me to train while maintaing my work and school schedule. The runs are challenging but you only have to run three days a week! Loads of information about nutrition, injury, ect.
★ ★ ★ ★ ☆
evelyn broeker
This is a good update. Even if you read the original, you will enjoy revisiting plus gaining more insight. Sometimes we all need to be reminded,or taught. The concepts in this book will make for longevity in your running.
★ ★ ★ ★ ★
taka
I found this book recommended in a race application form and decided to purchase a copy. The techniques and knowledge-base of the authors truly has changed my ability on running. Their ideas and techniques have opened my eyes to a new way of running and getting much more out of my training time. A good resource for any runner.
★ ★ ★ ★ ★
teresa giugliano
In 2013 I ran the PF Chang Rock-n-Roll in Arizona. I wasn't as prepared as I thought I was; following a routine schedule that I got online. I followed this book for my 2014 Rock-n-Roll and I improved my time by 47 minutes! I love the fact you only have to run 3 days a week and the other two days are non impact cardio!
★ ★ ★ ★ ★
madeeha
I've been quite impressed with this book. It has very straight forward plans (step by step) that reduces the mileage you need to run to meet your goals by substituting quality (re: speed work) for volume and in a time frame someone with a full time job can accomplish without many sacrifices. There are days off and cross training days to reduce the risk of injury too. As a former competitive runner, you can get plans where you'd improve more but the time you would need for the workouts, the rest needed to recover from those workouts and the risk of injury would be much greater.
★ ★ ★ ★ ☆
kate melnick
Less can be more. A really cool concept that works for lots of people. I like the book and its now a resource for me. I don't due much competitive running these days, but the information in the book is still relevant. I can't wait to use some of the programs detailed in the book. So far just the concepts themselves are very helpful.
★ ★ ★ ★ ☆
cory harris
A simpler and straightforward approach to distance training. To be a good runner we have to run, but running a lot of km doesn't necessarily makes you a better or fitter runner. After running 4 marathons following a structured training plan that required to run 4/5 times a week, I decided to try a different training approach that is less time consuming and more forgiving to my body. So far I'm very pleased with the aproach proposed by the authors, the 3 quality runs + 2 xtraining sessions are working really well for me. Less stress, better recovery and fitter than I've ever been, I can't wait to run my next marathon and see if I can finnaly break the 3h30m barrier.
★ ★ ★ ☆ ☆
chuck
I think this book is ideal for the experienced marathon-er who wants to shave time off their PR. It is an overwhelming and extremely technical guide for someone who is just starting out. There are so many charts, numbers, and calculations. I finally gave up on this particular program (though I still do the run/cross train combo) because the project wasn't fun any more.
★ ★ ★ ★ ★
erin manning
I used to train in the old, old way running long distance shots, like 12, 18 kilometers. Fact is that this type of activity causes a lot of injuries like plantar fasciitis or tendinitis and those injuries take a long time to heal. The method described in the book makes your muscles, tendons and joints stronger and enhance your power and resistance. It worked fine for me. I'm in better shape, running much faster and performing quite good in the long distance.
★ ★ ★ ★ ★
keetha
As a recreational distance runner for over...ahem...30 years, I've complete my share of "races," from 5K (a handful), 10K (more than a handful), half marathons (about two dozen), Ragnar (one), and marathons (two), which means I've done my share of training for said events. Although I've used several different training plans over the years, most recently, for my favorite distance, the half, I've typically printed out the Hal Higdon training plan for both Intermediate and Advanced and then done something between the two, which involves six days of training per week. The Hal Higdon program includes three days of training similar to that of the FIRST program (intervals, a tempo run, and a long run) plus three days of what I suppose the designers of the FIRST program might call "junk miles," a three to five mile run. So, the idea of running fewer but more intense workouts appeals to me.
That, coupled with the fact that I somehow, in defiance of my statement after surviving the Goodwill Games Marathon nearly 25 years ago that I would, "NEVER run another marathon," I, signed up for one in May of 2014 to celebrate turning 50. A runner friend who plans to run the same marathon researched several training plans and recommended FIRST. I've since read this (library) book from cover to cover, bought myself a copy, and begun to plan training for it in January. But enough of the backstory.

Although I don't know how it will all pan out next year when I run the marathon, I love the philosophy behind this training plan and the many nuggets of helpful information about training that the book includes. The last time I ran a full (during which I drank only water and did not eat), I distinctly remember "hitting the wall," which meant that each of the last six miles felt like ten. The book's recommendation about eating during a marathon (which I never do during a half and feared during a marathon because of potentially suffering from a stomach ache) is that to avoid the depletion of glycogen stores, (p 152) "The goal can be met with 6 to 8 ounces of sports drink every 30 to 35 minutes and on warmer days every 20 to 30 minutes." This one bit of advice calmed my biggest fear. But there's more. In addition to very specific information about the "three quality runs plus two cross-training [cycling, swimming, deep water running and rowing] workouts" (including specific paces for each) the book contains tons of charts and tables including: a Race Prediction Table (which uses performance at a given distance to predict your potential pace at a different distance), Training Programs for each of the four distances (5K, 10K, half, full), Training Plans for all 16 Boston Marathon Qualifying Times, and Road Age Factors (find your above-age-29 time at a given distance and adjust it down to an equivalent 20-29 time). Also included are explanations and photographs of: Key Strength Training Exercises, Nine Key Stretches to Enhance Flexibility for Runners and two drills (Butt Kicks and High Knees). To break up the sometimes intense training plans and tips and support their recommendations, the authors include a number of Real Runner Reports, basically, praise about the program by average Joes and Janes who have achieved success using it. In summary, although the proof is in the pudding (I haven't yet completed a race using it), the FIRST program philosophy seems sound: through quality, targeted training with PURPOSE, you can run less and run faster. This is my new favorite book about running. Also excellent: Born to Run by Christopher McDougall, The Long Run by Matt Long and Eat and Run by Scott Jurek.

POST RACE UPDATE (May 5, 2014): First of all, I injured my foot (metatarsalgia or similar) which meant I gave up on (and am glad) choosing to run a marathon. Instead, I switched to the Vancouver BC Marathon (May 4, 2014) at week 16 and signed up for the local Whidbey Half Marathon (April 14, 2014). Having just turned 50, I ran the Whidbey Half in 1:49:22, which was faster than my last year's time, but slightly slower than the year before (both trained with Hal Higdon training plans). This was disappointing; however, yesterday I ran the Vancouver BC Half Marathon in 1:44:08, which is not a lifetime PR but is my best time for this distance during the past 10 years. In spite of constant rain and a bit of a breeze, I felt great, until the last few miles, especially the last mile, which felt like an eternity (though I didn't slow down). Looking back at the training, I thought it was extremely difficult and if I hadn't run so well during Vancouver, I would have regretted putting in all that work. As it was, I felt that: the intervals were especially difficult at first, but became easier over time, the tempo runs were my favorite (and I almost always met the pace goal), the long runs were the most difficult (anything over 10), mostly because of the pace goals (though I live in a rainy, hilly area which made them even tougher). I also trail ran 4-5 miles once a week just for fun. I chose to swim for cross-training and the workouts were fine. In summary, FIRST training is very difficult, but worthwhile if you can meet your pace goal. The one thing I will take from this method is the idea of "Training with Purpose."
★ ★ ★ ★ ★
susan hartman
I am a baby boomer runner and love to run. However was getting worried about the very long and repeated running. I wanted to train for 5K,10K and beyond without all the stress of too much mileage. The solution? Run Less Run Faster. Great book, great suggestion. I got the book and adapt it to my situation. I run only 3 times a week and love it; I am running faster now and with more endurance even though I do not follow all the training suggested in the book; the little I do with the book was enough to help me to improve my running. .
★ ★ ★ ★ ☆
jeff teuton
I love the running plans in this book. I have not seen running plans based on time goals for your race. It is a great guide to give you the tools you need to PR at your next race.
The reason I gave it 4 stars instead of 5 is the lack of runs outside of the 3 key runs. I have just been replacing their cross-training days with recovery runs, or easy runs which are referred to in the book as junk miles.
★ ★ ★ ★ ★
ardently always
I was injured from piling on too many men les, thinking I had to in rider to get my speed up. This book taught me how to get more out of my runs instead of relying on volume to get there. Thanks to the author
★ ★ ★ ☆ ☆
alfonso
I found this book difficult to understand and implement. I'm sure if I had more knowledge of training programs it would have been great, but this is not for the beginner runner trying to up their existing 5k speed. It almost seemed like it was written fro trainers by a trainer and not for a regular runner. Also- too many testimonials were included, if you already have bought the book you don't need to read why it's so great over and over.
★ ★ ★ ★ ★
lighthouse008
Great book. This book is an easy read and helped me out a lot in giving me a structured and doable training schedule. Highly recommended to me by a Captain in the Marine Corps. I am currently a Sergeant who needs to PT, and this book is helping out a lot.
★ ★ ★ ★ ★
t n traynor
Great guide for any and every runner--beginner or experienced. All the tools you need to start running or to improve your running! I found it to be very helpful with increasing my speed and overall performance, and it provided a challenging and fun weekly schedule of workouts.
★ ★ ★ ★ ★
fira
This book presents some intense training plans! Ive been running for 20 years and needed to do something different to improve my marathon times to try to BQ! I tried to follow the plan closely and improved my marathon time by 19 minutes!
I will continue to use this book as my marathon training bible.
★ ★ ★ ☆ ☆
dan roberts
IMMEDIATE BENEFITS. Okay, I ordered the book. Read it through. I bought it because as a runner with aging muscles that do not bounce back like they used to, I already run but 3 days a week, and yet expect to contend in my age group this year (60-64M). I wanted to learn more about what it is I'm already doing so I can do it better.

SUMMARY. It's pretty good start, but lacks information for new and experienced runners. Good principles, but not well developed.

FIVE BASIC PRINCIPLES. Run Less Run Faster expounds ICRPA - five principles of Intensity, Cross-Training, Recovery, Pace Selection, Avoid Injuries.

INTENSITY. I get the Intensity part - both for training, contending with lactate [whatever that is, and I don't mean that facetiously]; and for becoming mechanically and metabolically acclimated to estimated race pace.

Comment on mileage. As one who grew up decade ago on the longer the better principle, it will still be hard to expect to run less than 45 miles a week and expect to be competitive. We'll see. Pierce et al. did not contend physiologically or psychologically with current trend to doing longest runs 1-2+ minutes/mile below race pace.

CROSS-TRAINING. Benefitted immediately from section on Cross Training (especially what to avoid on non-key run days and most importantly why).

REST AND RECOVER. Lacks in describing what Rest looks like. Nothing? I don't know. Dedicating but a couple of pages to the chapter on Rest and Recovery, and not providing good explanations or examples is a definite weakness in this book Pierce et al. need to address.

AVOIDING INJURIES. Well, yes. The three-legged stool comes to play here. Stretching, strengthening, and contending with scar tissue. Again, incredibly disappointingly weak on stretching and strengthening, and omits, truly contending with scar tissue. A mere mention about us with aging muscles needing to do significant weight training. A weak point, really.

PACE SELECTION. id not find this helpful. Mostly because there is pace selection, and there is increasing pace. For example, training for a faster 5K in order to train for a faster marathon. Did not provide any info on this.

The principles are good, excellent, actually. Just not well-developed.

Phil
★ ★ ★ ★ ☆
maha saeed
I purchased this book as what one would call a novice runner. I've run on and off for a little over a year, but only in the last 6 months have I been consistent. I am so slow, I am beyond a penguin and I hoped that this book would at least get me into penguin-land. However, this book assumes at least a 12 mm. I am slower than that by at least 4 minutes. I wish I had known that before I purchased it.

To be sure, the advice and program seem solid and very effective - and I can probably modify it down for my fitness level, but had I known going in that this book assumes a certain fitness level and running base, I probably would have waited another year before buying it.

I will take what I can from it for now and hopefully re-visit in a year or so when I will have the base necessary to do the program.
★ ★ ★ ☆ ☆
sarah abd allah
Book has a lot of good general information that I had forgotten. When I'm ready I I'm definitely going to try this method of training. I'm old school and have been injured a lot over the past 15 years. It makes a lot of sense. Kind of reminds me of Jack Daniels , but without the extra mileage. Would recommend it other.
★ ★ ★ ★ ☆
liana
I am in the Marine Corps and am always looking for a good running program that will reduce my 3 mile time. This program gives me a great plan instead of just running blind. I hate interval training, but I know it is the only way to get faster. I have been using the program for about a week, and I feel that it is challenging but not too excessive. Good program if you are already a runner and are looking to decrease you 5k/10k/half or full marathon. If you are new to running, I might suggest a different book to establish your base.
★ ★ ★ ★ ☆
gale varma
I have been a runner (off and on) since High school over 30 years ago. I found this book helpful in organizing a training plan and incorperating more rest days and harder training days. You kind of have to "drink the Kool-Aid" and immerse yourself into this plan to see the benifits. I would recomend this book to all levels of athletes but the novice athletes will benifit most.
★ ★ ★ ★ ★
shailey
I have followed the marathon plans for my last 3 races. I am now a huge advocate of the 3 run plus 2 cross training session approach. As an older runner, I have less overuse injuries and I'm still achieving PR's.
★ ★ ★ ★ ☆
auro
I began running 18 months ago, at age 55, prepping for half marathon. Work and home left little time to train, so I ran less days, and pushed long runs...FAST takes this to another level. Their research and charts really help to optimize training AND manage wear and tear on my old joints. I think I can train for full marathon now, registered for MCM, but first will shave 15 min off PR in half next week.

Don't expect magic, you will still work out 6 days a week, but only three very targeted runs, and smart cross training on other days. stretching and strength are covered, if a bit lightly. This book can be the basis got a full run training program
★ ★ ★ ★ ★
tamara reisch
This book is a perfect starting place for a new runner looking to take the first steps towards a running milestone like a 5k, 10k, half marathon or full marathon. It touches on so many important topics and is easy to follow. If you have a goal or are looking to find a goal to pursue this book is a must read.
★ ★ ★ ★ ★
kerry ann morgan
This book is an excellent resource for runners to improve your speed, increase your distance, prepare for races! Prevent injury by training smarter! Great training plans for different distances that you can tailor to your current level.
★ ★ ★ ★ ★
lauren andrews
This book was exactly what I needed. I am proof that this method works. Being a working mother I have time constraints to including marathon training. In 2013 I was training for a race to qualify for the Boston Marathon. This was my 4th marathon I was training for and I followed the program closing, adding in cross training on the off days, which was cycling or yoga. When it came down to my race day I had improved my time from my last marathon by cutting off 21 minutes, which I ran over 10 years ago, running 3 hours 28 minutes, which placed me well under my qualifying time for Boston. Needless to day I was just accepted to run the Boston marathon in 2015, which I am now planning to follow this book's training program again.

Love the book! Good luck to my fellow runners:)
★ ★ ★ ☆ ☆
abe kazemzadeh
I love the premise of the book to run just 3 days a week, because my favorite running book -
Daniels' Running Formula-3rd Edition
- would have me running 6 days/wk and my legs just hurt all the time when I did that. So 3 days sounded great, but the workouts are so hard that I can't actually do them. I based my workouts on my 5k time (I'm training for my third 1/2 marathon but have run a ton of 5ks) but I found I just plain can't do the tempo workout that they recommended. I like the short, fast workout, that one is really fun, but the tempo runs made me feel like I was back in college running laps around Kyle Field and trying not to die.
To be fair, I am a terrible distance runner (5k PR is 37 minutes), so they may be fantastic workouts for someone who is good at it, but I got so frustrated that I stopped running for a while and then went back to Jack Daniels' recommendations.
I like the overall tone of the book; one of the authors mentioned how his ankle inflexibility led to other problems which got me thinking about my leg issues, and it's also nice to know they're human too. And it's an easy read - I like the science behind running but it can get hard to wade through when talking about Vo2 max, etc.
Pros:
Stretching workout is simple and short enough that I actually do it
Workouts are tough enough that I feel like I've really worked out well
Written in an easy to read and friendly tone
Cons:
Setting my Garmin to beep at me when I wasn't at the correct pace was driving me insane, so much beeping!
Workouts are so tough I can't finished them
No 1/2 marathon routines - I don't want to run marathon distances
A LOT of the book is testimonials from clients, which basically all say "yay, worked for me!"
★ ★ ★ ★ ★
dee duren
The 3+2 approachability book proposes is something worth trying. The book explains in a simple and straightforward manner how to tackle a marathon training running fewer milestone any other training plan out there.
★ ★ ★ ★ ★
charu
This book is very well written, clearly constructed and easy to follow regardless of what level of runner you are. The fact that this book (and its first edition) has helped a large amount of runners is clear, because it has such a clearly defined principle of essentially making every workout count, cutting out "junk miles," and running with real purpose. The workouts described are hard, there's no two ways about it, but they allow for plenty of recovery time, and being able to mix in valuable cross-training is great. In addition to Brad Hudson's "Run Faster' - this is one of the best book on running I have read. Naturally this book will probably appeal more to existing readers of Runner's World magazine, but there's nothing wrong with that.
★ ★ ★ ★ ★
laura morgan
Good book! I have started to apply some of the training to my work outs. I ran my first Marathon Oct 2, 2016. I was running 3-4 days with 2 days cross training, but now I have a plan with times to hold. As a swim coach I hold my kids accountable for times. Now I will do the same for me. I hope to shed some time off my next marathon!! I did the best I could do with my training last year, but next season I will know more about myself and kick some butt!!
★ ★ ★ ☆ ☆
zoe tuck
...but it's not really for "running". It's for "Marathon training." While there are programs for shorter-distance races in the book, they are built on the assumption that your goal is to eventually "graduate" to longer distances, not to continually improve your performance in shorter races. Although I ran cross-country in high school and college, I now run because I MUST as a part of military training. I have long since lost any enjoyment of it and therefore any interest in running longer than I must. While I'm at it, their section on strength training is sparse and inept enough that it would be better left out (certainly, it is not worthy of the word "scientific" being in the title of the authoring organization).
Personally, both for my personal enjoyment and as a health recommendation for everyone, I'd recommend alternating "three quality runs" (at least half of which should be interval runs) with three days of ACTUAL strength training (a Convict Conditioning-style calisthenics progression, kettlebell work, powerlifting... anything but the mindless reps of light calisthenics that FIRST considers "strength training". Overall, a highly disappointing purchase for me, but probably worthwhile for someone with no background in exercise physiology who wanted eventually to do a Marathon.
★ ★ ★ ★ ★
mozart
I've trained for four marathons based on this book, and have since continuously improved in each, taking 24 minutes off my time, and qualifying for Boston in each marathon. I have also not only stayed injury-free, but I've also been able to overcome some older, nagging injuries, which I credit to the built-in recovery times and cross training. I would also recommend getting the iPhone app--it's an excellent complement to the book.
★ ★ ★ ☆ ☆
joell smith borne
A 300 page advertisement on why you should run 3 days a week and cross train two other days. Oh yeah, there's a 20-30 page training guide in there too. Good info, but skip the self-praise parts next time Bill.
★ ★ ★ ★ ★
blancanieves
For the people that are looking to improve their overall PR or a simple 5K, this is the book. Followed the schedule and was able to do my first half marathon and a 200 mile relay race with somewhat ease and with a time I never thought I'd have. Must read for runners looking to improve themselves.
★ ★ ★ ★ ★
karl sommer
As a 'mature' runner (I prefer that rather than old - I am 50). I believe the tools in the book will give me the ability to achieve my goals without pounding my body. It is a great read for the beginning and experienced runner.
★ ★ ★ ★ ☆
joyce dale
I just started the program (1st week) and it's early to say. The workout is no walk in the park. It whooped my ass. I did enjoy the book. It has lots of info on my training for my half marathon in June. I'll come back and post on how well I did.
★ ★ ★ ★ ☆
susan irei
This book is well written and shows a method that looks very promising, although I've already seen some negative criticism. I'll know better after trying the program for at least 12 weeks, in preparation for a race.
★ ★ ☆ ☆ ☆
john appel
This book was extremely padded with testimonials and faqs. This could have been 5 chapters. Chapter 1 and 2 would cover the program, 3 and 4 would cover the science and faqs and 5 could be testimonials. Throw everything else in appendices. The program is great. The book is underwelming.
★ ★ ★ ★ ★
kaiya
A great book and a great program. I recommend it to anyone who wants to improve their running and have a great and structured plan in doing so.

The authors have done all the thinking for you, you just have to do the running.
★ ★ ★ ★ ★
john hamilton
This book is incredible. It was written by some very smart people whom have the experience and passion for running. This book is a must have if you are trying to improve your marathon times and understand the science behind what you are trying to accomplish by running. It is running with a purpose!
★ ★ ☆ ☆ ☆
alyssa fine
I 'm considering the paper back version because there are pages that I really want to flick back and forward to. Tables that I need to compare and for me that means sitting with the details in front of me. The Kindle app I use does not make this possible and printing from the Ipad is still a bind. The content is sufficiently interesting for me to want to purchase a 'real' version though.
★ ★ ★ ★ ★
madelyn
If you have nothing but time to kill buy the book; read it and ignore what they recommend.
Otherwise, listen and get fitter faster because you aren't over-training so you have greater ease; greater ease less injury less injury more time for fitness and everything else.
★ ★ ★ ★ ☆
manjusha singh
I have spent over a year looking for the perfect program. Trying out programs with 5 running days, 4 running days, high intensity training, slow runs only, based on heart rate, based on pace, based on "effort". I feel like I've started every single running program out there and still not found the perfect one yet. But maybe there's no perfect running program. There are general principles that apply and for success, they have to be followed.

After reading quite a lot of running books and materials on running I think I have boiled it down to these principles. Stay healthy. Train consistently. Push yourself just a bit every time. Recover.
And that's what Run Less, Run Faster preaches. The training program is deceptively simple, based on your current speed and challenges you to improve. The plans are set in stone and allow for ample resting as well as recommending cross-training. With three running sessions a week and two cross-training sessions it does not overload you with constant training and it all is seemingly backed by scientific studies or science.

The book describes very succinctly how the program is structured with an overwhelming focus on training for a Boston Marathon Qualifying time. The straight-to-the-pointness of the book is really welcome but it pales a bit against a book such as Daniel's Running Formula which provides a lot more for the mental side but leaves out the precise training programs that are present in Run Less, Run Faster.

I am yet to embark on another training program, but here's hoping that it'll stick. It does seem to hit all of my boxes so no more excuses.
★ ★ ★ ★ ★
chip hopper
Don't think for one minute that running less is running easier. Far from it. Even though this is just a three day a week running plan each and every day is tough. In addition, you should do two days of cross training. Personally I prefer to swim two or three days. That seems to give me a nice total body workout. A running buddy of mine who follows this plan likes to bike. So he is able to run competitively (often winning his age group) while keeping his biking sharp. If you are willing to put in the three days, you can be a top competitive runner. For you bi-athletes or tri-athletes, this is the program for you. For me, I am just an old runner (age 69) who wants to keep plugging along. Combining the three day running plan with two days of swimming keeps me in sight of a medal finish. Each year for the last four years I have managed to finish a marathon in a Boston Marathon qualifying time. I am proud of that. I give this plan a lot of credit for that result.
★ ★ ★ ★ ☆
sarina
I was hoping to finish it over this weekend due to size (aka it didn't fit well in my purse) and took it with me today due to some extended commute time, but I didn't expect to finish it in one day. Part of the quick read is that a significant number of the book's ~300 pages are dedicated to charts and diagrams and for that reason I was very glad to be reading this in print v. on my Kindle.

Thoughts? This book is simultaneously an amazing reference/training tool and probably not the right book for me right now where I am in my running. The authors focus a lot on optimizing performance and that's not for me right now. I want to improve, of course, and am slightly obsessed with my 5K PRs but I'm not yet to the point where I think I want to use the extensive data here in my training. Unlike in the past, I'm pretty sure I truly mean it.

I want to enjoy my runs, I don't want to obsess over pace and time. As they said in the book, running with your wrist in front of your face isn't good for form. I also think their novice plan is at a higher level of novice than I am.

What I really loved about this book?

-the pace tables. I find it very hard to know what my pace can/should be at a new to me distance/course. I still feel like I'm running blind so have definitely saved these charts.
-This book scales, it has goal pace/workout time/pace info for times from a :16:00-:40:00 5K. It's definitely a reference book that can and should be revisited
- the precise workouts-what you should do and for how long. I'm definitely guilty of unfocused runs, and trying to change that.
- I really like their cross training workouts. Since I found that both of my Blink locations have rowing machines I've been doing that and I think the time/pace guidelines there are helpful.
-The explanations that running less isn't working out less and how to use cross training to reduce injury risk and balance muscles worked.
- It's not too science heavy. There's a ton of useful data and explanations but they don't overburden the reader with details on lactate threshold. This is a layrunner's guide.

I didn't really care for their argument that "If you're more than 30 pounds overweight, walking rather than running is advisable until you have reduced your excess weight." What does that even mean? Reduced it to normal? Reduced it to 29 lbs over? It's not particularly helpful guidance, nor do I think your success in running is predicated on the scale. But they're health educators so I see where they're coming from.

I think this book is a great tool for someone who has run a half/full and wants to improve on that. It's also amazing if you want a hands on, how to for Boston including a physical assessment test to see if a BQ is possible. I don't think it's for the novice runner trying those distances for the first time without a stronger base than is typical for beginning a plan for those distances. I look forward to revisiting this book in a year or so when I'm more experienced to see if the workouts work for me then.
★ ★ ★ ★ ★
ochiewo
If you're a casual 5k+ runner wishing to take it up a few (or a lot of) notches-these plans are for you!

Be patient! While I believe the 5k plans are relatively safe- there is an inherent danger in training too hard too fast, particularly in the long runs. The payoff is big-but just take it slow. Set very achievable goals, in the beginning, and go from there.

A friend & I bought a copy of this about 7 years ago & got immediate results on a 5k- went from 22 mins to 19:30. But, riding that success, I soon discovered what IT band pain was while doing the half-marathon training plan.

Again, these plans work- but do yourself a favor and set modest goals in the beginning & give yourself time to stretch & possibly use a foam roller.
★ ★ ★ ★ ★
kelseym
I used this book to qualify for the Boston marathon. It's a great training program for anyone who likes to vary workouts and is pressed for time. The idea behind this training program is to run 3 days a week and cross train 2 days a week. It was really helpful to have tailored workouts for my goal pace (the book contains spreadsheets of plans for many marathon goal paces), and I enjoyed the 3 different runs the plan laid out each week. I have been bored in prior training programs but there was good variety among the track workouts and tempo runs. I was initially dubious that I would be able to have a good marathon race given that I was running fewer miles than most programs, but I had no problem and think the track and tempo workouts really help condition your body.
★ ☆ ☆ ☆ ☆
marin rose
As a marathoner for 4 years, I think this book is a great concept. The problems are, I don't swim, row, or bike....I'm a runner, not a triathlete. I didn't know before I bought this book that they recommend ONLY 3 cross training options, and they tell you why other options will NOT work.

Page 94: "FIRST prefers non-weight-bearing activities such as swimming, biking, and rowing as cross-training activities to compliment the three key runs.".

I do believe that cross training is essential; I cross train 2 days and run 5 (one day is a double). I'm also a third degree black belt who loves cardio and various cross training activities....non of which have ever been biking, rowing, swimming.

Page 94: "Yoga, Pilates, Cross-Fit, and P90X are NOT considered part of the 3plus2 cross training approach."

So, if I don't follow their choices, then I'm not going to meet my aerobic requirements for their method. Hence,
this makes this book useless for me. Again, had I known this, I would not have purchased.
So, I'm not so sure I want to "gamble" with this practice if I cannot do their cross training. They make good logic as to why the other methods of cross training will not compensate for swimming/rowing/biking, but that doesn't help me.
Some of you might want to tell me to go ahead and do other cross training....but my POINT here is they TELL you SPECIFICALLY to bike, row, or swim. This is the "issue" I have with their method/book.
I'm NOT a triathlete for these reasons:
I'm not going to join a gym with a pool....I detest pool water, and the pools around here are limited to the time you can swim for cross training.the travel time to from the pool is approximately 15 minutes each way. I don't have the time and patience for the swimming. That's why I'm not a triathlete.
I can't row because I have a very bad shoulder injury from a car accident....and where would I row except a gym where there is a rowing machine. No thanks!!!!!!!!!!!!
Biking hurts my shoulder/neck as well. Besides, I don't have a bike, and I'm not going to purchase a bike and I don't have anywhere to bike except roadways, and I think that is too dangerous. I run on sidewalks....not roads. So, even if my shoulder could handle biking, I would now need additional time to load up my bike, get to a bike park , ride, load up my bike, and drive home. I could have done a 10 mile run! And I now have to buy a bike rack for the car. AND, there is no way I'm joining a gym just for a spin cycle class. I've never ever liked stationary bikes. That is way worse for me than having to run on my treadmill. I'm not a biker! Hence why I'm a runner and certainly NOT a triathlete.

All this "complaining" aside, this method is NOT for me. Wish they had "approved" of other cross training methods or were CLEAR in their marketing descriptions as to ONLY 3 acceptable cross training exercises.
So, if you love biking, rowing, and swimming, buy the book. If not, don't.

I am also REALLY curious as why the left walking out of the cross train options. For those of you who want to say "you can walk", then I say "they should have included it as an option...hence my one star rating."
★ ★ ★ ★ ★
elizabeth gage
I bought this book with views to use it for running my 6th marathon. I'm 45 years old and wanted to get into Boston. My last marathon was 3:36 so I was about 11 or 12 minutes from my goal. Using the program I was able to run a 3:20 marathon 2 weeks ago and with this probably I will classify for Boston 2016. The 3 run a week program is very demanding, especially the intervals and tempo runs, but it took my running to the next level. I never thought I could run a marathon under 5:00min x km (I end up running 4:41x km), this coming from someone who started running 7 years ago. My guess is this book will work better for runners that have been running some time more than novice runners.

This book is not for the runners that like to run slow. I have to warn you, since the marathon program is very demanding you will get kind of tired toward the end. Keep with it! And reach your goals!
★ ★ ★ ☆ ☆
chris lange
Other reviewers have effectively laid out the format and premise of the book. My main interest in this book was to incorporate increased intensity into a run-focused triathlon training plan. I think the use of cross-training in the FIRST system lends itself well to that.

They do a very good job discussing strength training as a complement to running, and provide a very useful and concise chapter to build those workouts. Even though I don't strictly follow their running regimen, I love the strength program and continue to use a slightly modified version of it.

However, I think users of this book should already have a fairly robust aerobic base and be somewhat accustomed to speed work. If you have any nagging injuries, then rest, rehab, and rebuild before starting this program.

The three weekly intense run sessions advocated in the book progress fairly rapidly and leave the reader very little flexibility for adapting the program for relative rest or minor injuries. Their stated view is basically if you miss two run sessions in a row, go back to the drawing board on setting a goal race. For high-level competitors that is probably true, but given that most of the book's audience will be novice or intermediate runners, I think the programs should be more flexible and still allow someone to work toward rewarding participation in a goal race, if not a PR every single time.

I'm not a marathoner yet, so I can't judge whether the relatively low weekly mileage (due to cutting out slower "junk" miles) is problematic for those training for longer distances.

Overall it is an intriguing take on training, that is probably best-suited to those already comfortable with how their bodies respond to the demands of ambitious progressions of speed and tempo work. Those looking to add faster workouts to a stale regimen of same-pace slow runs, or who have recently been injury-prone, may be better served introducing speed work more gradually than presented here.
★ ★ ★ ★ ☆
steven slaughter
I have an earlier edition of this book, and have found it to be a terrific resource for planning my running workouts.

Due to an old knee injury, I can't run on consecutive days, which makes this three-runs-a-week system perfect for me. The specific training plans for different distances, backed up by detailed charts of times you should run for various parts of your workout, have been greatly useful in helping me increase my speed and stamina. (I've run four half-marathons so far, with times dropping from 1:57 to 1:49, and the next one will be faster still; not earth-shaking times, even for a middle-aged guy, but I hope they show I'm not a total newbie.)

I've mainly relied on the workout plans and time/speed charts; haven't used much of the other info (some of which is best for beginning runners, and does not always ring with expertise). And yeah, they could have printed fewer letters praising their system. But that's the only sourish note in a book that can transform the training plans of the countless people who can't, or won't, run every day.
★ ★ ★ ★ ★
soraya
I am a 11 time marathon runner and I started using this book and the marathon training program before my 10th full marathon, the Boston Marathon 2013. Prior to reading this book, I had experienced injury after injury due to over training. I love the training program found in this book. ONLY running 3 times a week is perfect for me. Since I had already run marathons, I knew what my finish time was and what new goals I wanted to reach for. I had also already qualified for Boston (BQ) and I used this book in preparation to run the Boston Marathon.

It is so important that this book also covered the importance of cross training, stretching, and resistance training. To be an efficient runner, you need to do all aspects of training, not just running. They also address the importance of rest! The older we get, the more and more important rest and recovery is.

I recommend this book to all my followers on Facebook as well as my clients. I am a personal trainer, running coach, and marathoner.

Jody Stoops
crossmyheartfitness.com
★ ★ ★ ★ ★
clumsy me
This is the second time I've purchased this book - I gave my first copy away to a friend b/c I found it so helpful. I used the training in it to PR by 18 minutes (in the marathon) and qualify for Boston. I also cut 10 minutes off an already-strong half marathon time inside of a year.
It also has great tips on strength training, cross training, stretching, nutrition, tri training, etc.
The workouts are so specific, you know exactly where your fitness level is and can use it to perfectly execute a race. I swear by it, as do my friends who have used it to race - we all hit our goals and PR'd.
★ ★ ★ ★ ★
ellinor
As a former athlete, I knew I wanted to keep in shape, but I wasn't sure how to go about doing it. This book gave me a clear training guide to get back into the shape I wanted to be in. I don't on being a competitive runner anytime soon, be feel confident in my training knowing I could with the help of this book. I have recommended this book to others before, and will continue to do so, because it can and will help anyone who follows the training recommendations and programs in this book.
★ ★ ★ ★ ☆
leo rees murphy
I bought the kindle version of this book last year and planned to use it to train for a marathon. I loved the advice and the plans in the book, but I found it nearly impossible to use as a real training guide in the electronic form. In order to build your training plan you have to consult several different tables, and as you're getting used to each workout you will want to refer to the book again and again to remind yourself exactly how the workout should be done. This was simply too difficult with the electronic version so I put it aside and followed a different plan ... to mixed results. (I finished the marathon, but not like I wanted to.)

This year I purchased the paper version and have found it much easier to build the training plan and to consult the book when I have questions. I would give the book 5 stars except that the way it is constructed leaves a lot to be desired. As I mentioned, you have to flip between many different tables on many different pages and in different sections of the book to come up with your plan for the week, or for a particular race. For example, if you're training for a 5k you have to first choose your base time from a previous race or by doing the interval workout they recommend. This tells you what your paces should be for each workout using the pace tables. There are pace tables for different race distances, such as 5k, 10k, or half or full marathon. Then you need to flip to the cross-training section and decide what cross-training to do, and then you need to plan out how all of these different runs and paces and cross-training workouts should fit into a week. The book provides 12-week and 16-week plans for the different distances, but it provides separate charts for the runs and the cross-training, both in different parts of the book. This is difficult to follow. They could have solved this with a dozen pages at the end that pull all the charts and plans together into a comprehensive whole for each race distance so you could just flip to it and know in Week 1, on Day One, you do X, the next day Y, etc. I ended up constructing such a table for myself, which took a lot of time flipping back and forth through the book.

After doing that I discovered there is a companion app for iOS (iphone/ipad) that takes all the work out of it for you. See here: [...]
You just tell the app what distance you're training for, the date, and your base 5k pace, and the app does all the work for you, presenting a 12- or 16-week training plan, including cross-training. It's wonderful! You still want the book to refer to the instructions for each workout so you can make sure you're doing it all correctly, but the app is an absolutely indispensable companion to the book.

Bottom line: Get the paperback book and the app and you will be very happy. I am loving the structure and the goals for each workout and after just a few weeks I feel I'm making much better progress already than I ever made using any other plan.
★ ★ ★ ★ ★
diane delucia
The authors have this book have a lot knowledge AND wisdom, and they share it in an effective way. This is not only a great running / fitness book, but also a book on aging. Their recommendations and perspective was extremely valuable to me in many ways. I am grateful they wrote it. You don't have to be a marathoner benefit from this book. Highly recommended.
★ ★ ★ ★ ☆
shahid azad
I've been running for several years - always training for the next race. I usually go online and google "half marathon training plan" and find one that looks reasonable and I follow it to a T. I print it and hang it in my office and I do whatever the distance/pace/time says on the little sheet. Lately I've been questioning the wisdom in that, particularly when the googled sheet calls for 5 or 6 runs a week. It's those "3 miles easy pace" junk runs that bother me the most. I get that I'm supposed to keep increasing mileage, but those workouts seem like such throwaways.

Enter this book where the whole premise is 3 plus 2. 3 good running workouts each week - tempo run, long run and speed work. Plus 2 cross-training workouts - rowing, biking, swimming, etc. I have been doing triathlons also so this program definitely appealed to me as I'd get to keep up my cycling and swimming fitness, but still stay focused on the run.

I'm going to give it a shot, but definitely recommend this book for any runner looking for a different training plan, particularly those with a triathlon background.
★ ★ ★ ★ ★
sarah farley
I disagree completely with the reviewer who said this is not for seasoned runners. I have been running for years, and this book worked wonders for me. Most other running books advocate running crazy high mileage nearly six or seven days a week. I adhered to that philosophy for years and found that despite all of the junk miles, I was not getting much faster and I was getting injured often. This book describes the three quality running workouts for each week, lays out the exact paces you need to hit, and lets you get to work. Other running books encourage running weekly long runs at a much slower pace than you intend to run in the race, so your body is not getting used to that pace. If you want to race faster, you have to train faster, and this book adopts that philosophy. I started training with this book in June, and by December, I had new PRs in every distance I attempted, and I have been injury free. I am a firm believer!
★ ★ ★ ★ ☆
bahia
As a new runner I found this very helpful. I had run for about a year with little to no guidance, then spent a couple hours online looking through training programs and settled on one I used for about two months. Although the training plan I had settled on was fairly similar to what this book suggests anyway, the book has lots of helpful explanations for what the purpose of each component of training is. That background is very helpful when deciding what little changes you might want to make to this or another training program for yourself.

My only qualification about the book is that it seems very geared toward people who are 40+ trying to maintain their previous running times as long as possible. Nothing wrong with that, but I'm 23, so I think the advice they give about the importance of rest might not apply as much since it's couched in terms of running as you age. The only other thing I'd like to see in the book is advice about how to incorporate hill running into your training.
★ ★ ★ ★ ★
rolana
I got this book as a gift for Christmas and started reading it right away. I was part of a running group / training program already, so I didn't actually start following the plan right away. I burnt out during my marathon training, and didn't quite reach my goal. I have decided now to give this method a try in preparation for an upcoming 5K. So far, I feel strong and fresh for every workout. The tempo runs are very challenging, as it is a faster pace than I would "normally" run, but I can do it and I am already seeing improvement.
If you are looking to get stronger and faster, this just might be the plan for you! So far, I am a fan!
★ ★ ★ ★ ☆
matthew summers
The program is scientific and works well for me. It requires running quite a lot to me. I never trained more than half marathon for full marathon, my last best time was 4:24. I followed FIRST program this time, the target time was 3:51. I completed 14 weeks. For the third run, I didn't run that much but faster. The long run pace in the book is slower than the target marathon pace. I actually don't know whether it is good. Anyway, I ended up 3:57 and was the best condition after race ever. I also do the muscle strengthening, flexibility and cross-training exercise in the book.
★ ★ ★ ★ ★
arnab
I wish I had downloaded this book 6 months ago. I would have been much smarter about training for an 18 mile race I did in September. I have always trained three days per week since starting running regularly and working into long distances several years ago. I am also a triathlete, so swimming and cycling are already a natural part of my fitness schedule. What is new for me is having prescribed speeds for intervals, tempo runs and long runs. These help ensure that I am maximizing my training time, which is helpful since I am a busy mom of four who homeschools, works as an ER and ICU nurse, is an Awana Cubbies Director, and leads a 4-H group.

Currently my goal is to dial back from the high milage I had been doing over the summer and shave time off my 5K time to PR in a Thanksgiving race. But this book also gives me hope that I can someday complete my first marathon with a good time and a smile on my face.

Fellow triathletes will be happy to know that there is a chapter that discusses how to adapt FIRST methods to triathlon training.
★ ★ ★ ★ ★
priscilla
I found this book to absolutely essential to my training and goal setting. This book provides workouts, realistic approaches to your training regimen, and wonderful cross-training workouts for every skill level. Whether you're new to running or training toward the Boston Marathon, try the tips and techniques in this book and you'll see significant overall improvement in a short time by following the plan.
★ ★ ★ ☆ ☆
chattyswhimsies
I had high hopes for this training method. I followed it rigorously for both a 10k and a half marathon.

For the 10k I ran faster than my target pace, but I fell way short on the half marathon. My legs just ran out of gas after 6 miles. When I've had that feeling before (I've run 9 marathons and ridden in centuries and double centuries), it was because I hadn't run/ridden enough miles during training.

I do think the cross training helped avoid injuries.

So it is back to slogging out the miles (40-50 miles a week leading up to a long race), running as fast as I can each time versus the three types of runs in the book: fast track intervals, tempo runs at or slightly below race pace, and long runs at slower than race pace.

One thing that seemed particularly silly during the half marathon training was running 14 & 15 miles (at slower than race pace). Running that long is debilitating even with the days off. They tell you to take up to a week off after the half marathon when you've run only 13.1 miles, but one or two days after running 15 miles, you are back at it.

I did quite well training for marathons never running more than 10 miles at a time. The key (for me anyway) is to learn to run at target race pace for long periods of time. That is what you need to do during the actual race.

There is some of that at the end of the marathon training plan in the book (10 miles at race pace), but there are also numerous 18-20 mile runs at slower than race pace, which for me are counter productive.
★ ★ ★ ☆ ☆
victoria beard
330 pages and it boils down to:

run 1 day speedwork
run 1 day tempo run
run 1 day long run

then instead of in between doing easy recovery runs, says to do whatever crosstraining you want. Then there's charts to hone in on your exact pace for that workout. This is too complicated a formula for practically every runner.

For me I have a rough idea of the mileage and effort I'll put in. Depends on how I feel, the weather, what the day has been like. My basic speedwork is 2M warmup (arbitrarily, my track is 2 miles from my house) then 4 1600s with 800 recovery. Some days that's too hard and then I'll do 1600, 1200, 800, etc.Some days 1600s just bore me and I'll change it up. This book requires you to basically do homework for a time at the beginning of the week or before the workout, and I grew tired of it.

I try to do speed, tempo, long, mostly recovery days in between, and occasionally will switch a recovery run for a swim. When you start analyzing your training like this, it overwhelms, and to me at least thinking about running all the time burns me out.
★ ★ ★ ★ ★
blue jay
The other reviewers have already said it and I concur: Great book if you are looking for a program to get faster, even finally qualify for Boston. It is very easy to read, does not get boring and the tables are easy to figure out and easy to use to put your own training program together no matter what your level. Some main points are repeated throughout the book which helps to reinforce the info. If you want to get faster and are willing to put in the effort, then this is the right book for you.
★ ★ ★ ★ ☆
vicki brown
I found it helpful to get better marathon times, but since I found another program I liked much better, I realized this book is a bit overwhelming with testimonials that really didn't add much useful information. The training schedules were very helpful to map out plans, but for me there are other plans that excite me more and keep me more motivated. This book would be good for newbies looking to get started.
★ ★ ★ ★ ★
barbara ruszkowski
After over 15 years of running, I bought Run Less, Run Faster and it has completely changed my life. I have used the FIRST training plans exactly as prescribed in this book for three marathons. Each race resulted in a new PR, and my third marathon was a Boston qualifying time. I haven't experienced any injuries with these plans, and I feel that only three runs a week will allow me to continue running for many years to come. I would highly recommend this book to any runner who is prone to injury or short on time to train.
★ ★ ★ ★ ★
barron
Forgive me if I seem over-enthusiastic...reviewing right after a great run! I bought this book before beginning training for my 4th half marathon. I've gotten to the point in my running where I no longer am satisfied just to finish a race without walking. At the same time, I'm a working mom who has limited time to run. My half isn't until next month, but I'm feeling very confident based on my training run times. I am definitely getting faster.
★ ★ ★ ★ ★
kim walls
This is the Runner's Bible! And a must if you are like most of us, training based on mileage and don't have a focused and specific training plan. It's useful for everybody, even if you are training for a 5K, Marathon or Triathlon
★ ★ ★ ★ ★
marcia
Great, easy to use program for any running goal! This will definitely improve your fitness and overall running performance. The 3 days a week of running allows your body to stay fresh throughout training.
★ ★ ★ ★ ★
felito
I just received this book as a gift today and already after only reading two chapters I'm motivated and eager to begin the program. I also found the information in the first chapters very helpful already! I'm a novice runner and think this will be a great program for me.
★ ★ ☆ ☆ ☆
temmy arthapuri
This review relates specifically to using this book for marathon training. I am making no statement on its effectiveness for running faster at shorter distances, such as a 5k. And that is my first complaint about the book. The majority of the discussion is framed in relation to your 5k time. This is the equivalent of trying to teach someone about oranges by talking about apples. I guess you're supposed to go out and measure your 5k time. Then you can grind your numbers through different conversion tables to arrive at marathon times. How does a 5k really equate to a marathon? The same way an apple equals an orange.

Here's the important part: Three quality runs per week sounds great. Speed run, tempo run and long run (with cross training in between). The simple reality for me was that I gained speed in short distances at the expense of losing my stamina for the long runs. How many times have we heard if you want to be able to run a lot of miles you have to train by running a lot of miles? Three runs per week just wasn't enough. Yes, I gained speed on short runs - I even ran a half marathon at a personal best time - but week after week my long runs got tougher and tougher until I couldn't do them anymore. It's the same problem of the apples and oranges. Cross training (i.e. biking or swimming) is great, but biking and swimming unfortunately do not improve your running. My stamina came back when I reverted to my proven training methods.

One last word of caution. Everyone's body responds differently to different stressors, so for this you really have to know thyself... All of the hard pounding from the speed repeats that is the core of this program caused me to sustain more pains and injuries than I ever did running 6-8 miles every day through the week with a long run on the weekends. The idea that you will get injured less because you are running less did not hold true for me.

Good luck and keep running.
★ ★ ☆ ☆ ☆
brita
I'll save the potential buyer a few bucks by summarizing the book thus: run three days a week, and make those runs count: run an interval workout Day One, a tempo run Day Two, and a long run Day Three. Have rest/X-training days in between.

For a complete novice, this book might be useful. But for anyone who's run for any length of time and has read their share of running books, this particular offering doesn't add much to your knowledge base. Consists mostly of filler in the form of letters written to the authors thanking them for their training method, or really basic Q&A that anyone with running experience pretty much already knows the answers to.
★ ☆ ☆ ☆ ☆
keili
I'm an English teacher - and I must admit that maths is not my strong point.
If you're the same category - then honestly - I would steer clear of this book - it's full of frustrating calculations, tables and appendices.
★ ☆ ☆ ☆ ☆
ossama
Please read this link below and you'll understand why I think system isn't an efficient use of your training time.

(...)

In many cases using FIRST, I would hit my target work outs and still had bonking issues in marathons because I didn't develop my aerobic systems well enough. So, running miles 20 to 26.2 was always an unpredictable crap shoot. FYI, fueling for glycogen depletion wasn't the problem.
Please Rate Stronger Runner with the Revolutionary 3-Run-a-Week Training Program