The Girl Who Lived: A Thrilling Suspense Novel
By Christopher Greyson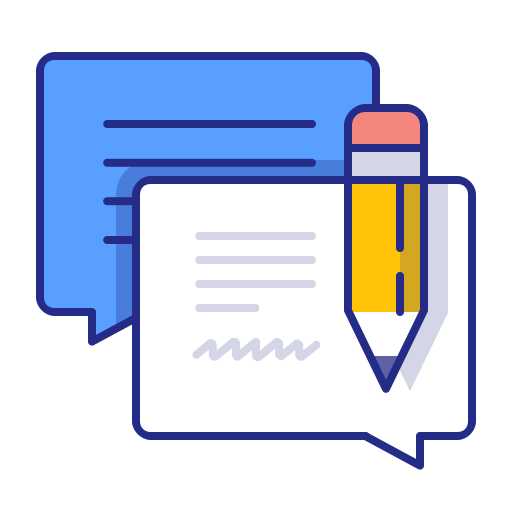 Total feedbacks: 79
★

★

★

★

★

★

★

★

★

☆

★

★

★

☆

☆

★

★

☆

☆

☆

★

☆

☆

☆

☆

Looking for The Girl Who Lived: A Thrilling Suspense Novel in
PDF
? Check out Scribid.com

Audiobook
Check out Audiobooks.com
★ ★ ★ ★ ★
antonella campana
I'd received a copy of this book via Netgalley and promptly forgot about it due to school and other obligations. I started, and finished, it today. This is an amazing story with so many twists and turns. Faith is a fantastic character and the story is told at just the right pace. I recommend this book 110%, you will not be disappointed!
★ ★ ★ ☆ ☆
nida elley
I like that this book is "off-formula"-the protagonist is a hot mess, rather than a spunky heroine. Can't really say I enjoyed the viewpoint of a masochistic addict, but I was captivated.
I didn't like the climatic 'whodunnit' section. It was clunky and there were huge holes. I was glad for the breath of redemption in the finale though.
★ ★ ★ ★ ☆
josh ernewein
This book was exciting and full of surprise-until a point. Then, maybe because I am a huge fan of the genre, I pretty much knew the bad guy and most of the answers to the rest. It is still a good read and I think the author did a good job of combining the information to the plot with true revealed surprised. I am glad that I read it.
★ ★ ★ ★ ★
avril somerville
I'm a big fan of Christopher Greyson's Jack Stratton series so was excited to read his latest novel. I was not disappointed. Although, I miss some of the wise cracking Jack Stratton dialogue, this book kept me up reading late into the night. A well-paced psychological thriller that keeps you guessing right to the end. Highly Recommended
★ ★ ★ ★ ★
paul nelson
The Girl Who Lived is just that, about a young girl who lives when those she loves are murdered. This book has well developed characters and a plot that has twists and turns throughout. I don't want to give away the story, but what I will say is that I didn't figure out who done it until nearly the end of the book. Well done Mr. Greyson!
★ ★ ★ ★ ★
enixxe
I love reading Christopher Greyson's mystery books!! This book had me guessing right to the end. I am always waiting for a new book to come out. He is my favorite author. I don't want to say too much about this book so I don't give anything away but I highly recommend it!!
★ ☆ ☆ ☆ ☆
amanda ricke
Juvenile . I'd rather be doing laundry than reading this book. Just too much ghost BS.
If you like to read that sort of thing, go for it. I'm wasting my time just writing about it, let alone reading the book.
★ ★ ★ ★ ★
brian spangler
I have loved Christopher Greyson's Jack Stratton series so when I saw this book I decided to give it a shot. What a great choice because this book was awesome. I was totally surprised by all of the plot twists!!! I can normally figure things out but this book was a total mystery!!! What a great read! I hope he continues to write books like this because I will definitely be reading them!
★ ★ ★ ★ ☆
victoria ahmad
Suffering a staggering loss that would leave the best of us on edge, Faith Winters toppled over. Having been recently released from yet another psychiatric institution, Faith sets out to find answers of her own. Suspenseful and propulsive, The Girl Who Lived will keep you wondering just who you can trust.
★ ★ ★ ★ ★
hien bui
Christopher Greyson is one of my favorite authors and he has written another winner in The Girl Who Lived. Full of twists and turns, this story kept me on the edge of my seat! Lots of memorable characters. Very well written. Highly recommend!
★ ★ ★ ★ ★
andrea dinsky
Wow! Everyone, and I do mean everyone, is a suspect! Don't trust anyone and watch out for fake friends and dark places. Will Faith have the faith to survive, when everything points to her as either the killer or a crazy girl who belongs in an institution? This is a great read and one you won't forget!
★ ★ ★ ★ ☆
richelle french
What a wonderfully dark, somewhat depressing book with a character whom I can empathize with on one hand, and want to beat over the head with the other.
A few twists I saw coming, and most importantly, a couple I didn't, especially at the end! It's not often I get caught that flat footed, but overall a thoroughly gripping book.
★ ★ ★ ★ ★
sandy straubhaar
I didn't read the reviews so I don't know how many of them say they figured out early, but not me. Everyone was a suspect! They only got scratched off the list when they died. ?
Poor Faith! She went through so much. I'd love to see this as a film!
★ ☆ ☆ ☆ ☆
nichola gill
Save me from another book about a self absorb drunk. If I didn't need to read this for book club I would have quit after the first couple of chapters. Don't waste your time. This book is a mess. The story is too incredible to be believed.
★ ★ ★ ★ ★
tom slama
WOW!!! My first time reading a book by this author. I'll definitely read his other novels. I thought I had guessed who the real evil one was, but I was mistaken. Great character development and surprise twists. Bravo!
★ ☆ ☆ ☆ ☆
joonif
Mystery plot aside, this has got to be the most annoying, whinny and irritating protagonist ever put to paper. After a hundred or so pages I found myself wishing she hadn't been what the title suggests. While I enjoy discovering new authors I honestly cannot see me reading another of Mr. Greyson's works. Far too tedious. Sorry.
★ ★ ★ ★ ★
lindsey geller lister
Best book I have read in a while. The poor girl who lived was such a hopeless mess and had so many issues. A very touching story that kept you guessing until the very end. How she kept on living is the question leftover.
★ ★ ★ ★ ☆
heath
Couldn't put it down. So many twists and turns. You care for Faith because she was a victim all along...she didn't do herself any favors...but she did have a difficult time in getting ahead of the killer. Scary and suspenseful. Plan on reading straight through!
★ ★ ★ ★ ★
hagglebom
I sympathized for the character. Such a frustrating set of cirrcumstances she had in her life. I couldn't put the book down because I kept hoping she would continue to survive. If it was real life I did not want to meet her.
★ ★ ★ ★ ☆
kristle
This book was a quick read and kept me turning the pages. The story was enjoyable. I did struggle a little with the ending. I feel there could have been a little more in the background to make me feel like the outcome was genuine and completely believable. Despite the former, I still enjoyed the book a great deal.
★ ★ ★ ★ ☆
isabelle
First time I have read anything written by this author but after reading this book I will read some of the others. From the start you were kept wondering..."What really happened? The writer kept taking you down multiple paths..."Who really did it?" The main character's emotions were constantly in a state of turmoil. You had to stay focused in order not lose the trail that lead to the culmination of the story...perhaps, too many possibilities?
★ ★ ★ ★ ★
lilimar
I read the Jack Stratton series and loved it. Waiting on the next book. Just finished The Girl Who Lived it was with out a doubt the most intriguing book I ever read. I couldn't put it down. So many twists and turns you couldn't even guess the ending!! It's a MUST read!
★ ★ ★ ★ ★
susanwise2
I normally don't buy books like this but thought I would give it a shot. And I am so glad I did! This book kept the suspense going continually! Highly recommend this book!!! Ending was totally not what I expected!
★ ★ ★ ★ ☆
jroberts388
When Faith saw Titus filling the doorway, her shoulders slumped. Titus was built like a small mountain: six foot six and over three hundred pounds. But it wasn't his size that made her stand down. She'd taken on bigger men. No, it was the big grin on his broad face.
★ ★ ★ ★ ★
vibeke skjolden
I read a lot of books.. several per week and this is by far the best I have read this year. A wonderful plot that had me guessing ..did he do it, what about thei person... and it eventually was someone I never guessed. A wonderful insight in to a very troubled person.
★ ★ ★ ★ ☆
chris king
I am a big fan of Christopher Greyson so I couldn't wait to read this book. This is a pretty good book. It starts out a little slow but does pick up. I usually see the twist coming but not so much with this one. I would definitely recommend this book.
★ ★ ★ ☆ ☆
anouska spiers
The characters seemed a little flat and one-dimensional to me. I never felt a connection with any one of them, and even had a hard time keeping track of who each one was. I found the ending to be far-fetched. No, I found the ending to be preposterous.
★ ★ ★ ★ ☆
glenda carlson
5 out of 5 -This book holds your attention from the beginning to the end! Faith has just been released from a psychiatric hospital. Ten years ago, Four people were brutally murdered, one girl lived...Faith. Faith wants to track down the killer. Can she do that struggling with alcoholism and heading towards a path of self destruction. This book makes you question everyone until the very end.
★ ★ ★ ★ ☆
keanna daniels
The storyline was interesting. The killer was a surprise, but no spoilers here. It did drag at times, but overall was worth reading. I found it a tad bit depressing even with the decent resolution. I much prefer Greyson's "Jack" stories.
★ ★ ★ ★ ★
orangerful
If you are a fan of Christopher Greyson you will not be disappointed with his latest book. If you have never read one of his novels you can't go wrong starting here. The Girl Who Lived is a psychological thriller with a lot of twists that keep you hooked until the end. I was honored to receive an advanced copy, and have recommended to friends and family.
★ ★ ★ ★ ☆
karoline
Good old fashioned writing with a great story and too many twists and turns to count. I finally gave up trying to figure out what was going to happen and who the real bad guys were because I was always wrong. Looking forward to the rest of the series.
★ ★ ★ ☆ ☆
rossini
There were so many twists and turns, so many characters to digest I felt lost at many junctions of this book. I don't know how Faith hangs in the mix of so many pitfalls of deception, lies and manipulations coming from so many directions.
★ ★ ★ ★ ★
kathy rausch
One of the best books I have read in a long time. Can't wait for another. Book like this from this author. My sister left on a three week cruise and this is book I told
her to read. A different book a page Turner for sure. Thanks Mr Greyson
★ ★ ★ ★ ★
janet storar
This is a grand book with a whole lot of twists and turns it left me dizzy with anticipation. Like Faith i did not know who to trust but I am so glad I suspected the evil mom. She was just too cold. Loved it!
★ ★ ★ ★ ★
carmyn
How did I ever miss this author? I instantly bought the rest! However his books should come with a warning: once you start one you will lose sleep turning page after page long into the night!!! Outstanding
★ ★ ★ ☆ ☆
nada taher
WAY too many characters. I had to keep a list and then the characters had aliases.
Got a little frustrating after awhile. Won't be reading Greyson's other books any time
soon. Plot was so so and convoluted. Sorry.
★ ★ ★ ★ ☆
sharon connolly
I just finished. I thought it was a really good book. There were times that I actually would say to myself "oh please don't let happen what I think is going to happen!!" I had a 40/60% guess ratio. Sometimes exactly what I thought would happen happened. It was the other 60% that kept me turning the pages
★ ★ ★ ★ ★
allister fein
This was another great read by the author. I enjoyed it and it kept you wanting to keep reading to the end. So did not expect who the bad person was at the end. Wow! Faith definitely did not give up. Loved it!
★ ★ ★ ★ ★
lauren mcculloch
A very complicated and twisting plot. How the author kept the characters straight is outstanding. I strongly recommend this story but don't start reading until you have time too spend as I it is hard to put down !!!
★ ★ ★ ★ ★
gaelen
I have read all the Stratton Series and enjoyed each and everyone of them! I didn't realize Mr Greyson wrote this thriller and that exactly as described, it shocked me and I highly recommend this book!!
★ ★ ★ ★ ★
holly tracy
This is very different from the Jack Stratton series. Not light hearted or humorous,but it is a good read. The plot is complicated and filled with unexpected twists and turns. I thought I had everything figured out but was totally surprised at the end. Very entertaining read.
★ ☆ ☆ ☆ ☆
tabitha
Very disappointing. Peppered with weak metaphors and lame attempts at sarcastic humor, this story showcases a cast of one-dimensional, unlikeable characters. I didn't care about the protagonist and any semblance of personality or sense of humor the author tried to give her fell completely flat. It was pretty easy to figure out who the killer was early on. The whole plot was so far-fetched and cliched; I just couldn't wait for the story to end. I won't be reading anything else from this author.
★ ★ ★ ★ ★
jenny challagundla
While I never thought of what it would be like to be the only one left from a killing spree Christopher Grayson has done a great job in telling this story and letting us know how this person would cope never seen the ending going the way it did !which is great as I usually get it right away gonna more of this author get the book you,'ll enjoy it!!!!
★ ★ ★ ★ ☆
hanin
I have renewed my Audible subscription after a few years off. Now, I must log on with the store and can purchase audible books through the website which is fine. However, I have an the store gift card that I cannot use to purchase audible books through their website. I think that anything you buy through the store should be able to be purchased with one of their gift cards. I would love to use my gift card for audible books but I guess not.
★ ★ ★ ★ ★
suzvt
Christopher Greyson writes books that are a pleasure to read. He keeps me interested, Kelly's the story moving and each book has twists and turns. The girl who lived has characters that are flawed, but believable. I see people i know in a lot of the characters in the stories. This particular story was about Faith and redemption, something we shank can use. Keep writing
★ ★ ★ ★ ★
liz sale
A very good book with lots of twists. In some thrillers you can figure out who did it. How ever with all the twists in this book I really had no idea till the end. It was hard to put the book down as it grabs you from the start and draws you in. I would recomend this book to any one who likes thrillers, suspense, or detective books. A great intertaining read.
★ ★ ★ ★ ☆
erin graham
Like my title implies, the lead character is a bit impulsive. To her defense, she just got out of the asylum and everyone in town is hiding something. It was hard to narrow down the suspects for Faith and me.
★ ★ ★ ★ ★
perry teicher
I chose the rating because this was a smooth and quick moving story . I didn't want to put it down. There wasn't one thing I didnt like. I' d recommend this book to anyone who enjoys a good murder mystery.
★ ★ ★ ★ ★
y m a
A book that can't be put down. My boss was mad at me, my wife was mad at me because I couldn't put this book down. Finally my wife told me one Saturday to sit down and finish this book so she could have her husband back.
★ ★ ★ ★ ★
kelin
I really enjoyed this mystery. The "whodunit" was sufficiently mysterious that I didn't figure it our until shortly before the unveiling. The clues were there, but not easily assembled, leaving me enjoyably challenged.
★ ★ ★ ★ ☆
sophia winnipeg
Edge of my seat. Addicting and couldn't put it down trying to guess Who done it! Very unique storyline with a familiar crime story feel. However, it was hard to bond with the lead character at times as she was so self destructive I was yelling out loud at her!
★ ★ ★ ★ ★
eric berntson
This is the first book in a while that I have been obsessed with. I could not put it down. It kept me guessing right up to the end. It was well written as well and I look forward to reading more from this author.
★ ★ ★ ★ ★
roxy dyer
The Girl Who Lived is an excellent addition to Christopher Greyson's catalogue. Fans of Jack Stratton will find something new but with the same fast paced action. New Greyson fans will get to experience the world of Faith alongside her as she battles her lifelong demons and a few new ones thrown into the mix. The emotion, characters and world feel real while the plot is a delightful whirlwind of red herrings intwined with great twists.
★ ★ ★ ★ ★
zac davis
I enjoy Christopher Greyson's other series very much. This book departs from that path and branches into a delightfully well crafted psychology thriller. As the story unfoldes and the layers peel back more twist and nuances are revealed that keep the reader guessing until the end.
★ ★ ★ ★ ★
andrea levine
I love the Jack series, so when I saw that Grayson wrote another book I was ecstatic. I could not put this one down. It was like reading a roller coaster. Ups and downs and twists and turns. Can't wait for the next one.
★ ★ ★ ★ ★
eugene
I absolutely enjoyed everything about this fascinating book. The dialogue was outrageous and real and entertaining. There were twists and spins in the plot that left me gasping. I did not want this story to end! Mr. Greyson definitely left me craving more pages and chapters. It was a great adventure.
★ ★ ★ ★ ★
catherine hewitt
The Girl Who Lived is a fantastic thriller that keeps you guessing through the entire book! This book drew me in as I tried to figure out who was behind what happened- I had to stay up and finish no matter the time. I highly recommend this book!
★ ★ ★ ★ ★
kendra
I thought I had the mystery figured out in the first chapter, but boy was I wrong. Hold on for lots of twists and turns. Read very closely because every time you think you have it figured out... well you don't. That's the best part about the book. Its a page turner and you never know what's going to happen next. Its a book you have to read to the very end! I love it!
★ ☆ ☆ ☆ ☆
jude alkhalil
This book was impossible for me to like. The protagonist was whiny, annoying, and self-destructive. The epitome of someone who blames the world for their issues and is constantly throwing a pity party. The ending was extremely disappointing. Overall, I did not enjoy this book atball.
★ ★ ☆ ☆ ☆
sandie
I found my mind wandering a lot as I read this book. It just didn't hold my attention and I thought it was hard to keep track of all the different characters, many of whom were either murderers and/or mentally unstable. I'm sure the author wants readers to root for the main character, but I didn't find her at all likeable. I'm glad I didn't pay anything to read this one.
★ ★ ★ ★ ★
luana
This was so intense, I could t stop reading. Now that it's over I can't stop weeping. Not just because the ending caught me off guard. But because I want more. Faith is amazing. We should all be this determined.
★ ★ ★ ★ ★
rickie
I don't usually write reviews but I really enjoyed this book. The Girl Who Lived is my first read by author, Christopher Greyson. I was hooked at chapter one. It was a real page-turner that left me guessing up to the very end of the book. It's unfortunate that I chose to start reading it during lunch while at work because I couldn't wait to get back to it.
★ ★ ★ ★ ★
jesusa
The story line was moving and suspenseful. I didn't figure out the ending. The author's style of writing makes it easy for the reader to envision themselves there with Faith. I enjoyed the time I spent reading the book.
★ ★ ★ ★ ★
dave johnson
I couldn't put the book down. I love reading a book that holds my attention the whole way through. I can't wait to read another but if it's as Good as this I better give myself a few days in between to get something done. Suspenseful and capturing are two words I would use to describe this book. Five stars loved it.
★ ★ ★ ★ ☆
aliyah
usually can figure the plot midway or a little more into the book, but this writer had me stumpned, every time i thought i had it figured out it was someone else,so good writer i read daily so i can usually tell very soon into a book if its. Gonna good or not.
★ ★ ★ ★ ★
tiffany peck
This book was very entertaining in that it was very fast paced and really had alot of plot twists without being confusing. The character was tough but vulnerable at the safe time which made her interesting and relatable.
★ ★ ★ ★ ★
jennifer mencarini
Faith was an incredible character, she was complex, tragic, and inspiring. I kept thinking I knew how this story would end, but I didn't have a clue. This book is a well written, addictive, psychological thrill ride.
★ ☆ ☆ ☆ ☆
sheila
The ending made me grumpy. It doesn't explain why Kim died, if she was supposedly the beloved one. Ugh. And then all that crap about the imaginary friends? Mental illness doesn't work that way - it was a bit cliche. Granted, it wasn't predictable - I didn't expect the ending, but it seemed like a stretch just for plot twist sake. And then it wasn't wrapped up well.
★ ★ ★ ★ ★
amelinda
I really enjoyed The girl who lived. It is a real page-turner. I was drawn into the story straight away and the characters are so well written that you feel as if you are there with them. I really recommend this book.
★ ★ ★ ★ ★
cielo botello
Filled with twists and turns, I read this book in one day. Couldn't put it down. It doesn't have you constantly wondering who the bad guy is, instead you realize with the main character as the story progresses. Written in such a way that I was literally hooked! For 24 hours!!!
★ ☆ ☆ ☆ ☆
katholtz
Frantic, so "out-there" it's full of sick sick people and even those who turn out to be ok are far from ok ... leaves a sour taste ... too vicious and people shallow and not well developed ... sick
★ ★ ★ ★ ★
preeti chhibber
Another awesome Christopher Greyson book. I was eager to get to the end and then sad that it was over. I listen to his books on audio and love them all. Can hardly wait for Jack Frost to come out and be on audio.
★ ★ ★ ★ ★
megan mcgrath
Christopher Grayson is a very entertaining writer. This book as an of his others keeps you guessing as to who did it . I liked the ending it was kind of a twist. Very suspenseful and very good read.
★ ★ ★ ★ ★
delegard
It's not often I find a good, well written book, that I can't figure out who done it. This is truly one you can not put down. I loved the suspense. My daughter started reading it today and I can't wait to discuss it with her!
★ ★ ★ ★ ★
subramanian
This kept me guessing until the end, which doesn't happen too often! This book is incredibly suspenseful and hard to put down. The story sucks you in from the first few pages and is very well-written.
★ ★ ★ ★ ★
amanda
I have read all the Jack Stratton series and loved them. I was excited to read The Girl Who Lived. This book is filled with so many twists and unexpected surprises that I had trouble putting it down. A great read by a great author.
★ ★ ★ ★ ★
aukje
This book was a pretty easy read but impossible to put down! It was wonderfully written and full of excitement and suspense. After reading this book I went and read everything else by Christopher Greyson. FABULOUS.
★ ★ ★ ★ ☆
erin cox
I didnt see this ending coming, keeps you guessing to the end, in some ways its a little scary, you dont know what, or who to trust. Each page is a turn, after another. Couldnt wait to see who was the evil person was and why?
★ ★ ★ ★ ★
mike leblanc
The ending really surprised me. Usually I have some suspicion but not in this book. Her ability to overpower the situations she found herself in I found a little hard to believe, but it made for a good read.
Please Rate The Girl Who Lived: A Thrilling Suspense Novel