Renegade: (The Spiral Wars Book 1)
By Joel Shepherd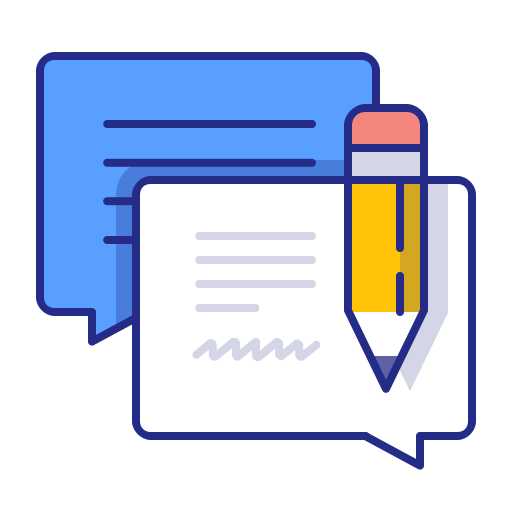 Total feedbacks: 26
★

★

★

★

★

★

★

★

★

☆

★

★

★

☆

☆

★

★

☆

☆

☆

★

☆

☆

☆

☆

Looking for Renegade: (The Spiral Wars Book 1) in
PDF
? Check out Scribid.com

Audiobook
Check out Audiobooks.com
★ ★ ★ ★ ★
joel gayton
The universe you created here is epic. This would make even better movies than Starwars (especially the new ones). Wonderful worlds, battles and aliens. One of the best series I have come across in years
★ ★ ★ ★ ★
kim chadwick
I almost passed up this recommendation. Boy, am I glad I didn't. Very well written. NO TYPOS! Solid grammar which makes for pleasurable reading. Story line is strong military sci-fi with well-developed characters and just enough explanation to understand the jargon. Truly enjoyable read. Can hardly wait to read the next book in this series. Great job.
★ ★ ★ ★ ★
sunandini
During some of the action sequences in the story I found myself pumping a fist in the air at the Triumph of the fleet Marines! The author really knows how to call you in and tell the story that you can visualize in your head and the characters are well written and Larger than Life but at the same time relatable to anyone. Especially Trace she's my favorite!
★ ★ ★ ★ ☆
justine eckman
The plot and characters are captivating but there are grammatical mistakes which abruptly ruined my suspension of disbelief. Most often I encountered missing words - like you would see in a hasty email or text. Descriptions of the settings and action also need work. Many times I just couldn't picture what the surroundings looked like - especially during action sequences. Overall good read though and I look forward to the next one.
★ ★ ★ ★ ★
sarah farley
A slow starting but intense action filled plot. I loved all the space marine fights and ship combat. I thought the plot line was very clever. Thankfully, there is no cliffhanger but the book naturally leads to a book 2.

The character development is well done, as is the world building.
★ ★ ★ ★ ★
bebe booth
Great character development, defies conventional stereotypes, and makes me want to read the sequel immediately. Not your normal pulp space opera but a gripping and thrilling story about what happens when a war ends and a supposed peace begins. Lots of shades of gray and the author treats his readers like they're intelligent. Great read!
★ ★ ★ ★ ☆
iano
While sometimes dragging, on the whole a very satisfying space opera. The combat scenes move very fast and provide the detail you need to envision what is happening. This also adds a level of realism that even David Weber has to struggle to get right. Shepherd gets his that and his basic physics right, and has employed a minimum of fantasy tech. At the same time, the story itself, while a bit overwrought at times, is intriguing, and filled with surprise twists. Unlike many space opera series, i cannot see yet how our heroes achieve their victory. Done with book 1 and now off to download book 2....
★ ★ ★ ★ ☆
lindsey stevens
Contrasting this to his Kasandra Kresnov novels, this feels like a slower start. In his defense, this is naval fiction, not the close focus special agent/military combatant of the Kresnov series. It requires a bigger cast.

The world building has been moved up and placed front and center. Which should give him a lot more room in his subsequent novels.

In other words, this is a better start to a series than an excellent stand alone novel.
★ ★ ★ ★ ★
jamie treatman clark
Solid read. Great character development and well written. Sci-fi introductions are nearly woven into the story vs popping up as their own chapters, which I always prefer. Can't wait to read the next book.
★ ★ ★ ★ ★
juan pablo
I was somewhat in a rut. I was somewhat hesitant to read this book, but was presently surprised on how intelligently the story unfolded. This was a great read. It was slow first few chapters to start, but the story gets engrossing.

Also, the Audible reading was great! John Lee really out does himself – particularly in the marine shootout sequences. Good stuff.

I'm loading the 2nd book as I write this review.
★ ★ ★ ★ ☆
domtheknight
The military structure will look familiar, the "ships" will not. The author has some interesting ideas about how humans will handle the speeds needed to operate in the galactic ocean. Mass, acceleration, and force are constantly in the way.
★ ★ ★ ★ ★
quill camp
I love the many characters and their interactions with one another. Their character growth makes me happy to read. The story, as they jump worlds, is amazing. I found myself reading this on my excess time, but I ended up reading in to my non-excess time too.
★ ★ ★ ★ ★
ginette
I liked the concept of the story. Unfortunately, I am not very well versed in military or spacecraft technology, so some scenarios were hard for me to picture. I would still be interested in hearing the rest of the story about the Phoenix and her crew and hope there are more books coming.
★ ★ ★ ★ ★
chineka williams
This was a very good initial outing for Shepherd. The plot was well developed and moved smoothly. I liked the interaction between the two main characters. Plenty of suspense along with the military action. I'm looking forward to the next book(s).
★ ★ ★ ☆ ☆
ricky alcantar
It's a good story, IMO not as great as the previews reviews state. Also the editing and layout are extremely sloppy. That drove me nuts. There are run-on sentences, comma splices, missing commas, missing words, and/or wrong near-homophones in EVERY PARAGRAPH.
★ ★ ★ ★ ☆
jessica hopkins
The book was really good but kind of slow to start. This being the first book in a new science fiction series, I can understand it and forgive but there is too much info dumping. The later half of the book is really fantastic and I did not see the last 30% go by because I was so engrossed in what was happening.
★ ★ ★ ★ ★
mohamed abd l nasser
I enjoyed reading this book, so much so that I could not put it down. Usually takes a couple of days me but this one I could not put down. Waiting for the next book, and thank you for a interesting story. Hope to read more.
★ ★ ★ ★ ★
swathi m
I've read several military SF titles here and this is superior to most of them. Good writing, fairly rounded and arresting characters, good world-building, interesting plot, and mile-a-minute action.
★ ★ ★ ★ ★
carrie gnauck
Brilliant military sci-fi in a very interesting universe with plenty of potential for much development. I have seen a 3 star review which gave this lower rating because it was no Cressov. I have the opposite view where Shepherd's Cressov books are a solid 3-4/5 but this series is a brilliant 5/5.
★ ★ ★ ★ ☆
elizabeth cantrell
Read if you like strong military characters and escaping boot on the neck politics. Maneuvering in space the best part of the science. A little cross species politics rounds out the character development.
★ ★ ★ ★ ☆
theresa moir
Liked: the pace was fast, the physics were believable, there was some notion of political intrigue
Did not like: the characters were a bit shallow, the plot was pretty shallow, and the political intrigue was just not believable, especially in comparison to some awesome works like Dune.
★ ★ ★ ★ ★
dmastey
I read the HELL out of this book
I grabbed it because it sounded
kinda cool I sorta like Shepherd
but
damn it really surprised me
Not just the believable and intense
scenes of space warfare
But the deeply intriguing characters
though flawed
and very human
still amazingly compelling
It left me itching for the sequel
★ ★ ★ ★ ☆
christine marciniak
I am a great fan of Shepherd's Cassandra Kresnov novels and so had high expectations for Renegade. It did not disappoint. Great characters and an engaging story which moved right along. I very much look forward to Book 2 in the series. I very nearly gave it five stars, but felt that several sections needed a little bit firmer editorial hand to tightened up the narrative.
★ ☆ ☆ ☆ ☆
bradley parrigin
It seems about 65-70 percent of the book is just describing the surroundings. It makes for a tedious read. I probably skimned a third of the book. I'm not sure if the author was trying to meet a word quota or just testing out his literary chops.
★ ★ ☆ ☆ ☆
sam parsons
I got 55 percent in before I stopped. I like how the book started. A deep state plot to get rid of a great spaceship Capitan and fight against the deep state. Interesting alien races, but then politics started. Author is sjw.
★ ☆ ☆ ☆ ☆
victoria t
This book purely just stinks. I'm on page 42 and NOTHING had happened. I LOATHE the main character. ILOAThe the writer's non-style. I LOATHE everything about this book from characters to story. I can NOT believe how trite, dull, and boring this book is.

I can't take any more. I'm quitting.
Please Rate Renegade: (The Spiral Wars Book 1)