Little Girl Gone (A Logan Harper Thriller Book 1)
ByBrett Battles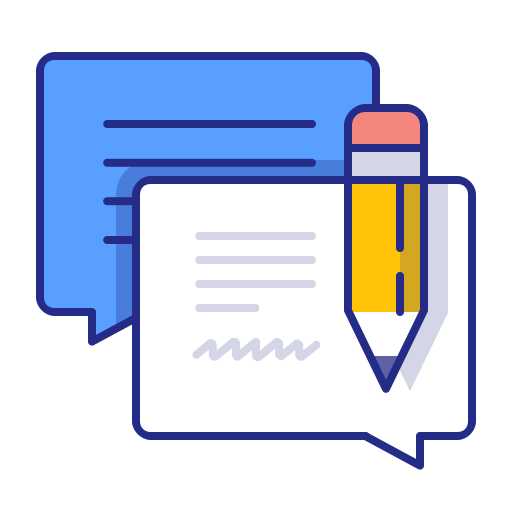 Total feedbacks:47
★

★

★

★

★

★

★

★

★

☆

★

★

★

☆

☆

★

★

☆

☆

☆

★

☆

☆

☆

☆

Looking forLittle Girl Gone (A Logan Harper Thriller Book 1) in
PDF
? Check out Scribid.com

Audiobook
Check out Audiobooks.com
★ ★ ★ ☆ ☆
edmund fliski
After enjoying Brett Battles' "Becoming Quinn" last year, the author had a bit of a "halo effect" going into my reading this book featuring a new hero.

While a number of people have commented on the unbelievable attributes of Logan Harper, I saw no real difference between suspending belief in a novel and when I go to an action movie.

Admittedly the plot was a little opaque at times, occasionally dragged and stretched credulity regarding the personal commitment many of these characters demonstrated for relative strangers, but I enjoyed the interplay and all-hell-breaking-loose last portion of the book.

The text moved along nicely in developing thematic tension. Even more impressive was the fact that I only noticed one typo in the entire book (shinning for shining).

MINOR GEOGRAPHICAL SPOILER: Since I have traveled to many of the SE Asian places where much of the story's action took place (not to mention having a Buddhist monk in the family), I probably could connect better than some readers with the Thai customs and settings. The monks and Burmese bit-players were terrific!

I look forward to reading Mr. Battles' future endeavors.
★ ★ ★ ★ ★
leah rose
This book is hard to put down, a great read,I will be reading more from this author. She sets the scene and follows through. Characters are easy to imagine because discriptive methods are solid. I love this type of writing style and this is my first book I have read from this author. Excellent
★ ★ ★ ☆ ☆
courtney morse
I've enjoyed all of the Rain series and expected more of the same quality with this book. It almost seems that this was written under a deadline. Several gaps in the storyline and some occasions where the "believeability" is stretched. I'm still a fan, but will not buy blindly as I have in the past.
★ ★ ★ ★ ☆
suestacey
Logan Harper is ex-Army, ex-private soldier, ex-troubled past, who gets embroiled in the kidnapping of his father's friend's granddaughter after he stops that man's murder. Harper needs to pull out his bag of tricks from his past lives to rescue the girl. The plot is action-packed and fast-moving. The writing is punchy and wastes little. I would read future adventures of Logan Harper.
★ ★ ★ ☆ ☆
kristen jones
I am not too big on international plots and settings, so maybe this went over my head, but it was too much for me. If Brett Battles had been less Arnold Schwarzenegger and more human, maybe I could have identified more with him. As it was, I found him to be too remote because he wasn't real. The story was also too over the top for me.
★ ★ ☆ ☆ ☆
miles donohoe
I have a lot of respect for Mr. Battles for pricing his selections lower than the paperbacks. I enjoyed his short story "A Perfect Gentleman" and was looking forward to reading this novel. After a promising start, I was repeatedly assailed by plot contrivances that strained and finally destroyed my capacity for suspension of disbelief. In full honesty, I was unable to finish the book so please keep that in mind.

---Spoiler Warning---

The following issues were what began my disillusionment with this novel.

- The bad guys were able to afford to employ up to a dozen agents to keep tabs on this one girl, some of them for several months, but they could not employ an actual agent to move in with her, but instead hired some petty larcenist whom they apparently picked at random to move in with the target. This appeared to be purely for the purpose of allowing this larcenist to pass on information necessary for the furtherance of the plot.

- Why they needed 1 roommate, 1 fake boyfriend, and 2 guys next door for several months, just to watch and then kidnap the daughter of some revolutionary is unclear. To be fair, perhaps the last third of the novel explains it. If the goal was kidnapping, couldn't two guys handle it without the months of prepwork? This was some girl going to college, not the president's daughter.

- The main character's dad apparently knows some retired Vietnam Vets. These vets have thus far, provided security for the main character, remote bodyguard services for a witness in another city, jail services for a couple of baddies the hero beat up, and contacts with an information broker in Thailand, all apparently at no charge. Seriously, where do some retired vietnam vets keep prisoners? Aren't they worried about kidnapping charges?

- The hero posed as the assistant to some celebrity and faked chartering a private jet. As far as I can tell, he did this while wearing the same casual clothes he had on the whole time and driving an El Camino. Would a charter jet company really buy an executive assistant in jeans driving an El Camino?

- The hero is a mechanic and drives an El Camino, yeah an El Camino, that truck/car thing from the 70's.

I am not saying these things are impossible, just that they were jarring and strained my ability to suspend disbelief as a reader. The dialogue was pretty good, I liked the hero and his father and their friends, but the plot holes are just too difficult for me to overlook.
★ ★ ☆ ☆ ☆
manogna
I put very few books down before finishing them but this one joined that club 2/3's of the way through. I'm not sure what everyone sees in this book - very little suspense, the action scenes (what few there were) were dull and the characters lifeless. Maybe it's just me but I won't be buying any more of his books.
★ ★ ★ ★ ★
happytheman
Brett Battles, author of the outstanding Jonathan Quinn series (
The Silenced: A Novel
), introduces new series character Logan Harper with a bang in Little Girl Gone. The action jumps off right from the opening chapter and never lets up, taking the reader on a whirlwind race against the clock to find the missing young woman. Despite the breakneck pace, however, character development never takes a backseat.
As the reader learns over the course of the book, Logan is carrying a tremendous amount of guilt over an event that occurred when he was working for a private security firm, an event which also involved a young girl. His quest to find the missing girl, it turns out, is as much a quest for redemption as it is to simply locate a missing person. Supporting characters from the Wise Ass Old Men - what Hell's Angels would look like if they were all ex-military and their youngest member was on the far side of 60 - also make memorable impressions, as does Daeng, an operative Logan meets in Thailand.
Readers have come to expect from the well traveled Battles the inclusion of at least one far flung (from the U.S. at least) locale in his stories, and Little Girl Gone is no exception. The character of Tooney is an immigrant from Burma, now known as Myanmar, and Battles has devised a plot that incorporates the political unrest and oppression in that country smoothly into the storyline. Additionally, much of Little Girl Gone's endgame unfolds in Thailand, and Battles does a masterful job of bringing the country to life with his detailed and colorful descriptions.
Fans of Battles' Jonathan Quinn series will welcome Logan Harper to the family with open arms.
★ ★ ★ ★ ★
megan purvis
Logan Harper lives in Cambria, California, his home town. Previously a defense contractor, he now works at his father's garage, Dunn Right Service and Auto Repair.
Neal "Harp" Harper, Logan's dad, has a best friend Tooney who owns the coffee shop Logan stops by every morning. Originally from Burma, one of Tooney's daughters, Sein is sort of an ambassador for her country, trying to free its people from their horrid government. The Republic of the Union of Myanmar is not thrilled with what she's doing. She's a thorn in their side and they've figured out a way to shut her up. Kidnap her college-aged daughter, Elyse and exchange her for Sein.
Harp's group of vet buddies--better known as WAMO--enlist the help of Logan after he witnesses Tooney's severe beating one morning at the coffee shop. He decides to help and finds himself on a trek across Asia in an effort to find and rescue Elyse from her captors before the trail goes cold...or worse.
I found two characters irresistible the second we met. Dev, a member of WAMO, because of his willingness to do whatever was needed--no questions asked. And then there's Daeng, by all rites, Logan's savior. From the moment he said, "Don't expect me to call you Mr. Harper." I was captivated by his nerve. The more he spoke, the more I liked him, and when he showed me the tiger tattoo on his shoulder, I was hooked.
Armed with a gun, all the people who agree to help him along the way and an insatiable need to try and make up for a huge mistake (in his eyes) that happened before he was fired from his DC job, Logan is determined to make good on his promise. Maybe even dissipate some of his guilt.
This book was exhilarating and my first by Battles. He is now added to my shelf of favorite authors. This book is a winner!

Reviewed by Terri Ann Armstrong, author of "Medieval Menace" published by Suspense Publishing, an imprint of Suspense Magazine
★ ★ ★ ★ ★
debbie teixeira zagorski
It's not often one gets a chance to suspend personal reality while urgently travelling to various locales, including Thailand, in desperate search for a missing girl. Still rarer is the opportunity to become enlightened to some of the heart-breaking atrocities being done in the name of a government's narcissistic hold on power, as is the case now with Myanmar, formerly (and lovingly) known as Burma. It takes a talented and detailed writer as Brett Battles to bring all of it together in a thrilling seat-of-the-pants adventure as his deceptively understated hero Logan Harper pulls out every resource at his disposal to get to the core of the problems presented to him.

This was a book that was impossible to put down - so make sure you have enough uninterrupted time before you open it.
★ ★ ★ ★ ☆
vivike
Logan Harper is the kind of guy who will jump in before he's had his morning coffee to help when a friend is being beaten up. He will also give chase after the bad guys - even when it leads him from Cambria (one of those picturesque California coastal towns where one dreams of retiring ) to LA, Thailand and beyond. He seems to have inherited this trait from his 79-year old father who has a posse of retired military friends who refer to themselves as Wise Ass Old Men or WAMO (yes, they know how to bend an acronym to make it fit.)

Harper's Army and defense contractor experience give him the skills and the urging of his father sends him off on the search for the friend's missing granddaughter who may have been kidnapped. The WAMO team will access an international network of people to help Logan on his mission. I love the idea of a shadow group of retired operatives with an incredible variety of skills ready to step up and help in the cause of justice, loyalty or to repay past favors.

The great descriptive passages cover a wide range of old cars from an Isuzu Rodeo to a 1969 electric blue Chevrolet El Camino. There are also spot on descriptions of LA, with excellent detail of the Venice Beach neighborhood and the Santa Monica Airport. I can't vouch for the accuracy of the pictures that he paints when he gets to Thailand but I can say that one can feel the dampness and sniff the exotic smells. The characters are so well drawn, even those who only appear for a page or two that one hopes to see them again.

Frequently in thrillers you get a fast-paced read at the expense of character development. This one balances the two with great skill.
★ ★ ★ ★ ★
hallie
In "Little Girl Gone", Brett Battles has once again captured the essence of his characters and brought them to life in a well told compelling story. Logan Harper is quickly drawn into a dramatic scene in Chapter one while walking into what appeared to be a robbery. He quickly finds out that things are not always what they seem.

Logan makes a promise and sets off on a journey to find a missing young lady that takes him from California all the way to Thailand. Throughout this journey he encounters many interesting characters. Some are more helpful than others.
Rich with culture the plot has many twists and turns as Logan keeps his California father and old cronies informed of progress in his quest to rescue the missing girl.

I first ran across Brett Battles books last year when I purchased "The Cleaner" on a whim, while walking to the checkout counter of the book store, the cover was and eye catcher. I was quickly drawn into the characters and their stories and soon went in search of everything else Jonathan Quinn I could find. Now with a new cast and new adventures I am anxiously awaiting Logan Harper's next adventure.

This was a great read, It was quick, the action flowed well it had good elements of mystery and heroism it was compelling with good resolution. Quinn fans will quickly become Harper fans. I highly recommend this for mystery action fans.
★ ★ ★ ★ ★
haley frost
This is a typical Brett Battles adventure - I sat down with the book and an hour passed before I looked up again. The main character, Logan Harper, is a very believable person, easy to relate to. The story never slows down a bit, always moving forward, and the settings are great. I will definitely read all of the books in this series, as fast as they are published. Then I will say a little prayer that Mr Battles will keep writing books, for as long as I am still able to read them.
★ ★ ★ ★ ★
raman
This was a great book! My first by Brett Battles, but not my last.
I really liked the setting of Cambria - even though most of the action took place elsewhere. I have a daughter in Morro Bay, so we spend a lot of time in the area. It is always fun to read a story set in a place you know.
The protagonist, Logan Harper, was well drawn, and very likable. I loved how his back-story was brought in, later in the story. He is a lonely guy, so I hope there will be a woman in his future stories!
The supporting characters - WAMO - were also a fun lot. I especially loved the dad.
The dialog was realistic, the plot made sense, and the story telling was perfect for me.
I found a very few typos, but I was not distracted by them.
Overall, a fine way to spend a few hours!
I received a complimentary copy of this book in order to provide a review. I would most definitely buy the book, and will recommend to others.
Little Girl Gone (A Logan Harper Thriller)
★ ★ ★ ★ ★
icikas
When it comes to thrillers and suspense, Brett Battles is one of the great master storytellers. This book is similar to his Jonathan Quinn series of novels in that the story involves treachery, international intrigue, sympathetic and likable characters, and a dynamic and lively narrative.

Logan Harper has a haunted past, and after having left the military to live a quiet life as an auto mechanic, he is soon pressed into service as a mercenary (of sorts) when the granddaughter of a friend is kidnapped by unknown culprits -- at least unknown early on. Soon the players in the drama are revealed, and the adventure sends Logan Harper overseas to Thailand to deal with the young girl's captors. Once this story gets rolling, it doesn't stop until the dramatic conclusion.

This book is every bit as good at "The Cleaner" and other Quinn novels by Brett Battles. Read this book! You won't be disappointed.
★ ★ ★ ★ ★
ahmed na em
Brett Battles has a new book out called LITTLE GIRL GONE. Directly self-published to e-book format. If you haven't been following his Jonathan Quinn series about a "cleaner" in the espionage business, then you are missing a great thing. With that series, Battles turns a tired genre on its head and gives us an interesting and compelling character with a career that we have little seen in fiction--the guy who comes in after the fact.

Now, Battles has a new series character and is throwing his name into the ring of those who have chosen to embark on self-published e-books as a way of getting more books out in a year (and of making a larger royalty to boot).

Like with the Jonathan Quinn series, Battles turns a few more tropes on their heads with LITTLE GIRL GONE. For about the first half of the book, the action takes place in and around southern California. Makes sense, since that's where the author lives. The thing is, I tend to shy away from books set in LA. Not my favorite city. So in the author's favor? He makes LA an interesting setting for the book. When the book suddenly takes a turn about midway through and the action moves to Asia, I was surprised and delighted. Instead of giving the reader an expected stay-in-LA book or a globetrotting adventure, the author picked his locales carefully and delved into each with just the right amount of texture to bring them to life. Nice. I haven't been to the Asian locales in the story, but I've been to similar ones and the detail of those Asian scenes rings true.

Next, the main character. Who at first seems like the everyman character. Then we have a hint that he might not be the everyman character. Now let me digress here: I generally don't like reading about the everyman character. I'd rather have my hero more heroic. What irks me most however, is when the former Special Forces super-hero character acts like an untrained everyman. (I've seen that in too many books to count.) Coming back to Battles, what he has done here is brilliant--he's designed the character of Logan Harper as a little bit everyman and a little bit heroic badass, and what's more, he gives us a compelling reason for that dichotomy: guilt. Not the typical, yeah-I've-seen-that-before guilt that the stereotypical brooding FBI agent-who-is-one-step-away-from-getting-kicked-out-of-the-agency usually displays in a thriller, but rather in a simple, elegant, and real way with which the reader can identify. The source of Harper's woe is, as it is with Hamlet, his own indecision.

The plot moves along a little slowly at the start, as the reader wonders why Harper is reluctant to be involved, why the supporting cast are withholding crucial information, and where the whole thing might be going. But then people start disappearing and apartments are quickly sanitized. Lead after lead turns up dead, and before you know it, Battles has you in the palm of his hand and he's taking you on a realistic adventure to a few places you weren't expecting.

Looks like the start of a great new series. Keep your eye on Battles. He writes so fast you'd think his chair was on fire. He's got two more novels coming out in the next few months and his latest in the Jonathan Quinn series just came out too!
★ ★ ★ ★ ★
fokion
This book had me always wondering and guessing what would happen next. When I read a book, I like to lose myself in it and not think so much. This book did have me thinking, but not in a way that would be considered too much where I couldn't follow things. A young girl is kidnapped and her grandfather seeks help from friends. The story follows one particular man, Logan, a smart, sly fellow, as he goes through the journey needed to find her. It is a fast-paced as he encounters problems in his quest. The setting is never the same. From a normal apartment, to boats and trains, this book kept my attention and wondering where they would go next. I guess the author could have made this book a little better and longer by going deeper into characters and relationships, but in not doing that, he gave me a different kind of novel than others that I normally read. I did receive a complimentary copy of this book in order to review it.
★ ★ ★ ★ ★
scyller
I could not put this book down from the moment I started the first word. What started out as a simple case of someone jumping in to help a friend in a very dangerous situation, turned into an adventure of international scope. Mr. Battles develops a group of characters who are lovable and interesting and I can easily see an entire TV series built up about them and the potential antics that they can get themselves into. Meanwhile, our seemingly simple hero just thinks of himself as an ordinary guy who finds himself in an almost impossible mission who does not know how to fail.

I enjoyed this book so much, reading in one sitting, when the power went out I finished the last 2 hours with a flashlight and a kindle. And, I wish it were longer!

I have loved all of Brett Battle's books, but this was my favorite yet.
★ ★ ★ ★ ★
ces caro
Review for Little Girl Gone -- Brett Battles

Must say I was stunned at this piece.

I never read Bretts works before seen a couple
and had them recomended to me from some of my readers groups
but just wasnt grabbing me.

Then one night while checking out my groups it was posted
for reviews so I thought I would check it out and sent over request.

Well let me tell ya not sorry I did!!!

I started the book thinking just another thriller/suspense type novel,
It is but with a hell of a twist -- Its Awesome.

Bretts characters are well created and with so much life its unreal.
They grab you and suck you right in. Taking you along for the ride.
You cant put the book down just thinking one more chapter but that dont happen.

The action-plots-suspense and descriptive settings along with the characters keeps ya turning pages for hours.

I was well pleased.
I am not a picky reader I could care less how correct the grammar is/puctuation/spelling or all that.
What I need is for the writer to reach me with the story by the characters roles-settings
action-depth of plot and trust me Mr Brett Battles knows how to do that.
I think any reader who has not tried his works yet really should!!
I am hooked and want to get my hands on his other pieces soon.

Astonishing character--suspense--action packed--addicting what more could ya ask for....
A Must Read!!!!!
Gayle :)
★ ★ ★ ★ ☆
joseph regan
I do enjoy reading a fast paced book and Little Girl Gone did not disappoint. I found it hard to put down. The character of Logan Harper was interesting and well developed. There was enough of his back-story without getting bogged down in it. I enjoyed his support group made up of his father and a collection of his father's friends. They manage to arrange things for Logan that make me wonder what their stories could be. Perhaps since this is the first Logan Harper novel I may get a chance in the future to find out about this crew that help Logan on his trip to Thailand to rescue the granddaughter of his father's best friend. And all Logan was looking forward to was a quiet day of repairing cars.
I received a complimentary copy of this book in order to review it.
★ ★ ★ ★ ★
joe hefner
The suspense begins on page one and it doesn't even begin to let up until 3/4 of the way through. Characters were realistic, as were relationships between them. The scenes and events were believable yet nail-biting. I now want to visit Thailand because the images and locations were so vivid! It sounds beautiful as long as you're not a character in this book and have the time to simply tour. This was definitely a page-turner!
There were very few editing errors (his instead of him; closed quotes but no opening quotes) but not anything like many other e-books. This is my first book by Battles but it won't be my last.
I received a complimentary copy of this book in exchange for my review.
★ ★ ★ ★ ★
nouf92
Logan Harper is a man who takes on the problems of friends because he is asked. He is noble, quiet, a thinker, and gets the job done with a little help from his friends and WAMO, the Wise Ass Old Men group.

Despite dealing with some serious issues in his Life, Logan comes to the aid of a friend of his father, who fears his granddaughter has gone missing. What follows is a puzzle involving foreign governments, human rights, and big business.

Brett Battles has written a smart, international thriller, quick paced, tightly woven and action packed. A very good read, touching upon social values, kidnapping, greed and what we will do for money, power and love.
★ ★ ★ ★ ★
winnie
Awesome character builds. Marvelous supporting characters. You don't know what will happen next. If you want a book that will draw you in and keep you there, assume the position, get comfy because this has good introspectve overview of past, present and now. The mild but integral to the story comical moments will make you smile. Serious nature of what is happening seems to get to be far more intricate and far more serious by the minute. Quick thinking and generous selfless behavior, is a reminder that no matter how much evil is out there, there are far greater numbers of good people.
★ ★ ★ ★ ☆
nicki
In Little Girl Gone, Brett Battles continues to capture his readers with a well-plotted story, good characters, and thrills a plenty. Out of all of Brett's books, Little Girl Gone captured my heart with Brett's subplot about Logan's dad and his posse of butt-kicking older friends.

Brett's fans will be THRILLED with this new series. Weave your way through all the multiple twists and turns. Then catch your breath. Cause that's what a good thriller is supposed to do.

Kudos to Brett Battles for writing another fun, thrilling read. Can't wait for your next!
★ ★ ★ ★ ★
laurin
LITTLE GIRL GONE by Brett Battles, the first in the Logan Harper series, begins with an attempted murder and a kidnapping! Our hero, Logan, in a desperate effort to find the kidnapped victim, is quickly pulled in to assist in the search. The stakes quickly rise as this relatively simple task turns into an international incident involving a secret past life in Burma. Logan finds he must sort through the lies and revisit his own past to find the girl.

The book begins at a detailed pace, but then quickly picks up as the plot begins to unravel and thicken. The setting moves from the small, non-descript town of in California, to the other side of the Pacific Rim in Thailand; Logan playing both the hunter and the hunted as he becomes a target of the kidnappers.

LITTLE GIRL GONE is an exciting thriller much like Battles' Jonathan Quinn series. Brett gives his characters personality, developing them well using both events in the present and wonderfully-created histories. His writing style puts readers smack in the middle of the action, allowing them to lose themselves in Logan's world and feel his emotions until the very last page. If you like suspense, mystery, and action, this is the book for you! I highly recommend LITTLE GIRL GONE, as well as THE CLEANER, THE DECEIVED, and SHADOW OF BETRAYAL to anyone!
★ ★ ★ ★ ☆
keatssycamore
This is the first book I've read by Brett Battles, and I did enjoy it. The action scenes were engaging, and the characters were fairly well developed. Battles' descriptions of the environment around the action were wonderful - I had no trouble at all visualizing the setting - from the streets of LA to the temples of Thailand.

I *loved* the WAMO gang, and would love to get to know them better in future stories!

There were some typos, and the occasional missing word, but they weren't so bad as to distract from my enjoyment of the novel.

I received a complimentary copy of this book in order to review it.
★ ★ ★ ★ ★
michael bastedo
Really enjoyed this book will definitely continue to read this series. Battles has again come up with someone to root for in Logan Harper. I have always been happy with this author's work very entertaining
★ ★ ★ ★ ★
sarah pruitt
"Little Girl Gone" is another fast moving thriller from Brett Battles the author of the Jonathan Quinn series. "Little Girl Gone" could be another GREAT series with Logan Harper. Who in this book stumbles into a robbery-gone-wrong? Logon rescues an old family friend and then help out again by searching for his missing granddaughter. Battles does not disappoint! The plot has reader's begging for answers.And will keep you on the edge of your seat!
I like the others that have read "Little Girl Gone"; will be looking for future episodes in a series of Logan Harper books. A MUST READ LIKE ANY OF BRETT'S BOOKS!
★ ★ ★ ★ ☆
ceviliel
I received a complimentary copy of "Little Girl Gone" by Brett Battles. In this book the main character, Logan Harper, is on a whirlwind quest to find the granddaughter of his father's best friend. The trip will take him from sunny California to steamy Thailand, on an adventure that will leave you breathless. During the course of his trial he also battles a past that continues to haunt him. This book is well written, and easy to read. The realistic characters make you continue to wonder what will happen to them next. I look forward to seeing what Brett Battles will write next!
★ ★ ★ ☆ ☆
karenwellman
This was an action movie story. It read just like a fast-paced movie. As such, it was big of action and low on emotions. I never felt much connection to any of the characters, but the storyline was quick and entertaining.

While reading, I did have quite a few questions in the first half of the story. Mostly related to who Logan was, what where all the references to his past about, and how was he able to do everything he did. It almost seemed like this was the second book in the series. All my questions were answered near the end of the story, but it seemed a bit backwards. Since I didn't really understand Logan, his abilities or his past, this was another reason I didn't connect with him.

Overall, this was an entertaining read. I wasn't really invested in the story, but it made for a quick distraction when I couldn't watch an action movie.
★ ★ ★ ★ ☆
deb maine
Logan Harper, an auto mechanic by trade and dogged pursuer of justice by choice. I like this Logan fellow. He is the kind of guy you'd want to have your back in a bar fight or any other sticky situation that you might stumble into. In his book Little Girl Gone author Brett Battles introduces his readers to Logan Harper. Harper, after walking in on the attempted murder of a friend of his family, is drawn into a plot involving greed, fierce patriotism and selfish ambition. His pursuit of an innocent, caught in the crossfire takes him on a multinational man hunt. Harper proves himself to be a loyal friend and quite resourceful as he races to save a young woman from what could be a tragic fate. I think Battles has just begun to scratch the surface of what could be a very complex character and I am intrigued. I look forward to getting to know Harper much better in future novels.
★ ★ ★ ☆ ☆
moshe
This book started out fast and interesting, and I was reading along at a good clip when about 1/3 of the way in it started to drag. Since I normally will read almost anything, I needed to analyze why I was getting this feeling. I believe that in any good novel the reader must feel that she can relate to at least the main character. At first the main character had enough flaws and real life situations to make that possible, but as the story progressed, the character became more and more capable to the point of seeming invincible. Definitely not something I can relate to. I did finish the book, and the ending was satisfying. Maybe I should have skipped the middle. I received a complimentary copy of this book in order to review it, though, so that would have been cheating.
★ ★ ★ ★ ★
sally epp
"What are you? Some kind of mercenary?"
"No. Auto mechanic."

A great scene from a great book. Brett Battles, known for his Jonathan Quinn "Cleaner" thrillers, launches a new series featuring Logan Harper, an auto mechanic with a past. From California to Thailand, this thriller keeps the reader engrossed from beginning to end.

Battles brings his characters to life, and the I truly cared what happens to them. He crafts realistic plots that are truly interesting and keep you involved. I would read before bed until I couldn't keep my eyes open; I did not want to put the book down until I could no longer hold it upright.

In Logan Harper, Battles has created another great series lead, and I for one hope the Thai character, Daeng, returns as seems to be hinted.

In about the last year, Brett Battles has become one of my favorite authors. He's also great to follow on Facebook. If you haven't discovered his Quinn books, be sure to read them start to finish, and now add in this new series featuring Logan Harper.
★ ☆ ☆ ☆ ☆
hermione laake
There are very few books I have been unable to finish. This is one of them. Actually managed to get to chapter 26 hoping it would get better or I would actually care about the characters. This book was the literary equivalent of a hernia. Little Girl Gone... nope, Little Book Gone.. in the bin.
★ ★ ★ ★ ★
lauren marten
Little Girl Gone is a fast moving thriller that starts out in the sleepy community of Cambria CA, that I happen to know well, having grown up in San Luis. Logan Harper has returned there after a tragedy with his best friend . He walks into a problem when the local cafe's owner is in trouble and Logan saves him, then gets enmeshed in a kidnapping in Los Angeles that takes him to Thailand. Lots of action abounds in this standalone from Brett Battles, the author of "The Cleaner" series. I highly recommend this book and his series! Go get it now!
Little Girl Gone (A Logan Harper Thriller)
★ ★ ★ ★ ★
crystal stranaghan
Brett Battles has done it again. In Little Girl Gone, he's created another suspenseful story with memorable characters. At first, Logan Harper appears to be an ordinary man thrown into extraordinary circumstances when he goes out for a simple cup of coffee. But everything is not quite what it seems in this harrowing tale of intrigue, kidnapping and redemption. For those who love thrillers, with comic relief thrown in by Logan's father and his senior buddies, this is a must read.
★ ★ ★ ★ ★
delia
Having read Battles' Quinn series, I was a bit concerned how he would do with a new character. Little Girl Gone's protagonist, Logan, is a more complicated person than Quinn, has more human depth and still retains an air of mystery that leaves you wanting to know more about him. I thoroughly enjoyed the story and the more realistic approach to the tale. I think that Battles could write additional volumes and leave his readers wanting more. I have recommended all of Battles books to my friends and family. This is a great read and I am looking forward to more!
★ ★ ★ ★ ★
emmie
We have come to expect the unexpected from storyteller Brett Battles. In his latest book, `Little Girl Gone', he does not disappoint. Having read Battles' previous Jonathan Quinn series, he has matured as a gifted writer. The writing of this fast paced, page-turner is concise and compact so it can be read in a few short sessions, but leaves the reader wanting more.

As always, Battles has a way of taking what seems to be an everyday event and turning it into a thrilling ride to exotic places. `Little Girl Gone' takes us from the sleepy Central California Coast town of Cambria to the frenetic freeways of Los Angeles to bustling Bangkok, Thailand. Battles introduces us to a host of new, colorful characters as the intrigue deepens in this adventure of international reach as he tries to rescue an innocent girl who is kidnapped in Los Angeles and taken to an ancient Buddhist Temple in Thailand.

I strongly recommend reading `Little Girl Gone' and Battles' Jonathan Quinn series, starting with `The Cleaner'.
★ ★ ★ ★ ★
molli b
This was my first Brett Battles book, but most assuredly not my last. This was a great read, from the suspenseful opening scene clear thru to the end. Battles' new hero Logan Harper is a very likable, down to earth, could be the guy next door personality. Fighting his own demons from the past, he overcomes each obstacle or crisis thrown his way. The supplemental characters from Logan's family and friends, to the "bad guy" villains all mesh and interact with each other flawlessly. While the conclusion may have been predictable, the path getting there was a thrill ride filled with highs and lows, triumphs and disappointments. I received a complimentary copy of this book in order to review it.
★ ★ ★ ★ ★
jen kelchner
EVERY PRECIOUS THING is the second book in the Logan Harper series. The story starts out with 2 newlyweds, Alan and Sara. They are supposed to be enjoying life, being happy, and growing old together. All of this comes crashing down when Sara disappears. With just a note, and a passion to find her, Alan vows to seek her out. Enter Logan Harper.

Harper is former gov. defense contracter, and currently enjoys life working in a garage with his father. Through a mutual friend, Logan is called upon to find Sara. But, he isn't the only one looking for her.

In a thrill ride of a story, Harper, his father, and his father's friend Barney are on a mission to find the missing woman. Erica, the antagonist in the story, is also intent on finding her first. When paths collide, it gets messy, and it's a battle to the thrilling climax.

Great story, and a very interesting character. I can't wait for the next Harper thriller.
★ ★ ★ ★ ★
steph dk
My first Brett Battles novel- and I'm hooked. The well deveoped characters backed by rich descriptive background, set in both the US and Asia. The sincerity of his characters draws you in- and for those who love the pulse pounding can't put in down til....the next chapter , then the next- this ones for you. Suspense and thrill with genuine heart.

I guess I have some catching up to do- KUDOS !
Vacation season's just around the corner- heres a great book to escape with.
★ ★ ★ ★ ★
abigail v
I received a complimentary copy of the ebook in exchange for my review. But having read it, with hindsight, I would pay for a copy.

Intelligent writing, and don't remember a single typo - so rare these days. Best of all, the characters don't say stupid stuff. It flows smoothly, all the way through, with excitement and mystery to keep your attention.
★ ★ ★ ★ ★
bob foulkes
In typical Brett Battles fashion, Little Girl Gone is a journey that takes you on a trip of mystery and intrigue, with twists and turns that have become a trademark of Mr. Battles in other books like The Cleaner, The Deceived and Shadow of Betrayal. This is a book you're gonna want to figure out how to finish in one sitting, because it is difficult to put down. Every time you reach a "stopping place", something happens and now you have to decide whether to keep reading or wait! A definite must read for folks who like thrillers.
★ ★ ★ ★ ★
elisha
"Little Girl Gone" is yet another rung in the latter of Brett Battles outstanding ability to tell a story that grabs you, keeps your mind and fingers busy, and yet in the end, you want more.

His ability to bring the characters to life and to visually let you breath the air that the characters breath is matched only by Dean Koontz. I expect GREAT work from Battles and anticipate his next work.

Praise to the experience Battles provided me in this journey of the mind. HIGHLY recommend this book and ANY of Battles works.

Stan (Tucson, AZ)
★ ★ ★ ★ ★
carole
This is my first read from Brett Battles and it will not be the last.

If you love fast paced impossible to stop reading books you will be really pleased.
I must tell that I'mn not especially fond of thrillers most of the time but this is a must read really.
I will without a doubt buy other books from this writer.

I received a complimentary copy of this book in order to review it and totally pleased I did !
★ ★ ★ ★ ★
regalreisender
I have truly enjoyed Brett's Cleaner series (the Jonathan Quinn book) and I was wondering if he could step out and inroduce another main character. He hit a home run with this book, it pulls you in quickly and keeps you locked in. I am not an avid reader, but got through this book very quickly. And enjoyed every minute of it!
★ ★ ★ ★ ★
j lyn
This story line kept me intrigued and guessing as to who and why, not to mention if they would find her dead or alive. Usually l can figure out the who and why early on in a story or movie but not this time.
Please RateLittle Girl Gone (A Logan Harper Thriller Book 1)