After Nightfall
By A. J. Banner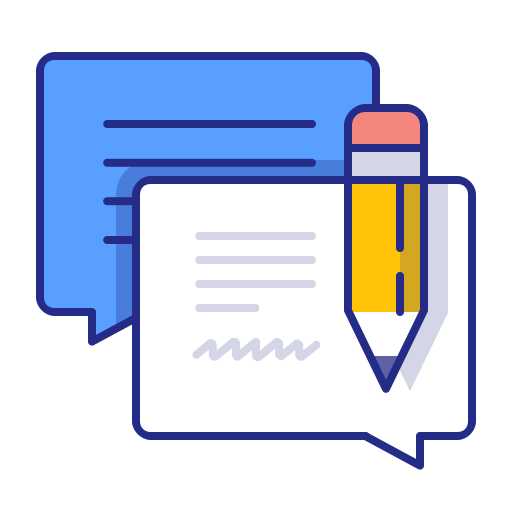 Total feedbacks: 96
★

★

★

★

★

★

★

★

★

☆

★

★

★

☆

☆

★

★

☆

☆

☆

★

☆

☆

☆

☆

Looking for After Nightfall in
PDF
? Check out Scribid.com

Audiobook
Check out Audiobooks.com
★ ★ ★ ★ ★
kelsye nelson
I received an ARC in exchange for my honest review of this book.
I loved this story. Marissa is newly engaged to Nathan, a single dad. She has a seemingly picture perfect life, except for the strained relationship between her and her long lost friend, Lauren. After a dinner party, Lauren is found dead at the bottom of a cliff. Was it an accident or was it intentional? A handful of people were at the party and the list of what if's gets longer by the minute. As the events of this story unfolded and I got to know the characters, I had so many theories of what happened and who was to blame popping into my head. AJ is a master of twists and turns, to the very last page! This book grabs your interest from the very start and doesn't let go until the last page. I will definitely be recommending this book to friends, along with AJ's other books. Thank you for the copy and the chance to read it early!
★ ★ ★ ★ ★
jagrati
It starts out so innocently—an informal engagement dinner party for our heroine Marissa, who shows just a soupçon of irritation as she watches her former BFF making a pass at the man she plans to marry. We all know what that feels like, in some guise or another, and we sympathize with the irritating situation in which Marissa finds herself, as she tries to celebrate one of the most important days of her life. Twenty pages later, everything irreparably changes. Marissa is first on the scene of a death, soon labeled a homicide, and the merest innuendoes of what people said and did during those seemingly innocuous hours leading up to the crime take on new meanings. In After Nightfall, A.J. Banner does a masterful job of weaving these subtle elements into the mind of her protagonist, who desperately wants to believe in the goodness of the people she's learned to love, and not fall victim to the vindictiveness and cruelty of those she knows not to trust from her past. It's an enthralling story that captures how we—seen through the eyes of Marissa, an independent, savvy, and intuitive woman— judge the people we think we know the most—and learn how our best intentions sometimes lead us astray. After Nightfall is a psychological thriller on the very highest level—a simply told tale fraught with frightening possibilities.
★ ★ ★ ★ ★
vaishali
The twists in this story keep you guessing...who did the dastardly deed. The plot is well laid out, characters are real life, and there is a lot of emotion to draw the reader in. However, because the murderer is a surprise, feeling sympathetic for a character is taking a chance. What if this is the one? How can I be on their side?
Banner does very well with the story lines intersecting and crossing each other. As in her other suspense thrillers, Banner keeps you on the edge of your seat.
★ ★ ★ ★ ★
tria
This book was awesome - from the characters to the setting to the interlocking plots. It moved along quickly and pulled me in from the first page. I honestly didn't know whodunnit until the climax. The Author did an excellent job with character development and weaving together several subplots. I was definitely kept guessing the whole time.

*I would like to thank the author/publisher/Netgalley for the opportunity to read this book in exchange for a fair and honest review*
★ ★ ★ ★ ★
fokion
This book is an amazing thriller that keeps you guessing until the very end! The cast of characters are complex and all could have wanted the victim dead! The setting itself lends its creepiness to the story! A lot of secrets are exposed as the story progresses. No one is who they seem. There are so many twists and turns and it truly keeps you guessing until the end! I received an advanced readers copy from NetGalley and Lake Union Publishing. All opinions are my own.
★ ★ ★ ★ ☆
roberto
Nicely done and tightly plotted suspense novel. What happened to Lauren? Marissa, her former BFF, thinks all is well in her life- she's engaged to Nathan, she's reconnected with Lauren, and generally things are good. Then comes the engagement party where it gets a little weird and no one but Nathan and Marissa are happy about their upcoming nuptials. Even worse, Lauren is found dead at the bottom of a cliff. No spoilers but you'll probably find yourself questioning Marissa's assumptions early on. She's a good character, as are the others, but she's the one to root for. Thanks to Netgalley for the ARC. This is a fast (it's fairly short) read without extraneous stuff to weigh it down- which is all to the good.
★ ★ ★ ★ ☆
yvonne perkins
I was super excited to get this early copy! I have read both The Good Neighbor and The Twilight Wife and was not disappointed. I think I enjoyed the premise of After Nightfall even more- friendship and relationships laced with secrets and betrayal- definite win! I was kept guessing throughout the whole story and every time I thought I had it figured out- I was wrong! If you're a fan of mystery and suspense, do yourself a favor and pick this one up!!
★ ★ ★ ★ ★
david santana
EXCERPT: I'm close enough now to see. The pile of kelp is not kelp at all, and it's not a clump of clothing. It's a woman in a long black coat. She's lying on her stomach, her head turned to the side, her legs at a peculiar angle, one bent backward. She's barefoot. Her dark hair blows across her face.

I rush toward her, kneel next to her. I'm lightheaded, afraid I might faint. I try to shake her, but she doesn't respond. A part of me pulls back, suspended outside my body, watching from a distance. Behind her, a rockslide has left a large pile of debris at the bottom of the cliff. She must have fallen. All the way down. Time slows. The world backtracks. I see her the way she was only yesterday, her magnetic smile, the black sheath dress clinging to her curves. I'm leaning over her now, shouting at her to wake up, say something, but she doesn't move. Her cheek feels cold to the touch. Her lips are blue; her eyes have turned to clouded marble.

ABOUT THIS BOOK: Beware of friends with secrets…

Imagine your closest friend utterly betraying you. Years later, when she seeks forgiveness, you invite her to your engagement party as a gesture of reconciliation. But seething hostilities rise to the surface, ruining everyone's evening. After an awful night, your friend's battered, lifeless body is found at the bottom of a rocky cliff.

Newly engaged Marissa Parlette is living this nightmare. She should be celebrating her upcoming wedding, but she can't shake the image of her friend lying dead on the beach. Did she fall? Was she pushed? Or did she take a purposeful step into darkness? Desperate for answers, Marissa digs deep into the events of the party. But what she remembers happening after nightfall now carries sinister implications: the ugly sniping, the clandestine meetings, the drunken flirtations. The more she investigates, the more she questions everything she thought she knew about her friends, the man she once trusted, and even herself.

MY THOUGHTS: 'Holy Canoly Batman!' What a ride that was!

I had previously read The Good Neighbor by A. J. Banner and really enjoyed it, but she has taken her writing to a whole new level with After Nightfall. These people have history, a very mixed bag of it. There is infidelity, lies and flirtations, jealousies and resentments, a mixed up teenager and an even younger child, the product of a broken home, and death. No wonder Marissa's loyalties are all over the place. No wonder she sometimes doesn't know which way is up. No wonder she doesn't know who to trust.

I didn't always like Marissa, but when I stopped to think about it, had I been in her shoes, I don't know that I would have acted any differently.

At first this seems like a fairly stock standard family drama. But it slowly morphs into something deeper. Nothing is as it seems. The clues all point in different directions. The outcome is surprising. I raced through the second half of this book, unable to put it down until I had turned the final page in the early hours of this morning. I will be a definite starter for her next novel.

?? ? ?.5

THE AUTHOR: A. J. Banner grew up reading Agatha Christie, Daphne du Maurier, and other masters of love and mystery. She enjoyed sneaking thrillers from her parents' library, which gave her excellent fodder for her first two novels of psychological suspense, The Good Neighbor and The Twilight Wife. The Good Neighbor was a #1 Kindle bestseller for 34 days in a row, and The Twilight Wife became a USA Today and Publishers Weekly bestseller. Born in India and raised in North America, she always dreamed of writing gripping stories in which nothing is what it seems. She's hard at work on her next novel in her home office overlooking a Pacific Northwest forest.

DISCLOSURE: Thank you to Lake Union Publishing via Netgalley for providing a digital ARC of After Nightfall by A. J. Banner for review. All opinions expressed in this review are entirely my own personal opinions.
★ ★ ★ ★ ☆
nicolas
This is the first book that I've read by AJ Banner, and I absolutely loved most of it. The suspense/mystery is so well played - throughout the book, I found myself thinking that each one of the characters was guilty of the crime. The characters themselves are so realistic - each person has both good and bad qualities with dynamic personalities.

The only thing that holds me back from giving it five stars is the ending. I feel like there wasn't a real ending. The reader finds out who the guilty party is, but there are so many things left open. Personally, I just prefer a definitive ending, preferably with an epilogue.

Otherwise, I loved everything about After Nightfall!
★ ★ ★ ★ ☆
david brierley
Another awesome thriller from A. J. Banner. I really loved The Twilight Wife and After Nightfall did not disappoint, but I found myself internally screaming a lot at the narrator. Sometimes her stubborn ignorance really pissed me off. She's the type of person to shove her thumb in a wound and ask if it hurts with her head tilted; though I suppose I can't blame her, she was fraught with worry and just wanted answers. I really enjoyed the little clues left throughout the story to lead you to the end, and I was surprised with myself and my detective skills (totally honed from reading thriller after thriller, obviously) when I correctly guessed whodunit. This is an incredibly fast read, if I hadn't fallen asleep early like an old lady, I would have devoured this in four short hours. Definitely recommend.
★ ★ ★ ★ ★
brian schwartz
I loved this book. It had me from the first couple chapters, changing my mind about what exactly had happened and if it was accidental or a "who-dunnit". I kept changing my mind of the outcome every couple chapters. There were mentions of an item in one chapter dealing with certain characters that would then resurface in another chapter and be linked to other characters. Really kept my mind challenged. I enjoyed the short chapters because it made it easier to take a break from reading and not feel I would be lost when I returned. And the ending couple paragraphs of each chapter made me want to get into the start of the next chapters. By that point I was saying to myself "might as well keep reading, the chapters are short." By that time I was a long way through the book. Total read time for me was 13 hours. Bought it one afternoon and finished it the next evening just before midnight. Could NOT put it down. Well done A. J. Banner. And such a pleasure to meet you in person at the book launch. Can't wait to read your others.
★ ★ ★ ☆ ☆
natasja
After Nightfall is a decent mystery with a solid twist.

When Marissa and Nathan throw an engagement dinner party, things don't go as planned. Lauren, Marissa's former childhood best friend, continuously flirts with Nathan, even though her husband Jensen is present. Making things worse, upon accepting Nathan's proposal, Nathan's 9-year-old daughter is visibly upset, as is his sister-in-law, Hedra.

When Lauren abruptly leaves the party, she tells Marissa she needs to speak with her about Nathan. Marissa, not too happy with Lauren, tells her they can talk the next day which turns out to be too late because Lauren winds up dead. Numerous characters come under suspicion for Lauren's murder, and Marissa needs to solve what happened to her former friend before she meets a similar fate.

The best thing about After Nightfall is the author's ability to cast doubt on all of the characters. I was questioning everyone in this book, including the narrator. I also thought A.J. Banner did an amazing job of bringing the setting to life. I didn't guess the murderer until close to the end, which was enjoyable (even though now that I think about there were some pretty obvious clues). There are some twists, but they are not too over-the-top.

On the other hand, I thought the dialogue to be choppy and rushed, which was distracting. I found Marissa's character to be irksome. She was quite wishy-washy, which was fine, but I couldn't wrap my head around her reactions to some of the events that occur.

Overall, this is a fast-paced, quick and easy read. I was able to read it over the course of a rainy day, and it served as the perfect distraction to the weather! I wasn't wowed, but I was entertained!
★ ★ ★ ★ ☆
stephanie ann
The suspense builds from the very beginning...Marissa and Nathan are having a dinner party, and college roommate and ex BFF is flirting with Nathan. This was suppose to be a special night, but turned into something completely different.

This book is full of suspense. Each character has a story to tell and it will keep you guessing. Enjoyed the Author's writing style, a very complex story that unravels slowly to keep you guessing and wondering. I had to reread the last few pages twice. Not sure I was content with it, but it kept me thinking about it. And isn't that what a good book does?

I received an ARC of this book. Opinion is mine alone.
★ ★ ★ ★ ★
paulaletsympatico com
I was totally enthralled by this book from the first chapter. I loved the way this story unfolded, with each chapter giving us another unreliable character, another set of mysterious circumstances, keeping the reader guessing until the very end. There is such a mood to this book...dark and creepy....the weather and the setting in the woods adding their own broodiness to the story. Fast-paced, compelling, and unputdownable!
★ ★ ★ ★ ☆
josh spilker
Imagine your best friend in childhood comes back into your life. She is at the dinner party where you are going to announce your engagement. She gets very drunk and flirts with your fiancé who doesn't discourage her.
You have trouble sleeping and go out for an early morning walk only to discover the horror of your friend dead in the water. You will never forget her face. You can't get over that you will never work out some of your issues.
You decide you must find out who killed her. But the more you dig, the more you find out secrets from people you know and love. And maybe you keep popping up at tragic events and look like a suspect yourself.....
★ ★ ★ ★ ★
zahrah awaleh
After Nightfall was such an engrossing book. I found myself looking at everyone as a suspect and wondering who was being honest and who wasn't. It was definitely a page turner that I didn't want to put down.

The characters were very well rounded and complete feeling, like they could be someone you'd know, which is something I always appreciate. The setting was interesting and well described, which made me feel a part of the story.

I really enjoy psychological suspense and feel that A.J. Banner does this very well. I've not read her other books, but I will be doing so now.

I highly recommend this.
★ ★ ★ ★ ★
savannah p
Once again, A.J. has peaked my imagination as I try to guess who did what following Nathan and Marissa's engagement announcement dinner party. There were so many compelling arguments in my mind as to why or who or what had really happened throughout this book. I could barely put it down. In the end, everything came perfectly together and made complete sense. If you are looking for a good suspense, I highly recommend After Nightfall!
★ ★ ★ ★ ★
arun k
Thanks for the opportunity to read in exchange for a honest review! Wow this book had it all, I was so twisted with all the turns that this book took. I thought I had it figured out twice before I finally finished the book. I was concerned for Anna, just because I wasn't sure how she fit in to the story. I liked that even though he told the truth she is still taking things slowly after everything that happened with Nathan. I liked Marissa from the start and even at the end, when she was jumping to conclusions about EVERYTHING! I am glad that things worked out in the end for everyone. I can see where Rianne was coming from but to use your child against their father is the wrong way to go about things. I see that all the time, parents using the other parent against the child. Also the real twist was at the end, OMG!
★ ★ ★ ★ ★
drjkt1
I don't know what genre she prefers, but I read suspense more often than usual lately, primarily for the distraction a real suspense novel brings. Banner writes the twisting page turners that keep me guessing, and her characters are believable, so much so that I continue thinking about them after I finish the last page. I also appreciate the painstaking research on speech therapy, and the detail on several of the students ' difficulties and the individual methods that Marissa employed for each child. By writing in the first person as Marissa, Banner added some light and even a little humor to an otherwise dark story.
★ ★ ★ ☆ ☆
lawrence smith
All of the characters in this book are so messed up that it definitely helps build and maintain the mystery surrounding the death/murder/accident/suicide. It's all a bit dramatic for my exact taste, but it was a decent read and I'm sure many will like it. The character development just didn't feel as well-rounded as it should have been and it felt incomplete and lacking.
★ ★ ★ ★ ☆
sergey pikov
The style likened back to the moody gothics that I used to read. A great who-dun-it. The cast of characters, Marissa (who is the voice of the novel), her boyfriend Nathan, their neighbors Jensen and Lauren Eklund, Keith and Hedra, Nathan's brother and his wife, and Riann and Anna, Nathan's ex-wife and daughter. You will find yourself following the clues and pointing a finger at each one in turn until you reach the very surprising end. Lots of plot twists make for a quick read. Thank you to the author for the opportunity to read and review the ARC. All opinions are my own.
★ ★ ★ ★ ★
katie babs
This was a great book – and I was definitely wrong about "who did it" in the end! The only thing that I would change/add, would be the ending which was very abrupt and makes you wonder, "what's next?" It's almost like it ended in the middle of a sentence, but maybe that's just because I can't help but want more!!! It is such a suspenseful thrilling read.
I can't wait to read more from AJ banner. ❤️
★ ★ ★ ★ ★
sober
A.J. Banner's new book, "After Nighfall", is a winner in physiological suspense! It starts out edgy and atmospheric and never lets up. The writing flows. The long-time friend of main character, Marissa, is found dead on the beach after Marissa's engagement dinner. She trusts no one, and every character seems to have a motive or something to hide, even her fiancée. The author keeps you guessing throughout, and then the ending is a real surprise! I do wish perhaps the characters could have been more developed and fleshed out – but then I like my favorite books to never end. And this was one of my favorites! My recommendation: read it!
Note: I received this book in exchange for an honest review.
★ ★ ★ ★ ★
valeriu
What a great read! Congrats to A.J. Banner for masterfully crafting a suspenseful, engaging, fast-paced whodunit. She included so many twists and reveals that I was constantly guessing the identity of the culprit only to change my mind within a few pages, and the final scene was shocking, showing how cold and selfish people can be. I loved it and will definitely be reading her next one. I highly recommend this excellent read! Many thanks to the author and NetGalley for my review copy. This is my honest opinion.
★ ★ ★ ★ ★
agatha
I was able to read this early as I am a member of her group. This author is a great writer of suspense. She is not well known by name but I am thinking that will be changing soon. I have read all of her books and this one does not disappoint. Upon receiving this I read it within a day. I couldn't sleep until I finished it. Netgalley rocks!!
★ ★ ★ ★ ★
elmira
After Nightfall is the latest novel by A. J. Banner. In her books Ms Banner manages to make the reader immediately feel that the characters are people we personally know and interact with, After Nightfall is no exception. After Nightfall is a fast read as you keep saying one more chapter and you'll get up! I was given an early copy to review.
★ ★ ★ ★ ★
cheryl hughes
Thank you to Netgalley for the ARC of After Nightfall by A.J. Banner in exchange for an honest review.

I really loved this book. It kept me guessing until the end. The author knows her stuff when it comes to twists and turns. Marissa, the main character, takes us along with her on her journey to find the truth of what happened on the night that kicks off the mystery. She knows that things aren't what they seem, she's just missing that one piece to finish the puzzle. And it's a doozy. The author is wonderful at leaving subtle clues throughout that don't click until all is revealed. I'm a huge A.J. Banner fan and this is an excellent entry into to her (hopefully) long career of writing thrilling, psychological mysteries that keep the reader in breathless suspense until the final twist and turn have been revealed. (less)
★ ★ ★ ★ ★
khaled
The Twists and Turns of a Gripping Thriller

In After Nightfall A.J. Banner has mastered the art of writing a captivating mystery that takes the reader on a thrilling ride. After reading only a couple of pages, I couldn't put it down any more than I could a warm, soft chocolate cookie right from the oven. This mystery contains a friend's betrayal, a mysterious death and suspicions about the lives of the main character's friends and fiancé. After finishing this book, the reader will want to read A.J. Banner's previous thrillers, The Good Neighbor as well as The Twilight Wife. We who have read her books are always left in great anticipation of her next one.
★ ★ ★ ☆ ☆
charlotte fisher
Newly engaged Marissa Parlette is living a nightmare. Her closest friend had betrayed her several years ago. But now she wants to rebuild the friendship and invites her to her wedding. Then Marissa's life turns into a nightmare when she learns her friend has just been found dead, after the dinner party, at the bottom of a rocky cliff over the ocean. This is a very tense, intriguing psychological suspense. However, the end is a cliff hanger which made me look for a continuing story in another novel. There is none.
★ ★ ★ ★ ☆
karie
I just finished reading After Nightfall by A. J Banner. Marissa and Nathan get engaged in front of their dinner guests. He has been married before and has a daughter. Early the next morning, while on a walk, Marissa finds her childhood friend at the bottom of a cliff in front of Nathan's home. Marissa calls the police. This will not be the only time that she calls the detective. Did Lauren fall or was she pushed? A.J. Banner does an excellent job of keeping the reader guessing. There are so many twists and turns.... I felt the story was fast paced and enjoyable. I received an ARC from NetGalley
★ ★ ★ ★ ☆
rpeter brown
A.J. Banner has done it again. Murder is most definitely her cup of tea.

Her latest offering, After Nightfall, has even more murder suspects than her previous twisty-mysteries. Which means more suspense. More nail biting. And more of a workout for the reader's brain, if you are like me and simply must try to puzzle out who-dun-it and why before the big reveal at the end.

This relative newcomer to the publishing world hit the floor running and just keeps gaining more momentum with each new book. I predict that she is here to stay. Let the psycho-thriller fans rejoice!
★ ★ ★ ★ ☆
lynda howe
What a riveting book! A great "who-done-it" that had me captivated from the beginning. Fast-paced and hard to put down, it had me guessing until the shocking ending. This is hands down a great psychological thriller! I highly recommend it.

Thank you to Lake Union Publishing and NetGalley for the advance review copy
★ ★ ★ ★ ★
christina alessi
After NightFall by A.J. Banner.

Thank you NetGalley & Lake Union Publishing for giving me this ARC of this fantastic book. It is the very first book by the Author I read and plan on checking others out. I don't give spoilers as I think you should find out for yourself. I highly recommend and give this Five Stars. I enjoyed this book so much I ordered the hard back copy off the store. Please if you have not already check it out. I did not want the book to end.
★ ★ ★ ★ ★
s ren ager
A.J. Banner is one of my favorite authors in the Pacific Northwest. I was super excited to have received an e-galley for After Nightfall long before release day. The book was just as fantastic as her other books The Twilight Wife and The Good Neighbor if not better. The writing style flowed and was easy to keep up with. From the first page I was completely drawn in. I felt like I was right there with all the characters throughout the book. Each character development kept me interested as the story unfolded. And the ending...wow!! In fact, I am reading the paperback now that it was just released. Definitely a book to read twice!! I highly recommend if you enjoy a suspenseful page turner.
★ ★ ★ ★ ★
taghread
I loved After Nightfall by A.J. Banner. She has become one of my favorite authors and I always look forward to reading her books. After Nightfall is a great mystery that held my attention from the very beginning and I couldn't put it down until I found out what happened! I highly recommend this book.
★ ★ ★ ★ ★
jacki
After Nightfall is a fast-paced mystery/thrilled. I was quickly pulled in from the very first chapter. I enjoyed the twists and turns and the other small plot twists that had me guessing until the very end. I loved the web of characters and how everyone played a part in the murder of Lauren.
★ ★ ★ ★ ☆
timothy
Description
Beware of friends with secrets…
Imagine your closest friend utterly betraying you. Years later, when she seeks forgiveness, you invite her to your engagement party as a gesture of reconciliation. But seething hostilities rise to the surface, ruining everyone's evening. After an awful night, your friend's battered, lifeless body is found at the bottom of a rocky cliff.
My Thoughts
Marissa Parlette has a job she enjoys and has just become engaged to Nathan, someone who is kind and who she truly envisions a happy future with. She met him through his daughter Anna who is having trouble accepting her parent's divorce and the fact that Marissa will be her stepmother. Marissa believes time will strengthen her bond with Anna and she is excited about this next chapter in her life.
Things start to go wrong at the dinner party Marissa meticulously planned. She invited her old friend Lauren and her husband Jensen, but Lauren seems to only have eyes for Nathan. Lauren's behavior combined with Anna's hostility turn what should have been a perfect evening into a memorable one for all the wrong reasons. When Marissa finds Lauren's dead body the next morning, lies are told, secrets are revealed and no one, not even Marissa is above suspicion. Figuring out who would want to kill Lauren and why took me on a journey full of more twists and turns than I could count and I didn't see the ending coming.
Without any spoilers, I will say that even if I don't figure out the guilty party before the author's reveal when I go back and consider the story, I can usually recognize clues that I missed. Not so with After Nightfall, the who and the why surprised me. Either my sleuth radar malfunctioned or A.J. Banner managed something not every author can accomplish.
Thank you, A.J. Banner, Lake Union Publishing and NetGalley for the digital ARC to read and review.
★ ★ ☆ ☆ ☆
nora ganey
I was really into this book. It is well written and the characters are fairly well developed. There are a lot of sub plots that kept it interesting. However, there was no real closure. I couldn't believe the book ended when it did. What happened to all the characters...
★ ★ ★ ★ ★
nelda
Psychological thriller that will get your blood pressure up. While I enjoyed reading this book, I was disappointed with the lack of background reasoning for the main character to be paranoid. It felt contrived. The ending also left me feeling cheated...
★ ★ ★ ★ ★
jeanne
This book keeps you in suspense until the end. I love it. Through each chapter I tried to figure out who killed Lauren and just when I thought I figured it out, o was wrong.

If you like books that keep you engaged from beginning to end.. this is the book for you. I loved the Good Neighbor but this book was even better!!!
★ ★ ★ ★ ★
andrew brumbach
AFTER NIGHTFALL is a great follow up to the last page turning thriller Banner wrote. Its a story thst leaves you guessing until the last page and makes you look at those around you on different ways. From the first page you will be invested in the characters and the story. This is a novel that shows the dark side of friendship, has passion and love scenes. Banner expertly weaves a story that will stay with you.
★ ★ ★ ★ ★
burnt toast
I have read and will read every book that AJ Banner writes! After Nightfall is a superbly written thriller that captures the reader till the end. And the ending was not what I suspected at all! Well done! Highly recommend this taunt thriller.
★ ★ ★ ★ ★
dave carmocan
Oh my gosh, this book, though! I loved it! Haunting and unique, this story is a great whodunnit mystery full of secrets, repressed memories, jealousy, and more! A great read for fans of stories by Greer Hendricks and Sarah Pekkanen.
★ ★ ★ ★ ☆
aimee elliott
I swallowed this book up! This book had me guessing, wondering, trying to put the clues together. I loved the setting of this book! Beach town, steep staircase leading to the water. It reminded me of where I grew up in California. Lauren and Marissa once such good friends, now questioning so many motives. A book of jealousy, obsession, relationships, and mystery. A over all intriguing read, that will keep you guessing until the end! Thank you for a ARC Copy of this book. My free copy and opinion was based off of this book I read. Look forward to more book s by this author.
★ ★ ★ ★ ☆
jeska
After Nightfall by A. J. Banner
Although it took awhile to get into the story with all it's twists and turns, it was a very entertaining read that didn't end as I expected it would. Marissa was a hard person to relate to but in retrospect I could understand why she acted as she did.
Thank you to the publisher, author, and NetGalley for the opportunity to preview the book.
★ ★ ★ ★ ★
saber
Twists and turns kept me thinking, "I'll just read one more chapter and then go to sleep"
The actions and dialog of the characters pulled me into the story.
I'm going to get the author's other books and put them on the top of my "to read next list".
★ ★ ★ ★ ☆
mailisia lemus
Marissa is newly engaged and back in touch with an old friend that did her wrong. The night she announces her engagement her old friend ends up at the bottom of a cliff. Was it an accident? Suicide? Murder? Every character looks guilty in one way or another, including Marissa herself.

Enjoyed this page turning, keep you guessing story.

I have to add, how perfect is the title.

Voluntarily reviewing after receiving a galley from the author.
★ ★ ☆ ☆ ☆
joan onderko
I was enthralled through most of this story. An intriguing tale of who done it. But the main character is so naive I almost couldn't handle it. The book ended with a million loose ends... tattered fabric of all the possible outcomes. so basically you're left furious about how stupid everyone is. It had potential if there was any resolution or follow through. Ugh.
★ ★ ★ ★ ★
dan kauppi
Lots of twists and turns. I couldn't have guessed who done it. Surprises at every chapter. I couldn't put it down. Didn't like the ending though. It needs an epilogue. Like what's going on 5 years later.
★ ★ ★ ★ ★
fatma omrani
AJ Banner's AFTER NIGHTFALL is a 'can't put it down' thriller full of secrets, suspense, and surprise. Marissa Parlette plans to announce her engagement when she hosts a birthday party for her fiancé with a few close friends and relatives. The celebration goes terribly wrong. By the end of the night Marissa's friend is dead. Devastated, Marissa delves into the murder. Clues suggest the killer could have been anyone who had attended the celebration including Marissa's soon to be nine-year old stepdaughter. When a hazy memory surfaces, Marissa wonders if she herself took the life of her friend.
★ ★ ★ ★ ★
steven morrison
I received this book from Netgalley in exchange for an honest review. Now this is a thriller. Marissa should be celebrating this high point in her life. She just got engaged to Nathan. However, her life is about to turn completely upside down. She is no longer certain who to trust. This story unfolds brilliantly and keeps you guessing. A great read!
★ ★ ★ ★ ★
shane hurst
After Nightfall has everything and more that you could want from a psychological thriller. This book will keep you guessing till the very end with many twists and turns just when you think you have it figured out. The suspense was great and sometimes chilling. I highly recommend this book.

Thank you to NetGalley and A.J. Banner for the ARC.
★ ★ ★ ★ ★
alex cole
I just finished A.J. Banner's third suspense novel and I found it extremely well written, full of suspense and totally engulfing. I have to admit that I was in the dark until the last pages as to who the murderer was. The twists and turns within the plot kept me guessing AND kept me turning the page. Banner's grasp on the intricacies of human relationships is very insightful. I enjoyed this book...even in its darkness it allows glimmers of hope, forgiveness, trust and love in the characters portrayed.
★ ★ ★ ★ ★
phil krogh
After Nightfall was a quick read- mainly because I needed to know what happened and could not put it down. This book is dark and moody, and there were enough twists and turns to keep me completely engaged. There are many motives and guilty secrets and no way for the main character to know who to trust. If you enjoy psychological thrillers, you will enjoy this.
★ ★ ★ ★ ★
patricia holmes
You won't want to put this book down! I had to get down to the truth of what really happened in this thriller/mystery, I was able to read it in just a few short days! If you're looking for a book that will completely enthrall you, THIS IS IT!
★ ★ ★ ☆ ☆
ulrike
Compulsively readable, but doesn't truly have any shocking surprises. After Nightfall by A.J. Banner is a tough book for me to review. I couldn't put the book down, as I had to know what happened, but nothing really stood out as different about this read.
After Nightfall tells the story of Marissa Parlette, who has recently reconnected with her best friend from childhood, Lauren. Lauren happens to live next door to Marissa's fiancé, and one night Lauren leaves a party early and is found dead the next morning. Marissa feels compelled to investigate, as she found Lauren, and because of their dramatic history (which is neither shocking nor uncommon).
There are plenty of suspects here, from Lauren's husband, to Lauren's daughter, to Marissa's fiancé, Nathan, who keeps sneaking out at night, to Nathan's jealous ex-wife, to Nathan's daughter, and the neighbor who always seems to appear anytime anyone goes outside. Bring in Nathan's jerky brother Keith and his strained wife, and you've got a case of anyone could've done it! You suspect everyone (even Marissa, the narrator) at multiple points, and while A.J. Banner did a great job of keeping the suspicion up (someone would come off my list as a suspect just to go right back on it), the characters were overall a bit flat.
The male characters really let me down here. They were all a bit drippy and full of clichés. Marissa also was somewhat frustrating. I could never tell if she was a reliable narrator or not (that's part of the fun of first-person psychological suspense), and she makes some really poor decisions here that were really irritating. The villain does get their "tell-all" towards the end, and while some may find this type of thing annoying, I enjoy it as I get some closure as to motive. And while we get closure for the villain (or do we?), After Nightfall had an unsatisfactory ending for me. I could have done without the last couple of pages.
Books like this are tough for me to recommend. Did I enjoy the book? Yes, I read it quickly and wanted to know the ending and couldn't quite figure it out. But at the same time, nothing truly felt new or different, so I don't think I'll be remembering this for much longer. I read and reviewed another one of A.J. Banner's books awhile back, The Twilight Wife, and I enjoyed that title much more. I'd definitely read more from A.J. Banner though, as she does write books that are entertaining reads!
***I voluntarily reviewed an advanced reader copy provided by the publisher via NetGalley. This review first posted on my blog, luvtoread.***
★ ★ ★ ★ ☆
dani caile
A.J. Banner does it again! This book started the reader guessing from the first chapter and didn't let up until the last page! WOW! Great character depth and detail. Such a great read as I sat on the beach. I missed most of the family games because I just couldn't put it down. Just when I thought I had it figured out....surprise!
★ ★ ★ ★ ★
stutee
I've just read After Nightfall with narration. I loved it! The narration gives me the immersion of reading and listening. I was pulled through the twists and turns of this psychological thriller. Without giving anything away, it was the perfect ending.
★ ★ ★ ★ ★
donna mcgee
Psychological thriller. Non-stop ride. The Book literally sticks to your fingers! You cannot stop. An engagement announced at a party and everyone behaves strangely? Why? What secrets may hidden, what darkness lurks just beneath the surface! Some books you can stop, this isn't one. So put on your big girl panties, you are going for the ride of your life! MUST READ
★ ★ ★ ★ ★
scott phillips
Clean, evocative, crisp prose, an atmospheric setting, great characters, a mystery with multiple twists - this novel had me up until four in the morning trying to finish! I highly recommend! This was my first AJ Banner book and I will definitely be reading more.
★ ★ ★ ★ ☆
jennifer shepherd
Fantastic! This is such a gripping story.... I was immediately caught up in the action and lives of these characters. I usually am pretty good at figuring out "who did it" but this story completely shocked me!

I definitely recommend this book to all mystery/thriller lovers.

Thanks to NetGalley for the advanced reader's copy of this book in exchange for my honest review.
★ ★ ☆ ☆ ☆
jeannie hartley
It opens with a dinner party. Marissa, the narrator, and her fiance Nathan host a dinner party to announce their engagement. In attendance is Marissa's former best friend Lauren, who with her husband recently moved into the house next door to Nathan's on the scenic Washington Coast. Lauren is drunk and flirting with Nathan. The next morning on her walk, Marissa finds Lauren dead at the bottom of the cliff outside their home. It's a good, albeit not a particularly original set-up. Did she fall or was she pushed? If pushed, who dunnit? The problem is the narrator. She is physically an adult, but has the mind of a nasty 14-year-old girl. She woke up in the middle of the night Lauren died, and Nathan wasn't in bed. Where did he go? Was he meeting Lauren? Did he push Lauren? Did Lauren's husband push Lauren? And what about Nathan's ex-wife? Is he seeing his ex-wife?And what about Nathan's daughter? What's wrong with her? Marissa needs to talk to Nathan's ex-wife and stick her nose into that. And the neighbor, and the police, and, and, and. Marissa is a paranoid busybody. Obsessed with Lauren's death, she hounds people with inappropriate questions and inappropriate behavior. Subtlety is not her friend. Neither is discretion. She repeats things told her in confidence, or hounded out of friends and neighbors, stirring up trouble where there was none to begin with. Does she find the murderer? Yes, but not because of any brain power on her part. Part pop psychology, part bad reality TV. I read this book to the end, it hopes that it would improve. It didn't.
★ ★ ★ ★ ☆
fowler teneille
This was a good story that kept me guessing till the end. I'm still not quite sure what happened. I'll have to reread the last few pages. There were a lot of characters and at times hard to keep them all straight. I listened to some on audible and had to really pay attention.
★ ★ ★ ☆ ☆
maria hall
When there are so many psychological thrillers out there to read, my expectations become very high. This was a quick read and kept me entertained where I wanted to know what happened. However, I felt that it was missing something... it didn't have a jaw-dropping moment or a lot of twists. I'm glad I read it, but for me it was nothing special.

Thanks to NetGalley, the publisher, Lake Union Publishing, and AJ Banner for this advanced copy in exchange for an honest review.
★ ★ ★ ★ ★
lamont lucas
This was a very good read. Good editing. Characters were well developed. I love the plot and I didn't know who the villain was until the end. There should be a sequel, because of all the possibilities of who did it. Will read more from this author.
★ ★ ★ ☆ ☆
colelea
Despite thinking that the author is a really good writer, I really didn't enjoy After Nightfall that much. It is definitely effective as MYSTERY, because even with a small pool of suspects, and the murderer targeting other victims, it keeps you guessing. Not only do are you guessing at who the murderer is, but even if there was a murder at all. This book tells the story of childhood friends, Lauren and Marissa, through the voice of Marissa. My problem with the book is probably due to my finding Marissa to be whiny, obsessive and boring. She is conflicted over the death of her friend and her last unkind thoughts towards her. This is understandable, but her obsession with it, is nothing you'd want to live with yourself, but there is no escaping it here, where you are essentially living in Marissa's head. She isn't somebody who would be fun to hang out with, and her obsession is like a drum beat that won't quit. The book was too long, too slow and maybe even a bit dull. I didn't hate it, but I can't really recommend it either.
★ ☆ ☆ ☆ ☆
stacey lozano
It breaks my heart to write this review...BUT - I waited for months with anticipation for this book to come out. I can't even begin to describe how disappointed I am. It reads more like a rough draft, not a novel that flows seamlessly. You come away not truly getting to know any of the characters, and worse, not caring about any of them at all. And I can't even describe how ticked off I am that the ending just drops. I, like many others, thought I was missing some pages. It's a rough draft manuscript, not a well polished novel. Finish it and republish it. Please!
★ ★ ☆ ☆ ☆
blackblade
This book started out interesting but went downhill fast. The protagonist is extremely stupid and nosy; there is little or no resolution to the story and it was totally boring. A total waste of time.
★ ☆ ☆ ☆ ☆
scott wells
This was the first and last book by this author.. She makes no sense.. The ending leaves you like why the hell did I read this..I could've written a better ending. Do not waste your time.. What a joke
★ ★ ★ ★ ★
sharyn
Great read kept me trying to figure out who
Killed Lauren poor Anna just a child going through what so many children now days go through could not believe Hedra found Lauren alive and did nothing she is just as guilylty as Rianne!!!
★ ★ ★ ☆ ☆
adhadewi
But if that's your thing (it's mine!) You'll be in for a super quick read that I read in just a couple of hours on a Saturday afternoon. I thought that it was pretty tightly written with good characterizations and plot twists that I didn't see coming. I'd write more but I don't want to spoil anything for any other readers! Recommended to fans of domestic thrillers.
★ ★ ★ ★ ☆
kateri
This was a fairly average thriller elevated by stylistic writing and good pacing. Although I will admit some parts were a little slow moving for my taste, overall I was spellbound by the story and definitely entranced enough to read the entire book in one sitting so I certainly recommend it if you're looking for a fun summer beach read in particular!
★ ★ ★ ☆ ☆
damir gaal
This book was a well-written page turner. The setting, characters, character development, and plot kept me wanting to come back for the next chapter every time. I personally did not like the adult language scattered throughout the book and felt the ending was too abrupt to find completely satisfying. It felt complete, yet incomplete. Even despite the abrupt ending, if not for the language, I would have said 4 1/2 stars.
★ ★ ★ ☆ ☆
anumeha
Pretty good novel. Couldn't stand the protagonist, she was naive, and ignorant. Her character was not consistent at all. The story had many twists but then the ending literally leaves off abruptly with no closure. I literally couldn't believe that's how it ended. After all that build up and then just so unsatisfying.
★ ★ ★ ★ ☆
challis elliott
This was my first AJ Banner novel.....how have I not heard of her sooner?!
After Nightfall kept me guessing! I loved that I suspected each character at least once and at the end I was still surprised!
It was easy to finish this book in one day. The story was perfectly pieced together, incredibly well-written, and Banner's style kept me turning pages.
I will definitely be reading her others soon, I'm her newest fan!
★ ★ ★ ★ ★
kingsofspencer
Thank you NetGalley for my ARC.

Wow, this book was so good! So many plot twists and turns. A big mystery of whodunnit until the very end. I really got easily sucked into the book right off and loved that it kept me guessing the whole time. Definitely would recommend reading this one....just make sure you have a big chunk of time because you definitely won't want to put it down!
★ ★ ★ ☆ ☆
christian kiefer
I'm a fan of A.J. Banner and I really wanted to enjoy this book. I was so excited to receive a chance to review it but I had a hard time finishing this book. It started off strong and then fell flat for me.

This is a psychological thriller about a woman named Lauren who gets murdered. Lauren had betrayed her friend in the past and they had just made up before she was mysteriously killed.

Marissa Parlette has just gotten engaged. She's happy as can be until her best friend Lauren is found on the beach dead. Nobody knows if it was suicide or homicide. Nobody knows who has done this to Lauren and why they would.

Marissa makes it her mission to try to find out who did this to her best friend and why? It doesn't seem like Lauren would have any enemies.

Always beware of your friends with secrets..
★ ★ ★ ★ ★
dorrie
This book was just wonderful! The descriptive language really lets you be a part of the story and the mysterious aspect really keeps you guessing and on the edge of your seat!! Highly recommend this book!!
★ ★ ★ ★ ★
jamyla
5 stars!!!
I cannot recommend this book enough! Very few books do I stay up all night to finish and lose sleep over but this one I did. I finished it in less than 24 hours. Full of twists that you don't see coming, it kept me wanting more until the very end I did not want to put it down. I will always want to get my hands on whatever A. J. Banner writes. This is a definite must read.
★ ★ ★ ★ ★
lazaro
This is one of my new favorite reads this summer. It captivated me from page 2. Its an easy read with lots of twist and I read it in less than 24 hours. I thought I knew what was going to happen next but I was wrong every time. I did not see the ending coming. I would highly recommend this book and I look forward to reading to reading her others ❤
★ ★ ★ ★ ★
kimberly lambright
A must read! A.J. Banner is a master at keeping you in suspense! Her character development keeps you guessing and wanting more! I loved this book like I have The Good Neighbor and Twilight Wife. Don't wait another minute if you haven't pre-ordered this one!
★ ★ ★ ★ ★
linette
this book will keep you guessing. it is so beautifully written. you will be in amazement when you are done. the twists and turns. you will think you figured it all out and then you finish the book I'm awe. just amazing
★ ★ ★ ★ ★
kelsey anne
This is the type of book id been looking for for months. Easy read that locks you in from the beginning. The writing and dialogue is so natural, not over the top either. Couldn't figure out who had done it til the very end.
★ ★ ★ ★ ★
zazk juan de dios
The twists..the turns..the thrills. This book is an absolute page turner! Fast paced, so it doesn't get boring at all, which is always my biggest issue. I found myself trying to predict the next move, and it was so good! I highly recommend it!
★ ★ ★ ★ ★
sarah apple
Once again A.J. Banner does not disappoint with After Nightfall. Just when you think you have it all figured out, boom you were completely off! I highly recommend After Nightfall. If you haven't read The Good Neighbor or The Twilight Wife, I recommend those as well!!
★ ★ ★ ★ ☆
jennifer segrest
I received this book as an advanced readers copy from the author. I was not disappointed. It had it all, betrayal, suspense,and romance. Hang on for the ride, it will keep you guessing until the end. A great read!!
★ ★ ★ ★ ★
brenda keith
After Nightfall was a fast-paced psychological thriller that will keep you guessing until the very last page. A J Banner's masterfully created characters you need to know more about. Would be an awesome book for a book club to read!
★ ★ ★ ★ ★
nanci bompey
If you like twists and turns you will LOVE this book! It had me guessing to the absolute end of the book! Psychological fiction is my favorite genre and this book did not let me down!! Truly a must read!
★ ★ ★ ☆ ☆
shana watkins
I usually read and can't put it down until I have finished the book.
It was good, but I did get bored with it and would skip paragraphs.
The ending was surprising, and good, but I don't know if I want to read another one like it.
I admire those who write, very creative minds, and the author of this has an extremely creative one
★ ★ ★ ☆ ☆
coolsiggy
3 1/2 ⭐️'S
I liked this book, but it just didn't wow me. The dinner party (which was the first scene in the book) was by far the best part of this book. The storyline had a lot of potential, but the characters came across stilted and their backstories were not fleshed out as much as they could have been. Much more of a mystery than a Psychological Suspense, but it did keep me reading until the end, which left me a bit unsatisfied. Thank you to Lake Union Publishing and NetGalley for an ARC of this book in exchange for an honest review.
★ ★ ★ ☆ ☆
sylvia seymour
This book was a quick, easy read that kept me interested because I wanted to follow the clues and figure out whodunit. Marissa and Lauren have been friends since childhood, until Lauren's ultimate betrayal during their days at university. When the book's action opens, Marissa and Lauren are neighbors on cliff side property at a beach and Marissa is having a big dinner party to which she has invited Lauren and her husband Jensen. During the dinner, Lauren flirts outrageously with Nathan, Marissa's new fiancée, and then Lauren ends the evening by telling Marissa that she needs to talk to her about Nathan. This promised conversation never takes place since Lauren's broken body is discovered by Marissa on the beach early the next morning. The rest of the book is told like its being whispered; the reader can catch part of the conversation but not the whole thing, so there is a lot of guess work involved in trying to solve the murder. All of the characters are suspects and none are very likeable. The character who is best developed is Marissa, but even this one has so many secrets that the reader only comes to know slowly. I did not find the author's style very interesting for me, although I did want to keep reading to find out who really killed Lauren and what all of the secrets were about. Readers of psycholgical suspense will enjoy this book, but you probably will not be "wowed" by it. There is a mild twist at the end which was somewhat surprising, but for me it was a ho-hum moment.

Disclaimer
Disclosure of Material Connection: I received a complimentary copy of this book from the publisher and Netgalley. I was not required to write a positive review. The opinions that I have expressed are my own. I am disclosing this in accordance with 16 CFR, Part 255 "Guides Concerning the Use of Endorsements and Testimonials in Advertising."
★ ★ ★ ☆ ☆
jeff michele
A sinister read about a woman who is found at the bottom of a cliff amid questions arise. Was it suicide or was she pushed. Marissa keeps stumbling across people in crisis and calling the authorities; is she the culprit or are all these incidents somehow ties together? This was an ok read. None of the characters are very likeable except Julie, the art teacher. The individual threads of the story begin to weave a discernible pattern that shows the reader who is actually behind all the problem. Thanks to NetGalley for the advance read.
★ ★ ★ ★ ★
nikks
This is the first but certainly not the last book I will read by AJ Banner. After Nightfall was an intriguing psychological page-turner that will stay with me for a long time. Marissa's past mixes with her present in a disturbing way;leading to sinister events,including murder. Clear your schedule.
★ ★ ☆ ☆ ☆
smita
Good read until the ending. What and why this ending to a good story?! I thought maybe there were some pages or chapters missing but no that was not the case. It will be very hard to read another book by this author. "She was already dead" ending? Ouch. I felt so sorry for the poor main character. No relief for all the lies told to her. Sad
★ ★ ★ ☆ ☆
don lively
Couldn't put it down, but very irritated with the ending. I found Marissa to be very irritating. It is not uncommon to not like the main character, but her egocentric behavior, poor decision making and holier than thou attitude was very aggravating.
★ ★ ★ ☆ ☆
evan feltham
Do you like reading stories about pure victims who are also primary point-of-view characters? By "pure," I mean, a character who has no faults (other than trusting or loving the wrong person) but is somehow selected as the target of a sustained and intricate campaign of terror? Someone who merely reacts to a seemingly ceaseless series of sudden disappearances, slippery explanations, shifting facts and strange coincidences?

In the writing trade, we snidely call these characters "Mary Sues," and one of the best things about the absurdity of quality riches in crime fiction in 2018 is the diminished presence of Mary Sues. Most "complicated" females in the most critically acclaimed novels are complicated because they bring a history of bad behavior to the table, along with the guilt they feel or don't feel about it, and find victim status too docile or facile for their ambitions or needs. These women lie, cheat, steal, gaslight and kill, for good reasons or bad, and they don't readily accept diminished standing or living as the price of their actions.

All of this makes the popularity of A.J. Banner's novels, and their blank-canvas, professional-victim heroines a peculiar anomaly in my eyes. AFTER NIGHTFALL is the latest from Banner (a.k.a., Anjali Banerjee), whose novels are set on the mist-shrouded, excruciatingly quaint shores of Puget Sound. These are throwback novels, full of squeaky, shrieky 1940s atmosphere, fluffed with affluence, in which, invariably, one seemingly sweet person suddenly flips a switch into snarling insanity and chases our poor victim heroine along a cliff or up a rickety seaside staircase.

AFTER NIGHTFALL features a typical Banner heroine in a typical Banner setup: Is the man she loves who she thinks he is, or do his furtive text messages and late-night outings add up to something sinister? Is the friendship-seeking friend really just trying to get close to her husband? Is everybody lying to her about everything? If so, does she really have any choice to but to passively ping-pong between the people in her life, even as she pokes around Nancy Drew-style and finds the occasional telltale button or scarf or scrap of paper that proves to be huge later on?

AFTER NIGHTFALL is skillfully done, and twisty in the way demanded of commercially slick novels of the current day. But the Mary Sue at the center of all this carefully coded lifestyle porn—the characters all live in a place called Tranquil Cove, for crying out loud—makes this a read full of empty calories. It's hard to relate, let alone emotionally connect, to a character who's nothing but the sum of her victimy virtue. She would have been much more compelling if she was a liar, cheater, thief—or killer. Or maybe just someone who occasionally ate something bad for her.
Please Rate After Nightfall