Then She Was Gone: A Novel
By Lisa Jewell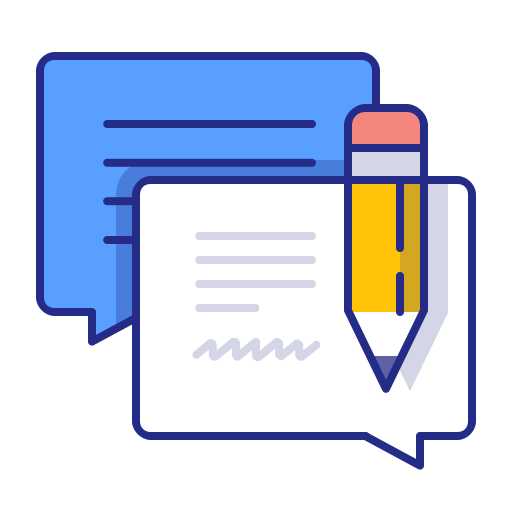 Total feedbacks: 68
★

★

★

★

★

★

★

★

★

☆

★

★

★

☆

☆

★

★

☆

☆

☆

★

☆

☆

☆

☆

Looking for Then She Was Gone: A Novel in
PDF
? Check out Scribid.com

Audiobook
Check out Audiobooks.com
★ ★ ★ ★ ★
jquinzer22
I purchased this book from @bookofthemonth to read with my bestie @mycornerforbooksand. All opinions are my own. ????? Then She Was Gone by Lisa Jewell. Bizarre! Amazingly bizarre! 16 year old Ellie Mack goes missing one day on her way to study. After years and years of searching the closure that her family so desperately needed is anything but a normal missing person case. As the plots unfolded page after page I found it hard to set down. I needed to know more. I had to know why. Most of all I needed to know what happens now? This one has to be one of my favorites this year.
★ ★ ★ ☆ ☆
sara blanchard
I was captivated in the beginning, but the plot became thin quickly. The major "shock" was very obvious and practically told to the reader and the mystery wasn't really a mystery...more like a slow build to inevitably. Mostly though...the difference between this book and novels like Sebold's Lovely Bones is the reader has to suspend disbelief in order to read and Then She Was Gone, not because the plot is odd (it is) and not your average tale, but because simple likelihoods-like police not interviewing everyone involved in the life of a child who disappears or canvassing very home in the vicinity of her disappearance or the grieving, obsessive mother never recalling a person involved on their lives up until the disappearance.
★ ★ ★ ★ ☆
emily kent
After my unexpectedly pleasing experience with another of Jewell's novels, THE GIRLS IN THE GARDEN, I have been eager to try her latest work; THEN SHE WAS GONE is a highly compelling page-turner, especially for mystery fans.

Packed up to walk to the library, nearing the end of her high school career, Ellie Mack leaves home and never returns. Her parents, devastated, try to move on after all efforts have been exhausted. Years later, her mother receives information about new clues and that's when the story really takes off. I'm so glad I gave this one a try; highly recommend!
★ ★ ★ ★ ☆
paige turner
Her mother, Laurel, her father, Paul, her sister Hanna and her brother Jake, had no idea where she had gone. It was a few days before her exams and she was on her way to the library to study. It was over 10 years before her bones were found and this whole tie she was considered a runaway. Laurel and Paul's marriage disintegrated and Laurel had finally met a man, Floyd whom she has a connection. Then she meets his 9 year old daughter who reminds her of Ellie.

Told in alternating view points of Laurel, Ellie, Floyd,and Noelle (Ellie's math tutor).
★ ★ ★ ★ ★
christy white
I just finished this book and am blown away! It is a very complex psychological drama/thriller. It is a tad predictable at times, but you will want to keep reading.

The description pretty much tells you all you need to know going into the book. The main characters are given lots of depth, my favorite being Poppy. Such a charismatic child.

There are some rather uncomfortable developments in the story, but not too cringe worthy. I think Lisa Jewel handles them very well.

I'm afraid to say too much. I don't want to give anything away and ruin this wonderful book for anyone!
★ ★ ★ ★ ★
printable tire
I adore Lisa Jewell. I have little time to read, but actively listen to audio books daily and I've listened to all of hers. I love the way the mysteries play out slowly, but there's not a lot of leaving the reader in the dark, just the characters. As a reader (listener) I appreciate that. I loved delving into the different personalities of each main player in this book, and as a mother it was just painful to listen to certain parts, particularly Laurel's struggle and Ellie's portion. Poppy was a little over the top, but I think she was supposed to be.
★ ★ ★ ★ ☆
todd greene
Ellie Mack disappears when she is 15 years old. Fast forward ten years and her Mother meets a man who has a daughter who bears an uncanny resemblance to Ellie.

This is a great psychological suspense. You figure out the mystery pretty early but that doesn't ruin the suspense of the story. This book is told from the viewpoint of different characters and goes between the past and present. Besides being a psychological suspense this is a story about a family torn apart by a tragedy. Thank you to net galley for an advanced readers copy of this book.
★ ★ ★ ★ ☆
megan underwood
4.5 stars - just for the fact this kept me reading and reading and I got it done in one day, which is pretty amazing.

This was quite the little thriller. You basically learn early off what actually happened to the daughter who disappeared, although there are some pretty gruesome details and twists as to the why of it. And there are a lot of twists as to how all the players tie together.

I absolutely loved the writing, the storyline, and the characters, and I'd recommend this to anyone who loves a good thriller.
★ ★ ★ ★ ☆
candice sanders
This is the 2nd book I have read by this author and I enjoy her writing style. She creates flawed but realistic and relatable characters. The shift in POVs is done well and does not come across as gimmicky. The series of events is written in such a way that the reader can really understand each perspective (no matter how unstable or unlikeable the character). Laurel is a great heroine. I wish we got to know more of the peripheral characters (Hanna especially) but that would be a different book. Overall, great read.
★ ★ ★ ★ ★
megan mkrtschjan
I have completed the book. I found that it read slow but yet detailed and left me coming back for more to finish it. This story is based on a girl named Ellie who goes missing. The reader is left wondering if she is alive and have decided to take some time for herself or if she is really missing in a sinister sense. Without giving anything away, I can truly say that this book was believable and could actually happen and perhaps have happened but through different events.
★ ★ ★ ★ ★
widgetoc
This was a book that had the potential to fall into the "oh come on! You didn't see that coming?" territory but it never did. I was enthralled from the first page to the last. It was a skillfully woven tale of a daughter stolen and a granddaughter recovered. The twists and turns kept me reading long into the night. I was glad for a happy-ish ending that at least gave the character's in the story closure.

Shows how seemingly little events in a child's life can twist them up so tightly inside that they snap and destroy innocent lives in the aftermath.
★ ★ ★ ★ ★
megankellie
This was an amazing book as it invokes both creepy and heartwarming feelings in one story! People now and then manipulated the Mack family, played Ellie and Laurel like violins. It had a lot of creepy people and horrific situations. I was sure there was going to be even more bad news the more I read on. But the ending provided a great twist and I felt a great satisfaction at the end of the book. I believed the loose ends were tied up very properly.
★ ★ ★ ★ ★
warren bell
I love Lisa Jewell and this book shows exactly why! Then She Was Gone is a perfect combination of suspense with a touch of darkness. It keeps you guessing until the very last page. You may guess what happened to Ellie Mack but it's the details that makes the story so addicting. It's told in multiple POVs which makes it even more intriguing. It's beautiful and heart wrenching. The ending will shock you. I love this book so much in fact that I'm rereading it to see if I missed any details.
★ ★ ★ ★ ★
ali shahab
This is an English family mystery centered on a child disappearance. It is intermingled with sad and happy moments. The style of writing and character descriptions are magnificent. Differences in language expressions between the British and American usage were amazing and yet easily understandable. There is meaningful sex and romance which is not gratuitous. The ending overwhelmed me and was absolutely astonishing. I will definitely read this author again.
★ ★ ★ ★ ★
mark taylor
I absolutely devoured this book in a few sittings! Lisa Jewell is an engaging writer and this book is filled with it all...grief, sadness, joy, twists and turns...I couldn't wait to see what happened in this novel. As I was reading it I could picture this book as a movie. It's really great. I love the main character, Laurel. You will feel all of her emotions as she goes through them. Can't wait to dig up other books by this author.
★ ★ ★ ★ ★
christopher bennett
THEN
She was fifteen, her mother's
golden girl. She had her whole life ahead of her.
And then, in the blink of an eye, Ellie was gone.

Oh, the feels between these pages! ? Then she was gone was another knock out of the park for Lisa Jewell! My first read was I Found You and I loved it!! Then She Was Gone gripped me even more and left me thinking long after I had finished it. Great, great book! I can't wait for more to come from Ms Jewell!
★ ★ ★ ★ ☆
la syrena
I have read quite a few books about missing kids lately and wasn't sure if I was up for another. However, in addition to an engaging story, the characters were well developed. Ellie, who is the 15 year old golden child, disappears one day and the story takes off. The author does a good job of conveying the heartbreak of the family and how it separates and destroys a family. 10 years after the disappearance just as mother Laurel is finally finding closure and attempting to move on, she enters into a web of circumstance and a family that leads to questions and answers about Elle . Some of the coincidences are a bit far fetched however, it kept me interested and guessing until the end.
★ ★ ★ ☆ ☆
susan moxley
I am very sad to say that I literally guessed the main plot from the brief summary, and unwound the whole thing about 2.5 chapters in. I stuck with it because I was hoping there was something I was missing, maybe a plot twist I wouldn't see coming, but it was predictable (for me at least) through and through.

That being said, this story still brought a few tears to my eyes and was beautifully written. I'll probably read something else by the author, but based on the other plot summaries I've read on her other books I have low expectations of being surprised.
★ ★ ★ ★ ☆
mrniggle
While I found Lisa Jewell's newest book on the predictable side, it didn't take away from the enjoyment of reading this well plotted and equally well written novel. Past and present were woven together effortlessly and the character development was extremely good. Jewell does an excellent job of keeping the reader intrigued and balances the dark and creepy wonderfully. I found the ending to be a very neatly wrapped, but it was perfect!
★ ★ ★ ★ ★
nefret
WOW!! Such an amazing, page-turning book. This Is The BEST BOOK IVE READ ALL YEAR! So many twists and turns that I didn't see coming. But yet some that I did. Which isn't a bad thing.

Laurel Mack's daughter disappeared ten years ago, she was 17. Now Laurel has met a man who has a nine year old daughter whom mysteriously looks like Laurels missing daughter. So now Laurel has a man and his child to fill voids in her life that couldn't be filled.

Laurel finds out the truth about what happened to her daughter and it changed EVERYTHING. But change isn't always a bad thing. Not in this case.
★ ★ ★ ★ ★
matt roeser
This is one of those books where you ignore your family because you can't stop reading it. Although I had hints of where the story was going, I couldn't figure out how the pieces of the puzzle came together, so I definitely didn't find it predictable. This is a worthy addition to the genre of "books about dead girls/women with twisty branches and read words on the cover."
★ ★ ★ ★ ☆
eirene
Wonderful read! I read this in four days - could not finish this fast enough. I found this to be a soulful mystery - a bit more emotionally complex than most written these days. The characters were multi-dimensional and I really liked how the story was told - shifting in time and perspective. I found that everything worked very well. Unlike many other current mysteries (Gone Girl wannabes), I think this one will stick with me much longer. Ultimately, it is the story of a family torn apart by tragedy and unusual circumstances and provides for a rich, disturbing tale. Highly recommend.
★ ★ ★ ★ ★
steve kahn
Technically, I took the day off from my own business because I could NOT go the day without finishing this amazingly brilliant novel. I am great at figuring out endings, but not so this time. The character development of the heroine was chilling, then kind of scary because of it's real life similarity to that which most feel at some point in their lives. Slowly thereafter the character grew into someone one wanted to see for that particular woman.
The plot twists could not have been fully predicted, at least I could not do so, and thus, the well reasoned day off from work. This book is a treasure and I cannot wait to order my next book authored by Lisa Jewell!
★ ★ ★ ★ ★
jacqui germaine
Then She Was Gone is fantastic, a great read! I couldn't put it down. This is a sad, dark, tragic story that is beautifully written and very well crafted. My heart ached for Ellie and Laurel. Great build up to ending which is most satisfying. The epilogue is perfect. This is the first Lisa Jewell novel that I have read. She is a gifted writer and I look forward to reading more of her books.
★ ★ ★ ★ ★
raju
Wow, what a good book! It kept me wondering almost up to the very end. The characters are so real, it touches on each family members feelings after Ellie disappears and how that disappearance changes their relationships and their lives, even many years later. It's a sad story but the feelings these people feel are so well written that you feel like you are living it with them.
★ ★ ★ ★ ★
miina
This is one of those books that you don't want to say you loved it because it's so bizarre and twisty turny. Yet, I found it nearly impossible to put down. Even though it's fairly obvious where the plot may end up it still takes you on a journey and keeps you coming back. It's a sad and tragic story but also it pulls you in and keeps you wanting more.
★ ★ ★ ★ ★
ajeng
Wow! This was a wild ride. I figured out many of the twists before their reveals (maybe I've been reading too many thrillers as of late?), but I loved the writing style and multiple POV's. The details behind each character made them feel real and fleshed out. An engrossing, fast-paced story!

Thanks to Book of the Month for this awesome read!
★ ☆ ☆ ☆ ☆
aiman
I tried to like this book, I really did, but the glaring grammatical errors finally got to me. I have never read a book with so much bad grammar. "Had got", misuse of who and whom, ending sentences with a preposition. I resisted the urge to use a red pen to note the errors. The copy editor at Simon and Schuster failed miserably.
★ ★ ★ ★ ★
tanya rankin
I so rarely post reviews on anything but it's also rare that a book really holds me captive like this story did. The story in itself wasn't anything groundbreaking and I like many other reviewers guessed the main story early on. That said I don't think the author was trying to hide the story or provoke a big twist as that wasn't the point.

The point to me was demonstrating the human side to why the human psyche can so easily an quickly breakdown. It's frightening to think characters like this can walk among us. The writing was well done, captivating, and interesting and this is truly what made this story come alive in all its creepy details.

Read it I don't think you'll be disappointed unless you're looking for a story that has big twists; this lacks twists but the details in the story that emerge are still captivating.
★ ★ ★ ★ ☆
amy t
Wow. This book was creepy, freaky, crazy, and had moments of pure beauty that had me fighting back tears at the end. A novel about forgiveness, secrets, mental illness, a little bit of everything. Who is Poppy and why does she look so much like missing teenager Ellie Mack? The answer to that question takes you on a wild ride. Great mystery.
★ ★ ★ ★ ★
eileen peacock
Shockingly realistic and gripping book. The reader is drawn into each character's experiences, joys and pains. As the story develops, the reader frequently wants to jump into the book and rescue characters. All the warning lights are going off, yet the reader is helpless to prevent the situations from occurring.
★ ★ ★ ★ ☆
john ryan
This book is a bit of an emotional roller coaster, It's every mother's nightmare to lose a child. It's easy to connect with the protagonist and feel for all she's been through, but the book doesn't just focus on her experience with it, but rather you hear from other viewpoints as well. I really enjoyed reading this book.
★ ★ ★ ★ ☆
scubiedog
Then She Was Gone is the latest book by Lisa Jewell. Then She Was Gone is told in various voices with some back and forth in time. Ms Jewell has done an excellent job of merging the voices into this story. Some twists and surprises makes When She Was Gone difficult to put down. I was given an early copy to review.
★ ★ ★ ☆ ☆
subir
I really liked this book at first....strong characters, depth of story....but as it went on and on it became very predictable....I tired of it, read ahead the last three chapters...story played out as I thought.
I had not previously read Lisa Jewell, but I did like this enough to try her other books.
★ ☆ ☆ ☆ ☆
cke387
The subject matter is extremely disturbing AND distressing (especially if you have a daughter), so much that I wish I had not read it at all. It's written like other books in this genre but the subject matter is something ABOMINABLY HORRIFIC. This is the first time I have written a book review on the store as I feel compelled to warn others about this book. It is a page turner and I was 5+ hours into listening when I realized where it was going, but then I felt I was too invested to stop and wanted to know how it ended to give me peace of mind. Oh, how I wish I had not listened to it in the first place and filled my head with such ICKY thoughts.
★ ★ ★ ★ ☆
georgia jordan
I love Lisa Jewell's books. The author has excellent pacing and teases out the details of the story line. I liked the main character of Lauren very much. My only complaint was the time jumps, I'm just not a fan of that writing trick. Other than that quibble I really like this book a lot.
★ ★ ★ ★ ★
kajon
This book (in audiobook format) really helped get me out of a "book slump"! The narration was also lovely & added to the story, in my opinion. I especially liked the descriptions of the domestic settings & geographical areas, the main family, & twists in this novel.
★ ★ ★ ★ ☆
wilson
Although you figure out what's happening in the middle of the story, it doesn't ruin the enjoyment of reading this mystery. The story moves along and your feelings about the characters changes as you get further along. I liked it as a light, distracting read.
★ ★ ★ ★ ☆
stephanie hull
Then She Was Gone was an entertaining read. Kept me interested and curious, even when I figured certain pieces out, I still needed to find out HOW it had happened. The final reveal was a bit lengthy, but it served to answer all the loose-end questions. I'd recommend this book for suspense readers for sure.
★ ★ ★ ☆ ☆
joe kuykendall
?THEN SHE WAS GONE by Lisa Jewell was just the thriller I've been needing. Jewell presented a creative plot that pulled me in and I finished it pretty quickly. I was able to figure out some of the surprises ahead of time, but nonetheless this read was still entertaining with solid character development. ⭐️⭐️⭐️
★ ★ ★ ★ ☆
dana miller carson
Lisa Jewel knows how to tell a good story. From laurel, Ellie, Floyd and the incredible tutor...a bizarre yet suspenseful story unfolds. The author is a great story teller and all her characters come to life in this well written thriller.
★ ★ ★ ★ ☆
sarah barton
Worth the hype? Yes, for a thrilling roller coaster that keeps the reader guessing. A fun, fast read and thoroughly enjoyable. Reminiscent - quite deliberately so - of the movie Rear Window, and even Body Double, this particular unreliable narrator is endearing and we are rooting for her despite the clear warning signs of her life choices; I was completely engaged as her story and the twists unfolded. Solid characters and fun tight plotting within a confined setting - it almost feels like a theater stage- and I greatly enjoyed the ride.
★ ★ ★ ☆ ☆
clara hochstetler
This story started off really good. It was interesting and mysterious. The book was so obvious by the middle of the story that I was disappointed that I had bothered to read it at all. So unlikely to happen and so convenient to wrap up the story. I'd keep looking for a more thrilling and mysterious book.
★ ★ ★ ★ ★
prerana
This was the first book I've read by Jewell...I plan to read lots more of her books. The incidents were weird, but the overall book was hard to put down. Great writing, great suspense, and was not predictable.
★ ★ ★ ★ ☆
shelly toombs kirby
Good suspense that kept the page turning. But nothing has dropping as you tend to figure things out right before it happens but not so far in advance that it ruins it. It was bitter sweet ending. I've never had a book make me cry before. I overall enjoyed it.
★ ★ ★ ★ ★
jsuh suh
I'm a 100% Audible listener. This is such a great book. I listen to a lot of books, but this is one of favs to enjoy over and over again. To each their own, but if I do or can foresee where the plot is going I don't try to figure it out. I let it play out all the so much better to me. Just my opinion. If sitting on the fence on this one, I say get it!!!
★ ★ ★ ★ ★
jocylen
Thank you to Net Galley and Atria Books for the chance to read and review this book in exchange for an honest review.
This book gripped me right from the beginning-it was fantastic! I want to read more by this author! Laurel Mack's daughter, Ellie, disappeared 10 years ago. Even though they have been looking for her, no clue has turned up in all this time. The only thing that happened during this time was a break-in at the Mack house with a few items taken. The family just had no idea of what happened to their beloved daughter. Laurel and her husband Paul have divorced, and Laurel is starting a new relationship with a man named Floyd. When she meets Floyd's daughter, Polly, she bears a strange resemblance to Ellie. So begins Laurel's heartbreaking search to find out what really happened to Ellie. I HIGHLY RECOMMEND this book! It is heartbreaking and a story you will not soon forget!
★ ★ ★ ★ ★
keith feyan
I thought this was an excellent read! Who cares if you could figure things out early in the story. You still got to hear from each side which I liked. Would have liked the story to end with Laurel reading the letter from Ellie. I will definitely recommend this book to others.
★ ★ ★ ☆ ☆
seher
I liked the writing style of the author, but the content was lacking. The main mystery was fairly predictable, and because I didn't particularly like or connect with a single character in the book I stopped reading halfway through and looked up a summary of the ending just to see if my suspicions were correct. Spoiler alert: They were.
★ ★ ★ ★ ☆
winter haze
A sinister, creepy read, but sad. One day a 15 year old vanishes and is presumed a run away. Her family disintegrates, but the story is told through flashes of then and now. A pervertted twist on an age old story.
★ ★ ★ ★ ★
craig evans
This book had a great twisted storyline. The author hinted at what happened to Ellie and I guessed correctly before it was revealed. I stayed up all night to finish this book since I just had to know exactly how and why this all happened. A great read!
★ ★ ★ ★ ★
mikec
You may think 'haven't I read this before?' "Lovely Bones," but no. Amusingly, the author even inserts that title neatly into the story. I liked this book and found it hard to stop reading - finished in a couple of days. I will admit, if I had daughters instead of sons - I may not have been able to finish it.
★ ★ ★ ★ ☆
tiffany brown
I dare you to pick up this book and not think about the characters as you close your eyes at night. I LOVED this book. The characters were likeable. And not likeable. As they should be. The "brilliantly bizarre" storyline kept me turning the pages, desperate to find out more. To get to the bottom of the story. The author did an astounding job of dropping just enough crumbs across the pages to keep me turning. So many emotions involved in this read. Highly recommend.
★ ★ ★ ★ ★
moira
I loved this book and finished it in 24 hours. The characters are well developed, the story keeps you wanting more. I read a lot of different genres and this was just a great read...will be checking out her other books now.
★ ★ ★ ★ ☆
alyssa klein
A bit of a slow start. It started to pick up around halfway through the book. I was shocked when the plot twist was revealed. The events following the climax we're somewhat predictable. Still really enjoyed the book and can't wait to read more from this author.
★ ★ ★ ★ ☆
phillip low
I buzzed through this book in a few days, it was not what I was expecting. I'm not sure if I can say I really liked it... The ending wasn't as satisfying as I was hoping it would be. Overall good read
★ ★ ★ ★ ★
marpos
Liked the book a lot. Haven't finished a book in years. This kept me going. Husband bought it for me because it was due back to the library and i hadn't finished it...(they wouldn't let me renu since it is new. ) plus he kept talking to me while I tried to read it lol
★ ★ ★ ★ ★
stephanie seale
Having kiddos at home that need my attention, I have found it easier to just dive into an AudioBook while on my way to work or running errands. This book left me wanting to just sit in my car for hours on end to find out what happened next! I would definitely recommend this book to anyone that loves being hooked from the first chapter!
★ ★ ★ ★ ★
jennifer nye
This novel grips you right from the beginning and does not let go. Well written and a must read! Jewell spins a tale of every mother's worst nightmare and yet there is so much more then just the disappearance of a beloved child. I cannot stress enough how good this book is. Read it!
★ ☆ ☆ ☆ ☆
suranjeeta
Predictable and ridiculous. I became a fan of 'thrillers' post Gone Girl. None have been thrilling to say the least. So silly and easy to figure out. I'm officially done wasting my time and money. Back to my normal reading.
★ ★ ★ ★ ★
jkakkanad
I couldn't put this book down, and finished it in one sitting. Suspenseful, perfectly paced, excellent characters, just all around an intriguing read. Great story, and wonderfully written. I'll be looking up more of Lisa Jewell's books.
★ ★ ★ ★ ☆
brenan
Some may call this book predictable but I found it to be a great read. I was captured instantly and could not put this book down. The characters were likable or dislikable. Jewell did a great job making me understand the mother's anguish and inability to move on.
★ ★ ☆ ☆ ☆
kathy hamilton
then she was gone is a darker book than i usually like to read. sometimes i try to branch out from romance and happy endings. and sometimes i enjoy a good thriller. but maybe it's because i'm a mom. but missing kids. dead kids aren't really something i enjoy reading about. this book is like gone girl meets the lovely bones, and if you like those books you will probably like this.

it's just not the right book for me. some of the twists in this book i technically figured out from the description, and i didn't love how telegraphed certain things were. in the end, there's a reason i stay in my comfort zone. i'm not into being disturbed by the books i read, even if i'm drawn to them by the pretty covers.

**then she was gone will publish on april 17, 2018. i received an advance reader copy courtesy of netgalley/atria books in exchange for my honest review.
★ ★ ★ ★ ★
pat hendrickson
well

My " in a nutshell" summary...Danger! My summary needs to be marked by a SPOILER ALERT! Jump ahead to thoughts to avoid the SPOILER!

Ellie Mack was abducted by her maths teacher...Noelle...and kept captive in a basement room. During her captivity she was drugged and impregnated artificially by this maths teacher. Ellie was 16 years old. Ten years later her bones are found and her devastated mother meets a man who has a 9 year old daughter who looks just like Ellie. This would be the lovely yet unusual Poppy. Poppy's father...Floyd...contrived to meet Laurel...Ellie's heartbroken mother. Ellie's family has been destroyed and separated. During Laurel's relationship with Floyd bits of information about Ellie's disappearance are uncovered. The key question seems to be this...why does Poppy look and act so much like Ellie?

My thoughts after reading this book...

I loved this book. The sadness and the realness of this book just drew me in to this broken family. Ellie's life...after her disappearance was so sad and awful. Noelle was horrifying.

What I loved about this book...

I loved Laurel. Her life after Ellie was taken was heartbreaking. Her happiness when she met Floyd and Poppy...I wanted this to work for them but it was not meant to be.

What I did not love about this book...

Noelle...the bizarre and evil maths teacher. Her selfishness was truly horrifying. What she did to Ellie and Laurel and their family was beyond forgiveness.

Final thoughts...
Would this be a good choice for you...potential reader?

Readers who love a thought provoking story with truly engaging as well as unnerving characters should enjoy reading this book. Everything in this book felt real...the sadness...and even the little odd bits of happiness felt real. I was engaged by these characters from the beginning.

I received an advance reader's copy of this book from the publisher through NetGalley and the store. It was my choice to read it and review it.
★ ★ ★ ★ ★
shane indeglia
I could not stop listening to this book. I had to know what happened and the creepy twist. Some people say they knew right away how it all connected- I did not, I was surprised. Such a good book, would recommend to anyone!
★ ★ ★ ☆ ☆
connor freer
Normally I would not a review but i had to for this. I was quickly involved in the book, i couldnt stop reading it. Then i arrived on a page in the middle of the book and in one sentence, i figured the plot out. I was pretty sure i was right, so i looked at the last few pages and as i suspected, i had guessed the end. I was so disappointed that i just went on to another book.
★ ★ ★ ★ ★
bassem
The best of the "missing girl" books that I've read yet. You actually care about these characters and are completely invested in the mystery. Lisa is a reliable writer in the psychological suspense category but this is her best book yet.
★ ★ ☆ ☆ ☆
jolifanta
Dark, depressing and disturbing. And this is not a new release, contrary to what NetGalley led me to believe. This book was released on paper back in October. The only thing new is the ebook. I thought I should make that clear in case someone wants it now…it's available in both hardback and paperback.

This is my first…and last…book by this author. Not because it isn't very well written, because it is. I just feel sorry for an author who has this dark material running around in their heads wanting to get out, and I don't like being pulled into their dark places. There is a smidgen of a tenuous happy ending, but too many bad things happen to make it a comfortable read.

I can't, in good conscience, recommend this book. It's too dark. I like a dark read now and then, but I expect to be entertained at some point, not wanting to jump off a cliff. Sheesh. Instead of this one, go find a good horror story, you'll feel better at the end.

2shay

ARC graciously provided by the publisher and NetGalley for an honest and voluntary review.
Please Rate Then She Was Gone: A Novel