The Lying Game: A Novel
By Ruth Ware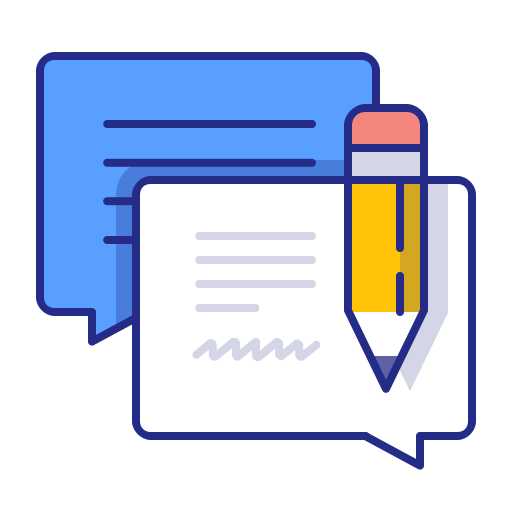 Total feedbacks: 200
★

★

★

★

★

★

★

★

★

☆

★

★

★

☆

☆

★

★

☆

☆

☆

★

☆

☆

☆

☆

Looking for The Lying Game: A Novel in
PDF
? Check out Scribid.com

Audiobook
Check out Audiobooks.com
★ ★ ★ ☆ ☆
nazneen hossain
I found this an interesting book with well developed characters and an interesting plot. While I enjoyed the book, the pace was a bit slow, and it fit a bit too clearly into a "genre" to rank with a Tanya French or Laura Lippman.
★ ★ ☆ ☆ ☆
laurie ann
Not that great. On the flip side, I read to go to sleep and this did the trick. I really enjoyed Ruth Wares other book, into the dark woods or whatever it was. Unfortunately, this one did not do it for me
★ ★ ★ ☆ ☆
vyjayanthi tauro
Two things made this book memorable. First, Isa's relationship with her sixth month old daughter. Although my children are grown, Ware reminded me of that very tender, special time. Second, while all 4 women are damaged by their deceit, Fatima's faith has allowed her to move forward in her life.
★ ☆ ☆ ☆ ☆
chlo white
After reading In a Dark, Dark Wood and loving it I was really disappointed in this book. The characters, especially Isa, come off as never having grown up. They continue to lie and cheat to the end.
★ ☆ ☆ ☆ ☆
teresa ishigaki
I enjoyed Cabin 10 but was annoyed by the author's lack of ingenuity and repetitive prose; nevertheless, you wanted to get to the bottom of that story.

This is the dullest "mystery" I've ever picked up and 3/4 of the way in I'm quitting. The plot centers on an instantly predictable and, for the drama implied, inconsequential thing four girls did when they were 15. For four women, who haven't seen each other in nearly two decades, the months they spent together at 15 pulls them away from sanity, logic, IDK, normal human life?

"and I realize" is about the only phrase the author knows. It's in about every paragraph. YOU have already realized whatever is being realized, but it's like this shocking revelation EVERY PARAGRAPH. This is some really, really bad writing. Avoid at all costs.
★ ★ ★ ☆ ☆
zahra aghajani
3.5/5 stars

The Lying Game is a standalone mystery/suspense/thriller. It is set in the UK.

The narrator is 32 year old Isa. She is a lawyer and a mother. She has a young baby named Freya.

Isa gets a text that says, "I Need You." And thus begins the story of four friends and the secrets they share.

Her old friends are Fatima, Thea and Kate. The four women went to boarding school at Salten House together when they were 15 years old. Now 17 years later they are in their early 30s.

They used to play The Lying Game telling lies to classmates, teachers and the town's residents.

I really liked The Woman in Cabin 10. So I was really looking forward to this book. But I didn't love it. Unfortunately none of the characters are that likable. And I just wasn't that invested in the story.

The book goes back and forth a lot in time. From the present to her (Isa) thinking about their time at boarding school. There was a lot of thinking back (too much IMO).

The second half of the book was stronger than the first half. I did get more invested in the story towards the end of the book. The pace of the mystery moved much faster. And I enjoyed how things played out.

Overall, it was an interesting concept. It just started too slowly for me. But the book picked up a lot towards the end.

Thanks to netgalley and Simon & Schuster Canada for providing me with a copy of this book.
★ ☆ ☆ ☆ ☆
ckwebgrrl
Warning: spoilers ahead. Where do I start? First off, it is 368 pages with a baby. Getting breastfed. Screaming. Arms reaching. Smiling.Sleeping. WE FREAKIN' GET IT, OK?? And the 368 pages are bloated by at least 100 pages. There are four main characters, all 15 year old girls from what sounds like a single semester together in a private school. We are supposed to believe they are tight as can be 17 years later, even though there was only one reunion years prior to the issue unfolding in this weak-a$$ plot. The four have all gone their separate ways but something bad, possibly sinister occurred back in the day, and their collective guilt over it is such that they all drop everything with their lives and flock together when the mother hen of the group quacks. We find out deeper in the "plot" that someone died back then and three of the girls are lead to believe it was a suicide (over ridiculous drawings the man made of his daughter and her friends, nothing to get worked up over). BUT: could it be....murder?? Oh wow, I didn't see that coming!!! Now a RIGHTEOUSLY jealous boyfriend is in the mix, and the mom with THE BABY leaves him unsure of her feelings, only by the end to rediscover her love for him (and her barely-referenced-until-the-end father....HUH?!?). I swore I would forgo anything of pleasure until I willed myself to finish this...thing of a novel, as I hate to not finish books. I really want to give authors the benefit of the doubt, as I cannot imagine having the talent and dedication to even attempt to write a book. I had even read her first two books. This third effort was very telling in understanding where her arc is: the first "Dark Dark Wood" was pretty good. The second, "Room 10" was not as good. And this one was far less than that one. The author needs to go on a long trip or vacation, take up the guitar, anything to stop writing for at least a couple years. These last two have felt rushed in a way, like she is trying to cash in while she rides the wave from novel #1. I'm rambling, I'm sorry. But take it from me, there is nothing suspenseful or gripping or anything close to it in this book. And I do like babies BTW.
★ ☆ ☆ ☆ ☆
maryann
This book was so painful to get through. Every single chapter was so drawn out that I wanted to scream for them to just get to the point. None of the characters were likeable or even relatable. Especially the baby of the main character who was literally breast fed in every other paragraph.
★ ★ ★ ★ ★
jill hutchens
Isa, Kate, Thea and Fatima share an unusual bond. A friendship forged through the common denominator of being shoved off to boarding school. During their time at school the four of them keep themselves amused with what they call the Lying Game. Nothing is too outrageous or cruel, which is probably why decades later their fellow school chums still believe a lot of lies or are still hurt by them.
When one of them calls for help the others come running straight away, like anyone in a really close friendship would…right? Hello, this is the real world. Dropping anything at the drop of a hat only happens in the movies or when there is a completely different reason. They share the kind of secret that destroys lives. That is the real reason.
The story wanders from past to present, giving the reader a glimpse of the girls as teens and in the present as women. They have families, careers and responsibilities. There is not much left of the foolish and carefree youngsters, who bathed in the warmth of the sun and skinny-dipped in the cool water near Kate's house.
The truth is buried beneath the subconscious desires, the careless youth and lack of boundaries they all shared.
Ware always manages to capture the intimate emotional depths of each character without making them appear what they are, which is a figment of her imagination. It is what draws the reader in and keeps them wanting more. This is especially evident with Isa and Freya. The moments between the two of them are spot on, as are the descriptions of Isa and her bond with Freya, and her constant doubts.
Running simultaneously alongside the mystery is a breakdown and analysis of Isa's romantic relationship and the way it has changed since Freya appeared on the scene. Although the sub-plot was only a catalyst or platform for certain other scenes in connection with the main plot I felt the last chapter, indeed the last sentences, spoke the loudest and most poignant words about relationships in general.
*I received a free copy of this book courtesy of the publisher via NetGalley.*
★ ☆ ☆ ☆ ☆
westbrook
This story is mainly about a six-month old baby. Also about breast feeding. I have to wonder if the La Leche League promotes this book. The baby wails, screeches, slumbers, clings, grasps, and on and on. Oh yes, there are four uninteresting adult women in the story and either a murder or suicide. But the main character is the baby. The ending is just ridiculous. But don't worry, the baby is fine.
★ ★ ★ ★ ☆
devony
All it takes is one text to get Isabel, Thea, and Fatima to leave their homes (and families) in London and head to the quiet seaside town of Salten. Three words from their old friend Kate, "I need you."

For one year at boarding school, the four girls were inseparable. Kate, the daughter of the art teacher, gave them a home to which to escape on weekends. But something happened toward the end of that year at Salten, something that caused three of the teens to be forced out of the school, with each unsure as to what propelled that expulsion.

Kate has stayed in Salten, living in her childhood home. When a bone is found on the shore, she calls for the three people she know will come.

But none of them understand what happened when they were teens, and do not understand what dangers lurk in Salten.

I've become very addicted to Ruth Ware's edgy mysteries, and The Lying Game lived up to my high expectations. I wanted to scream at Isabel (she's the consistently unreliable narrator), and to shake all the other girls - which makes it's incredibly unputdownable!!

If you haven't read Ruth Ware, check her out. I reviewed In a Dark, Dark Wood and The Woman in Cabin 10, with both making my recommendations list. She's so dark and creepy, which makes her thrillers nothing but perfect.
★ ★ ★ ★ ☆
gar sydnor
I'm always looking for the next best suspenseful read that will thrill me and take me on a crazy journey. And as soon as I heard Ware was releasing a new book, I jumped for joy. Having read her previous books In a Dark, Dark Wood and The Woman in Cabin 10 (mind-blowingly amazing books by the way) I knew I had to have this book.

I dove into this book not really knowing much about it, just knowing how brilliant the author was. This book follows the story of four girls Thea, Fatima, Kate, and Isabel. These girls were thick as thieves when they were younger and had invented a game called "The Lying Game."

They would lie to people to get out of situations or just for fun but they were to never lie to each other, that was the number one rule. But they did something bad when they were younger and they thought that they had left it behind. But it looks like its creeping its way back into their lives whether they are prepared or not.

They thought this would never be dug up but now it's really happening and they can't lie there way out now. I loved these characters and their dynamic. How they would drop everything to run to each other. But I think because I had such high hopes for this book that it fell flat for me just a little bit in the ending and the big reveal because I think I expected more. But all in all it was a fun read and I would recommend reading.
★ ★ ☆ ☆ ☆
amanda linehan
This is a quick read, and has a ton of atmosphere. The writing is good - really good. I liked the personalities of the women, the friendships, and many of their interactions.
The contrivances with the plot, I didn't like so much.
Why "two new girls in the fifth" that meet on a train get randomly put together in the best tower rooms was my first clue. (Oh! So they can bond with the other characters and sneak out whenever they want.)
It goes on from there, with heavy doses of breastfeeding and mothering that distract from the plot and get tiresome.
Two things ruined the book for me:
1. Main character Isa's marriage. Owen seemed like a decent guy. To throw him under the bus and lie to him for some school girls you loved 17 years ago but have barely seen since: doesn't ring true to me. Also, no real resolution.

2. Major plot malfunction (warning: spoilers!) If a bone is found from a body buried in a tidal area 15-20 years earlier, I think we can all agree that forensics would be difficult. But, suppose there is some substance found that could be be the cause of death. Maybe it is even based on the history of the victim, witness testimony, or circumstantial evidence.
If that body is exhumed, do you think we could test it, after say 17 years in a tidewater environment, and determine how that substance got into the body? i.e. injected or ingested?

No, me either.

Ruined the book for me.
★ ★ ★ ☆ ☆
darcie
3.25 Stars* (rounded down).

Isa Wilde is a married mother of baby Freya, when she receives a text: "I Need You." She knows exactly what it means. She hasn't heard from Kate in over 15 years, yet she has been terrified this moment would come. She needs to go to Kate, but she can't tell her husband Owen the truth. She must lie to him. And so it begins. Again. Thea and Fatima, old friends from school, also received the same text from Kate and all three go to her.

Kate, Thea, Fatima and Isa become fast friends at Salten House. Every spare second outside of school was spent at Kate's house in Salten, with Kate's father Ambrose and her stepbrother Luc. They excluded everyone else from their clique. Kate, Thea, Fatima and Isa had a game that they liked to play. They called it "The Lying Game" - which they only played against older girls, powerful girls and teachers, of course. They were despised, thought to be liars.

The rules of the game?:

Rule 1: Tell a lie.
Rule 2: Stick to your story
Rule 3. Don't get caught.
Rule 4. Never lie to each other.
Rule 5. Know when to stop lying.

After a while, somehow, things end up going awry. Ambrose, Kate's father goes missing. And then the girls get separated, life goes on. Yet they never forgot each other and always knew that their past, their secrets and their lies bound them together.

"The Lying Game" by Ruth Ware started out slow .. it burned like a fire that refused to go out, even though I wished I could stomp on it. This was a Traveling Sister Read with Brenda and Kaceey and all three of us had lots to say about this one. At first I enjoyed it more, but as the story went on and as I thought of it in terms of other stellar mysteries I've read as of late, it was obvious how flat this one fell in comparison. There was nothing about the novel that stood out, nothing that grabbed me unlike "The Woman in Cabin 10" by Ruth Ware, which I loved: (I still remember Lo Blacklock and her Maybelline Mascara!).

I loved reading this novel with my Traveling Sisters: Brenda and Kaceey. Thanks for making this read so much fun sisters!

Published on Goodreads, the store, Twitter and Instagram on 12.10.17.
★ ★ ★ ★ ☆
caitlin coe
In Ruth Ware's latest mystery, The Lying Game, four friends are reunited after a grisly discovery threatens to expose a secret they have been keeping for the past seventeen years.

Meeting at an isolated boarding school, Isa, Fatima, Thea and Kate quickly formed a close-knit friendship. They were not particularly well-liked by their classmates since their "lying game" made it impossible to trust them. Following a scandal involving Kate's father, Ambrose, the girls were expelled and Isa, Thea and Fatima have not returned to Salten Reach in the intervening years. However, an urgent text from Kate, who remained in town, brings the other three women running after a shocking discovery on a nearby beach.

Isa is a new mom to a six month old daughter and they are the first to arrive in town. She is a fretful new mom who is constantly worried about her baby. Despite her best efforts to glean the reason for Kate's summons, her friend refuses to divulge any information until all of the women are together. They quickly fall back into their close friendship and they while away the hours reminiscing about their many adventures they shared while they were at boarding school. However, Isa remains very uneasy about why Kate has brought them together.

The four women are shocked when Kate divulges the reason for their impromptu reunion and each of them are quite concerned about the effect this news will have on their lives. Each of them has a lot to lose if their secret comes out but they all know it is only a matter of time before they will be answering a lot of uncomfortable questions. Equally stunning is their realization that Kate's stepbrother Luc Rochefort also lives nearby and Isa's recent encounter with him puts the four women on edge since he too has knowledge about the events that separated them seventeen years earlier.

The Lying Game is a somewhat atmospheric mystery that slowly wends its way to a very action packed conclusion. Ruth Ware masterfully builds the tension until it reaches a fever pitch as Isa finally begins putting the various pieces of the puzzle into place. There are plenty of unexpected twists and turns in store for the foursome as the truth about the events preceding their expulsion from boarding school are revealed. A completely enthralling novel that I absolutely love and highly recommend to fans of the genre.

I received a complimentary copy for review.
★ ★ ★ ★ ☆
timmy
I struggled with the first half of this story and I shouldn't have because it was a worthy third novel by Ruth Ware, best selling author of The Woman in Cabin 10 (see my review of 9/7/2016)...but struggle I did. And I know why. The author was very stingy in giving the reader any idea of what was going on. Every chapter gave me the pipe dream of putting two and two together, but it didn't occur until page 177 when I finally had a good idea of what was happening. I mean if a person texts a message to her three former schoolmates saying, "I need you" on the first page, wouldn't it be reasonable to assume that she will tell them why she needs them before 175 pages have elapsed? And why did it take so long for the reader to find out why the four girls (they were 15 years old at the time) were kicked out of school seventeen years ago? I got the first clue on page 165 when our protagonist, Isa Wilde, was attending a class reunion (alumnae ball) and bumped into Miss Weatherby, her former Housemistress. I did notice this style of writing in Ruth Ware's second novel, but it wasn't as flagrant. In a good whodunit or mystery, I like having little clues dropped all throughout the novel...it challenges me to solve the puzzle. I don't want to wait until half the novel goes by before I have a lightbulb moment. Okay, did I think Ruth Ware had a quality third novel? Absolutely, but I wish she would adopt a style similar to Agatha Christie's. Agatha would drop hints and clues leading up to the conclusion so the readers could attempt to solve the mystery for themselves. So what did Ruth Ware do in the second half of the novel? She took the opposite approach of the first half and bombarded the reader with leads, clues, tips and information that almost made my head spin. With my pet peeve aired, I still recognize the author as a superior storyteller.

Isa and Fatima became best friends with Thea and Kate en route to a second rate boarding school in Salten, England. Thea and Kate have been playing a game they call The Lying Game. Isa and Fatima quickly made it a foursome of liars. Seventeen years pass since they were forced out of the school (see my comment in the first paragraph) and suddenly Isa, Thea and Fatima get a text message of three words from Kate (who still lives in Salten)...I need You. The three text back to kate...I'm coming, I'm coming, I'm coming. All three now have responsible jobs. Isa has a newborn baby that she is breastfeeding, but decides to take the baby with her on the train ride to Salten. On the way to Salten, Isa reminisces The Lying Game, "It comes back to me now as sharp and vivid as the smell of the sea, and the scream of gulls over the Reach, and I can't believe that I almost forgotten it-forgotten the tally sheet Kate kept above her bed, covered with cryptic marks for her elaborate scoring system. This much for a new victim. That much for complete belief. The extras awarded for elaborate detail, or managing to rehook someone who almost called your bluff. I haven't thought of it for so many years, but in a way, I've been playing it all this time." Isa and baby Freya are picked up at the Salten train station by Kate in Rick's Taxi (not mine). Kate owns and lives in the Tide Mill on the Reach. "It's not a building so much as a collection of driftwood thrown together by the winds." Kate tells Isa, "The whole place is sinking. I had a surveyor come and look at it, he said there's no proper foundations, and that if I were applying for a mortgage today I'd never get one." Kate will not tell Isa why she needed them until the others get there.

Fatima and Thea arrive. Fatima is now a doctor and a practicing Muslim wearing a hijab. Thea arrives...still the wild rebel. When they are all together, they go to the Reach to swim, smoke and drink...til two am. When they get back in the mill, Kate says, "I...then she stops. She drops her eyes. Oh, God, almost to herself. I didn't know it would be this difficult." "Spit it out", Thea says, her voice hard. "Say it Kate. We've skirted round it long enough; it's time to tell us why." "Why what? Kate could retort. But she doesn't need to ask. We all know. Why are we here? What did that text mean, those three little words: I need you?" As I told you in paragraph one, you will not put two and two together until you reach page 177, but on page 66 (this is as far as I will go with my recap), "Kate draws a long breath, and she looks up, her face shadowed in the lamplight. But to my surprise, she doesn't speak. Instead, she gets up and goes to the pile of newspapers in the scuttle by the stove, left there for lighting the logs. There is one on the top, the Salten Observer, and she holds it out, wordless, her face showing all the fear she has been hiding this long. It is dated yesterday, and the headline on the front page is very simple: Human Bone Found in Reach." Instantly, the girls know who that bone belongs to and what that discovery means to them, but the reader will not know until (you guessed it)...page 177. Did I whet your whistle? I thought so. Now get your own copy and try to solve this mystery (it will not be easy).
★ ★ ★ ★ ☆
tynan
Isabel, Fatima, and Leah receive a text from Kate saying that she needs them. It's been 17 years, and yet they answer in the only possible way:

"'I'm coming.'
"'I'm coming.'
"'I'm coming.'"

This one had me at hello. How many of us have a friend from childhood, adolescence, or the early years of our adulthood that could draw this response from us? I know I do, and although mine are from different times and places in my life, if I received that text I'd be on a plane, a train, or in the car. Thank you Net Galley and Gallery Books for the DRC, which I read free and early in exchange for this honest review. The book was published last week.

Our protagonist is Isa ("It's to rhyme with nicer"), and as you might infer, this is British fiction. Isa leaves Owen, a good sport if ever there was one; grabs Freya the baby, who is breast-feeding; and hops on a train. And that baby will ramp up the stakes, mostly in subtle ways, over and over throughout the story.

Kate has called them because human bones have been found in the Reach. All of them immediately know what this means, although the reader does not.

We learn about the lying game played by the foursome during their years at school together. There are points given according to whether the lie is believed, whether the victim is new, and further byzantine details; but the big rule is that they must never lie to each other. The game revives itself at odd moments during their reunion, sometimes to lightened effect for the reader, but sometimes becoming sinister.

Throughout this well-crafted tale, Ware doles out bits and pieces of what is to come, and every time my experienced eye spots a sure-fire red herring, it turns out it isn't. I read a lot of mysteries—probably too many—but this one is fresh and original conceptually, and it becomes more riveting as the characters are developed, adding layer after layer like papier-mâché. The ending completely surprises me, and yet is entirely consistent with the rest of the novel.

There are times when I am astounded at the risk-taking behaviors exhibited by the four as adults approaching middle age once they are together again; at times I step away and ask myself whether the doctor that Fatima is now would actually do this, and whether Isa, an attorney, wouldn't show more caution. But the foursome persuades me—are there points for this, I wonder—and I am drawn back in before the curtain twitches. There's never a time when I see that the Great and Powerful Oz is seen back there at the control panel; the magic holds. There are times I am astonished at the risks Isa takes with Freya, going for a swim in the Reach with her pals, leaving her defenseless baby alone, asleep, in that hideous, falling down shack, but it's consistent with the girl she used to be, the girl that is awakened to a degree as she returns to the time and place in which she came of age.

The fifth star isn't here because the foreshadowing is too heavy-handed at times, and threatens to become funny rather than scary, which is clearly not intended. But every time I see it veering toward the ridiculous, Ware pulls back again, and so the overdone moments are a blip on the radar.
Those that love Ruth Ware's work, and those that love a good mystery—especially women—will want to read this book. You can get it now.
★ ★ ★ ★ ★
kendall loeber
Another killer read from Ruth Ware!

When a text comes through to Isa Wilde in the middle of the night, three simple words, her entire life is turned upside-down.

" I need you"

A human body was discovered on the marsh and with it, long ago buried truths are coming to light. With these words, Isa is whisked, both literally and figuratively, back to the idyllic town of her youth where she spent one fateful semester at a boarding school. Something terrible happened, leaving Isa and her three friends to pick up the pieces. This twisty turny thriller leaves you wondering who is lying, who is telling the truth, and unsure of who can be trusted.

What a wild ride! First of all, I want to highlight the fact that I listened to his one on audiobook and the reader, Imogene Church was, in a word, phenomenal. She brought so much life and feeling into Ware words it just added that extra layer of personality and suspense to the story. And speaking of words, Ware is a master with them. Rich with imagery, her words paint such a robust and full scene from beginning to end. Every detail, feeling, nuance is captured so perfectly and vividly. In true thriller fashion, Ware has a way of parceling out her information to the readers just enough to fill our heads will all sorts of theories, only to have them dashed and second guessed with the next chapter.

Solid read, one I highly recommend to all my fans of a good thriller. Ware has secured her place on my auto buy list and will gladly gobble up anything she puts out!
★ ★ ★ ★ ☆
johnmarkos25gmail com
The premise of high school girls making up a game of lying and hiding a suicide as their last and final lie really held my interest in this book.

Years after the suicide and after the girls had left school, started living their adult lives, some married with children and some just trying to make it. Three of the girls receive a text from the fourth girl in the pact: "I need you". With this being known very early in the book without any background whatsoever of these girls and their past, I was immediately intrigued.

The narrator focuses, for the most part, on Isa, who at times becomes the narrator. Her instant response to that text has her grabbing up her six month child, packing some things and catching a train. Leaving her husband dumbfounded and questioning. Another reason for my interest in this story.

Yes, I was hooked at the beginning and never lost interest. A story filled with intrigue, suspense, deception, and secrets that have been hidden for a long time. Definitely unputdownable and entertaining.

Thanks to Gallery, Threshold, Pocket Books and Net Galley for providing me with a free e-galley in exchange for an honest, unbiased review.
★ ★ ★ ★ ☆
felicia risolo
ARC of this book was sent to me by the publisher in exchange for an honest review
This is my favorite book from Ruth Ware so far. I loved The Lying Game so much more than The Woman in Cabin 10 and In a Dark, Dark Wood.
I loved the plot, the writing, and the pace of The Lying Game so much.
I thought the plot was the most original of Ruth's books and it really stood out to me. The writing in The Lying Game is fantastic. The pace is a slow burn (if you're into fast paced thrillers, this one probably isn't for you) but I was very entertained and it kept me reading on to find out what was going to happen.
Even though I didn't love the characters, I liked them so much more than the characters in Ruth's other books. I thought they were more relatable and complex.
I was expecting a bigger end to this book. I was hoping it would really pick up the pace and have a big boom for an ending but it didn't.
The Lying Game was kind of predictable but for me, it was more about reading how everything would unfold.
Overall, this is my favorite book from Ruth Ware and if you're wanting a fun mystery/thriller, The Lying Game is a book you'll want to check out.
★ ★ ★ ★ ★
gabriela
Four Clique-y 15-year-old girls make themselves really unpopular awarding each other points for successfully lying about something to a classmate or a teacher. Something happens to get all of them expelled within a year after meeting.
The book starts about 17 years later when a dog near the Salten House school finds a human bone. The Mean girls have grown up and a couple of them have married and have kids, but they did something very bad (read: criminal) when they were in school, and it has come back to haunt them.
This is my second Ruth Ware novel, and where I think she is best is at dialing up the suspense and making the reader feel just how much stress the main characters are under when they realize they could lose their careers, freedom, family for what they did.
And then we find out that what we think they did wrong, and what THEY think they did wrong, might be something much worse. The ending was a big surprise, and really sad.
I almost gave it 4 Stars instead of 5, because I HATED some of the decisions that Isa made, but my disliking a character shouldn't count against how good the entire book was, so 5 Stars. I'm glad that I have 2 more of her books to look forward to reading. (The Woman in Cabin 10 was Great, and I'm going to write a review for that one, too.) Her characters stick with you long after finishing the book.
★ ★ ★ ★ ★
crys
There is no friendship as intense as when you're fifteen. Isa, Thea, Fatima and Kate were inseparable at boarding school, a tight closed unit, invincible in the company of each other. At first their game seemed like innocent fun – the Lying Game, invented by Kate and Thea to prove that they could get away with anything, make people believe what they wanted them to. Until it went too far and was no longer a game. Seventeen years later, one lie is still haunting them, threatening to destroy their lives ....

Ruth Ware has come through for me again, with another fantastic read – The Lying Game. After really enjoying The Woman in Cabin 10, this book has been on my wishlist ever since I spotted it on Goodreads. I'm glad to say my little happy dance on receiving an ARC was fully warranted! Within the first two pages, the author had set a scene so vivid, and so compelling, that I was hooked instantly. I love mysteries which take you on armchair travel trips to mysterious locations, and although the small fishing village of Salten is not on any "real" maps, I could picture it so clearly that I feel I have been there: an old tidal mill house on a deserted sand spit, crumbling away into a hungry sea. Delicious!

Apart from the location, the premise of the story holds its own unique pull. Four women, who had been inseparable friends when they were fifteen, reunite after seventeen years. What has kept them apart for so long? And what is the terrible secret that still holds such power over them after all this time that they will drop everything and rush to a friend's aid when she asks them to? I was duly intrigued, loving the main protagonist Isa's flashbacks to the time the four girls attended boarding school together. And if you haven't had enough classic British scenery yet, the boarding school, Salten House, is like a mixture of Hogwarts and Malory Towers. My inner child was delighted – who can resist a good boarding school story, even as an adult? I felt a certain sense of longing reading about the teenagers' friendship – you never quite feel the same intensity of loyalty again that consumed you at fifteen, when your friends were your whole universe.

To cut a long ramble short, the book had all the elements to make for a riveting, irresistible mystery. And Ruth Ware does it so well! With her ability to create a tense atmospheric setting and highly strung, somewhat neurotic characters who drive the story with an urgency lacking in other protagonists, the book had me enthralled from beginning to end. Each women brings with her a unique and diverse element that makes this bunch of friends very interesting indeed – and even though this book did not need a "twist you will never see coming" to make it memorable, it had a few surprises in store. Whilst this is a slow-burning, heavily character driven story, there is a constant undercurrent of tension and melancholic longing running through the storyline that made this an extremely compelling read. If anything, I would have loved to find out more about that endless happy summer the four girls spent at Salten, and their individual lives. I was sad when it ended!

The Lying Game is a slow, character driven mystery in an atmospheric setting that had me hooked from start to finish. I loved it! With her ability to present interesting characters in a tense and atmospheric setting, Ruth Ware is quickly making her way onto my favourite authors list, and I will be eagerly looking out for future mysteries from this talented writer.
★ ★ ☆ ☆ ☆
s j hirons
Rating: 2.5/5

Genre: Mystery

Recommended Age: 17+ (lies, deceit, language, and confusion)

Pages: 370

Author Website

the store Link

Synopsis: On a cool June morning, a woman is walking her dog in the idyllic coastal village of Salten along a tidal estuary known as the Reach. Before she can stop him, the dog charges into the water to retrieve what first appears to be a wayward stick, but to her horror, turns out to be something much more sinister...

The next morning, three women in and around London—Fatima, Thea, and Isabel—receive the text they had always hoped would NEVER come, from the fourth in their formerly inseparable clique, Kate, that says only, "I need you."

The four girls were best friends at Salten, a second rate boarding school set near the cliffs of the English Channel. Each different in their own way, the four became inseparable and were notorious for playing the Lying Game, telling lies at every turn to both fellow boarders and faculty, with varying states of serious and flippant nature that were disturbing enough to ensure that everyone steered clear of them. The myriad and complicated rules of the game are strict: no lying to each other—ever. Bail on the lie when it becomes clear it is about to be found out. But their little game had consequences, and the girls were all expelled in their final year of school under mysterious circumstances surrounding the death of the school's eccentric art teacher, Ambrose (who also happens to be Kate's father).

This is the month where I don't like mysteries for some reason. This one is from what the store dubs the "Agatha Christie" of our time (which already isn't good for Ruth Ware since I just DNF-ed Murder on the Orient Express this month). So as always I'll start with the good, which will be short. I thought the plot was intriguing and the pacing, overall, was good.

However, I had a lot of negatives about this book. I thought the character development was poor and the whole story confusing and very boring. The story that was told felt very unrealistic and it was slightly contradicting. Finally, the ending was very unsatisfying for me.

Verdict: If you like slow burners, this might be the one for you.
★ ★ ★ ☆ ☆
steve stepp
The Lying Game was another mystery that kept me guessing until the end, but this one seemed much darker to me for some reason. I know that that was the scene she was trying to set, but it really did seem sinister and maybe just a bit too much for my liking, but that doesn't mean that the story wasn't good.

Four girls meet up and become best friends in boarding school creating The Lying Game. For them, it is fun and they don't even realize the pain they are causing others by doing so. One day, the lies become serious and the girls end up being asked to leave school after a tragedy.

They all continue to "have each others backs" only needing to text "I need you" to each other and they know it is important to come. Kate does this and the others, Isa, Thea and Fatima all arrive that day to find out what has happened and what they can do to help. As the mystery of the past unfolds itself in front of them, they all begin to question whether they really know each other, but in particular, Kate.

Even though the story is on the dark side, it does move along quickly. Maybe I just need something more light since it is summer:-)
★ ★ ★ ☆ ☆
tina mumm
I'm now caught up on all of Ruth Ware's books! She is one of my favorite writers, yet I'm still waiting to give one of her books a five star rating.
That's how talented she is as a writer, I'm willing to overlook her product output in favor of the gorgeous technical skill she possesses.

The plot of THE LYING GAME is the weakest of Ware's three books. I was frequently bored and zoning out during the book, it really took me awhile to finish it and then, meh...not much more than a beautiful rewrite of Pretty Little Liars in a British accent.

Ware is a master at creating atmosphere, mood and an overall foreboding tone to her mysteries. She may very well be the next Agatha Christie, but I hope she comes up with a compelling plot to go with her first rate writing ability soon!
★ ★ ☆ ☆ ☆
anxhela cikopano
Ugh. I have to admit I'm glad to see this one end. I've read Ruth Ware's other two novels and while I didn't think they were literary masterpieces by any means they were entertaining enough to compel me to keep reading. The Lying Game failed at this. This book was incredibly boring and slow moving. Our main character and narrator, Isa, is one of the most annoying characters I've come across in awhile and, quite frankly, her 6 month old baby, Freya, comes in at a close 2nd. If the baby isn't screaming and crying then she's being breast fed which happens at least a gazillion times in this book. Stop it, we get it, please for the love of all that's holy move on with the story already. And Ware does move on with the story but sadly it's at a snails pace. Are there twists? I guess so but they seem kind of predictable and because I didn't care about ANY of the characters I was just happy it was over.
★ ★ ★ ☆ ☆
chelsey mcguire
Isa, Kate, Fatima, and Thea were the best of friends for a year in boarding school. Thick as thieves, they kept to themselves at Salten House, bonded by a game they invented (The Lying Game), where they came up with increasingly higher stakes lies for a series of points and boasting rights. The girls spent much of their time at The Mill House, Kate's childhood home--a quick walk across the marsh from their boarding school and home to Kate's father, Ambrose, and stepbrother, Luc. But all that changes when Ambrose, an art teacher at Salten, dies; a scandal is uncovered; and the girls are expelled. Years pass without the four women seeing each other, until they receive a text from Kate: I need you. Isa--with her baby daughter in tow, Fatima, and Thea return to The Mill House, where Kate still lives, to help their friend. But what exactly happened all those years ago? And are the women still playing The Lying Game?

So I probably enjoyed this novel more than I should have, considering it's rather predictable. There are so few characters in the book as a whole, it seems, for the ending to be that grand of a surprise. It's also a slow-moving mystery where much of the drama could be avoided if the characters would just talk to each other or tell the truth - ever. The main character, Isa, puts her baby in danger far more often than a reasonable parent would, and for what? Even worse, while Isa is a fairly well-developed main character, her three best friends seem to be more of cliches or stereotypes than fleshed out characters.

Still, Ware has had this hold on me on each of her two previous novels--and she did it again here. The book is just oddly readable, and I found myself drawn to it, despite its flaws, so I have to give that to her. I read it rather quickly, despite being swamped at work, and found myself sneaking away to finish it on my lunch break. It's very descriptive, just like her first two books, and you can easily picture the eerie setting. Even if you're not fully invested in what's happening or you're pretty sure what's going to happen, or who was involved, there's just something compelling that makes you keep reading. The novel is told from Isa's point of view, unfolding in the present, but flashing back to her memories of the past. It's a rather effective technique, as we only figure out plot pieces as she does and can discern bits and pieces of the story through Isa's perspective alone.

Overall, I'd hoped for a bit more, and I probably enjoyed Ware's first two novels as a cohesive whole more than this one. But I won't deny that I found this book intriguing and that it kept me reading. There's certainly a lot in the novel that requires you to suspend some elements of disbelief. Still, I'll definitely continue to read anything Ware writes--she just has a fascinating style.
★ ★ ☆ ☆ ☆
taffy
Be warned - this novel is not a thriller. I would not even call it suspenseful. Ruth Ware is a talented writer but this book leaves a lot to be desired. I have my gripes with this novel but, to name a few (without spoilers), they are:

1) To call this novel the lying game -- and to the extent the game is even referenced throughout the novel -- feels completely forced. The game is pretty much irrelevant to the plot of the book and, as the main character notes, it wasn't even really a game - they all just liked to lie a lot.
2) About 2/3 of the novel could be chopped off and it would not make a difference whatsoever.
3) The main character is annoying. As other reviewers have noted, she spends a LOT of time talking about breastfeeding her baby (which she inexplicably brings with her everywhere she goes - even into potentially dangerous situations). Please note - I am a mother of 2 and have exclusively pumped for both of my children. I do not have ANYTHING against breastfeeding. However, it was a pointless plot point that was uninteresting and took up an inordinate amount of space in the novel.Similarly, we spend a lot of (boring, needless) time learning about how one character is now a devout Muslim and another one has an eating disorder (she always had one). Like the breastfeeding, these facts about the characters are included for the sole purpose to provide the characters with some depth. It doesn't work. As all writers know, you must show and not tell. Moreover, we spend so much (again, boring/needless) time learning about these things but they have NO RELEVANCE to the plot.
4) We are supposed to believe these 4 friends have this unbreakable bond even though they barely keep in touch with each other. The main character only knew these girls for about a year and hadn't really seen them in TWENTY years. I just didn't believe the relationship (also, so unbelievable when she first goes out to see Kate and drops everything, with no notice, and her partner just is like "oh ok, have fun" and then later "back so soon?" --- yeah right so bizarre).

SOMEWHAT OF A SPOILER BELOW...

5) The entire controversy that drives much of the novel (the "crime" that the girls helped cover up) just seemed so stupid. It didn't at all provide any type of suspense or even make that much sense. Same with the drawings (it also was never really explained what was in the drawings that made the potentially so damaging?!).

In sum, although well written, the story is just BORING. I can't imagine her publisher/editor/friends/anyone reading this and telling her "well done!". Do yourself a favor and do not spend good money on this novel. I rented it from the library, and I am SO glad that I did not pay for it.
★ ★ ★ ★ ☆
rupambika
A secret that was buried seventeen years ago and covered with lies, is about to rise to the surface. All Kate has to do is send a message containing the words, "I need you," and the others know just what that means. Will it finally be time for these four liars to tell the truth, or will they continue to do what they do best?

Quite slow to start, but a great finish. The Lying game is a suspenseful and edgy story. The mind games will keep you guessing, and as the mystery unfolds, you'll be hit with an unexpected twist or two.

This was a solid read and probably my favourite of Ware's novels to date. If you enjoy character-driven psychological thrillers, give this one a shot!
★ ★ ☆ ☆ ☆
k m kirkpatrick
The book travels back and forth between two time periods: the year that Isa, Kate, Fatima, and Thea had a year-long, deep friendship in boarding school. They kept to themselves at Salten House, playing a game they invented called The Lying Game, where the girls constructed lies for boasting rights. There are five rules to the game: 1. Tell a Lie. 2. Stick to Your Story. 3. Don't Get caught. 4. Never Lie to Each Other. 5. Know When to Stop Lying. They also spent most of their time at The Mill House, Kate's childhood home. It was a quick walk from the school, across the marsh. There, they spent time with Kate's father, Ambrose, and stepbrother, Luc. The game ultimately leads to their expulsion from the school, and nearly two decades pass before the women are reunited as a unit. The reason for their reunion? A three-word text from Kate: <i>I need you.</I> The women descend on The Mill House to help their friend, where it's revealed that secrets from their past are rising up.

I didn't have the best reaction to Ware's other best-selling novel, <i>The Woman in Cabin 10</i>, and I'd hoped for more from this novel. I found the beginning to be an intriguing set-up but the novel started to flatline for me toward the middle. I found myself annoyed at Isa for the majority of the novel, and wished that the book was told from the perspective of other characters.

The character that fascinated me was Fatima and I couldn't quite understand how she found herself entangled with this group of women. I didn't think Isa, Thea or Kate brought anything significant to the table, and perhaps two of those women could have been melded into one character instead. We didn't spend a lot of time with the girls as a whole, so it was hard to see their friendship in its entirety.

I found the book to be problematic for a myriad of reasons, including that end. Isa, who spends the bulk of her relationship lying to her partner, is upset when he thinks she's cheating and uses it as an excuse to make-out with Luc. She doesn't feel guilty about DOING EXACTLY WHAT HER PARTNER ACCUSED HER OF DOING. Instead, it's almost as though she used as justification for her actions.

Yes, the novel is well-written and I like Ware's writing style but ultimately, this book was not for me. I didn't love it and I thought that it took quite a long time to get to the big reveal. By that point, I had started to lose interest.
★ ★ ★ ★ ★
zainah
Ruth Ware's characters grow up - at least somewhat

I've been an unabashed fan of Ruth Ware ever since The Woman in Cabin 10.

I say unabashed because her books split the critics. Some praise her Hitchcock-style of mystery, and her tales that draw you in quickly and don't let you go until the last page.

Others condemn her flighty, self-interested, histrionic characters.

I am firmly in the former camp, while being well aware of the latter's criticisms.

Ruth Ware is what she is, and she delivers what she delivers. Her characters are indeed flighty, shallow, self-interested and histrionic, and her mysteries are solved because of this. Most of us would take one look at the mystery and either go our own way, or report it to the police. Ware's protagonists explode into craziness, and because of this, the mysteries get solved.

In The Lying Game, Ware's protagonist has a newborn.

No more drugs, or dating, or anything like that.

Is her character mature? Somewhat. She cares for her newborn instead of herself, and she cares about the mystery, that is about it.

So if you are a Ruth Ware-hater, be warned. This is not Gone Girl, The Silent Wife, or The Pillars of the Earth - where you have to highlight something on every other page because of an insight.

This is a straight-up tale that does not let you go. The characters are self-interested and flighty.

But it's also vintage Ruth Ware. I loved it, and if you like what Ware has to offer - you will as well.
★ ★ ★ ☆ ☆
charlie dee
Ruth Ware's third novel, The Lying Game, is likely proof that she's here to stay. On the heels of A Dark Dark Wood and The Woman in Cabin 10, she's etching her name on the list of top-tier modern day thriller writers.

To me, though, this book was a bit of a departure from the focused mystery of her first two books. In The Lying Game, she really hit her mark as a skilled prose writer. Her descriptions of people, places, and relationships were deep and lusty.

The story revolves around four women in their thirties who bonded in prep school. The creation of what they thought would be a harmless bit of fun, the "lying game," brought them closer together in school and ultimately tied them together for life.

Inseparable as teenagers, almost every weekend while in school, the girls retreated to Kate's childhood home, The Mill, which was within walking distance. Mysterious and alluring, access to The Mill required crossing The Reach, a fickle waterway that surges dangerously in and out daily with the tide. Ware soars in her descriptions of both places as they almost become characters in the book.

After abruptly leaving school half way through their senior year, all of the women moved out and on with their lives, except Kate, who stayed on at the Mill. But after she sends the other three an urgent text, they all converge on the Mill as adults where they are forced to revisit their cavalier game and foolish actions from the past; and to address very real threats in the present. The narrator, Isa, travels there with her infant, Freya, and here again, Ware, through her writing, captures the sweet and ferocious bond between mother and child.

While there is murder and some mayhem in this book, to me, the mystery wasn't as compelling as in Ware's first two novels. Further, there are some inexplicable gaps in the story such as why, after demonstrating her iron like bond with Freya, Isa stays on at the Mill when clearly it is not safe. But the strength of this book lies in the writing. Instead of turning pages as quickly as possible to get to the 'ah ha' at the end, I found myself savoring her words on the page.
★ ★ ★ ★ ★
jimerea
Warning: this is LONG!

Books about boarding school have sucked me in before, so much so that they led me to attend one (I actually asked); we were living in Hong Kong at the time and I went to school in Sussex, just as in Ruth Ware's 'The Lying Game'.
I couldn't resist making this one of my picks for the month in a book subscription box, and although it waited on my shelf for a few weeks ( I have massive TBR list, thanks to my recent rash of book-buying), as soon as I started Ware's 'Game', I couldn't put it down.
I was immediately transported back to England and my boarding school days. I felt all the nervousness and anxiety emanating off the pages right away, and you can feel it all the way through. The anxiety of trying to make peace with the past is what gave me short nights of sleep (I was staying up late reading), and it's what keeps the characters up late too, their pasts coming back to haunt them. I have always envied friendships that last for decades, like the ones in this story but there are many secrets that are hidden within these tight bonds. These bonds may seem unrealistic to some readers, but when you spend your time literally LIVING with each other through your formative years, you form unbreakable bonds, much like family. Okay, maybe not to the point where you help cover up crimes (right?), but I'm talking about my school mates. I can see where this may not strike a chord with some readers though.

I really enjoyed Ware's writing and never felt confused when she pulled the reader back to look at the girls' past. I was also fully imagining the Sussex coast, the train going back and forth from London, even the windy staircases to the dormitories, the long walks when you just don't have a car...frighteningly close to my own experience (a bit spooky, Ruth!). I kept coming back to the book for more.
I can possibly see how an American reader would maybe struggle with a imagining a long walk pushing a pram across marshy land at night. Being a Brit who walked a long way home from a train station every day, I didn't. The old Mill was also a force to be reckoned with, within the story, and a character of its own, and I could 'see' it falling into the water gradually. And the fever dreams of a body being discovered? Who hasn't had that nightmare, that dread? (Tell me have...right?) I felt it intensely.
Also an aside: since I had to leave my own boarding school in a hurry, not because of bad behavior (I promise) - my parents split - I never got to say goodbye to friends at my school either. I STILL haven't been back for a Founder's Day. Ware writing in a Salten School dinner was a clever touch to bring the past and present together. These sorts of reunions either have people filled with dread (like in this case, and for special reason), and then some 'old girls' can't wait for them.

I loved this story so much, I really did, and while it won't be sitting alongside jovial boarding school stories by Enid Blyton, being transported to the Sussex countryside for this mystery was all-absorbing. Having the past come back to bite you is something we ALL dread and this is a classic tale of that. I feel a little unsure of how I feel about the ending; sad, maybe it's too convenient, but somehow so appropriate, but I liked the imagery - maybe I just didn't want it to end, and for the mystery to be solved.
★ ★ ★ ☆ ☆
animesh
The premise is extremely familiar: four young friends hide a deadly secret. Years later, that secret is threatening to come out, and someone knows what they did. It's been done so much that when I heard the plot I wanted to roll my eyes. Had I not read Ruth Ware's previous book, The Woman in Cabin 10, I might have breezed right by this book without a care in the world. But since I did read Cabin 10, I suspected Ware would do something different with the concept.

I wasn't wrong, but it's not that Ware adds twists to the formula so much as that she approaches it from a different direction. Instead of treating the premise like a suspense thriller, Ware slows down. The Lying Game is much more about the four friends, their relationships, and the cost of keeping their secret than it is a whodunit. I admit at first I was confused and kept waiting for the pace to quicken, but once I realized what Ware was doing I began to enjoy the concept. Mystery/thrillers have such a set formula that the genre can become stultifying. When everything is a surprise, nothing is surprising soon enough. Paying attention to character development and emotion is both smart and refreshing.

If only it was pulled off better. In focusing on characters, Ware seems to have forgotten to build much of a mystery. She spends the first half of the book teasing out details of what the secret is (even though it's already painfully obvious what it is). When she finally does give details, it's easy to guess where things are going since none of the details make sense. That the characters don't notice how nothing adds up correctly doesn't exactly recommend them.

That's when I started getting irritated with the characters. Ware has drawn interesting, deep portraits of her four central women, but when every move they make is wrong--designed to draw the plot out longer rather than allow a sensible resolution, it becomes difficult to care. Had I put this book down halfway--or even two thirds of the way through--I confess I wouldn't have cared much about how it all resolved itself in the end.

I am still curious to go back and read Ware's first book since she is a writer of talent, but feel free to sit out of The Lying Game.

Grade: C+

You can find more reviews on my blog: SupposedlyFun.com
★ ★ ★ ★ ★
tracey risebrow
My favorite aspect of this author's writing is the atmosphere she creates with her setting and characters. She makes you feel not only through the complex characters, but through the settings. She was able to change a beautiful and relaxing setting into a scary, menacing one depending on what was happening in the story. The author brought the characters to life. It felt like they were real people. Isa, the character that relates the story was so much more believable to me than Lo, in The Woman in Cabin 10 , also written by this author.

The story itself was a good one, but the author's way of telling it made it even better. She has a way of giving the reader snippets of information and clues a little at a time adding to the suspense and mystery, and she doesn't stop until the end. She also writes with detail, but not enough to weigh the story down- just enough so that the reader can easily picture it in his or her head. The book switches back and forth from present to past, but it is easy to follow and not confusing in the least.

If you like books with interesting characters, secrets, mystery, suspense, mood and atmosphere you can feel, intriguing settings, and a book with some depth that is hard to put down- look no further.....
★ ★ ★ ★ ☆
silva
Author Ruth Ware knows how to keep her readers totally involved in the narrative, guessing until the end at what the outcome will be. In Salten, England, four teenage girls, Kate Atagon, Thea West, Fatima Chaudhry (nee Qureshy), and Isa Wilde, become the closest of friends at their boarding school. Whatever mischief they engage in, they do it together. Their favorite game is "the lying game". They get points for fooling unsuspecting dupes by convincing them with their stories, of things that are untrue, often humiliating those victims when the lie they told is discovered.

Without regard for how their tales will eventually affect other people's lives, they are united in the effort to willfully tell stories, competing for points earned from telling the most convincing lies. Soon, they also earn the not too stellar reputations of troublemakers who can't be trusted. Young and unaware of the consequences they may face in the future, they are simply engaged in having fun pushing the envelope. In the end, will they still think that their lying game is fun or will it become an albatross around their necks?

Eventually, their behavior seems to get them expelled from school, and they go their separate ways, all four rarely coming together again, until after 15 years pass. Suddenly, Kate Atagon, who has remained in Salten, sends each of them a plea for help with a text message on their phones that simply states, "I need you". They all drop everything and leave their lives in the midst of whatever they are doing, to answer the call. They all text back, "I'm coming".

In the present day, 17 years after they have left school in ignominy, Isa is a lawyer, Fatima is a doctor, Thea has a gaming license, and Kate is an artist who lives pretty much, hand to mouth. Each woman is now in her early thirties, but she picks up and risks everything to return to help a friend, knowing she would never have sent the text if it wasn't absolutely urgent.

When they were in school, Kate lived in the Mill House with her father Ambrose, the art teacher, and her step-brother Luc. It was their hangout. It was then, and is now, a home that is in disrepair, and it is slowly being reclaimed by the sea as it sinks into the sand. Still, ignoring the danger, when they arrive back in Salten, they return to Kate's home. After only a short time, she reveals why she has called them all back to a place they never wished to return, and they discover that their former lying game may have very dangerous consequences for their current lives. Apparently, while strolling along the beach, a dog walker's dog found a human bone in the Reach near Kate's home. This discovery could have monumental consequences on all of their lives. A lie that they told 17 years ago is now coming back to haunt them.

What can they do? Should they continue to lie? Do they tell the truth? Can they trust each other? Are they in danger? What exactly are they afraid of? What did they do in their past that is so upsetting to them? The author will keep you guessing until the last pages as to the nature of all the secrets that must be revealed.

What I particularly liked about the book was the fact that the story isn't hackneyed. It is original and creative. The reader will not feel that they have read the same thing dozens of times before with a different title. The author has also chosen the narrator very well, for she portrays each character with such clarity that you can visualize them in every scene from their appearances and personalities to the tone of their voices. This is a good, fast read that will keep the reader involved and on edge waiting for the ultimate conclusion.
★ ★ ★ ★ ★
rosalind hartmann
The eagerly awaited new novel from Ruth Ware is here. For edge-of-your seat, page-turning suspense fans, the bestselling author of IN A DARK, DARK WOOD and THE WOMAN IN CABIN 10 does it again. This time out, her protagonist is a quiet, broody nursing mother, living a quiet life on maternity leave from her job as a British Civil Service attorney when she receives an urgent text from her old boarding school friend of nearly two decades ago: "I need you." These three words have been sent to two others of her fifth-form classmates.

These former roommates, who today would be called "mean girls," became caught up in what started out as a lark. They created a game of telling fibs about others. You know the type: writing on bathroom walls, scribbles on workbooks, notes slipped under doors. They thought they were merely pranks, never knowing it could turn deadly nearly 20 years later.

They had rules. Oh yes, they had very strict rules: Rule One: TELL A LIE. Usually aimed at the popular girls, or instructors they disliked, a small fib, just for kicks. Rule Two: STICK TO YOUR STORY. Very important. Do not back down, so that Rule Three --- DON'T GET CAUGHT --- could never happen. Rule Four, the most important one of all, was NEVER LIE TO EACH OTHER.

The three ladies have all moved on to their careers. Isa is a lawyer, Fatima is a doctor, and Thea works in entertainment. Only Kate, a local girl, has remained, living alone like a hermit in the rickety mill where she had lived with her devoted late father, the art instructor at the school, and her stepbrother. The girls had snuck out of school to spend many fun-filled weekends --- innocent on the face of it. But when that text comes from Kate, these young women know why. Each immediately puts aside their lives to travel to the seaside village on the English Channel where they once shared the dark incident that led to their midterm expulsion. Had the most important rule, DON'T GET CAUGHT, ultimately occurred?

Ware, a master at deftly threading the needle of suspense to draw you into this chilling tapestry, presents a collection of three fully realized and complex personalities, grown women with their own perspectives of the dilemma in which they now find themselves. Isa, toting her baby Freya on trains and across the marshes, has the most to lose. She comes to grips with the fact that she has continued to lie, not only to her husband, Owen, but also to herself. The consequences of her part in the act that took place so long ago could cost her not only her legal license, but also her husband's, and even Freya, should she go to prison. Fatima, who has recently embraced her Muslim traditions, must come to terms not only with her religious truths and her medical oath, but also with her family. Thea, whose drug and alcohol addiction have dominated her sketchy adult life, must cling to what she knows.

It becomes clear that Rule Four, NEVER LIE TO EACH OTHER, has been broken. Who is behind the slaughter of the sheep? Who is mailing the incriminating pictures? Will the truth of their deed be exposed to authorities? Most importantly of all, when will Rule Five be invoked? WHEN TO STOP LYING.

Ware creates a knuckle-whitening scenario as the tide rises, the chill channel winds blow, and the sinking mill groans in the wind. Isa, with her obsession to her clinging infant, is the most sympathetic of the characters. There can be no doubt that the author is personally acquainted with that passionate emotion a woman feels towards the helpless babe whose very life depends on her every decision and move. This gripping novel surpasses even Ware's prior outings, not only in suspense but also in the powerful tug of a parent's devotion, that of Kate's late father, and Isa and Fatima's children. THE LYING GAME will haunt you for a long time to come.

Reviewed by Roz Shea
★ ★ ★ ☆ ☆
dana marie
Four former boarding-school friends who are thick as thieves vow to meet up whenever one calls out to the others, which happens 17 years after the incident that split them apart in the first place. What was the incident that broke the group up and how will the "lying game," a challenge the young women came up with as teens for the fun of deceiving others, factor into the incident that surfaces (pun intended)?

Ware, who has a writer's tick of repeating herself, does a little better job in controlling her tick in this book than her previous two, but her redundancies will still bug those readers who've picked up on it. My solution to the writer: Get a thesaurus or a better editor. A good writer can use symbolism throughout a book and not make it sound like repetitive actions by the characters or repetitive phrases. Poorer ones can't. How many times does the character need to scratch at the edges of her fingers, walk the dog, light a cigarette, quiver, nurse a baby...Gaah! A little variety would be nice, as would making the characters have less glamorous, less intellectual careers than doctors and lawyers if we readers are to believe that they could be so naive as to not have fully understand the consequences of their past actions. Kind of like when Ware used a crime-fiction writer, someone who is perceptive and needs to think up plausible angles in a story, to be the befuddled heroine in In a Dark, Dark Wood (whose title was the best thing about that book).

At any rate, Ware does do some things quite well. She has a knack for having a good plot line, drawing a reader in, keeping the reader turning the pages, and providing a payoff in the end, even if it may be accurately guessed at. I did like the book overall, even if I found some of the characters too flawed to care about. The Lying Game is worth reading for those who like thrillers.
★ ★ ★ ★ ☆
maria ri
We all know what we we did, the way that slow, sunlit summer unraveled beneath our fingers…

It appears that I've fallen into another trap. I'm affectionately calling it the 'Ware Trap', it happens every time I pick up a book that has great reviews and am subsequently disappointed. See, Ruth Ware has four books out at the moment and of those four I have read three. Of those three, only one has struck me as a great thriller. I picked up The Lying Game thinking it was going to be a great psychological thriller, but instead I found it predictable, enjoyable, but predictable where the mystery is involved.

I want to start by saying I enjoyed this book as a piece of fiction; I really like Ware's writing style and am always drawn into her books in a way that makes me want to devour them on the spot. I always enjoy her characters, from the good to the slightly creepy, and I think she has a wonderful way of building complex characters and intricate relationships. For this book in particular, I enjoyed reading about Isa's relationship with her daughter. The way she describes that motherly bond stuck me as profoundly beautiful.

The problems I have with this book unwind over time and slowly build until I reach the end and think "wow, what?" First, I thought the plot was interesting and I really liked the way it was building, but in the end the resolution was kind of blah. I had figured it out about half way through, but I was hoping I was wrong because I wanted it to be something crazier and really twisty, but again, as with her first novel, I was disappointed. There were a few points in the book that I thought was creepy, interesting, and made me want to read more, but overall I was underwhelmed.

I have a sort of love-hate relationship with this book because on one hand I enjoyed it and on the other I thought the mystery part was underwhelming and predictable. So, after almost a full day of consideration, I gave it three roses because I can't lie and say I didn't like it. Will I read Ware's newest book? Yes, in time, I will. I have no doubts I'll enjoy it to the extent that involves the writing, characters, and atmosphere, but I can't guarantee I'll enjoy the mystery/thriller aspect to it.
★ ★ ★ ★ ★
tracey m
"<i><b>...I am thinking about how, however much we struggled to be free, this is how it always ends, the four us, skewered together by the past.</i></b>"

"<i><b>Why didn't I realize that a lie can outlast any truth, and that in this place people remember?</i></b>"

The Lying Game is not the page turning, heart pounding read of Ware's The Woman in Cabin 10. Yes, as many reviewers pointed out, this book isn't The Woman in Cabin 10, but it certainly outshines most of the mysteries I've read by a long shot. It's gorgeously written, and involves a luscious and mysterious setting with a backdrop of a boarding school. While The Woman in Cabin 10 kept me on the edge of my seat, The Lying Game is a long slow burn, one that keeps you guessing with every page. The book is a different kind of thriller, one that spends a much more time sketching out the motivations and backgrounds of its characters. I believe Ware did this to build up the suspense, to make the reader question every word the characters utter. After all, this book is entitled The Lying Game for a reason.

The plot revolves around four women who were close friends at a remote boarding school for girls. The boarding school is regarded as a "last stop" for most of its boarders, as many of them have been booted out of other schools. Isa, the main character, finds her way to it when her father feels incapable of taking care of her due to her mother's cancer diagnosis and treatment. Fatima, who quickly becomes Isa's friend, is sent to the school because her parents are spending time abroad in Pakistan as doctors. The other two girls, Kate and Thea, are a year older than Isa and Fatima and are troublemakers. They run into Isa and Fatima while riding a train to the school, and immediately take them under their wings (for better or worse).

Thea and Kate are notoriously known for lying to everyone but each other. Feeling displaced and lonely, Isa and Fatima cling to Thea and Kate, copying their malicious behavior and agreeing to carry out their requests to lie and tease classmates. Soon Thea, Kate, Isa, and Fatima form a clique, one that other girls in the school regard with hatred and envy. On the weekends, the girls escape to Kate's house known as "The Mill," which is situated on a beautiful river known by the girls as "The Reach." They spend countless hours frolicking in The Reach's warm water, to the point that they begin sneaking out of their boarding school to spend an inordinate amount of time there.

Kate's father, Ambrose, lives at The Mill, and also teaches at the boarding school. Thea, Isa, and Fatima see Ambrose as a father-figure and friend, a relationship that soon attracts the attention of a number of teachers and students at the boarding school. What is going on between the girls and Ambrose? Why are they spending so much time there?

A catastrophic event takes place at The Mill that results in Thea, Isa, Kate, and Fatima's expulsion from the school, one that will also have a ripple effect in the girls' adult lives. The book follows Isa as she attempts to understand what happened at The Mill on that fateful day, to make things right and be able to live her life free from the guilt and anxiety that has plagued her since her teens.

I love Ware's gift for storytelling and her ability to weave a mystery without relying on cliches. I also loved the side story of Isa trying to grapple with being a new mother, and learning how to walk the fine line between preserving your pre-parenthood identity and autonomy and being a good mother and parent. Here is one of the many gems of quotes about this struggle: "Freya's cry is like a hook in my flesh, pulling me inexorably across the darkened marsh."
★ ★ ★ ★ ☆
paula wallace
It starts with a text in the middle of the night. Isa, Fatima and Thea receive the same urgent message: 'I need you'. It's soon apparent this is not the first time they've heard these words from their friend Kate. They rush to her dilapidated home in Salten, with no knowledge of why she has summoned them.

Seventeen years earlier, Isa and Fatima meet while attending their first year at boarding school. Kate and Thea are returning students and are already friends. Fate has brought them together and the four quickly become inseparable. It is there that Thea introduces them to the Lying Game, which has one important rule - they can lie to anyone else, but never to each other.

As narrator, Kate goes back and forth between past and present. Her voice is evocative and expressive as she recalls her history at Salten House. The women are all very different in discernible ways, with their own distinguishing characteristics. There is a strong intensity and dynamic between them that begins from the moment they meet to the present day.

The setting of the book is described in beautiful detail. The wild nature of the sand dunes, salt marshes and winds from the sea are offset by the severity and angular lines of Salten House. Ware vividly depicts the isolation of the Reach and the Tide Mill, where Kate lived with her father when she was at school and continues to live.

While reminiscing, Kate reveals that something sinister took place involving her and her friends. Secrets and significant clues are disclosed gradually, but there is new danger awaiting and the story moves at a rapid pace. I finished the book in one sitting, wanting to find out what was behind the mystery being concealed. Haunting and quietly atmospheric, The Lying Game kept me thinking long after I finished reading.
★ ★ ★ ★ ★
radicus
I was reminded a little of Pretty Little Liars and Big Little Lies. A devious book filled with so many lies!!! I guess it makes for a good plot because you never know if anything that comes out of anyone's mouth is the truth. I didn't know which characters to trust and it drove me crazy trying to put together all the scenarios that this story line could follow. I usually have a book figured out and have guessed maybe two different possible endings before I get halfway through it. This one had so many different possible paths, I had to stop trying to figure it out and just enjoy.

I was completely fooled by my initial expectations on how this story would end. It was engrossing and cunning and I loved it. The motives and even the means of this mystery were afloat till the reveal. This will be a book I'd be proud to add to my shelf and hand out to friends with no hesitation and actually anticipation hoping that they will like it as much as me.
★ ★ ★ ★ ★
barry
This is a slow burning psychological thriller about four women whose lies as teenagers has come back to haunt them. It is separated into chapters, describing the game they play 'the Lying Game': Tell a lie, stick to your story, don't get caught, etc., so you see how the game is played.

In the middle of the night Isa receives the text she hoped would never come from Kate. "I need you." She and her other friends, Thea and Fatima, all head to Salten to be with Kate. None have been back since that fateful date years ago when they were mysteriously expelled after Kate's father Ambrose died.

Atmospheric and sometimes downright creepy, this is a riveting story written by one of the best suspense novelists out there. There is no outright shock here, and arguably no dramatic twists to talk about, but Ware has intricately woven a story about real-life characters and how it feels looking back on your past, managing to make it both chilling and gripping. The metaphors and the lyrical prose are accomplished and beautiful, and Ware's writing really shines through in this gentle suspense novel.
★ ★ ★ ★ ☆
kayla meyer
The 5 rules of The Lying Game
Tell a Lie
Stick to Your Story
Don't Get Caught
Never Lie to Each Other
Know When to Stop Lying

My rating: 5 of 5 stars
Published: June 15, 2017

This book is written in the genre of "friends with secrets and a skeleton" - my favorite! It's comparable to Big Little Lies by Liane Moriarity, and It's Always the Husband by Michele Campbell.

This is the story of Isabel, Kate, Fatima, and Thea who became fast friends while attending the boarding school Salten House. They are typical experimenting teens – smoking, drinking, and testing the rules. They form a strong bond through bad behavior. They do not allow others to join their exclusive group. They are fiercely protective of each other.

They play a lying game much to the chagrin of their schoolmates and the administration. As the novel moves through the five rules (representing sections of the book), the reader understands how the game is played through past and present events.

A tragic situation occurs and the four friends mobilize to cover it up. It means lying but they are very good at this. Very shortly after, they are called into the school office because of a perceived scandalous situation and they are expelled from Salten House. They leave the school and take their dark secrets with them.

The novel cuts back and forth between their time at Salten House and as present day adults. The friends have grown up but they all live in fear of the skeleton falling out of the closet. One day, Isabel, Fatima and Thea all receive a text message from Kate - 'I need you.' And they drop everything and rush to be by her side. Has someone discovered the secret that could destroy them?

I read reviews where people have criticized how Isa, Fatima, and Thea all put aside their family and jobs for Kate, and how people wouldn't do this in real life. I disagree. Young adult friendships can be all consuming especially when participating in risky behavior and trying to cover up impulsive actions and mistakes. And this is something that bonds you to another person forever.

Other reviewers noted the frequent and detailed breastfeeding references. I agree with this, and understand that it bothered some people. It didn't bother me, but it was not a necessary detail that supported the plot and Ware could have gone without this.

The book has been described as moody and atmospheric and this is very accurate. The setting played a huge factor in building this dark and haunting environment. Ware's descriptions of the gray mist, Salten House, the Mill, the Reach and the coastal town help build the foreshadowing of doom.

I really enjoyed this book. I liked the switching between the past and present, the guessing game, the dramas, confessions, and the twists and turns. I liked unraveling the plot and piecing together the story. The ending gives closure to the many questions that arose in the book.

Well done, Ruth Ware. Highly recommend.
★ ★ ★ ★ ☆
quinn
This was my first Ruth Ware book and after hearing so many amazing things about her previous novels I had to read her new one. The Lying Game is a story about four friends who met in school and soon make up this game named The Lying Game. They did this to pass the time and just have some fun but soon this game might take on a life of its own.

After years of not seeing each other one day, they receive a text message and know exactly what it means and soon all make their way back to the town where they went school and to see what exactly their friend Kate as summoned them back for. Each girl has their own thing going on but the book focuses on Isa who has just had a baby and is living with her boyfriend who sees she is changing since she received the message. Isa doesn't want to drag him into her long ago problems but by protecting him she might lose him in the process.

Once the gang is back together we find out that a body has been found and its Kate's father. We also find out all four girls had a hand in burying the body though why they did it and what really happened are two different things and they are just finding out the truth decades later. We also met Luc, Kate's step-brother and someone Isa has always loved, who has secrets of his own that might or might not play into all this.

This was more of a mystery than thriller to me. It's more like a who done it as to why and how Kate's father was murdered. This was a compelling story with lots of twists and turns and you never can figure out the truth until the very end. And speaking of ending…wow, it's really amazing! This is one read that I found addicting and it definitely made me want to read Ruth Ware's previous reads.
★ ★ ★ ★ ★
alison zemanek
sa is a new mum, besotted with her small daughter and in love with her partner. Life is going well- until a text from an old friend makes her drop everything & set off with her daughter to the area she has not been to since she was a schoolgirl.

As a shy fifteen year old, struggling with her mother's failing health she was sent to a boarding school where she became part of a foursome who took great delight in telling outrageous lies, keeping score. Now lies told so many years ago are catching up with them. The close friendship forged between the four girls on the windswept coastal location endures so that when three of them receive the text, "I need you" from Kate- the only one who lived near the school, they all head for the dilapidated Mill that is gradually being claimed back by the sea and where a body has been found nearby. The girls realise they have been waiting for their lies to catch up with them.

Told by Isa, this book totally draws you into that windswept coast. Ruth Ware gradually builds up the feeling of menace so the reader, like Isa, is looking over their shoulder. I really loved this book and couldn't put it down. The characters & events have also lived on in my thoughts after the last page- the mark of a great book. Definitely five stars! Thanks to Netgalley & the publisher for letting me read this super book.
★ ★ ★ ★ ☆
juliana knight
Four friends at High School started a game called The Lying Game. They got points based on their lies and the more elaborate or more people believed, the more points they got. That was until tragedy struck and the four girls did something that night that they never thought they would and eventually they were kicked out of the school and for three of them, they never returned to Salten. Now fifteen years later, the four of them will reunite when they receive a text message reading "I need you." Isa, now a mum takes her baby to Salten, Thea arrives and Fatima. Their friend Kate has summoned them. A body part has washed ashore, and the part could be connected to Kate's dad who died those many years ago, and they hid his body in the water. Many people thought that he wouldn't just disappear and that the girls had something to do with his disappearance. What will happen though when all four starts to receive text messages, notes, and photos - with the message I know what you did. Read as the one lie that could ruin them forever starts to unravel and in the process ruin the lives that they have created when the lies start to affect the families. I didn't see the twist coming and was shocked at the real truth about what happened that fateful night. The stalker, I did guess that part pretty early on. If you are looking for a high school reunion, scandals and secrets from the past being uncovered, then check out UK author Ruth Ware's book "The Lying Game," a mystery that won't disappoint.
★ ★ ☆ ☆ ☆
samta menghrajani
The Lying Game is a psychological thriller about four friends bounded together by lies, and a very hungry baby.

Four friends, Kate, Thea, Fatima and Isa, met at the boarding school Salten. During their tumultuous time there, the four musketeers participated in a game they called the lying game. The basis of the game? They tell people lies and get points by the level at which they can make the other person believe the lie. There are five rules to the game: tell a lie, stick to your story, don't get caught, never lie to each other, know when to stop lying. Clearly this game did not make them very popular with other girls at the school or the town folk. The book is written from the point of view of present day Isa, who is now a 32 year old attorney living with her longtime boyfriend and their baby Freya, who is annoyingly present in the book. That baby likes to eat and has chubby features.

The story starts with present day Thea, Fatima and Isa all getting a text from Kate that says "I need you." For some reason, the three of them immediately drop everything they are doing and rush to see their friend in need, even though they haven't seen each other in 17 years! During all these years, the four friends have been keeping a lie about something terrible that happened back in their Salten days, and the lies are coming back to haunt them. Somebody knows WHAT THEY DID, and wants everyone else to know. Somebody has blood in their hands.

The book is mostly narrated in present day but there are few chapters where we are taken back in time to learn how the four met, their adventures and their bonding during the short period they spent at Salten, as they are expelled before the school year ends. We find out what happened and what the foursome did to keep the secret. The truth of what actually happens is unraveling now that the four of them have been reunited by Kate's text.

Overall, I found the book boring and the four ladies annoying, especially Isa with her codependency in her baby. She continuously lied to her boyfriend Owen, ran out their apartment, not once but twice, because her friend is suddenly calling without giving him much of an explanation, but somehow she did not seem to fully grasp how this may make him upset? Somehow he is the "bad one" here. I did not have any sympathy for her and her behavior. The story is supposed to keep you at the edge of your seat in suspense wanting to find out what happened and who did it and why is Freya still eating! But I just wanted the book to be over. I have read many psychological thrillers this year. This one goes in the dud list.
★ ★ ★ ★ ☆
jadeshadow73
Sometimes you want a romp in a book that makes you a little on edge. Ruth Ware's books have done that for me. I cannot say that The Lying Game had that effect, but it did have me on the edge of my seat at points. Especially near the end.

The friends we make in our youth can have a lasting impact on our lives whether they remain connected to us or not. Isa, Kate, Thea and Fatima are school girl friends who are so connected when one needs the others they are there.

I liked that the story took us into the past and the present. From the beginning I was set on figuring out what held these women together. What tragedy could have taken place? And of course there is the game these women played as young women, The Lying Game. Who do you trust when everyone is adept at lying? Again and again I threw myself into the guessing game. I am usually really good at this and Ruth tricked me, and I loved that!

Was it the satisfying ending I was looking for? Not completely. But of the several that flew through my head as I read, it definitely worked.
★ ★ ★ ☆ ☆
virginia doss
The Lying Game was one of my most anticipated reads of the summer. I absolutely loved The Woman in Cabin 10 as well as In a Dark, Dark Wood. I was hoping for the best with Ware's latest novel, but it fell a little short. The atmosphere was great, the characters were interesting, but I found it to be a little boring.

I loved Ware's first two novels because the reader and the characters felt trapped in one place with terrible events surrounding them. There was constant suspense and I felt like I was trying to flip each page faster and faster to get to the finish line. The Lying Game was definitely slower to build and even though the characters were at the mill house for a majority of the book, I never felt that creepy atmospheric suspense that I loved so much in the other novels. Now don't get me wrong, it was still an interesting book, it just wasn't my favorite.

Ware's writing skills continue to grow in her latest novel. I enjoyed the depth of the characters as well as the insight into their past. It was definitely a bit different than I was expecting, but I would still highly recommend this to readers who enjoy a slow burning suspense novel. It doesn't have the same amount of chill and violence as her other novels, but it is definitely an enjoyable read!
★ ★ ★ ★ ☆
emily a
THE LYING GAME is centered around four high school friends, Isa, Kate, Fatima, and Thea. Even though it has been years since they attended boarding school together and they each have their own lives, when one calls, they all come. The reason? These four women share a history. More importantly, they share a lie.

The beauty of this book is the slow undoing of the characters and the reveal of the truth behind this huge lie. Ware creates such tension, anticipation, and an ominous feeling of dread through each piece of the puzzle that she gives her readers. Even though all the women have been effected by their past, it is not until a body is found that they are instantly brought back into the web of lies they once so easily told.

I would be remiss if I didn't say that the book reminded me of Pretty Little Liars. However, there is much more of a grit and reality to this book. Don't get me wrong. I love my PLL, but the author depicts Isa, Kate, Fatima, and Thea with a bit more honesty in the characters.

The dark and twisty nature of this book will keep you guessing and have you completely addicted to THE LYING GAME. Are you ready to play? Trust me…you are.
★ ★ ★ ★ ☆
trey gwinn
I was actually pleasantly surprised by how much I ended up enjoying The Lying Game despite a few things I wasn't happy about. What became clear very early on is that I was going to love the writing style. I was hooked right from the first chapter and even though the story itself isn't as fast-paced as I would have liked, it was the writing style that still made me thoroughly enjoy The Lying Game. I liked the mystery around what happened all those years ago and what the friends are hiding. I had my suspicions on the lies and secrets of the group, but I wasn't able to guess the full truth until the very end. What did bother me considerably were the characters. I wasn't able to connect to any of them and this made this more character driven story a lot more difficult to love. One of the characters stood out painfully for me: Isa. I actually despise her for how she treats both her baby daughter and husband and was starting to feel more and more frustrated as things went further. And it's clear that these feelings have influenced my experience negatively. I wasn't sure what to think of the ending either... I still quite enjoyed the ride though, mostly because the writing style had me seriously hooked.
★ ★ ☆ ☆ ☆
yavrukedi
Ugh, this book. The first half is: what happened, what we did, before what we did, how I feel after what we did, lying about what we did, I can't believe we did what we did. By the time the reader finds out what happened, it's just not a big deal. It's not a big reveal anymore.

The second half is: we lied, we are lying, everyone knows we lied, we are going to get in trouble for lying, we shouldn't have lied, we had to lie. By the time the reader finds out what really happened, it's still not a big deal. It's a relief that this book is finally over.

The book is only told from one point of view, and this person is not reliable, always breastfeeding (I remember being a new mom and that is pretty accurate), and always wallowing. I wonder if I would have enjoyed this book more if each character was given a chance to speak. I wonder if I would have enjoyed this book if there had been less introspection.

I felt very little connection to the characters, I had no sympathy or empathy of them, and I just didn't buy this story.
★ ★ ★ ☆ ☆
michael nicholson
Nothing new here....it's the old plot device of a group of adults covering up a Terrible Secret from their youth for years or decades. Now the chickens are coming home to roost, and everyone has to get back together to figure things out. Have we not seen this done before? In this instance it's four girls who were in boarding school together when the Terrible Secret happened. The biggest problem with the book is that there's no one here to like. The lead character is so absorbed in her baby that any mother reading this will feel instantly guilty at not sharing this woman's apparent inability to be separated from her darling for a single minute. The next novel should be about their co-dependency once the daughter starts growing up.
And I saw the "twist" coming before it eventually was revealed. No real surprises there. The good news is that Ms. Ware is a very good writer, which is what ultimately saves the book from being a disaster. I hope her next novel is better than this.
★ ★ ★ ★ ★
kathleen colvin
Ruth Ware creates another exciting novel in The Lying Game. It involves four women who had been forced to leave an English boarding school years ago following the disappearance of the school's art instructor who was the father of one of the girls. The discovery of the man's body creates a crisis for the friends who had kept a terrible secret since that time. They return to the little village to decide what they should do.
As students they had played a game that involved lying to their teachers and peers, and now no one believes anything they say, and many of the villagers are convinced that they bore responsibility for the death.
Soon threatening signals and messages reveal that someone knows what they did and plans revenge.
Romanov Curse
Romanov Quest
Himmler'S Mistress
Ultimate Duty
Good Fortune's Curse
An Innocent Lie
★ ★ ★ ★ ☆
kevia
3.5*
I do have difficult time rating some books and this is one of them. I felt compelled to keep reading this despite that it dragged for a while. Yes, it pulled me right in at the beginning with the text at the beginning "I need you". For many pages I kept thinking, "if you have not seen or spoken to these women in years, you drop everything and take your baby on a train to meet them?" The 'mystery' unraveled very slowly, perhaps a bit too slowly and too many pages went by before anything really happened.
I would have liked to have heard more from Thea and Fatima and Kate.
The setting was perfect. Creepy at times and loved the fact that high tide covered the walkway – symbolic?
I keep going back and forth between 3 and 4* so … I'm taking the middle of the road and going with 3.5* Bottom line is that I liked it, it kept my interest, loved the setting and some of the characters but it just unfolded too slowly and took too many pages to really get into it. Someone with less patience who usually gives up after 50 or even 100 pages might not have finished it but IMHO it is worth sticking with.
★ ★ ★ ★ ☆
cindie
"I need you" is all the message reads and with these three words the lives of four friends will change forever.

With her third novel Ruth Ware has proven that she truly is a master of suspense. The Lying Game is the tale of four boarding schools friends who make a game of telling tall tales, the more believable the better. However, their fun and their games comes to a tragic end and the girls are separated until the message is sent which pulls them back together once more.

Through the untangling of their lies, deceit and girlish dreams we slowly discover what truly happened to each of the girls. This is the story of love, family, friendship as I have never known or understood but which is told remarkably well by Ware. While there were times that I wanted to rush the story, I never felt that it dragged. It was more my desire to know how this angst ridden tale would end. Those who love Ruth Ware will find this book darker than her others but still very much character driven. If you are new to Ware then this is a great place to begin.
★ ★ ★ ★ ★
jim hipp
Absolutely captivating. I loved this book so much. Four friends have a secret they have kept for many years. The results of this secret has played out over their lives in various ways but with repercussions for them all. Something about this book reminded me of Wuthering Heights which I read years ago. I don't know if it was the description of the moors, even though this is set in Salten moors on English Channel and of course Wuthering Heights was set in Yorkshire. The moodiness of Luc the brother reminds me a lot of Heathcliff also. But there is just something about the way Ruth Ware writes a novel that has you actually living in it instead of just reading it. She has little nuances like the friendship factor in her novels that if you look for you will find simply enthralling. I was so sad when I had to read the last page and close this book. All I can hope for is that Ruth will write another thrilling suspense really really fast.
★ ★ ★ ★ ☆
hosny
"...it's amazing how quickly it comes back, the facility to lie."
The Lying Game may be my favorite Ruth Ware novel to date. Yes, it has a lot of the "I Know What You Did Last Summer" vibe going on but I didn't care. I loved the characters, the alternating time frames, the family dynamics, the friendships, the secrets, the small-town dysfunction, the mystery, the thriller components, the social structure, the lying... and once the lying was done, at the very end, when truths were finally forced out, I even loved that. The Lying Game will be a re-read for me for sure. Check it out!
My favorite quote:
"I didn't have the best childhood. You get
[email protected]
, you're liable to pass that on." "Bullsh#t. … If that were true, none of us would ever reproduce. We've all got baggage. What about all the good qualities you've got to pass on? ... no one knows what kind of parent they'll be. Crap people have babies every day – but the difference is they don't care. You do – that's what makes the difference."
★ ★ ★ ★ ★
chee lim poon
The truth will always last longer then a lie! The Lying Game is "played" by 4 girls in high school who use the game as means to score points and to bring down those around them that are popular or know it alls. Until the lies become so hard to keep track of and they can't figure out what is true and what is a lie. Kate's dad mysteriously dies and the girls are left trying to bury the truth, or is it a lie?

15 years later the lies and the truth catch up to them. It's not what you think and it kept me guessing until the end. Another great book by Ruth Ware!
★ ★ ★ ★ ☆
wouter
My Thoughts:
Ruth Ware's suspense novels are like a fine red wine. They just keep getting better and better with time. Her first novel that came out in 2015, "In a Dark, Dark Wood" was good, filled with suspense. Her next novel that came out in 2016 was called "The Woman in Cabin 10" and it had me on zipping through the pages and up late into the night trying to fit the pieces of the puzzle together. This latest novel, "The Lying Game" had me wanting to call in sick and stay home just to finish it. It had the perfect balance of suspense, intrigue, and mystery. I loved the twists and turns it took. Just when I thought I had it figured out, it took me in a completely different direction. This is one of those "golden ticket" mystery/thriller novels that you pick off the shelf and hope that you don't figure out the culprit halfway through the book. If mystery/thriller is your thing, give this book a shot. Along with the other two I mentioned. I don't think you'll be disappointed.
★ ★ ★ ★ ★
christopher brasington
I thought this book started slowly and I was getting a little bored with it. The four friends were just hanging around Kate's house, not doing much except for talking.
But the book sped up in the second half, becoming more intense and exciting with literally an explosion near the end of the book.
There were more psychological and emotional twists and turns. More secrets are revealed and for at least one of the women, the Lying Game continues in her own fashion. I wonder what happened to Isa, Fatima, and especially Thea who was in the worse situation by the end of the story.
This book got me thinking: don't we all lie a little bit in our lives? When my husband or mother wants me to do something and I really don't want to, I just smile and say: "Sure, that's a good idea. We'll do it/we'll go there/we'll visit these people". Or we pretend to like people when we really can't stand them, just for the sake of keeping peace in the family, school or workplace?
★ ★ ★ ★ ☆
karen germain
Ruth Ware's third novel reads much like her first two books: 'In a Dark, Dark, Wood', and 'The Woman in Cabin 10'. This is a good thing because her first two novels were great. Cabin 10 is still my favorite work of hers, but that's for another post.

'The Lying Game' follows Isa Wilde, a new mother living in London, who is brought back into a sordid, treacherous mix-up involving her three friends, Fatima, Thea, and Kate. . . and bones discovered in a shallow grave.

Ware weaves the past and the present through well written and perfectly timed flashbacks and memories. She keeps the reader engaged with well executed scenes and mini-cliff hangers. As the story progresses we learn of the lying game, a past-time devised by four bored fifteen year olds. But what started as a harmless game takes a sharp turn when someone winds up dead. In an effort to avoid spoilers, I won't go any further than that.

The pacing, tension, and story-building are all spot on in 'The Lying Game' leaving very little to be critical of. One point that I would like to make is about the game itself. I wanted more of it. It seemed like something that supposedly played such a huge part in the unraveling of these four women and their adult lives, should have had a stronger foundation rather than just one or two examples in the first few flashbacks. But, it's a minor point, and one that detracts from the work as a whole only minimally.

Over all, 'The Lying Game' was a great read. Fast, fun, and with flawed yet likable characters. Highly recommended.
★ ★ ★ ☆ ☆
superbabe
So many unnecessary words. So didn't care what had happened. This group of women were awful and flat characters. I might have cared about them if I'd known more than about their glossy long hair, their coltish young bodies, their skinny thighs. I kept checking to make sure a woman wrote this.

I get the feeling this was written quickly to hit a deadline or to capitalize on a recent success. Why? One hint was the cover blurb and library blurb not matching the actually story. It was sort of in the ballpark, but the characters changed places and the plot was slightly askew from the blurb. When the cover says one thing and the pages say another, something seems off.

That was honestly the most interesting thing about this book.
★ ★ ★ ★ ★
jihad
always hesitate before giving a book 5 stars and this occasion is no exception. But there is something special about Ruth Ware's wonderful descriptive writing and it feels only right to give it the highest rating. The story is built round 4 women [ Kate, Fatima, Thea and Isa ] who re-unite 17 years after they spent a year at a remote school with the wonderful name of Salten. The name Salten is perfect for a school located amidst the remote marshes and tidal flows of Southern England. Kate has never left the area since her schooldays and it is to her home on the salty marshland that she summons her three close friends as she is facing a terrible crisis. A dog has found a human bone on the beach and this links to a death in which all four girls were involved back in their schooldays. In the mesmeric atmosphere of the rickety old Tide House, which is threatened by every tide and surrounded by damp gloomy marshlands, Ruth Ware draws us remorselessly into the real problems and doubts the situation creates for the four women. However, this grimness is counter-balanced by moments when the four experience pure bliss as well as there being some wonderfully comic situations. Writing any more risks revealing too much so, suffice to say, the grimly tragic ending brilliantly matches the terrible bleakness to which each of the characters has been exposed and ensures they can never forget what happened 17 years before. Nor will you. A 5 star read!
★ ★ ★ ☆ ☆
monish
There were elements of this book that I liked, and even though I figured out the ending early on, I was still invested enough to keep reading. However, certain things really started to annoy me throughout. The constant references to the baby's "rose bud mouth" or any of her features to be honest - seems the author was obsessed with describing this child and her constant screaming, crying, and feeding - more so than focusing on the plot at hand. That got tiresome and I really started to dislike the main character Isa because of it. Also, editing on this was pretty sloppy. At the beginning of a scene a character is described as being a rebel and wearing skinny jeans and a tank top to a dinner affair, then a few pages later the same character is described leaving the same dinner and her "dress" is dirty and torn from the walk home. That's a pretty big miss. Silly editing errors like that don't give a reader much confidence in the care of the editorial process, and there were several.
★ ★ ★ ☆ ☆
luca boaretto
Having just finished the Death of Mrs. Westaway, I was really looking forward to this book. While the style is distinctively the same as her other book-ie sweeping landscapes- the characters in this book left much to be desired. I won't give the ending away. Suffice to say, I really despised the main character at the end. I had no sense of closure in this book. It felt like this character had been through a monumental shift and should/would change but at the end she is more or less the same. She came across as supremely shallow. If you like Ruth Ware's style- I can highly recommend the Death of Mrs. Westaway. They Lying Game, on the other hand, was a huge disappointment, It left me annoyed and perplexed days after I finished it.
★ ★ ☆ ☆ ☆
leonard houx
I bought this book because I'd thoroughly enjoyed a couple of the Reese Witherspoon book club recommendations, including "Something in The Water" and "Eleanor Oliphant." I so wanted to like this. Ultimately I returned it because it was so dull I fell asleep during chunks of it. The characters are two dimensional and nothing happens fast. In fact, I skipped several hours asleep to the last 20 minutes and it told me everything I needed to know about the plot without having to trudge wearily through boring baby nonsense. Not only was this boring, but it was also rather unpleasant. Not a feel-good book.
★ ★ ★ ☆ ☆
karen richardson
The Lying Game was good - if you're interested in a mystery/suspense type book, it's worth a read. I'm usually reading romance books, so it was a good "break" for me.
The book is told from Isa's POV, and goes back and forth between the present and memories of the past. Isa was at a boarding school at 15 and became life-long friends with three other girls. As we read the present day sections, Isa is now 32 and has a young baby. Even though they have been apart for years, at the drop of a hat, or in this case, a text message, all four girls come back together.
A suspenseful story of their time at the school and an incident that bonded them forever.
It kept me guessing throughout the book until everything was laid out for the readers.
At times, it felt a bit slow for me, but it was a good suspense read.
★ ☆ ☆ ☆ ☆
husain
I loved women in cabin 10 so much.... epic. I went on and ordered any book Ruth wrote and started with The Lying Game. I had to FORCE myself through the first 65 pages in hopes it will get better.... like please get better?!!! It was very slow. I finished it today and it's just meh ... it wasn't good. The entire thing was just - one star. However... her book women in cabin 10 will not disappoint. I read it in 2
Days I got nothing accomplished just couldn't put that one down a total page turner so there's my input!
★ ★ ★ ★ ★
0gaza
This was an engrossing novel of psychological suspense that I highly recommend! It centers around four women, Isa, Fatima, Thea and Kate. Close friends for several months in high school, they left their school under mysterious circumstances shortly before the term ended. Kate remained in Soltern; the others didn't see her, or each other, for fifteen years. Suddenly they received a text from Kate which said only "I need you", and all immediately dropped everything and returned to her home near their old school. Secrets, relationships and misdeeds from the past are about to be discovered; their exposure, and the consequences of the friends actions on each of their lives, will become apparent. I found this to be by far the best book Ruth Ware has written; I look forward to reading more in future.
★ ★ ★ ☆ ☆
wahlawweii
I didn't have high hopes for this one after reading the author's other work, so I wasn't extremely disappointed when it wasn't my fav book. I did like it more than I thought I would though. The main characters were a little hard to enjoy themselves but I enjoyed their bond as friends. I got a little confused when they did flashback scenes, but that's because I was listening to it and I don't think it was exactly noted that it was the past. Ambrose's character was a little creepy to me as well. I don't know if it was just me but I wasn't sad he was dead. The death does have you going back and forth about what really happened. The ending was a little shocking. Def not something I would ever do!!
★ ★ ★ ★ ★
jeannie hartley
So good. I loved it. A different kind of Gone Girl. The Soccer mom's Pretty Little Liars.

I did not guess the ending, or the middle for that matter. Just enough twists and turns to keep my interest all the way to the end. I liked all the characters. The development of the friendships had a Big Chill feel.

My only criticism is the names of the characters. Some of them were similar, Freya and Fatima, Thea, Isa. The name were a minor irritation at the start of the book.

I loved In the Dark, Dark Wood and The Woman in Cabin Number 10. I plan to read Every Last Lie as well. Ruth Ware is now one of my favorite authors. I highly recommend this book. I can't imagine anyone that wouldn't find this book enjoyable. It has a little something for everyone.
★ ★ ★ ★ ☆
julie beeson
Isa, Fatima, Thea and Kate - (4) friends from boarding school once played a dangerous game "the lying game". The group told outrageous stories to other classmates but, never lied to one another.
Although seventeen years have passed, one terrible secret and a recent discovery force the women to reunite and control their past.

Set mostly in the present with some flashbacks to the boarding school days, the Lying Game had me quickly turning the pages. Although the story is very atmospheric, the "big reveal" felt like a bit of a let down. Although I'm happy I read this one, compared to the author's two earlier books" In a Dark Dark Wood and The Woman in Cabin 10, this one lacked the twists the author integrated in those earlier offerings.
★ ★ ☆ ☆ ☆
cheyenne
It starts very slowly. She has a baby, the baby nurses, she wrestles with the baby carrier --- when, oh when, is the action going to start? Constant teasing that there is some sort of mystery about their school days. But no reveals. The four young women assemble. Oh, wow, one is a Muslim now in a hijab and religiously observant. It turns into one of those "how wonderful about the Muslims, how non-prejudiced we all are, see." Too many bad English novels by women these days have one of this out-group, one of that out-group, one of another, and oh, how great it all is, any kind of weirdness. That is so incredibly boring. And political. I am throwing this one back. I liked Ware's first two, but this one looks to be some sort of dreary social commentary lecture.
★ ★ ★ ☆ ☆
blanca nieves
This is not as good as the other two Ruth Ware books I read. The story is based on four characters who bonded in boarding school. There is a big secret that the four of them carry between themselves. They have not seen each other for fifteen years but they immediately give up there lives when the receive a text message "I need you" from one in the group.

There is a hook at the end of the story that I did not see coming. There is not much happening here until the ending. It was very slow throughout and I found it hard to believe that after fifteen years of not seeing one another, they would all show up when that text message is sent.

Read "Woman in Cabin 10" and "In a Dark, Dark Wood". They are both more satisfying.
★ ★ ★ ★ ☆
alicia rambarran
My third book by Ruth Ware and I think I previously said she's our generation's Agatha Christie, which I still believe with this story. It's very much a who-done-it.. In this story we have 4 friends who went to a private girl's school in the remote beachside town of Salten. There they became fast friends, start The Lying Game, and became the "mean girls". After a scandal caused by The Lying Game, they were all expelled, very quietly and moved on to start their own adult lives. After 20 years they all receive a text, "I need you", and as it's a signal, they head back to Salten. There in Salten the secrets they tried so hard to keep seem to be coming in on the tides of the marsh. Can the four trust each other to keep to their story?
★ ★ ★ ★ ★
brandy boeckeler
I read this book in 24 hours. Could not put it down. The Lying Game tells the story of 4 girls in a boarding school who clan together and make up this game of convincing lies.

Fast forward 17 years later, they receive a text from one of the girls 'I need you" it reads. All girls gather to find out that their lying and secrets have finally caught up to them. Will this meeting cost them their relationships? their lives? their reputation and jobs?

The more you read, the more you find out that the consequences far out way the simple game they played.
★ ★ ★ ☆ ☆
sanjukta basu
Well, I finally finished reading The Lying Game by Ruth Ware! I absolutely loved The Woman in Cabin 10 so I was really excited to read this one. Thank you to Gallery books for the copy of this book in return for my honest review.
I'm giving this book ???/?????! I had seen there were mixed reviews before reading this, however, I really thought I was going to love it! In the end, I was left disappointed. It's hard for me to say that after loving the other book so much, but it's the truth. I felt the book dragged on until about 100-150 pages from the end. It took way too long to get to the "secret." I loved getting to know Fatima, Isabel, Thea, and Kate, but some parts with them felt forced and disjointed. Once the "secret" was out the pace of the book really picked up. I really did enjoy the last 100-150 pages. I thought the ending was really good, too. I had really just hoped the whole book would flow like the end, but it just fell flat.
★ ★ ★ ☆ ☆
nikki0283
I liked In a Dark, Dark Wood and the Woman in Cabin 10. The author's writing is very good. The plot of book didn't hold my interest though. It was slow going. The character Isa and her baby are really annoying. The only character I had any sympathy for was Owen. He deserved much better than Isa. Their entire relationship was based on lies and I was hoping that he would get custody of the baby. The rest of crew seemed totally clueless. I read the entire book but was so glad when it was over. At one point it was easy to figure out who was responsible and why. I will read more of Ruth Ware since not every book can be outstanding but this one was boring.
★ ★ ★ ☆ ☆
broc gailit
I did enjoy this novel, but I do have a few issues which bothered me. But first I want to say that Ruth Ware is a very suspenseful writer. This is my third novel written by her, and she doesn't disappoint. So here are my issues. The story took too long to get to the point of what was going on, also the ending was good, but once again too drawn out. Not sure how many times she needed to talk about Ambrose's note? But this is not enough for me not to recommend this novel, (sorry, double negative). It's a good read, and I getting set to purchase another Ruth Ware novel.
★ ★ ☆ ☆ ☆
elise barrios
Why is it so boring? I have read two other books by this author - these were fast and enjoyable reading. That's why I purchased her 3rd book - The Lying Game. And... Nothing! Nothing is happening more than 150 pages. Nothing at all. All you read is the constant repetition of previously mentioned facts. No intrigue at all. I gave up and finished the last 200 pages in less than an hour skipping the whole chapters. And you know what? I did not miss anything! By 150th page, I have already figured out "what happened 17 years ago". I put two stars only because I liked her previous books. But I will not be spending money on her future books. Either she was under high pressure from her publisher to finish the book or she ran out of ideas, but the point is if you want your reader stick to buying your books, again and again, you don't publish such raw product.
★ ★ ★ ★ ☆
reno nevada
The Lying Game is quite the riveting read. I stayed up way too late in order to find out the "secret" the women had kept for so many years. I thought the premise of the game played during school was unique and set the tone well. The main character, as well as the supporting characters, are definitely unreliable narrators. The only drawback for me was that I never actually connected to any of the characters. In fact, I actually quite disliked the women. I suppose it is to Ms. Wray's credit that she wove a complex enough story to make me care about how it all unraveled. I would place The Lying Game squarely in the category of psychological suspense. The twists are not telegraphed, and the resolution is quite satisfying.
★ ★ ★ ★ ★
cory clauss
This is Ruth Ware's best book to date. I have enjoyed all three of her novels, but I found this one to have the most credible, intriguing plot line, as well as the best writing. Seriously, her writing was extraordinary. I marveled at her prose in that it was thought-provoking and beautiful at the same time. Also, Ware really knows how to create setting. I felt like I was right there in Salten, seeing what Isa saw, smelling the sea and feeling the heat. I liked how Ware depicted Isa as a devoted mother too. Her descriptions of baby Freya and their relationship were so spot on. So much to praise in this novel. Ware just keeps getting better and better. I look forward to her next novel!
★ ★ ★ ★ ★
carol gross
Review Wow. After reading The Woman in Cabin 10 I knew I was a Ruth Ware fan and had to read her other works. Once again she excels at telling a multifaceted story full of twists and turns. Aside from a great mystery/thriller this is also a story about friendship and love and the lengths we go to to lie and make those lies truth. As with The Woman in Cabin 10, nothing is as it seems with this book. When you think you've figured out something, Ware gives you more information that changes your perspective. Ware's style of writing is often compared to Agatha Christie and again I'd have to agree.
★ ★ ★ ★ ★
kristyn
I received a free copy of this novel in exchange for my honest review.

The Lying Game is a fantastic example of what happens when lies get out of control. They have been best friends and even though the years have passed, Isa, Kate, Fatima, and Thea are as close as ever. They each had there own secrets, but Kate's secret could possibly destroy them all. Will their friendship be able to survive the truth?

This was a very entertaining mystery. It had so many twists, that I was completely engrossed until the very end. The ending threw me for a loop, I didn't see it coming. An absolutely great novel, The Lying Game is one everyone should read.
★ ★ ☆ ☆ ☆
maura spignesi
Rarely have I disliked a character as much as I do Isa. She lies, deceives, makes horrid decisions, and can't seem to go for more than a few hours without breastfeeding her baby. The story drags on and on and eventually you don't really care if she does go to jail? I found myself wishing she would so the baby's father could get full custody! I've enjoyed both of Ware's previous novels and will surely read her next. Just hoping it's better than this one.
★ ★ ★ ★ ☆
james c
I love Ruth Ware's writing style and this book didn't disappoint in that department. However, I found myself unable to relate fully to the teen characters or the adult women who seemed so trapped in that time period in their minds. Granted, there was a REASON, but I just wanted them to get on with it and stop fixating on that time in their lives.

While I finished the book and enjoyed it, I would recommend "The Woman in Cabin 10" or "In a Dark, Dark Wood" for an even better example of what a fine author Ms. Ware is. I'm looking forward to this author's next book.
★ ★ ☆ ☆ ☆
megan scheminske
I have read Ware's other two novels and was not really impressed with them. I wanted to give her one more try with this book. In general, I found I don't care for Ware's style. Her stories have great potential but just don't pan out for me.

With that being said, The Lying Game, seemed to have a lot going for it at first and then just gets muddled and annoying (like in her previous books). The Lying Game characters feel contrived and unlikely to really be that kind of friends. I had a hard time taking them and the story seriously. I'm a fast reader and this book took a long time to finish. I haven't recommended it to anyone.
★ ★ ★ ☆ ☆
marietta
Overall, I enjoyed it. But I found it too long and a bit slow-moving. There was room for editing to reduce the number of pages and speed up the pace. For example, I could have done with many fewer breastfeeding scenes and expressions of maternal adoration and angst. I also thought aspects of the plot strained credulity. For example, the protagonist was a lawyer who was anxious about covering up an act from the past, but she hadn't bothered to find out the statute of limitations (which likely expired a while back). I also don't understand why she lied so much to her husband. I would have just told the guy the truth.
★ ★ ★ ★ ★
kate young
Staggering. The story of four friends who meet and set out to dupe others in 'the lying game' eventually hold to a lie that's so big, it has haunted them for 17 years.
Told with flashbacks intertwined with present day events, Ware masterfully draws you in and holds you tight in this plot's sinister and suspenseful web. Rules are made to be broken, and when the final truth is told, you will not have seen it coming.
Ware writes in an intelligent and clever manner by slowly drawing out clues and events that piece the story together splendidly. This is not one to be missed.
*I received an arc from the publisher through NetGalley for an honest review
★ ★ ★ ★ ☆
andrea kenyon
wasn't too sure of this one to begin with as I didn't particularly like the main character Isa and that was before we got started with all the lies. It does seem entirely plausible that an event could create a strong bond between the 4 women but also make them not want to see each other for years. This is definitely as much about relationships as it is about the mystery of who did what. A good read but I personally would have preferred less of the baby feeding.
★ ★ ★ ★ ★
lorenza
This was my first Ruth Ware book and it was amazing! It was fast paced and kept me reading late into the night.

The four main characters were boarding school friends who share an interesting game and a mysterious secret. As they become adults they remain in contact and one day three of them receive a dreaded text that they had hoped would never come from the fourth. They come back together to deal with the aftermath of a horrible secret and a lie that could threaten their futures.

*Thank you to Netgalley and the publisher for providing a digital copy in exchange for an honest review.*
★ ★ ☆ ☆ ☆
disgraziano
This book must have been underwritten by La Leche League. The main character breastfeeds her baby every five minutes, it seemed like, and each time the author felt the need to describe it from every possible angle. Apart from that, the ending of the novel was just silly. Dumb, unlikable characters and ridiculous plot holes. Very disappointing, especially after all the hype this novel received.
★ ★ ☆ ☆ ☆
delordra sidwell
This book made me hate a baby. Enough with the mother angst and the incessant details of nursing the baby, picking up the baby, hearing the baby cry. The editor could have chopped this down by about 75 pages and tried to salvage a very slow read. I don't understand why she had to lie to her partner about something she did as a 15 year old, or why feels it would warrant them taking the baby away from her now, 2 decades later. An unlikeable, weak narrator combined with unlikeable characters and very repetitive dialogue does not a best seller make. I just don't get it.
★ ★ ☆ ☆ ☆
jeff alexander
I've read one other book by this author and it was just slightly better than this book. I wanted to yell at these adult women to stop making the same mistakes that they made as teenagers. The mystery wasn't revealed until half way through the book. I wouldn't have minded this so much but there was a constant tease of what the mystery was, then they couldn't talk about it. Also I was tired of her baby. So much was devoted to her breastfeeding or putting her to sleep, etc that I was beginning to think that she was a main character! I was just skimming by the end.
★ ★ ★ ★ ☆
bethany davidson
The Lying Game is the third book I have read by this author and another great read.

The story is mainly set in present day with some quick flicks to the past so we get to see how all four girls meet and become friends. We also see everything from the point of view of Isa.

I was dying to know what secret the four women were keeping from everyone. The author though made sure that she didn't tell me a moment before she was ready and it was pure torture. Even though a steady read, I was racing through the pages as I was desperate to find out. I mean who doesn't love secrets?

All four women are very different in character and it made me wonder what drew them all together. Even though they haven't seen each other for nearly two decades, they all drop everything to go see Kate. I didn't know what had tied them together for this length of time but you can tell when they all meet again that there is certainly a strong bond between them.

The setting for the story was just brilliant. It just gave a bit of an eerie feel to it all and I for one wouldn't have wanted to go venturing off on my own like Isa, especially with a baby!

The Lying Game is such an engaging read. I literally struggled to put it down. Filled full of secrets and lies that bond these four women together it will certainly keep you guessing with an ending that didn't disappoint. Really enjoyed it.

My thanks to the publisher for a copy of this book. All opinions are my own and not biased in anyway.
★ ★ ★ ★ ★
olha olha
Ruth Ware knows how to pull readers into the pages of her books. This newest work of suspense moving from past to the present in alternating chapters centers on four friends from their high school years and to seventeen years later. They've each in their own way been tormented with the secret they've kept and the aftermath of their lying game. Can the lying ever stop? Has one of the friends been lying to her other three friends? My appetite for books filled with suspense, twists, and psychological thrills was satisfied by this great read.
★ ★ ★ ☆ ☆
saundra keiffer
It was okay as kind of a tepid copy of "The Secret History," "The Secret Place" or "The Lake of Dead Languages," but personally I got so stuck on the question, "What new mother in her right mind would bring a baby to a deathtrap like this mill and tramp all over treacherous swampland day and night with a pram and take her baby to a noisy bar where everyone hates her?" that I couldn't really focus on the unbelievable plot. It would have been a little more believable had the main character stayed in a nearby B&B or something.
★ ★ ★ ★ ☆
kaia
By midway through reading Ruth Ware's psychological crime novel titled, The Lying Game, I was imagining the scenes with such vivid detail that I could have been watching the movie. During one formative year together at boarding school, four girls formed a clique and enjoyed an adolescent diversion that was based on lying. Ruth Ware draws us forward and backward in time as she lays out clues about the truth of what really happened at school. Fans of crime fiction are those readers most likely to enjoy reading this novel.

Rating: Four-star (I like it)
★ ★ ☆ ☆ ☆
shravani
The story premise seemed interesting but the non-character development really dragged the book down. Could have been half the pages and still ended up with same plot/ending. Got really tired of hearing how the baby had to feed-yes I understand how breastfeeding works the author didn't have to repeat it so many times. The ending was disappointing. Why mention the Mark character when he never figured in any of it? I enjoyed the second book by this author but not the first. I think she writes much better with only one main character but the inflection of a "group" of main characters there isn't enough development to make any one of those people interesting.
★ ★ ★ ★ ☆
alison siegel
Isabel, Fatima, Thea and Kate were best friends at boarding school when they were teenagers. Back then they amused themselves playing the Lying Game, alienating others and becoming infamous at their school.

Now, 17 years later, their past comes back to haunt them, drawing the four friends back together as they worry that a long-hidden secret will come to light and ruin all their lives.

Atmospheric and suspenseful, The Lying Game was a terrific read.

(I received this book as a Goodreads Giveaway, in exchange for an honest review.)
★ ★ ★ ★ ★
john phillips
"The Lying Game" is Ruth Ware's third novel of psychological suspense, following "In a Dark, Dark Wood" and "The Woman in Cabin 10," both fast-paced thrillers. The first two were terrific, but I consider this one her finest so far. "The Lying Game" plays out more slowly, interweaving horror, death, mystery and romance, in the manner of a Gothic fiction novel. The setting, a crumbling house at the edge of a tidal estuary called the Reach, on England's south coast, is brooding and atmospheric.

As the story opens, a human bone has been found on the Reach, setting in motion the reunion of four friends who attended Salten House, a girls' boarding school near the Reach. For seventeen years they've been carrying a terrible secret, and now three of them, Isa, Fatima and Thea, have received the text they've been dreading for years. "I need you" texts their friend Kate, and all three drop everything and come running.

They gather at Kate's house on the Reach, and the tension slowly builds as old secrets rise to the surface and events unfold in surprising ways. At boarding school they'd played what they called the Lying Game, telling elaborate lies to their teachers and to the other boarders, all the while following the game's strict and complicated rules. In the end, however, the Lying Game had serious consequences for them all.

And now, confronted with the actions of their past, this once inseparable group finds that their collective history is beginning to unravel. Alternating between past and present, the book presents compelling characters, an intriguing plot and a chilling mystery filled with twists that will keep readers guessing.
★ ★ ★ ★ ☆
karen moody
The author of "The Woman in Cabin 10" has another psychological thriller/mystery that fans of Agatha Christie (and other authors of her ilk) will appreciate. The "Lying Game" was a game played by four close-knit teen girls in school in England that enmeshes them for years to come in the death of the father of one of the girls. Ware does a good job of leading the reader on to thinking about the who and how and why of this death -- and I won't give anything away by saying whether or not you're likely to figure it out half way, three-quarters of the way, or not until all the way through the book. The Lying Game is a page turner so it's best not to start it at a time when you are really busy.
★ ☆ ☆ ☆ ☆
art miles
I suffered through about a third of this book and just gave up. TOOOOO boring, too slow, I really didn't give a rip. AND like other reviewers, I got really really tied of the constant baby-nursing. No more Ruth Ware for me.
★ ★ ☆ ☆ ☆
joy benenson
I initially found this book intriguing...what happened so many years ago that has haunted these 4 girls? Was it a crime? Who was the victim? Who was the perpetrator? Then, as the book progressed, the story just became more and more implausible, the characters more and more unlikable, and the concept that lying is OK seemed to be reinforced over and over. The characters did unbelievable things, and I just wanted to slap a couple of them, plus a few melodramatic moments really made this story tank.
★ ☆ ☆ ☆ ☆
d j sylvis
You know when someone says "I couldn't put it down?" I couldn't wait to put it down. This was slow as turtles through peanut butter. It was also quite tedious, what irresponsible mother drags her baby hither and yonder in such precarious situations?? I've also noticed many times in Ruth's books the main character has a safe, secure man always waiting at home while they're off galavanting in odd situations making rather poor decisions. I like the flawed hero but there was nothing particularly redeeming about any of the characters except Fatima. "Maybe we should stop lying" is set throughtput the book and in the end ———- spoiler "nope let's keep lying to everyone even myself."

I'm a bit nervous to pick up her latest because so far, her only hard hitting one was "in a dark dark wood" her sophomore follow up was Okay.
★ ★ ★ ★ ★
amanda hart
I was given an ARC from NetGalley in exchange for an honest and independent review.
This is a slow burning book, with the author revealing the background and the storyline in tempting, little bits. Whilst for some readers this may be boring, for me, the strength of the characters and the style of writing, made it an exciting read. Four friends bound together by past lies coming together years later in a time of crisis. As the lies unfold, the intensity strengthens. An excellent plot.
I could not put it down. 5 stars
★ ★ ☆ ☆ ☆
natalie bagley
This was recommended to me at a bookstore by someone who told she "couldn't put it down". I should have put it down before finishing it. The book was plagued by cliches, a boring protagonist and 2 dimensional characters. The motivations of most people in the book didn't make sense, and so many inane actions were focused on. I have no issue with breastfeeding scenes in books (it seemed like this offended some readers), however they were peppered throughout the book with no purpose to drive the plot or develop the scene. It would have been the same if everytime the main character brushed her hair, it needed a mention. I would give this book a miss knowing what I do now. It was slow, and too long for the story it was telling. Maybe a short story would have been a better format for this story. Based on this book and the sentiment of reviews of her other novels, this will be the first and last Ware book I read.
★ ★ ☆ ☆ ☆
lonjezo
I was really disappointed in this novel. I liked In a Dark, Dark Wood and I LOVED The Woman in Cabin 10. But this time, I felt like she was phoning it in. No Agatha Christie vibe. The ending was fairly obvious even if I was wrong on a few details. I was never particularly nervous for any of the characters. And most of all, as a mom, I kept thinking, "wow, that baby sleeps a LOT - how convenient." A nice plot device but not very realistic and really very strange that she'd be toting her 6 month old around through all of this drama.
★ ★ ★ ★ ☆
namrata arora
I was very pleasantly surprised with this book. Four friends are called back together 15 years after they were at boarding school together by a cry for help from one of them. The four bonded whist at boarding school where they played a game to see who could get away with the biggest lies (but never to each other). They all left school in mysterious circumstances and share a major secret. A very well written book with lots of twists and well developed characters A slow burner which builds up to a surprise conclusion.
★ ★ ☆ ☆ ☆
ishan
I can't believe I waited so long for this book. There is such a pretentious undertone to this story that rubbed me the wrong way. Fatima and Thea were likeable. Isa was until the last bit until she became entirely too selfish with her marriage and child. The fact that this is written almost like a love story is ridiculous. There's no need to romanticize murder and teenage lust.

It's long winded, A terrible take on feminism, and offers little value besides a look at female relationships. And the author messed that up as well.
★ ★ ★ ★ ☆
subha varshini
The Lying Game by Ruth Ware is a story about a man and his bravery, selflessness, and sacrifice, also about a father's suicide and his children's grief! It's also a story about hope and going on after a tragedy! It's also about women in a lying game for twenty years to keep a secret, and the price each one paid and the consequences for this secret! This is an unputdownable thriller and endless female friendship! I will be reading more of Ruth Ware's books from now on!
★ ☆ ☆ ☆ ☆
carolyn martin
I only finished this book because I was in bed with the flu. Although I think Ms. Ware's writing in itself is good, her plots need to be more coherent and have a more interesting plot to bind the story and keep us going with it. The plot was goopy and the reason for the murder rather boring. The ending was unnecessary and depressing. Keep up the good writing skills, Ms. Ware, and give us something better.
★ ★ ★ ★ ☆
kirsten chelberg
Good story. Took a little while to get off the ground, but was worth it. Four teenage girls from different backgrounds attend a boarding school, Salten House. They play The Lying Game giving themselves points for compelling lies. Then they're forced to keep a huge secret. They come back together 17 years later when one of the girls texts she needs them. Their secret is about to be found out. But things aren't as they seem.
★ ★ ★ ★ ☆
andrell
I'm a Ruth Ware fan, and I think she writes some really incredible suspense (see In a Dark, Dark Wood and The Woman in Cabin 10). While I also own The Lying Game, and enjoyed it, it doesn't rank as highly for me as the other two books I've referenced. The development just felt a little slower, the peril a little less pressing. Still, it holds a place on my bookshelf as I anticipate future Ware titles will as well.
★ ★ ★ ★ ☆
jaimeromanillos
I don't typically read in the psychological thriller category, but I enjoyed Ware's Dark, Dark Wood, so picked up Lying Game at my library.

It isn't creepy, fear for the characters like Dark, Dark. It's driven by relationships and the many threads of truth and lies.

The story moves right along, the characters are believable and the truth stays hidden until the closing chapters.

A good weekend read.
★ ★ ★ ★ ☆
patrick montero
wow a great read

talk about your 5 steps just about lying. I was totally engrossed. Just sat there till I finished ended up falling asleep but picked up the next morning. This is my first book by Ruth Ware and won't be my last. I loved the writing and the characters, Superb read. I highly recommend and this should be a best seller.

thank you good reads for this fantastic read.

Cherie'
★ ☆ ☆ ☆ ☆
tammy thompson
I finally had to quit reading it. I made it maybe through half the book. I rarely do that I kept hoping that at least one of the characters would have some redeeming qualities. They did not. I just did not care what happened to them. This is rare for me, I usually will finish a book, even it it's not great.
★ ★ ★ ★ ☆
carrie c
I enjoyed The Lying Game by Ruth Ware. The plot, of young girls making a game out of lying about things, was very believable. I always appreciate and enjoy books in which the chapters or sections are titled. The section titles were the rules for their game. It is a good beach or cold/rainy day read.

I would recommend The Lying Game to readers who like: well written fiction & plot and good character development.
★ ☆ ☆ ☆ ☆
stella pierides
I listened to the audiobook edition. It was long and tedious, as I'm sure the print edition was. It really needed the services of a good editor -- someone who would make substantial cuts. I'm not sure about other listeners/readers, but I have zero interest in reading about babies, breastfeeding, etc. The main character was also a major pain. What a wuss! By the end of the book, I really didn't care what happened to any of the female characters.
★ ★ ★ ★ ☆
rebecca o flanagan
This is the first book I have read by this author and I thoroughly enjoyed it. It had me guessing until the end. I enjoyed how the four girls all had such different, flawed characters and yet they gelled and were always there for each other.
★ ★ ★ ★ ☆
taisin
Ruth Ware has delighted me again. Her language is beautifully descriptive and right from the beginning interest is peaked. Somehow this book in some ways felt like her previous novels, but it really stands apart. She has grown immensely as a writer and with this novel, it really shows. Ware does a remarkable job writing characters that feel real. They have flaws and their goodness is always in shades of grey. There is a good balance of mysteries being revealed and secrets being kept. Just remember rule five: Know when to stop lying.
*This book was given to me by Netgalley free of charge for my honest and unbiased opinion.
★ ★ ★ ☆ ☆
erin manning
I was hoping for a little more suspense. I found it irritating of the endless detail of taking care of her daughter. I could've totally dropped that whole story line, although I know it tied in w the end of the plot. I've never read Ruth Ware before and I can't say I'm jumping at the chance to read another one. It had a good idea, but just didn't deliver for me and was very predictable.
★ ★ ☆ ☆ ☆
karin reffner
This book started off well. The narration is excellent and I listened in anticipation to the mystery. And then their secret was REVEALED!!! And I thought, 'WHAT? That's IT?' I was able to suspend my disbelief for a while - ok, MAYBE I can see why that would be problematic - but as the main character makes dumber and dumber decisions and then expects the listener to feel sorry for her I just wanted to reach through the phone and slap her. Serves her right. Don't not know if I will be able to finish this book, despite clicking the 'advance' button a million times.
★ ★ ☆ ☆ ☆
tanya rankin
Good premise that thinned as the story unwound. I just couldn't "see" the characters in my minds eye even as the story advanced. As for the baby stuff, it added nothing to the plot and became a pointless irritation. The villain of the piece was obvious from the first and the comeuppance entirely unsatisfactory. Oh well, next!
★ ★ ★ ★ ★
vividelpaso
Great characters who carry the guilt and cover up of one of their own. But dig in a little deeper, the lies get deeper and more twisted as you go. I could have used a little less of Freya, but I think there's some symbolism in there. Isa protecting her daughter as Ambrose attempted to protect his son and daughter to some extent. No matter how twisted they were, he did not want to see them suffer. Putting himself in the line of fire was what he thought was his only way out.

My two disappointments were I was hoping the girls could find a way to bring to light what Mary's role was in the after effects of what the girls or at least Luc had done. And I wanted Isa to find that she had a love for Owen after all and returned to him.
★ ★ ★ ☆ ☆
samantha lavin
I loved In a Dark Dark Wood and really liked The Woman in Cabin 10 (almost as much). This story.. I was really enjoying even though it was a little less suspenseful until the end. It was a bit anticlimactic and disappointing. I think I wanted more from the end. Still a decent read and worth taking part in however not as amazing as the first two.
★ ★ ☆ ☆ ☆
george benson
I mean, I'm still reading it, but I'm half way through the book and essentially NOTHING has happened. I'm bored. Something needs to happen. I'm all for character development, but these characters aren't really developing. They hint at things and then completely move on and never tell you anything. If it didn't bother me so much to stop reading mid-book, I would absolutely give up on it. Hopefully the end makes up for the beginning, but in most cases, it never does. Skip it and read The Woman in Cabin 10.
★ ★ ★ ★ ☆
sharon brubeck
Good, not quite very good. My book club seems to gravitate towards mysteries and this was this month's pick. The writing was well paced and consistent. Nothing that makes you want to re-read for the wonderful use of language. The story/mystery is also very average. The characters are mostly professional women in their 30's, yet they still think and feel like teenagers. Full of drama and self-absorption.
★ ★ ☆ ☆ ☆
patience blythe
Although this book was well written, it should've been about 20 pages long, instead of 384. Since I'm reading it on my ipad, I'm not sure where I finally hit the wall and couldn't read one more sentence like: Do you think they know about------? Oh no, we never should have-------! What if they find out about ------? And yes, unfortunately, the hyphens are in the book.......... about 2/3 of the way into the book the reader finally finds out what ------ was all about and then then there's a lot of back and forth about what to do about that. Sorry, a book filled with neurotic women fussing and arguing over one event, over and over again, just exhausted me and I finally just quit.
★ ★ ☆ ☆ ☆
mary lee
No thanks. Not my favorite Ruth Ware book. I didn't like Isa or Kate and for some reason I really hated Freya. Why did I hate the baby?? So weird. Anyway, I didn't like the desperate hold on keeping the "secret" a secret for so long in the book. Halfway through I just started skimming. this one wasn't for me.
★ ★ ★ ☆ ☆
yasameen
I loved In a Dark Dark Woods so much that I've bought several copies for friends. The Woman in Cabin 10 was ok, while not as good as her first. This one was just an ok read also. The pace was much too slow and didn't pick up speed until the end. Mostly what I couldn't seem to get past was what horrible young girls they were. Feels like we didn't get a chance to actually like them as adults either.
★ ★ ★ ★ ★
chaitanya
This book absolutely kept me turning the pages until the very end. It was pretty terrifying in so many parts and I loved the way the mystery unfolds in this. I found the friendships believable and so many of the scenes in the past were relatable and made me think of what it was like to be 15 and in a close knit circle of friends. The writing was beautiful and engaging, couldn't ask for more. It broke my heart and kept me on the edge of my seat.
★ ★ ☆ ☆ ☆
gretchen
I thought I was going to like this book. Based on the reviews I was expecting great suspense with twists and turns. There really was not enough of that to keep me interested. Several times I wanted to abandon the book but I kept thinking back to the great reviews waiting to find what I wasn't seeing. I would not recommend this book. I thought it was way too long
★ ★ ★ ★ ☆
laura cline
Fans of the Woman in Cabin 10 and In A Dark Dark Wood will be pleased to hear that Ruth Ware has published another tightly plotted thriller: The Lying Game. Isa Wilde is the living picture of domestic bliss with her partner Owen and their baby daughter Freya. After thirteen years with no contact, she gets a cryptic text from an old boarding school friend summoning her to return immediately to their old stomping grounds. Isa takes her still-nursing baby on a train to meet up with three other women who formed a tightly knit group for one tumultuous year at the Salten School. Kate, the artist who stayed behind in the town, is the one who sounded the alarm. She is still living in an old Mill that is slowly sinking into the sea, surrounded by memories and old paintings created by her father who taught art at Salten. They are joined by Thea-a tough-living casino worker who has been struggling with alcoholism, and Fatima- a doctor and mother who has recently renewed her faith in Islam. Kate informs the others that events from their shared past are coming back to haunt them. The book flashes back to when the four originally met on the first day of school. Isa and Fatima were attending the school for the first time, and Thea and Kate took them under their wing. Inseparable, they got up to some mischief by breaking the rules and engaging in a game that tested their ability to fluently lie and trick others into believing their stories. Alternating between the present and their adolescent days, the novel slowly illuminates the characters, and their interrelationships become more clearly understood. The four women are not clearly not welcome back in the town, and it is revealed that they had been expelled from Salten under mysterious circumstances. Things begin to unravel quickly as threatening messages are left at the Mill, indicating that their shared secret past will soon be exposed with devastating consequences. The novel explores the interplay of loyalty/ betrayal, and the line between protection and deception. A bit too much attention is paid to Isa's obsessive ministrations to her baby-a complaint other reviewers have already remarked upon. For the most part, however, the Lying Game is a quick and absorbing read with strong characters and some decent surprises.
★ ★ ★ ★ ☆
joachim
Loved this new book by Ruth Ware, even more than her first two! She's cemented her place in my "must read" category. The love that Isa has for her baby daughter was heartwarming and I couldn't breathe in the moments where she was scared for her. My fear during those moments was overwhelming. Lots of twists and turns and just when I thought I had it figured out, the author steered me in another direction. Really enjoy the narrator Imogene Church, too. She has an amazing voice with a wide range.
★ ☆ ☆ ☆ ☆
zina
What a terrible book and sadly I actually finished it. It was badly written, tediuous and if I didn't have a life I'd go back and count how many times someone said "Oh God". How is it that someone you haven't seen in 17 years texts you saying "I need you" and you drop everything and come running. The baby Freya seemed to be a main character. There are too many good writers out there to read this drivel. Nope to Ruth Ware!
★ ★ ★ ★ ★
wils cain
This is my first Ruth Ware book and I really enjoyed it. Yes I did want to shake the teenage versions of the characters, but most teenagers make irrational and illogical decisions, so in my humble opinion they were pretty accurate characters.

I loved the flow of the book and found it a really enjoyable, entertaining read.

I will certainly be adding Ruth Ware to my 'must read' pile.
★ ★ ★ ☆ ☆
per bressendorff
This book really hooked me at the start, but then fizzled just a bit because of some of the plot points. Without spoiling anything--there were a couple of things that were "a big deal", important parts of the plot, that just didn't seem like a huge deal to me. So that bothered me. But I still stayed up an hour longer than I planned to the other night to finish it, so clearly I was still interested. I love Ruth Ware's books, but I would say this is my least favorite.
★ ★ ★ ★ ☆
steven haber
Having read and enjoyed this author's previous books, I was quite eager to read this, her latest offering. It's a story that, although set mainly in the present, has strong links to the past and revolves around a group of friends bound by secrets. Isa's life is ticking on nicely, she has a solid relationship, good job and a new baby but then she receives a three word text from an old friend and, taking her daughter with her, rushes to the source of the text, her old school friend Kate, knowing that their other two friends, Thea and Fatima, won't be far behind her. Arriving at the mill, home of Kate and setting for most of their time together when they were students as nearby Saltern school, Kate has some devastating news, news that will shock their foundations as the outing of which will no doubt lead to questions being asked around something that happened when they were teenagers, something that lead to their expulsion. Something that they have been successfully lying about for years. Each with so much more to lose now, is it the time to tell the truth or will they continue The Lying Game, a game they started when at school and, more importantly, is their truth the real truth or has someone been lying out of turn...?
Well, I raced through this book in only a couple of sittings. It gripped me right from the start with the claustrophobic nature of the writing which was definitely enhanced by the setting of the dilapidated old mill where Kate still resides and the scene of many a childhood shenanigan! It is obvious that Kate hasn't moved on at all from what happened, Fatima has built a good life but has turned to religion to atone for her part, Isa has got things pretty much on track but the past is never far from her thoughts but Clea is more affected by what happened and this is reflected in her current life and behaviour throughout. I found all four to be very well drawn and credible characters, well, in the context of the story as it unfolded. The way that what happened had changed them all in very different ways was quite observational and well balanced and fitted with their personalities perfectly. Bit part players also played their parts well. I would love to single one or two out here but I thing including them here would be a bit spoilery so I will leave it there.
I've already mentioned that the book was claustrophobic and that this is mostly due to the setting. The Mill is run down and this descent into wrack and ruin reflects well with Kate's own life and we see why this is as the story progresses. I loved the fact that it is also slightly inaccessible, the taxi has to stop short due to the flooding, the description of the characters traversing the Reach to get to the town or the school added much to the tone of the book and also reflected the narrative well.
The forays into the past, as told in flashback, were perfectly placed to add enough to the present to complement the story but not too much to give it away too soon.
It's a story of secrets and lies but it is also a story of friendship, sisterhood if you like, of motherhood, of bonds that are tighter than blood that bind four lives together forever. It's also a really good character study of cause and effect and how the same cause evokes quite different effects in four very different people that came together as friends mostly due to circumstance rather than obvious choice.
The ending when it came was all encompassing and I really didn't see it all coming as it did. I thought all along that there was something niggling at me but when it came, in all its glory and at a pace of knots, I was pretty gobsmacked to tell the truth. But, that said, there was nothing that came out of left field. It all followed along as it should. I do have a couple of niggles but they are minor and easily forgiven.
All in all, a good solid read that left me mostly satisfied. I'm looking forward to see what the author serves up next time.

My thanks go to the Publisher and Netgalley for the chance to read this book.
★ ★ ★ ☆ ☆
lilli
The lying Game by ruth Ware

I enjoyed "In A Dark Dark Wood" and really thought "The Woman In Cabin 10" was great! I was a bit disappointed in "The Lying Game". While the novel is well written I really didn't feel that great "tense, exciting" feel of a thriller until perhaps the very last 20 pages. I also didn't particularly care for the characters in this book.

A simple text "I need you" is sent from Kate sent to her three best friends from boarding school, Isa, Fatima and Thea. Within 24 hours each of the three have left their jobs, husbands, kids and rushed to Kate's side, quite a feat considering all of their involvements. The three young women had been close friends in boarding school, so much so that many of the other students steered clear of them. They were notorious for playing "The Lying Game", quite simply a test of how each of them could come up with an outlandish lie and then convince as many people as they could that it was true. They usually bailed on the game if things looked like they would be discovered by those in charge. The number one rule of the game however is that they never lie to each other.

During the next few hundred pages we follow what happens as the young women rejoin their friend Kate at her home in a coastal village with a great estuary called "The Reach"; the boarding school is located within walking distance of Kate's home. Something has happened, something discovered on the beach, and now the four are fearful of being found out for a disastrous lie that they told to cover up an event that happened 17 years ago.

The four young women are fairly well developed and we find out the most about Thea as she is the narrator of the story. There are other notable characters, in particular, Luc who is Kate's half brother and a key player in their story. Why is he here when they all believed that he was still in France?? When he confronts Kate in the village he is barely recognizable as the young man that she spent so much time with in her youth, "Luc is not that boy anymore. He is a man, and an angry one. And I am one of the people he is angry with". He is furious when he sees her and she has so many unanswered questions. What really has been taking place in the 17 years since they were together.

Ambrose was the girls art teacher at school and is also Kate's father. How, why and where did he disappear to when things started to come apart for him at the school? What really went on during all of the weekends that the girls spent at Kate's house? Why were they all expelled from school mid semester?

I checked my Kindle location and I know that I really started enjoying this book at around 70% through. The tension was ratcheted up, we all know that we are getting close to the answer to all of the questions scattered through the book. I think for me there was a lull in the middle of the book but it was worth continuing for the ending is very good and for me it was quite a shock.

I really enjoy Ms. Ware's writing and I will always look forward to her next book!

I received an ARC of this book through the publisher and NetGalley.
★ ★ ★ ★ ★
adam sol
A psychological thriller about four women who reconvene a friendship after years apart in order to protect one another from the secrets of a weekend from their past. The setting is fabulously eerie, and the reader will be kept guessing until the very end. A great read in true Ruth Ware fashion!
★ ★ ☆ ☆ ☆
megan thurman
I think this genre has too many cooks in the kitchen and the stories are suffering. This book was so drawn out, way too long, and the 'twist', although surprising, ended up frustrating the reader in the end. Also, the narrator was not a sympathetic character, and that was hard on top of the bad writing.
★ ★ ★ ★ ☆
kim gregory
Interesting "dark" psychological thriller. Kept my interest and ending somewhat surprising. I liked Ruth Wares first book best of the three. I thought some of the characters' actions in this book were a little far fetched particularly Isa dragging her baby into some pretty dangerous situations. Overall, I will look forward to Ruth's future books.
★ ★ ★ ★ ☆
nishant shah
This started super slow for me and I really struggled with getting into it. But then about 50% of the way through, I started getting caught up and I really tore through the last half. I always enjoy stories that speak of childhood. I liked the resolution which wasn't necessarily a happy one but seemed to be a great ending to the story.
★ ★ ★ ★ ★
stuart taylor
I loved this psychological thriller. I enjoyed the simmering tension that was brought to a boiling point towards the end of the novel. The unraveling of secrets really drew me in. I love the way settings play an important part of Ware's novels. She really draws on all your senses. I highly recommended this novel to psychological thriller lovers.
★ ★ ☆ ☆ ☆
mohamed elhossieny
I almost gave up. I was so tired of the hinting around to the "incident" that I almost quit reading. I hated the way the story was told. It all comes together in the end but damn, I worked way too hard, skimmed too many pages for this. Disappointing.
★ ★ ★ ★ ☆
addie rivero
The Lying Game is Ruth's third novel, have read her last two I was waiting for this one; this one is again about 4 friends, there are in boarding school and goes back and for from school to present time when they meet again for a reunion. Something happened at school and they meet back together again when something is found on the beach. This was a good read but and Ruth knows how to spin a story.
★ ★ ☆ ☆ ☆
sara dwyer
The more suspense novels that I read, the less patience I have with narratives that keep readers in the dark about backstory that is clearly relevant and on the characters' minds. This particular novel is halfway through before we find out what happened 17 years ago to its central group of school friends, despite the fact that it is clearly driving their hasty reunion now. That's frustrating, as is the women's eventual realization that a suicide in their past may have been a murder instead -- which is predicated on no new information, just the characters apparently thinking about the timeline of events for the very first time.

The book isn't a complete misfire -- the rural English moorland lends an effectively creepy atmosphere, and I enjoy the protagonist juggling her six-month-old daughter with the thriller plot that unfolds -- but in general it doesn't land well for me. As with the author's previous novel The Woman in Cabin 10, the twists aren't quite as clever or as motivated as I would like, and with so much kept hidden for so long, I had a hard time really caring about the characters.
★ ★ ★ ★ ☆
krystell lake
I have to say I did enjoy this, but I mean really? Can there be people as shallow and silly as this lot? Isa was the worst. She seemed to cause more mayhem
and confusion as she went on her merry way. No wonder her hubby got fed up! C'mon Ruth make them a wee bit more creditable and I will be with you all the way. That said I gave it a 4 because even though I was incredulous I was still very engaged.
★ ★ ☆ ☆ ☆
justin howe
I really enjoyed her two previous books, but this one dragged on and on. I was determined to finish it and it did pick up a little, but only past the halfway mark. The mystery was not that big of a deal because I couldn't get invested in the characters or their supposed bond. Don't waste your time!
★ ★ ★ ★ ☆
badar
Not bad, but not as good as The Woman In Cabin 10! Again, another book that was hard for me to put down...I love days like yesterday where I can just read as much as I want to! Very suspense filled...I did not like the ending however...really did not fit with the rest of the book, kind of a let down!
★ ☆ ☆ ☆ ☆
heston hoffman
I hated this entire book. The characters aren't good people. The book doesn't really have a climax to me. It never really tells you exactly what's going on, it just hints to it and then finally tells you, but by then you already have pretty much figured it out. Awful. Don't waste your time or money!
★ ★ ★ ★ ★
janak
Ruth Ware, a legend in my mind.

Enticing
Unruly
Psychological
Suspense

You'll want it to be the never ending story...

Every day we meet people, a passerby here, passerby there, some people we just meet in in the market, library, bar...
Some we will never speak to again and others... become our best friends, our lovers, family... even our enemies.
They might make a dent in our lives, or barely touch us like a cool nights breeze...
while others send us spinning on black ice unfailingly haunting us for the rest of our lives.
That is... if we allow it.

All it takes is a boarding school for troublesome girls, a bottle of whiskey, a pack of faggies, a spark & a promise that will last four young girls lifetimes.

Ruth Ware knows exactly who her character's are, her story, and how to set the tone.
Every thriller mystery has questions, and while reading "The lying game", I did find the answers, most of them.
However I was left feeling like just one thing was left out for the birdies, maybe Ruth wanted it that way...

If you're looking for an adult take on teen trauma/tragedy & the memories we seek to destroy...
Ruth Ware does not disappoint,
"the lying game" is gold.
It's not too dark, and it is light in all the right places.

Follow me for more reviews on here &
Goodreads, golddustwomanxx
★ ☆ ☆ ☆ ☆
racialfields
One of the few books I've bought that I didn't even finish reading. I picked it up to read on a plane, managed to read about half of it by the time we landed, and it's been sitting untouched on my coffee table since I got home. Fact is, I've actually reread several other novels in the interim.
★ ★ ★ ☆ ☆
nomnomdom
The characters are unlikeable. The plot is slow and the mystery is not that mysterious but yet you still want to finish the book. You read to find out why they lied and what their motivations were. You read to find out how they can rationalize their actions. Mostly, you read to find out if their lies get found out.
★ ★ ☆ ☆ ☆
shawn stapleton
The author really wants to create suspense and draw you in, but the entire time I'm thinking "just get on with it."
The ending wasn't even that surprising and you never really get the full, complete story because of how it does end.
★ ★ ☆ ☆ ☆
justin sheppard
I completely agree with the reviewer who stated Isa's infant daughter had a larger role than other adult main characters. A third of the book is dedicated to Isa breastfeeding and trying not to wake her baby. It felt like 2 different books, one about a new mother learning the ropes of parenting and the second about a group of women trying to keep a past event under wraps. The book was extremely drawn out. No plot advancement happened until halfway through the book. It was a task to get through with an ending that didn't justify the work of reading it.
Skip this one!
★ ★ ★ ★ ★
kathryn dilleshaw
The Lying Game is the latest novel by Ruth Ware, who seems to be getting better and better with each story she tells. Ms Ware goes back and forth in time making the reader feel they are there with the main character. There comes a point where The Lying Game is almost impossible to put down.
★ ★ ★ ☆ ☆
deb myers
I loved Ware's book "The Woman in Cabin 10" and was excited to read this book. It was ok - I found many of the plot turns to be unsurprising and at times, disappointing. The ending was quite unsatisfactory in that the narrator doesn't grow from her experience and there is zero explanation/closure with certain plot lines. The book felt rough and unfinished to me.
★ ★ ★ ★ ☆
deanne fitzner
It took a little while to really get into this book but once I did I did not want it to end! Ruth Ware is really honing her writing skills and getting better all the time. Thoroughly enjoyed it. Only question I was left asking is: "How old could "Shadow" the dog be?" If I understand correctly he had to be 17 or 18? Seems impossible. Anyway, loved it!!!!!
★ ★ ★ ★ ☆
greggin1
This book was an enjoyable and suspenseful novel, though it was a bit far out. I liked the fact that you could not figure out the whodunnit." I enjoyed learning lots of British nouns. The amount of time spent describing nursing a cranky and hungry 6 month old was overkill.
★ ★ ★ ★ ☆
anna gandy
I can't explain why, but I really enjoyed this book. I liked the setting, the characters, and the themes. While it lulled at times, I felt it came full circle in the end. Those who don't have children may not fully be able to appreciate much of it.
★ ★ ★ ☆ ☆
pallavi tomar
The story was interesting and had a good twist, but as a reader, it took waaaaay too long before I had any idea what the REAL STORY was going to be. Some may like that, but I nearly put it down multiple times in frustration because the plot still had not begun to unfold at the halfway point. It's not that I don't recommend it, you just have to be a patient reader to get the most out of it, and I'm not.
★ ★ ★ ★ ☆
seung
I purchased this book from @halfpricebooks to buddy read with my book bestie @mycornerforbooksand. All opinions are my own. ? The Lying Game by Ruth Ware. ???? I liked this read, it was very entertaining, I just didn't love it the way I wanted too. I had figured out most of what was going on early on and while some of it turned different, I still was not shocked. Four girls who have been friends since boarding school meet after 17 years of being apart under very suspicious circumstances. Each one willing to sacrifice the life they have lived to save the other to hold up a game they have played for years. The Lying Game. Once established with 5 rules amongst themselves, they discover one of their group broke rule 4 and they now have to pull together and salvage what they have left of the messes they have made.
★ ★ ★ ☆ ☆
holland
This book was a bit disappointing, especially after reading her other books. The pace was frustratingly slow, and the characters felt unbelievable. I never really felt like it picked up speed - it was more of a very slow amble to the end of the story. Nothing felt suspenseful or thrilling even. Definitely not her best work, and definitely not worth the $15 I paid to read it.
★ ★ ★ ☆ ☆
jung35
Wasn't one of the best books I've read by Ruth Ware. A little slower compared to her other books and honestly not as interesting to me. It had a good mystery to it just not enough to completely grab my attention and enjoy it. The ending was a surprise which is why I gave it 3 stars.
★ ★ ★ ★ ☆
shawli
I wasn't crazy about The Woman in Cabin 10. I thought it kind of fizzled at the end. But I did enjoy it. I felt somewhat the same way about this one, though this time, the ending really shocked me. It was the beginning and the middle that lagged somewhat. Not that it wasn't readable. I even enjoyed it, but most of the characters were downright unlikeable. And I worried about the baby and Owen all through it. Isa was rather selfish. Thea was a drunk and anorexic. Kate was downright cruel at times. Only Fatima seemed likeable. And they were all liars. Nonetheless, I enjoyed reading it. I struggled some to come up with a rating. In the end, I decided its readability earned it a four star rating.

I borrowed this book from my local public library through the store.
★ ★ ★ ★ ☆
lindsey pretty
This message leads to 4 friends getting together after 17 years. The suicide/disappearance of Ambrose 17 years earlier separated the girls and his body being found in the marshes around his home brings the women back together.
★ ★ ★ ★ ☆
francesca leite
I listened to the Audible edition, narrated by Imogen Church. The narration by one voice actor takes some getting used to, but I quickly found myself engrossed in every scene as I was driving. I was eager to get back in the car because I was so concerned about the characters.

The plot will keep you glued to this book. Flashbacks and half-truths fueled my obsession with learning more about each of the characters. I found myself telling all my friends about developments in this book and staying in my car after I reached my destination out of pure shock in some of these scenes.
★ ★ ★ ☆ ☆
elizabeth holter
I wanted to like this book more than I can. It is interesting and it does pull you in to figure out what happened but truth be told it doesn't all fit together and all the characters were not very likable, truth be told (lol).
★ ★ ★ ☆ ☆
shari
This book would make a much more interesting movie. It needed more editing and possibly even a few more characters to keep the plot interesting. I absolutely loved the author's first two books. I guess they all can't be home runs.
★ ★ ★ ★ ★
tonivaldez03
Excellent psychological thriller. It starts off slow, but has a riveting ending. You get wrapped up in the web of lies and feel your own heart beating like you are going to get caught in them. Loved it! I've read Ware's other two and this one is just as good!
★ ★ ☆ ☆ ☆
dani caile
I read her other two books and really enjoyed them. This book seemed to drag on and go over the same things again and again. no backstory to the game they played that much or did it have a strong connection to what they did. Also the baby Freya was just too much, always breastfeeding or talking about her. Enough of the baby....I also figured it out from the get go, no twists really. Wouldn't consider this a thriller either.
★ ☆ ☆ ☆ ☆
meelad
Too long, too slow, too much irrelevant information added, and if you're not interested in excessive details on motherhood and breastfeeding, then you can definitely pass on this. If the story moved faster and cut to the chase then the plot twist might have been a little more exciting.
★ ★ ★ ★ ☆
janelle simone
I don't know if it was the story line or the characters that kept me hooked, maybe both. It was a good mystery. I can honestly say, I didn't figure it out. I've read all Ruth Ware's book, this was by far her best
★ ★ ★ ☆ ☆
nooshin forghani
A slog. Moved along at a snail's pace. Too much unnecessary detail. Mystery itself okay but took way too long to develop any momentum. Lots of unlikable characters, including the baby (who, by the way, took up too many pages).
★ ★ ★ ☆ ☆
karin tazel
I don't agree with Kirkus review on this book. I'm glad I didn't buy it. It is well written and has a fairly decent plot, but there were events and details that I had problems accepting as sensible.
★ ★ ☆ ☆ ☆
andrew youens
I kept waiting for the "oh, this is what everyone likes about this book" moment, but it never came. There isn't a single character to root for - even the narrator's baby is just an annoying sidebar throughout the whole book.
★ ★ ☆ ☆ ☆
vincent russell
I am so disappointed in this book. I absolutely loved, loved, loved her first book. I liked her second book. But this one was such a disappointment. It took me a while to get through because I didn't even really care how it ended.
★ ☆ ☆ ☆ ☆
lagenia macy
This book was awful. I was expecting much more from Ruth Ware after really enjoying The Woman in Cabin 10. I thought the whole premise of The Lying Game was stupid and then that four smart girls wouldn't call the police...ugh.
★ ★ ★ ★ ☆
meggan saulo
I read The Lying Game because I had enjoyed Ruth Ware's other book, The Woman in Cabin 10. While I liked this book, I didn't like it as well although once into it, you do keep turning the pages wanting to know what was going to happen.
★ ★ ★ ★ ★
ville
As so many of us have experienced the bond of teenage friendship seems insurmountable. Ware has captured that angst, that fearless tenacious love between friends. Well written, fast paced, and good story.
★ ☆ ☆ ☆ ☆
winnie
Another unappealing narrator and improbable plot from Ruth Ware. This author tries hard to write suspense novels with unique twists, but is unsuccessful. As in The Woman in Cabin 10, her protagonist is irritating and self-centered, and the plot somewhat absurd. A disappointing read.
★ ★ ★ ☆ ☆
gerardo enrique
I felt as if the story dragged on a bit. The beginning and the end were exciting, but the middle was difficult to push through. Halfway through the book I kept expecting the climax, but it did not come for another 75 pages. The Woman in Cabin 10 was more suspenseful.
★ ★ ★ ☆ ☆
abedalbaset
It was interesting as far as to her loyalty to your friends goes, but I failed to see why she was more loyal to a friend that had coerced her to do something so egregious and doesn't contact her for 17 years and then she is so hateful to her husband who is trying to be supportive. I don't understand why a lot of books have stupid women as their main character.
★ ★ ★ ★ ☆
susie webster toleno
I still rank her first book (In the Dark Dark Woods) as her best, followed by The Woman in Cabin 10, but I'm glad I read this. The author always has a twist and sets up the potentially guilty characters well.
★ ☆ ☆ ☆ ☆
caralee
This was a huge disappointment after her last two books. It was a chore to finish. The plot was thin and characters poorly fleshed out. The main character is uninteresting and unlikable. I got really bored of reading about her over obsession with breastfeeding her baby. Which seemed to be the main topic of this dud. I do not recommend wasting time or money on this book.
★ ★ ☆ ☆ ☆
csearles14015
Luckily I checked it out from the library. I loved the description and thought it would be a good read. Unfortunately, the foul language (which became more and more frequent the longer I read) and the self-serving women, really left a bad taste in my mouth and I returned it after less than 50 pages in. I don't use that kind of language and find it offensive. For me, the book would have been a fun read if it didn't have to rely on using the "f" word so heavily. I took it back and found something as intriguing without being offensive (to me, anyway). I would have given it one star, but I loved the plot idea.
★ ★ ☆ ☆ ☆
paul decker
Slow, derivative, uninteresting. More atmospheric than tantalizing, with improbable angst scattered all over unattractive decisions. One of those books that I kinda hated myself for continuing to read to the finish, and even with the twist ending, found that I didn't care. A waste of my time.
★ ★ ★ ☆ ☆
pattie
Overall, I enjoyed reading this. Smart writing and intriguing characters. Only 3 stars because the ending felt really rushed and I didn't have a sense of relief when it all wrapped up. I wanted a bit more closure and emotion in the last pages. But I'll read more books from this author.
★ ★ ★ ☆ ☆
kaela
I listened to this book, and for the most part, I really enjoyed it. However, I became awfully tired of Isla constantly nursing the baby--"oh, no again!" Yet, the story has a message: youthful deceptions and careless attitude about other's feelings might have long term consequences that thoughtful adults must live with.
★ ☆ ☆ ☆ ☆
emeth
I enjoyed Ruth Wares previous two novels - In a Dark Dark Wood & the Women in Cabin 10 but I have struggled with the Lying Game. I have literally been reading it for 4 months and just can't get through it. I take breaks and come back because I want to finish it but WOW it is tough. I was even on a 10 week sabbatical with no responsibilities and even with all that time off from work couldn't finish it. I don't care about the characters or the big mystery. I am going to finish it at some point and am looking forward to her next book - The of Mrs. Westway.

My recommendation is pass on this one.
★ ★ ★ ★ ★
dorien
I loved this book! I really enjoy Ruth Ware's writing style, it's easy to read and very entertaining. I've read one of her other books, The Women in Cabin 10, which was amazing and now I'm currently reading her book, The Death of Mrs. Westaway. Haven't gotten to far into the book yet to say much but I'm also enjoying this one as well! Definitely going to order another of her books!!!
★ ★ ★ ☆ ☆
ricky
It took forever for this book to get going. The first half (at least) was a lot of build up that felt forced. It wasn't the exciting anticipation you get from a great suspense story, it just felt contrived. The latter half of the book did pick up and kept my attention. It was fine and there was a plot twist, as one would expect, but felt like a lot of build up for a little fizzle.
★ ☆ ☆ ☆ ☆
katherine klose
Wow, I have to say this book was completely anti-climactic. There were at least 3 times I almost gave up but continued because I read The Woman In Cabin 10 and it was so good I thought this has to have a killer ending. Nope. Isa spent most of the book breastfeeding and changing diapers, this was such a huge part of the book that served no real purpose other than to draw the story out. There weren't any pieces of the characters that developed enough for me to make a connection, no action or excitement, even the ending just fizzled.
★ ★ ☆ ☆ ☆
jamaica
I think this was a rushed book. It's not as well written as "the woman in cabin 10 or the dark, dark woods". I had to force myself to finish it and figured out the ending 3/4 way through the book. Bummer...I just picked up "The Child" by Fiona Barton and cannot put that book down!
★ ★ ★ ★ ★
marc alexander
This one... a terrific story. This author is sort of a cross between Agatha Christie and Liane Moriarty, in my mind.

This group of women, determined to do whatever they can for each other's no matter the consequences. Love for a pseudo father, for friends like sisters, and another like a brother.

Nicely done, Ruth Ware. Nicely done.
★ ★ ★ ★ ★
jeremy morgan
This is one of the best suspense books I have ever read! It kept me guessing until almost the very end, and I had a hard time putting it down. I would highly recommend it, along with her other two books.
Please Rate The Lying Game: A Novel