Good Girl Gone Badd (The Badd Brothers Book 4)
By Jasinda Wilder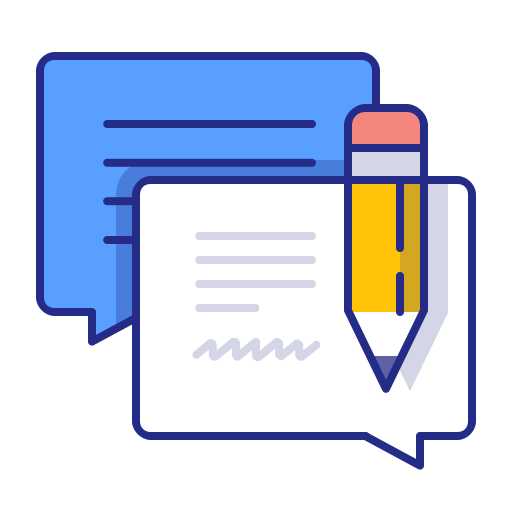 Total feedbacks: 22
★

★

★

★

★

★

★

★

★

☆

★

★

★

☆

☆

★

★

☆

☆

☆

★

☆

☆

☆

☆

Looking for Good Girl Gone Badd (The Badd Brothers Book 4) in
PDF
? Check out Scribid.com

Audiobook
Check out Audiobooks.com
★ ★ ★ ★ ★
carletta
Reviewing on behalf of Relentless Book Chics Ramblings and Reviews

I adore Baxter, he's my new favourite Badd brother!

I'm a huge fan of this author and I love the Badd brother's series so I was really excited about this book after reading a sample of it at the end of Badd to the bone. Every time I read about a new Badd brother he becomes my favourite and that also happened with Baxter, he's my hero!

Baxter is a fighter and he's got the body to match, he's a lean, but not mean, fighting machine. He's also hot and very popular with the ladies.
It's during one of his fights that he first spots Evangeline. It's clear from just one glance that she's not the type of person who usually frequents fights and that's what draws Baxter's attention to her.
While walking home past an alley, Baxter hears a woman in distress and when the situation becomes clear, he becomes her knight in shining armour; he rescues her and takes her back to Badd's bar and grill.

Eve is from an upper class family and with that comes expectations and obligations. She's expected to marry a man she doesn't love who her father is grooming to take over the family business which would put an end to her own dreams and be a living nightmare. To get away from all the stress and pressure, she runs away and ends up in Alaska.

Baxter and Eve are complete opposites, she's polite, well spoken and demure and he's brash and confident and his regular use of profanities is shocking to her. The one thing they both have in common though is their attraction to each other; their chemistry is off the charts.
As Eve and Baxter's friendship develops, they both battle with personal issues, he doesn't feel good enough for her and she feels that it's wrong to go against everything she's been taught and to just feel and share what she's always kept hidden with Baxter when she's only known him a few days.

Eve's father is a very powerful man and will stop at nothing to keep his daughter in line and get what he wants so will Eve be doomed to a repressed life or will her unlikely hero be just the strength she needs to stand up to her family and live the life she wants?
I loved this story, it's a modern day lady and the tramp. The chemistry between the characters was scorching and the bedroom scenes were very realistic and explicit. Baxter was the perfect brother to teach a good girl to be bad and I highly recommend this book and all the previous books in the series.
★ ★ ★ ★ ☆
taleyak
Evangeline (Eva) has been dictated to her entire life, having to live by the rules of her domineering, power-hungry politician father even down to the man she is to marry. In an attempt to gain a little freedom while she can, Evangeline runs away and straight into trouble. Saved by an unlikely hero in the form of Baxter Badd.

While Bax's physical presence is intimidating, his playful personality and protective nature puts Eva at ease. More than that she is instinctively drawn to him, recognising the hidden parts of herself in Bax on an unconscious level.

The attraction between Eva and Bax sets the pages on fire, their compatibility, especially in the bedroom, is unexpected due to the assumptions you would make based on Eva's prim and proper exterior and upbringing. The cliche 'a lady in the street, a Hellcat between the sheets' perfectly fits Eva but only when she is with Bax. The trust and sense of safety Eva experiences only with Bax allows her to fulfil her (many) desires ;)

There is much more to Bax than he lets people see, his dedication to his career and his devotion to his family are all hidden by his intimidating size and fun loving persona causing a lot of people to underestimate him. I loved watching the cracks in his armour start to appear with every interaction he has with Eva.

I adored the way in which Eva fit into the Badd clan effortlessly, she simply belonged. However, the intensity of their passion and emotions brewing between Bax and Eva scares them both, creating an unvoiced aspiration for a more permanent/secure bond to be established between them. I chuckled at Bax questioning the way in which the Badd boys are falling like dominoes in order of age :lol:

With her family and everything they entail hot on Eva's heels - can Eva shed her life of privilege to make her own path with Bax???? Will Bax be able to come to terms with his feelings for Eva before he loses her forever???? Jasinda keeps you guessing all the way in Good Girl Gone Badd - but you should know once you go Badd you can't go back ;)
★ ★ ★ ★ ★
dharshanah
This book is steamy with some sinful sex scenes that will have you flushing all the way down to your toes.

So let's start by saying when I received this book I legit squealed !!! I'm talking woke up checked my email and saw it and commenced screaming.

I want every Badd Brother even the ones that have yet to be written because what I've read so far I've loved.

Baxter is the fighter, the hot athlete and I may even just say here the one with the least amount of filter on him which is saying a lot because well the Badd Brothers they all lack filters.

Eve she couldn't be more opposite from Baxter. She's been groomed to be the ever demure lady.

Bax is just the man to bring out her wild side and show her everything she's been missing. And holy eff does he ever.

There are some scenes in this book that I literally thought to myself Gawd dayummm!!! I felt myself looking around blushing wondering if anyone was looking over my shoulder reading what I was reading and I was completely alone while reading this book.

Eve she may come across as this stuffy high maintenance socialite born with a spoon in her mouth but let me tell you once she meets Bax she becomes this vixen.

It's been awhile since I read the last book and so while reading this one I remembered how much I l or these characters. They all appear again in this book and bring some laughs along with them.

Another great read in this series and I'm salivating for the rest of them.

This book is steamy with some seriously sinful sex scenes that will have you flushing all the way down to your toes.

Props to Jasinda Wilder for throwing in the fact that Bax used to play for the Calgary Stampeders which is where I happen to live. She gets extra bonus points for that.
★ ★ ★ ★ ★
ekbwrites
Seriously? I just don't understand how author Jasinda Wilder makes each one of these Badd brother books even more panty melting than the previous brother..... I mean seriously by the time I've made it though all eight of the brothers what am I going to do with myself, I'll be book boyfriend ruined!! And I mean Baxter Badd-- he can order me around ANY DAY, ANY TIME ,ANY WHERE he pleases-- just saying -- and I mean I have a fondness just like Evangeline's secret too, I'm not opposed to making it a habit!! ( I prefer books... but I mean..)
This book seriously had me waiting from the epilogue of book 3 and I was hooked from page 1! Baxter was everything I expected him to be plus some, I LOVE the appearance of the characters we've met along the way through the past 3 books, characters I've loved along the journey of the BADD series! And Evangeline-- gosh, her personal story - as all the female characters- was one of though choices, hard living/ loving, a life some would think is so wonderful but you'd never want.... what decisions she had to ultimately make!!
Jasinda Wilder... THANK YOU FOR ANOTHER TERRIFIC READ!!
★ ★ ★ ★ ☆
susan sonnen
Good Girl Gone Badd, can I just start by saying that this title is the best thing ever? Because it is, and the cover is to die for as well. After seeing these things and reading the synopsis, I was like: GIMMIE! Besides, Baxter always was the brother that caught my eye the fastest.

So far this was the book that I liked the best. It has the non-typical story of the rich girl falling for the rugged man. The story starts off quite interesting, with the good girl escaping from her father and ending up in Alaska. Then immediately she goes to a fighting arena where she sees Baxter fighting and winning. Then she decides to walk home and four guys try to take advantage of her, that's when Baxter shows up and the real fun begins…

I imagined Evangeline as this prissy girl, but she turned out quite the contrary. She's a little minx. Of course, she's still all proper and polite but that quickly changes once Baxter opens her eyes. I liked seeing the transition from that stuck up girl to an adventurer and confident woman. The one thing I didn't appreciate? She talked too much during the sexy scenes… that's it.

Baxter Badd. The name alone is sexy as hell. I loved getting to know him and he is by far my favorite brother of the bunch. We got a lot from this guy and he proved us that he isn't just some football player that screws anything with legs on. No, he's caring and he tries to help Evangeline whenever he can. Pushing her limits. Flirting with her. He's a big teddy bear!

I loved the dynamic between these two. When you're picking a book from the Badd series you know you're going to get plenty of sexy scenes, which this book had a ton of. Super sexy and steamy.

The book itself was fun, cute, fast and sweet. And super-Hot as well! Totally recommend if you're looking for a book that's going to make you laugh and give you all kinds of butterflies.
★ ★ ★ ★ ★
jaci
"If there's anything I'm good at besides fighting and football, it's corrupting good girls. And Evangeline du Maurier seemed like the hottest, sweetest, and most innocent of all girl."

HOLY HOTNESS, BATMAN!!
Baxter Badd is one hot and sexy talking man!!
Evangeline (Eva) didn't stand a chance against him...and vice versa.

I'm so in love with each of the Badd brothers, and Bax is the hard as nails fighter with the heart of gold. He can beat a man down to a pulp and then sweep you off your feet in two minutes flat. And that's exactly how he comes face to face with Evangeline.

Her innocence and straight-laced ways intrigue Bax in a way he's never experienced before. Just like his bluntness and willingness captivate Eva. Match made in heaven, I say!

"I'm normally pretty good at resisting temptation and keeping my sh*t in check, but you just...you do somethin' to me, babe."
"What? What do I do to you?"
"Drive me crazy, that's what."
"But I'm not-I'm not doing anything."
"Don't have to. That's the point. It's just...you."

Jasinda knows how to write sexy romance with just the right amount of heart and family. You fall in love with the characters immediately, even if they are ones you already knew! You find you love them more! Those Badd brothers, and their ladies, are amazeballs!

But keeping with the sexy theme and all...good lawd have mighty!!! *praise hands and muppet flails*
I mean, Bax was one naughty boy, but Eva was freakin' awesome!! Her naive nature and curious mind were hot. Like wowza!!!

"I think you've got a wild side, Eva."
"What if I do?"
"Let it out, baby. Let that beast out to play."

I devoured this story!!
I couldn't stop. I needed more!!!

I love this series so much! Each and every Badd brother brings a new dynamic, and a woman to adore! I can't wait because I know four more brothers are coming up!

Bax and Eva will be hard to beat, but I know Jasinda will knock each one out of the park!

"You're a wonderfuly bad influence on me, Baxter."
"I know, that's me-sullying the innocence of a good girl like you."
"It's perfect. The way you sullied me is perfect. It's what I've wanted my whole life. You make me feel-I don't know. Maybe this will sound stupid, but ...you make me feel...powerful."
★ ☆ ☆ ☆ ☆
tawanamarie
The first 3 books in this series were enjoyable- good characterizations- you enjoyed learning about each in their back stories. This one? Not so much. Eva was just not likable-too much of a pushover to her daddy's long range life plans for her- she needed a spine! I wanted to learn more about Baxter- and it just did not happen. So very disappointing. Plus- the first 3 books cost all of 99 cents combined ( two were free on my Kindle) and this one was $4.99 - I will not be spending another penny on the remaining titles. I would give this one 0 stars if I could. So much promise and zero delivery. SAD!
★ ★ ☆ ☆ ☆
shannon mcmullen
I enjoyed the first Badd brothers book. It was a fun read. The second two were also fun, however, each one got worse and worse as far as typos and lack of editing goes. I have a feeling, the author had success with the first one and felt pressured to get the others out quickly and therefore some quality was lost.

However, this one is so terrible I had to leave a review.

First of all, this book was published in 2017... after the 2016 election. YOU CAN'T HAVE A VAGINA GRABBER IN 2017! That's exactly what Baxter Badd does to the heroine WITHOUT ASKING not long after they meet. I'm not normally irritated by things that alpha male types do in romance novels but this was bad.

Also, the lack of editing was very apparent. I'm still reading it and if I have to hear Evangaline refer to her "core" one more time, I'm going to claw my eyes out. I want to finish the series but this book is making it very hard to do that.
★ ★ ★ ★ ☆
makayla
3.5 stars

So, this wasn't my favorite in the series so far. Did I like Baxter and Evangeline? Yes, I did. I just didn't feel that either of them were good enough to themselves. I know, you have no clue what I'm saying, so let me explain. Bax plays pro football and fights in underground MMA stuff. He comes across as a stereotypical jock...all brawn, no brains. EXCEPT Bax went to Penn State and graduated cum laude with a degree in special ed. He's not dumb. I hated that he fed the perception that people had of him. And Eva? The girl is smart and naive and hasn't experienced anything becuase she's let herself stay under her daddy's thumb as he controls almost every step she takes. She wanted to be an artist and daddy thought that was stupid so she's double majoring in art and political science, cause Daddy wants her to go into politics. When she finally breaks away from her parents and Thomas (don't get me started on him!), she finds herself a little more with the help of Bax.

I loved watching Eva grow. I hated that she went back to Connecticut and left Bax. I hate that he let her go without a fight cause he thought he wasn't good enough for her. I loved that Bax showed up and finally told her somewhat of how he feels. I hate that we didn't get any closure with Eva's dad there at the end.

Seeing the other Badd family members was great! I loved Zane in here and his honesty with Bax. I curious as to how the twins's story will play out and I can't wait for it :)

*thanks to the author for sharing a copy of this with me*
★ ★ ★ ★ ★
rick herrick
I have absolutely loved all the Badd Brothers so far and have been anticipating the story of Baxter since I saw his was going to be the next book. With this being the 4th book in the Badd Brothers Series, I thought I knew what to expect of it as I've read most of Jasinda's books and have loved them all in their own way. But this book, man she delivers on a level I just didn't' see coming!

In Good Girl Gone Badd we meet Baxter Badd. He is a very strong characters and super swoon-worthy! He's sexy and very endearing. Evangeline is Baxter's sassy smart mouthed interest in this book. Their connection is actually a fun and sexy tale that had me grinning from ear to ear when she would stand up for herself. She comes from a life of wealth, so right off the bat I wasn't sure I was going to like her. But she isn't what she first appears to be and gives Bax a run for his money. The two do make the perfect pair and when things start between them, Eva learns that what she has thought in the past was good enough, wasn't. She is taught many things by Bax and explores a whole new world she never knew existed in Alaska.

These brothers truly are a family and reading about them is just so much fun! It's like peeling an orange, you get to the really good stuff the more you peel away and reveal about them. Of course I love that we also get glimpses of the other Badd brothers and see what is going on with them since their stories ended. Jasinda's really developed a great series in these brothers and their journeys that lead them to love. I can't wait to see what is next in this series…
★ ★ ★ ★ ★
georgiana danciulescu
The title fits the book so well!Evangeline meets Baxter Badd and her world turns completely on end.Shes a good rich girl whose supposed to marry who her father says.Well she revolts and ends up at a fight that Baxter Badd is in.He saves her from thugs and thats when the story takes off.Very hot steamy scenes,the whole Badd family and her father and ex make this a really good book.Can't wait for the next book!Keep em coming Ms.Wilder,I love your books.I read this book as an arc and this is my honest opinion.
★ ★ ★ ★ ★
christy reams
The Baxter Badd experience is how a Good Girl goes Badd...

Hot damn this book was good! Flirty, sexy, and dirty. Still not convinced? Good. Picture this:
Former football player turned MMA fighter meets prim and proper Prada from the east coast. He drops F-bombs like commas and she's never... well.. fiddle sticks. She doesn't use profanity. Yeah, that's a cocktail for disaster especially when she's brought into the fold of the Badd Brothers.

What I loved most in this particular book? Being that it's the fourth in the series, you see how protective they are of one another. When they were once split into the four winds, as they find their romantic connections there's a soothing, familial comfort... in the Badd brothers way of course.

I loved this book. I'm addicted to this series. Ms. Wilder is creating addicts all around the world. She's also making readers want to pack their bags and move to Alaska.
★ ★ ★ ★ ★
chuck
Yay !!!! It's here!!! The next book in the Badd Brothers Series!!!!
God Girl Gone Badd is the fourth book in the Badd Brothers Series by the incredible talented Jasinda Wilder.
This is Baxter and Evangeline's book. Baxter is one of the eight Badd brothers. They're co-owner of a bar in Ketchikan, Alaska and together they're working there. After Brock, Bast and Zane found their HEAs with their girlfriends/wifes it's now Baxters turn.

Evangeline du Maurier is a good girl. She's a student at Yale and soon to be married off by her fathers wishes. She takes a quick getaway to Alaska and fate secures she finds her true destiny. She finds herself in the arms of a bad boy.... Baxter Badd.
Big, hard-drinking, and as rough and demanding in bed as he is out of it, Bax may be the baddest brother yet... and he's my favorite brother of the whole bunch. He takes what he wants, does what he wants, fights hard and loves harder. Bax has no filter, he's blunt, a dirty talker and he and Evangeline are worlds apart.
But sometimes the good girl isn't so good anymore, she falls for the bad boy, hard.
I love the series, I love every single one of the books, the brothers and their stories. And Good Girl Gone Badd is no exception. It has everything that I love in it, scorching hot NSFW sex scenes, great feelings, drama and a beautiful HEA. I love Jasinda Wilder's writing, I love the story and I love the words. I could feel the characters emotions in the words. I read this book in one sitting, I couldn't put it down.
I highly recommend Good Girl Gone Badd and give 5 stars. Thank you so much Jasinda Wilder !
★ ★ ★ ★ ☆
kaela
Baxter Badd may just be my favorite Badd brother. Good Girl Gone Badd gives you grit, sexiness, and a whole lot of Badd. Evangeline is a good girl, but she's been thinking some bad thoughts. Can Bater help with those things? I'm sure he can if Jasinda Wilder has anything to say about it.

Quick read filled with tons of sex, family interactions, and maybe just a bit of romance. Baxter may be a bad boy but he's got a few swoon-worthy moves that make this the best Badd Boy Series book yet.

Good Girl Gone Badd is fun and it's a perfect addition to my beach read list. Like your bad boys filthy? Then this is your book.
★ ★ ★ ★ ☆
josh emery
This is book 4 in this series and I loved this book.

I especially liked how people perceived both of the characters, Eva as a stuck up socialite and Bax as a meat head.

Both characters were both truly likeable and intelligent and i loved how the author brought them to life within the story.

The other brothers all make respective appearances and i was great to be back at the Bar with the Badd brothers as the help Bax navigate his feelings towards the raven beauty that has stumbled into his path.

The usual sexy hotness and angst was present.

All in all this was a fab read
★ ★ ★ ★ ★
donnalee
Baxter is not a bashful man, I actually think none of the brothers are, "Baxter, you don't need to do that. You're missing the point of what I'm—" I stopped talking abruptly, my breath leaving me in a shocked huff, as Baxter dragged down his shorts to bare his manhood. "Oh— oh my…wow. Um… wow." Bax likes to make sure his girl is taken care of, "he gave my backside a squeeze and winked at me. "I'll grab you when it's time to go. You need anything or want anything, just ask. It's on the house." I liked this book, and I love when the whole Badd family gets together because it's complete chaos.
★ ★ ★ ★ ☆
jacicita
Another Badd brother to make us swoon!

Baxter Badd is the definition of badd boy with a pinch of sugar. He's sweet and adorable as well as he is sexy and dirty.
I wasn't expecting this plot at all and I loved it. The things this Badd boy does to Eva will make your toes curl in a very good sense...
She's the good girl with a twist! Loved it!

Again their brotherhood is what makes the series so fantastic. With each book you get to see more of them all and that will make you love them even more!

* Read and Reviewed for The Bookery Review *
★ ★ ★ ★ ★
rihards gailis
This Series is AMAZING!!! Every book is better than the next and each brother is sexier than the previous brother if that's even possible. This is Baxter and Evangeline's story and it is SIZZLING!! Bax is a football player and MMS fighter while Evangeline goes to Yale and her father is a former senator so they're from two completely different backgrounds. They meet in a unique way and their journey begins their. Can they make a relationship work being so different? You really need to read this book to find out! I CAN'T WAIT for the next book in this Series!!
★ ★ ★ ★ ★
whitteney
I love these Badd brothers! Each book seems to get hotter and hotter! Baxter is the alpha bad boy MMA fighter, and Evangeline is the good girl trying to escape a world where her decisions were made for her, whether she liked it or not. When Eva and Bax meet, sparks fly. Eva may think it's all a dream, but Bax will show her just how real he is, as he shows this good girl just what she's been missing. I can't wait to see just how Badd the next brother will be!
★ ★ ★ ★ ☆
sion rodriguez y gibson
How much do I love the Badd brothers and can't wait t read all of them. Good Girl Gone Badd is Baxter Badd story and like all the brother he gets Badd, makes you want to be Badd. This is the 4th book and the series and can be read as a standalone but I recommend you read them all because they give you what Jasinda Wilder does best!
★ ★ ★ ★ ★
karen j
This is one steaming hot read! I've read every Badd Brother book so far and really couldn't say which is my favorite now because I'm a Badd Brother addict now. This is such a great series, you will want to read them over and over!
Highly recommended series and even more so for this Author!
★ ★ ★ ★ ★
judy villers
Love this series. Each book hotter than the last. This one was fun and hot. Chemistry and connection off the charts. Great appearances by the rest of the brothers and their wives/girlfriends. Can't wait for the twins' books.
Please Rate Good Girl Gone Badd (The Badd Brothers Book 4)