A Garden Girls Cozy Mystery (Garden Girls Christian Cozy Mystery Series Book 2)
ByHope Callaghan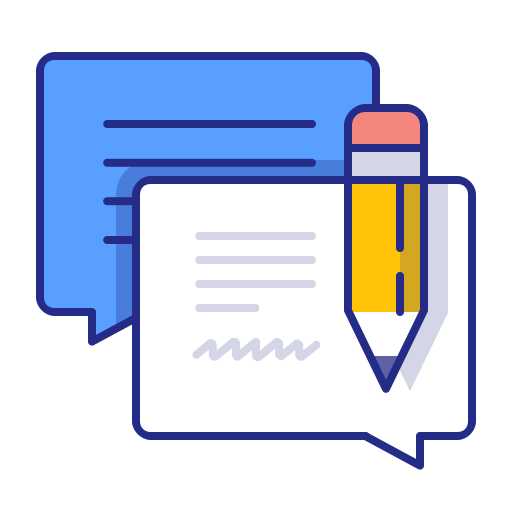 Total feedbacks:17
★

★

★

★

★

★

★

★

★

☆

★

★

★

☆

☆

★

★

☆

☆

☆

★

☆

☆

☆

☆

Looking forA Garden Girls Cozy Mystery (Garden Girls Christian Cozy Mystery Series Book 2) in
PDF
? Check out Scribid.com

Audiobook
Check out Audiobooks.com
★ ★ ★ ☆ ☆
merrilyn
Of this series, this is the best book. The protagonist is over 60 and the book is without smutty talk, both of which are a plus for me. the ability to solve the puzzle was limited since this author seems to enjoy holding back essential info, that can not be guessed, until the answer is revealed. A skilled author is able to provide a challenge to the reader and still play fair.
★ ★ ★ ★ ★
megan winter
This series is so great. I really enjoy reading books that are not filled with sex to think that makes it better. The ladies are such a fun group. They are there for each other and have some pretty good knowledge of electronic devices. Not your rocking chair group of ladies. Romance and mystery is always there with after ending one book picks up with the ladies in the next book. Keep writing love the series on book eleven now.
★ ★ ★ ★ ★
cyntia
I have just finished all of the Garden Girl Christian Cozy mysteries and I just love these books! Grandkids Gone Wild is my favorite so far. I love the author's writing style; the words just flow and you feel like you are right there with Gloria, the main character as she lovingly deals with her two energetic grandsons while solving local crimes. In addition, the main character is a Christian and her faith is nicely sprinkled throughout the books, giving the books a positive, uplifting, and moral view of the world, which is a nice retreat from reality. Thank you, Hope Callaghan for giving us such lovely reading respites!! I especially loved this book as much of the setting is on Gloria's farm, and having grown up on the farm it brought back memories of good wholesome childhood fun, such as "riding" on the big metal gates and they would swing open and shut. I can't wait for more books in the series - I hope there will be more!!
★ ★ ★ ★ ★
lianne
Loved the caper-like story telling. I laughed outright at the stakeout in the combine. Hiding in plain sight!
Callaghan is a creative muse, and a solid writer. Much enjoying the series. The grandkids were fun, too.
★ ★ ★ ★ ★
sylvia seymour
Ms Callaghan continues to produce. Love the interaction with family. Makes this fiction world real for me. Gloria is smart, normal and doesn't think she is better or smarter than the rest of the world. Going on a cruise with her next! Good, clean, normal reaction to life and mystery is a breath of fresh air in today's written world.
★ ★ ★ ★ ★
mer cardo
I liked the first book in this series but this one is even better. The characters are delightful, especially the grand kids. It reminds me of when mine were that age. And as always Gloria always solves the crime. Can,t wait to read the next one.
★ ★ ★ ★ ★
meenal
After the first book in the series, I just had to read the rest!!! These are good clean, funny cozy mysteries. I really enjoyed Gloria and her sinanigans... The way the characters are portrayed, you feel like you know them. Well written and recommended!!!
★ ★ ★ ★ ★
ashraf a azeem
Gloria, Lucy and Andrea solve this mystery with lots of twist and turns in the investigation.
It is in the midst of searching a maybe haunted house. Loved the story. Will be getting the next book in the series.
★ ★ ★ ★ ★
keturah
Really enjoyed this book. Funny and a interesting who done it. Enjoyed the Characters and story line . Would suggest reading the first book, but not needed to follow the story line. I just enjoy getting to know what has happened before the second book.
★ ★ ★ ★ ★
vasilka
This is a great series of books. The group of older ladies who work to solve these crimes are so much fun to be a part of as you read each book. Plus it is wonderful to have a great Christian environment surrounding you as you read.
★ ★ ★ ★ ☆
vincent zhu
In spite of the fact that the author needs better beta readers I really enjoyed this 2nd book in the series. A love interest after 3 years of widowhood, a mystery to solve & grandkids who are normal.Better editing would have gotten 5 stars from this reader.
★ ★ ★ ★ ★
jessica h
I really enjoyed this second book of the series. You are able to follow Gloria around as she investigates the murder of an unidentified man. Worrying her daughter, she puts herself in danger while helping a friend. Easy reading and full of suspense.
★ ★ ★ ★ ★
layla rostami
This is another great Garden Girls Christian Cozy mystery. I love how Gloria works to solve the latest mystery aided by her friends.
Maybe we see a little romance brewing.
Look forward to the next book in the series.
★ ★ ★ ★ ☆
irfon kim
If you'd like to read a light-hearted mystery this will do it. The old ladies who are the main characters of these mysteries are quirky and mostly loveable, maybe like someone you know. Another "clean" mystery from Ms. Callaghan.
★ ★ ★ ★ ★
hybr1s
This series has been so fun. The relationships between the characters are well developed. It makes you really want to be part of their group! These have all been a very quick read...just a nice, fun, relaxing mystery!
★ ★ ★ ★ ★
krys
This is 2nd in this series. Enjoyable, clean, cozy mystery. Looking forward to read the rest of the series. Well written and captivating. Highly recommend this book and the first one on this series as well
★ ★ ★ ★ ☆
kathy wheeler
I have enjoyed the first two books of the series. I would like to see a little more depth in the main characters. Maybe more emotional depth for Gloria. The characters seem real but everything is a little to easy. Overall I enjoyed and will continue reading the series.
Please RateA Garden Girls Cozy Mystery (Garden Girls Christian Cozy Mystery Series Book 2)